Have you ever visited a new place and instantly fallen in love with it? For us, that was Verona.
Verona may not be as popular as other Italian cities like Florence and Venice, but don't let that fool you. Verona is underrated as an Italian destination, as we just discovered.
Tim and I only had a few hours to tour Verona. We visited this city as a quick side trip while traveling between Cervia (for Ironman Italy) and Venice.
Verona is gorgeous, similar to Venice but without the canals, the decay, and the huge numbers of tourists. We were pleasantly surprised, and we were here just long enough to know that we can't wait to return again someday.
If you have plans to visit Italy and are not sure if Verona should be included in your itinerary, keep reading. In this post are lots of photos and ideas of things to do. I have a hunch that if you include Verona in your travel plans, you will be thrilled you did so.
12 Best Things to do in Verona
Wander through Centro Storico
Centro storico is the historic center of Verona. This is where you will find many of the main sights in the city, like the wide piazzas, Juliette's house, and churches galore. This part of the city is made for wandering (and for taking tons of photographs). Wander the side streets, have lunch in an outdoor café, and have fun exploring Verona.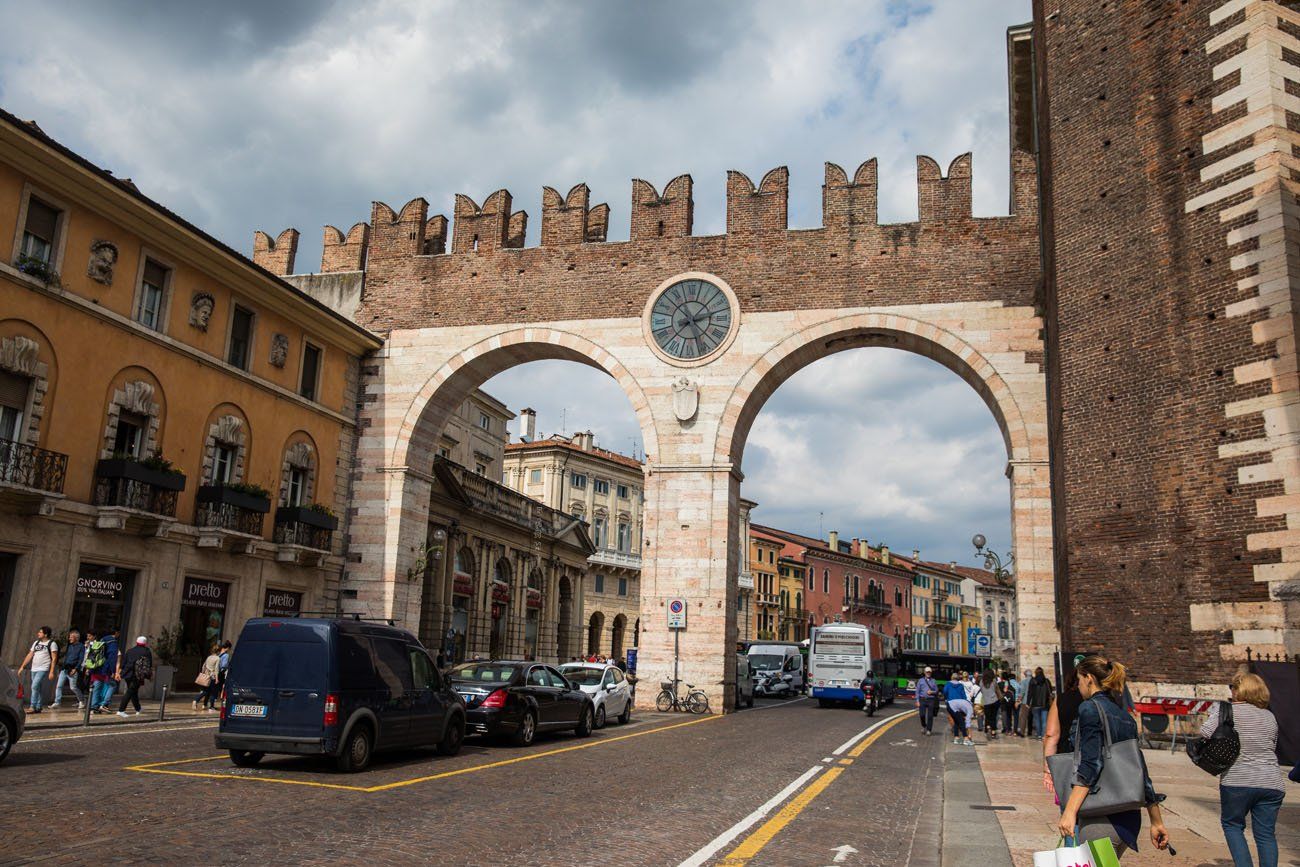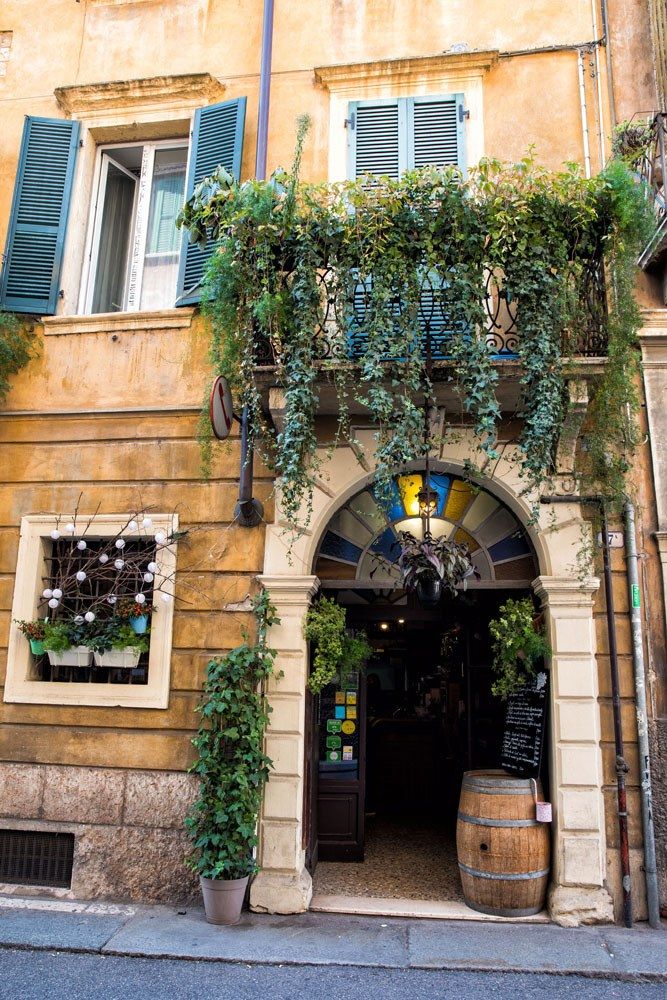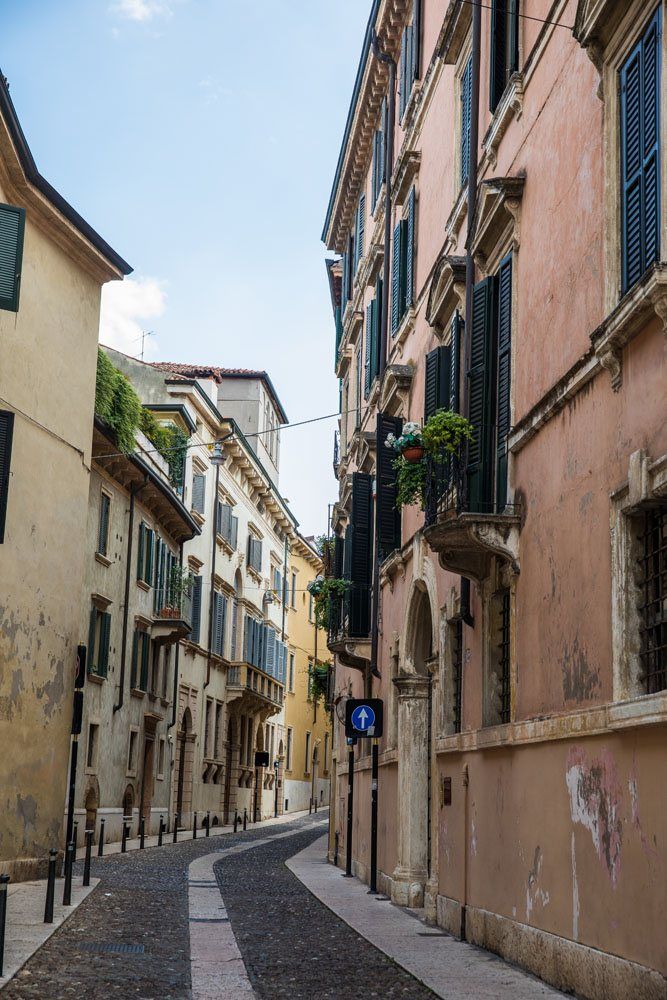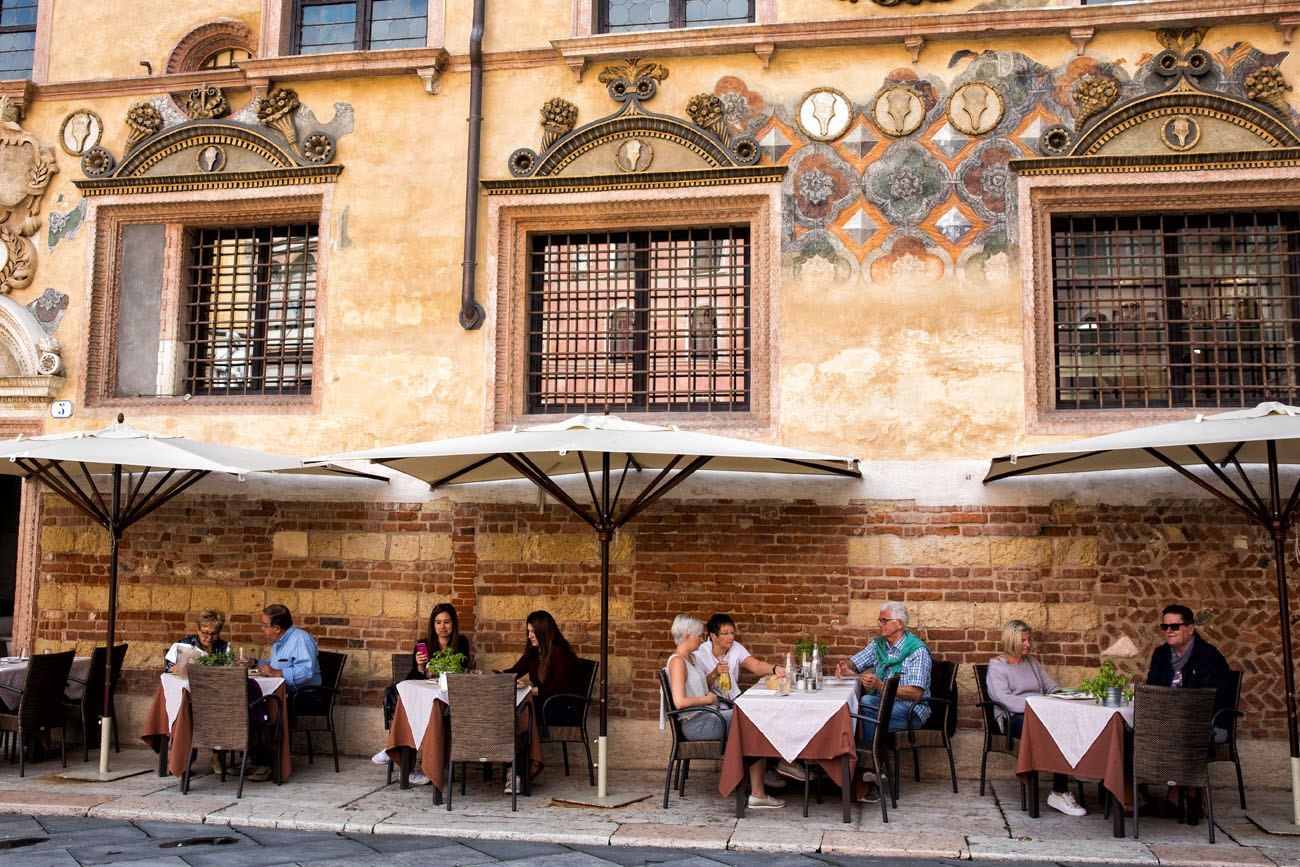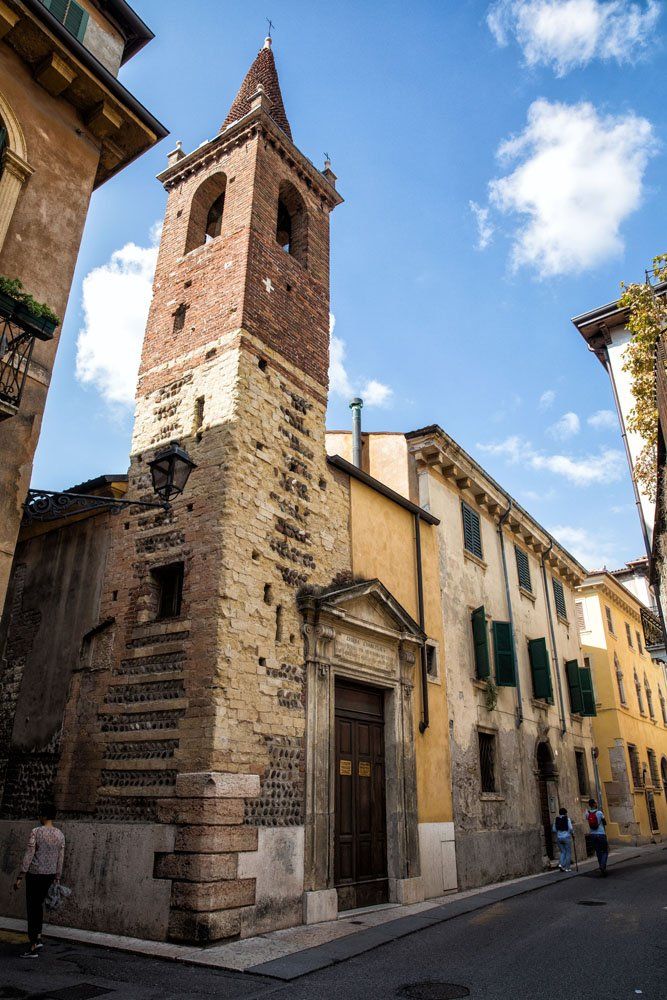 Piazza Bra
This is main piazza in Verona. It's a huge open square lined on one side with outdoor cafes. Many people start their tour of Verona in Piazza Bra, as this square sits on the edge of centro storico.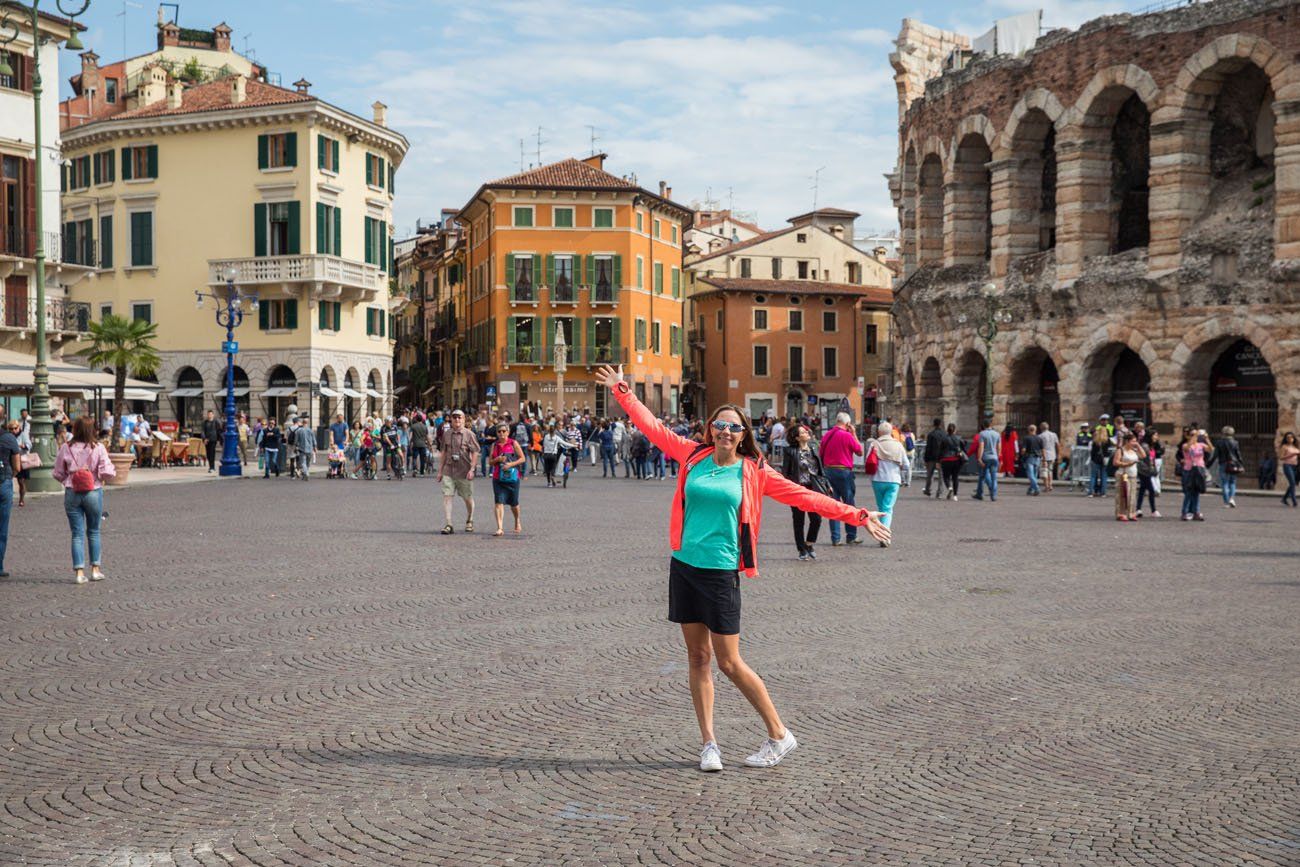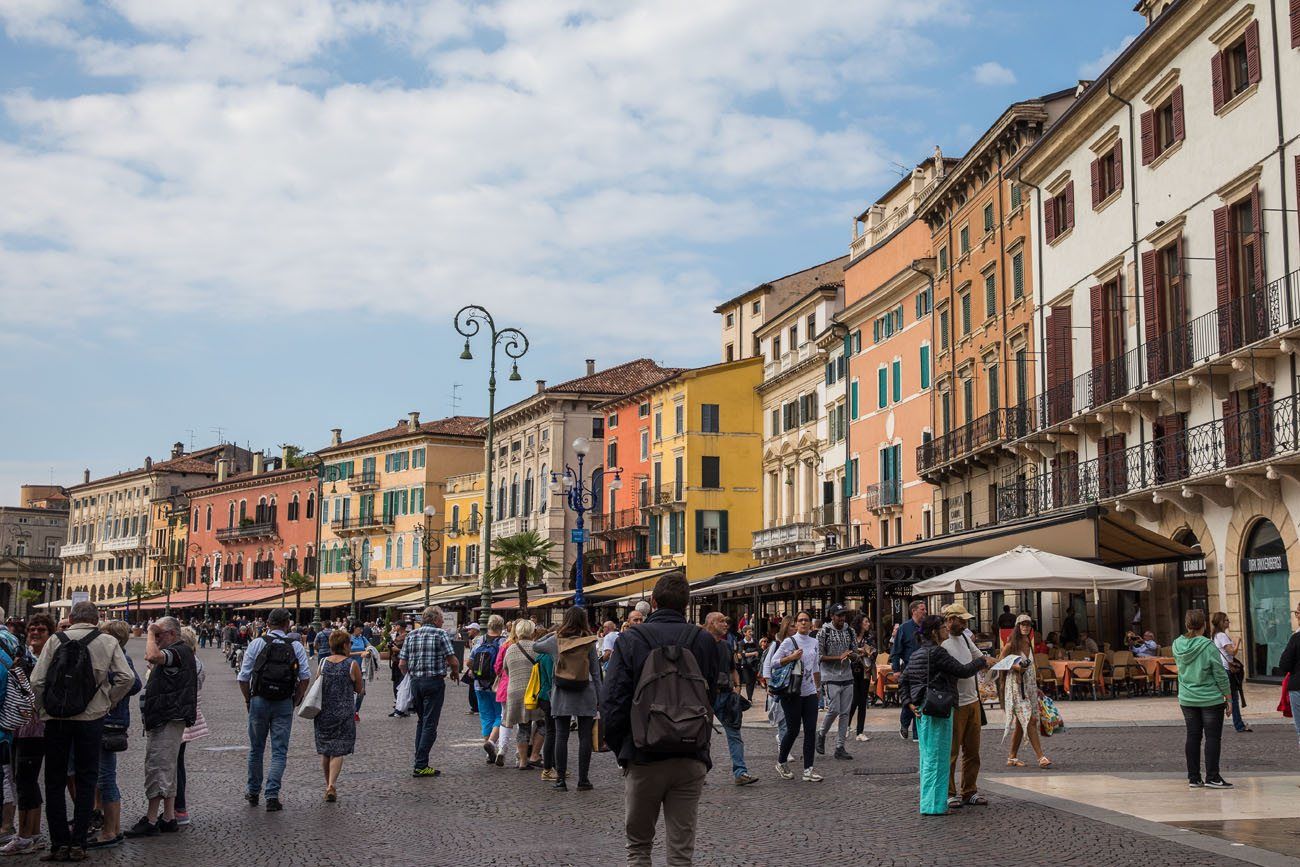 The Verona Arena
The Verona Arena sits adjacent to Piazza Bra. This is one of the best preserved Roman ampitheaters and it is still is use today. You can purchase tickets to tour the inside of the arena or, if your timing is right, see a performance here.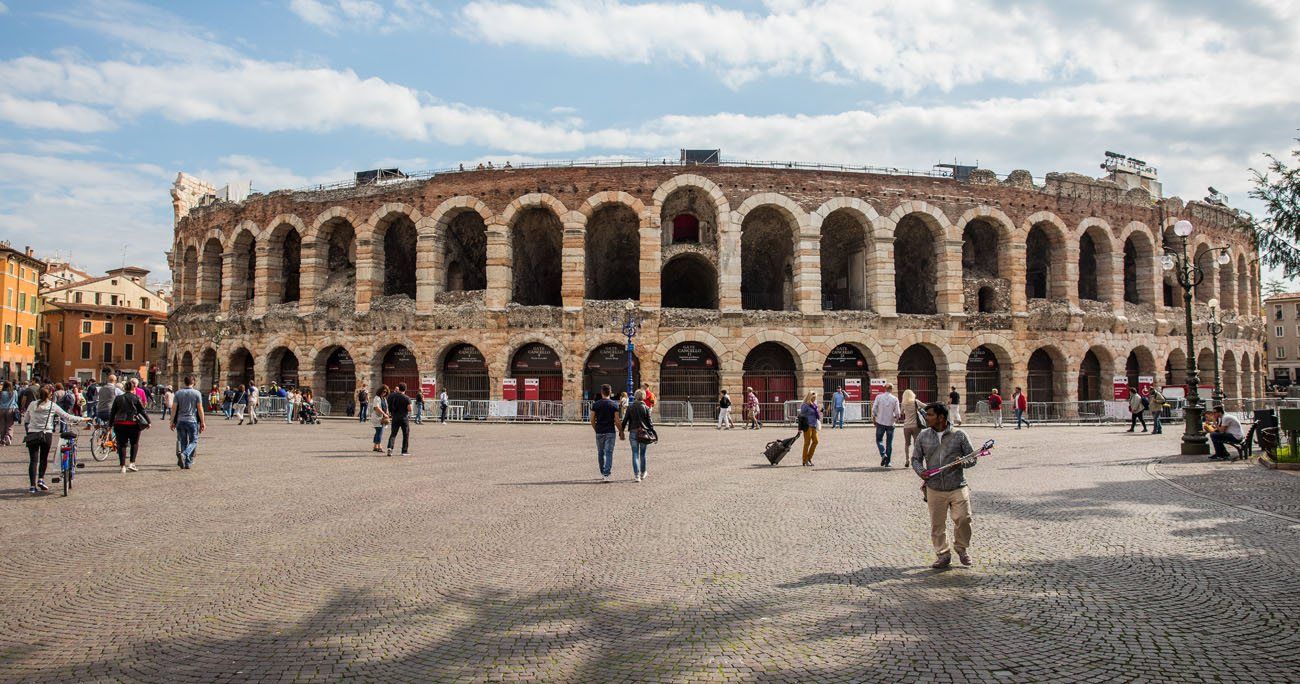 For the performance schedule, visit the Arena's official website.
Take in the View from Torre dei Lamberti
For one of the best views of the city, visit Torre dei Lamberti. The quickest way to the top is via the elevator, but if you want to eat more gelato, take the steps to the top.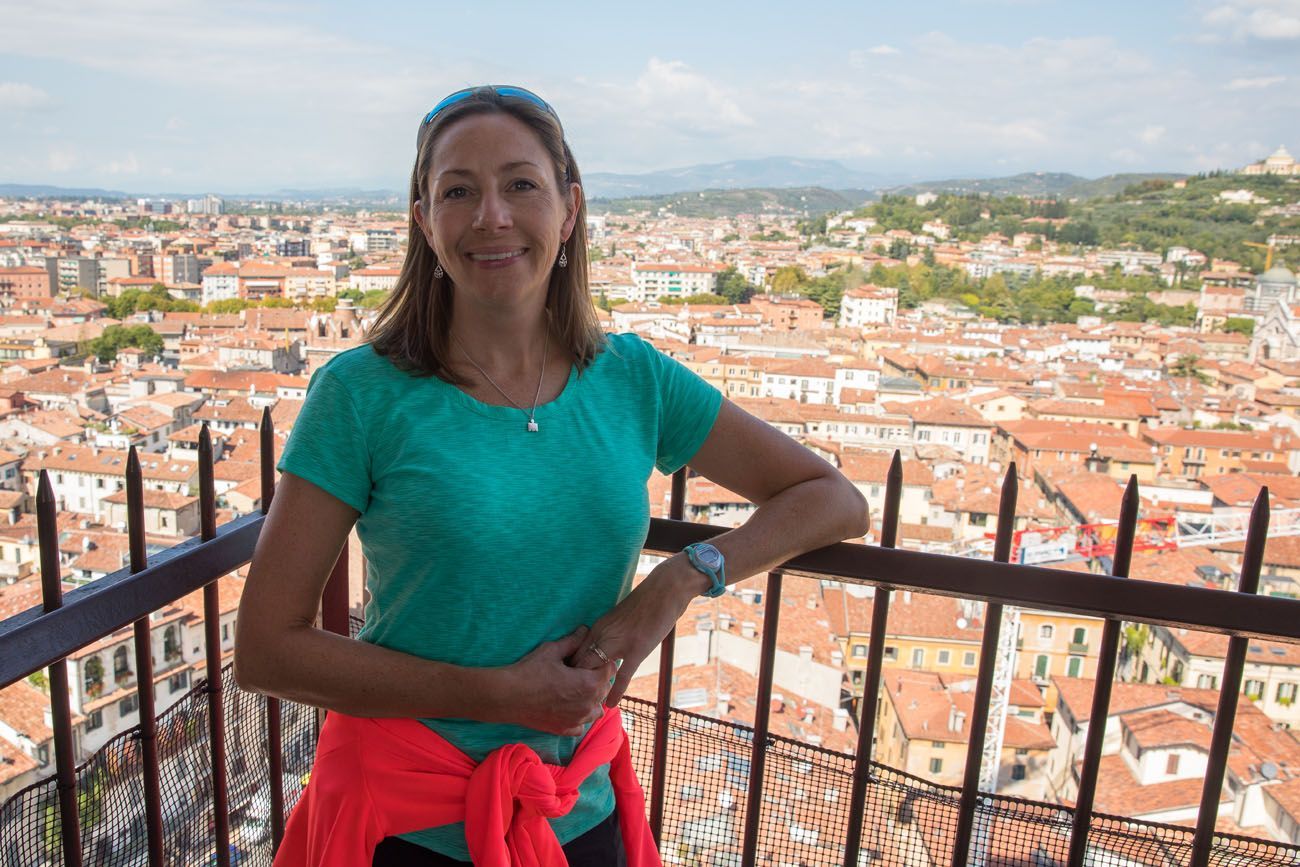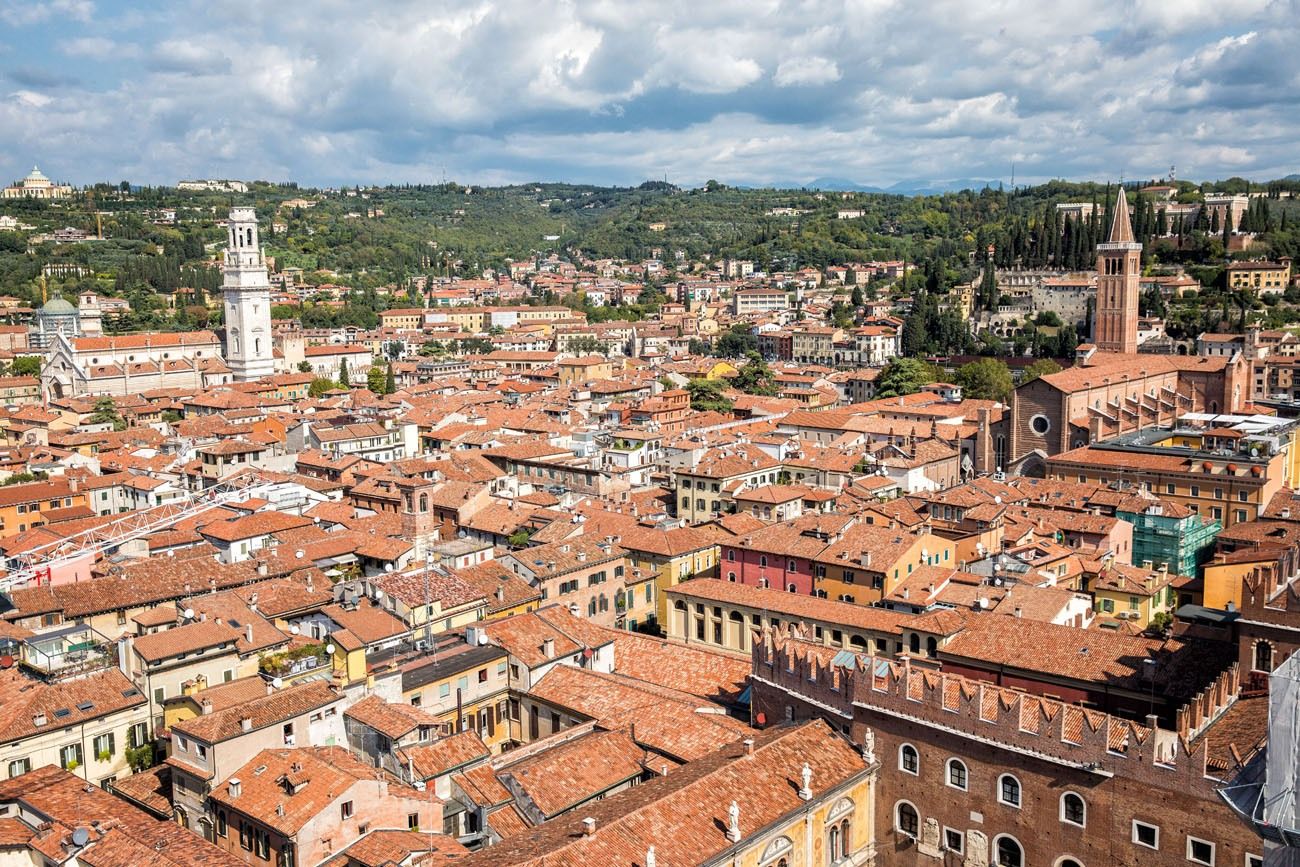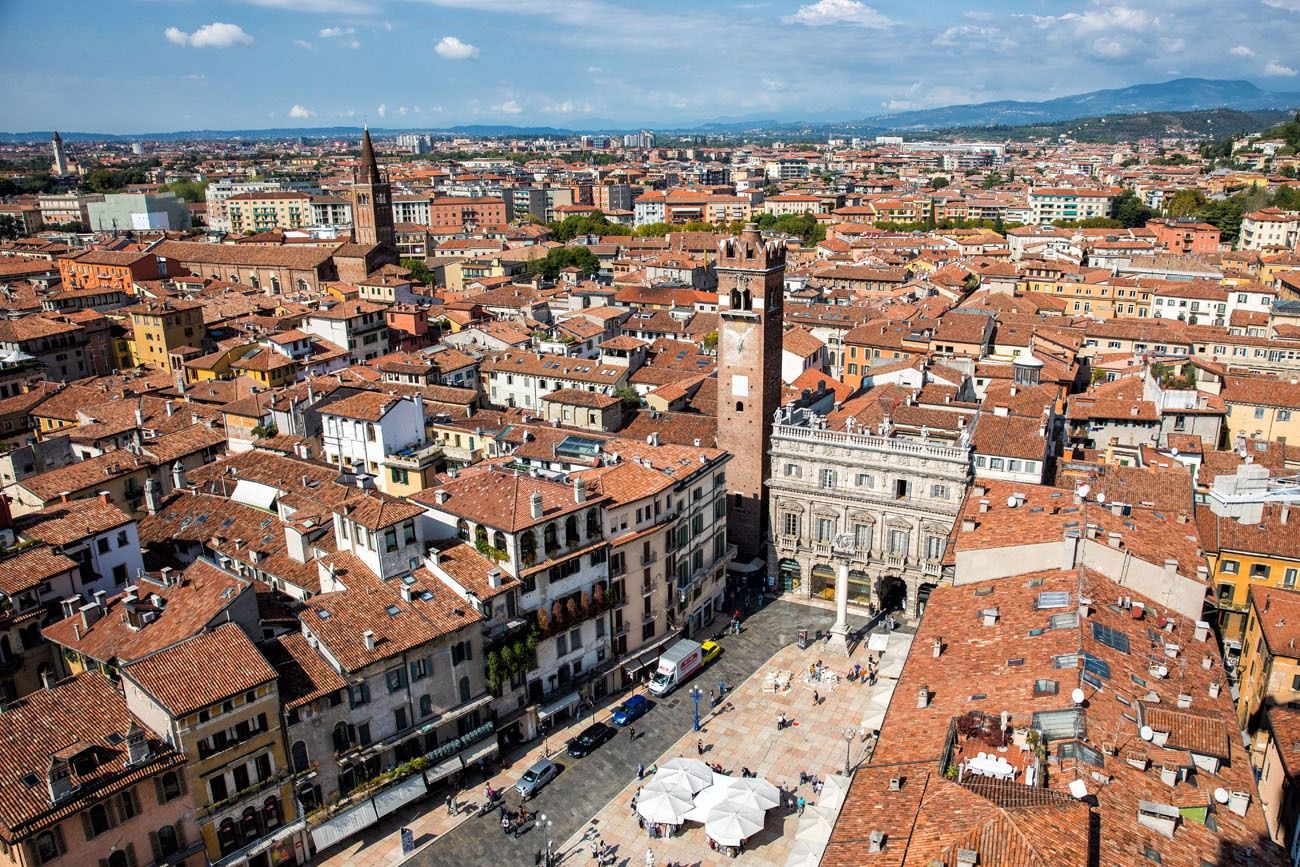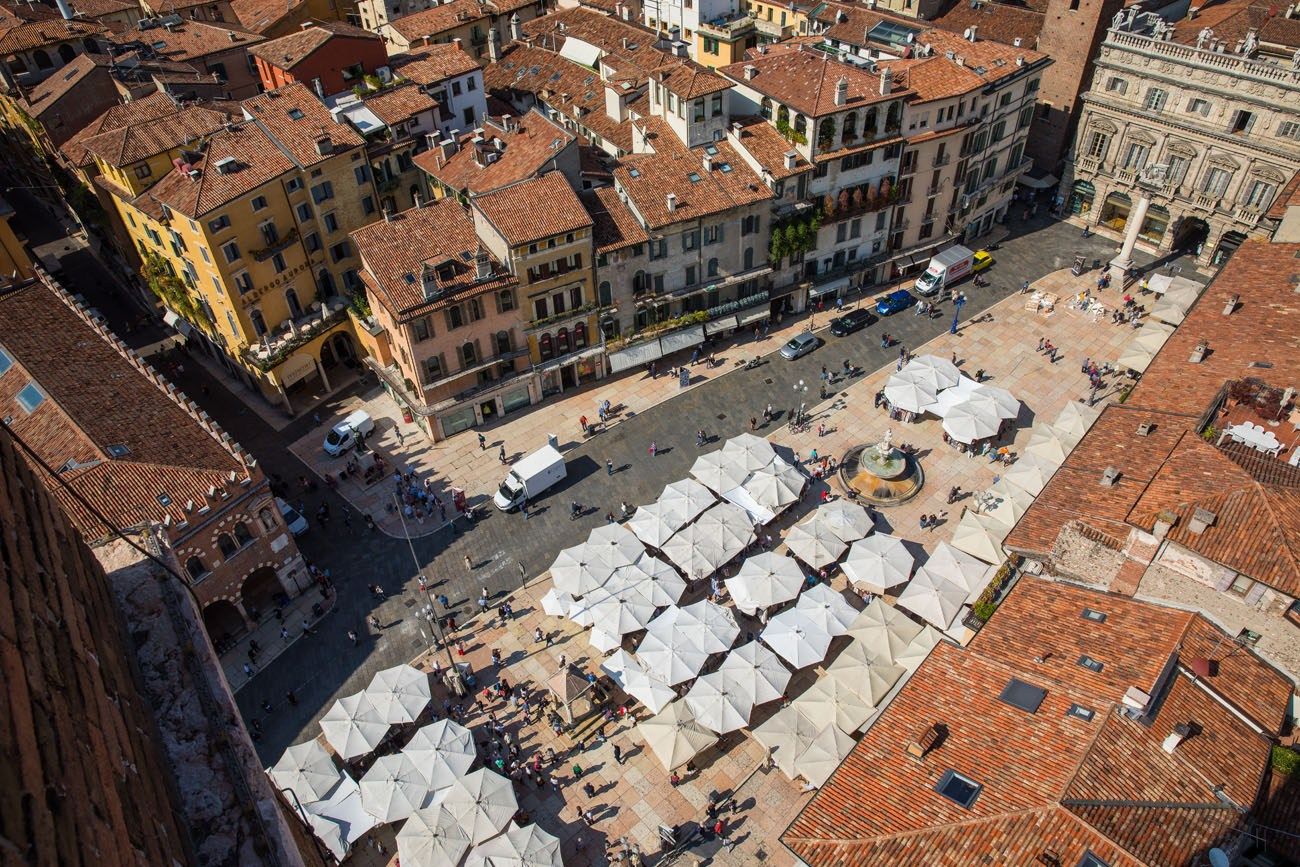 The tower is open everyday of the year except December 25th. Ticket prices are €8 and the hours of operation are 10 am to 6 pm Monday through Friday and 11 am to 7 pm Saturday and Sunday. On Monday prices are reduced to €5. It is located next to Piazza delle Erbe.
Piazza delle Erbe
This is another scenic spot in Verona. It's also a great place for people watching, to go shopping, or to dine at an outdoor café if the weather is nice.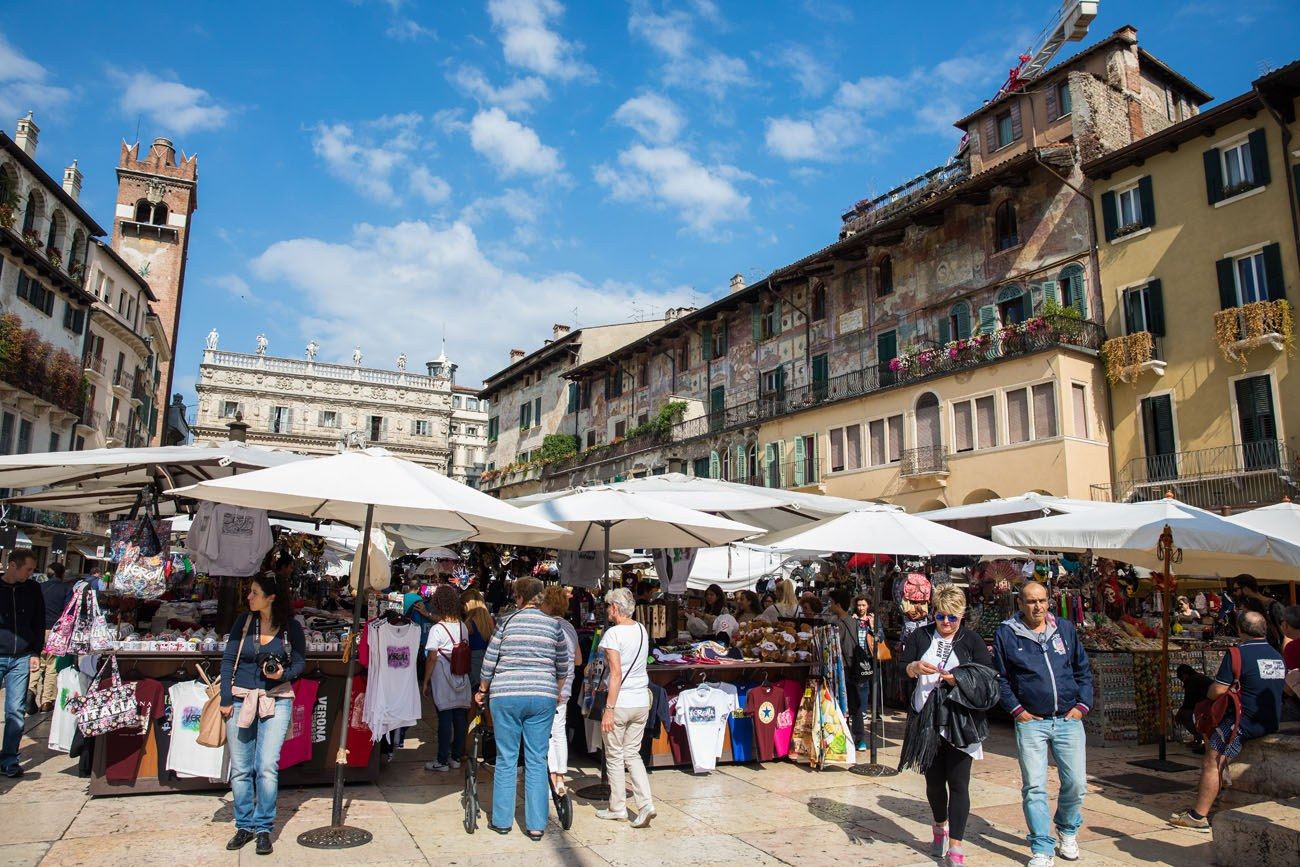 Join the Crowds at Juliette's House
Touristy? Yes.
Overcrowded? Very.
Worth it? Maybe.
Verona is home to Shakespeare's legendary love story, Romeo and Juliette. While in this city, you have the chance to see the famous balcony of Juliette's house. Thousands of people cram into this small square everyday to see this balcony and to have their picture taken with the statue of Juliette. Just be aware that the balcony was built in the 20th century and this really is nothing more than a tourist trap.
But if you know to expect the crowds and the tacky stores that sit all around the square, it can be a short but entertaining visit. Tim and I had fun watching people eagerly waiting in line to have their photo taken with Juliette.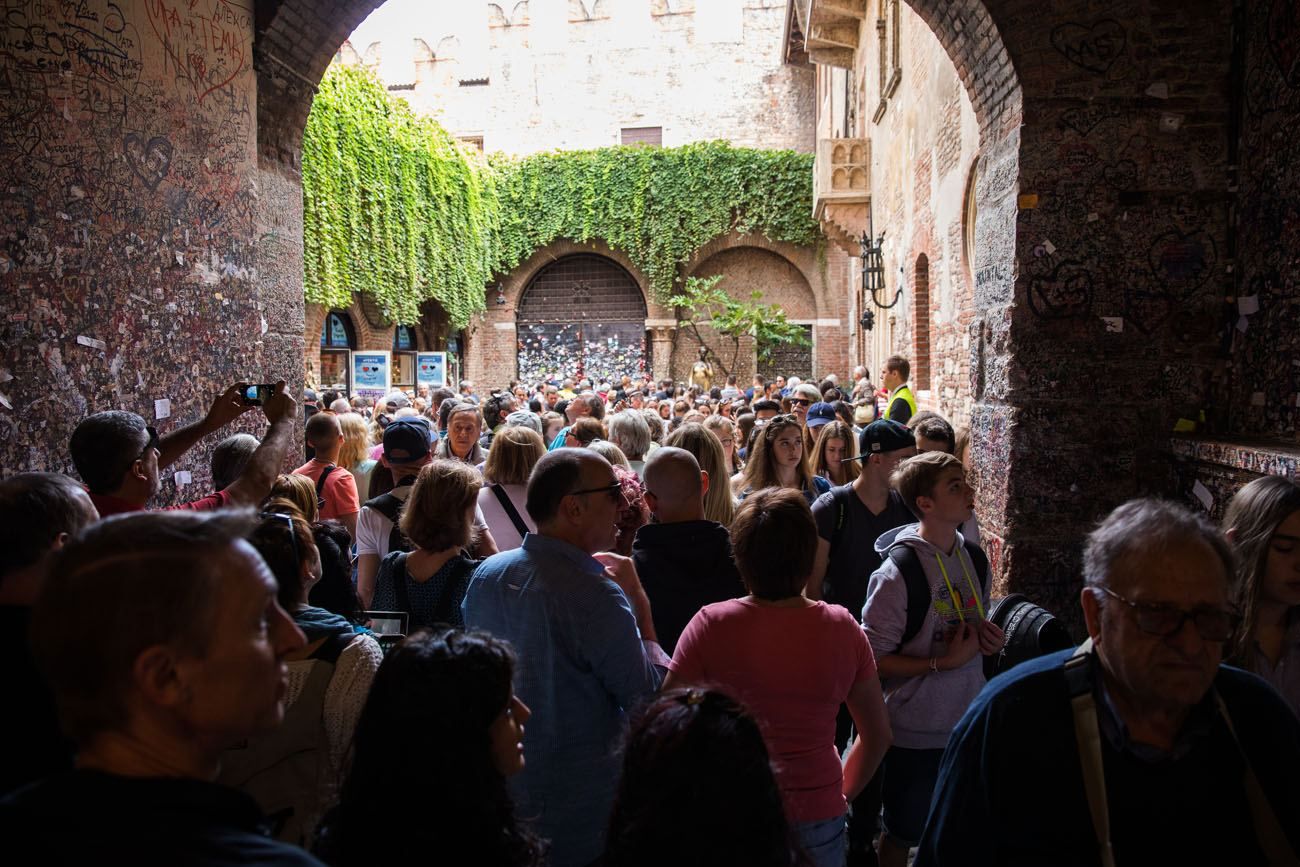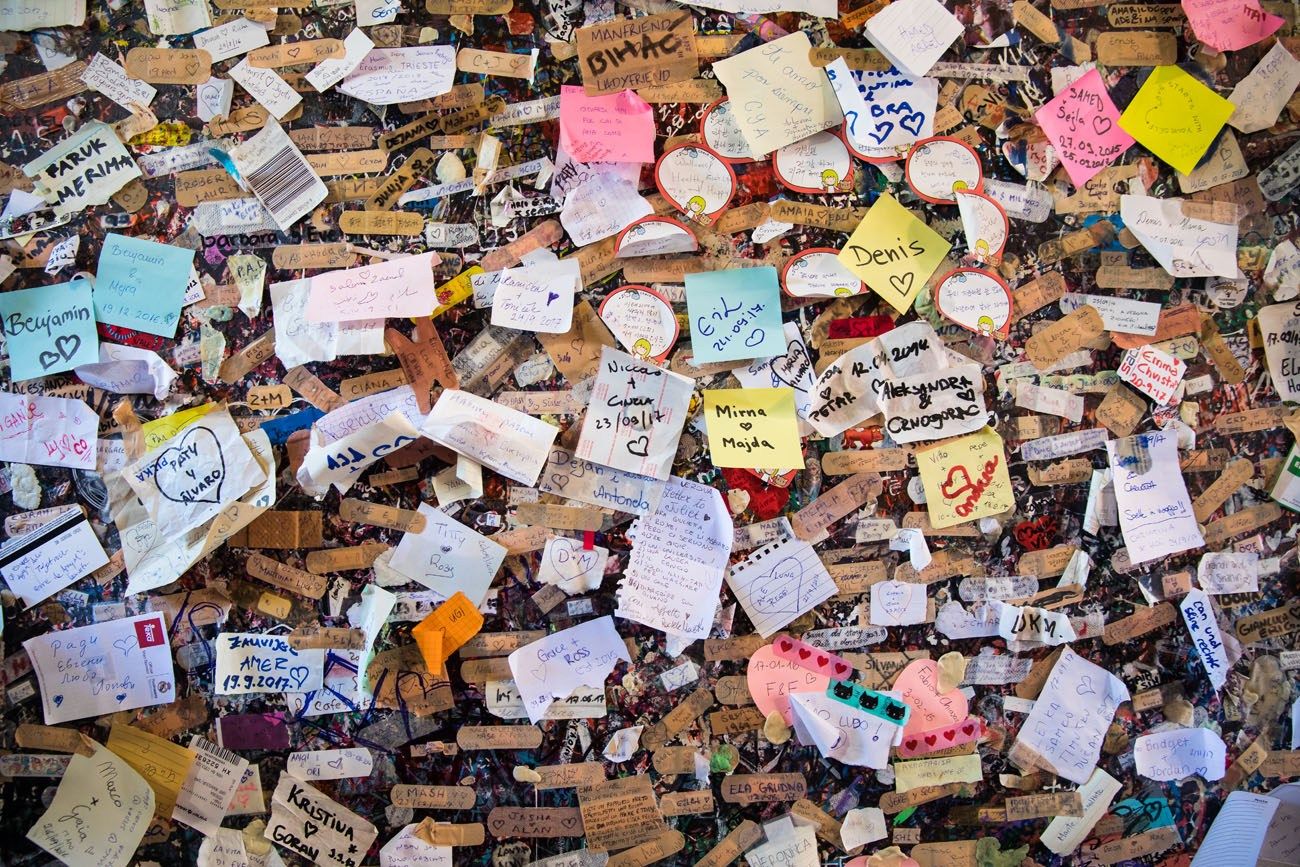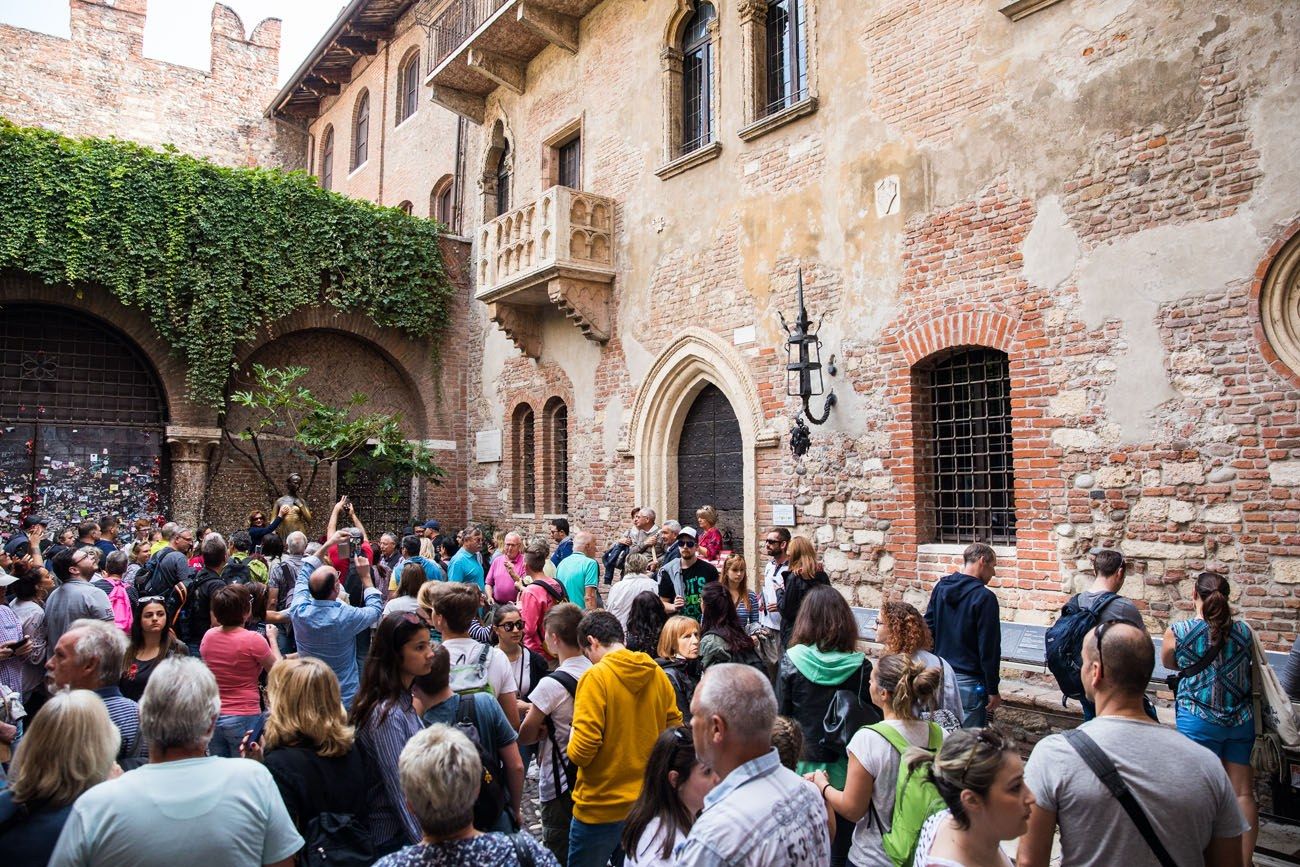 You can pay to tour the museum and stand on the balcony, if you want the full experience.
Walk across Ponte Pietra
This is one of the prettiest bridges in the city. Ponte Pietra connects the old city of Verona with Teatro Romano and Castel San Pietro.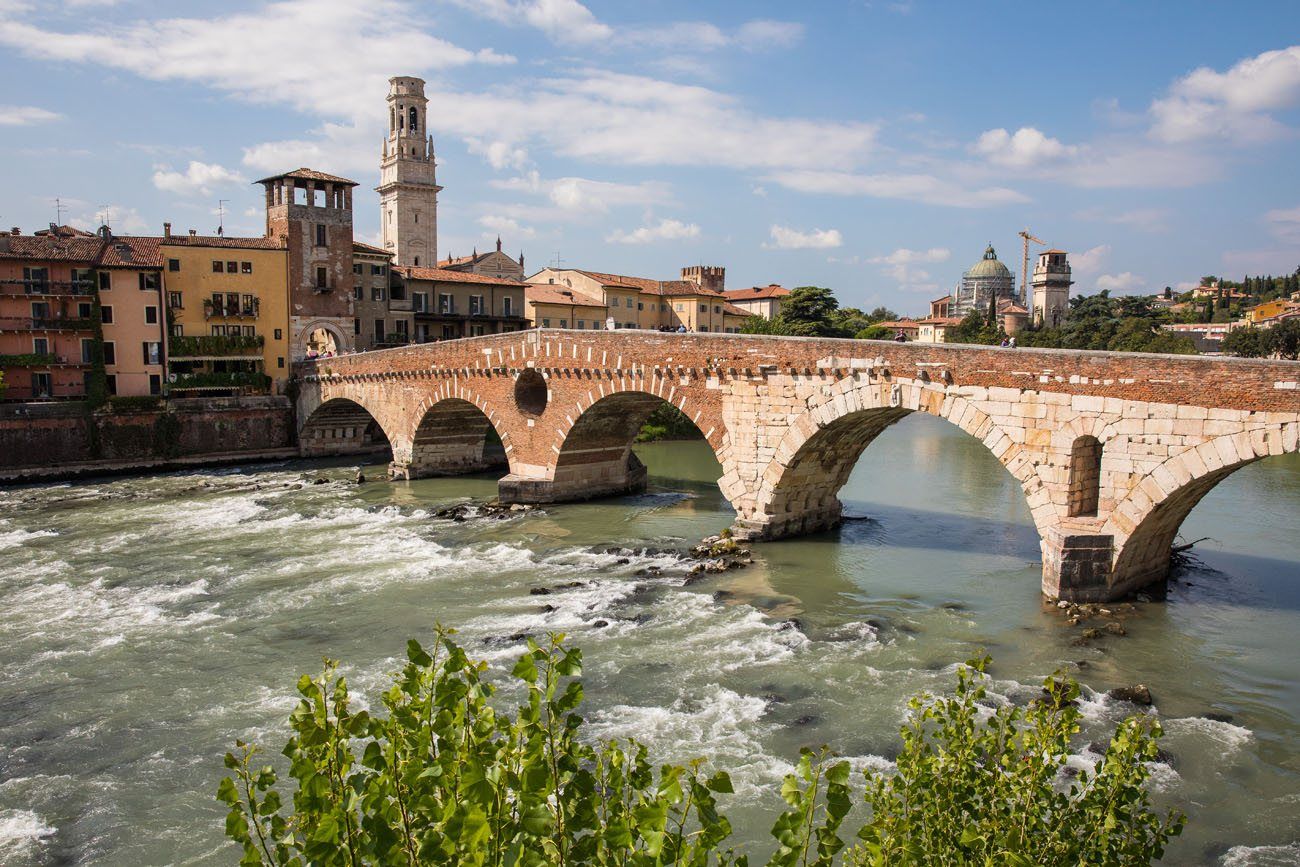 Piazzale Castel San Pietro
For another great view, climb up the stairs or take the funicular to Piazzale Castel San Pietro. From here you get one of the best views of Verona.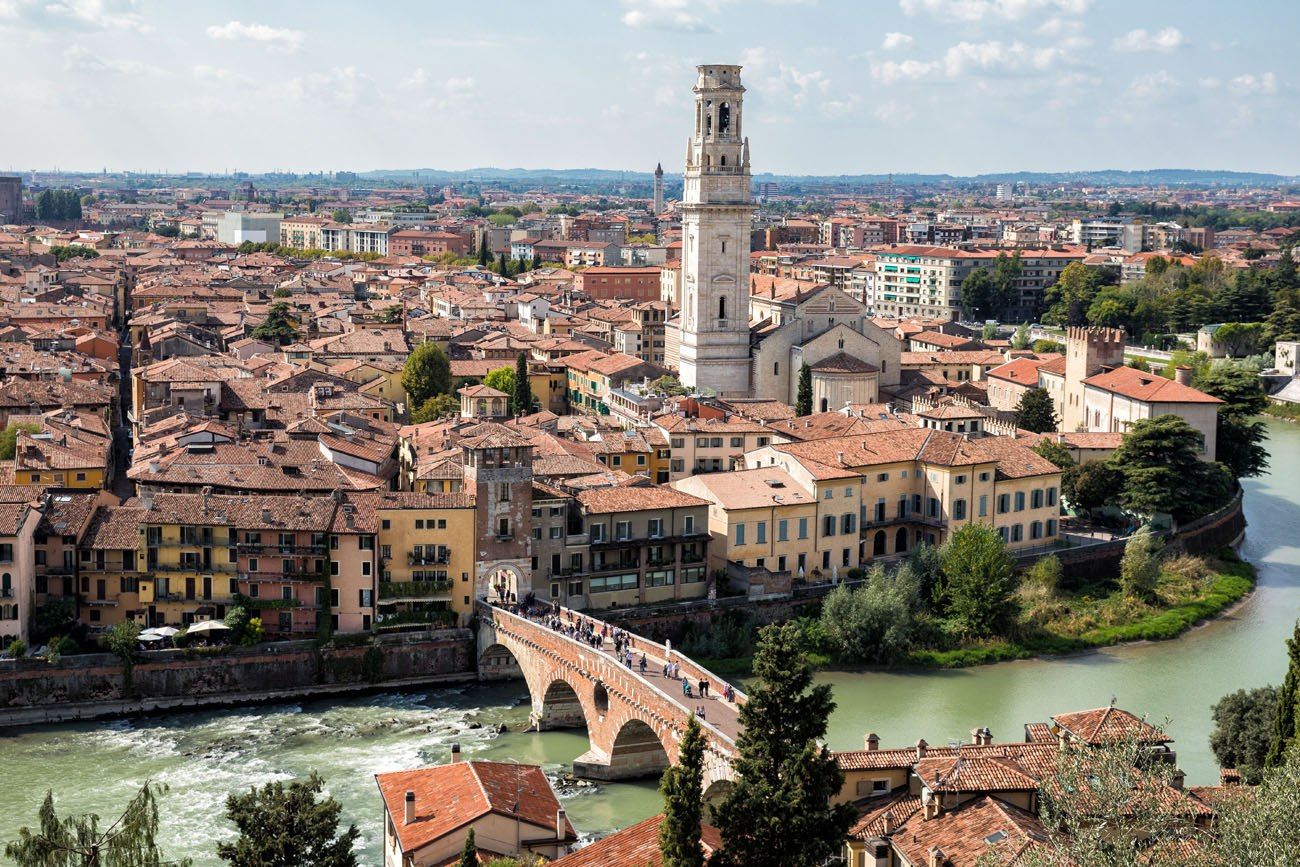 Just down the hill, sitting near Ponte Pietra, is Teatro Romano, an ancient Roman theater and museum you can tour.
Basilica of St. Anastasia
Also located near Ponte Pietra is Santa Anastasia church. This is a 13th century Gothic church featuring famous frescoes and a stunning interior.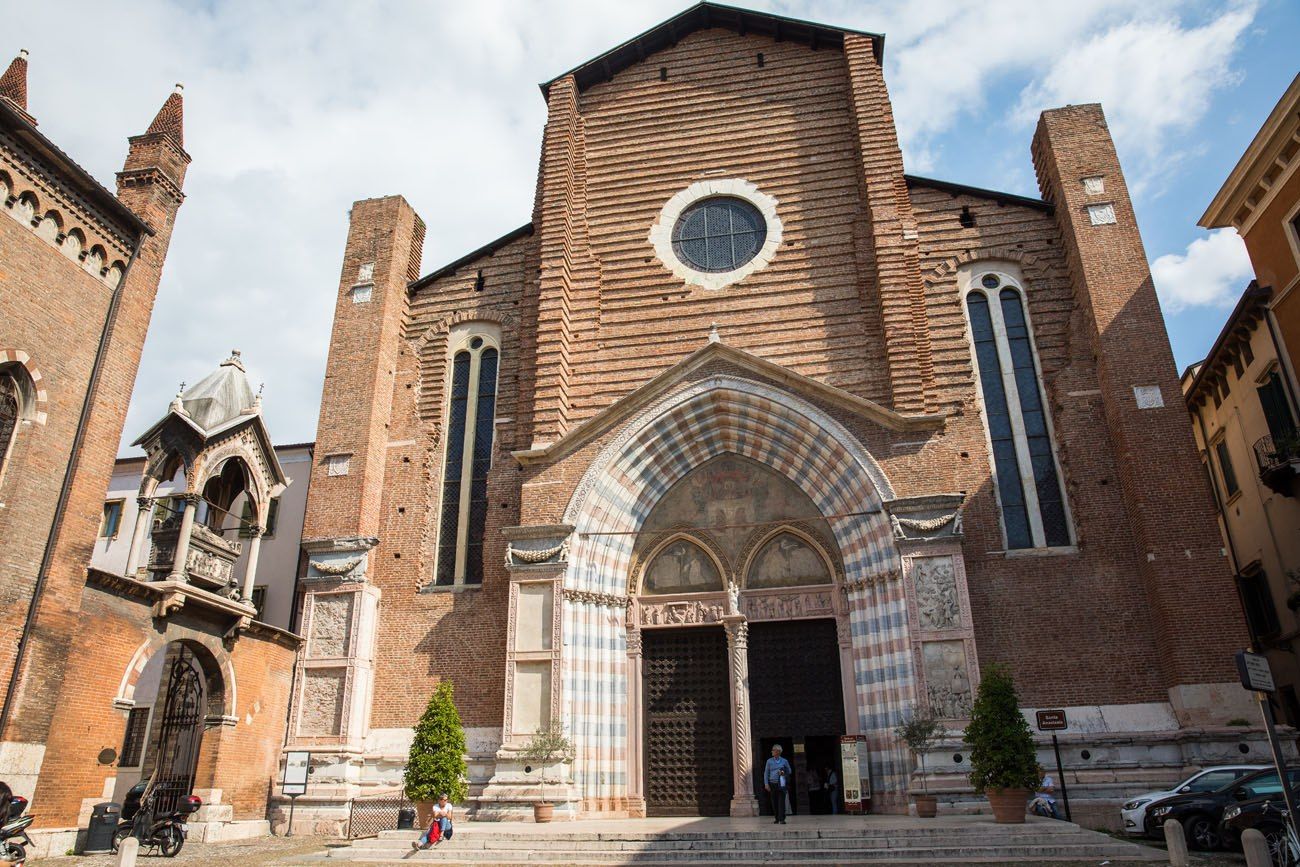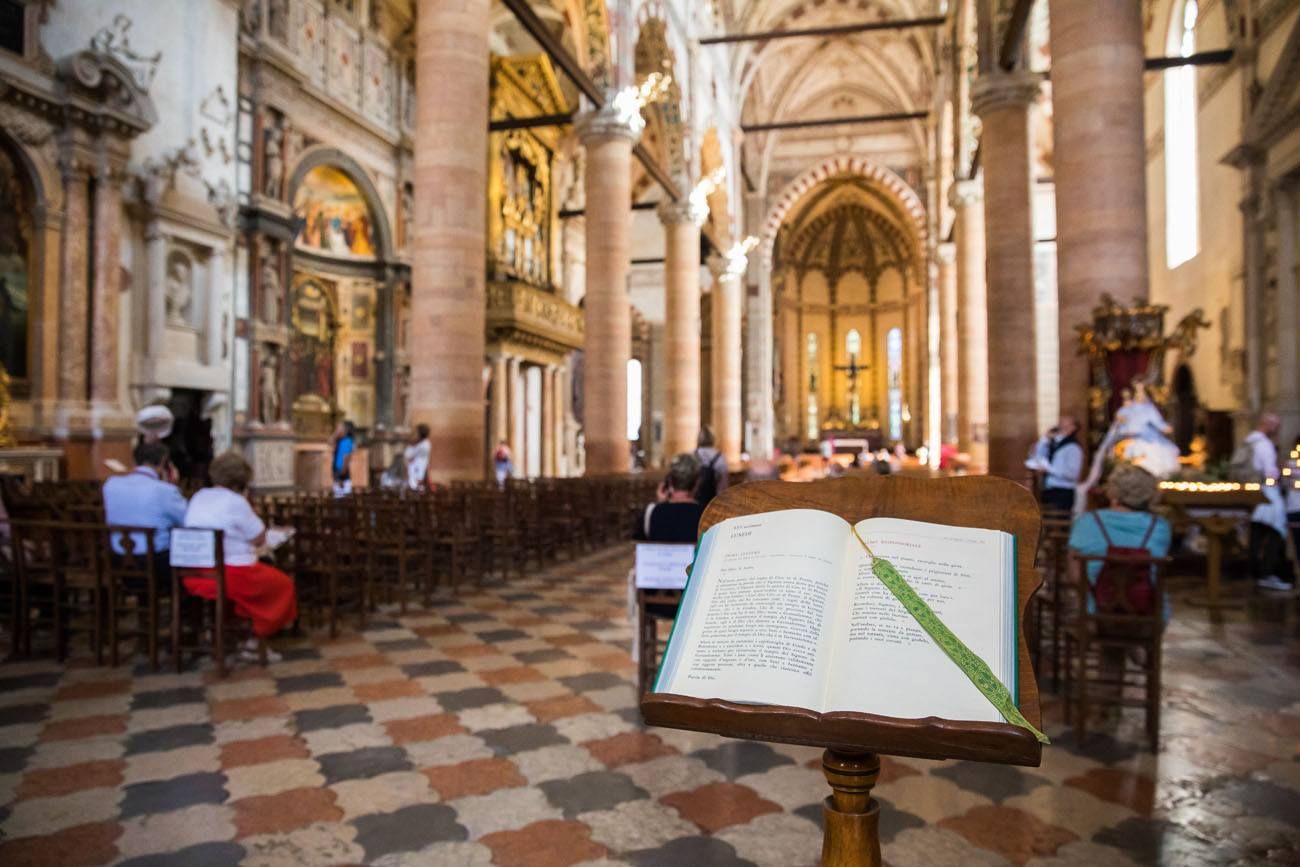 Basilica di San Zeno Maggiore
Remember when I said that Tim and I had just a few hours in Verona? With our limited time, we did not get to see everything on this list. This Basilica is one of those places that we missed, but I wanted to include it in this post simply because other visitors to Verona rave about this place.
Why is this basilica worth a visit? For one thing, the crypt is the location of the wedding in Shakespeare's Romeo and Juliet. This basilica was also recently renovated and is home to stunning frescoes and ornate bronze doors.
The Basilica di San Zeno Maggiore is located a little outside of the main city center, which is why we missed it with our limited time. But if you enjoy visiting churches, this may be the best one in Verona.
Arco dei Gavi
This Roman gate was constructed in the 1st century over the Roman road leading into Verona. It stood for centuries until French engineers destroyed it during Napoleonic rule. It was reassemble in 1932.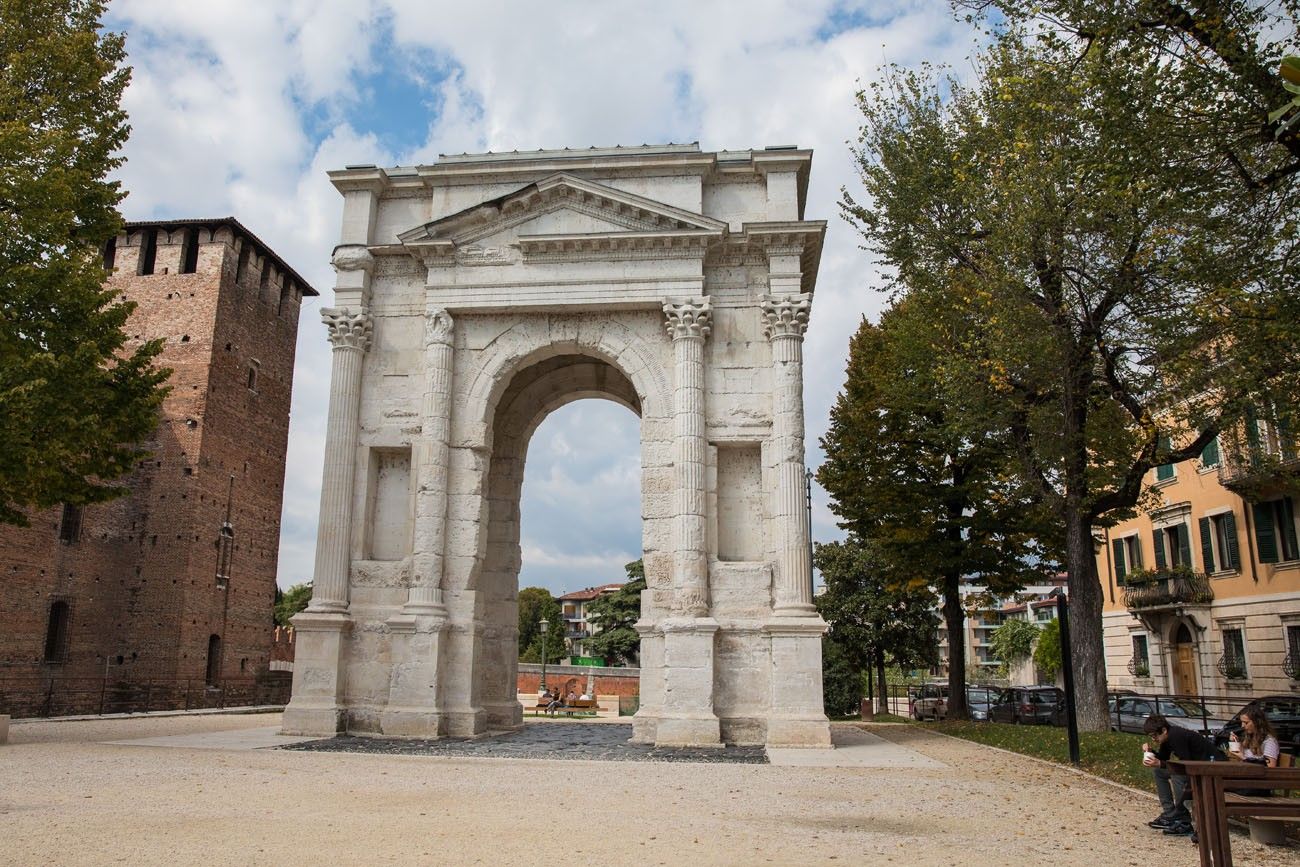 Ponte Scaligero and Castelvecchio
This old, medieval bridge is one of Verona's iconic spots to visit. This is also a great spot for a photo-op.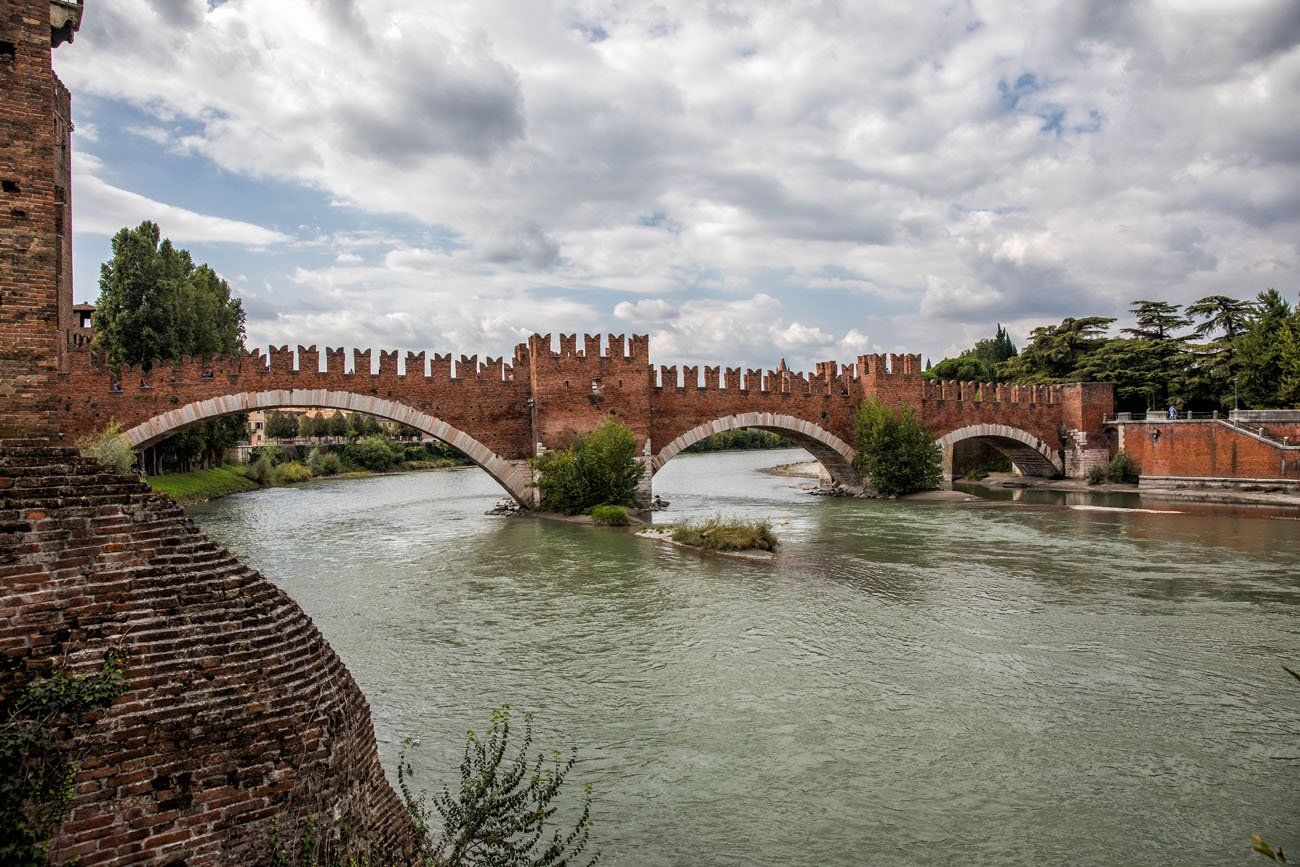 You can also visit the museum in Castelvecchio, a medieval castle that was constructed in 1354.
Should You Buy the Verona Card?
The Verona Card covers most of the main sites in the city. The Card can be purchased for 24 hours (€20) or for 48 hours (€25). If you plan on visiting many of the sites that have an entrance fee (such as the Arena, Castelvecchio, Torre dei Lamberti, the museum at Juliette's house, Basilica di San Zeno Maggiore, Teatro Romano, etc.) then buying the card is worth it. Once you purchase the Verona Card, it allows you to enter these sites for free.
The Verona Card can be purchased online, at the sites in Verona that accept the Card, and at several hotels in the city.
Click here to learn more about the Verona Card.
How Much Time Do You Need?
One day is just enough to visit all of these sites. We saw everything in just under four hours, only skipping the Basilica di San Zeno Maggiore, Castelvecchio, and a walk across Ponte Scaligero. But we did move super fast, quicker than we would have liked, but we had a plane to catch later in the day.
However, when we return to Verona (which we will someday…how we loved it here!) we will spend at least one night here. There is a tradition throughout Italy called the passeggiata, an evening stroll through the city, and it is quite popular in Verona. Italian families dress up for a leisurely walk through the city. Join the locals or have a glass of wine at an outdoor café and enjoy the view. It sounds like a wonderful way to spend an evening in Italy.
And if you have more time…
One Last Place to Visit: Madonna della Corona
Madonna della Corona is not located within the city of Verona. It is one hour north of Verona, just over 45 kilometers away. This church literally clings to the side of a mountain. It is quite the sight to see.
Again, we missed this, but we wanted you to know about it, just in case you have some extra time to spare and were looking for a unique but spectacular destination to visit near Verona.
---
Do you have any questions or comments about the best things to do in Verona? Comment below!
More Information for Your Trip to Italy:
You Might Also Like: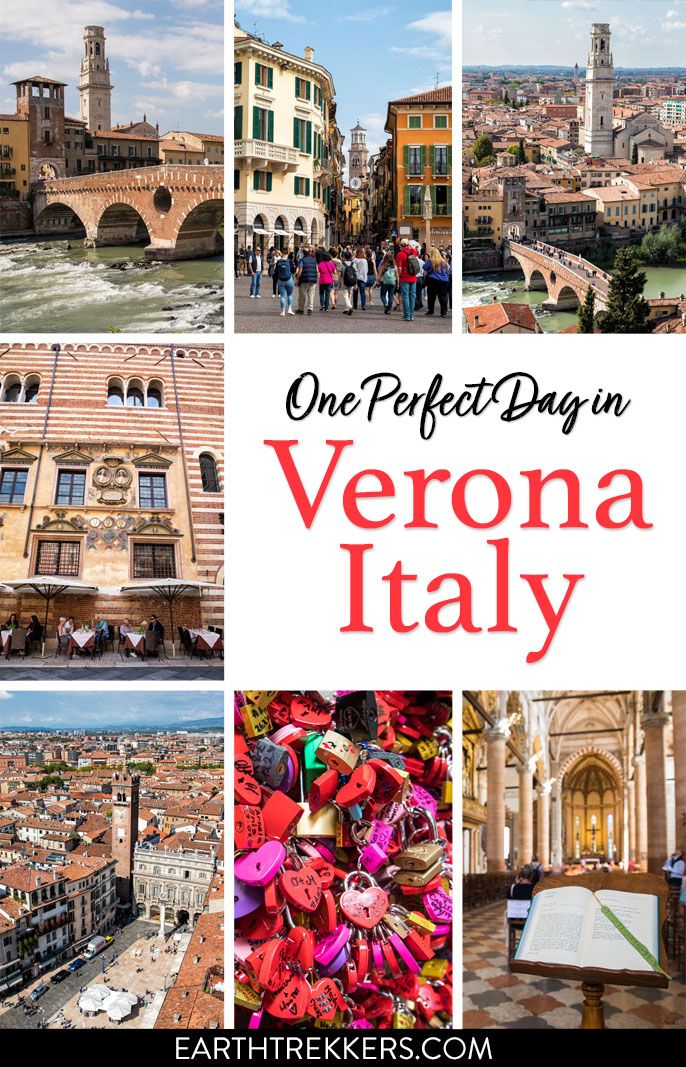 All rights reserved © Earth Trekkers. Republishing this article and/or any of its contents (text, photography, etc.), in whole or in part, is strictly prohibited.