Venice is one of our favorite spots in Italy. Why? It is small and compact, perfect to be explored with just a few days time. Venice is romantic, historic, and gorgeous. The canals, the gondolas, the architecture, the colorful towns of Murano and Burano…what is not to love?
The list of sites to visit in Venice is long. So long, in fact, that it would take days to see all of them. Most people have just a few days in this magical city. Here is a short list of our favorite experiences in Venice, a good starting point for having the best holiday here.
Just Wander…Get Lost in Venice
Put down your map and just wander. Forget the big, popular sites (we will get to those soon). The smaller canals off of the main tourist trail are perfect for wandering.
The main city of Venice is small enough that you can walk it in several hours. Explore the canals, sit and relax in the small squares that punctuate the city, go cafe-hopping for coffee or wine, and just enjoy this city without feeling like you have to check a bunch of sites off of your to-do list.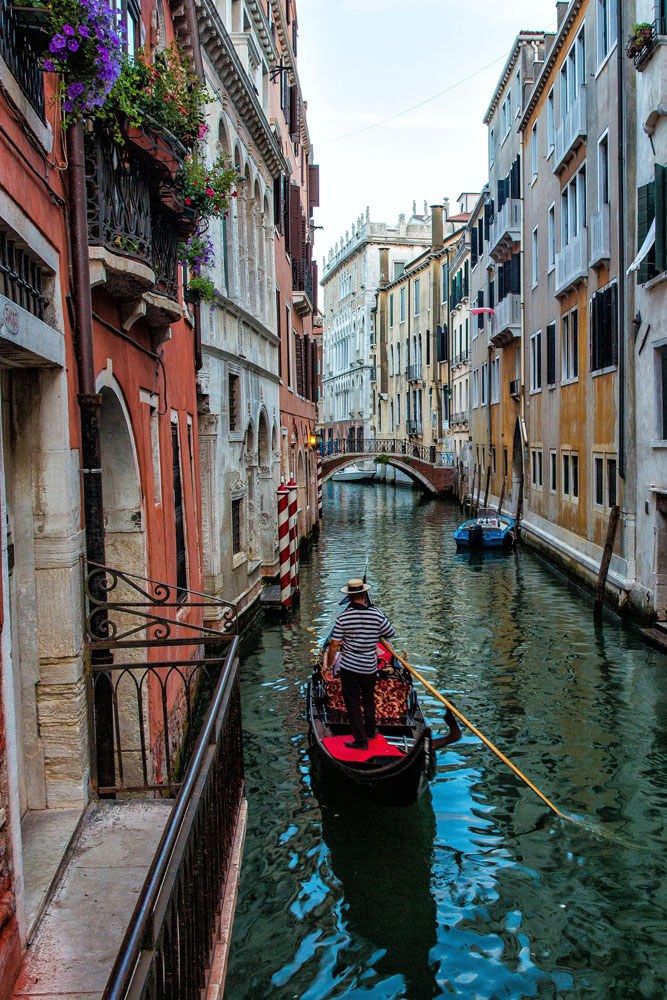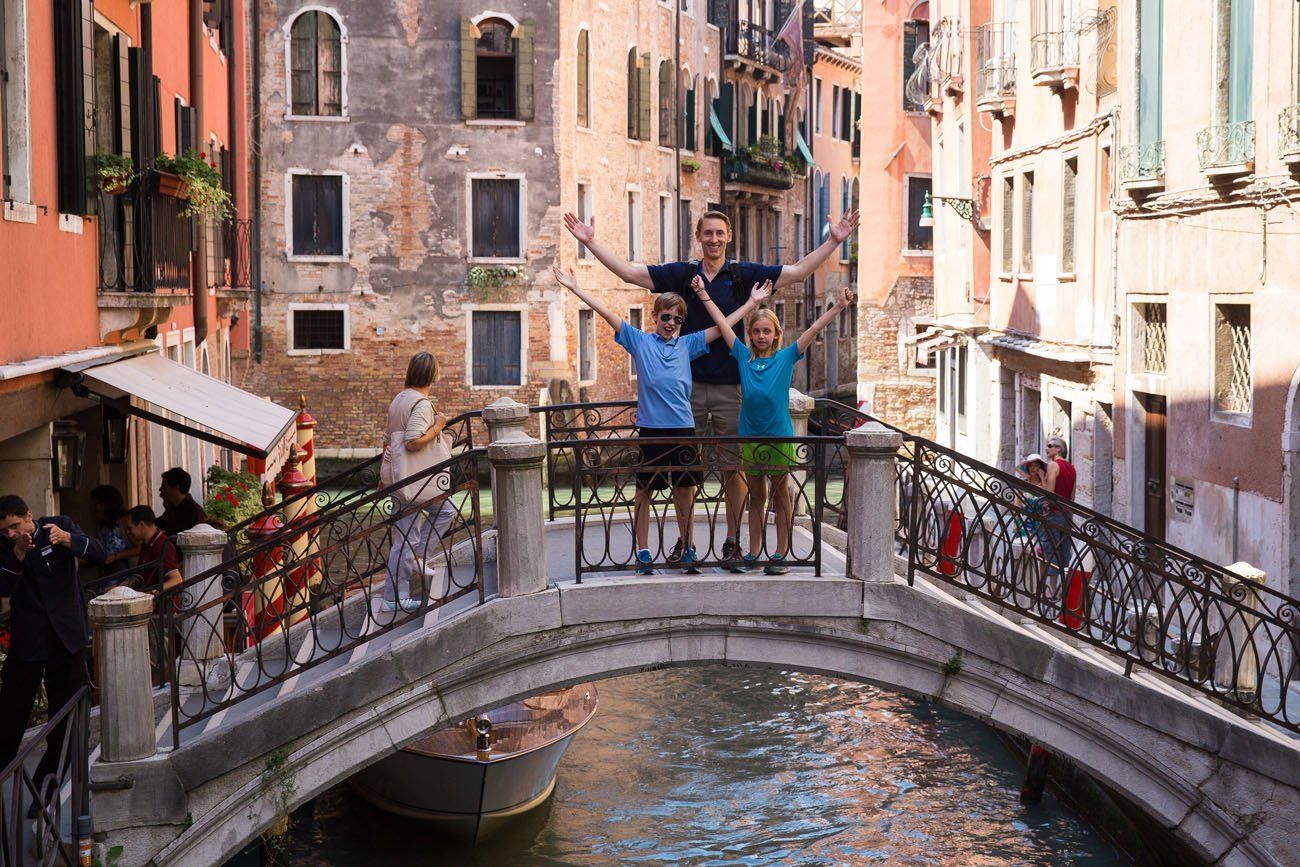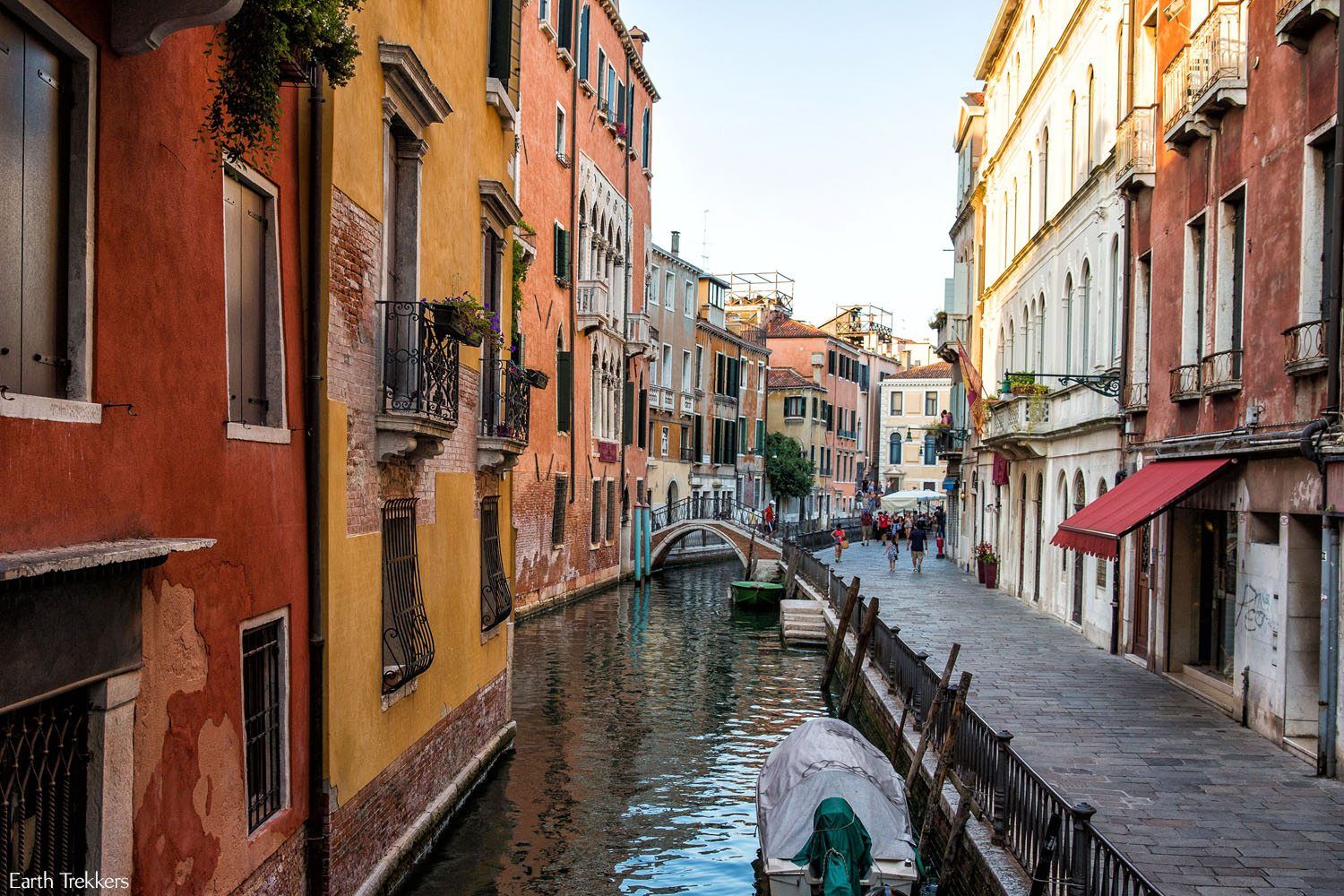 St. Mark's Square
St. Mark's Square is the heart of Venice. From here you can easily visit most of the other main sites. The best things to do here? Take a 360° panorama photo, feed (or run through) the pigeons, and go people watching.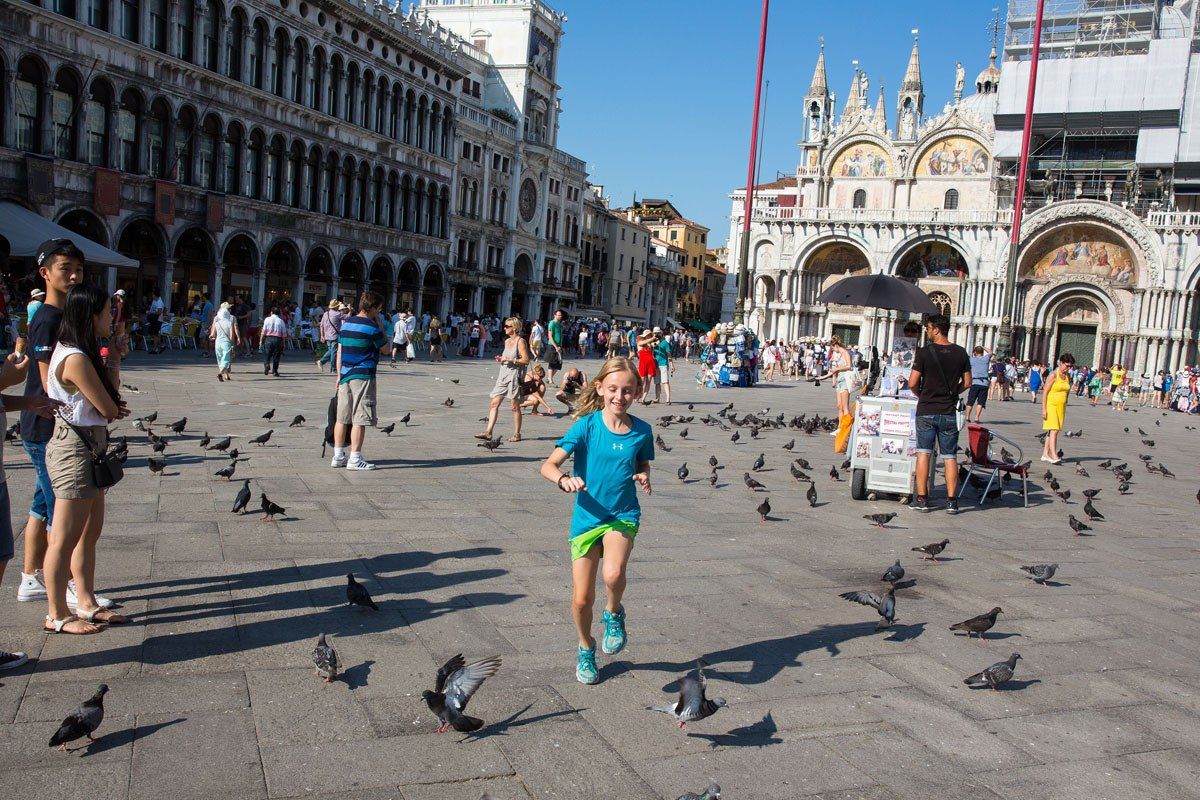 Climb the Campanile di San Marco
The Campanile is the bell tower that dominates the skyline of Venice. The only way to the top is by elevator. From the top, your reward is one of the best views of the city.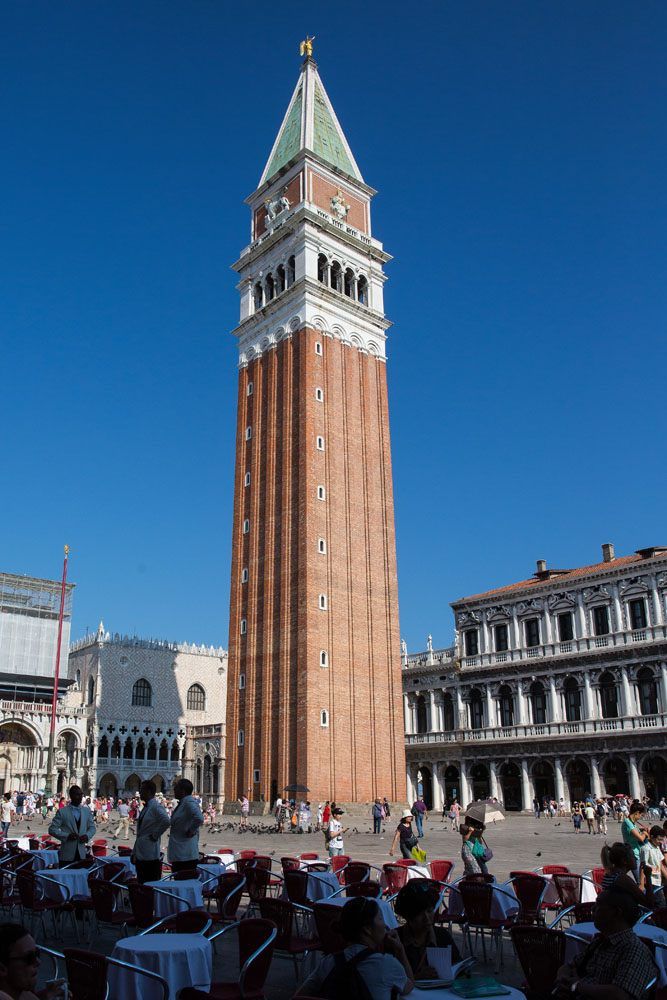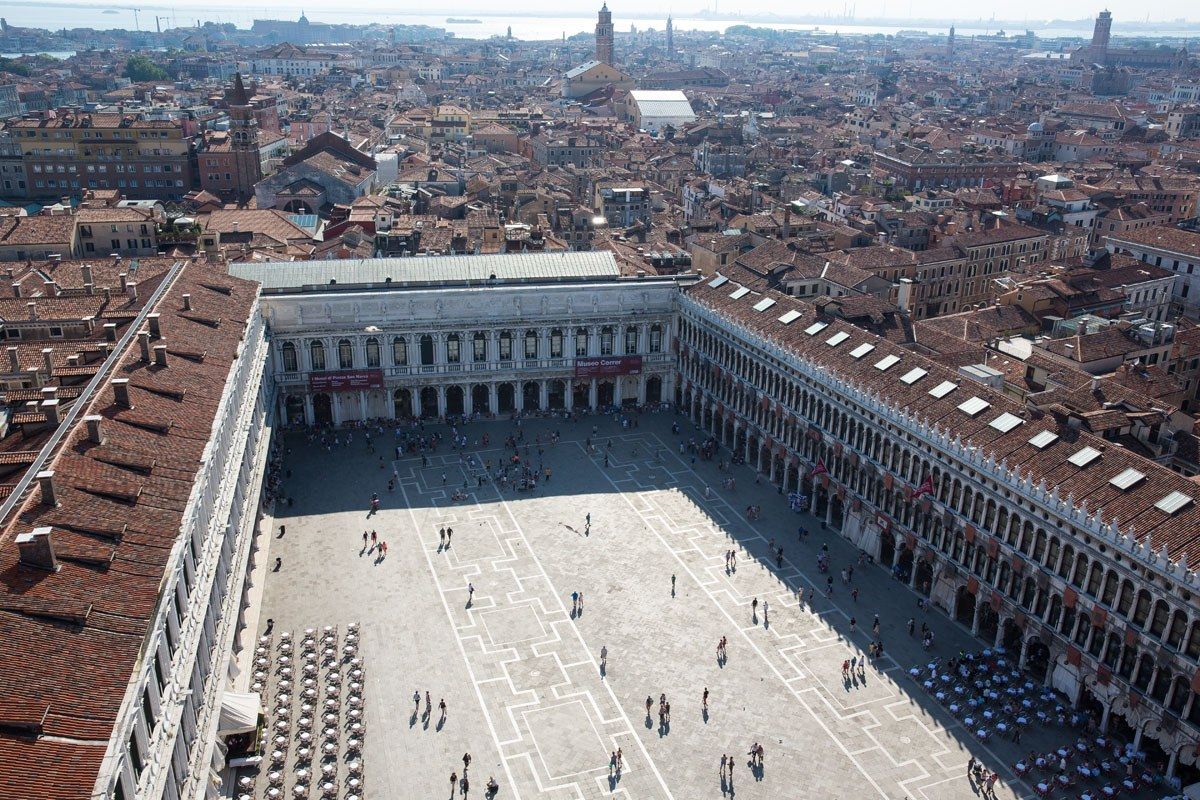 Hours: Hours vary by season. April 16 to September 30: 8:30 am to 9:00 pm (last admission 8:45 pm). Reduced hours the remainder of the year. Get the full schedule here.
Cost: €10
Important: During adverse weather conditions (high winds, cold temperatures) the campanile will close.
View Venice from the Rialto Bridge
Spanning the Grand Canal, the Ponte di Rialto is Venice's most popular bridge. From the top of the bridge, enjoy another fantastic, iconic view of this city. See it at sunrise, see it at sunset, join the crowds of tourists in the middle of the day. Watching the gondolas, vaporettos, and ferries travel up and down the Grand Canal from this spot is mesmerizing.
Expect to share this space with a lot of other travelers. Find a spot, take lots of selfie photos, and smile because you are in Venice!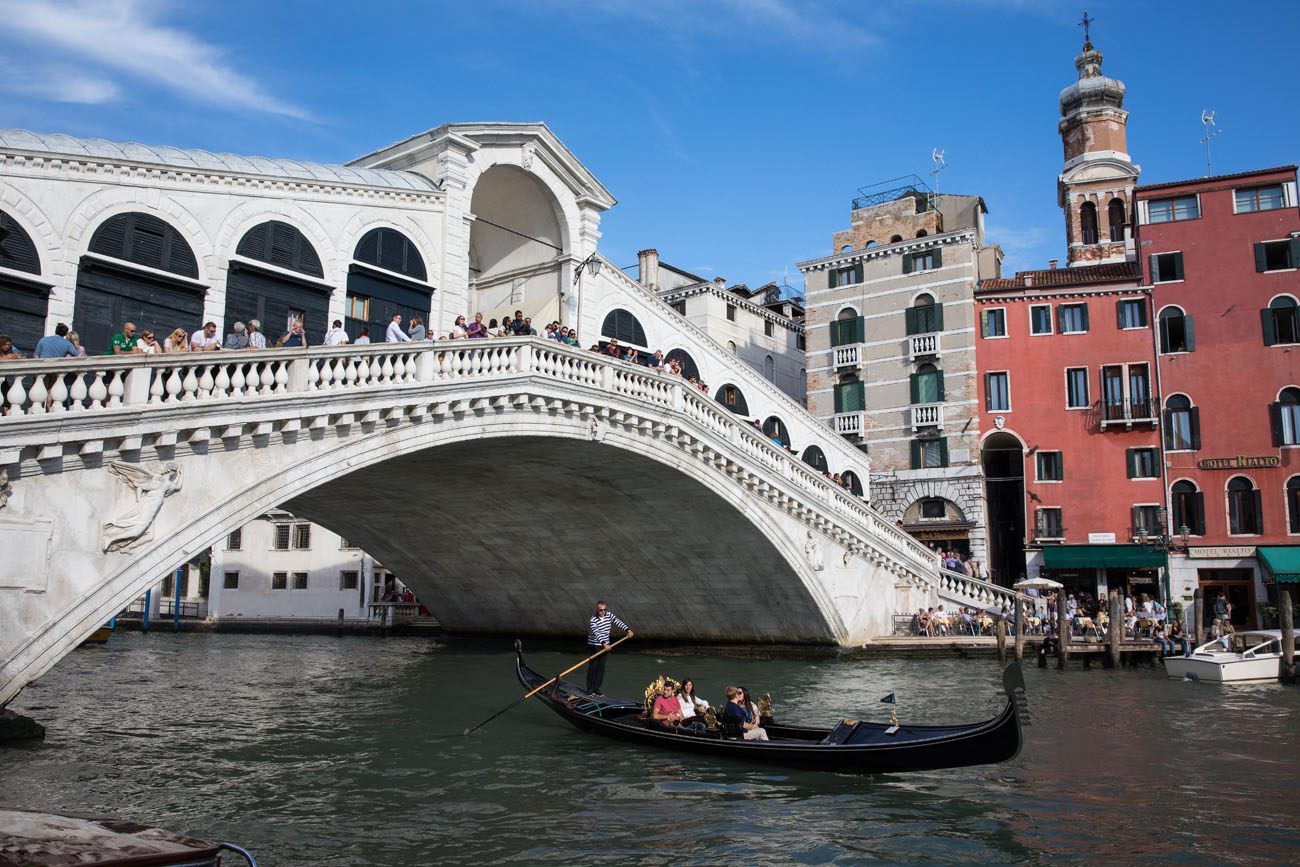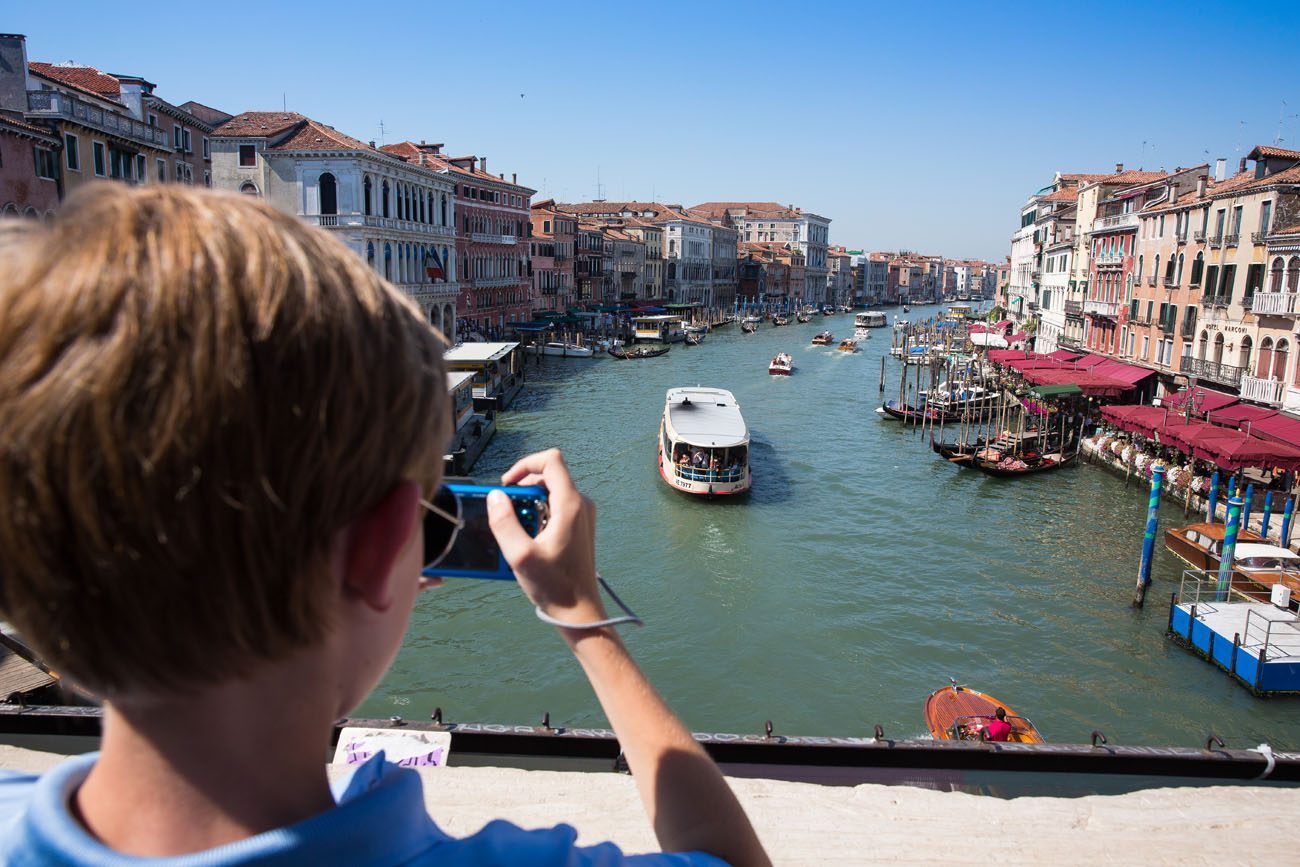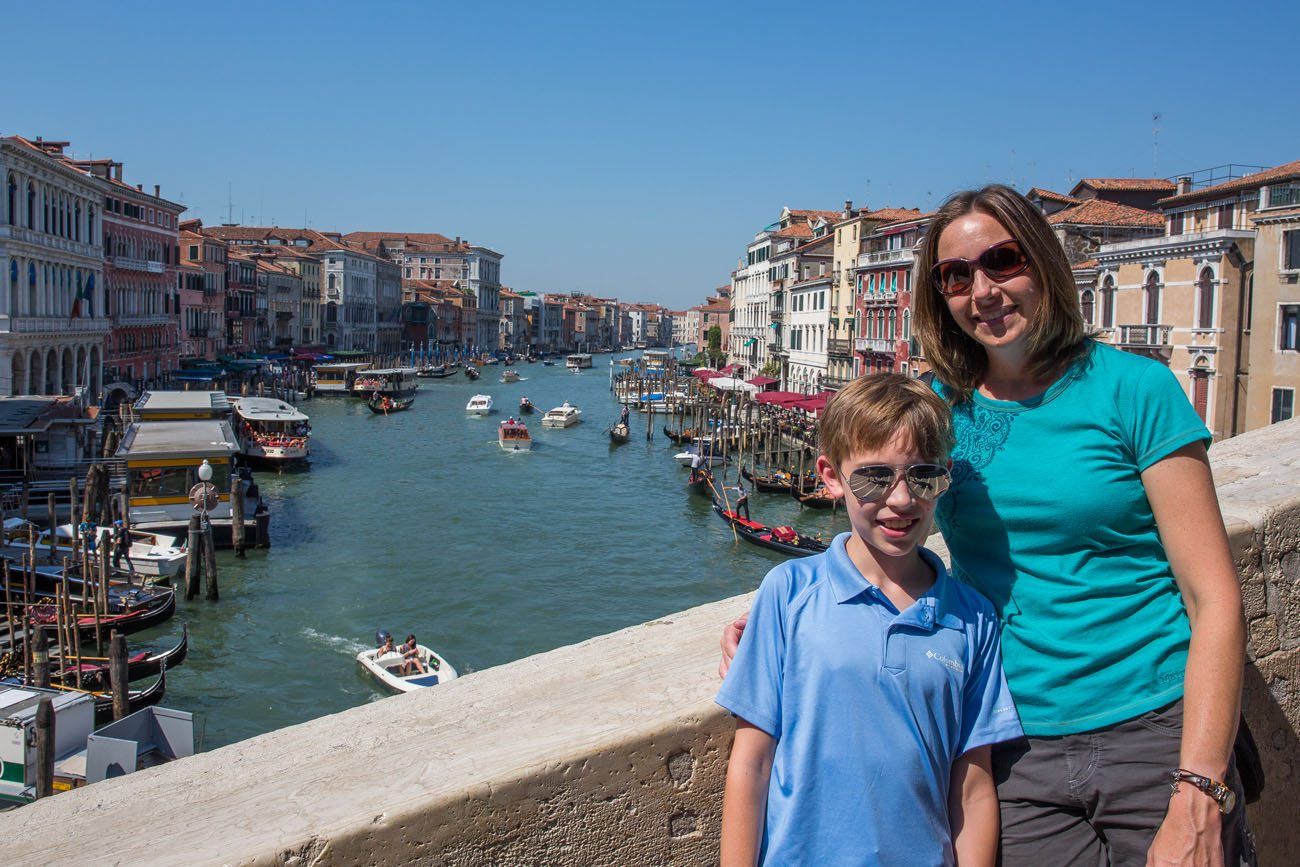 Is the Gondola ride through Venice worth it?
Yes, it may be cliché and super-touristy, but in our opinion, a visit to Venice would not be complete without a gondola ride through the canals.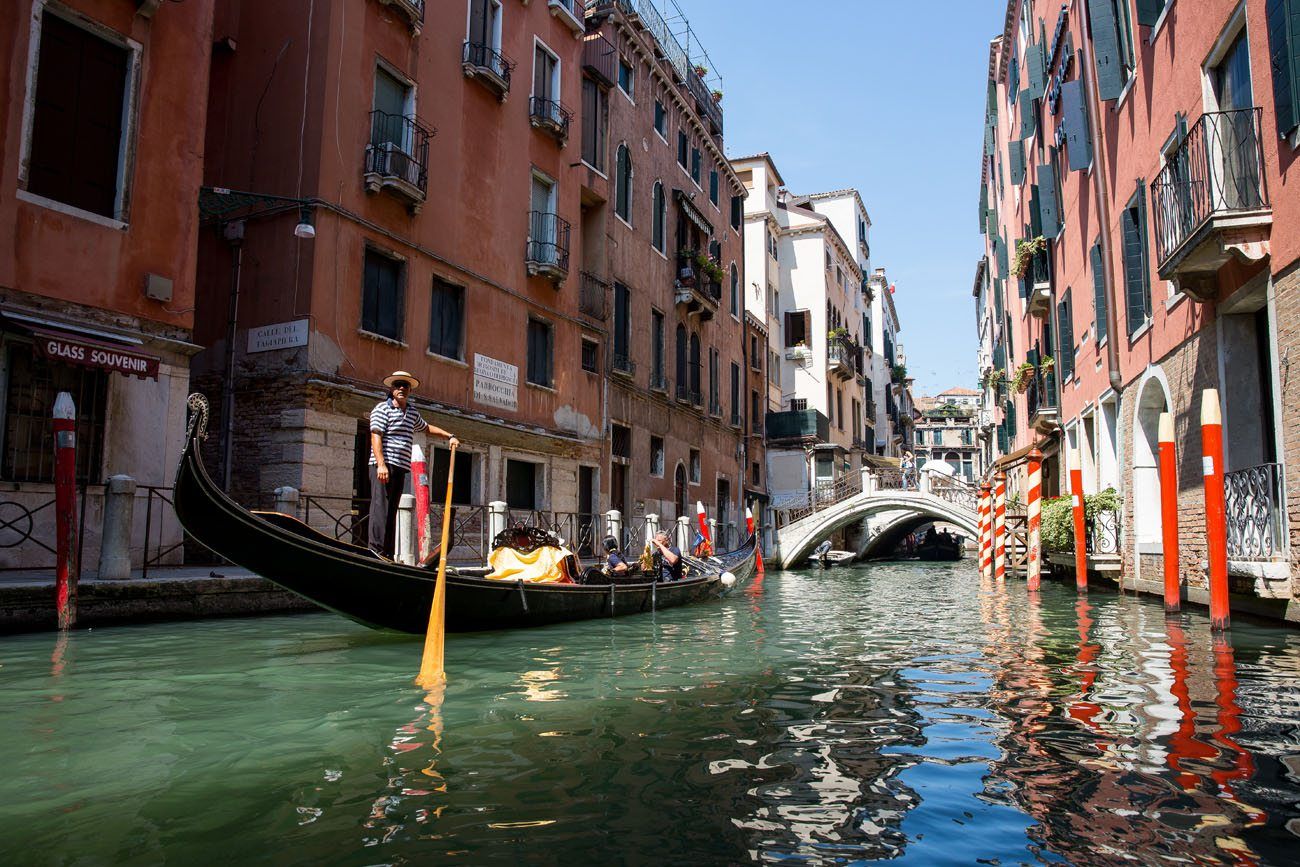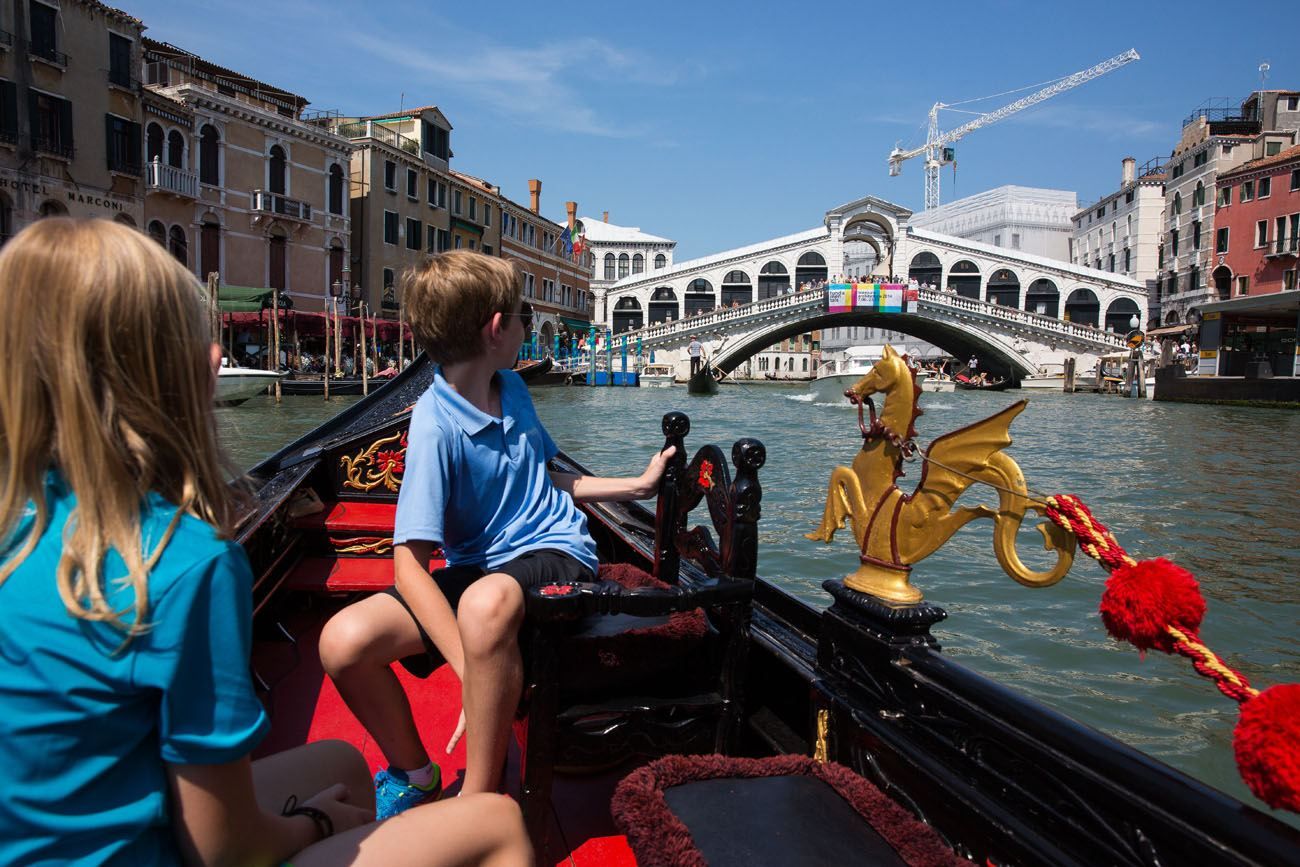 How Much Does a Gondola ride cost? That's a good question. The city of Venice sets the rate at €80 per 40 minutes (€100 after 7 pm) but that doesn't mean that's the rate you will get. You will have to negotiate with your gondolier before you ride. Make sure you agree on the price and the length of time you will ride before you get in the gondola. And if you would like him to sing, that will cost extra. Here is a great article if you want to learn more.
For Unique Views of Venice, visit the Doges' Palace
The Doges' Palace is a palace built in Venetian Gothic styles. For centuries, this building served as the residence for the Doge, the seat of the government, and a palace of justice. Now, it is a museum. Without a doubt, a visit to the Doges' Palace is a must-have experience in Venice. The history that took place here is incredible.
Again, expect large crowds of people and even a long wait in line just to get in. You can tour the Palace on your own or book a guided tour. As you tour the Palace, you will have more fantastic views of Venice. Yes, we love great views of the cities we visit, especially those that are unique or from a high vantage point. The Doges' Palace has some great views of Venice.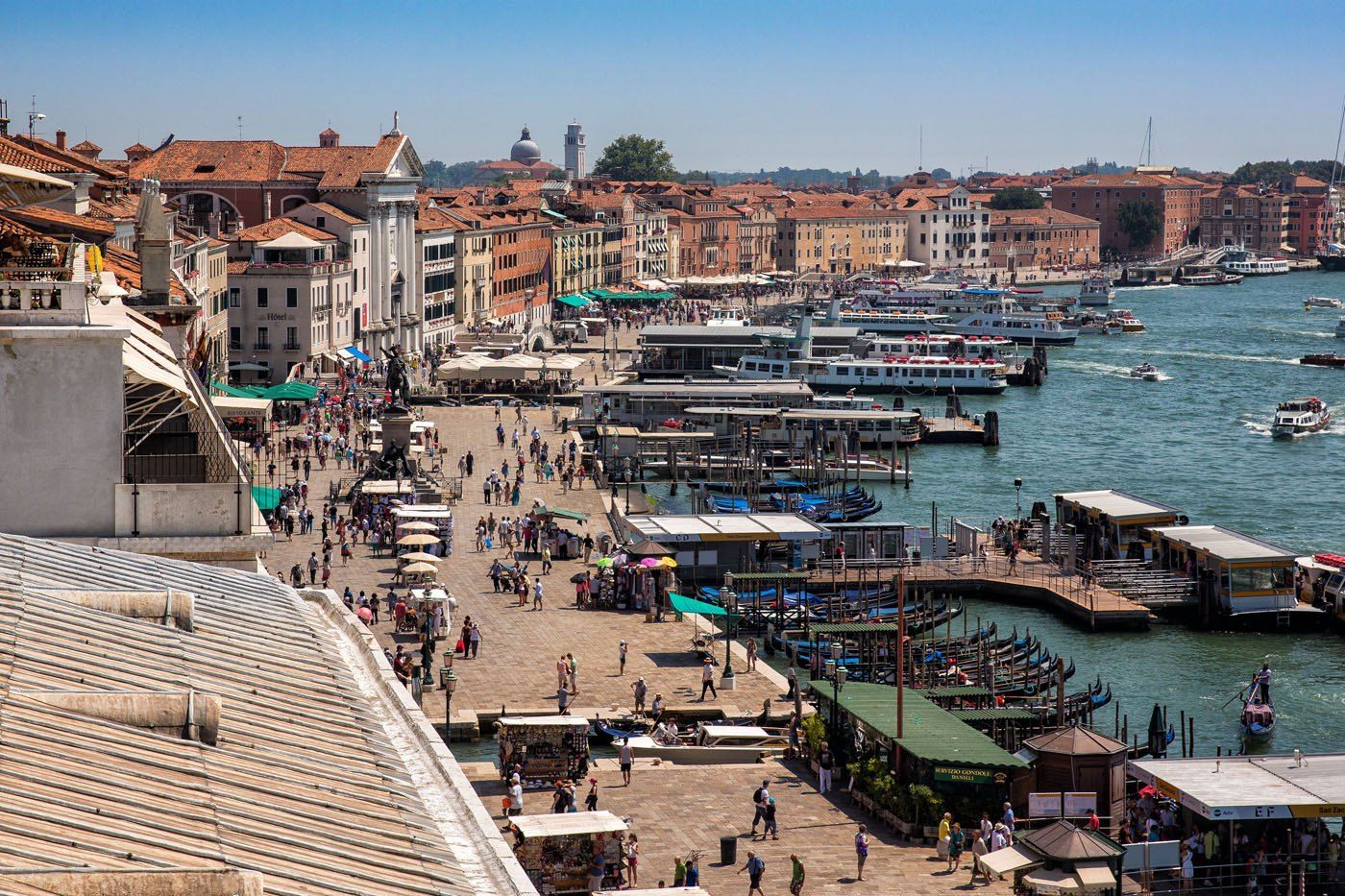 One of the most unique views of Venice is from the Bridge of Sighs. From this window, prisoners on their way to execution would have this final view of the city.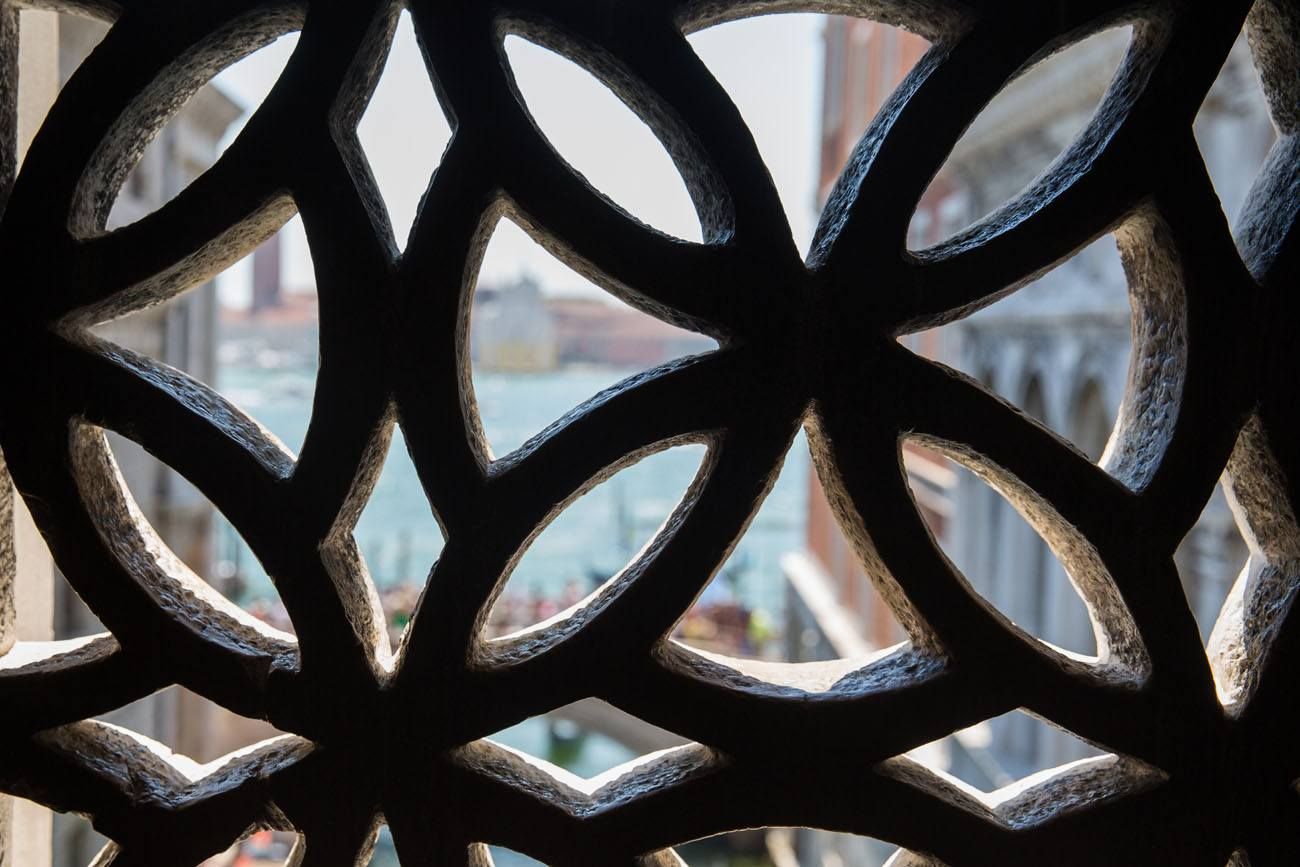 Hours: 10 am to 6 pm, last admission at 5 pm
Cost: €25, audio guide €5
Website: Get updated pricing, learn about the Secret Itineraries tour, and book your tickets in advance on the official website.
You can also join one of these highly rated skip-the-line tours of the Doges Palace and St. Mark's Basilica.
The Bridge of Sighs, Again
So, you walked across the Bridge of Sighs from the Doges' Palace. Now it is time to view the Bridge of Sighs from outside the Doges' Palace.
Stand facing the Doges' Palace with the Grand Canal behind you. There is a small bridge that spans the canal along the eastern border of the Doges' Palace. From this bridge you can have this iconic view.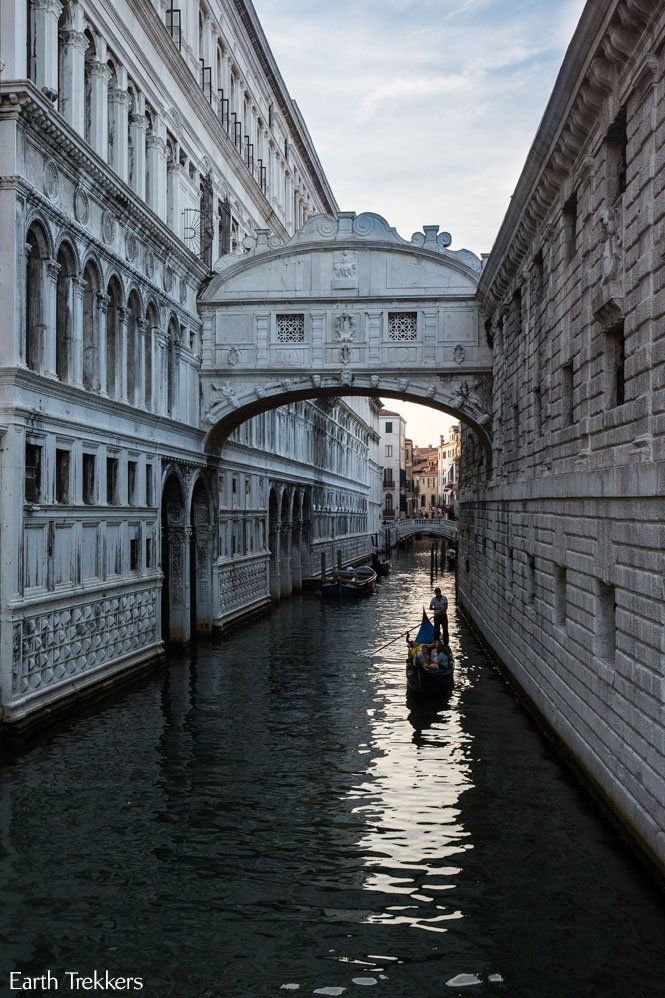 Saint Mark's Basilica
This is another landmark of Venice that is not to be missed. During the summer months, expect lines to be long. Very long. Arrive early or very late for your best chance of not waiting in an epic line. Waiting in long lines is definitely NOT a must-have experience in Venice!
You can skip the lines with this tour, or combine your visit to Saint Mark's Basilica and the Doges Palace with this highly rated tour.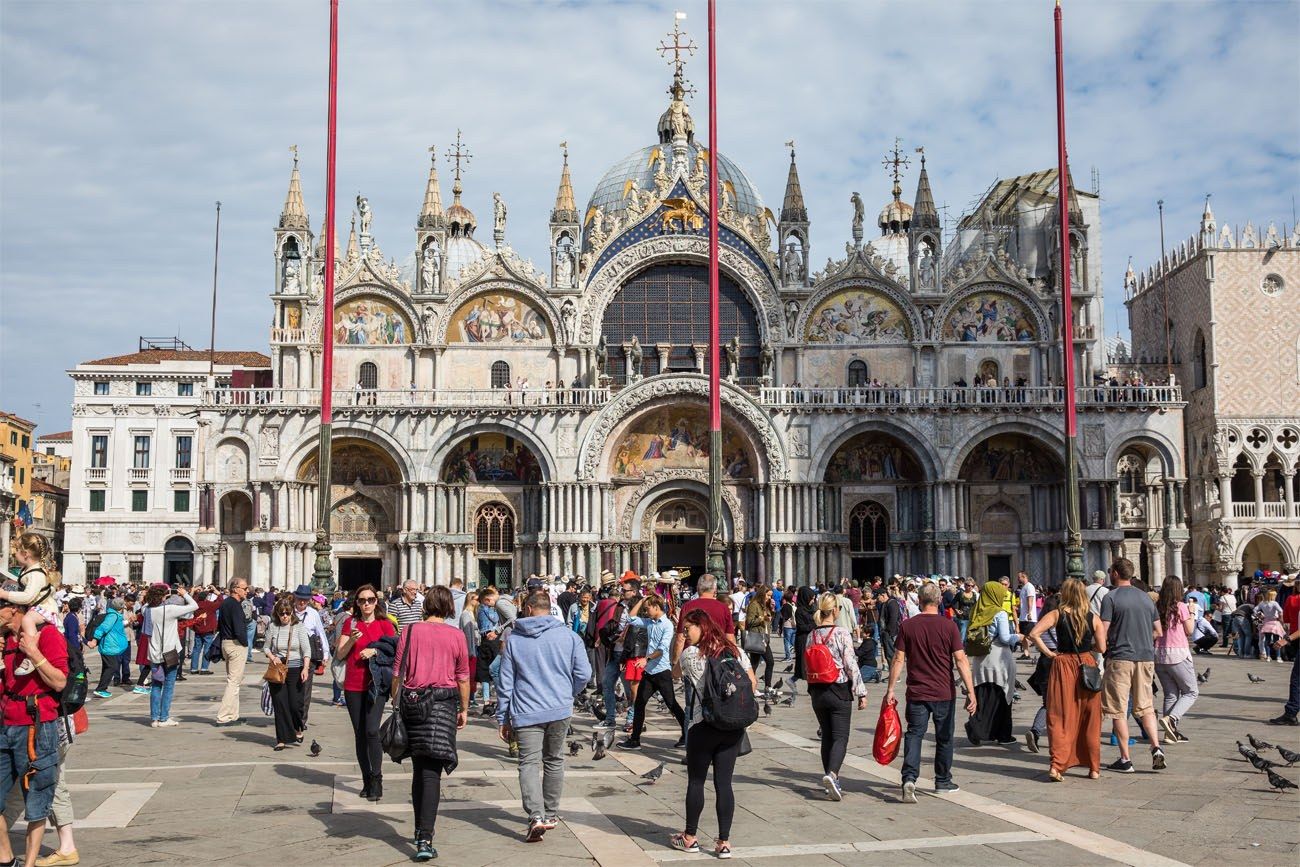 Venice's Best Bargain: The Vaporetto
What is a vaporetto? Basically, it is a water bus that takes passengers from point to point. Most people use the vaporetto as a way to travel between the main sites. For a cheap but fantastic way to tour the Grand Canal, ride the vaporetto from the lagoon through the Grand Canal, past the Rialto Bridge, all the way to the train station.
Take the No. 1 vaporetto (ACTV) Linea 1 from Piazzale Roma to Piazza San Marco (St. Mark's Square). If you want, this vaporetto travels all of the way to Lido Island. It also runs in both directions, so if you are coming from Lido Island, you can ride the vaporetto across the lagoon and down the entire Grand Canal.
Avoid the Crowds: In the late afternoon, start at Piazzale Roma and journey down the Grand Canal towards St. Mark's Square. At this time of day, most people will be traveling in the other direction.
Learn more about the vaporetto here.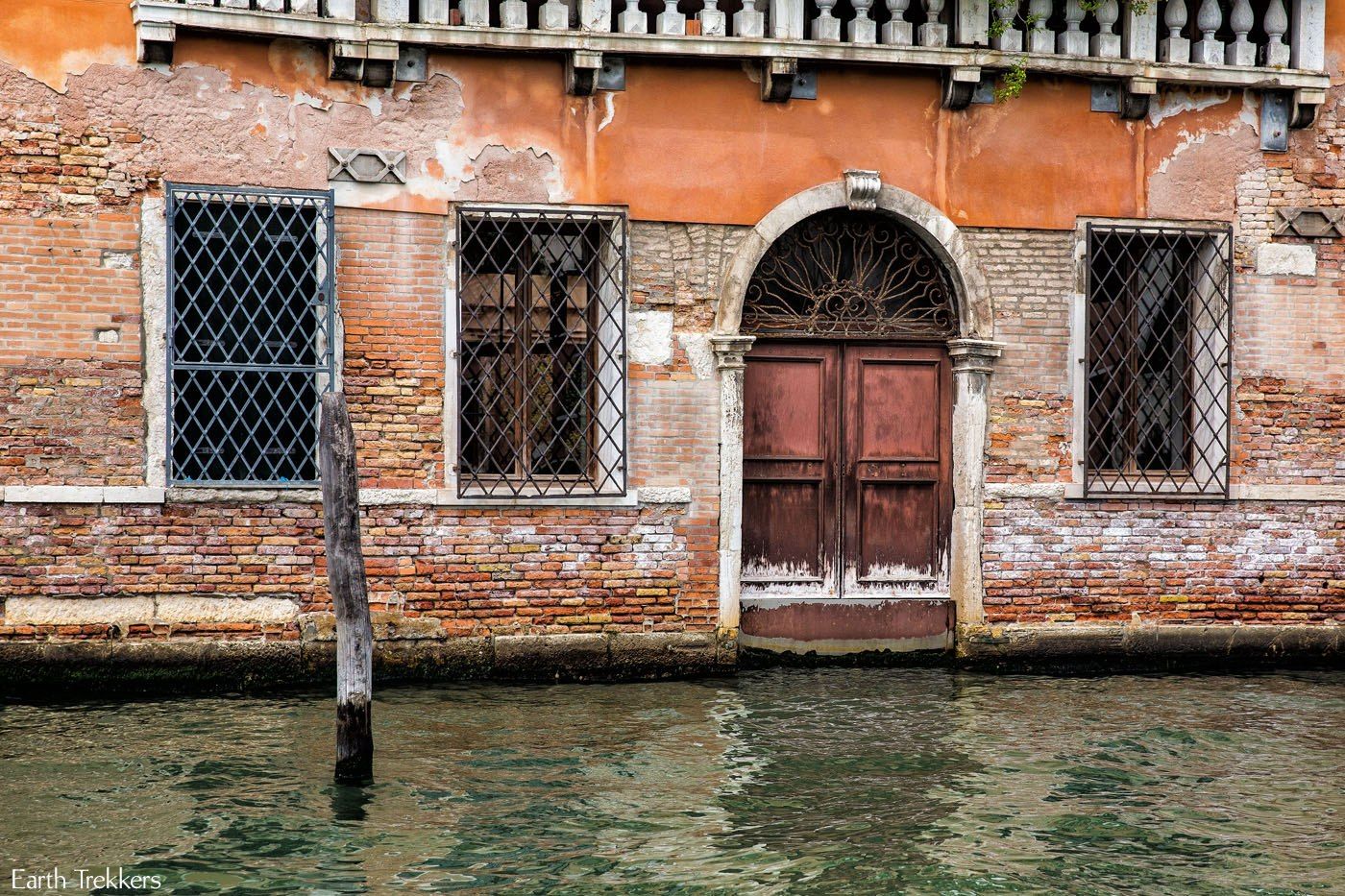 With More Time in Venice
So, that's a quick run down of what to do in Venice, a good starting point if you only have one to two days in the city. With more time, consider adding on these attractions and activities:
Explore the quieter, less touristy neighborhoods in Venice (Castello and Cannaregio)
Visit Gallerie dell'Accademia
And don't miss the view from Ponte dell'Accademia (my favorite view of Venice)
Take a tour of La Fenice Opera House
IMPORTANT! Beginning summer 2022, visitors will have to make a reservation in advance and pay a fee, in order to visit Venice. The details are still being worked out. But it is something to consider, and keep an eye on, if you plan to visit Venice in 2022.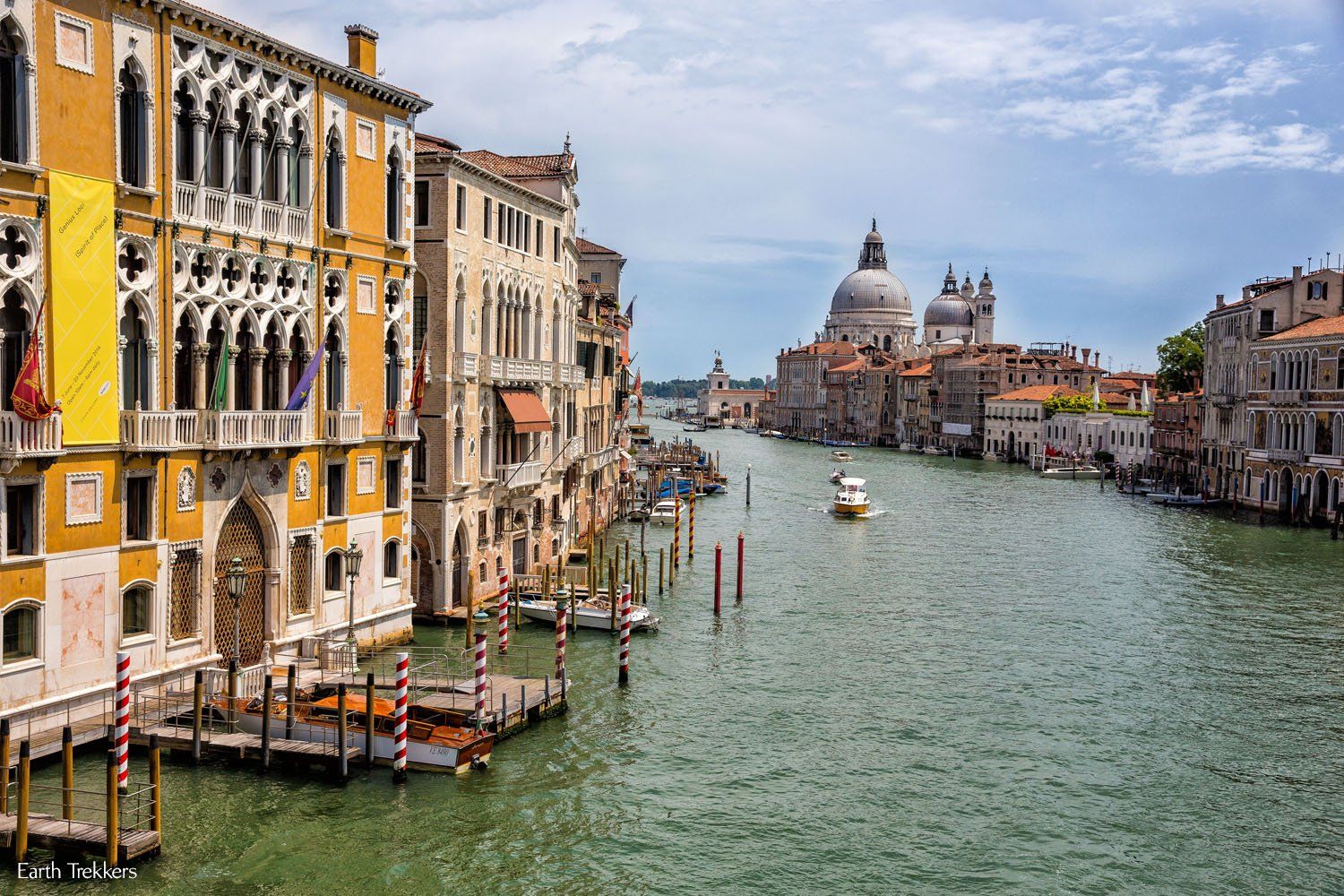 Getting to Venice
Venice is a cluster of small islands located just off of the mainland. To get from the airport or the Venezia-Mestre train station, you can either take the bus, the train, or a water taxi. If you have a car, you can drive onto the island and park at one of several parking lots and parking garages near Piazzale Roma.
If you are arriving into Marco Polo Airport, here are bus and water taxi options for getting to Venice.
Accommodations in Venice
Staying in the heart of Venice, in San Marco and around the Grand Canal, can cost a small fortune for a decent place. Consider staying just outside of the center of Venice to save money.
When picking your accommodation, also consider how you are going to get to your hotel. From the airport, you will have to take a taxi (usually a water taxi) to get into Venice. Staying right on the Grand Canal is very convenient, but you will pay more for this convenience. Think about what it will be like to carry your luggage from the canal to your hotel when making your booking.
Luxury: If money is no object, take a look at the Gritti Palace. This hotel has a prime location, centrally located in San Marco. From your luxurious room, enjoy views of the Grand Canal.
Mid-Range: Hotel Olimpia Venezia. This is where we stayed on our most recent visit to Venice. This hotel is located in Santa Croce, so it's not in the heart of Venice, but that does have its advantages. In just a few minutes you can walk to the train station, the bus station, and the parking garages, which makes getting in and out of Venice a breeze. To get to St. Mark's Square you can walk (about 20 minutes) or take the vaporetto from Santa Croce. The rooms are quiet and comfortable and breakfast was delicious. We would stay here again.
Budget (in Venice): Combo Venezia. This hostel is located in Cannaregio, which sits north of San Marco. It is connected by water taxi to the main sites in Venice as well as Lido, Murano, and Burano.
Budget (outside of Venice): Villa Antica Graziela. This small, budget hotel is located in Marghera, on the "mainland" of Italy. To get into Venice, you have to take a bus, which takes approximately 30 minutes, once you account for the time waiting for the bus. We stayed here on our around the world trip. The place was great and taking the bus wasn't too bad (it was worth it to save money). Our only complaint is the slow wifi, but maybe things have changed since our stay in 2014.
Do you need more recommendations on where to stay in Venice? We have an entire post about the different neighborhoods in Venice, how to choose which one fits your traveling style, and many more hotel recommendations based on your budget. Read it here:
Going to Italy? Buy the Guide:
---
If you are planning a visit to Venice and have any questions, let us know in the comment section below.
More Information for Your Trip to Italy:
You Might Also Like: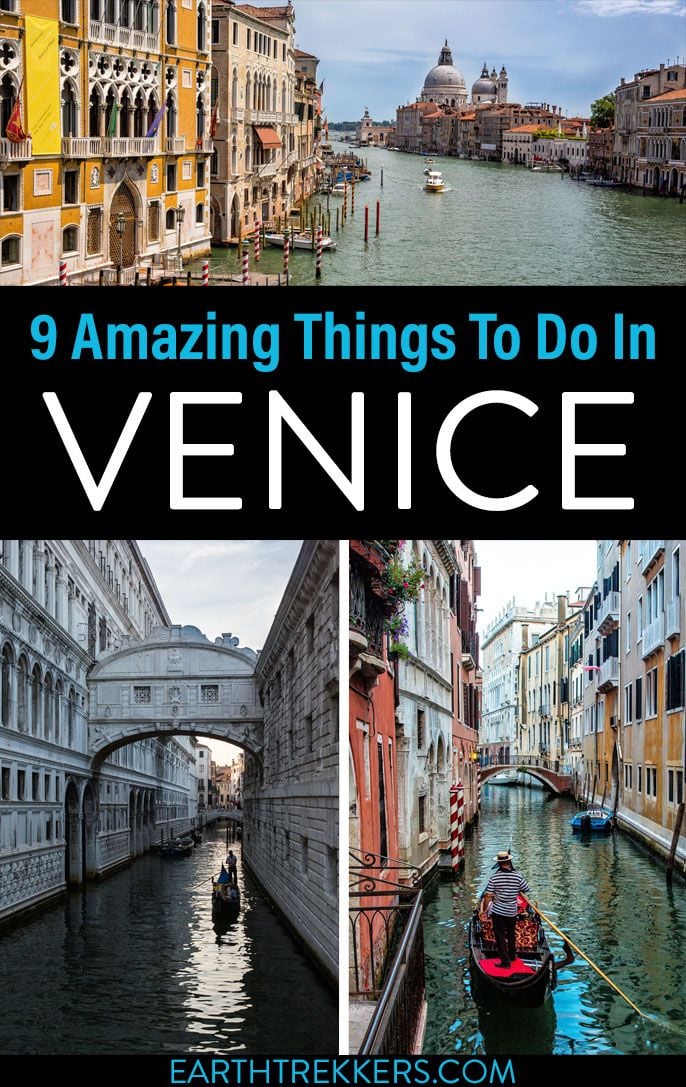 Note: This post contains affiliate links. When you make a purchase using one of these affiliate links, we get paid a small commission at no extra cost to you.
All rights reserved © Earth Trekkers. Republishing this article and/or any of its contents (text, photography, etc.), in whole or in part, is strictly prohibited.