Lake Como is a wishbone-shaped lake nestled in the foothills of the Alps. This is where the rich and famous vacation in luxurious villas and visitors flock to the colorful lakeside towns. It is one of Italy's most scenic destinations and easily visited from Milan and Lugano, Switzerland. If you are planning a day trip to Lake Como, we have a lot of travel tips to share with you.
Orientation to Lake Como
Lake Como is shaped like an inverted letter Y.
Clustered in the middle of Lake Como are Bellagio, Varenna, and Menaggio, not to mention a handful of stunning villas. Spend the day wandering picturesque streets, cruising past opulent villas, strolling through botanical gardens, shopping, and dining at cafes with beautiful views of the lake. If you plan to day trip to Lake Como, this is the most scenic part of the lake to visit.
The town of Como is located at the southwestern arm of the lake. This is a small city that is growing in popularity with visitors to Italy. It serves as a great transportation hub if you are traveling to Lake Como from Milan.
How to Get to Lake Como
Lake Como is located in northern Italy, not far from the border with Switzerland. From Milan, Italy and Lugano, Switzerland it's very easy to take a day trip to Lake Como.
When planning your day trip to Lake Como, you first have to decide where you want to go. Lake Como is big and with only one day you will not have enough time to see all of it.
The "golden triangle" of Bellagio, Varenna, and Menaggio, along with the villas that dot the shore here, are the best part of Lake Como to visit on a day trip, in our opinion. It's the perfect combination of beautiful villas, picturesque towns, and mountain scenery.
The town of Como is growing in popularity. This is a much larger town than Bellagio and Varenna, and it will lack some of the charm, but it's very easy to get to from Milan and makes a nice option if you don't have a full day to spend on Lake Como.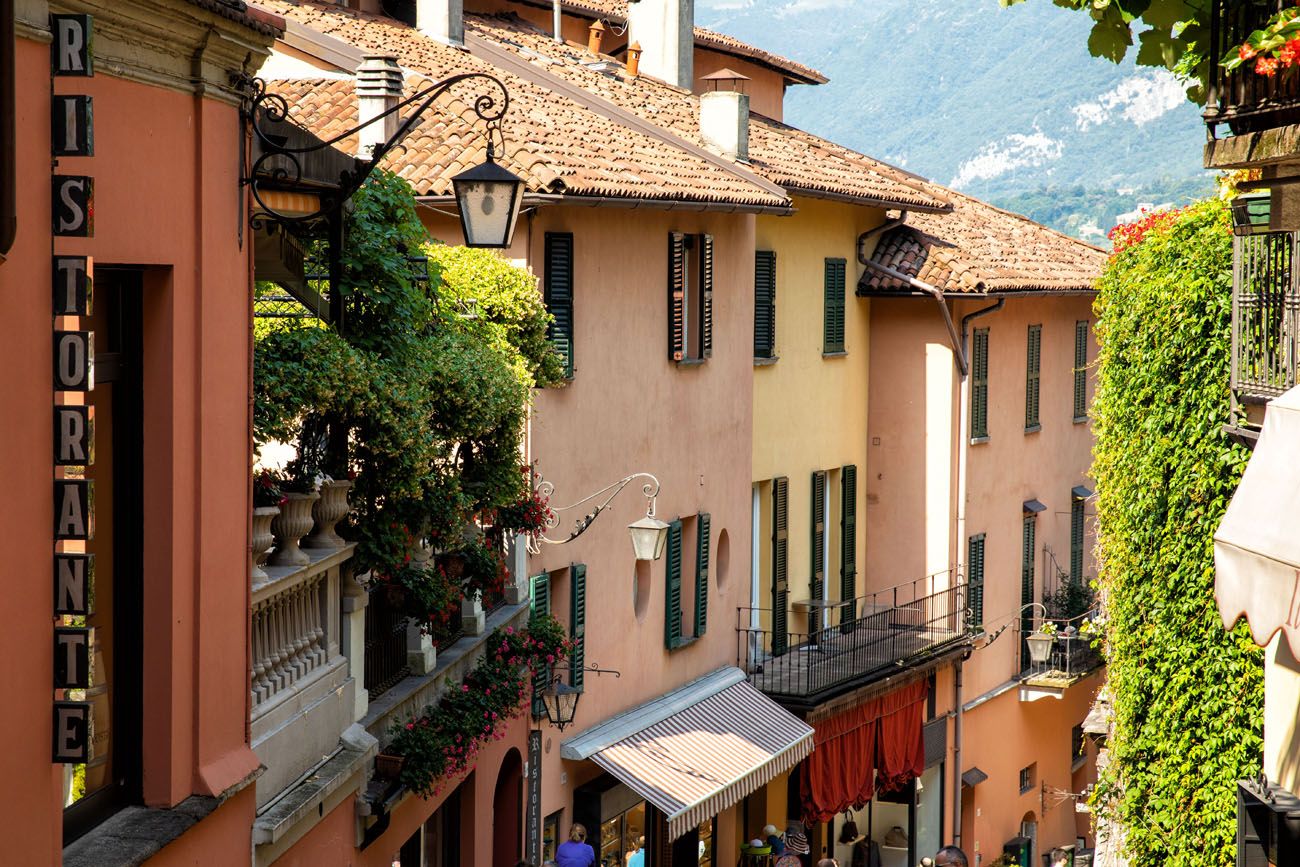 Bellagio
How to Get to Lake Como from Milan
By Train to Bellagio
Bellagio does not have a train station. To get to Bellagio by train, you will have to take a train to Varenna or Como and transfer to Bellagio by ferry.
By Train to Varenna
Trains leave from Milano Centrale and arrive at Varenna-Esino in 1 hour and 3 minutes. This is a direct train with no transfers.
By Train to Como
Trains leave Milano Centrale and arrive at Como San Giovanni in 38 minutes. Some trains have a transfer and a longer travel time.
To check train schedules and prices, and to book your tickets, you can use italiarail.com (easy to use but there is a small booking fee, €5) or Trenitalia.com (the main website for booking train tickets; the website is in English but you will have to input Italian names of the towns, which in this case, are the same as English spellings; no extra booking fee).
If you know your exact dates of travel, you can book your train tickets in advance. For more flexibility, purchase your ticket at the train station before you board the train.
Como to Varenna and Bellagio by Boat
From Como, you can take a slow boat (batallo) or a fast boat (hydrofoil) to get to Varenna and Bellagio.
The hydrofoil takes 45 minutes to one hour to travel from Como to Bellagio and/or Varenna.
The slow boat takes up to two to three hours to travel from Como to Bellagio and/or Varenna.
Click here for the official Lake Como ferry website and for updated prices.
Como to Bellagio by Bus
You can also take a bus from Como to Bellagio (1 hour and 10 minutes).
By Car to Lake Como
Milan to Bellagio: 75 km, 1.5 hours. Parking is very limited and traffic congestion is common. If you have a car, get here early or park in Varenna or Como and use the ferry to get around. Click here for information on where to park in Bellagio.
Milan to Varenna: 80 km, 1.5 hours. Park in the parking garage near Villa Monastero (called Parcheggio Multipiano on Google Maps).
Milan to Como: 50 km, 1 hour.
How to Get to Lake Como from Lugano
From Lugano, you will first travel to Menaggio. Once in Menaggio you will take the ferry to Bellagio and Varenna.
By Bus
It takes one hour by bus to travel from Lugano to Menaggio. From Menaggio you will take a ferry to Bellagio.
Click here for the bus schedule.
By Car
If you have a car, it takes 40 minutes to drive between Lugano and Menaggio. In Menaggio, we parked at Parcheggio gratuito via IV Novembre 102, a small, free parking lot located just south of the ferry terminal. Here are the GPS coordinates: 46.014950, 9.237051. There are only a handful of spots so get here early.
There is no parking at the ferry terminal.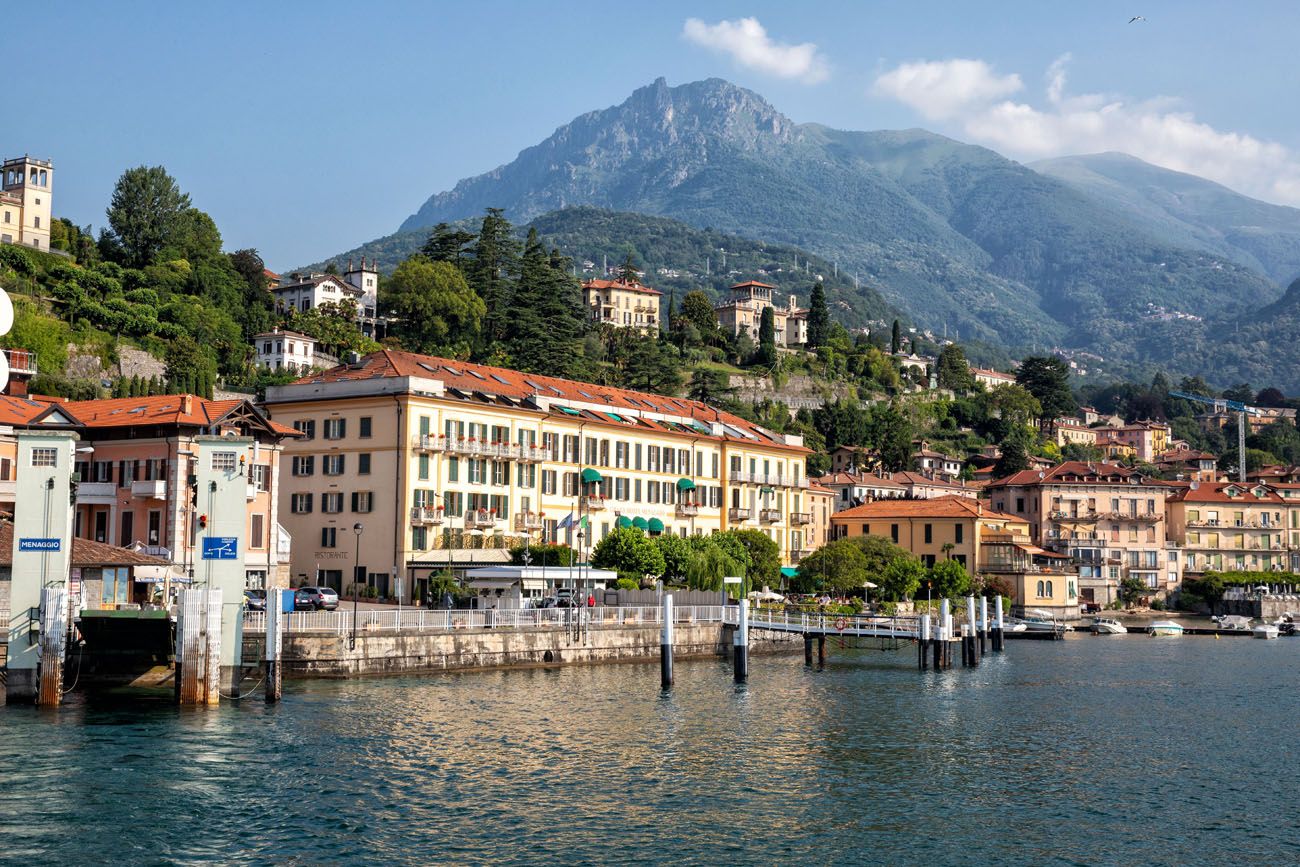 Menaggio
How to Get Around Lake Como
The ferry is the best way to get between Menaggio, Bellagio, and Varenna. Ferries are very frequent, arriving in each town at least once an hour, with more ferries at peak times. To get between each town, it is a 15-minute ride.
You can purchase your tickets online in advance or at the ferry terminal. Purchasing your tickets online in advance saves you a wait in the ticket line. Click here for the ferry timetables, pricing, and to purchase your tickets in advance.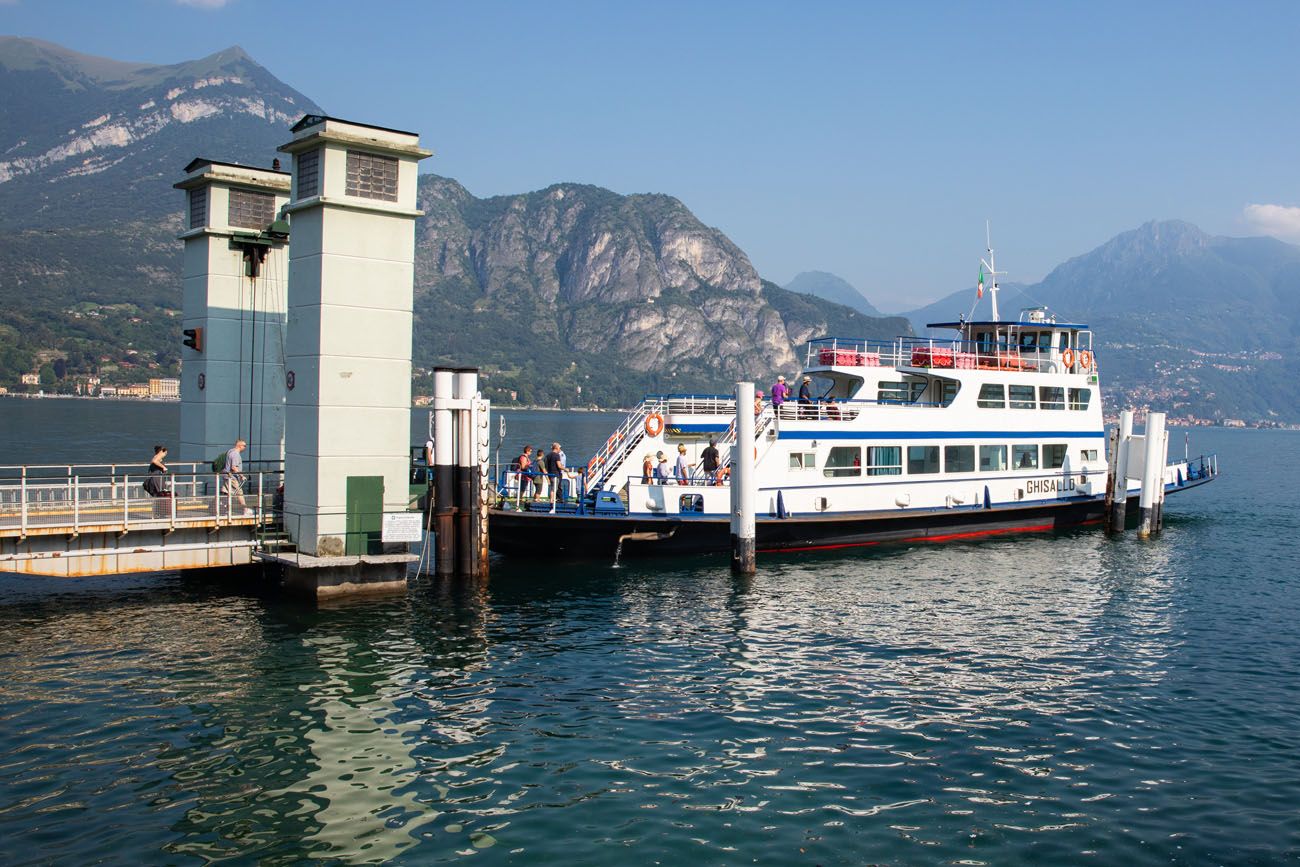 Lake Como ferry at the Bellagio dock | How to day trip to Lake Como
Our Recommendation
From Milan
If you are planning a day trip to Lake Como from Milan, I recommend taking the train to Varenna. From Varenna, use the ferry to travel to Bellagio. To get back to Milan, either take a return train from Varenna or cruise to Como on the hydrofoil and take the train to Milan.
From Lugano
If you do not have a car, take the bus to Menaggio and use the ferry to get to Bellagio and Varenna.
If you have a car, get to Menaggio early (by 8 am) to get a parking space near the ferry terminal. Then, use the ferry to get to Bellagio and Varenna.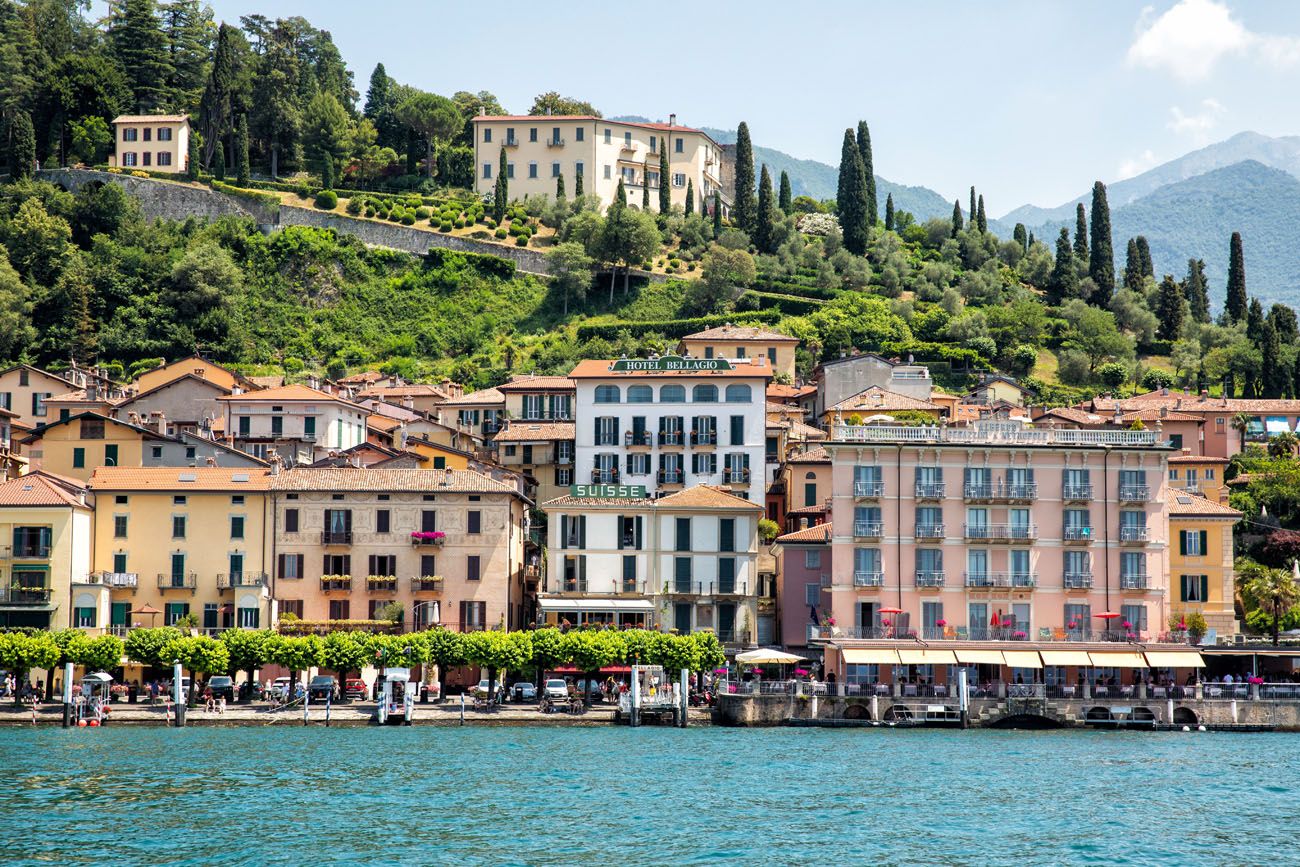 The view of Bellagio from the ferry.
One Day on Lake Como
If you only have one day on Lake Como, I recommend spending your time in Varenna and Bellagio. You also have the option to take a scenic boat cruise past the villas or tour one of the villas on the Lake.
I have seen other Lake Como itineraries that include Bellagio, Varenna, and Lake Como, but this makes for an extremely long and busy day. You can do it, but in my opinion, it will be a much better experience to spend your time in Varenna and Bellagio, without also adding on Como to your day.
Here is our recommended Lake Como one day itinerary. You will visit Bellagio, Varenna, and cruise past numerous villas. This is how we spent our time on Lake Como and it was a wonderful day.
Bellagio
Start your day in Bellagio. If you can get here early, before 9 am, you will be able to wander the streets without crowds of people. Go shopping, visit the Basilica of San Giacomo, stroll through Melzi Gardens, and spend some time in the lovely fishing village, Pescallo. Have lunch at an outdoor café.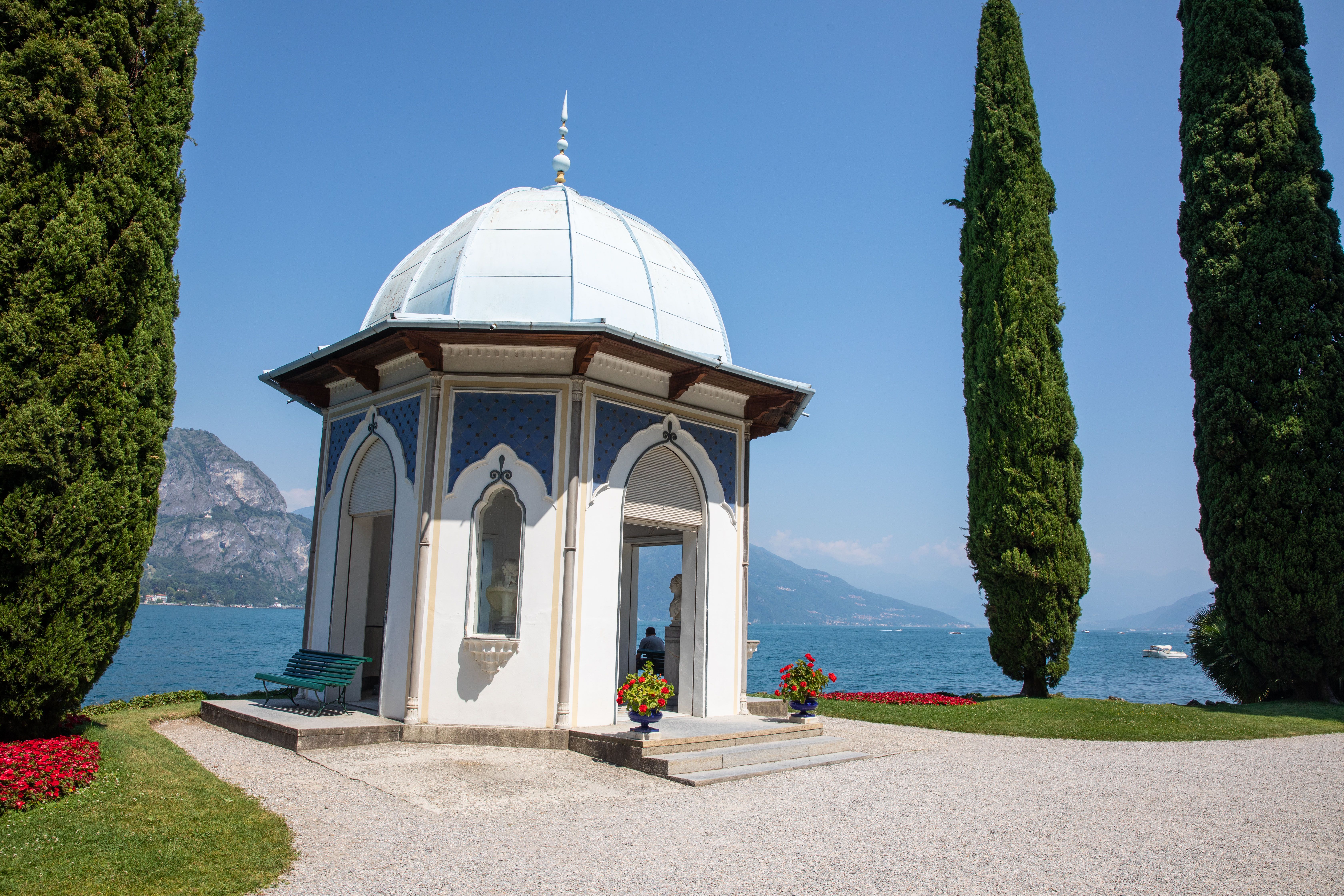 Melzi Gardens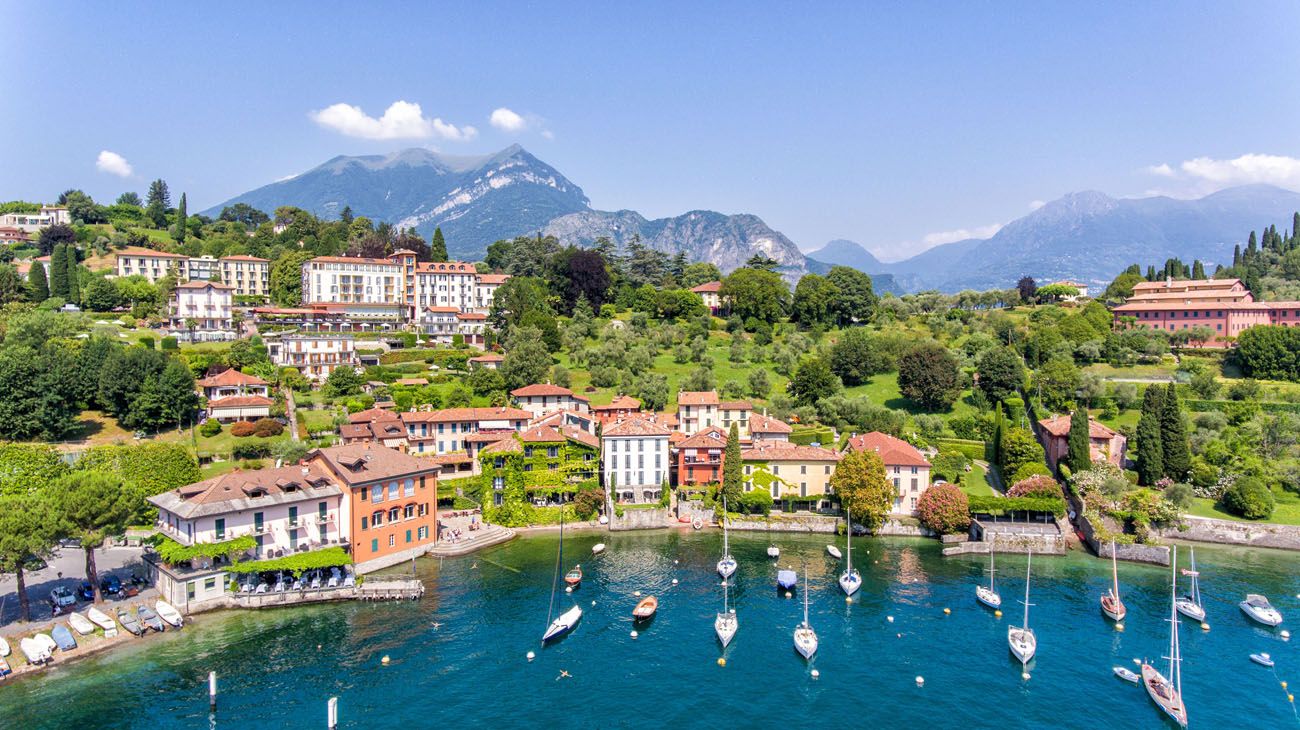 Pescallo (drone photo)
Cruise Lake Como
One of our favorite experiences of the day was cruising past the villas that line the lakeside. We booked a 1-hour lake tour through Lido de Bellagio. It cost us €140, but it was a private tour and we could customize where we went.
You can also book a private taxi to take you around the lake, but from my research, a one-hour tour started at €200.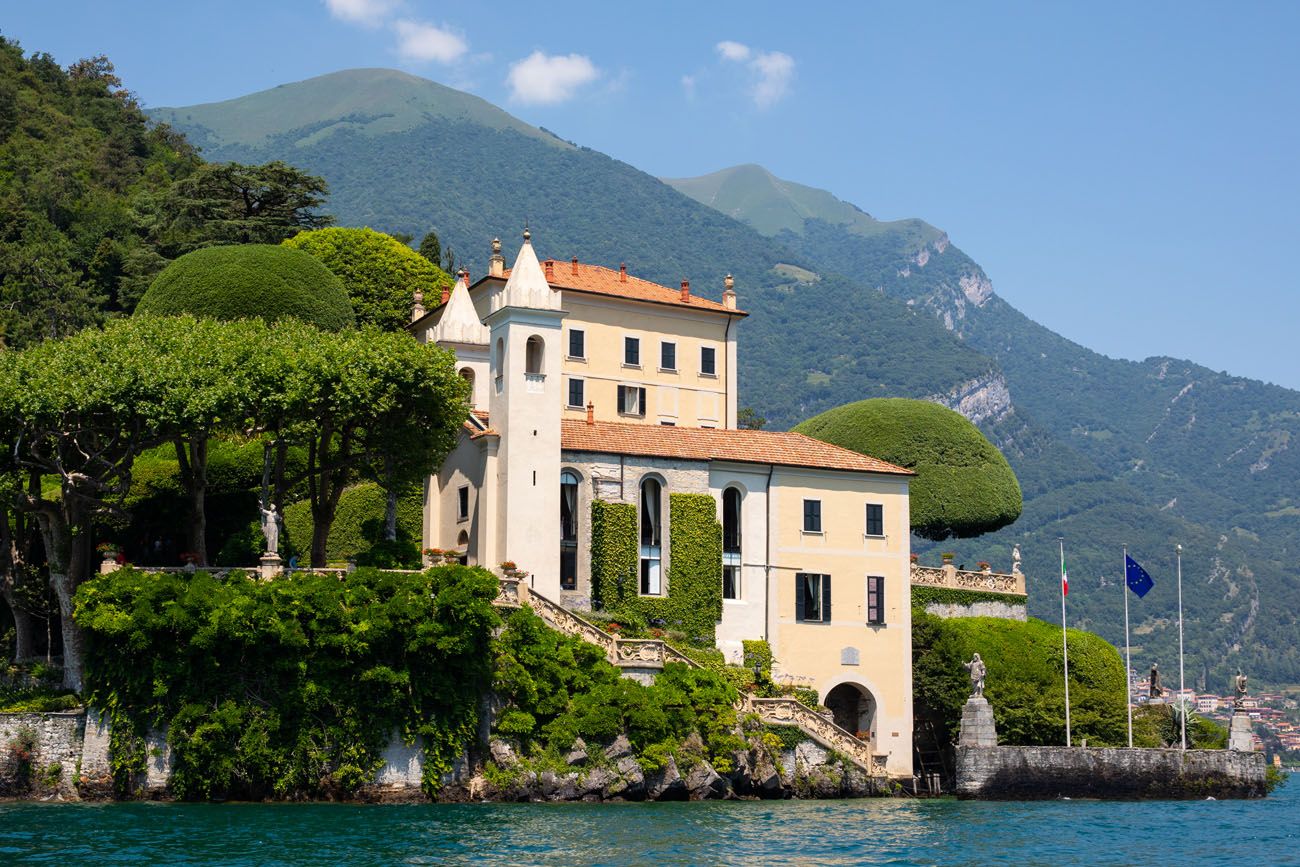 Villa del Balbianello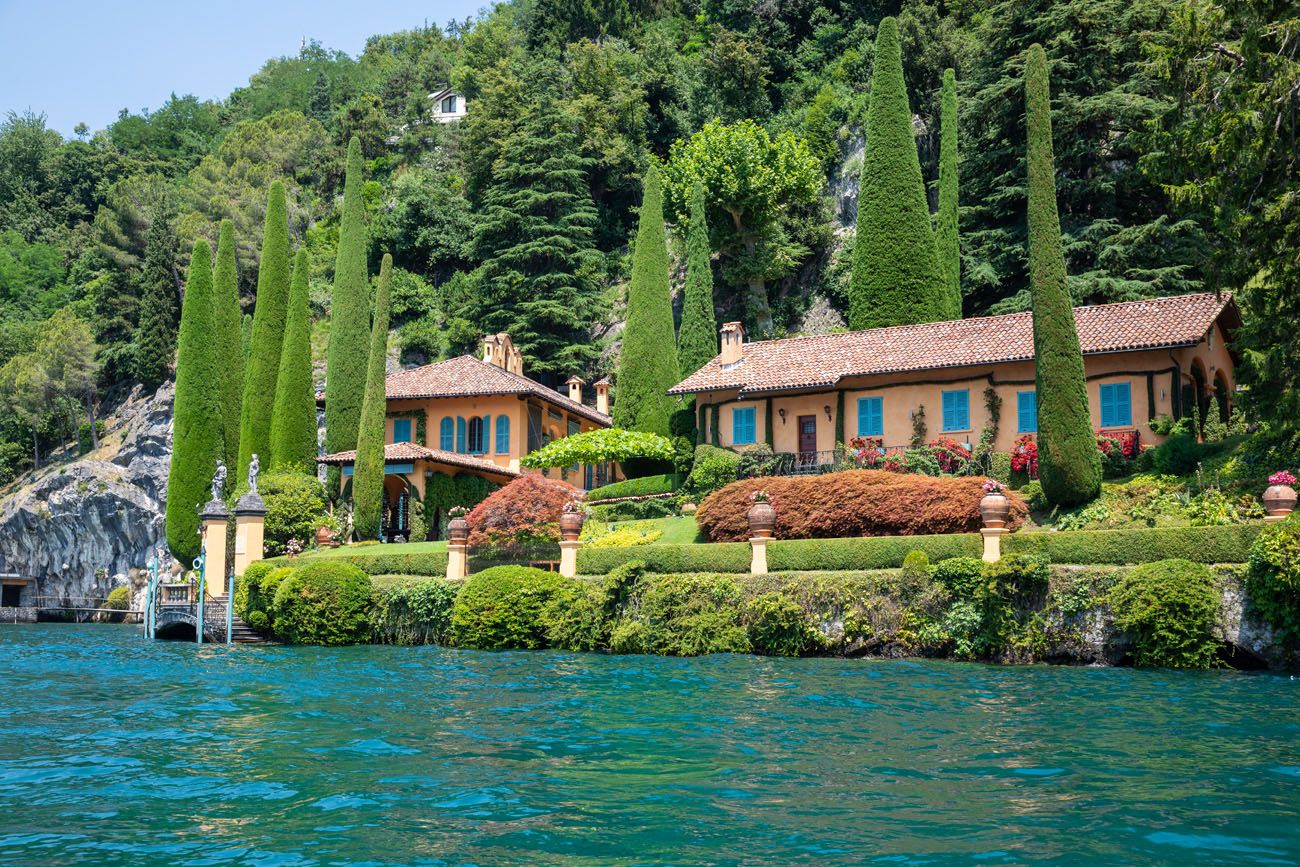 Villa la Cassinella
Varenna
From Bellagio, take the ferry to Varenna. Spend the afternoon exploring Varenna.
Varenna is small town, even smaller than Bellagio, so you can walk through it in an hour, if you move fast.
The harbor is very pretty and is lined with outdoor cafes and gelato shops. There are several small but crowded beaches located along Varenna's waterfront. Walk uphill to Piazza San Giorgio to see Chiesa di San Giorgio, and as you walk back towards the ferry station, you will have very nice views down the narrow hilly streets to the harbor.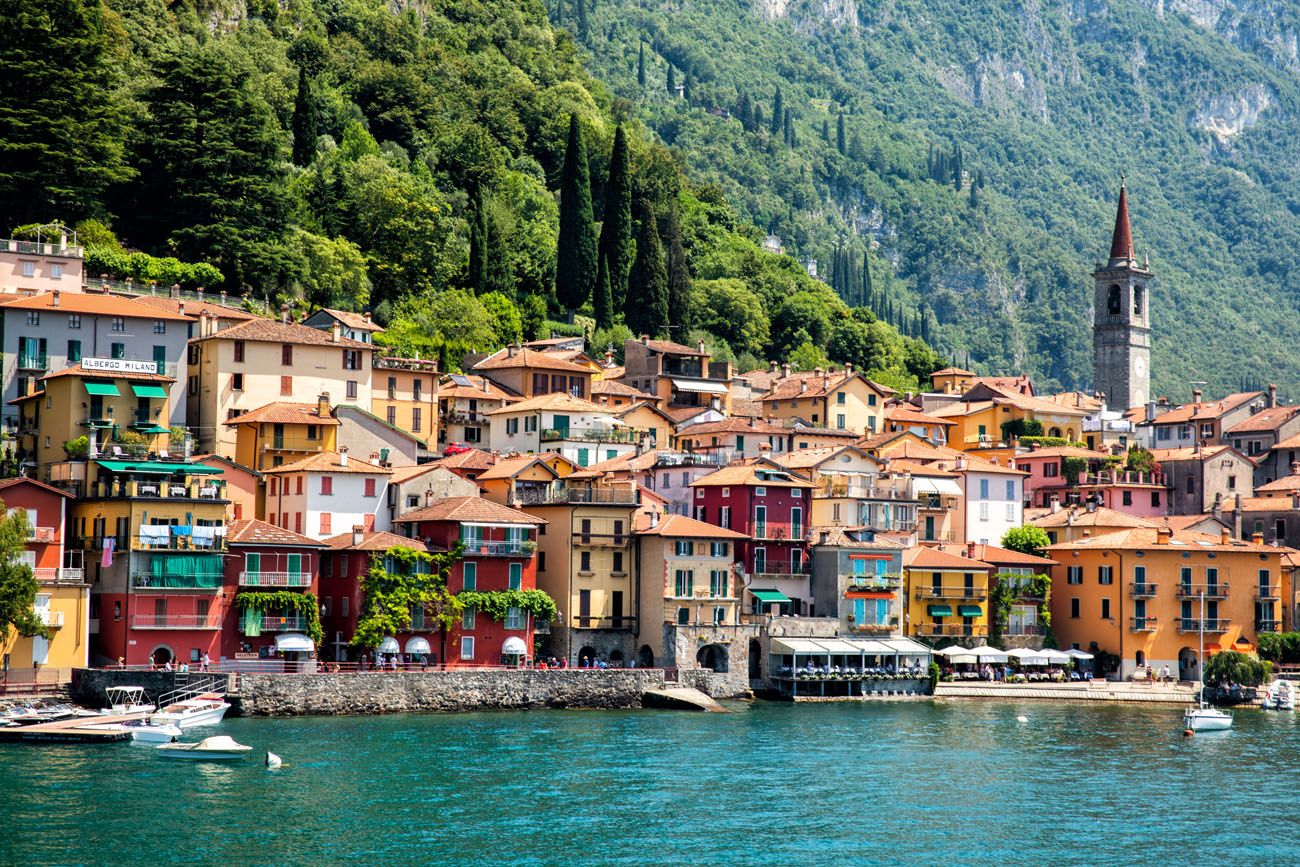 Varenna | How to day trip to Lake Como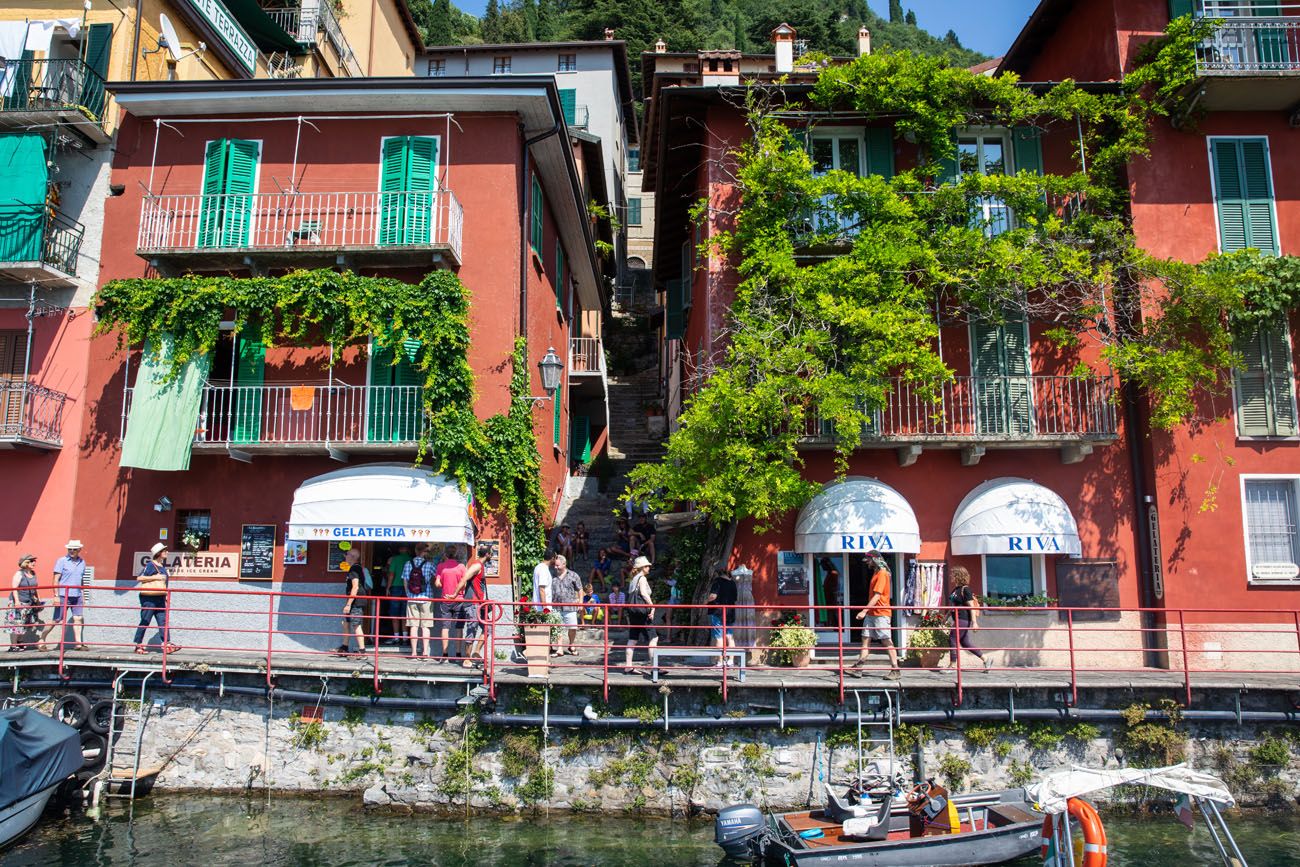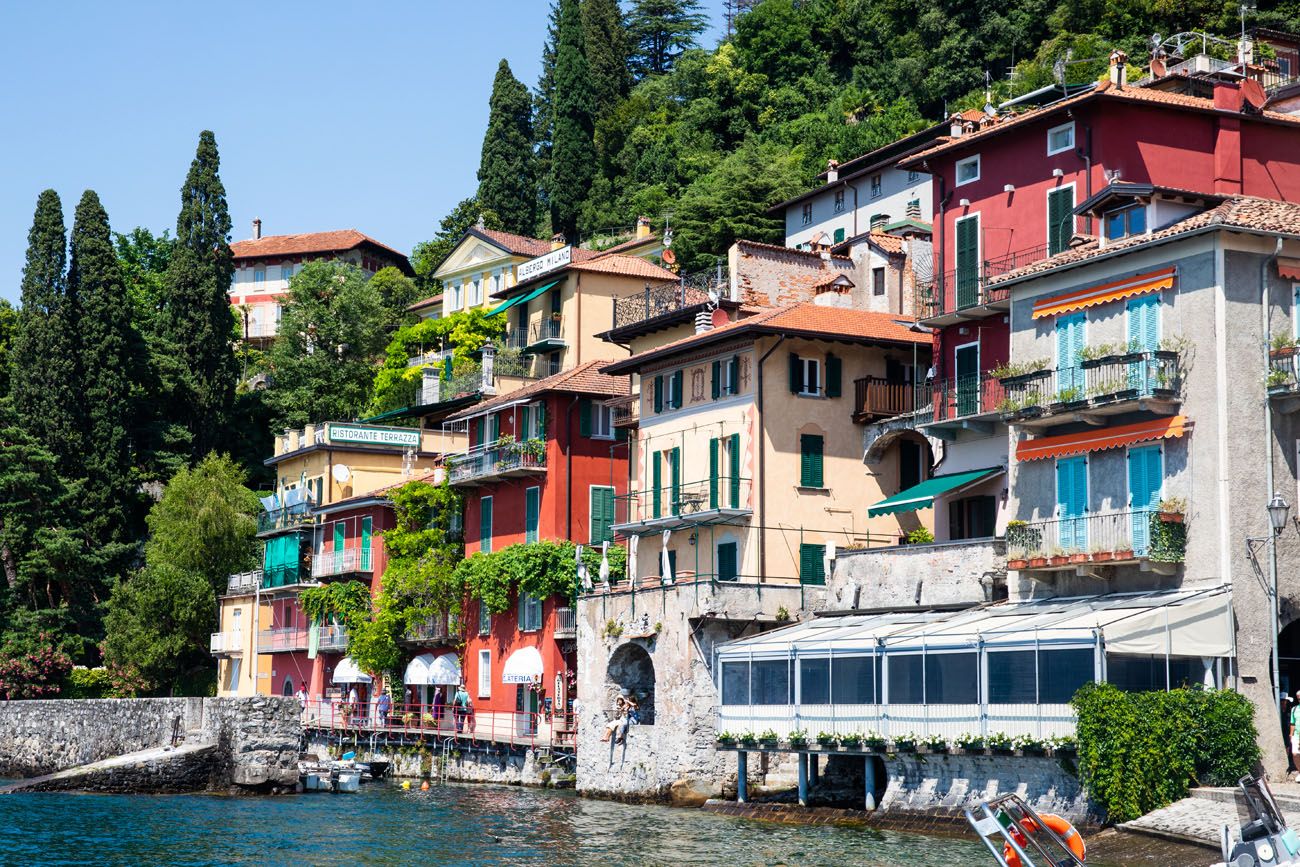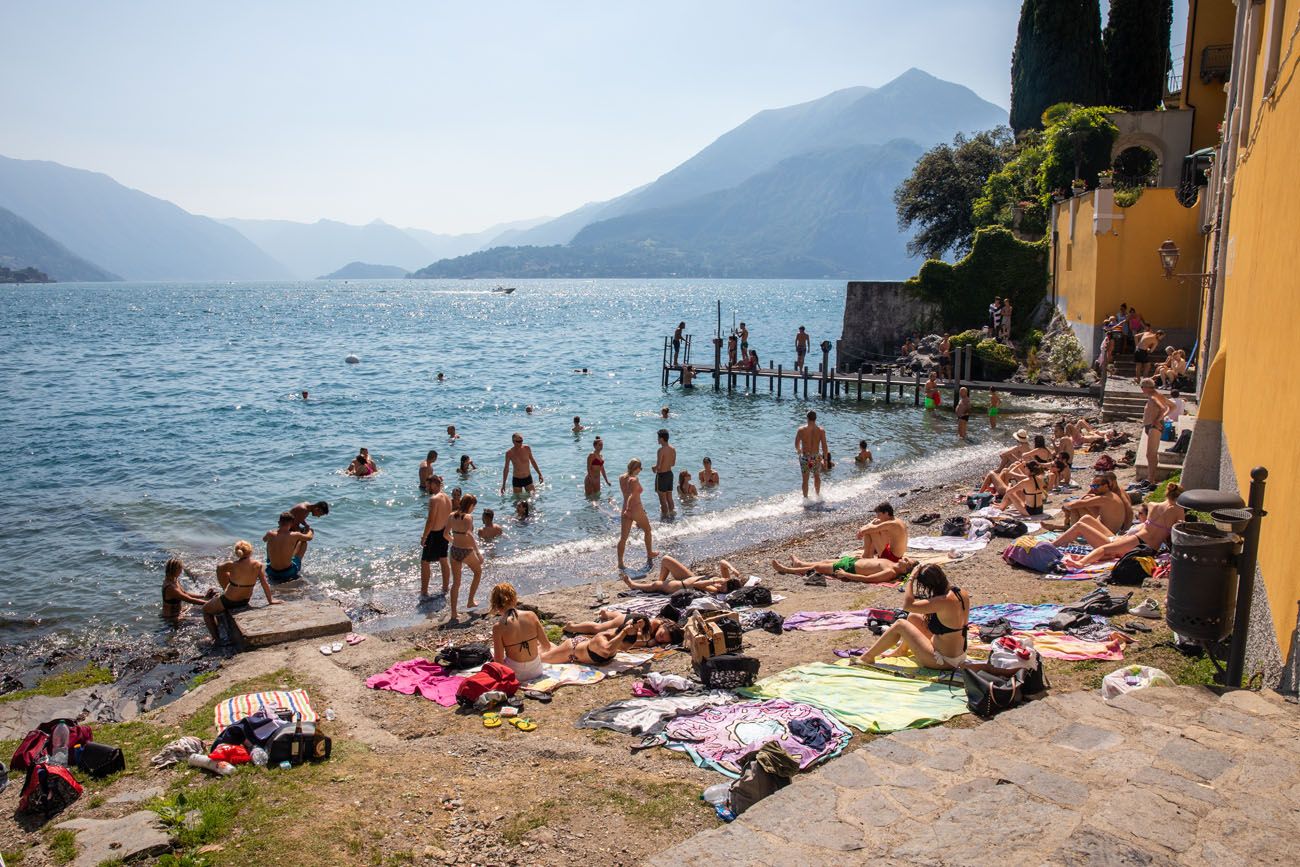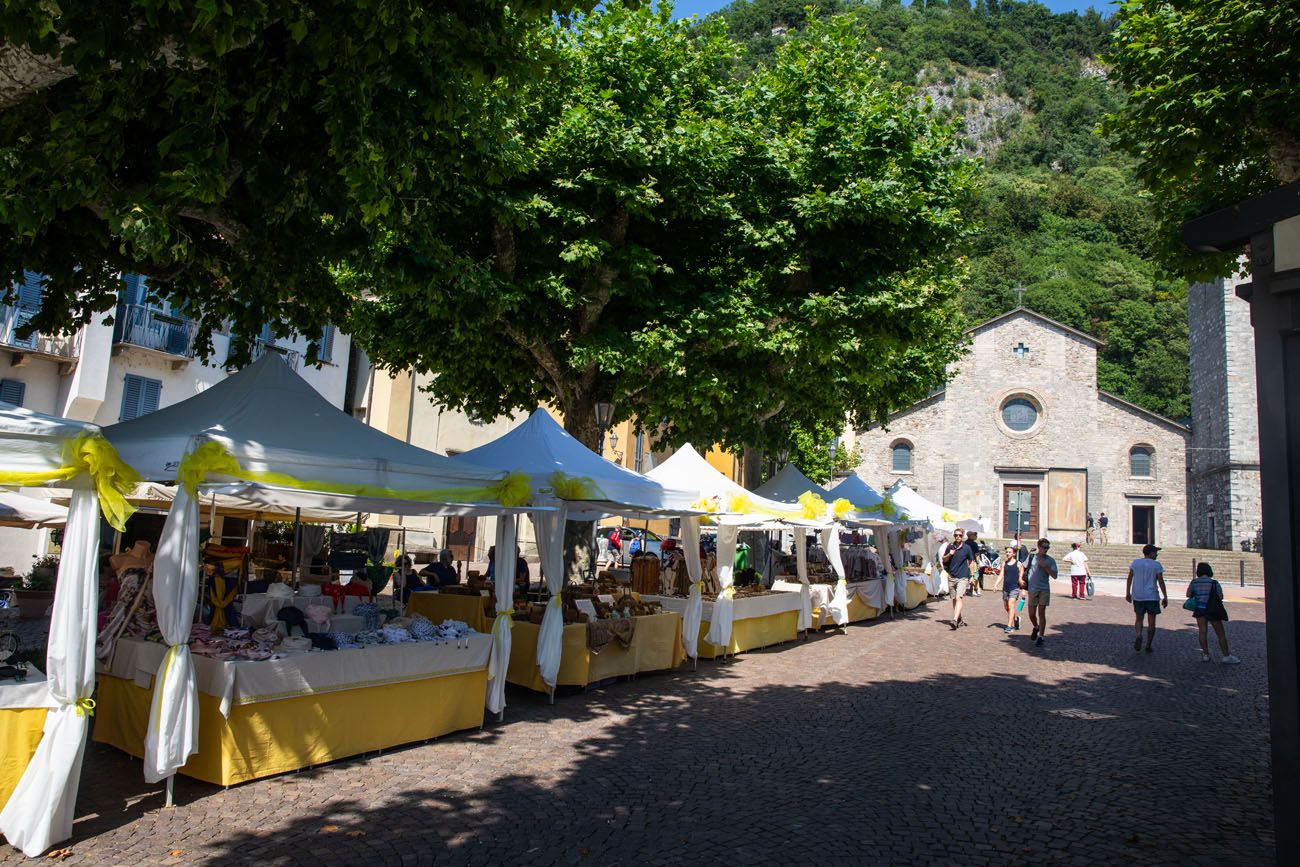 Sitting atop a prominence high over Varenna is Castello de Vezio, an ancient, ruined castle. To get here, it's a long, uphill walk. There is a small entrance fee and the castle is open from 10 am to 6 pm. We passed on this but I imagine that the views from the castle are stunning.
Our visit to Bellagio, Varenna, and the lake cruise took one full day. If you want to add on Como, you will either have to move very fast through these towns or consider taking out either the boat tour or Varenna.
When to Visit Lake Como
The peak tourist season starts in June and ends in early September. Expect large crowds, full ferries, and busy restaurants. The weather is warm and generally sunny, so it is a very nice time to visit Lake Como. You just need to be prepared to share the experience with many other travelers.
Spring and fall are the shoulder seasons. Temperatures will be cooler and rain is more likely to make an appearance, but crowds will be a lot lower.
From late fall to early spring, Lake Como is chilly and ferries run less frequently, which can make getting around more difficult.
Guided Tours of Lake Como
If you prefer to day trip to Lake Como on a guided tour, here are several highly rated options to consider.
---
If you have any questions about planning a day trip to Lake Como, comment below!
More Information about Italy & Switzerland
BELLAGIO: Plan your perfect visit with our article Best Things to Do in Bellagio.
LAKE GARDA: Get started with our article Best Things to Do in Lake Garda. Learn how to plan your time with our Lake Garda Itinerary. We also have information about things to do in Sirmione and Riva del Garda.
ITALY ITINERARIES: If you are just beginning to plan your Italy itinerary, take a look at our 10 Days in Italy Itinerary for five different ways to spend 10 days in Italy. We also have a detailed 10 day itinerary that includes Lake Como, Milan, Verona, the Dolomites, and Venice. For those with more time, check out our 14 day Italy itinerary, which covers the highlights of Italy.
CINQUE TERRE: One of the best experiences in the Cinque Terre is to hike between all five towns. If you are traveling on a budget, get our money saving tips for the Cinque Terre.
PISA: Learn how to visit the Leaning Tower of Pisa while traveling from Florence to the Cinque Terre and how to combine Lucca and Pisa in one day trip from Florence.
LUGANO, SWITZERLAND: For more information about Lugano, read our article about the Best Things to Do in Lugano. We also have a guide to the best day trips from Lugano.
TRAVEL PHOTOGRAPHY: For more information about the camera gear we carry, check out our Travel Photography Gear Guide.
We have TONS more information about Italy in our Italy Travel Guide, including Rome, Florence, Venice, Tuscany, the Dolomites, the Amalfi Coast, Puglia, and the Cinque Terre.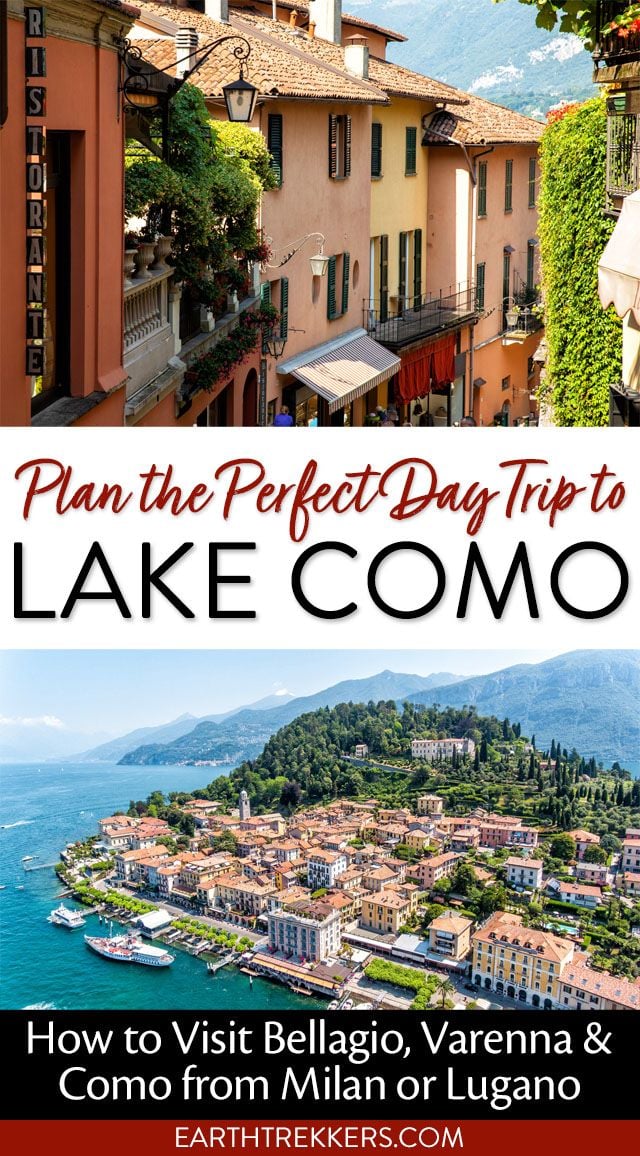 Note: This post contains affiliate links. When you make a purchase using one of these affiliate links, we get paid a small commission at no extra cost to you.
All rights reserved © Earth Trekkers. Republishing this article and/or any of its contents (text, photography, etc.), in whole or in part, is strictly prohibited.