Are you planning a trip to Italy? If so, be prepared to fall in love with an extraordinary country. The food, the wine, the history, the art and architecture, the quaint, hillside towns in Tuscany, and the underrated Dolomites…there is something here for everyone.
The list of places to visit in Italy is long. So long, in fact, that it would take months to see all of them. Most people have just a week or two to explore this amazing country. Here is a list of some of Italy's best destinations, a good starting point for having the best holiday here.
Best Places to Visit in Italy
Rome
There is so much history, so much art, and so many awesome sites to visit that Rome cannot be missed.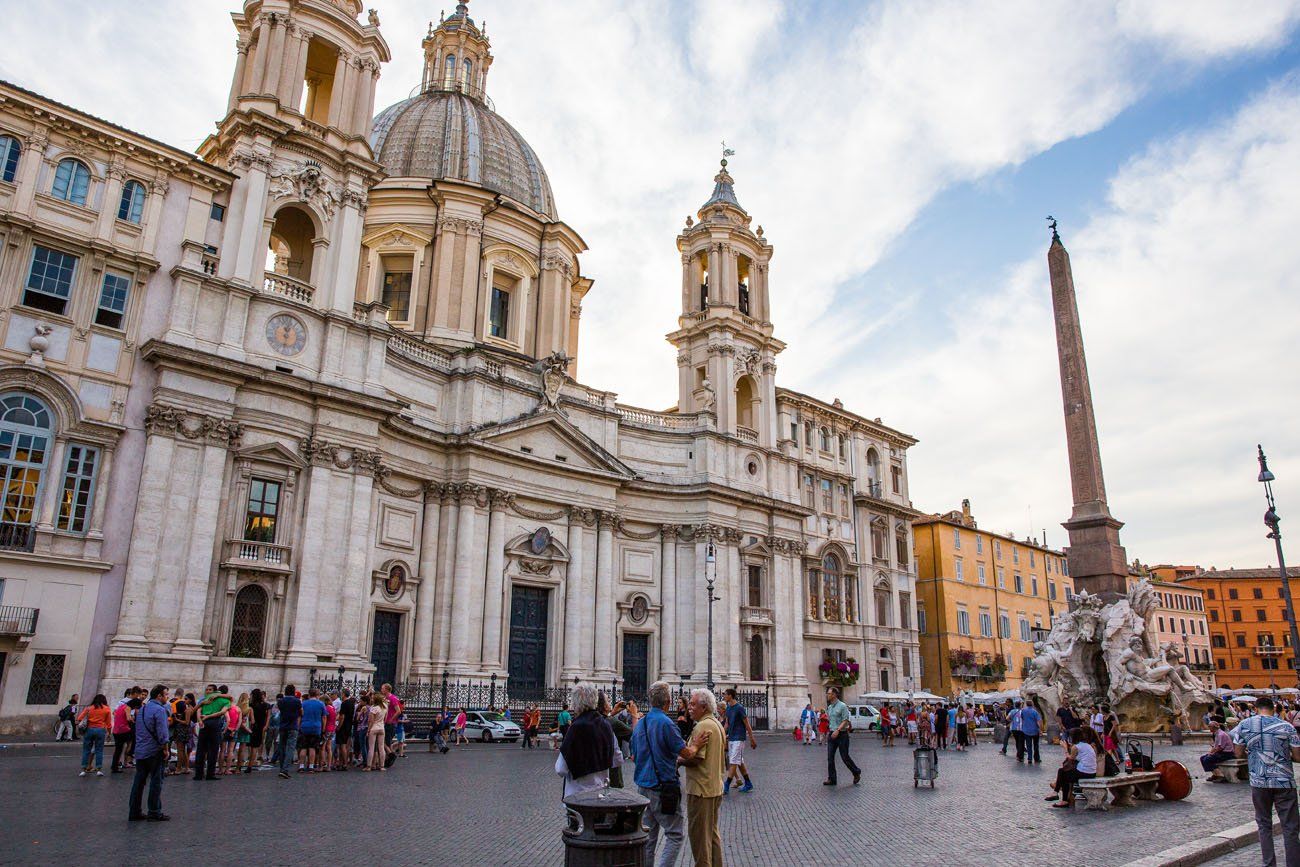 Top Experiences:  The Colosseum, the Pantheon, Trevi Fountain, the Vatican Museum and Sistine Chapel, and the Borghese Museum.
How Long: You can hit the main sites in a rushed, one day tour of the city. Three to five days is ideal to see most of what Rome has to offer, as wells as exploring its nooks and crannies.
See more of Rome: 2 Days in Rome: The Perfect Itinerary
Florence
Florence is the art capital of the world. It is also a gorgeous city best seen by climbing its numerous towers.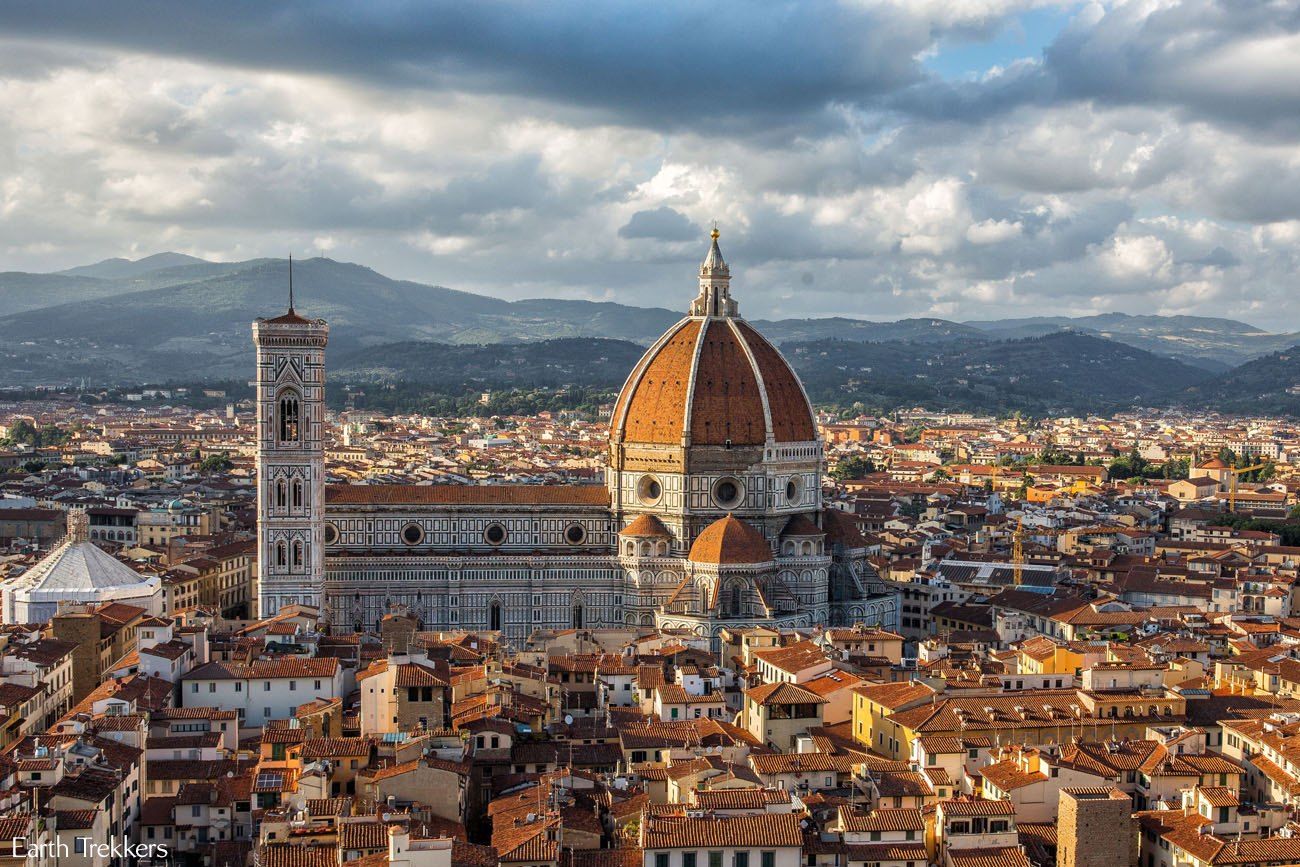 Top Experiences: See Michelangelo's David, climb the Duomo, tour the Uffizi Gallery, stroll across Ponte Vecchio, eat lots of gelato, and watch the sunset over Florence from Piazzale Michelangelo.
How Long: You can race through the best of Florence in one day, however, two to three days allows you to slow down and visit some worthwhile off-the-beaten-path spots.
Tuscany
Oh, Tuscany, how we fell in love with you. With scenic, picturesque hillside towns rising up amidst vineyards and rolling hills, Tuscany is gorgeous and a joy to explore. You could easily spend one week in Tuscany, settling down in a Tuscan villa, with day trips out to the surrounding towns.
The view over San Gimignano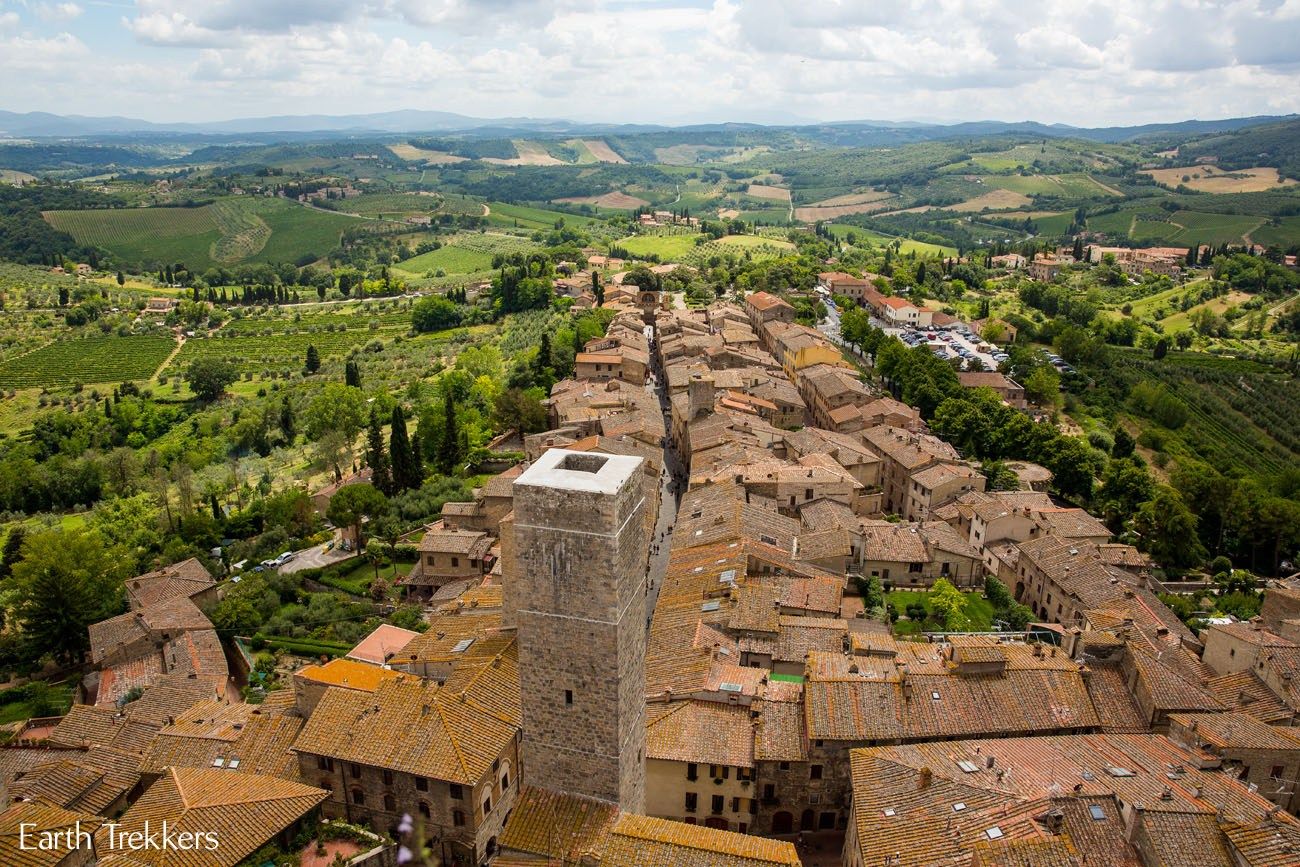 Best Experiences: Tour the hill towns, like San Gimignano, Montalcino, Montepulciano, and Pienza.
How Long: Give yourself at least two to three days, longer if you can.
Read more: Touring the Hill Towns of Tuscany
Siena
Technically, Siena is a hill town in Tuscany. But it is such a great place to visit that it deserves its own mention. Siena is similar to Florence, but quieter and smaller. We actually liked Siena more than Florence. There's just something about this town that we fell in love with. You may fall in love with it too.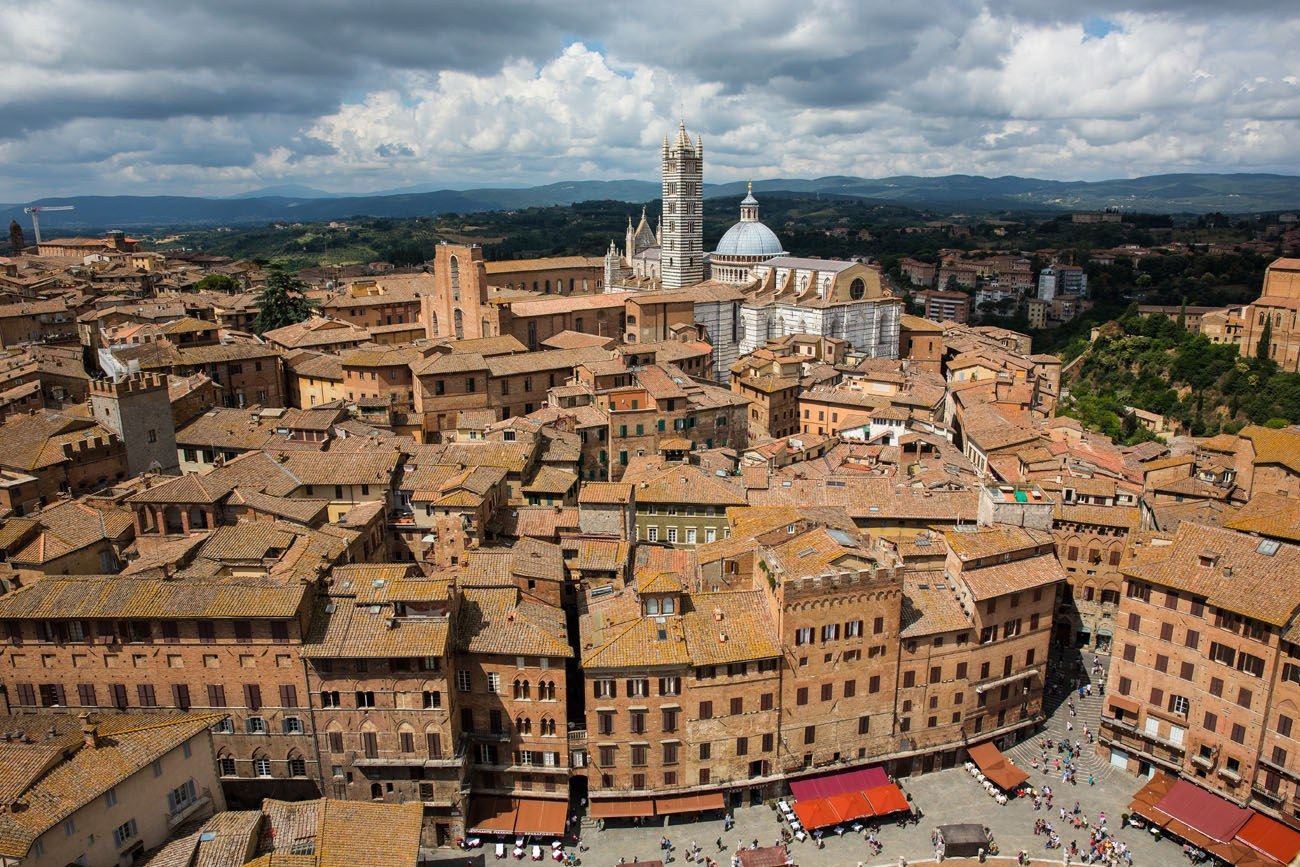 Best Experiences: Wander the cobblestoned streets, overlook Siena from Torre del Mangia, visit the Siena Cathedral, and spend time in Il Campo.
How Long: It's easy to visit Siena as a day trip from Florence or Tuscany. If you have more time, spend at least one night here to really experience  Siena.
Read More:  One Perfect Day in Siena
Milan
Milan is home to the Duomo, world-class museums, trendy shopping areas, and Leonardo da Vinci's "Last Supper." This city is undergoing an architectural Renaissance and it is worth even a few hours on the fastest of itineraries.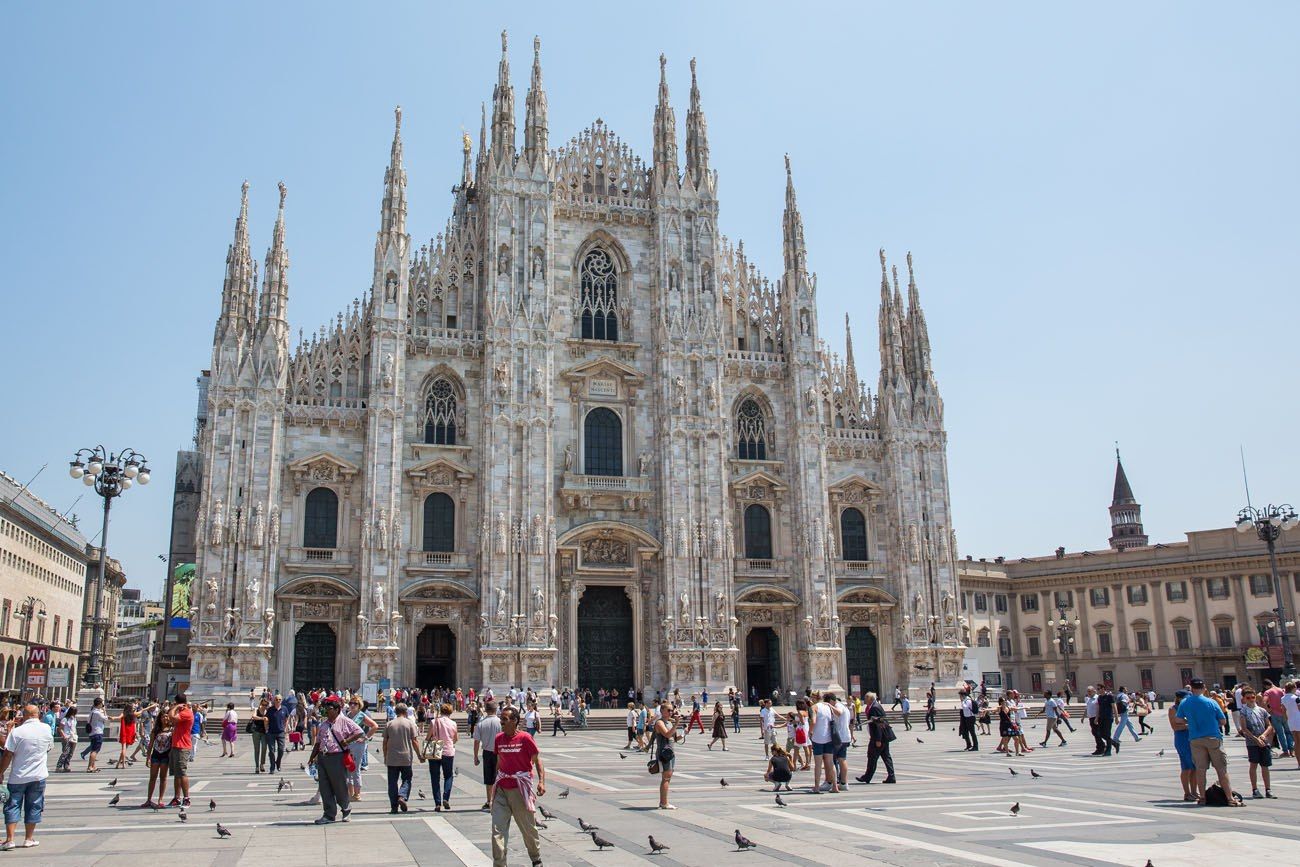 Best Experiences: Walk of the roof of the Duomo, see Da Vinci's "Last Supper," go shopping at Galleria Vittorio Emanuele II.
How Long: One day or more. Milan makes a nice day trip if you are traveling between cities such as Florence, Venice, Lake Como, and the Cinque Terre.
Read more: Milan in One Day
Lake Como
Nestled at the foot of the Alps, Lake Como is one of Italy's most romantic spots. Leave the hustle and bustle of Italy's cities behind on a visit here.
Best Experiences: Explore the town of Varenna, visit classy Bellagio, tour the gardens, and ride Funicolare Como-Brunate for unforgettable views of Lake Como.
How Long: Two to three days at a minimum.
Venice
Venice is one of our favorite spots in Italy. Why? It is small and compact, perfect to be explored with just a few days time. Venice is romantic, historic, and gorgeous. The canals, the gondolas, the architecture, the colorful towns of Murano and Burano…what is not to love?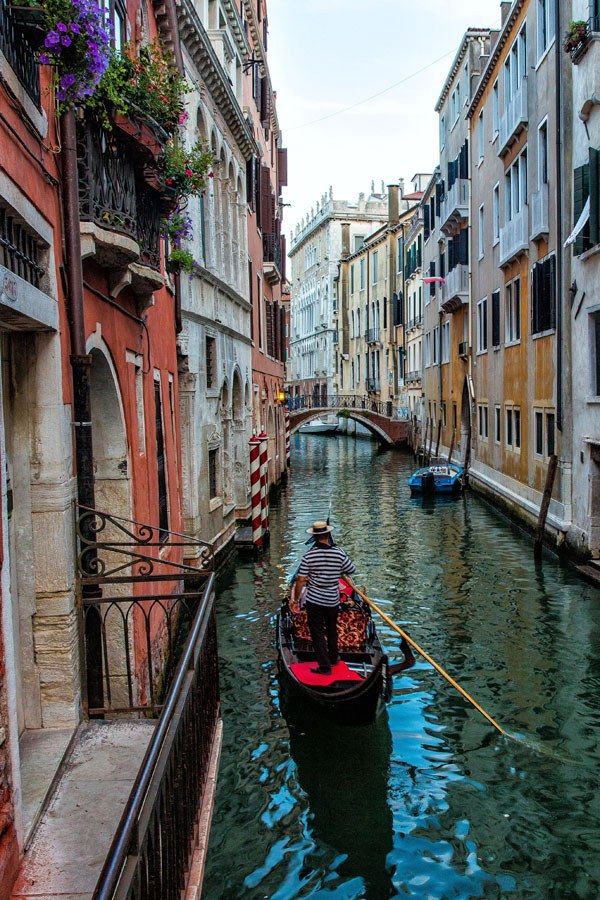 Best Experiences:  Wander along the canals, take a gondola ride through the city, see St. Mark's Square, walk across the Rialto Bridge, and visit the Doges' Palace and Saint Mark's Basilica.
How Long: At least one day to see the best of Venice. Two to three days is ideal.
Read more: 9 Must-Have Experiences in Venice
Cinque Terre
The Cinque Terre is one of Italy's most scenic spots. It is here that five colorful, gorgeous towns precariously sit on the hills that tumble into the Mediterranean Sea. Hike it or hop from town to town by train…this is a gorgeous spot to explore in Italy.
Riomaggiore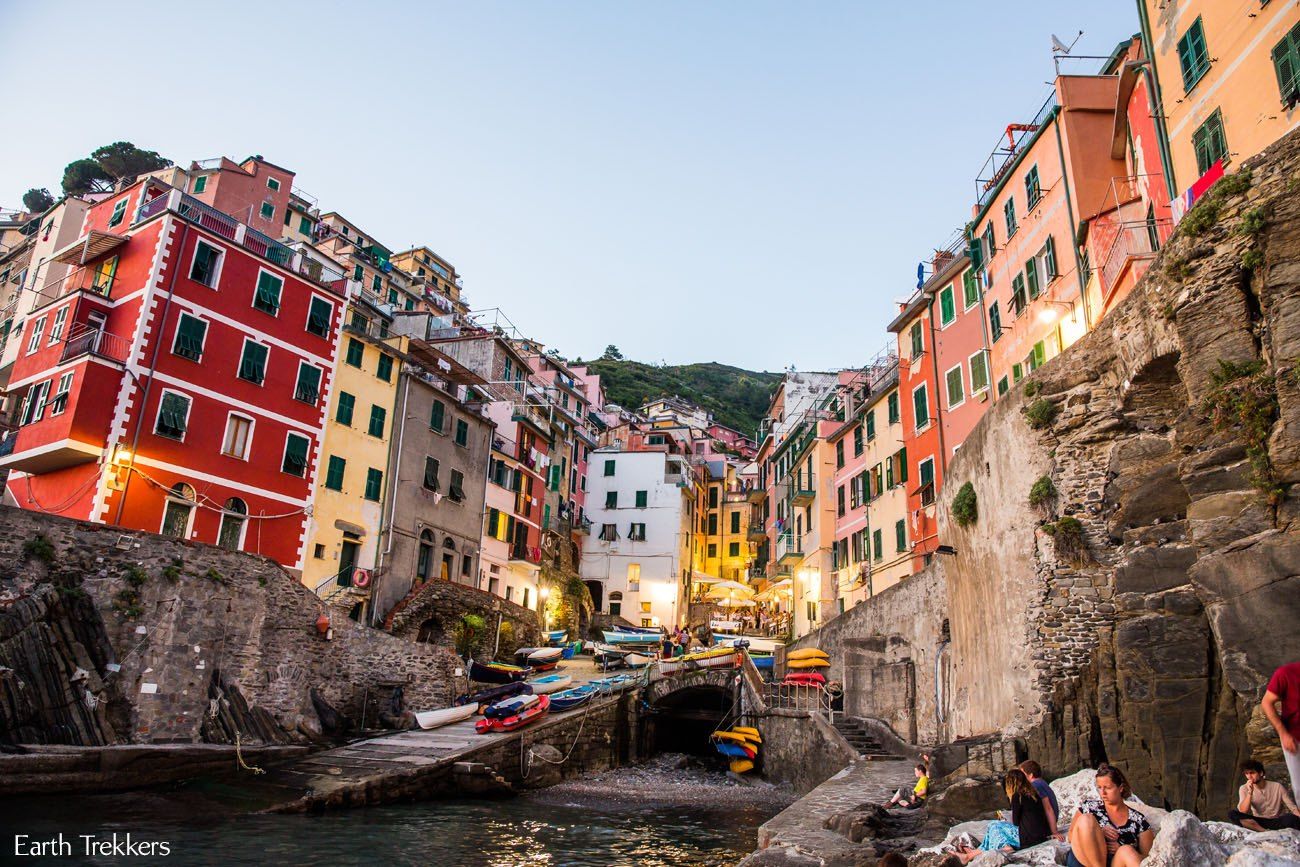 Best Experiences: Exploring the five towns…Riomaggiore, Vernazza, Monterosso al Mare, Manarola, and Corniglia.
How long: In one day you can hike or take the train, connecting all five towns. With more time, pick one town and make this your home base. As the sun begins to set, many tourists leave, making the towns quieter and more interesting to explore.
Read more: The Cinque Terre for Budget Travelers or Hiking the Cinque Terre
Verona
Verona is the famed city where Romeo and Juliette takes place. It is also an overlooked destination on many itineraries. Verona is a gorgeous spot and well worth a visit.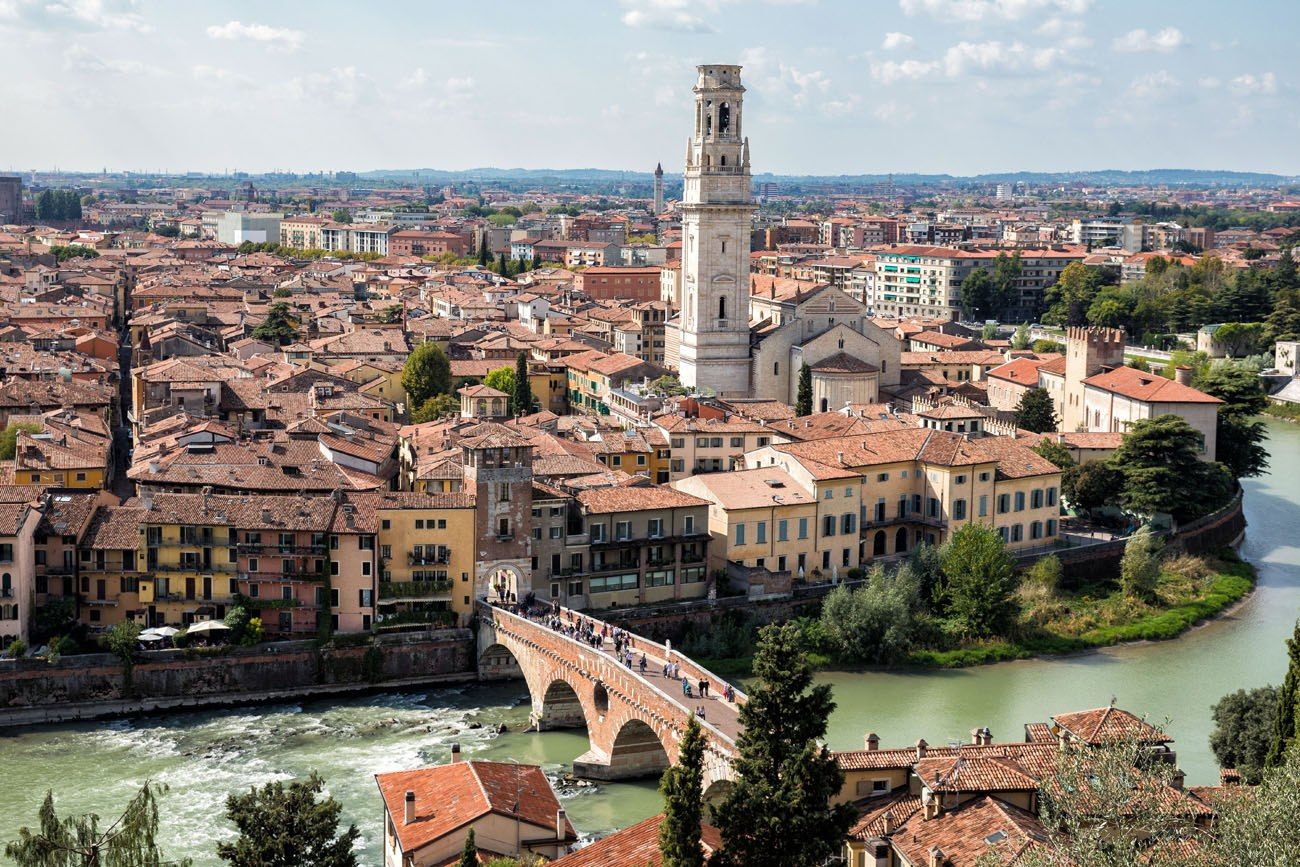 Best Experiences: Walk across Ponte Scaligero, visit Piazza delle Erbe, visit the Basilica di San Zeno Maggiore, overlook Verona from Piazzale Castel San Pietro, and stroll through the town in the evening (the passieggiata).
How Long: One day to see the best of Verona and stay overnight if you can.
Read more: Falling in Love with Verona
Pisa
The Leaning Tower of Pisa is world famous. But is it really worth the visit? We say yes, but only if you already have plans to be in the area. Pisa is worth a quick stop if you are traveling from Florence to the Cinque Terre. Take two hours to pose for photos (along with tons of other travelers) and maybe even climb the tower.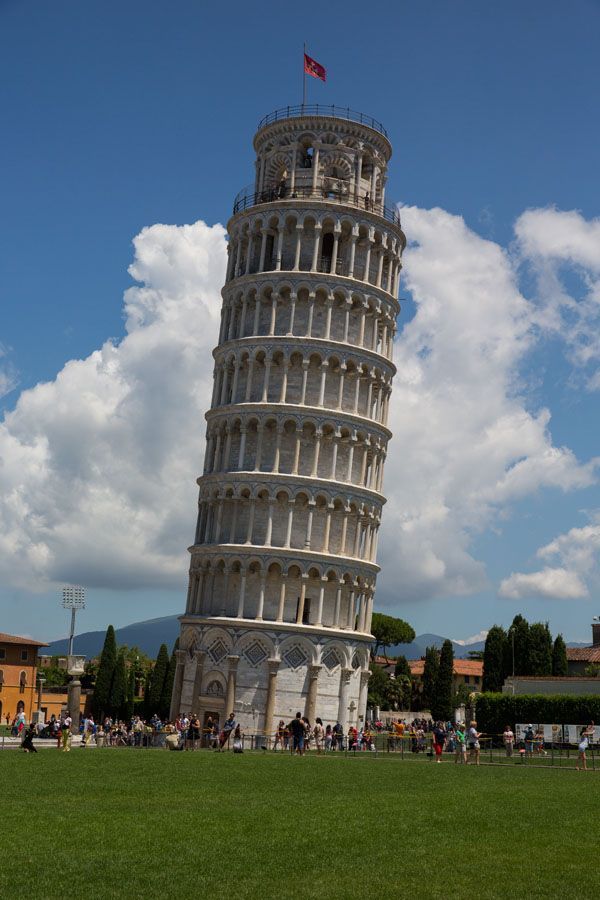 Best Experiences: Climb the tower if heights and vertigo is not an issue for you.
How Long: You can visit Pisa in two hours if you are traveling between cities like Florence and the Cinque Terre.
Read how to do it here: Day Trip to the Leaning Tower of Pisa
The Dolomites
The Dolomites are often an overlooked spot for travelers to Italy. But what if I told you that the Dolomites are unbelievably gorgeous and you could have this view without hiking? Would you want to go?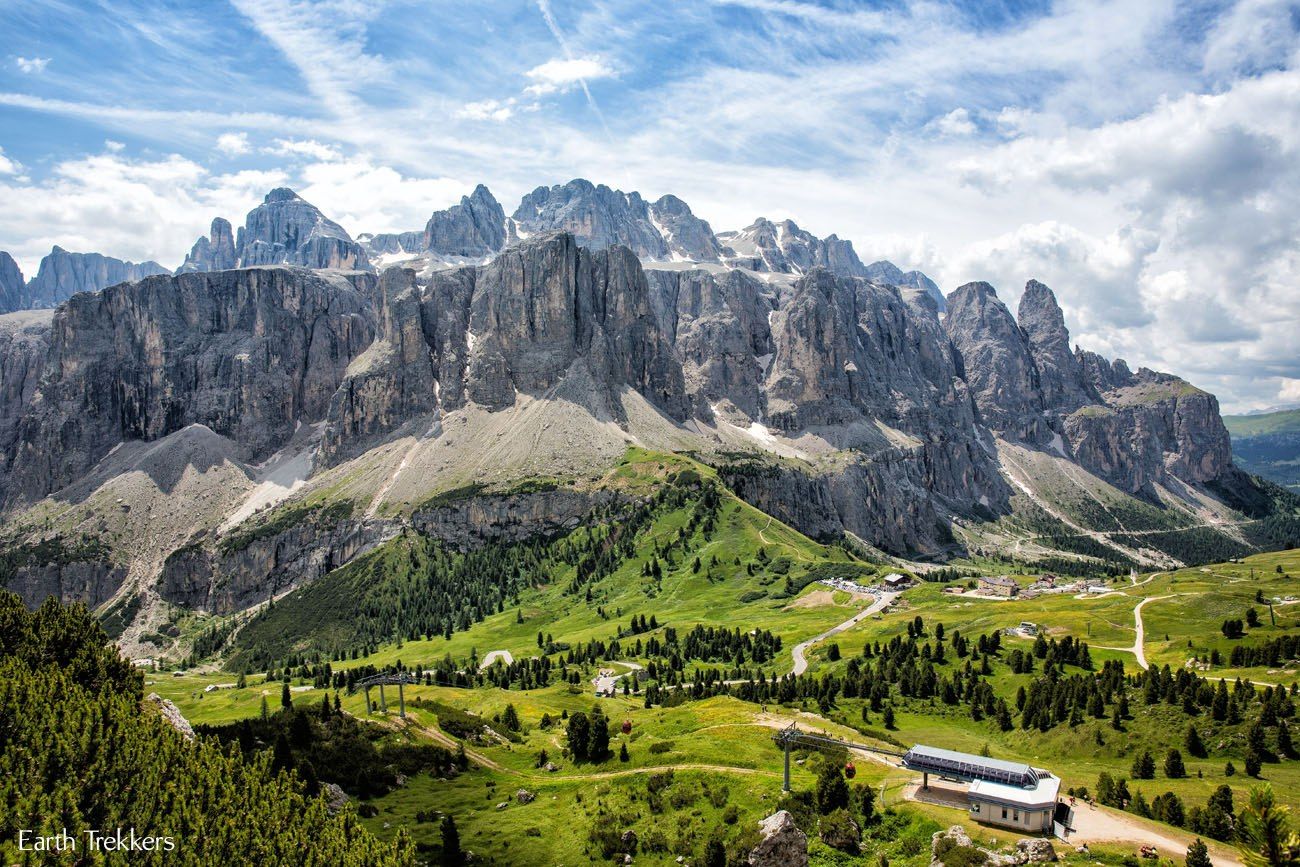 This photo was taken from a spot that was just a short walk from a cable car at the start of the Puez-Odle Altopiano hike. You do not need to be a hiker to appreciate the Dolomites. But if you are a hiker, the Dolomites are world-class. Expect to see some jaw-dropping scenery here.
Best Experiences: There are hikes in the Dolomites for all ages and ability levels. In the summer, cable cars whisk riders to viewpoints like these.
How Long: Two to three days for scenic drives, rides up in the cable cars, and enough time for some hiking. If you enjoy mountain scenery and want to experience Italy with a dash of Austria, you could easily spend a week here. We spent four days in the Dolomites and cannot wait to go back. This is our favorite spot in Italy.
Read more: Hiking the Puez-Odle Altopiano or Hiking the Tre Cime di Lavaredo Loop
Pompeii
At the foot of Mt. Vesuvius sits the ruins of the ancient city of Pompeii. This is your chance to walk through a preserved, ancient city and get one of Italy's best history lessons.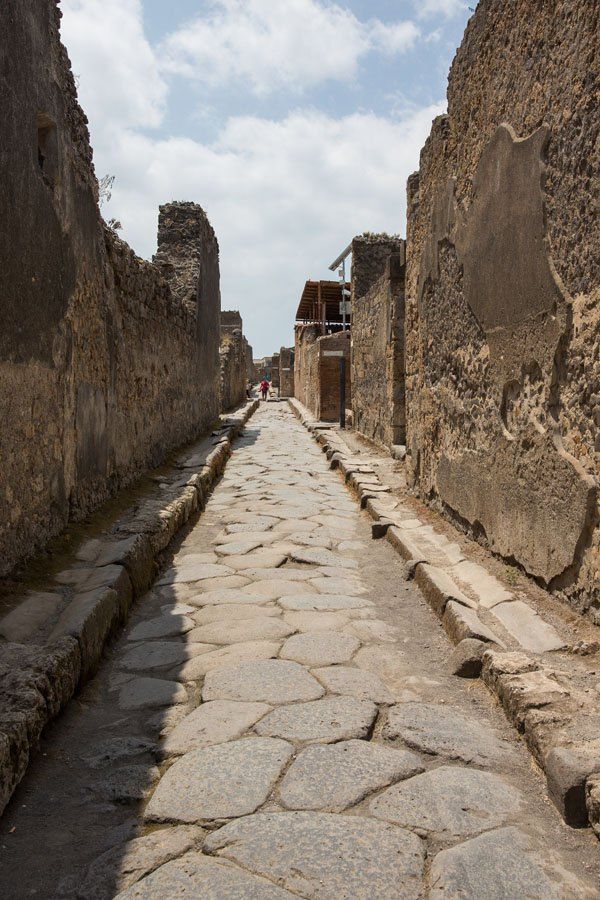 How Long: A visit here takes most visitors about half of a day.
Read More:  How to Visit Pompeii when Traveling between Rome and Sorrento
The Amalfi Coast
The drive along the Amalfi Coast is said to be one of the most scenic drives in the world. Yes, it's another pretty spot in Italy, but beware, if you are here in summer, these roads get clogged with drivers and tourists. The Amalfi Coast is worth a visit, but if you have to make a choice, the Cinque Terre is a better option (in our opinion).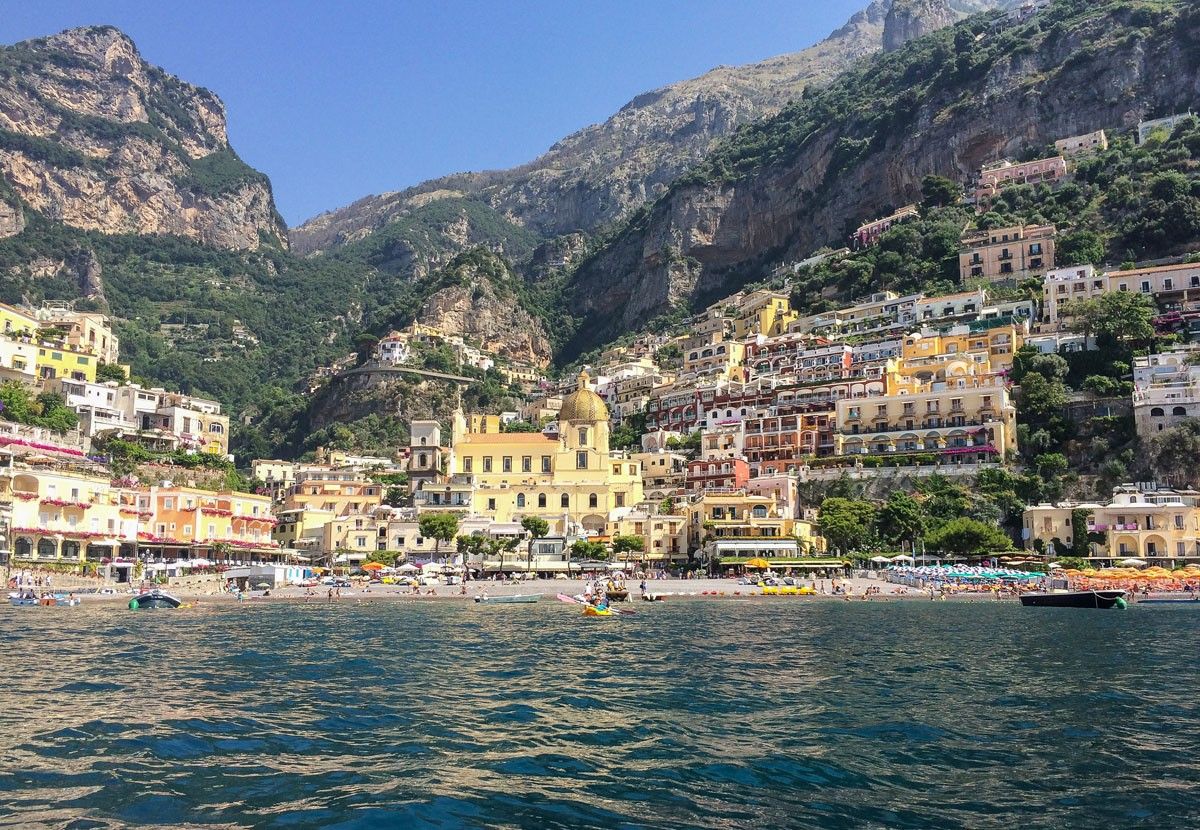 Best Experiences: Visit the towns on the Amalfi Coast such as Positano, Amalfi, and Salerno. You can get around using public transportation (the SITA buses) but in our experience, we were left stranded on multiple occasions, making bus travel in Italy a nightmare. After our experience, we would recommend paying the extra money and hiring a driver.
How Long: You can drive the entire Amalfi Coast in one day. However, if you enjoy coastal towns, several nights in Positano would be a great experience.
Sorrento
Sorrento is a great home base for exploring the island of Capri, the Amalfi Coast, and the historic ruins of Pompeii.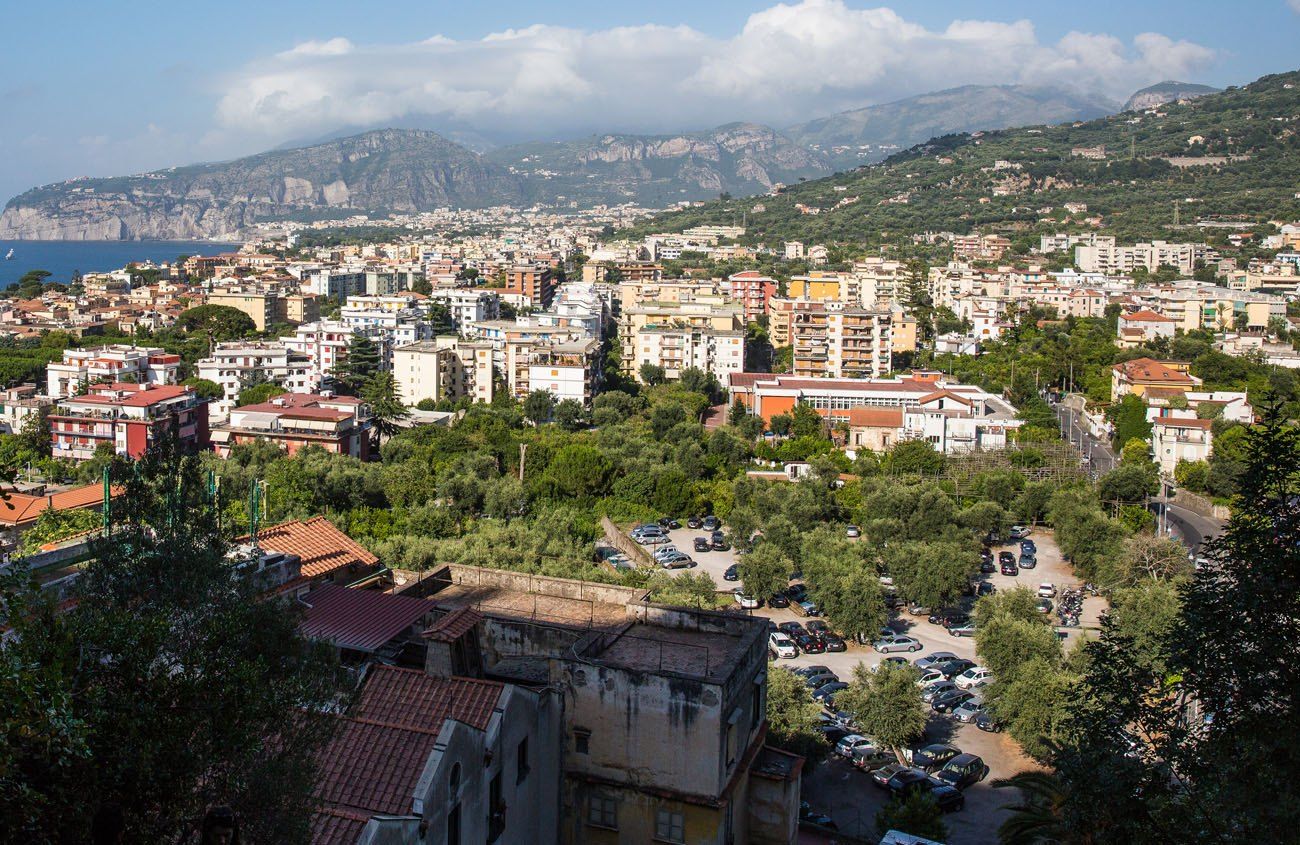 Best Experiences: Stroll along the Corso Italia, explore the lagoon at Bagni della Regina Giovanna, taste Limoncello, and see Marina Grande.
How Long: With three days you can take day trips to Pompeii, the Amalfi Coast, and Capri.
Read more: Three Days in Sorrento
The Island of Capri
Capri is a small, mountainous island that sits off of the coast of Italy. To get here, hire a boat in Sorrento. You can visit Capri as a day trip or linger several days (or longer if your heart desires).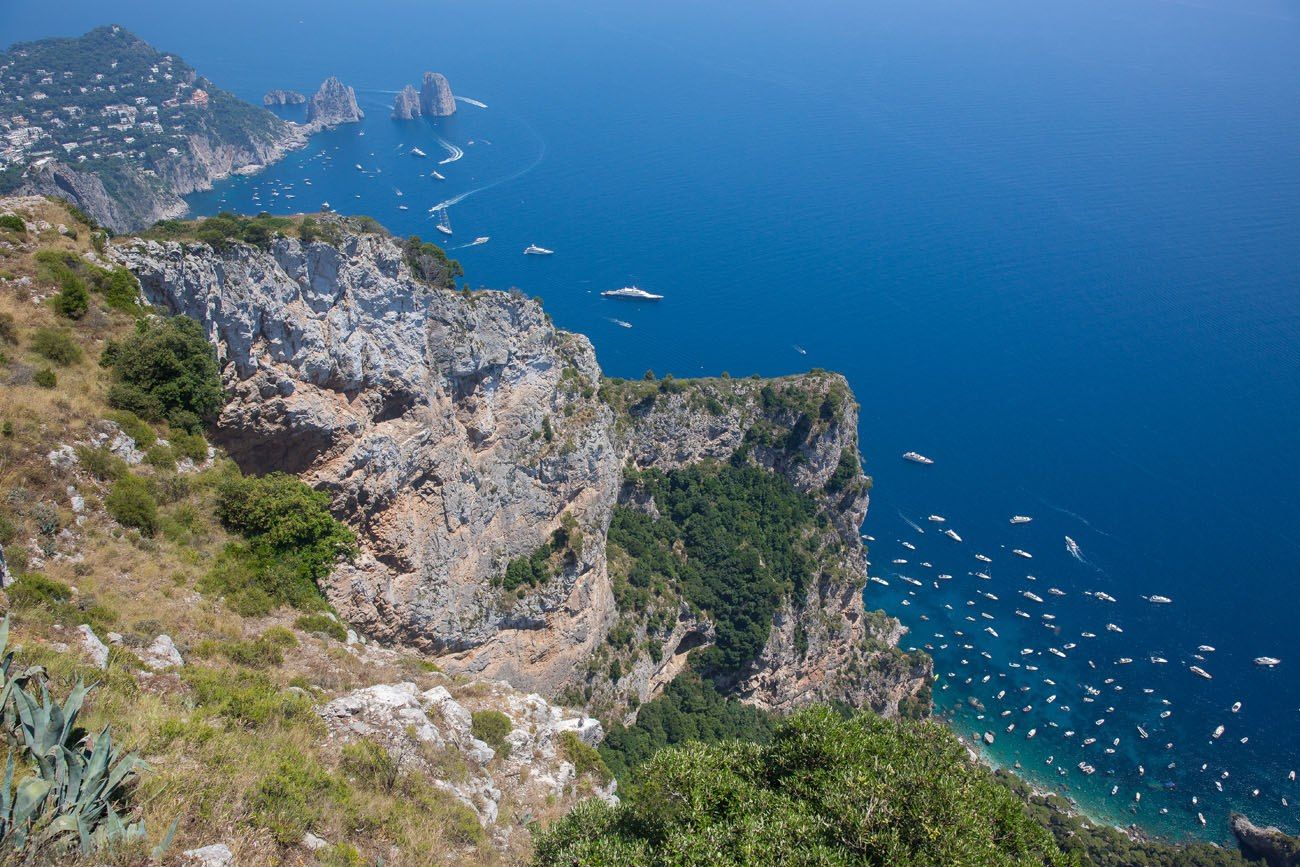 Best Experiences: Take a boat ride around the circumference of the entire island, visit the Blue Grotto, or take the chairlift up to Mount Solaro for views like this photo.
How Long: A visit to Capri can easily be done as a day trip from Sorrento. Stay overnight or longer to really get to know the island.
Read more: Is the Blue Grotto Really Worth It?
---
Planning a trip to Italy? Read all of our articles in our Italy Travel Guide.
You May Also Like:

Note: This post contains affiliate links. When you make a purchase using one of these affiliate links, we get paid a small commission at no extra cost to you.