The south of France…the land of beautiful coastal cities, glitzy beaches, vineyards, lavender, and one of the world's best cuisines. This is where the rich and famous come to relax and party. It is a land of luxury, with yachts dotting the shorelines, fancy hotels in every city, and epic parties you read about in magazines. If you get your timing right, you may be able to see the Monaco Grand Prix, Tour de France, or Cannes Film Festival. Read about how to see and do it all in our French Riviera and Provence itinerary.
This French Riviera and Provence Itinerary is good for:
Exploring coastal towns
Foodies
Beach lovers
Scenic drives
French Riviera Itinerary Day 1
Arrive in Nice, explore Nice
Depending on where you are traveling from, most flights arrive into Nice in the late morning or early afternoon. Check into your hotel, take a quick nap if necessary, and then spend the late afternoon and early evening exploring Nice.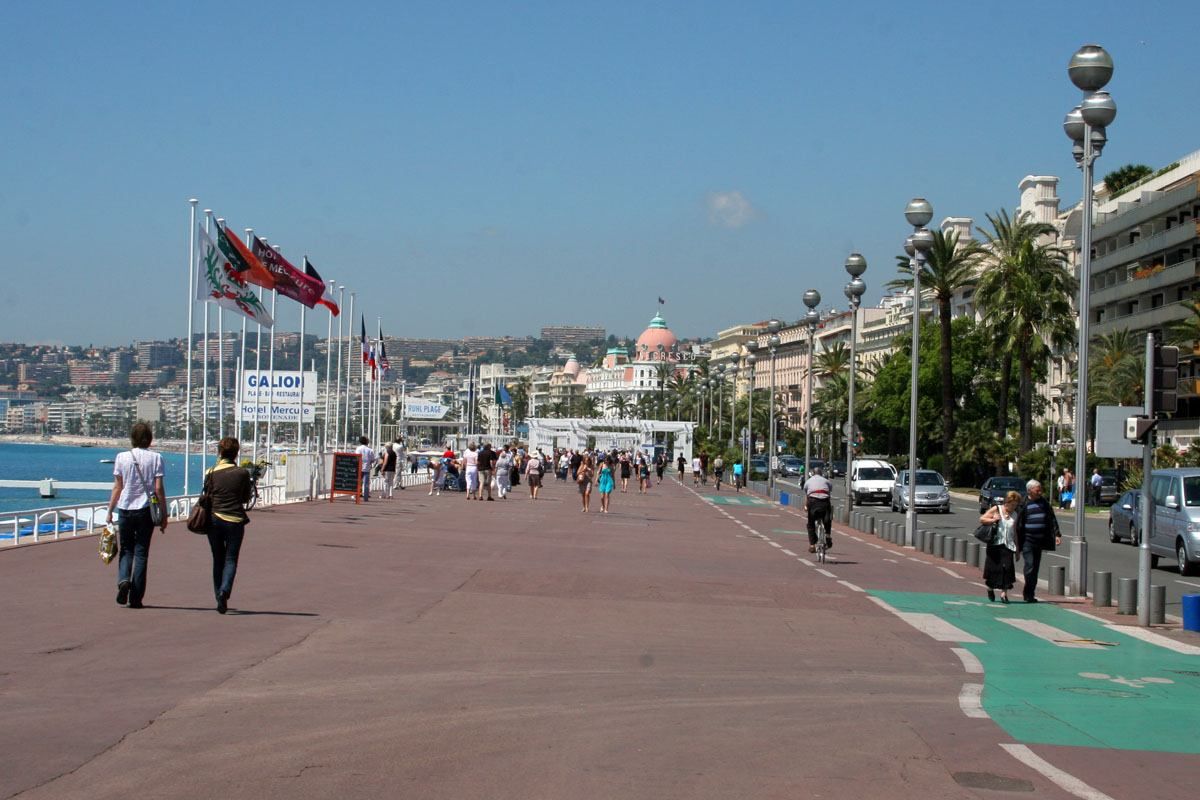 A good thing to do on your first day is to stroll along the Promenade des Anglais, a paved walkway along the coastline of Nice. If you have the energy, climb Castle Hill for a bird's eye view over Nice. For dinner, go to Old Nice (Vieux Nice), a scenic part of town with narrow streets, colorful buildings, and lots of cafes to choose from.
End your day with gelato from Fenocchio Glacier in Old Nice. Delicious!!
Tours of Nice
If you like the idea of taking a walking tour of Nice, here are several ideas. Take a gourmet tour, a historical walking tour, or see Nice through the eyes of a local.
French Riviera Itinerary Day 2
Villefranche-sur-Mer and Saint-Jean-Cap-Ferrat
There are many wonderful towns in the French Riviera and it's time to start exploring them.
Villefranche-sur-Mer sits on the coast just east of Nice. The easiest way to get here is by uber or taxi. Spend the first part of the day exploring the quiet, colorful streets. Enjoy the views out to Cap Ferrat, your destination for later today. There are several great restaurants that sit along the water's edge, a great place for lunch.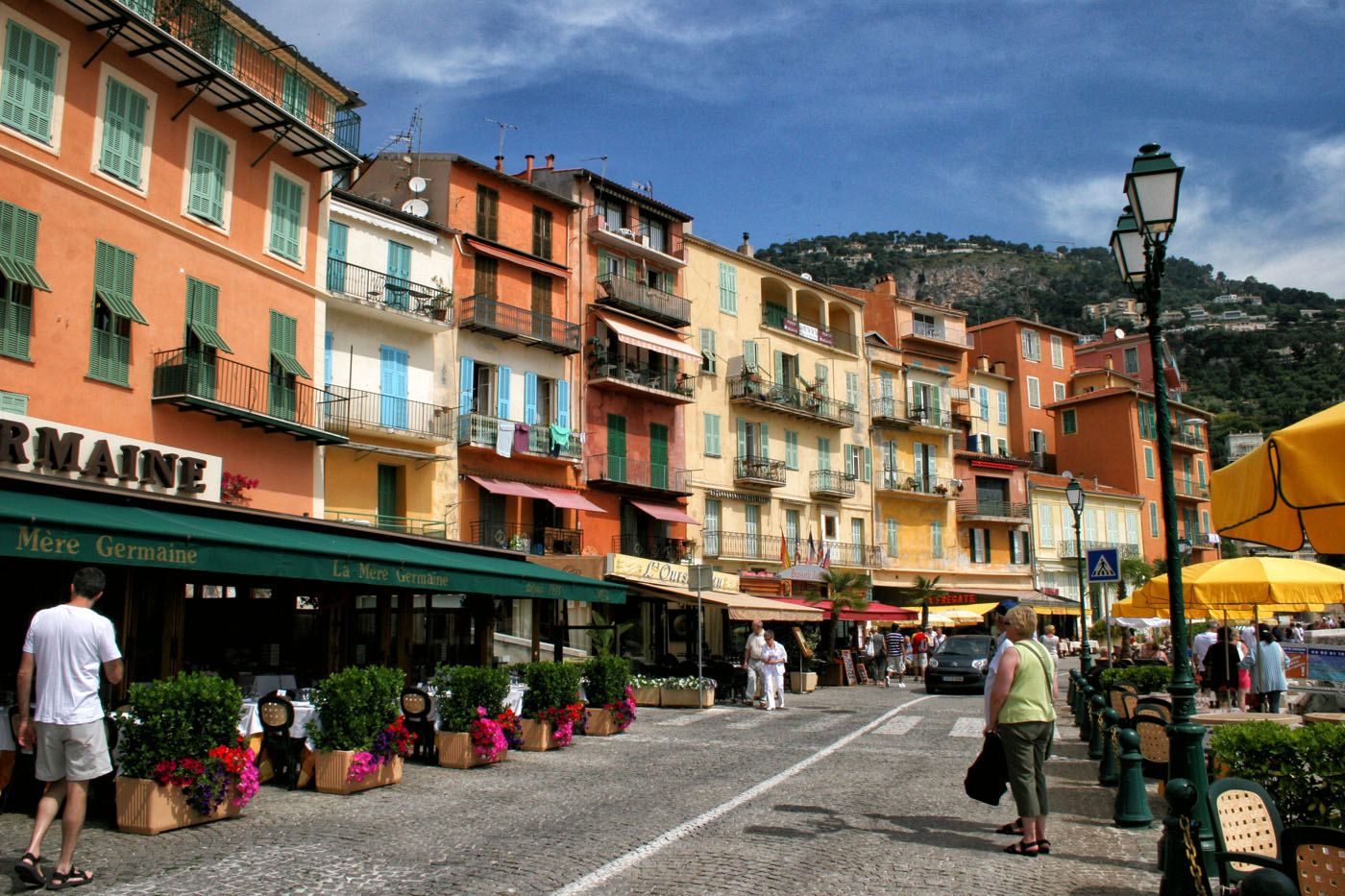 After lunch, take another uber or taxi to Villa Ephrussi de Rothschild located on Cap Ferrat. The Villa Ephrussi is a mansion that was built in 1905 by a rich baroness. The house is gorgeous but what most people come here to see are the gardens. The view to Villefranche-sur-Mer is pretty spectacular, also!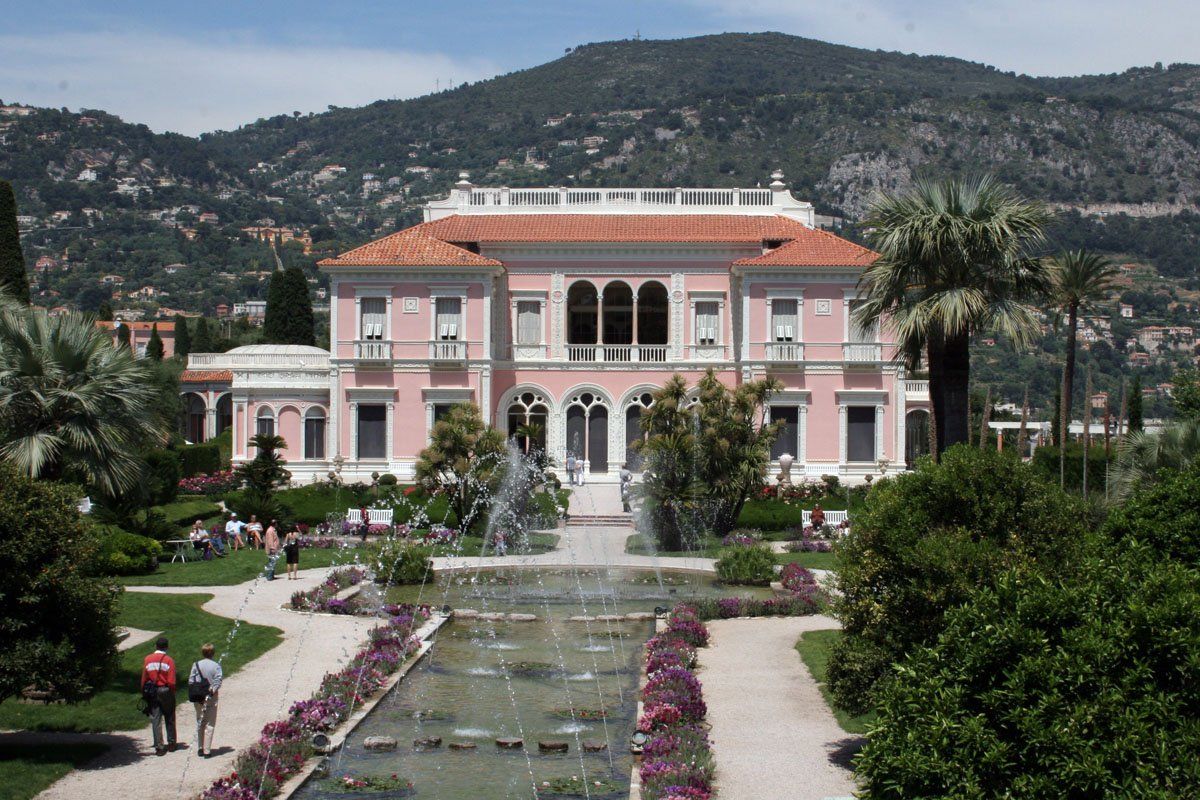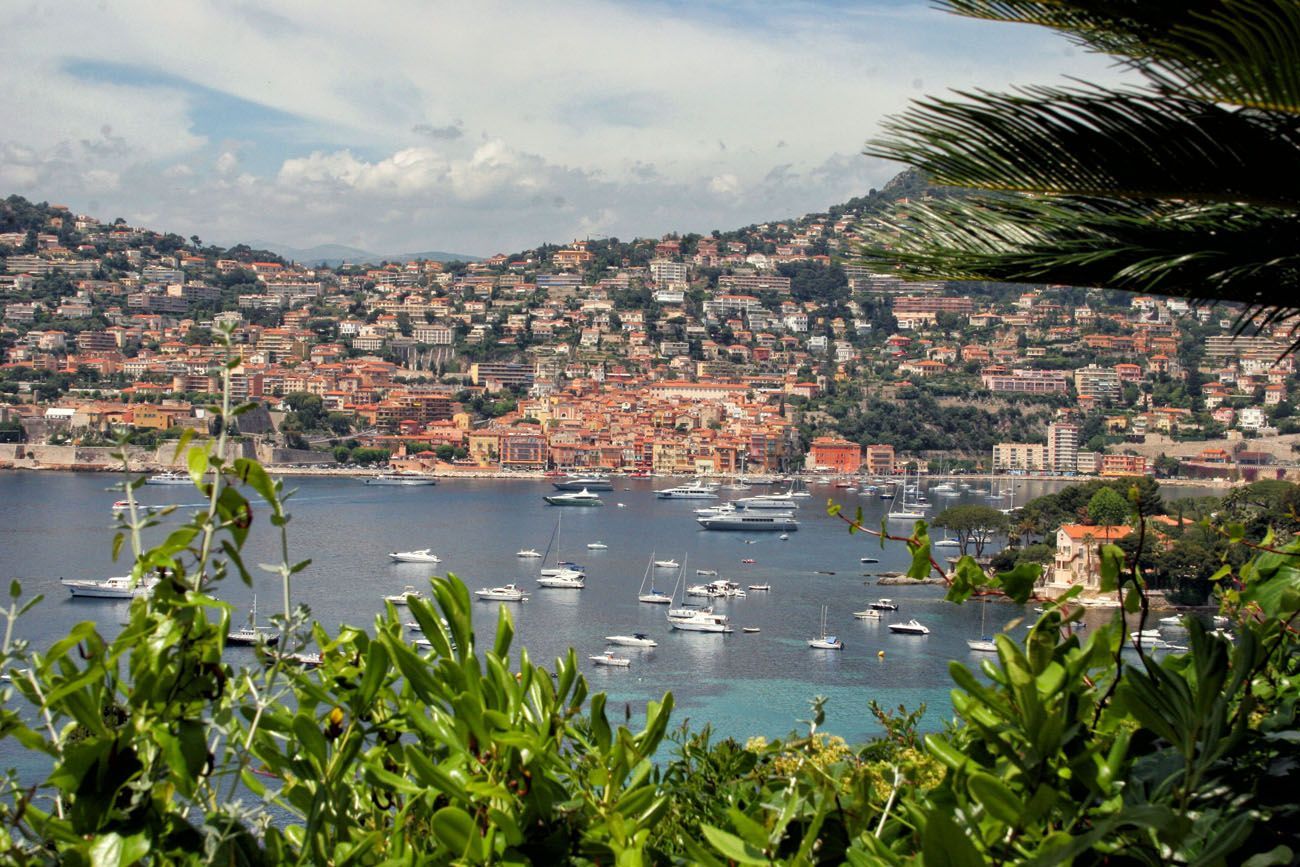 From Villa Ephrussi it is a short walk into Saint-Jean-Cap-Ferrat. There is a small beach and harbor here. Larger yachts will be anchored farther out in the deeper waters.For a scenic stroll, walk along the Promenade Maurice Rouvier to Beaulieu-sur-Mer. From here you can uber back to Nice.
Enjoy dinner and drinks in Nice.
French Riviera Itinerary Day 3
Monaco
Today is more of a leisurely day. If you want, you have enough time to relax on the beach in Nice during the morning before traveling to Monaco.
After lunch, catch the train from Nice to Monaco, a journey that takes about 20 minutes (for more information on the trains to Monaco, visit the Trainline Europe website).
In Monaco, stroll along the harbor, as this is the place to go yacht spotting. The wealth that sits in this harbor is unbelievable.
Other cool things to do are to go gambling at the Monte Carlo Casino, visit the private collection of cars of Prince Rainier III, or walk through the Japanese Gardens. We loved having a drink at Cafe de Paris Monte Carlo.
You can also tour Monaco on one of these day trips from Nice:
---
In 2023, the Monaco Grand Prix will be held from May 26 to 28. In the days leading up to this event, you can drive the race course.
Read more: Driving the Monaco Grand Prix Race Course.
---
After dinner in Monte Carlo, take the train back to Nice.
French Riviera Itinerary Day 4
Antibes and Cannes
Your journey continues along the coast of the French Riviera. Take the train from Nice to Antibes, a journey that takes about 20 minutes (visit the Trainline Europe website).
Antibes is home to Port Vauban, the largest yachting harbor in Europe. Yes, it is larger than the harbor in Monaco, and this harbor is packed with huge yachts. We're talking about yachts that are large enough that staff needs to be employed to take care of them. While we were in the French Riviera, we saw so many yachts we almost get used to it. It is kind of the same with the Ferrari's here, too.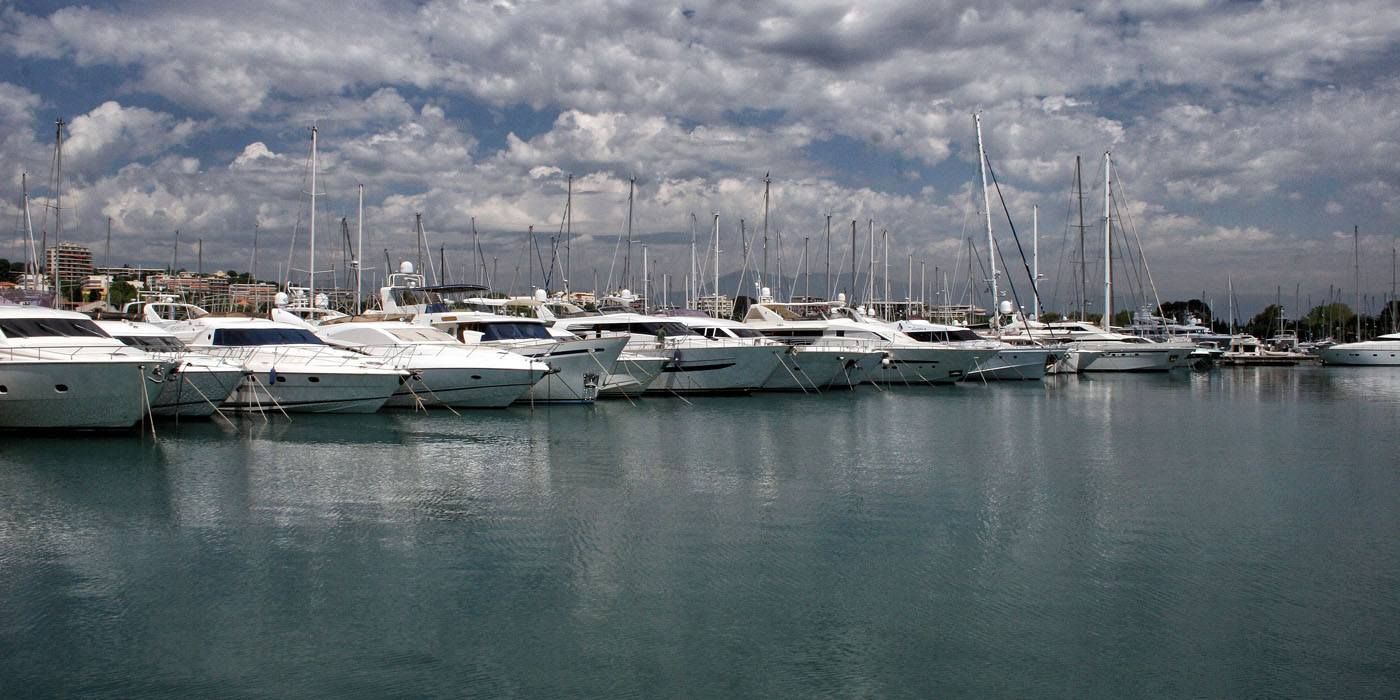 Stroll along the coastline of Antibes, visit the Picasso Museum, and, if you are interested, visit the Absinthe Museum.
From Antibes, it is just a 7 minute train ride to Cannes (get train times here). Cannes is famous for its luxury hotels and of course, the Cannes Film Festival. You can lounge on the beach, sip fancy drinks inside the Ritz-Carlton Hotel, or dine on one of several restaurants on docks perched over the ocean.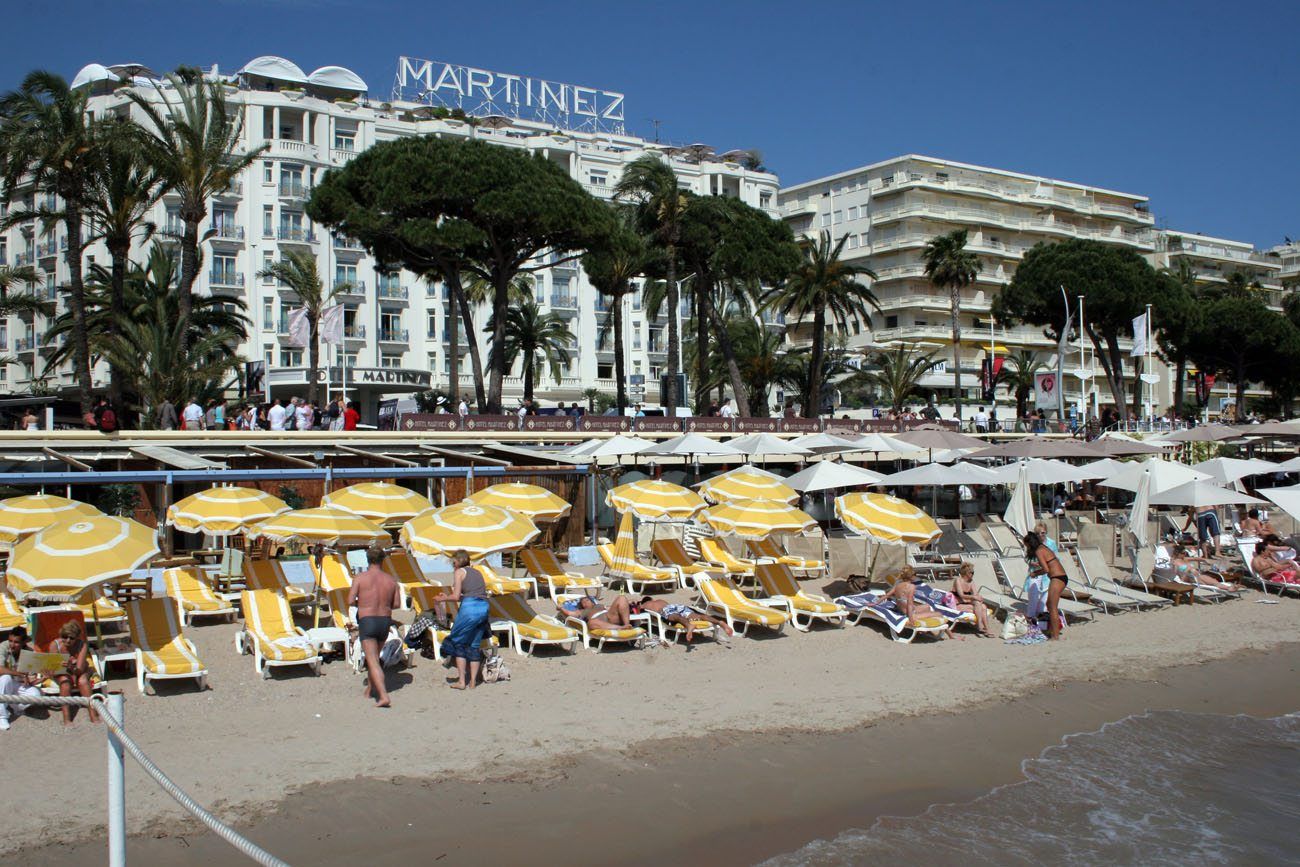 The Cannes Film Festival is held for 10 days in mid-May every year. The dates for the Cannes Film Festival in 2023 are May 16 to May 27.
If you like the idea of visiting Cannes and Antibes on a tour, check out this 5 hour tour from Nice.
---
To read about our experience at the Cannes Film Festival, read Joining the Paparazzi during the Cannes Film Festival and find out how you can visit the Cannes Film Festival for free.
---
Take the train back to Nice.
French Riviera Itinerary Day 5
Road Trip to Marseille
It is time to rent a car and drive some of the most scenic roads in France. Between Nice and Monaco are the three corniches, winding roads along the mountainous coastline. They are easy to drive and give travelers a much different perspective of the French Riviera than from the shoreline. The Middle Corniche is the best…just high enough for amazing views of the rocky coastline and the towns below.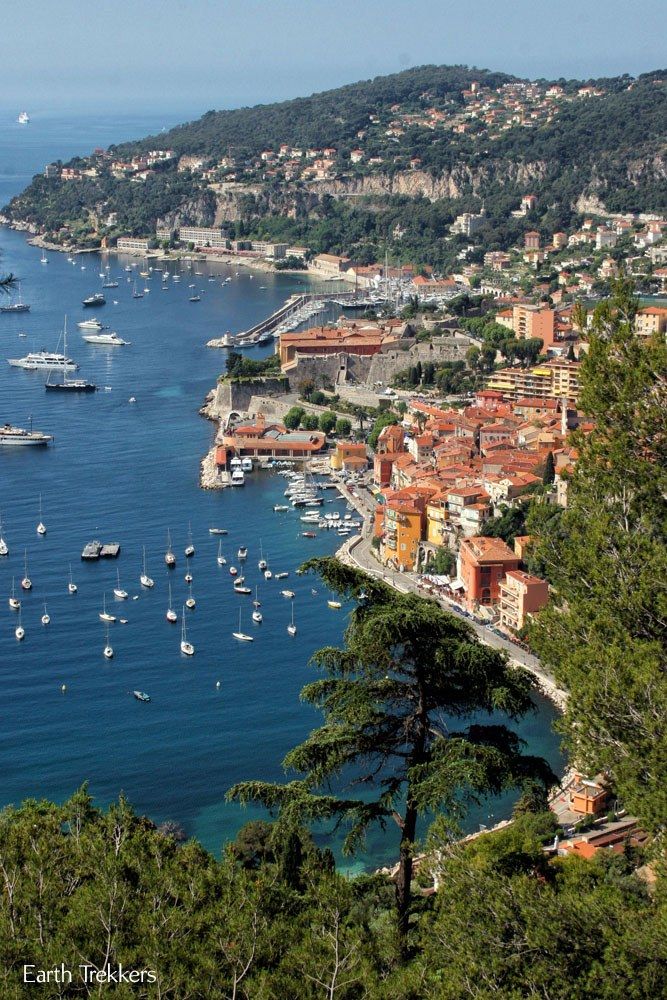 Drive the Middle Corniche (Moyen Corniche) towards Monaco, stopping along the way at the very pretty town of Eze.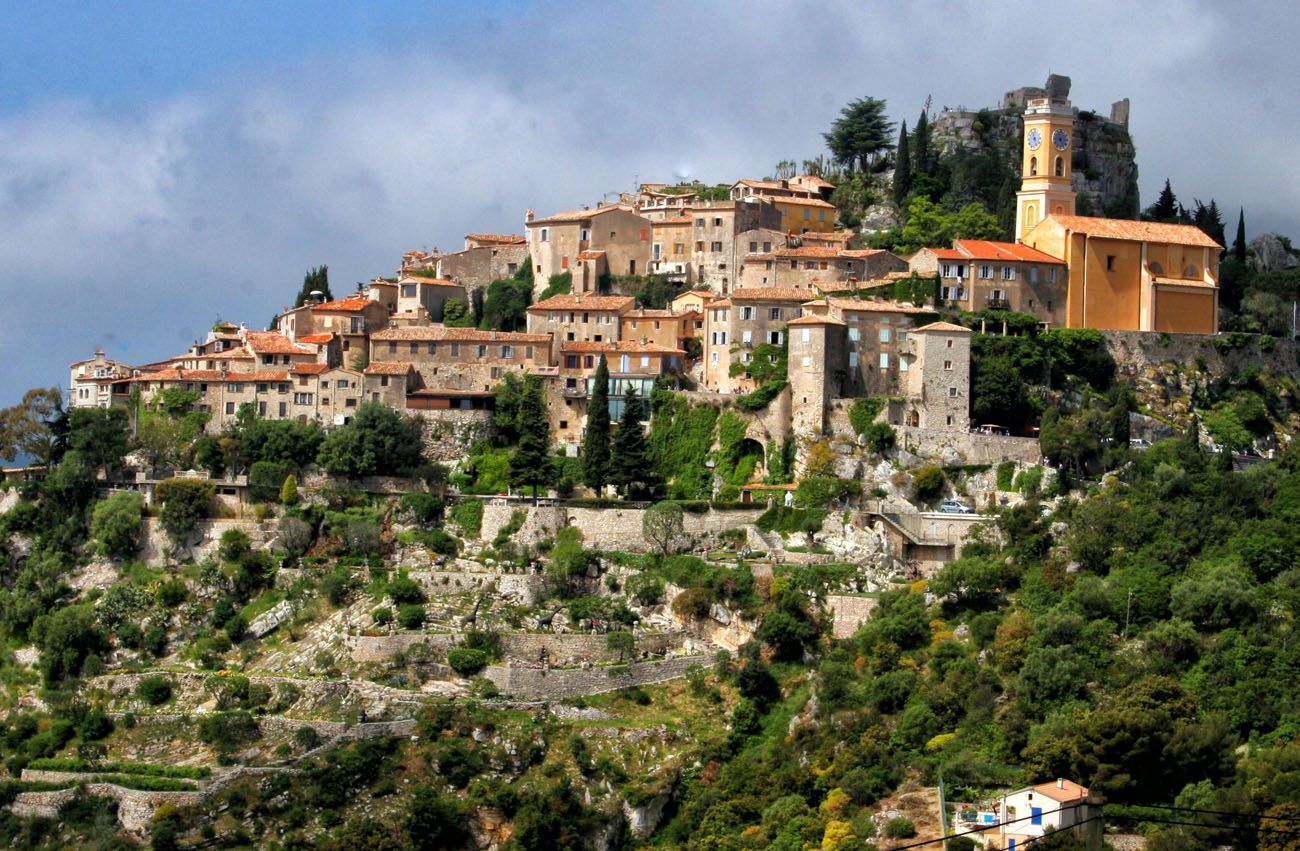 From Eze, take highway A8 west. Just past Nice, it is time to take a detour to the highly underrated and very pretty town of Vence. From A8, take route 336 to route 36 to Vence. This is a small town and it does not take long to walk all of it. Vence is quaint, scenic, and gets very few tourists. If you are hungry, have lunch here before resuming your drive.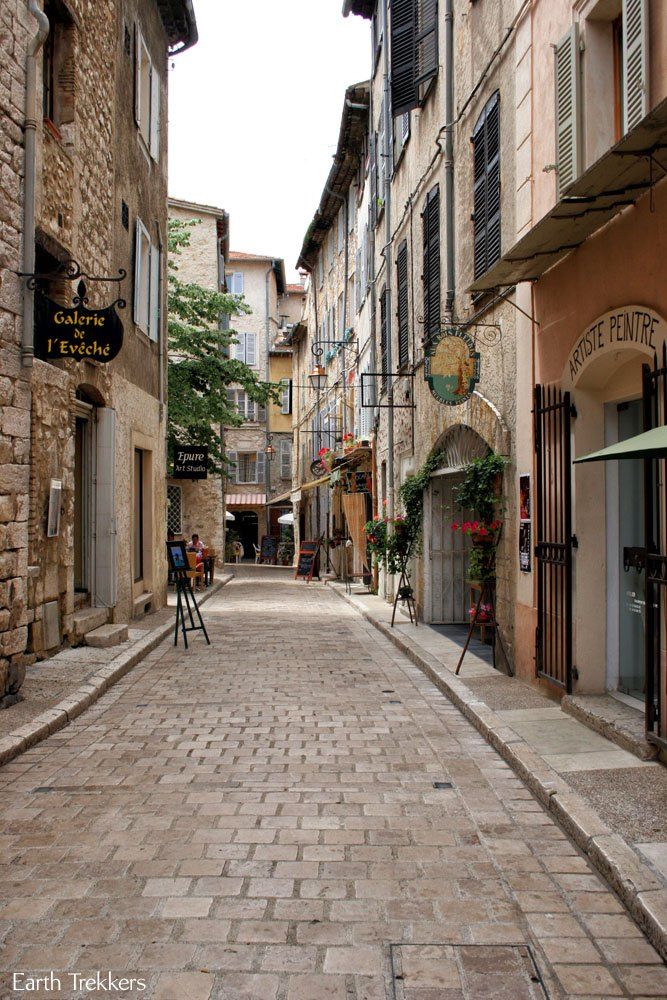 From Vence, it is a two hour drive along highway A8 to Marseille. Once in Marseille, check into your hotel and then explore the Old Port. End the day with dinner and drinks in Marseille.
French Riviera Itinerary Day 6
Marseille, Aix-en-Provence, and Avignon
For some spectacular scenery, visit the Parc National des Calanques. From the Old Port you can take a two or three hour boat tour of the coastline. The water can be choppy but it is worth it for the views.
Now it is time to leave the French Riviera and enter Provence. Your first stop is Aix-en-Provence, the gateway into Provence, just a half an hour away by car. Have lunch here, stroll through the city, and do a little shopping. Definitely stroll down Cours Mirabeau.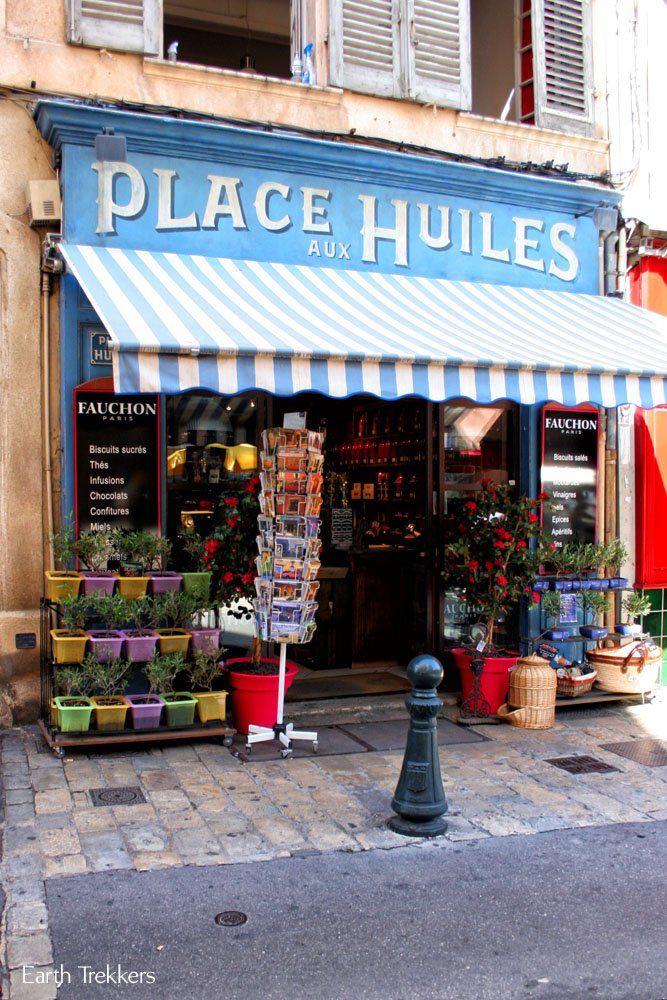 Finish your day with a one hour drive north to Avignon. Check into your hotel and have dinner at one of Avignon's many fantastic restaurants.
We stayed at Hotel d'Europe, one of the best hotels in Avignon.
French Riviera Itinerary Day 7
Mont Ventoux and the Rhone Wine Region
You have several options for this day: either tour the Rhone wine regions on a tour or self-drive the Rhone wine region on your own. There are many tours that leave from Avignon. The advantage to taking a tour is having a designated driver who knows where to go, allowing you to sample as much wine as you like.
One place not to be missed, in our opinion, is Mont Ventoux, the Giant of Provence. Ventoux is a giant mountain that towers over this part of Provence. Mont Ventoux is legendary for cyclists, making it into the Tour de France every few years. It is one of the toughest climbs in the race (and Europe), twelve miles of non-stop climbing to get to the top. You can drive to the top in your car but for avid cyclists, cycling to the top of Mont Ventoux is quite an accomplishment.
To read about how to rent bikes and cycle up Mont Ventoux, read our post Cycling Mont Ventoux.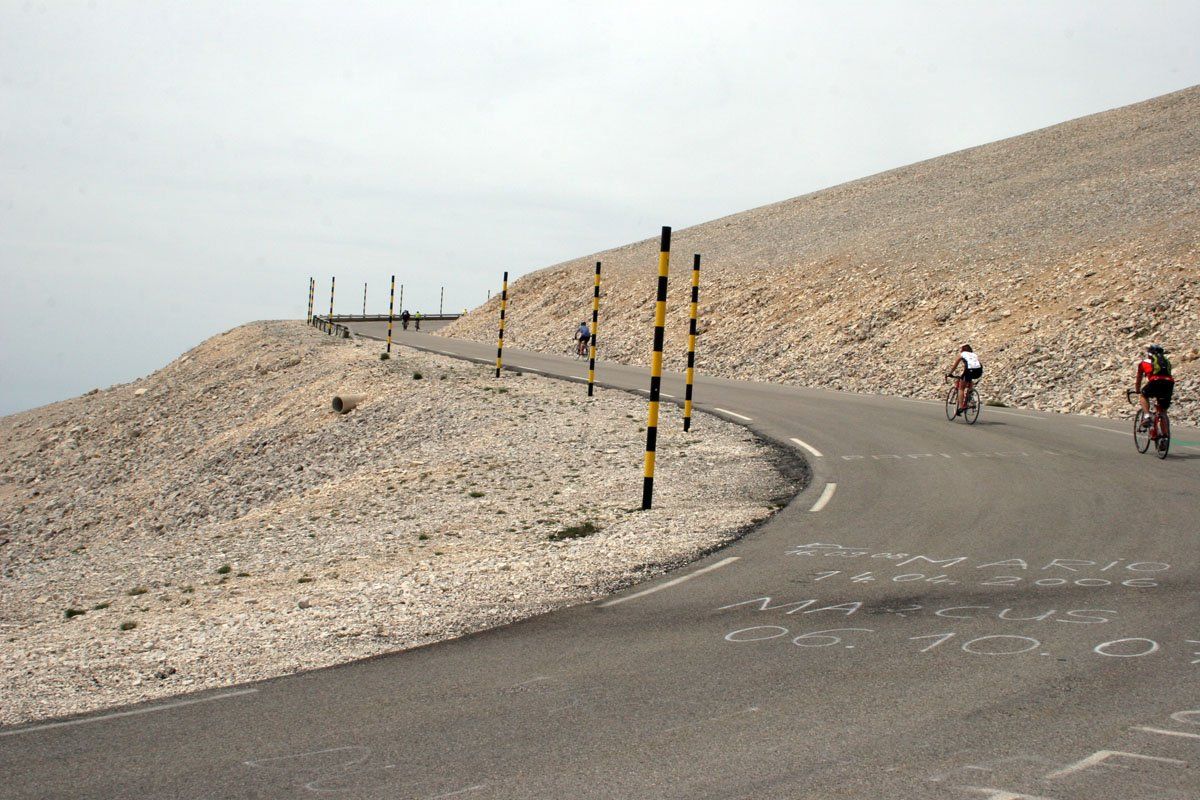 To the north of Avignon are the towns of Gigondas and Chateauneuf-du-Pape, great places to go wine tasting. In Chateauneuf-de-Pape, we recommend La Cave du Verger des Papes, a great, old wine cellar that offers tastings everyday.Honestly, just driving the area around Malaucene, Vaison-la-Romaine, and Orange is spectacular. Rolling hills, vineyards, tiny French towns…just breathtaking!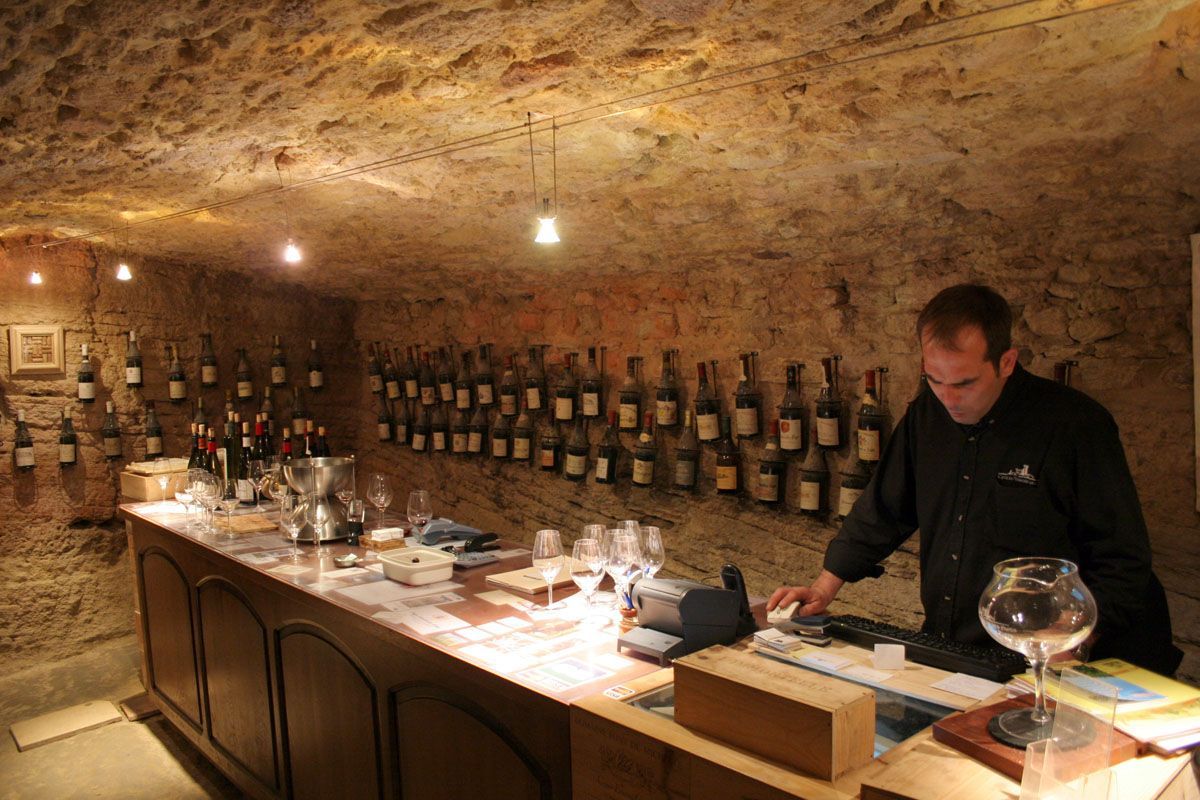 French Riviera Itinerary Day 8
Pont du Gard, Les Baux, St. Remy, and more
The day starts with a half an hour drive west from Avignon to the Pont du Gard. The Pont du Gard is a Roman aqueduct that was built to supply water from Uzes to Nimes. It was built 2000 years ago. The Pont du Gard is the highest of all Roman aqueducts and built without mortar. This was something that Tim and I did not think would be exciting to visit, but we were amazed by the Pont de Gard. It looks like it could easily stand for another 2000 years.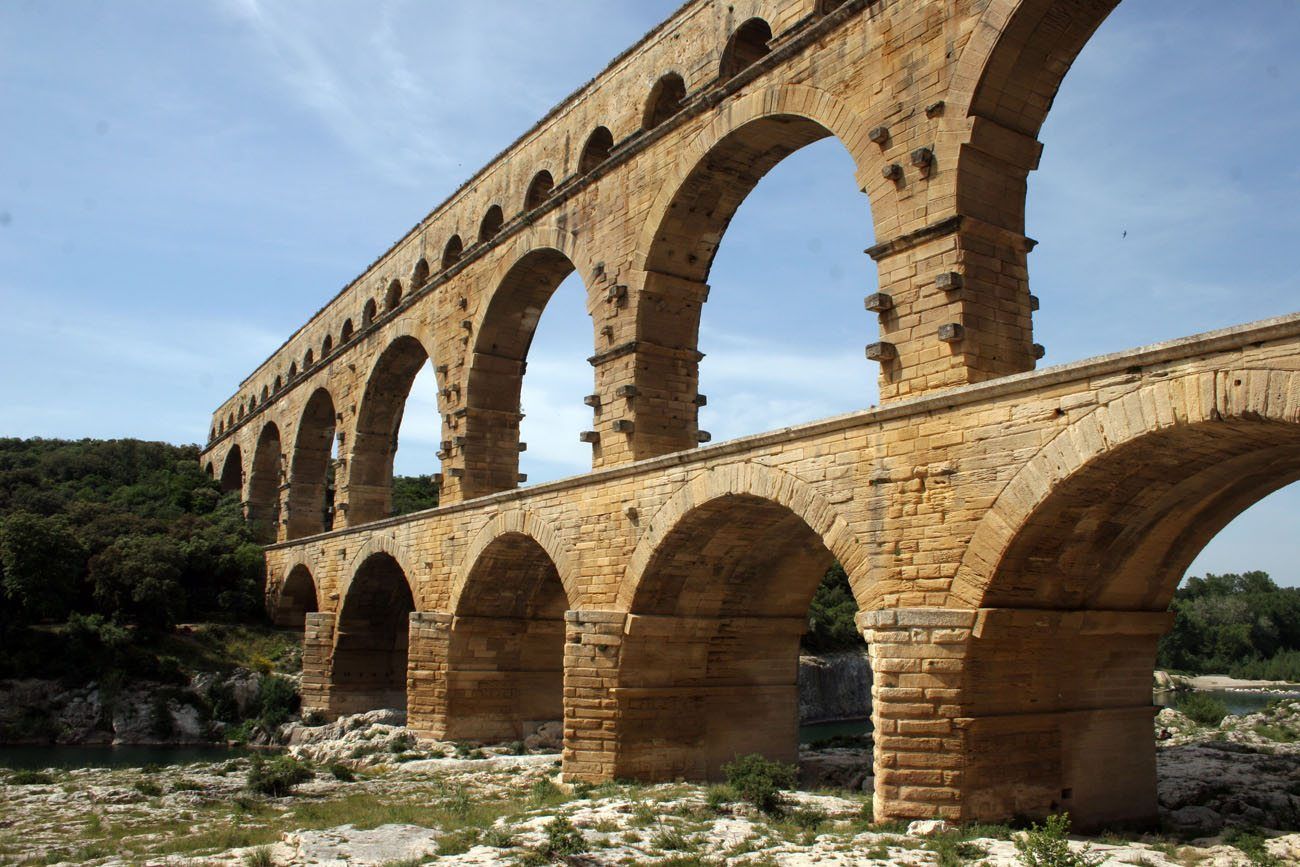 From the Pont du Gard drive 40 minutes south to Arles.
Why go to Arles? If you are here on a Wednesday or Saturday, you can go shopping at the market, which is amazing. Fresh fruits and vegetables, bread, honey, clothing, mattresses, and tires are just a few of the things that you can purchase here. If it is not market day, it is worth visiting the Roman Arena in Arles. You can tour the arena and if you are really lucky you may even get to see a bull fight.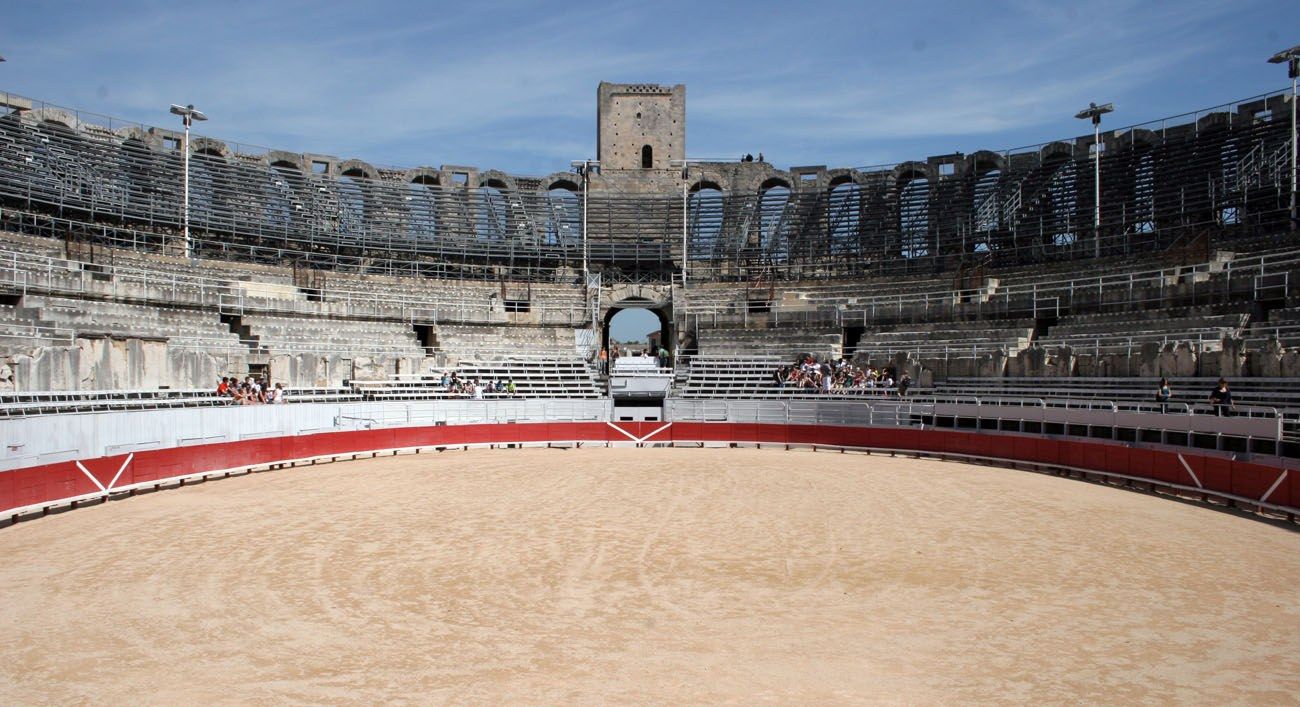 After touring Arles, drive a half an hour to Les-Baux-de-Provence. Les Baux is a medieval town on a hillside overlooking Provence. Roam the old city streets, explore the castle ruins, and go shopping here.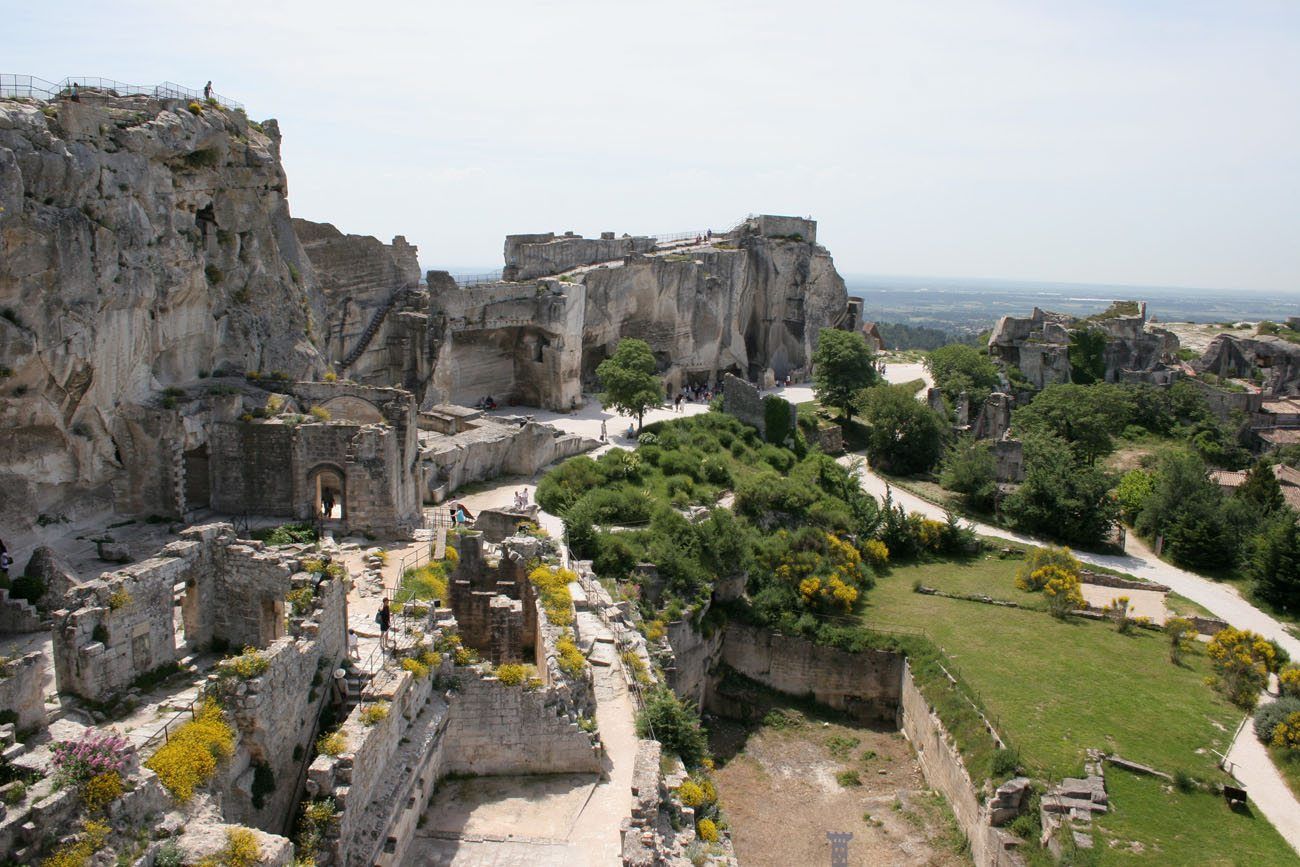 While in Provence, try a Pastis. A Pastis is a local, alcoholic drink. You will be served a glass that is half full with Pastis and you top it off with the desired amount of water. It looks like it would taste citrusy but it is nothing like that. Try it to find out what it really tastes like!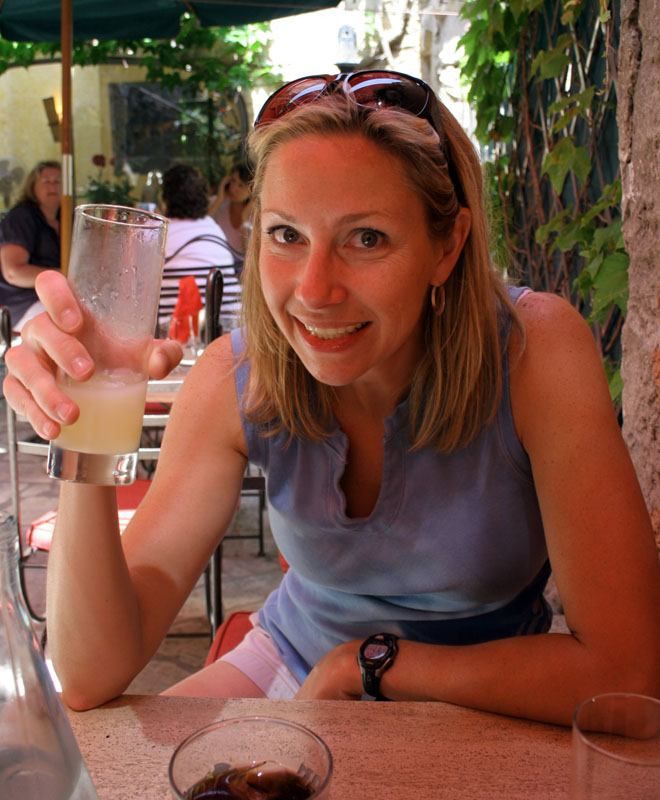 From Les Baux it is a very short and very scenic drive north to Saint-Remy-de-Provence. Saint-Remy is the birthplace of Nostradamus and the site of the institution where Van Gogh chopped off his ear. Take a quick walk through town.
From Saint-Remy, drive a half an hour north back to Avignon. If you still have time, drive by Pont Saint-Benezet (Pont D'Avignon), the remains of the bridge that collapsed when the Rhone River flooded centuries ago. The bridge received worldwide fame when it was commemorated in the song "Sur le Pont D'Avignon."
The second site not to be missed is the Palais des Papes. This was the place of the papal residency in the 14th century. You can stroll through the entire complex in less than an hour if you are quick, longer if you are a history buff. For hours of operation, visit the Palais des Papes website.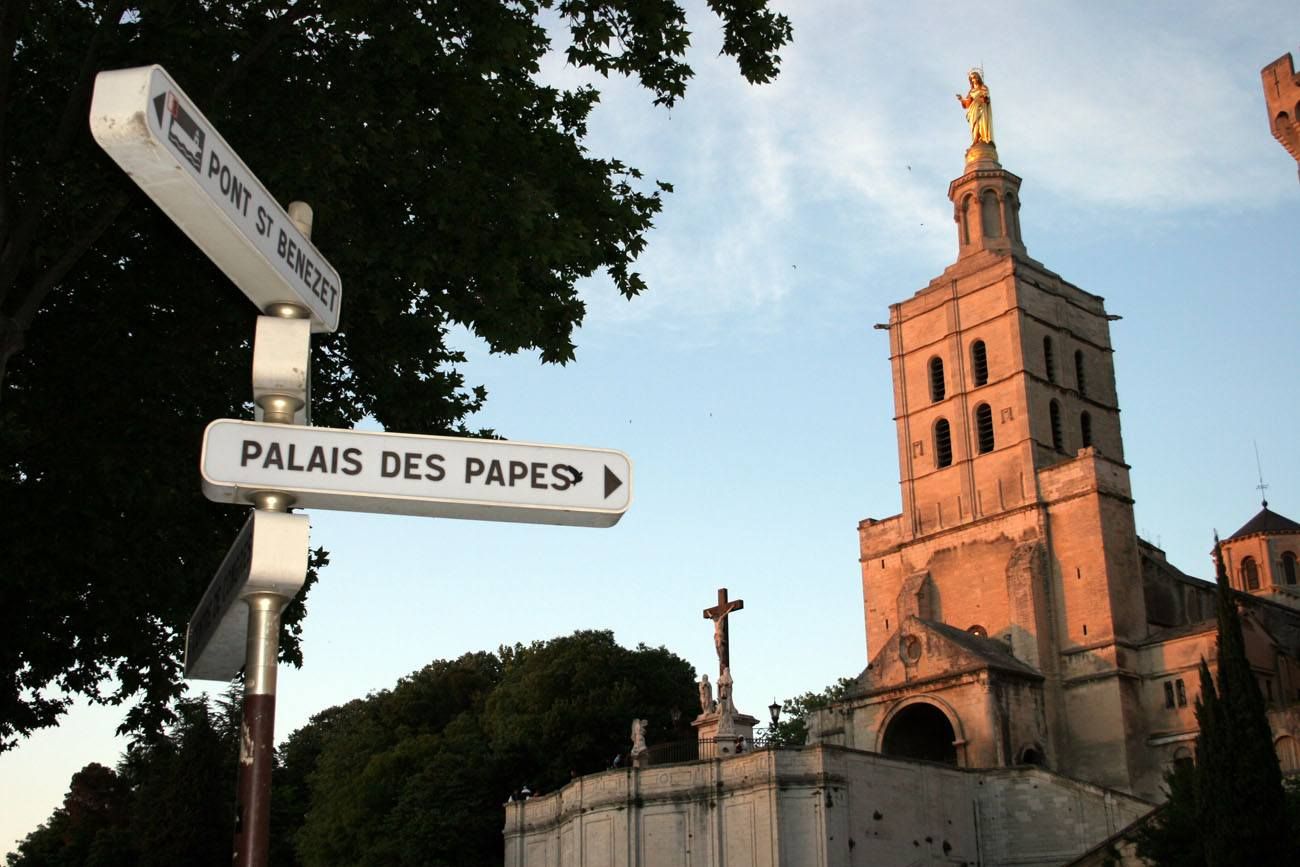 French Riviera Itinerary Day 9
https://www.palais-des-papes.com/en/Drive to Nice through the Luberon Valley
If you still have not visited the Palais des Papes or Pont D'Avignon, see them in the morning.
Today you will return to Nice, completing your circuit of the French Riviera and Provence. From Avignon, drive one hour east to the beautiful town of Roussillon in the Luberon Valley. This is hilltop town perched on ochre red cliffs. The buildings here are a reddish pink color. This is a popular tourist attraction so expect large crowds of people. Wander the streets and have lunch here.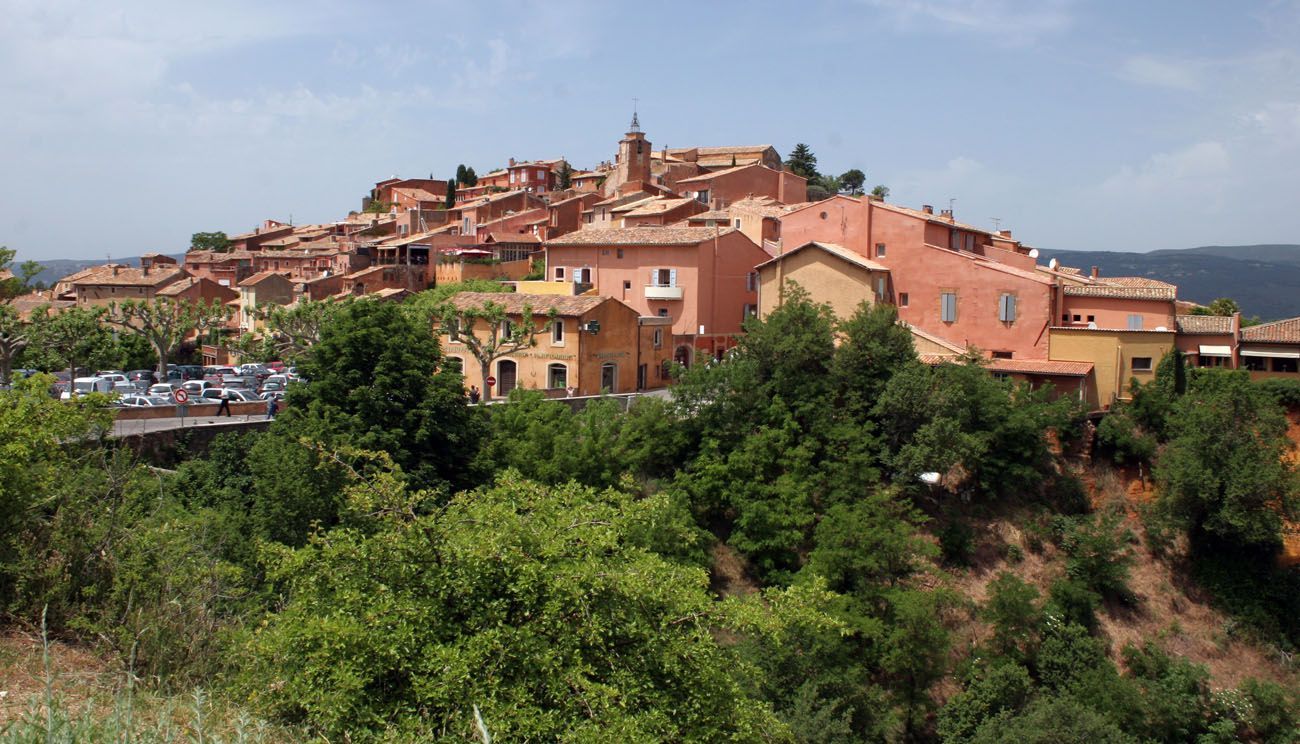 From Rousillon it is a three hour drive back to Nice. Along the way, you have the option to make a detour to St. Tropez, if you so desire. This is what we did and had a terrible time. The traffic getting into and out of St. Tropez was a nightmare. Once in the city, it was almost impossible to get around by car. If you are really curious about what St. Tropez is like, go check it out.
In our opinion, St. Tropez does not live up to the hype. You'll have a much better end to the day by arriving early in Nice and going out for a nice dinner and night on the town rather than visiting the headache that is St. Tropez.
French Riviera Itinerary Day 10
Fly Home (or continue your travels)
Catch a flight back to your home town or continue you travels.
When to Go to the French Riviera and Provence
The best weather is between April and October. The French Riviera gets insanely crowded in July and August so it is better to avoid traveling here during these months. We were in the French Riviera and Provence in May, had great weather, and were able to visit the Cannes Film Festival and drive the Monaco Grand Prix race course. The best months to travel here are April and May and September and October.
Where We Stayed
In Nice, we stayed at Hotel Suisse. Located at the end of the Promenade des Anglais, this hotel has one of the best views of Nice. We stayed on an upper floor and from our balcony had a view just as good as that from Castle Hill.
In Avignon, we stayed at Hotel d'Europe. This is an upscale hotel in the heart of Avignon, within walking distance of the best of Avignon. Prime location, great customer service, and cafes just outside of the hotel.
---
Do you have any questions about this French Riviera itinerary? Let us know in the comment section below!
More Information for Your Trip to France
FRENCH RIVIERA: We also have information on driving the Monaco Grand Prix Course, visiting Vence, the Cannes Film Festival, touring the Provencal wine region, and how to cycle up Mont Ventoux.
ALSACE WINE REGION: Learn how to plan your visit in our 3 Day Alsace Wine Region itinerary. We also have guides to the towns on the Alsace Wine Route and how to spend one perfect day in Colmar.
PARIS: For the top experiences in the city, read our article Best Things to Do in Paris. Learn how to visit Pere LeChaise Cemetery, plan your time with our 3 Day Paris Itinerary, learn where to get the best views of Paris, and read our Paris Food Guide for information on what to eat in Paris.
EUROPE TRAVEL INSPIRATION: Get more travel ideas in our article 10 Days in Europe itinerary, which has 10 itineraries for your next trip to Europe. If you have less time, we also have an article that lists 25 different ways to spend one week in Europe.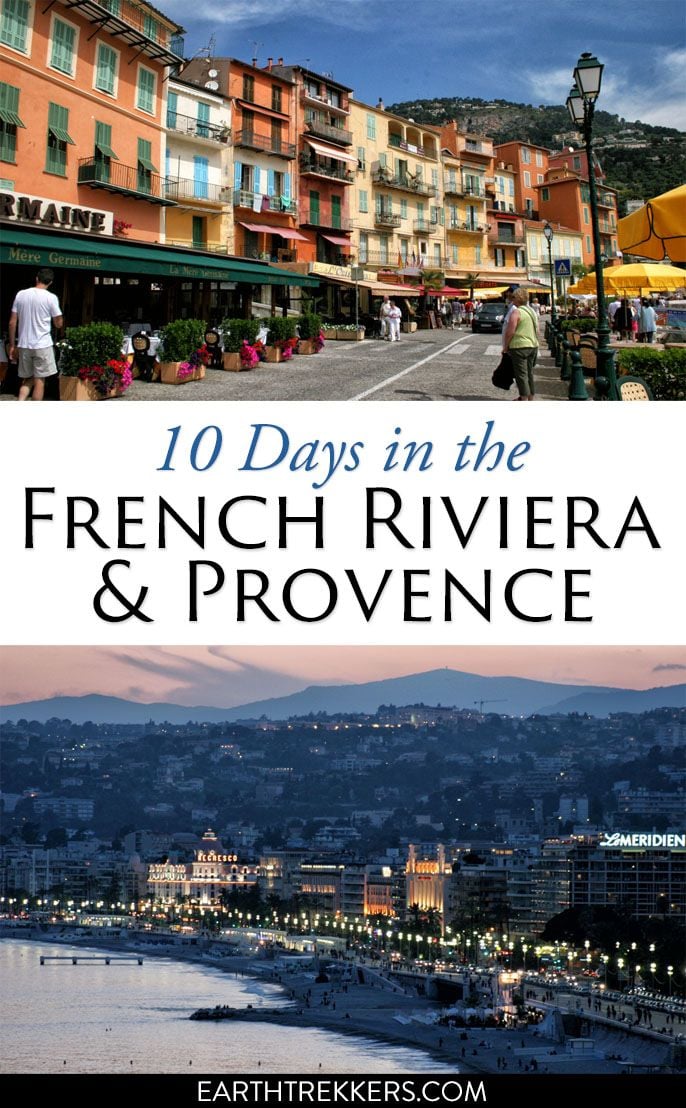 Note: This post contains affiliate links. When you make a purchase using one of these affiliate links, we get paid a small commission at no extra cost to you.
All rights reserved © Earth Trekkers. Republishing this article and/or any of its contents (text, photography, etc.), in whole or in part, is strictly prohibited.