Colmar is a picture-perfect town located in the Alsace region of France. This small town, with its colorful, half-timbered houses, overflowing flower pots, and bustling street cafes, looks like it has been plucked right out of a fairy tale. With one day in Colmar, you have just enough time to explore the scenic streets, dine on Alsatian food, go wine tasting, and even explore a museum or two.
An Overview of Colmar
Colmar is located in eastern France, not far from the border with Germany. The Alsace has changed hands several times between France and Germany and the architecture and the food reflect that. Alsatian food is a wonderful blend of German and French cuisine, with spaetzle, foie gras, tarte flambee, and baeckeoffe all making their way onto the local menus.
Colmar is one of over seventy towns located on the Alsatian Wine Route. It is also called the "capital of Alsatian wine."
With its handy train station, it is easy to get here from Paris, Zurich, Strasbourg, and Basel. If you plan to visit the nearby Alsatian towns, Colmar is great city to make your home base.
One Day in Colmar Itinerary
Colmar is small town and the list of must-see sites is low. This is the kind of place where the best thing to do is to wander the city streets without a set itinerary. Instead of listing an hour by hour itinerary, here is a list of the best things to do in Colmar, along with restaurant recommendations.
Best Things to Do in Colmar
Little Venice
The Lauch River flows through the center of Colmar. Along this river, colorful houses and buildings line the riverbank, creating the gorgeous scenes you see in so many photos of Colmar. You can simply stroll along the river and enjoy the view or take a short cruise down the river.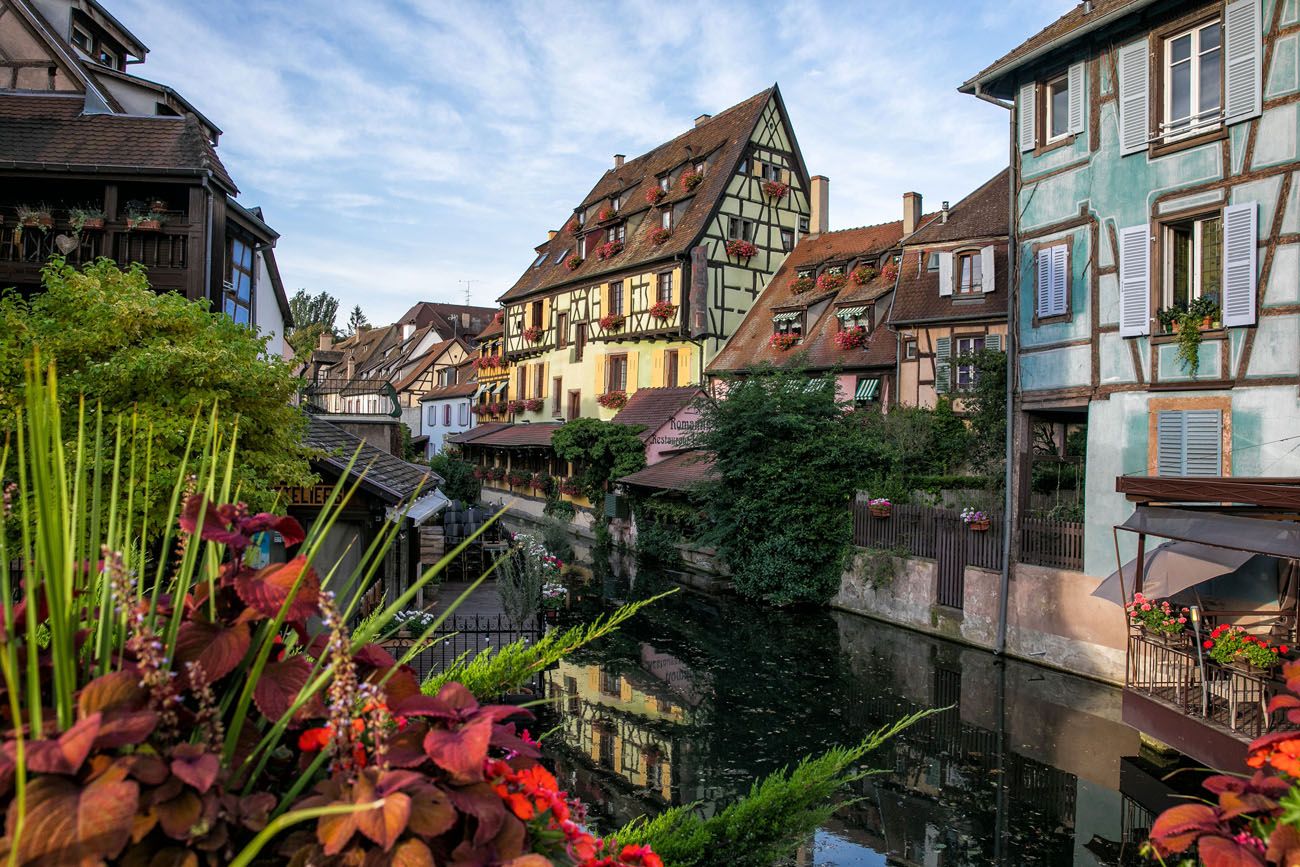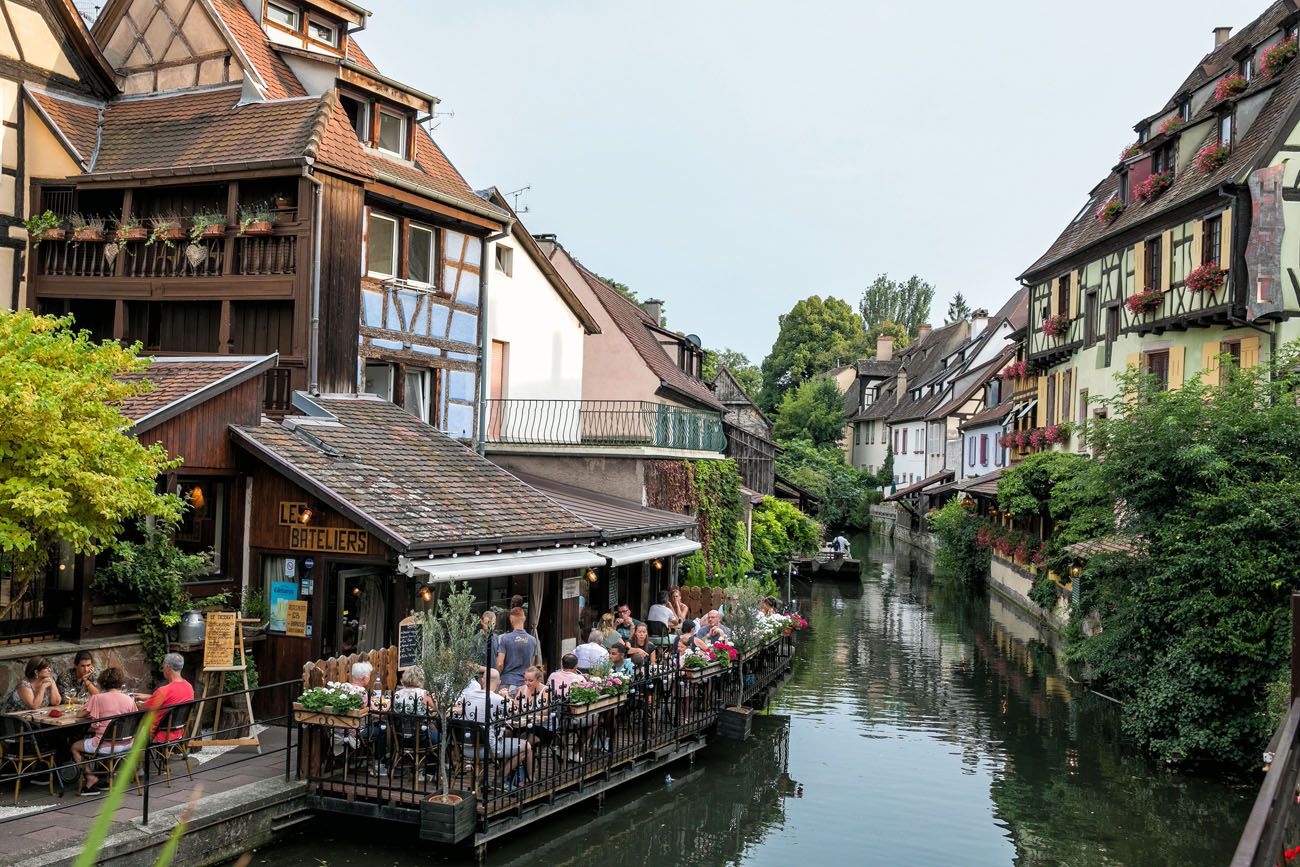 Little Venice | One Day in Colmar Itinerary
The Fisherman's Quay (Quai de la Poissonnerie)
Located in Little Venice, this is where fishermen once lived and worked. It is located along the Lauch River and it is one of the most photogenic streets in Colmar.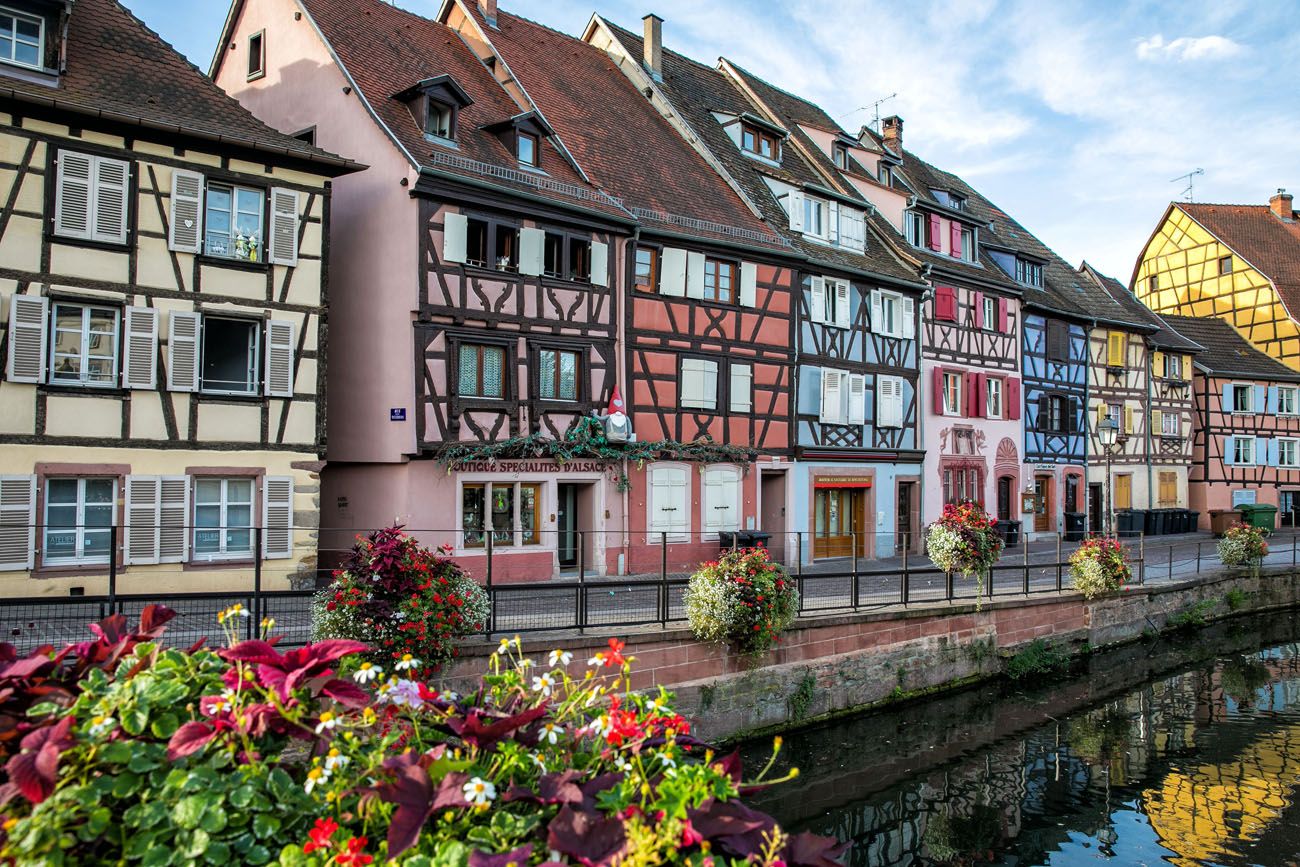 Quai de la Poissonnerie | One Day in Colmar Itinerary
Wander through the Old Town
Wander the streets of the Old Town, just a very short walk from Little Venice. Explore the cobblestoned streets and take a break in one of many cafes lining the streets. As you walk through the Old Town, there are a few notable buildings to visit.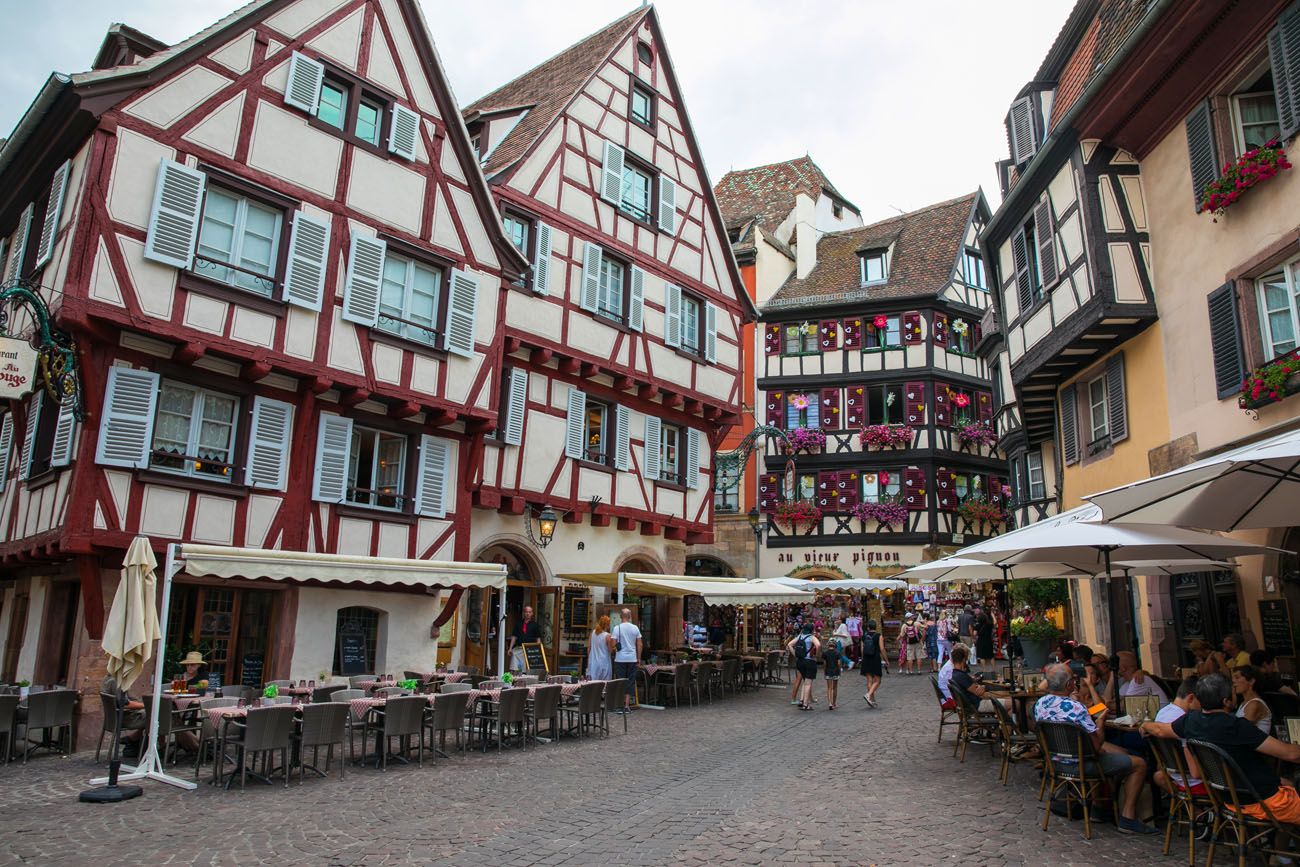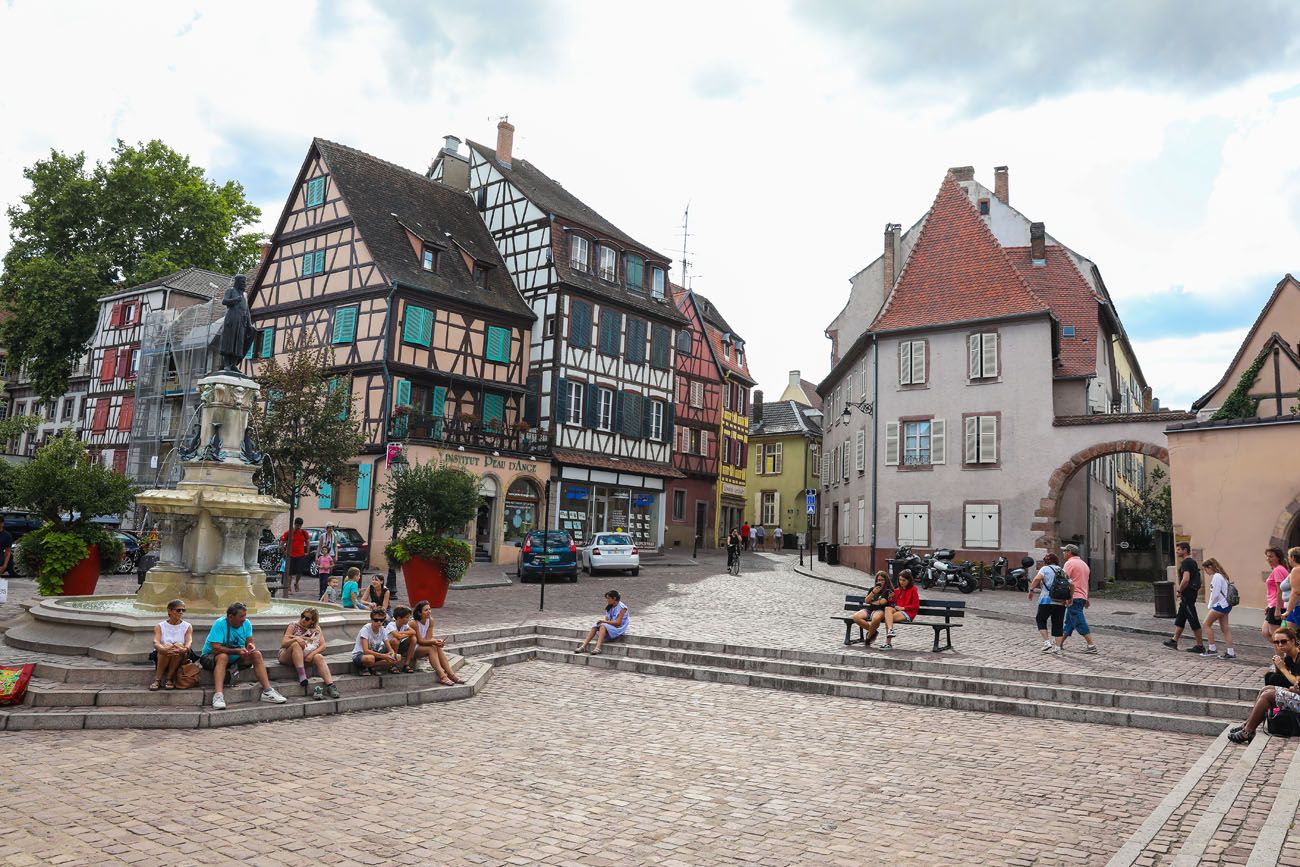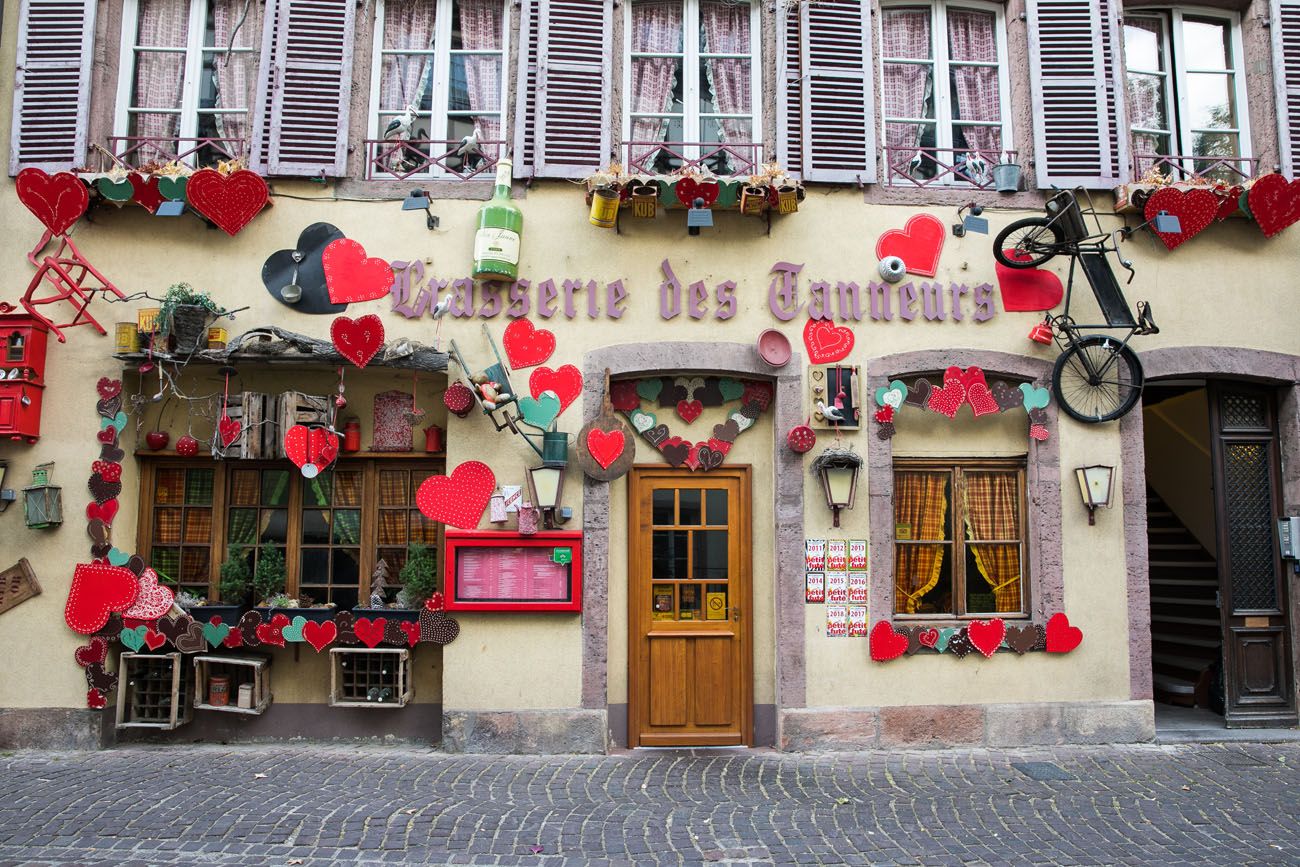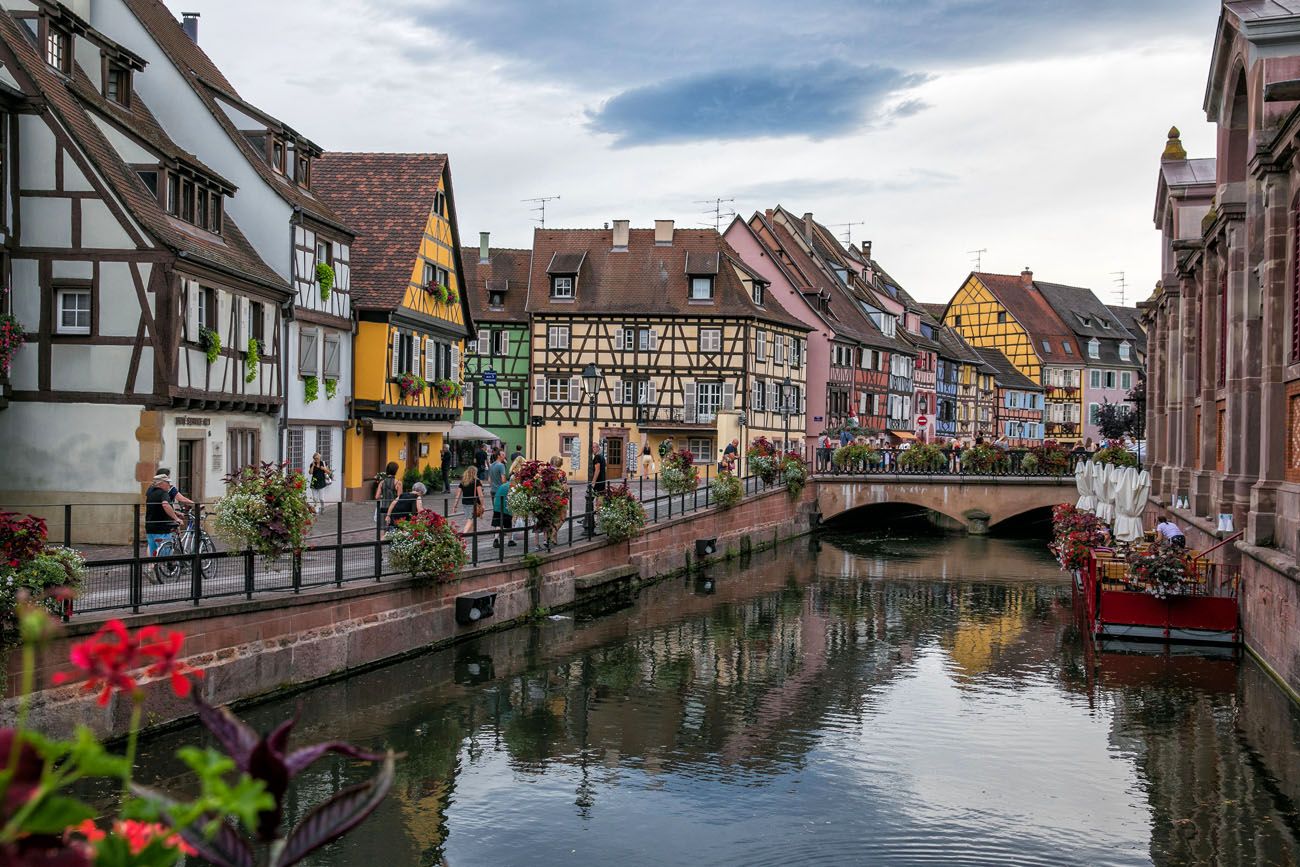 Another view of Little Venice | One Day in Colmar Itinerary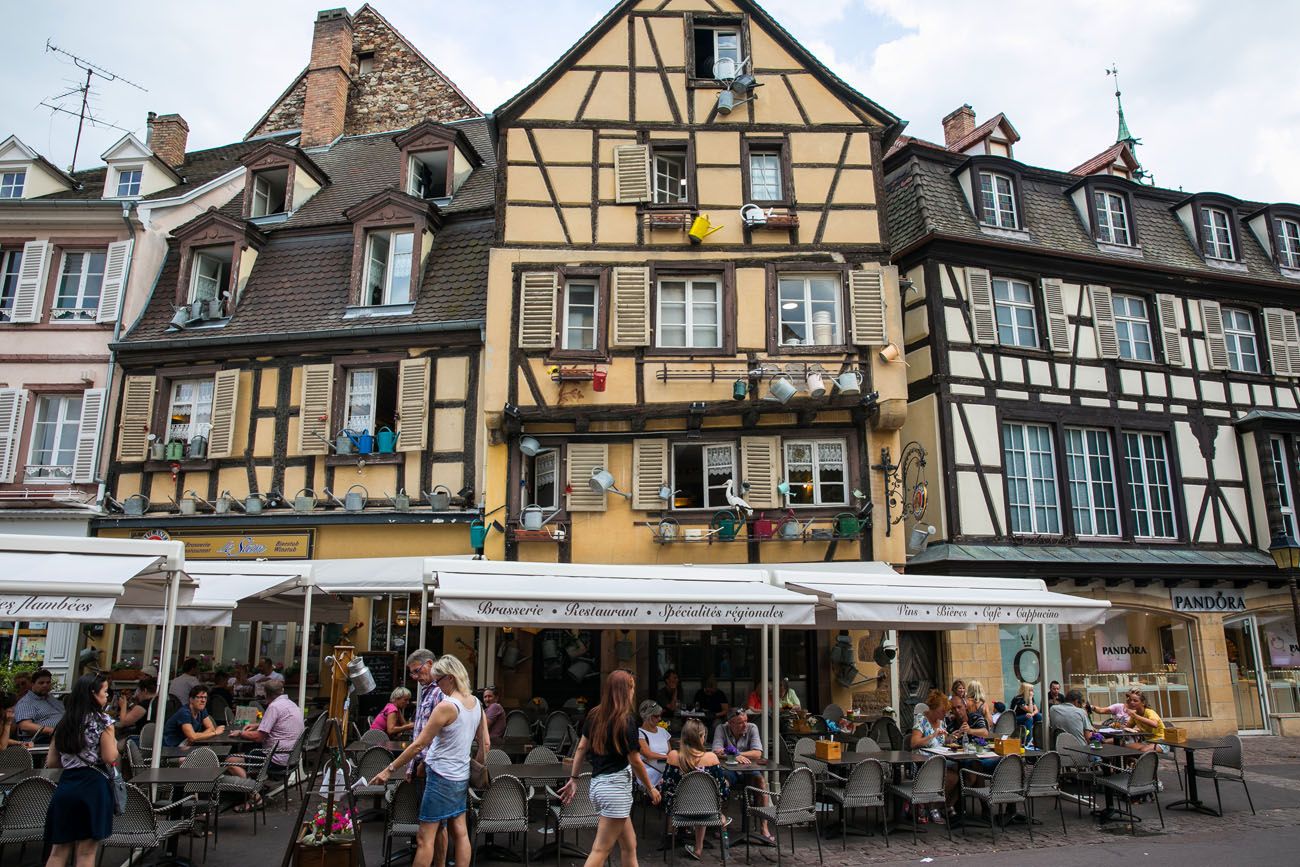 Pfister House
The Pfister House is a historic merchant house that dates back to the 16th century. It is famous for its long wooden gallery and murals.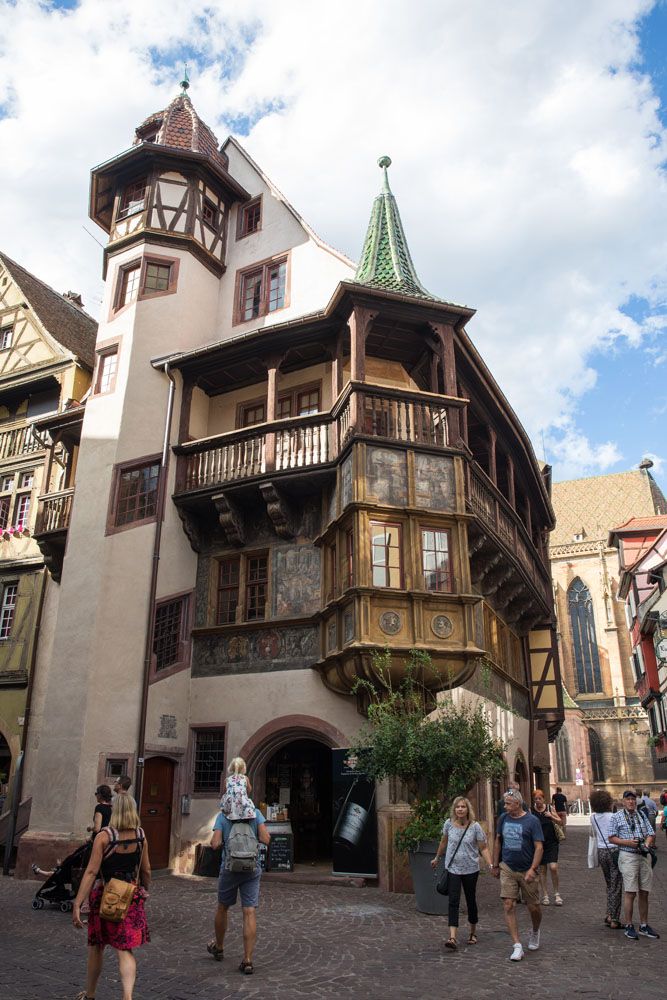 Pfister House | One Day in Colmar Itinerary
Customs House (Koifhus)
Located near the center of the Old Town, this 15th-century Gothic-style building now houses shops and restaurants and hosts cultural events.
House of Heads
The House of Heads was built in the 17th century and it is adorned with 111 sculptures of heads.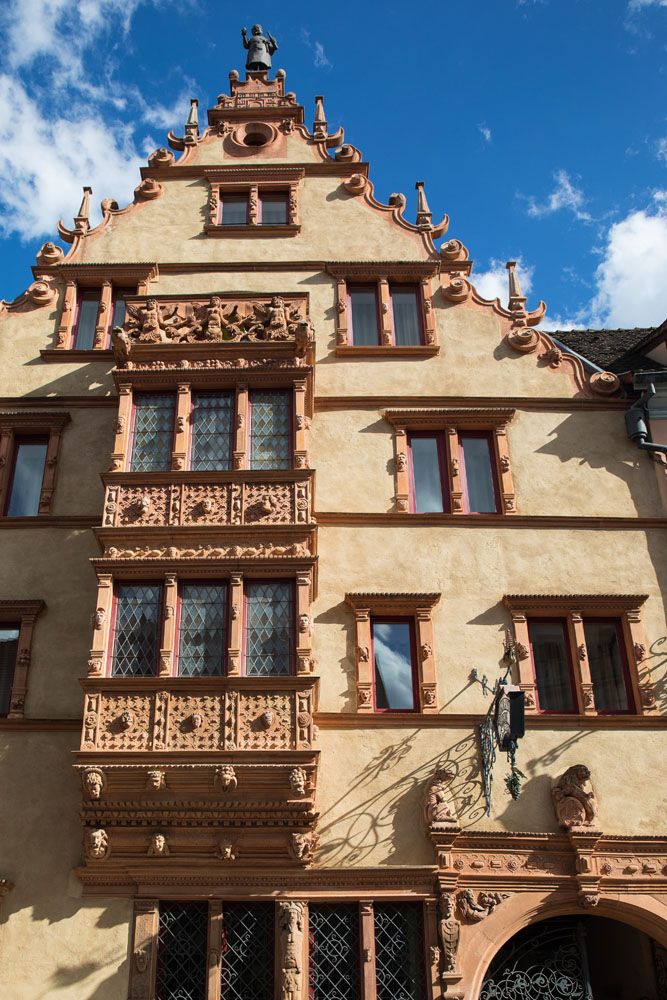 House of Heads | One Day in Colmar Itinerary
St. Martin's Church
Dominating the center of the Old Town is St. Martin's Church, a Roman Catholic church that dates back to the 13th and 14th centuries.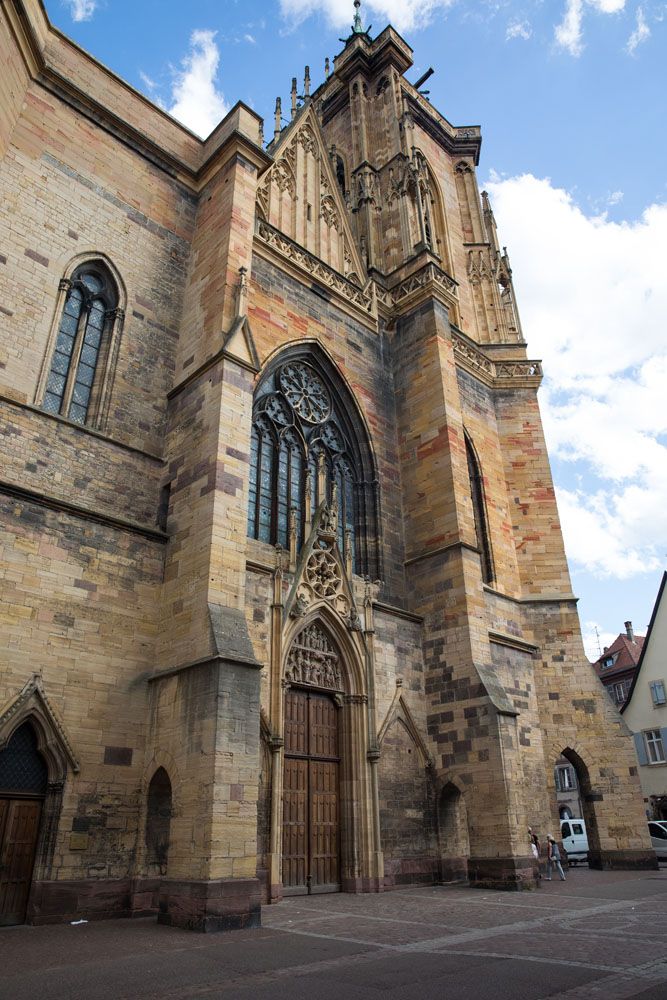 St. Martin's Church | One Day in Colmar Itinerary
Covered Market Hall
Filled with small shops selling produce, cheese, pastries, meat, and fish, this is a great place to put together a picnic lunch.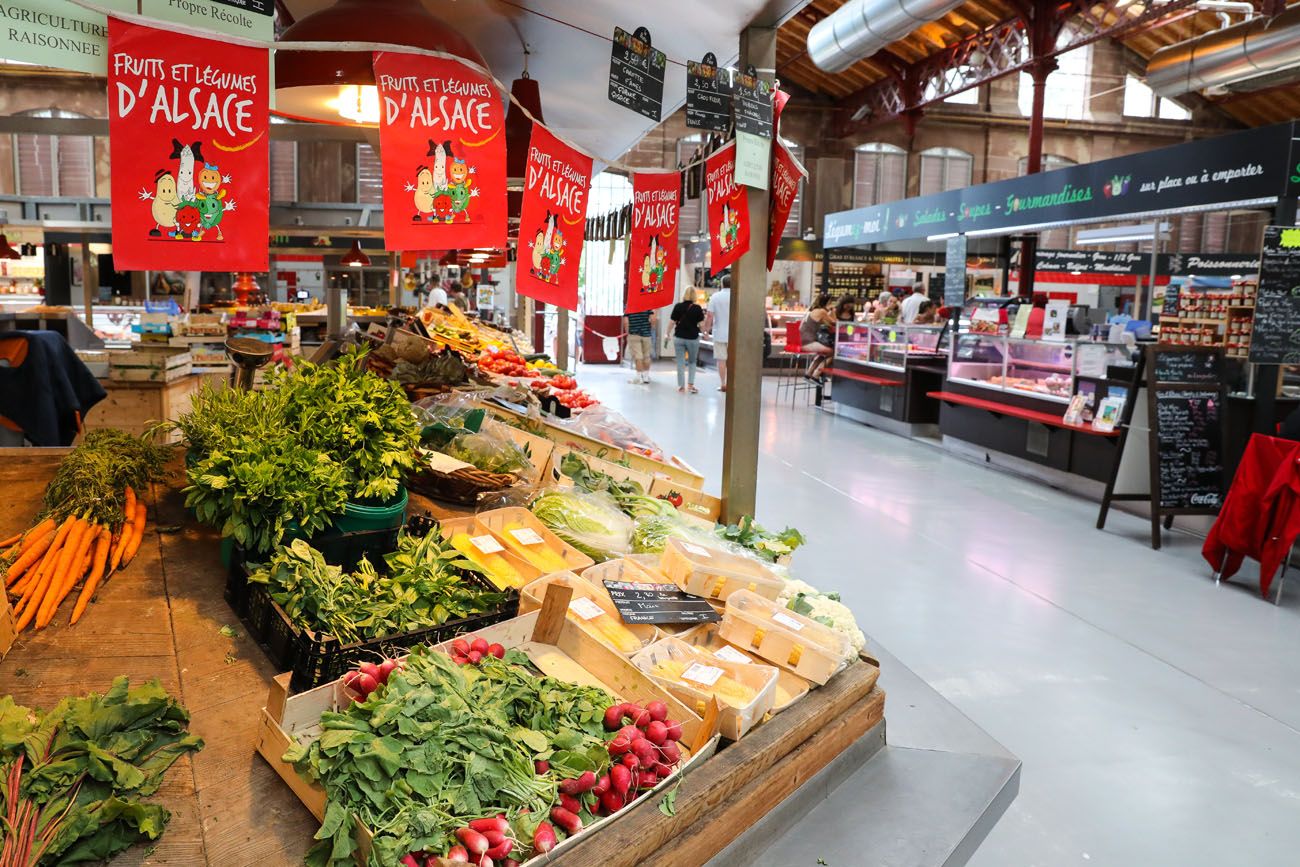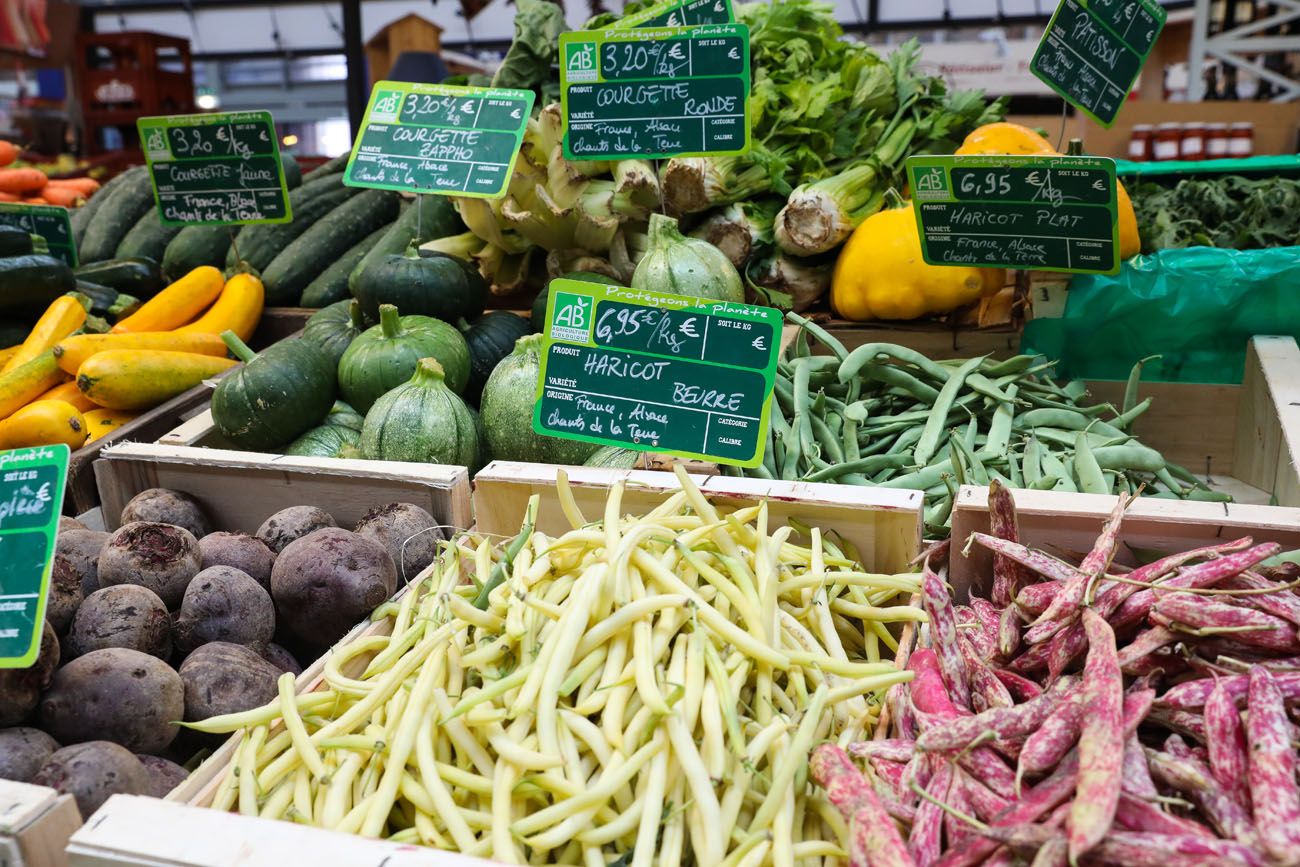 Unterlinden Museum
This museum, housed in a Dominican convent, features artwork from medieval to contemporary times. The highlight is the Isenheim Alterpiece, an alter piece that was sculpted and painted between 1512 – 1516.
Alsatian Food
Alsatian food is a blend of French and German food. Here are some things you will find on the menu.
Baeckeoffe. Potatoes, vegetables, pork, lamb, and beef are slow cooked all day in a white wine sauce.
Tarte Flambee (Flammekueche). This is similar to pizza. Thin dough is topped with crème fraiche, fromage blanc, onions and bacons and then baked to perfection.
Coq au Riesling. Chicken, garlic, and onions are cooked in a Riesling cream sauce.
You will also see foie gras, choucroute (a local variety of sauerkraut), white asparagus, and cordon bleu on the menu.
Overview of Alsatian Wine
Most of the wine that comes from the Alsace region is white wine. The predominant grapes are riesling, gewurtztraminer, pinot gris, and muscat. Only a small amount of pinot noir is grown. Unlike the rest of France, Alsace wines are labelled according to the grape varieties rather than by where they grow.
In winstubs (wine bars) throughout Colmar and the Alsace, you can dine on tarte flambee and sample Alsatian wine.
Where to Eat in Colmar
Bicuiterie Artisanale. Every morning I visited this charming little shop and bought fresh pastries and bread for breakfast. Yum! It is located at 8 Rue des Tanneurs in the Old Town.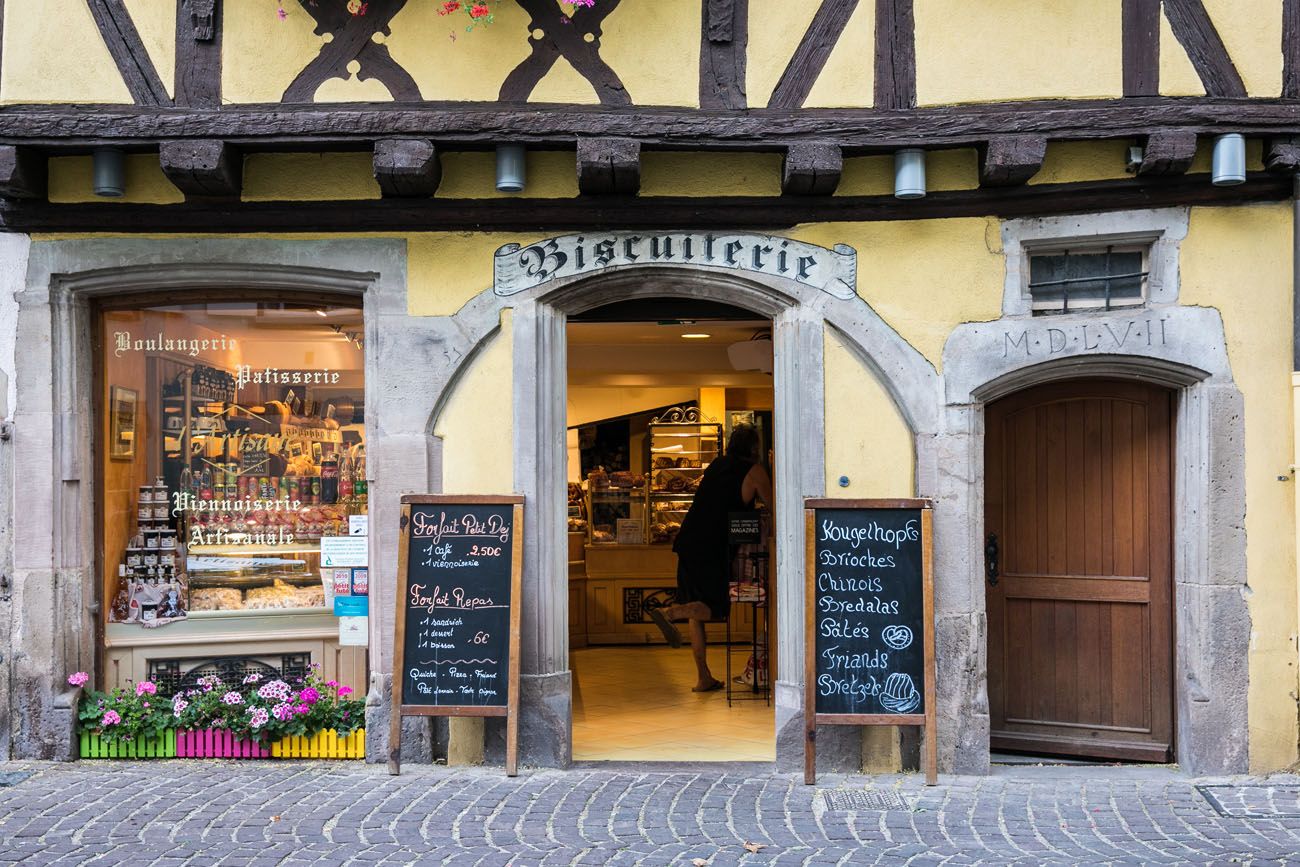 Restaurant La Soi. Dine on the best tarte flambee in Colmar in this tiny restaurant. The only thing on the menu is tarte flambee and they do it very well. This makes a great lunch spot and it's perfect if you want a delicious meal without spending a lot of money.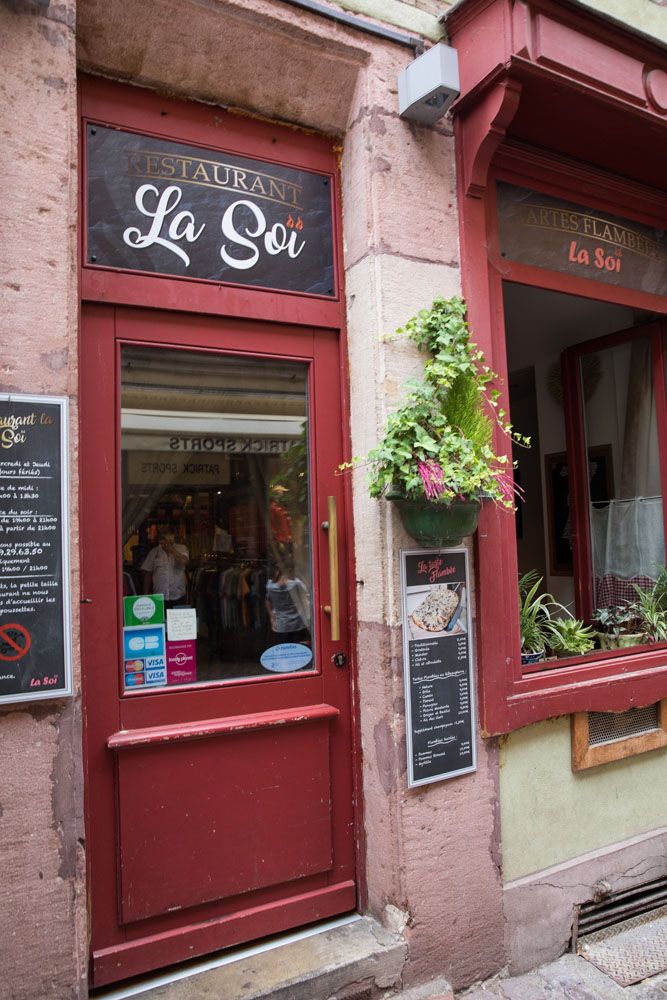 Bistrot Gourmand. Featuring Alsatian food at reasonable prices, this a nice spot to go for lunch.
Le Cercle des Aromes. This is one of the highest rated wine bars in Colmar. If you want to learn more about Alsatian wines this is a great spot to visit while in town.
Restaurant JY's. Dine on French food at this two-star Michelin restaurant. It is located in a beautiful setting right on the Lauch River. Make your reservation in advance!
Aux Armes de Colmar. This highly rated Alsatian restaurant is a nice place to go for dinner, just make sure you make your reservations in advance.
Where to Stay
APARTMENT: Reflets Sur La Lauch Apartments. This is where we stayed and it is amazing. With an unbeatable location in Colmar and nearly perfect reviews on Booking.com, it's going to be hard to find a better place than this. We stayed in a two-bedroom apartment that had a kitchen, a living room, one and half bathrooms, and a washing machine. The best part was the awesome view out of our windows over Little Venice. We loved it here and we would stay here again on a future visit to Colmar. If you look on Booking.com, we stayed in the "Loft."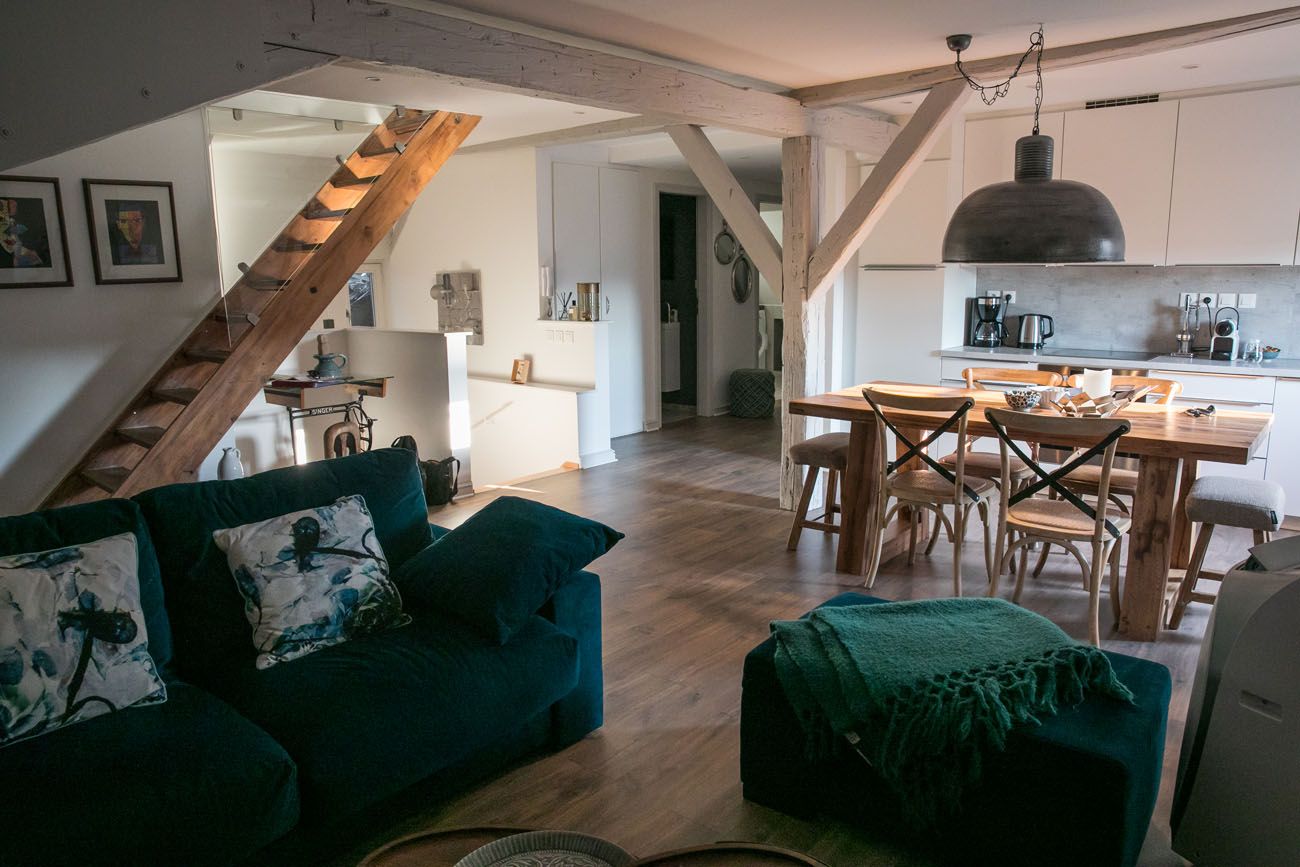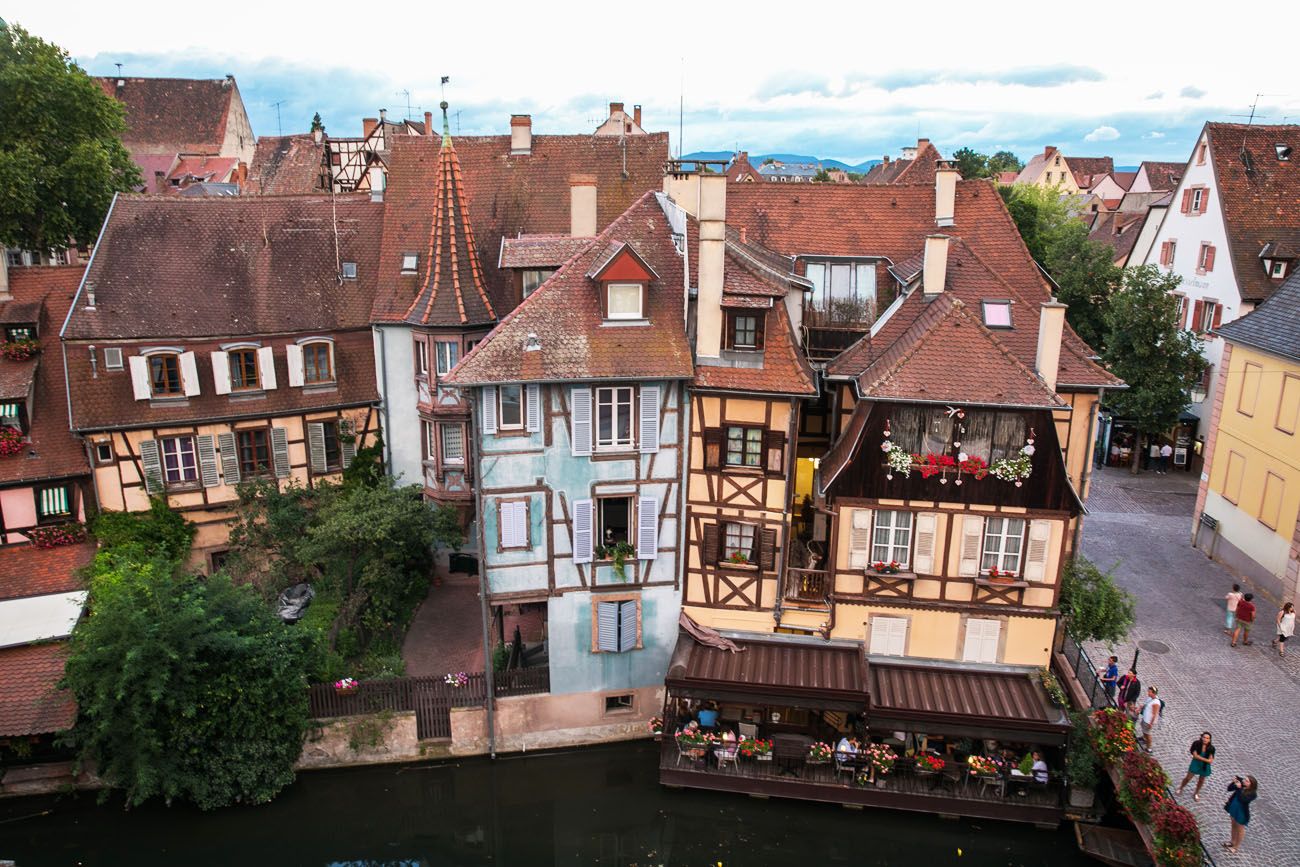 View from our apartment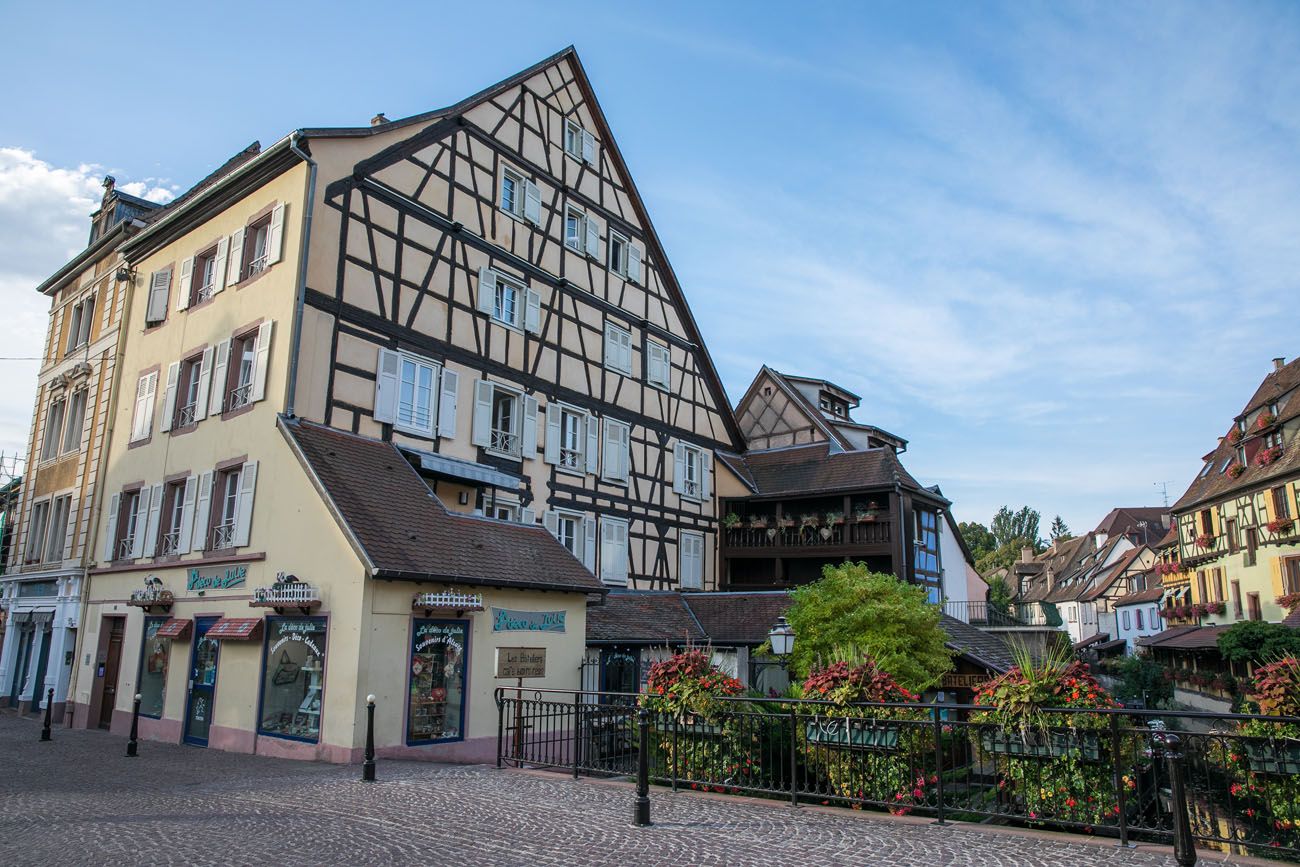 View of the apartment building, taken from the bridge on Rue Turenne, one of the best viewpoints of Little Venice. Reflets Sur la Lauch is the pale yellow building on the left of the photo. Our apartment was on the top two floors of this building.
LUXURY: La Maison des Tetes. This 5-star hotel is located in the Old Town of Colmar. Rooms are beautifully decorated and have air-conditioning, a must during the summer months.
MIDRANGE: Colmar Hotel. This highly rated hotel is located just outside of the old town. From the hotel, it takes about 10 minutes to walk to Little Venice and the heart of Colmar. It may not be located right in the Old Town, but you get a clean, comfortable hotel at a reasonable price.
BUDGET: Gite l'Ame d'Antan. This one-bedroom apartment is located in the old town of Colmar. It comes with a washing machine, a kitchen, and free WiFi.
How to Get to Colmar
The easiest way to get to Colmar is by train. Here are the travel times from nearby cities in Europe.
Paris, France:

2.5 hours

Strasbourg, France:

35 minutes

Basel, Switzerland:

50 minutes

Zurich, Switzerland:

2 hours

Frankfurt, Germany:

3 hours

Luxembourg, Luxembourg:

2.5 hours
You can also visit Colmar on a road trip through Europe. This is what we did. Here are driving times and distances from nearby cities in Europe.
Strasbourg, France:

1 hour, 74 km

Basel, Switzerland:

50 minutes, 65 km

Zurich, Switzerland:

2 hours, 160 km

Luxembourg, Luxembourg:

3.75 hours, 300 km

Stuttgart, Germany:

2.5 hours, 230 km

Paris, France:

5.5 hours, 500 km

The closest airports are located in Strasbourg, France and Basel, Switzerland. From Strasbourg and Basel, you can take the train or rent a car to get to Colmar.
Best Time to Visit Colmar
Colmar can be visited year-round. However, if you get your timing right, you can visit Colmar during one of its many festive seasons.
From late March through early April, the town is decorated for Easter and you can go shopping at the Easter markets. In early July, classical musical artists perform at the Colmar International Festival. At the end of July into early August, Colmar hosts the Alsace Wine Fair. And finally, the streets fill with smalls shops and decorations during the Christmas market season.
The busiest times to be in Colmar are during the summer months and from late November through December, when it is the Christmas market season. If you want to avoid the crowds, visit Colmar in late winter and early spring, in between New Year's and Easter.
Late spring and early fall are nice times to visit. This is the shoulder season so crowds and hotels prices are lower.
Tips for Visiting Colmar
Make your dinner reservations in advance, especially if you will be in town during peak season. During our visit in August, it was impossible to just show up at a restaurant past 6 pm and expect to be seated.
Plan to spend at least one night in Colmar. It's very quiet here during the early morning hours, making this the best time to stroll the city streets crowd-free.
If you plan to visit Colmar in the summer, reserve a place that has air-conditioning. The average high is 27°C (80°F) but heat waves are not uncommon. During our visit in August, daytime temperatures reached 35°C (95°F). A heat wave like that is unusual, but not impossible, as we learned during our visit.
Best Day Trips from Colmar
There are dozens of other charming towns to visit in the Alsace wine region. You can easily day trip to these towns either by car, on a tour, or even by bicycle.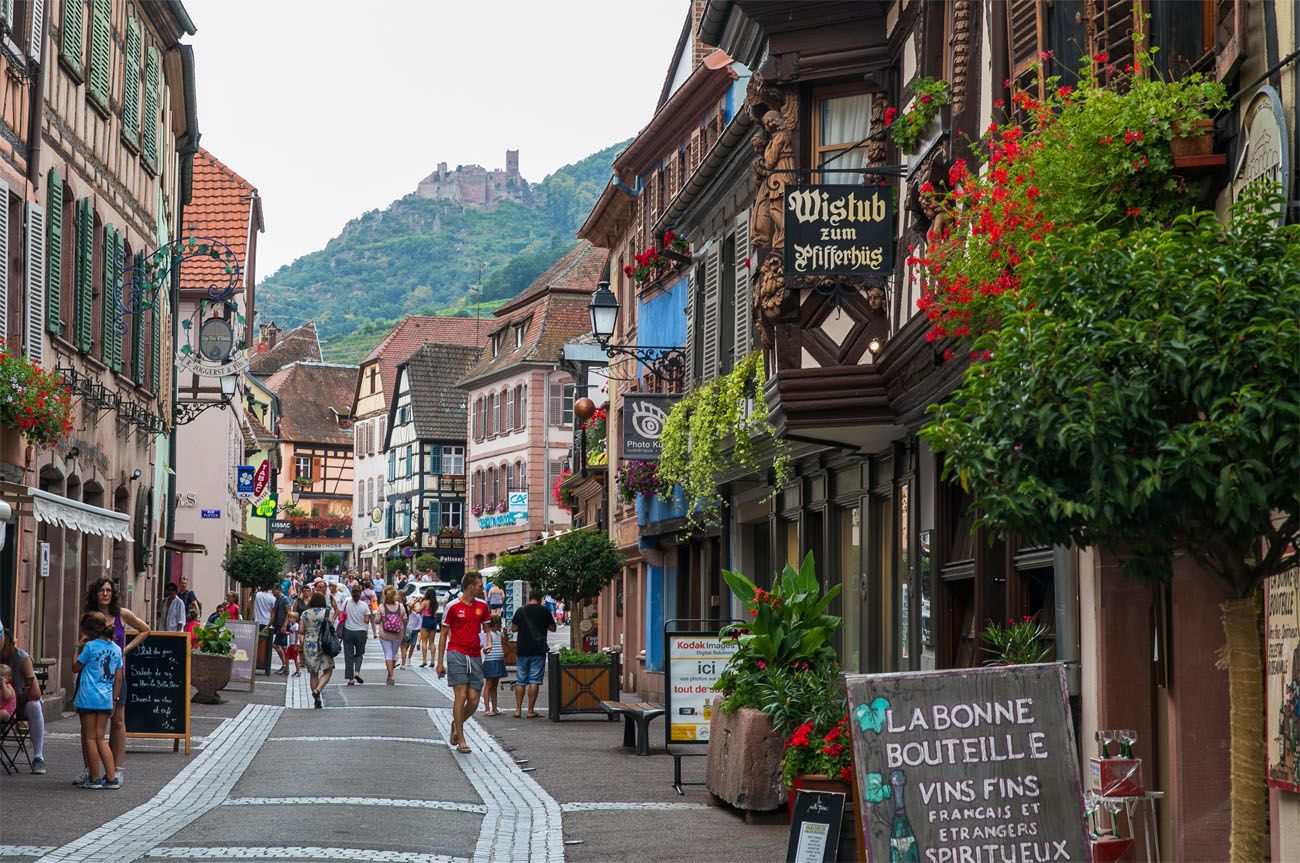 Ribeauville | One Day in Colmar Itinerary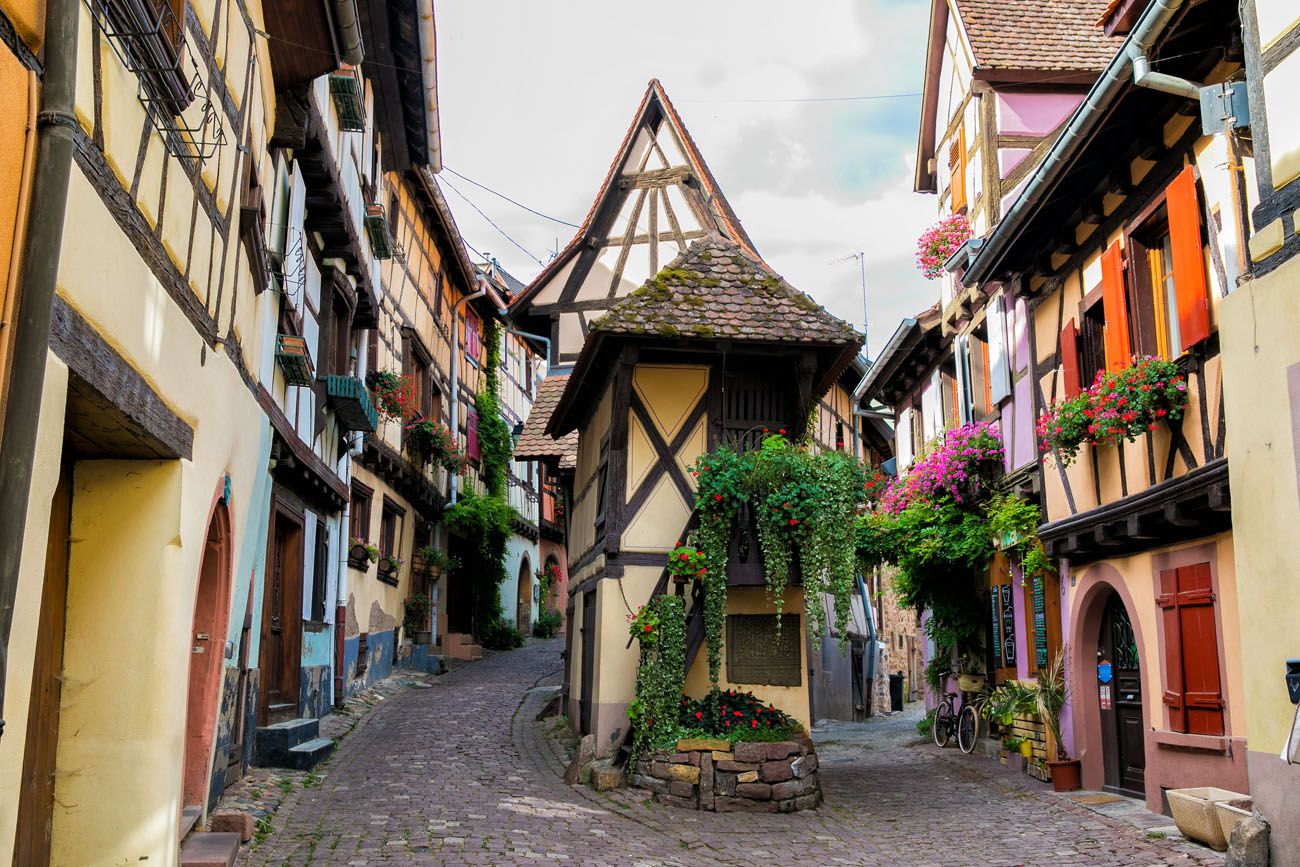 Eguisheim | One Day in Colmar Itinerary
Tours of the Alsace Wine Region
Europe Itinerary Ideas with Colmar
If you are looking for a great vacation idea and have 7 to 10 days available, consider spending 3 days in Paris and 4 days in the Alsace wine region. A high-speed train whisks travelers from Paris to Colmar in under 3 hours. Once in town, rent a car for a few days and road trip through the region. Return to Paris by train (or continue on to somewhere new…Zurich and Lucerne, Switzerland are another quick train ride away) and fly home from Paris.
---
If you have any questions about how to spend one day in Colmar, let us know in the comment section below.
More Information for Your Trip to France
ALSACE WINE REGION: Learn how to plan your visit in our 3 Day Alsace Wine Region itinerary. We also have a guide to the towns on the Alsace Wine Route.
PARIS: Start with our article Best Things to Do in Paris for ideas of what to do in Paris. Plan your time in the city with our 2 Day Paris Itinerary and 3 Day Paris Itinerary. We also have a Paris Hotel Guide, advice on visiting Paris with kids, a Paris Food Guide, and advice for visiting Paris at Easter.
CHAMONIX: Riding the cable car to Aiguille du Midi is one of the best things to do in Chamonix. Also, learn how to hike to Lac Blanc and the Argentiere Glacier, two of the best hikes in Chamonix.
FRENCH RIVIERA: Plan your visit to the French Riviera and Provence in our 10 Day French Riviera Itinerary.
TRAVEL INSPIRATION: Here are 15 fairytale destinations to visit around the world. And if you are considering a trip to Europe, check out our article 30 Beautiful Places to Visit in Europe.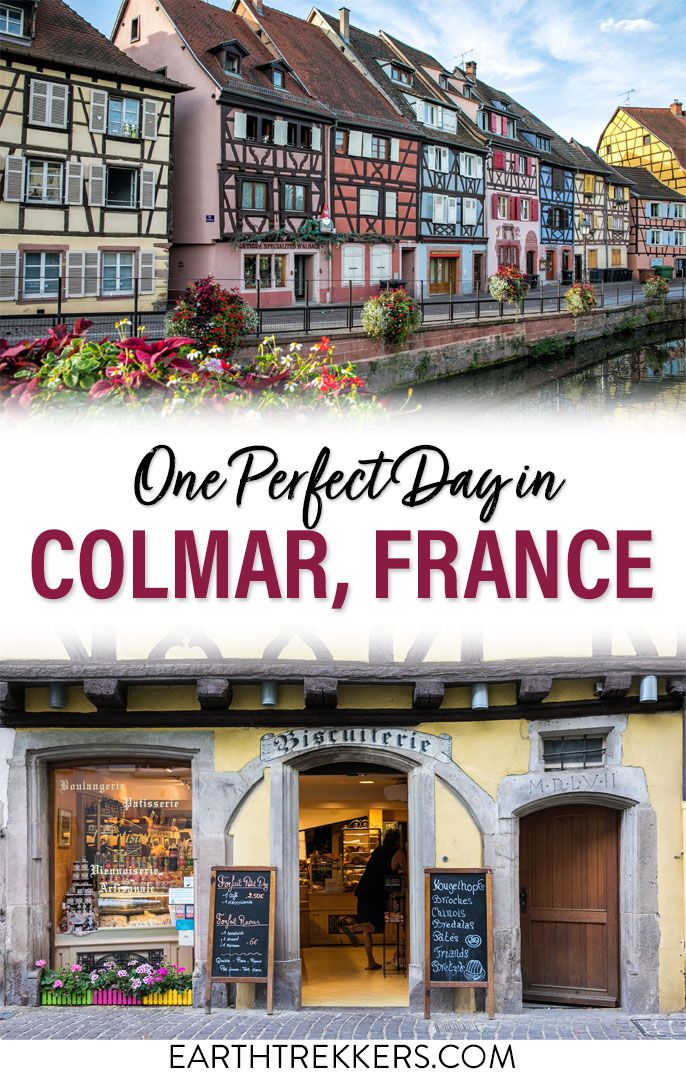 Note: This post contains affiliate links. When you make a purchase using one of these affiliate links, we get paid a small commission at no extra cost to you.
All rights reserved © Earth Trekkers. Republishing this article and/or any of its contents (text, photography, etc.), in whole or in part, is strictly prohibited.