Are you considering a Monument Valley sunrise tour? If so, it is a great experience, but there are a few things to know before you go.
You Must Take a Tour
Monument Valley is located on the Utah-Arizona border not far from the Four Corners region. It is a Tribal Park owned and managed by the Navajo Nation. There is a 17-mile loop that you can drive that takes you to the main sights.
However, if you want to see more of Monument Valley, you must do so with a guide. Therefore, you can only venture off of the 17-mile loop if you take a tour. If you have the time, it is worth it to join a tour and explore further into the park.
A Monument Valley sunrise tour is a great option, especially if you are into photography.
It's a Very Early Morning
Of course it is, since you will be watching the sunrise. The tour actually starts an hour and a half before sunrise, in order to get you to the first location well before the sun makes its first appearance of the day. We took the tour at the beginning of May and we met our guide at the Visitor Center at the very early hour of 5 am (sunrise was at 6:30 am).
Bring Warm Clothing
Don't expect it to be warm, even during the summer. This is the desert so it can be chilly, if not downright cold, before the sun rises. It was 32°F when we took the tour. Nothing like starting the day cold and groggy! But it is worth it to get these photos.
Where Do You Go?
There are multiple tour companies and they can be flexible with the route, but most will take you on a three hour loop through the Monument Valley backcountry. Accessed from the 17-mile tourist loop, this tour takes you to the restricted access locations such as the Totem Pole, Ear of the Wind, and Suns Eye.
Photos of the Monument Valley Sunrise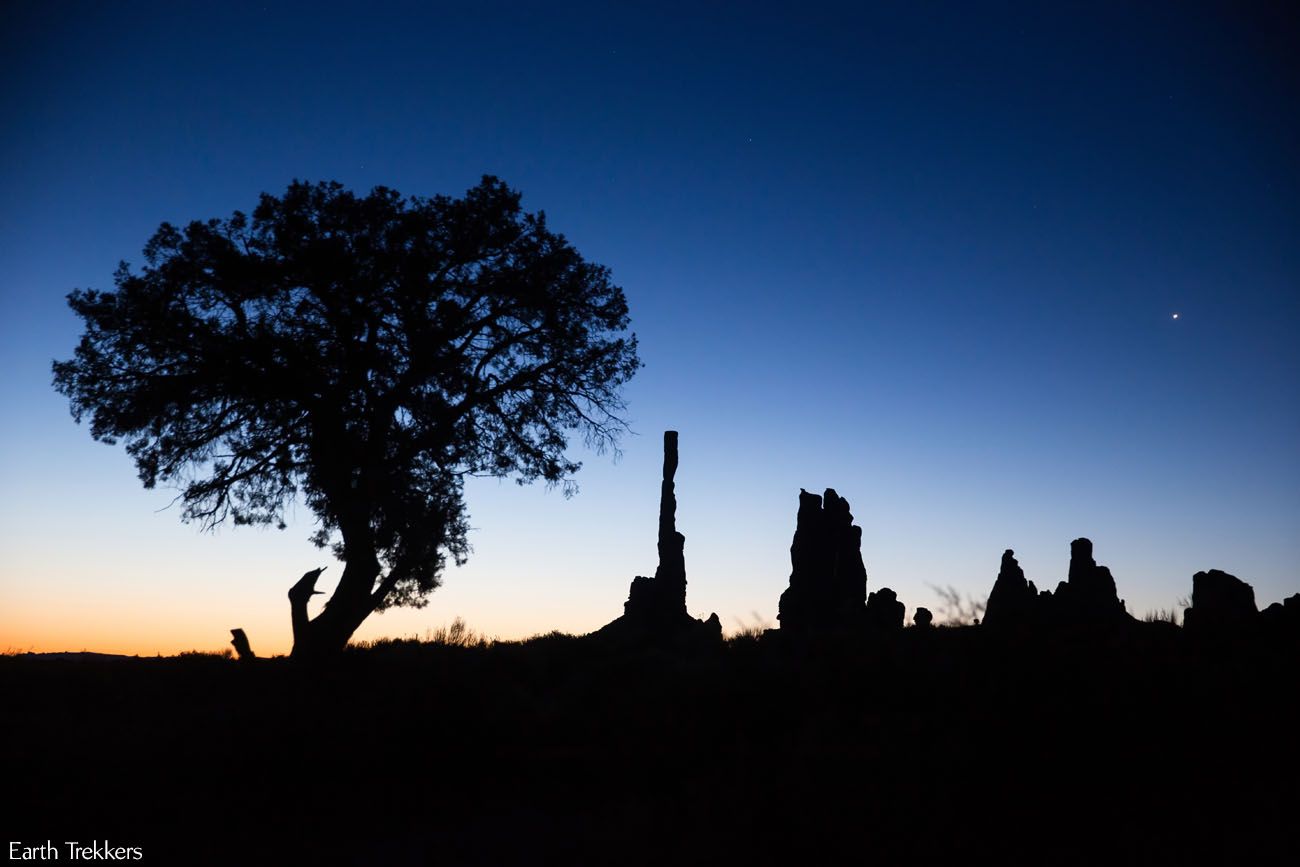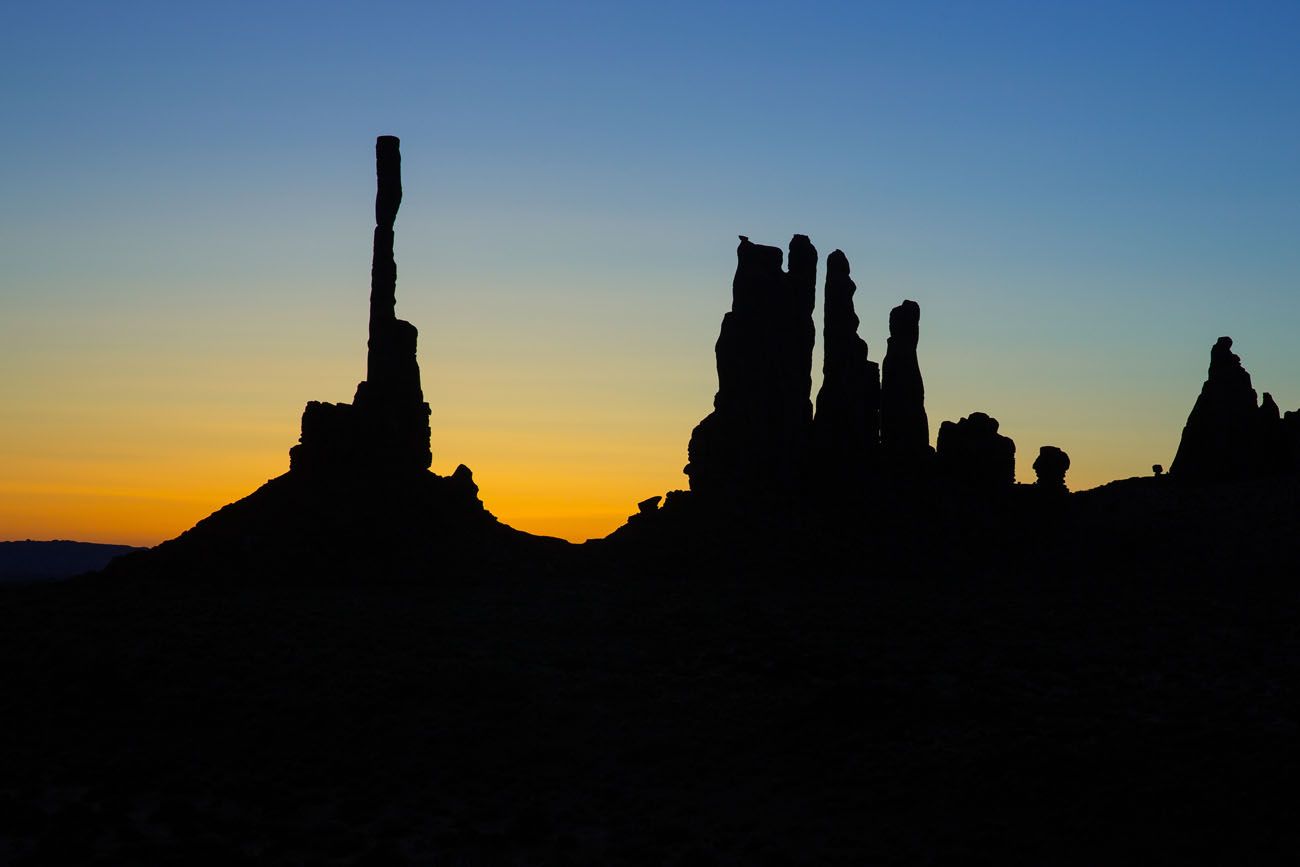 Waiting for our first glimpse of the sun. It would have been nice to have some clouds today.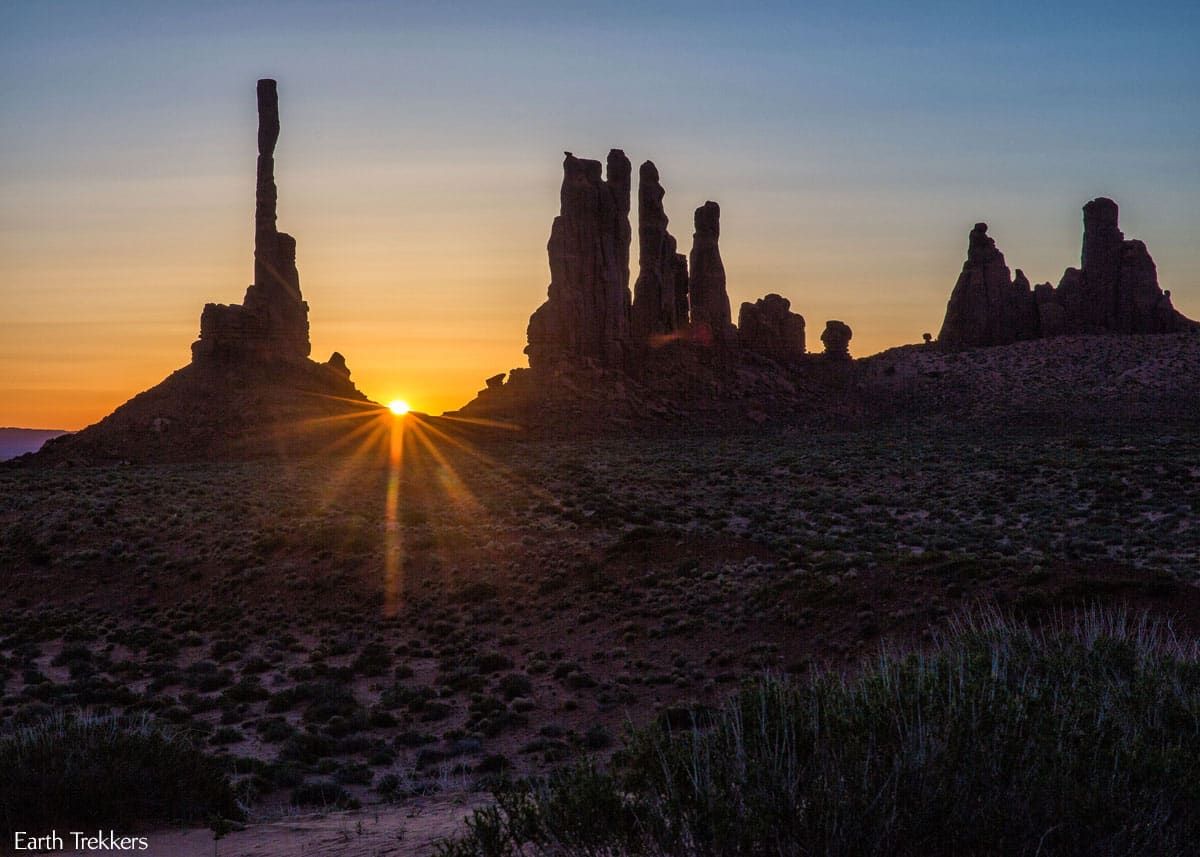 First rays of sunlight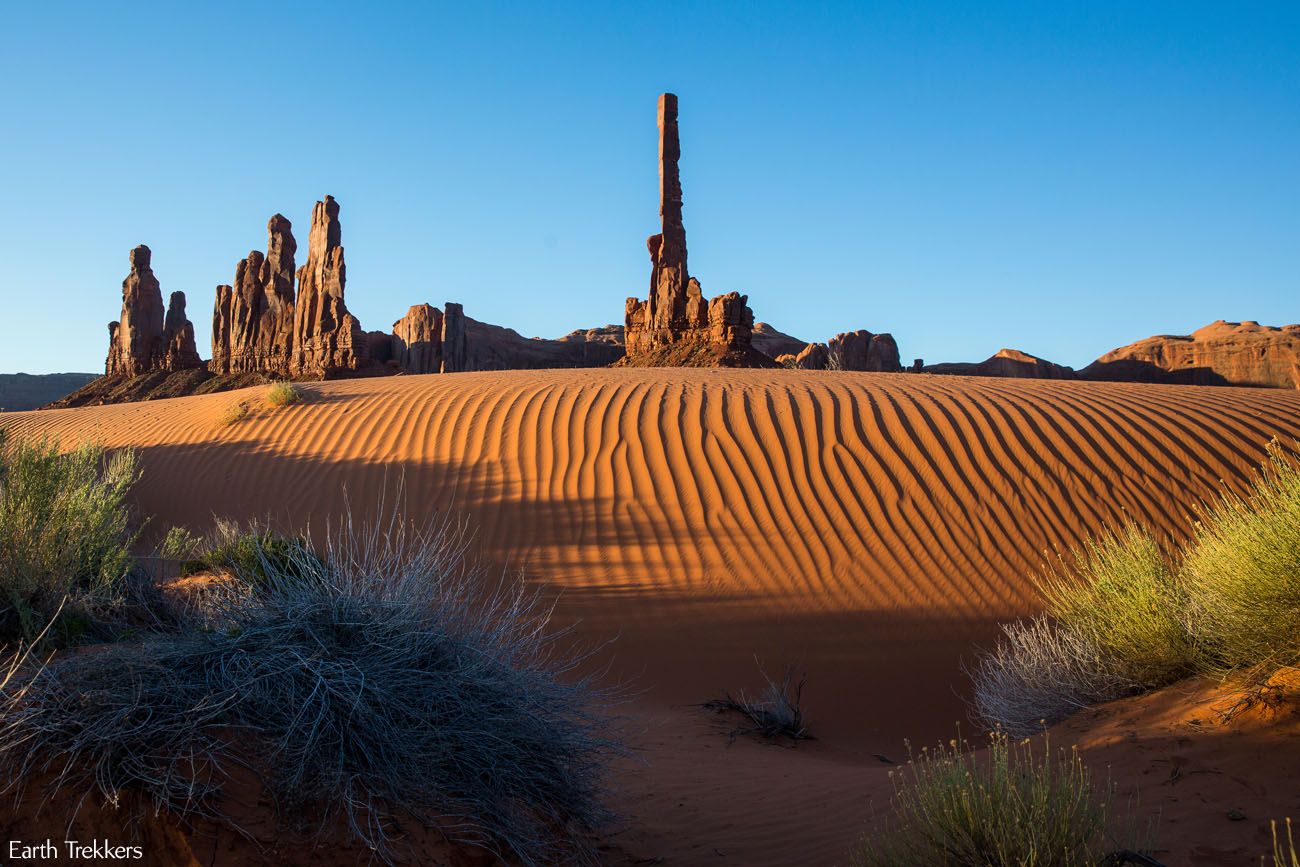 Totem Pole and sand ripples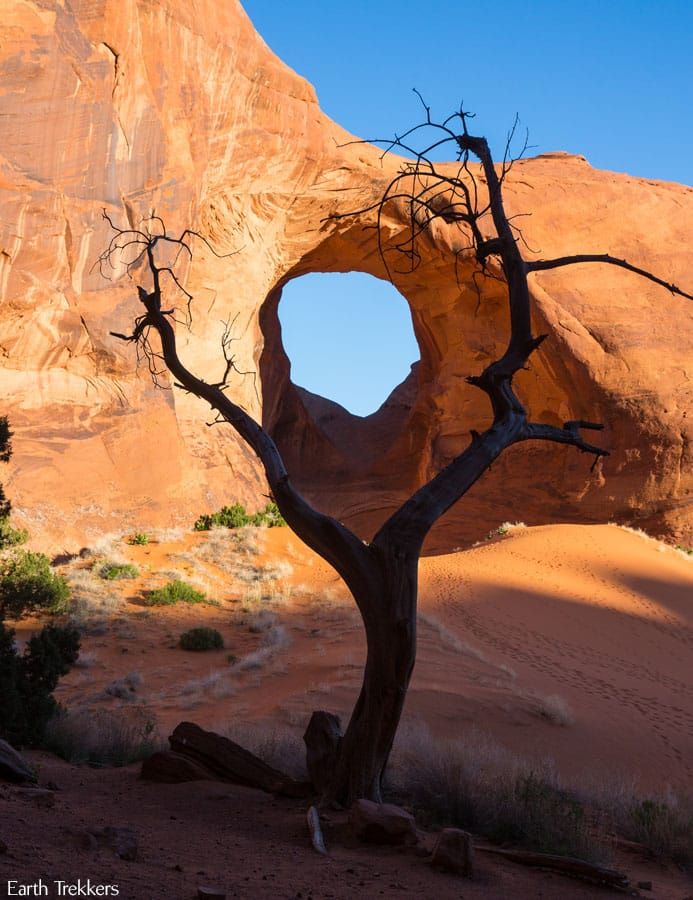 Ear of the Wind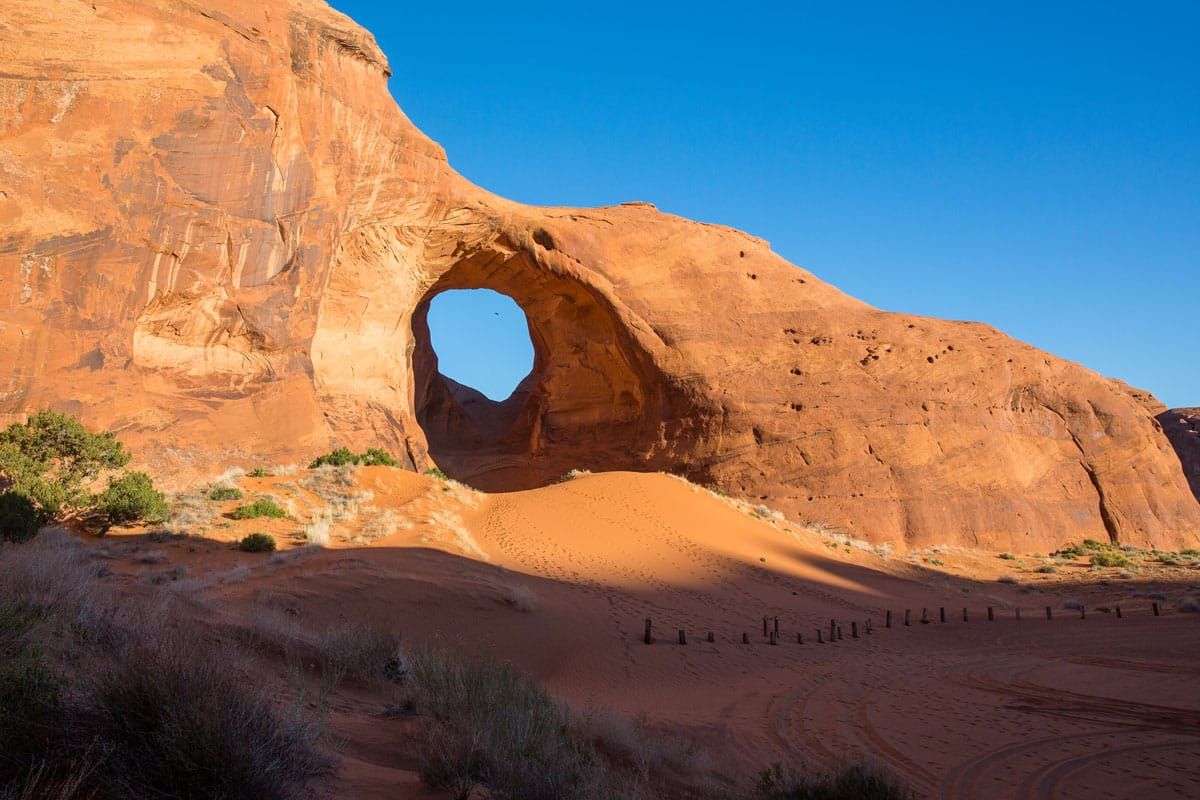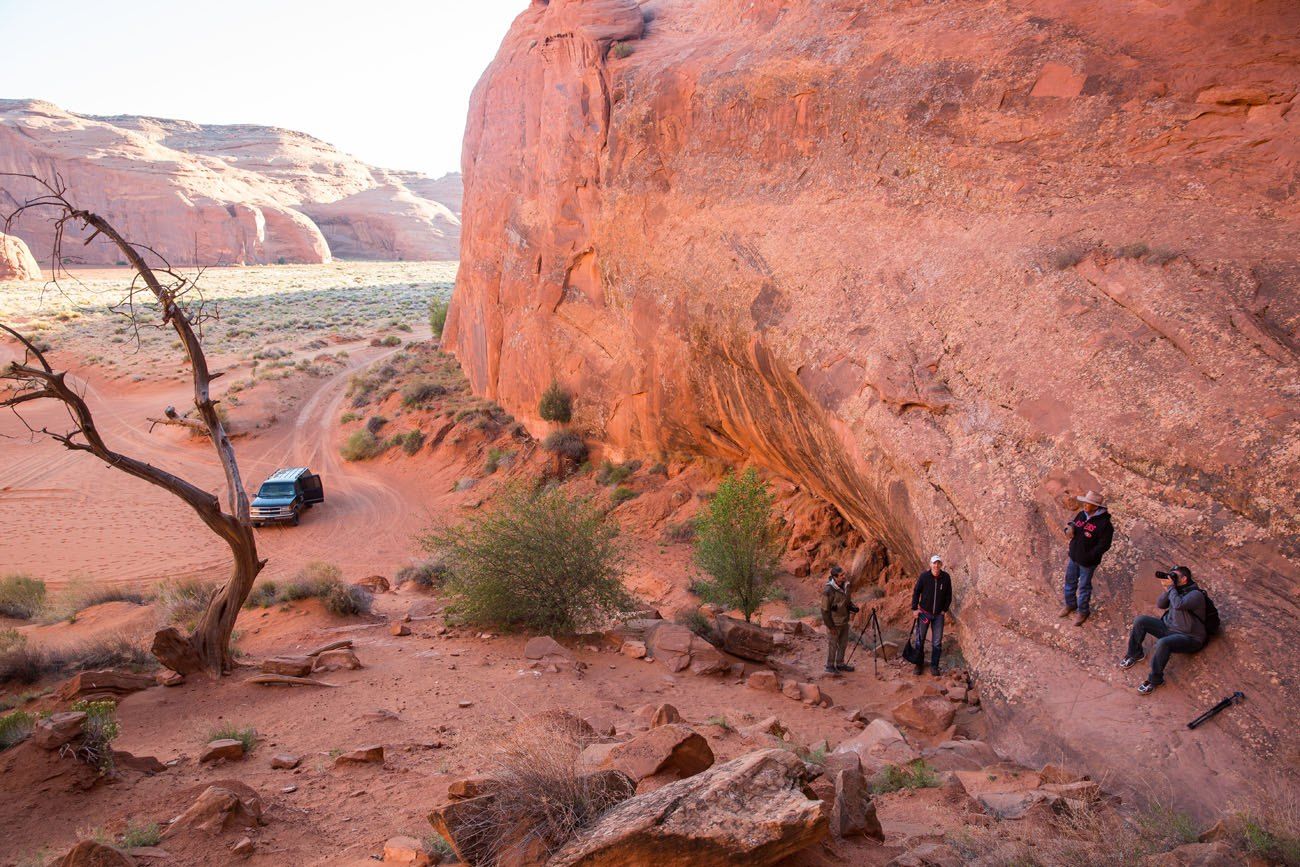 Our tour group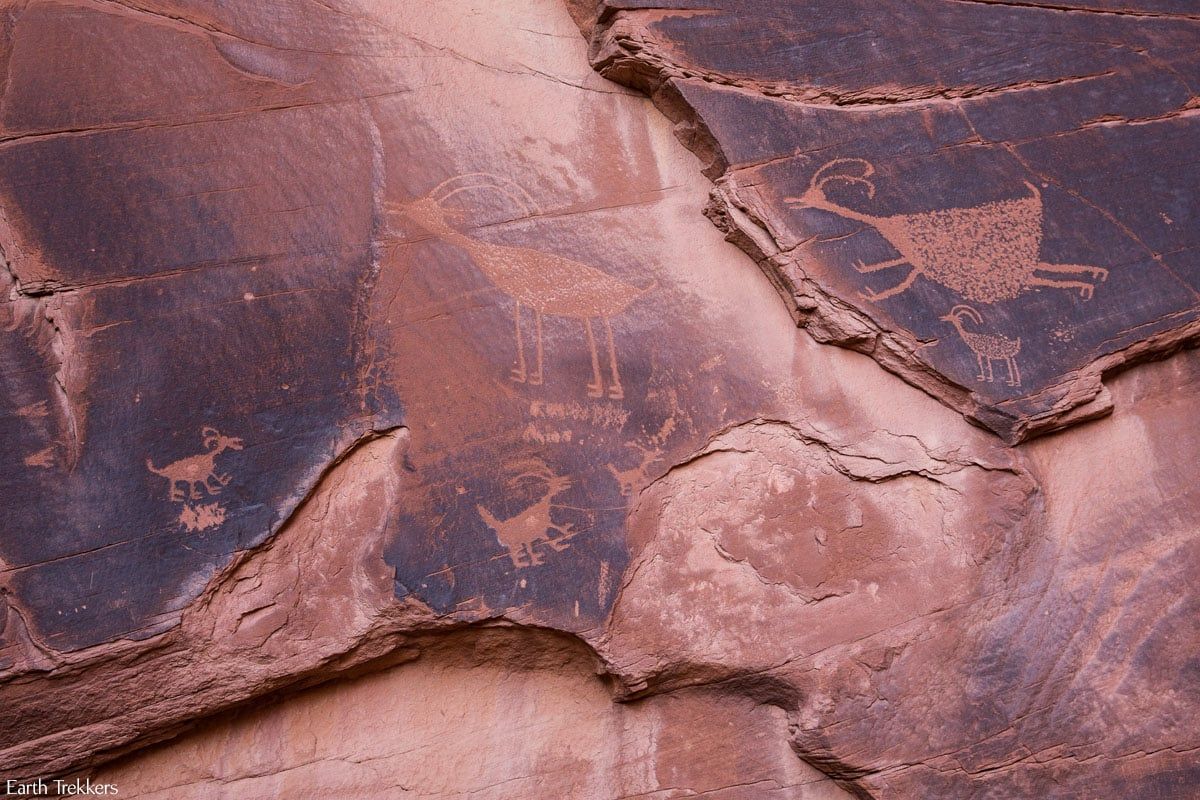 Petroglyphs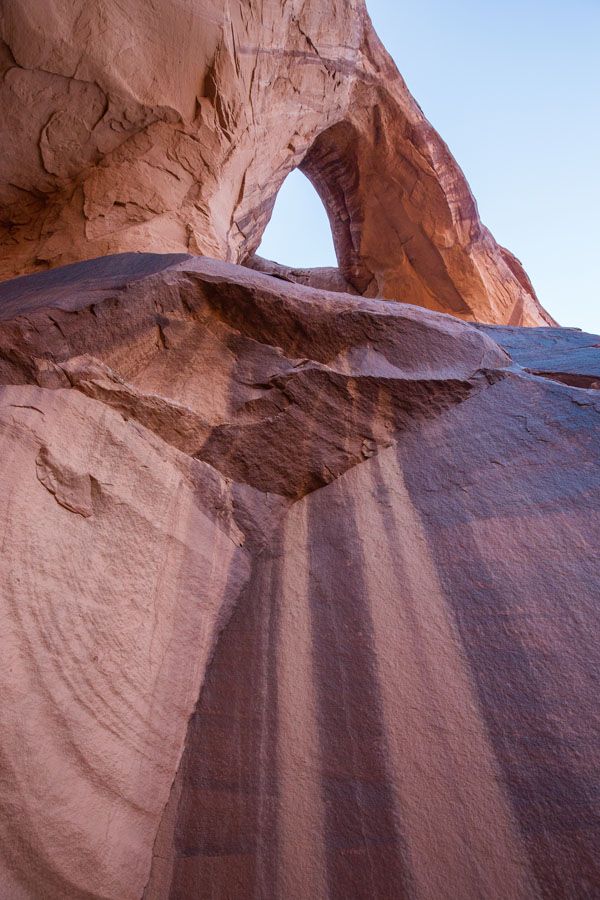 Suns Eye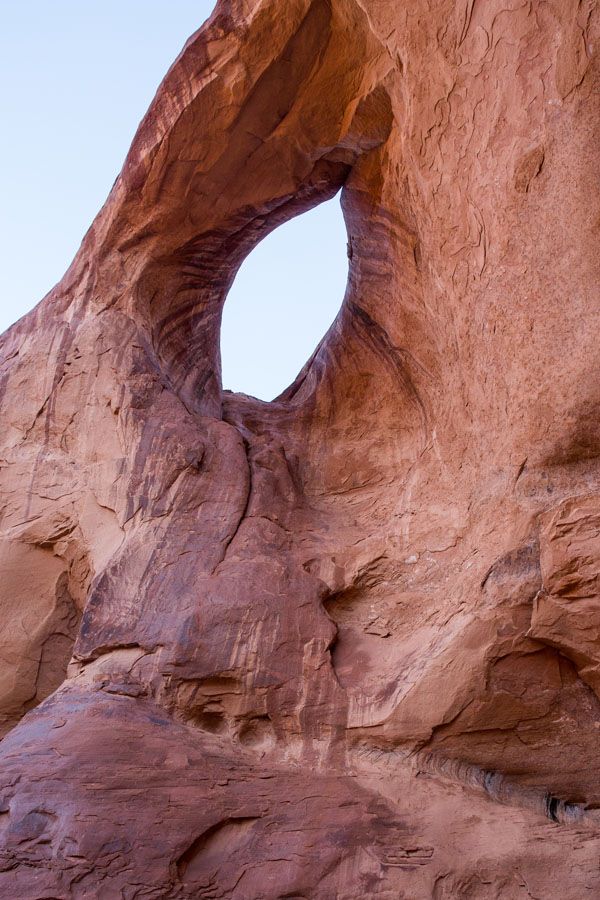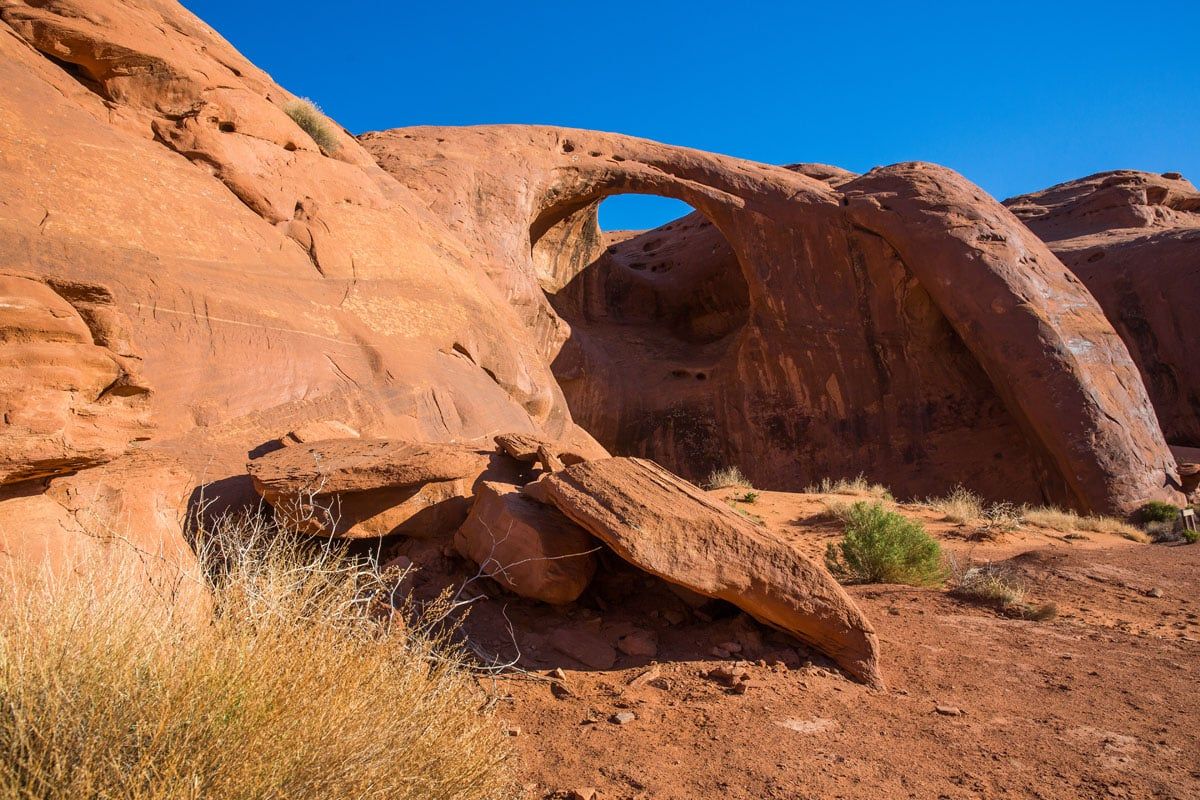 Moccasin Arch
What to Bring
Bring your photography gear and don't forget your tripod. That's a must to get the most out of a sunrise tour.
Bring warm clothing. I wish I had brought gloves…my hands were freezing!!
Our Tour Company
We used Phillips' Photography Tours because they get stellar reviews on Trip Advisor.
Our guide was Ray. He was full of interesting stories and knew all of the best angles and locations to take the photos. If you need help, he can help you with camera settings and composing your shots.
On our tour there were only two other photographers, so we had a very small group. With only three of us taking photos, we were not in the way of each other like other groups were. We saw other tours with as many as ten people, all trying to get that same shot.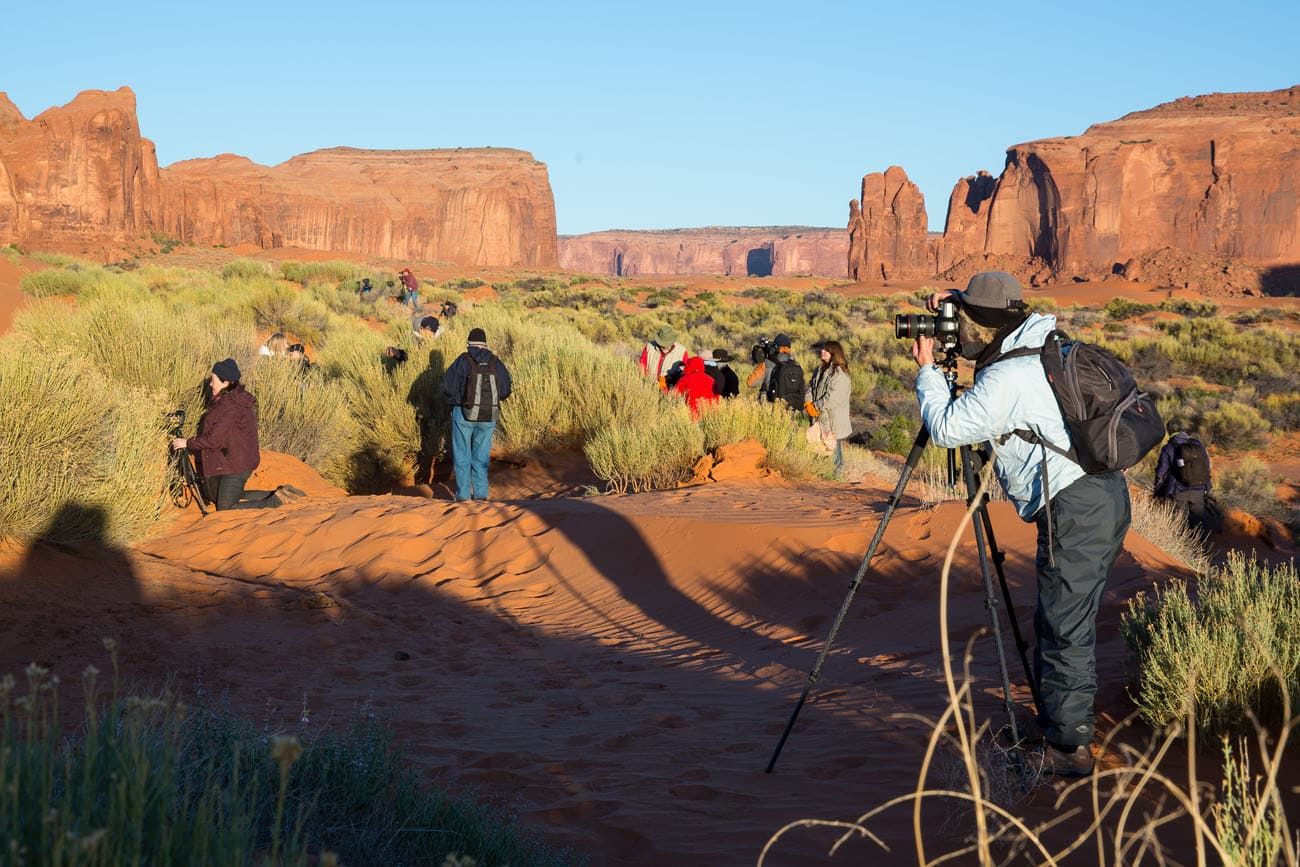 Is it Worth It?
Yes, it's worth it. We got to explore the backcountry of Monument Valley, watch as the sun rose over this iconic landscape, and now we have a nice collection of unique photographs. For photographers, a Monument Valley sunrise tour is must-do.
If getting up early is not your idea of fun while on vacation, consider taking a sunset tour instead.
---
More information for your trip to Monument Valley
MONUMENT VALLEY: Learn what there is to do and how to plan your visit in our Guide to Monument Valley. We also have an article on what it is like to hike to Teardrop Arch.
PETRIFIED FOREST: This small national park is an underrate gem. Plan your visit with our guide to the Best Things to Do in Petrified Forest National Park.
ANTELOPE CANYON: Journey through Upper Antelope Canyon and Lower Antelope Canyon in photos. If you only have time for one, don't miss our article Should You Visit Upper or Lower Antelope Canyon?
ARIZONA ITINERARY: If you have 10 days in Arizona, learn how to visit the Grand Canyon, Sedona, Monument Valley, Antelope Canyon, and Saguaro and Petrified Forest National Parks in one amazing road trip.
USA ROAD TRIPS: Planning your next big adventure in the USA? Check our our USA Road Trip Guide for travel ideas and sample itineraries.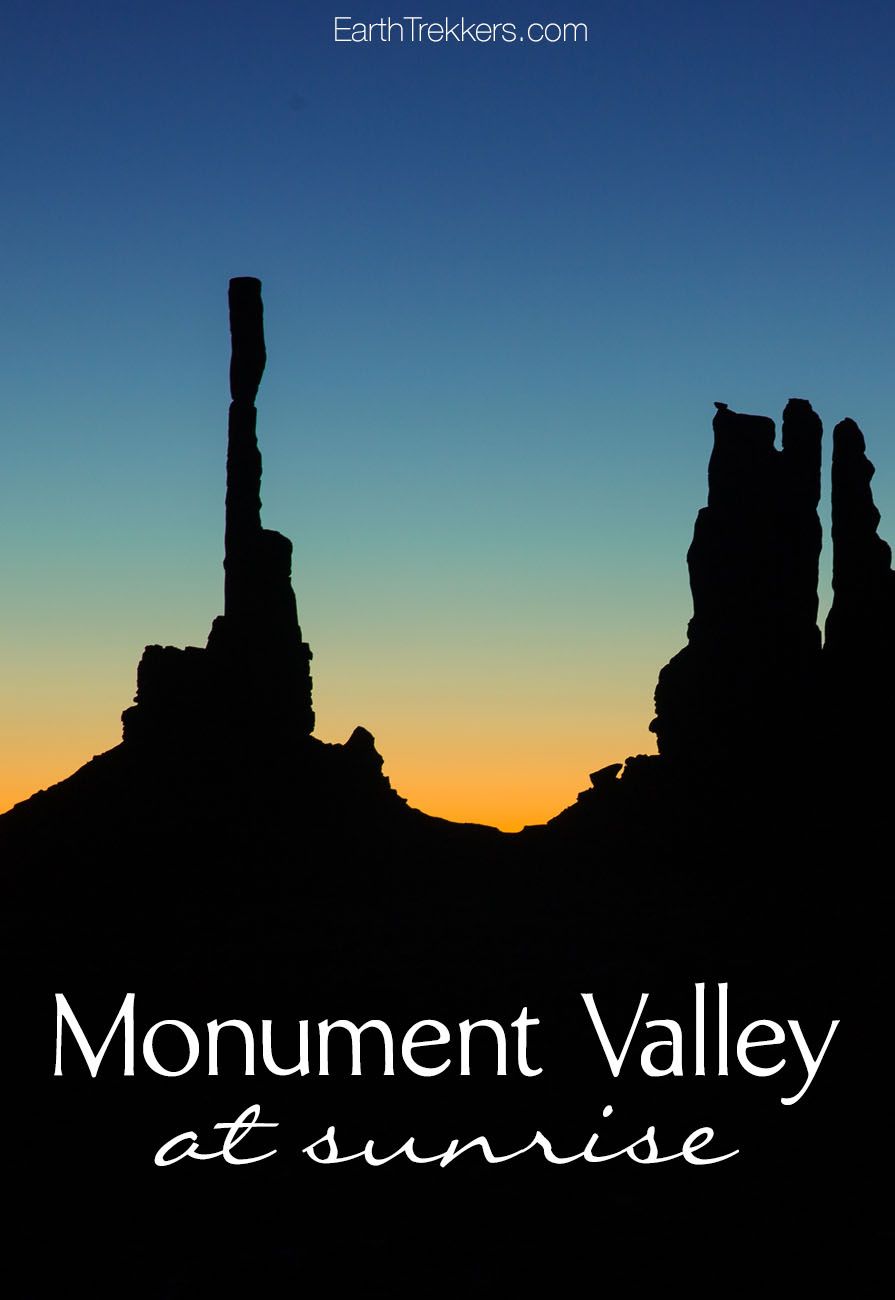 All rights reserved © Earth Trekkers. Republishing this article and/or any of its contents (text, photography, etc.), in whole or in part, is strictly prohibited.