Our visit to the United Arab Emirates was very brief, really just a layover between South Africa and Nepal. The UAE is a country that Tim has always dream of visiting, these cities born from oil and paved with gold. We had three days of luxury before heading to Nepal, a country on the opposite end of the spectrum when it comes to wealth.
Abu Dhabi
Abu Dhabi was our first stop. Stepping off the airplane we were immediately greeted by the oppressive heat of September. What a difference from the cool, dry winter of South Africa! We got around by taxi here; it was much too hot for us to do any real walking. We learned our lesson when we walked a few blocks down by the beach, ending up drenched in sweat after just a few minutes.
The Sheikh Zayed Grand Mosque
The Sheikh Zayed Grand Mosque is gorgeous, probably one of the most beautiful buildings we have seen yet. It is almost brand new, constructed between 1996 to 2007.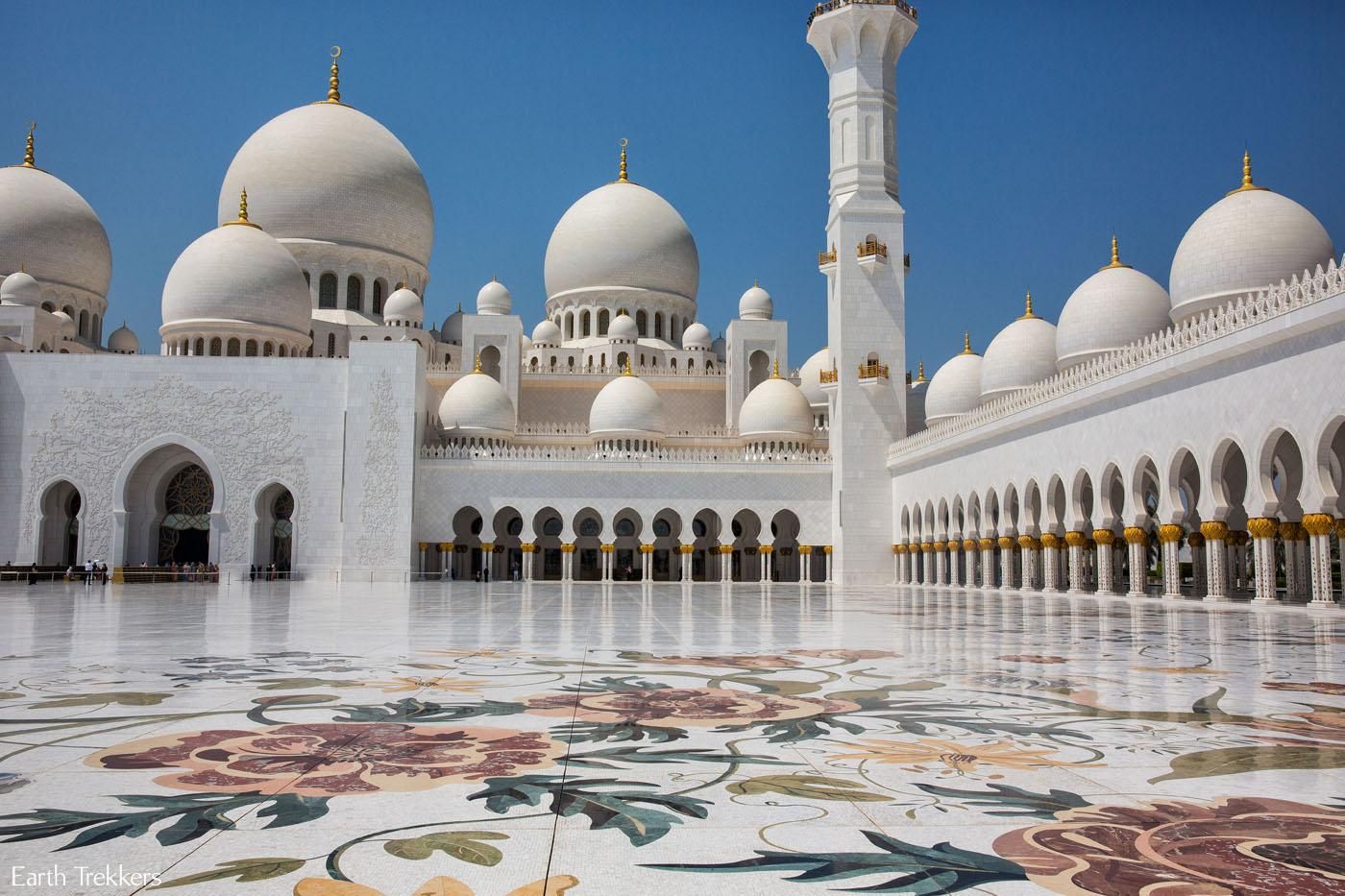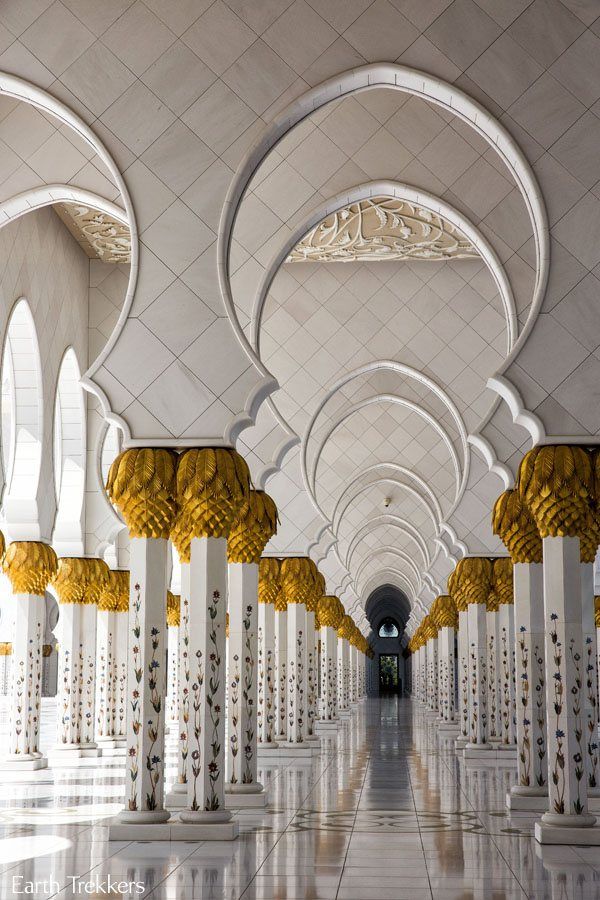 We walked across the blindingly brilliant courtyard to the entrance into the mosque. Tim and I just recently lost our sunglasses in South Africa and have not had time to replace them. The two of us squinted our way across the bright white, very reflective floor of the courtyard. We removed our shoes and gratefully entered the air conditioned and dimly lit main prayer room of the mosque.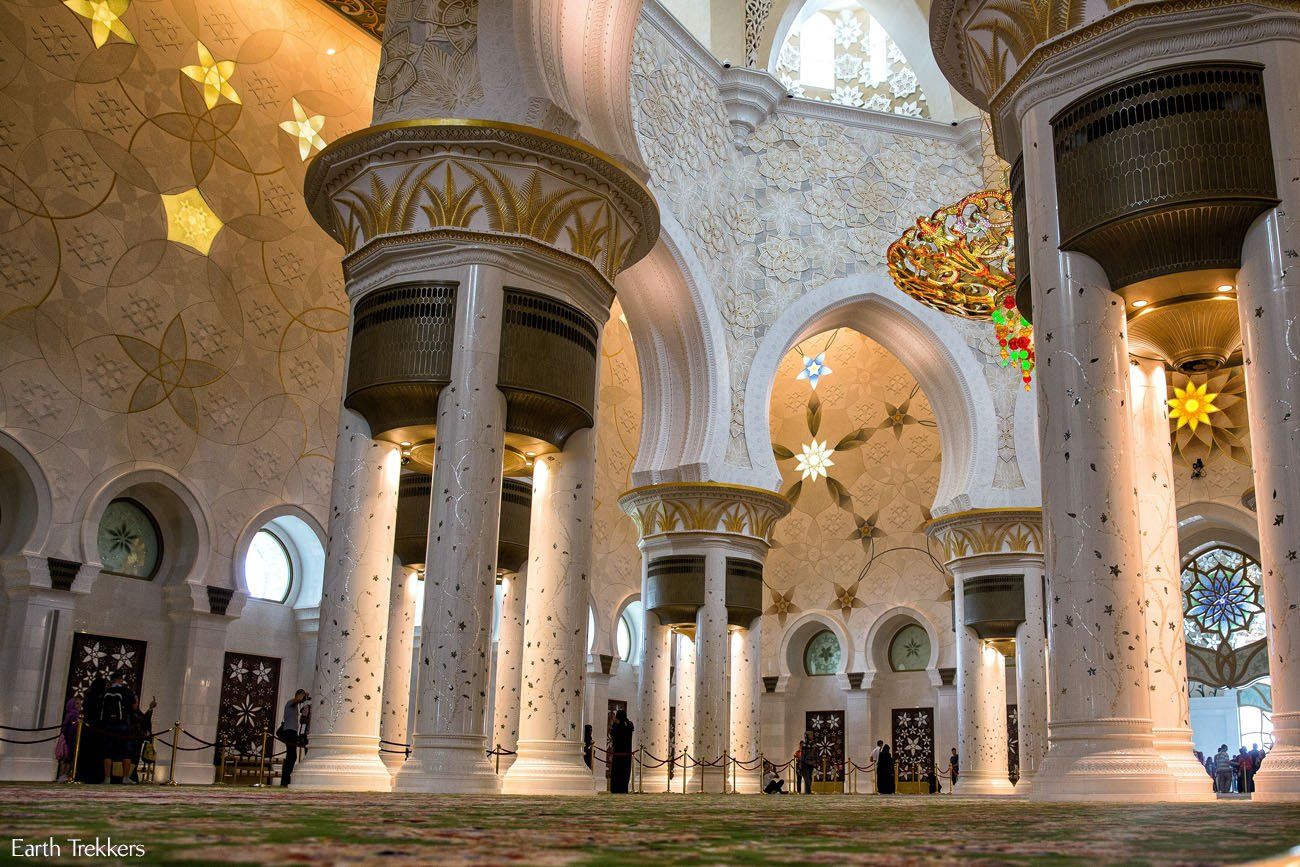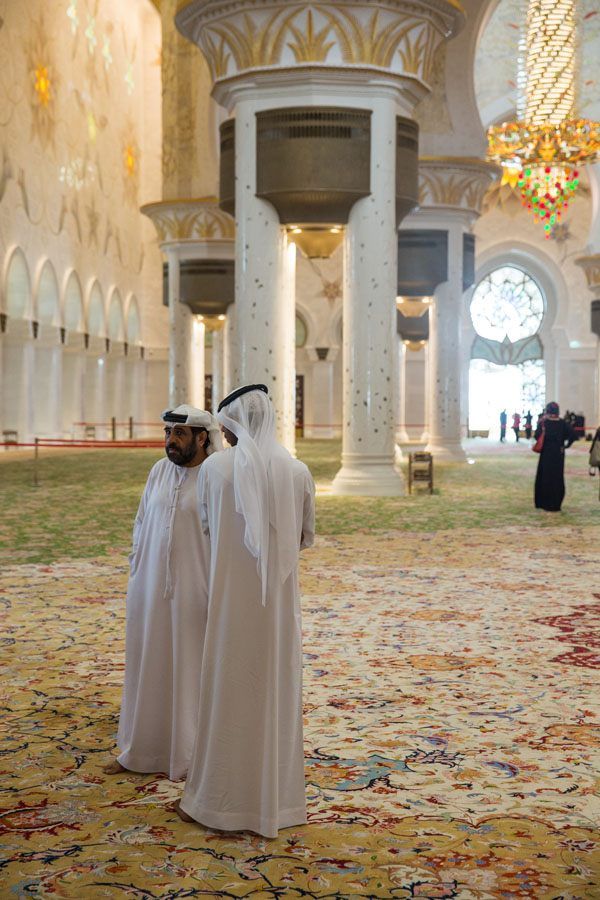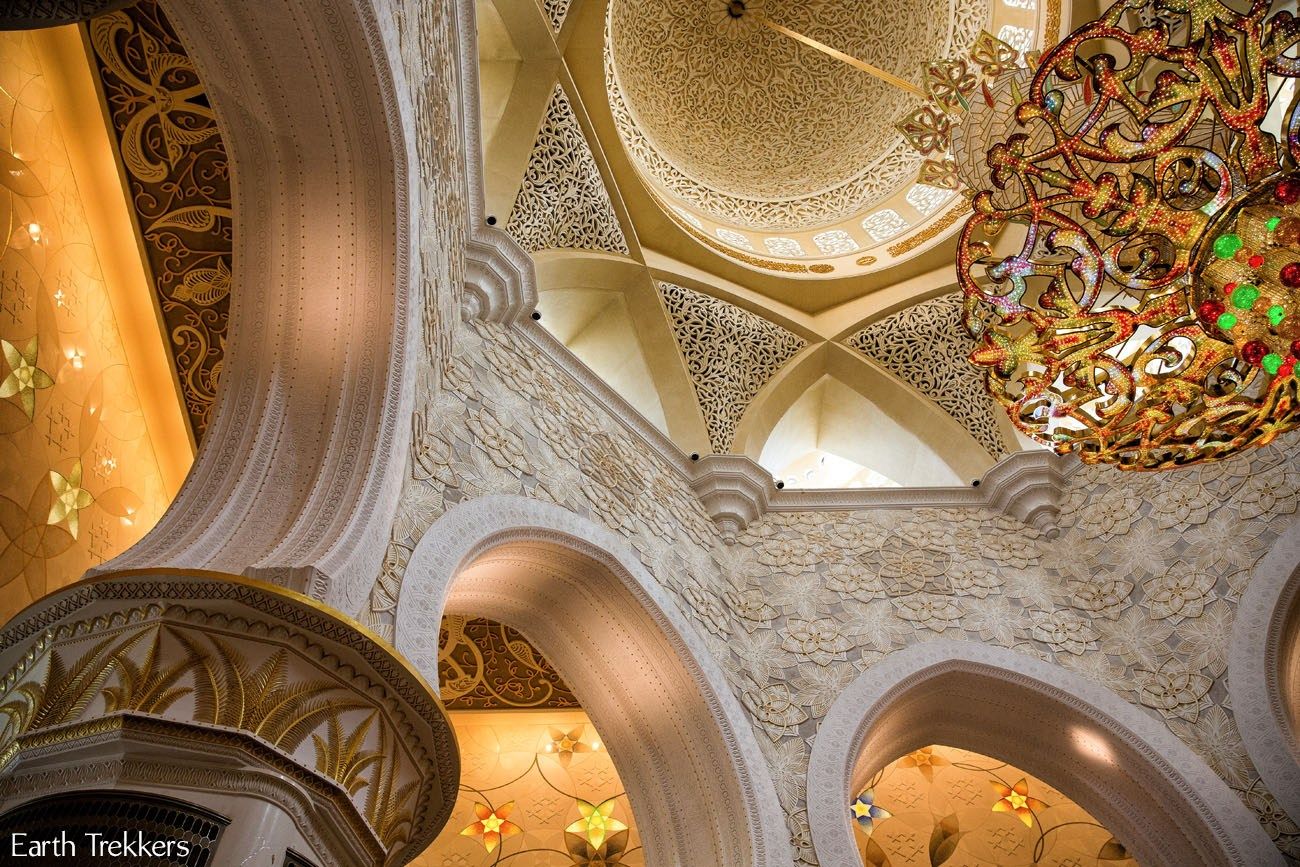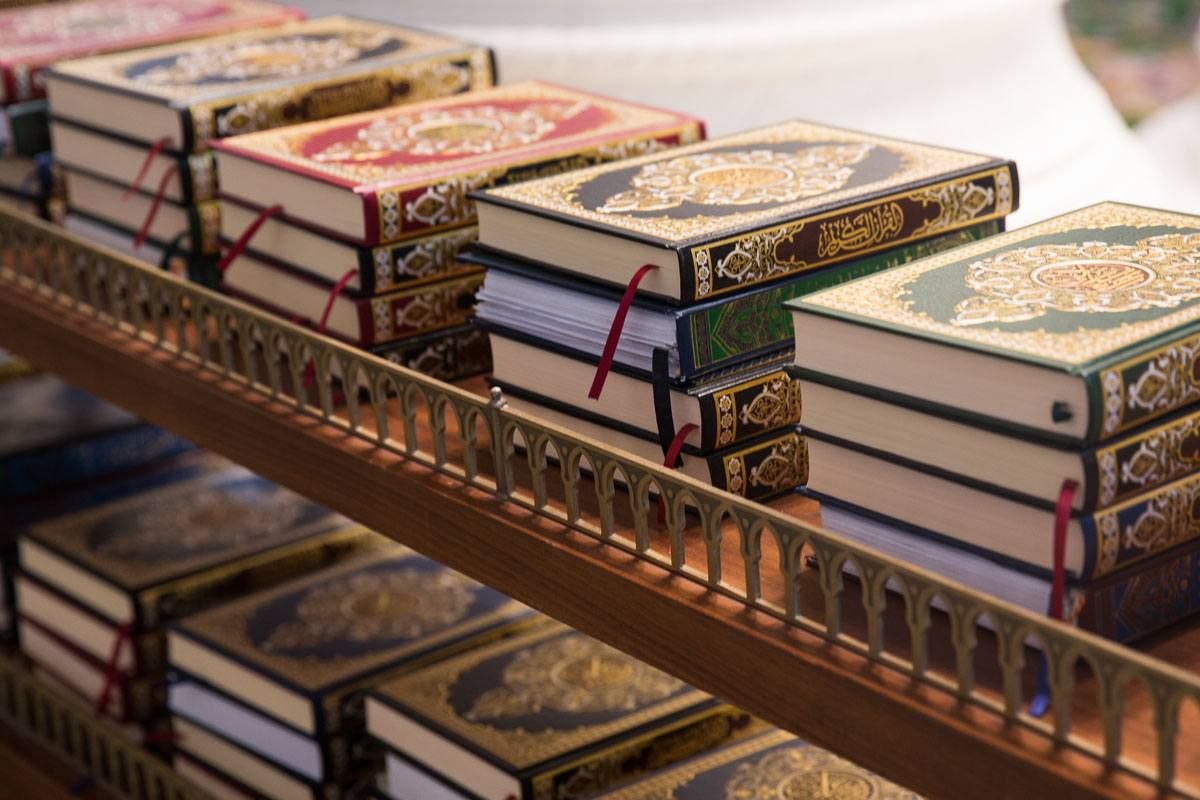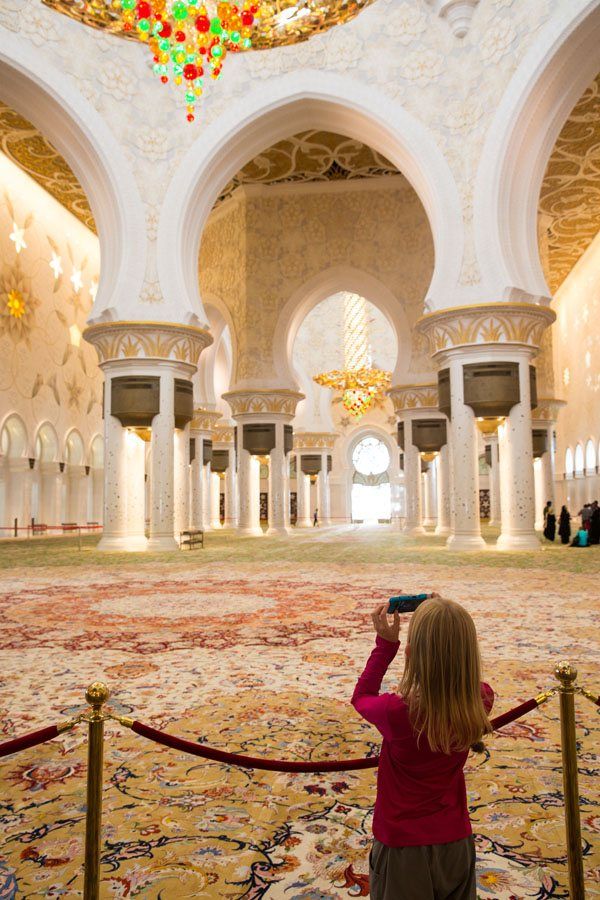 We were all mesmerized at the beauty of the place, but Kara was the most taken with it. I think she captured every square inch of this place on her iPod. She was the same way when we visited the mosques in Istanbul, which still remains her favorite place in the world.
Gold Cappuccinos in Emirates Palace Hotel
The Emirates Palace Hotel was our next stop in Abu Dhabi. Tim lured me here with fanciful stories of ATM's that dispense gold and cappuccinos sprinkled with gold flakes. I just had to get me one of those! Another new building, the Emirates Palace was completed in 2005.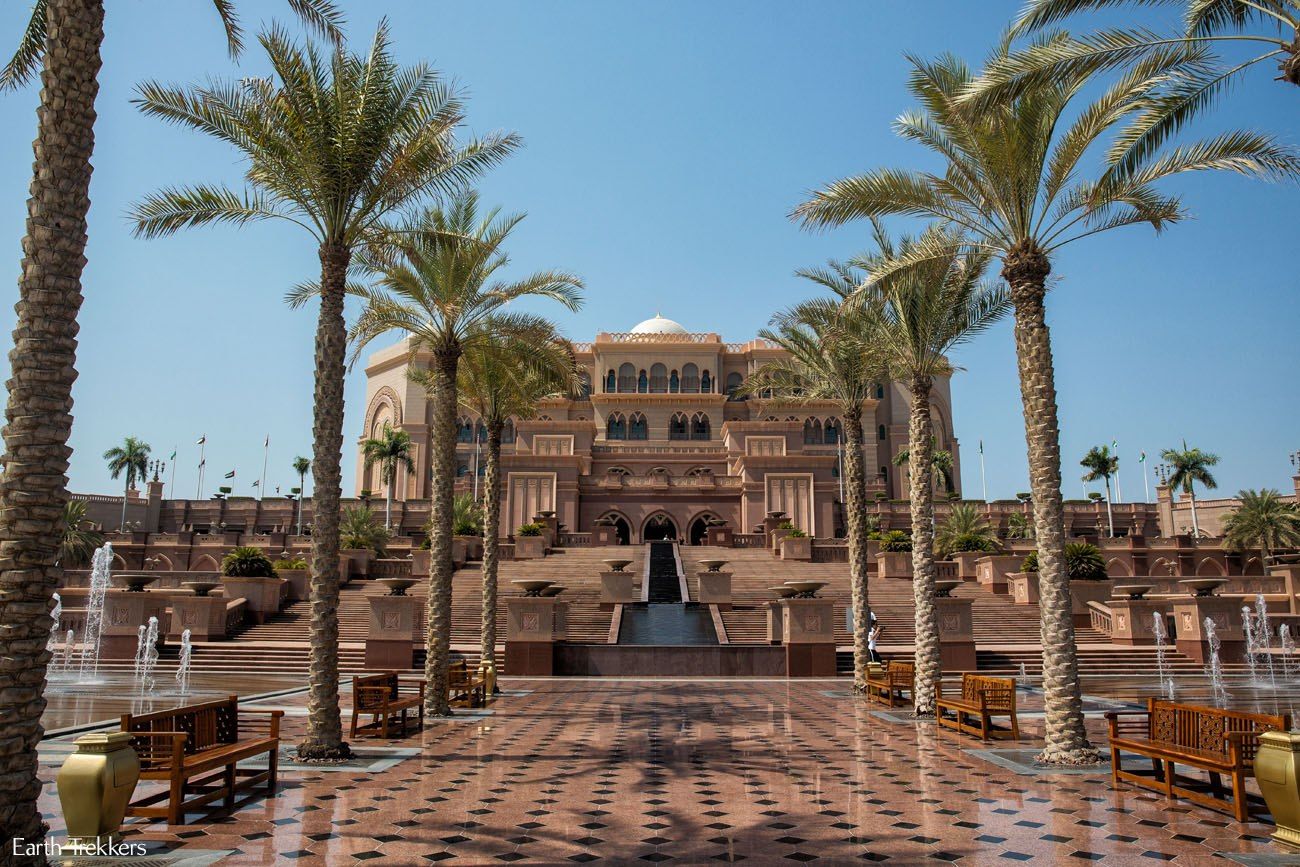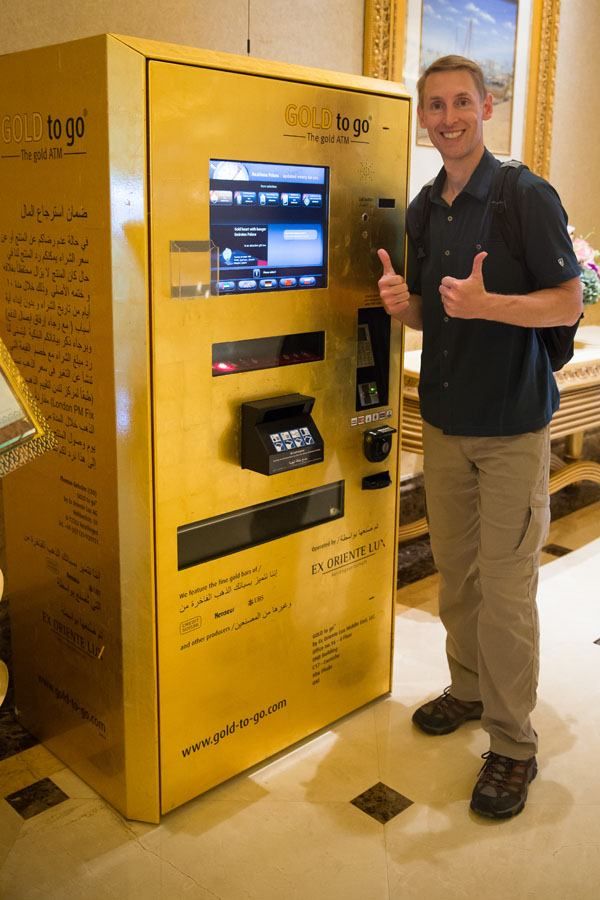 Tim was right about the gold ATM and the coffee. The four of us sat down in a very luxurious cafe for a pricey midday snack. I ordered the cappuccino dusted with gold, Kara ordered a cappuccino made with camel milk, Tim had a milkshake and Tyler ate french fries. Our little meal cost just about $70. So, was it good? Of course! When else can you enjoy cappuccinos made with these ingredients!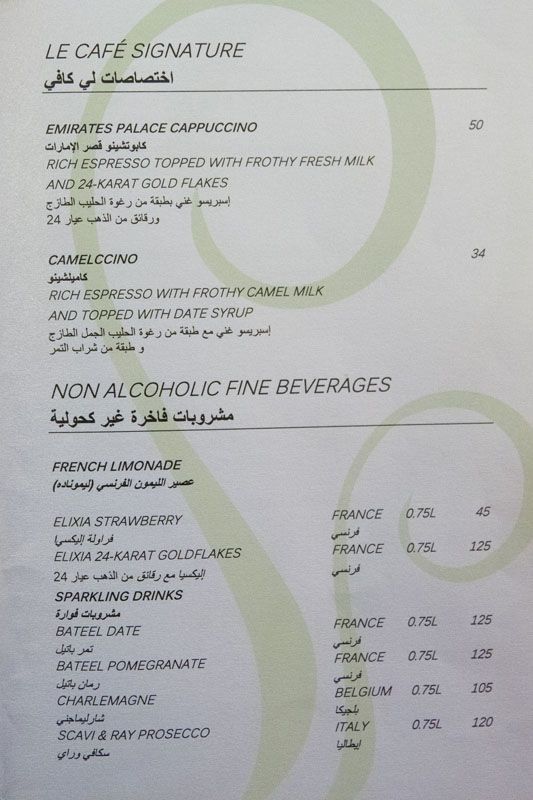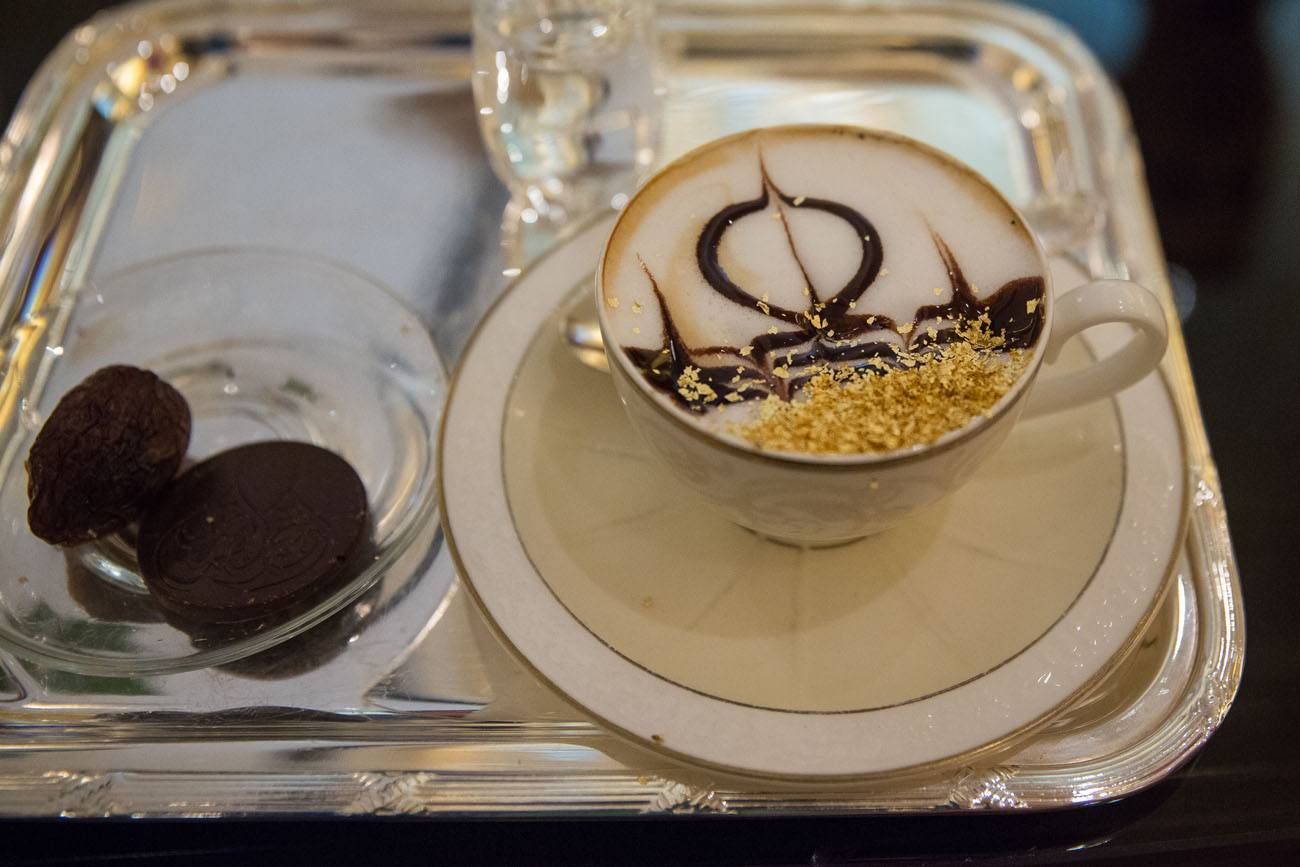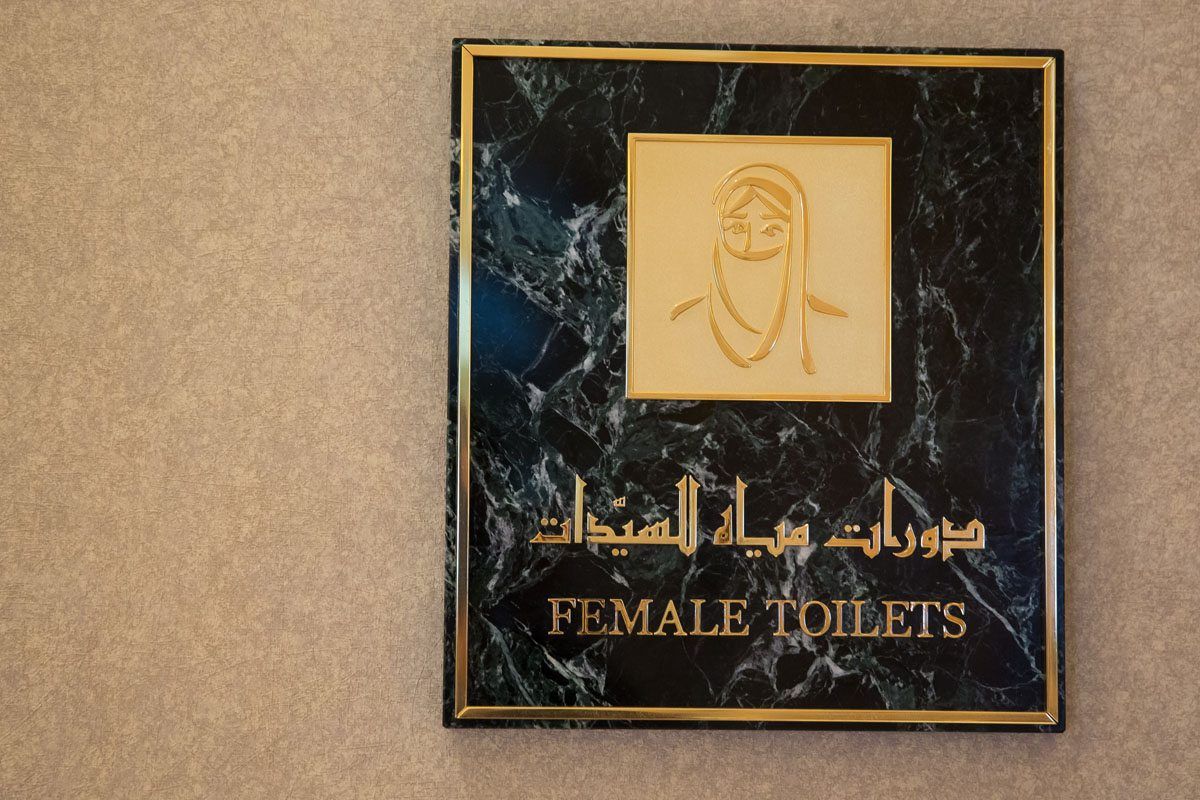 The Marina Mall
Nearby was the Marina Mall. Here we had access to the Sky Tower for free views over Abu Dhabi. My photos are not that impressive. What we liked more was window shopping and people watching in the mall.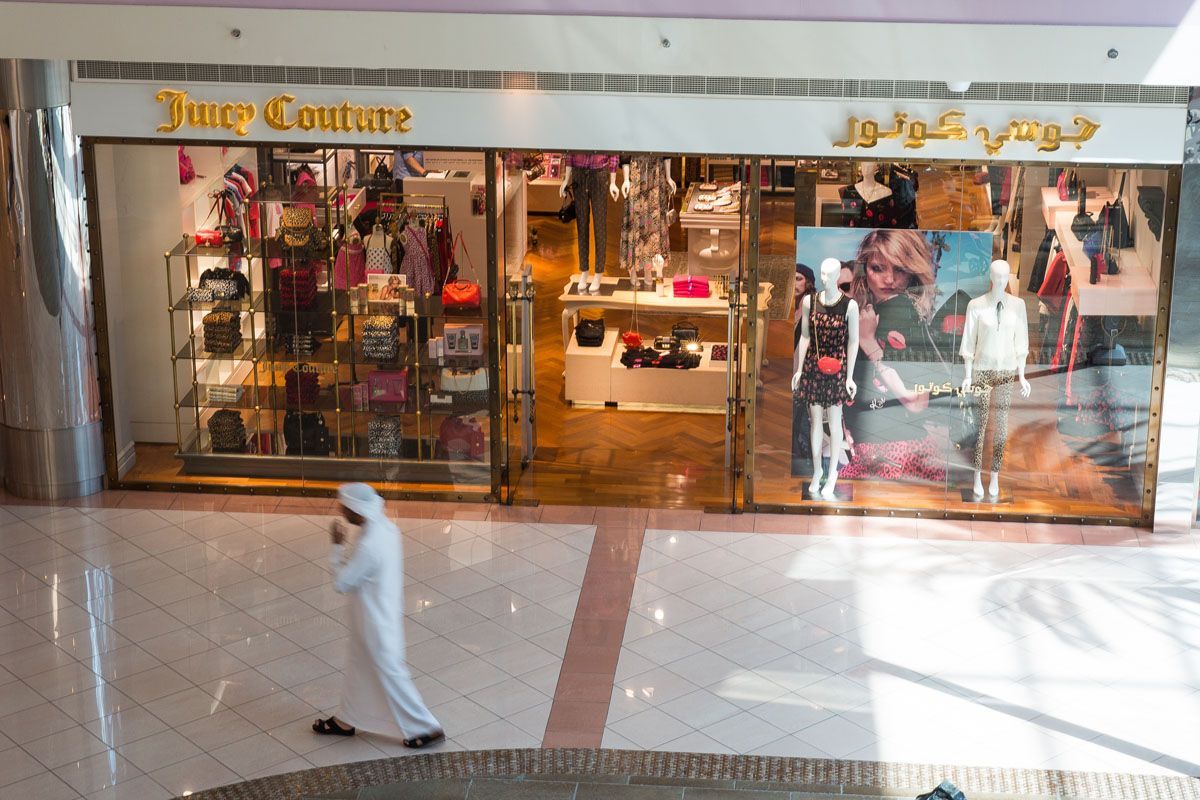 Putting our Feet in the Arabian Gulf
Our visit to the beach did not last long at all. We all put our feet into the very warm Arabian Gulf. The water and the warm ocean breeze was nowhere near refreshing.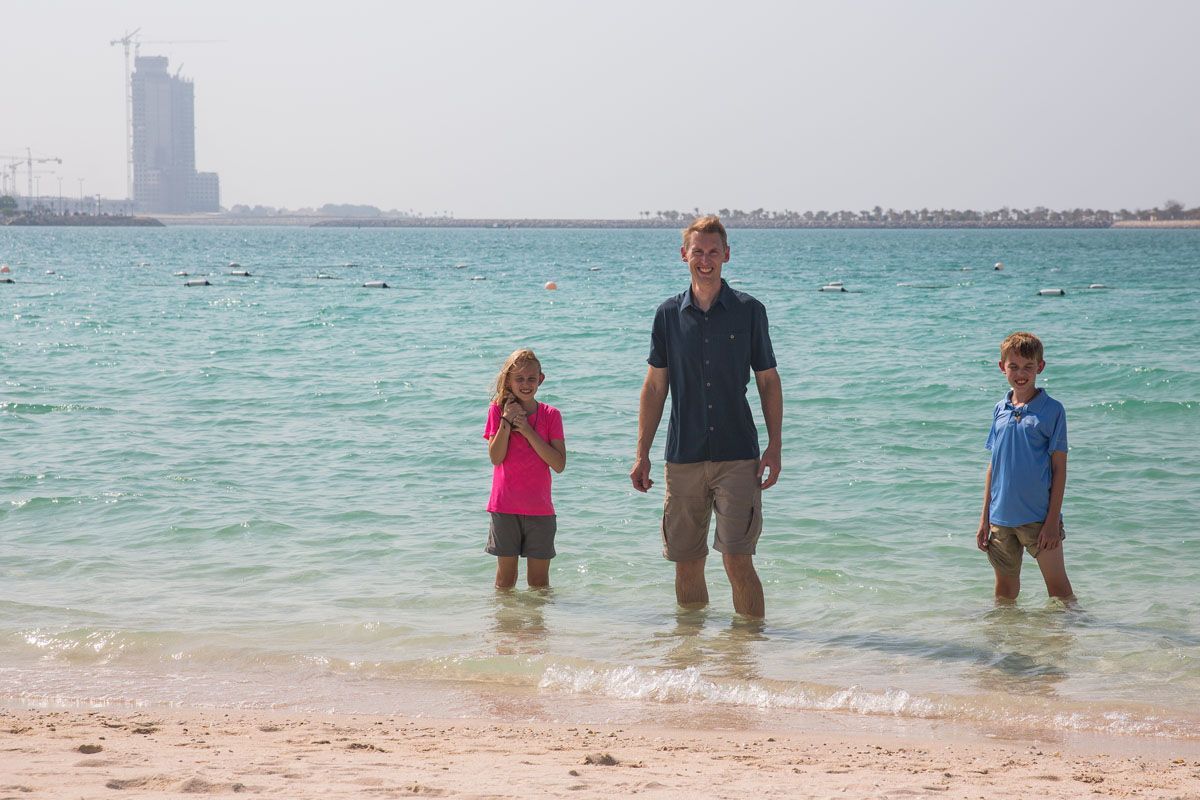 The Grand Mosque at Night
After a swim in the much more refreshing hotel pool, our day in Abu Dhabi ended with a second visit at the Grand Mosque for nighttime photos. We couldn't decide if it was more beautiful during the day or during the night. I know Tim and I enjoyed the nighttime visit more since we could actually look at the mosque without being blinded!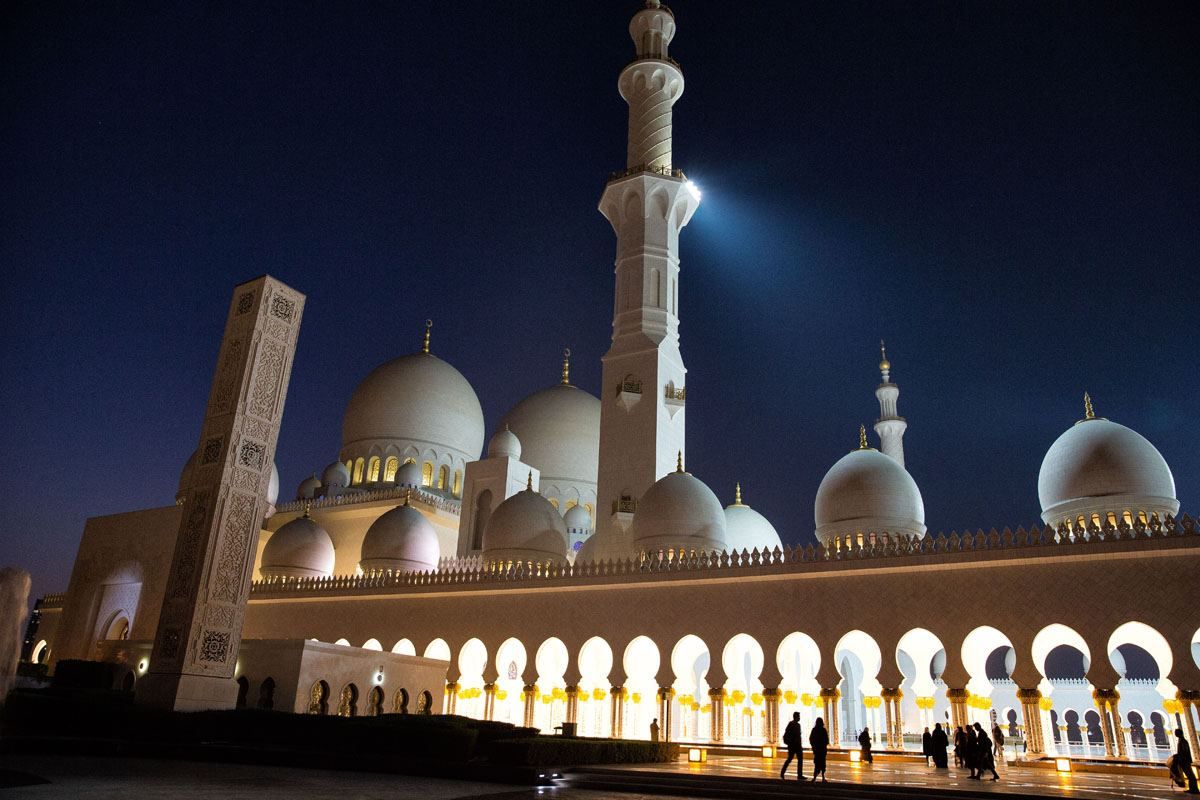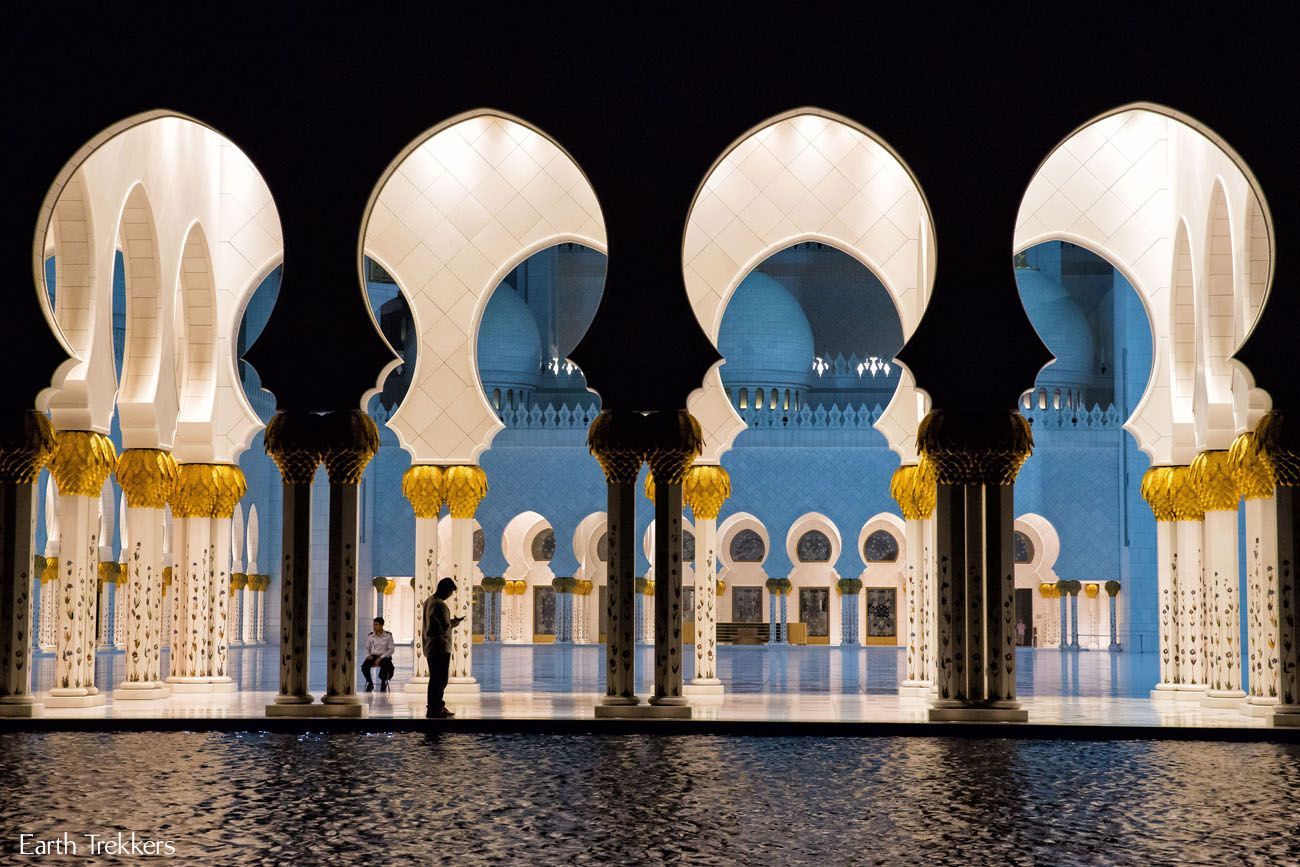 Dubai
The next day we took a bus to Dubai, just 130 kilometers (81 miles) away. We spent our first day in Dubai in the Dubai Mall, the world's largest mall, and visited Burj Khalifa, the world's tallest building.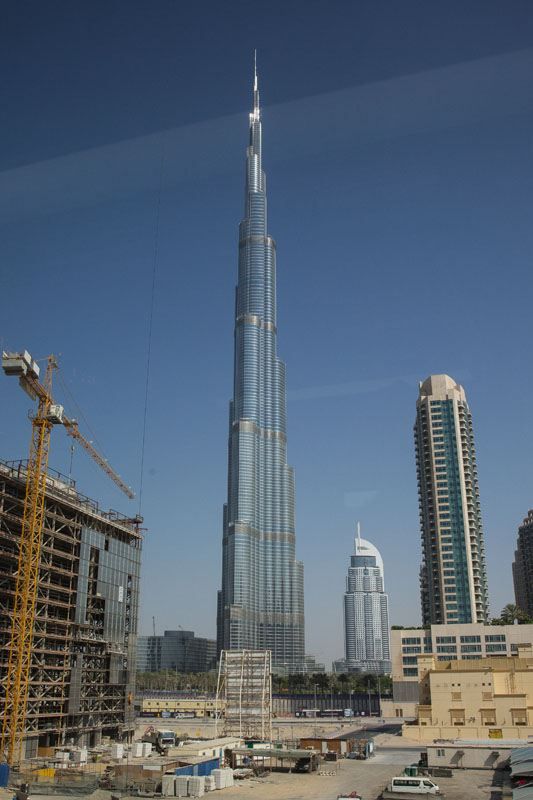 Enjoying the View from Burj Khalifa
It is expensive to go to the top of Burj Khalifa, but a must do activity on our list in Dubai. We booked 5:30 pm tickets so we could see the city of Dubai during sunset. It is so hot and hazy here during the day that daytime views are not all that impressive. But I am glad we could see it at night…this city sparkles!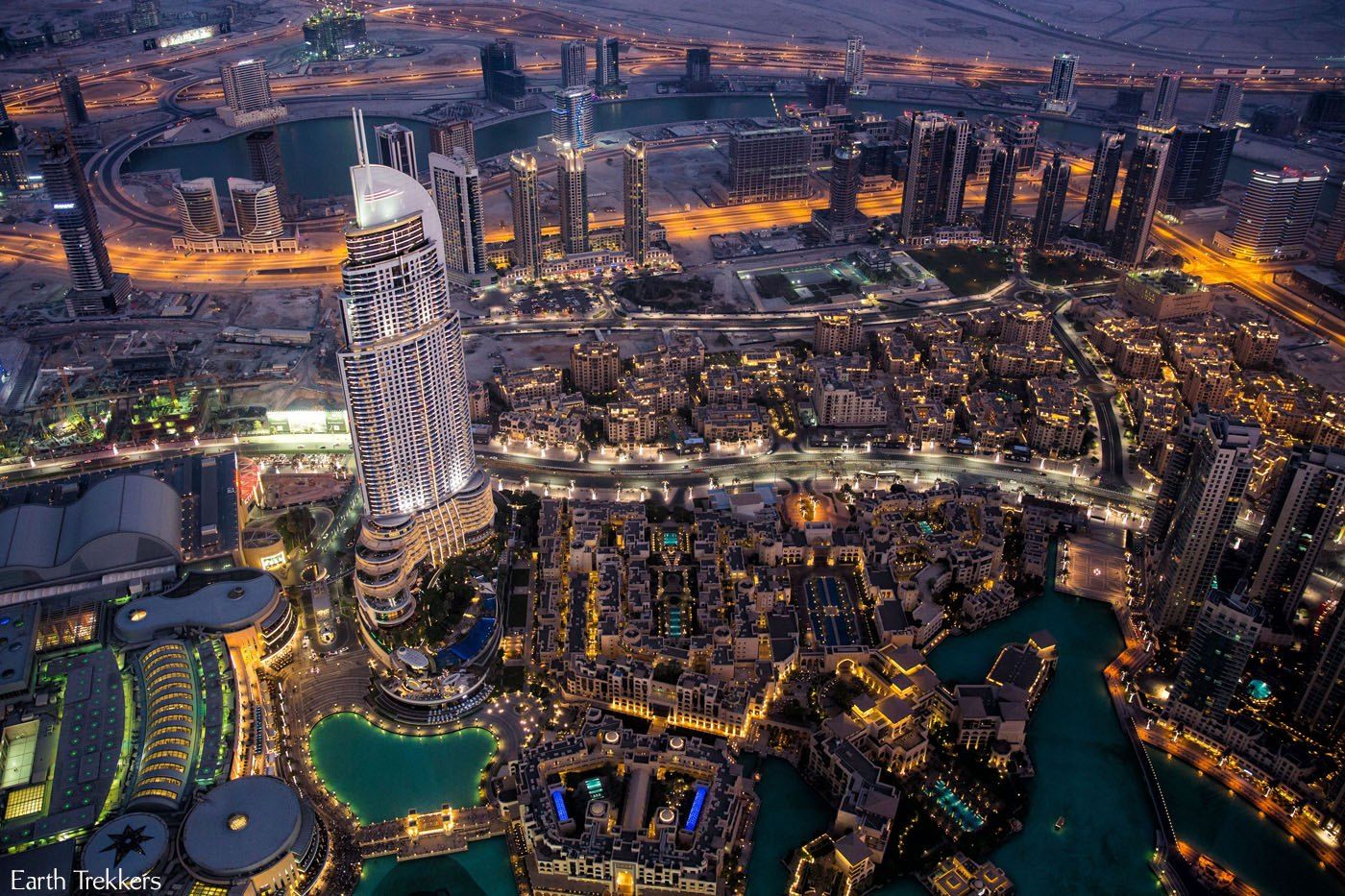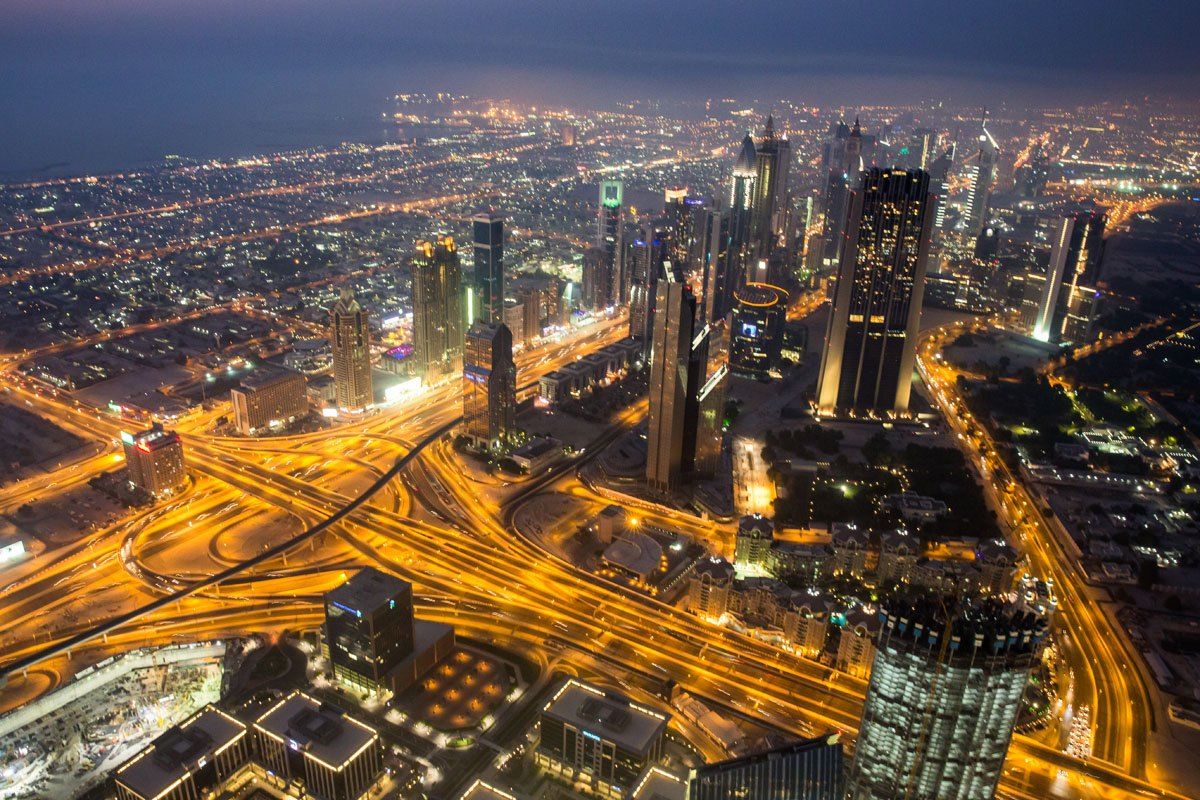 Riding Roller Coasters inside the Dubai Mall
While at the Dubai Mall we all had a chance to ride its indoor roller coaster. Tyler and Kara are going through amusement park withdrawal since we have yet to visit one on this trip. So they were happy to have the chance to ride a thrill ride…finally!!
Our Final Day in the UAE
Our second day in Dubai was spent seeing some of the iconic sites, eating cheesecake for lunch at the Cheesecake Factory, and briefly visiting the souks, shops selling spices and gold. We primarily got around on Dubai's ultra-modern, fast, very clean metro system.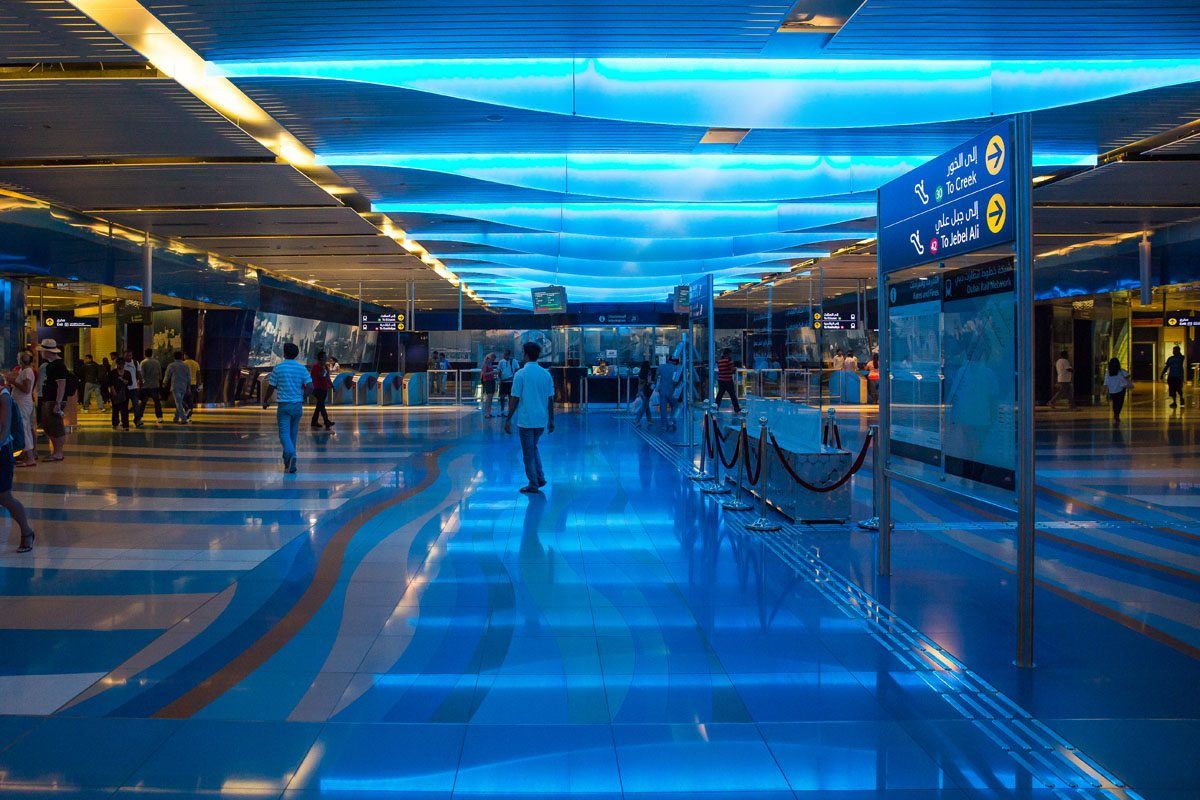 We also took a peek at Ski Dubai, a ski slope inside The Mall of the Emirates Shopping Mall. This place was getting a fair amount of business. It looked like it was mostly young children here for an hour or two of ski school.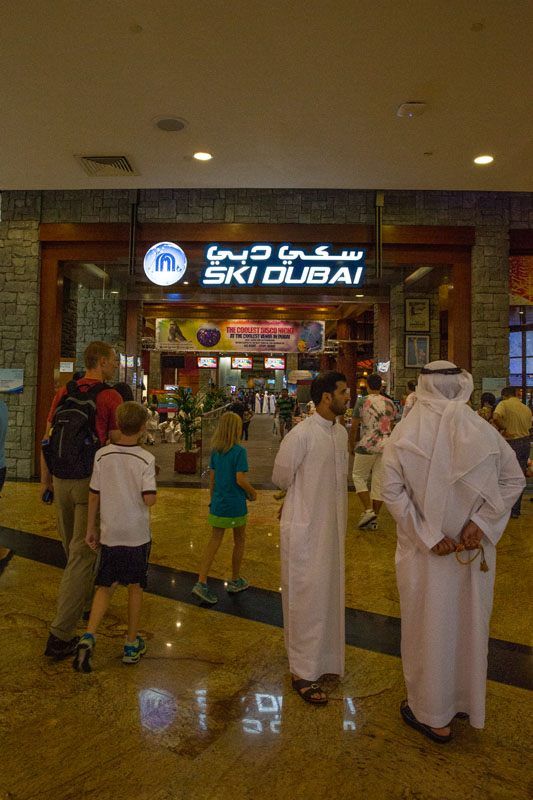 I loved seeing everything (street signs, license plates, water bottles) written in English and Arabic.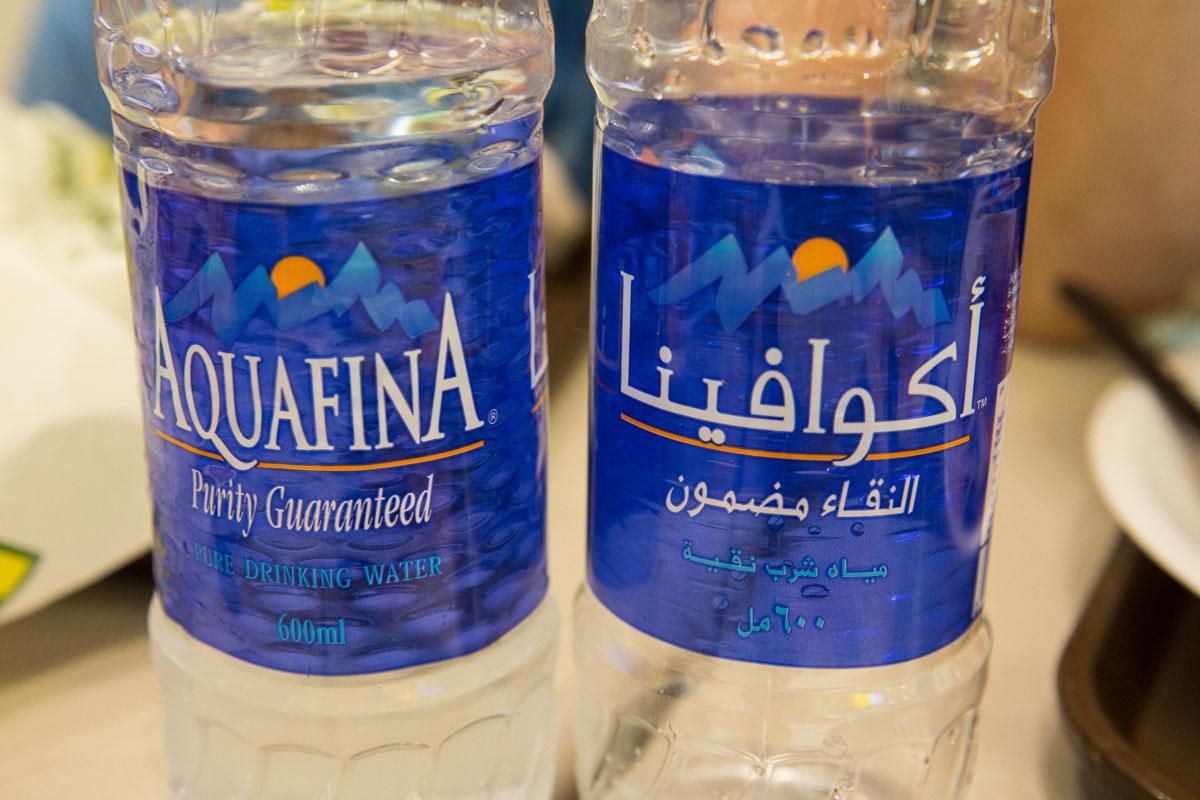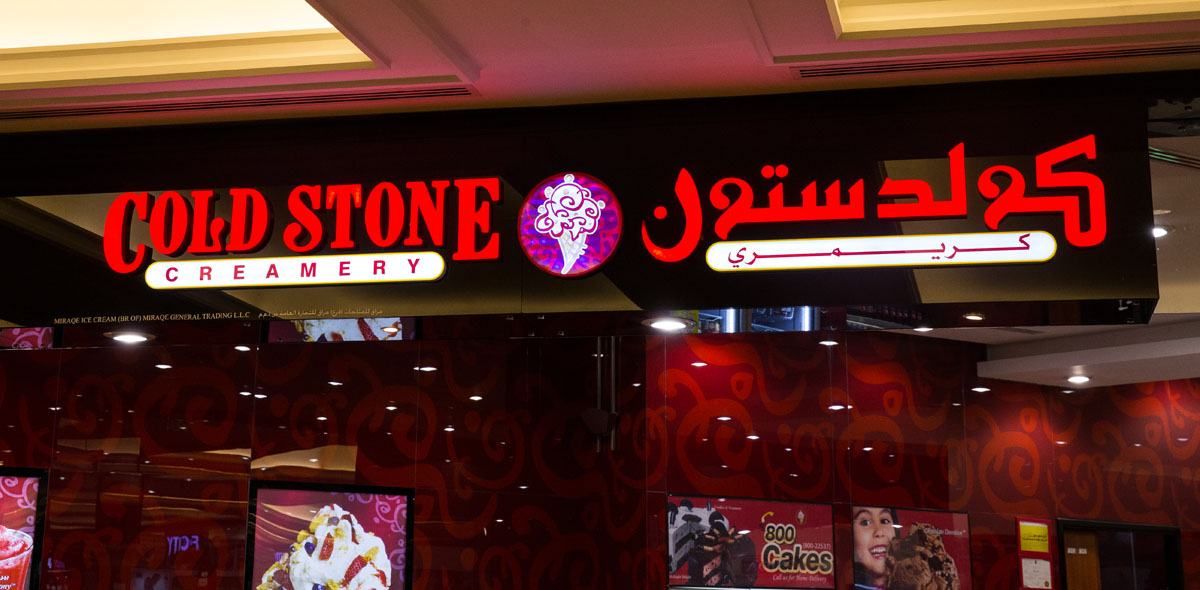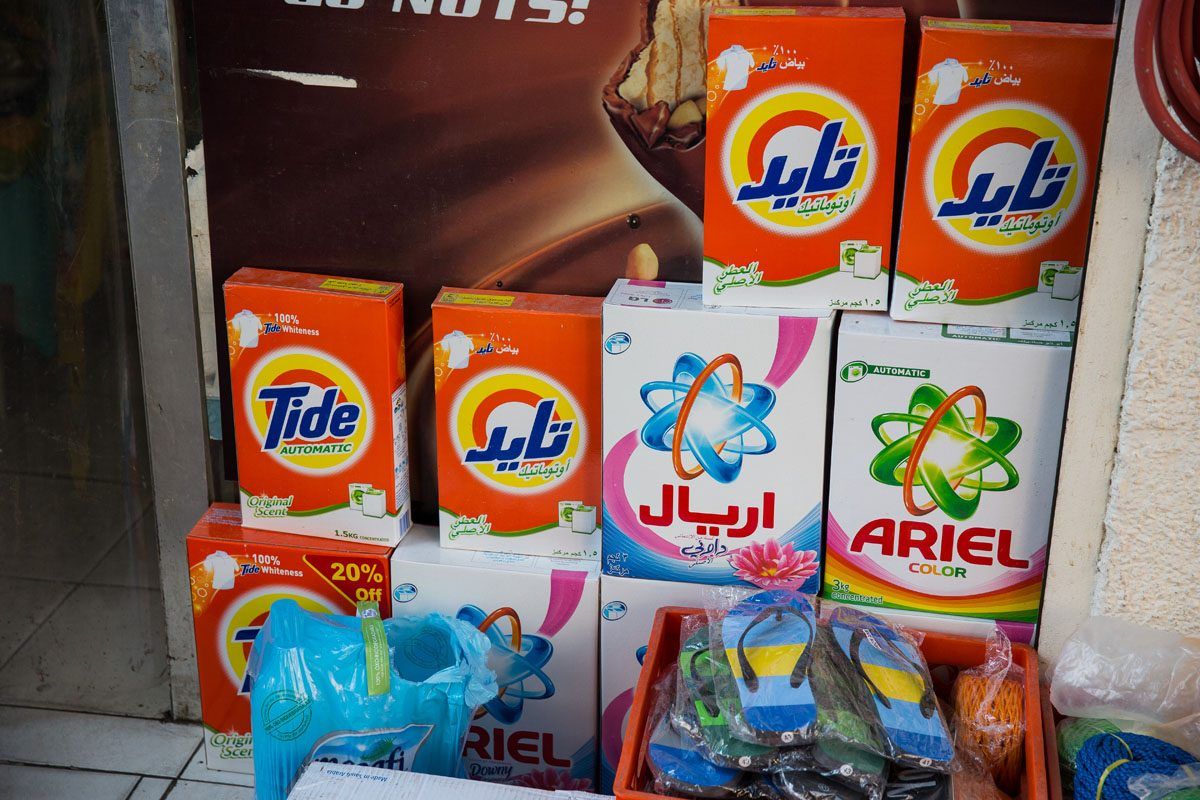 We also saw, from a distance, Burj Al Arab, the only seven star hotel in the world. You are only permitted to enter if you have a reservation.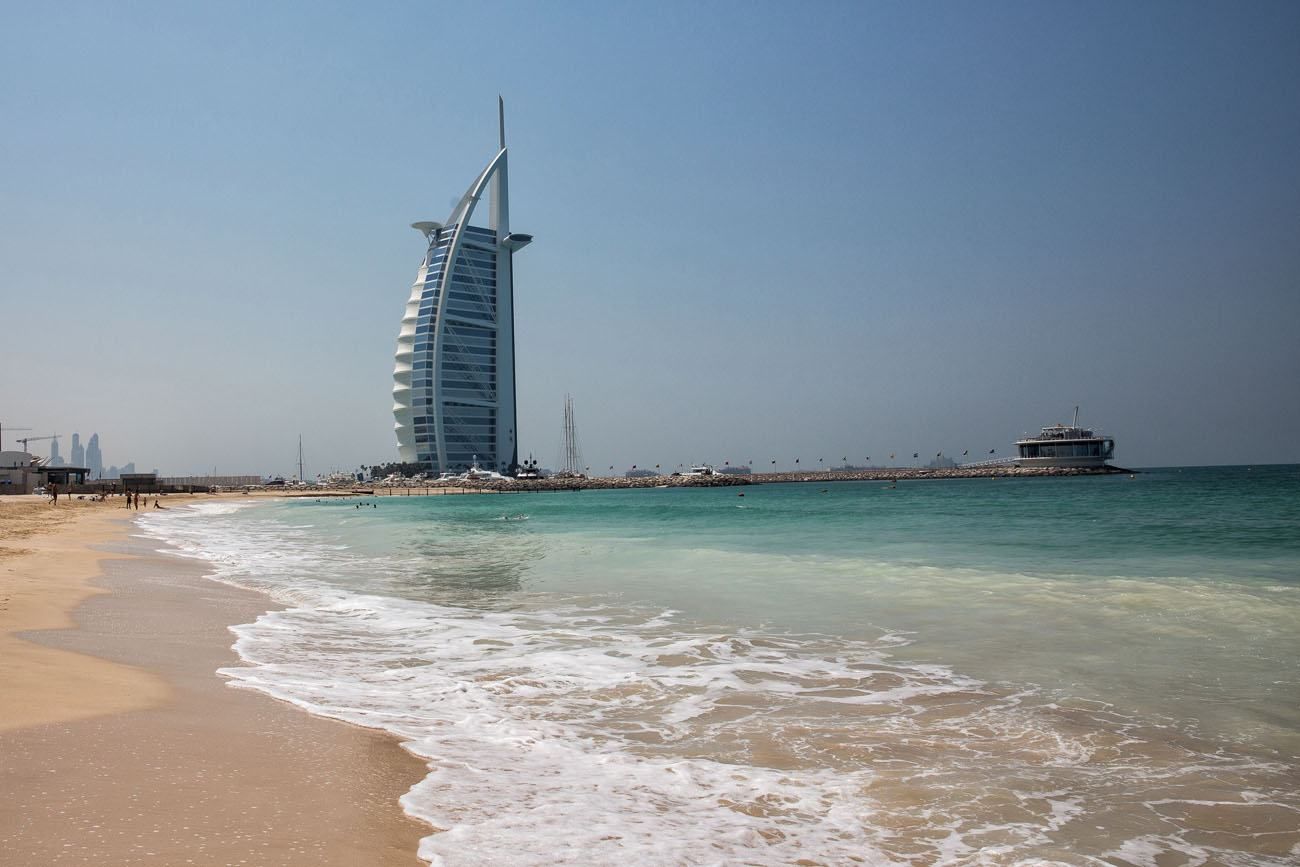 Our day ended in our hotel. This may sound goofy but we had our best wifi of the trip so we wanted to take advantage of it. We spent the afternoon updating our website, our Earth Trekkers YouTube channel, and finalizing more travel plans.
Now we pack and are preparing for our flight to Kathmandu, Nepal. This is the country I am looking forward to the most, but at the same time I am feeling a little nervous. In just three days we will be flying to Lukla, Nepal and starting our two week trek to Everest Base Camp!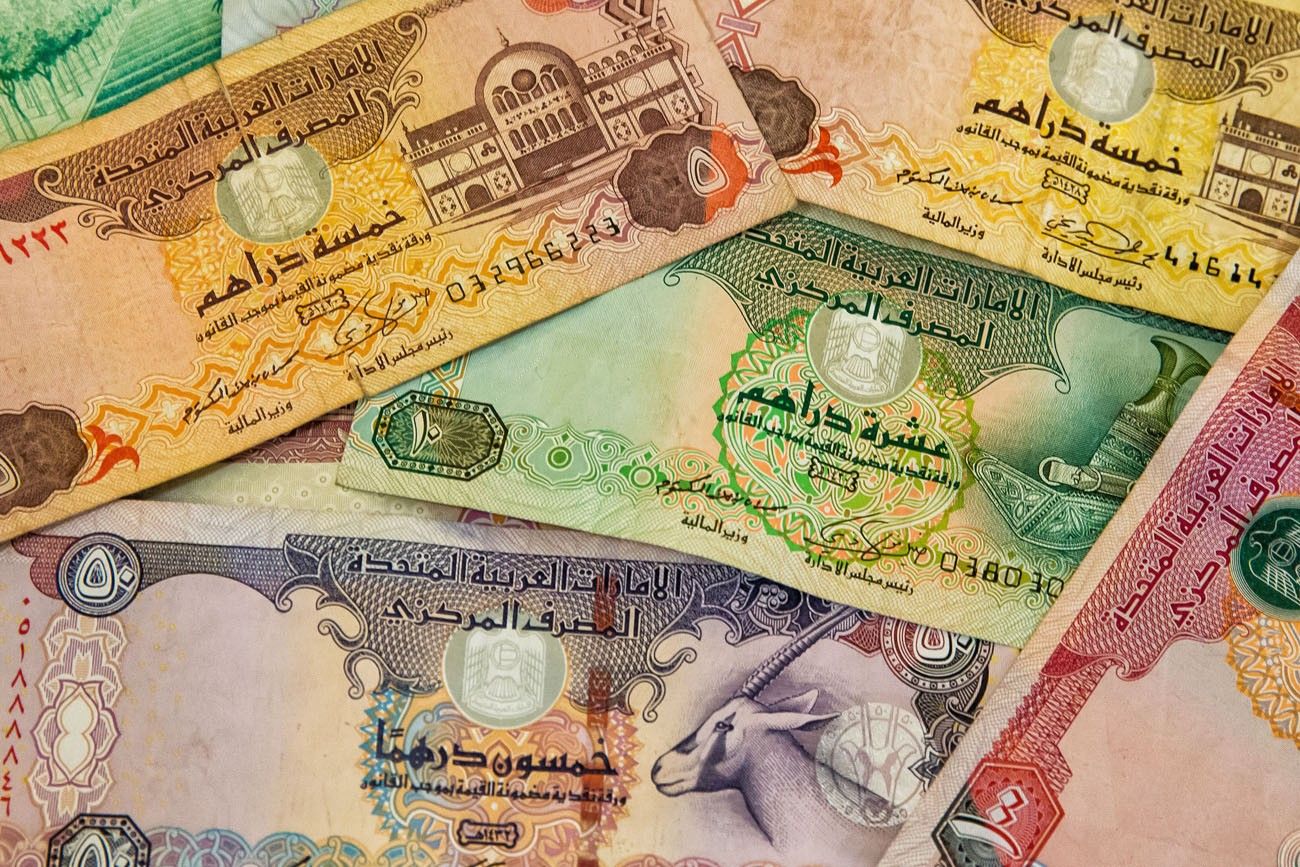 ---
You Might Also Like:
JORDAN: Learn about the best things to do in Petra and what it is like to visit Wadi Rum.
PYRAMIDS OF GIZA, EGYPT: Plan your visit with our article How to Visit the Pyramids of Giza. We also have an article about where to get the best views of the pyramids.
AROUND THE WORLD TRAVEL: Do you dream of traveling around the world? Check out our Guide to Traveling Around the World, where you can get information on how to plan your big adventure, what to expect while traveling, and what it is like to finally come home.
DESTINATIONS AROUND THE WORLD: For more places to visit around the world, check out our Destinations page.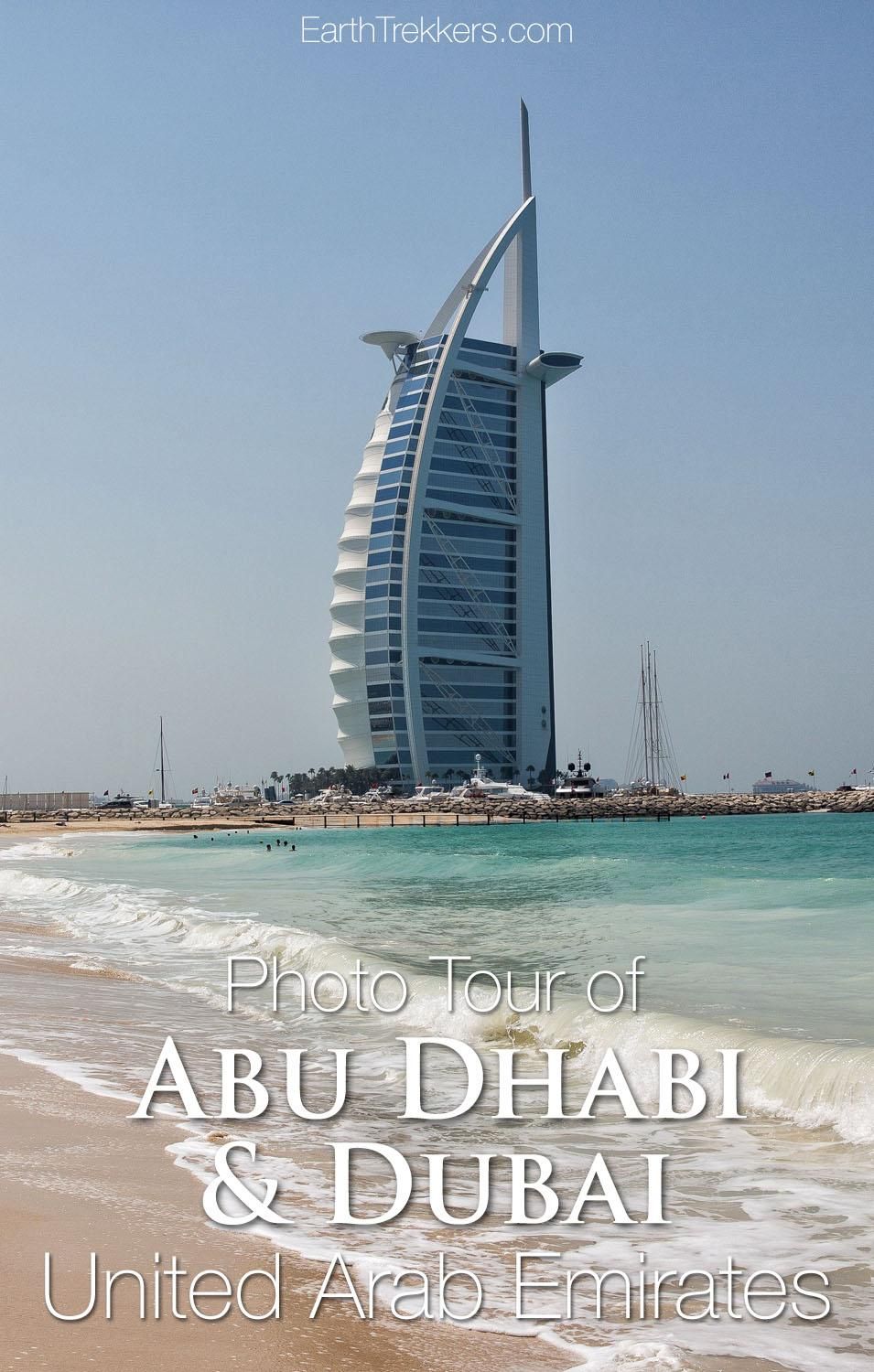 All rights reserved © Earth Trekkers. Republishing this article and/or any of its contents (text, photography, etc.), in whole or in part, is strictly prohibited.