For a country that is pure fun to visit, look no farther than South Africa. There are not many countries in the world that offer such a wide range of things to do and see...stunning beaches, metropolitan cities, safaris, hiking, beautiful landscapes, world-class dining, wineries, animal encounters, and historical sites.
If you are a thrill seeker, go bungee jumping on the Garden Route and dive with Great White Sharks in Gansbaai. If you are looking for a quiet, relaxing holiday, visit the wineries around Cape Town and hop from B&B along the Garden Route. For animal lovers, you can't go wrong with a safari at Kruger National Park or one of the many animal encounters along the Garden Route. And for those who like to get off of the beaten path, visit the stunning Drakensberg Mountains or tour iSimangaliso Wetland Park in St. Lucia. 
South Africa Stats
Official Languages: English, Afrikaans, Zulu, Xhosa, Swazi, Sepedi, Sesotho, Setswana, Xitsonga, Tshivenda, Ndebele
Population: 60 million
Capital City: Pretoria, Cape Town & Bloemfontein 
Currency: South African Rand (ZAR)
Power Outlet: Type C, D, M & N; we used type M the most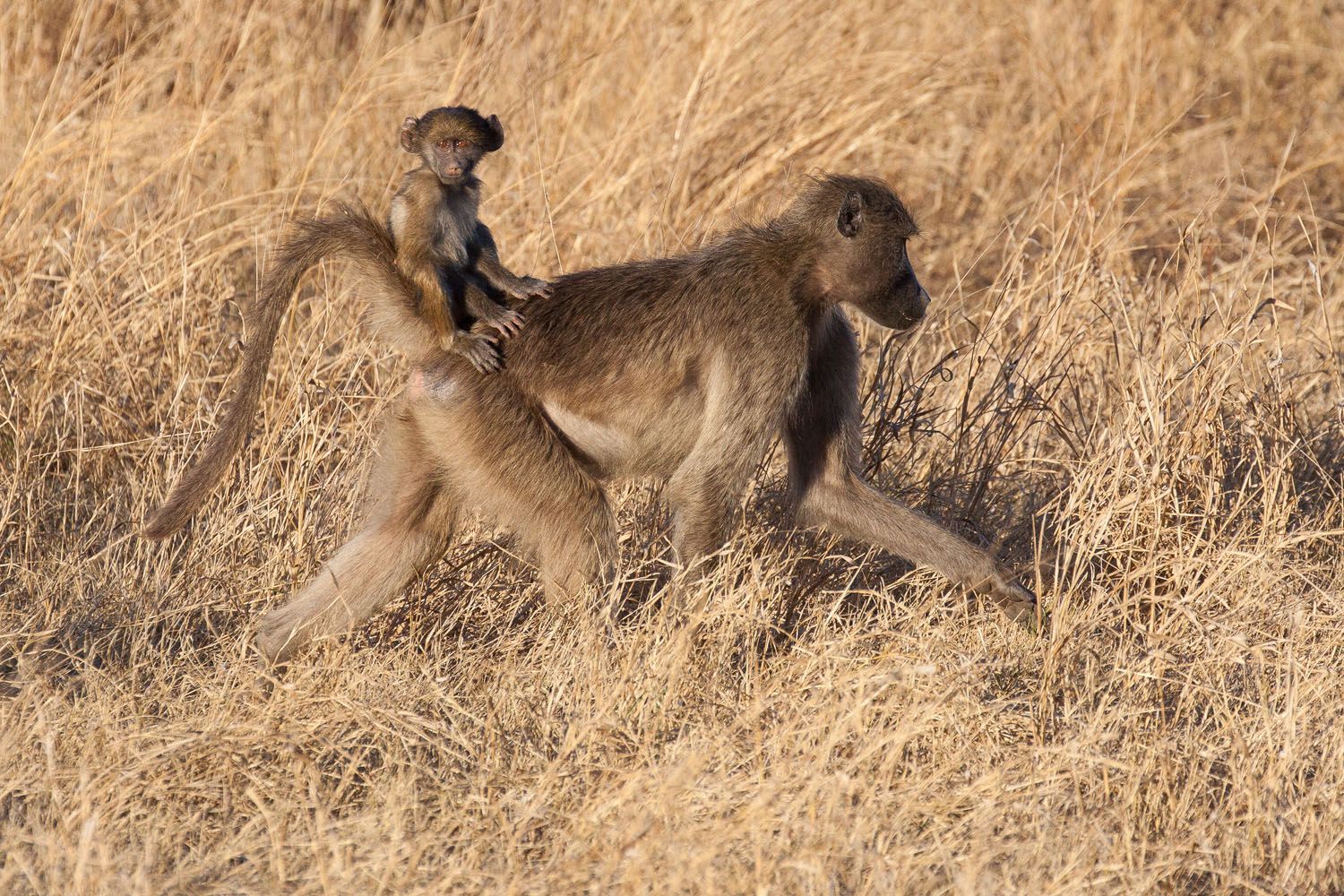 South Africa is a destination that is perfect for all ages and interests, but it tops our list as one of the best family friendly destinations in the world. Here are 14 reasons why you should consider South Africa for your next travel destination.
Cape Town & the Garden Route
Things to do in Cape Town and along the Garden Route of South Africa.
The Drakensberg Mountains, another UNESCO World Heritage Site, cut through the eastern portion of South Africa. The mountain range starts at Blyde River Canyon, located just west of Kruger National Park, and heads southward, through the smaller country of Swaziland, and ending near Lesotho. 
Kruger is a great safari destination for the budget traveler. Stay in several of the rest camps and spend your days self-driving through the park. You have a fairly good chance of seeing the Big 5 if you are here for a few days.
iSimangaliso Wetland Park
iSimangaliso Wetland Park, the first UNESCO World Heritage Site in Africa, is located just north of St. Lucia, South Africa. This is a great place to see hippos, rhinos and wide stretches of beautiful, empty beaches.
Soweto has been the site of public uprisings, it has been home to both Nelson Mandela and Desmond Tutu, and its stadium was used for the opening celebrations to the FIFA World Cup in 2010. This is one of the most famous and most fascinating neighborhoods in the world, and you can tour Soweto by bike.
Places to Go Near South Africa
Here are a few more places to visit near South Africa.
Top Experiences in South Africa
The Garden Route.  This scenic route, stretching from Cape Town east along the southern coastline of South Africa, is not to be missed! It takes at least a week to visit the best of the Garden Route, staying in towns like Knysna, Hermanus, and Plettenberg Bay. Visit animal sanctuaries, go bungee jumping and sand boarding, and relax on the beautiful beaches.
Cape Town.  This beautiful city, with Table Mountain as a backdrop, is another must-see destination in South Africa. Visit the Cape of Good Hope, see the penguins at Boulders Beach, visit the wineries in Stellenbosch, and dine at the Victoria & Alfred Waterfront.
Kruger National Park.  This is the largest and most popular safari destination in South Africa. This place is enormous. It stretches 200 km in one direction and is sprinkled with rest camps, which are small compounds of campsites, rondavels, and luxury accommodations. For the best experience, spend at least five days here, staying in three different rest camps to sample the best of Kruger.
Johannesburg.  Joburg is the largest city and the capital of South Africa. Visit the Nelson Mandela Museum, go on safari at  smaller animal sanctuaries in the area, or tour the Soweto township by bicycle for a real South African cultural experience.
St. Lucia.  This small safari meets beach town is located on the Indian Ocean on South Africa's eastern coast. iSimangaliso Wetland Park is an awesome destination to spot hippos and rhinos and view some of South Africa's most beautiful and most wild coastline. Nearby, Hluhluwe-Imfolozi Game Reserve is an off-the-beaten-path but phenomenal destination for another African safari.
Animal Encounters on the Garden Route.  Getting up close with African animals is a blast. Feed giant African elephants, hold lemurs, walk a cheetah, ride an ostrich...make some hilarious memories.
Robben Island.  Robben Island is where Nelson Mandela was imprisoned for 18 years. Visit the prison from Cape Town, learn about Mandela's fight against apartheid, and see a very important piece of South African history.
Shark Cage Diving.  Gansbaai, South Africa is called the "Great White Shark Capital of the World." Climb into a cage with Great White Sharks and watch as they swim towards you, mouths open, slamming into your cage. It's a wild experience!
Drakensberg.  Some of South Africa's best hiking can be found in the Drakensberg Mountains. This is also a great place to visit Lesotho by way of the Sani Pass, an epic drive on winding, dirt roads.
Blyde River Canyon. This is beautiful, mountainous area just west of Kruger National Park. Drive through the scenic landscape, stopping at viewpoints along the way. If you're hungry, go to Graskop for some of the best pancakes ever.
Best Time to Visit South Africa
There is really no "best time." Each season has its advantages.
Most visitors flock to southern South Africa during the summer months of December to March. May to August are the best times for game viewing at Kruger and the risk of malaria is lowest during these months.
During the winter months of June to August it is whale watching season. Even though it is wintertime, temperatures are very pleasant, getting into the 70's in most parts of South Africa.