The Sheikh Zayed Grand Mosque in Abu Dhabi…most beautiful building in the world?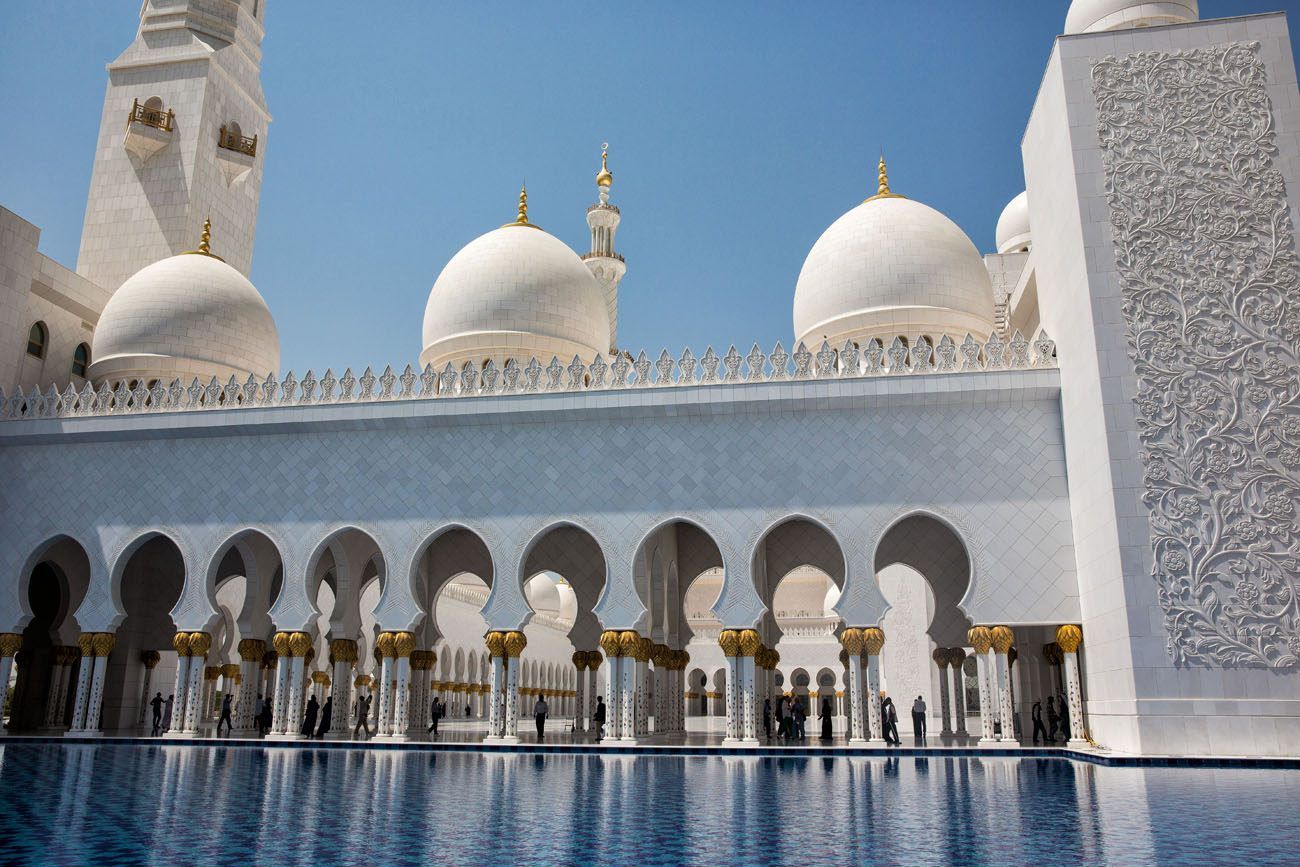 The Sheikh Zayed Grand Mosque is literally blindingly, brilliantly beautiful. We know from experience!! Both Tim and I had lost our sunglasses just two weeks before our visit to the UAE and never had time to replace them. Tip #1! Bring your sunglasses on your visit to the mosque. The walls and the ground are so white and reflective that on a sunny day it is almost impossible to keep your eyes open.
Interesting Facts about the Sheikh Zayed Grand Mosque
The mosque was completed in 2007 and is the largest mosque in the United Arab Emirates.
The carpet in the main hall is the largest carpet in the world.
The largest chandelier in the mosque is the third largest chandelier in the world. There are seven chandeliers in the Sheikh Zayed Grand Mosque, all imported from Germany and all containing Swarovski crystals.
There are 96 columns in the main prayer hall, inlaid with mother of pearl and marble.
Rihanna was asked to leave in 2013 after being disrespectful while in the mosque.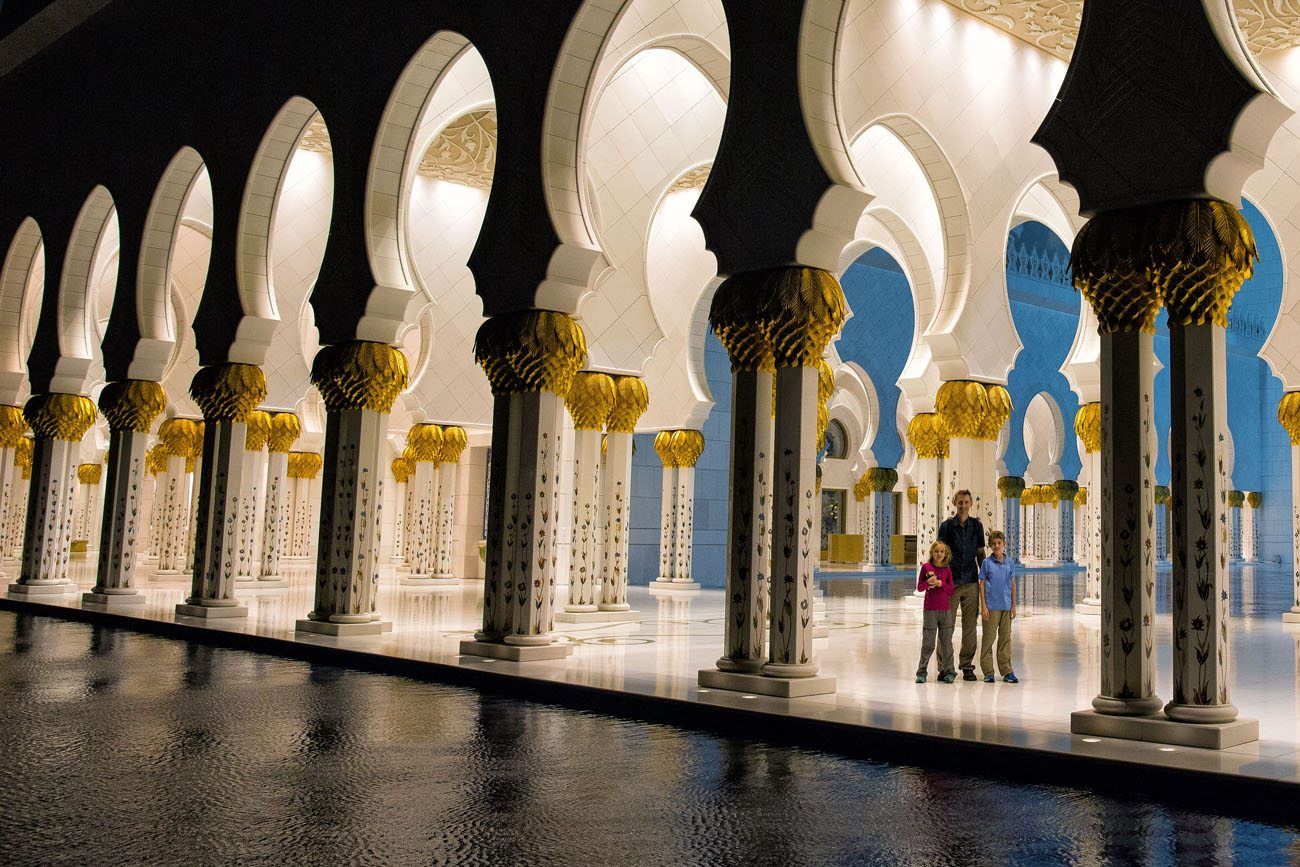 How to Dress Appropriately
Wear conservative, loose fitting clothing. Men are not allowed to wear shorts. Women need to wear a long sleeved shirt and long pants or a long, loose fitting skirt.
Shoes will be removed before entering the mosque.
Women will be asked to wear a traditional robe (abaya) and a headscarf (shayla) before entering the mosque. If you do not bring your own, these are provided for you.
Don't forget your sunglasses. Seriously.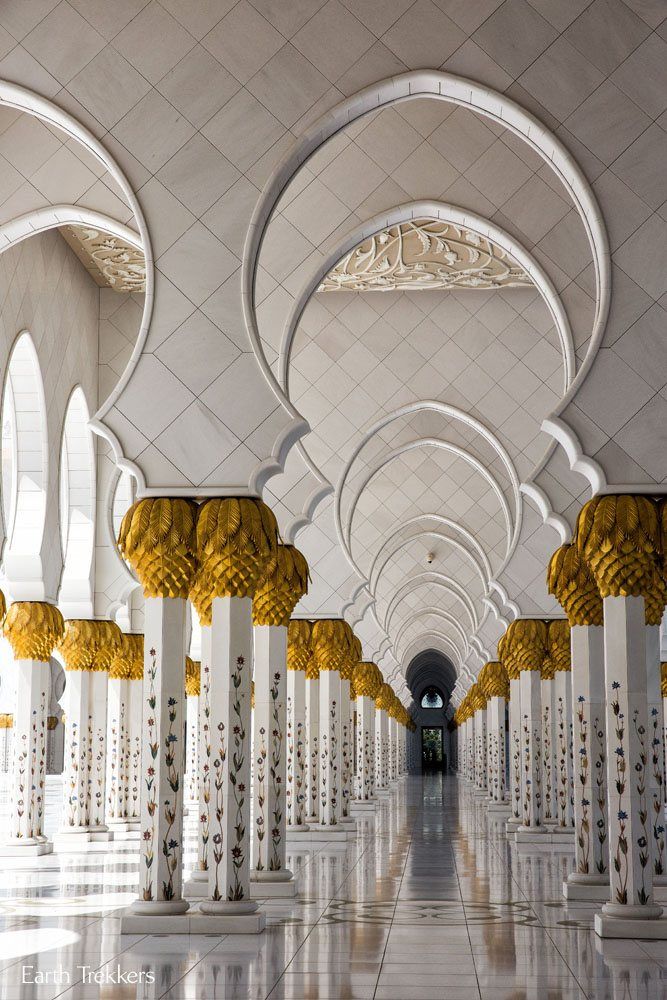 Other Things to Know
Holding hands and kissing is disrespectful and not allowed inside of the mosque. Also, men and women are not permitted to take a photo together.
There is no entry fee to visit the mosque.
The Sheikh Zayed Grand Mosque is open to tourists everyday from 9 am to 10 pm except for Friday mornings. On Fridays, the Grand Mosque opens at 4:30 pm and closes at 10 pm.
There are several free tours offered everyday. If you want to learn more about the mosque and Emirati culture, this tour is worth the time.
The Sheikh Zayed Grand Mosque in Photos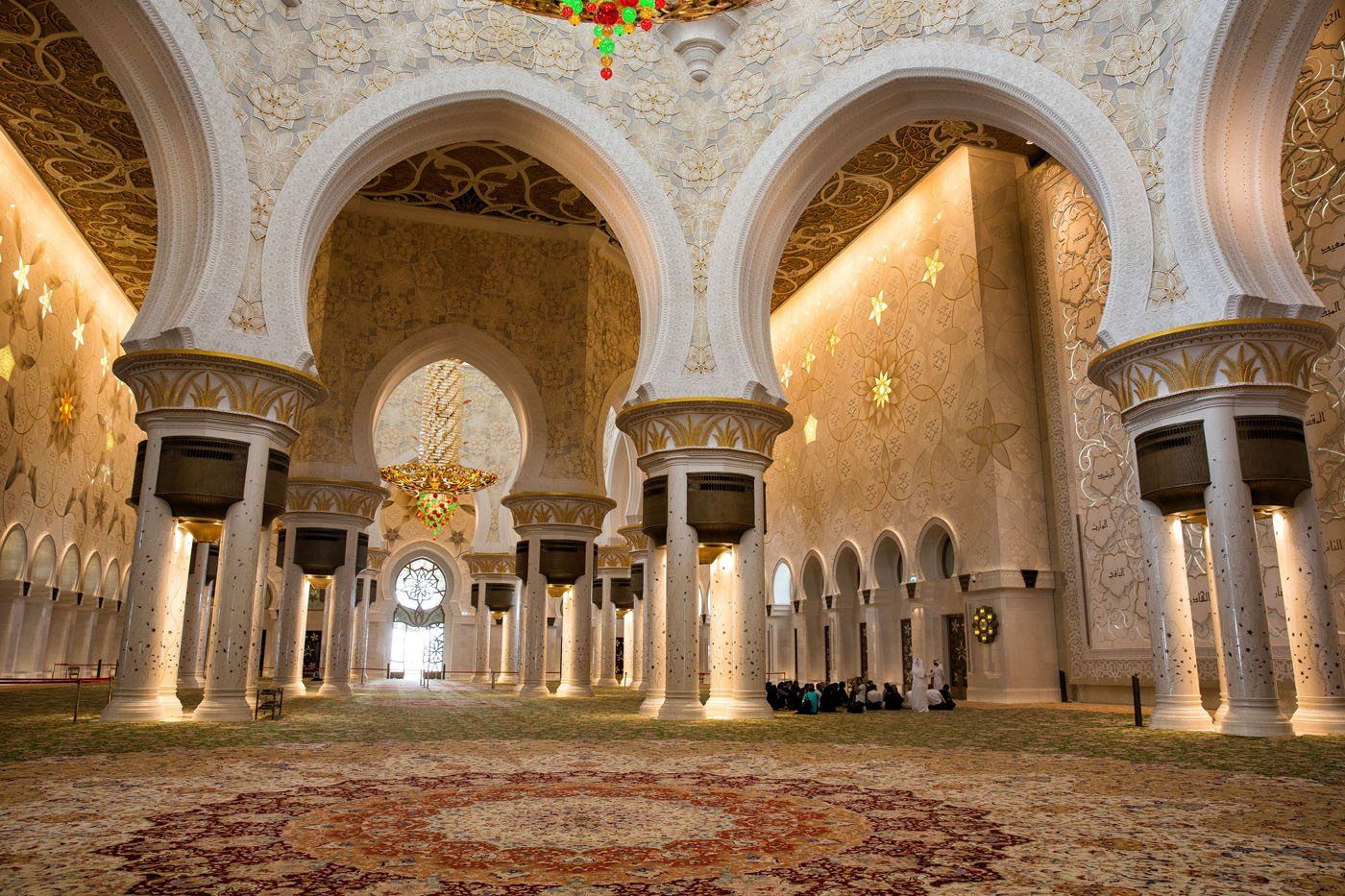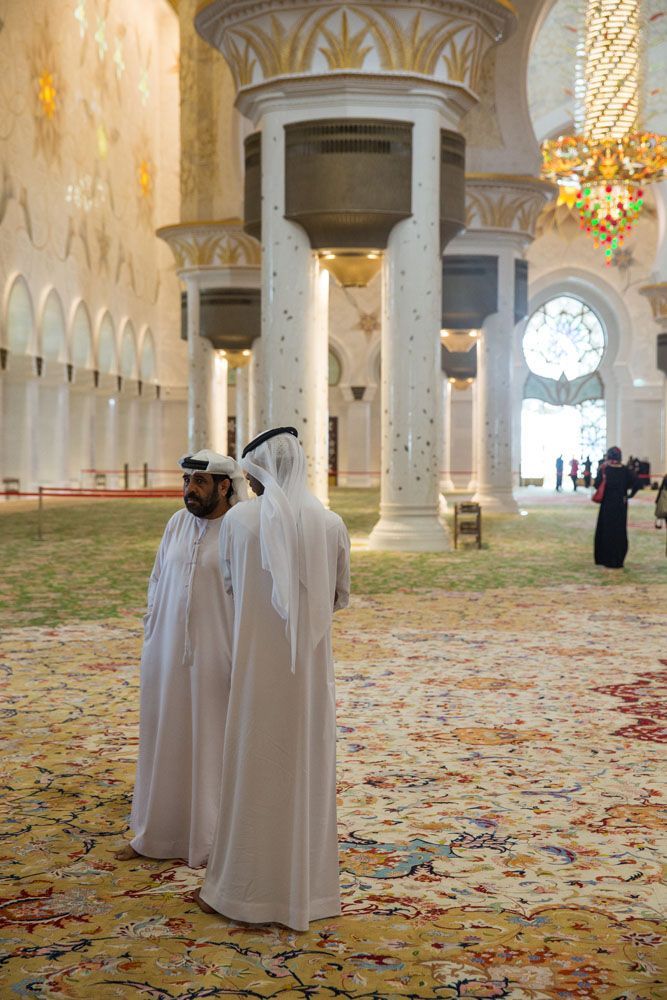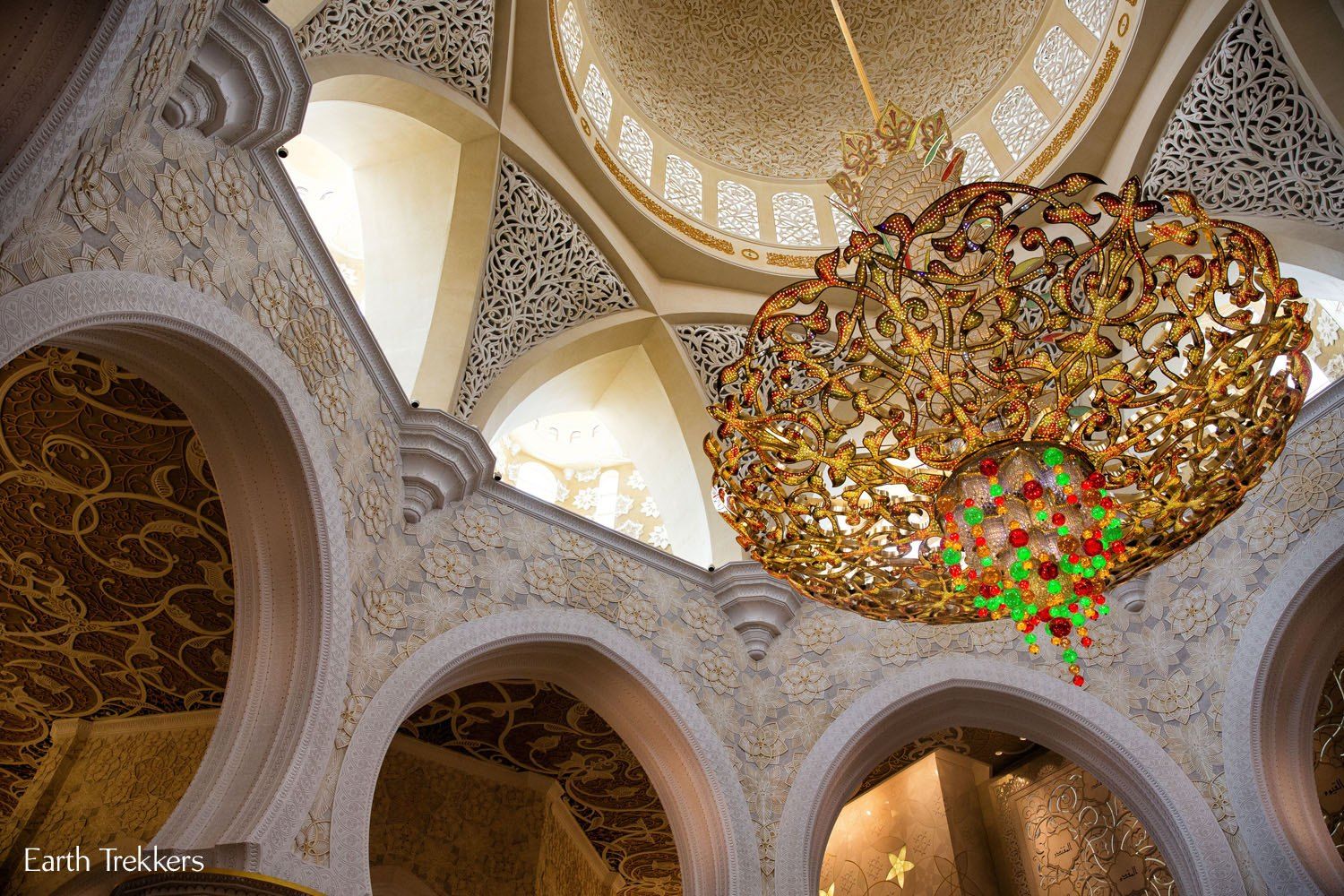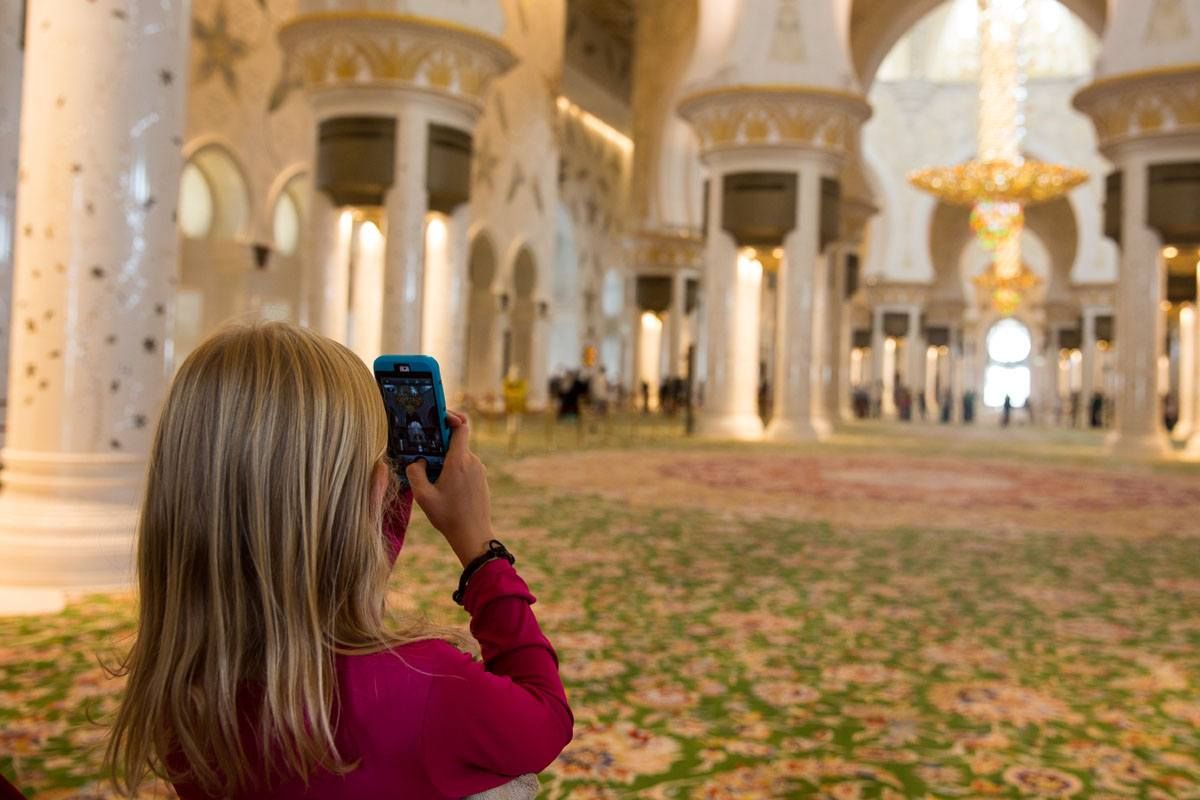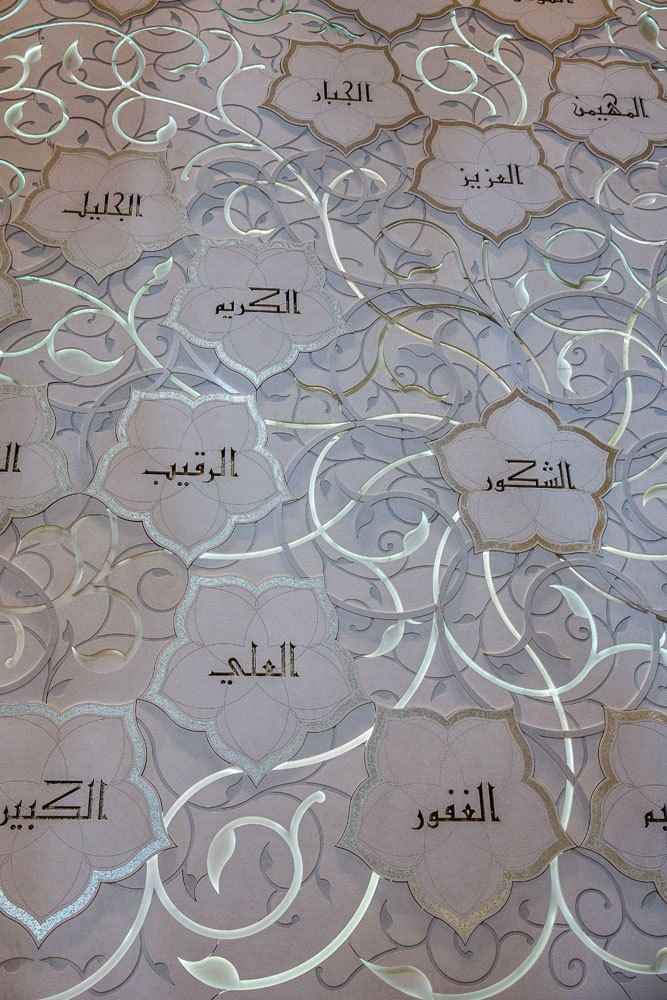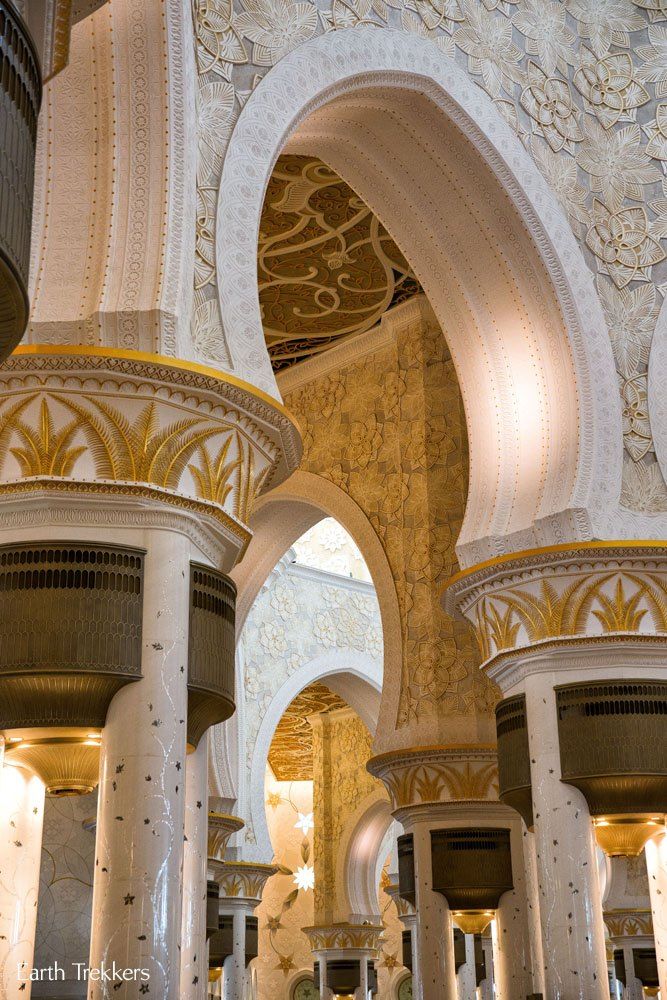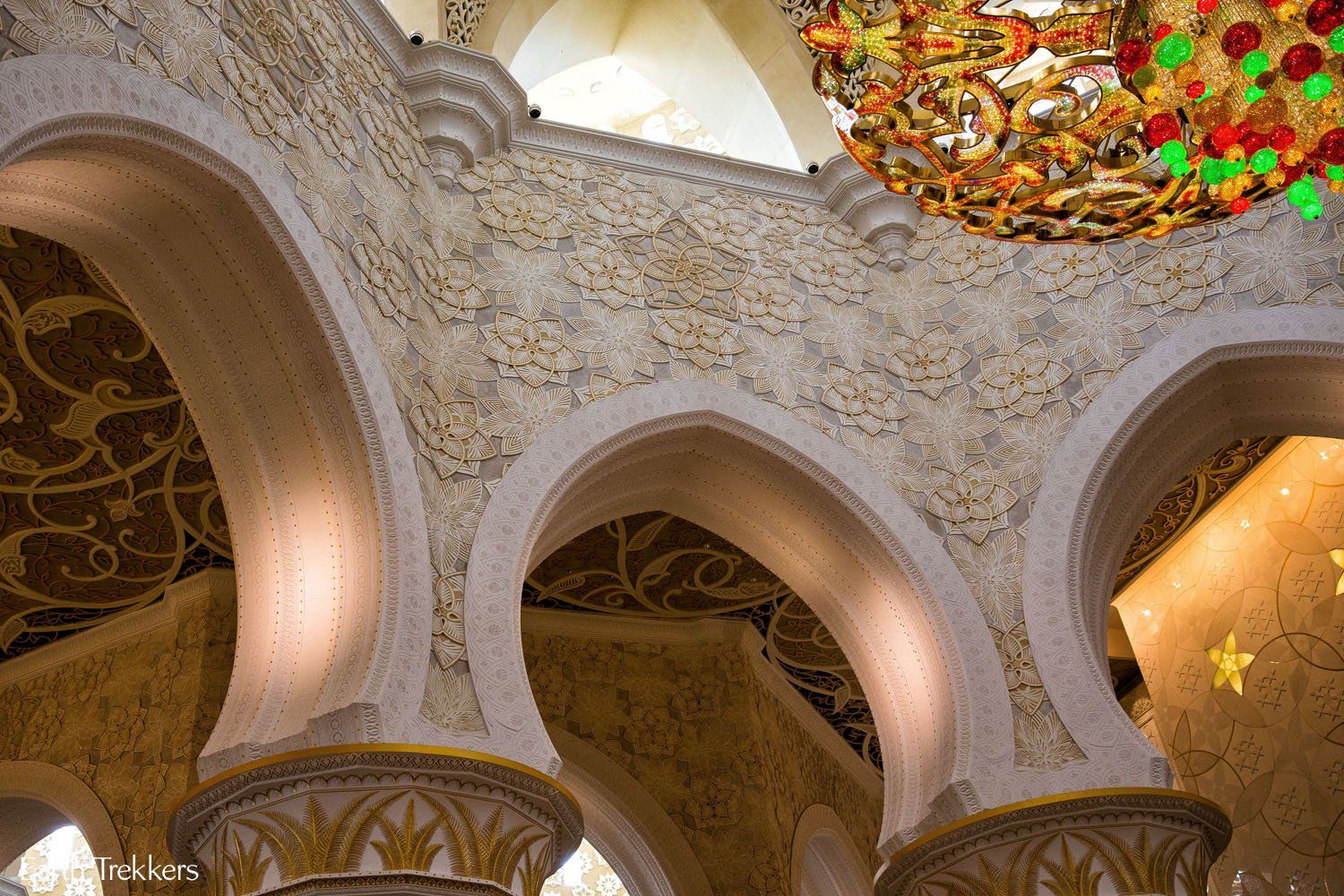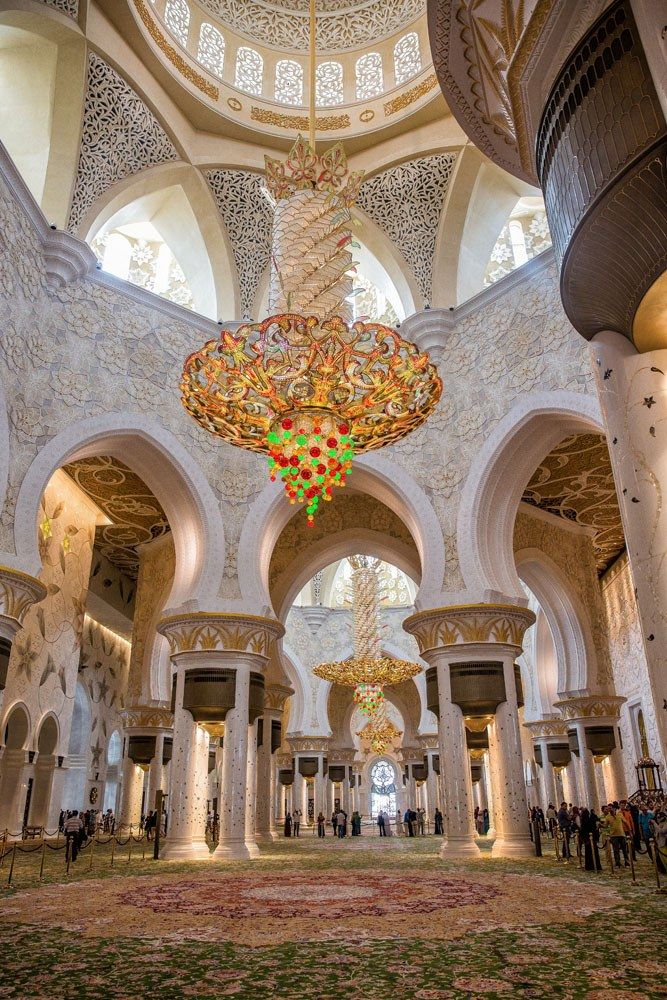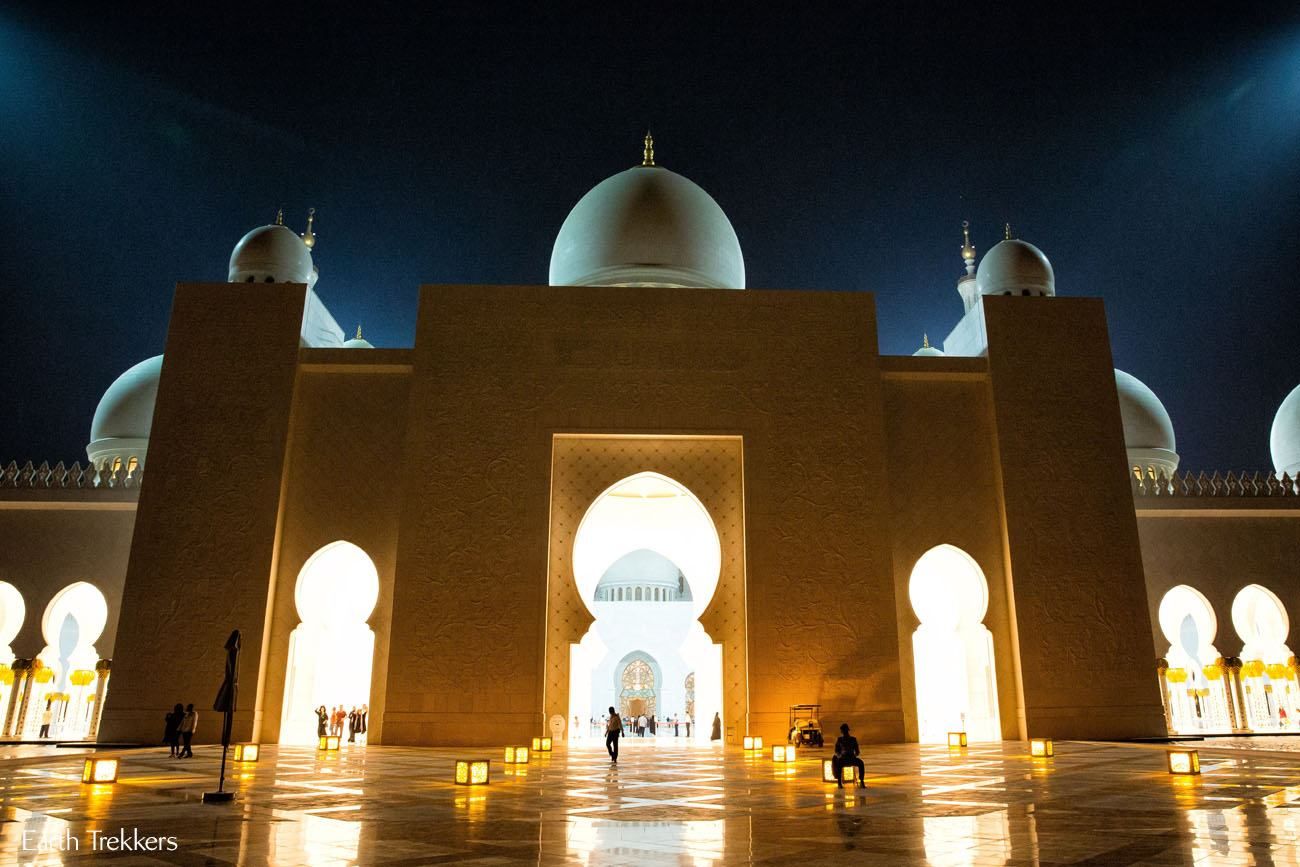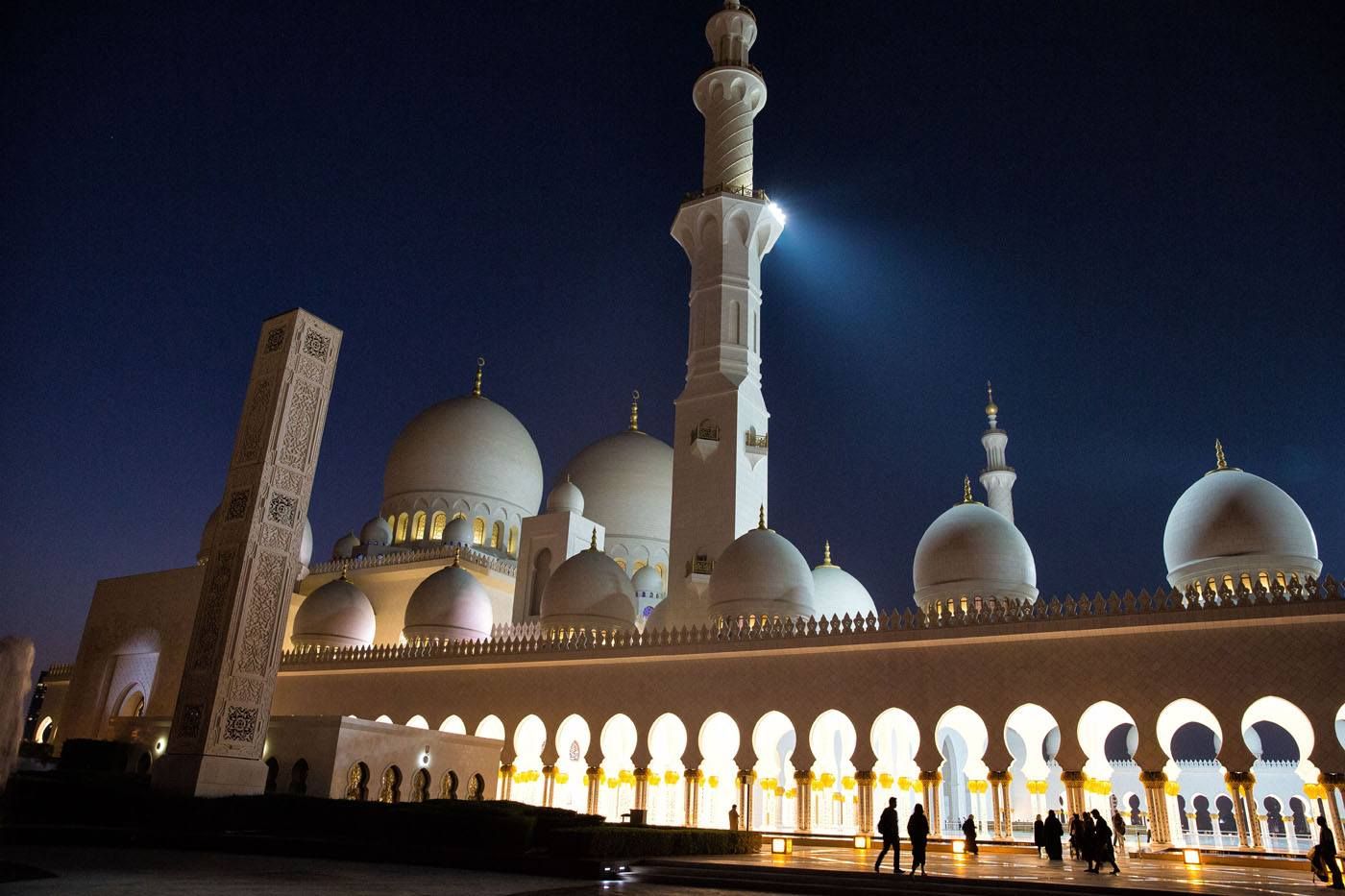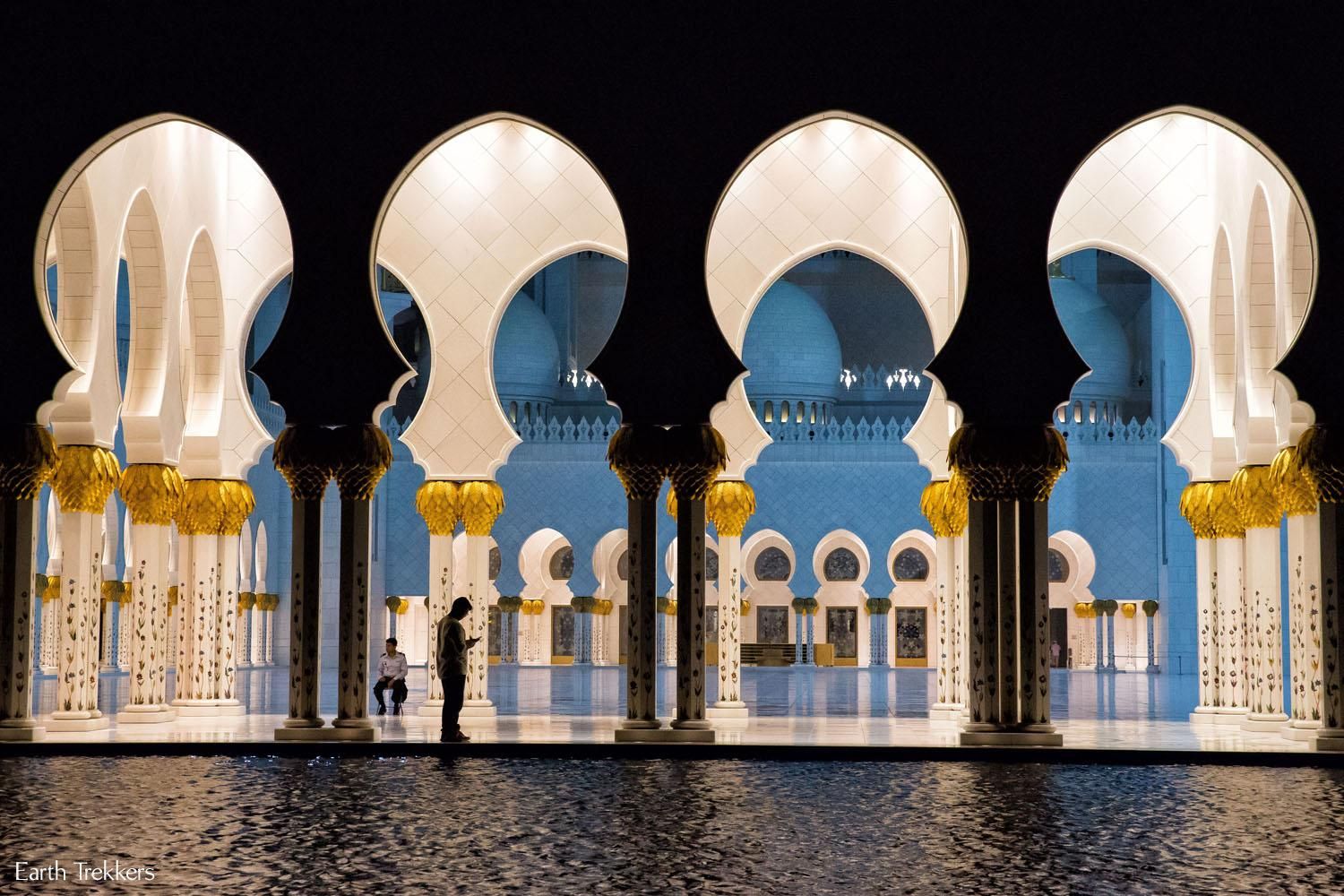 So, what do you think? The Sheikh Zayed Grand Mosque…the most beautiful building in the world?
---
You Might Also Like:
EGYPT ITINERARY: With 10 days in Egypt, visit Cairo, Luxor, Aswan and Abu Simbel.
JORDAN: Learn about the best things to do in Petra and what it is like to visit Wadi Rum.
TRAVEL PHOTOGRAPHY: For more information about the camera gear we carry, check out our Travel Photography Gear Guide. And tips and tricks for taking great photos in our article How to Take Better Photos while Traveling.
TRAVEL INSPIRATION: For more travel ideas, here are 10 unique destinations to put on your travel wish list and 10 cool destinations to visit during the winter holiday season.
TRAVEL BLOGGING: This website started with a trip around the world and has become one of the most popular travel sites on the internet. Learn more about what it is like to run this website in our article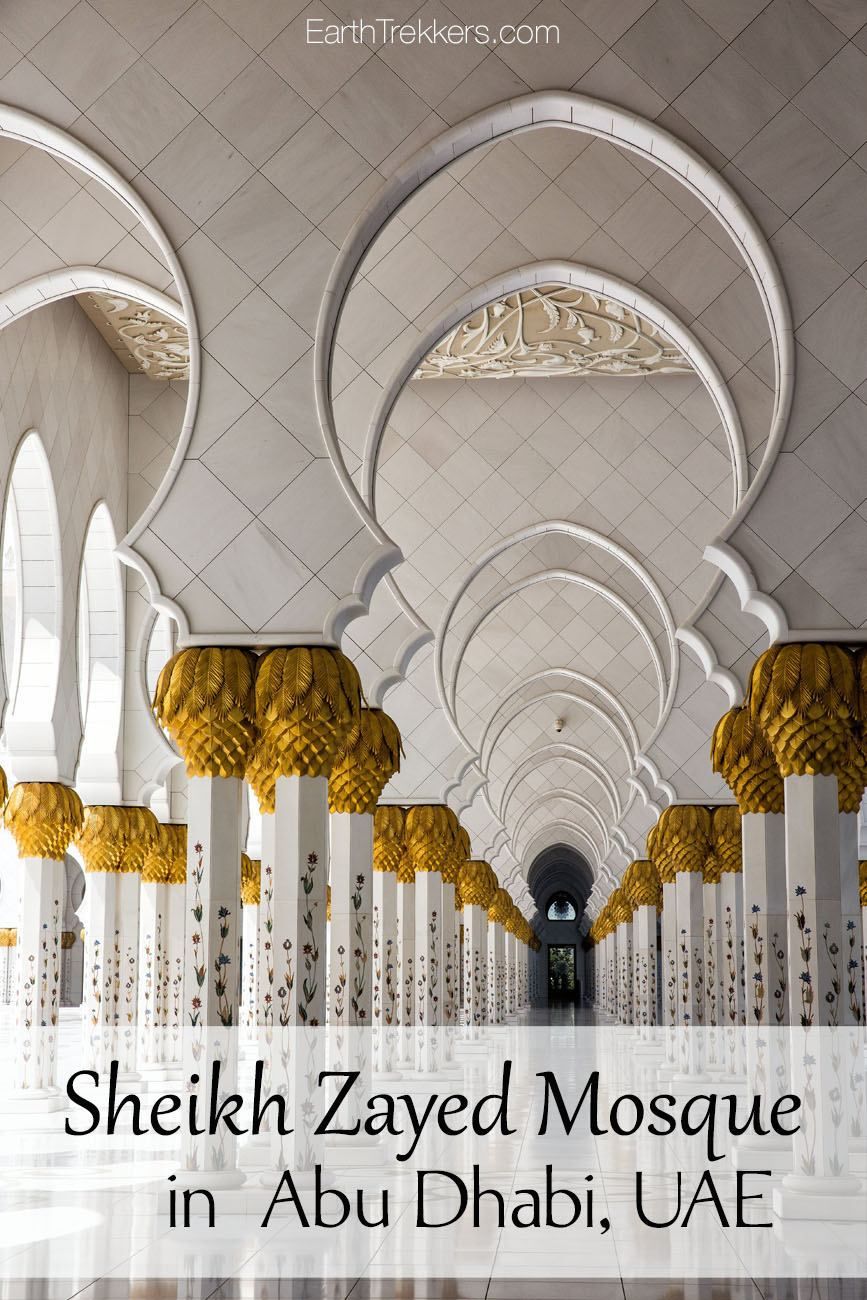 All rights reserved © Earth Trekkers. Republishing this article and/or any of its contents (text, photography, etc.), in whole or in part, is strictly prohibited.