Cape Town is an excellent destination for families. There is the perfect blend of adventure activities, history, and culinary experiences to keep each member of the family happy.
Cape Town with Kids
Table Mountain Aerial Cableway
Take the cable car up to the top of Table Mountain for unforgettable views over Cape Town. It helps to book your tickets in advance to avoid waiting in line. You can take the Cableway round trip, or hike one way and take the cable car one way. For those who are very adventurous, there is also the option of abseiling down the mountain.
Hike up Table Mountain
There are numerous ways to summit Table Mountain. We hiked up Skeleton Gorge at the advice of our shark cage diving captain…he said this route was his favorite. This hike involves climbing up a gorge on the eastern side of Table Mountain. Tyler and Kara loved the ladder climbs and scrambling over the boulders in the ravines. We never did get those iconic views of Cape Town but this hike was tons of fun. Going down was a lot harder than going up, leaving our legs sore for the next few days.
If you want more information on different hiking options, take a look at the Hike Table Mountain website.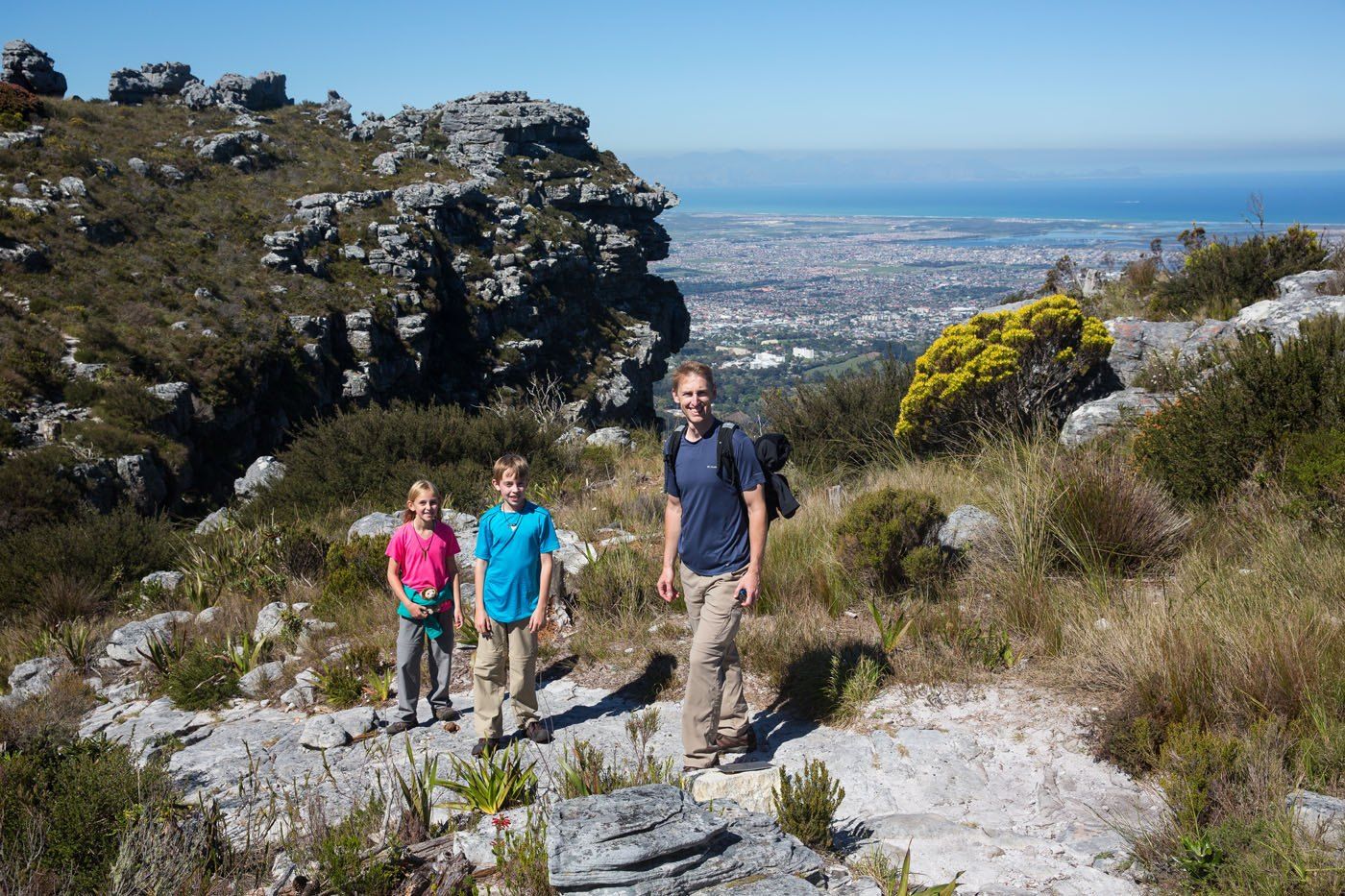 Kirstenbosch National Botanical Gardens
This is a beautiful place…stunning gardens with a backdrop of Table Mountain. Those who love to visit botanical gardens could wander here all day. For most people, several hours will be enough time to see the best of the gardens.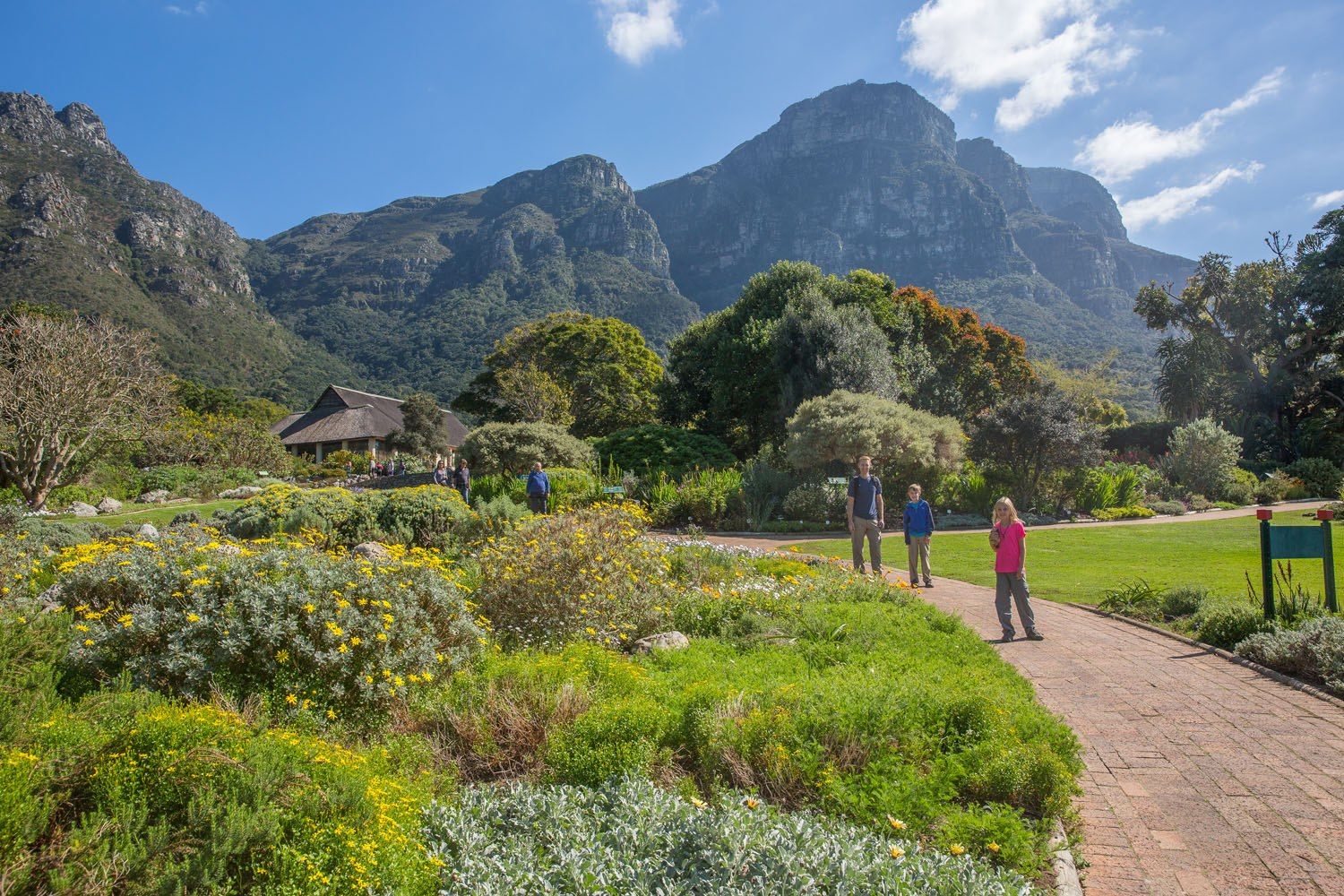 Victoria & Alfred Waterfront
This is the harbor of Cape Town. Yes, it's touristy, but you can't miss it. Come here for the restaurants, the shopping, and more views of famous Table Mountain.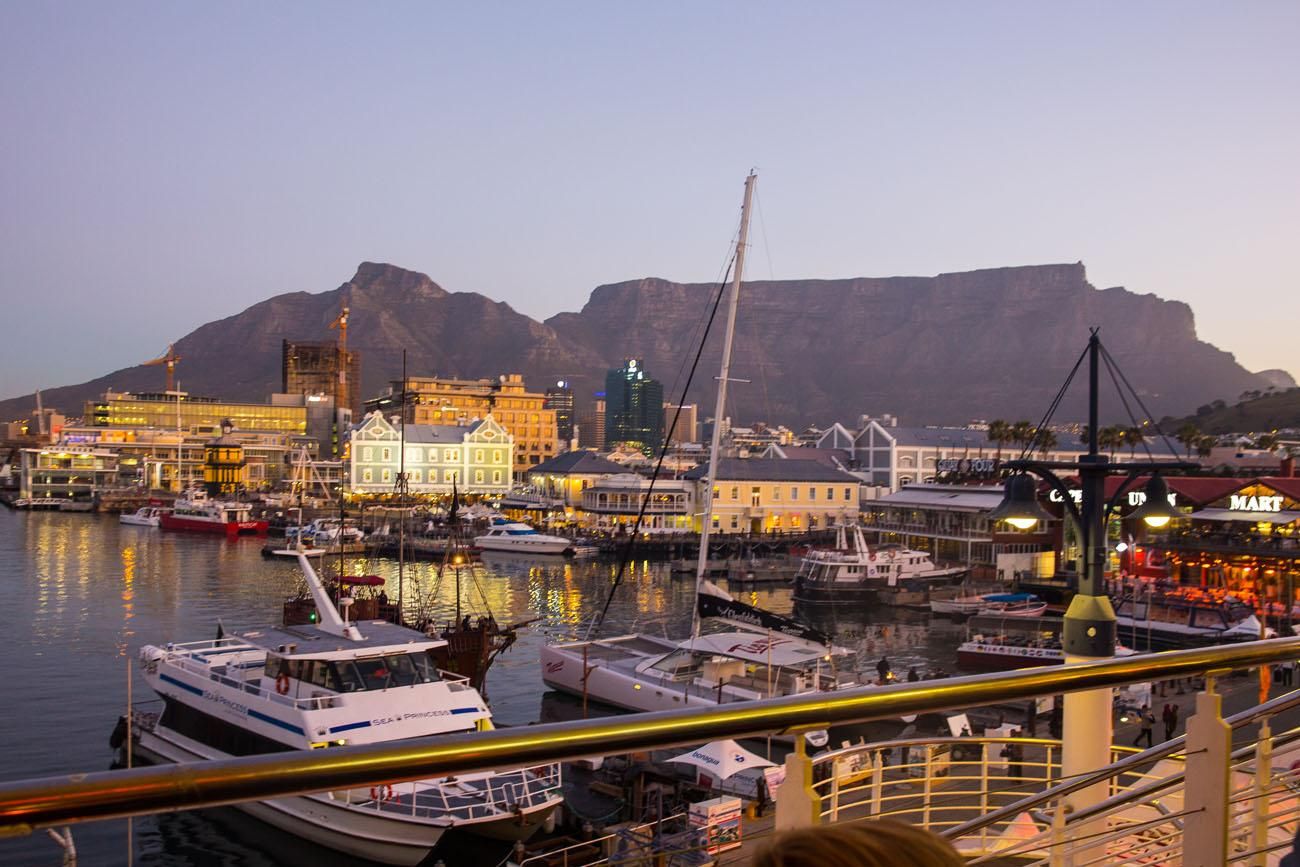 Robben Island
Robben Island is where Nelson Mandela was imprisoned for 18 years. A ferry will shuttle you from the Cape Town harbor out to Robben Island, where you will take a tour of the prison. It's an excellent history lesson and some of the guides are people who were imprisoned at Robben Island during the same time that Nelson Mandela was here.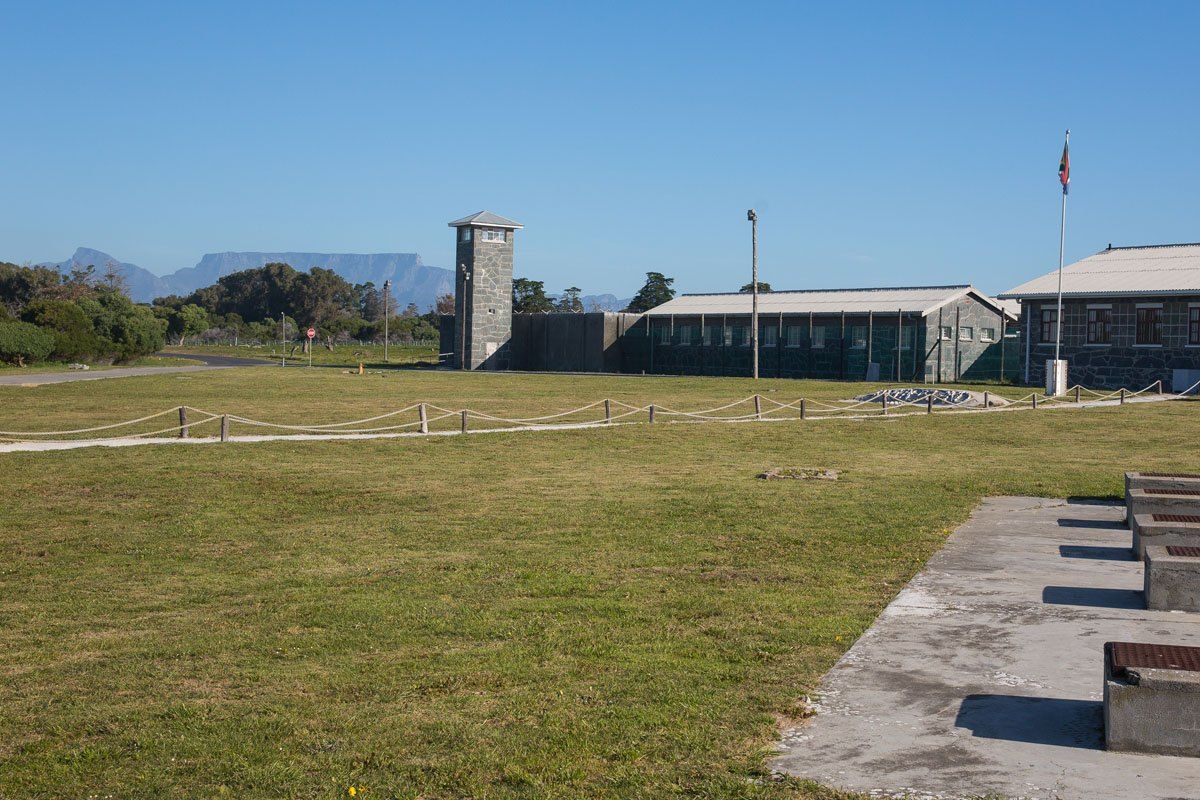 Go on a Wine Tour
There are many wineries around Cape Town; the most popular areas to visit are Stellenbosch and Constantia.
Can you do this with kids? Absolutely…we did it! We went to Groot Constantia, one of the most popular wineries, mainly because it was closest to our apartment. While Tim and I tasted the wines, Tyler and Kara feasted on the amazing chocolate they have for sale, so our entire family was happy.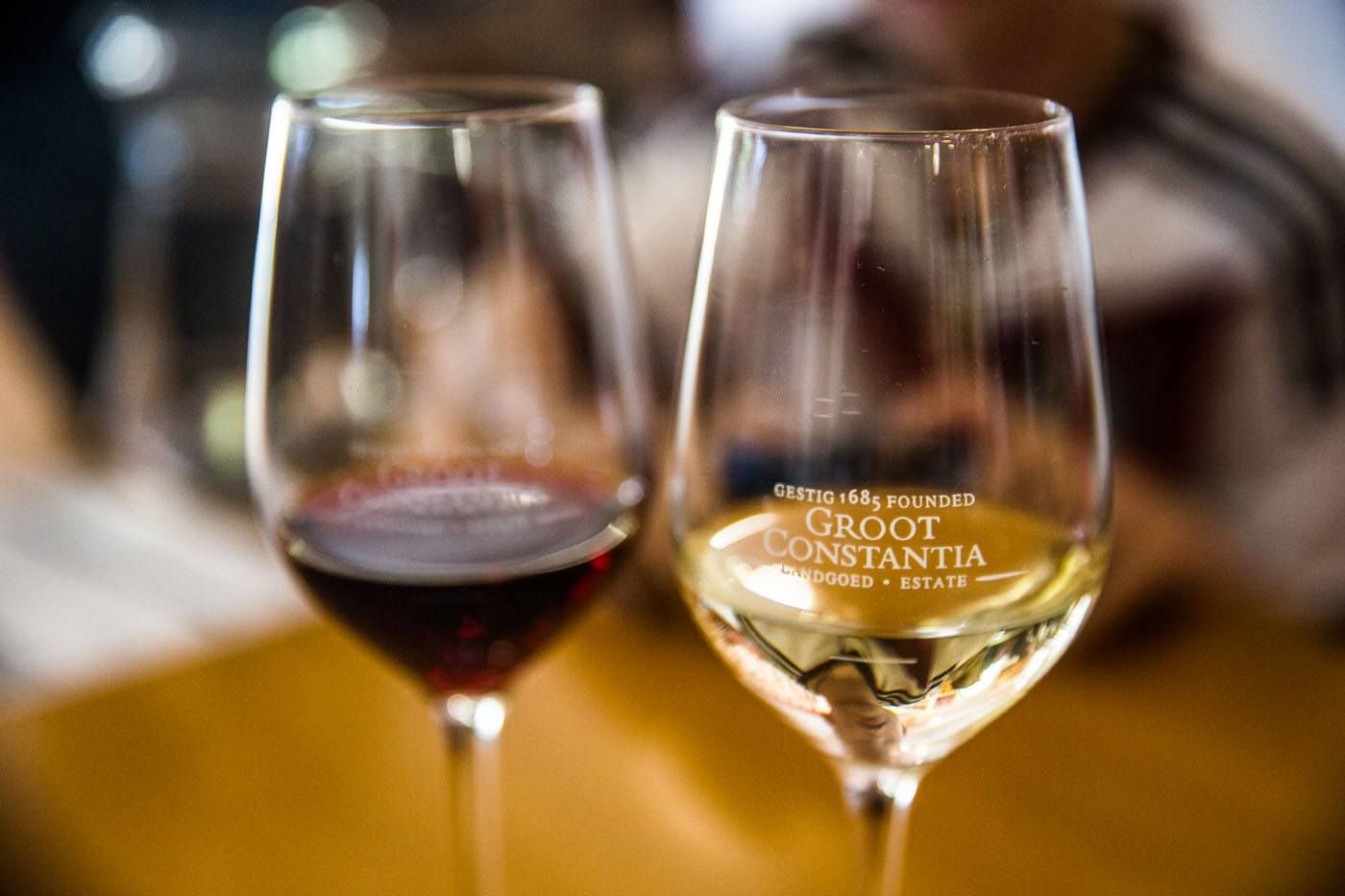 Bo-kaap
This colorful area in downtown Cape Town is worth a quick visit if you have a car. It is the historical center of the Cape Malay culture located on the slopes of Signal Hill.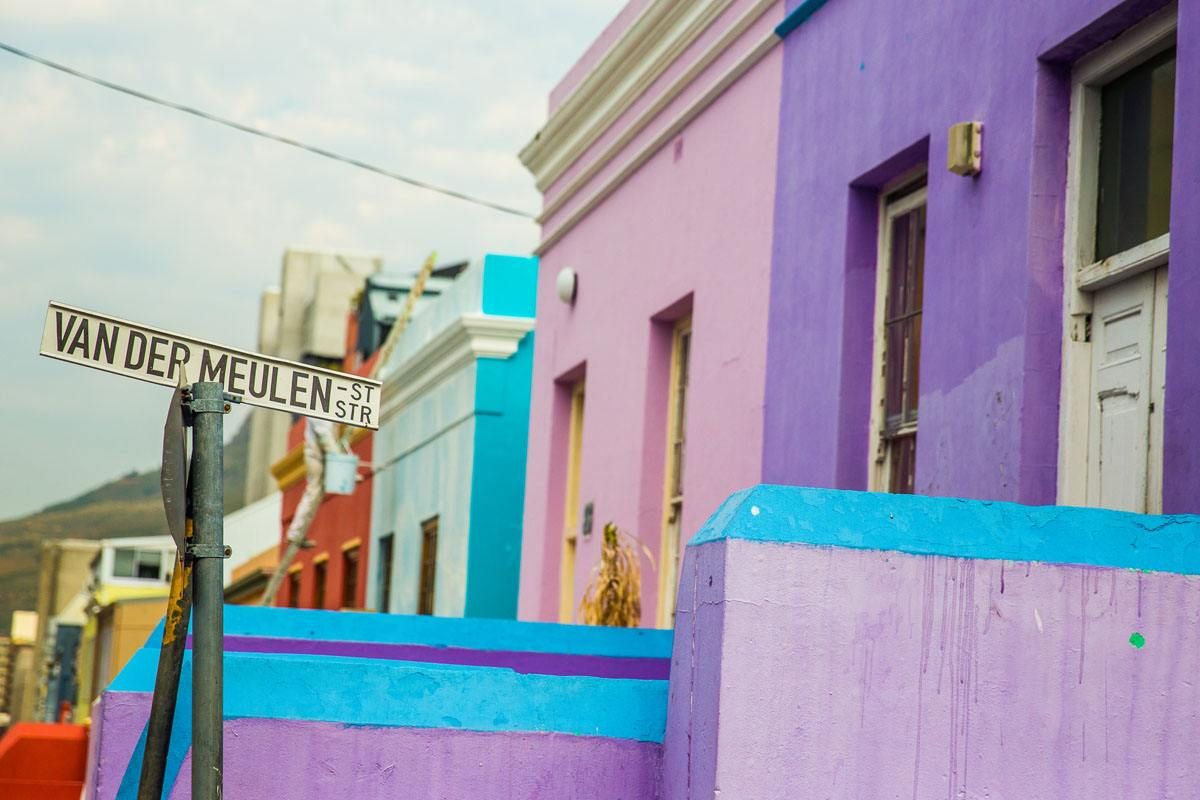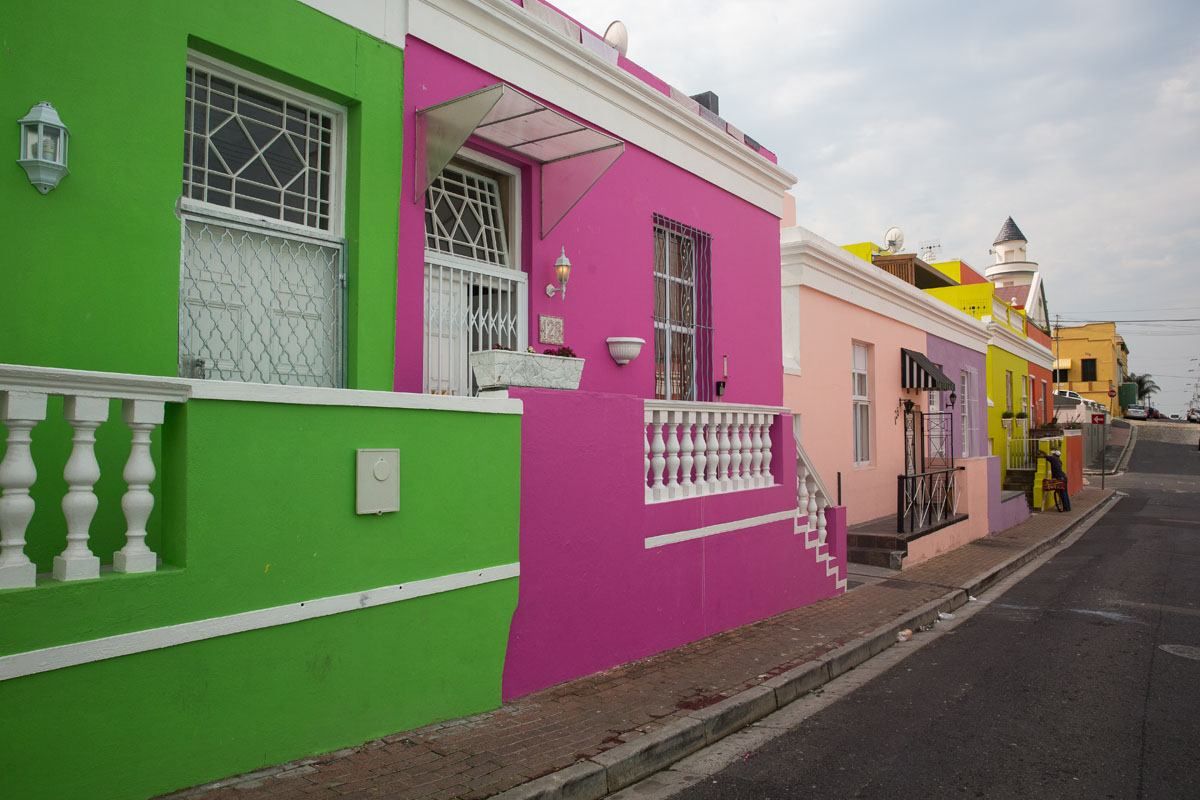 Chapman's Peak Drive
Located south of Cape Town, this scenic drive is stunning. Wind around Hout Bay to Nordhoek and drive along the cliffs towering next to the Atlantic Ocean.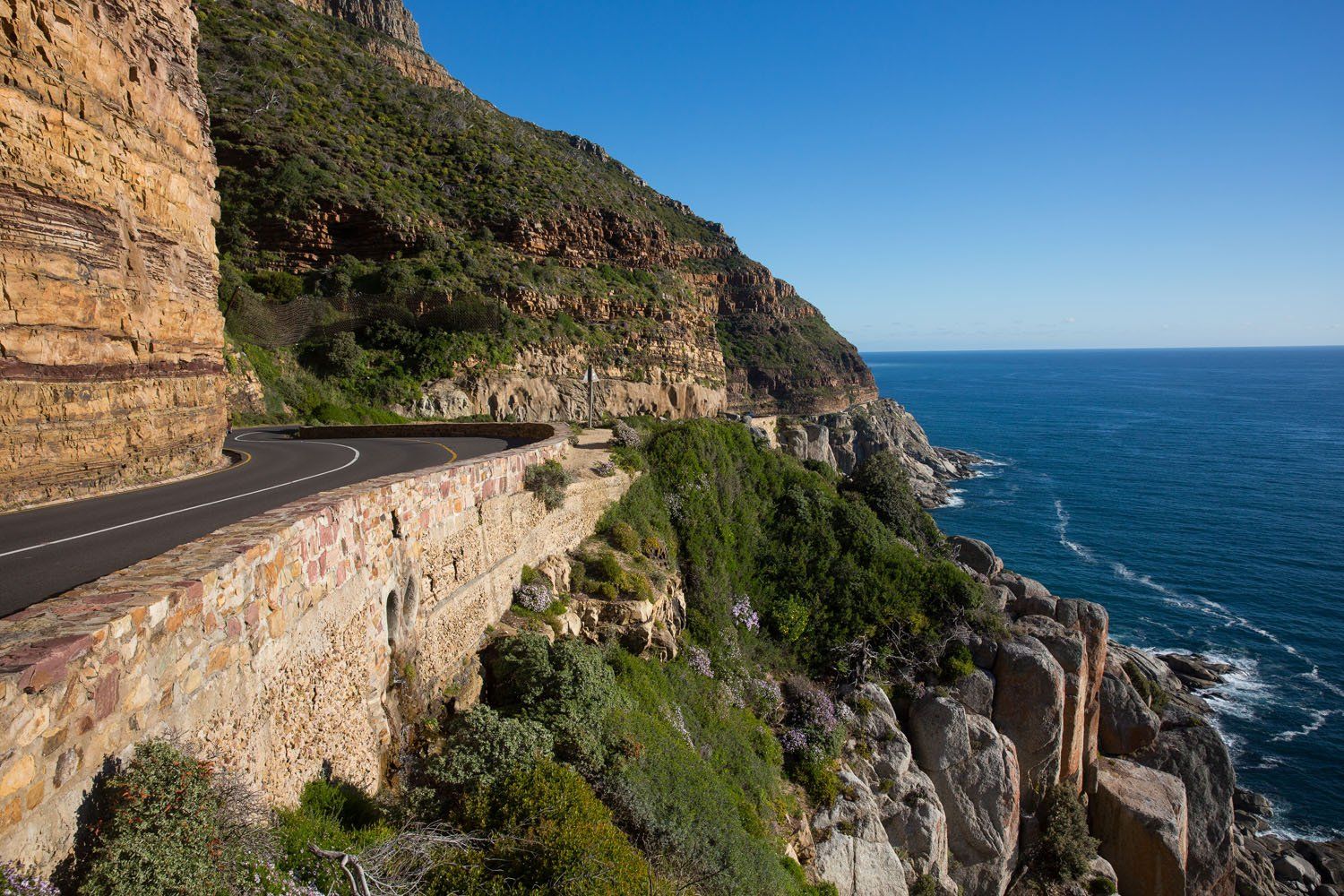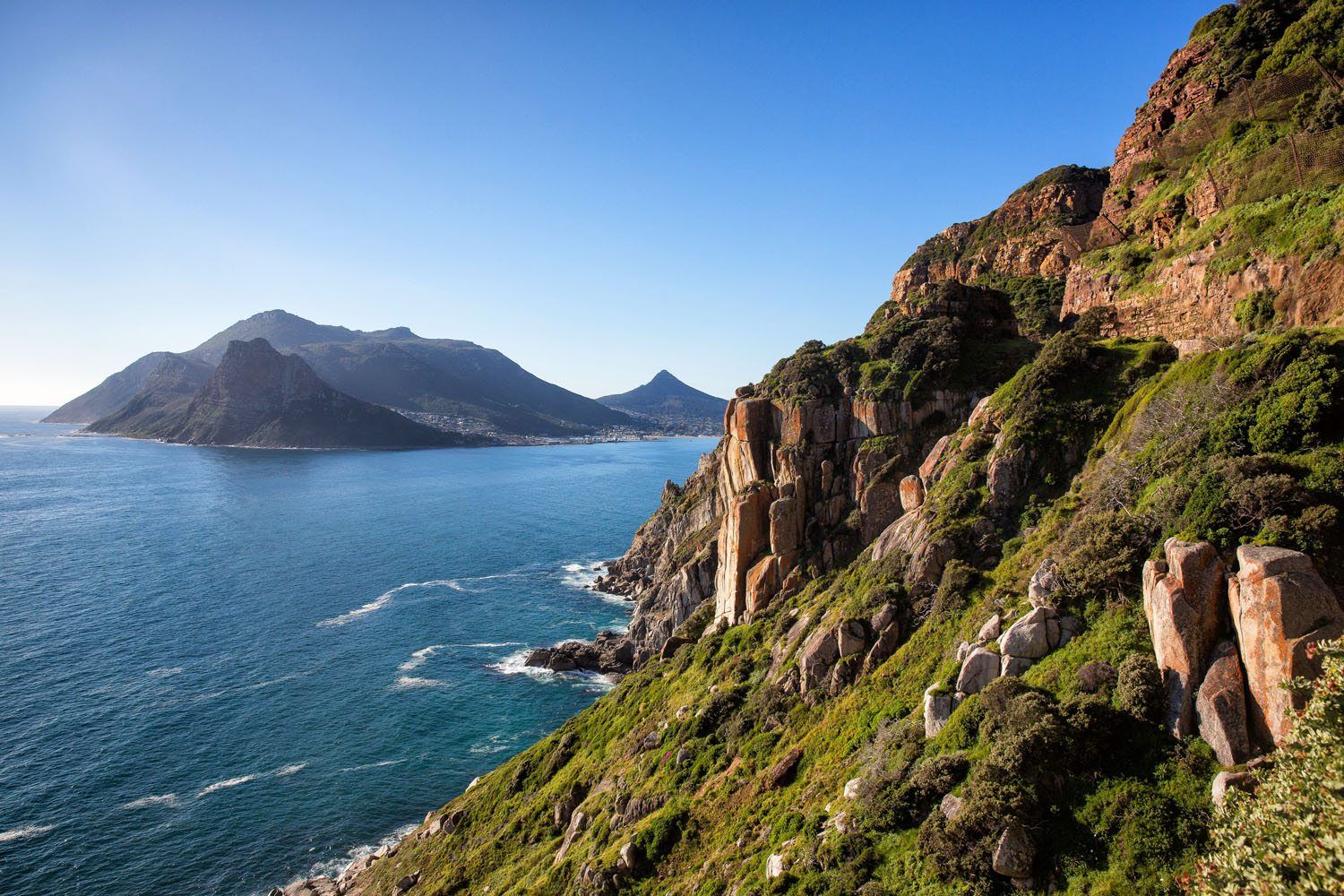 Boulder's Beach
A quick visit to this beach, home to African penguins, makes a great pit stop when driving from Cape Town to the Cape of Good Hope.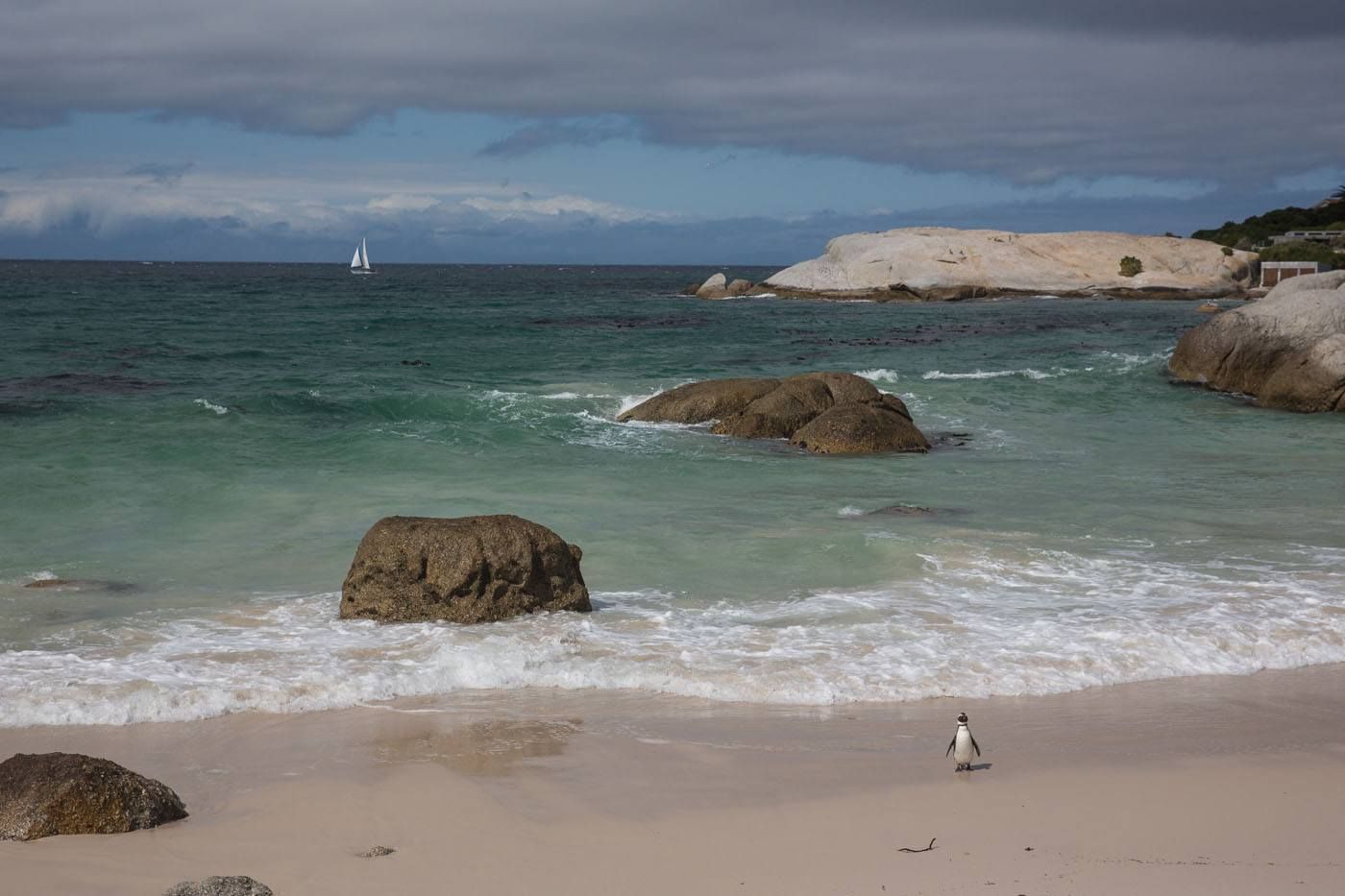 Cape of Good Hope
Don't miss the Cape of Good Hope, the very scenic southern tip of the peninsula that is home to Cape Town. It is a wild, beautiful area and one of our favorite spots while exploring Cape Town.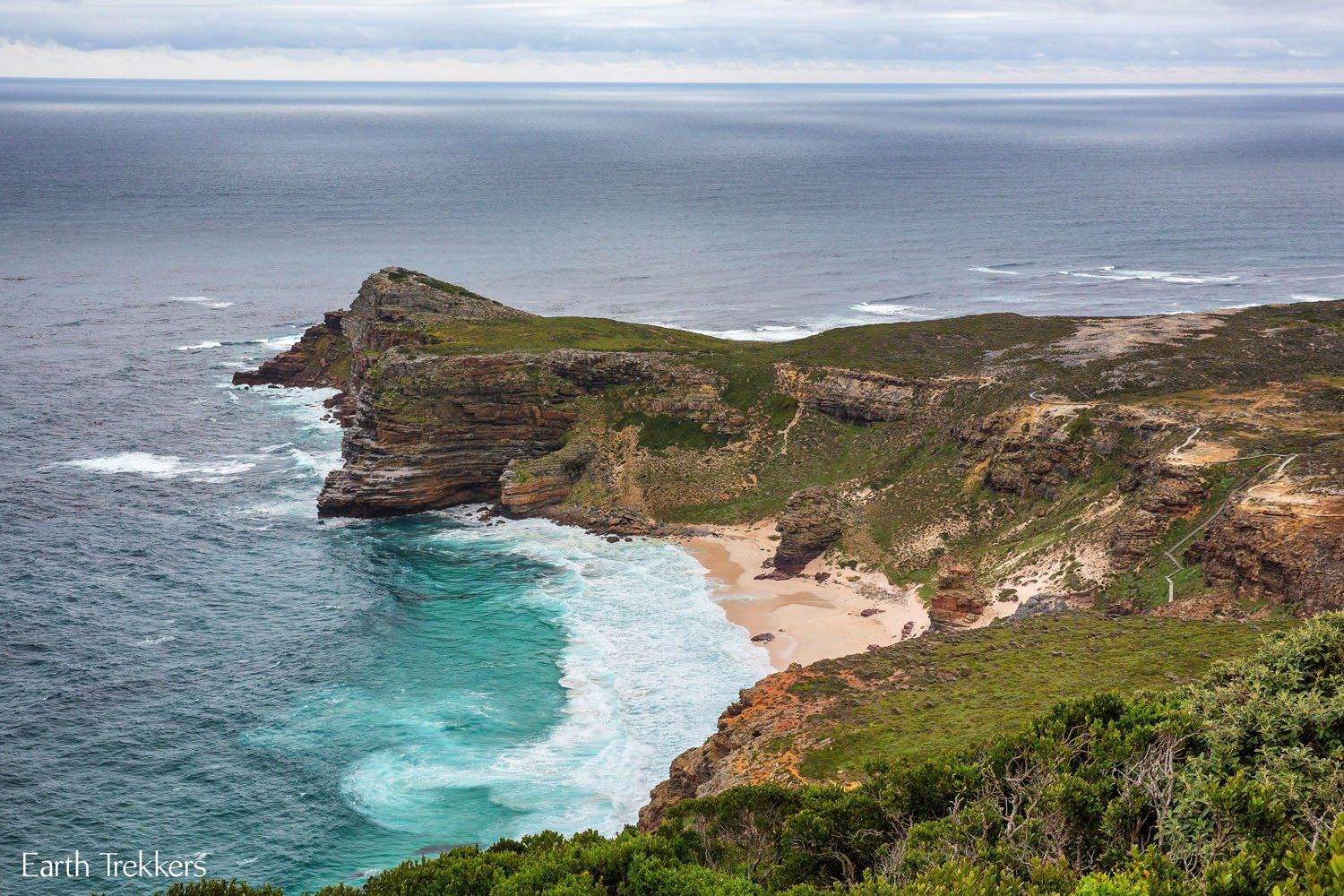 With a Little More Time (and for the Ultimate Adventure)
Go Shark Cage Diving
We went shark cage diving in Gansbaai, which is located close to Hermanus, two hours from Cape Town. Gansbaai is called the "Great White Shark Capital of the World." Getting in a cage in shark-infested waters was one of the most memorable and crazy things we have done as a family. It's not as scary or crazy as it sounds and it is tons of fun. Read about our experience here.
If you are staying in Cape Town, during the months of February to October you can book shark cage diving in False Bay (which is much closer to Cape Town than Gansbaai).
Where We Stayed
We stayed at the Glen Lin Apartment located in Glencairn. This apartment was amazing. We had two bedrooms, two bathrooms, a full kitchen with a washing machine, a living room and dining room, plus a balcony with views out to False Bay. I cannot recommend this place enough. This apartment is not located in Cape Town. It is a 45 minute drive into Cape Town. For us, this was not an issue since we had a rental car. This apartment was budget friendly, close to Boulders Beach and the Cape of Good Hope, with plenty of great restaurants in nearby Fish Hoek for dinner. We would not hesitate to stay here again.
Master Bedroom
View from the balcony
---