The Kingdom of Eswatini (formerly known as Swaziland) is a very small country located entirely within South Africa. Eswatini is a monarchy, ruled by King Mswati III. Sadly, this country has the highest HIV infection rate in the world, with 27% of adults infected with HIV. It is a poor country, with many people living in one room cinder block houses or in slums. Car jacking and theft can also be a concern, occurring at the same rate as in Johannesburg.
So, why come to Eswatini? For tourists, Eswatini is known as a place to buy African art and tour wildlife reserves, both of which we did while here.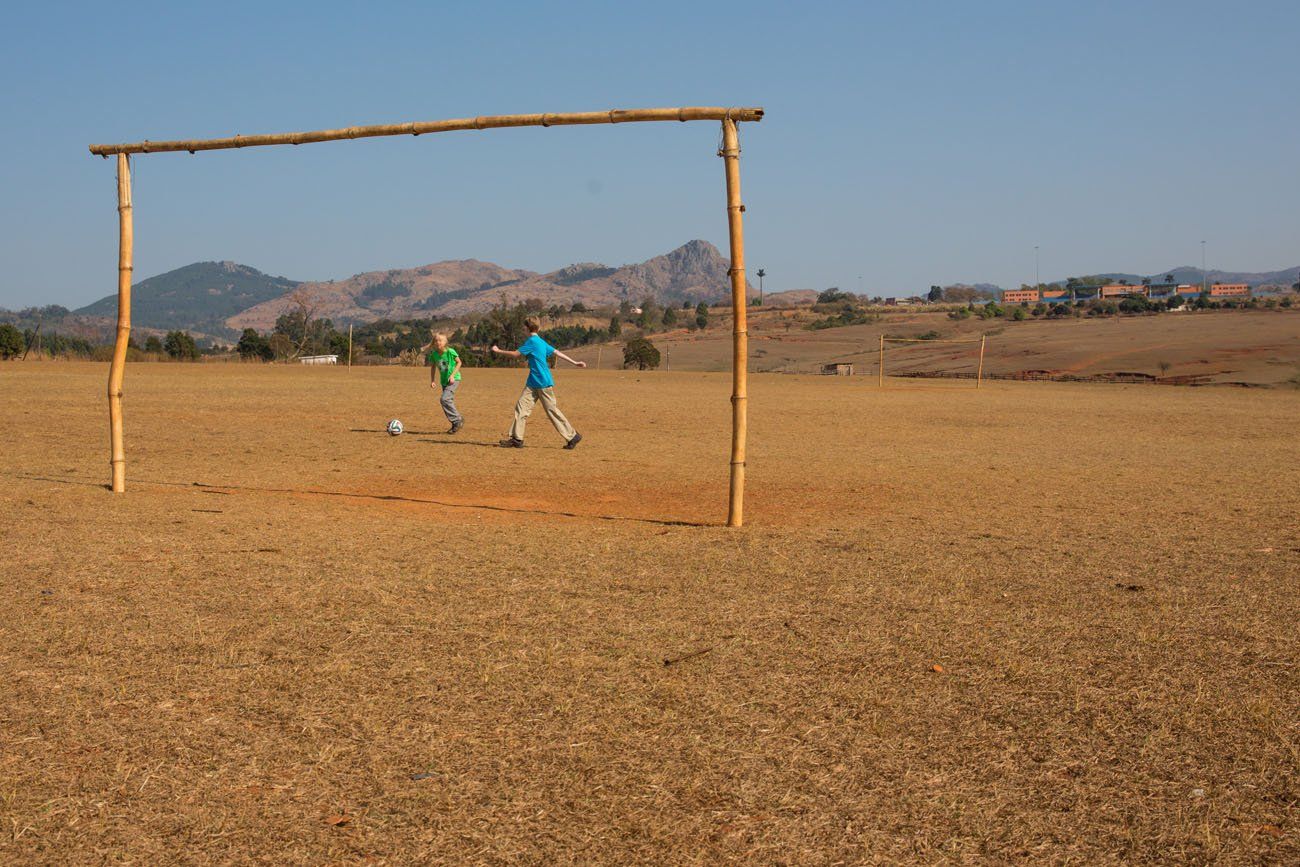 Mlilwane Wildlife Sanctuary
We stayed in the Mlilwane Wildlife Sanctuary, located just twenty minutes south of the capital of Eswatini, Mbabane. Mlilwane is home to zebras, antelope, hippos, impala, and crocodiles. There are no predators, such as lions or cheetahs, so this is a great place to explore on foot or by bicycle.
Tim, Kara, and I chose to cycle around the park. Tyler and Valerie were recovering from stomach troubles caught earlier on the trip (while camping in Botswana), so they were not feeling up for a bike ride. Kathy and Valerie instead chose to explore Mlilwane by foot.
Tim, Kara, and I spent part of the afternoon, cycling on red dirt roads, searching for wildlife. This is beautiful country, with rolling hills, rocky mountains, lakes and streams, and yellow, dried grass. Even if we didn't spot any animals cycling here was a very nice way to spend the afternoon.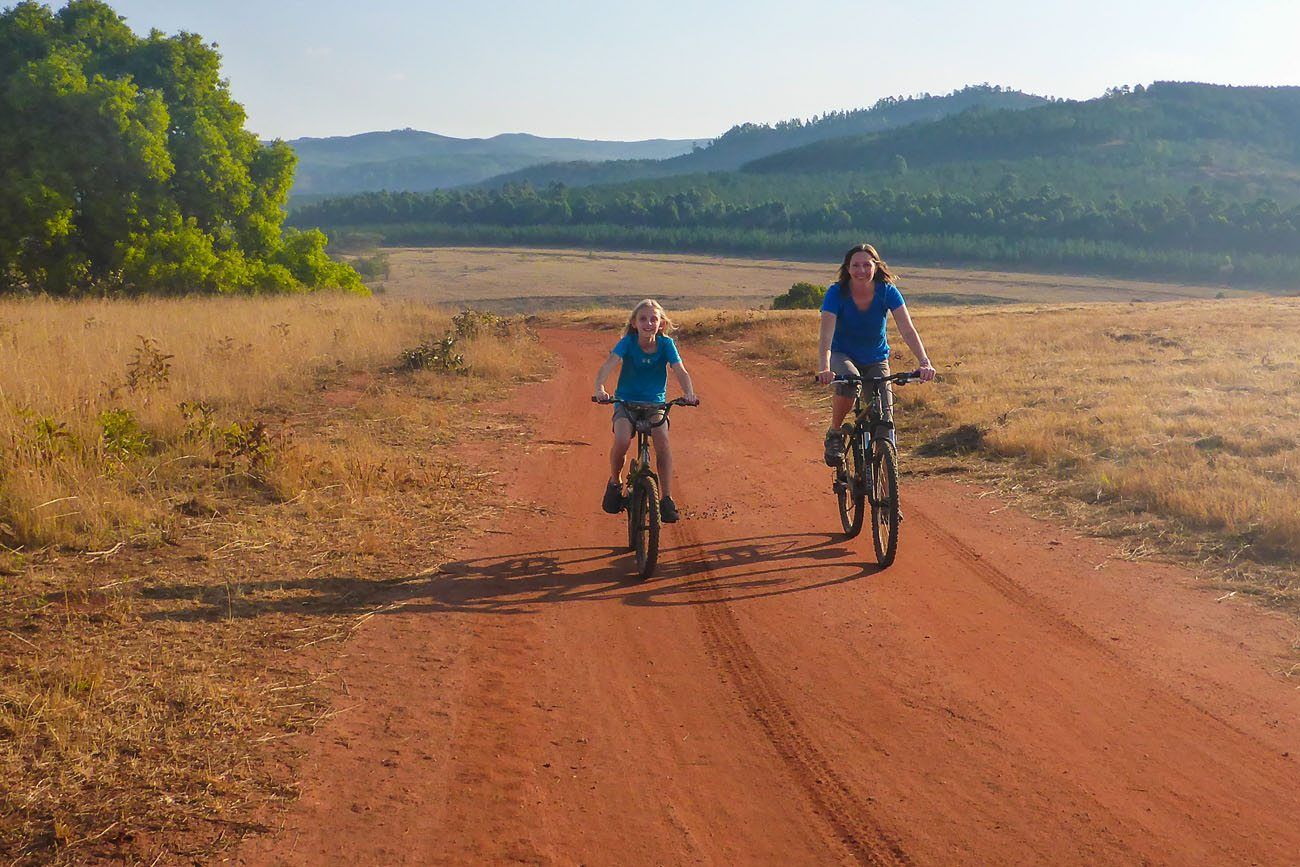 After some searching we did find a small herd of zebras and antelopes grazing together. Being here made me really appreciate the large numbers of animals we saw while at Chobe National Park.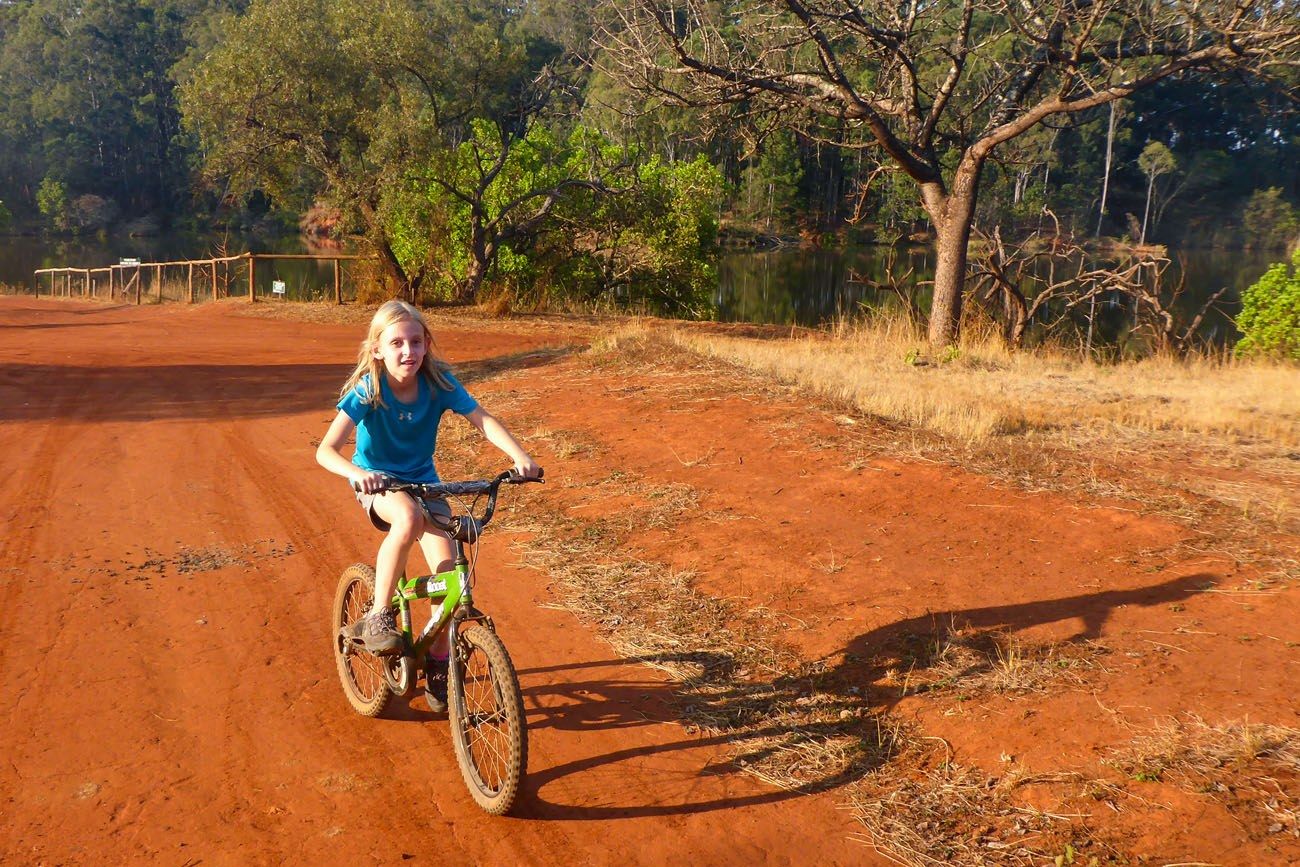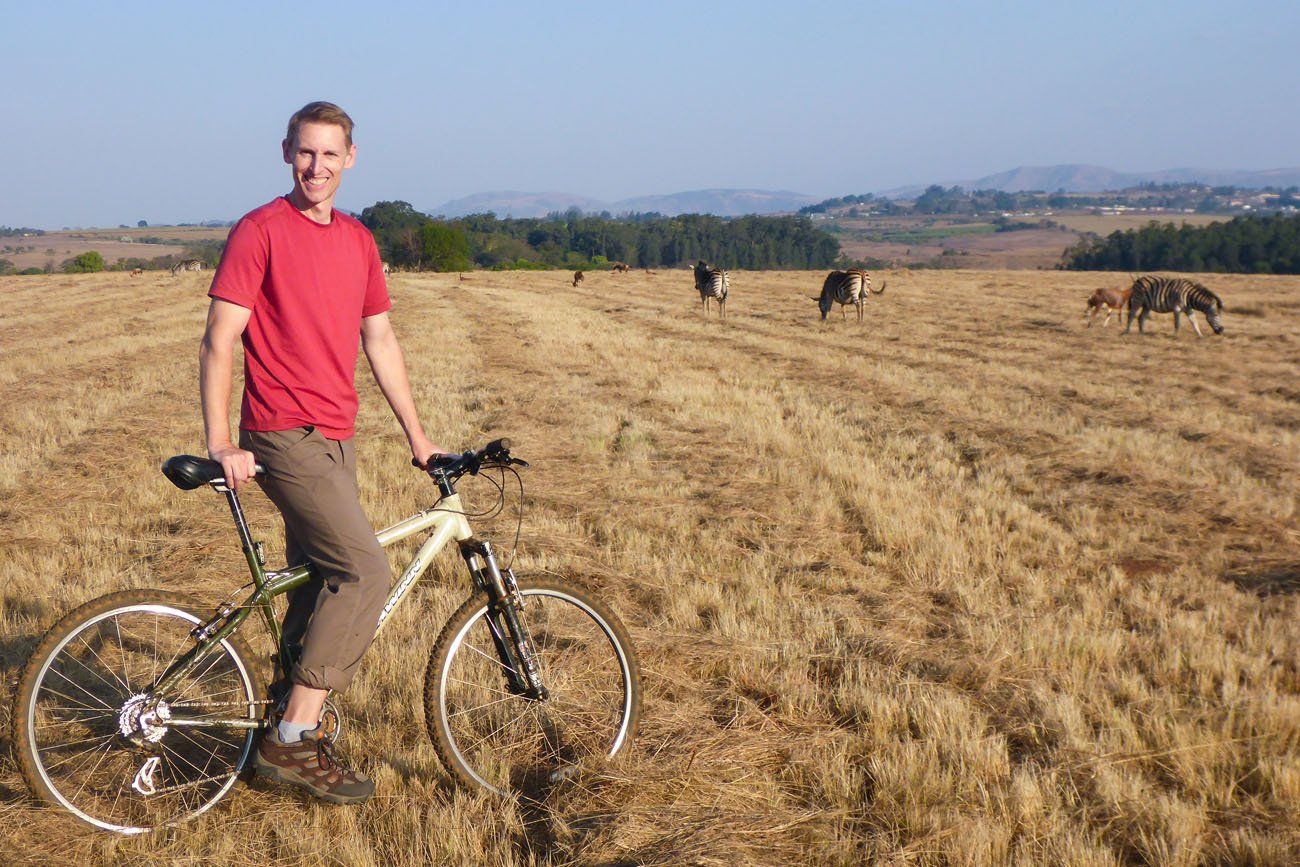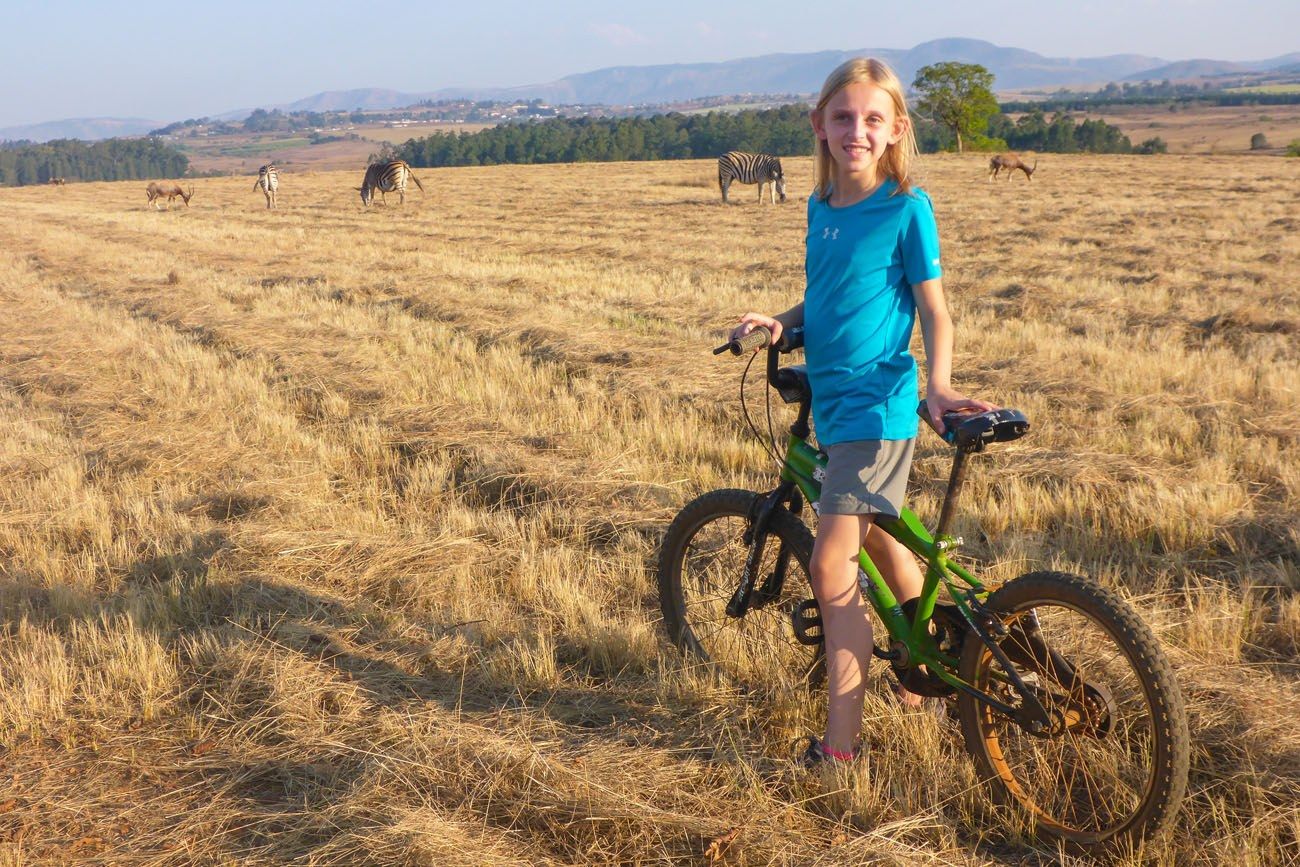 Along our cycle trip we also saw two very large crocodiles watching over their recent zebra kill. The dead zebra was lying in the water in a swarm of flies.
Beehive Huts
Our accommodations for the night were beehive huts, the traditional house of the Swazi people. It is a thatched hut made with dried grass and it is surprisingly large inside. It smells like hay, stays pretty warm when the temperatures drop at night, and offers no sound proofing at all. We could hear every conversation our neighbors had, and I am sure they could hear ours as well.
It was a very neat experience sleeping in a beehive hut for the night. Kara said it was epic, and she ranks the hut as her number two favorite accommodation out of every place we've stayed in the world. She really liked it!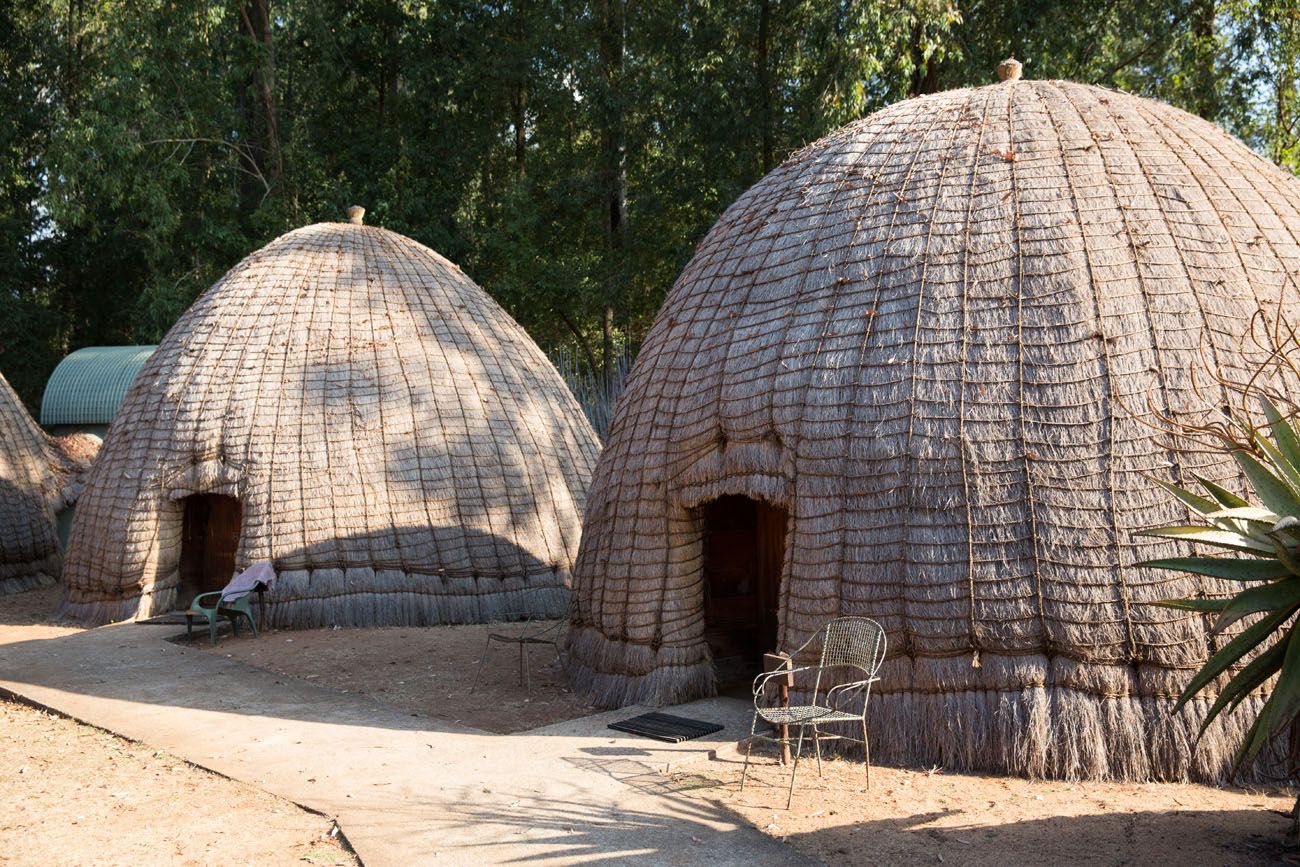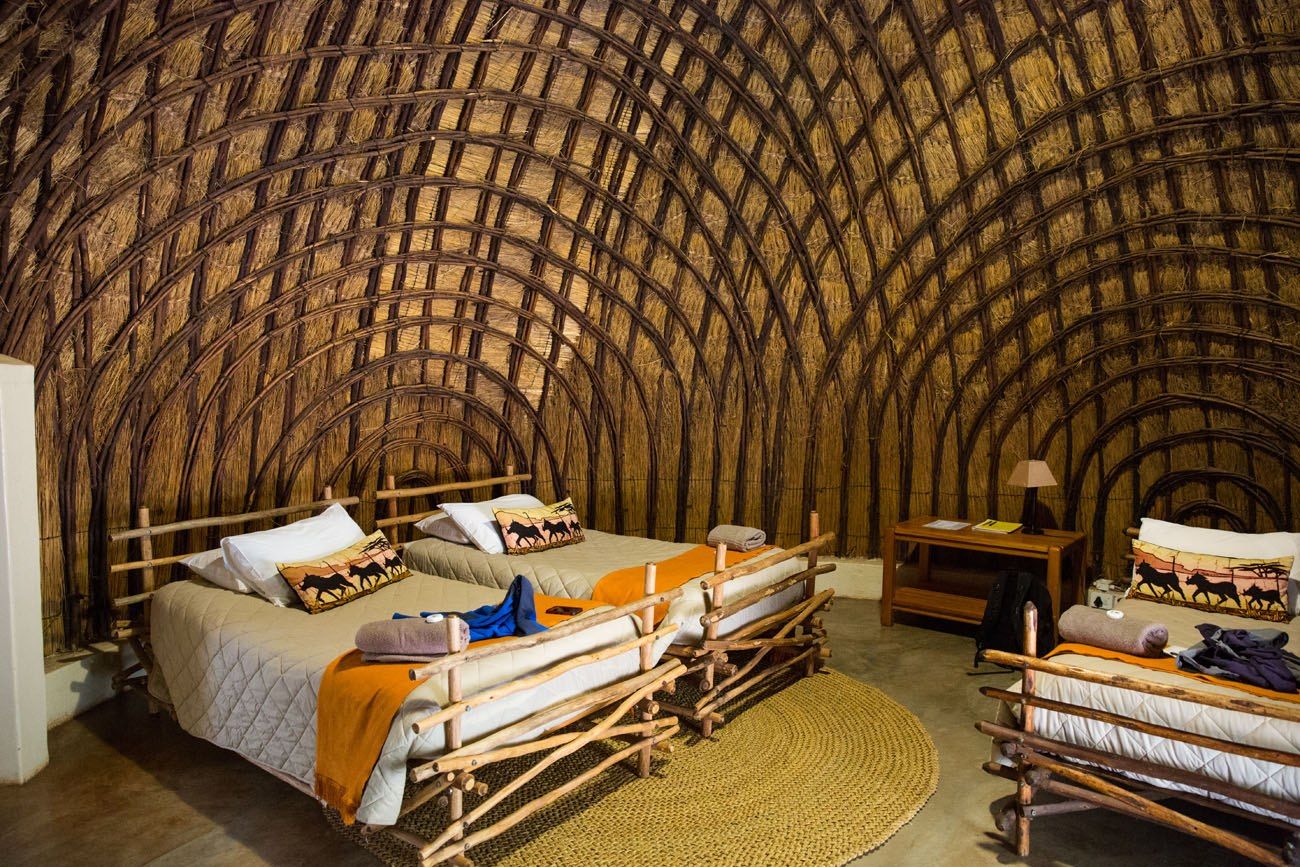 Shopping in Eswatini
We did go shopping before leaving Eswatini, which we all really enjoyed. The African art here is amazing and the bargaining was fun.
I am glad we made this brief visit to Eswatini. It was another eye opening experience for our family, with a little shopping thrown in. It is a beautiful country with friendly people and worth a quick visit on a trip to South Africa.
---
Information about South Africa
All rights reserved © Earth Trekkers. Republishing this article and/or any of its contents (text, photography, etc.), in whole or in part, is strictly prohibited.