After traveling almost four weeks through India we finally made it to the Taj Mahal, wonder of the world. Here is our quick tour of the Taj Mahal in photos.
Taj Mahal in Photos
On our first day in Agra we went to the sunrise point of the Taj Mahal. Here we had our first views of the Taj Mahal.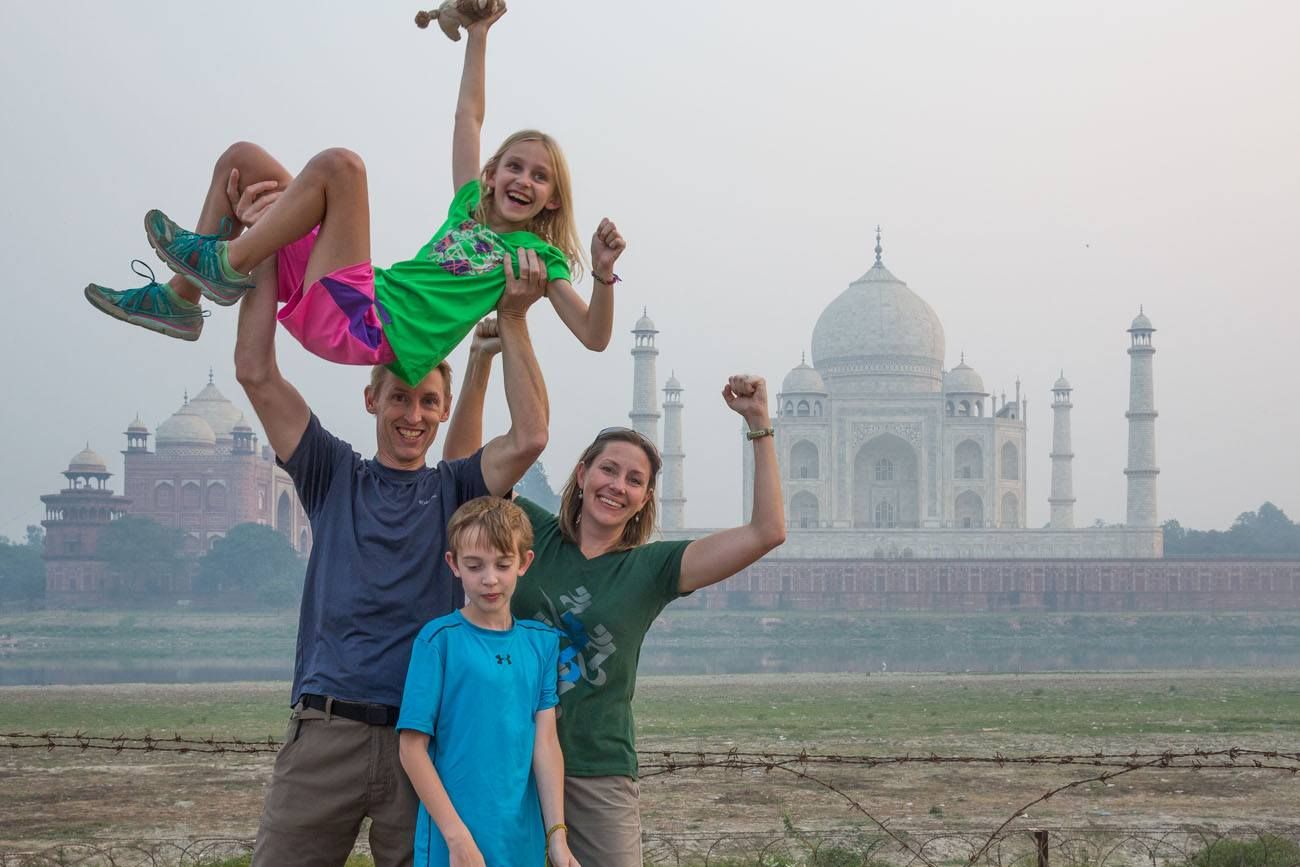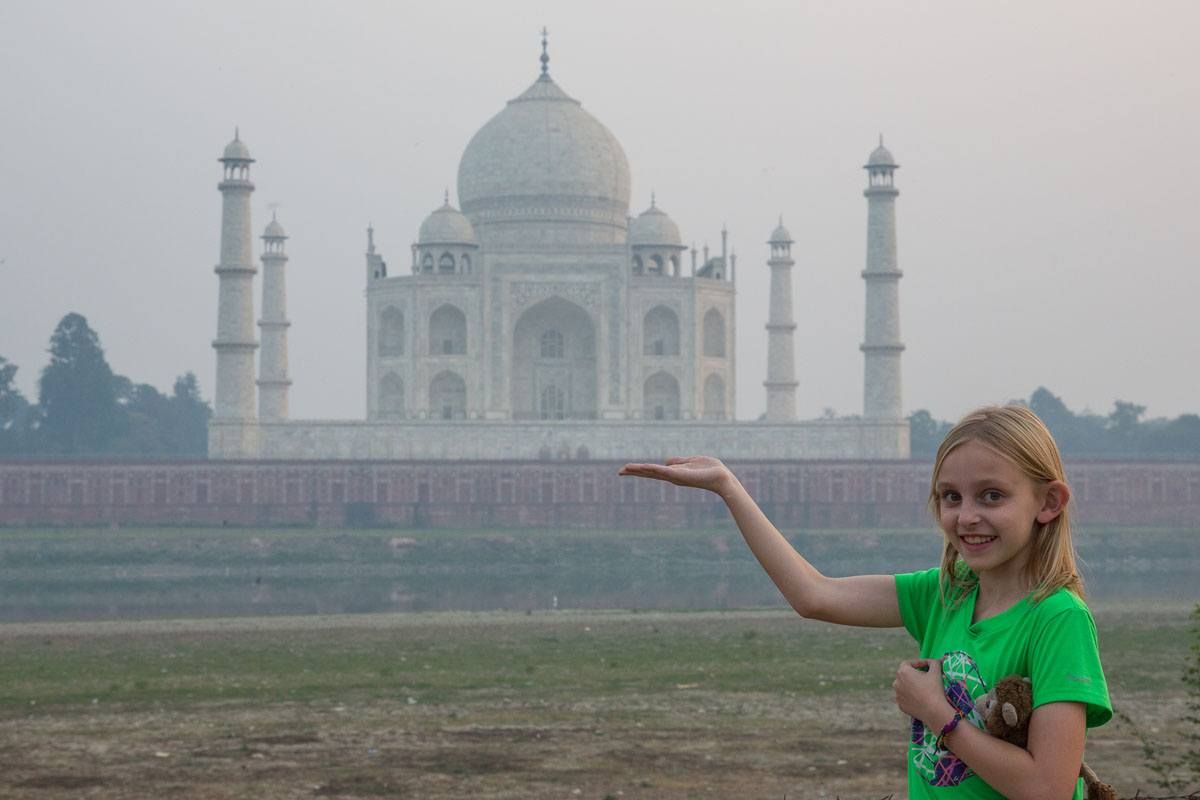 Our second day in Agra we woke up early for sunrise views of the Taj Mahal. This is the main gate of the Taj Mahal.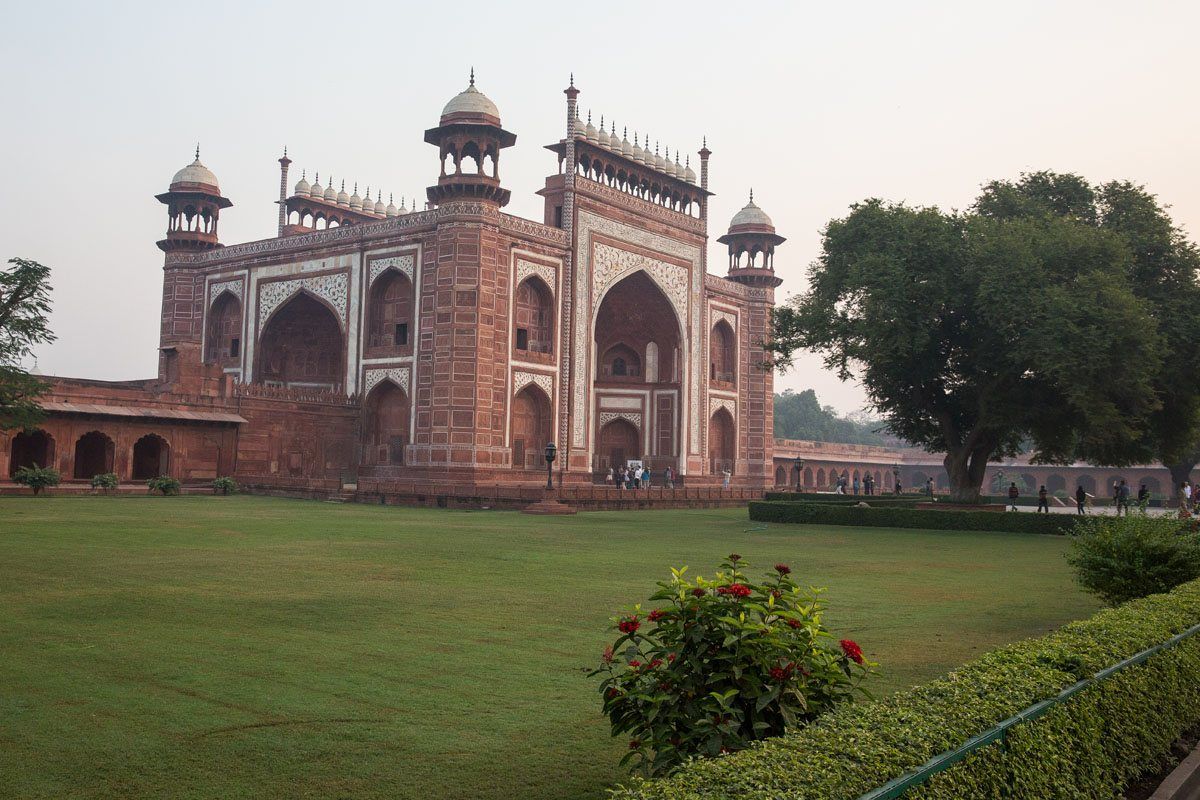 We were visiting on a Saturday, the busiest day of the week, and even at 7 am it was very crowded here.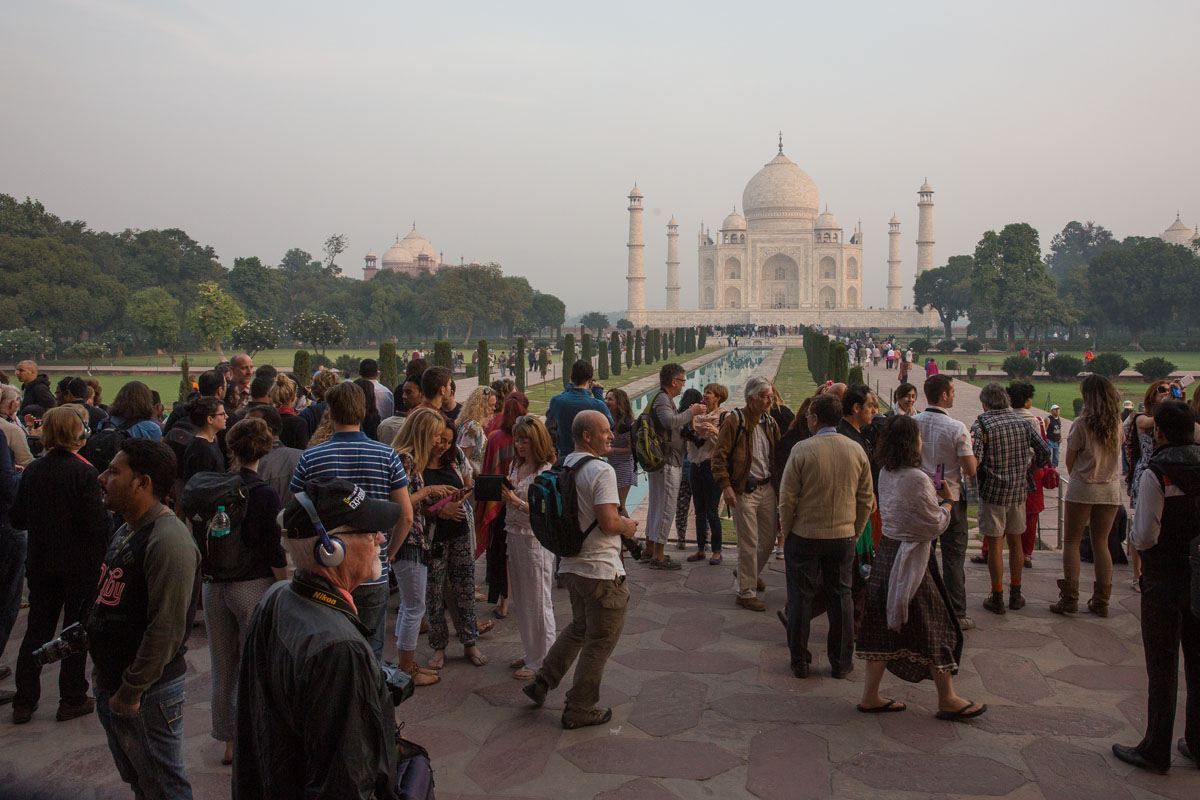 Here are some views of the Taj Mahal.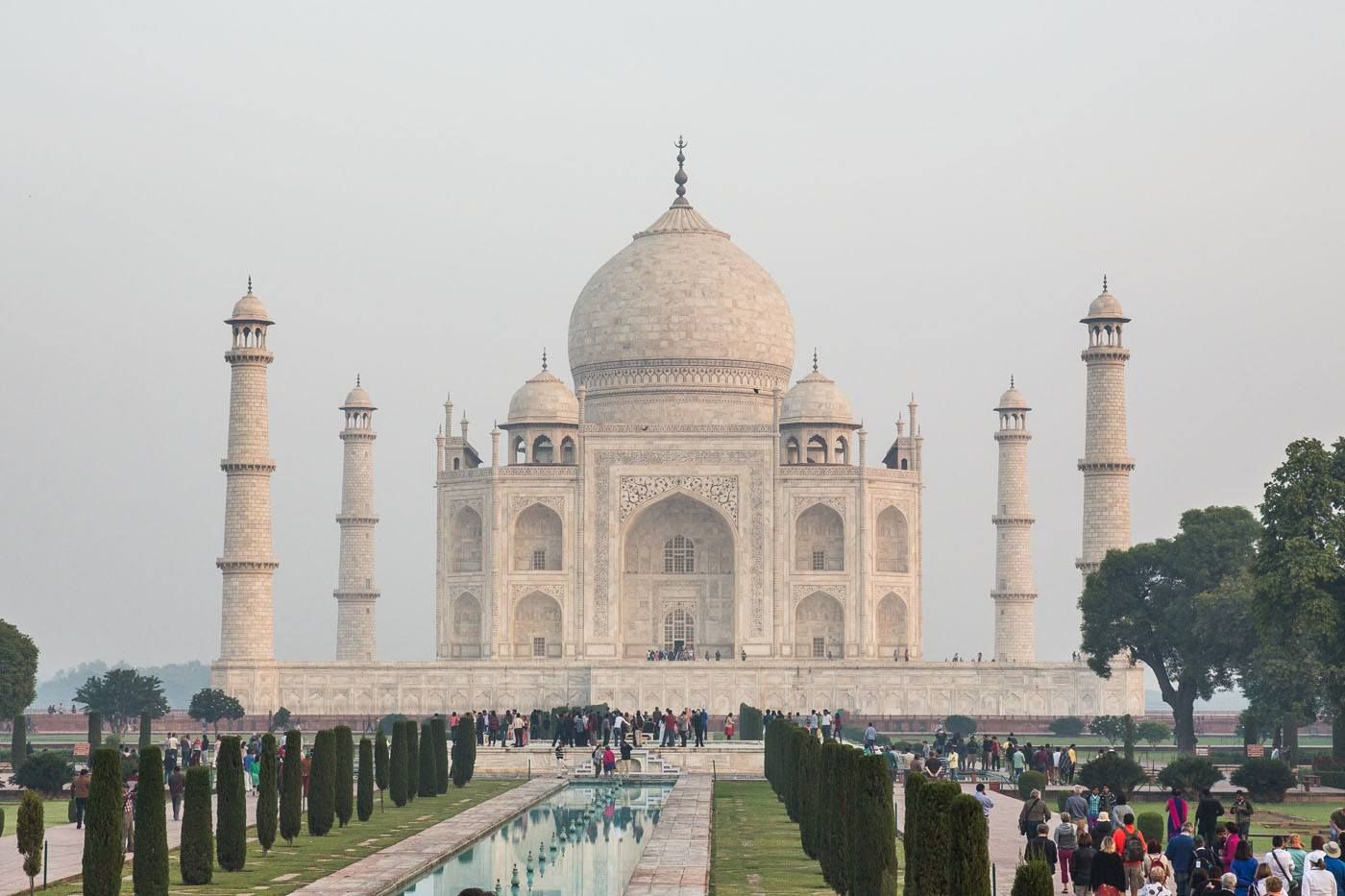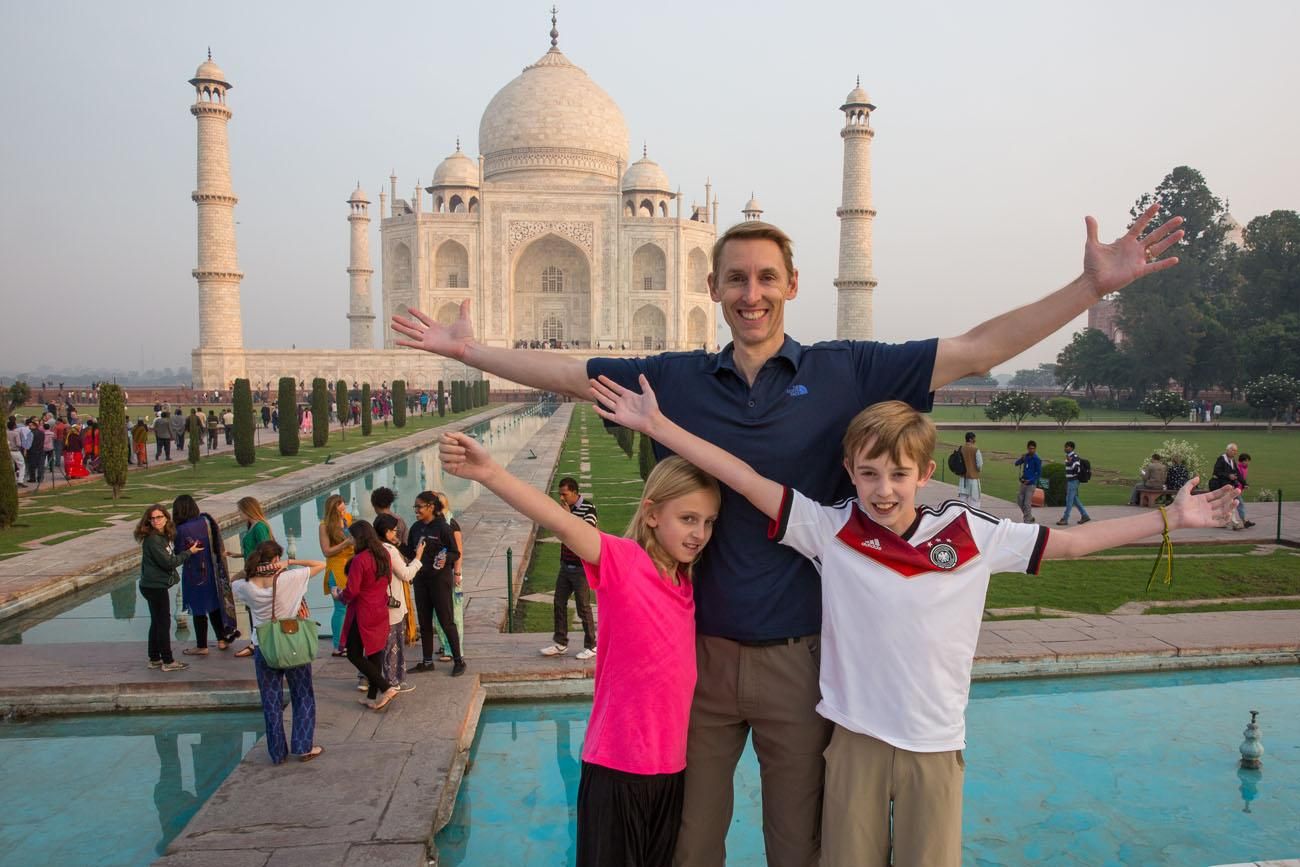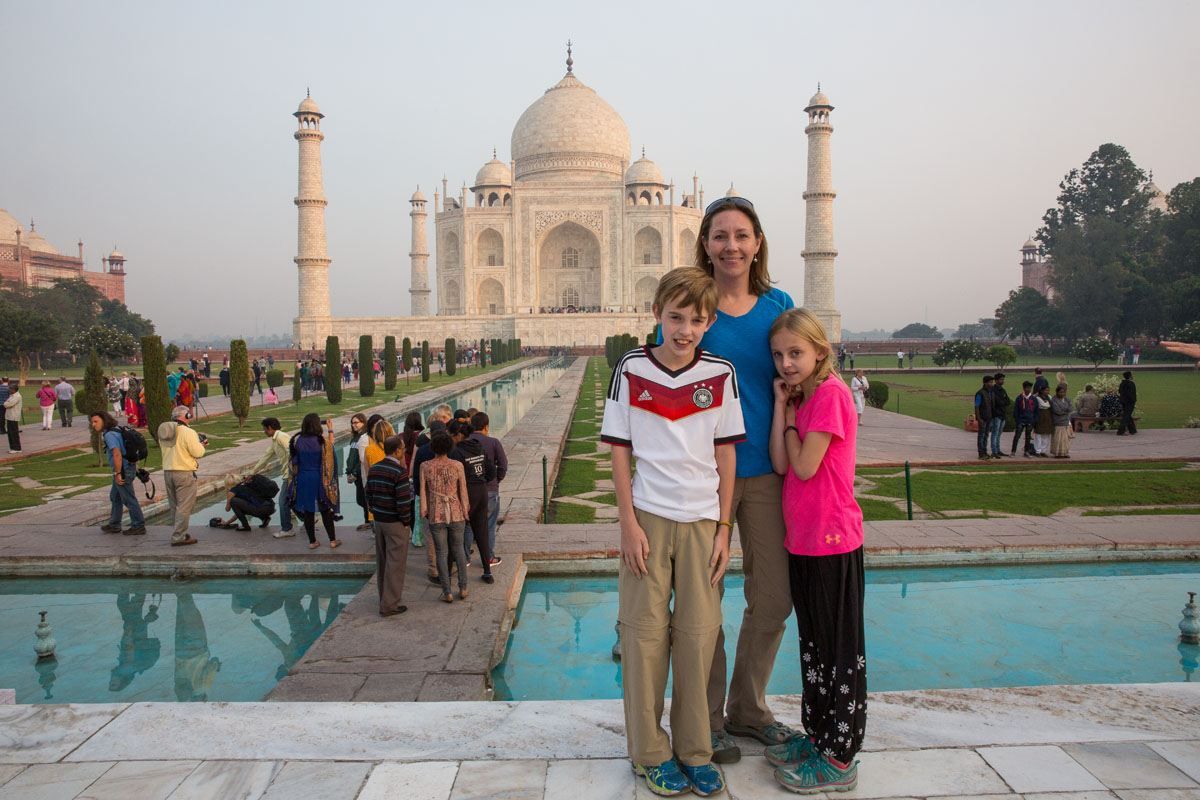 Kara was feeling a little sad because Simba, the little lion she has been carrying everywhere since South Africa, was not permitted in the Taj Mahal. While we were sightseeing Simba was napping in a locker.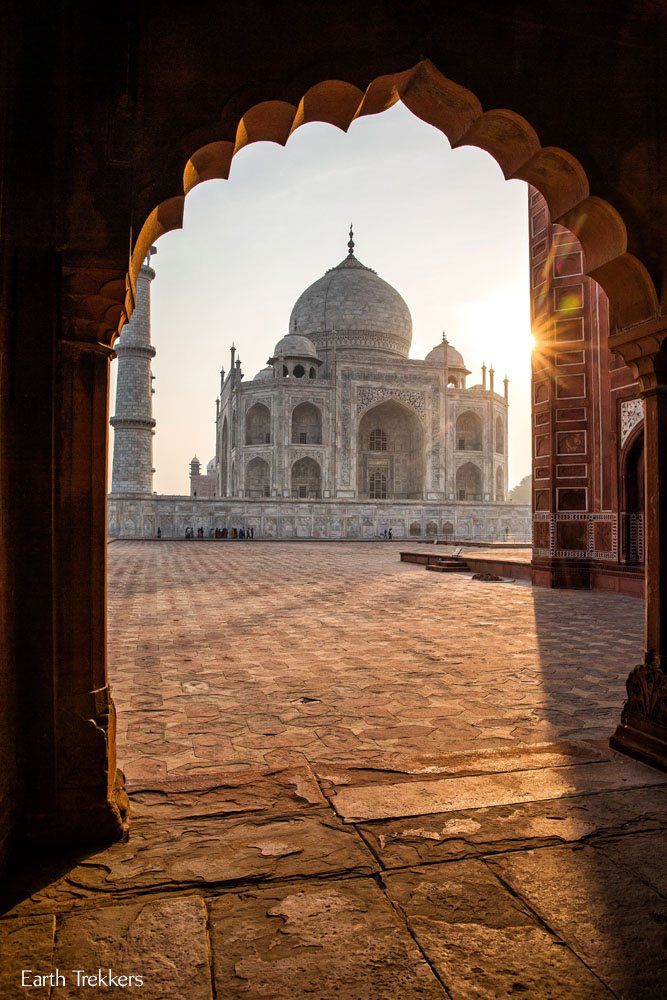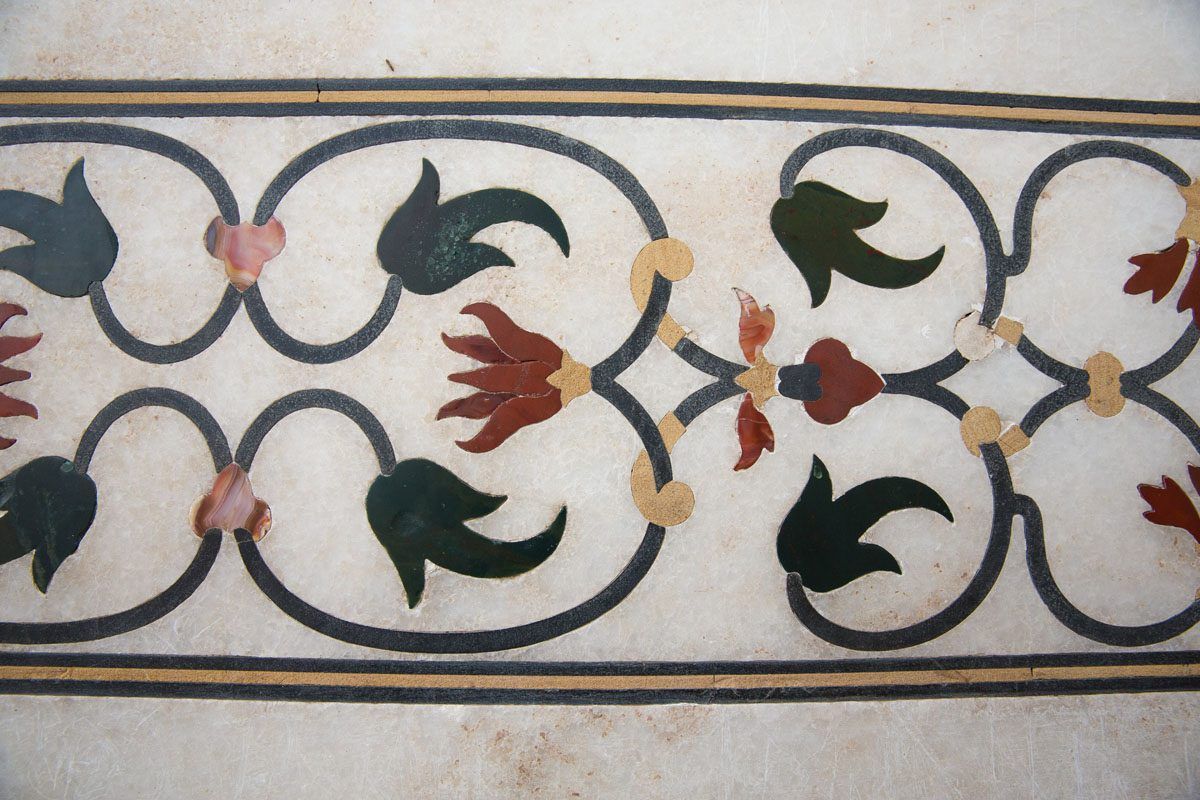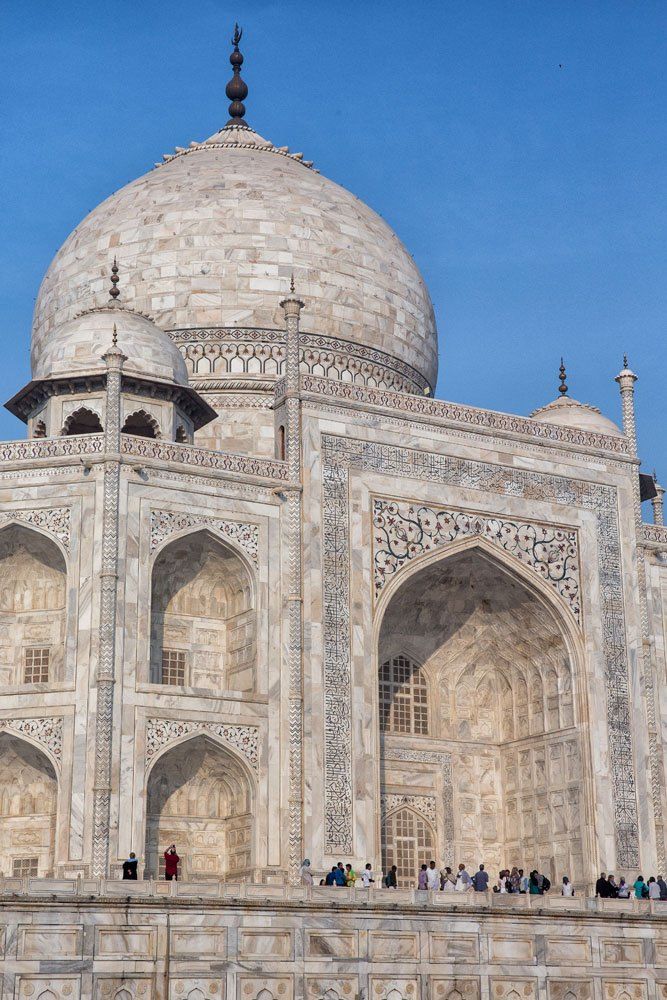 When visiting the inside of the Taj Mahal we had to remove our shoes.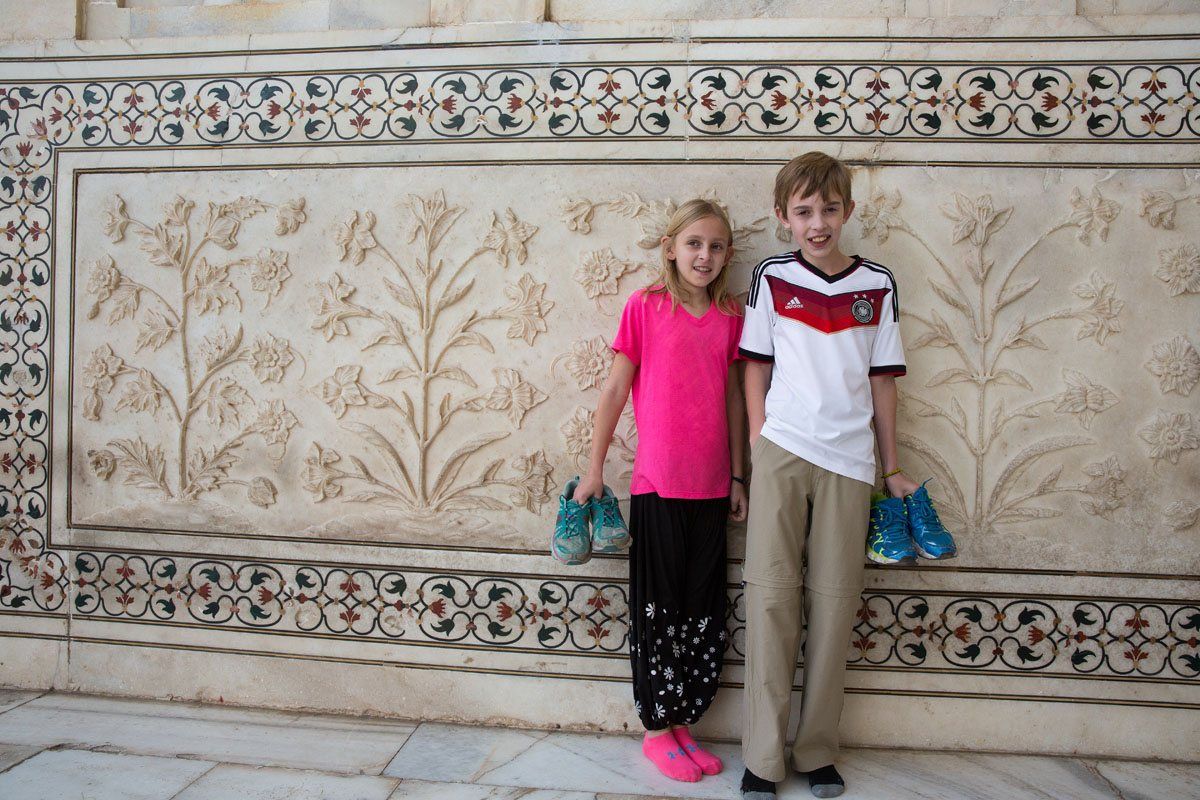 This is a view from the Taj Mahal, looking back to the main gate.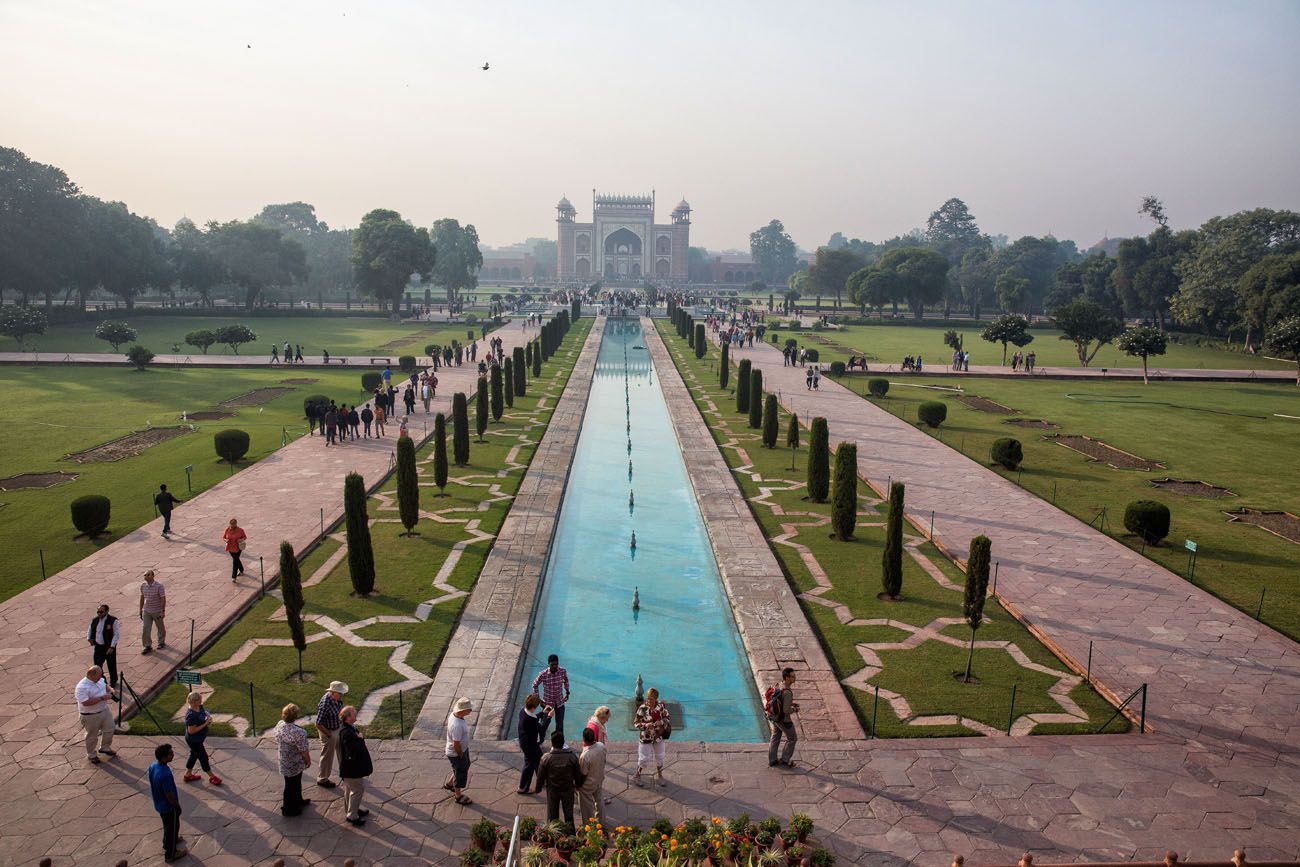 Family photos at the Taj Mahal.


And one final view of the Taj Mahal.