The four of us have finally arrived in India. This is a country that we have both been looking forward to and fearing, if that makes any sense. We know that India is filled with amazing sights and some of the world's best food, but also has hazards by the handful. When we tell other travelers that we will be in India for five weeks their immediate response is usually, "Oh my!" We are not naïve; we are not expecting this part of our year to be easy. I expect it to be eye-opening, magical at times, and very frustrating at other times. So, here we go.
From Bhutan to India
We arrived in Darjeeling by way of 12 hours of land transportation from Bhutan. This made for a very long and interesting day and a half of travel. Driving on the roads (we were in a taxi) in India is a white-knuckle experience, with near head-on collisions occurring almost every minute, no joke.
India is a country were there are very few crosswalks, traffic lights are merely a suggestion, and obstacles while driving include oncoming cars in your lane, scooters, people, goats, cows, and dogs. Our first taxi driver used the horn almost continuously, and as we drove from Phuentsholing, Bhutan to Siliguri, India for three hours, we listened to the unrelenting honking of our taxi.
Happy Diwali!
We arrived while India was in full celebration mode for Diwali.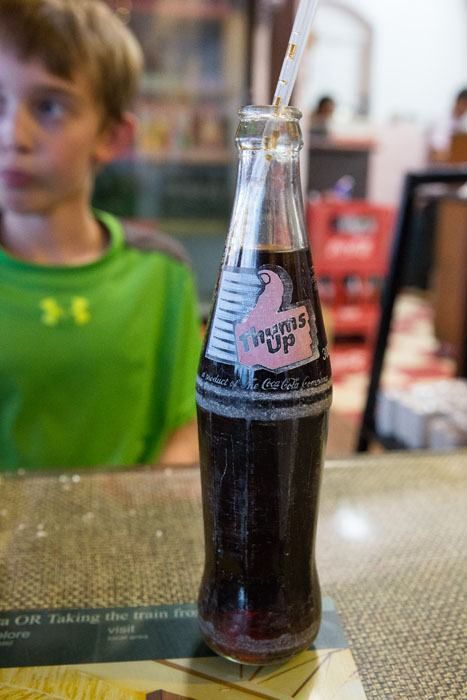 One month ago I had no idea what Diwali was. While in Nepal, every other TV commercial had to do with shopping for Diwali, reminding us of the build up to Christmas in the US.
Diwali, a Hindu celebration welcoming the New Year, lasts five days. We arrived at the beginning of this celebration. Buildings are decorated with lights (like for Christmas) and garlands of marigolds, people were lighting off fireworks at all hours of the day, and everyone was in party mode.
For us, Diwali was very fun at first, but it did have a major impact on our travel plans. In Darjeeling, everything was shut down. We traveled a fairly significant distance to see this city and never really got to enjoy it for what it was. The four of us toured a tea estate, but no one was working because of festivities. Other sites, like the Darjeeling Zoo and Himalayan Mountaineering Institute, were also closed. Even popular restaurants were shut down during this period.
The fireworks, which were very cool at first, especially for Tyler and Kara, did eventually become a nuisance. Five nights in a row of fireworks past midnight gets to be exhausting.
But visiting India during Diwali did have its advantages. India was in a very festive mood and people were wishing us "Happy Diwali." They loved it when we would also wish them "Happy Diwali." Something as simple as a friendly "hello" from a stranger can be interpreted as good luck for the upcoming year. People were overjoyed to see us, shake our hands, and talk to Tyler and Kara.
Darjeeling Tea
Darjeeling, India produces the world's best tea, so touring a tea estate here was on the top of our list.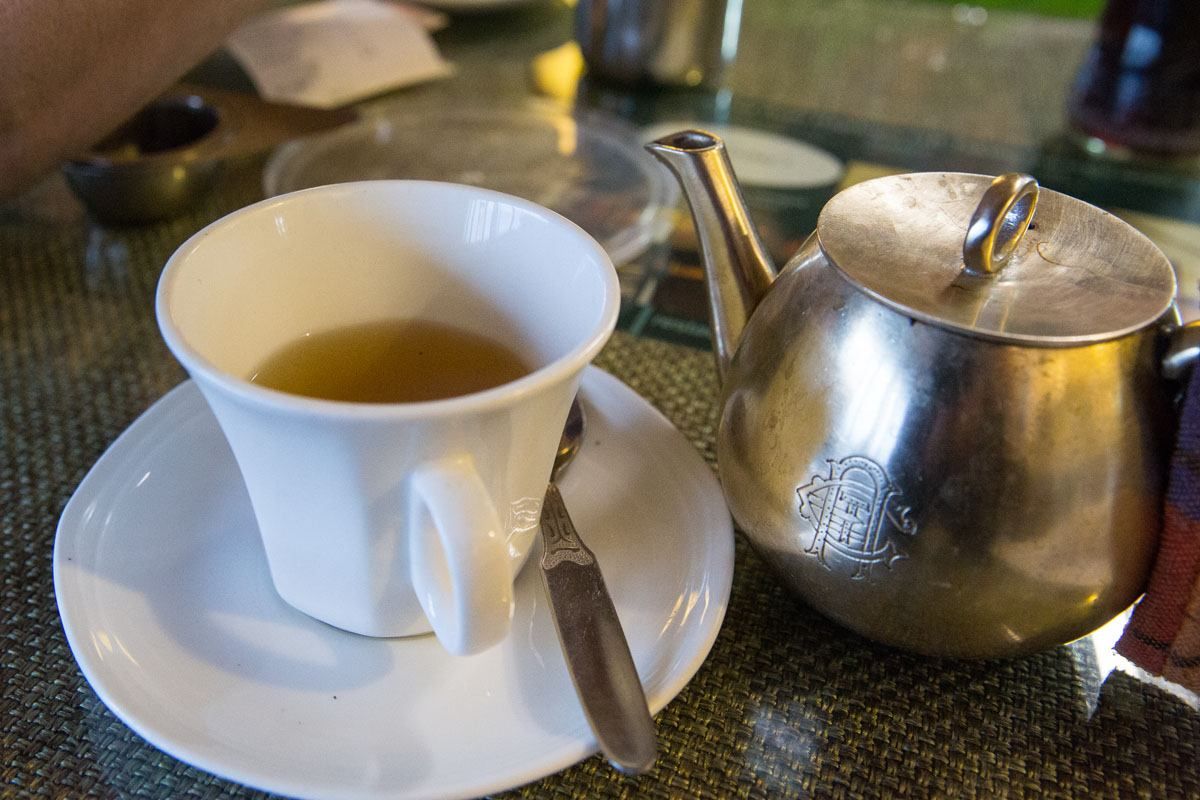 In Darjeeling, there are two ways to get to the tea estates: take a taxi like most people do, or wander downhill through the neighborhoods like we did.
Just the walk to the tea estate was an experience. We walked down winding, narrow dirt roads between houses, past chickens and goats, piles of trashing flowing downhill in streams of water, and kids playing in the streets. If we lost our way, people were very happy to steer us in the right direction. Eventually, we found the tea estate, took a quick tour through a deserted factory (but could still smell the scent of Darjeeling tea in the air), and started our journey back uphill into town.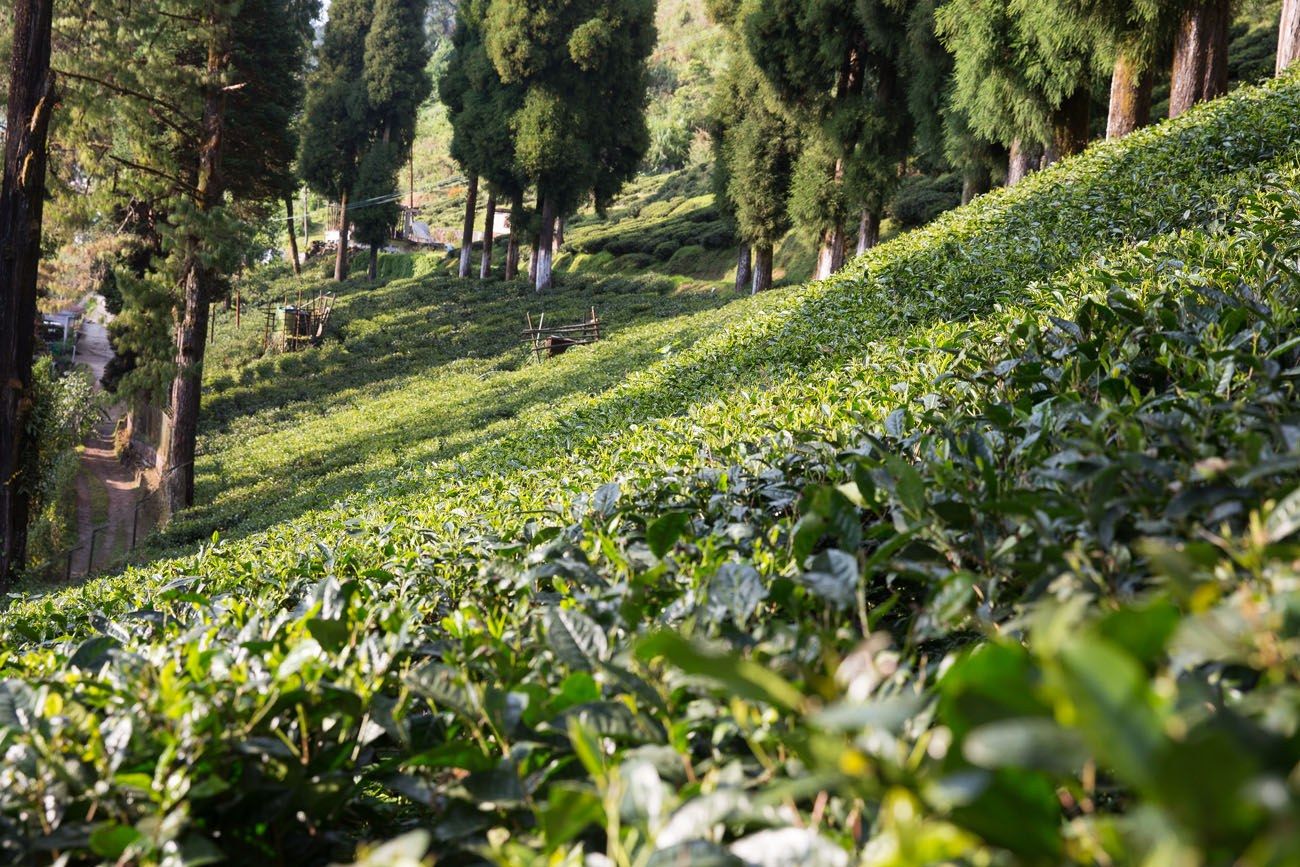 Joining a Bingo Game
Along the way, we came across a group of twenty-five people sitting in the street playing a version of bingo. People smiled as we walked past. From a distance, we watched as a man with a microphone read off a number, people marked it off on their cards, and shouted with joy when they completed a row. Everyone looked like they were having fun and we wondered if we could join in.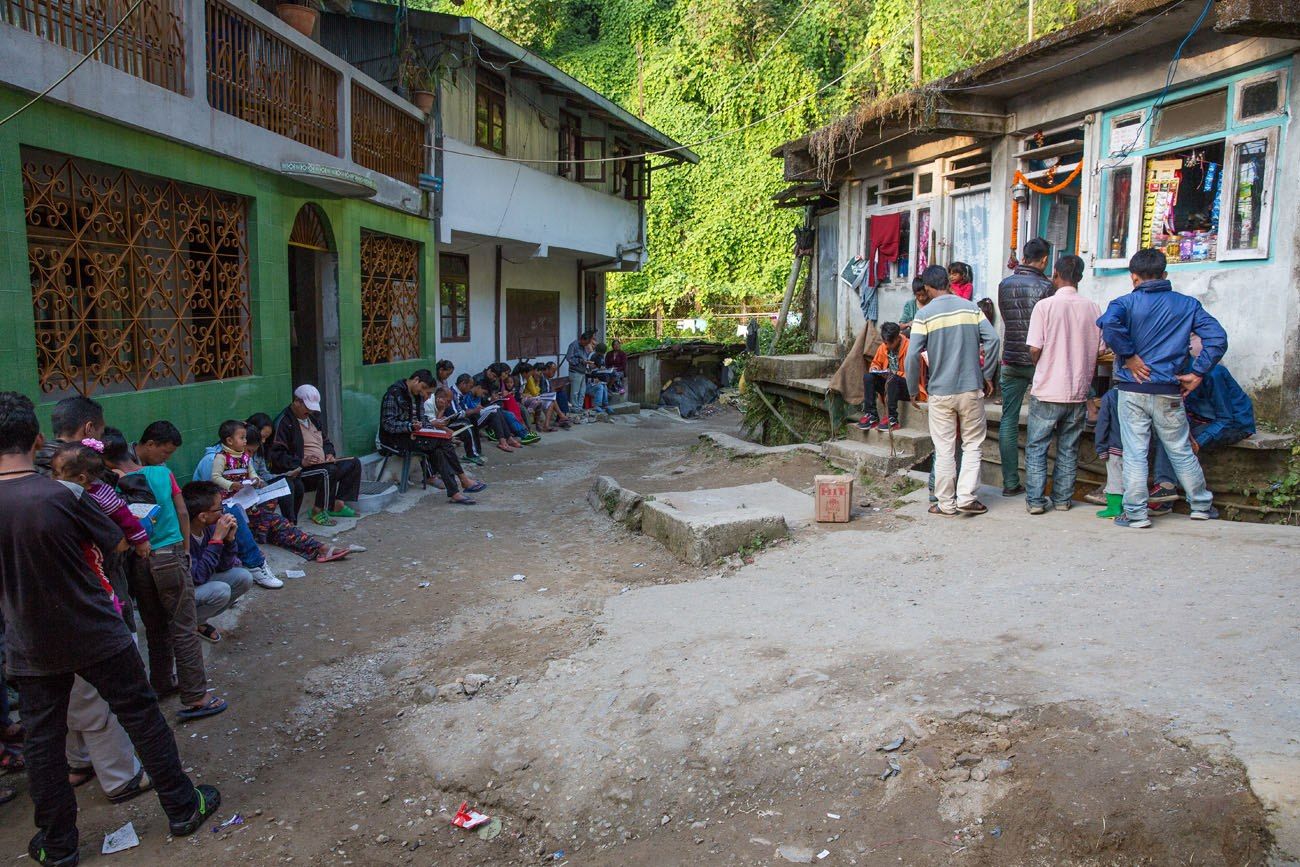 Before the start of the next game, we approached the crowd, Tim asked if we could play, and we were very happily accepted into their game. For 20 rupees (30 cents) each, we bought a bingo card for Tyler and Kara and took our seats along the street with everyone else.
We drew quite the crowd of people. The people here were overjoyed to have us join them. Kids and adults came over to explain the rules and then to watch over us as the game started. As Tyler and Kara played, adults came over to shake Tim's hand and my hand and to wish us "Happy Diwali." I got the feeling foreigners joining them in street games of bingo does not happen very often.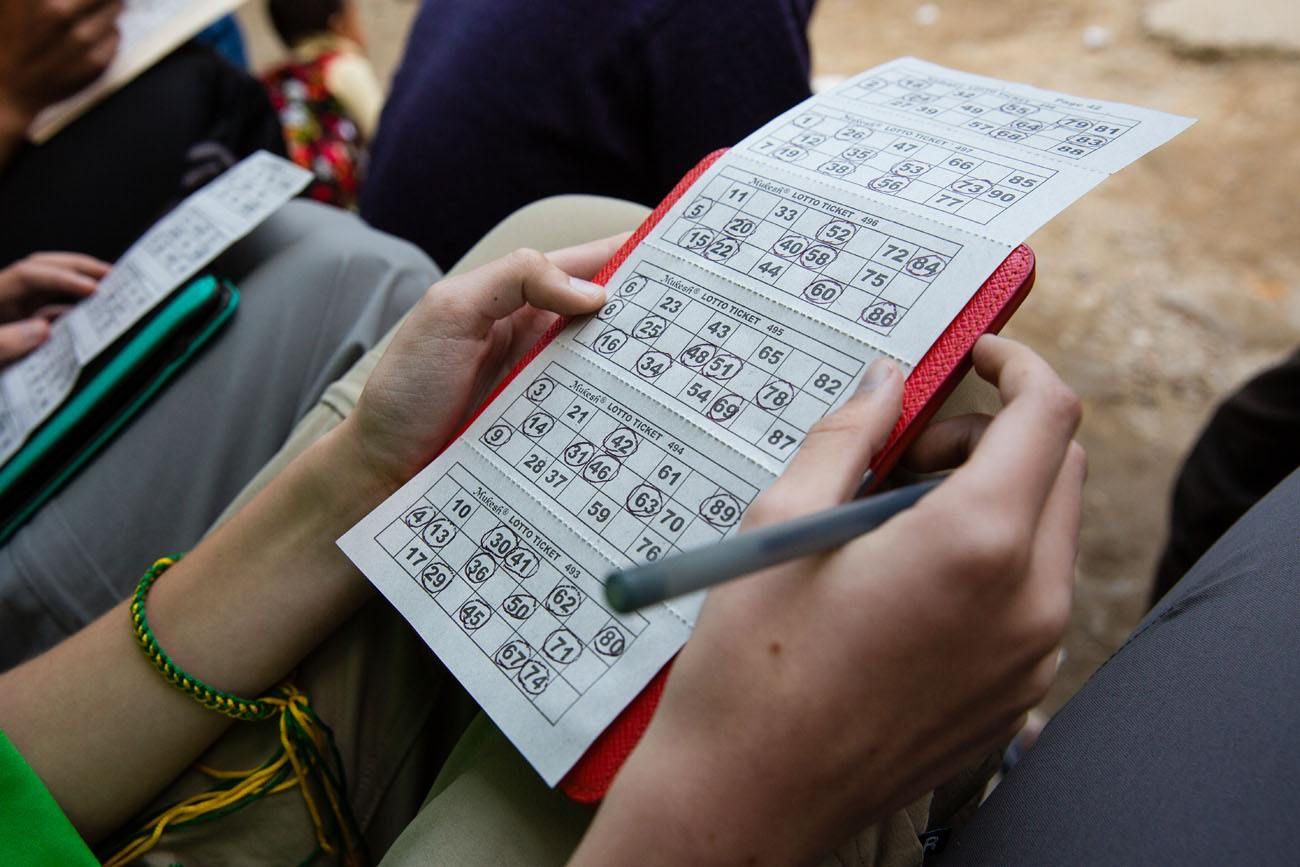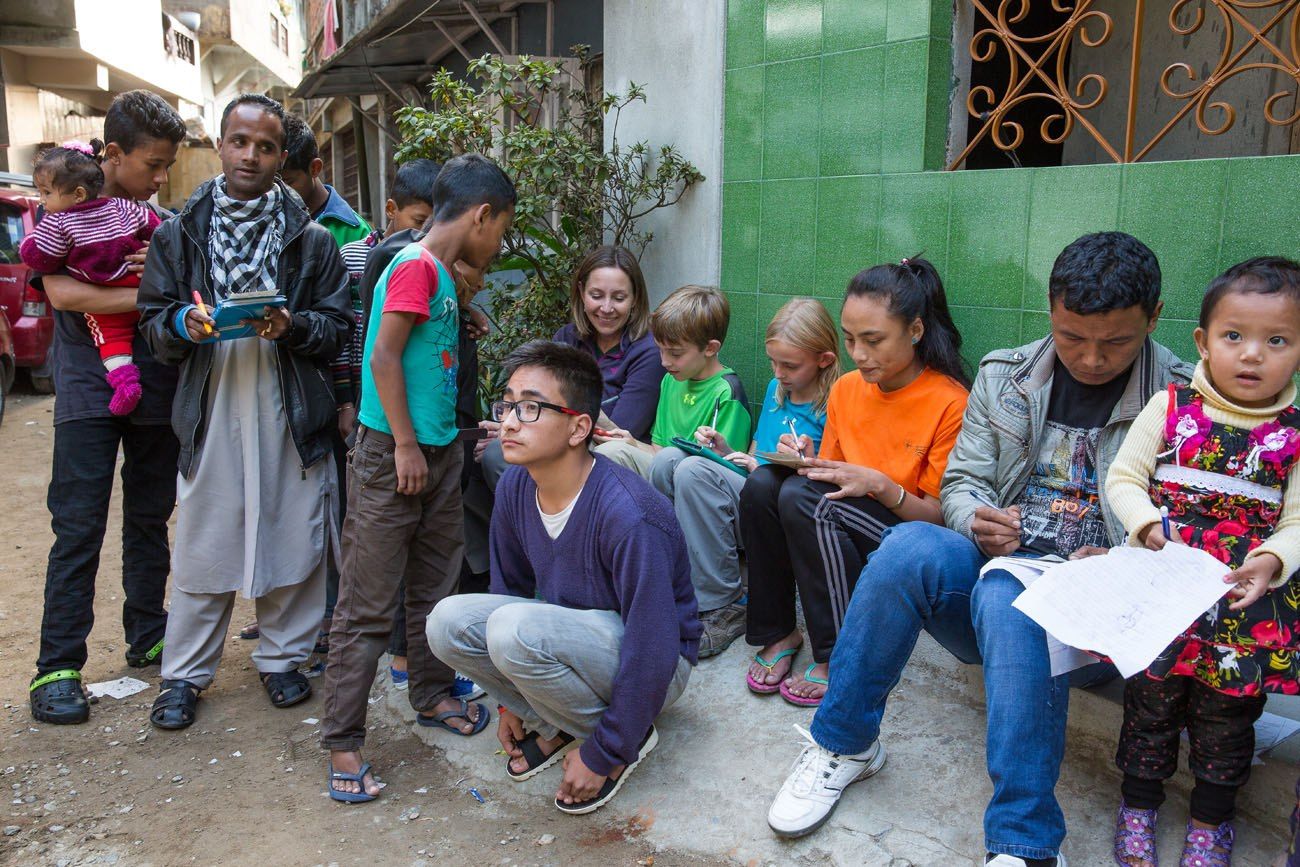 Tyler and Kara had a blast. This ten minute game was the highlight in Darjeeling for them. They loved playing a new game and loved the attention they got from everyone. The people we were playing with did not speak much English and we do not speak Hindu but that did not seem to matter.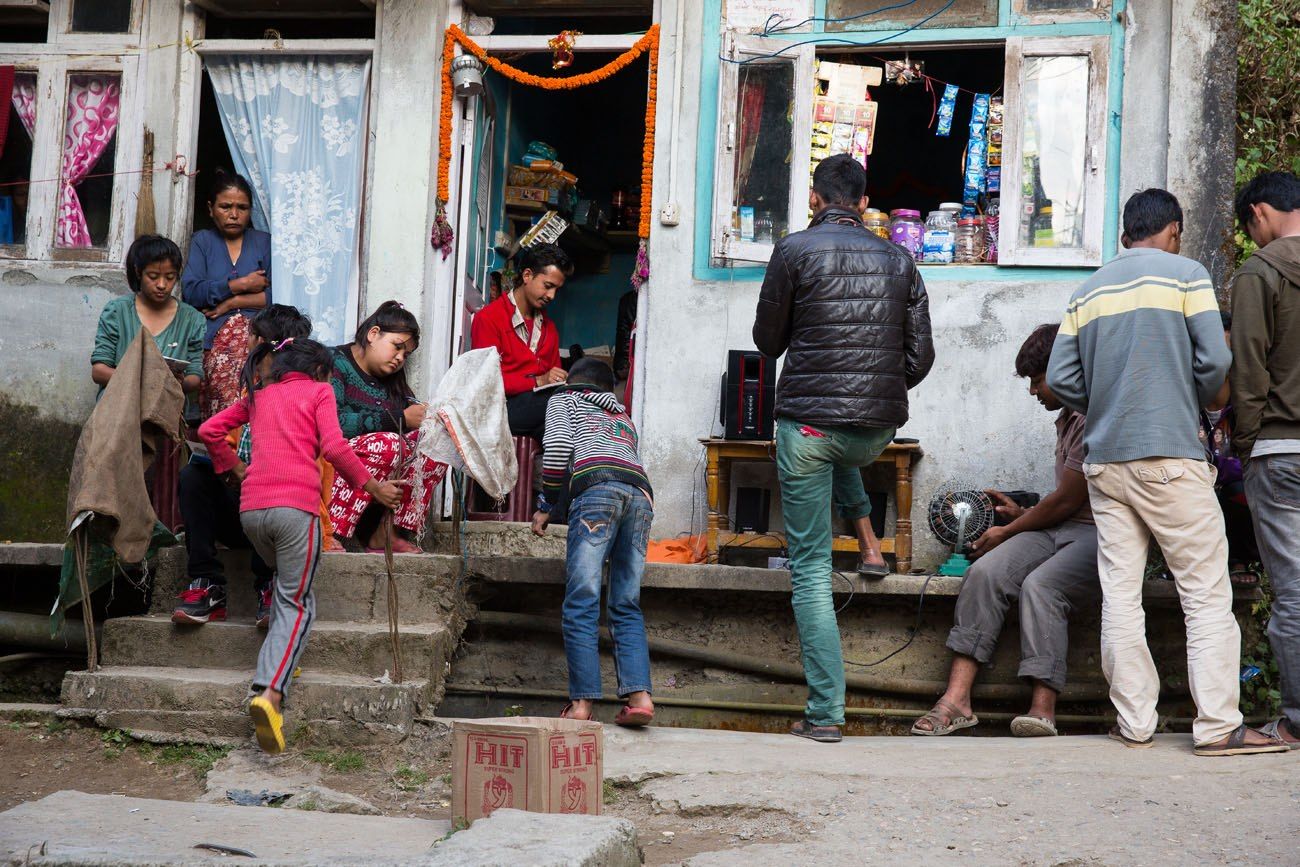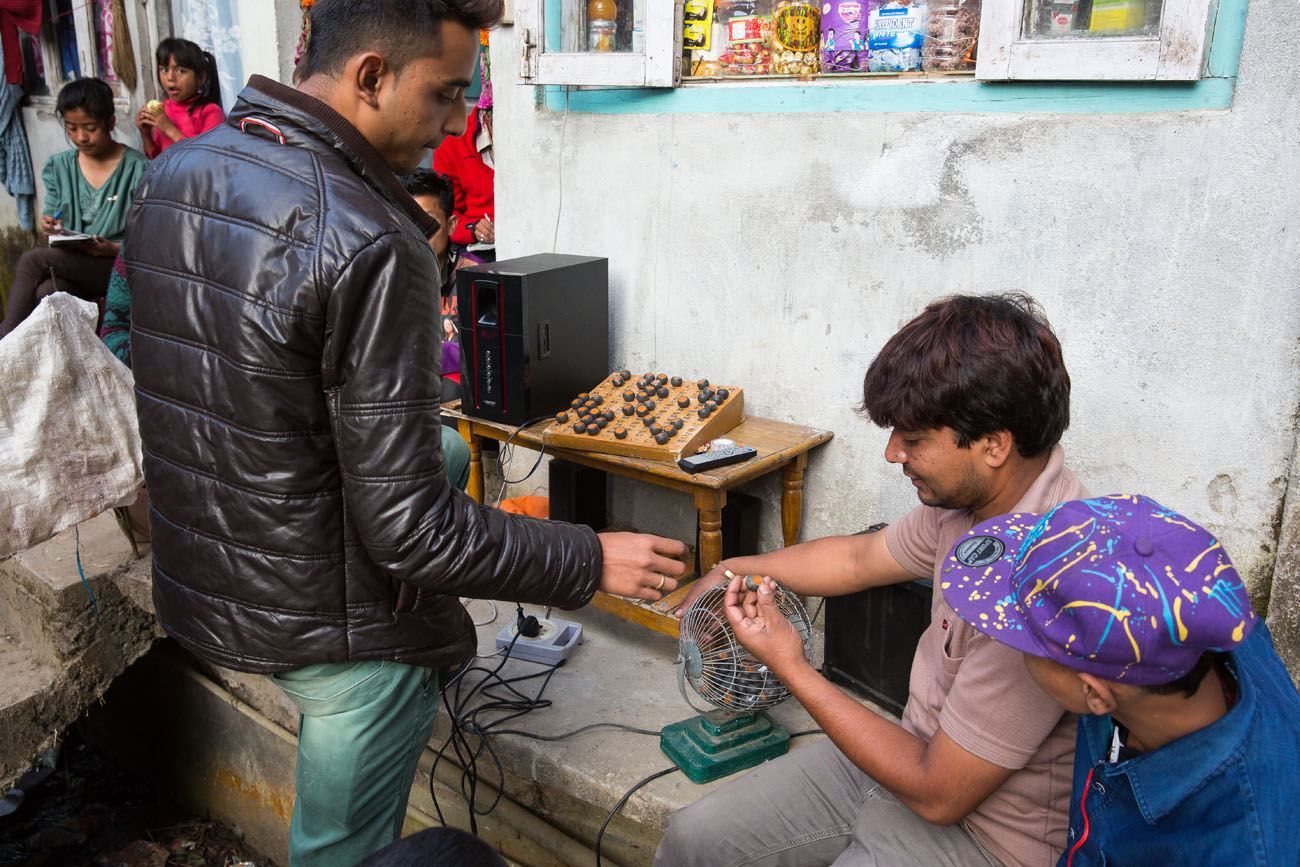 As we travel more, we are becoming more outgoing and more willing to mix in with the local people. India is the perfect place for this, as most people are very friendly and welcoming here. They love seeing Tyler and Kara, doing double-takes and sometimes even triple-takes as we walk by. This is the first country that we've been to that we have been blatantly stared at, but not in a bad way. But it does take a little getting used to.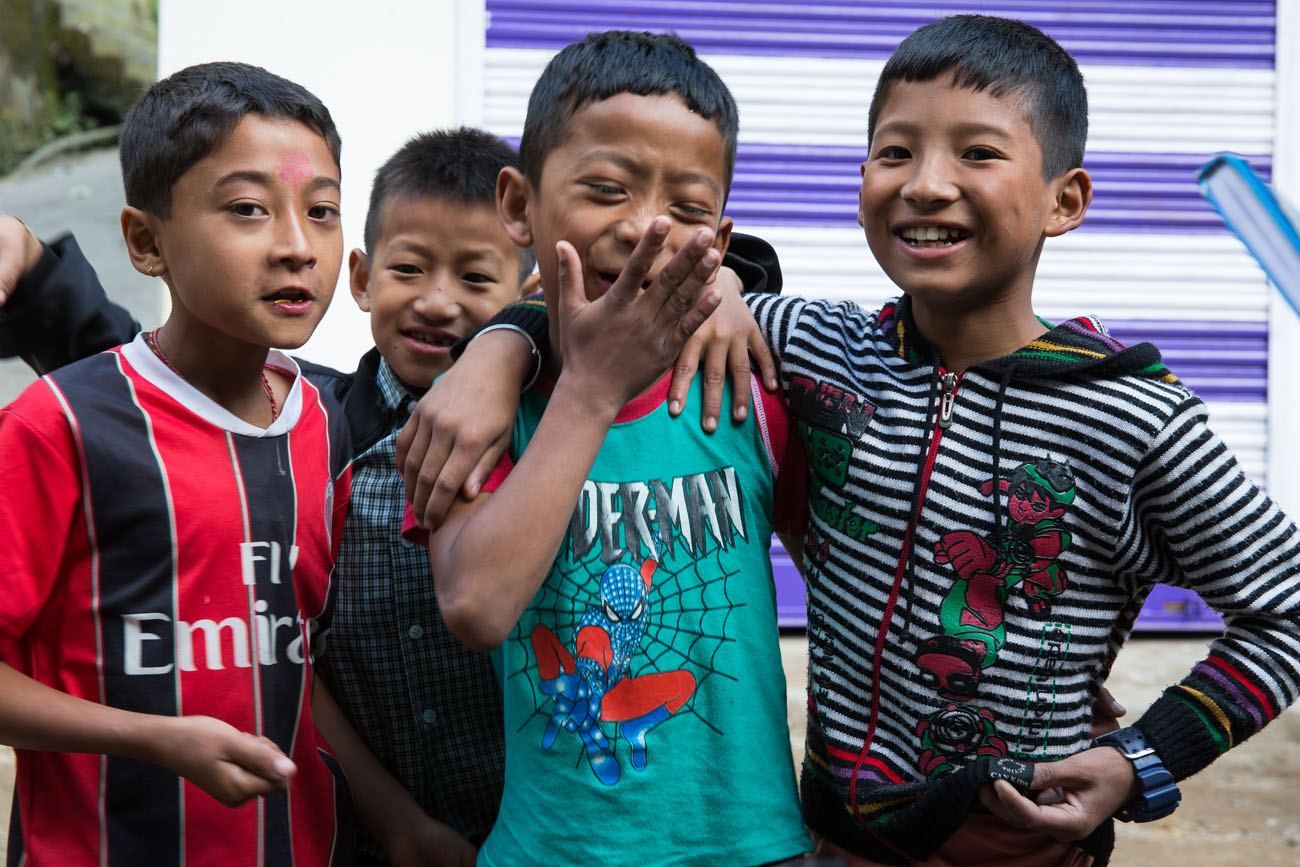 After our two days in Darjeeling we traveled by airplane to Mumbai. By now, Diwali was winding down but India was still in a very festive mood. We Are looking forward to exploring this metropolitan Indian city and all it has to offer.
Happy Belated Diwali!
---