Ireland is hot right now! This is a country that seems to be on most people's travel wish list. If you are one of these many people, congrats, you picked an awesome country to visit. With stunning scenery, quaint towns, friendly people, and more green than you could ever imagine seeing, Ireland makes an epic destination.
Ireland may look like a small country but the list of sights to visit is long. So long, in fact, that it would take weeks to see all of them. Here is our list of our favorite experiences in Ireland, a good starting point for having the best holiday here.
Best Things to Do in Ireland
1. Walk Along the Cliffs of Moher
The Cliffs of Moher are one of Ireland's most iconic sights. This dramatic stretch of coastline draws thousands of visitors every year, making it one of Ireland's most visited destinations. On a quick visit, you can view the cliffs from the visitors center. For a more memorable experience, considering walk part (or all) of the 14 km of the Cliff Trail.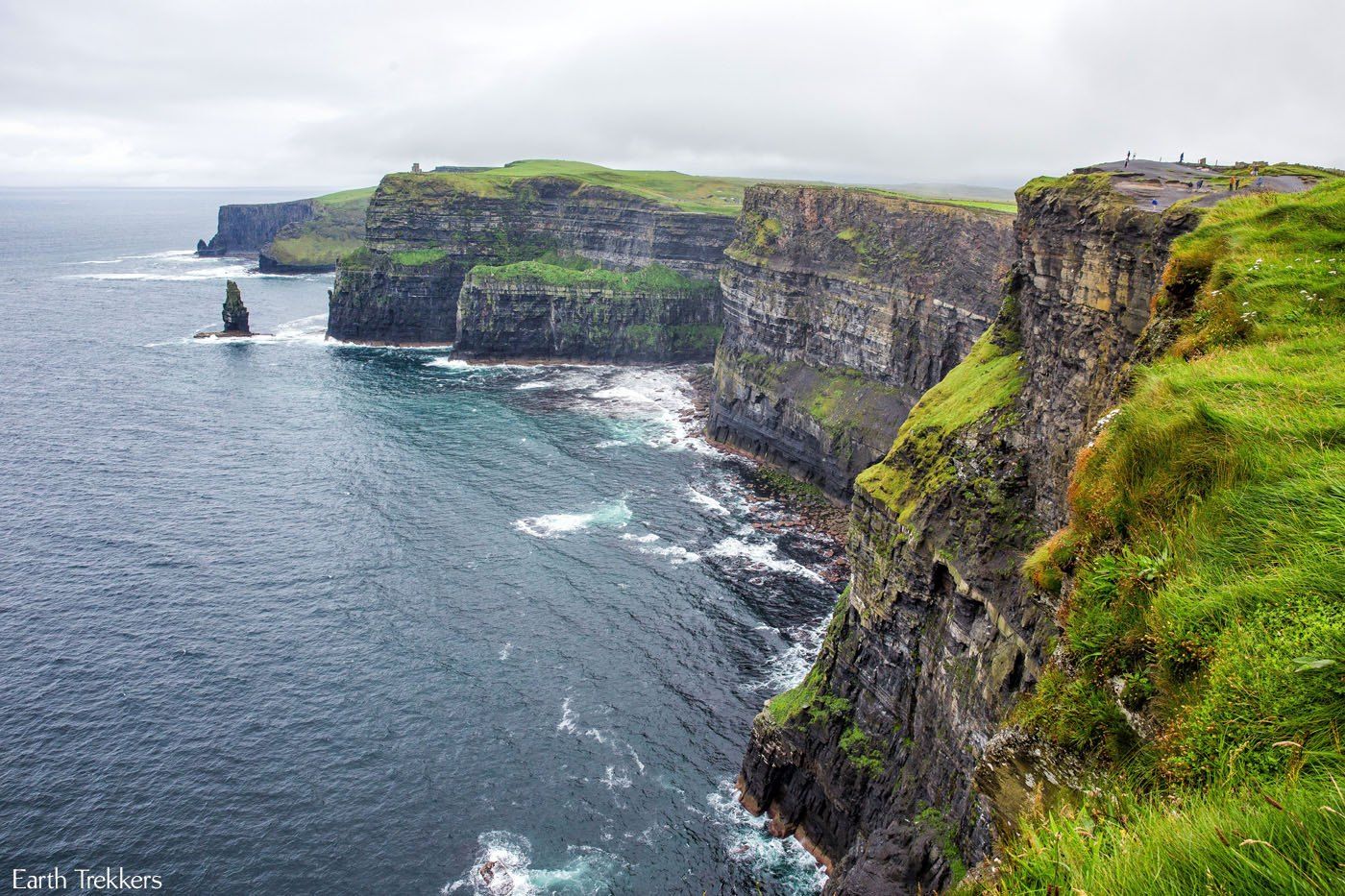 Cliffs of Moher | Best Things to Do in Ireland
2. Live Irish Music in a Pub
This is absolutely something you should do while in Ireland. Many pubs have live Irish music at night. There is no better Irish experience than joining the locals in a small pub and listening to live music while drinking a pint of beer or a dram of Irish whiskey.
3. Drive the Dingle Peninsula
Ireland is awesome to explore by car. One of our favorite spots is the Dingle Peninsula. It's not quite as famous as the Ring of Kerry, but the sights are just as good…maybe even better. Plus, with less visitors, it makes for a better experience.
Explore the cute town of Dingle, drive the scenic Slea Head loop, visit Inch Beach (you can even go surfing here!), learn some Irish history, and view the gorgeous sights and scenery on the way.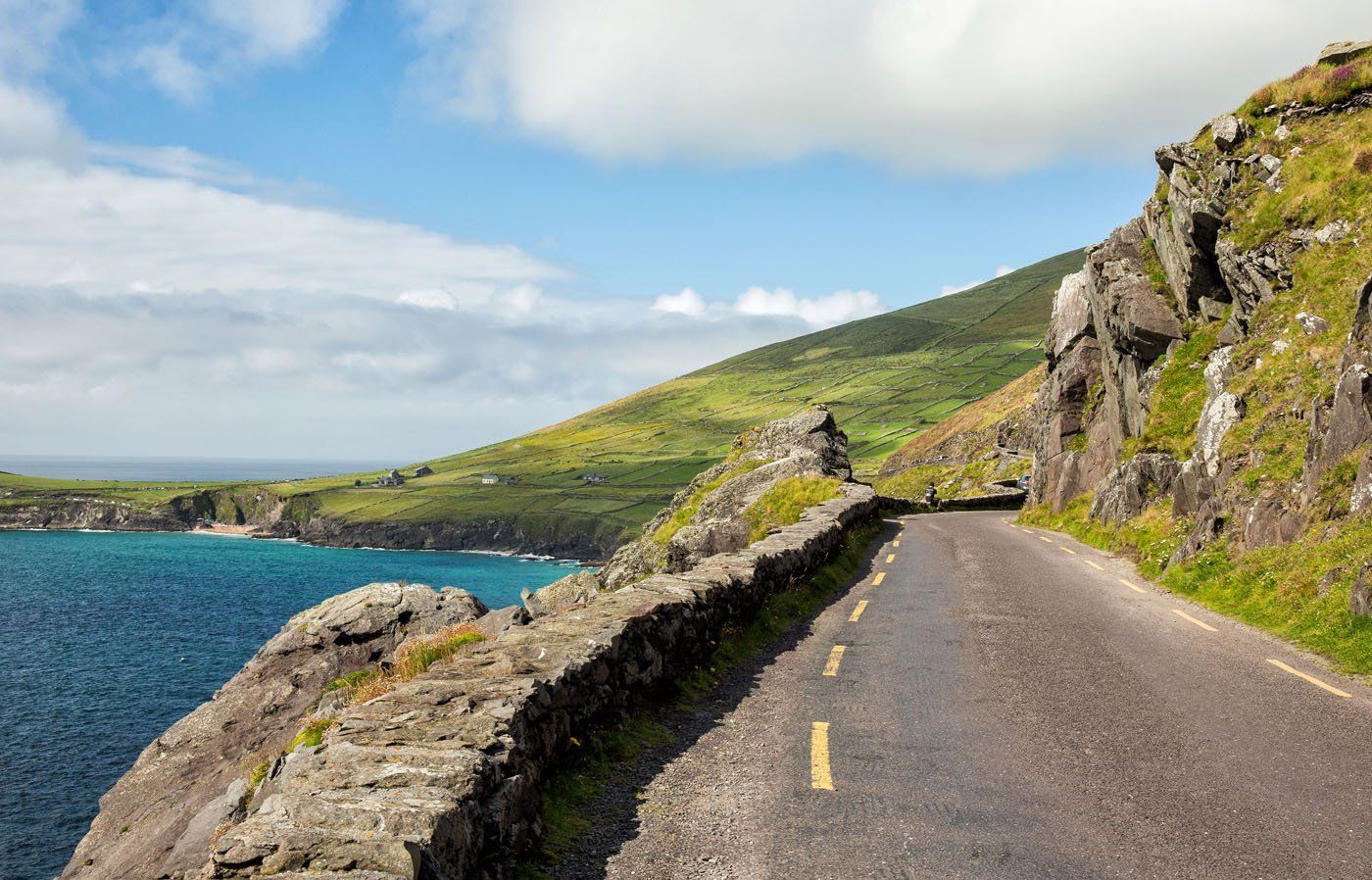 Dingle Peninsula | Best Things to Do in Ireland
4. Historic Ireland: Visit the Rock of Cashel
Overlooking the Plains of Tipperary, the Rock of Cashel is one of Ireland's most historic sights. This was the seat of the ancient kings of Ireland. St. Patrick baptized King Aengus here in 450 AD. Now visitors arrive every day to tour this historic complex of buildings.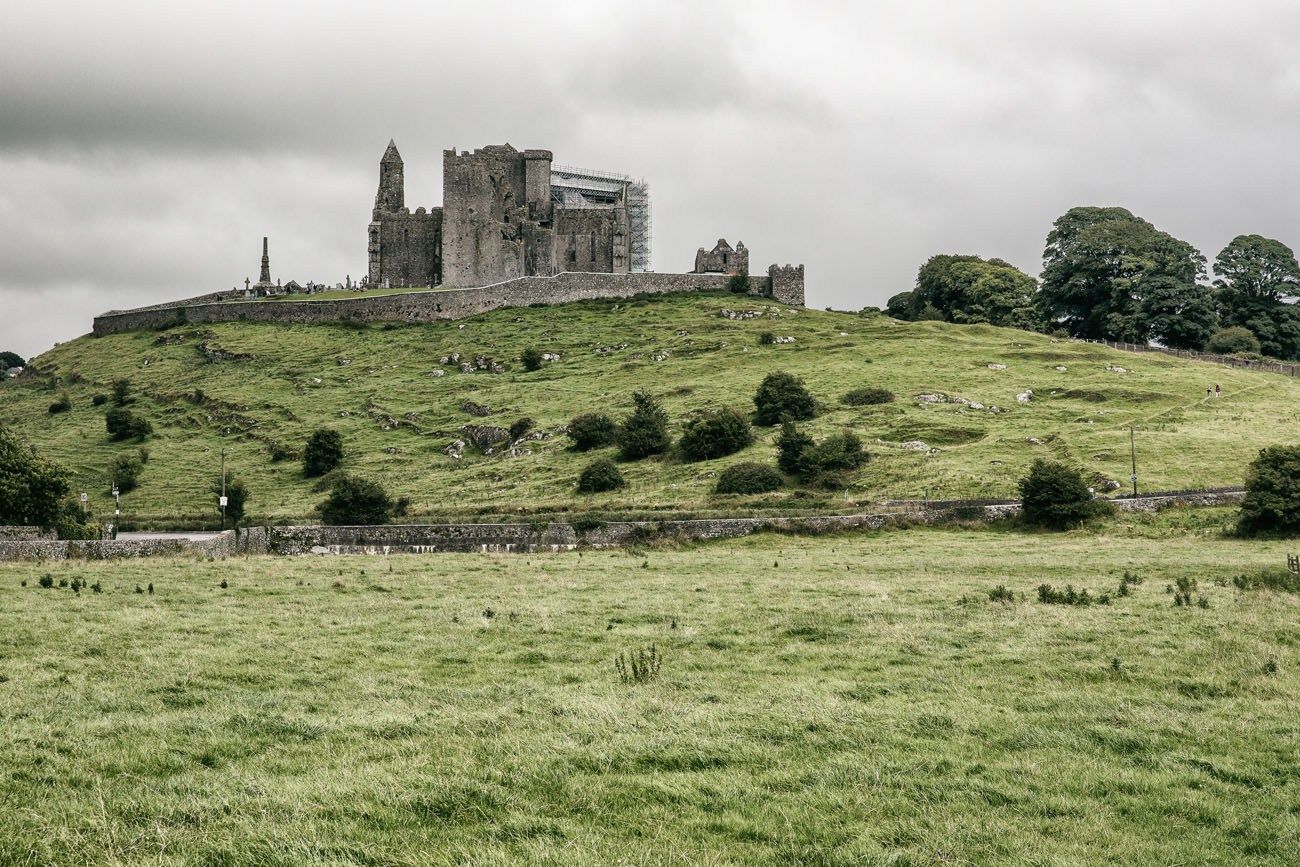 Rock of Cashel | Best Things to Do in Ireland
5. Explore Hore Abbey
Just down the hill from the Rock of Cashel is Hore Abbey, an ancient monastery dating back to the 13th century. While the Rock of Cashel sees thousands of visitors per day in peak season, very few people know about Hore Abbey. Exploring these ancient ruins, maybe even by yourself, makes for an awesome experience. We actually found it to be much more interesting than the Rock of Cashel.
For kids, exploring Hore Abbey could be one of the highlights of your trip to Ireland. Without crowds of people around and without getting stuck in a tour group, kids can feel like real explorers here.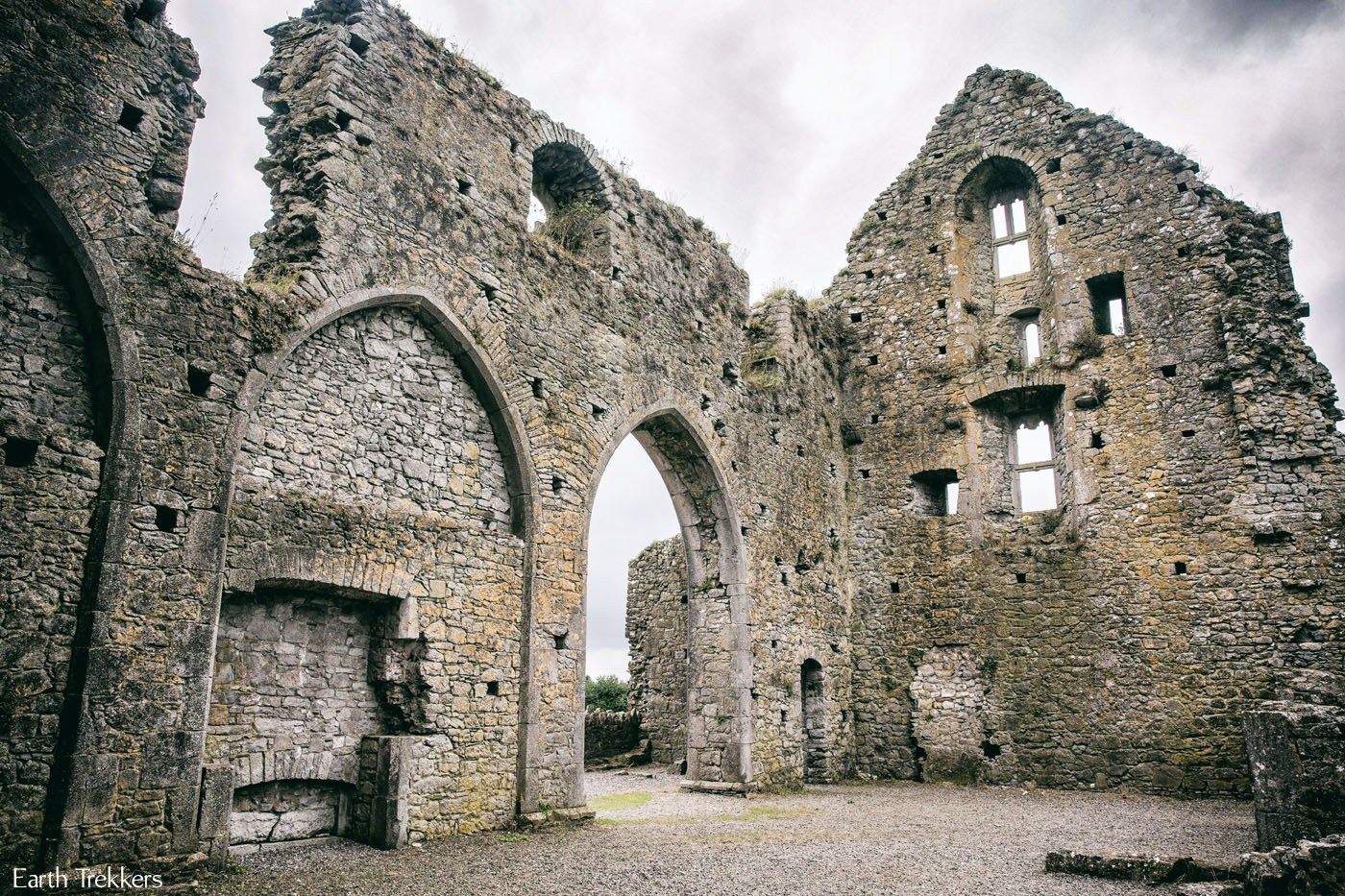 Hore Abbey | Best Things to Do in Ireland
6. Drive the Wild Atlantic Way
The Wild Atlantic Way is 1600 miles of road snaking along the western coast of Ireland. Driving the Wild Atlantic Way is an ambitious road trip. If you stopped at each viewpoint and explored every nook and cranny of the Wild Atlantic Way, it would take over one month. With less time, you can focus on a small portion of the drive or just hit the main highlights.
The Ring of Kerry, Dingle Peninsula, and Cliffs of Moher all are some of the sights on the Wild Atlantic Way. But there are also plenty of lesser known but just as dramatic viewpoints to visit. In fact, there are 157 Discovery Points to visit on the drive.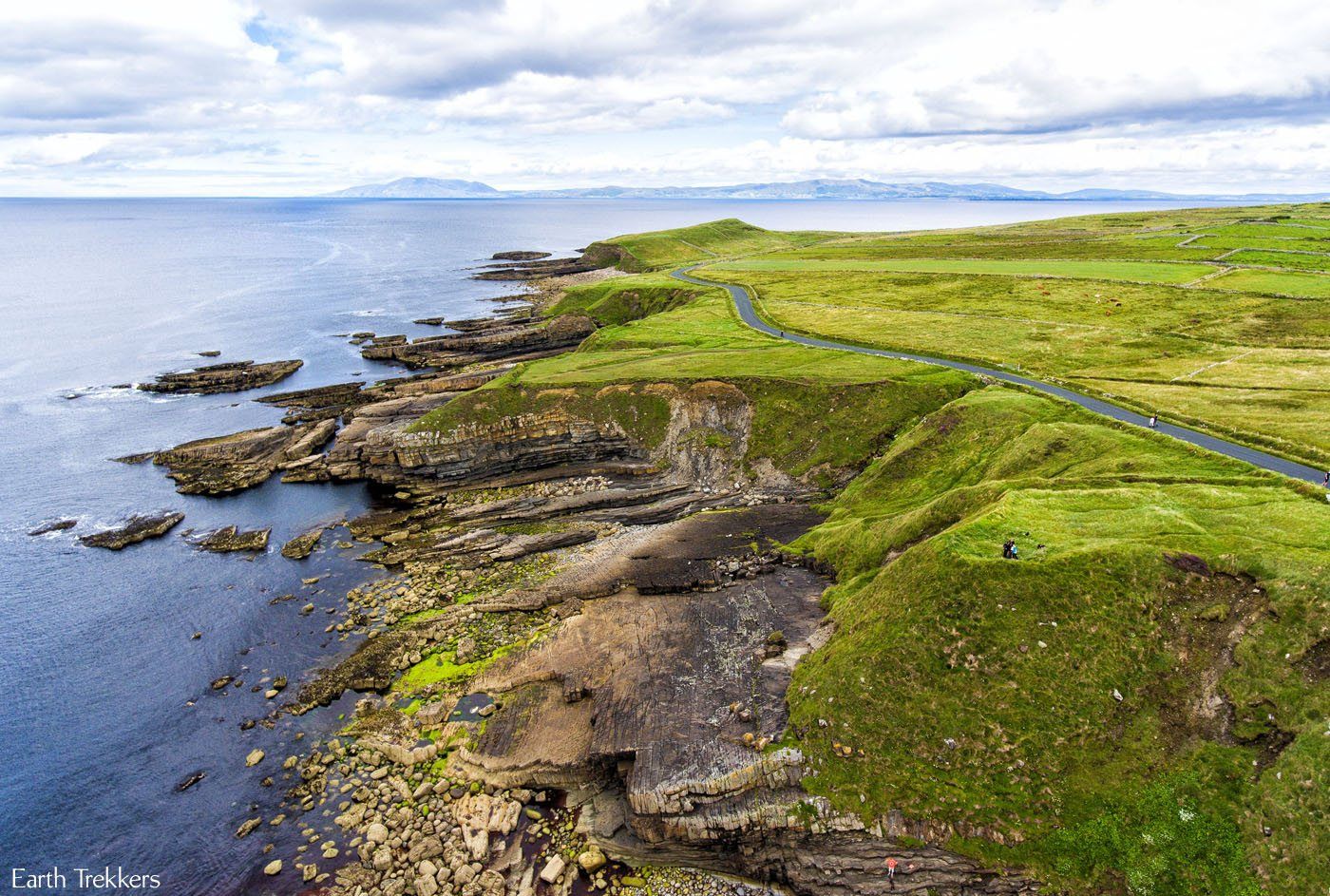 Mullaghmore Head | Best Things to Do in Ireland
7. Fish 'N Chips with a pint of Guinness
You can't come to Ireland without, at least one time, ordering fish 'n chips with a pint of Guinness.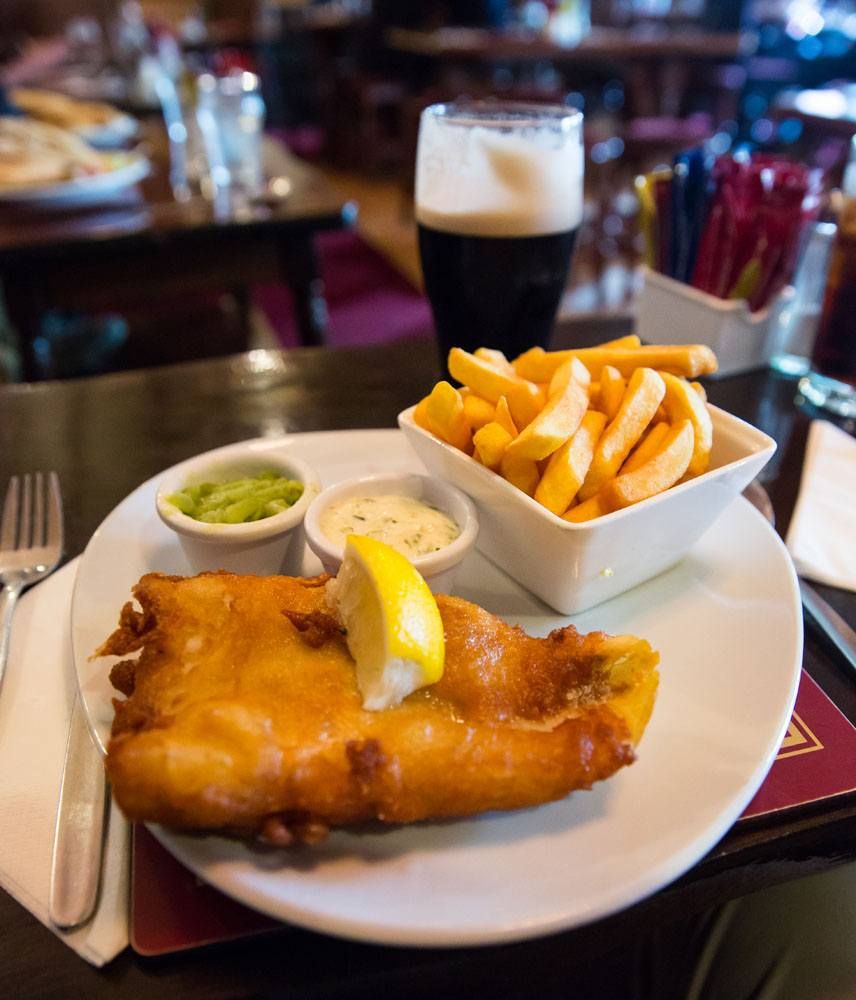 8. Fall in Love with the Irish Towns
No one does a small town better than Ireland. With rows of colorful buildings, pubs with live music spilling out onto the streets, and names like Limerick, Cork, and Kilkenny, what's not to love?
We loved Galway with its great pedestrian zone, Limerick with its castle in the center of town, and Kilkenny with its medieval architecture. But our favorite was cute, quaint, colorful Dingle.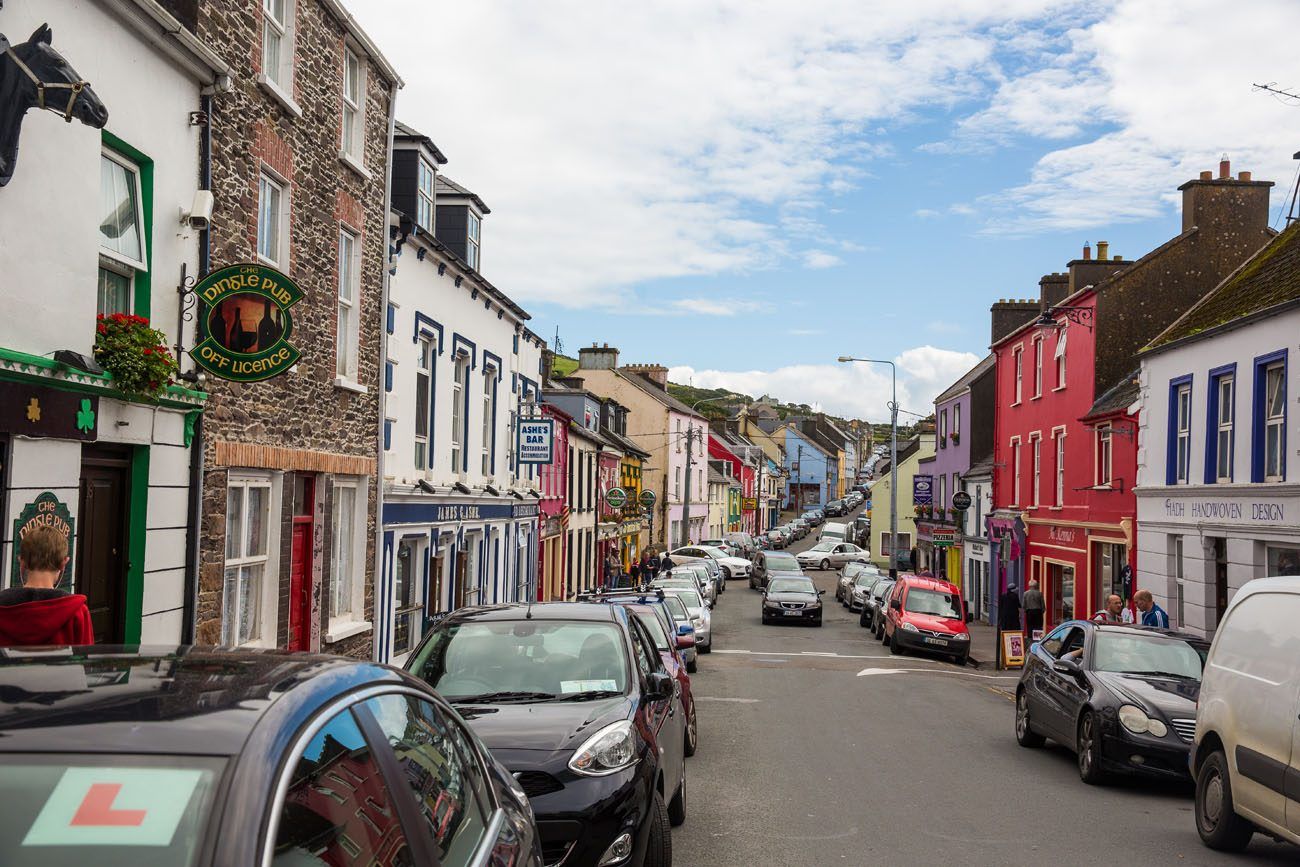 Dingle | Best Things to Do in Ireland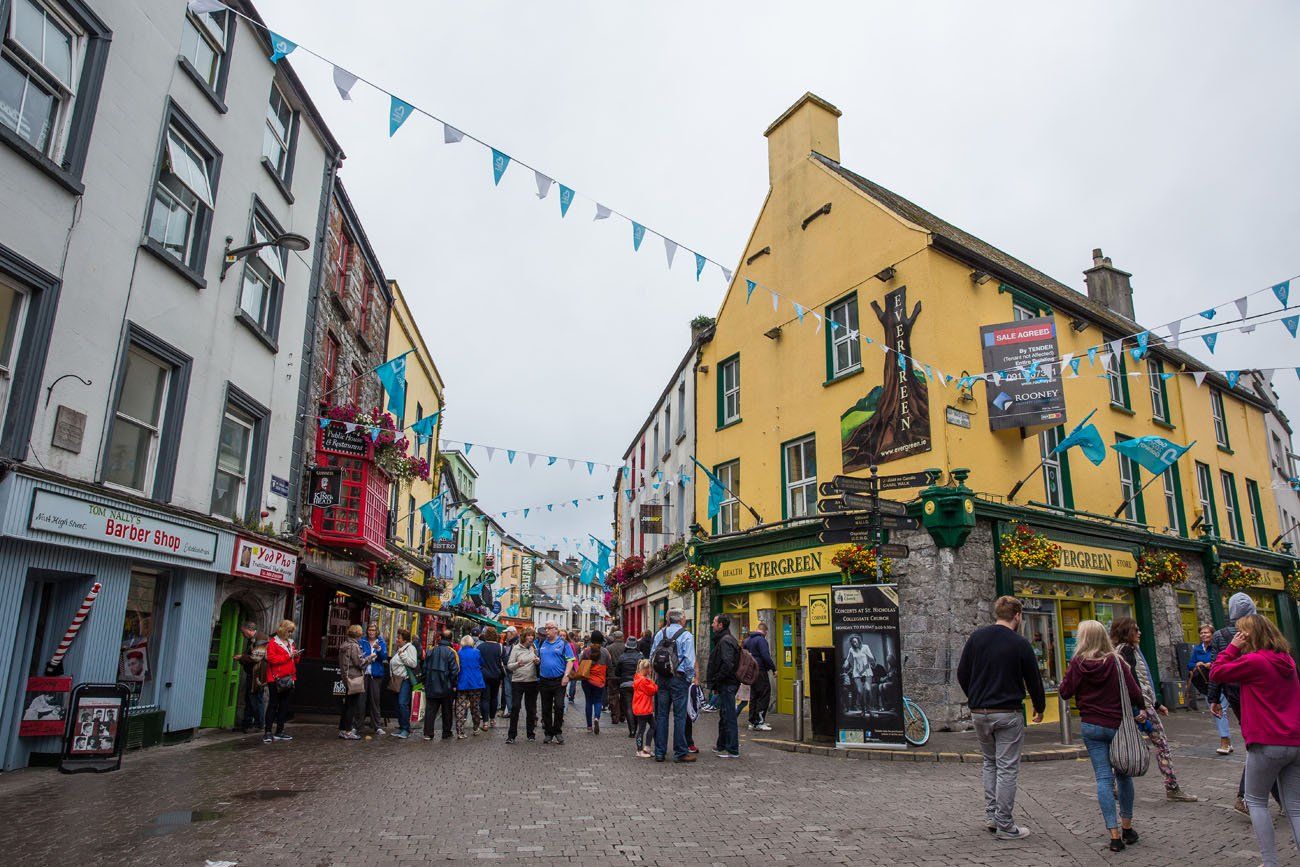 Galway | Best Things to Do in Ireland
9. Skellig Michael…add some Adventure to your Vacation
In our opinion, this is the best way to spend a day in Ireland.
Skellig Michael is a rocky island located off of the coast of the Ring of Kerry. Visit an ancient monastery, see the nesting spot of Puffins, and see where Star Wars: A Force Awakens and Star Wars: The Last Jedi were filmed.
To get here, it is a one hour trip by boat over the somewhat rough Atlantic Ocean. Only a handful of boats are permitted to make the trip everyday, so your tickets must be booked well in advance (3 – 6 months in advance!). If you are lucky enough to get a spot, a trip to Skellig Michael just may be the highlight of your time in Ireland.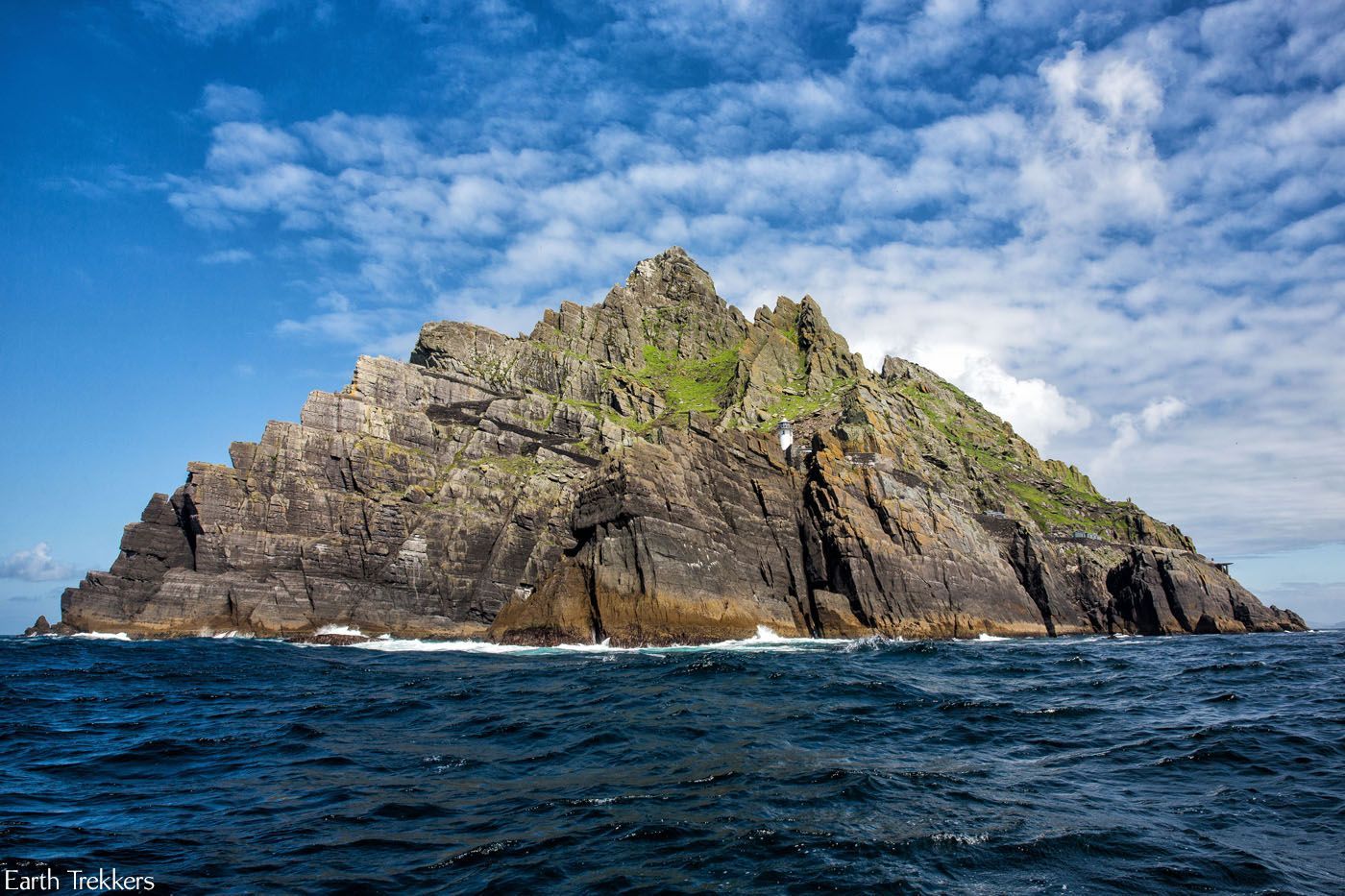 Skellig Michael | Best Things to Do in Ireland
10. Dublin
Dublin is Ireland's capital city. Most people visiting Ireland will arrive and/or depart from here. There is a lot of history here as well as a great nightlife scene, making Dublin worth at least 24 hours of your time.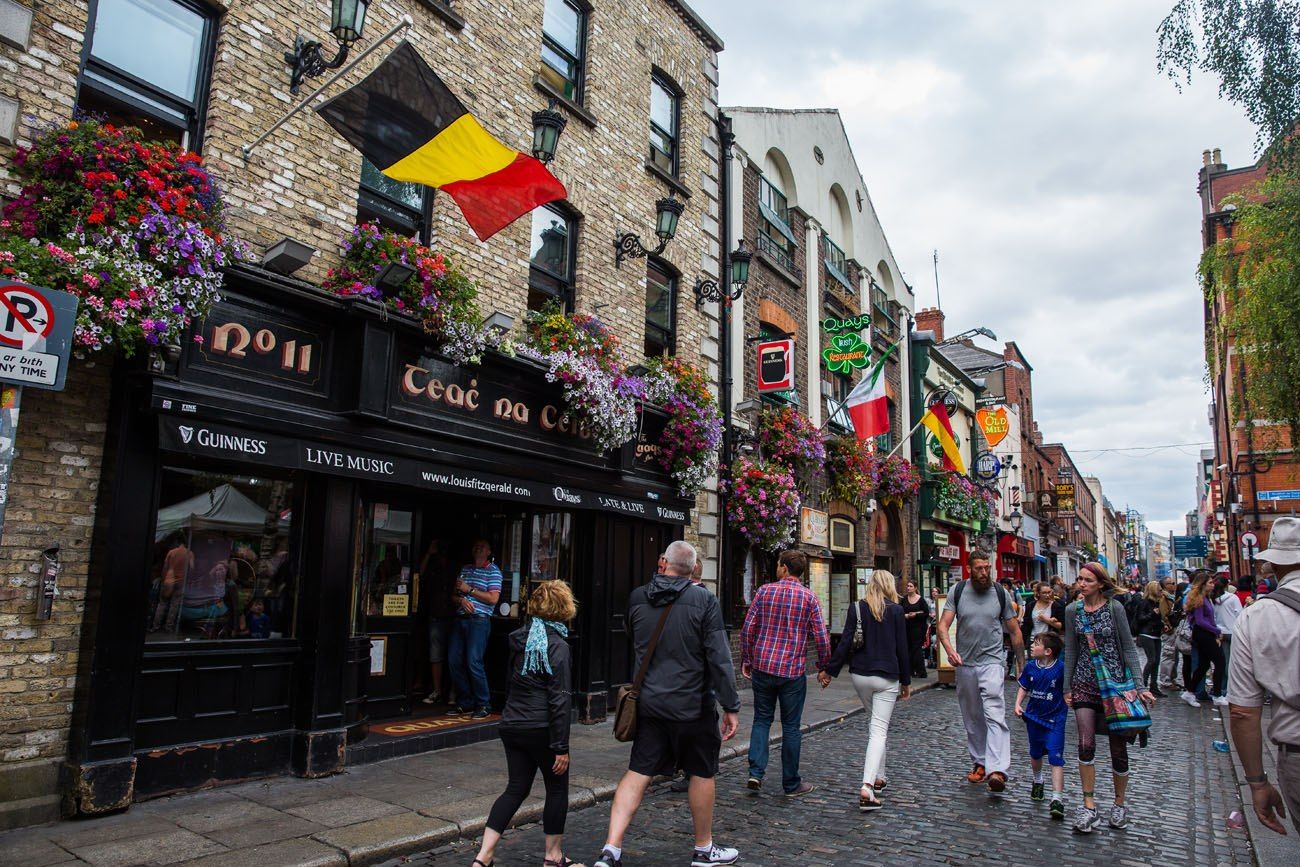 Dublin | Best Things to Do in Ireland
11. The Book of Kells
While you are in Dublin, do not miss the Book of Kells. The Book of Kells is a work of art from the Dark Ages, written in the year 800 AD. It contains the four gospels of the New Testament, complete with illustrations. Two of the books are open, protected behind a thick sheet of glass. The level of detail that went into creating these four books really is amazing.
The tour ends with a walk through the Long Room, which is the main chamber of the Old Library of Trinity College.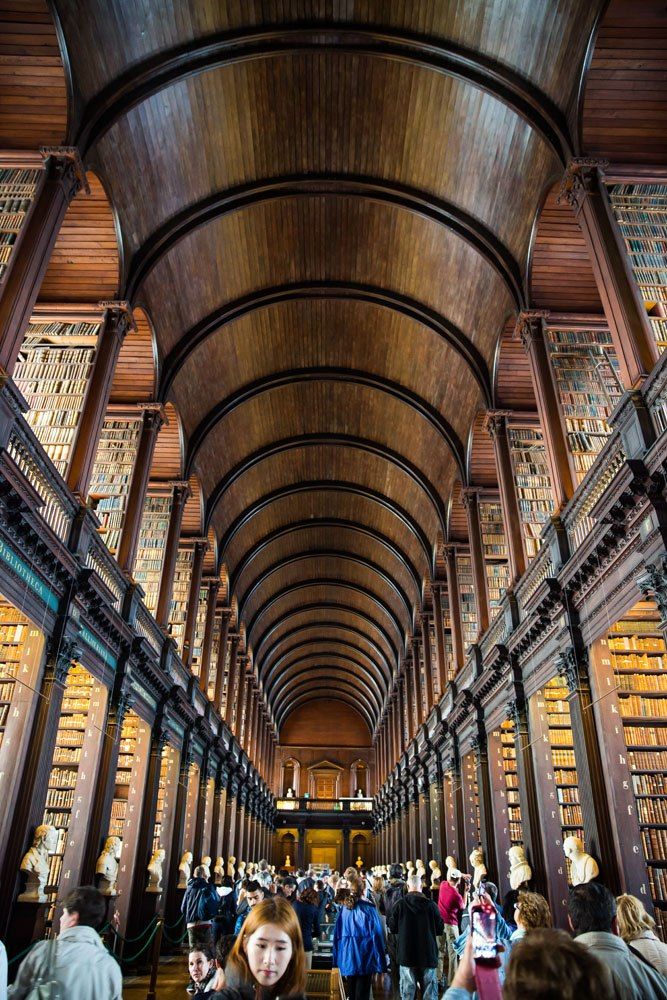 Long Room | Best Things to Do in Ireland
12. Kinsale
Kinsale is one of Ireland's most picturesque towns. With colorful, winding lanes, fabulous restaurants, and a nearby golf course, Kinsale attracts a lot of visitors during the summer months. It's also the starting point (or ending point, depending on which way you are traveling) of the Wild Atlantic Way.
Kinsale | Best Things to Do in Ireland
13. The Ring of Kerry
The Ring of Kerry is the most popular scenic drive in Ireland. This drive takes a full day. On the loop you get to see dramatic coastline, Killarney National Park, views out to Skellig Michael, and of course, more cute Irish towns. Because of its popularity, it is very crowded during peak season.
If you have limited time, skip the Ring of Kerry. The Dingle Peninsula is just as dramatic with much fewer people.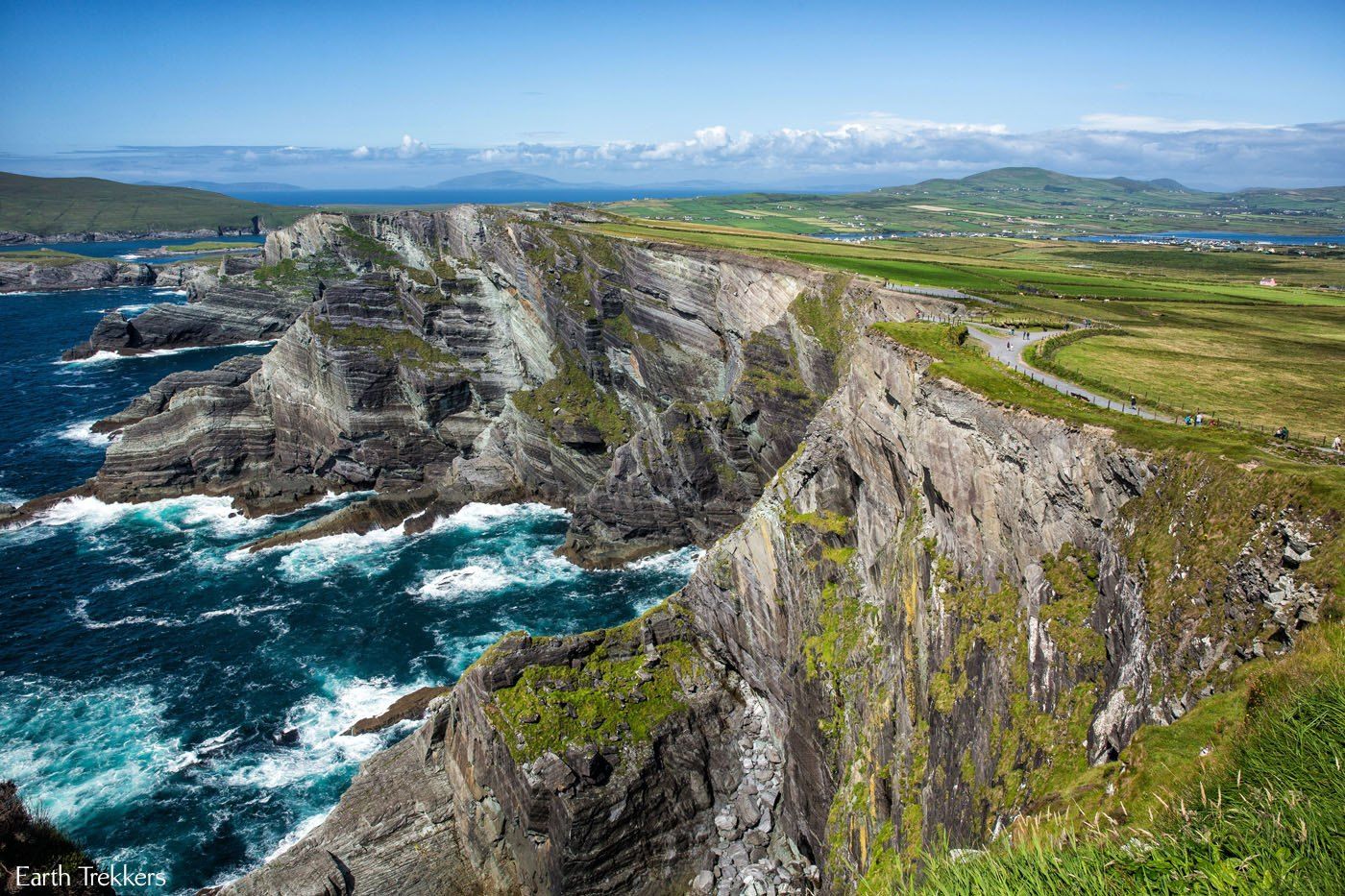 Kerry Cliffs | Best Things to Do in Ireland
14. The Amazing Giant's Causeway
The Giant's Causeway is located in Northern Ireland, technically a different country than Ireland. We are including it since many people now include Northern Ireland in their itinerary when touring Ireland.
The Giant's Causeway is spectacular. It is so unique in its appearance that it is hard to believe it is real. A stretch of coastline with perfectly formed hexagonal columns, all massed together at the water's edge…it's an amazing sight to see.
It is worth coming to Northern Ireland just to visit Giant's Causeway. It's that impressive.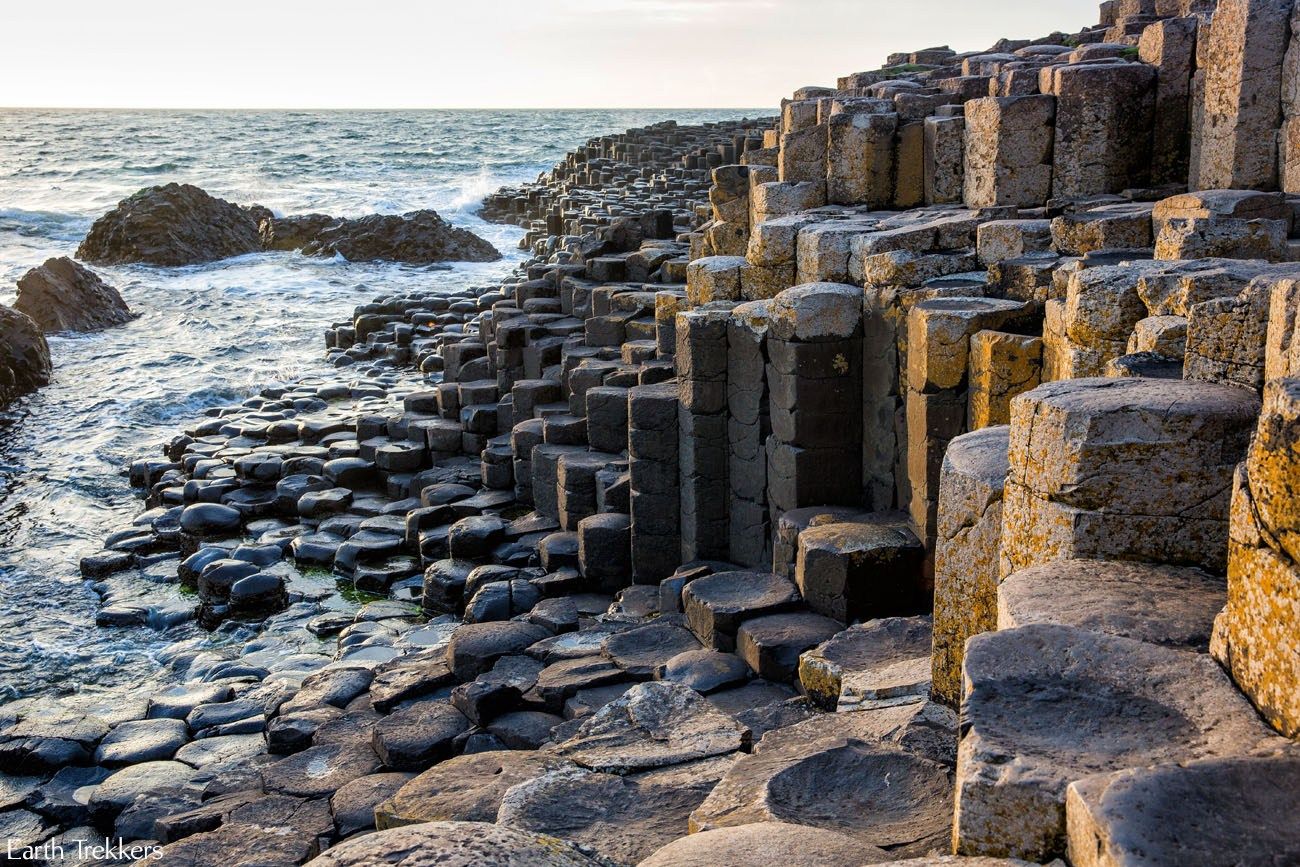 Giant's Causeway | Best Things to Do in Ireland
---
If you have any questions about the best things to do in Ireland, let us know in the comment section below.
More Information about Ireland & Europe
IRELAND ITINERARY: In 10 days, you can go on a road trip through Ireland and Northern Ireland, visiting the highlights. Get the full details in our 10 Day Ireland Itinerary.
DRIVING IN EUROPE: If you have plans to rent a car in Europe, read our article Things to Know Before Renting a Car in Europe for lots of helpful tips.
EUROPE TRAVEL INSPIRATION: Get more travel ideas in our article 10 Days in Europe itinerary, which has 10 itineraries for your next trip to Europe. If you have less time, we also have an article that lists 25 different ways to spend one week in Europe.
TRAVEL INSPIRATION: Here are 15 fairytale destinations to visit around the world. For more great travel destinations, check out our article 10 Cool Travel Spots to Put on Your Wish List.
Planning a trip to Ireland? Read all of our articles in our Ireland Travel Guide.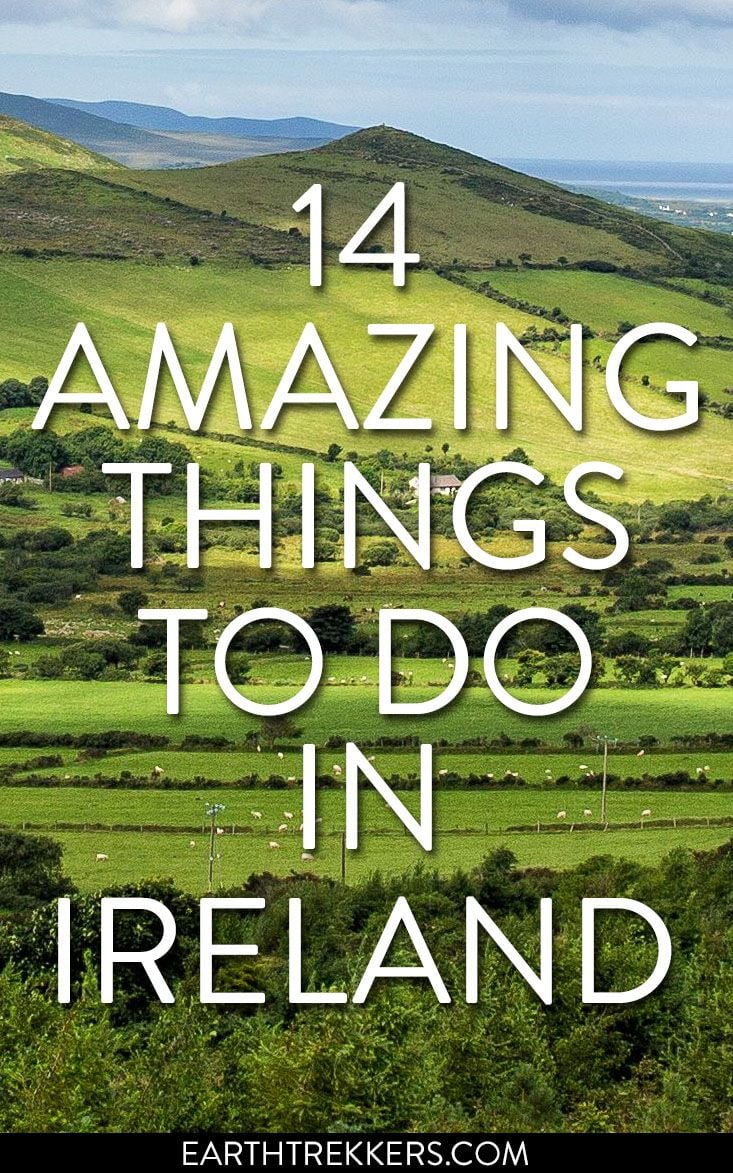 Note: This post contains affiliate links. When you make a purchase using one of these affiliate links, we get paid a small commission at no extra cost to you.
All rights reserved © Earth Trekkers. Republishing this article and/or any of its contents (text, photography, etc.), in whole or in part, is strictly prohibited.