On a map, Scotland may look small. But don't let that fool you…there is a lot to see and do here. From visiting castles to sipping whisky to bagging some Munros to exploring the mystical Isle of Skye…there is enough to keep you busy for weeks. In this Scotland itinerary, you will be able to see the very best of this amazing country.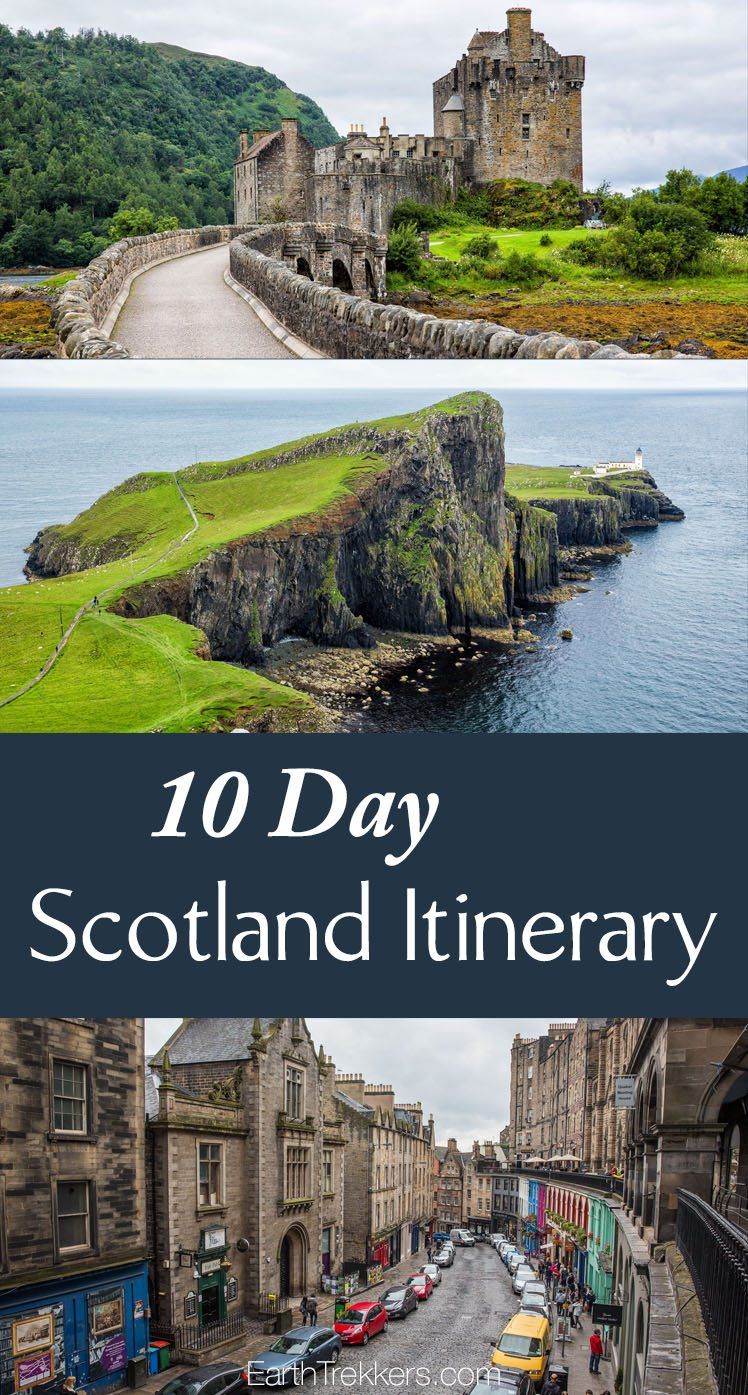 This Scotland Itinerary is good for:
Castles
Hiking
Families
Scenic Drives
Historic Cities
Harry Potter Fans
Day 1
Arrive in Edinburgh
Your grand tour of Scotland begins in the medieval city of Edinburgh. Depending on where you are arriving from, you may have limited time (and energy) today.
Check into your hotel and take a quick nap if you need it. Spend the afternoon and early evening getting acquainted with Edinburgh. We recommend strolling the Royal Mile, the main thoroughfare through Edinburgh. Take in the sights and have dinner at one of the many pubs. Dive right into Scottish cuisine by ordering haggis or blood pudding along with a pint of beer.
Cheers! You are in Scotland!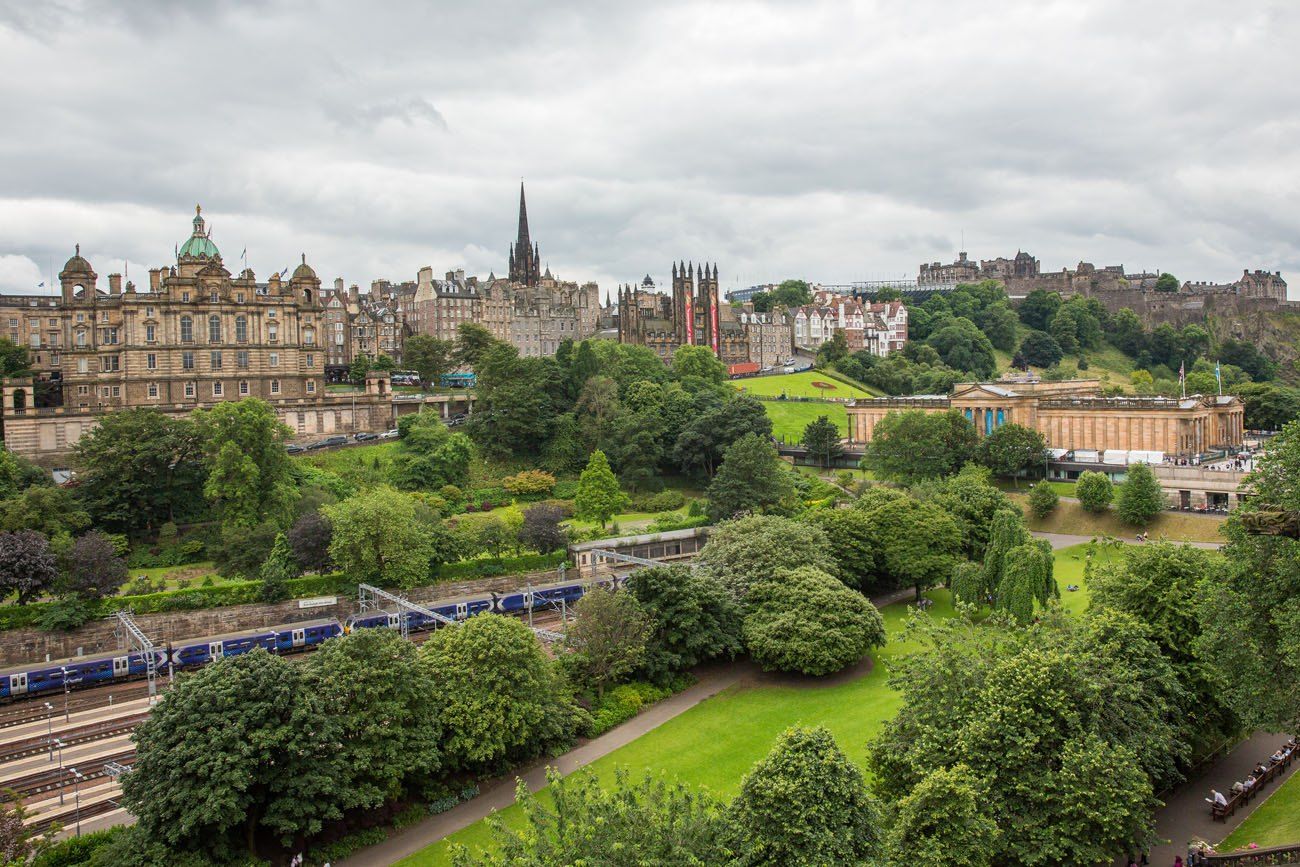 Where We Stayed in Edinburgh: The four of us stayed at the hub by Premiere Inn Edinburgh Royal Mile. We LOVED it here. For a budget accommodation with a brilliant location that is clean, modern, friendly, and quiet, you cannot beat this place. The rooms are small but their storage solutions are innovative. From a touchpad by the head of the bed we could control our lights, TV, and air conditioner. The hotel is located just one block off of the Royal Mile. There is a café in the downstairs lobby that serves excellent food. I really have nothing bad to say about this place (and that almost never happens). We would stay here again, no doubt about it.
Day 2
Edinburgh
With two days you have just enough time to visit the best spots in Edinburgh. We have a very detailed two-day itinerary on Edinburgh, complete with recommendations of where to stay and where to eat.
---
Edinburgh, Scotland: Two Day Itinerary
---
Your first full day in Edinburgh is a very busy day. Start at Edinburgh Castle, the centerpiece of the city. It's best to get here before opening time at 9 am to beat the crowds. This castle is one of Edinburgh's most important historical sites and provides great views over the city. It's a great starting point to really get to know Edinburgh.
---
Read more to have the best experience:
Edinburgh Castle: Things to Know before you go
---
Spend the middle of the day strolling the Royal Mile, visiting places like the Scotch Whisky Experience, St. Giles Cathedral, the Camera Obscura, Real Mary King's Close, and the Palace of Holyroodhouse.
Finish at Arthur's Seat, an extinct volcano with some of the best views over Edinburgh. For full details on how to do this, read our post on Arthur's Seat.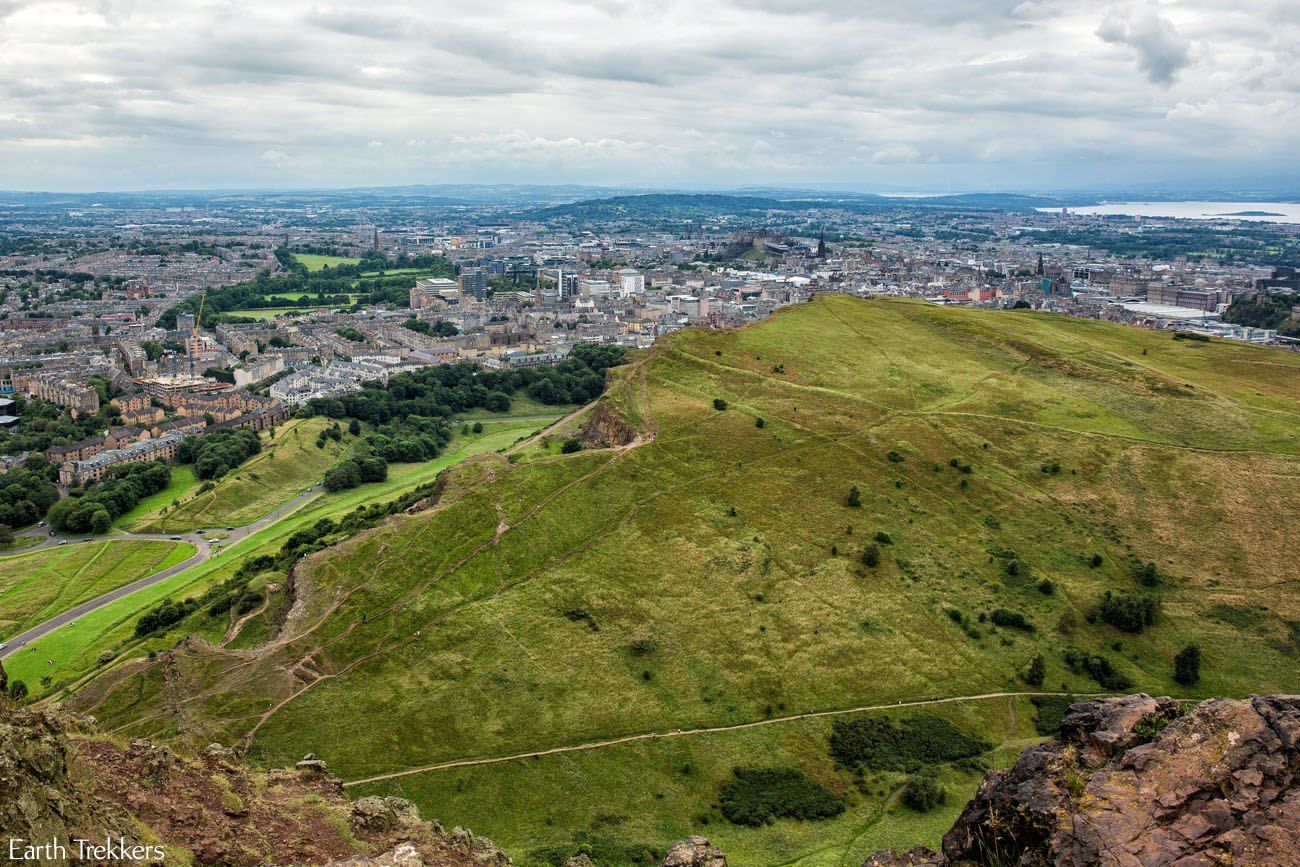 Your day ends with dinner. We highly recommend The Scran & Scallie. This local restaurant is located off of the Royal Mile in a local neighborhood in Edinburgh. Use Uber or take a taxi to get here. This was our best meal in Edinburgh and had us dining on local dishes such as meat pies, roasted bone marrow, and ox tongue. It was surprisingly delicious!
Take a look at their menu and consider making a reservation in advance if dinner at the Scran and Scallie interests you. Visit their website here.
You can end your day here, or, if you still have enough energy to keep going, visit one of Edinburgh's many pubs.
Day 3
Edinburgh
Start your day at one of Edinburgh's best museums. Your choices include The National Museum of Scotland (great if you are traveling with kids), The Surgeon's Hall Museum, the Scottish National Gallery, or the Royal Yacht Britannia.
For lunch, head over to the Old Town of Edinburgh, to the area around Grassmarket and Victoria Street. There are many great restaurants to try in this area. For our list of recommendations, visit our Edinburgh Itinerary post.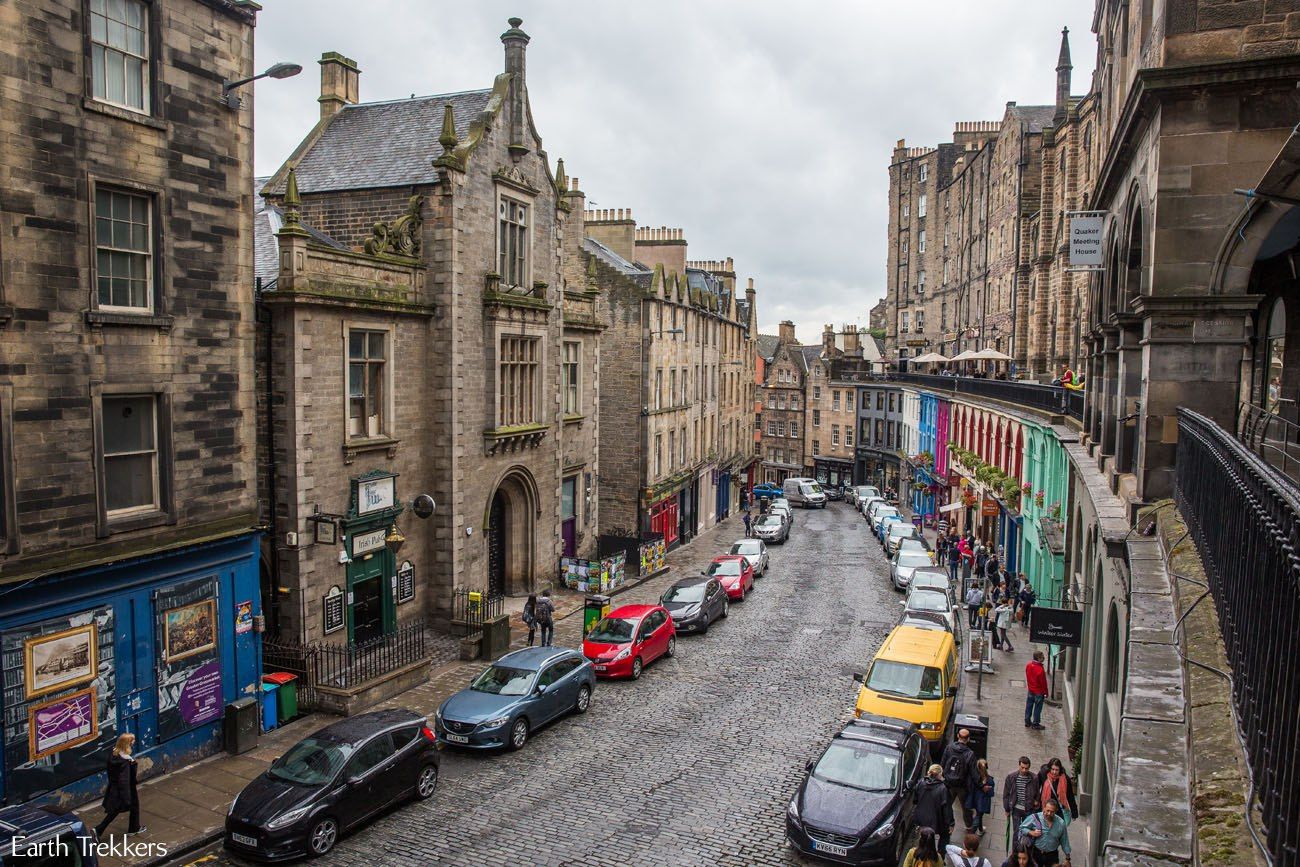 After lunch, spend the afternoon at Dean Village. Dean Village is a small, residential area in Edinburgh. It's quiet, it's beautiful, and it's off the beaten path. For more info, read our full post on Dean Village.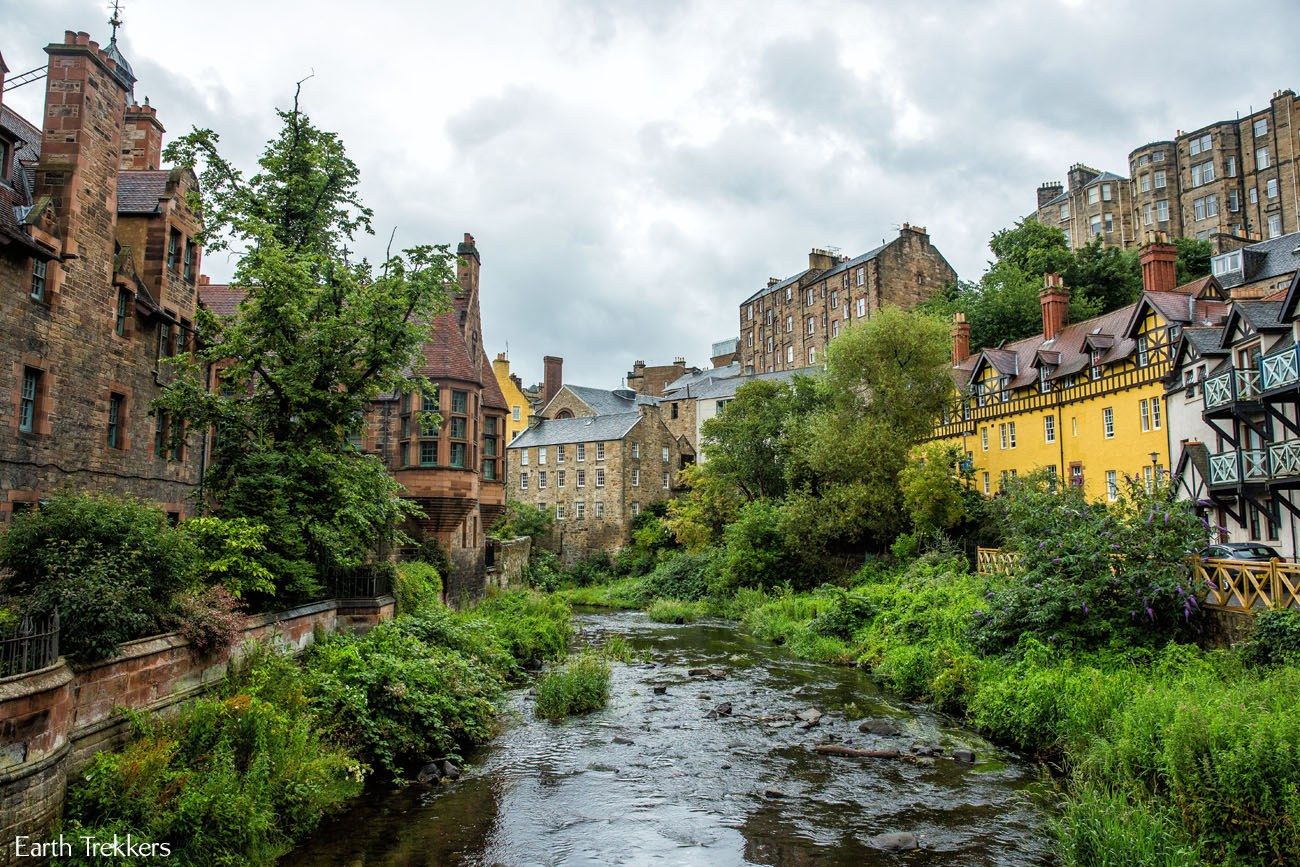 End your day with dinner in one of Edinburgh's many amazing restaurants.
Day 4
Road Trip through Scotland
In Scotland, the journey is just as good as the destination. This is a great country for a road trip.
If you drive from Edinburgh directly to the Isle of Skye, it takes between five and six hours with 235 miles of driving. If you are willing to make a 50-mile detour, you can also visit Loch Ness.
To allow yourself enough time, leave Edinburgh no later than 9 am (although earlier is better). Along the way visit Pitlochry, the home of Edradour, Scotland's smallest whisky distillery. Your scenic drive then continues on to Invergarry with a detour to Loch Ness and Urquhart Castle. Not sure if you want to visit Loch Ness? Read this post before you go:
Loch Ness and Urquhart Castle: Are They Worth Visiting?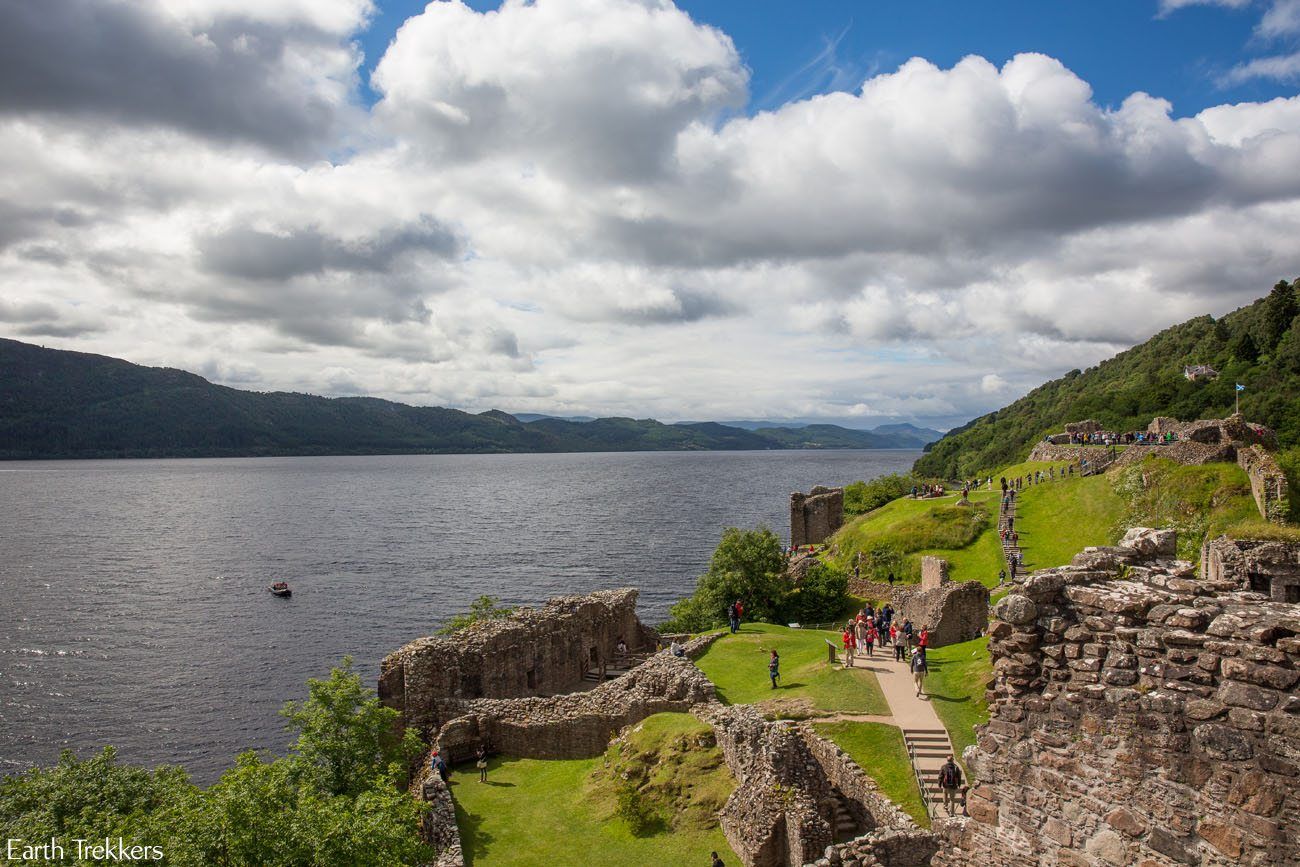 Continue on to Eilean Donan Castle, a castle that looks like it belongs in the pages of a fairy tale.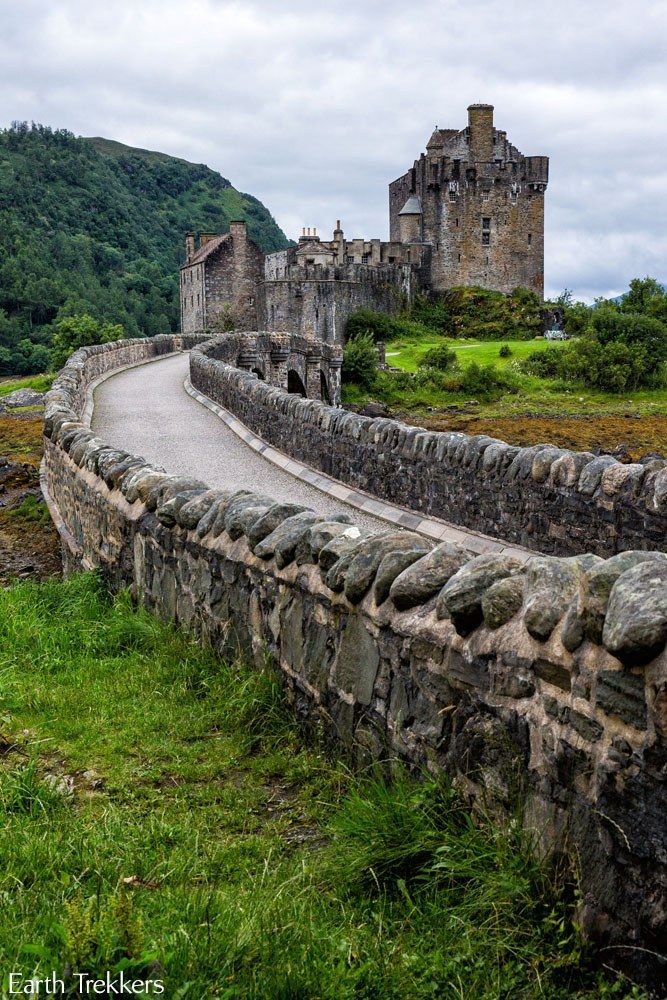 From Eilean Donan Castle, you are just ten miles from the Isle of Skye. Most people stay in Portree, one hour away from Eilean Donan Castle.Get settled into your hotel or bed & breakfast and get ready to explore the awesome Isle of Skye.
---
For full details on this drive, including directions and places to visit along the way, read
Driving to the Isle of Skye, Scotland
---
Where We Stayed on the Isle of Skye: We stayed at the Quiraing Guest House. This small, budget B&B is located just outside the city centre of Portree. They offer six comfortable, very clean rooms and a delicious Scottish breakfast every morning.
Day 5
Isle of Skye, the Trotternish Loop
The Trotternish Loop contains the most popular, most epic scenery on the Isle of Skye. From Portree, drive clockwise, going against the heaviest tourist traffic. Today you will visit the Fairy Glen, the Quiraing, Mealt Falls, Brother's Point, and the Old Man of Storr.
Quiraing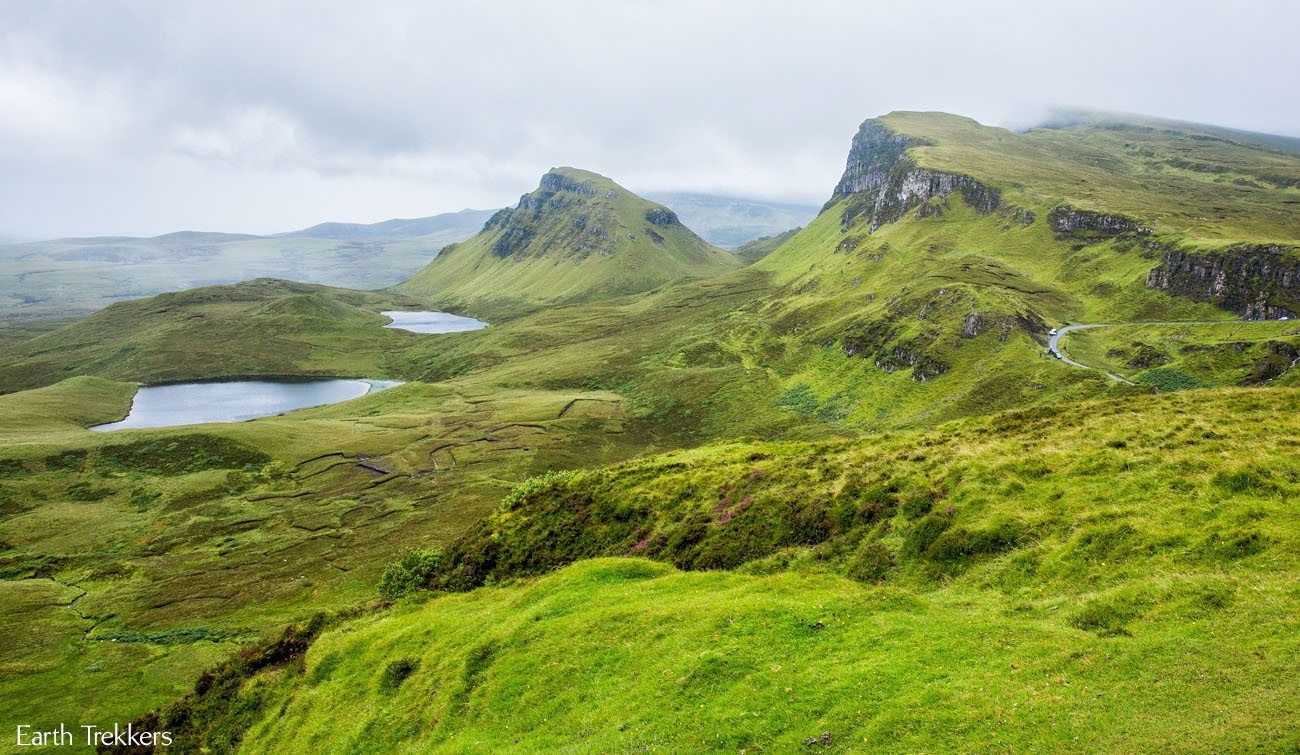 Brother's Point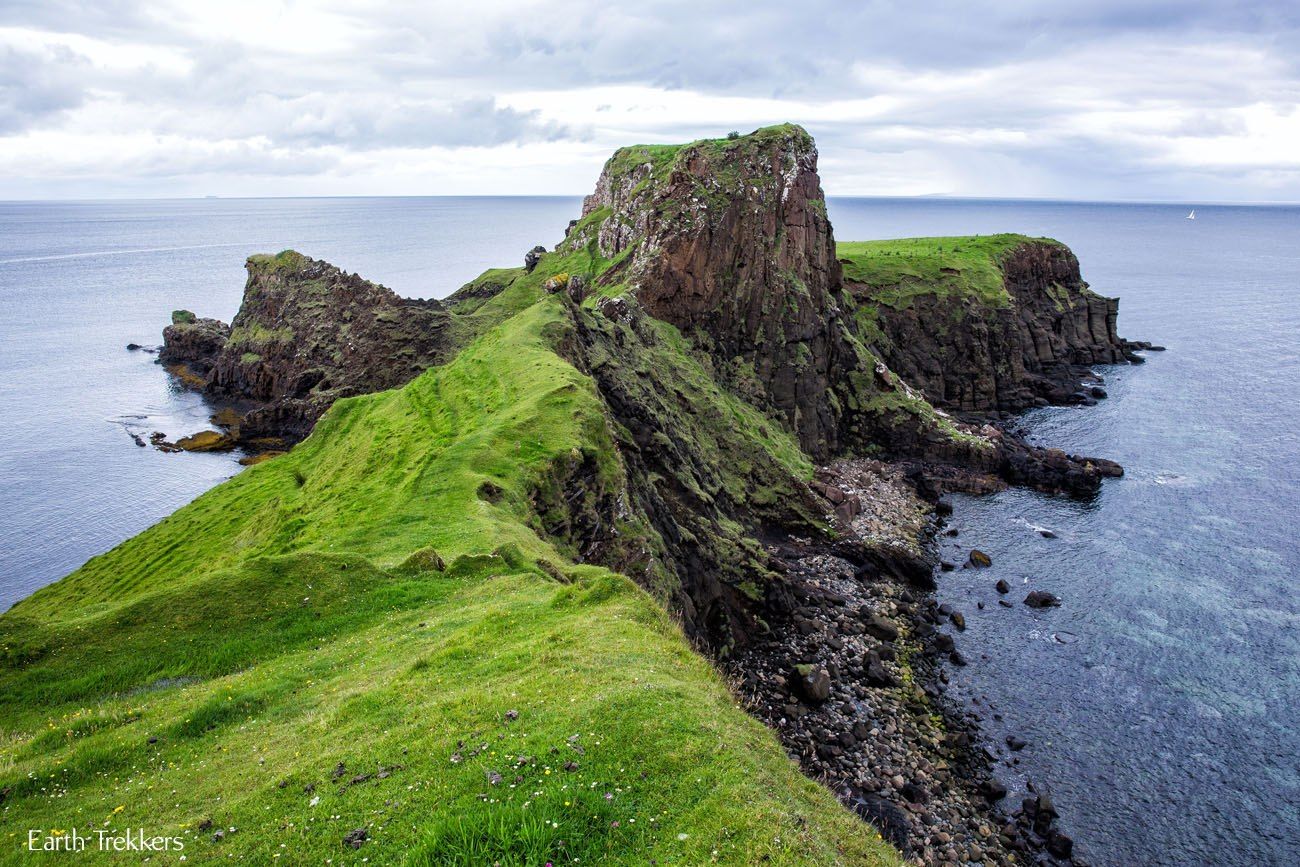 Old Man of Storr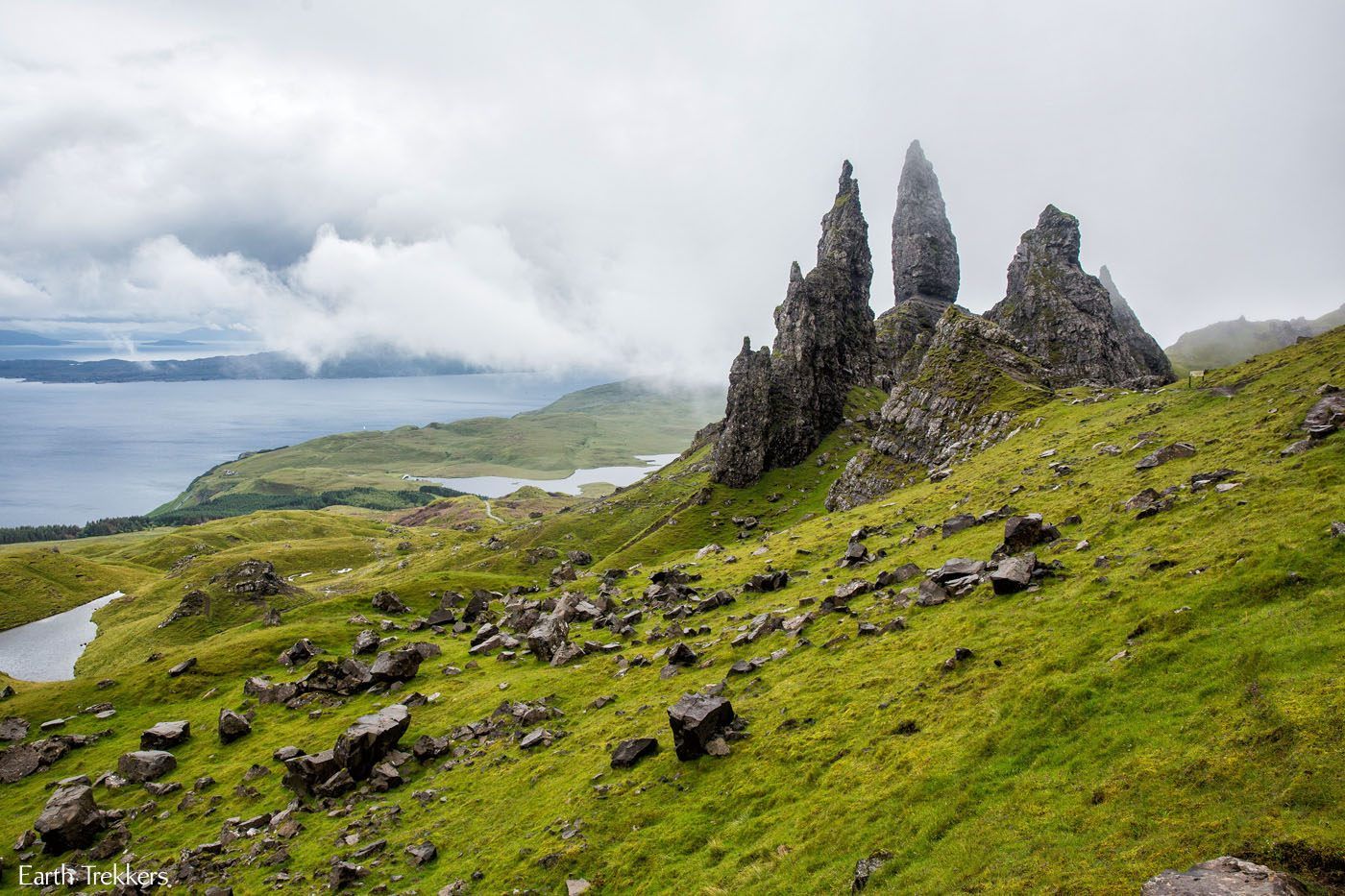 Return to Portree for dinner.
---
For full details on how to do this, read:
The Perfect Isle of Skye Itinerary
---
Day 6
Isle of Skye
The Fairy Pools is an extremely popular place to visit on the Isle of Skye. Get here early (before 9:30 am) to avoid the worst of the crowds. From Portree, it takes about 35 minutes to drive to the Fairy Pools.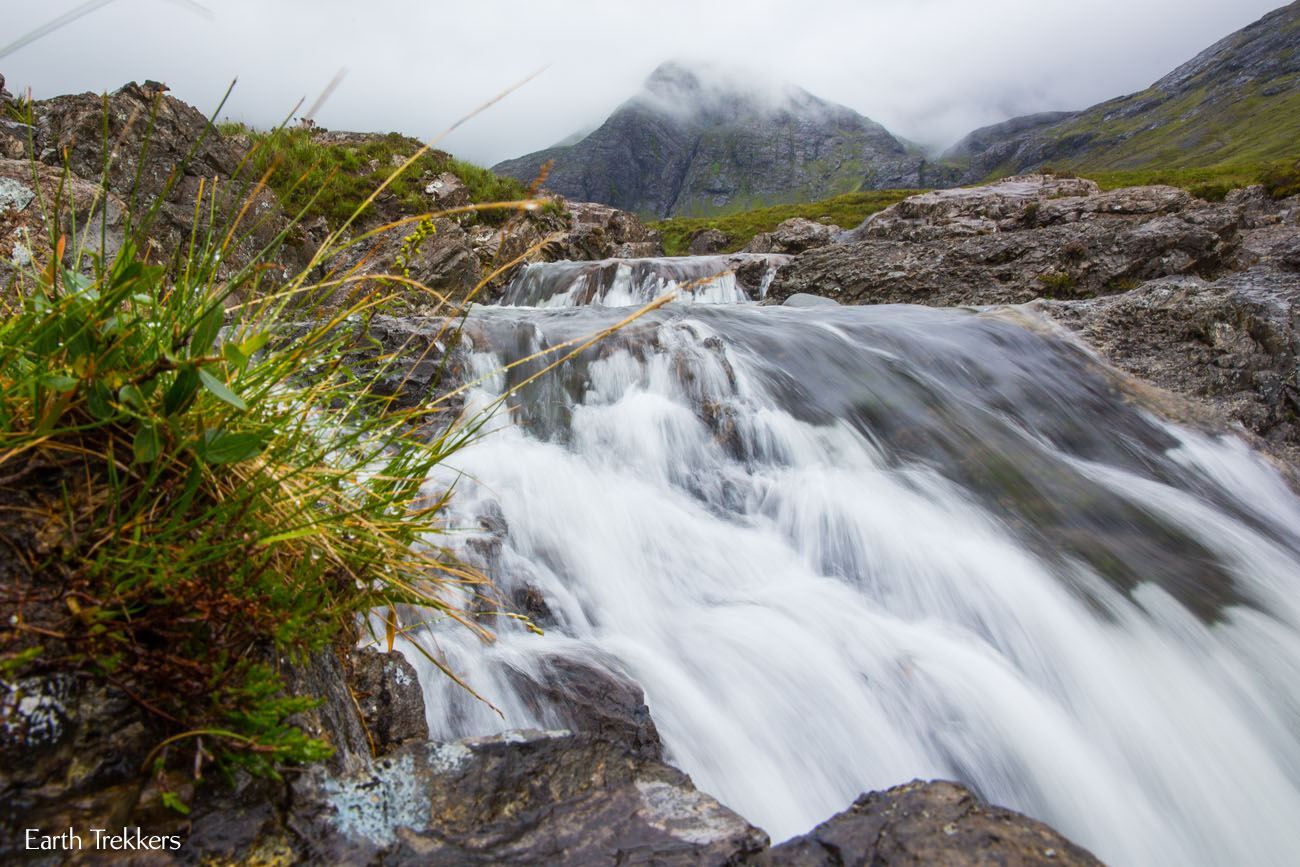 After the Fairy Pools, visit Talisker Distillery, the only whisky distillery on the Isle of Skye. Take a tour, do a tasting, or purchase some whisky in the souvenir shop.
Have lunch at the Old Inn, which is within walking distance of Talisker Distillery.
Spend the afternoon touring Dunvegan Castle and then watching the sunset at Neist Point.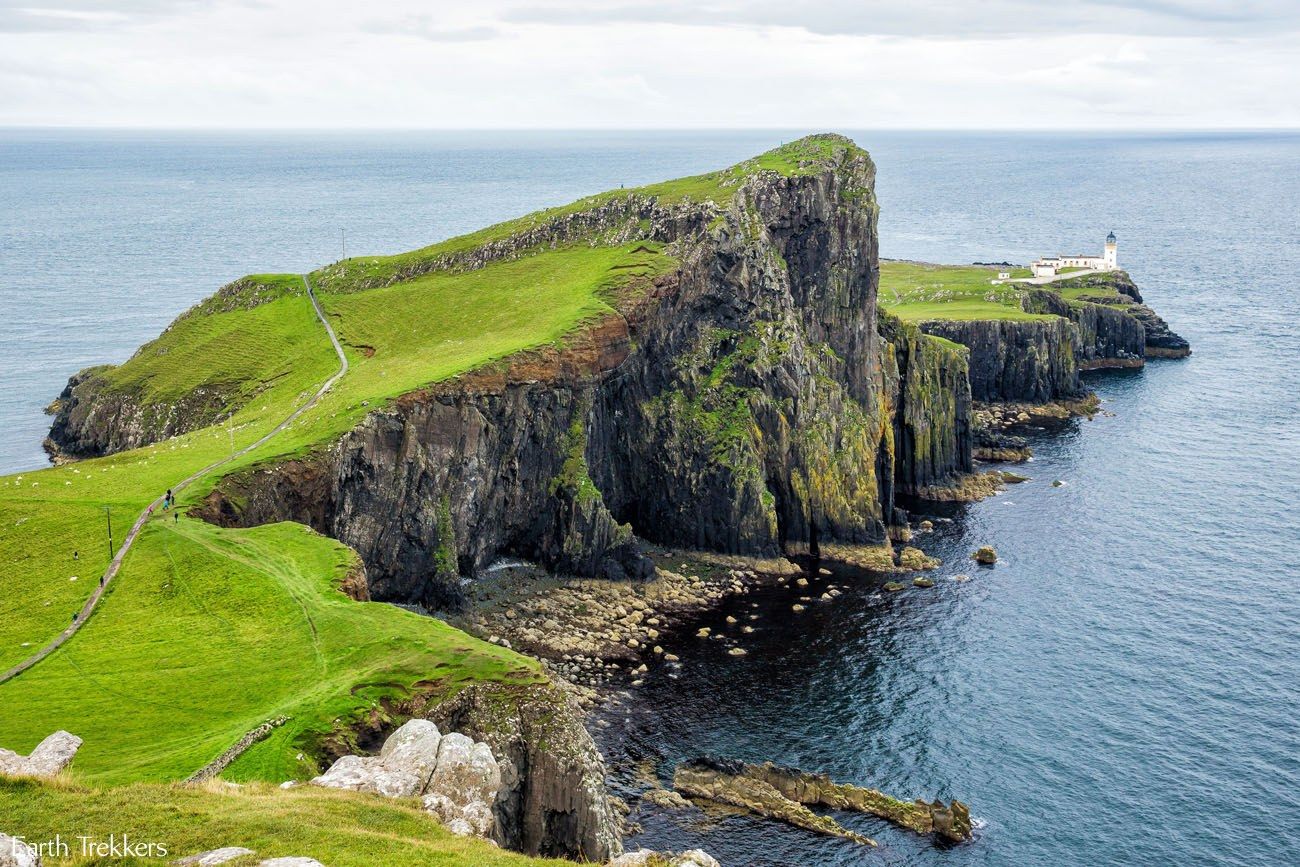 Day 7
Go Hiking or Spend More Time on the Isle of Skye
Today, you have several options depending on your interests. You can choose to spend more time exploring the Isle of Skye or choose one of several hikes located on the Isle of Skye or back on the mainland, in the Highlands of Scotland. Either way, your day will end in Glencoe, where you will sleep tonight.
For hikers, we have three recommended hikes in the area (although there are many more options).
Bla Bheinn (Blaven) is one of the most spectacular hikes on the Isle of Skye. From the summit, you will have 360° views along the Cuillin Ridge and over the Isle of Skye.
---
Read more: Our Attempt on Bla Bheinn
---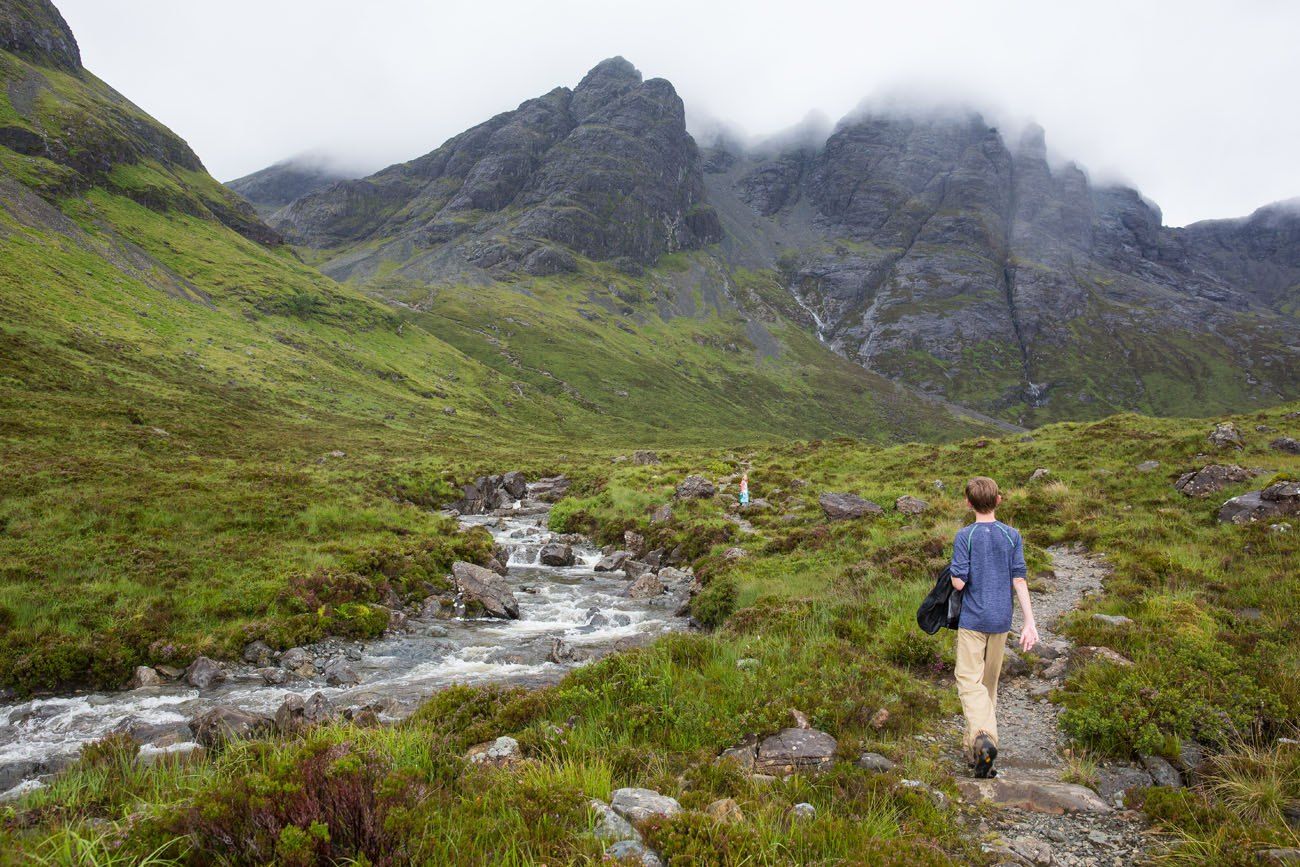 Hiking option #2 is the Kintail Saddle. This is another spectacular hike and gives you the option to bag not one but two Munros. Located in Shiel Bridge, it is about a 1 ½ to 2 hour drive from Portree, but it is on the way to Glencoe.
---
Read more: Hiking the Kintail Saddle
---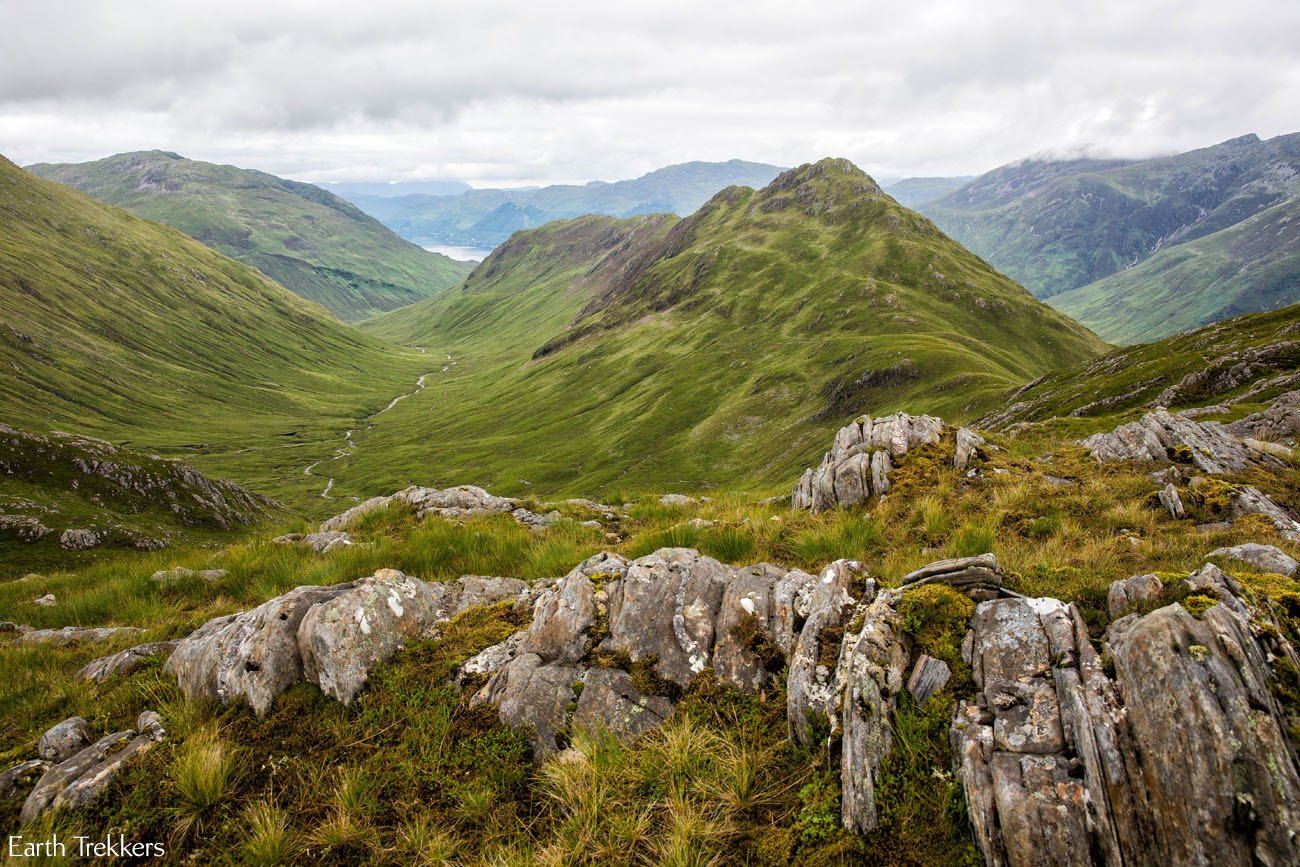 Hiking option #3 is the legendary Aonach Eagach. This is a challenging, somewhat dangerous hike. Tyler and Kara were too young to do this hike on our visit to Scotland, but it is the first thing we will do on a return trip here. This hike is located in Glencoe. Today, drive to Glencoe and explore Glencoe, with plans to do the hike tomorrow.Read more about the hike on the Walk Highlands website.
If hiking is not your thing, you can spend today exploring more of the Isle of Skye, and then make your way to Glencoe.
To get from the Isle of Skye to Glencoe, take the ferry from Armadale on the Isle of Skye to Maillag on the mainland. It is highly recommended that you book your ferry tickets at least several days in advance, especially during the busy summer months. View the timetables and purchase your tickets on the Caledonian MacBrayne website.
On the drive to Glencoe, you will pass the Glenfinnan Viaduct. For Harry Potter fans, this is well worth it. The Glenfinnan Viaduct was used in the filming of the Hogwart's Express.
Arrive in Glencoe.
Day 8
Glencoe Valley and Glen Etive
Spend most of the day exploring the gorgeous Glencoe Valley and Glen Etive. Scenic drives and short hikes will fill your day. In the afternoon, make the drive to Glasgow, two hours away.
---
Read more: Postcards from Glencoe
---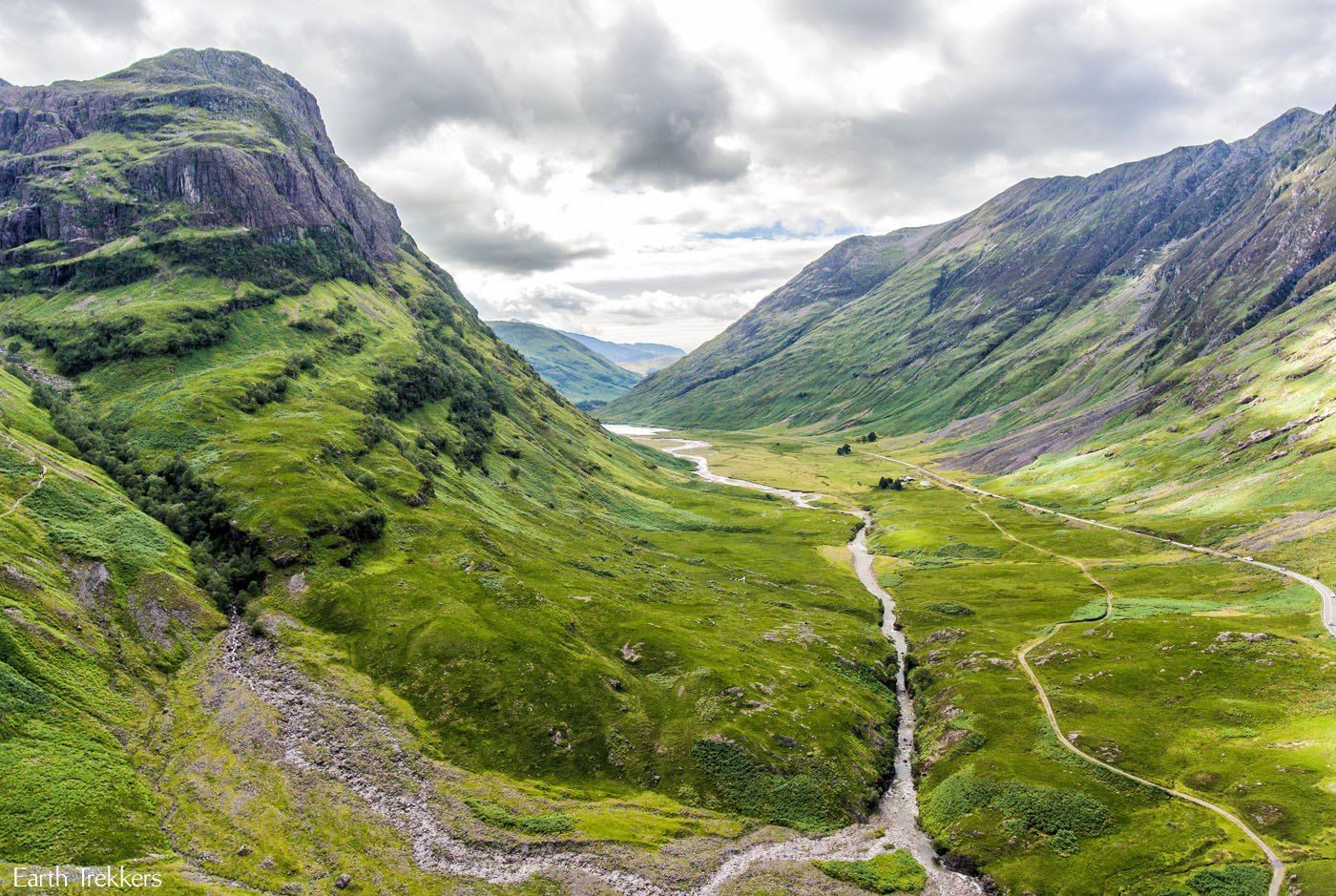 Day 9
Glasgow
Glasgow is often an overlooked destination in Scotland. Whereas Edinburgh is perfect for tourists, with its castle, medieval architecture, and historical background, Glasgow is a city centered around the people who live and work here.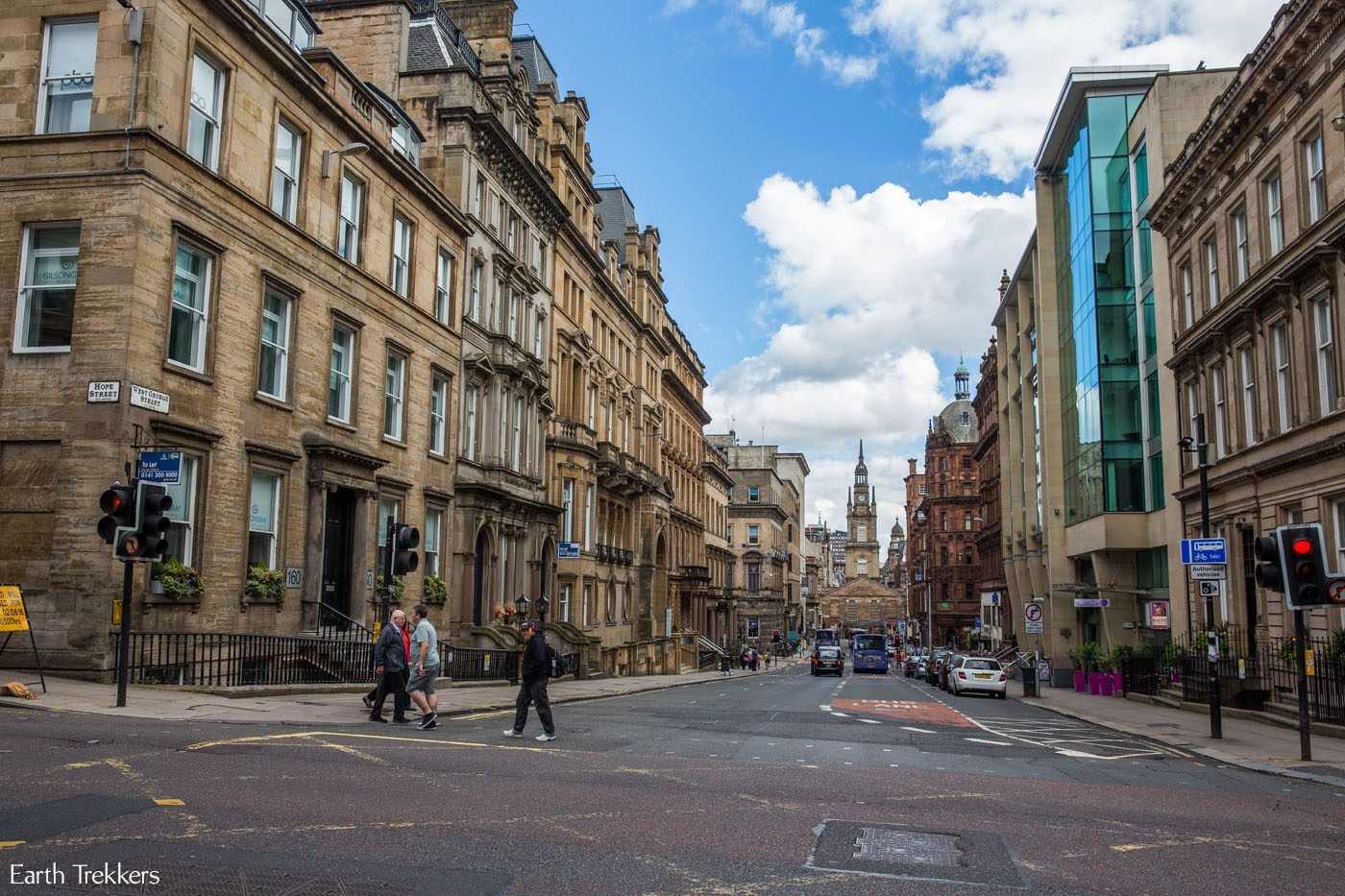 There are tons of options to fill your time in Glasgow. Visit museums, explore the parks, and tour the art galleries. Or, you could go pub hopping, like we did.
---
Read more: Glasgow: 24 Hours of Fun for the Whole Family
---
Where We Stayed in Glasgow: We stayed at the Premier Inn Glasgow City Centre Buchanan Galleries. This budget hotel has a five star location, being within walking distance of most sights in the city. The rooms are small and nothing fancy but the hotel is clean and quiet. Consider this hotel if you need a budget price with an excellent location.
Day 10
Fly Home
Begin your travels home. Or, for those with more time, continue on to your next destination.
With More Time
Options to extend your travels
Malt Whisky Trail. Drive the whisky trail for several days, visiting places like Glenfiddich, Glenlivet, and so many more. You can add the Malt Whisky Trail into the above itinerary between Edinburgh and the Isle of Skye.
Orkney or Shetland Islands. The Orkney and Shetland Islands are groups of many smaller islands stretching off the northern coast of Scotland. Incredibly scenic, this is definitely getting off the main tourist trail in Scotland.
Best Time to go to Scotland
Spring, summer, and fall are the best seasons to visit Scotland. Summer is peak season, so expect large crowds of tourists and some difficulty finding hotel accommodations, especially on the Isle of Skye. August brings the Fringe Festival, the largest arts festival in the world.
If you want to avoid most of the tourists, late spring and early fall are your best bets.
---
Going to Scotland? Buy the Guide:
---
Note: This post contains affiliate links. When you make a purchase using one of these affiliate links, we get paid a small commission at no extra cost to you.