Our two week tour through Scotland and Ireland ended in Dublin. With just 24 hours to explore this city, we made it a point to visit some of the more popular sites. Here's what we did, what we liked, and what we could have skipped.
First Impression of Dublin
The four of us stayed in a small apartment in Dublin, on the northern side of the River Liffey. Our apartment overlooked The Church Restaurant and Nightclub. This was, by far, the worst place we stayed on the whole trip. We arrived on a Saturday night. The Church was hopping until the wee hours of the morning and our apartment overlooked the chaos. Until 3 am, we tried to sleep through the noise of crowds in the street, beer bottles clanging again and again, and the music from the club reverberating through our apartment. Somehow, we did manage to get some sleep. But it was not a good start to our brief tour of Dublin.
At 9 am the next morning, we were on our way through Dublin. We crossed the River Liffey on Ha'Penny Bridge. The streets were still so quiet. I guess that's because everyone was up late the night before! 🙂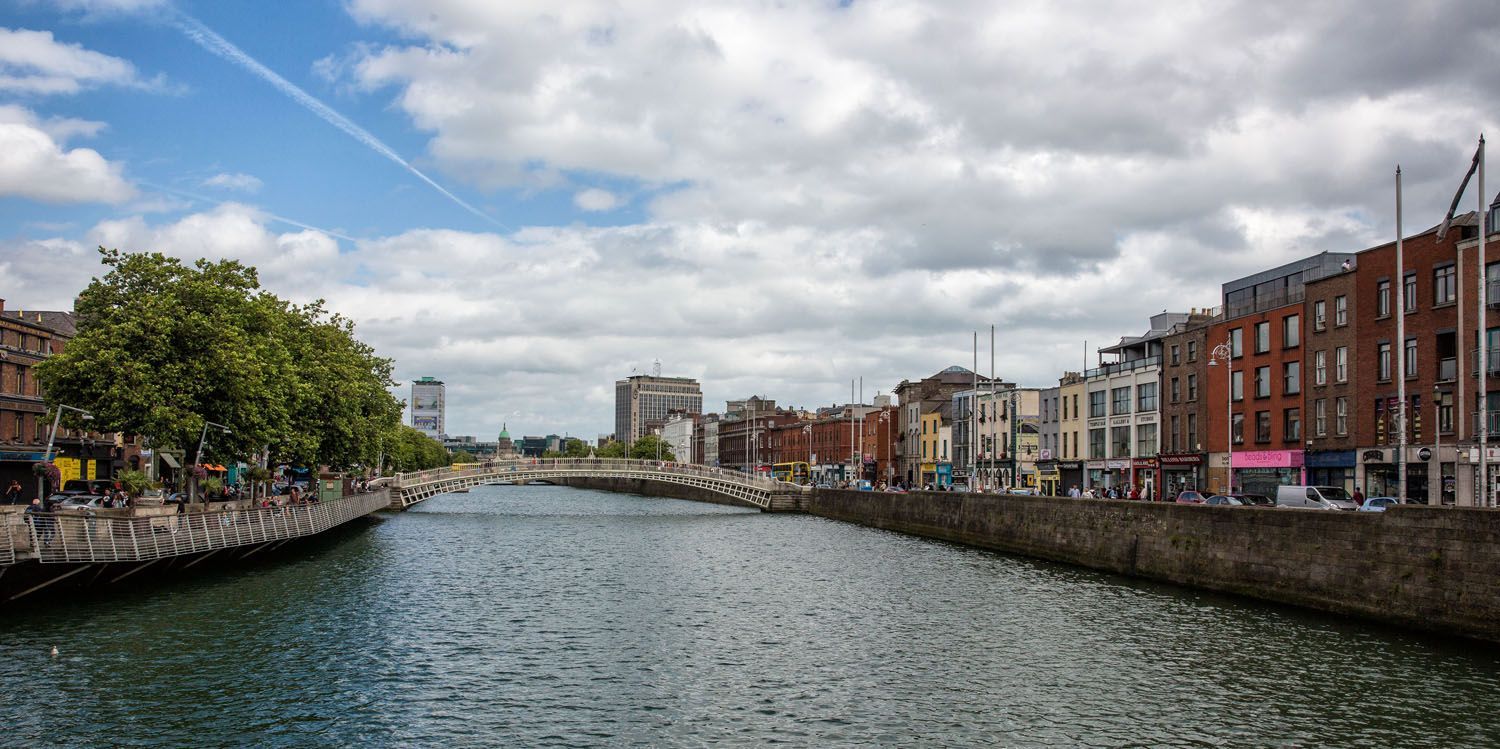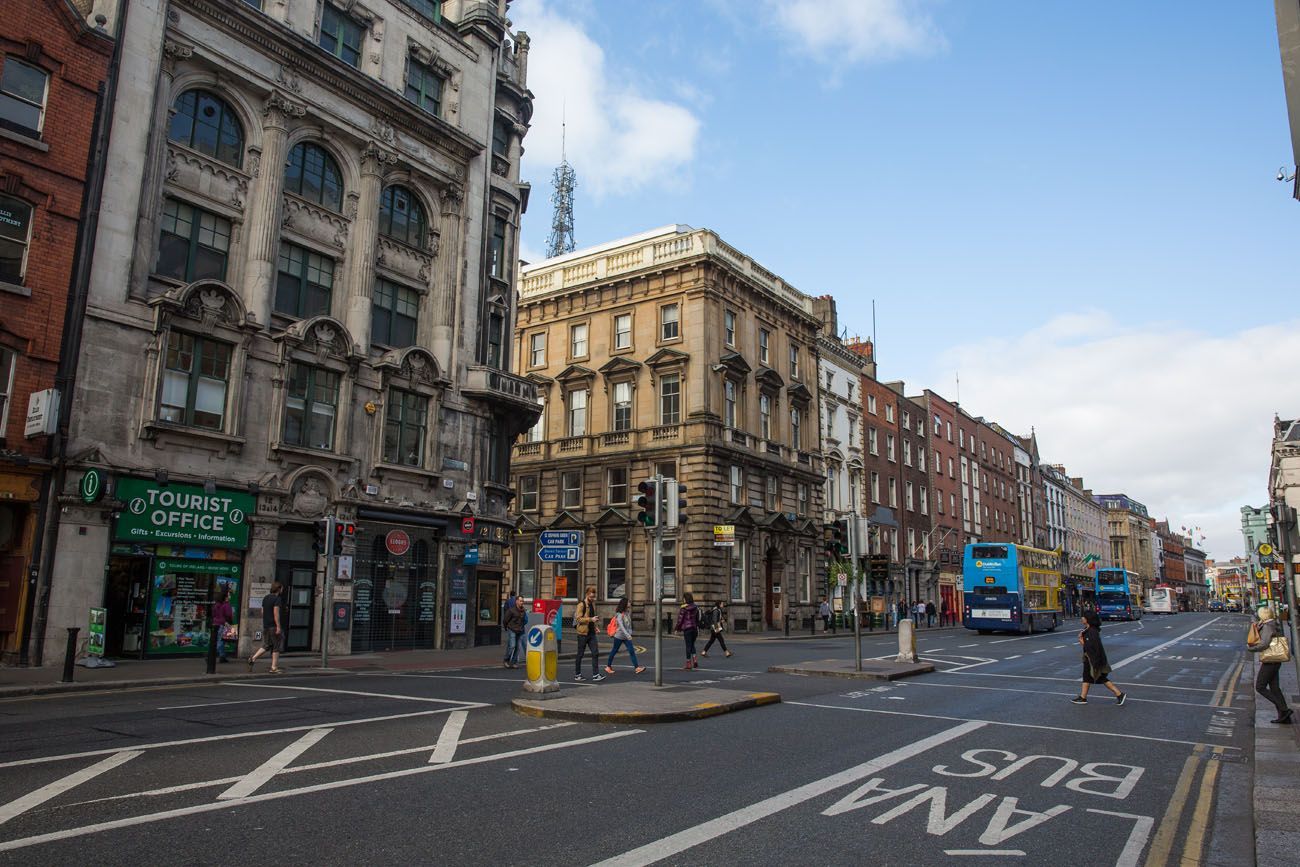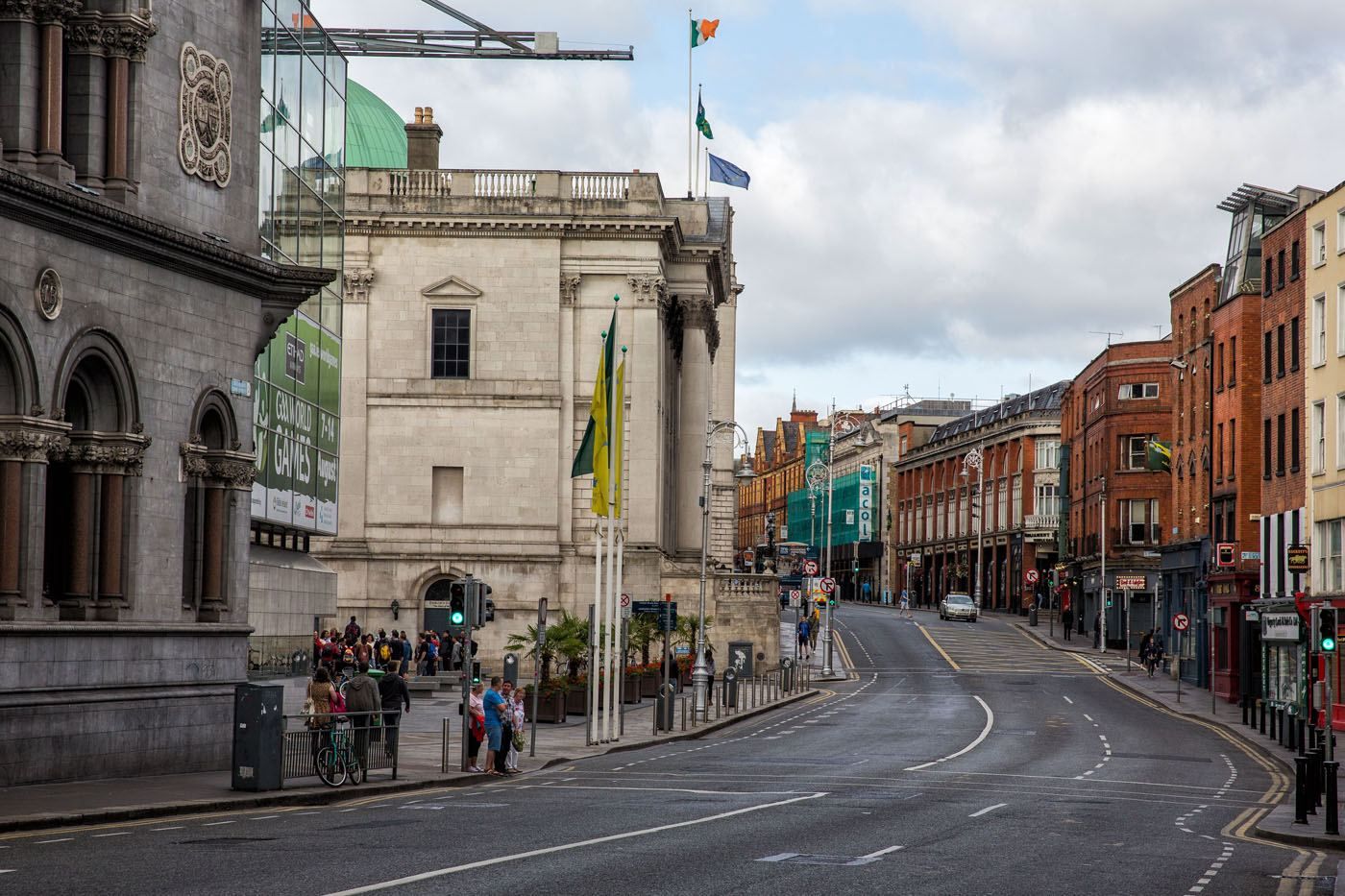 Trinity College and the Book of Kells
Our first stop of the day was Trinity College to see the Book of Kells.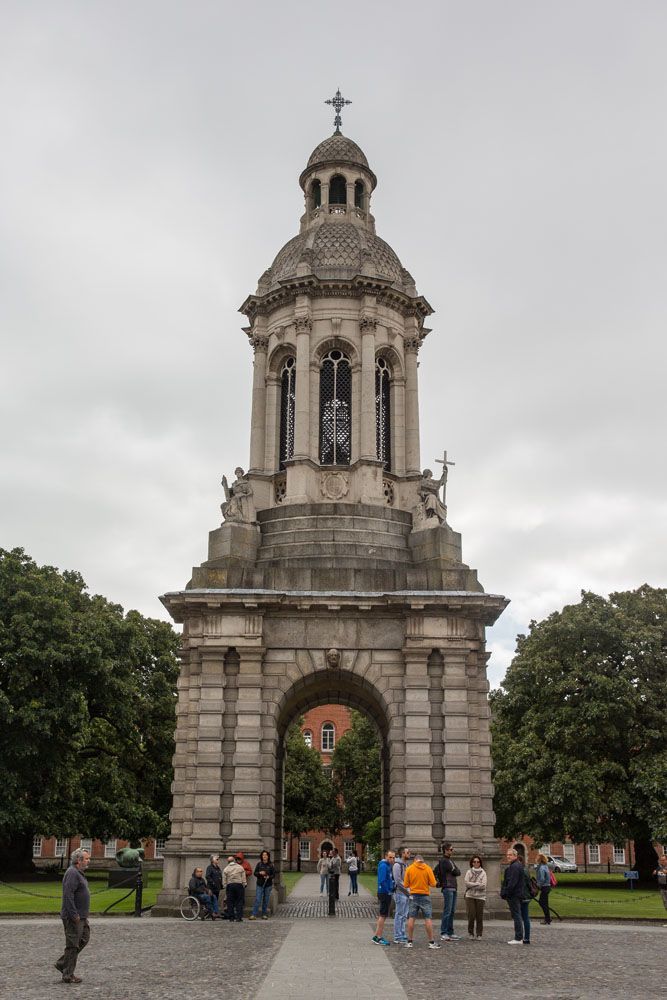 The Book of Kells is a work of art from the Dark Ages, written in the year 800 AD. It contains the four gospels of the New Testament, complete with illustrations. Seeing the Book of Kells was so much better than we expected it to be.
It's crowded, even early in the morning. Be prepared to be patient, waiting for your chance to get a look at the Book of Kells. Two of the books are open, protected behind a thick sheet of glass. The level of detail that went into creating these four books really is amazing.
The tour ends with a walk through the Long Room, which is the main chamber of the Old Library of Trinity College.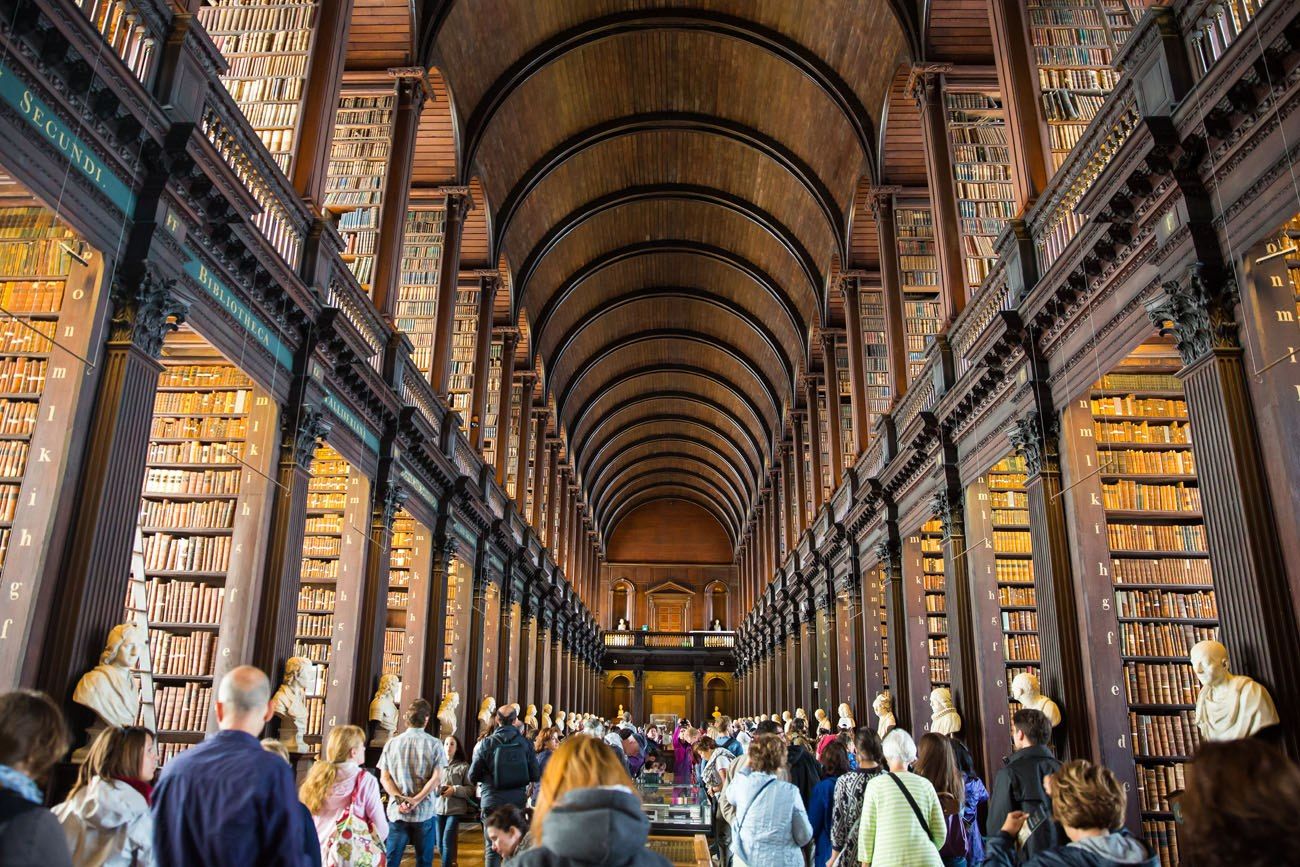 Beat the Crowds: Arrive before opening time or purchase your tickets in advance. There is a €3 fee per ticket for advance purchase, but this beats standing in line for a half an hour or more. If the line is long and you do not have advance purchase tickets, you can still buy them online. We purchased tickets for the next time slot and walked right in, avoiding the line. We will do anything to avoid waiting in line!!
To purchase your tickets online, visit the Trinity College website.
Molly Malone Statue
I heard that you can't come to Dublin without taking a photo with the Molly Malone statue. So we did!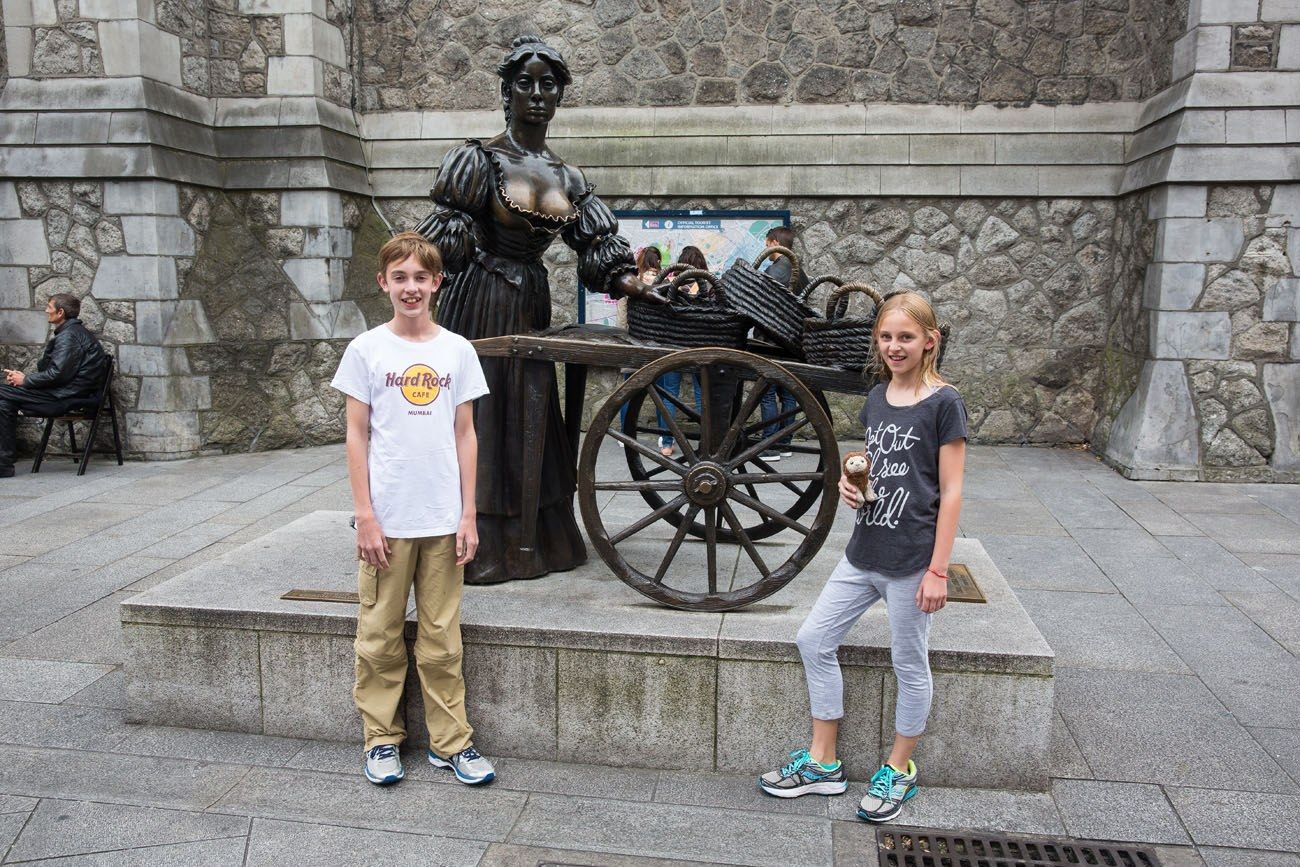 Grafton Street
Grafton Street is Dublin's pedestrian shopping street. Since it was Sunday morning, many shops were not open during our quick stroll. Grafton Street is worth it if you want to go shopping. Otherwise, there are better things to see in Dublin if you have just 24 hours.
The Guiness Storehouse
The Guinness Storehouse was one place in Dublin that I really wanted to visit. I am a huge Guinness fan, so of course I'd want to tour the place where it comes from.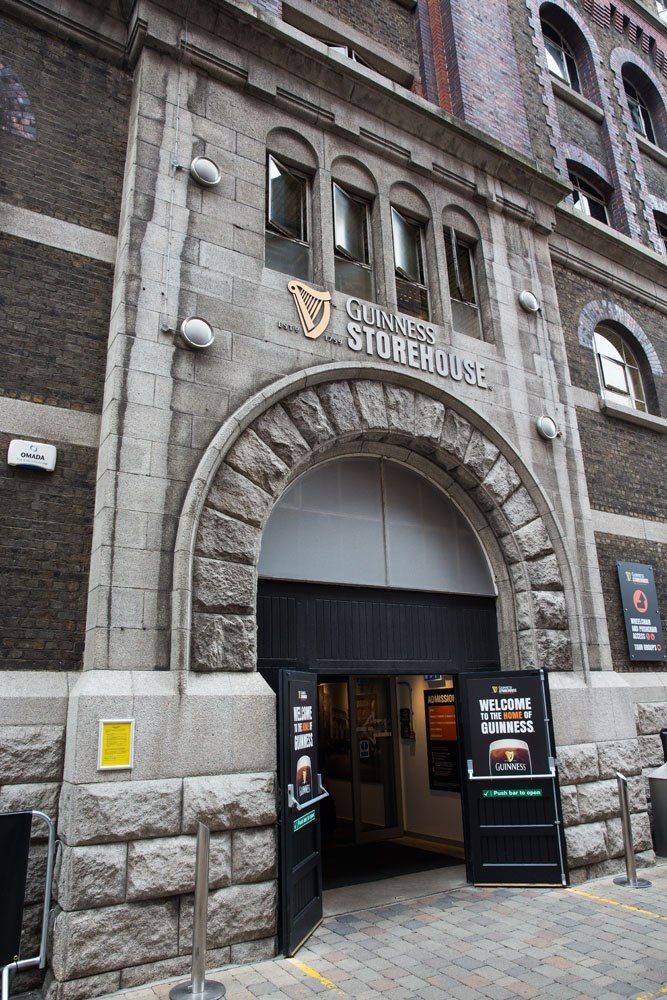 We arrived about 11:30 on a Sunday morning. I could not believe how crowded it was!!
The Guinness Storehouse feels a little bit like Disneyland for beer lovers. It is very touristy. Which is maybe why I did not love the experience.
The four of us wandered through the seven floors of exhibits. It is Guinness overload!! Learn about the history of Guinness, how Guinness is produced, how it is marketed, and even learn how to pour the perfect pint. The tour ends with a pint of Guinness at the Gravity Bar. From here, you have 360° views of Dublin. And lots of visitors!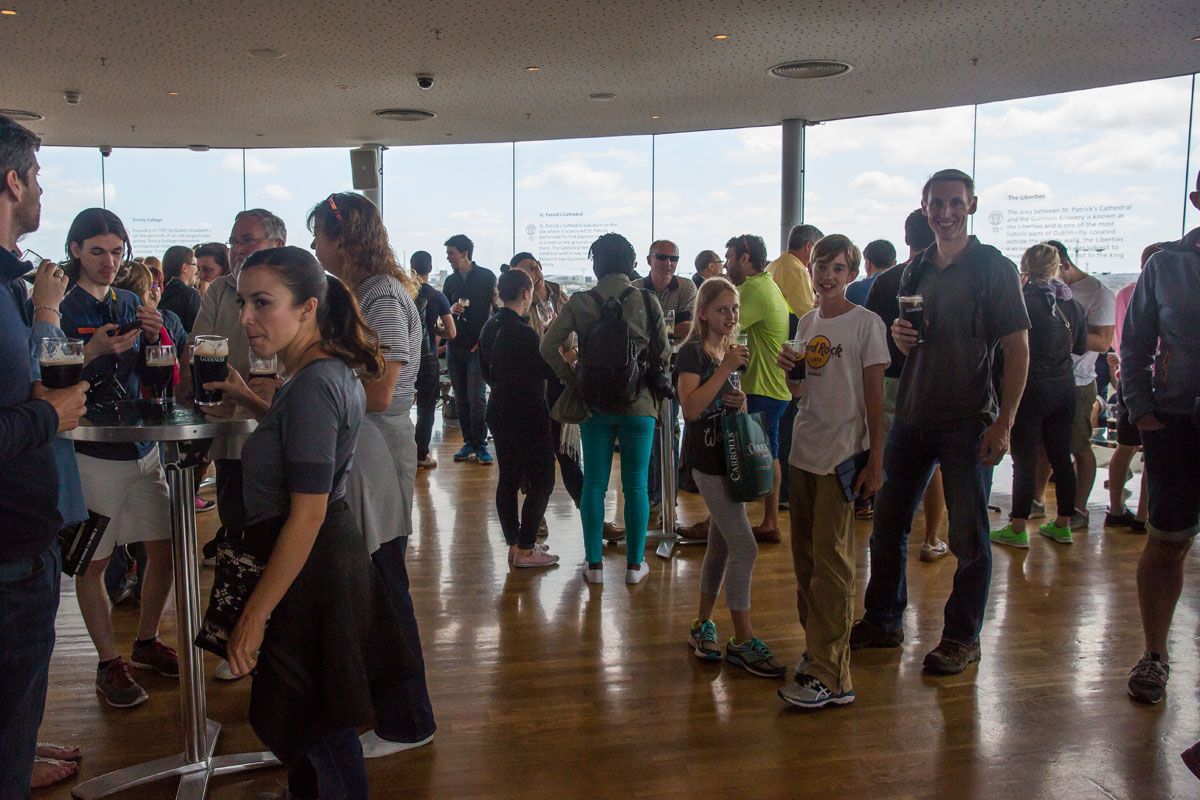 For as much as I looked forward to this tour, I was disappointed. It seemed too touristy, too crowded, too much like a visit to Disneyland.
I'd much rather visit a small pub with live Irish music and have a pint or two there.
For more information on the Guinness Storehouse, visit their website.
Temple Bar
We loved the Temple Bar area. Yes, it is touristy, but it's also tons of fun. This lively area is home to some of Dublin's best bars and best nightlife. If you are visiting Dublin and want to skip the museums, cathedrals, and history lessons, then visit the Temple Bar area. You cannot visit Dublin without going to at least one pub.
Fortunately, kids are allowed in the pubs in Dublin. We found a table in the Temple Bar Pub, drank pints of beer and Irish whiskey, while playing Stramash with Tyler and Kara. Live music was playing in the background. This was one of our best experiences of the day.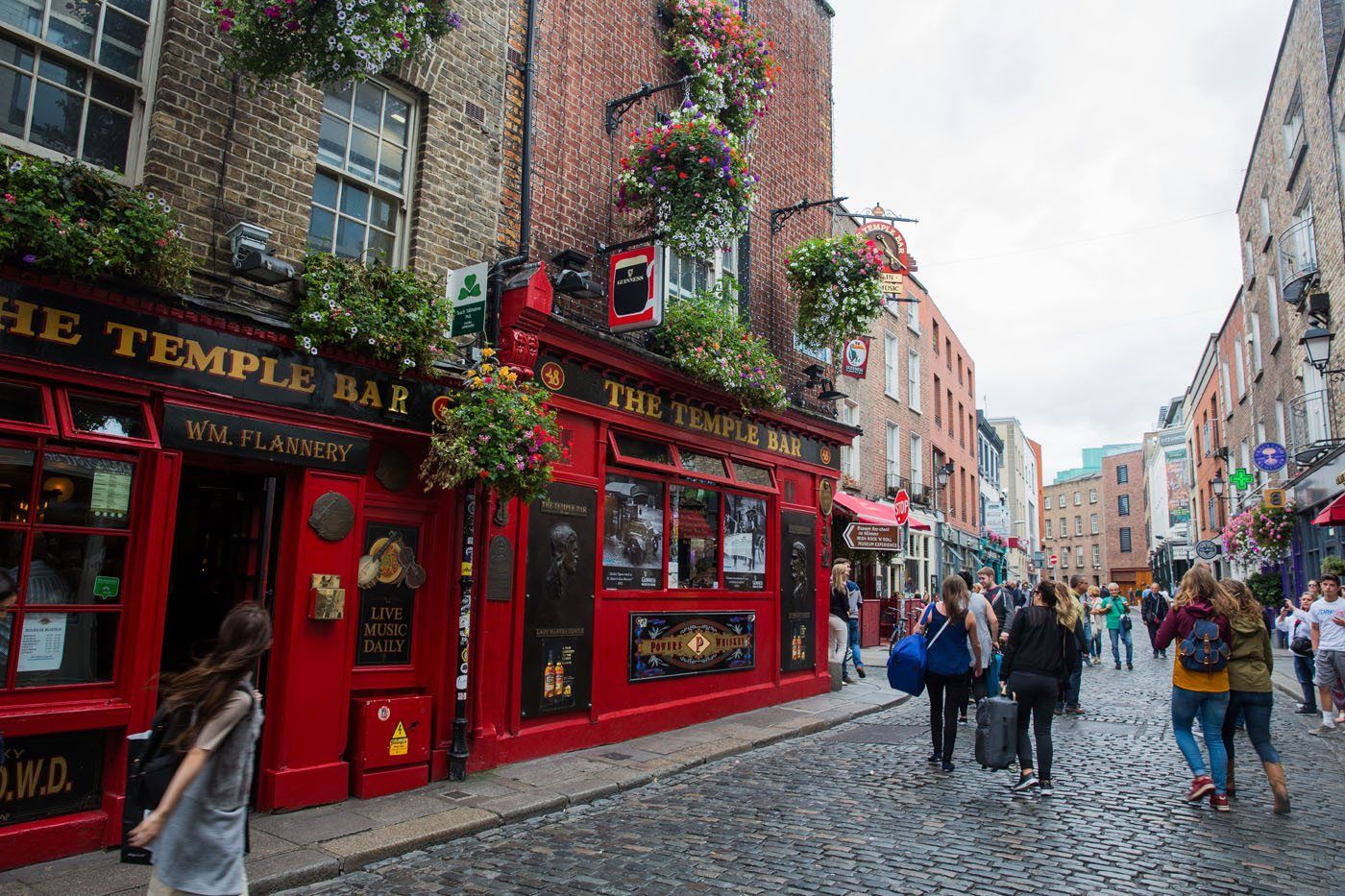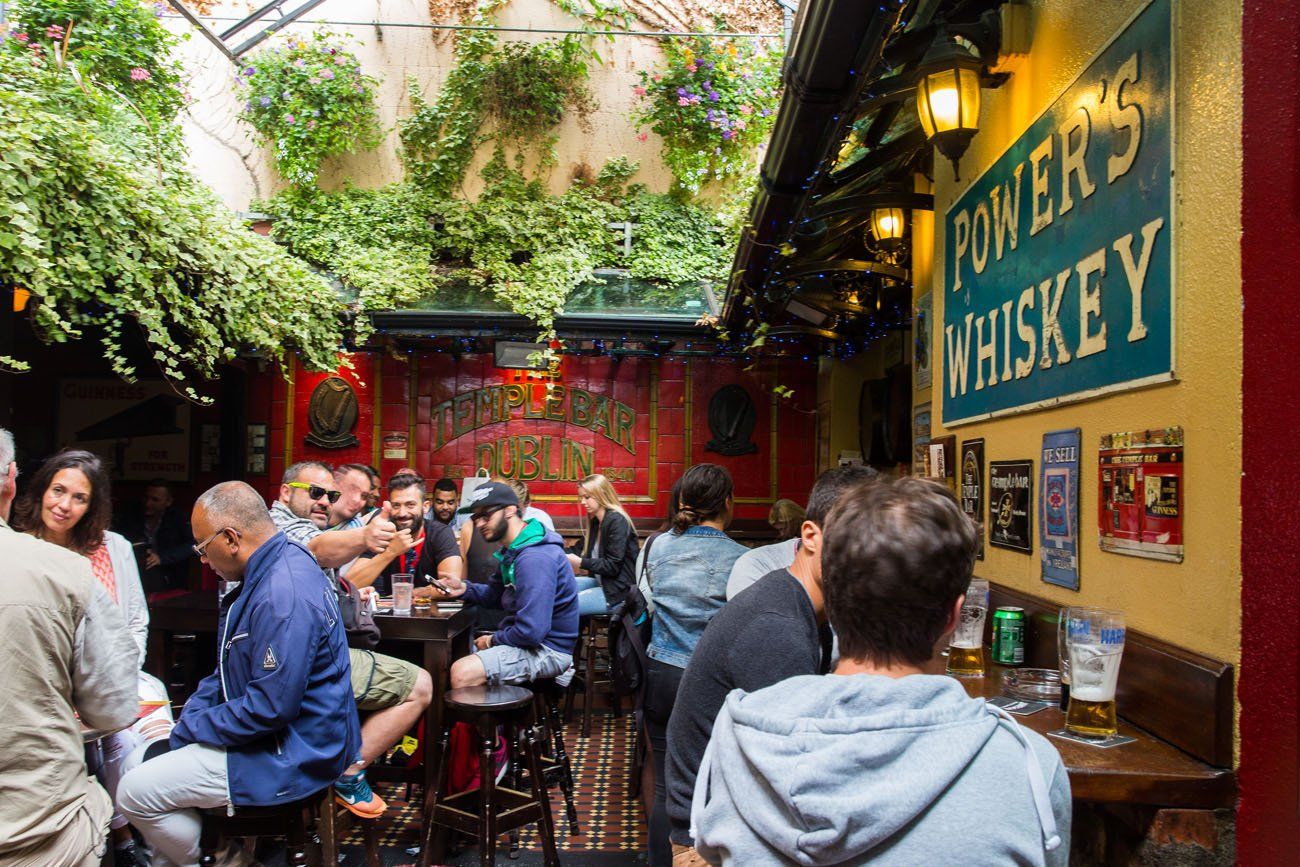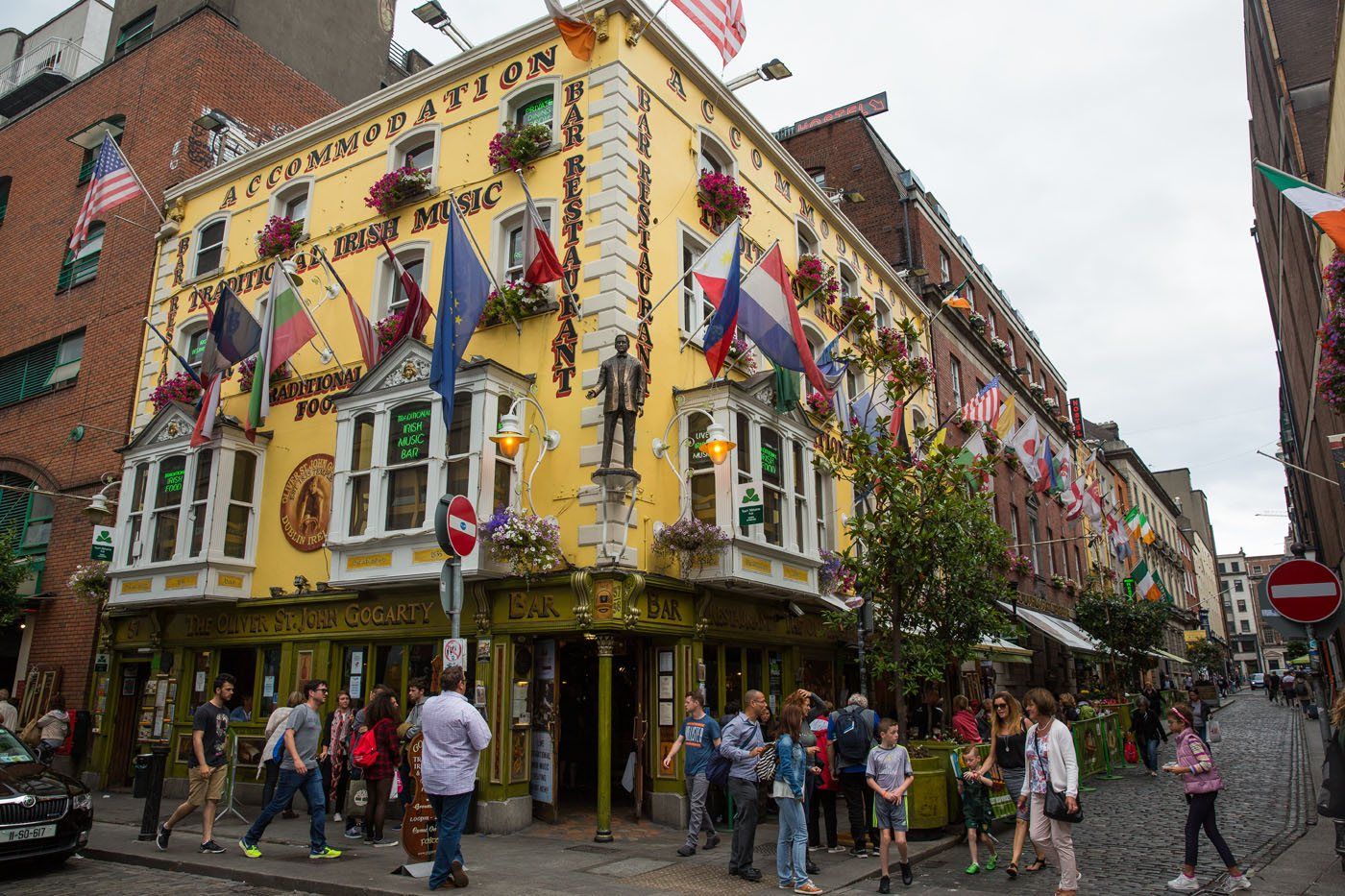 From the Temple Bar area the four of us spent a little time shopping. Kara cannot walk past a bookstore without going inside. She's our little bookworm!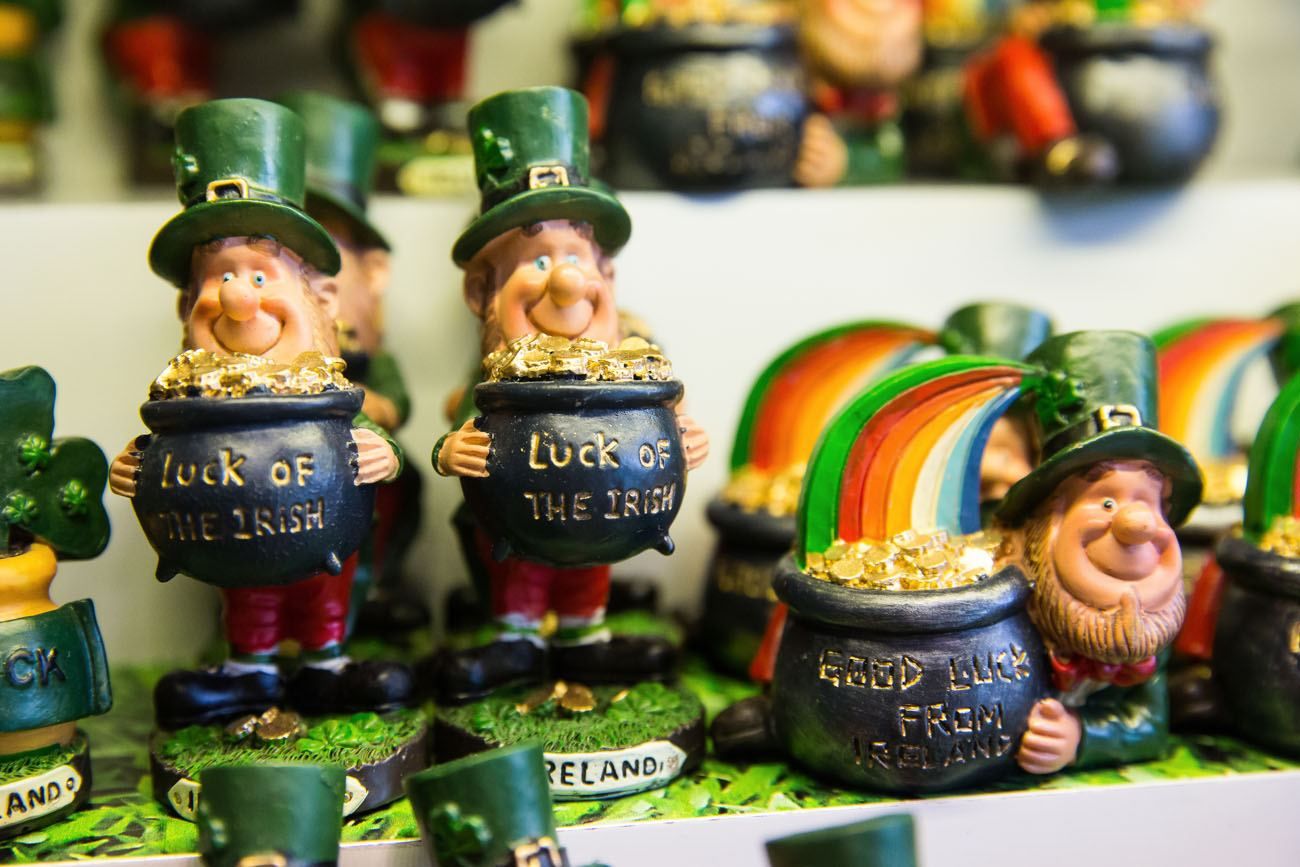 Dinner at O'Neill's Bar
For dinner, we ate pub food, drank one last Guinness, and watched American auto racing on TV. The food was mediocre but we really love the vibe in Irish pubs.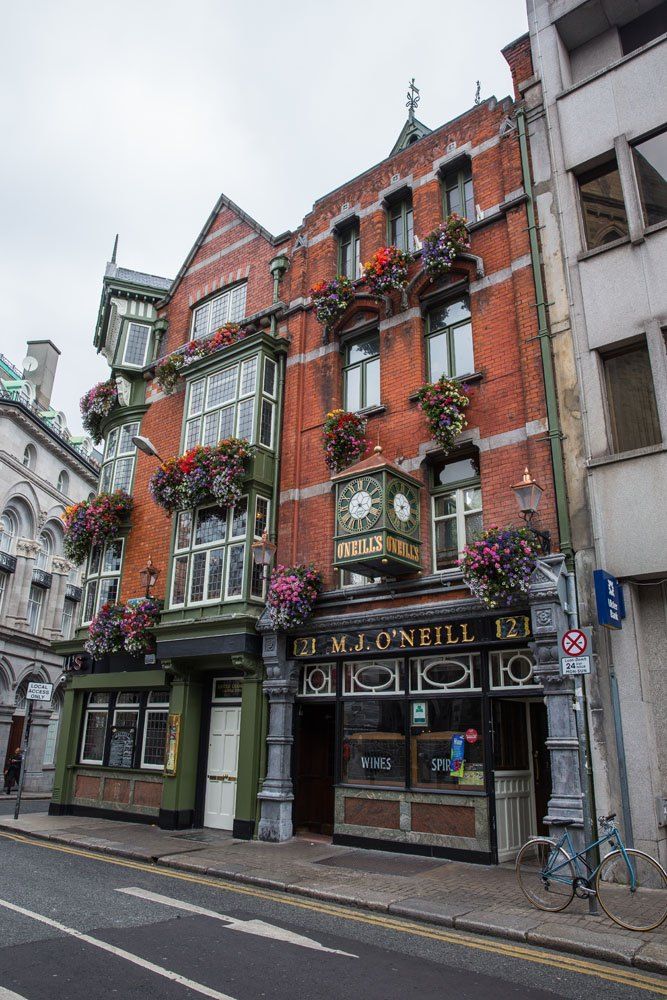 On Our Next Visit to Dublin
With 24 hours, you can get a good taste of Dublin. 48 hours would be ideal. When we return to Dublin (someday) here's what is on our list to do:
Kilmainham Gaol. This is a 200 year old prison used to hold political prisoners. I have heard that it is a fascinating look into Irish history and the people who visit this prison rave about the tour. It's advisable to book your tickets 48 hours in advance. Visit the Kilmainham Gaol website here.
Croke Stadium. It would be awesome to watch gaelic hurling or football in this stadium.
Newgrange. Newgrange is a prehistoric monument built in 3200 BC, making it older than the Pyramids and Stonehenge. It is located one hour north of Dublin.
---
Have you been to Dublin? What do you think is the most important site to visit? Let us know in the comment section below!
More Information about Ireland
BEST OF IRELAND: For a list of top experiences in Ireland, read our post Best Things to Do in Ireland. Walk the Cliffs of Moher, drive the Ring of Kerry, and explore the Dingle Peninsula. Learn how to put all of this together in our Best Things to Do in Ireland guide.
NORTHERN IRELAND: Northern Ireland was a big filming site for Game of Thrones, but there are some things to know before you go. The Giant's Causeway is one of our favorite places in Ireland and worth the time to get here.
IRELAND ITINERARY: In 10 days, you can go on a road trip through Ireland and Northern Ireland, visiting the highlights. Get the full details in our 10 Day Ireland Itinerary.
TRAVEL INSPIRATION: Here are 15 fairytale destinations to visit around the world. And if you are considering a trip to Europe, check out our article 30 Beautiful Places to Visit in Europe.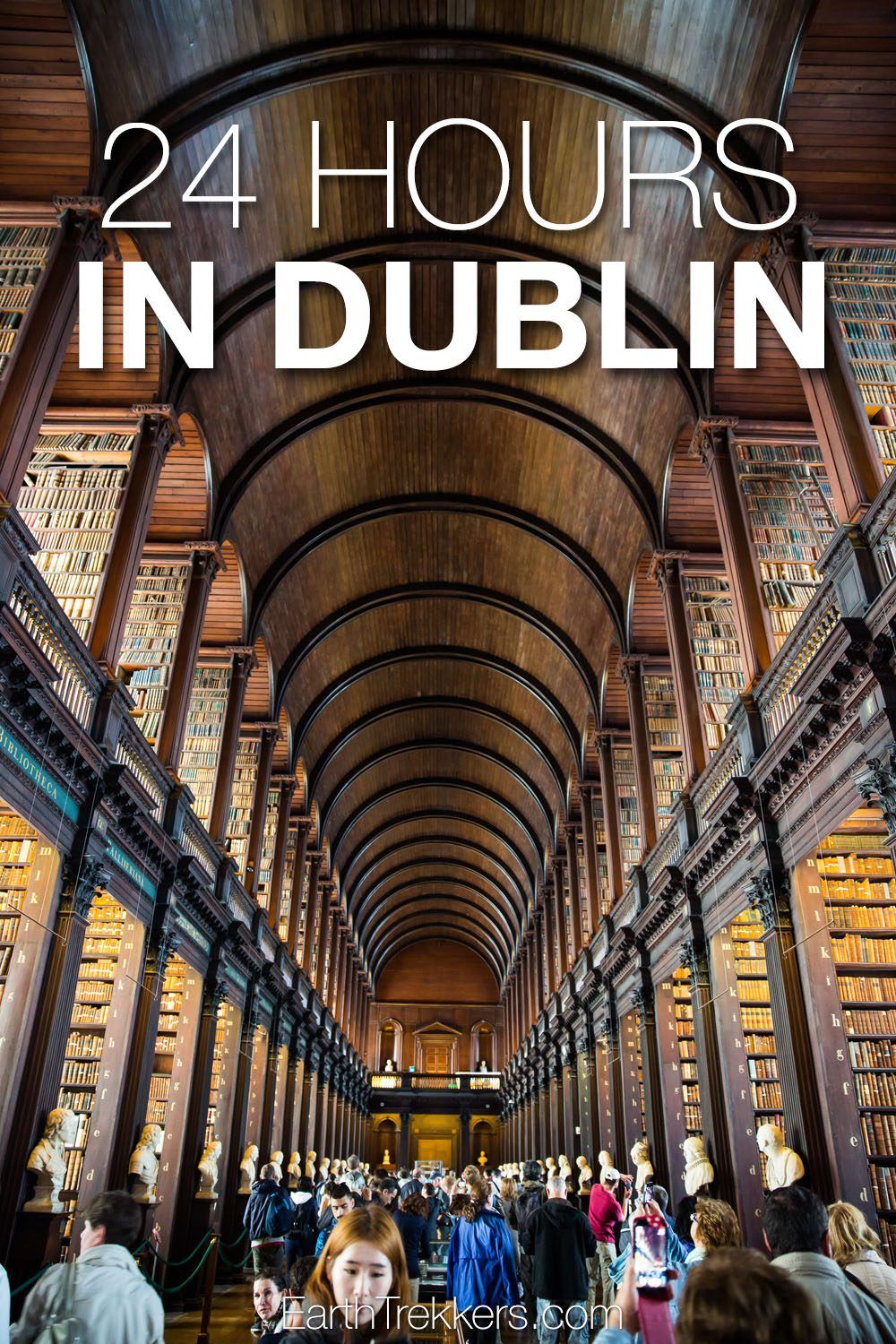 All rights reserved © Earth Trekkers. Republishing this article and/or any of its contents (text, photography, etc.), in whole or in part, is strictly prohibited.