2 days in Warsaw is the perfect amount of time to explore the historic city center, get an eye-opening history lesson at several museums, and sample some local food.
On this Warsaw itinerary, you will stroll through the historic city center, visit several world-class museums, and dine on Polish food. Two days is the perfect amount of time to tour the highlights of Warsaw.
2 Days in Warsaw
Day 1: Historic Warsaw and the POLIN Museum
Start your visit to Warsaw with a walk along the Royal Way, one of the city's most famous streets. Wander the colorful old town, have lunch, and then spend the afternoon at the POLIN Museum.
Make sure you read our article about the Best Things to do in Warsaw, which covers the top sights in Warsaw in greater detail than this post. Plus, it gives you a few more spots to consider visiting on your trip to Warsaw.
How to Use This Map: Click the tab in the top left hand corner of the map to view the layers (points of interest and the walking route). You can click the check marks to hide or show layers. If you click the icons on the map, you can get more information about each point of interest.

If you click the star next to the title of the map, this map will be added to your Google Maps account. To view it on your phone or computer, open Google Maps, click the menu button, go to "Your Places," click Maps, and you will see this map on your list.
The Royal Way
The Royal Way is one of Warsaw's most famous streets. Starting at the quirky Palm Tree, this avenue heads north past some of Warsaw's most important sights, ending at the Old Town. It is roughly 2 km long and it takes 30 minutes to walk the entire Royal Way, but with stops, it can take half of a day to walk the entire length.
This mostly pedestrian avenue has two sections. Nowy Swiat, in the south, is lined with small shops and restaurants. The street name changes to Krakowskie Przedmiescie at Copernicus Square. It is at this point where the buildings grow a little taller and more colorful, a hint of what is to come once you reach the Old Town.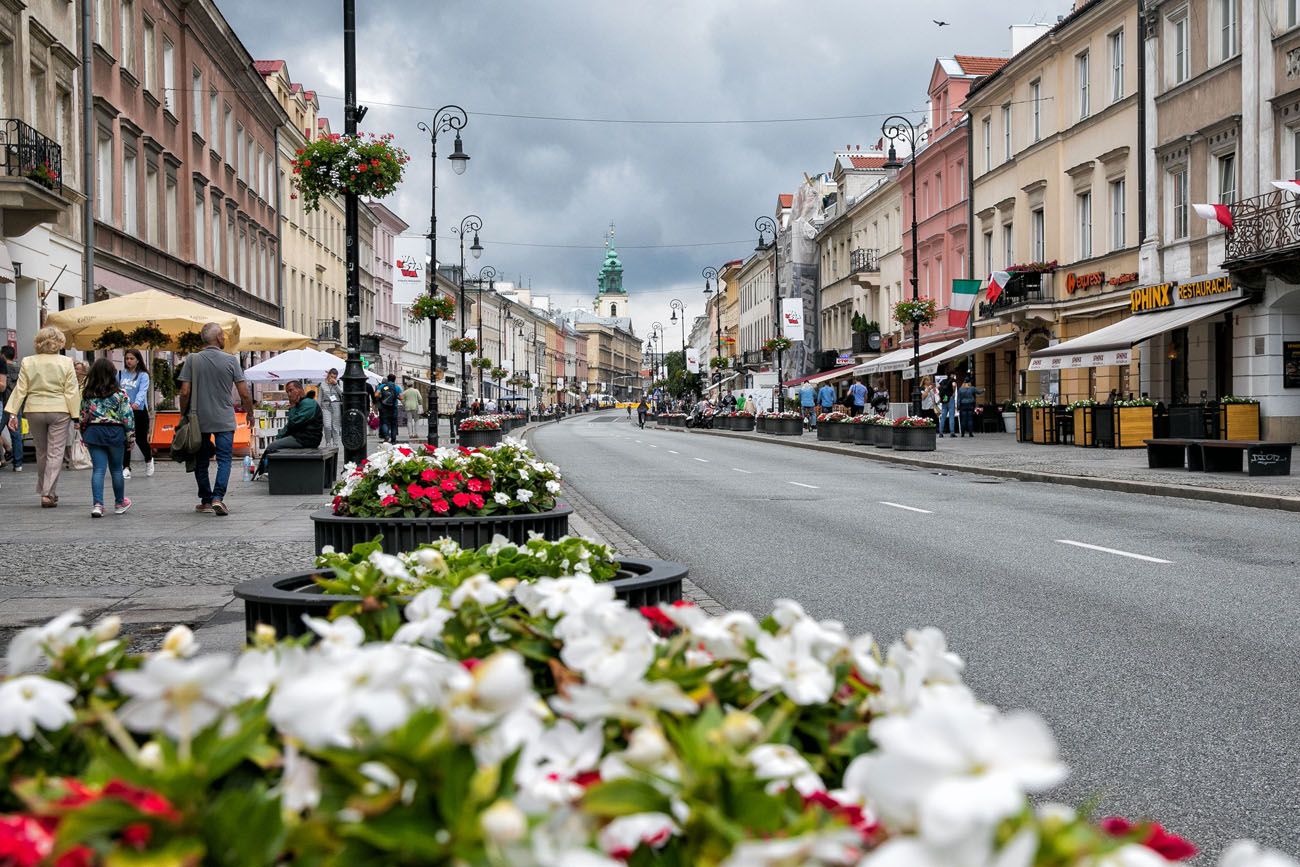 Nowy Swiat | 2 Days in Warsaw Itinerary
Another view of the Royal Way | 2 Days in Warsaw Itinerary
As you walk up the Royal Way, here are some sights to see along the way:
A. Blikle. A. Blikle is a famous pastry shop where you can buy cookies, pastries, and coffee. If you skipped breakfast, or if you have a hankering for a second breakfast, stop inside and indulge your sweet tooth.
Copernicus Statue. Copernicus was born in Torun, Poland. His statue stands in the center of Copernicus Square, with the rings of the solar system radiating out from the statue.
Chopin Benches. Spaced out along the Royal Way are black marble benches. Each bench plays music by Chopin. Find the button and listen closely for the music…it can be difficult to hear the music if it is noisy nearby.
Church of the Holy Cross. This church houses the heart of Fryderyk Chopin. It is safely hidden away in one of the pillars of the church.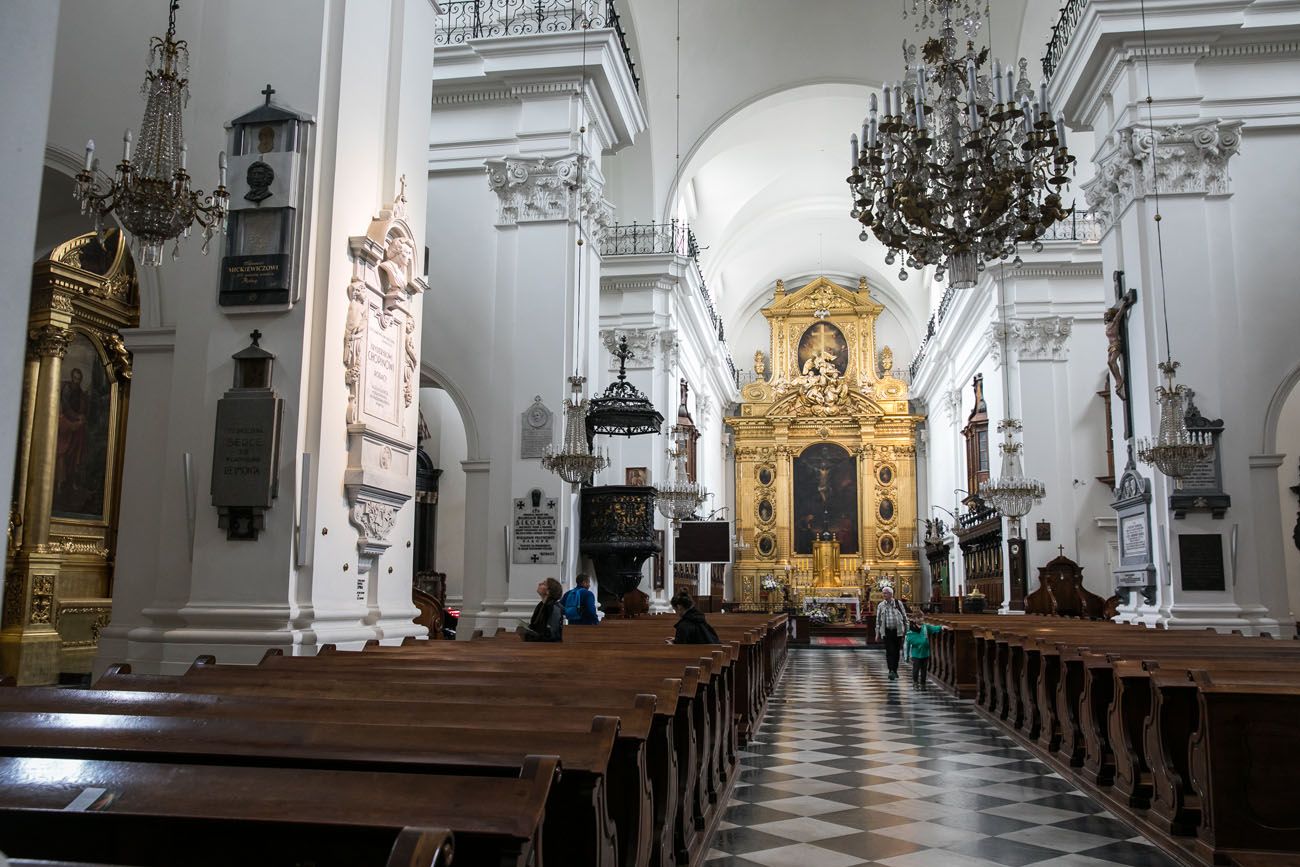 Inside the Church of the Holy Cross | 2 Days in Warsaw Itinerary
Pilsudski Square and the Tomb of the Unknown Soldier. A large plaque on the ground commemorates Pope John Paul II's visit here in 1979. Behind the Square is the Tomb of the Unknown Soldier, which commemorates the Polish soldiers who fought and died in World War I.
Presidential Palace. The Warsaw Pact was signed here in 1955.
St. Anne's Church. This church is beautiful inside and if you get your timing right you can watch a free organ concert.
Old Town Observation Tower. Located next to St. Anne's Church, climb 150 steps to the top of the tower for one of the best views over Warsaw.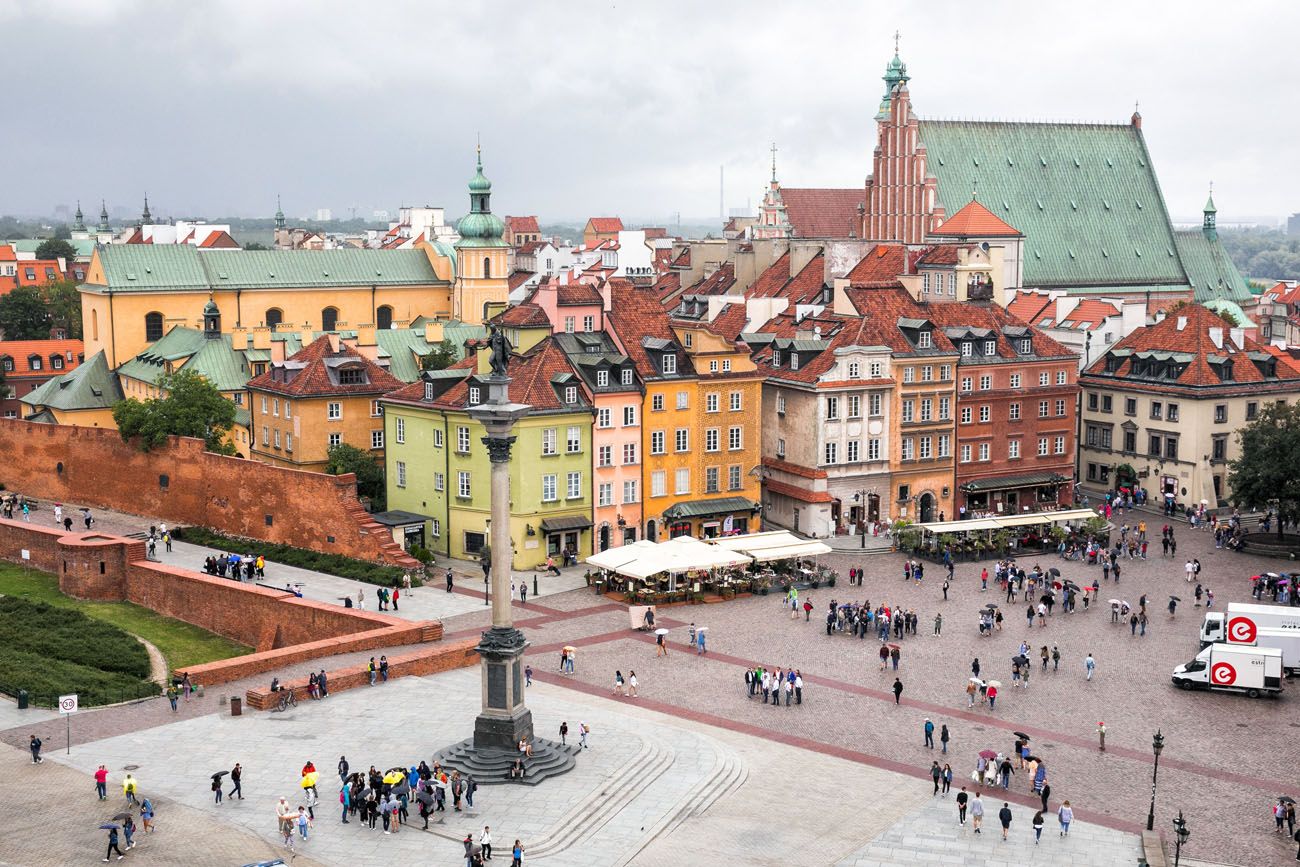 View from the Observation Tower | 2 Days in Warsaw Itinerary
Castle Square (Plac Zamkowy)
This large, open square marks the end of the Royal Way and the beginning of the Old Town. Proudly standing in the center of the square, on top of the column, is Sigismund III. Sigismund III was the Polish King who moved the seat of government from Krakow to Warsaw in 1596.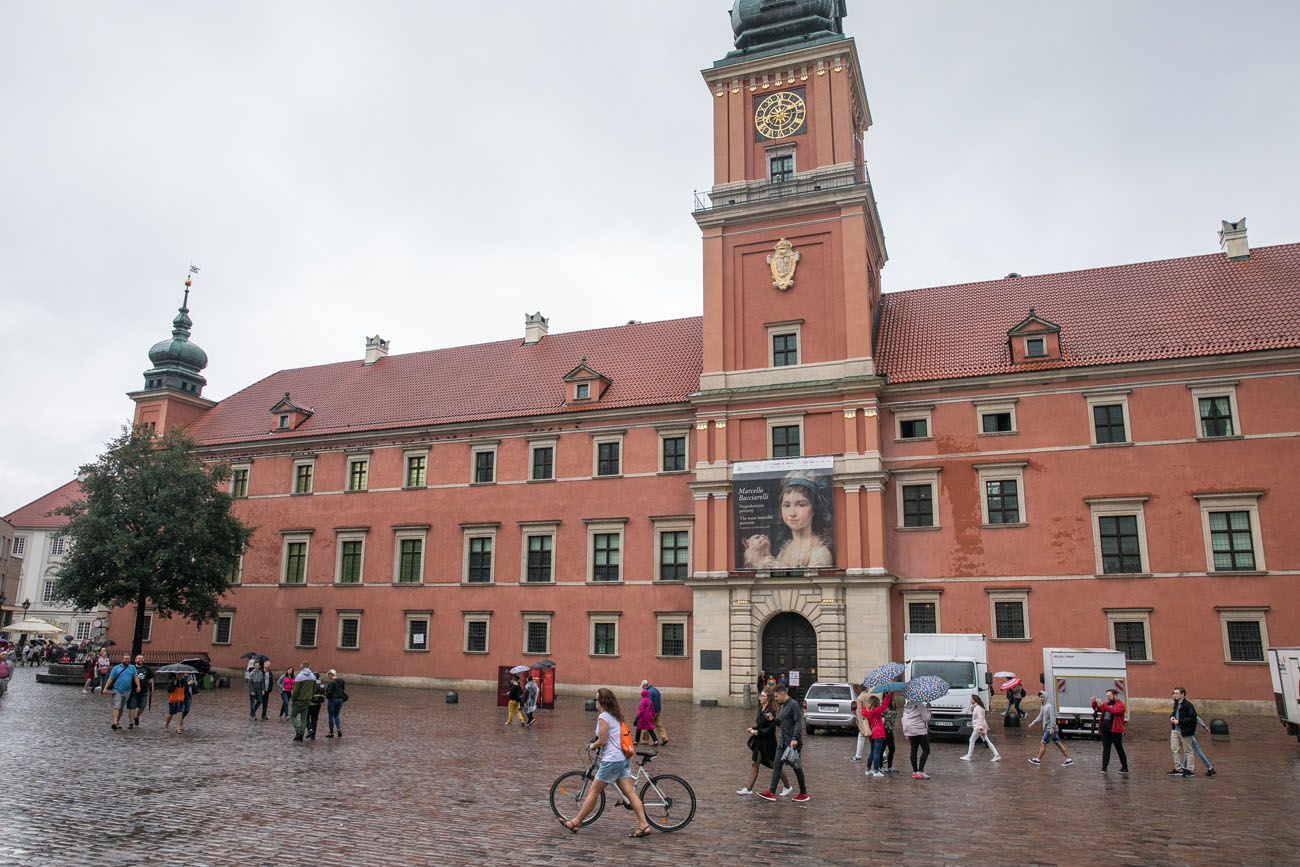 The Royal Castle | 2 Days in Warsaw Itinerary
The large, reddish-pink building in Castle Square is the Royal Castle. It looks rather plain on the outside but it is very opulent on the inside. If you enjoy touring royal residences and exquisitely decorated rooms, consider taking a tour of the castle.
Website: Check the official website for updated hours and pricing
The Old Town
This is Warsaw's most colorful and photogenic spot. Wander the narrow streets, go shopping, and take lots of photos.
This area starts at Castle Square and includes the Old Town Market Square (Rynek Starego Miasta), the Cathedral of St. John the Baptist, and the Statue of the Little Insurgent (Maly Powstaniec).
Piwna and Swietojanska were my favorite streets to stroll.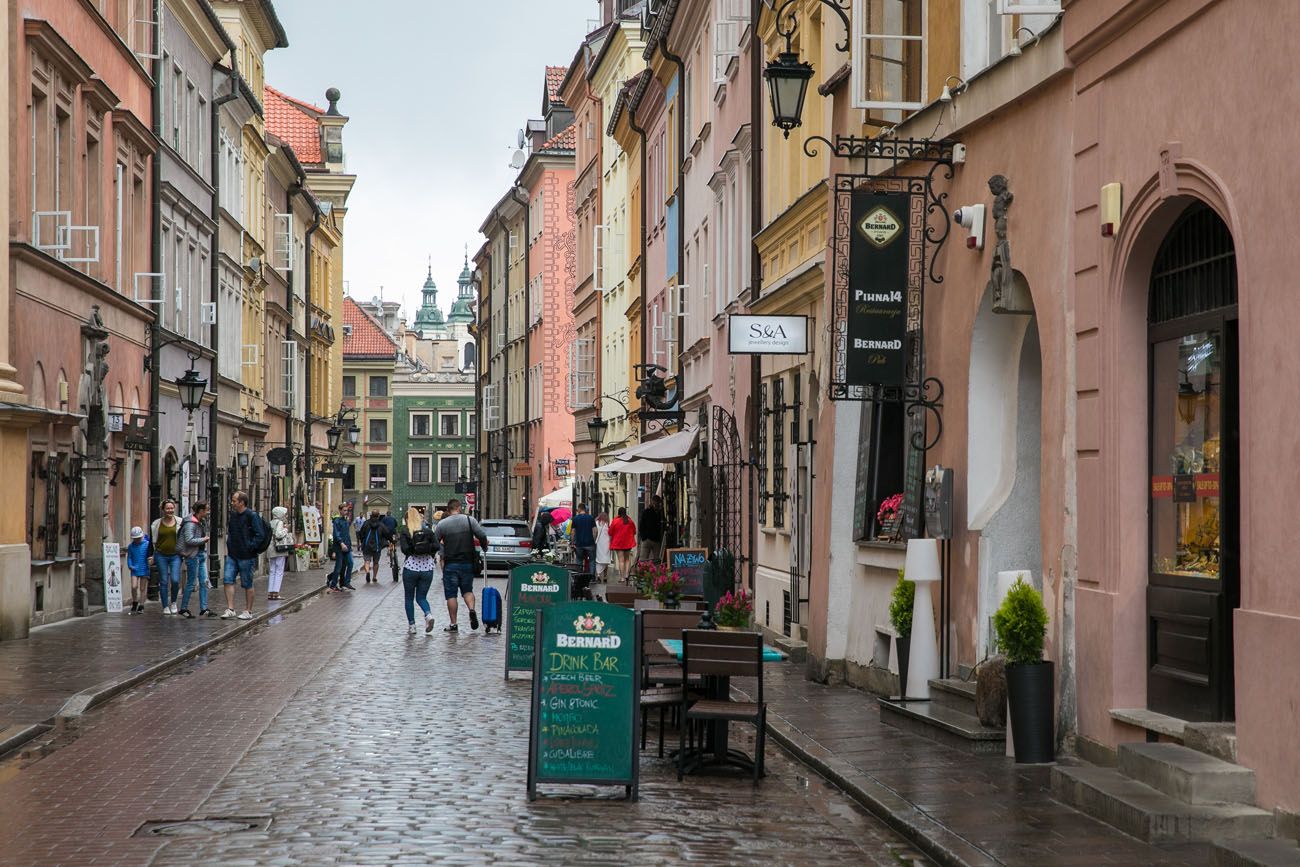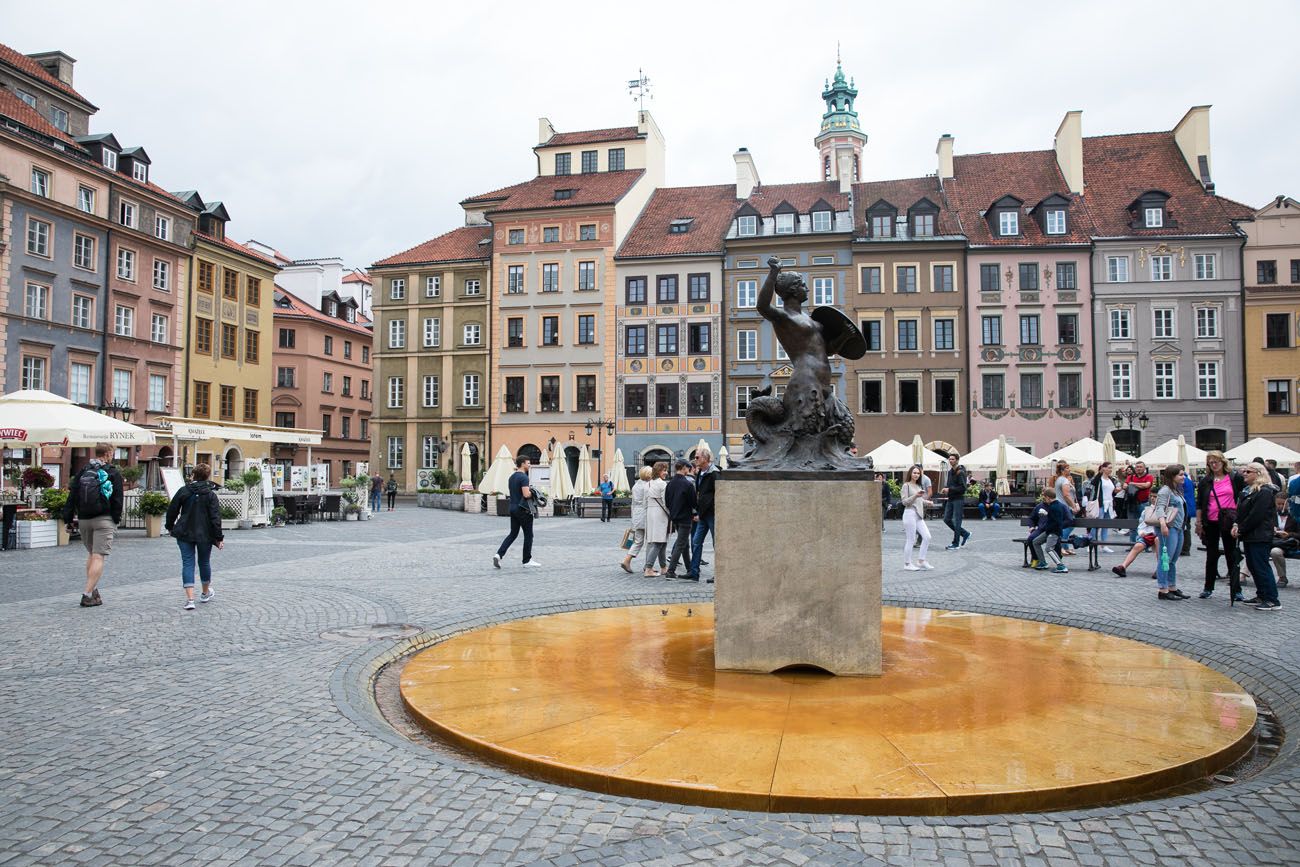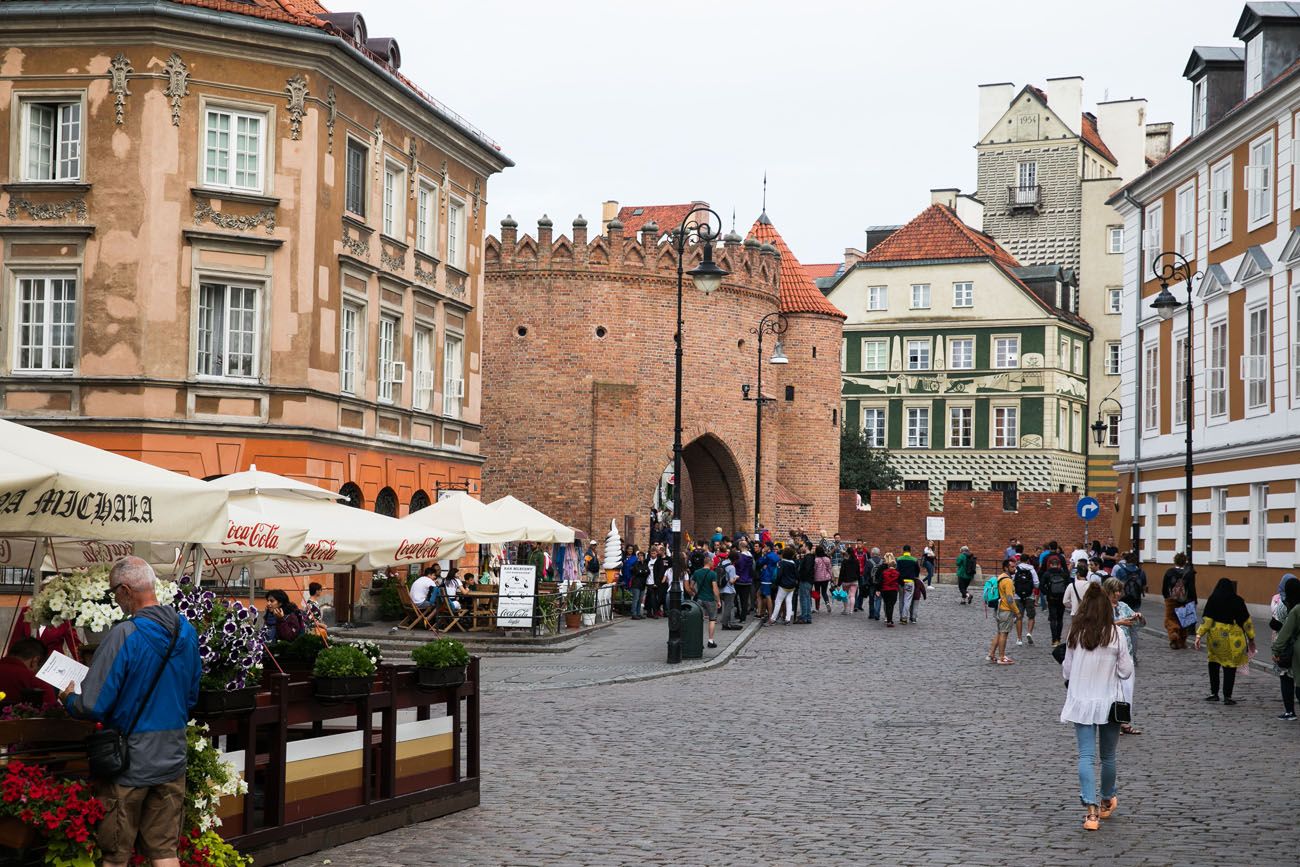 Lunch in the Old Town
Have lunch in the Old Town. You can take your pick from the small cafes located on the narrow streets or one of the restaurants in the Old Town Market Square. We ate lunch (twice!) at Podwale 25, a Bavarian style restaurant that serves Polish food. This is a beer hall where you can dine on schnitzel, pork knuckle, and steak and wash it down with a liter of beer. Our favorite thing on the menu was the homemade lemon vodka. Yum!
Warsaw Uprising Monument
After lunch, leave the Old Town. From here, it is a 15-minute walk to the POLIN Museum. Along the way you will walk by the Warsaw Uprising Monument. This monument commemorates those who fought and died during the Warsaw Uprising in World War II.
Warsaw Uprising Monument | 2 Days in Warsaw Itinerary
POLIN Museum of the History of Polish Jews
This museum tells the story of the Jews in Poland from the middle ages to present time. It is a great history lesson in a very modern museum. A visit here usually lasts 2 hours.
Website: Get updated hours and pricing on the official website.
Admission is free on Thursdays, so expect large crowds if you plan to visit on a Thursday.
PRO TRAVEL TIP: The museum recommends purchasing your tickets online in advance to ensure that you get a ticket. You can learn more here. We visited the museum on a Saturday afternoon in July and had no issues getting tickets. In fact, the museum seemed quite empty. Even so, I would recommend purchasing your tickets in advance.
Jewish Ghetto Memorial (Pomnik Bohaterow Getta)
This large monument sits right in front of the POLIN Museum and it commemorates those who fought and died during the Warsaw ghetto uprising.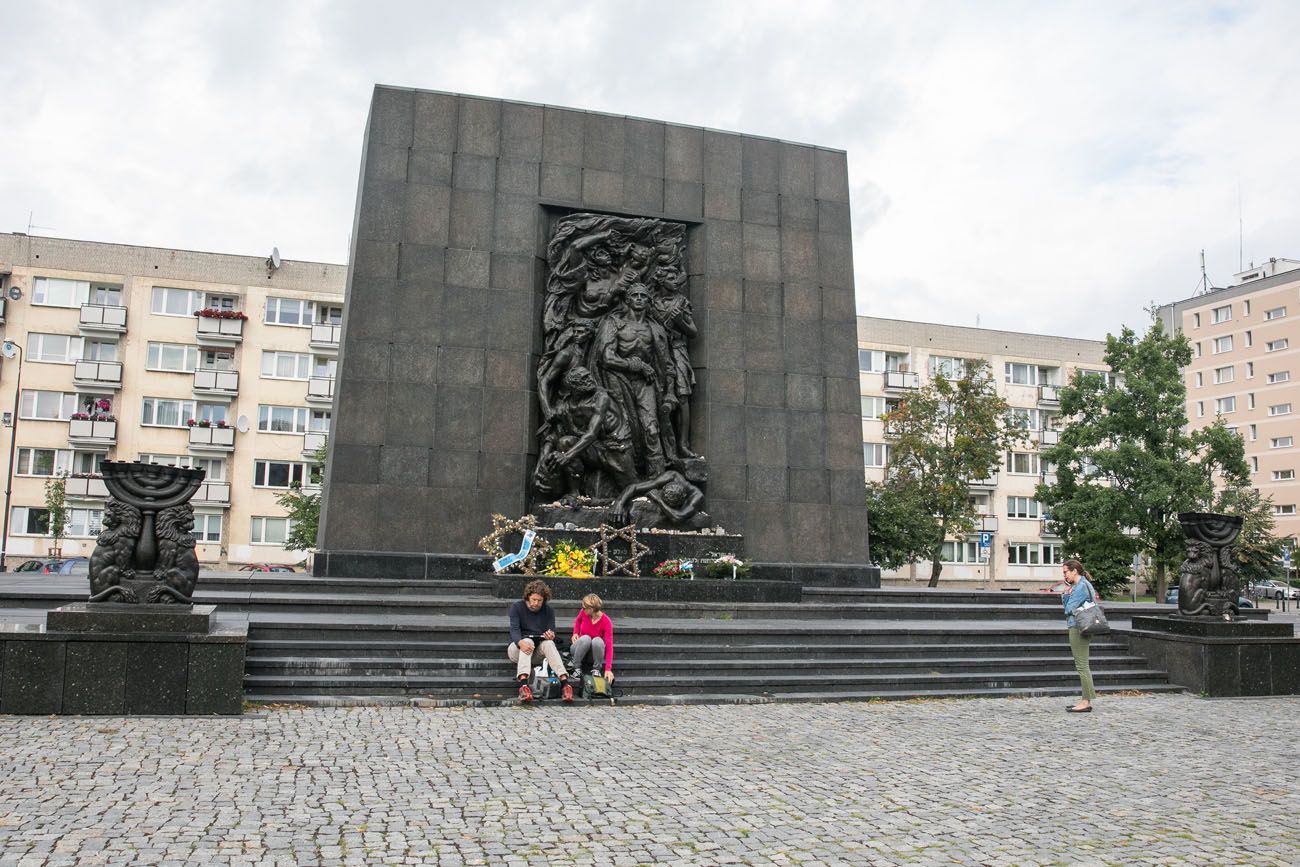 Jewish Ghetto Memorial | 2 Days in Warsaw Itinerary
Dinner
End your day with dinner. Here are three restaurants to try:
Specjaly Regionalne. This restaurant serves traditional Polish food and is located right on the Royal Way.
Stara Kamienica. This restaurant is a bit fancier and more expensive than Specjaly Regionalne, but the food is delicious! It is located outside of the Old Town and the neighborhood is nothing special, but once inside, it is elegant and the service is impeccable.
Polska Rozana. For a gourmet experience, have dinner at Polska Rozana. To get here, you will need to take a take a taxi or Uber since they are located south of the Old Town.
Day 2: Warsaw Uprising Museum & More
The day starts at the Warsaw Uprising Museum, one of Warsaw's best museums. In the afternoon, take your pick from several options, depending on your interests.
Warsaw Uprising Museum
You will learn about the Warsaw Uprising and its aftermath at this museum. This is a very important piece of Warsaw history, so a visit here is well worth your time.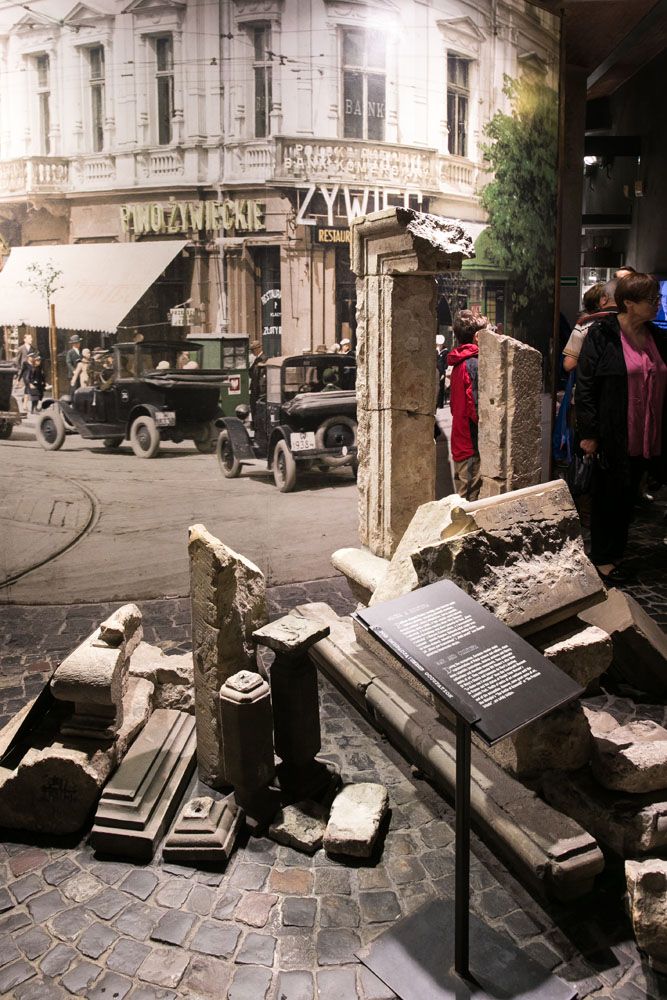 Inside the Warsaw Uprising Museum | 2 Days in Warsaw Itinerary
There is a lot of information to take in and it can get overwhelming. The best exhibit, in my opinion, is the 3D film called "City of Ruins." This movie contains aerial clips that show the devastation in Warsaw after the Nazi's razed the city. To avoid waiting in line for the film, go here first, while everyone else is looking at the first exhibits (you can go back and do those later). Watch the first showing of the day and then explore the museum at your leisure.
Website: Get updated hours and pricing on the official website.
Afternoon: Your Choice
During the afternoon, you have enough time to visit two of these sites in Warsaw. Take your pick from more museums, Lazienki Park, and the Jewish Cemetery.
The Jewish Cemetery (Cmentarz Zydowski)
This is one of the largest Jewish cemeteries in the world. It is estimated that there are over 250,000 graves here. This may sound like a macabre way to spend part of your afternoon, but a visit here is quiet, peaceful, and a nice break from the city and museums.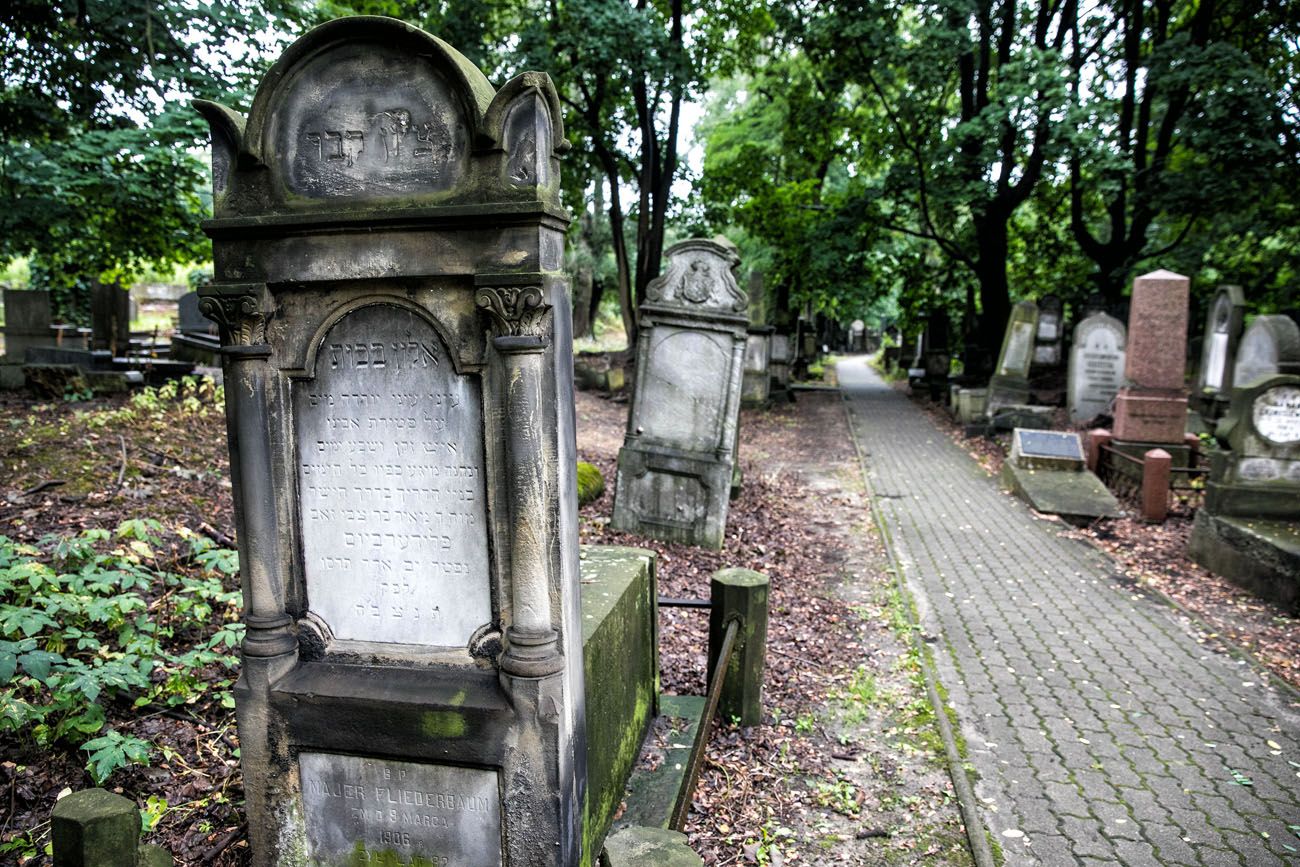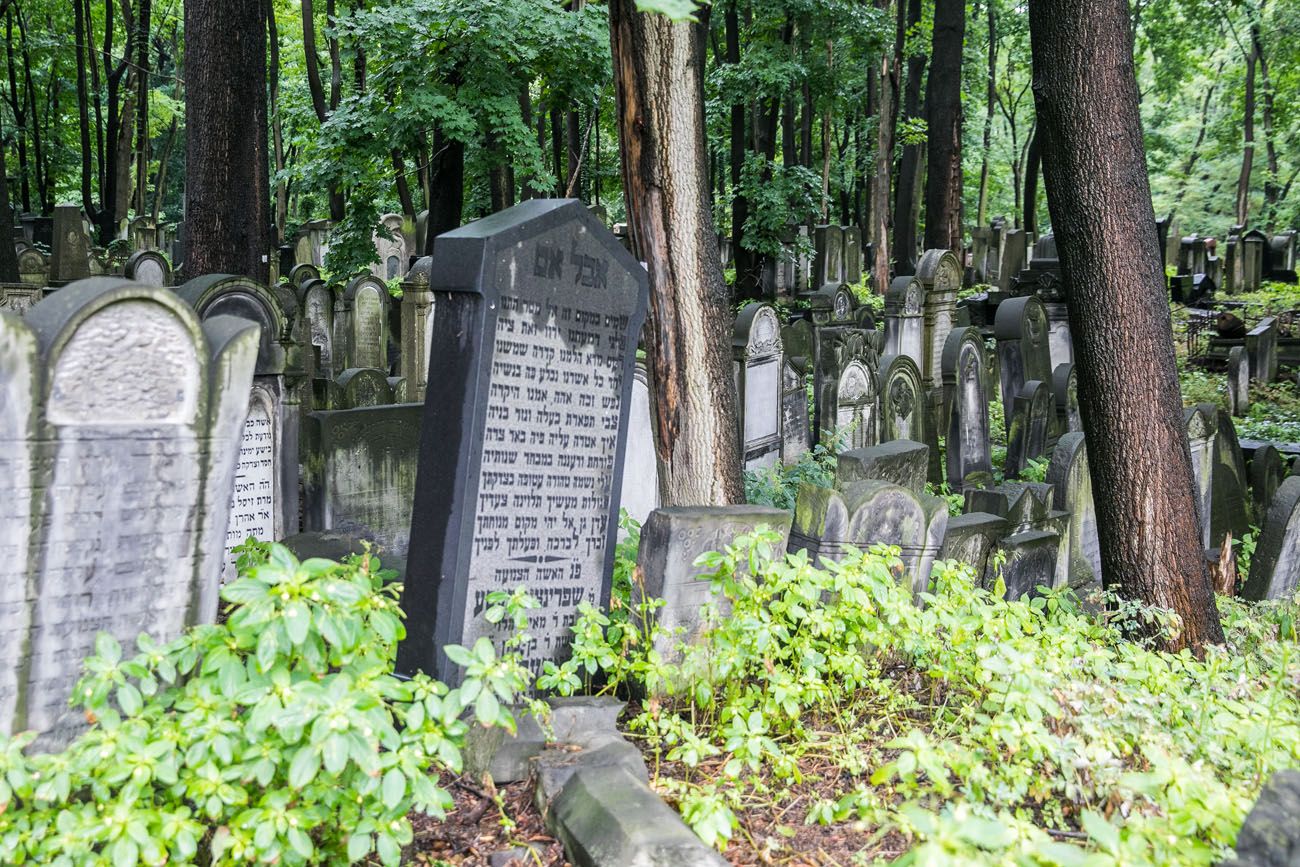 Website: Click here for updated hours and pricing.
Getting Here: Enter on Okopowa street. To get here from the Uprising Museum, it's a 25-minute walk or you can take the tram, taxi, or Uber.
Lazienki Park
With rolling hills, lakes, historical buildings, and gardens, this is another great spot to take a break from museums and bustling city streets.
Lazienki Park | 2 Days in Warsaw Itinerary
During the summer months, you can watch a Chopin concert in the park for free (on Sunday afternoon). Learn more here.
Copernicus Science Center
If you have an interest in science or if you are traveling kids, this is an excellent museum to visit. Exhibits include a planetarium, hands on science labs, and more.
National Museum
This is Warsaw's main art museum. It contains Polish works of art and art from ancient Greece, Egypt, and Europe.
Chopin Museum
Chopin spent his first twenty years in Warsaw. This is where he went to school and studied music. If you have an interest in Chopin, consider spending an hour or two at this museum.
Dinner
End the day with dinner and drinks.
If You Plan to Visit Warsaw on Tuesday
Both the POLIN Museum and the Warsaw Uprising Museum are closed on Tuesdays. If you happen to visit Warsaw on a Tuesday, you will need to modify this itinerary so that you visit both of these museums on the same day (either on Monday or Wednesday).
Getting Around Warsaw
Many of the sites on this itinerary are within walking distance of one another. However, there are a few sites that sit outside of the Old Town: Lazienki Park, Warsaw Uprising Museum, and the Jewish Cemetery.
We got around either by walking or with Uber. Uber was cheap and very convenient, not only in Warsaw but also in Krakow and Gdansk.
You can also get around by tram, bus, or subway.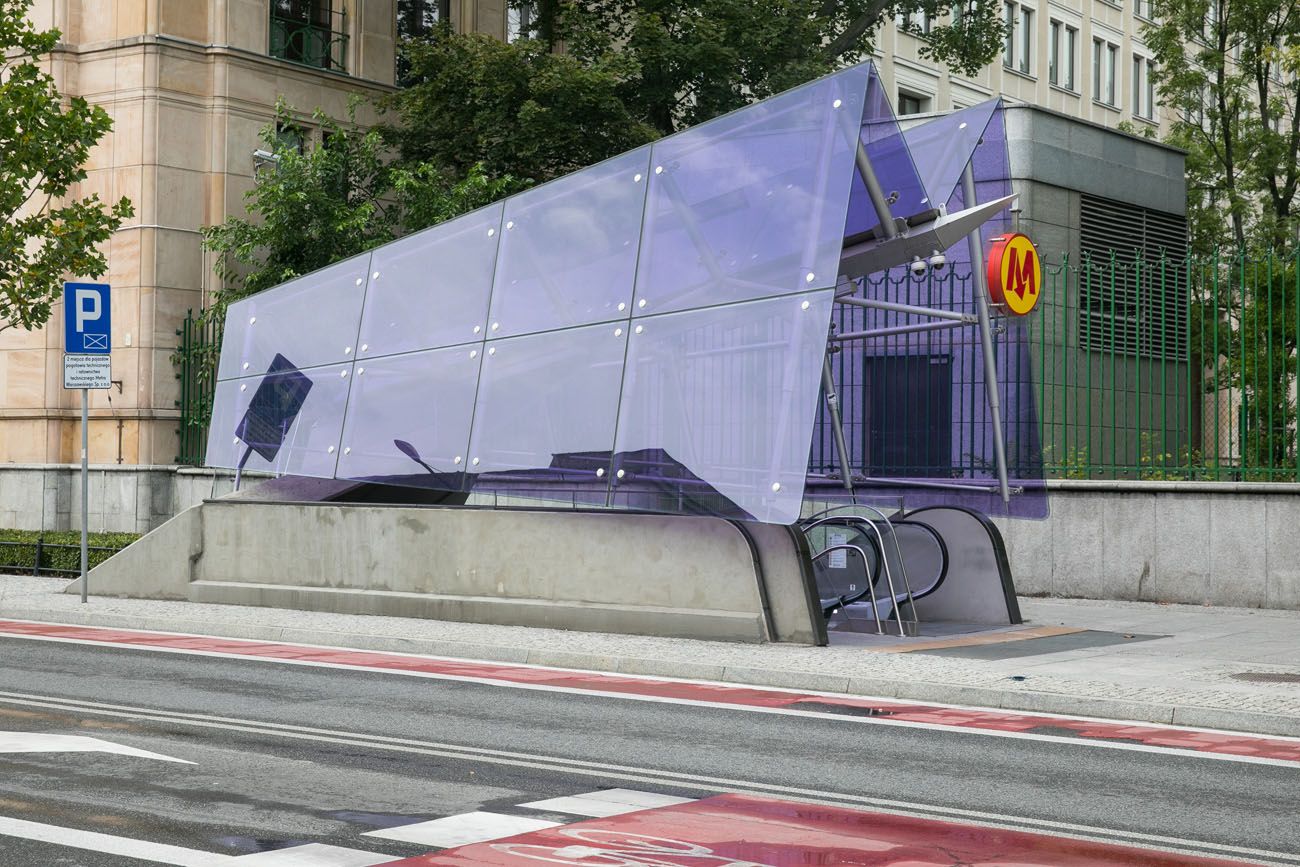 Where to Stay
We stayed at Hotel Polonia Palace, a 4-star hotel in downtown Warsaw. This hotel is fancier than where we typically stay but it was perfect for our visit to Warsaw.
Hotel Polonia Palace has an excellent location, since it is within walking distance of the train station. It's a 10-minute walk to get to the quirky palm tree at the southern end of the Royal Mile. You also have easy access to the trams and metro lines.
If you are looking for a cheaper place, the Apple Inn, which is located a little bit closer to the Old Town than Hotel Polonia Palace, also gets very good reviews.
---
If you have any questions about this 2 days in Warsaw itinerary let us know in the comment section below.
More Information for Your Trip to Poland
WARSAW: For a list of the top experiences, take a look at our guide to the Best Things to Do in Warsaw.
KRAKOW: Discover what there is to do in our article Best Things to Do in Krakow. Plan your visit with our 3 Day Krakow Itinerary and get hotel recommendations in our guide on Where to Stay in Krakow.
AUSCHWITZ-BIRKENAU: Learn how to plan your visit to Auschwitz-Birkenau on a day trip from Krakow.
POLAND ITINERARY: In our 10 day Poland Itinerary, visit Gdansk, Warsaw, and Krakow.
GDANSK: Start off with our list of the Best Things to Do in Gdansk. We also have 3 different ways on how to spend 2 Days in Gdansk, a Gdansk Hotel Guide, and information on how to day trip to Malbork Castle and how to day trip to Sopot and Gdynia.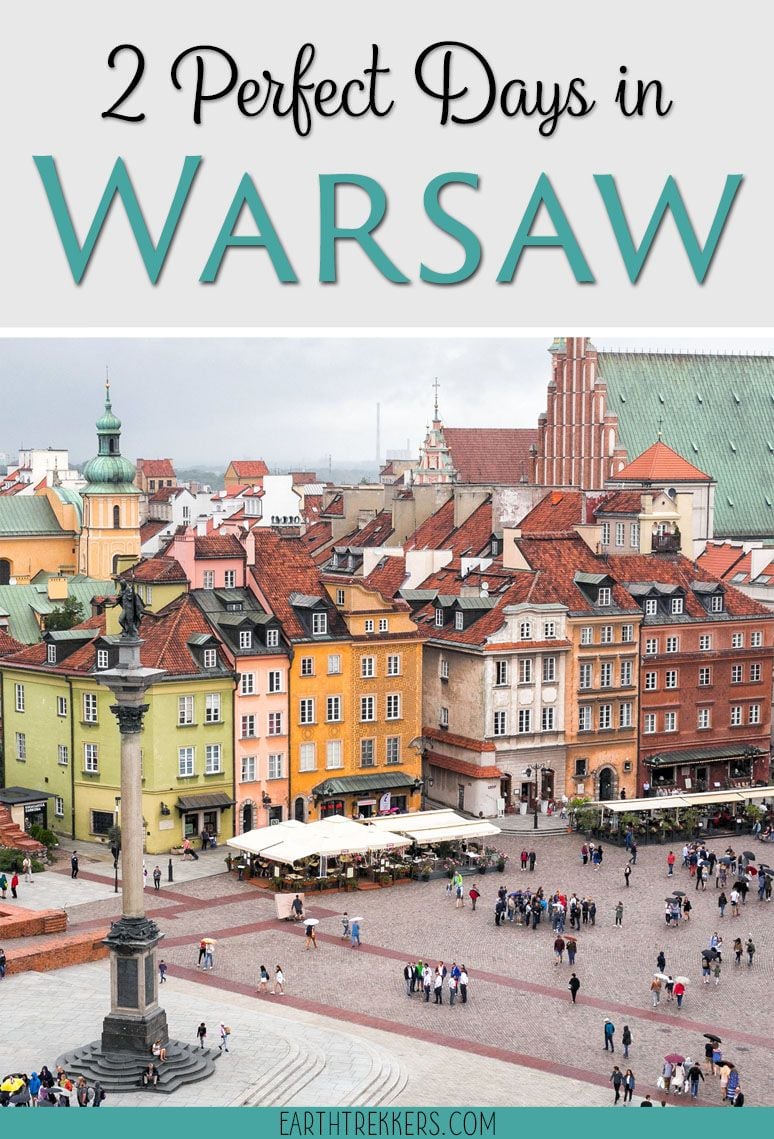 Note: This post contains affiliate links. When you make a purchase using one of these affiliate links, we get paid a small commission at no extra cost to you.
All rights reserved © Earth Trekkers. Republishing this article and/or any of its contents (text, photography, etc.), in whole or in part, is strictly prohibited.