San Diego is famous for its beautiful beaches, family friendly activities, and its near perfect year-round weather. Tour an aircraft carrier, say hello to the elephants at the world famous San Diego Zoo, go on a day trip to La Jolla, and take your pick of numerous bars and restaurants in the Gaslamp Quarter.
San Diego makes a great travel destination year round. Here are some of the best things to do in San Diego.
Best Things to do in San Diego
1. San Diego Zoo
The San Diego Zoo is one of the world's most popular zoos. What makes it so great? This was the first zoo to offer open-air, cageless exhibits in order to show the animals as close to possible in their natural habitats. The San Diego Zoo is also home to over 650 animal species, some you've heard of, like lions and zebras, and some obscure species, such as Allen's swamp monkey and red river hogs.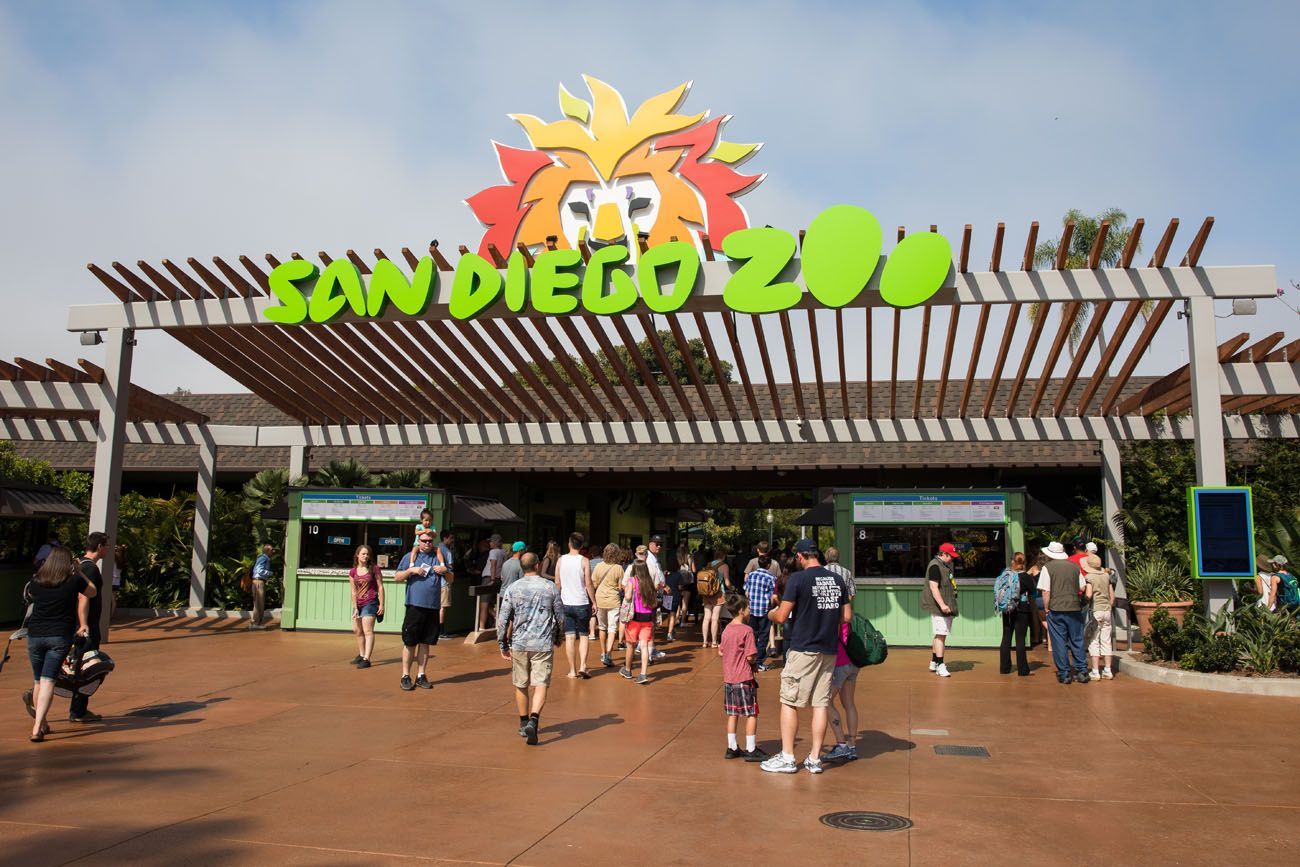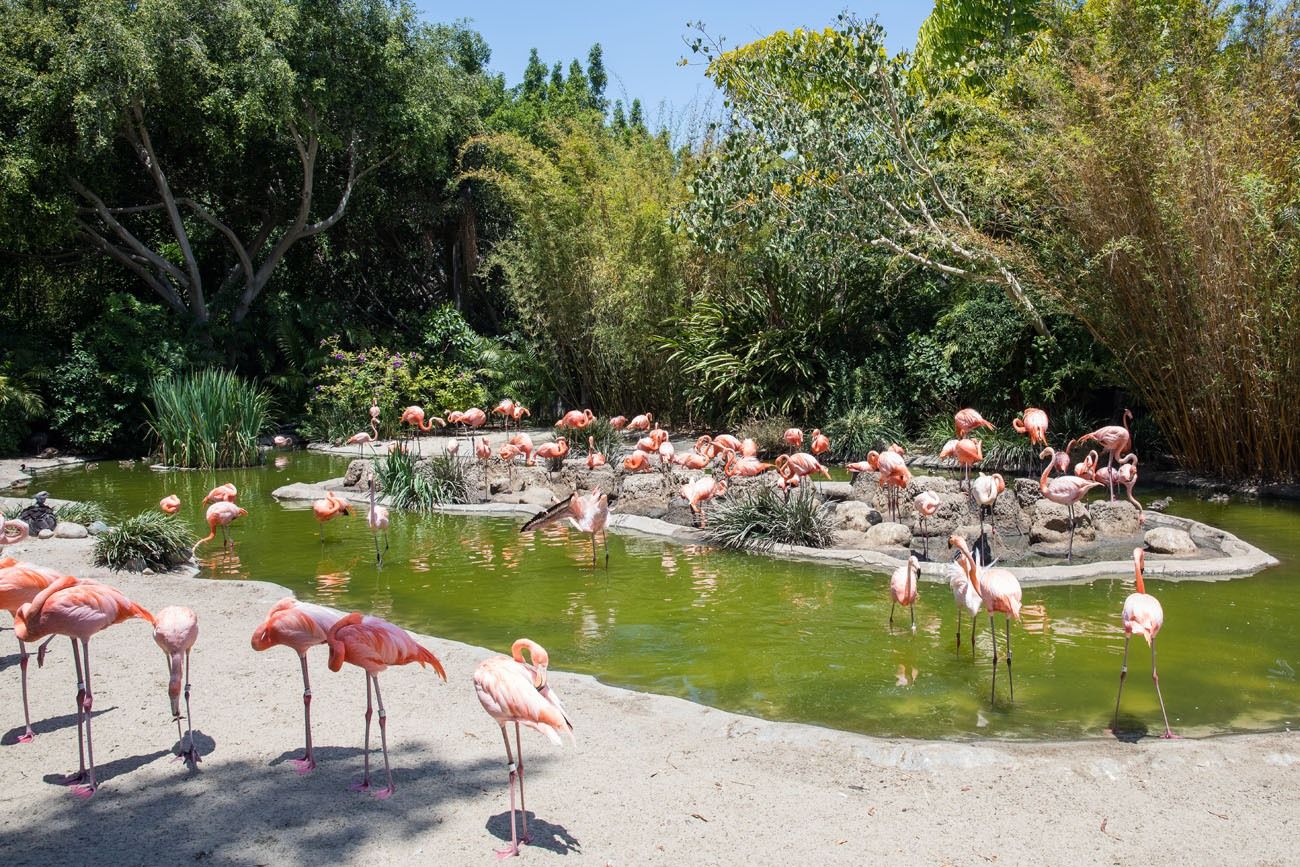 San Diego Zoo | Best Things to Do in San Diego
There are actually two parts to the San Diego Zoo: the traditional zoo and the Safari Park. For most people the traditional zoo setting will be a great experience. However, for those who want to "go on safari" or see the animals in the open air setting, consider the Safari Park experience.
You can visit the Zoo and the Safari separately or purchase a combination ticket to tour both of them. For the best experience (and also the most expensive) you can take a safari tour, which gets you as close to a safari experience as possible without leaving San Diego.
You also have the option to add additional experiences onto your Zoo ticket, such as paying extra to enter the park before opening hours to see the panda exhibit, go behind the scenes at the zoo, or even be a zookeeper for a day.
Length of Time: Half day to a full day. If you move fast, you can tour the zoo in the morning and the Safari Park in the afternoon. However, it may be a better experience to split the parks into two different days.
Website: Click here to get updated info and pricing on the official San Diego Zoo website.
2. Balboa Park
Balboa Park is an urban park located in the center of San Diego. Its 1,200 acres of land is home to the San Diego Zoo and numerous walking trails. For those who enjoy museums, this is your place to go. There are a whopping 17 museums here, including the San Diego Air and Space Museum, the San Diego Model Railway Museum, and the San Diego Museum of Art, just to name a few.
3. Point Loma
Point Loma is a peninsula located just a short drive from the heart of San Diego. This is the place "where California began," the spot where the first European expedition landed on the west coast on September 28, 1542.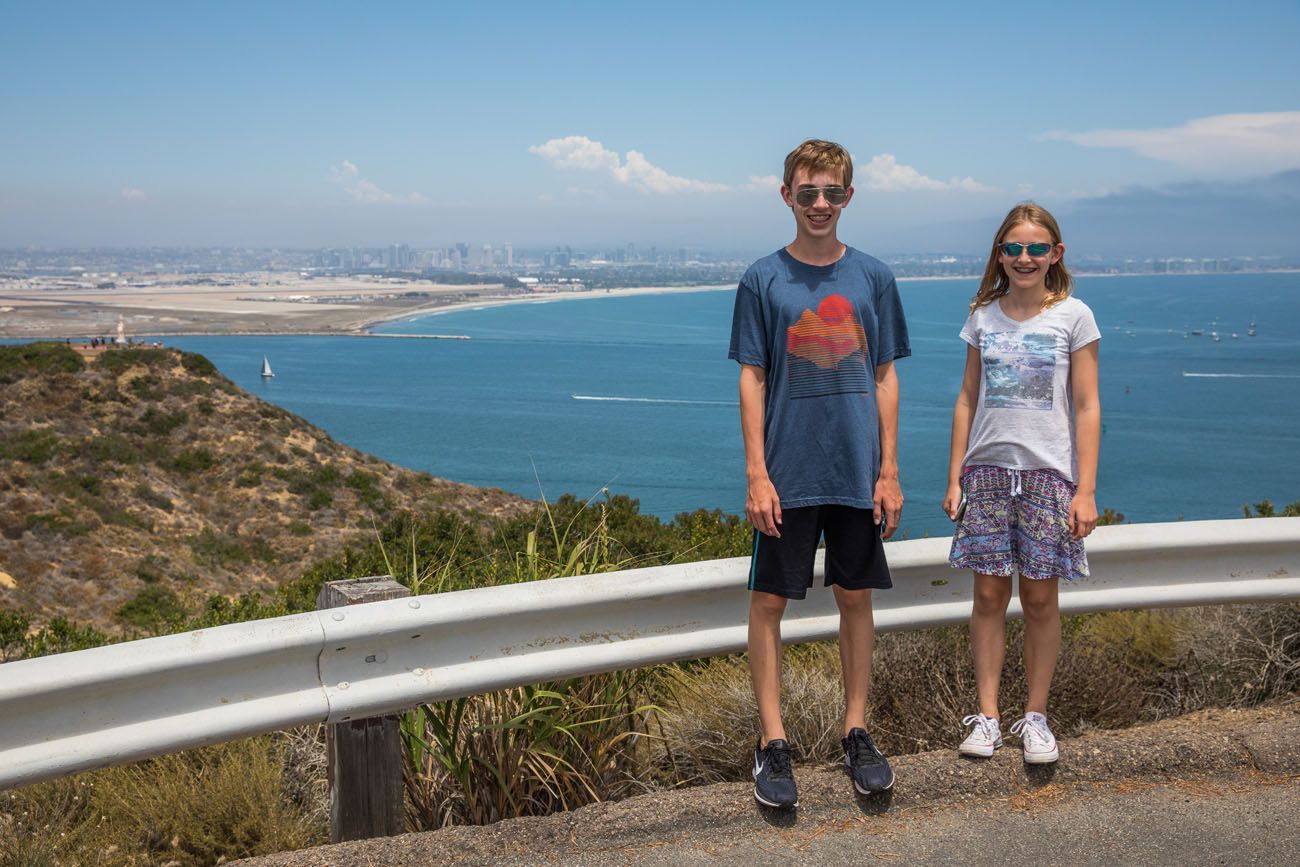 There are several spots worth visiting on Point Loma.
Old Point Loma Lighthouse. This is an icon that once represented the city of San Diego. The lighthouse operated from 1854 to 1891.
Cabrillo National Monument. This is a monument commemorating the landing of Juan Rodriguez Cabrillo, the first European to come ashore in California.
Fort Rosecrans Cemetery. A 78-acre military cemetery, with burials dating from the mid-1800's to the mid-1900's.
Fort Rosecrans Cemetery | Best Things to Do in San Diego
Point Loma Tide Pools. This scenic spot is a nice place to explore and enjoy the view.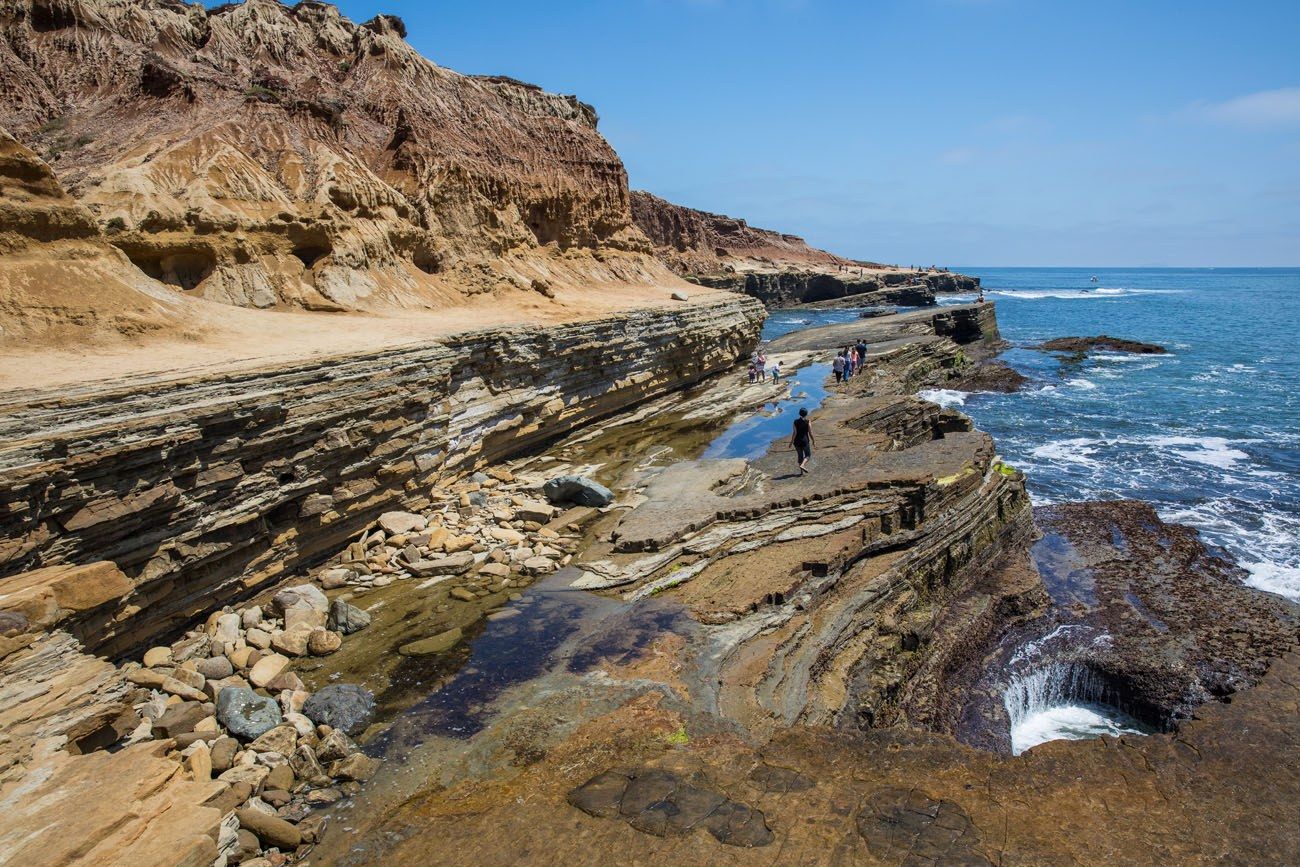 Point Loma Tide Pools | Best Things to Do in San Diego
4. Sunset Cliffs
This is a great place to overlook the ocean and watch the sunset. Grab a blanket and a camera and enjoy the view.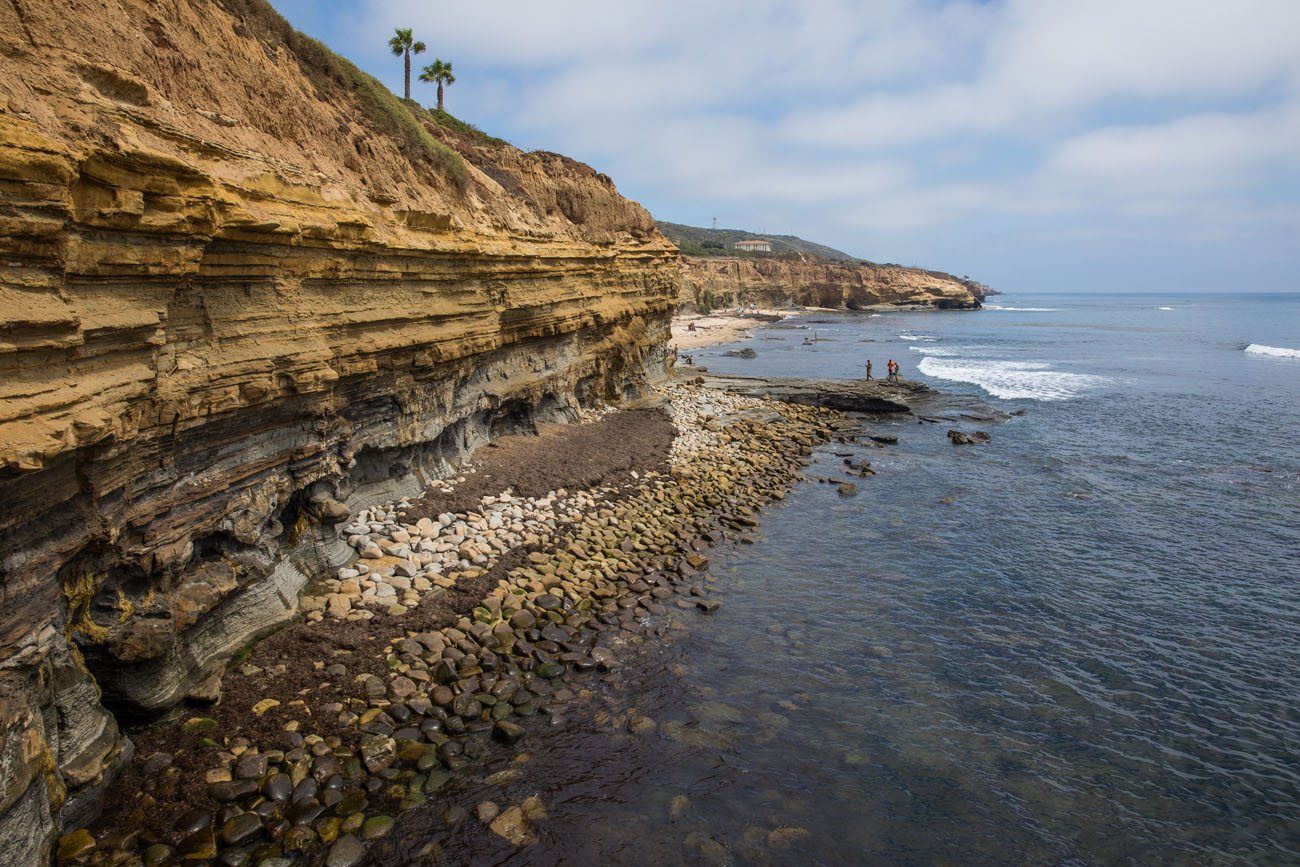 Sunset Cliffs | Best Things to Do in San Diego
5. USS Midway Museum
This, surprisingly, was one of our favorite experiences in San Diego. Historical, educational, and entertaining, this is a great activity for all ages, even kids.
The USS Midway was the longest serving Navy aircraft carrier of the 20th century. Tour all levels of the carrier, get up close to fighter jets and helicopters, and test your piloting skills in the flight simulators.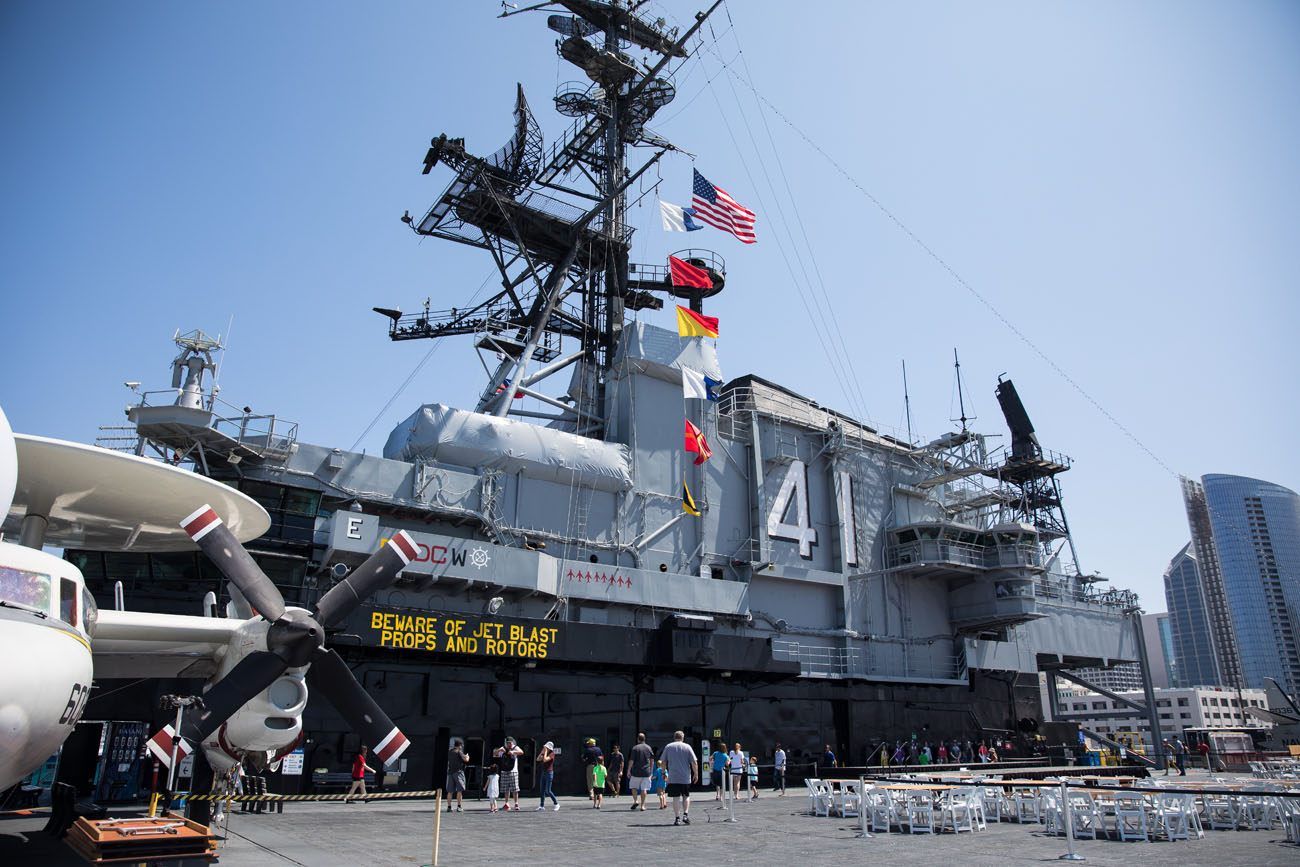 USS Midway Museum | Best Things to Do in San Diego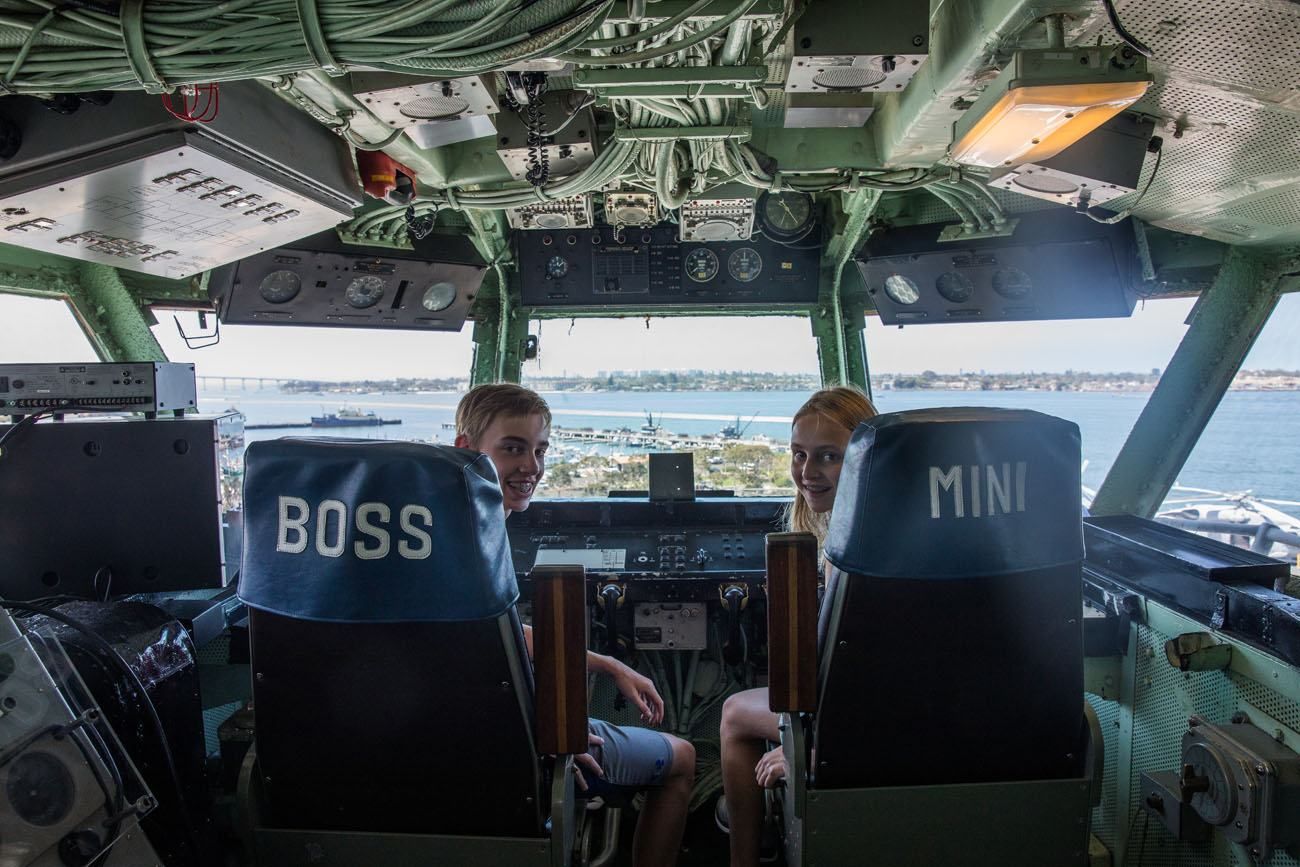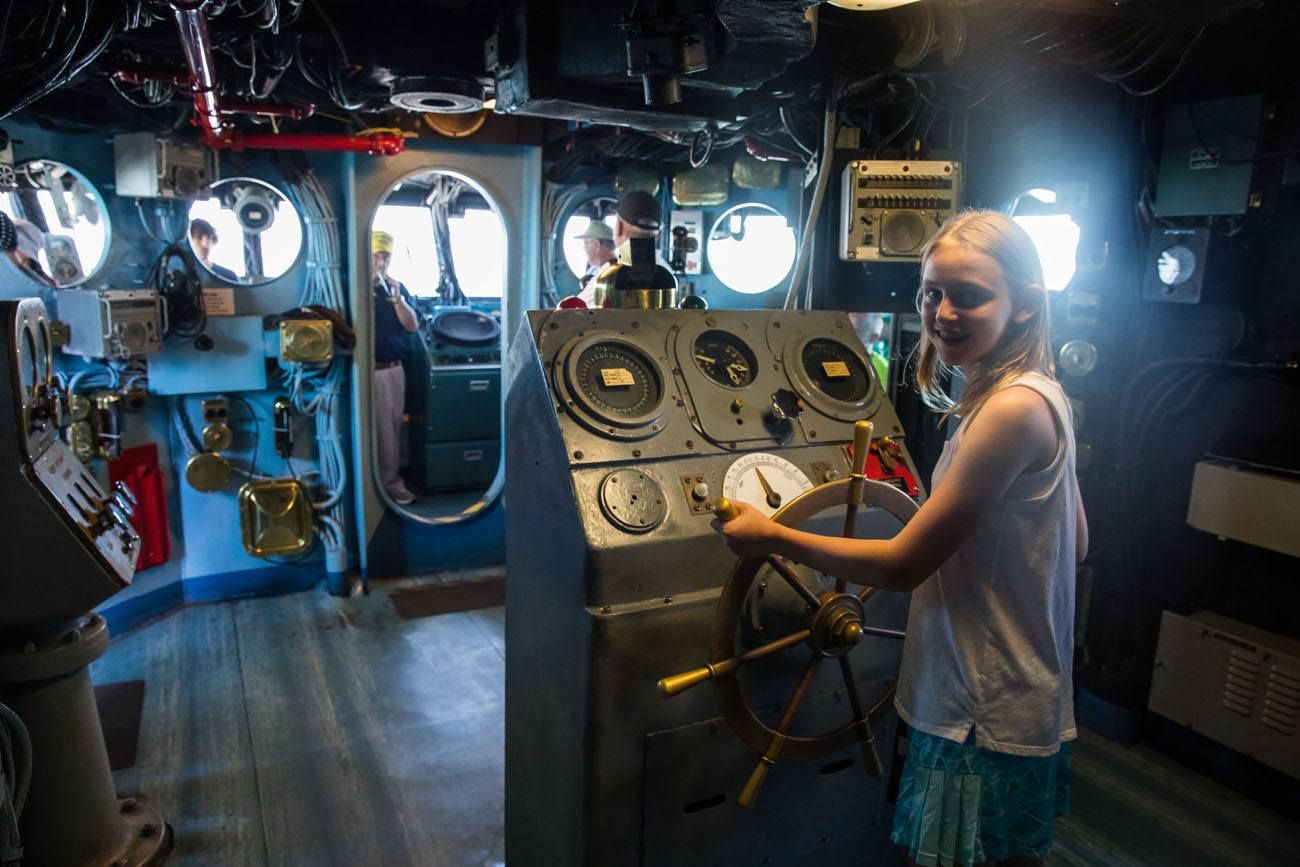 I highly recommend taking the Island Tour, a free tour of the command center of the aircraft carrier, including the air traffic control center and the bridge. This tour takes about 45 minutes and you learn a lot about the Midway and what it takes to operate an aircraft carrier.
PRO TRAVEL TIP: The Island Tour is a popular tour and lines can get long, especially midday. To avoid the lines, get here at opening time and go right to the entrance of the Island, located on the main deck.
Website: midway.org
6. SeaWorld
For a fun day out with the kids, put SeaWorld on your list. With the perfect mix of thrill rides, shows, and animal interactions, this may be your kids' favorite day in San Diego.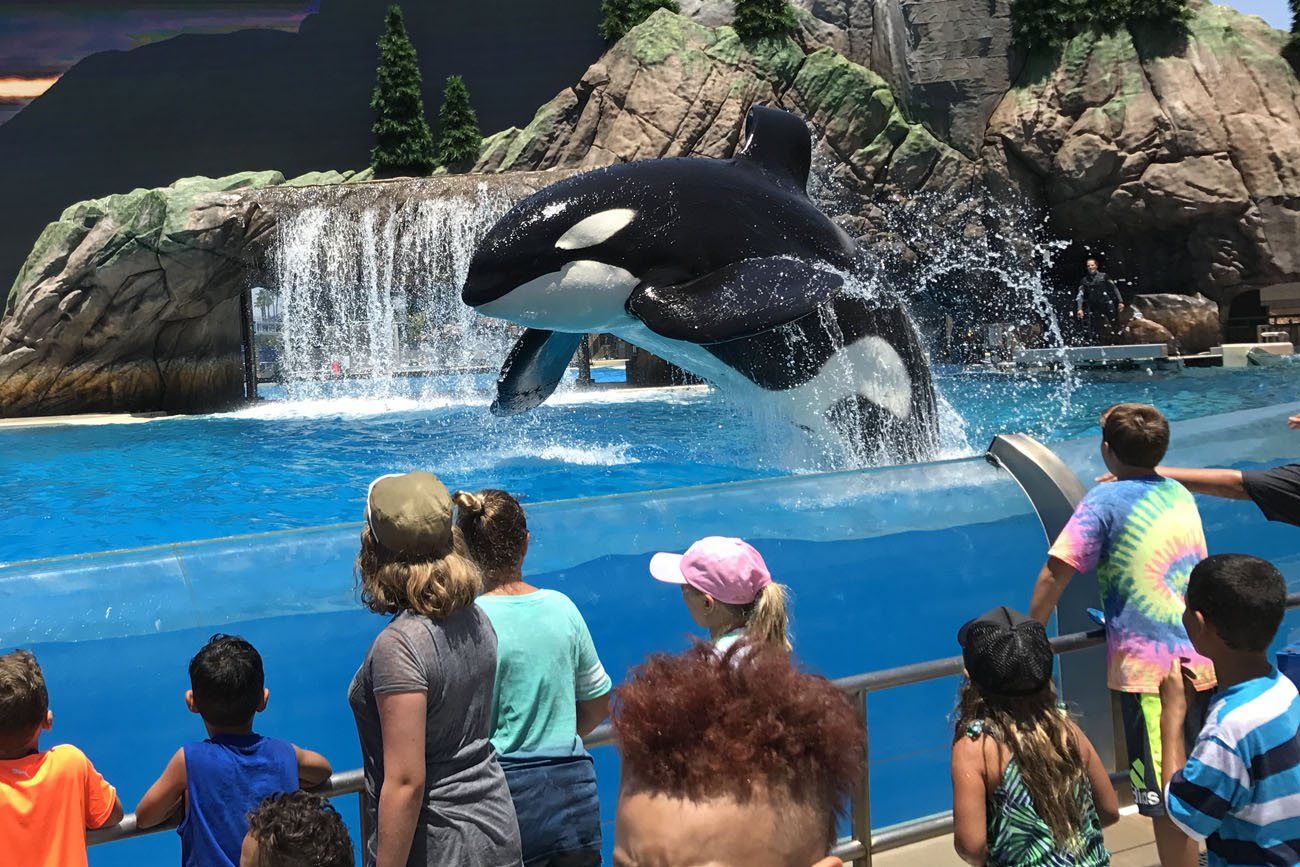 Website: seaworld.com
7. Torrey Pines State Natural Reserve
If you want to add a little hiking and outdoor adventure to your San Diego trip, Torrey Pines is the place to go.
Torrey Pines is a large nature preserve that includes miles of unspoiled beaches, hiking trails, and protected plants. The park is named for the Torrey Pine, the "nation's rarest pine tree."
There are several walking trails. We chose the Razor Point Trail since it offered great views of the coastline and was just one mile round trip. You can spend all day in Torrey Pines, or combine this with a trip to La Jolla, which is what we did.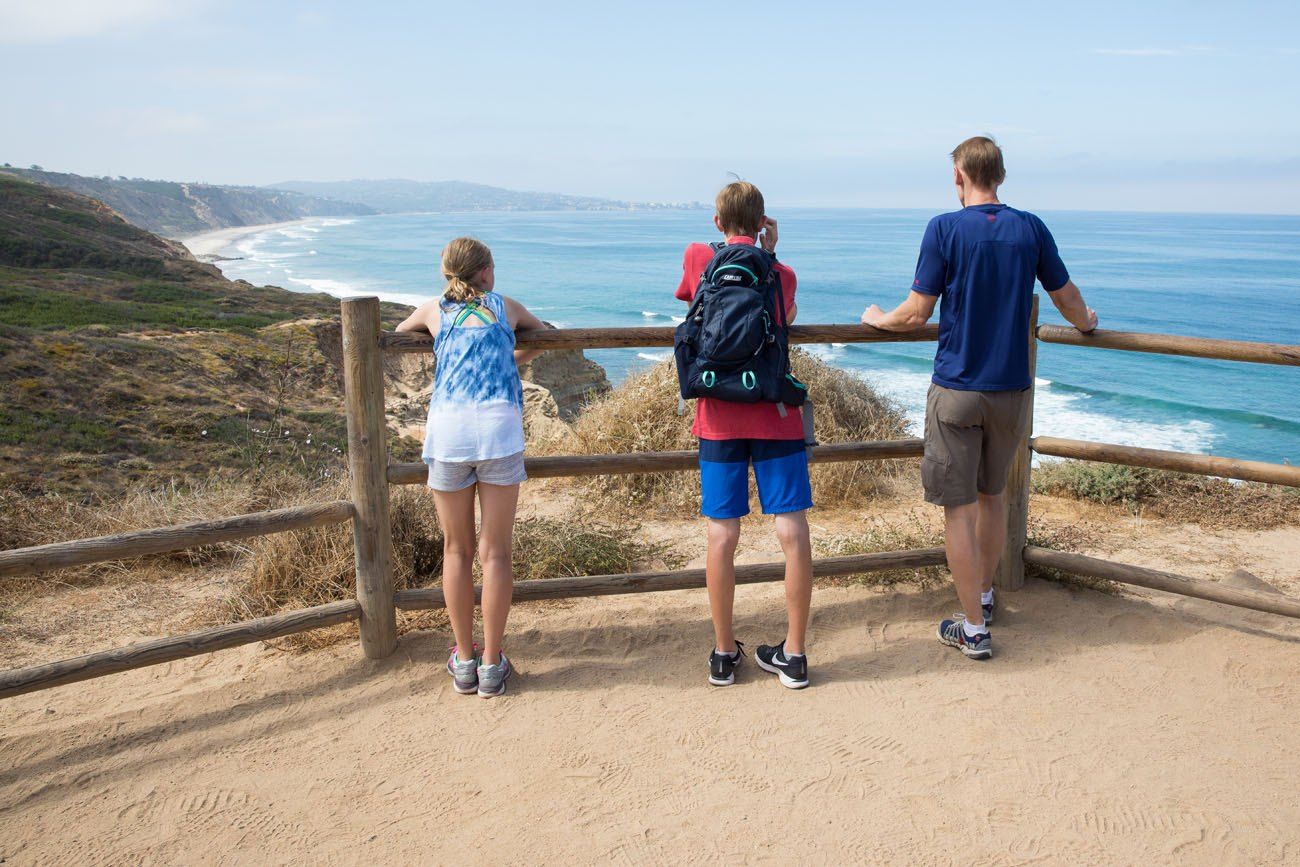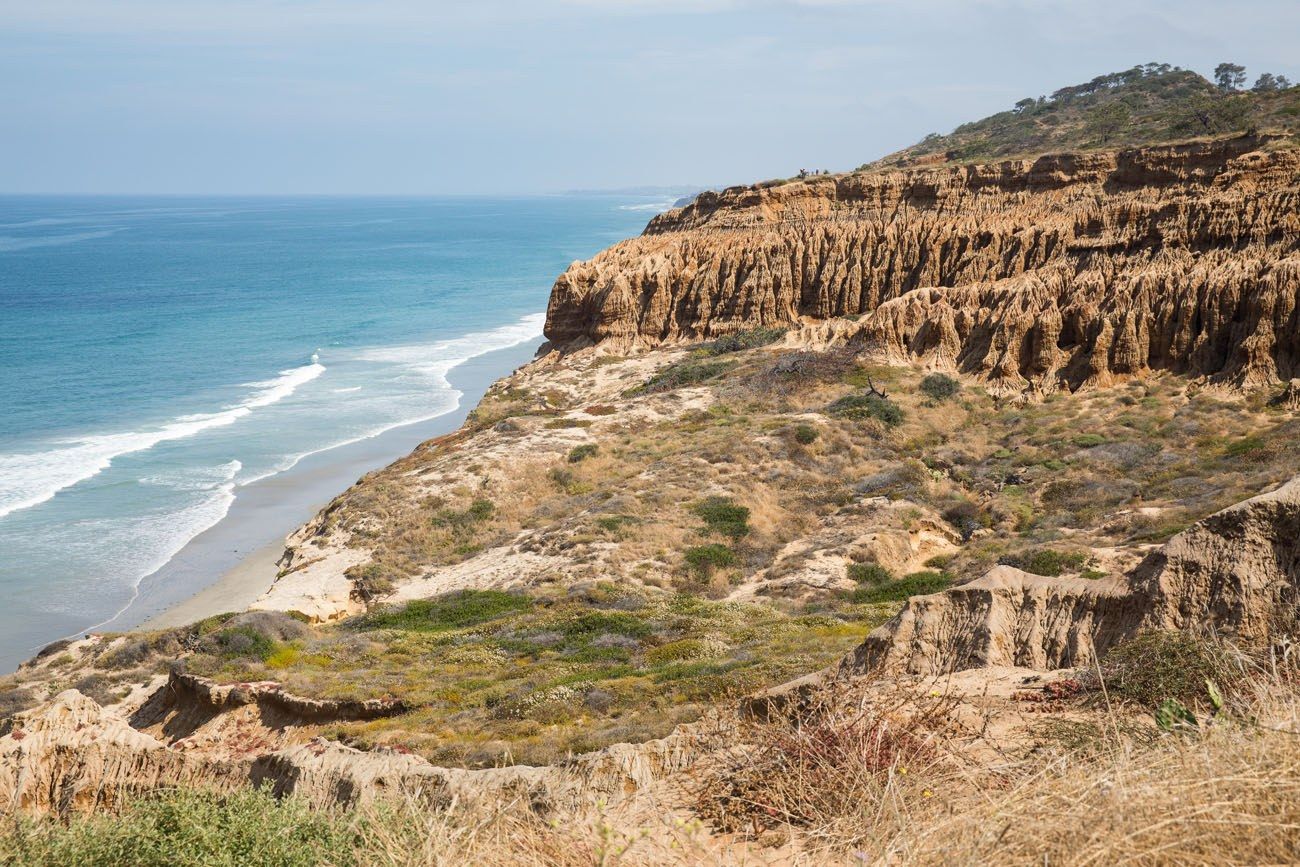 Location: 16 miles north of the San Diego city center
8. La Jolla Cove
Just a short drive north of San Diego is beautiful La Jolla. We loved it here and were surprised at just how much there is to do.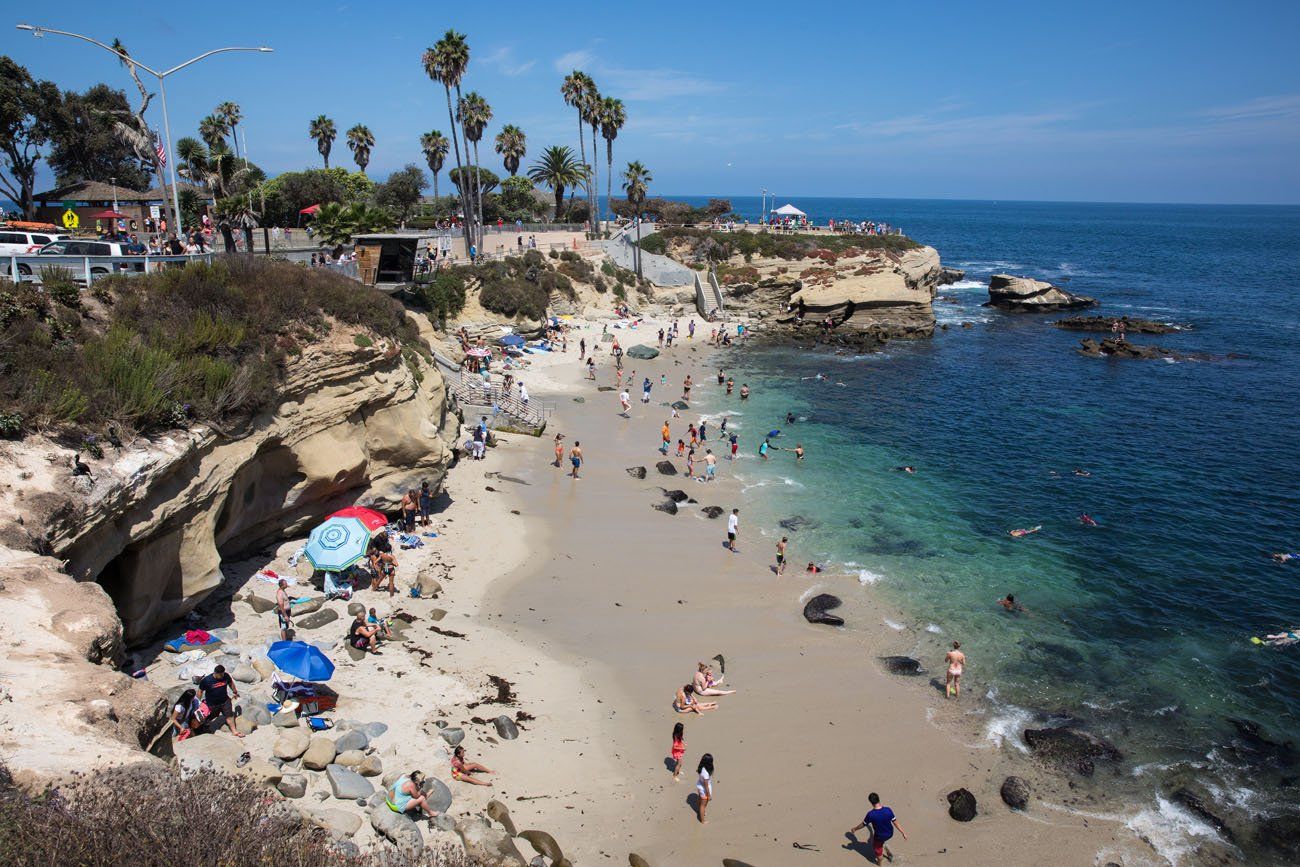 La Jolla Cove | Best Things to Do in San Diego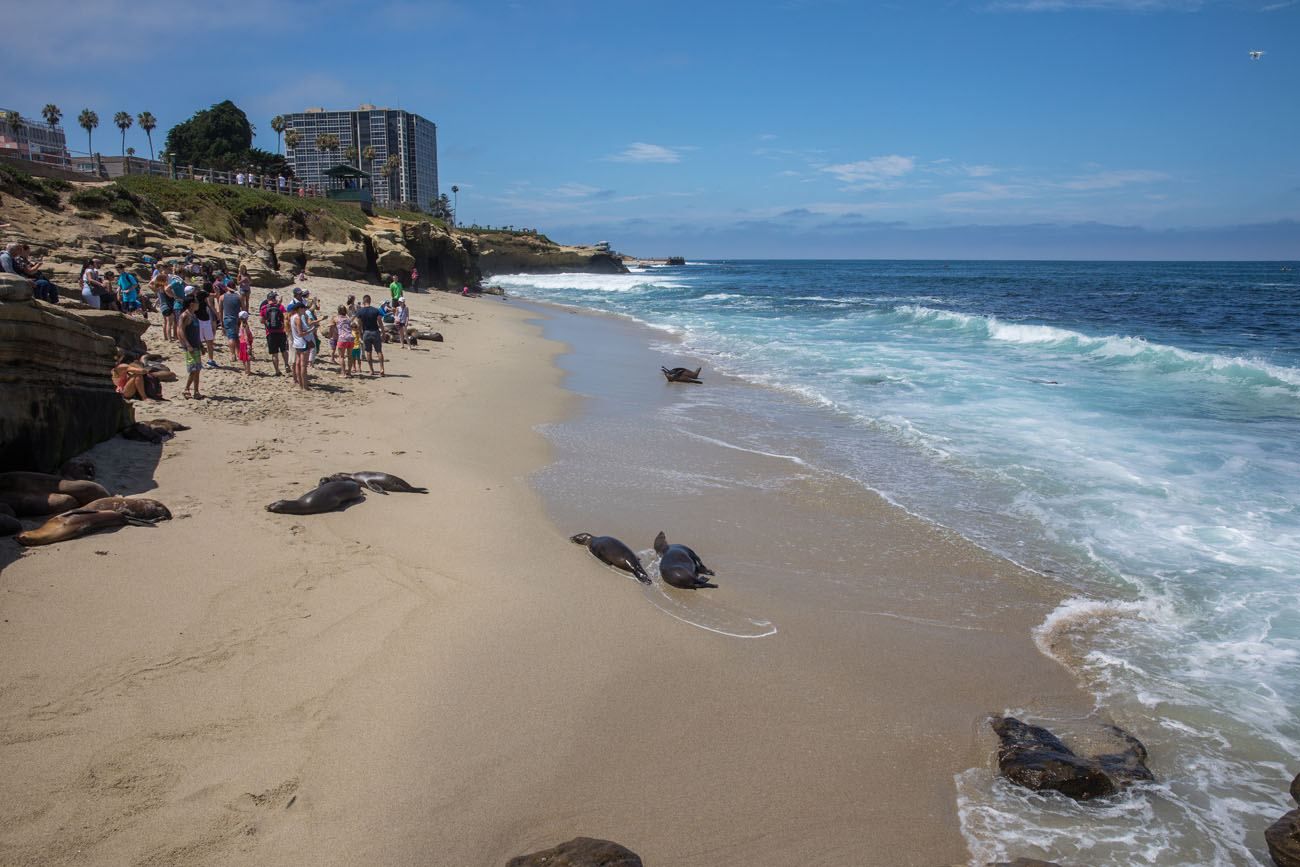 La Jolla Cove is a popular spot to go swimming and snorkeling. This is also home to a colony of sea lions and these guys get lots of attention. During our visit, many were lounging on the rocks, but several were playing in the waves and putting on quite the show. Just keep your distance. Several people tried to approach them to get a close up photo and the sea lion did not hesitate to chase them off and try to bite them.
One of the most popular things to do in La Jolla is to take a kayaking tour to explore the sea caves and if you are lucky, spot a leopard shark.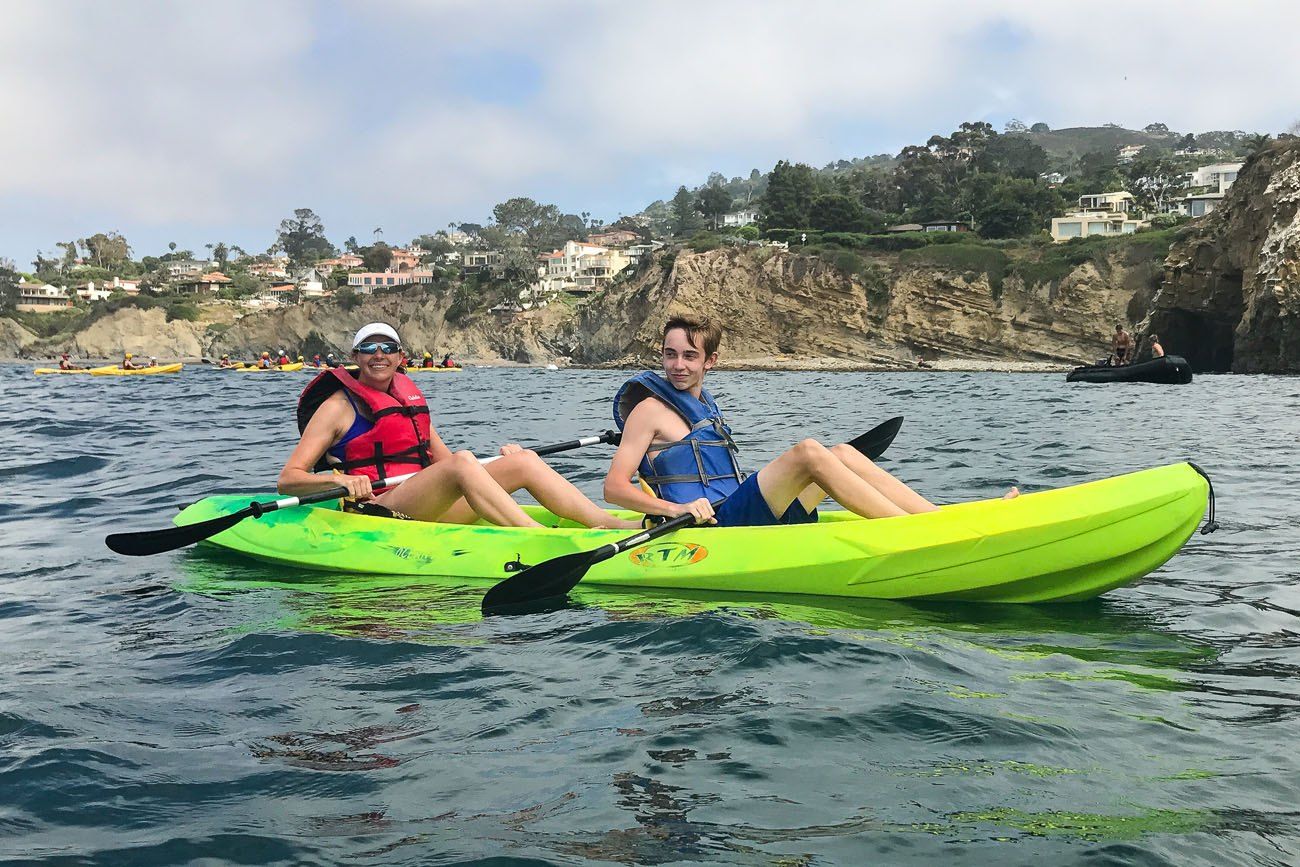 If you get hungry while visiting La Jolla, go to the Taco Stand! This small but very popular restaurant serves amazing tacos at cheap prices…one of our best meals in San Diego.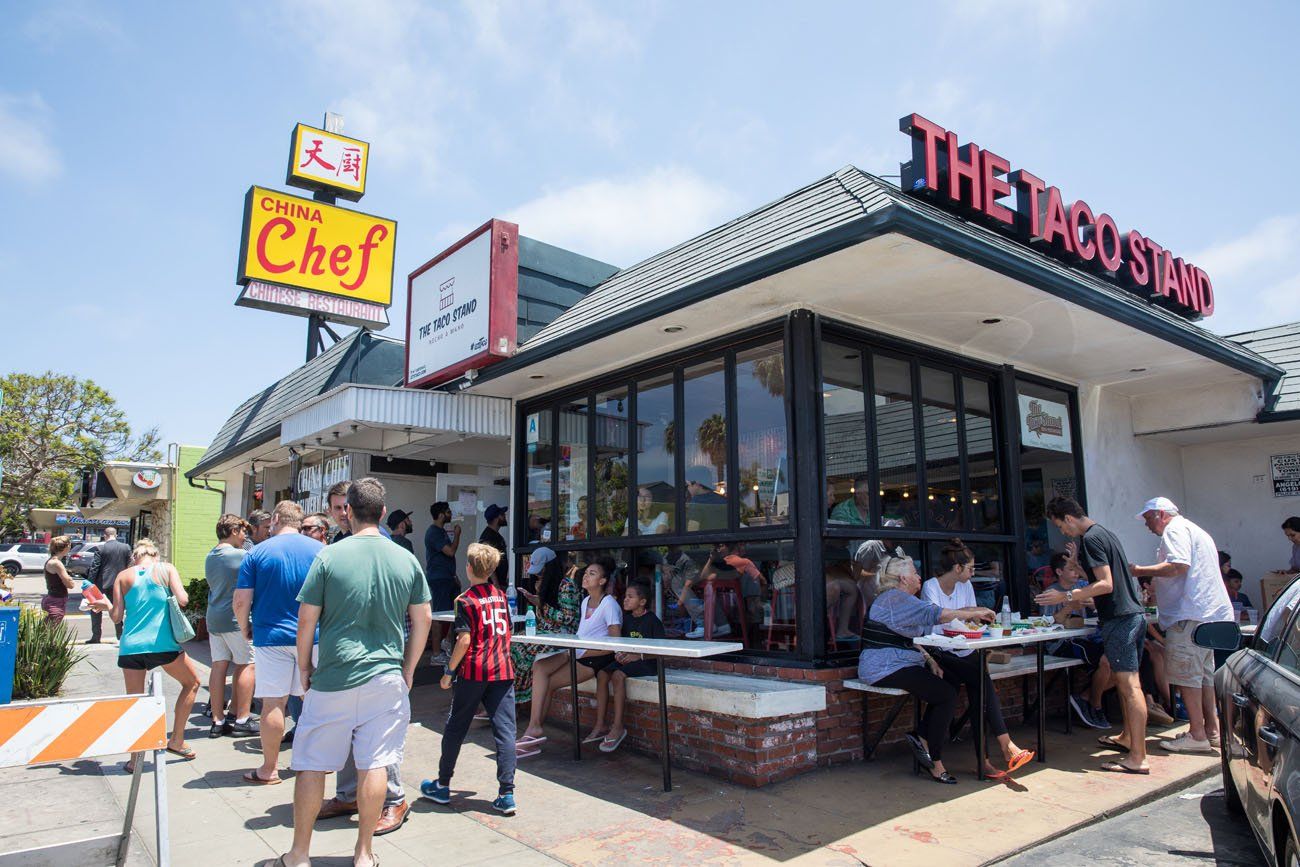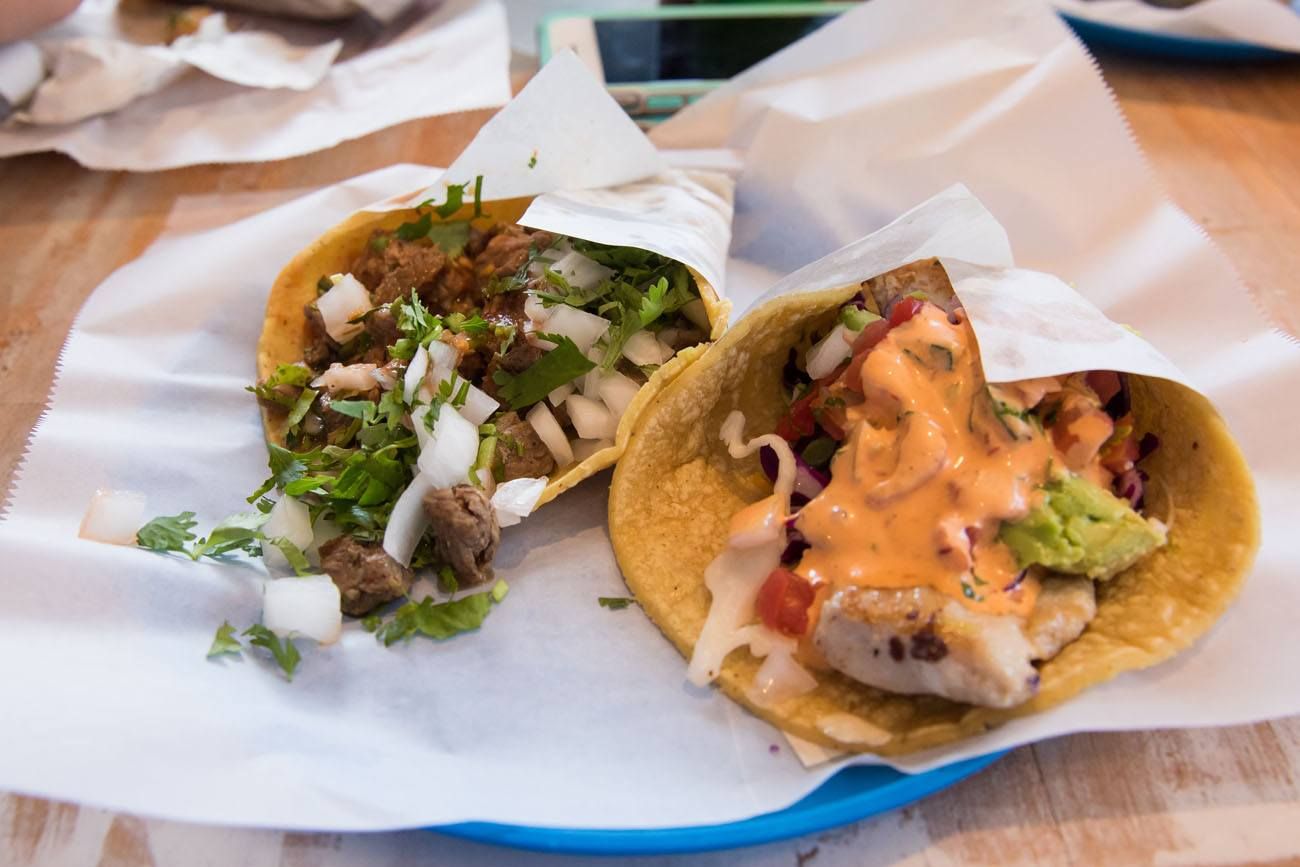 9. Windandsea Beach
This pretty beach is yet another popular spot to watch the sunset. It is also a great place to go surfing.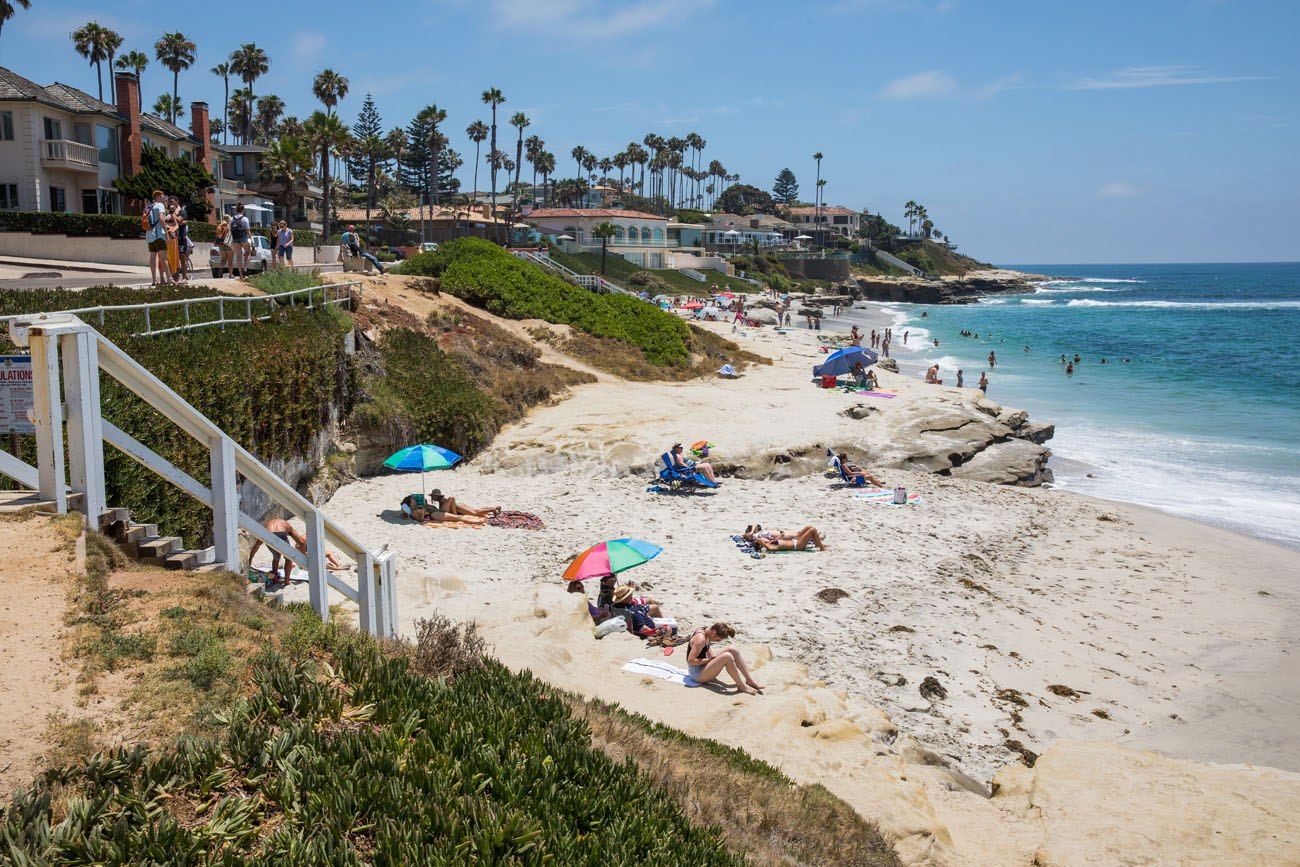 10. Gaslamp Quarter
The Gaslamp Quarter is a historical neighborhood in downtown San Diego. It's listed on the National Register of Historic Places but most people will know it as a great spot to grab dinner or a drink. We ate here almost every night that we were in San Diego since it had such a great variety of restaurants.
Gaslamp Quarter | Best Things to Do in San Diego
Barley Mash was by far our favorite restaurant in the Gaslamp Quarter. Serving craft beer, bourbon, and pizzas and burgers with an interesting spin, this place was amazing. Coming in as a close second was Basic, a pizza place that makes amazing pizza with fresh ingredients.
Should You Purchase the San Diego Go Card?
The San Diego Go Card is an all-inclusive pass that gets you into many attractions in the city. It is available for 1, 2, 3, 5, or 7 days.
We did not use the Go Card for San Diego (because honestly, I didn't know it was available for San Diego when we were here) but we did use the Go Card in Boston. We saved over $100 per person with the Go Card in Boston during the 5 days we had the pass.
The Go Card is worth it if you plan on visiting the higher priced attractions that it covers, such as the USS Midway Museum, the San Diego Zoo and Safari Park, and kayak tours in La Jolla. It even covers nearby Legoland.
To learn more about the Go Card, visit their website.
---
Do you have any questions about the best things to do in San Diego? What is your favorite thing to do here? Comment below!
More Information for Your Trip to California
SOUTHERN CALIFORNIA ROAD TRIP: Go on a road trip from Las Vegas to San Diego, visiting Joshua Tree and Death Valley National Parks, as well as Anza-Borrego Desert and the Mojave National Preserve.
DEATH VALLEY ITINERARY: Learn how to spend 2 days in Death Valley, which can be done as a road trip from Las Vegas. If you have less time, learn how to visit Death Valley on a day trip from Las Vegas.
YOSEMITE NATIONAL PARK: Check out our article Best Things to Do in Yosemite for important travel information, sample itineraries, and how to plan your visit. In our Half Dome Hiking Guide, learn what it takes to hike this challenging trail. We also have detailed guides about how to hike Upper Yosemite Falls and the Mist and Muir Trails.
SAN FRANCISCO: For more information about San Francisco, read our article Best Things to Do in San Francisco and how to cycle across the Golden Gate Bridge.
TRAVEL INSPIRATION: For more travel ideas, here are 10 unique destinations to put on your travel wish list and 10 cool destinations to visit during the winter holiday season.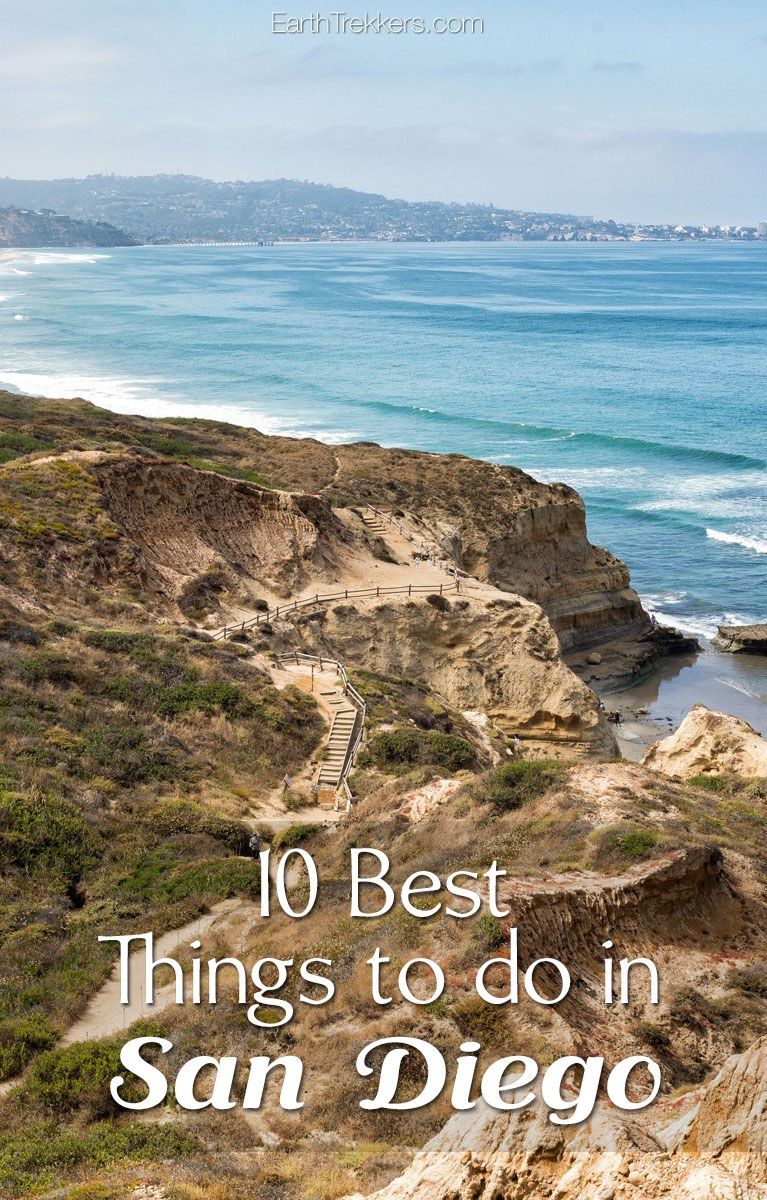 All rights reserved © Earth Trekkers. Republishing this article and/or any of its contents (text, photography, links, etc.), in whole or in part, is strictly prohibited.