Lake Como…a destination that is glamorous, romantic, and gorgeous. This lake is a slice of Italian paradise, and for many people, a visit to Bellagio is the highlight. Also called the Pearl of Lake Como, Bellagio is the perfect mix of photogenic streets, small shops, wonderful restaurants, and gorgeous views across Lake Como. If you are planning a visit to Lake Como, here are the best things to do in Bellagio.
About Bellagio and Lake Como
Lake Como is shaped like an inverted letter "Y". Bellagio is located at the top of the triangle of land mass that divides Lake Como into two.
Menaggio and Varenna also sit on the shore of Lake Como, not far from Bellagio. These three towns are all linked by ferry and form a "golden triangle." With one day on Lake Como, you can visit Bellagio and Varenna, since they are just 20 minutes apart by ferry.
George Clooney and Sir Richard Branson both own villas on Lake Como.
How to Use This Map: Click the icons on the map to get more information about each point of interest. Click the star next to the title of the map to add this map to your Google Maps account. To view it on your phone or computer, open Google Maps, click the menu button, go to "Your Places," click Maps, and you will see this map on your list.
Best Things to Do in Bellagio
1. Wander the Streets of Bellagio
Bellagio is small and compact. Many of the roads are pedestrian only, perfect for strolling and exploring.
From the waterfront, narrow, cobblestoned streets and walking paths lead uphill through town. From the tops of these streets you get picture-perfect views over the rooftops to Lake Como.
Since the town is so small, you can explore Bellagio in an hour or less.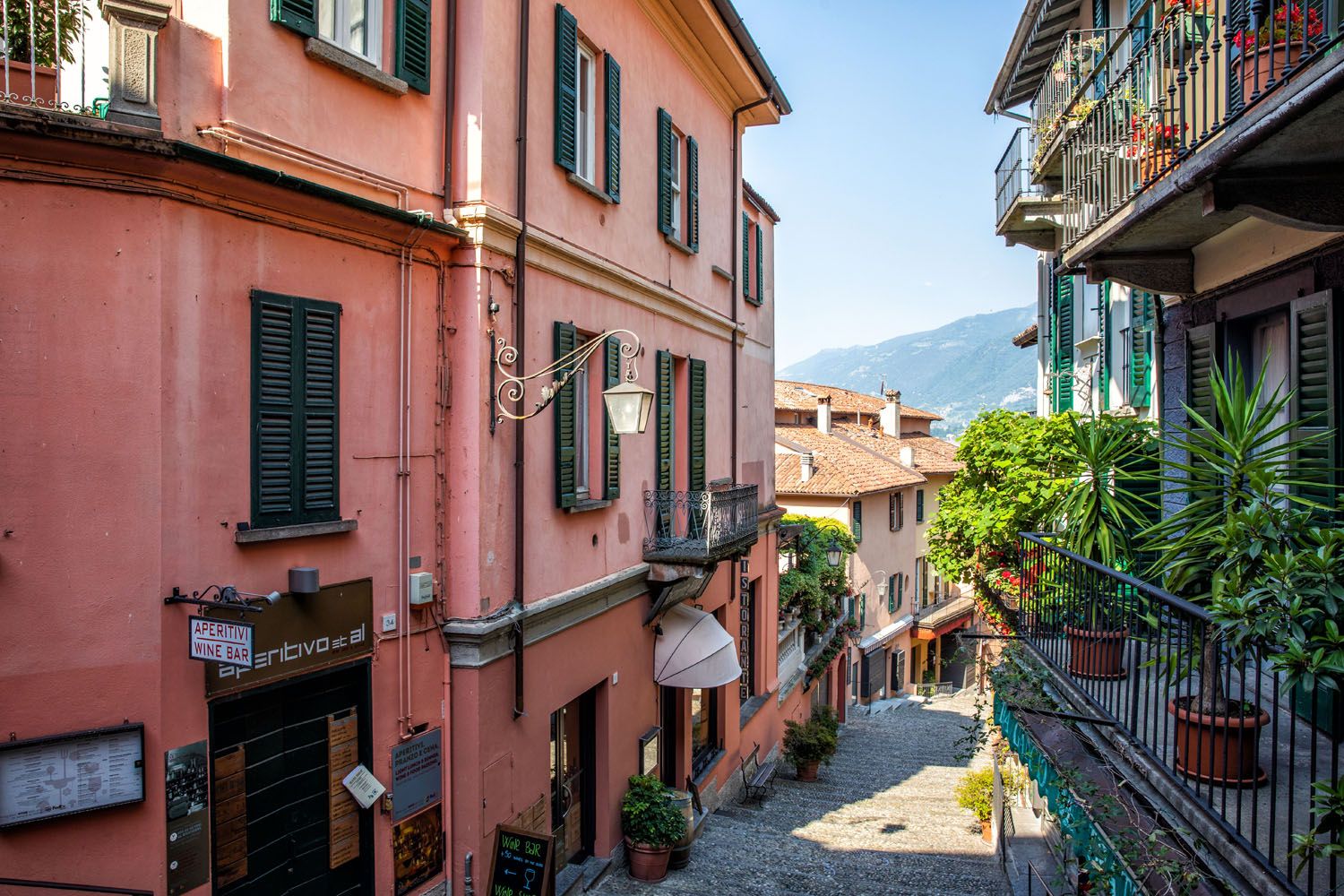 Strolling the city streets | One of the best things to do in Bellagio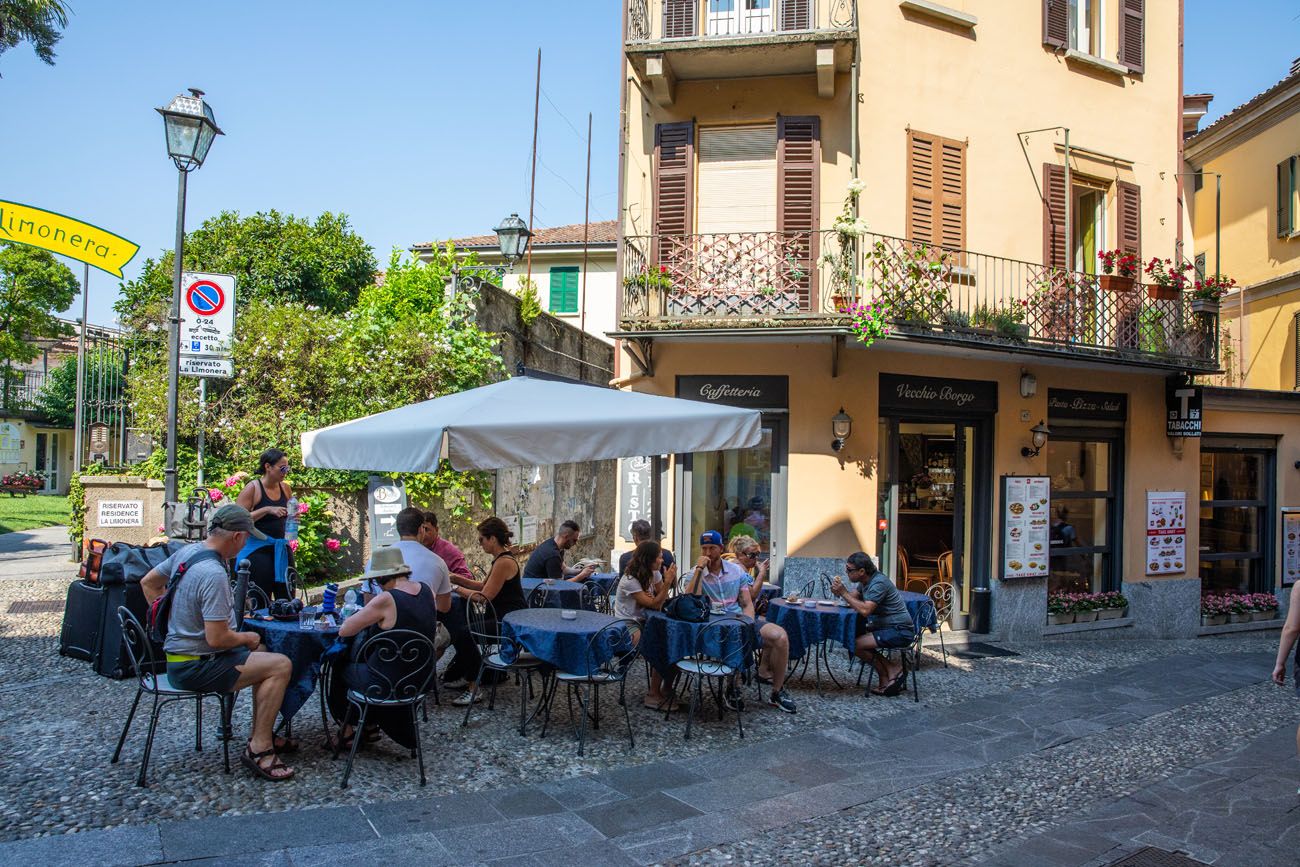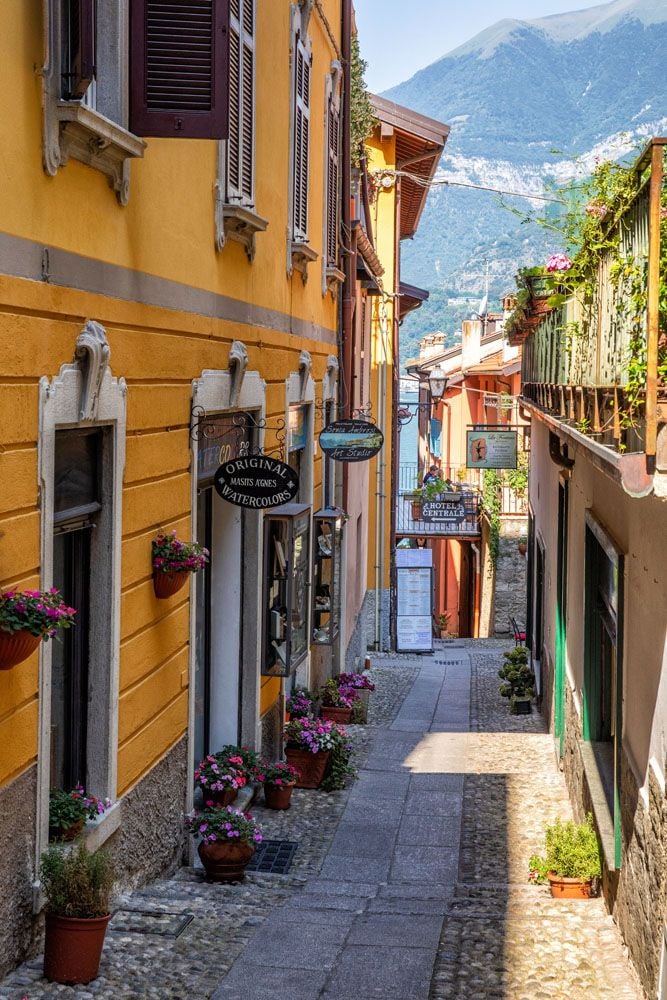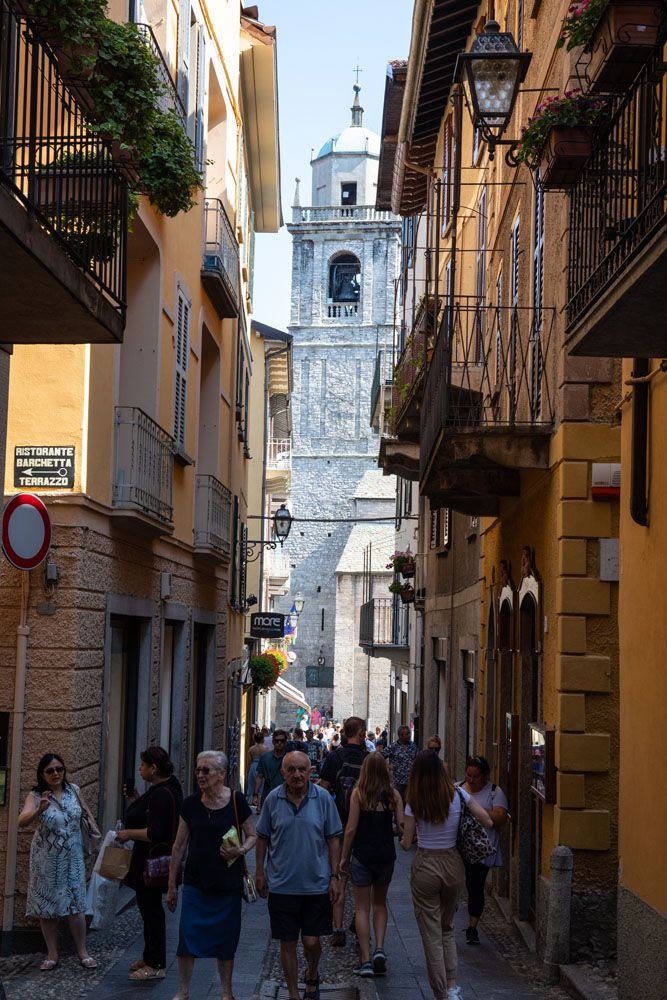 2. Get the Perfect View of Bellagio
If you have seen photos of Bellagio on the internet and Instagram, there's no doubt that you came across this gorgeous view of the town.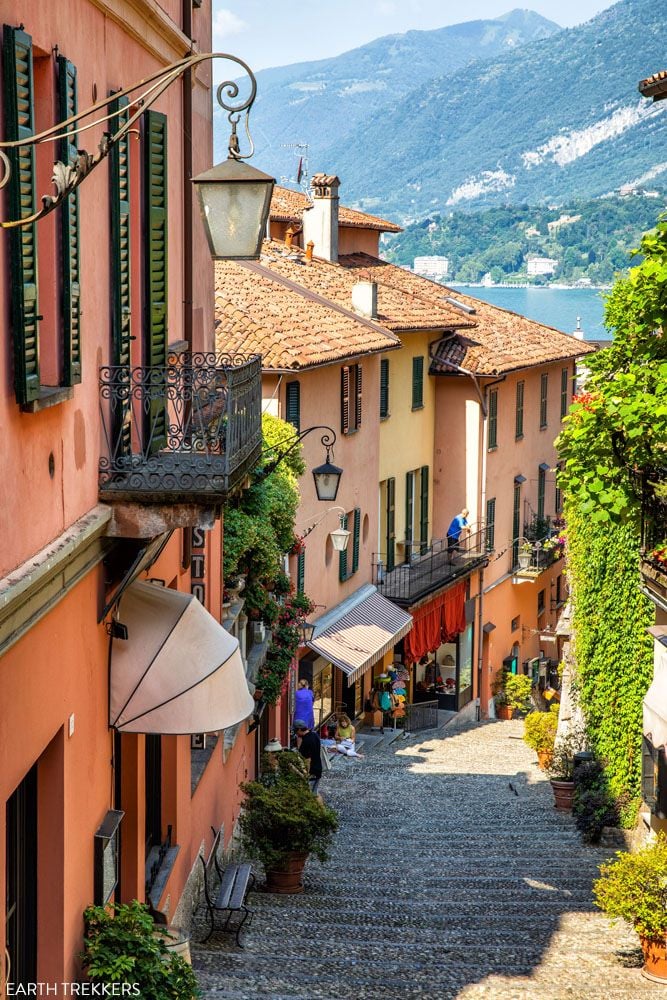 Salita Serbelloni | Best things to do in Bellagio
If you want this same view, walk up Salita Serbelloni to the very end until you reach Via Giuseppe Garibaldi. From the viewpoint on Via Giuseppe Garibaldi you can look down this wonderful little street and its collection of colorful buildings and shops.
PRO TRAVEL TIP: Salita Serbelloni is essentially one long staircase from the waterfront to its endpoint at Via Giuseppe Garibaldi. Along the way, stop in the small shops and go wine tasting at Enoteca la Principessa.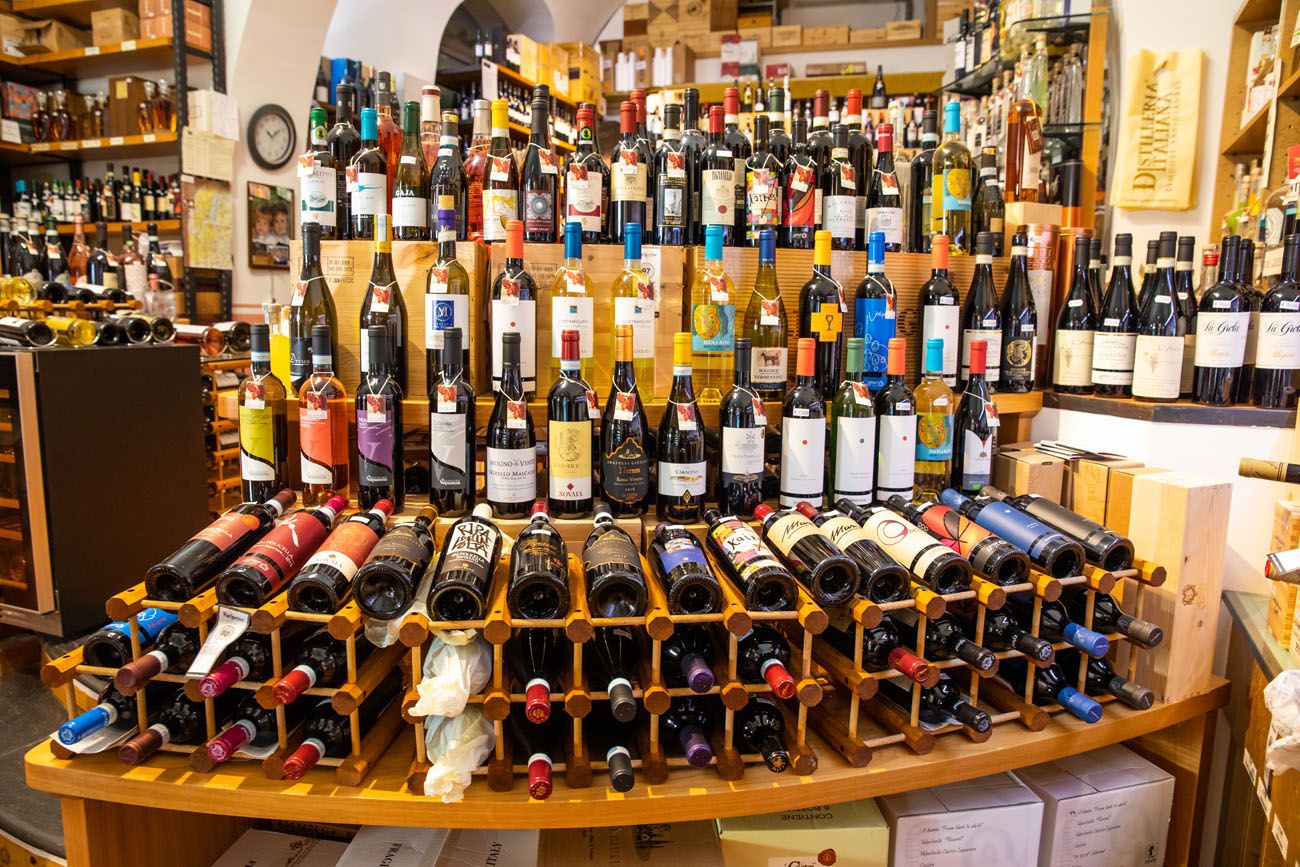 3. Visit the Basilica of San Giacomo
The Basilica of San Giacomo is a Romanesque church built between the 11th and 12th centuries. It sits right in the center of Bellagio so it makes a quick, worthwhile visit as you stroll through town.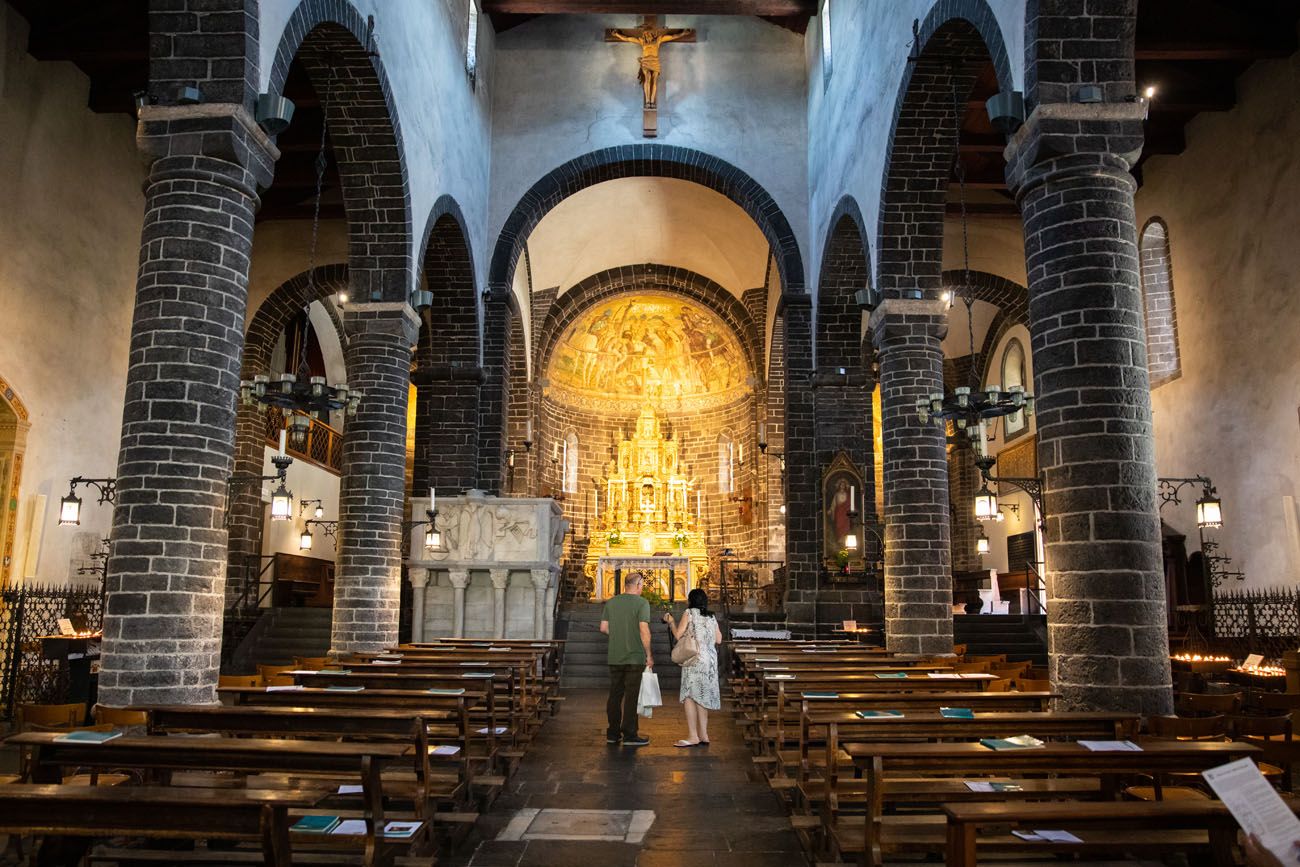 4. Melzi Gardens
Villa Melzi was the summer residence of Francesco Melzi d'Eril, the vice president of the Italian Republic that was founded in the 1800's.
Surrounding the villa are beautiful gardens that are open to the public (the villa is not open to the public). Filled with walking paths, native and exotic plants, and park benches perfectly situated with views of the lake, this is a wonderful place to go for a stroll. On a hot summer day, this is a great place to escape the heat, under the shade of the trees here.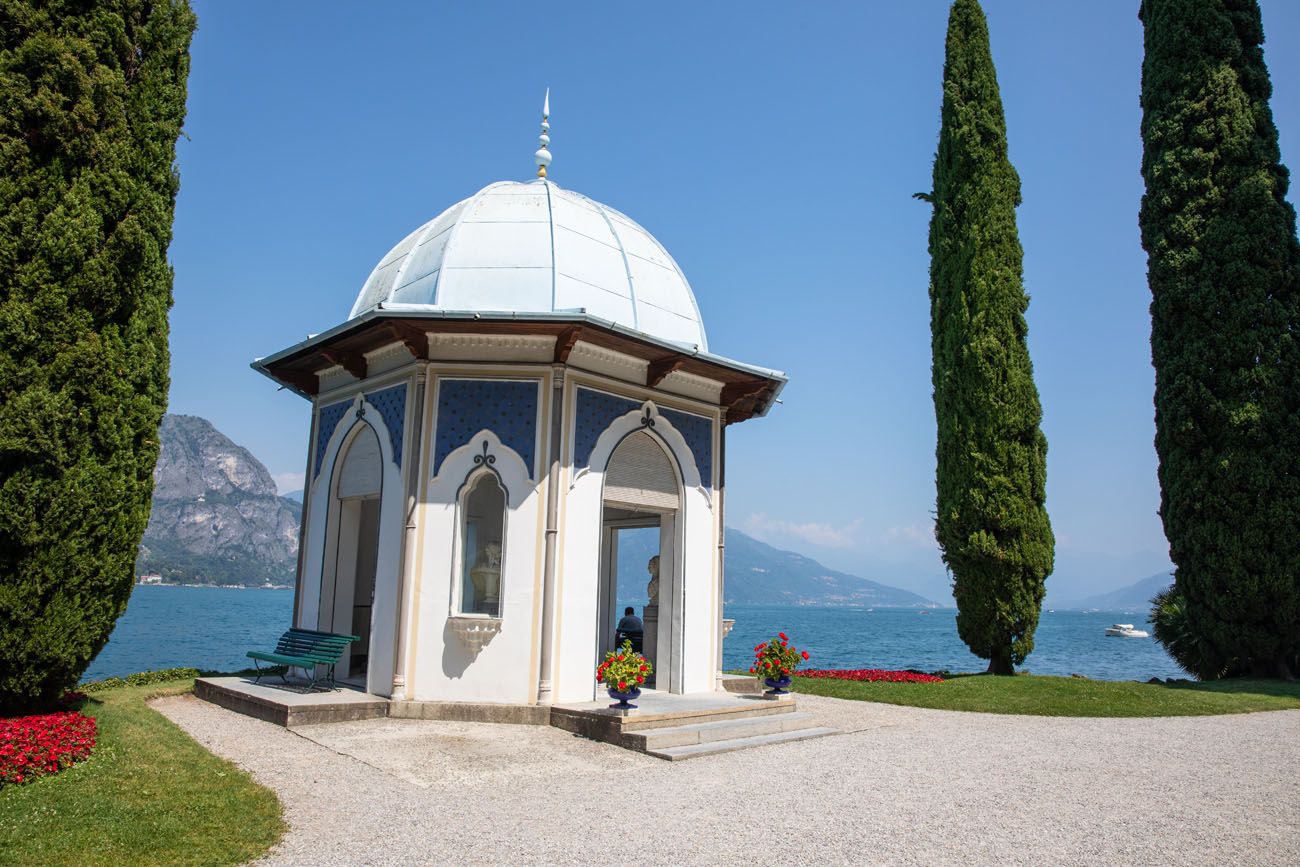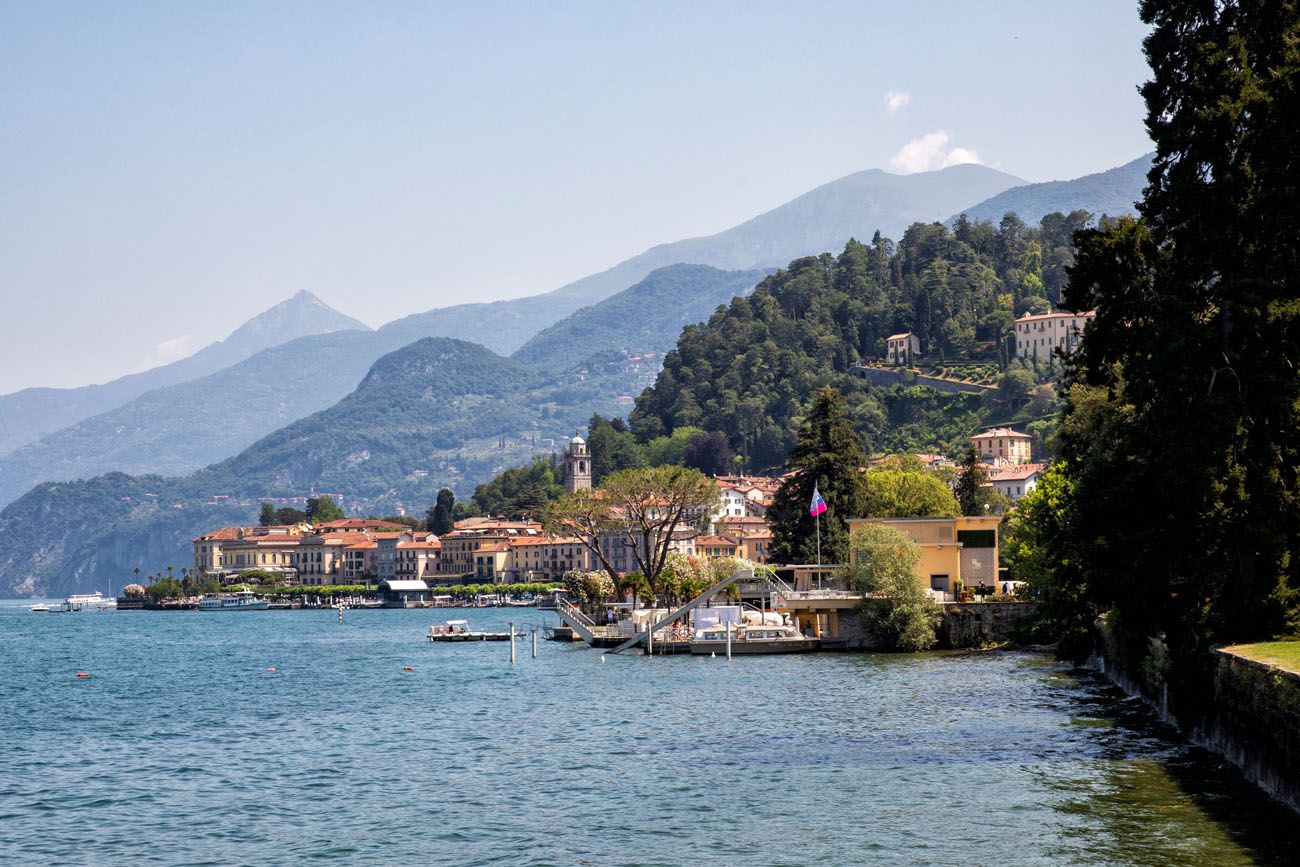 View of Bellagio from Melzi Gardens.
To get here, it is a 5 minute walk from the ferry station.
Website: Get updated hours and pricing here
5. Punta Spartivento
Located on the northernmost point of Bellagio is Punta Spartivento, a small park with a nice view of Lake Como. From here, you can see Menaggio, Varenna, and numerous other towns that line the shore of Lake Como.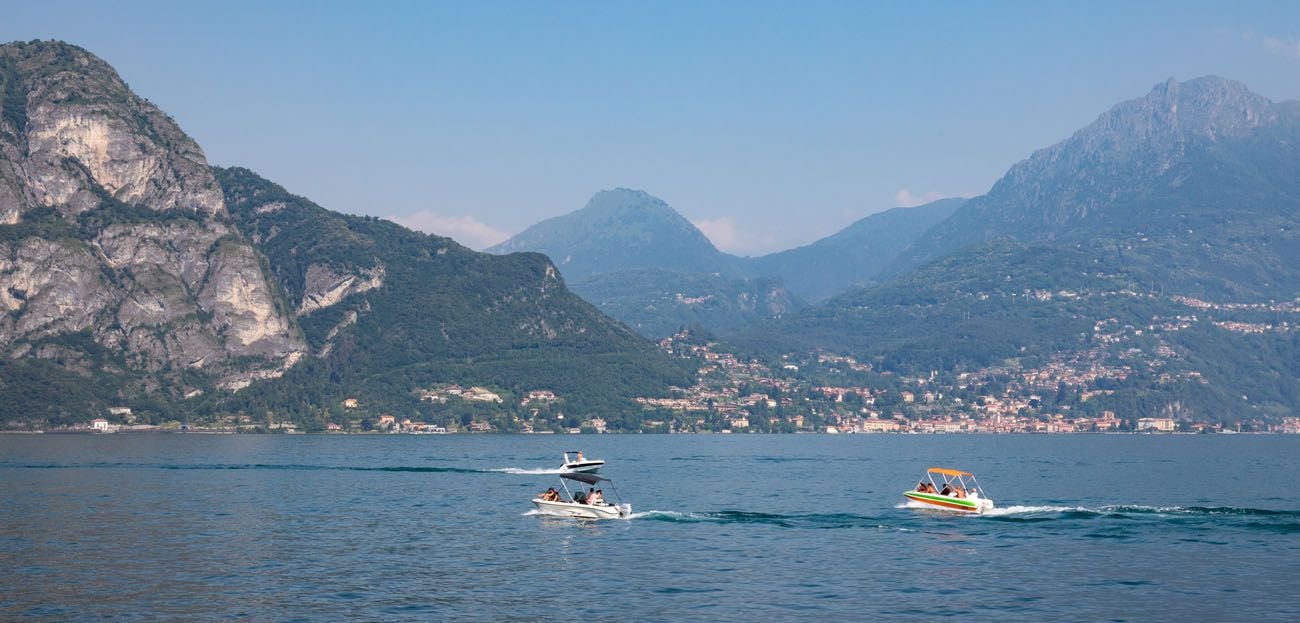 View from Punta Sparitvento | Things to do in Bellagio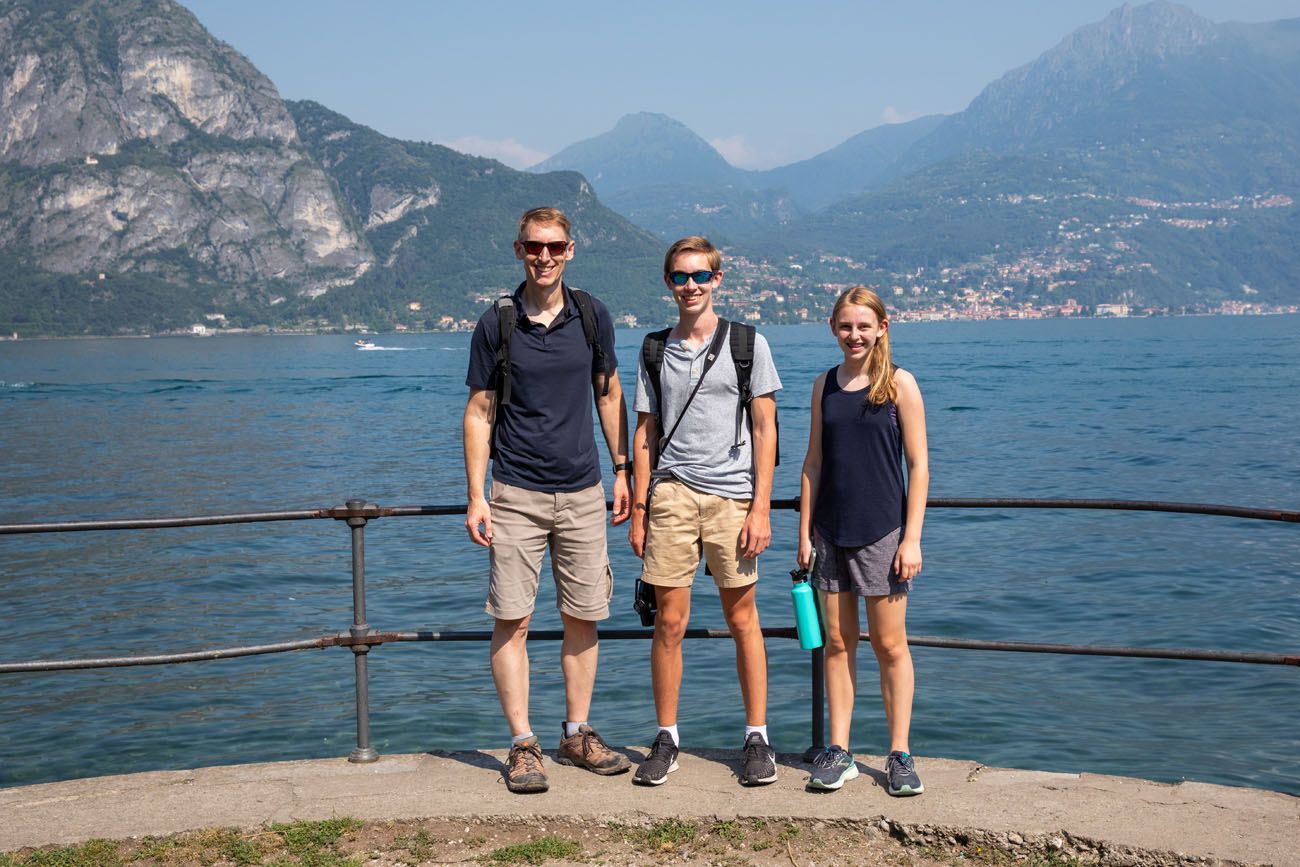 PRO TRAVEL TIP: If you have plans to take a boat tour of Lake Como or visit Menaggio or Varenna by ferry, the visit to Punta Spartivento is skippable, in my opinion. We thought the views were better from the ferry. You can visit this viewpoint if you are curious, but consider skipping this to save your steps, and your time, for something else on this list if you will also be cruising Lake Como.
6. Visit the Fishing Village of Pescallo
Located on the opposite side of the peninsula from Bellagio is Pescallo, a small fishing village. This small town is much quieter than bustling, busy Bellagio and a great place to escape the crowds. The view out over the fishing boats is also quite nice.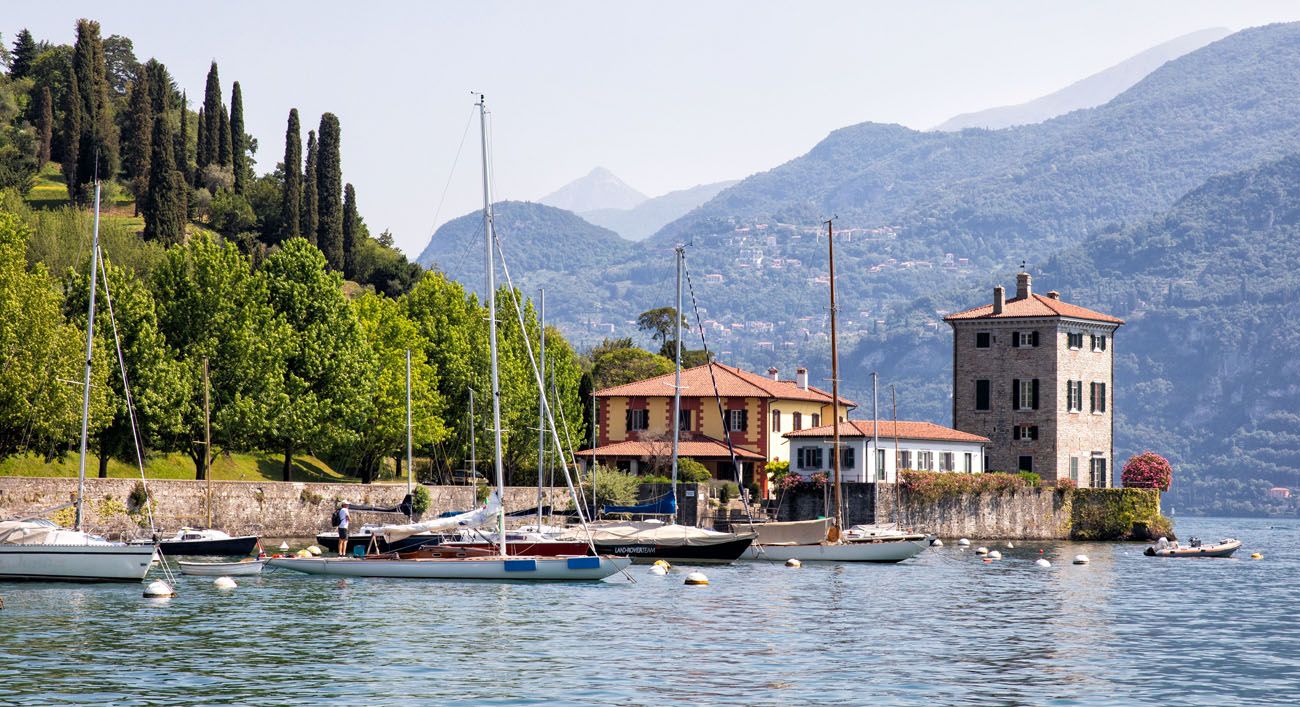 Pescallo | Things to do in Bellagio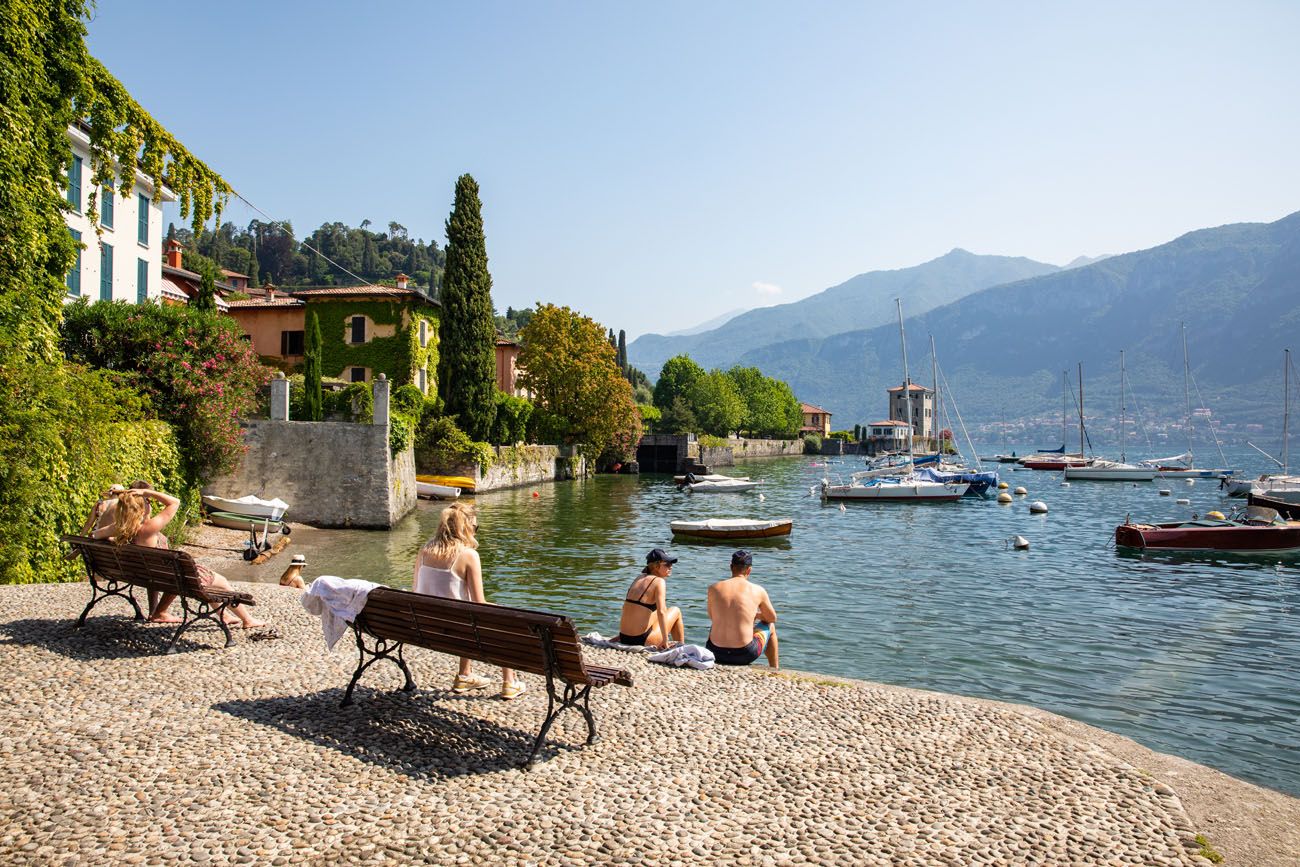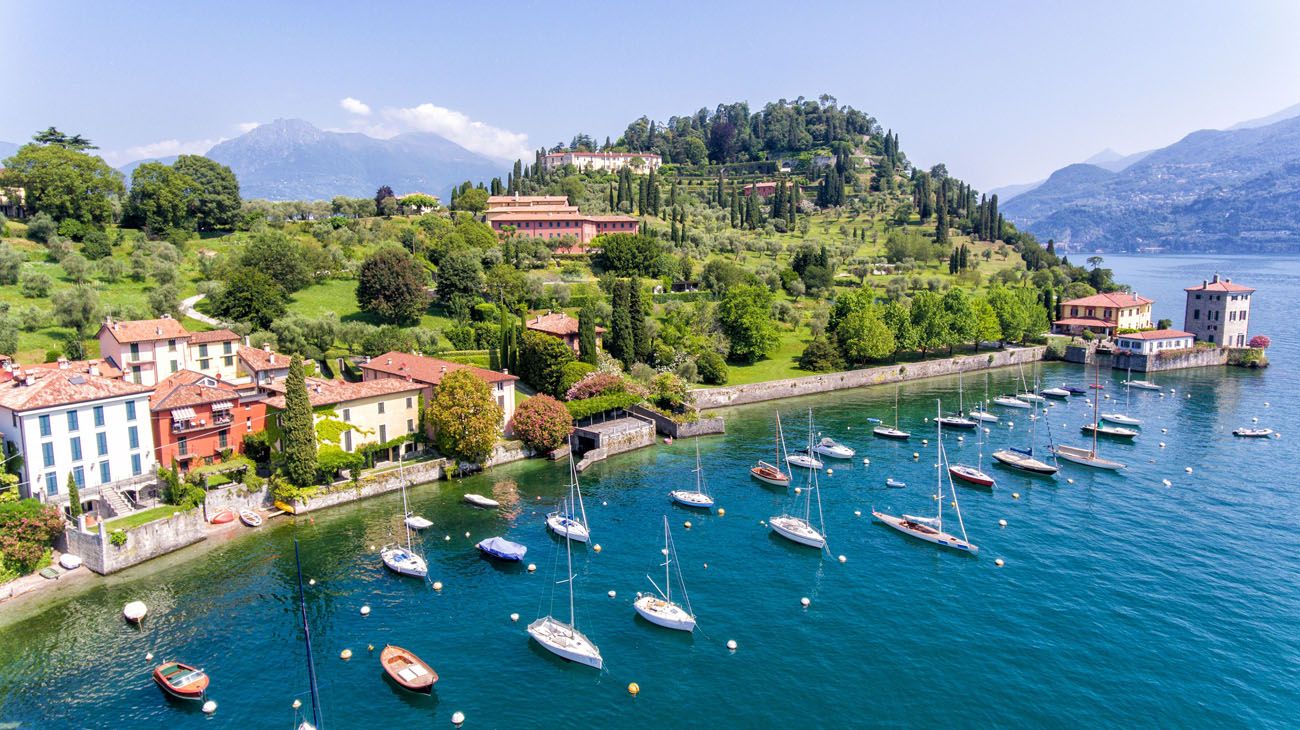 Pescallo (by drone)
Getting Here: From Via Guiseppe Giacomo, head south out of town. There will be a sign to Pescallo on the left hand side of the road. From here, you walk up and over the hill on a pedestrian walkway that is really just another long staircase down to the waterfront in Pescallo. This walkway is labelled as Salita Cappuccini on Google Maps. To get back to Bellagio, you will have to retrace your steps back up this stair climb. It takes roughly 10 to 15 minutes to walk from Bellagio to Pescallo.
7. Lido de Bellagio
If you want to take a break from the heat, go for a swim, or just relax by the water, go to Lido de Bellagio. This club/beach sits right on the waterfront next to the Melzi Gardens.
This is also the spot where we booked our one hour private boat tour of Lake Como, the final thing on our list.
8. Take a Boat Tour of Lake Como
Cruising Lake Como from Bellagio was our favorite experience of our day trip to Lake Como. For one wonderful hour, we cruised past extravagant villas, had gorgeous lakeside views of Bellagio, and got up close with numerous small towns that dot the edge of the lake.
We booked a private one hour tour of Lake Como through Lido de Bellagio. It cost our family of four €140 for the hour, which sounds like a lot, but for that hour we could custom tailor what we did and where we went on Lake Como. We ended up defaulting to the usual one hour tour since it included the highlights that were on our list.
Prior to arriving to Lake Como, I contacted Barindelli taxi boats for pricing. Their prices started at €200 for a one hour tour of the lake and ended at €1000 for 8 hours on the lake. To just walk up to Lido de Bellagio and pay €140 for a one hour tour now sounded like a bargain.
Here are some of the sights we saw on our tour.
Villa del Balbianello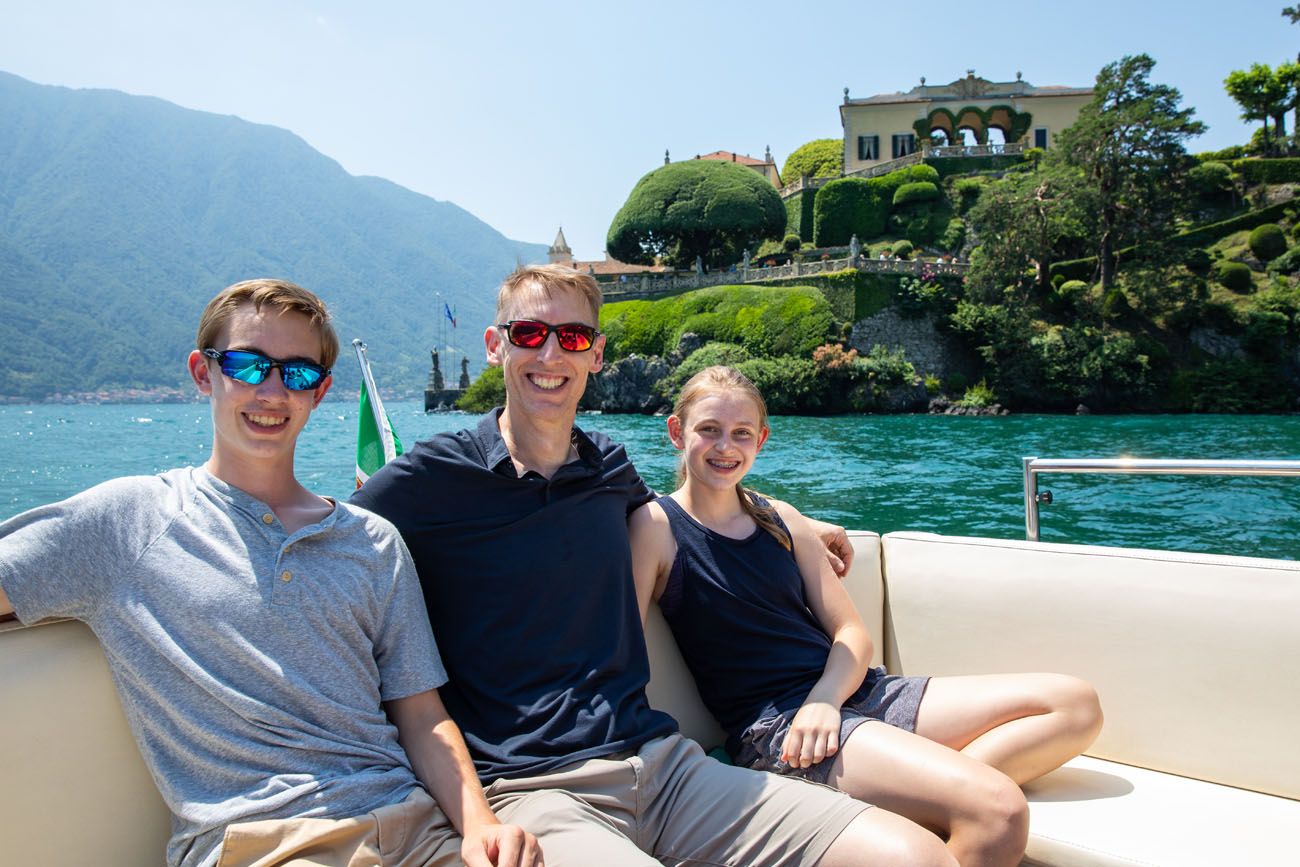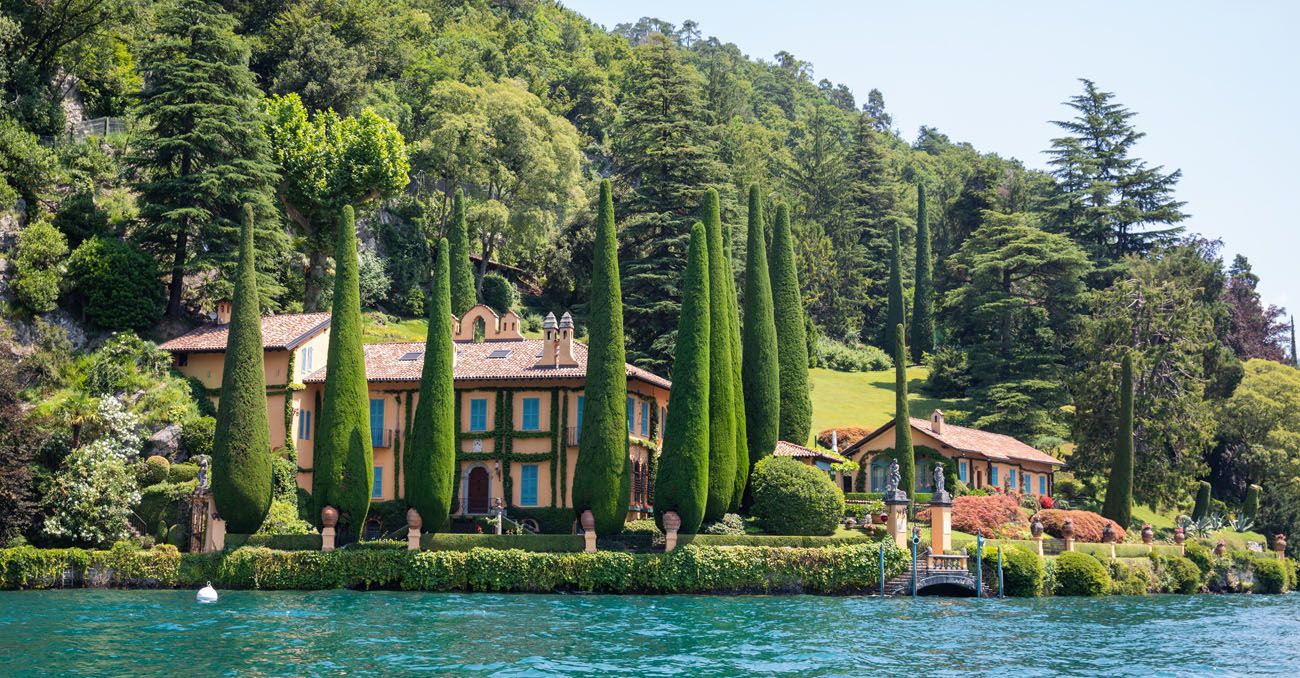 Villa la Cassinella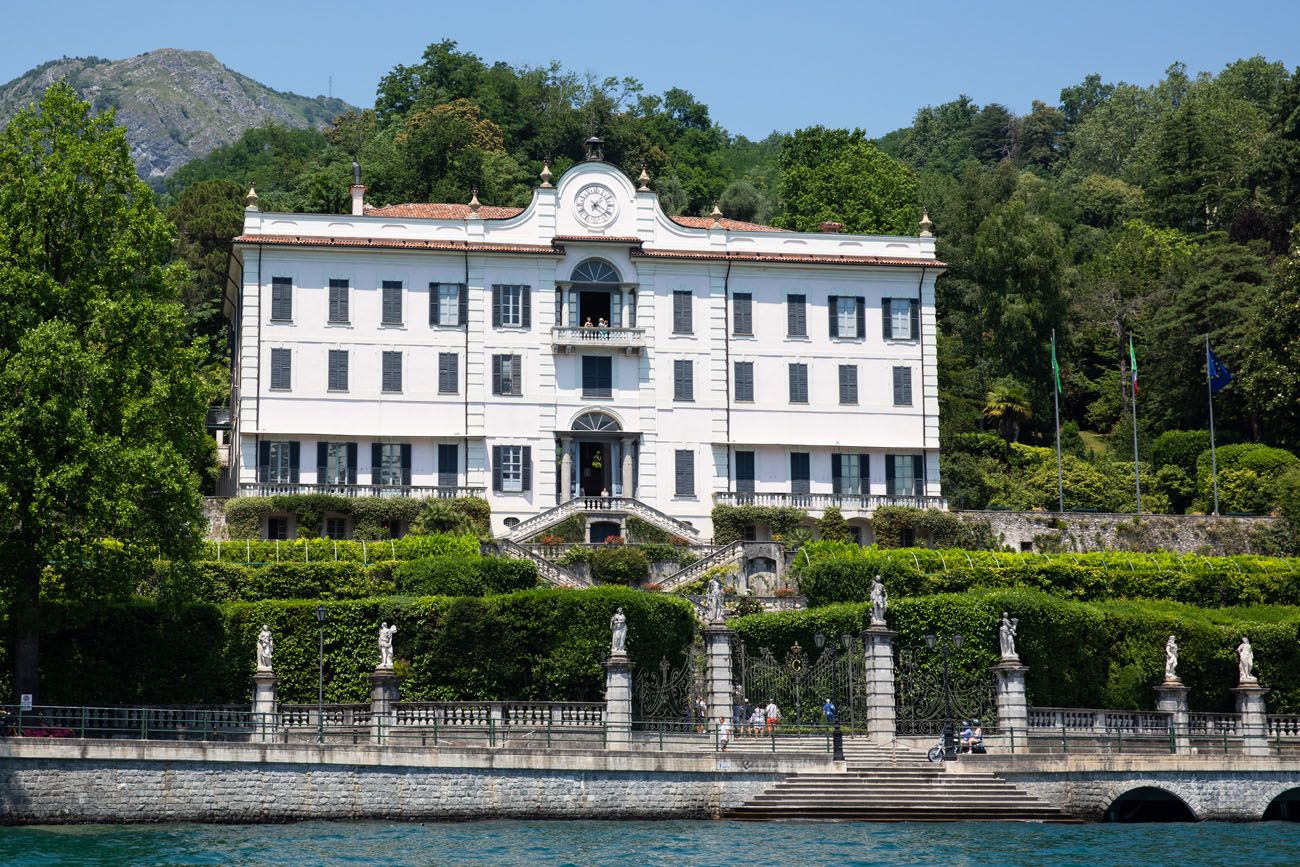 Villa Carlotta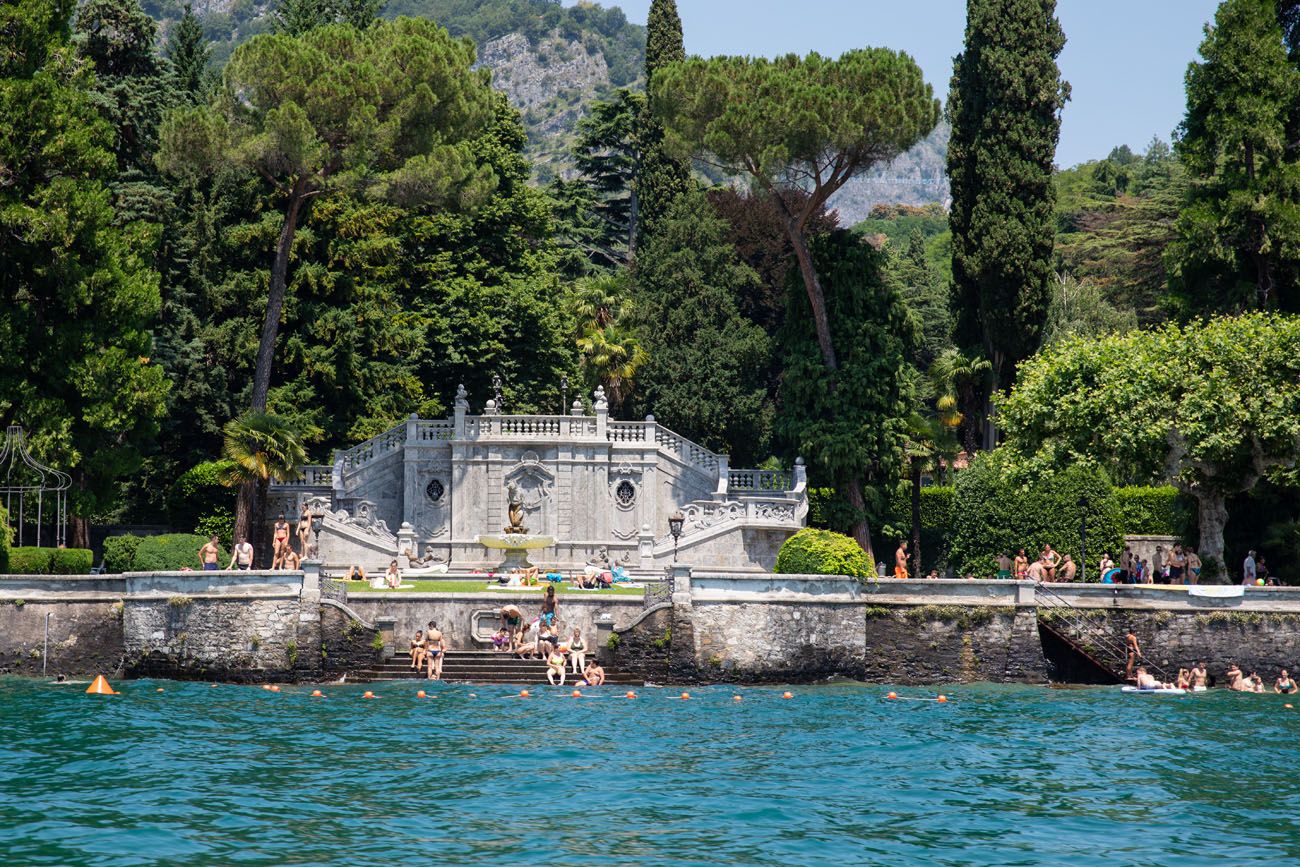 Swimming spot on Lake Como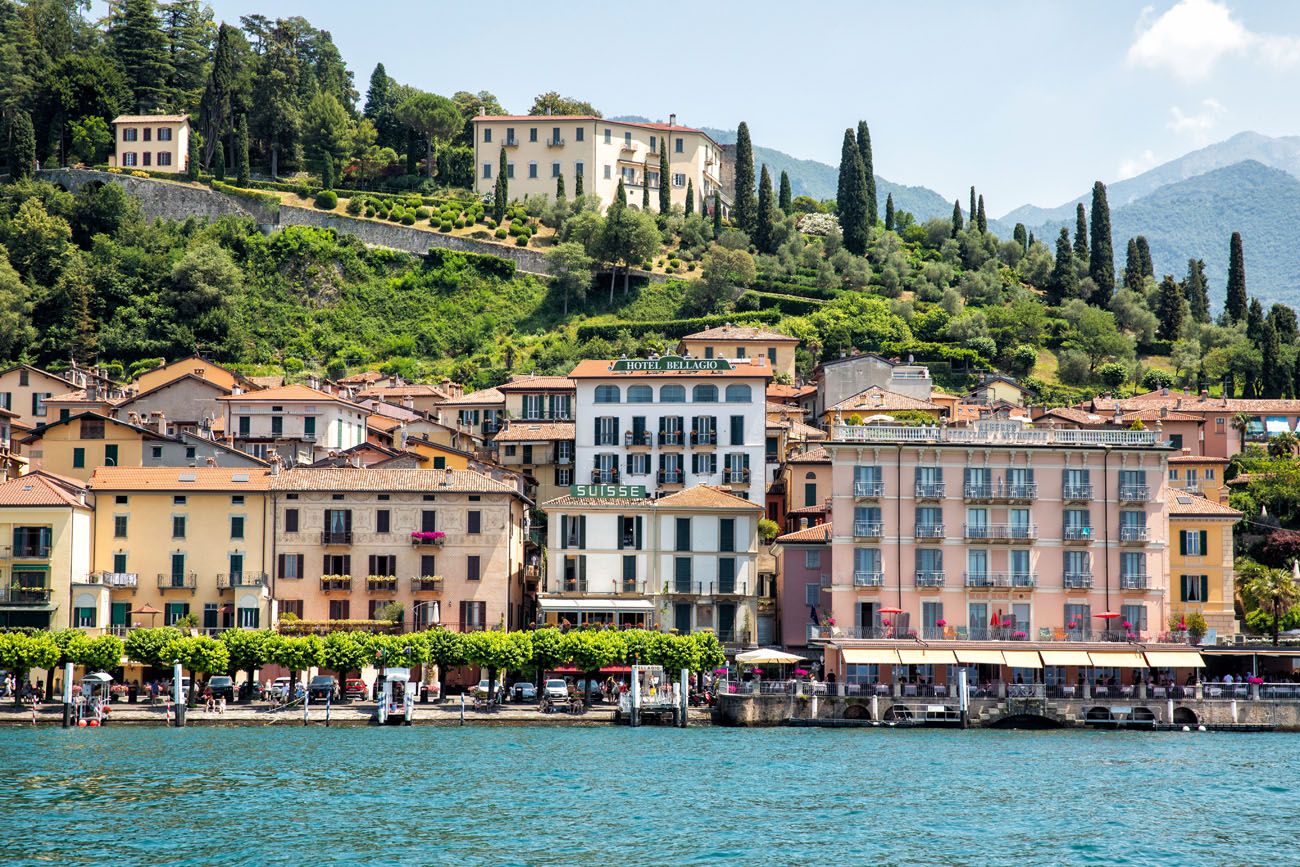 Bellagio
If you are interested in taking this tour, click here to visit the website for Bellagio Boat Service, the company that we used for our one hour tour.
Another option is to take a kayaking tour. On this 1.5-hour tour, you will kayak from Pescallo and around Punta Spartivento, for great views of Lake Como and Bellagio.
Video of Bellagio
What to see more? Check out our video about Bellagio which includes 4K drone clips.
How to Plan Your Time
Everything on this list can be visited in one day or less.
If you want a leisurely experience, or if you want to stroll through Bellagio at the beginning and the end of the day, free of the day trippers, consider spending at least one night in Bellagio.
Bellagio makes a great day trip from Como, Milan, or Lugano. With an extensive public transportation network of trains, buses, and ferries, it's rather easy to travel between these cities.
How to Get to Bellagio
From Milan
By Train
From Milan, take the train to Varenna (1 hour). From Varenna, take ferry to Bellagio. The ferry takes 15 minutes and costs €4.60 per person one way.
By Car
From Milan, it takes one and a half hours to drive to Bellagio. Click here for information on where to park your car in Bellagio.
By Tour
On this full day trip from Milan, visit both Bellagio and Varenna. From Milan, you will travel by coach bus to Como and then cruise to Bellagio and Varenna in a private boat.
You can also join one of these tours from Milan.
---
From Como
By hydrofoil, it takes just over 45 minutes to travel from Como to Bellagio. Motorships are much slower and take two and a half hours to get you from Como to Bellagio.
You can also take a bus from Como to Bellagio (this takes 1 hour 10 minutes).
On this day trip from Como, visit both Bellagio, Italy and Lugano, Switzerland, plus cruise on Lake Como.
---
From Lugano
By Bus
It takes one hour by bus to travel from Lugano to Menaggio. From Menaggio you will take a ferry to Bellagio.
Click here for the bus schedule.
Ferry to Bellagio
From Menaggio, take the ferry to Bellagio. You can purchase your ferry tickets at the booth at the ferry terminal. Some ferries do not go directly to Bellagio. It might be quicker, depending on when you arrive, to cruise to Varenna and stay on the ferry to continue to Bellagio. When you purchase your ferry tickets you can ask the cashier which ferry you should get on.
It takes 15 minutes to cruise from Menaggio to Bellagio.
Click here for the links to the timetables and pricing on the official website.
By Car
If you have a car, it takes 40 minutes to drive between Lugano and Menaggio. In Menaggio, we parked at Parcheggio gratuito via IV Novembre 102, a small, free parking lot located just south of the ferry terminal. Here are the GPS coordinates: 46.014950, 9.237051
There is no parking at the ferry terminal.
See the instructions above on how to take the ferry from Menaggio to Bellagio.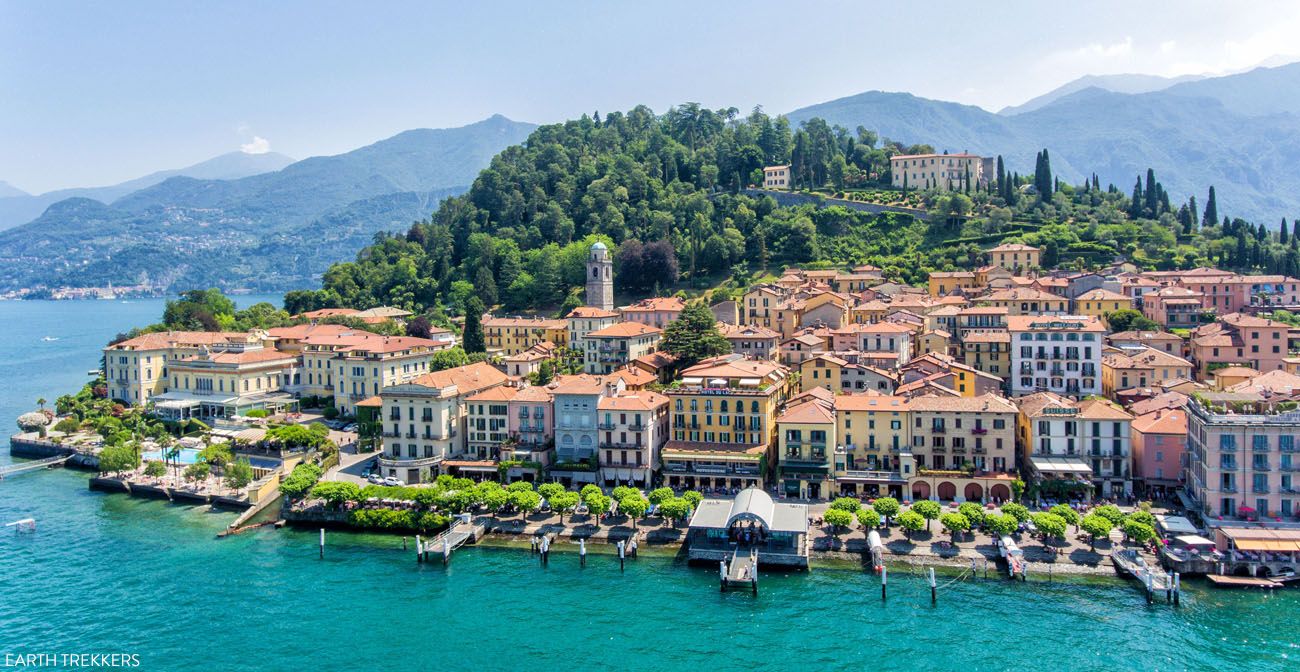 Bellagio (by drone)
What We Did
We visited Bellagio and Lake Como on a day trip from Lugano, Switzerland. From Lugano, it was a one hour drive to Menaggio. We took a morning ferry from Menaggio to Bellagio and then spent a nice chunk of the day in Bellagio and cruising Lake Como.
Mid-afternoon, we took the ferry to Varenna, spent several hours in Varenna, and then took the ferry back to Menaggio.
It was a very busy, action-packed day but it was also our first day on our latest tour through Europe, so we were full of energy.
We did this on June 30 during the end of the crazy European heat wave. Temperatures got up to 94°F during the day with a heat index near 100°F. It was hot, but the ferry and boat rides, and visits to the cafes, helped keep us cool. Bellagio and Varenna were busy but they were not uncomfortably crowded.
---
If you have plans to visit Bellagio and have questions, comment below.
More Information for Your Trip to Italy
ITALY ITINERARIES: If you are just beginning to plan your Italy itinerary, take a look at our 10 Days in Italy Itinerary for five different ways to spend 10 days in Italy. We also have a detailed 10 day itinerary that includes Lake Como, Milan, Verona, the Dolomites, and Venice.
NORTHERN ITALY: If you plan to visit the Dolomites, read our article Best Hikes in the Dolomites. Verona is a beautiful city to add to your Italy itinerary and we also have a detailed guides on Riva del Garda on Lake Garda on how to day trip to Lake Como and Bellagio.
VENICE: We cover the top experiences in Venice in our Venice Bucket List. Learn where to get the best views of Venice in our article 12 Beautiful Views of Venice. And to help you plan your time, take a look at our one day in Venice itinerary and two days in Venice itinerary.
PISA: Learn how to visit the Leaning Tower of Pisa while traveling from Florence to the Cinque Terre.
CINQUE TERRE: One of the best experiences in the Cinque Terre is to hike between all five towns. If you are traveling on a budget, get our money saving tips for the Cinque Terre.
We have TONS more information about Italy in our Italy Travel Guide, including Rome, Florence, Venice, Tuscany, the Dolomites, the Amalfi Coast, the Cinque Terre, and Puglia.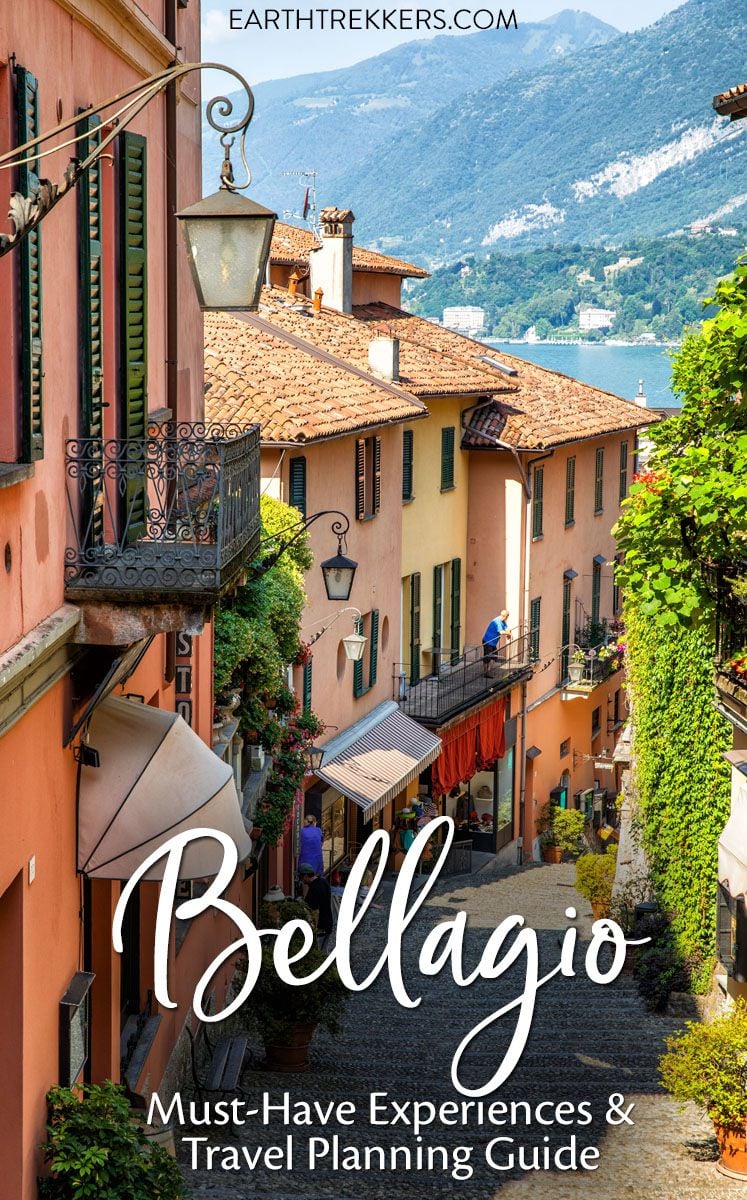 Note: This post contains affiliate links. When you make a purchase using one of these affiliate links, we get paid a small commission at no extra cost to you.
All rights reserved © Earth Trekkers. Republishing this article and/or any of its contents (text, photography, etc.), in whole or in part, is strictly prohibited.