Garmisch-Partenkirchen, a wonderful small town located in Bavaria, Germany, was our home base for one solid week. From Garmisch-Partenkirchen, we frequently day tripped to Austria, Liechtenstein, and other destinations in Bavaria.
Garmisch-Partenkirchen is a great place from which to explore southern Germany. It is located in the German Alps, just a few miles from the border with Austria, which we visited quite a bit. With these mountains comes rain, particularly in the summer. It rained every day, usually in the afternoon, so we quickly learned to get sightseeing done early in the day.
Day Trips and Things to do in Garmisch-Partenkirchen
Day Trip to Liechtenstein
The first thing we did was to visit Liechtenstein, one of the world's smallest countries. Liechtenstein is very low on the excitement meter when it comes to traveling. We stopped for coffee and did a little souvenir shopping before continuing our journey west into Switzerland. Here we visited the small and unheard of town of Buchs, for a tour of the fortress and a stroll through the town's shopping district. We knew Liechtenstein wasn't going to be the most exciting destination on our agenda, but when else in our lives are we going to be able to visit this very tiny country?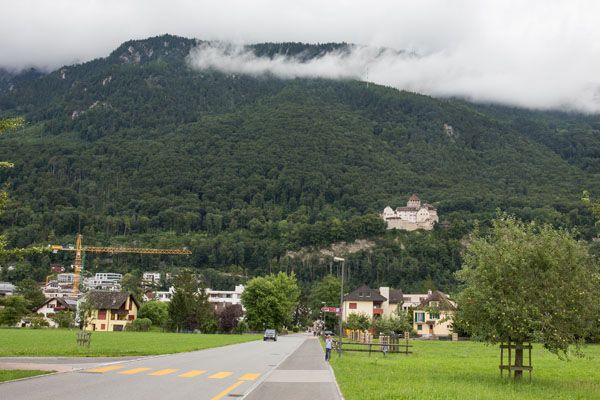 Best Thing to do in Garmisch with Kids
Life got much more exciting when we found a toboggan near our apartment. Garmisch-Partenkirchen was the site of the 1936 Winter Olympics, and we were able to climb the ski jump for great views of Garmisch, and take several runs on the toboggan ride. Tyler and Kara have been asking to visit an amusement park and this will have to do for now.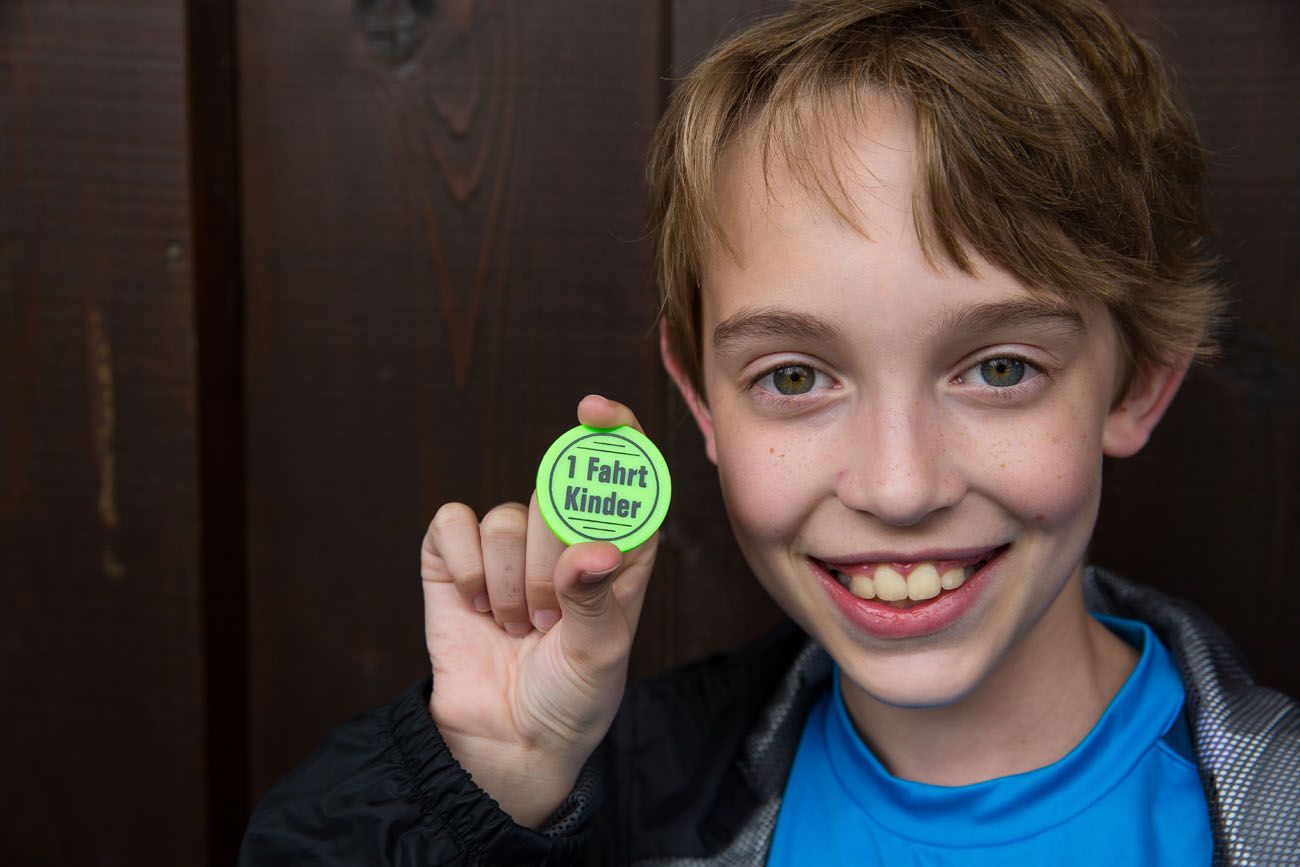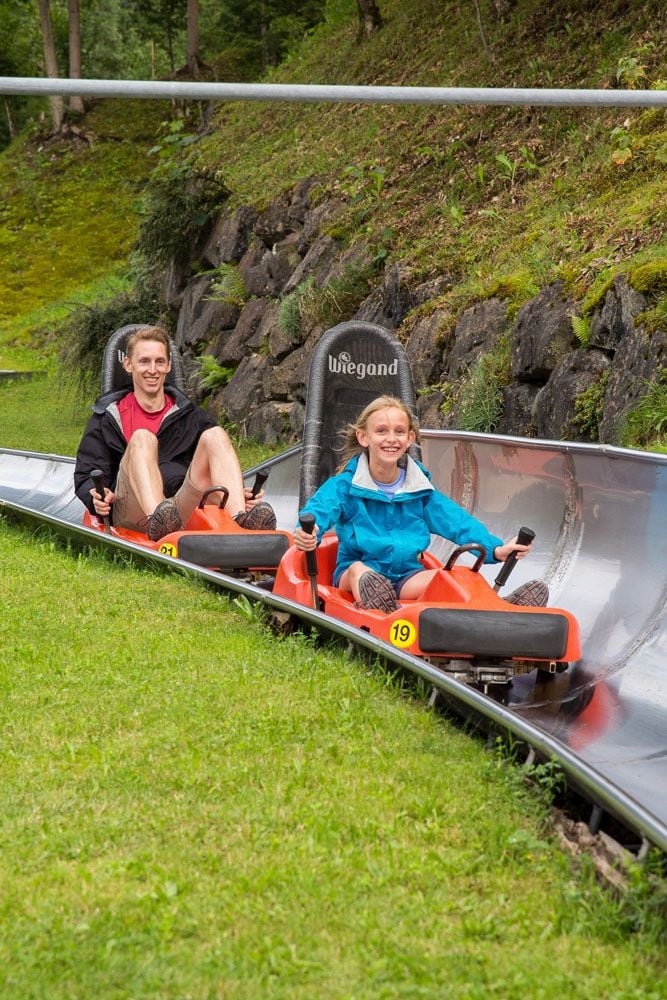 A Visit to Neuschwanstein
The best day of the week came when we visited Neuschwanstein and Zugspitze. This was our first day with blue skies (until late afternoon) so we tried to get as much out of it as possible.
Neuschwanstein, one of Germany's most beautiful palaces, is located one hour west of Garmisch-Partenkirchen. This is best visited first thing in the morning as it slowly fills up during the day with day trippers from Munich and surrounding towns.
The castle was smaller than we were expecting, but it was still very impressive. It was built by King Ludwig in the late 1800's, so it is relatively modern. We took the quick, informative tour through the castle (Tyler and Kara hate walking around with tour groups but they did not mind this one).
The inside of the palace is beautiful. There was an ornately decorated throne room, fanciful woodwork and paintings, and splendid views out of the windows. King Ludwig did a fabulous job designing this castle. Unfortunately for him, he only lived in the castle for 172 days , until he was declared mentally unfit to rule and was removed from power. A few days later he and his psychiatrist were found dead in a lake. Their cause of death still remains a mystery today.
The palace was immediately turned into a museum and now thousands of people like ourselves get to enjoy Ludwig's vision and sense of style. Walt Disney liked Neuschwanstein so much that his design for Cinderella's castle in Walt Disney World is based on this castle.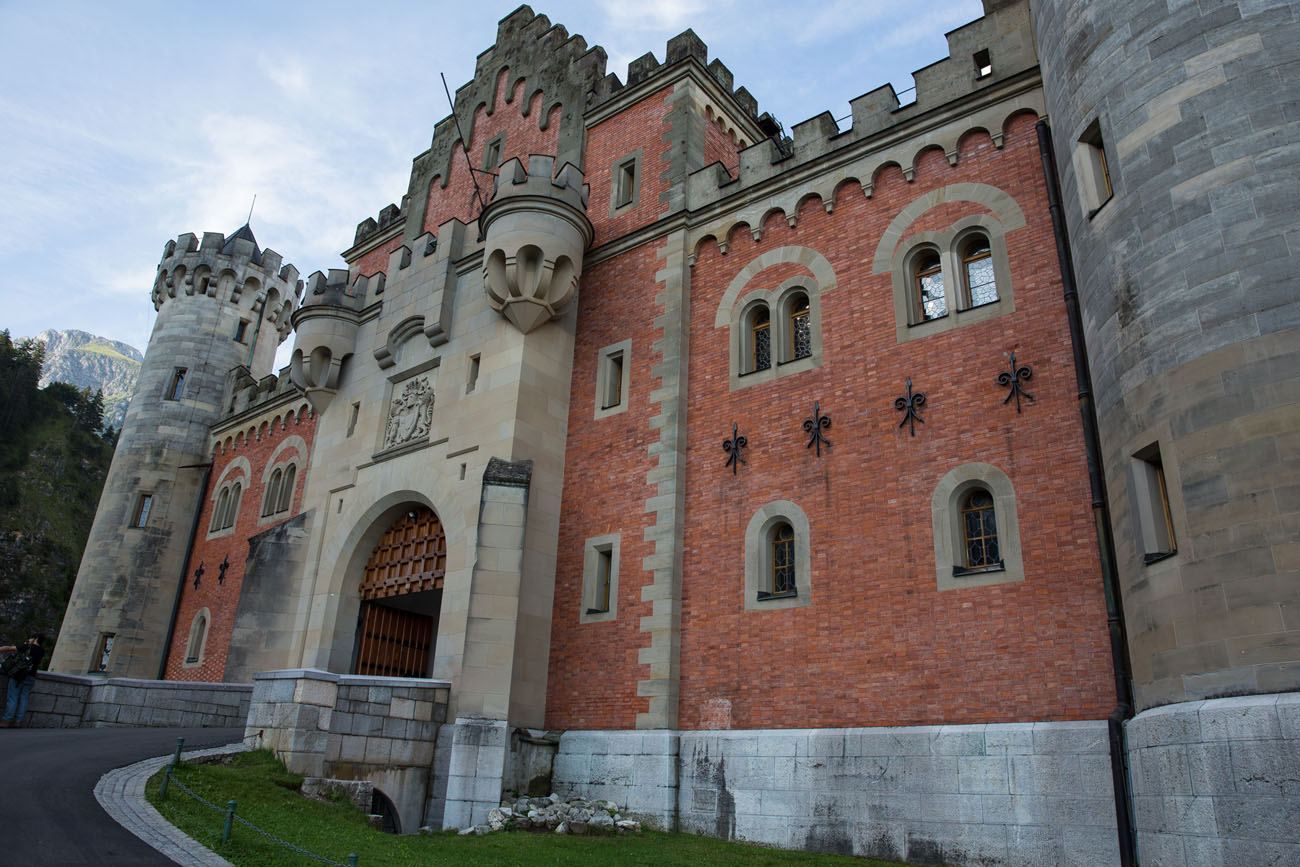 Best Views of Neuschwanstein
From the castle we walked to Mary's Bridge for postcard views of the castle. It was a tight fit on a narrow bridge, with people from all over the world trying to take family photos with one of Germany's most iconic sites in the background.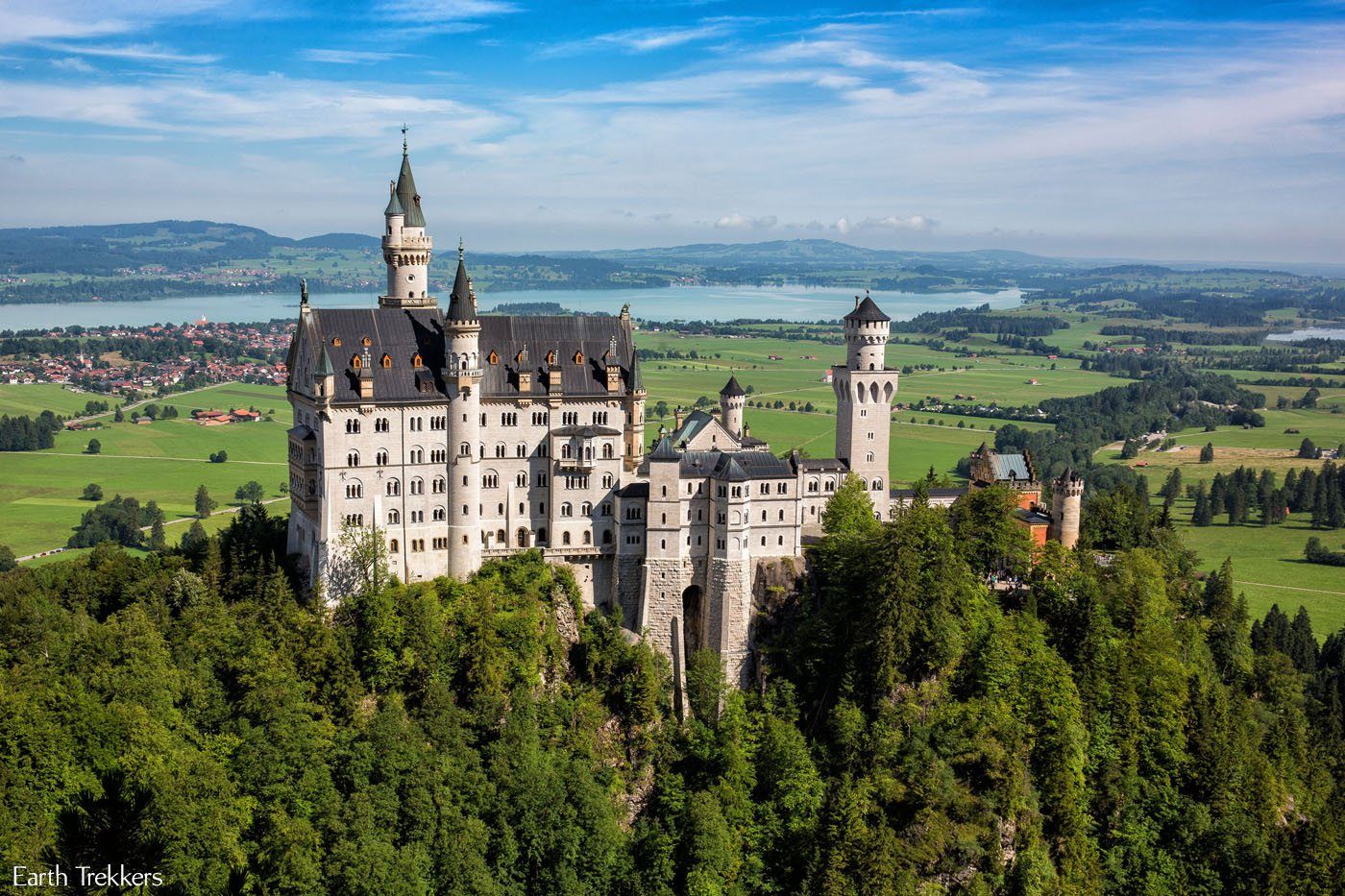 This view of Neuschwanstein is beautiful, but the view I wanted, the ones pictured on postcards, comes from another viewpoint. We climbed up the mountains overlooking Neuschwanstein, finding a wonderful picnic spot, and later enjoying awesome views of the scenery here. This trail took us too high over Neuschwanstein for the the view I wanted, which I later learned was only accessible with hot air balloon. So much for that idea!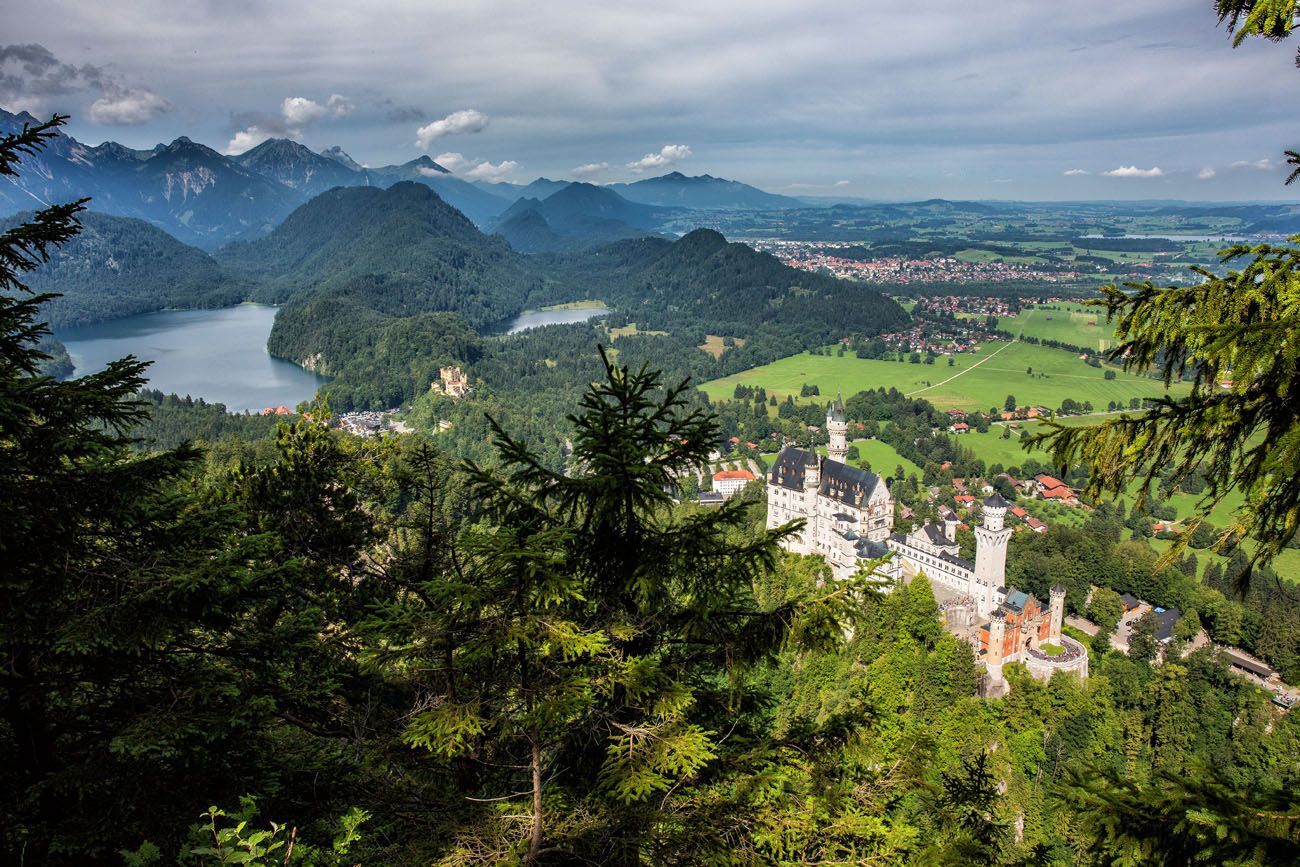 Zugspitze, the Highest Peak in Germany
After getting our fill of Neuschwanstein, we drove 45 minutes into Austria for a cable car trip up Zugspitze, Germany's highest mountain. This mountain sits on the border between Austria and Germany, and can be accessed via cable car from both. Austria's cable car costs less per person and it is less crowded than Germany's cable car.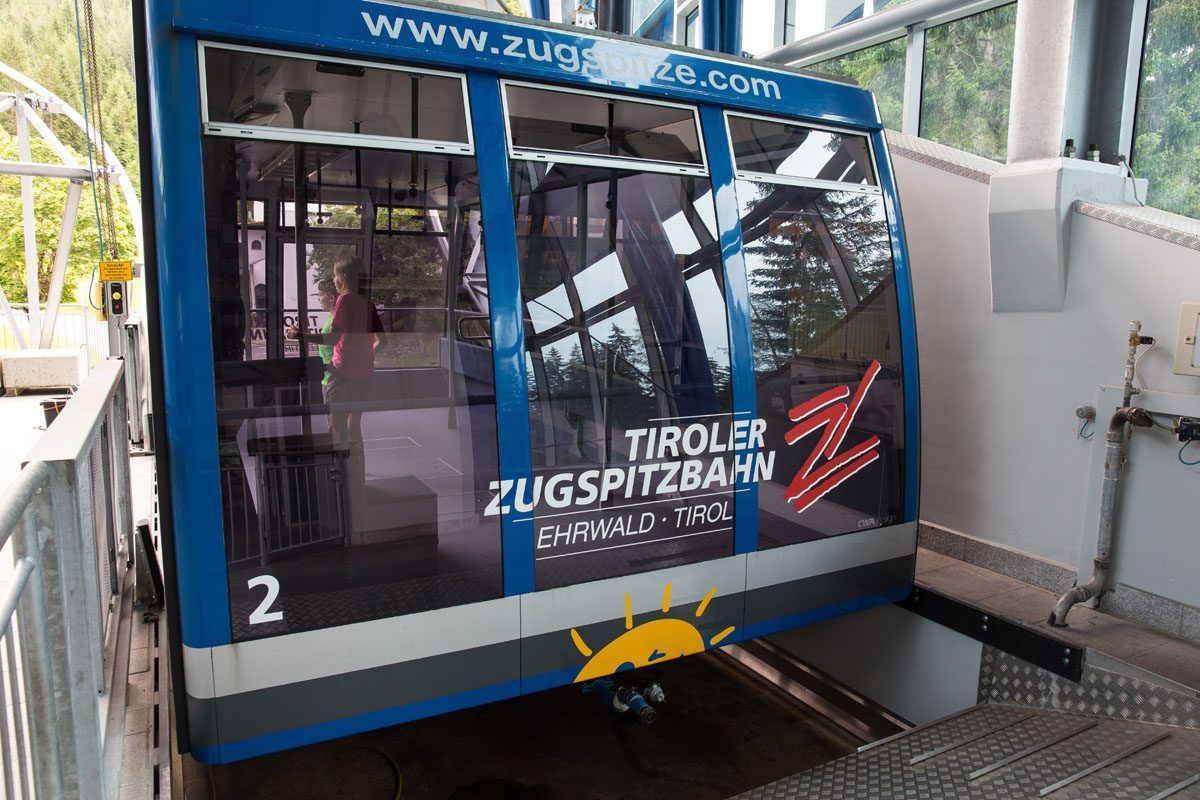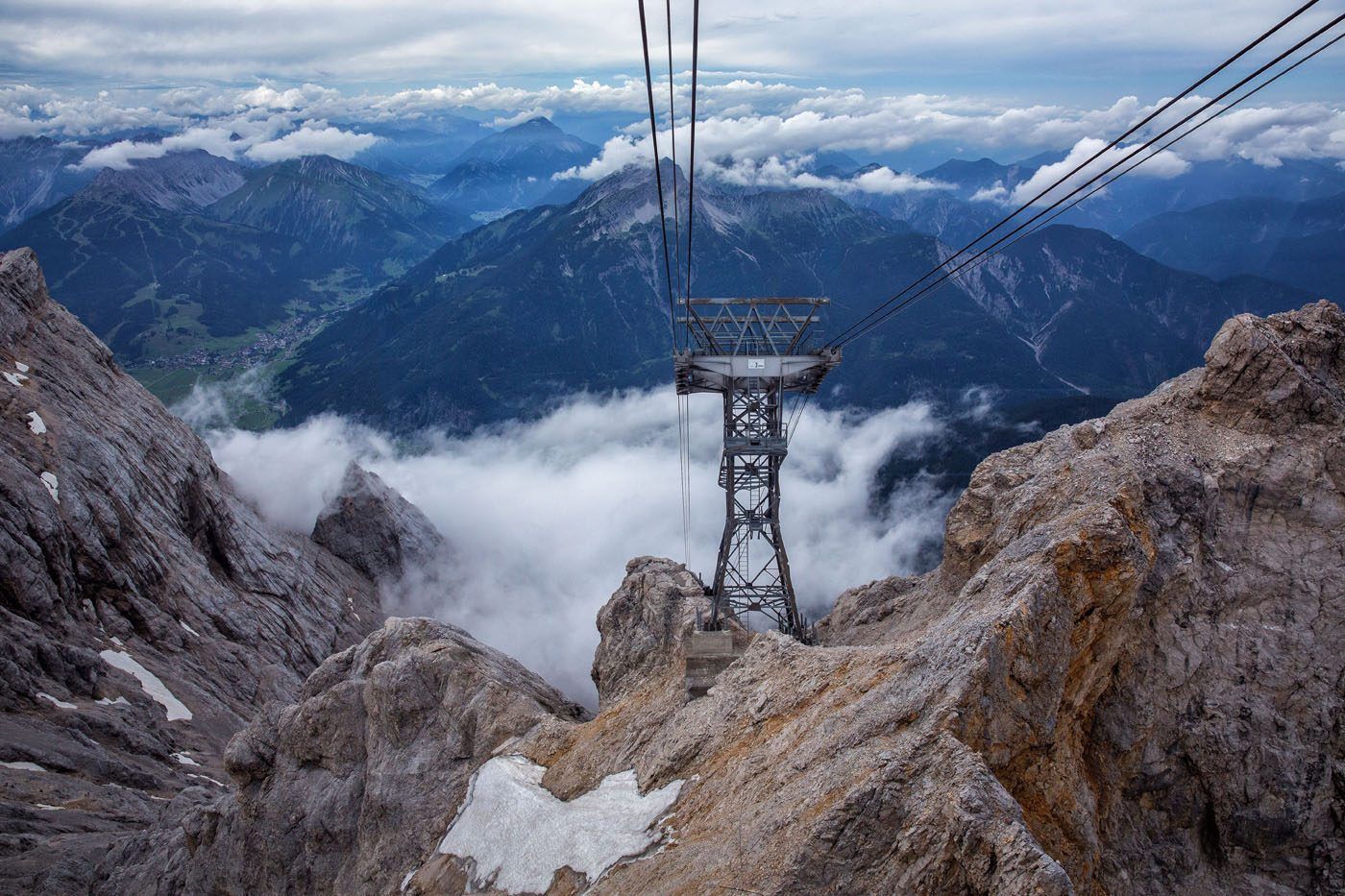 In ten minutes the cable car took us from the valley to the peak of Zugspitze. We stepped out of the cable car into very chilly air. The four of us wandered between the Austrian and German sides of Zugspitze, enjoying views stretching out over the Alps all the way to Switzerland. It was amazing.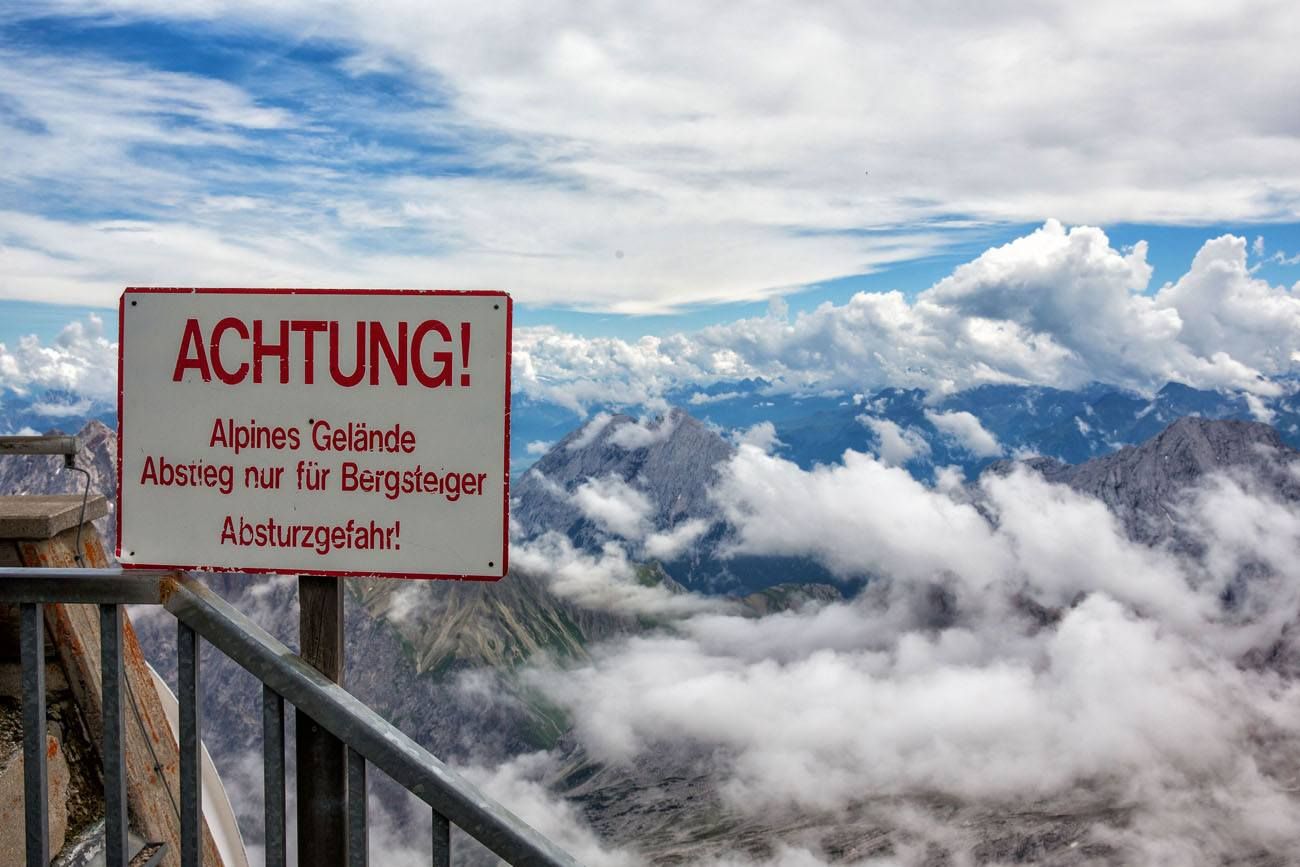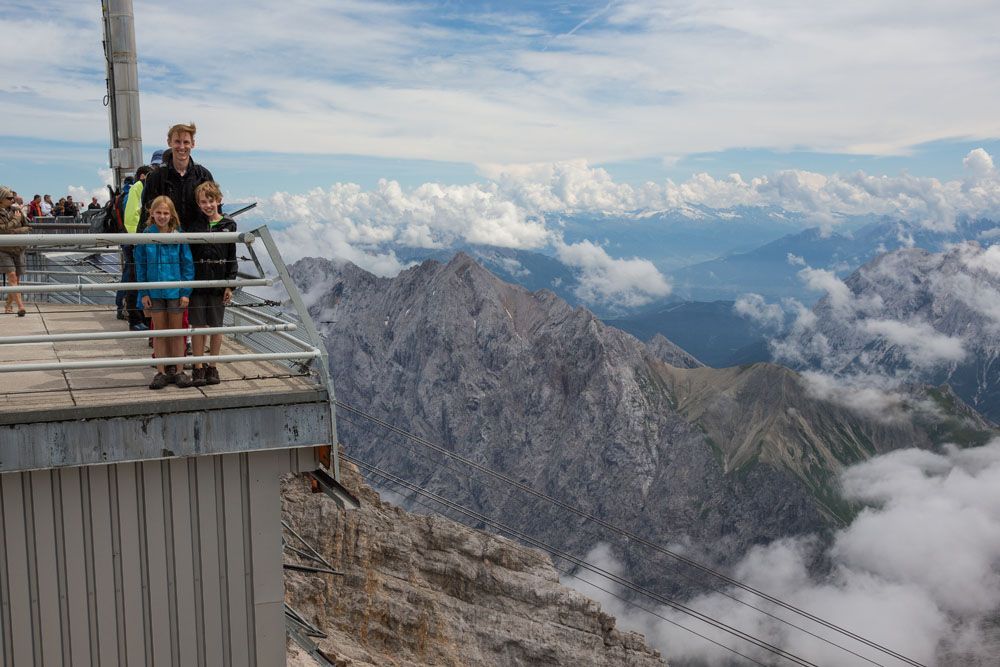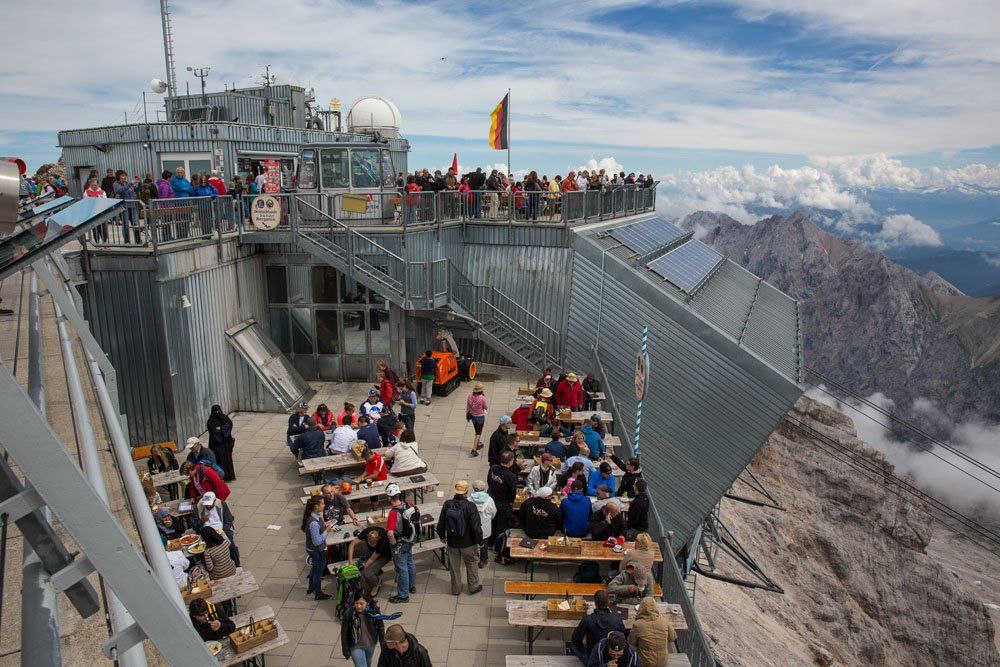 On the German side the peak of Zugspitze can be climbed. People were climbing up the rocky peak, holding onto metal cables to prevent falling off the side of the mountain into the valley below. This looked like something we wanted to do!
We took turns, the boys going first, and then the girls. It took awhile since there was a line of people all making the somewhat dangerous ascent for photos on top of Zugspitze. We had no problems at all, and Tyler and Kara scrambled up the mountain like it was nothing. We took our photos and said good-bye to Zugspitze.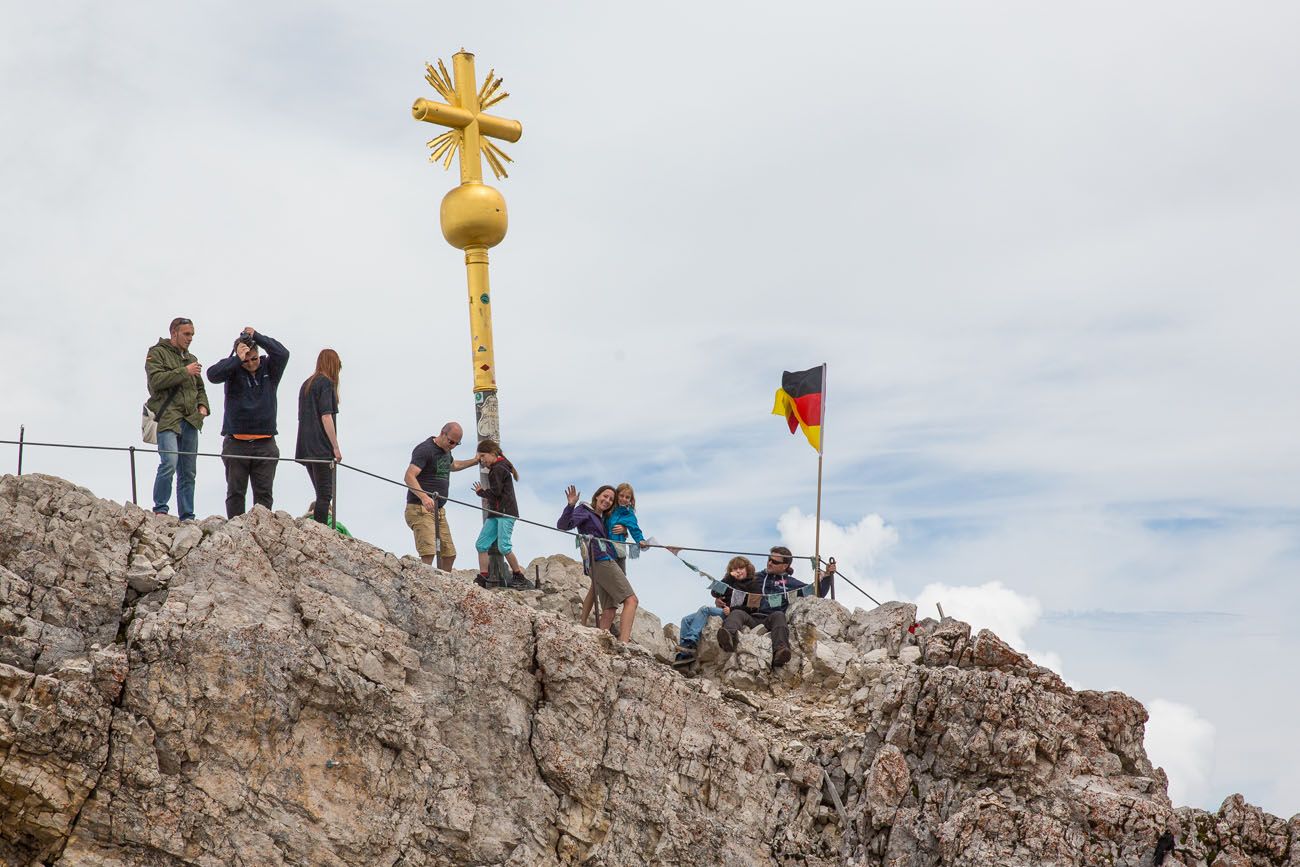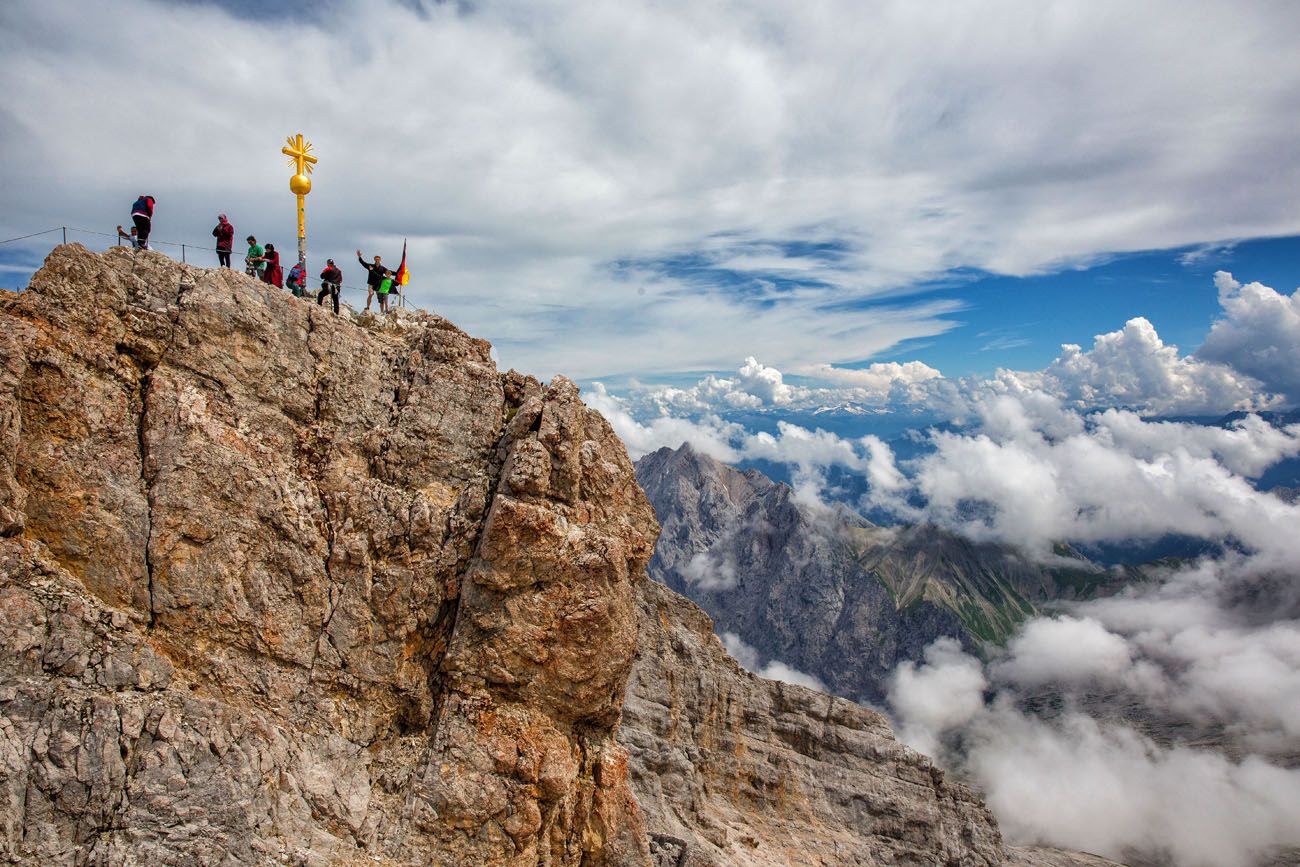 Day Trip to Innsbruck, Austria
During our very busy week we visited the town of Innsbruck, Austria. This was another short drive from Garmisch. We toured the old town, ate Japanese food for lunch, rode the funicular up the mountain for views over the city, and visited the Olympic Stadium. Innsbruck was the site of both the 1964 and 1976 Winter Olympics. We will see our third site soon when we travel to Munich.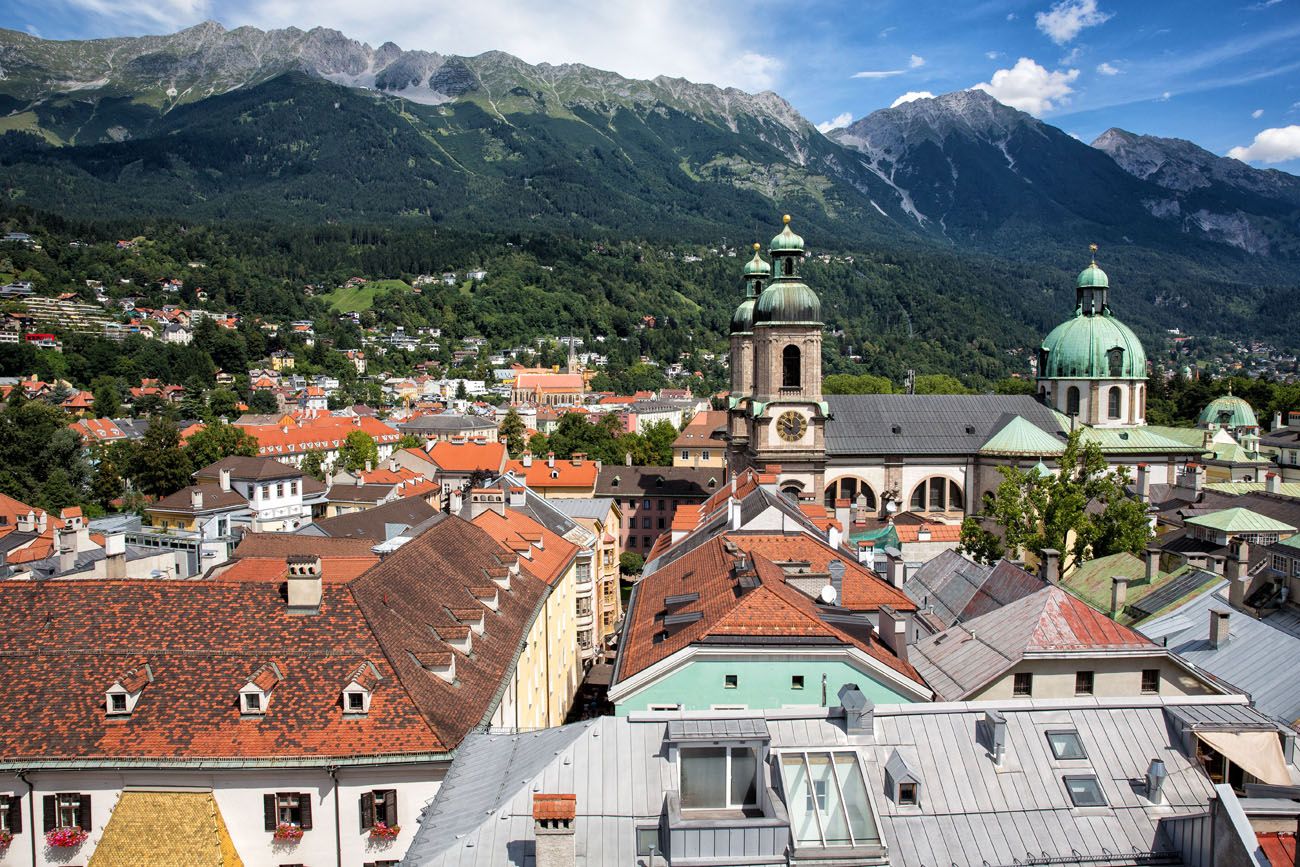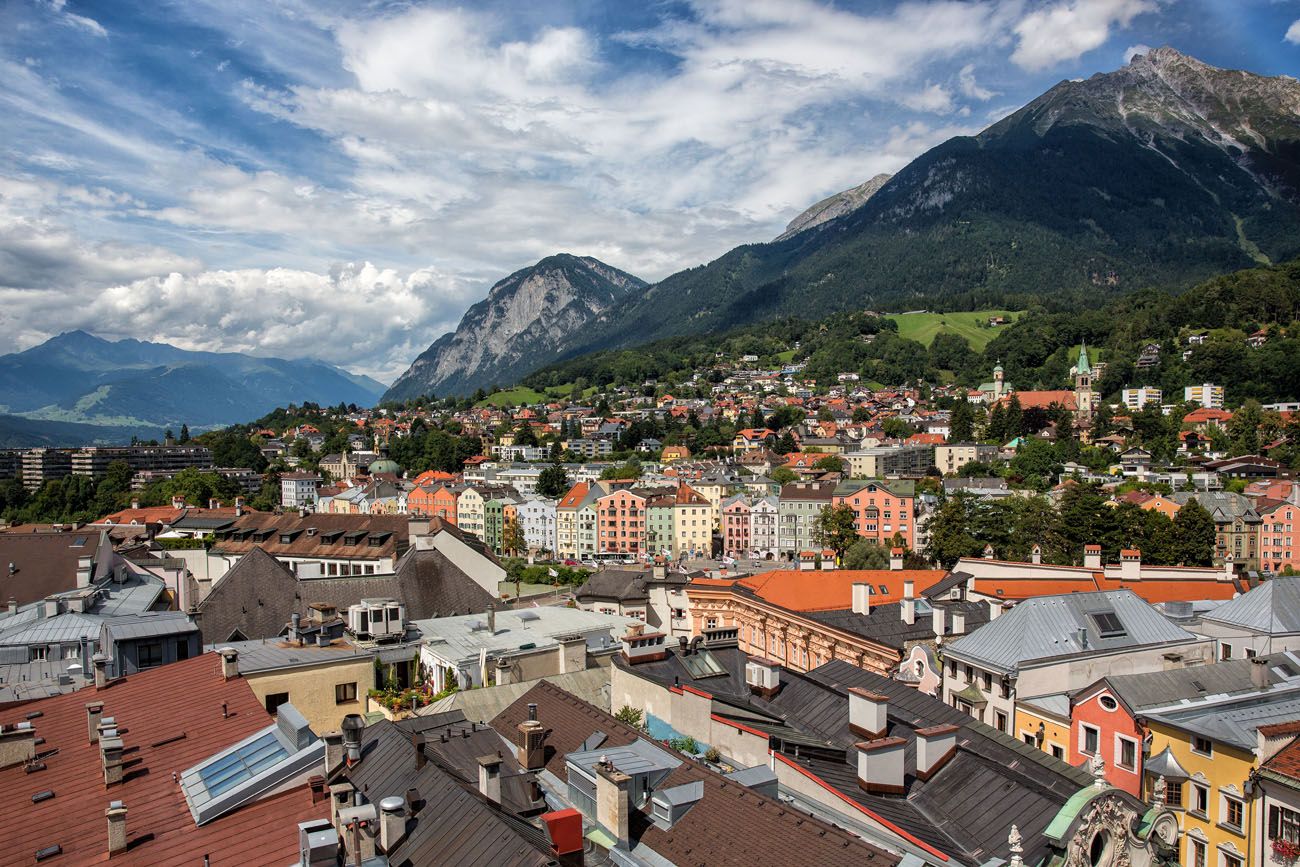 Rothenburg, Germany
Our time in Bavaria, Germany ended in Rothenburg, Germany. Rothenburg is the quintessential German town, a medieval walled town located along the Romantic Road. For the most part, it was saved from bombing during WWII, as Nazi's surrendered it to Allied Forces rather than have it destroyed. Now tourists from all over the world flock to this city every year.
For us, it was a three hour drive north from Garmisch-Partenkirchen. It was well worth the drive, this quaint, beautiful, old German city which we fell in love with.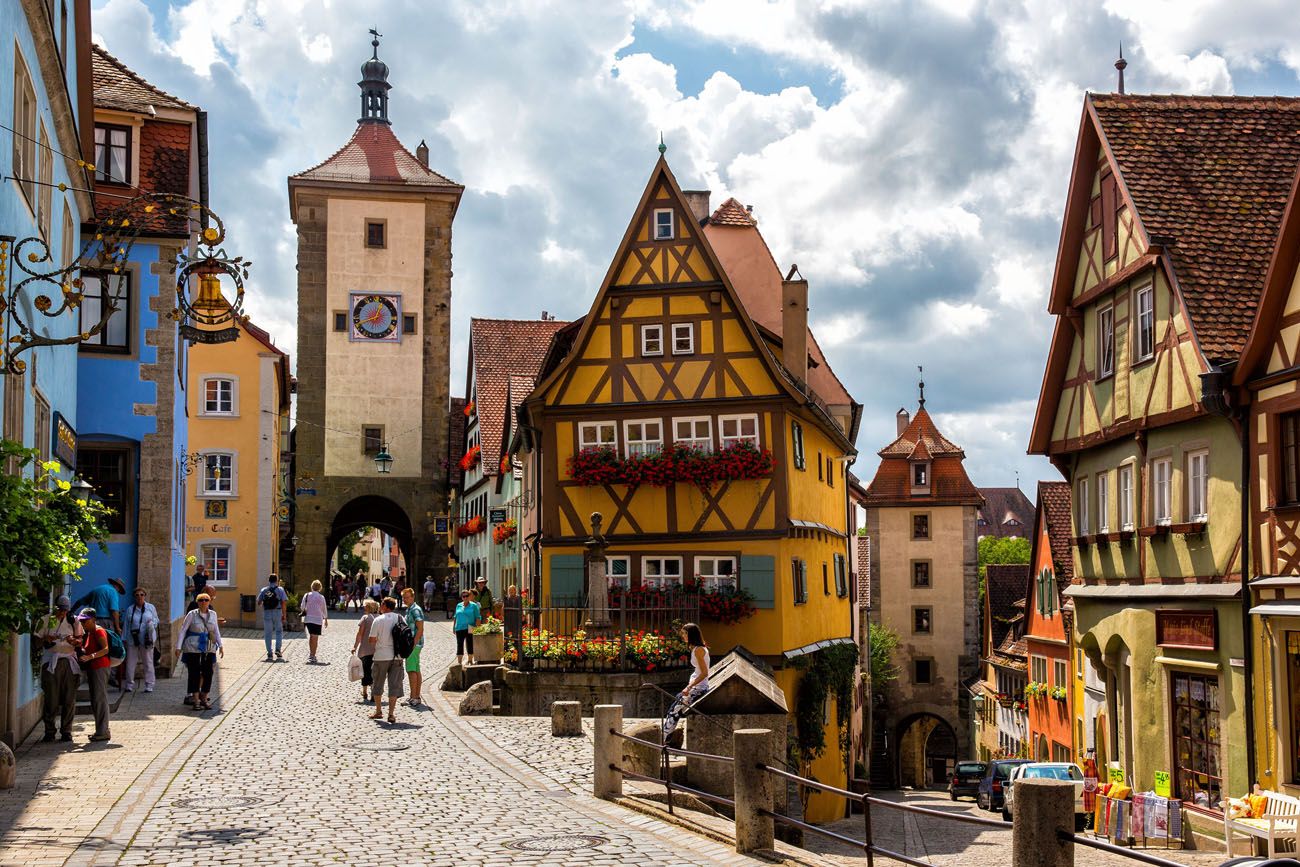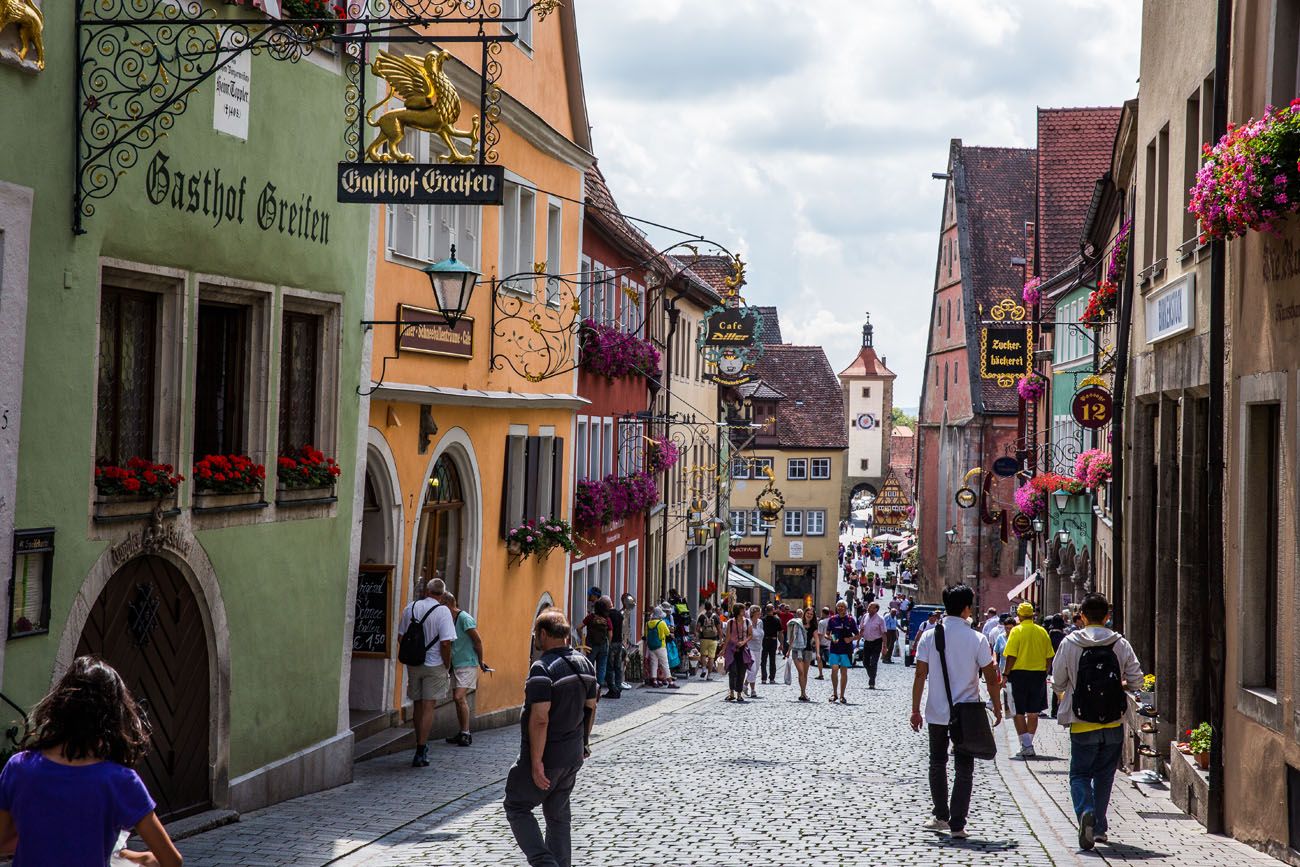 ---
More Information for Your Trip to Germany:
All rights reserved © Earth Trekkers. Republishing this article and/or any of its contents (text, photography, etc.), in whole or in part, is strictly prohibited.