Rakotzbrücke, also called the Devil's Bridge, looks like something that belongs in a fairytale.
This unique looking bridge is tucked away in a small park in Saxony, Germany. Getting here can be a challenge, since Rakotzbrücke is not located near any major city. However, if you combine a trip here with other nearby destinations, you can turn this visit into a wonderful day trip.
IMPORTANT UPDATE: The bridge recently underwent a renovation project. Our photos were taken before the renovation.
What is Rakotzbrücke?
Rakotzbrücke is one of many Devil's Bridges in Europe.
So, What is a Devil's Bridge?
Numerous Devil's Bridges were built during medieval times. These bridges are masonry bridges that are either so spectacular or so challenging to build that only the devil could have helped with their construction. The legend goes that the devil helps to build the bridge in exchange for soul of the first human who crosses the bridge. Each bridge has its own unique folktale.
Rakotzbrücke was built in 1860 by human hands. The entire bridge is manmade, including the jagged, rocky spires on either end of the bridge and the pointed rocks that sit out in the lake. Even though Satan did not play a role in the construction of this bridge, it still gets the name Devil's Bridge for its delicate arch. It's so extraordinary that Satan must have built it.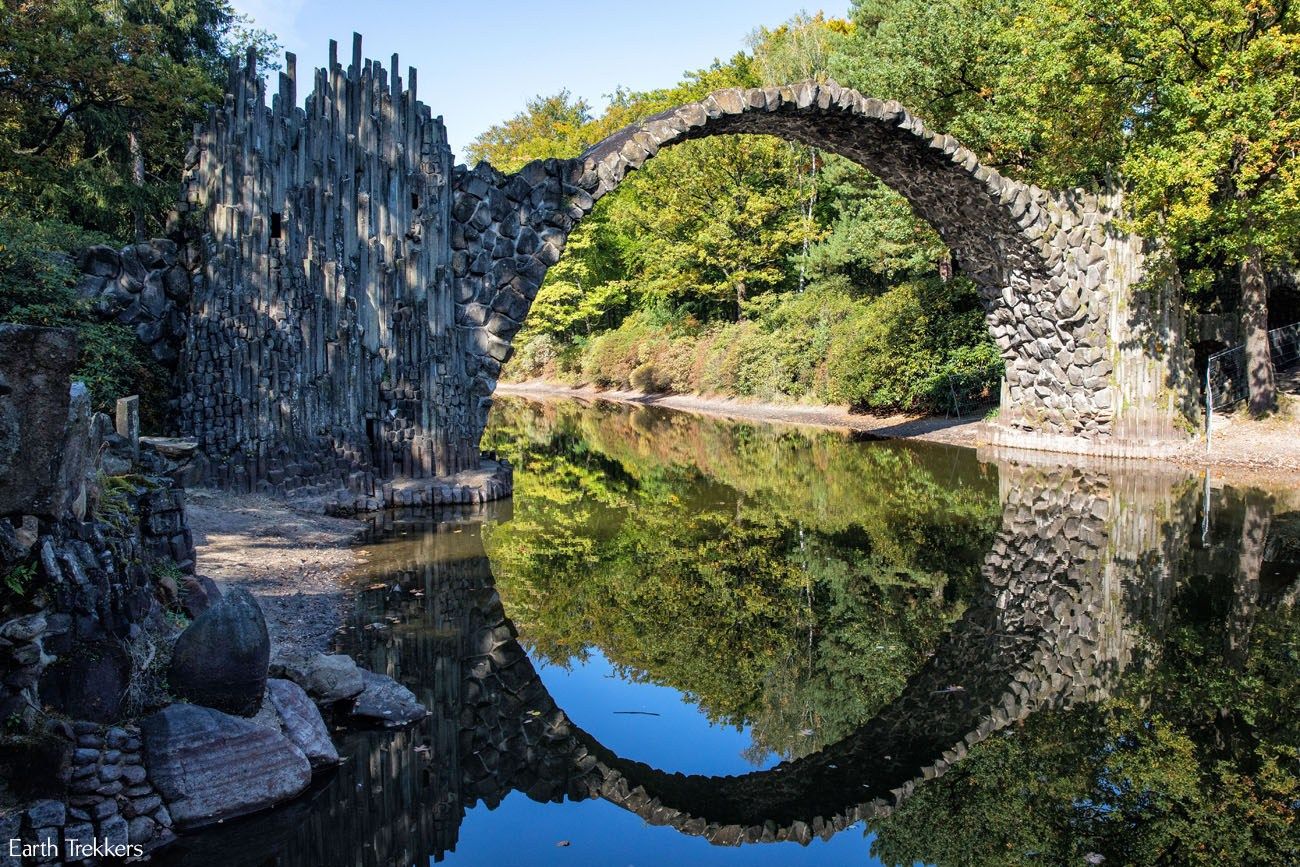 Getting to Rakotzbrücke
Rakotzbrücke is located in Rhododendronpark Kromlau near Gablenz. Most people visit Rakotzbrücke on a day trip from Berlin.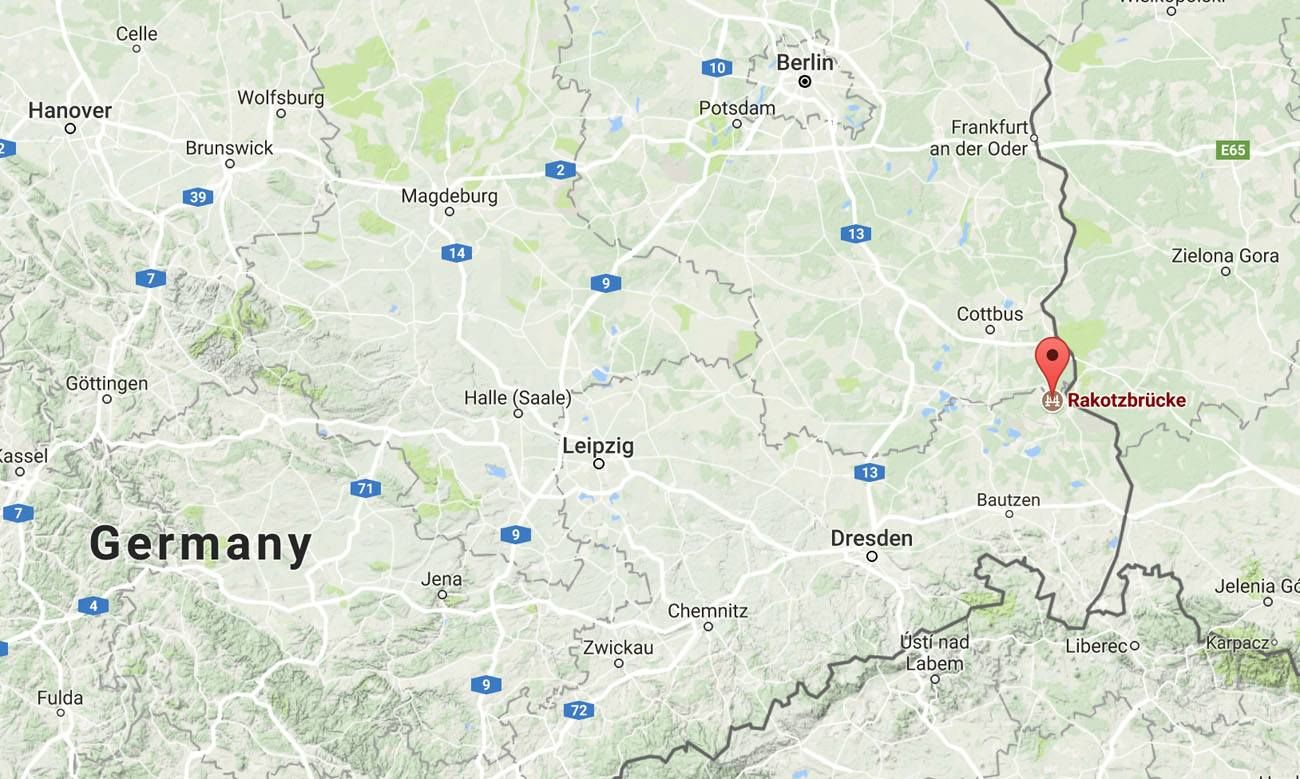 By car: Driving is the most convenient way to get here. From Berlin, it is a 165 km drive, mostly on the Autobahn, and it takes about two hours to get here.
There is a parking lot across the street from the park (GPS coordinates of the parking lot: 51.537472, 14.635447). There is a small fee to park here, using an automated ticket booth. Cross the street and follow the signs pointing towards "Rakotzbrücke." It is a five-minute walk from the parking lot to the bridge.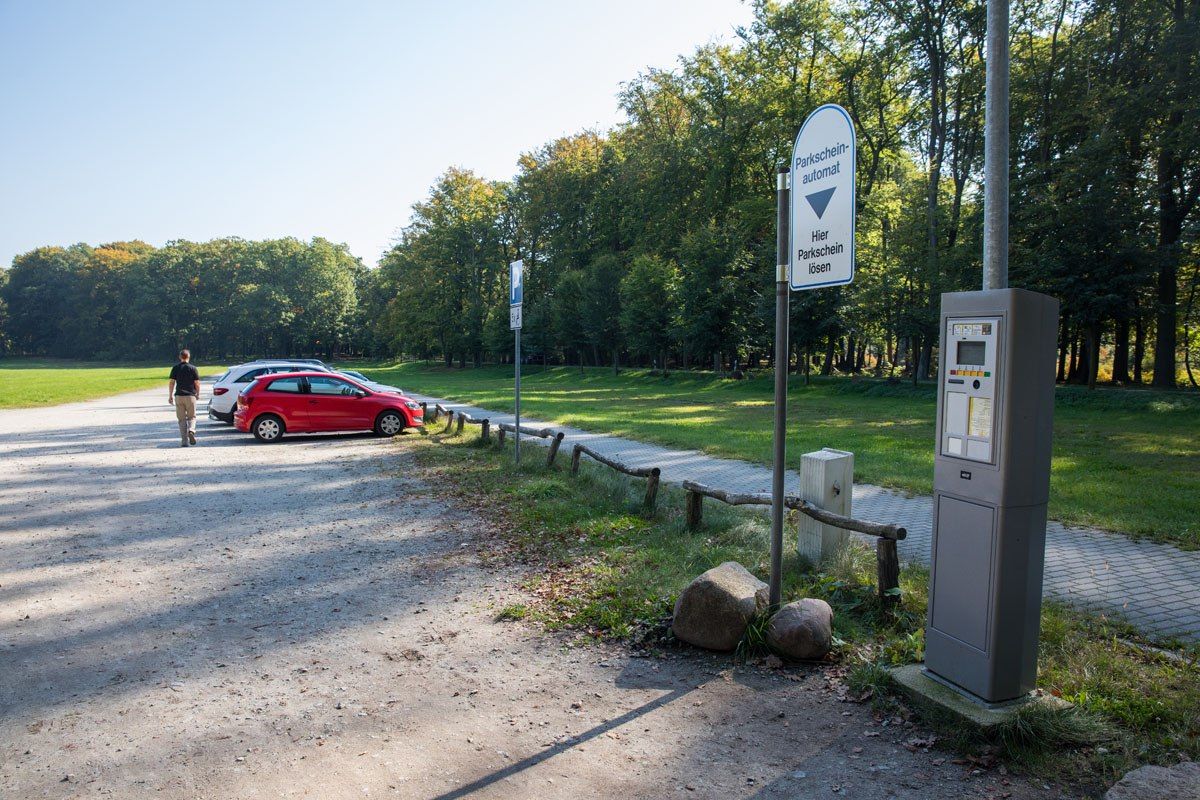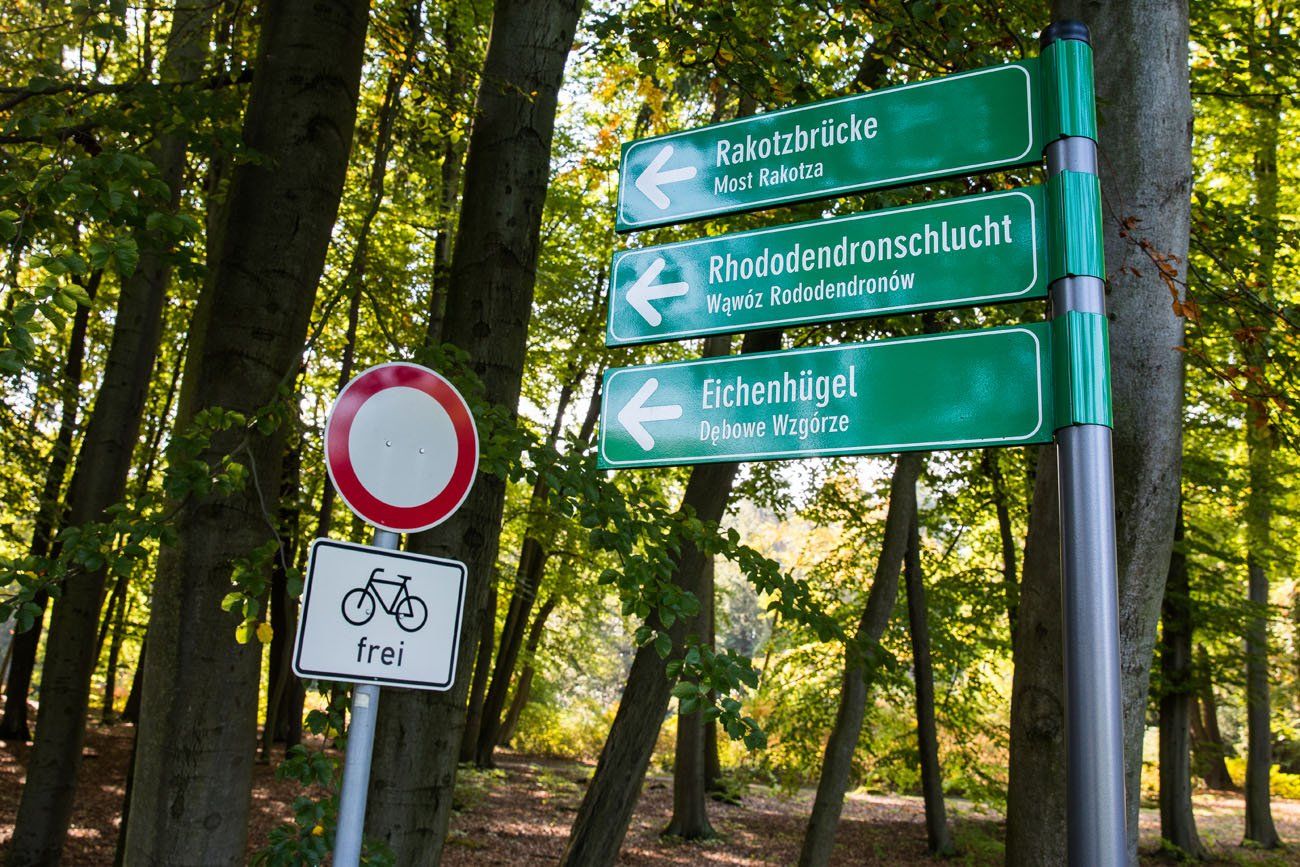 By public transportation: From Berlin, take the train to Cottbus and transfer to a second train to Weißwasser. Then take bus 257 to Kromlau. From Kromlau, it is a 1 km walk to Kromlau Park. It takes approximately three hours to get from Berlin to Kromlau.
To book your trains: bahn.de
To see the bus schedule: zvon.de
Visiting Kromlau Park
Once you are here, it's a quick visit. Enjoy the views of Rakotzbrücke, take plenty of photos, and stroll the trails around the lake. Kromlau Park is filled with giant rhododendrons and azaleas, a beautiful place to visit in the spring. Autumn is another great time to visit Rakotzbrücke, to capture photos of the bridge surrounded by the autumn colors. We visited Kromlau Park at the very end of September.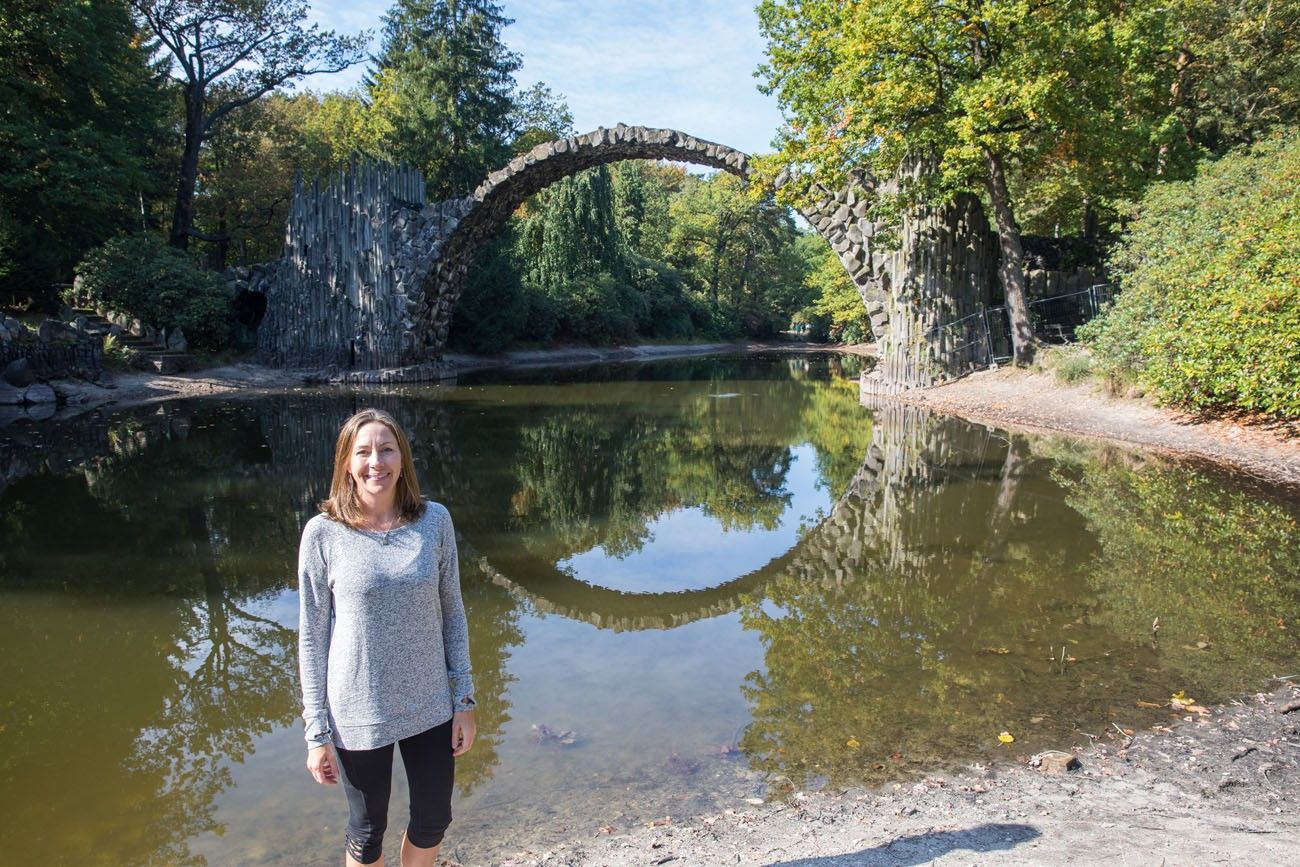 Important Note: Walking onto Rakotzbrücke is prohibited in order to preserve the bridge. There are fences and Verboten (Do Not Enter) signs at either end of the bridge.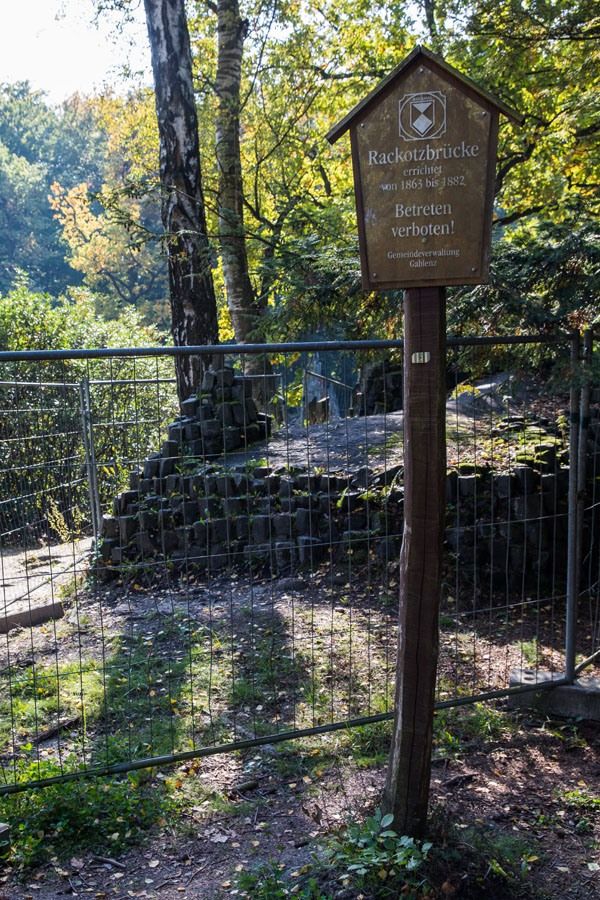 Our Recommendation
From Berlin, it is a long way to go just to visit a bridge, even a unique bridge like this one. If you have a car, consider combining Rakotzbrücke with other nearby destinations, turning this visit into a really cool road trip. In one day, you can visit Rakotzbrücke, the pretty town of Görlitz, make a quick visit to Poland, and go to a second spectacular bridge, the Bastei.
Read how to do it: Not Your Ordinary Berlin Road Trip
Also nearby is Bad Muskau, a spa town that sits on the border of Germany and Poland, just several kilometers from Rakotzbrücke. You can visit Muskau Castle, a UNESCO World Heritage Site.
---
Doesn't this bridge look spectacular? Is Rakotzbrucke a place you would like to visit? Comment below if you have any questions or any advice for our readers.
More Information for Your Trip to Germany:
SAXONY, GERMANY: In Saxony, visit the fairytale bridge called Rakotzbrücke and the amazing Bastei Bridge. Put both of these together, plus the town of Görlitz, into a big day trip from Berlin.
BERLIN: Start with our article Best Things to Do in Berlin for a big list of things to do in the city. Plan your visit with our 5 Day Berlin Itinerary and what to expect on a visit to Teufelsberg.
BAVARIA, GERMANY: In Bavaria, learn how to visit Neuschwanstein palace, how to visit Dachau Concentration Camp in Munich, ride the cable car to Zugspitze, and visit Berchtesgaden.
EUROPE TRAVEL INSPIRATION: For more great ideas on where to go in Europe, check out our article 30 Beautiful Places to Visit in Europe and the 20 Best Hikes in Europe. You can also get more travel ideas in our 10 Days in Europe itinerary guide, which has 10 great itineraries for your next trip to Europe.
TRAVEL PHOTOGRAPHY: For more information about the camera gear we carry, check out our Travel Photography Gear Guide.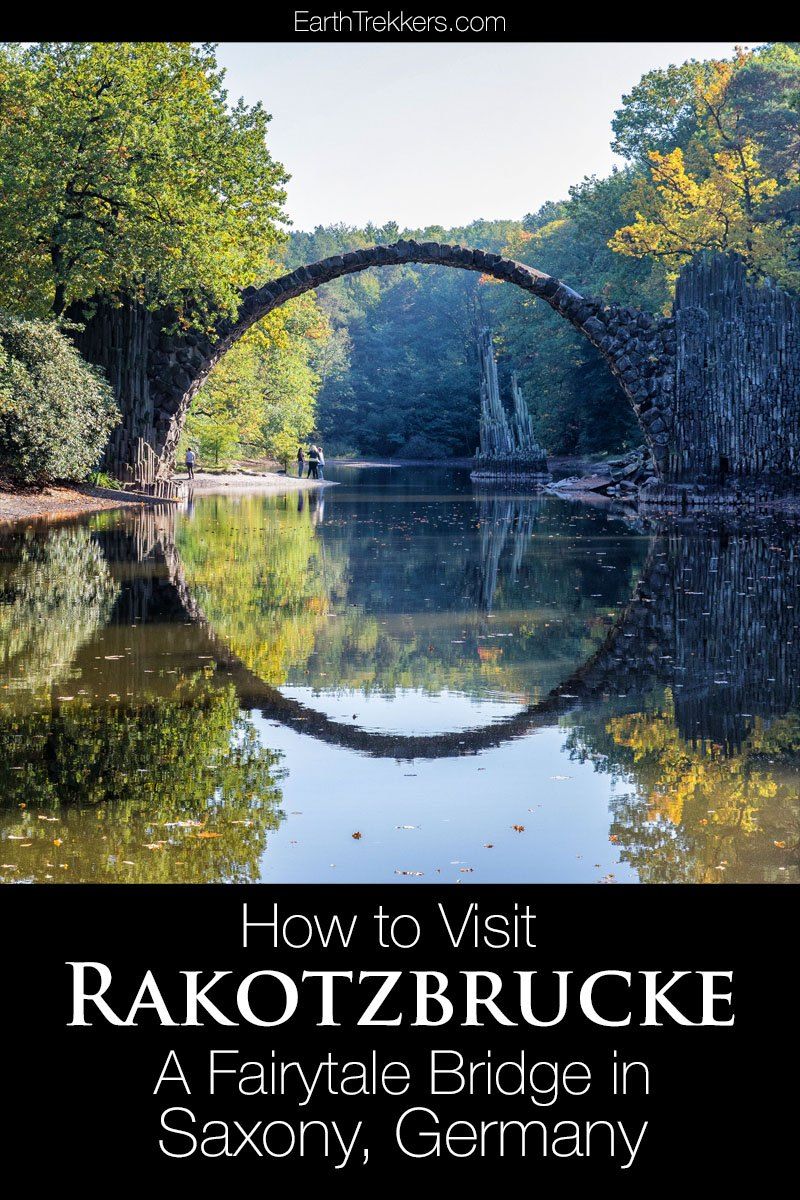 All rights reserved © Earth Trekkers. Republishing this article and/or any of its contents (text, photography, etc.), in whole or in part, is strictly prohibited.