Berchtesgaden, Germany…a small corner in southern Germany, tucked away in the Alps, is surrounded on three sides by Austria. This is the land of wiener schnitzel, lederhosen, and beer. We spent three wonderful days here touring all of the big sites and taking a day trip just over the border to Salzburg, Austria.
About Our Experience
We visited Berchtesgaden in 2014 as part of our around the world trip.
We traveled by train from Bolzano, Italy to Rosenheim, Germany, arriving on the evening of July 25. After spending the night in Rosenheim, we rented a car and made the drive southeast to Berchtesgaden. It was a Saturday and the autobahn was moving slower than we anticipated…apparently there were a lot of other people with the same idea as us.
As we neared Berchtesgaden, the flat countryside almost immediately met the large mountains of the Alps. Along with the mountains come lots of clouds and rain, something we would end up dealing with during our entire stay in Bavaria.
Trying Windbeutels
One thing Berchtesgaden is famous for are its windbeutels, large cream puffs that come with flavored syrup and ice cream. We ate a late lunch at Windbeutel Baron, a restaurant very well known for constructing these cream puffs. Talk about sugar overload!! These cream puffs look much better than they taste, but they did make for a nice afternoon treat.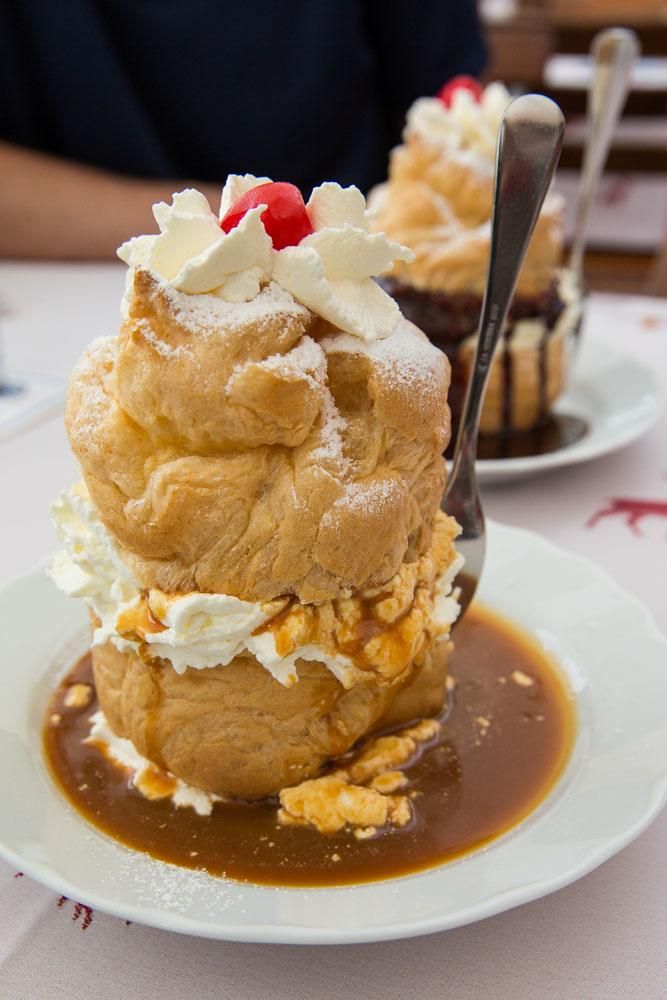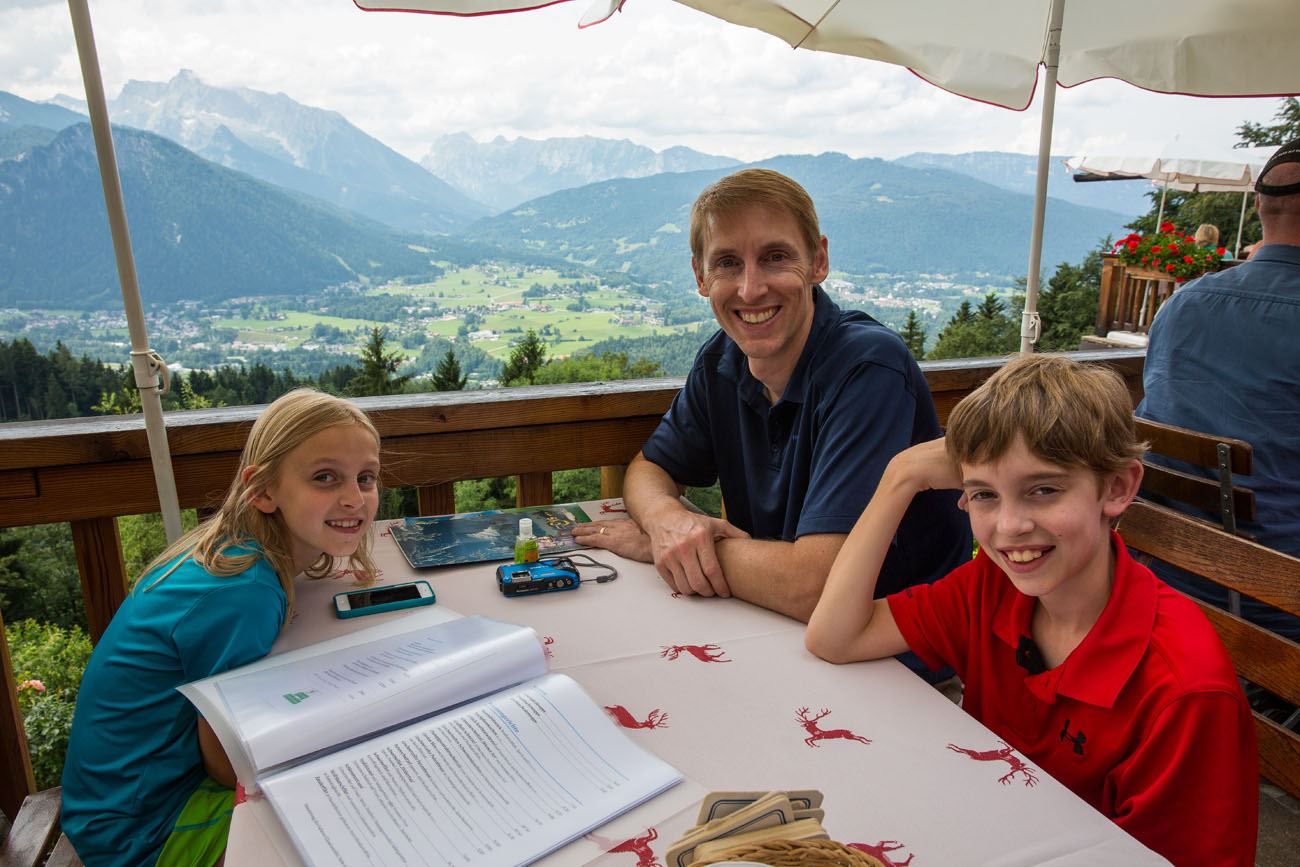 Touring the Eagle's Nest
On a less sweeter note, Berchtesgaden is also famous as being the place where Adolf Hitler built his command post and underground bunkers during World War II. There are two places to tour, the Documentation Center and the Eagle's Nest, both of which we saw.
The Documentation Center is a museum, designed primarily for Germans, with some translations in English and other languages for tourists passing through. We got an overview of Hitler's life and vision, which turned out to be a good history lesson for Tyler and Kara.
The highlight of the Documentation Center is the tour of the underground bunker system and air raid chambers. This is where Hitler ran his side of the war, a collection of offices and living quarters.
This was Hitler's ying to Churchill's yang, Churchill's underground bunkers in London that we toured two years ago. Hitler's bunkers were raided after the war so all we could walk through were barren tunnels and empty rooms. In London, the Churchill War Rooms still contain all of the original furniture, maps, telephones, etc. It has been eye-opening to see these locations that were so important during WWII.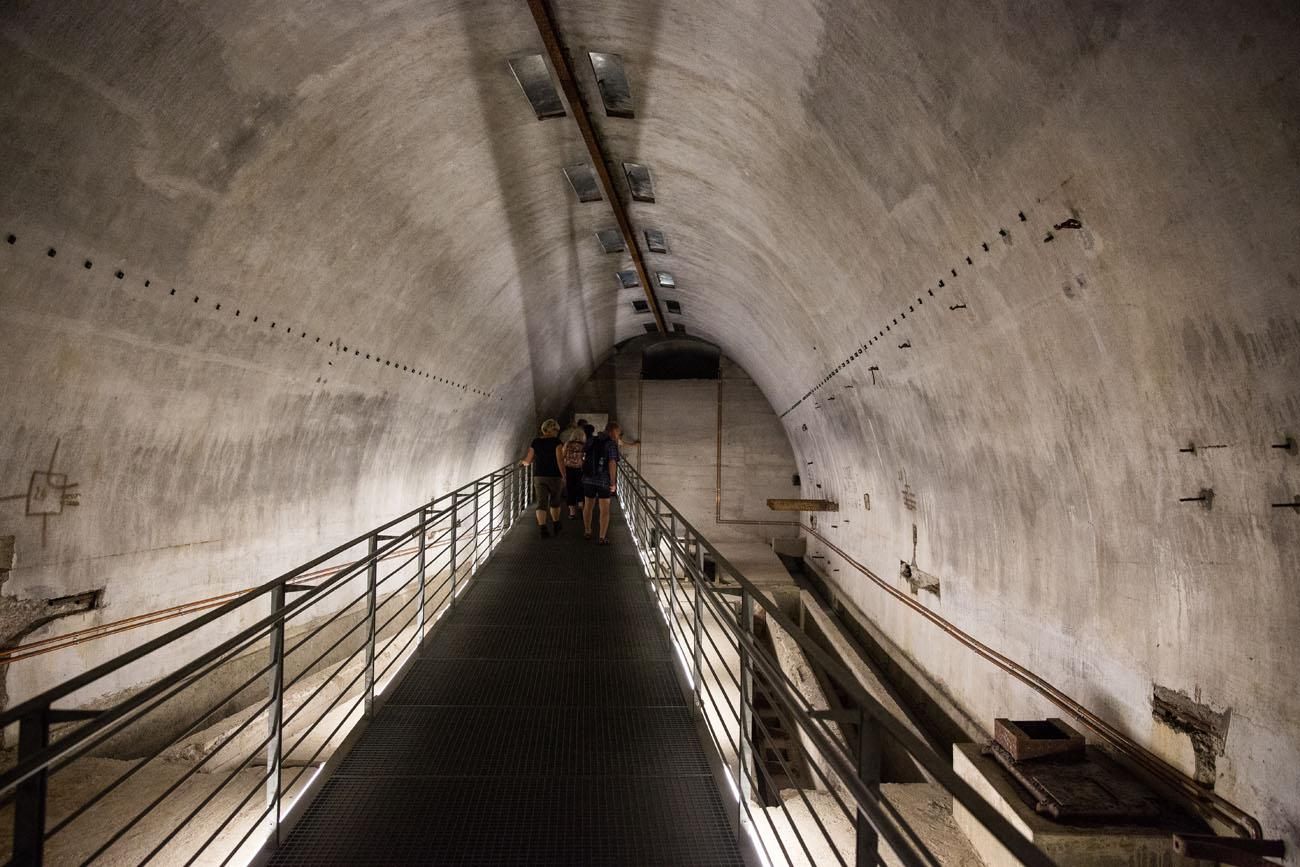 From the Documentation Center it is a twenty minute bus ride up Germany's highest road to the Eagle's Nest, another building belonging to Hitler. The Eagle's Nest was given to Hitler as a gift to be used as a chalet. He rarely used it because of his fear of heights.
The Eagle's Nest, now used as a restaurant, has almost 360° views over Berchtesgaden, Germany and Austria. Salzburg can be seen nearby. The views were nice, even with the overcast skies.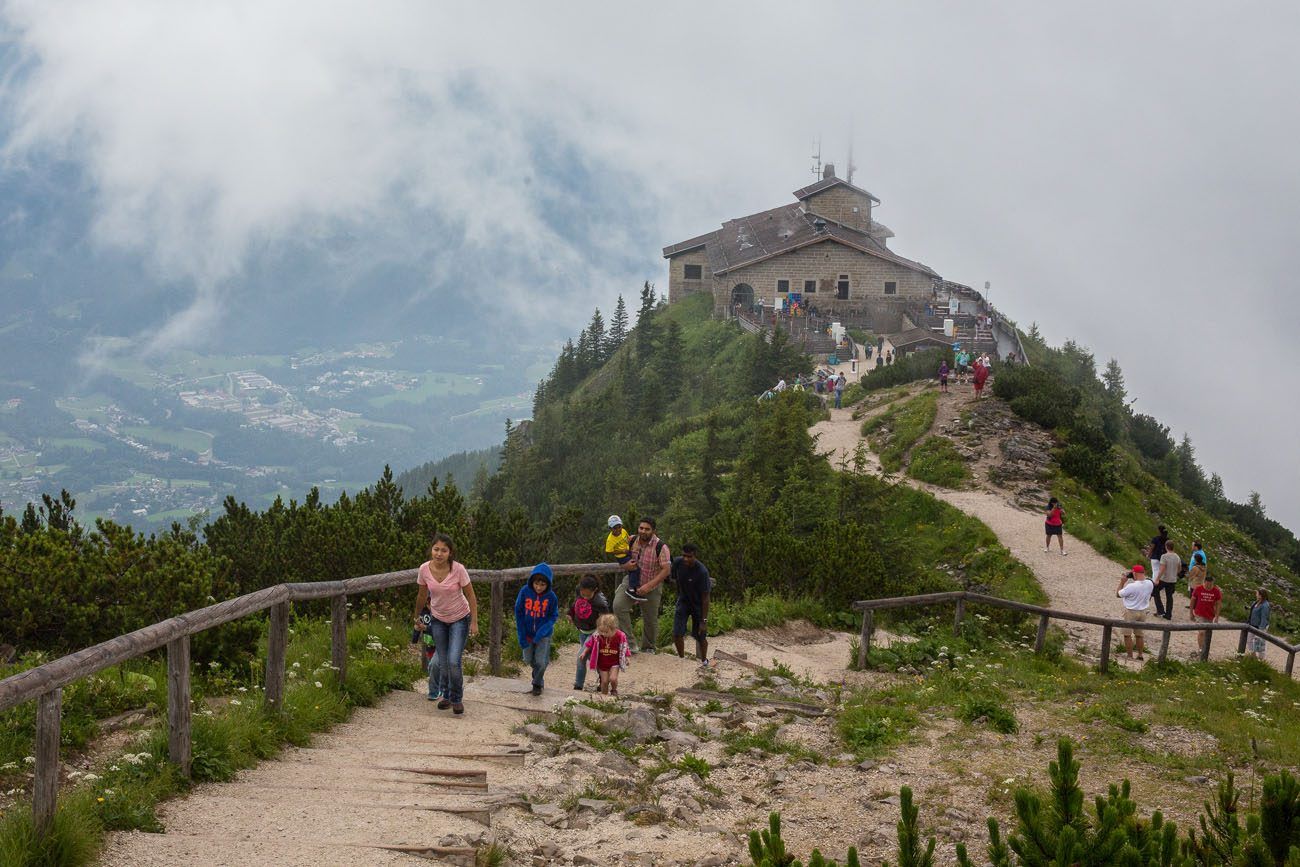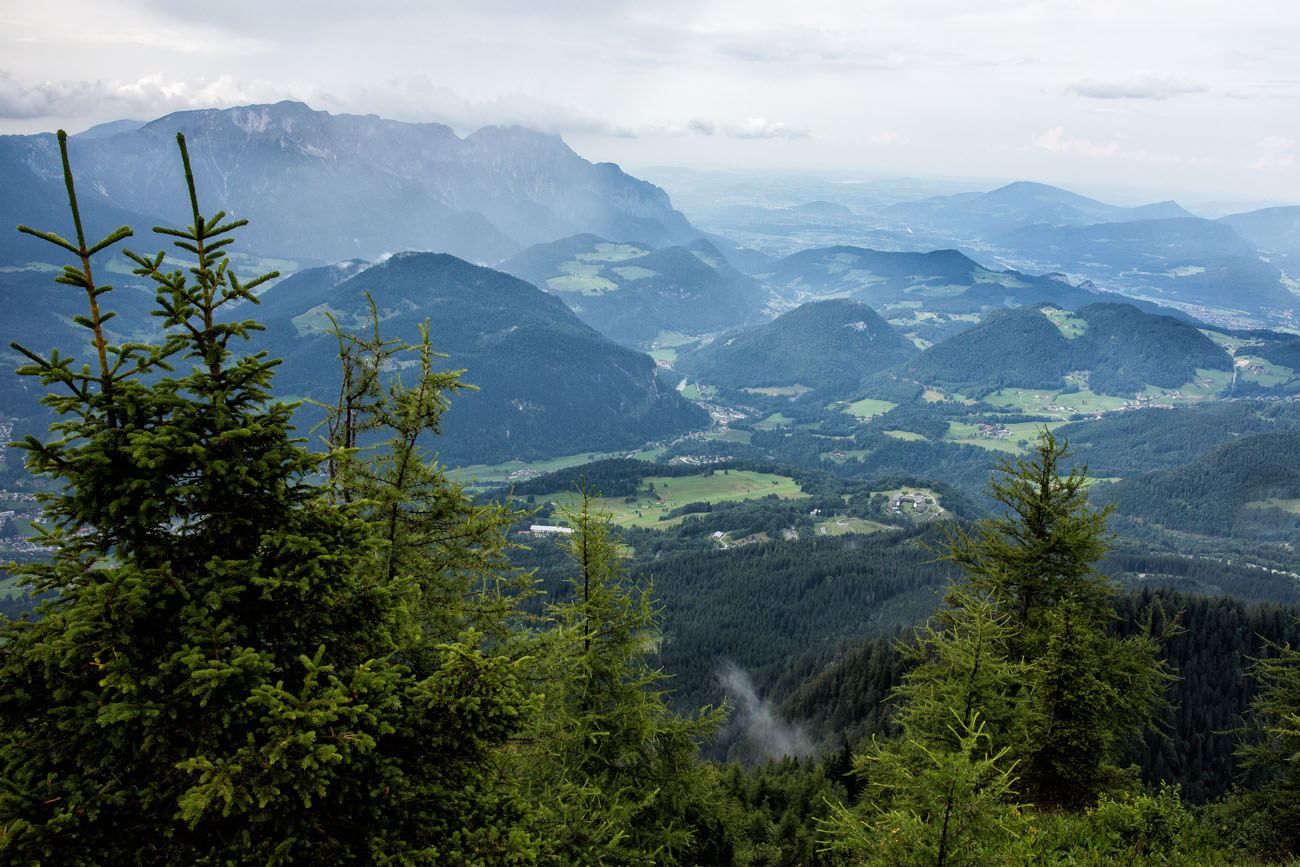 Day Trip to Salzburg
While in Berchtesgaden we spent a day touring Salzburg, Austria, located just 45 minutes away by car.
If you are driving on the highways in Austria, it is absolutely necessary to purchase the Vignette, or sticker, that allows you to travel without paying outrageous fines (we are talking a minimum of 400 euros!). This is Austria's version of paying tolls. There are cameras set up along the highway checking everyone's windshields for these little stickers, so make sure your car has one or you will be out a lot of money.
The Salt Mines
On our last day in Berchtesgaden, we toured the local salt mines. "Salz" means "salt" in German and this is how Salzburg got its name. This area of southern Germany and Austria have large underground salt deposits. These have been mined for hundreds of years and we had the pleasure of touring one of the largest mines.
In order to do this we had to put on miner's outfits (to keep us warm since temperatures are much cooler deep underground) and board a train that took us underground. We toured the underground tunnels, listening to the English audio tour, occasionally sliding down ramps or riding in funiculars, getting a science lesson in Germany. Do we still have to do homeschooling today? This was a great mix of fun and education for all four of us.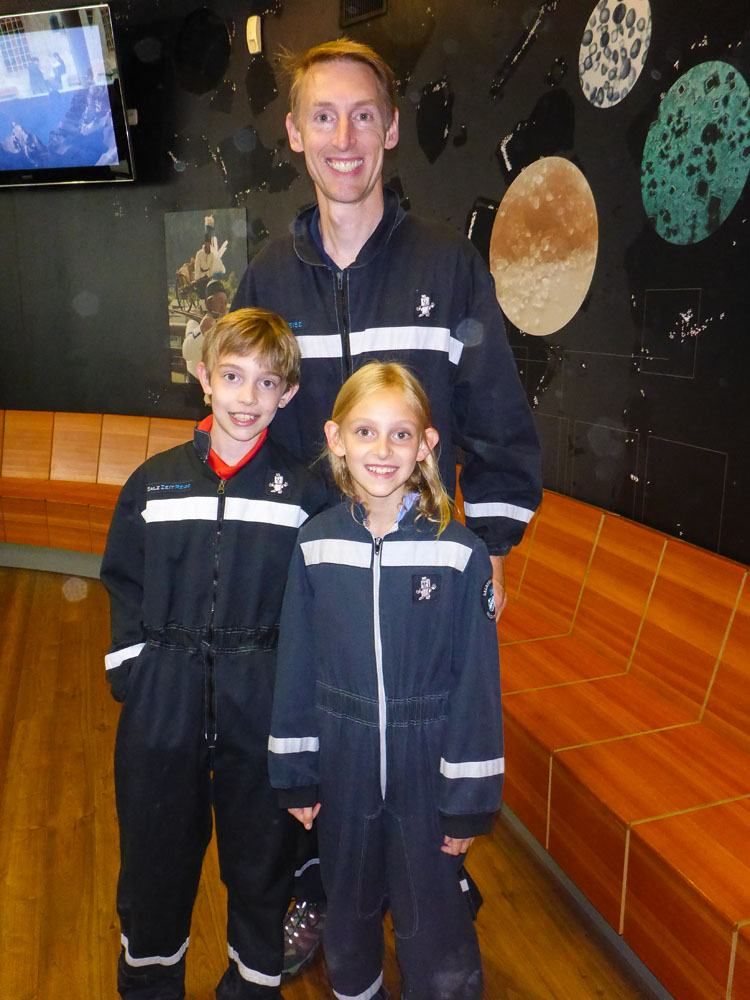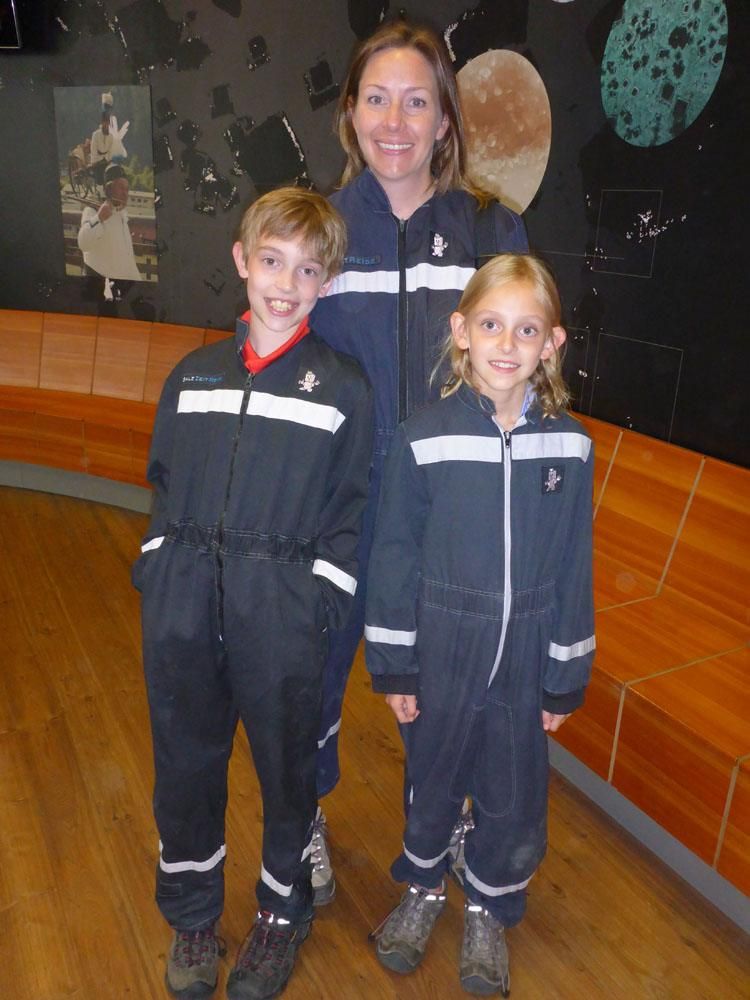 Konigsee
Before leaving Berchtesgaden we visited Konigsee, or "King's Lake," a large lake sitting at the foothills of the mountains. The water here is a deep blue-green color that looks more like the Caribbean than lake water.
Our time spent in Berchtesgaden was a great three days. We learned a lot, ate lots of German food and beer, and enjoyed the beautiful scenery. Our German adventure continues as we travel onto Garmisch-Partenkirchen. Say that three times fast!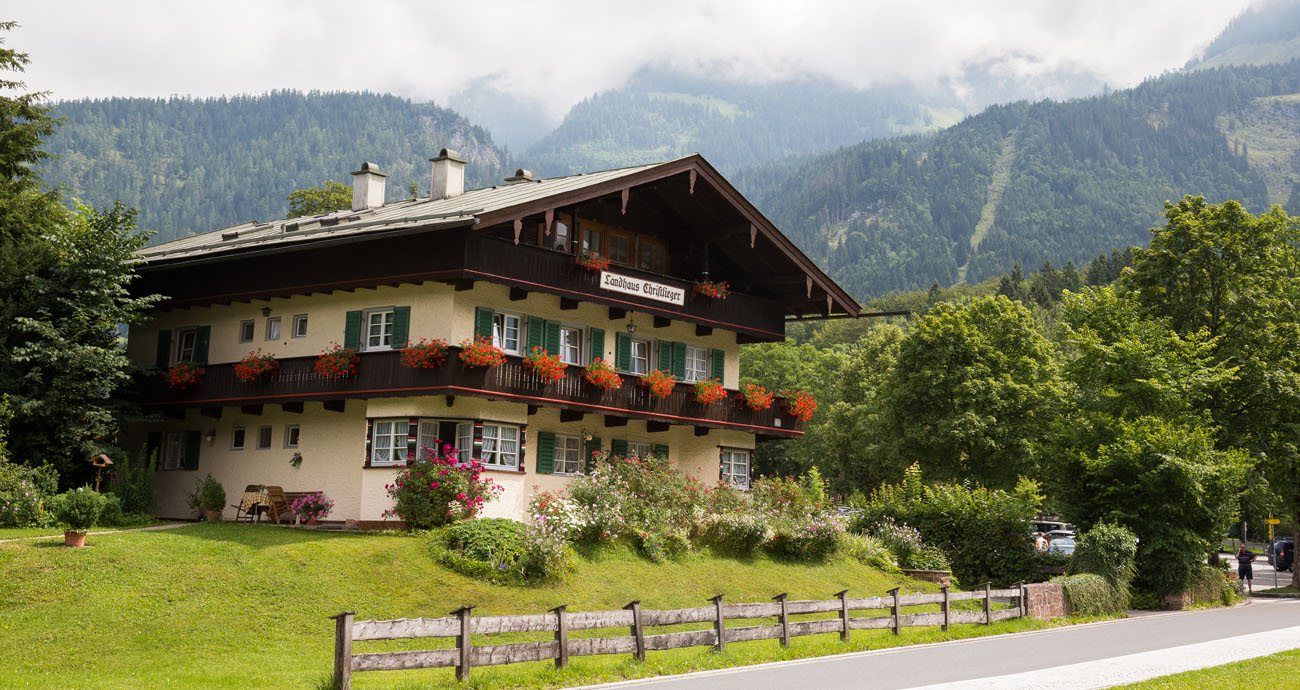 ---
More Information for Your Trip to Germany
BAVARIA, GERMANY: Take an amazing 10 day road trip in Bavaria, visiting Munich, Neuschwanstein, Berchtesgaden, Salzburg, Innsbruck, and drive the Romantic Road in Germany.
BERLIN: Start with our article Best Things to Do in Berlin for a big list of things to do in the city. Plan your visit with our 5 Day Berlin Itinerary and what to expect on a visit to Teufelsberg.
SAXONY, GERMANY: In Saxony, visit the fairytale bridge called Rakotzbrücke and the amazing Bastei Bridge. Put both of these together, plus the town of Görlitz, into a big day trip from Berlin.
AUSTRIA: Learn how to spend one day in Hallstatt, one day in Salzburg, and get a list of the top 10 things to do in Vienna. We also have a guide to the best things to do in Innsbruck.
CENTRAL EUROPE ITINERARY: Learn how to put together Budapest, Vienna, and Prague together in our 10 day Central Europe Itinerary.
All rights reserved © Earth Trekkers. Republishing this article and/or any of its contents (text, photography, etc.), in whole or in part, is strictly prohibited.