There are many famous viewpoints on the Tasman Peninsula…the Tassellated Pavement, the Tasman Arch, and Remarkable Cave, but none of them compare to Cape Raoul.
On the southern end of the Tasman Peninsula is a promontory called Cape Raoul. This can only be reached by hiking, as no roads go here. It is a 14 km round trip hike, most of it through forests but some of it along the coastal cliffs. Once out on Cape Raoul, enjoy the views of Cape Pillar and then west to Hobart and Bruny Island. This is a gorgeous hike and another great way to experience the Tasman Peninsula coastline.
Facts About the Cape Raoul Hike
Distance: 14 km (8.7 miles)
Difficulty: Moderate. This hike would be suitable for most people of average fitness levels. Some of the trail is located along the edge of the cliffs, so keep an eye on children.
Allow five hours for this hike.
Getting here: This hike is located on the Tasman Peninsula, a two hour drive from Hobart. The trailhead starts at Stormlea. Here are the coordinates for the trailhead and car park: -43.195411, 147.777166
Our Experience
We did this hike in May. During our week in Tasmania, most of the days were overcast and rainy. We saved this hike for the one brilliantly sunny day of the week.
When we hike, we are not leisurely "stop and smell the roses" types of hikers. Tyler and Kara hear the recommended time for the hike and they see this as something not just to beat, but to smash. They may be kids, but they are speedy little hikers.
From the trailhead, it is an almost totally uphill walk through a forest to the first viewpoint. It takes about half an hour to reach the first viewpoint. And that first view of the coastline is jaw-dropping! This is probably one of the best views of the entire hike.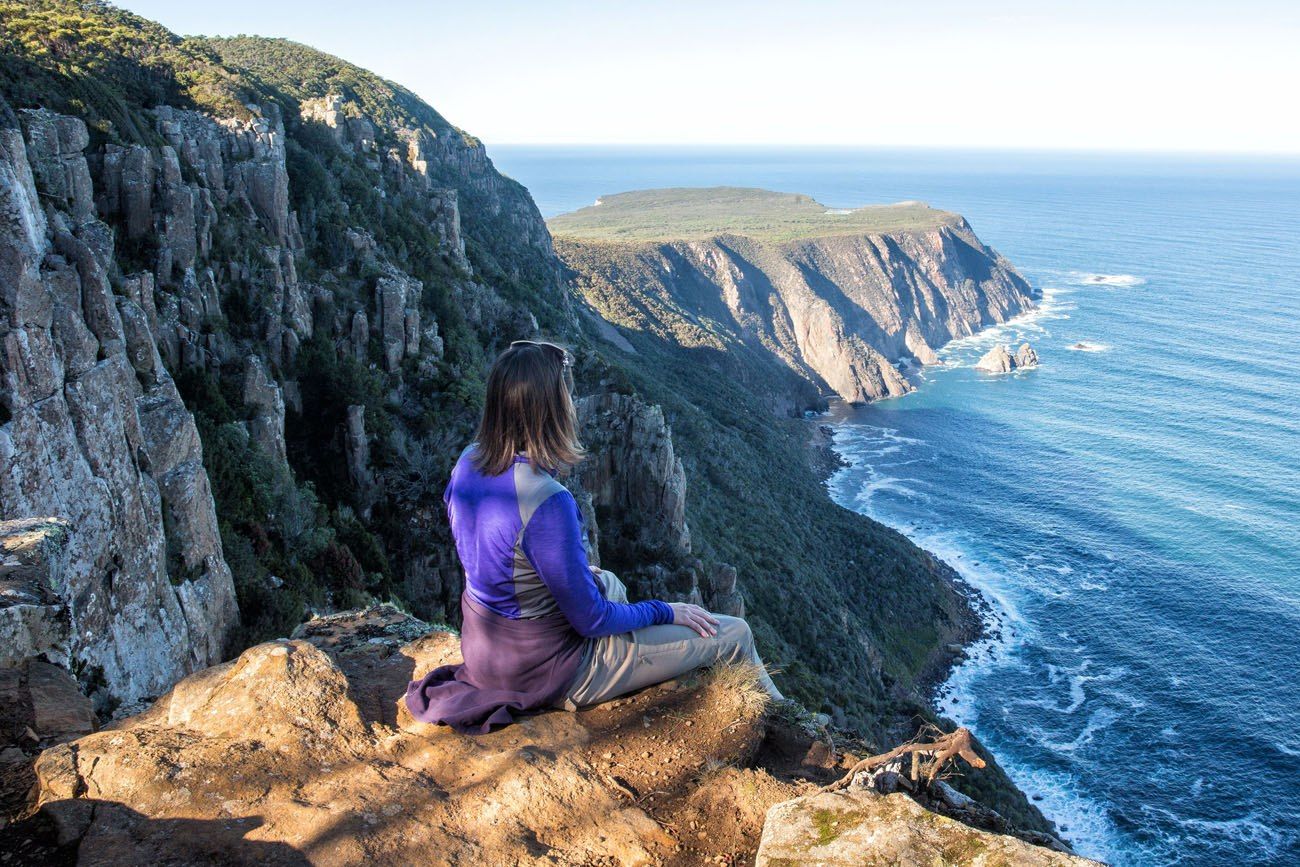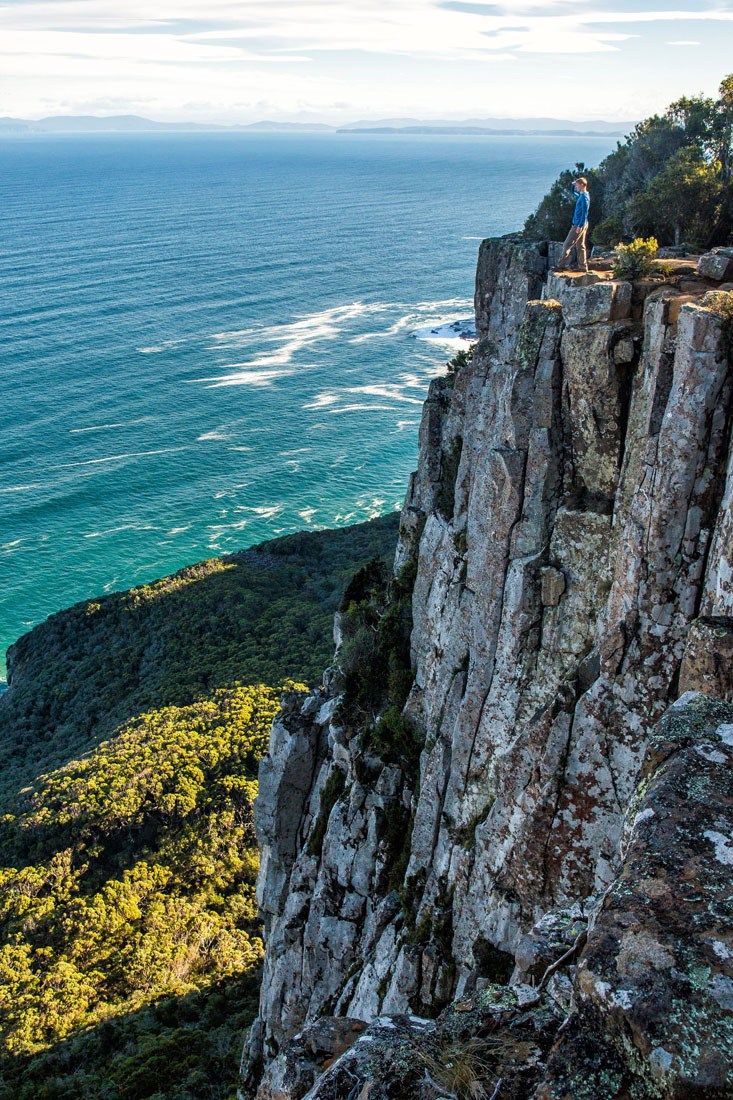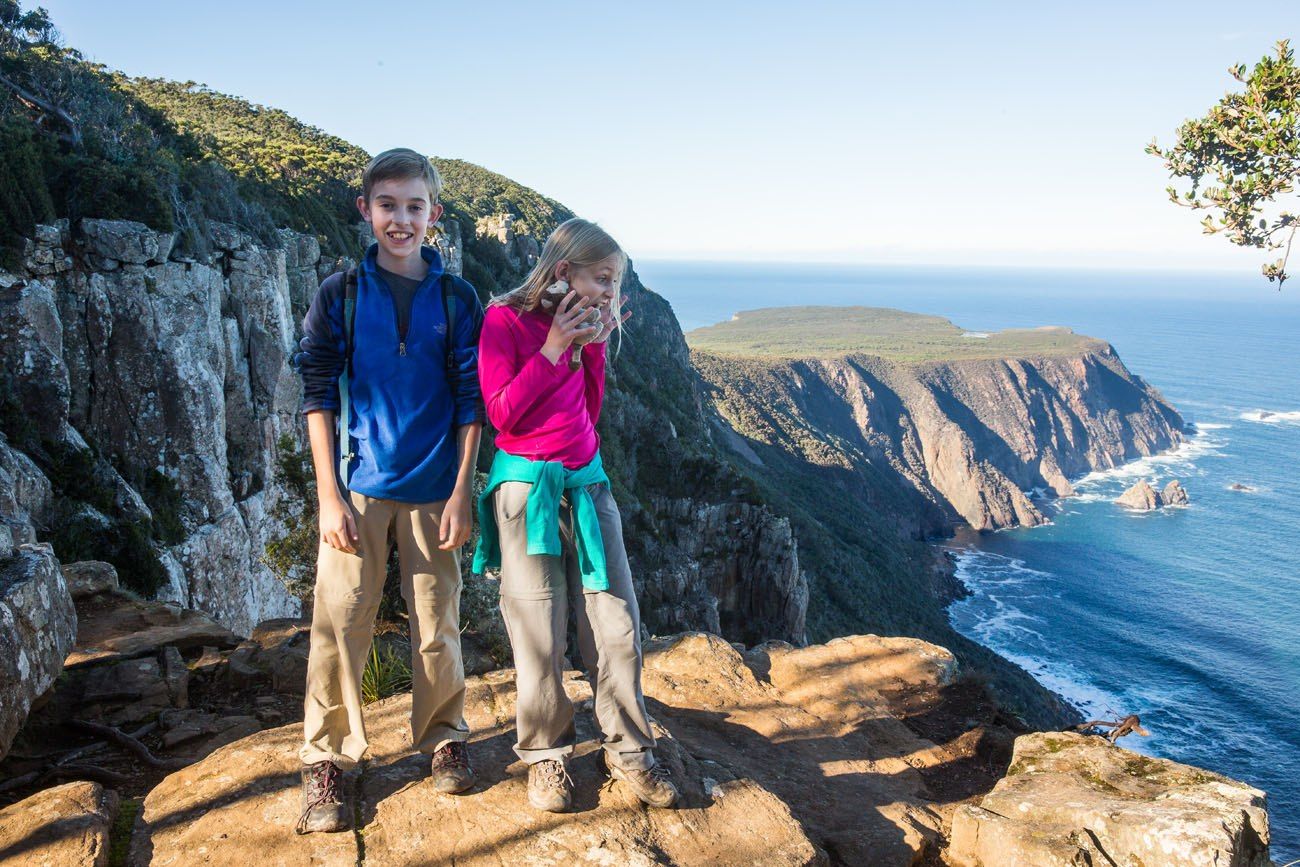 From this spot, is a mostly downhill hike out to Cape Raoul. The trail first takes you through a dense, dimly lit forest. Then you emerge back out onto the coastline for more amazing views.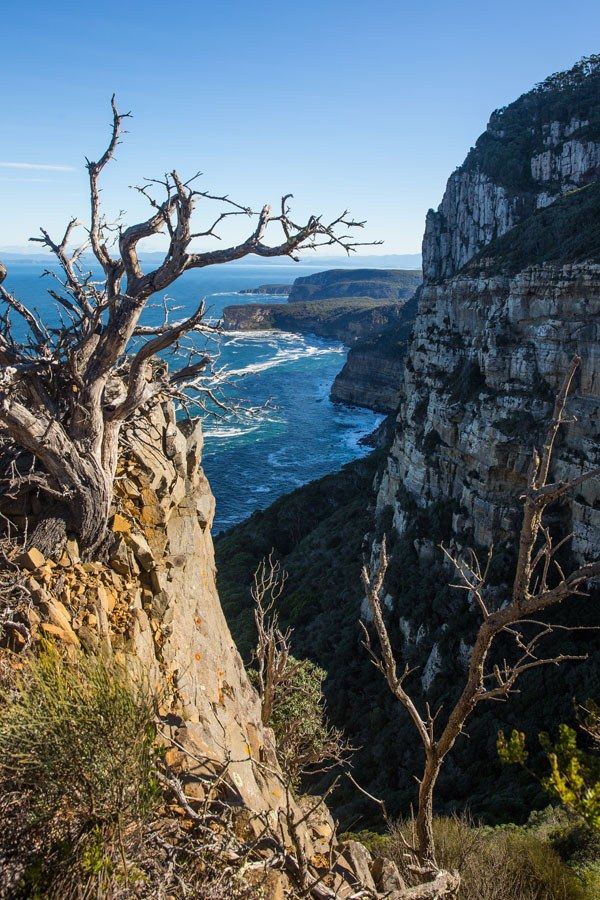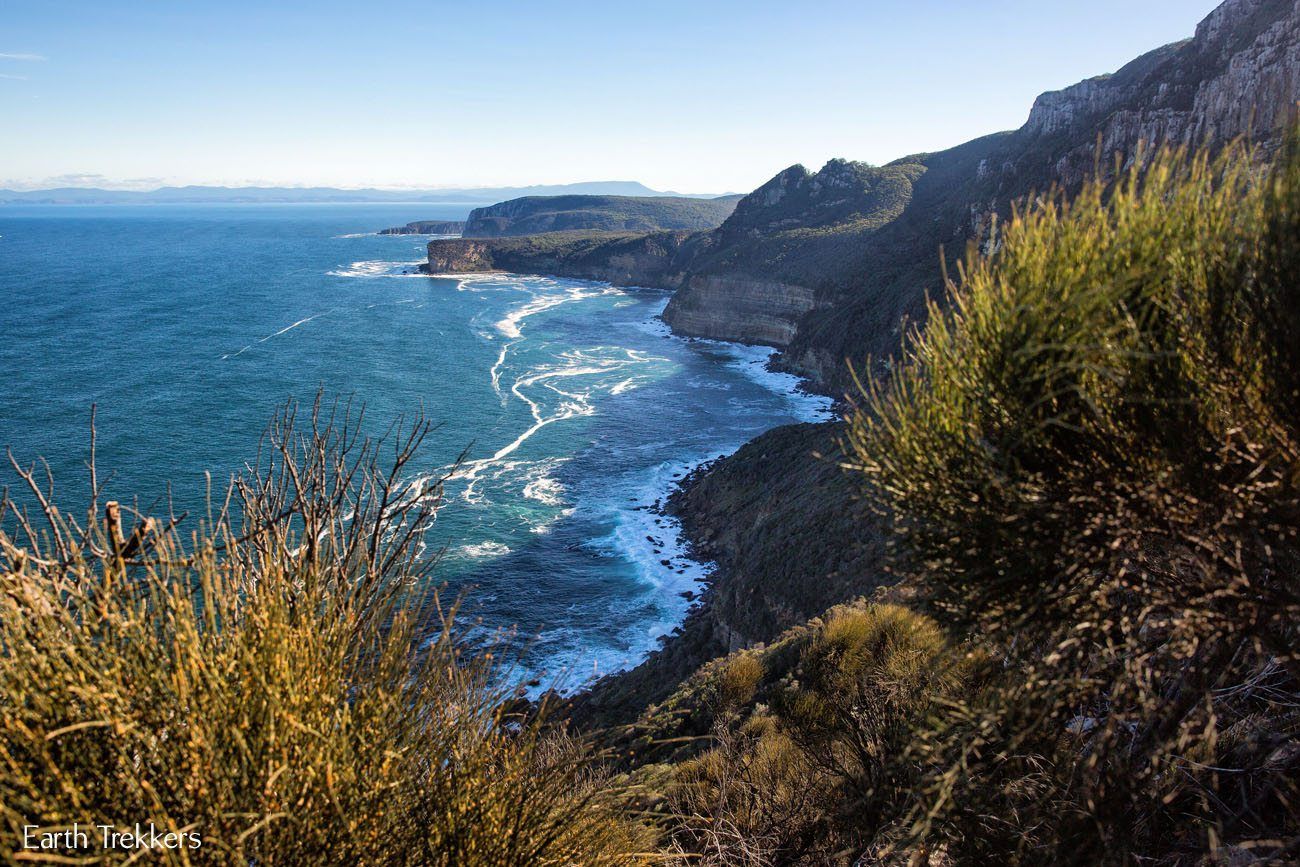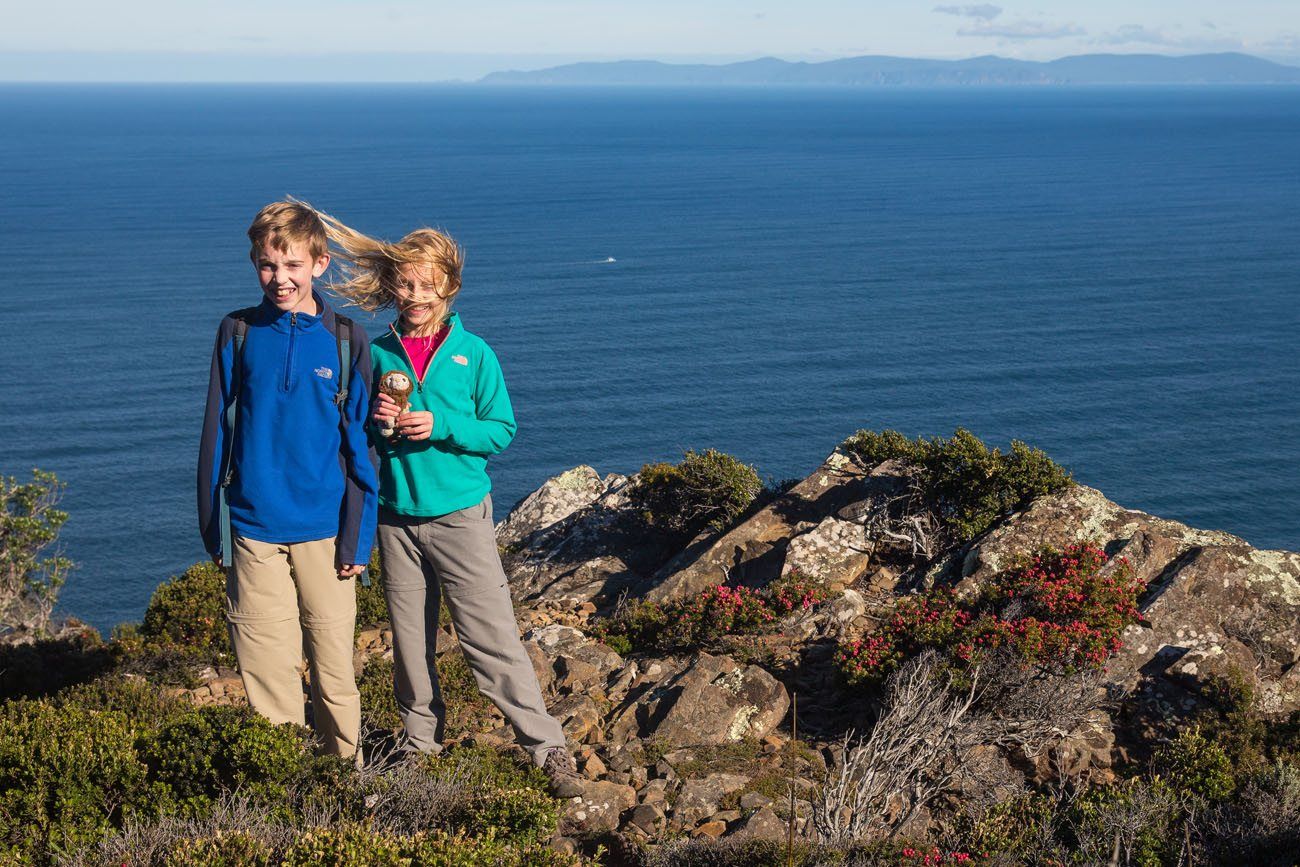 The final section of the walk out to Cape Raoul is flat. The trail is lined with shrubs and you have endless views of the coastline. To the east is Cape Pillar and to the west you can see Bruny Island and Mount Wellington.
Here, we ate a picnic lunch of Subway subs before turning around and hiking back to our car.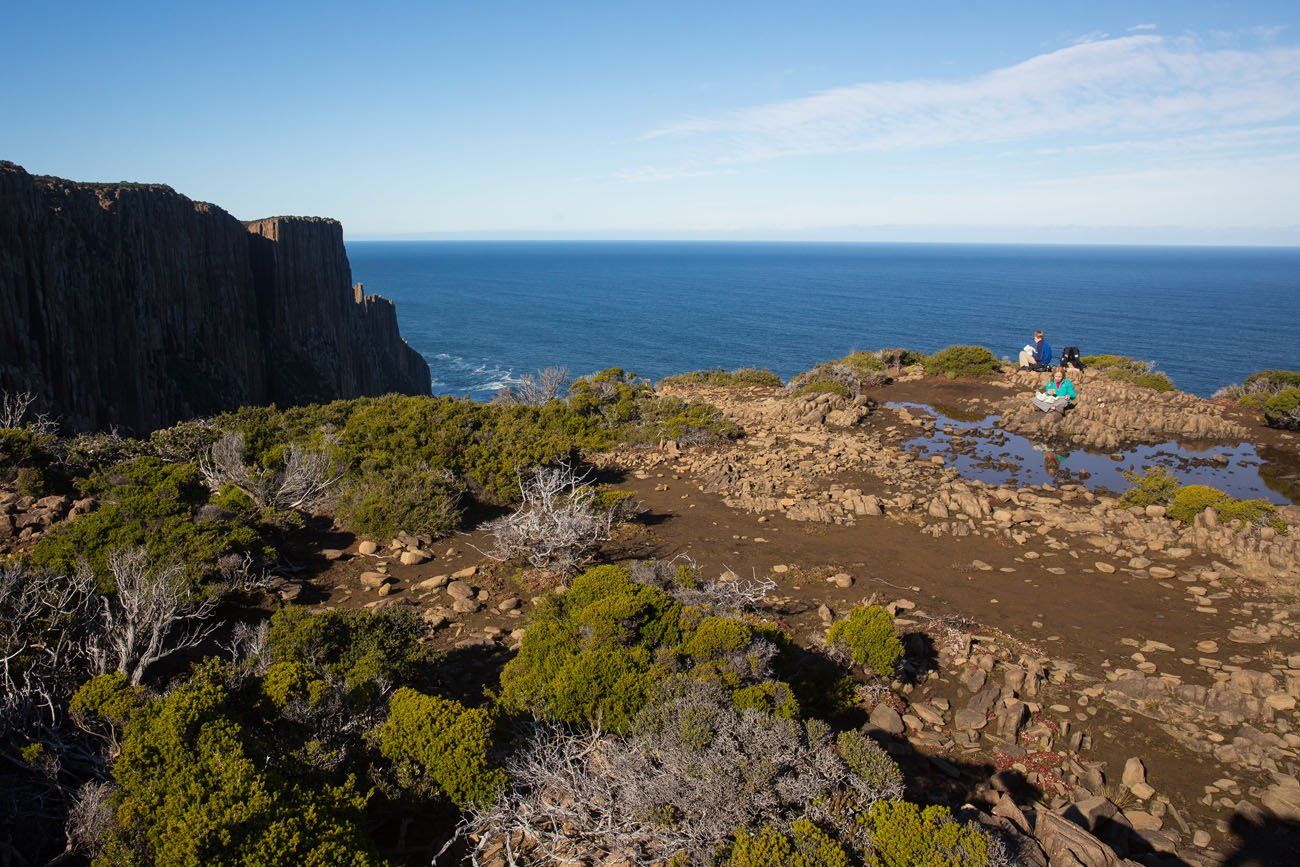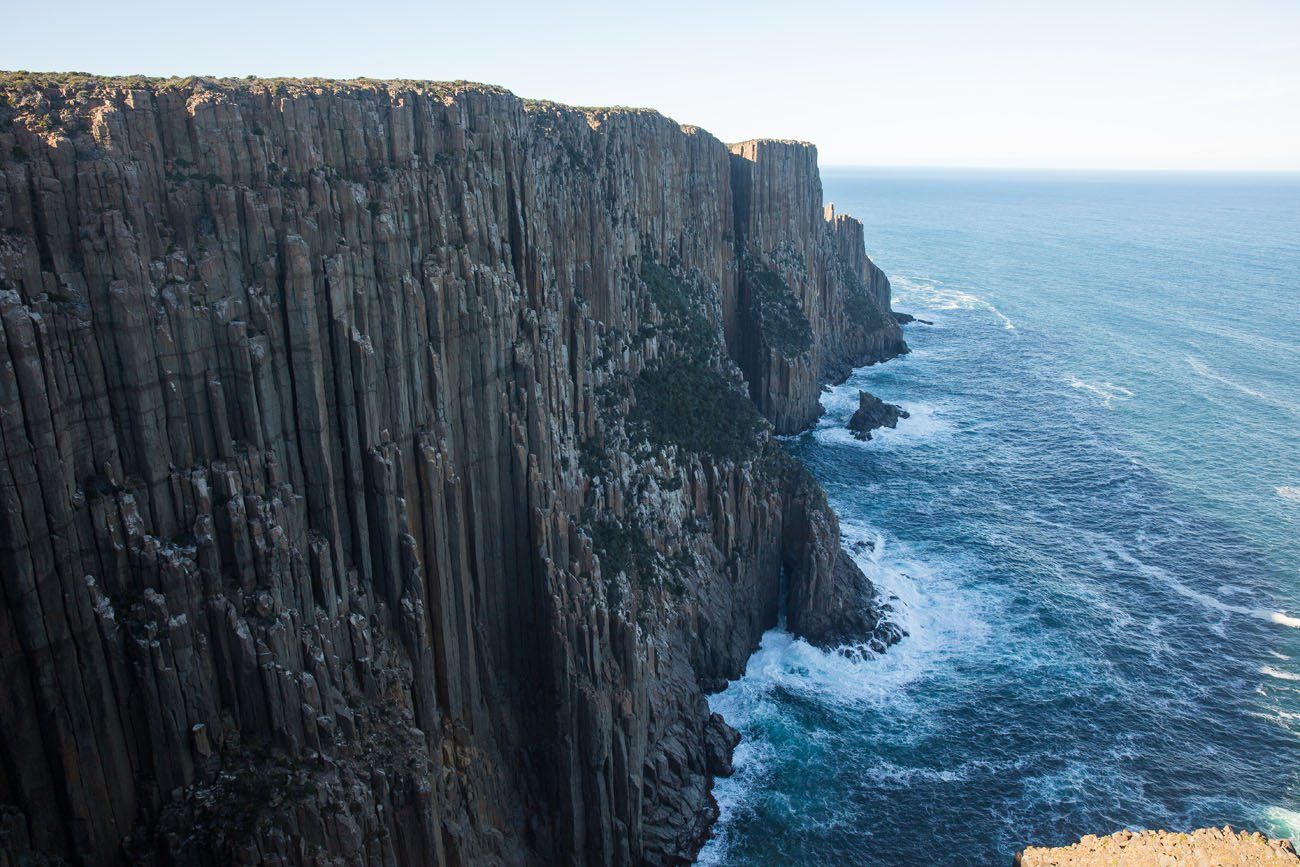 And did we beat the 5 hour recommended time? Oh yes, we smashed it, just like Tyler and Kara were determined to do. Our total time was 3:45, including our lunch break.
Post updated June 2018.
---
You May Also Like: