The Tasman Peninsula may look small on a map, but there is a lot to do here. Speed boat cruises, ghost tours, hiking, touring one of Australia's many penitentiaries, bird watching, whale watching, multi-day trekking…lots of great activities to choose from!
The Tasman Peninsula is located one hour away from Tasmania's capital city, Hobart. We used this is our home base but you could also consider staying in Eaglehawk Neck or Port Arthur, if you plan on spending several days here. For us, it was an easy, scenic drive that we didn't mind doing several times.
We spent several days exploring the Tasman Peninsula, and loved it. Here is a list of things to do to help you plan the perfect Tasmania holiday.
5 Things to Do on the Tasman Peninsula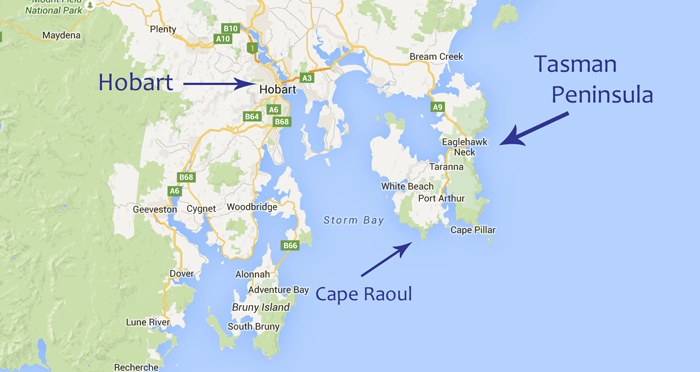 1. The Three Capes Track
The Three Capes Track is a four day/three night multi-day trek through the Tasman National Park. On this trek, you will hike along the coastline, for stunning views of Cape Hauy, Cape Pillar, and Fortescue Bay. At night, sleep in cabins and socialize with other hikers. This is an awesome way to experience the Tasman Peninsula. Learn more here.
2. Tasman Island Cruise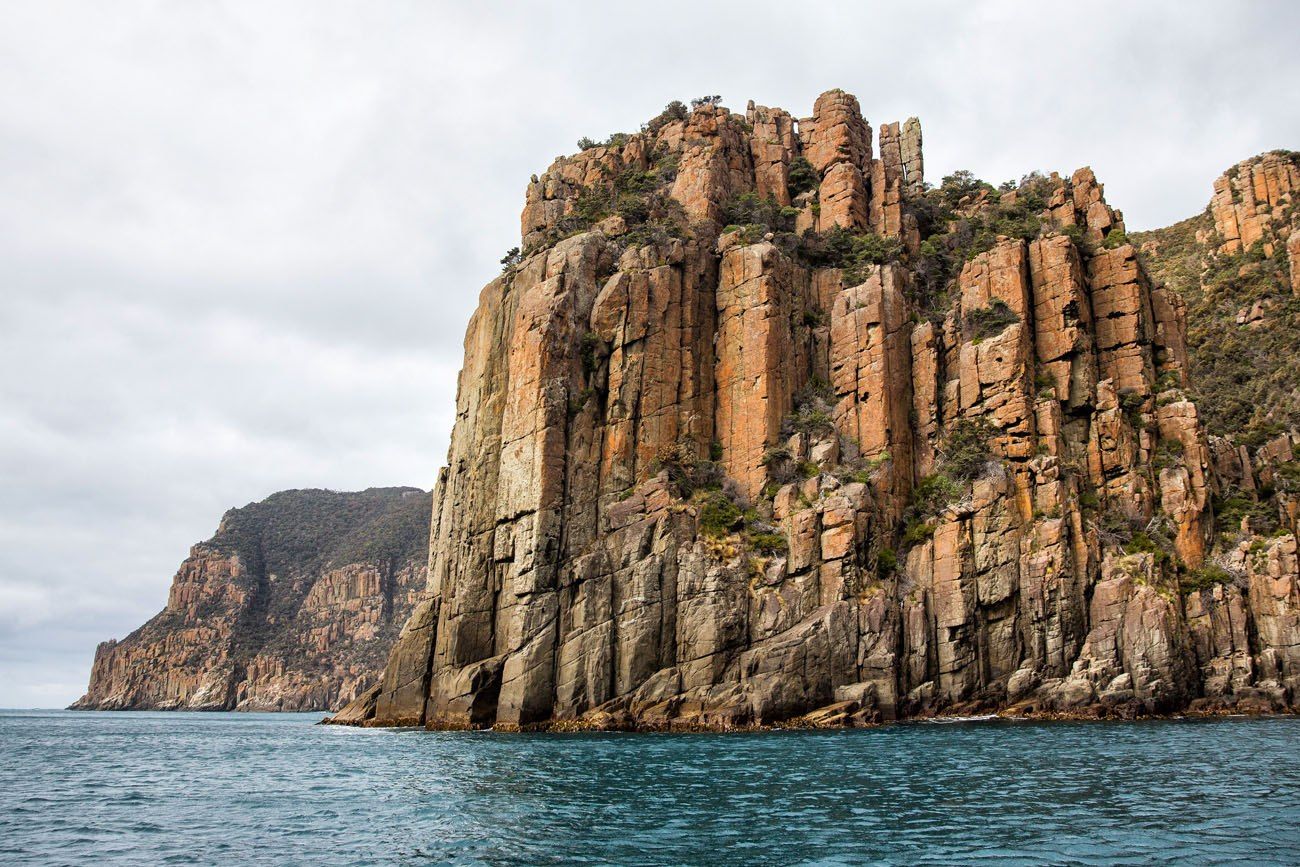 Looking for adventure? How about a scenic speed boat tour of the stunning coastline of the Tasman Peninsula? On this 3 hour tour, you have a chance to see whales, albatross, seals, and penguins. It can be a wild ride, depending on weather conditions. This was one of our favorite experiences while in Tasmania and highly recommend it.
3. Port Arthur Historic Site
In Australia, you can tour many historic penal sites, but one of the most important is the Port Arthur Historic Site, located on the Tasman Peninsula. Port Arthur, because of its coastal location, was an inescapable prison, similar to Alcatraz.
Touring this historic site is fascinating, but what we really came to Port Arthur for can only be seen when the sun goes down…
4. Port Arthur Ghost Tour
Labeled as Australia's best ghost tour, we couldn't miss this! The bigger question…could Tyler and Kara handle it?
For two and a half hours we were lead around Port Arthur with our guide. We walked on dark paths, through the old, abandoned and creepily illuminated church, and into other buildings of ghostly importance. All stories told were "true" and based on real events. Most of the stories were about people seeing ghosts in windows, hearing footsteps at night, sensing eerie things around them. For Tim and I, none of it was all that frightening, but the dark night, the stories, and our guide's occasional blood curdling screams during story telling really worked to scare Tyler and Kara.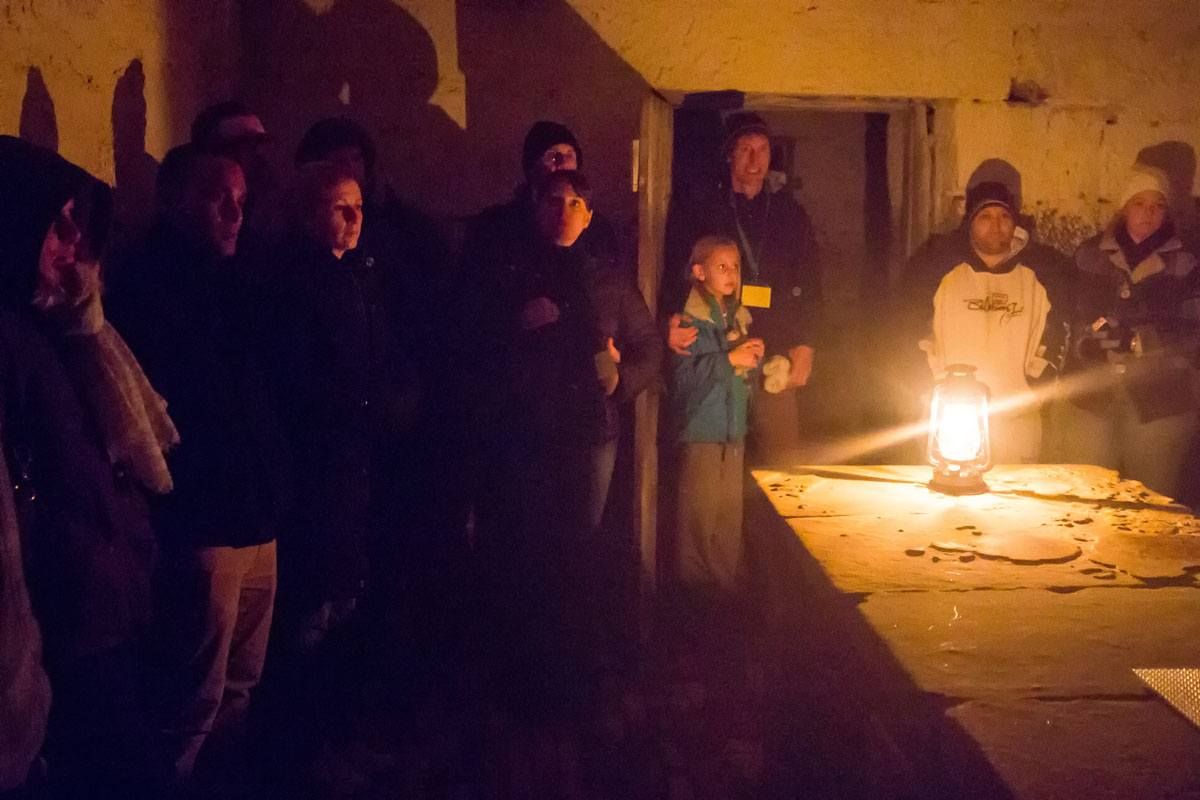 Towards the end of the tour, Kara was freaked out. She finished out the tour huddled close to Tim, never letting go of his hand. Tyler was much braver but he would not stand near a dark doorway (nor would anyone else!). We all thought that the tour was very well done…scary enough that Tyler and Kara were freaked out but not so much that it was terrifying.
5. Hike to Cape Raoul
There are many famous viewpoints on the Tasman Peninsula…the Tassellated Pavement, the Tasman Arch, the Blowhole, but none of them compare to Cape Raoul.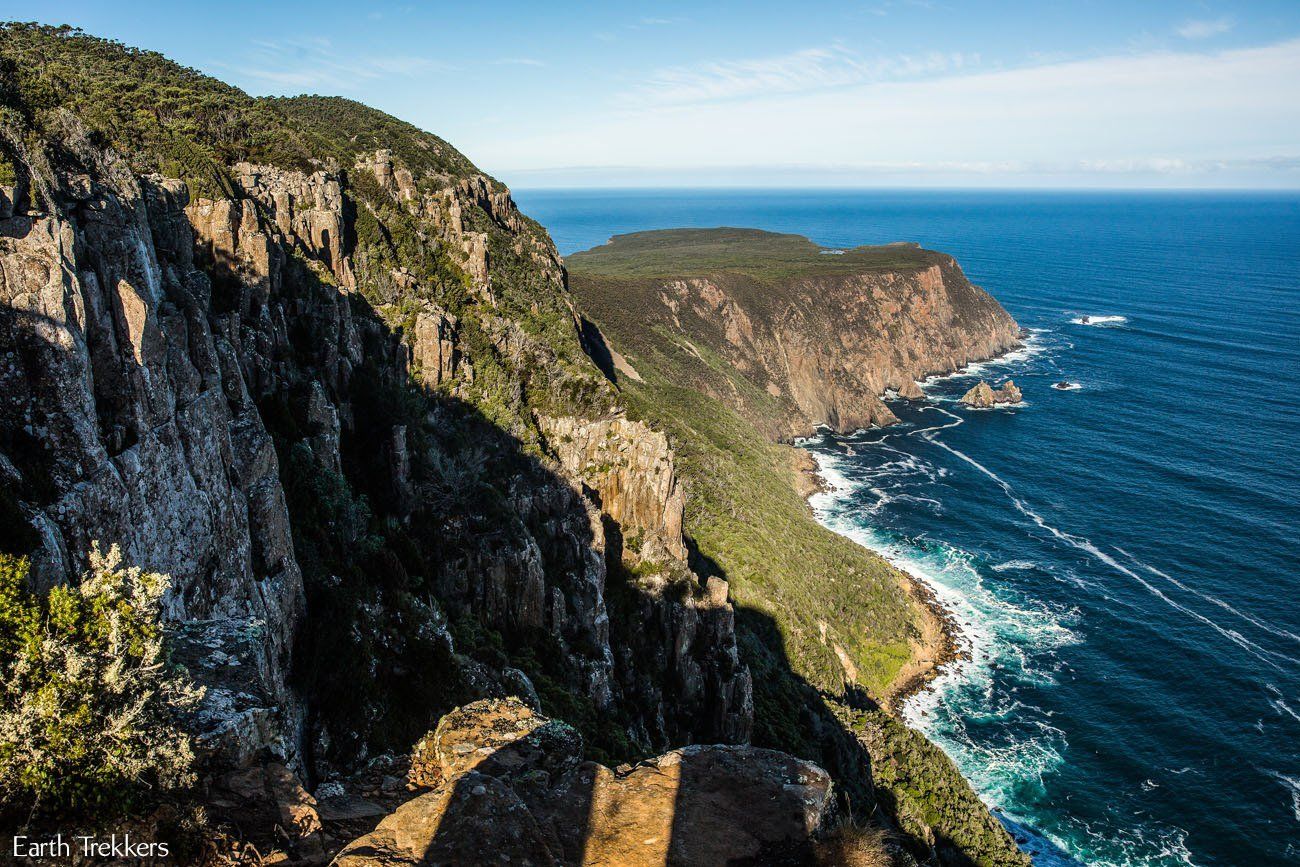 On the southern end of the peninsula is a promontory called Cape Raoul. This only can be reached by hiking, as no roads go here. It is a 14 km (8.7 miles) round trip hike, most of it through forests but some of it along the coastal cliffs. Once out on Cape Raoul, enjoy the views of Cape Pillar and then west to Hobart and Bruny Island. This is a gorgeous hike and another great way to experience the Tasman Peninsula coastline.
Where We Stayed
We stayed in the Graham Apartments located in New Town, Hobart. This is a budget, nothing fancy hotel but we loved it. We had a two bedroom suite with one bathroom and a kitchenette. There is a laundry facility on site. This place was clean and quiet and perfect for our needs.
---
The Tasman Peninsula is not to be missed on a visit to Tasmania. There is something here for everyone, from historical sites, amazing scenery, exhilarating boat trips, and hiking trails.
Comment below if you have any questions or suggestions!
---
More Information about Australia
TASMANIA: In Tasmania, hike to Cape Raoul and Wineglass Bay, spend some time on Bruny Island, visit Bonorong Wildlife Sanctuary, and cruise to Tasman Island.
MELBOURNE: Melbourne is our favorite city in Australia. Learn about the Best Things to Do in Melbourne and get a recap of our experiences here.
GREAT OCEAN ROAD: Driving the Great Ocean Road is one of the most scenic drives in the world.
SOUTH AUSTRALIA: One of the best things to do in South Australia is to visit the wine regions near Adelaide. Plan your visit with our Guide to McLaren Vale, our Guide to Barossa Valley, and our Guide to Clare Valley.
SYDNEY: Get started with our Sydney Bucket List, which contains 40 of the best things to do in Sydney. We also have a guide to the Sydney Bridge Climb and the Coogee to Bondi Coastal Walk, with a lot more information coming soon.
Note: This post contains affiliate links. When you make a purchase using one of these affiliate links, we get paid a small commission at no extra cost to you.
All rights reserved © Earth Trekkers. Republishing this article and/or any of its contents (text, photography, etc.), in whole or in part, is strictly prohibited.