If you have plans to visit Brooks Camp in Katmai National Park, one of most unique things to do is to take a photography tour.
Brooks Falls is one of the best places in Alaska to see brown bears catching and feasting on salmon. The easiest place to get a view of this is from the Brooks Falls Viewing Platform, followed by the nearby Riffles Platform.
But what if I told you that you could also view the bears right from Brooks River?
At Brooks Camp, while inquiring about a guided fishing trip, we learned that we could also take a photography tour. A guide would take us to fishing spots along the river, but instead of casting a fishing line, we could capture the bears on camera.
This was a spectacular experience and our favorite thing we did on our two visits to Katmai, and one of our favorite national park experiences of all time.
This photography tour gives you a very unique view of the bears and Brooks Falls and if you are an avid photographer, it's one of the best ways to take some photos of the falls and the bears from other than the viewing platforms.
In this guide, we share our photos from the tour and how you can have the same experience.
Brooks Falls Photo Tour
At 8:30 am, we met our guide, Jon Kuiper (@jwkimages) at Brooks Camps. We put on waders and boots and then walked to the boardwalk walkway that leads to the Brooks Falls and Riffles Platforms.
Just before entering the walkway, we turned right, taking the trail into the woods. We have walked the boardwalk walkway a countless number of times and we always see bear on these trails through the woods. To be walking the same trails felt both exciting and little unnerving.
The trail becomes a spiderweb of bear trails, leading to various points along the riverbank. The grass was very high, which could easily hide a napping bear, so we had to go slowly as to not disturb them.
We made it out to the river's edge and then had our first view of Brooks Falls. What a different perspective from this point!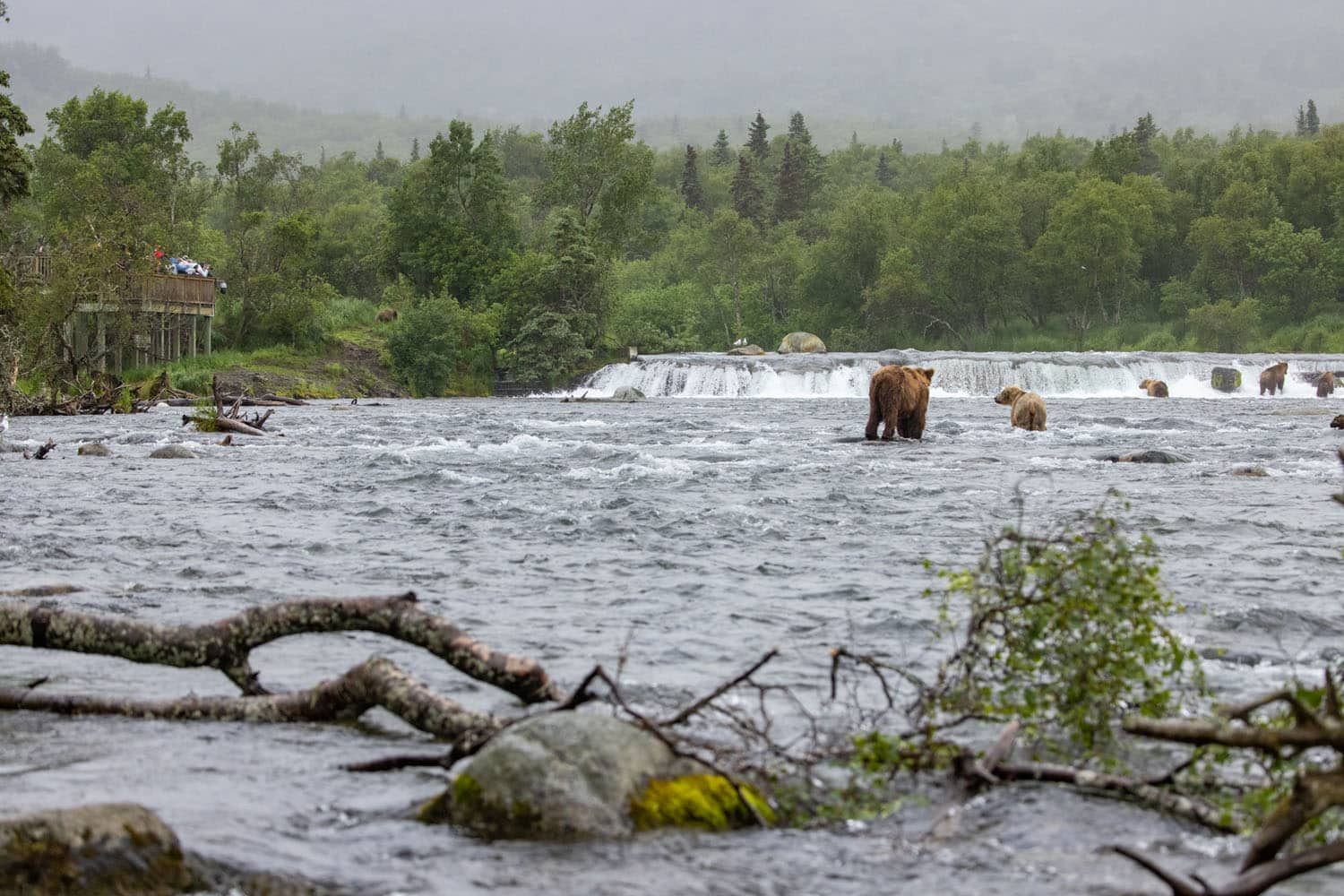 The view of Brooks Falls and the viewing platform from the river.
For the next hour and a half, we stayed in this general area. Tim and I did this on a day when the river was filled with bears, with those fishing in the river and those lounging on the riverbank.
At one point, there were three groups of a sow with two cubs spaced out along the river. To watch the dynamics as bears interacted with one another was fascinating and made for a few great photos.
To stay safe and to not disrupt the bears' activities, we had to stay a minimum of 50 yards from the bears. With so many bears on the day we did this, it was challenging, and Jon had us constantly moving around the river, onto shore, and back into the river, to give the bears their space.
We never felt in danger but since we are in the bears' habitat, they have the right of way, so it was our job to give them the space they need.
Here are some of our favorite photos from Brooks River.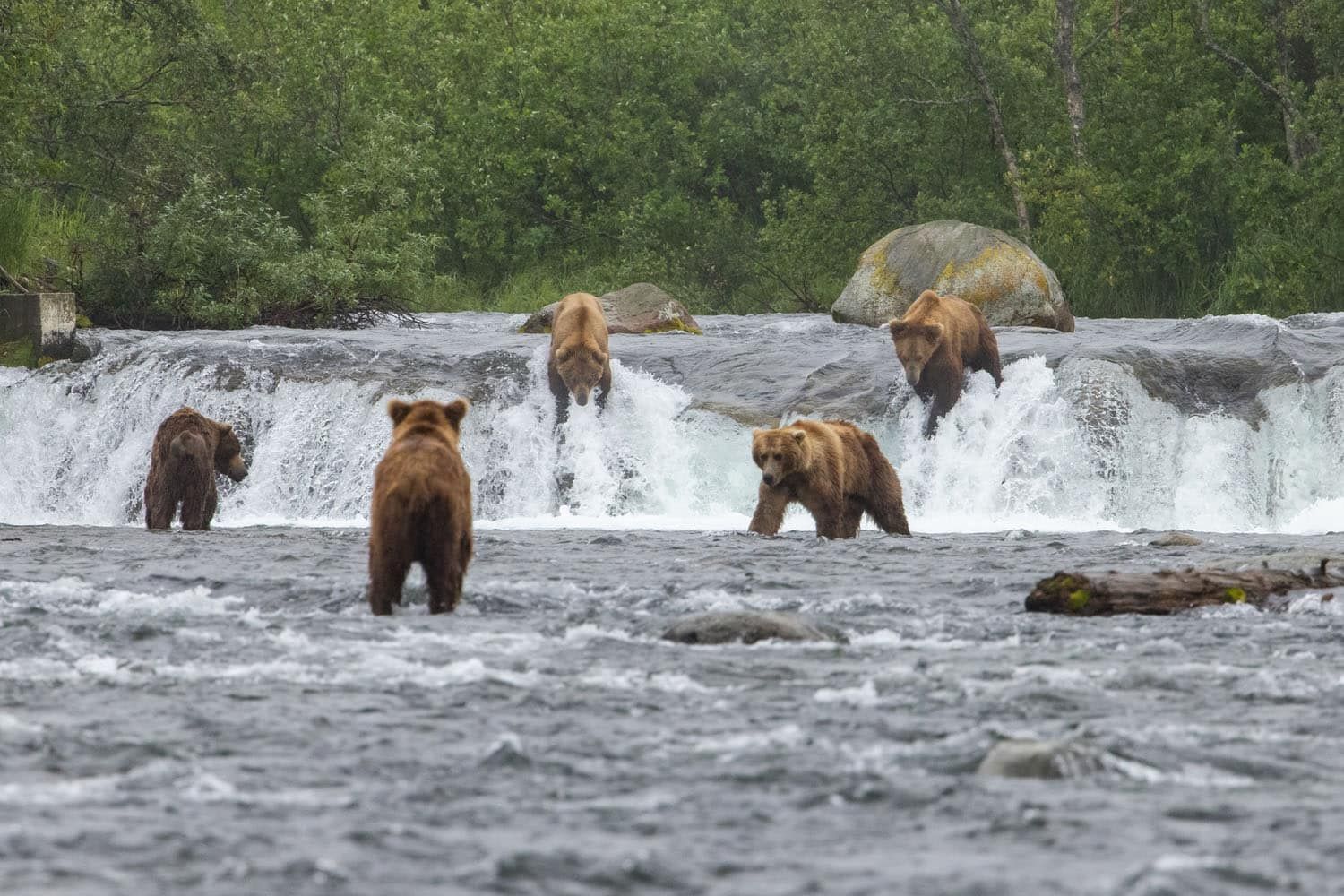 Brooks Falls
Jon and Tim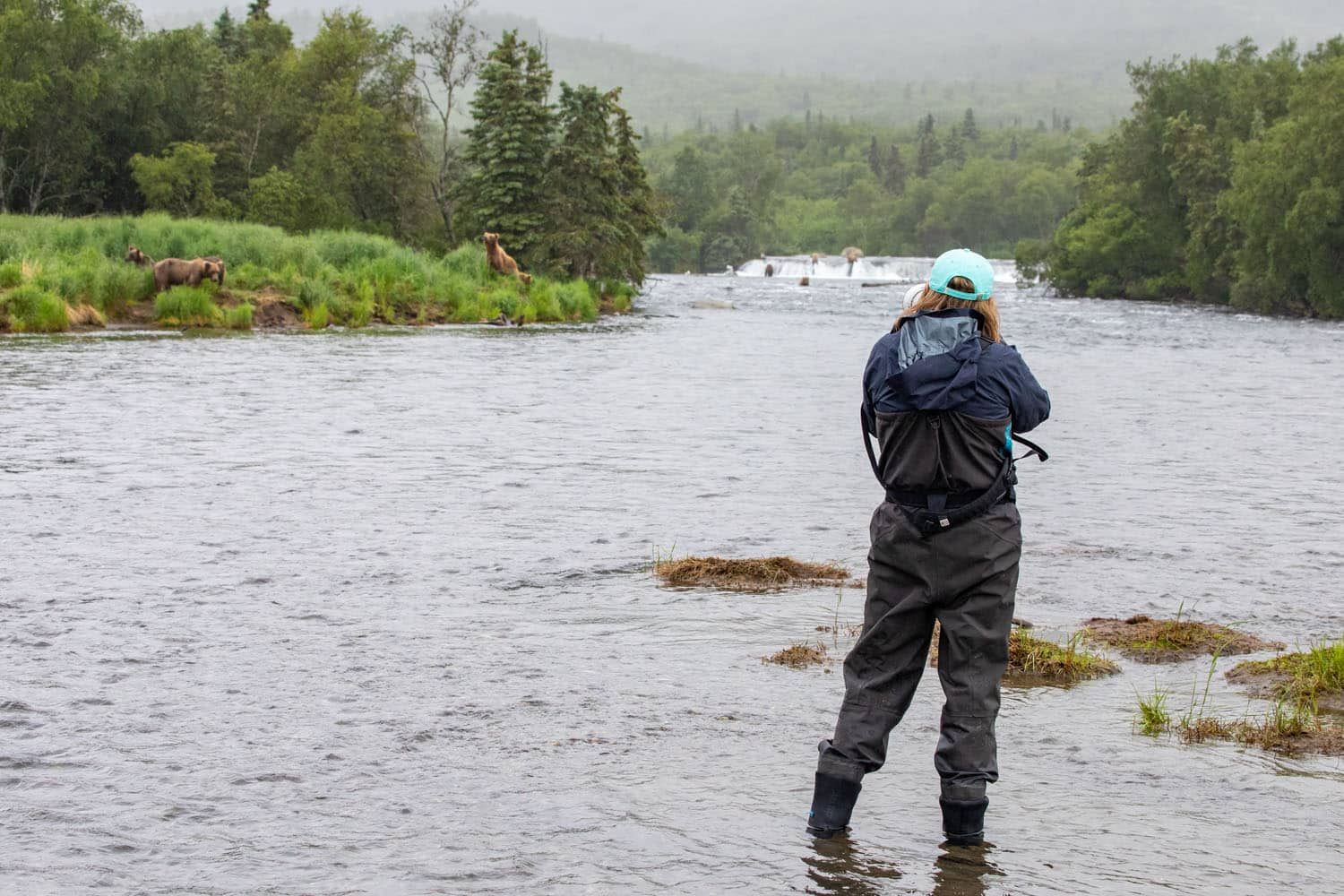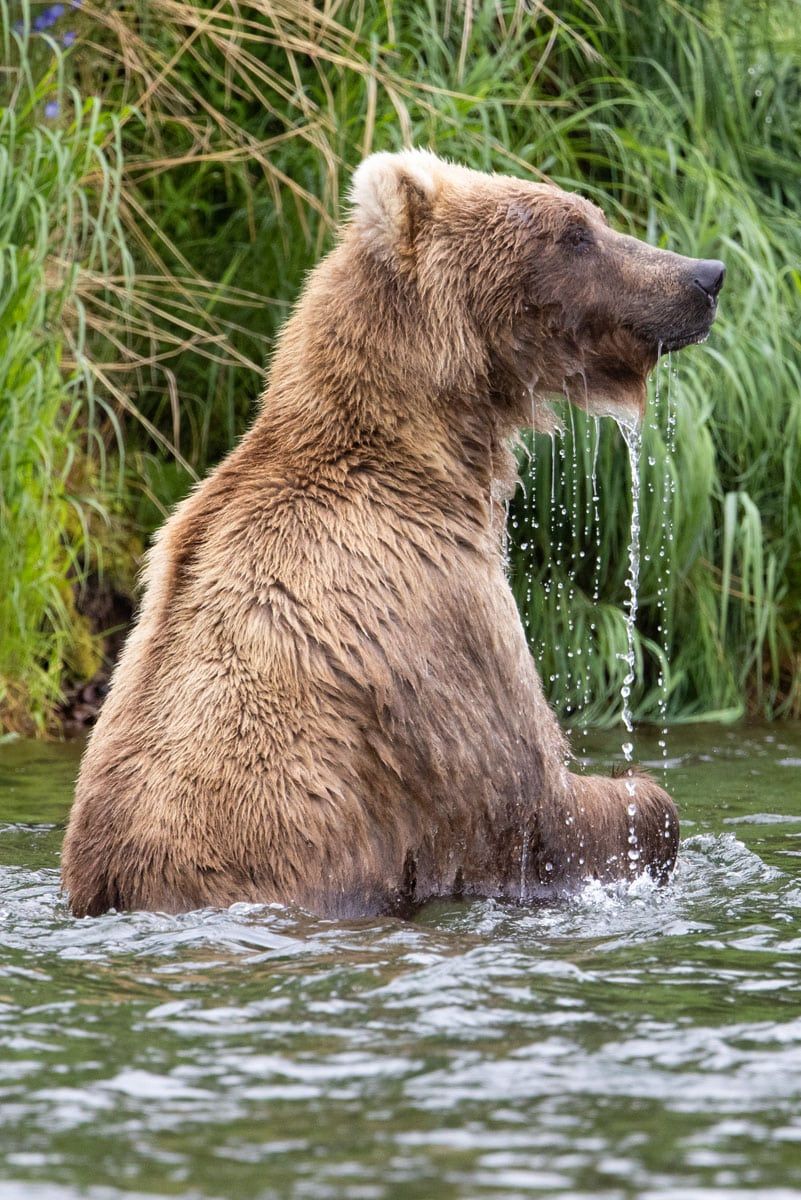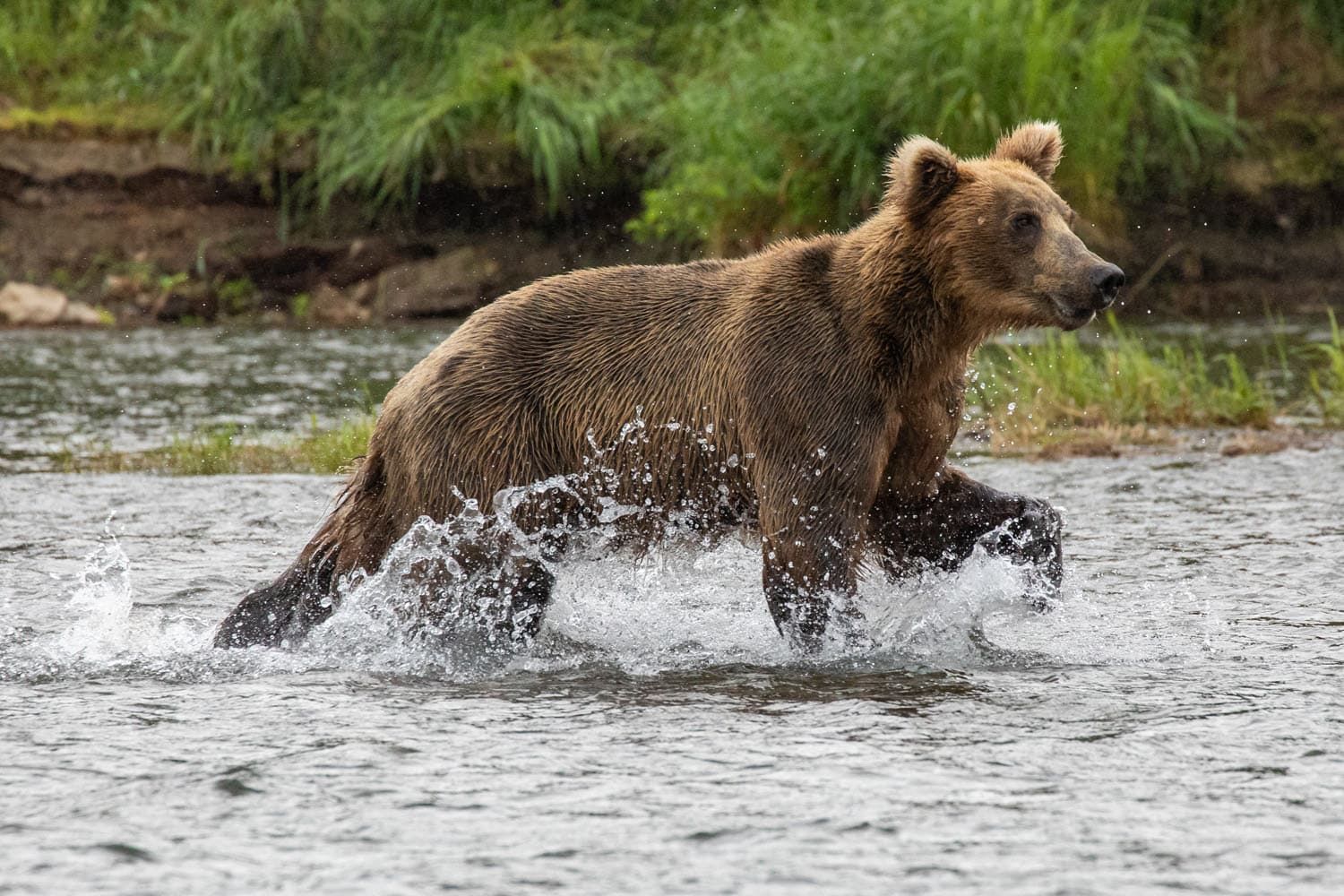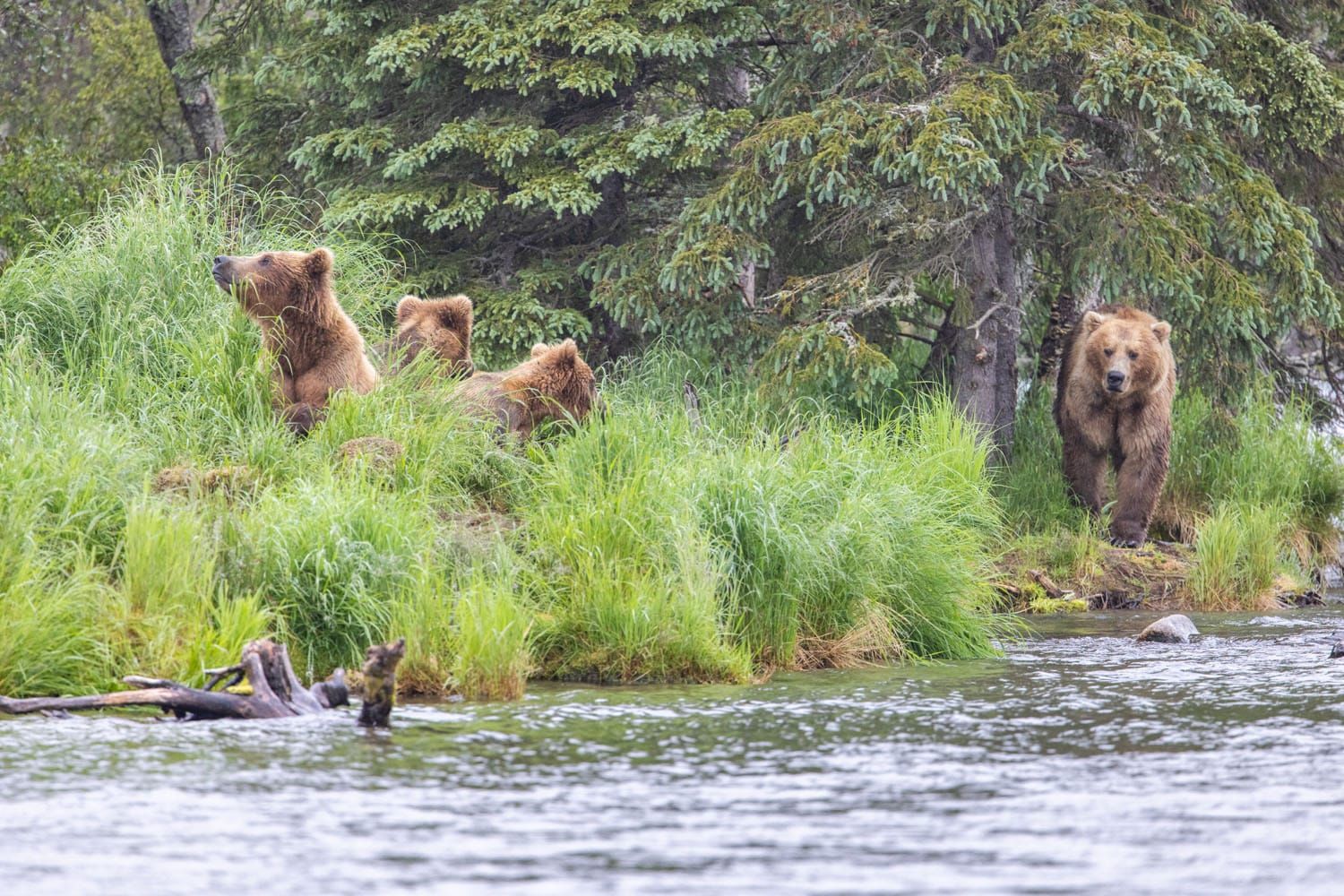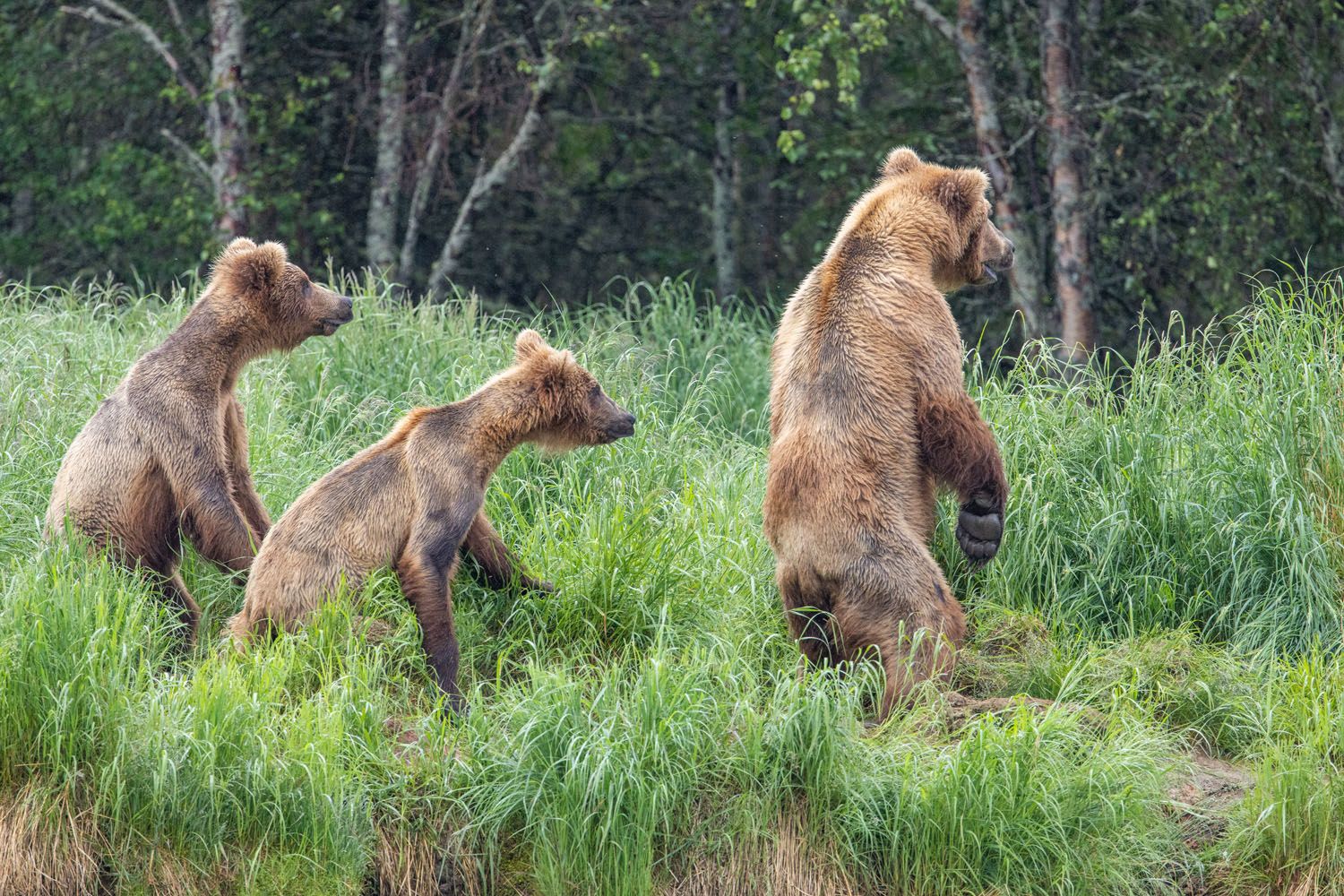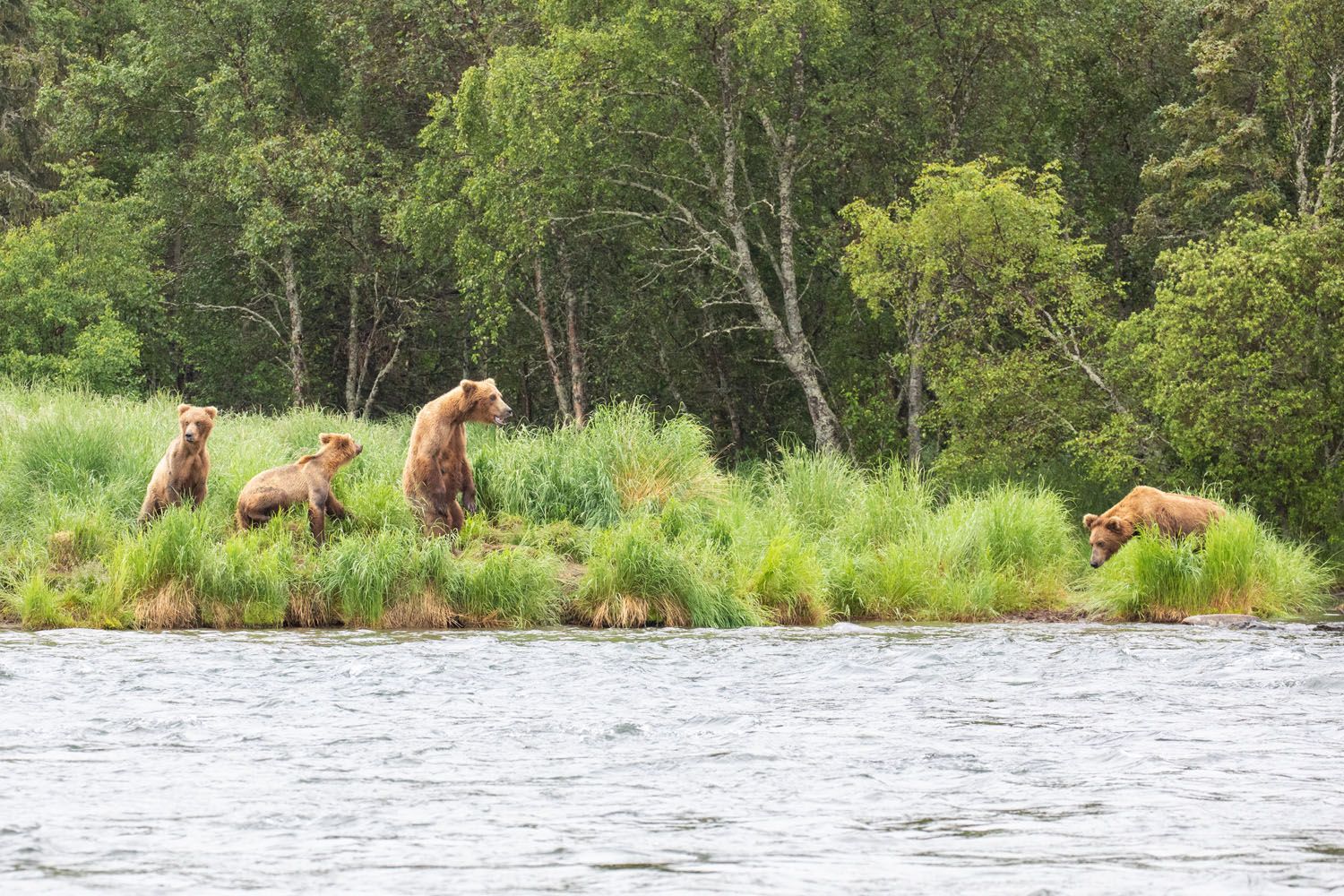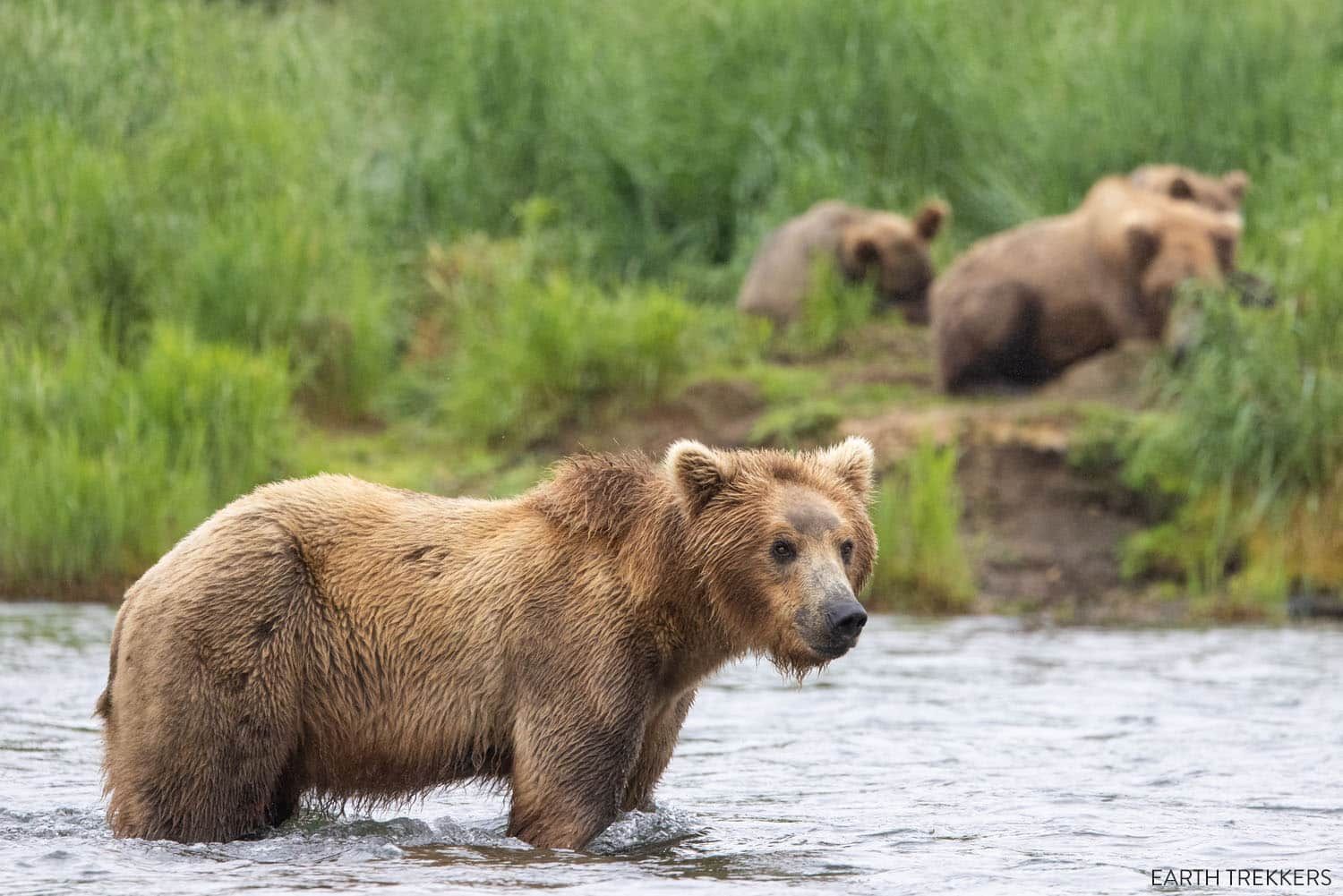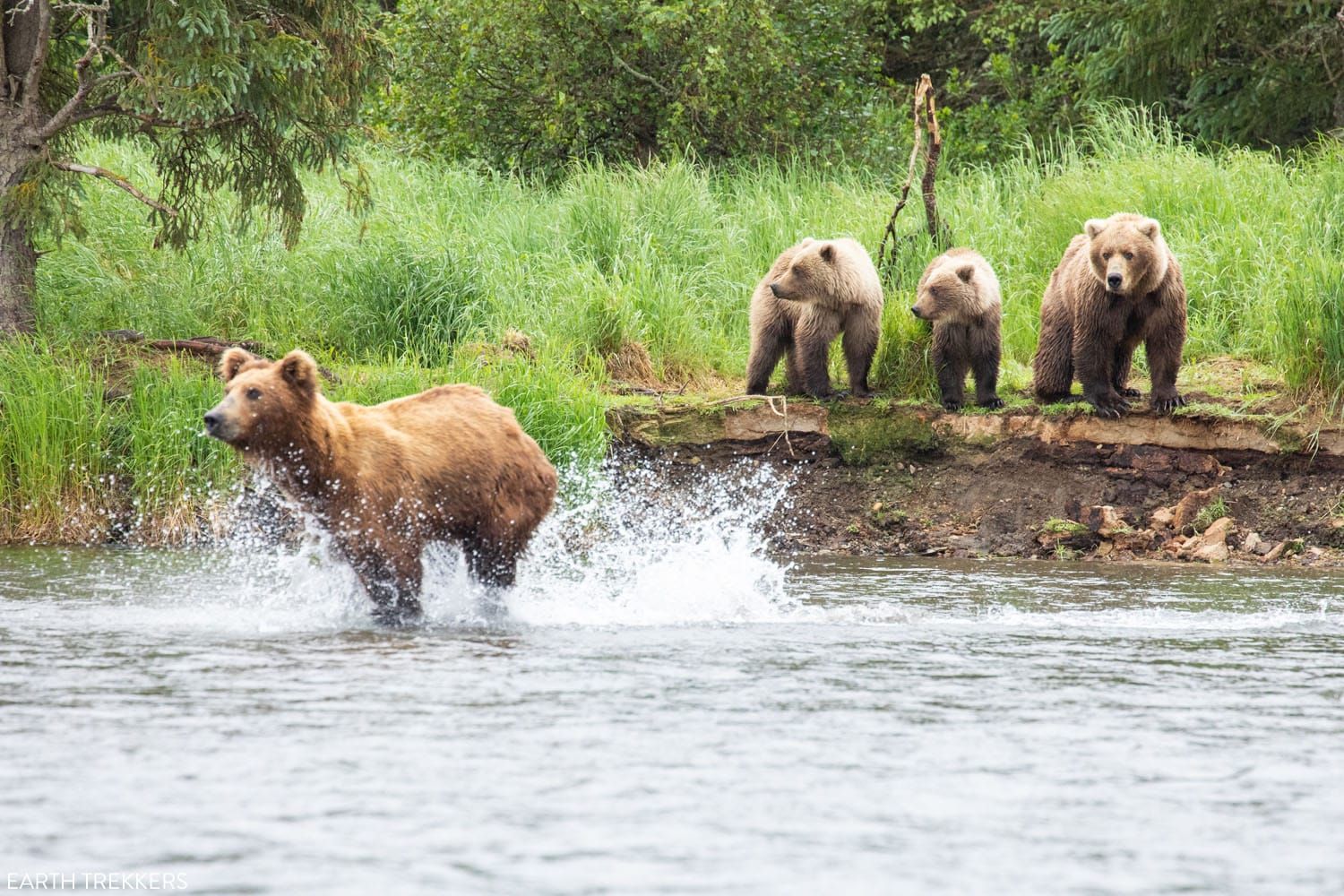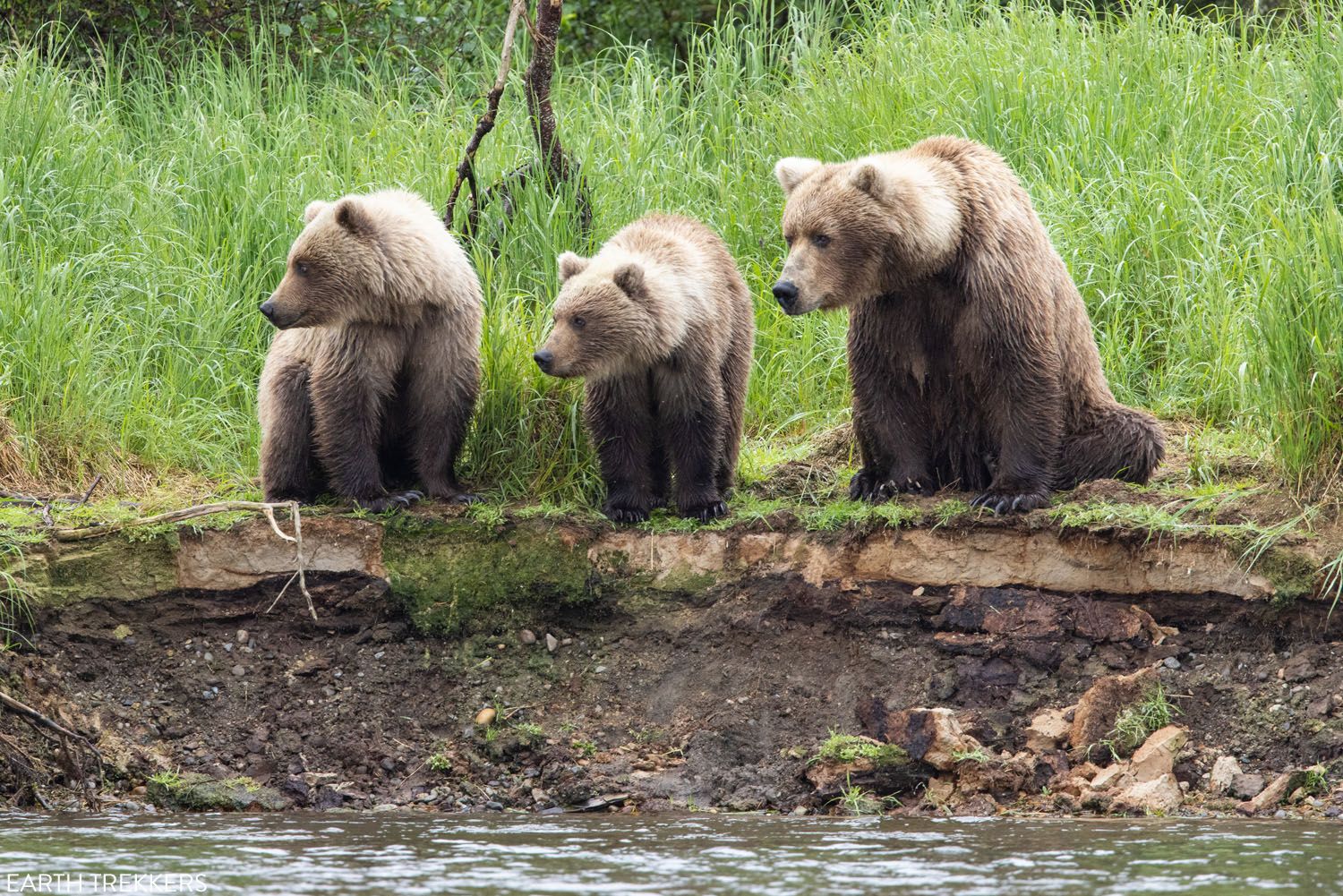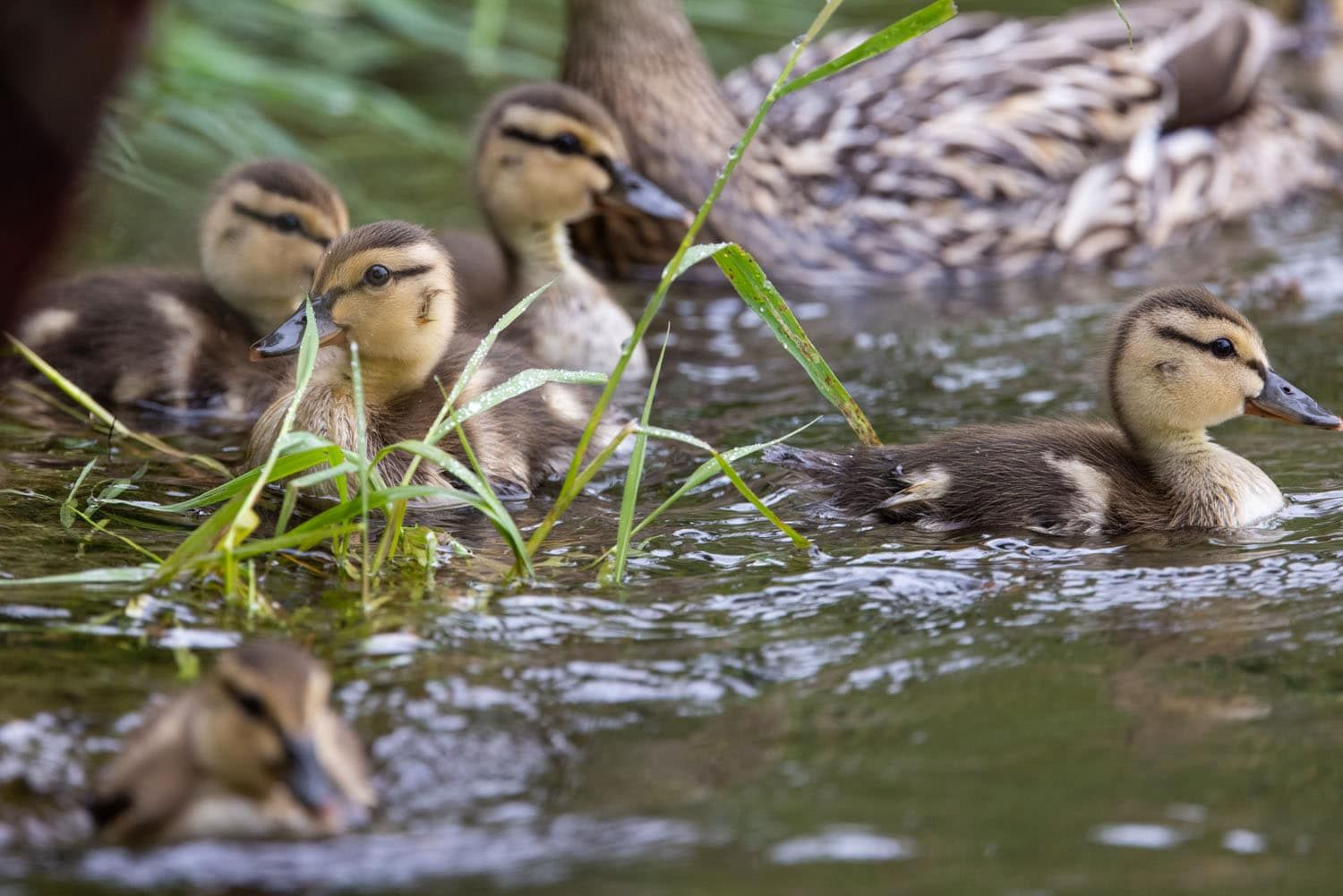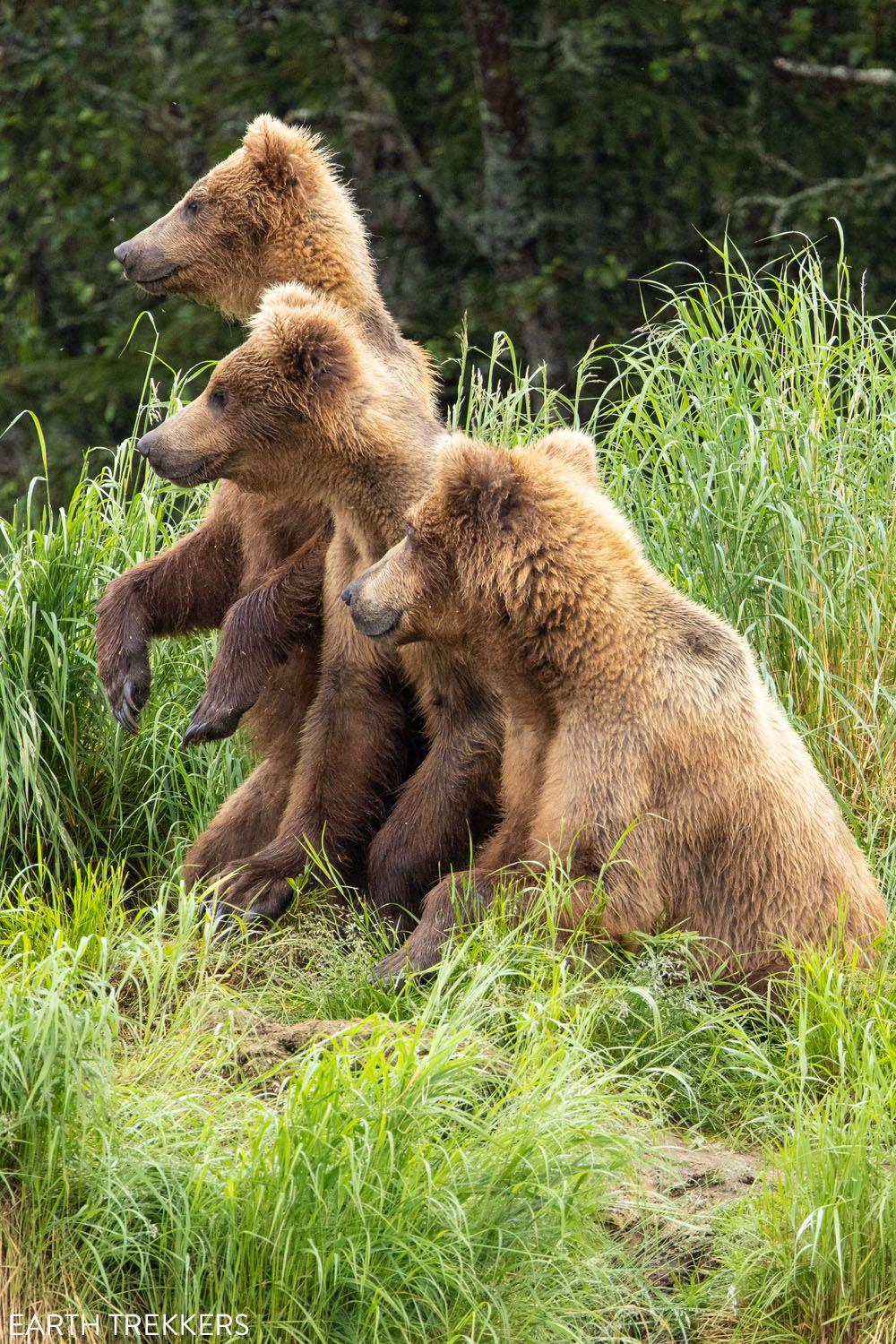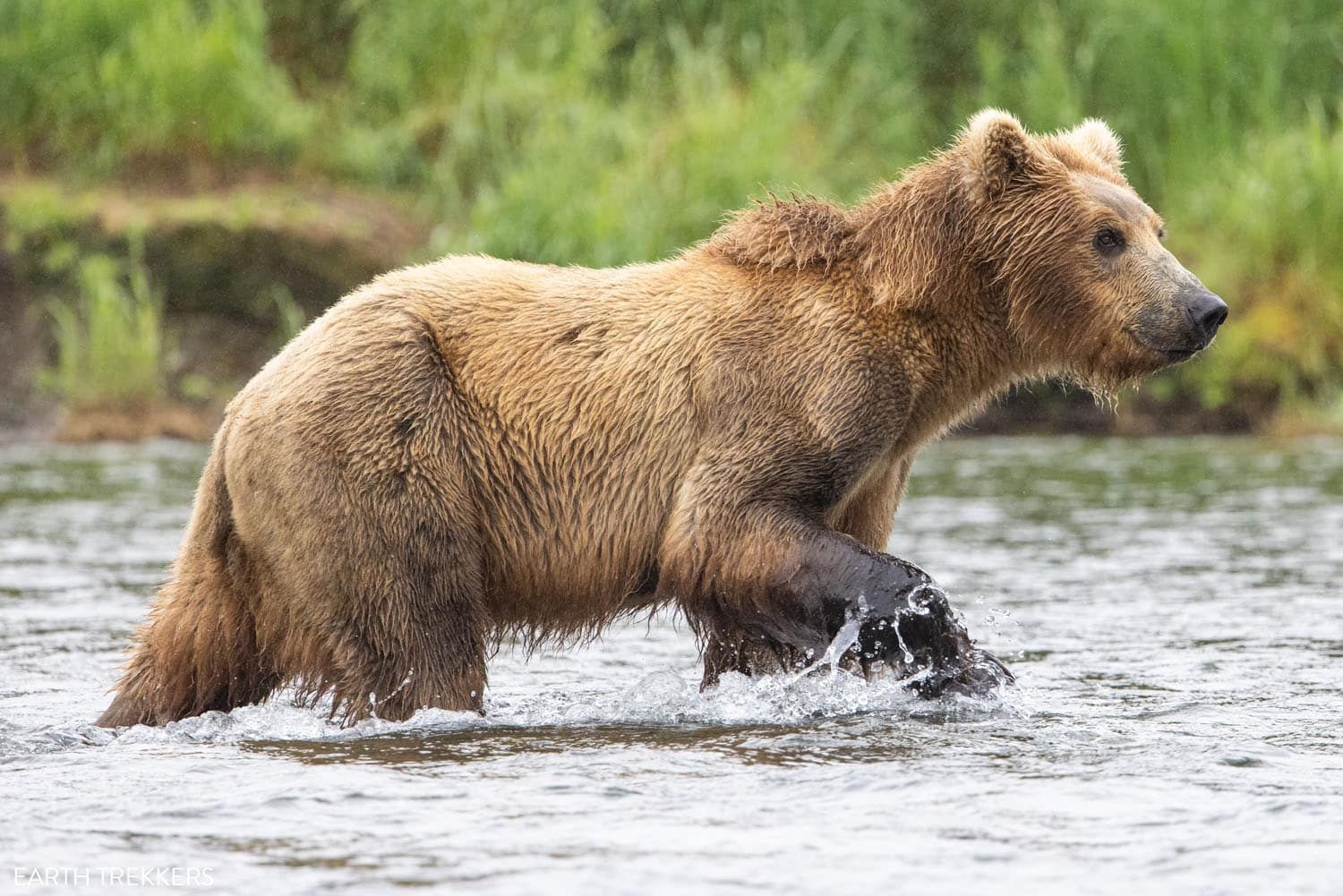 To get back to camp, we walked along a combination of trails and marsh. We only had one brief bear spotting on this walk, as it seemed as most of them were closer to the falls.
Overall, it was a fantastic experience and we highly recommend it for those who want to take some unique photos of the bears and Brooks Falls.
About this Photography Tour
We signed up for the Brooks Lodge half day guided sport fishing tour, which costs $185 per person and lasts 4 hours. Only one to two tours are offered in the morning and afternoon, to limit the number of people in the river. We visited the same fishing spots, but instead of fishing, we took photos instead.
They also offer one hour and two hour tours. One hour is not enough time to make it worth it, in my opinion, and the price for two hours is just a little less than four hours. If you book the four hour tour, you can use as much of that time as you like, returning early if you get all of the photos you want.
If someone in your group would like to fish, you can do that at the same time. But if there are a lot of bears around, as there was on the day we did this, the constant movement is good for photography but bad for fishing, as you barely have time to cast a line.
Waders and boots are provided with the tour. Bring your camera, insect repellent (there were a lot of mosquitoes along the river when we did this), and dress accordingly to the weather. We had a cool, drizzly day so we wore a rain jacket and several layers. Do NOT bring any food with you.
If you like the idea of taking this photography tour, contact Brooks Camp in advance because these spots are hard to get. You will be booking a guided sport fishing tour.
Do not wander the trails and into the river by yourself. Only do this with a guide. It would be extremely easy to stumble upon a napping bear. Plus, there were bear entering the river from all sides so we all constantly had to be on alert. When a bear emerged from the forest, Jon knew where to go to keep a safe distance. He was constantly scouting the area and watching the bear, while Tim and I were focused on snapping photos. Had we done this without a guide, we would have potentially put ourselves and the bear in danger.
Please practice the seven principles of Leave No Trace: plan ahead, stay on the trail, pack out what you bring to the hiking trail, properly dispose of waste, leave areas as you found them, minimize campfire impacts, be considerate of other hikers, and do not approach or feed wildlife.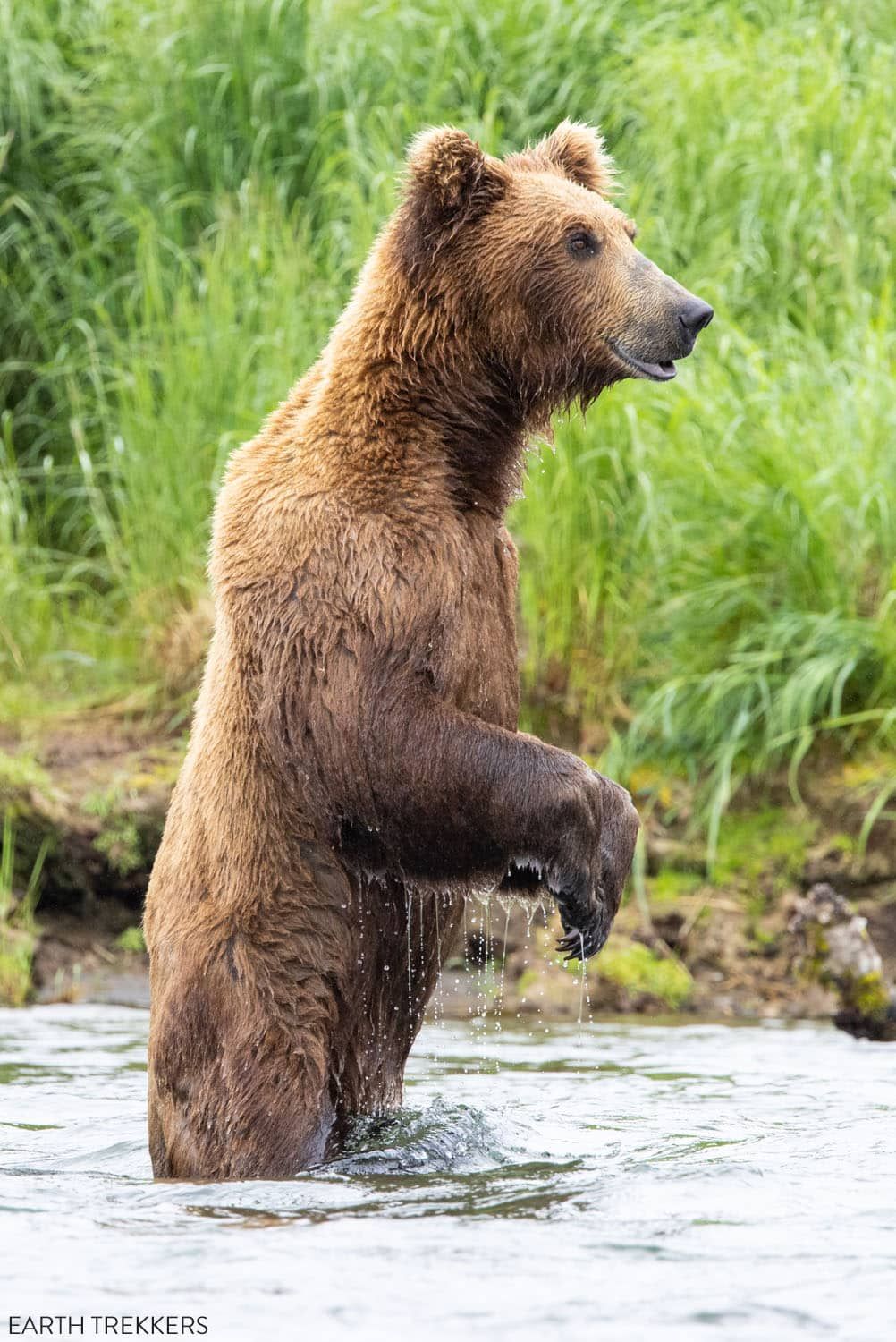 More Information about Katmai National Park
See all of our articles about Katmai National Park, and a LOT more photos, in our Katmai Travel Guide.
Get an overview of things to do, how to plan your visit, and see a lot more photos in our article Best Things to Do in Katmai National Park.
For more information about how to see the bears at Brooks Falls, take a look at our Guide to the Brooks Falls Viewing Platforms.
In our Guide to the Valley of Ten Thousand Smokes, learn how to day trip out to see site of one of the world's largest volcanic eruptions.
---
If you have any questions about this Brooks Falls photography tour, let us know in the comment section below.
More Information for Your Trip to Alaska
ALASKA ITINERARY: Take the guesswork out of planning your trip to Alaska with our Alaska road trip itineraries.
BEST OF KENAI FJORDS: Top things to do include ice climbing on the Exit Glacier, hiking the Harding Icefield Trail, and cruising the Northwestern Fjord. For the full list, read our article best things to do in Kenai Fjords National Park.
DENALI: Eielson is one of the most spectacular areas in Denali to visit since it offers some of the best views of Denali. Taking a Denali flight seeing tour is also a great thing to do, as are hiking one of the many trails in the park. Get the full list in our article Best Things to Do in Denali.
DRIVING IN ALASKA: The Seward Highway connects Anchorage and Seward is one of the most popular scenic drives in Alaska. We also have a detailed guide to driving from Anchorage to Valdez, yet another amazing road trip.
TRAVEL PHOTOGRAPHY: For more information about the camera gear we carry, check out our Travel Photography Gear Guide. And tips and tricks for taking great photos in our article How to Take Better Photos while Traveling.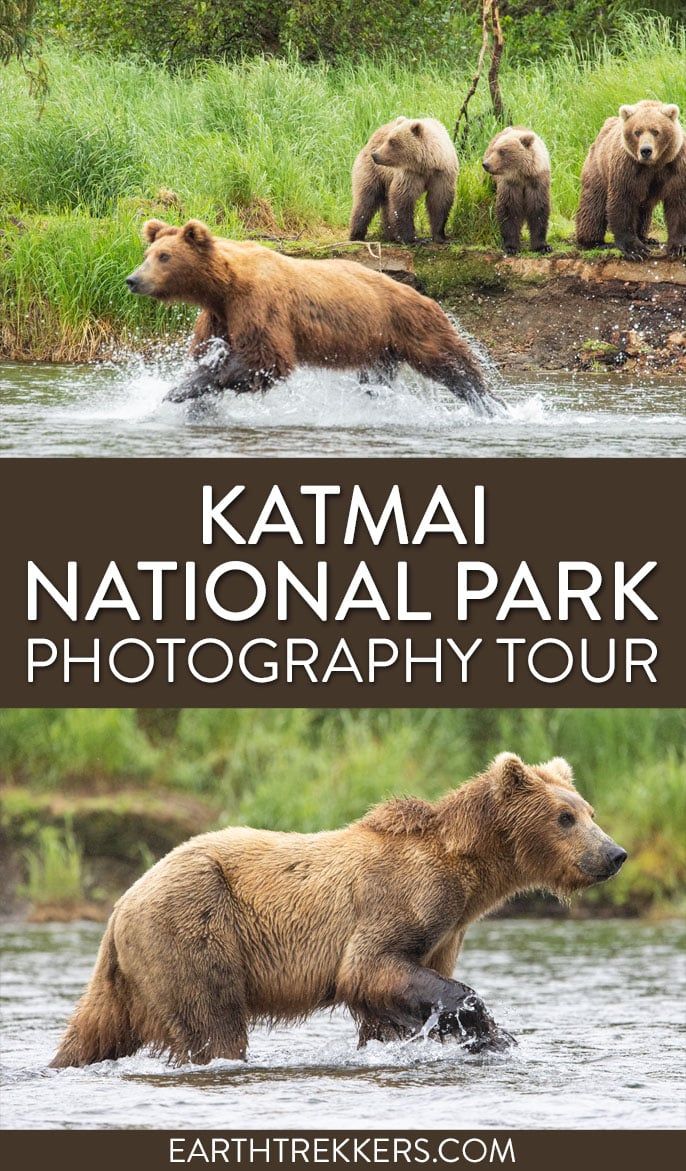 All rights reserved © Earth Trekkers. Republishing this article and/or any of its contents (text, photography, etc.), in whole or in part, is strictly prohibited.