If you are planning a trip to London, how do you decide where to go? London is massive. And London ruled the world for a good chunk of history, and during that time, stocked its museums with artifacts from around the world. It takes days, weeks really, to see the best of London. Trying to figure out what to do can be overwhelming.
Here is a list of the best things to see and do in London, 50 to be exact. Don't expect to see them all on your first trip to London, we didn't either. But you'll be back. London is the type of city you can visit multiple times and never get bored.
At the end of this post, we give recommendations of our favorite spots, to help you narrow down this mega list of sights. Or, skip ahead to our list now.
The London Bucket List
Big Ben
When you see Big Ben, it really feels like you are in London. For a first-timer here, it's thrilling to get that first glimpse of Big Ben. And it never gets old. Day or night, we loved looking up at this famous British landmark.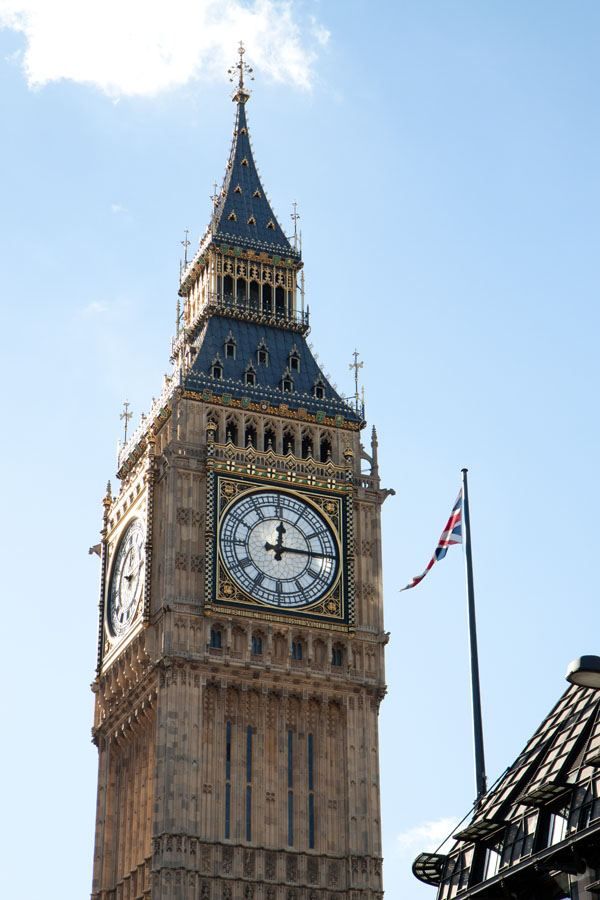 Take a Beefeater Tour at the Tower of London
The Tower of London dates back to 1066. It was used as both a prison and a royal residence and now houses the crown jewels. For an educational, slightly gory look at British history, don't miss the Beefeater tours held daily.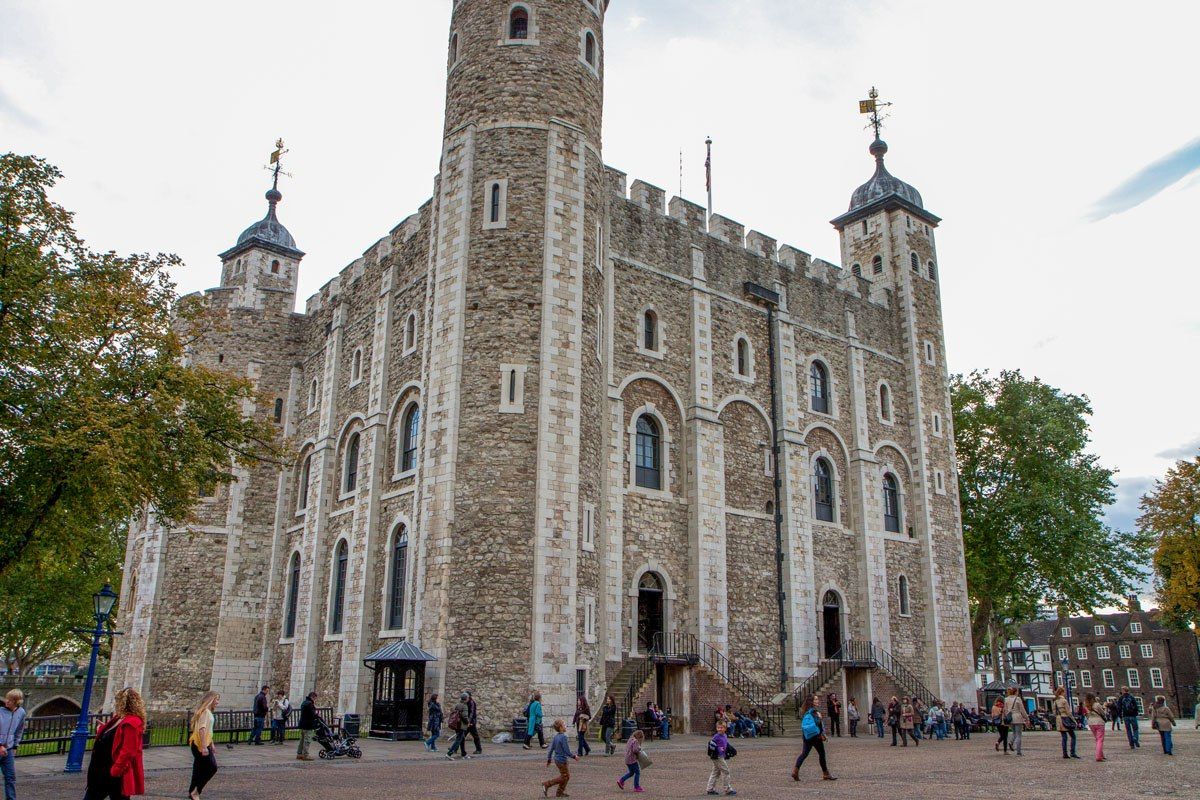 #10 Downing Street
#10 Downing Street is the headquarters of the government of the United Kingdom and the residence of the Prime Minister. You can only get a glimpse of the famous doorway from a distance, since the residence is protected behind sturdy fencing and armed guards.
Take a Walking Tour of London
There are numerous options for walking tours in London. SANDEMANs offers free walking tours that get rave reviews. Photographers can take the Hairy Goat Photography Tour and those over 18 can take a Liquid History Tour of London. There are also Jack the Ripper tours, street art tours, and foodie tours.
The list of walking tours in London is long. Here are a few more options.
Take a Ride on the London Eye
This one is a bit pricey, but for 30 minutes you get unparalleled views of London, overlooking Parliament and Big Ben. On a clear day, you will be able to identify most of London's most famous landmarks.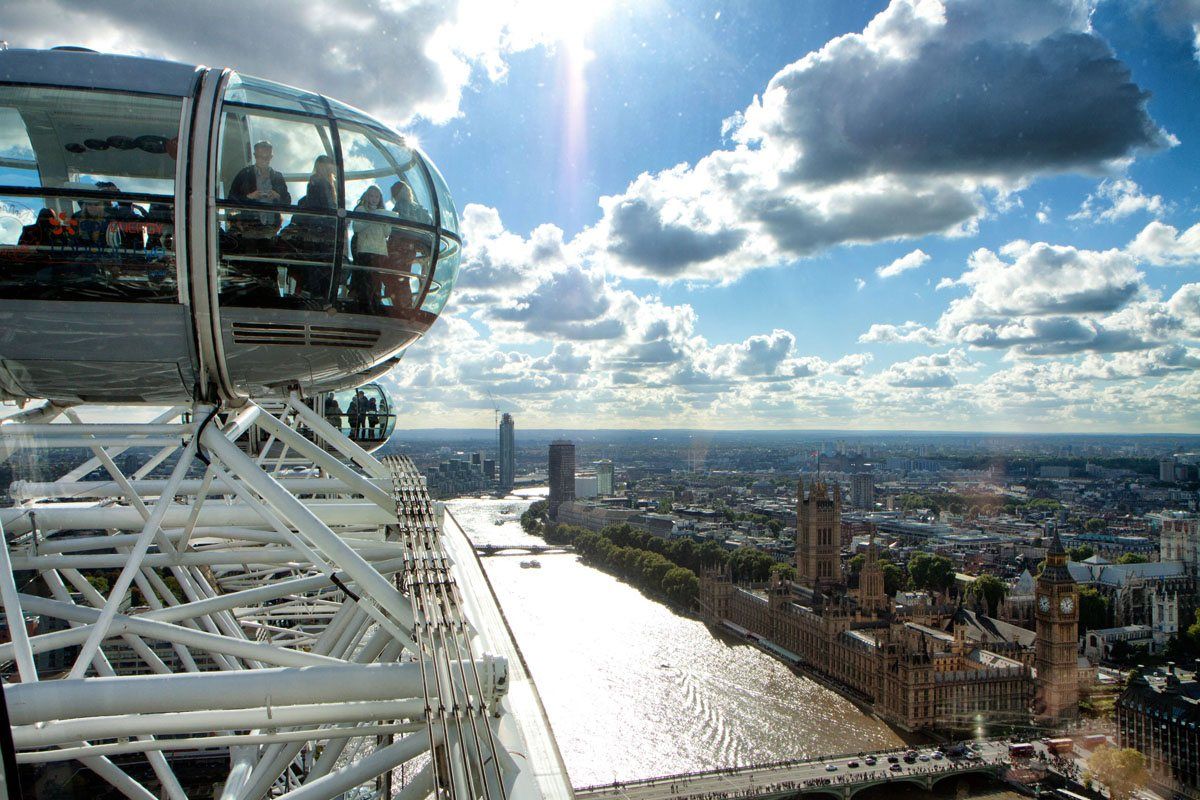 Houses of Parliament
Sure, it's great to see Parliament and its iconic architecture from the outside. But did you know that you can tour the Houses of Parliament and even attend the debates at the House of Commons or House of Lords? For more information, click here.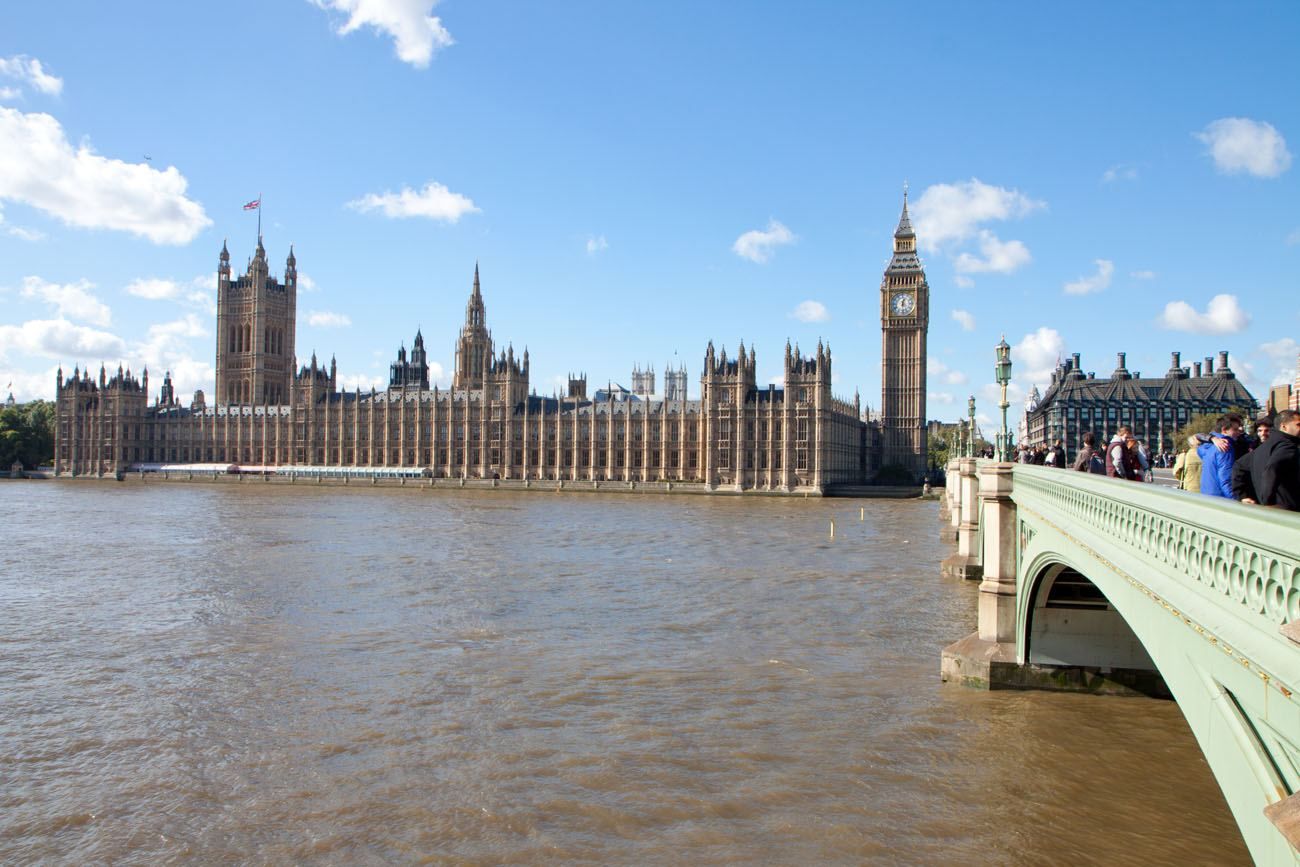 Eat, Drink, and Shop at Covent Garden
Covent Garden is a district in the West End that is now a popular shopping and tourist site. Pop into the cafes, watch street performers, or simply roam the shops.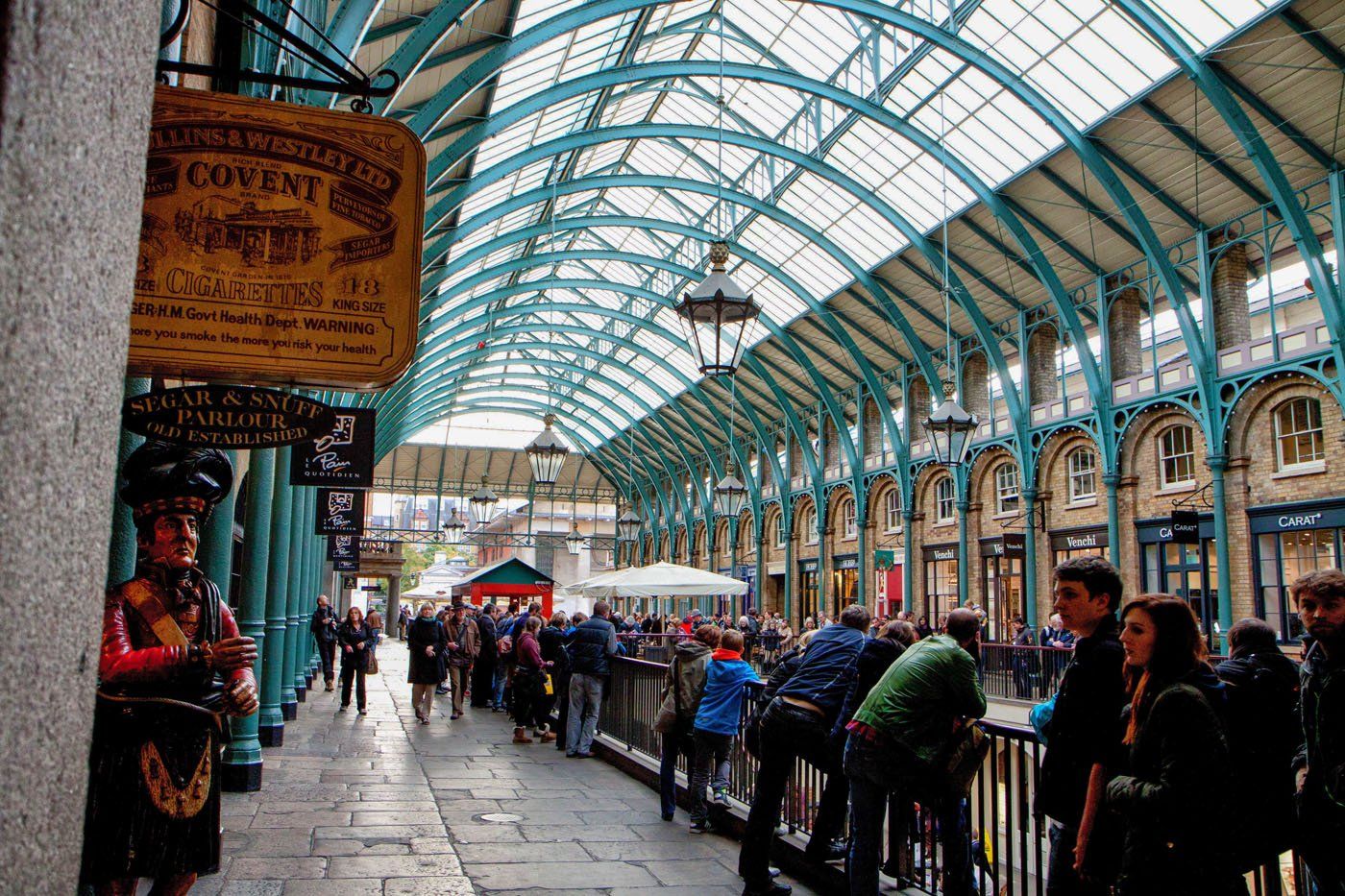 Take a Walk Across Millenium Bridge
Built in 2000, the Millenium Bridge is a pedestrian bridge that crosses the Thames River. It has been featured in several movies, such as Harry Potter and Guardians of the Galaxy.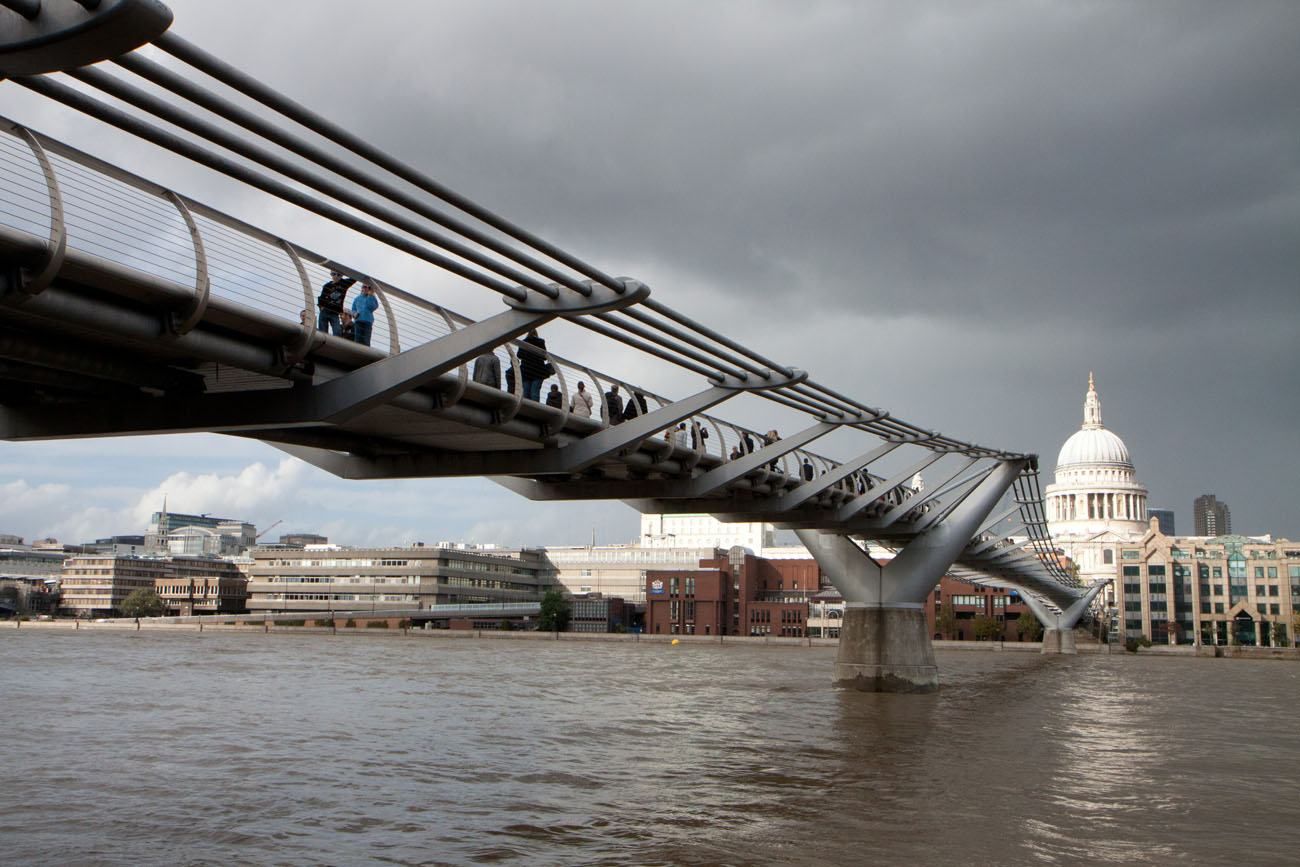 The British Museum
Dare I say that this is one of the world's best museums? This museum contains a massive collection of historical artifacts amassed while Great Britain was a major world super power. Some of these artifacts date back thousands of years. See a portion of the Parthenon, the Rosetta Stone, Egyptian mummies, and hieroglyphics. It is amazing how much stuff the British gobbled up during their world rule.
Admission is free but donations are accepted. For the best experience, book your time slot in advance.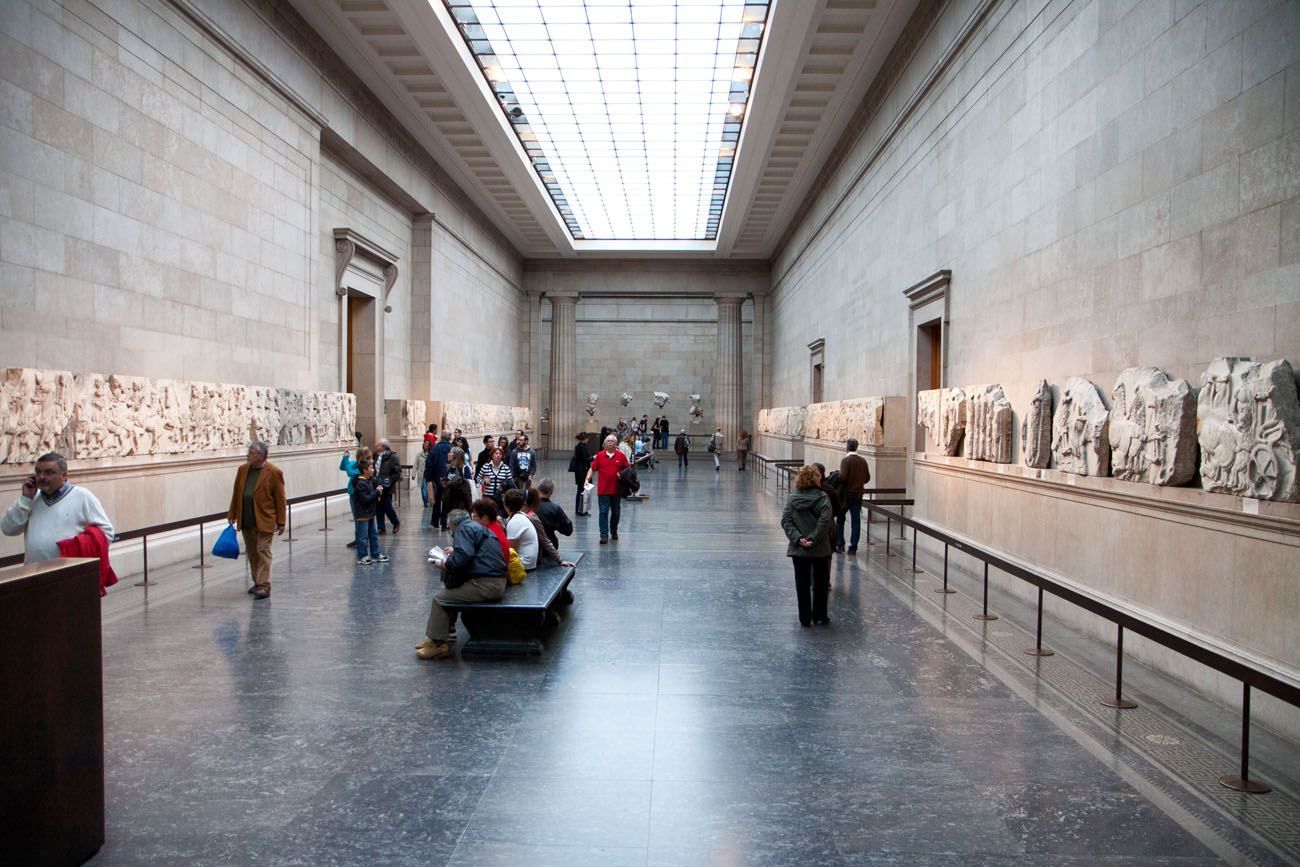 The Underground
The Underground is London's metro. It is clean, efficient, and easy to use. It's the easiest and most convenient way to get around the city. Ride the Underground enough times and "Mind the Gap" may become your favorite British phrase.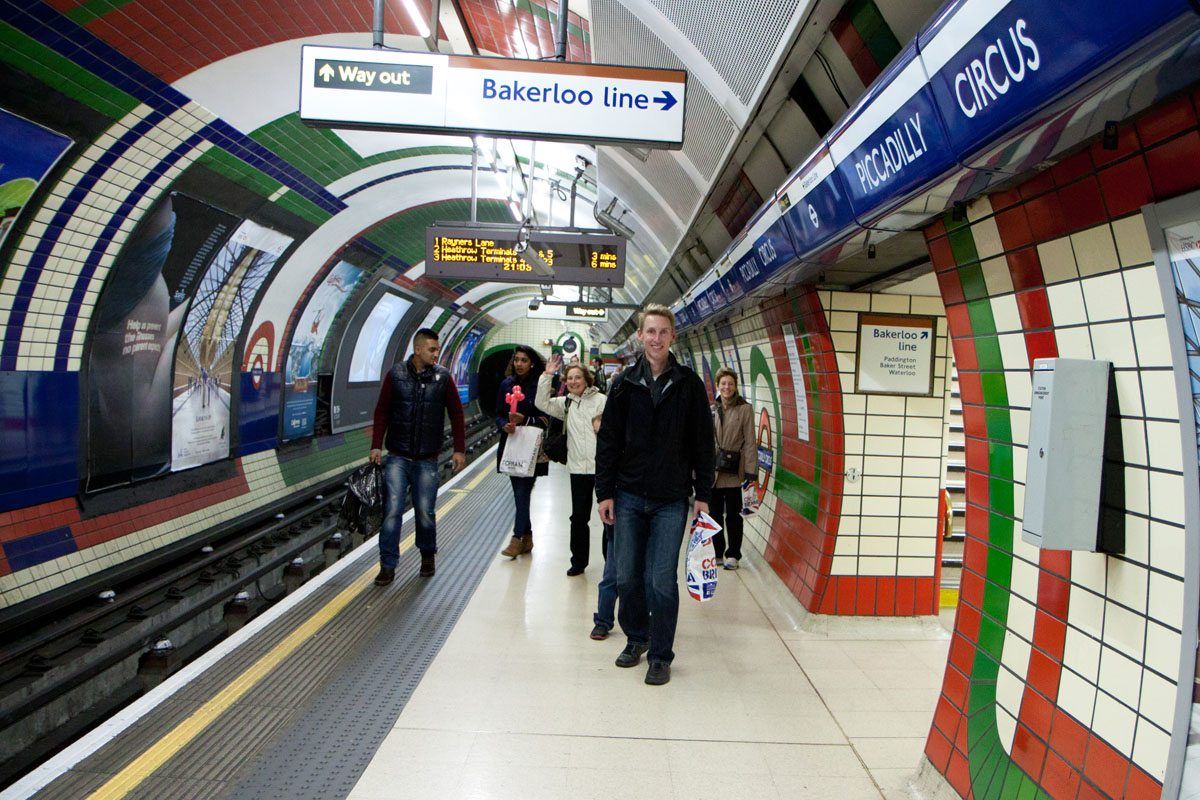 The National Gallery
Located in Trafalgar Square, the National Gallery is the most popular art gallery in London. It is here that you can see British art from the 13th century to 1900. If you like the idea of touring the National Gallery with an experienced guide, this tour gets great reviews.
St. Paul's Cathedral
St. Pauls' Cathedral is another very famous landmark. Designed by Sir Christopher Wren, the present day cathedral was consecrated in 1697 after the Great Fire of London in 1666 destroyed the old St. Paul's Cathedral. The funerals of Margaret Thatcher and Winston Churchill were held here, as was the wedding of Prince Charles and Princess Diana.
For another great viewpoint over London, climb to the top of the dome.
Before you go, purchase your ticket online in advance on the official website to get the time slot that works best for your visit.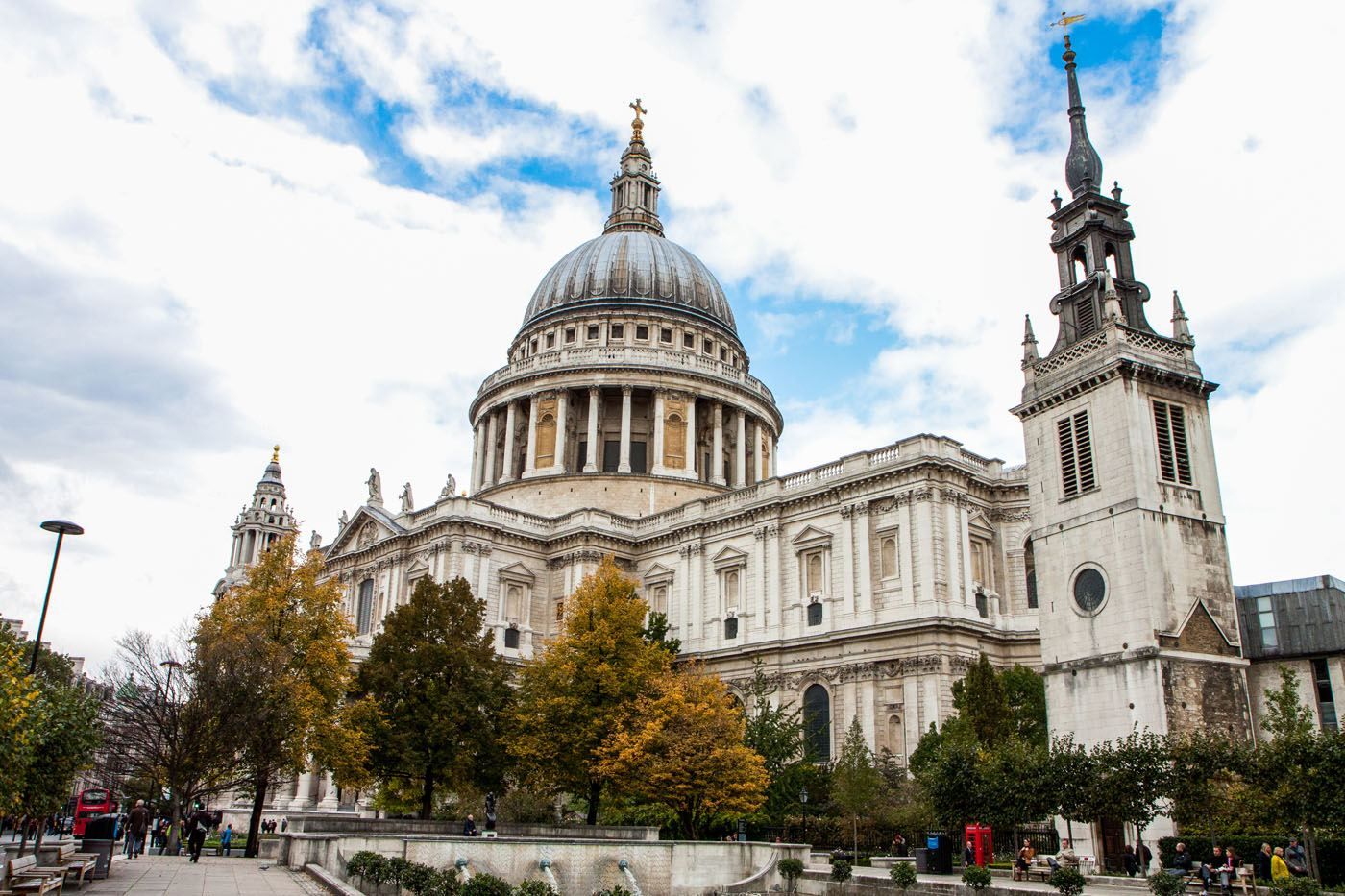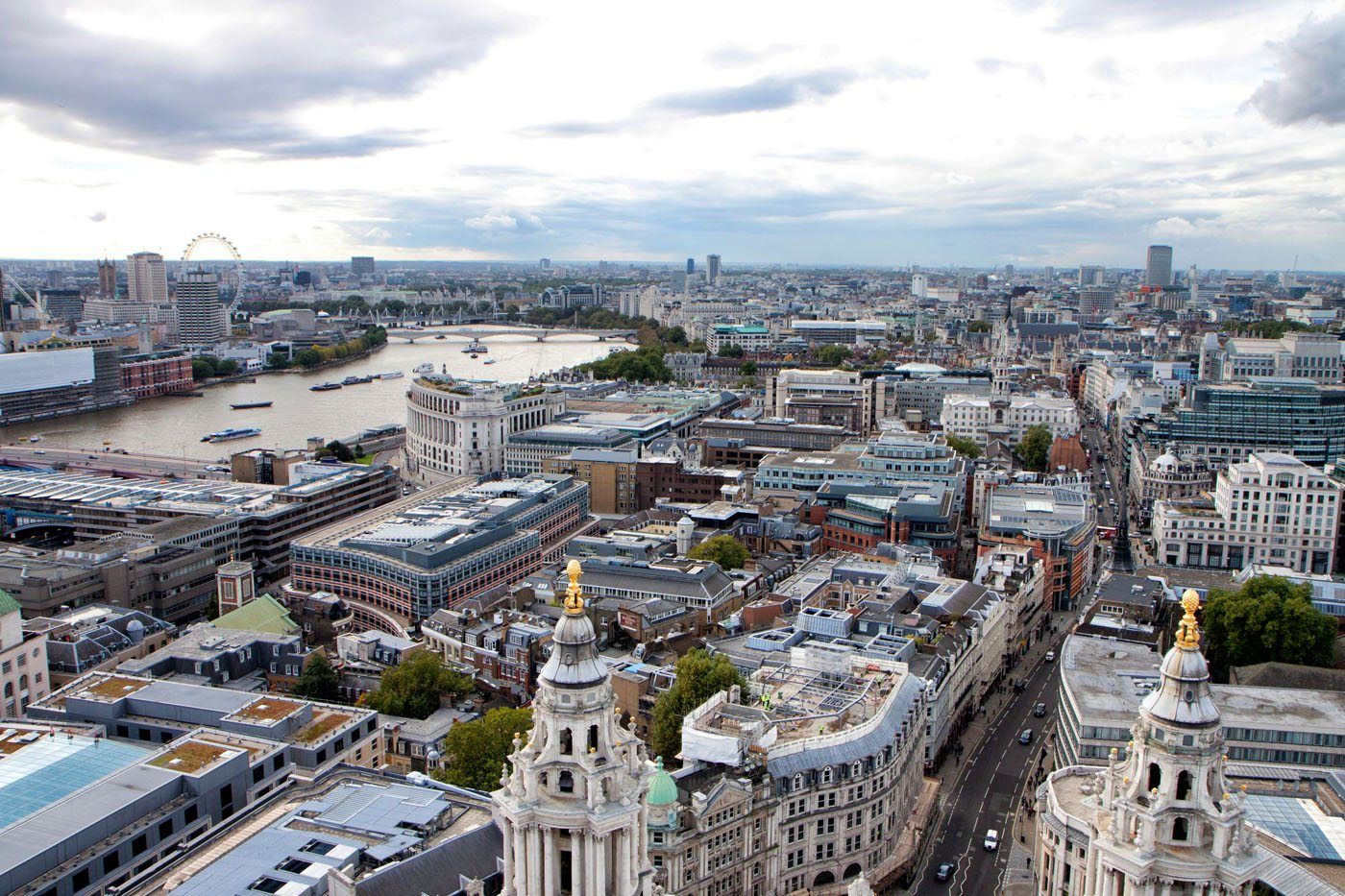 Take a Break in Kew Gardens
This is a giant botanical garden in southwest London. A half day here is a great way to take a break from city life. Tour the greenhouses and walk along the manicured property. This is a tranquil, pretty spot in London.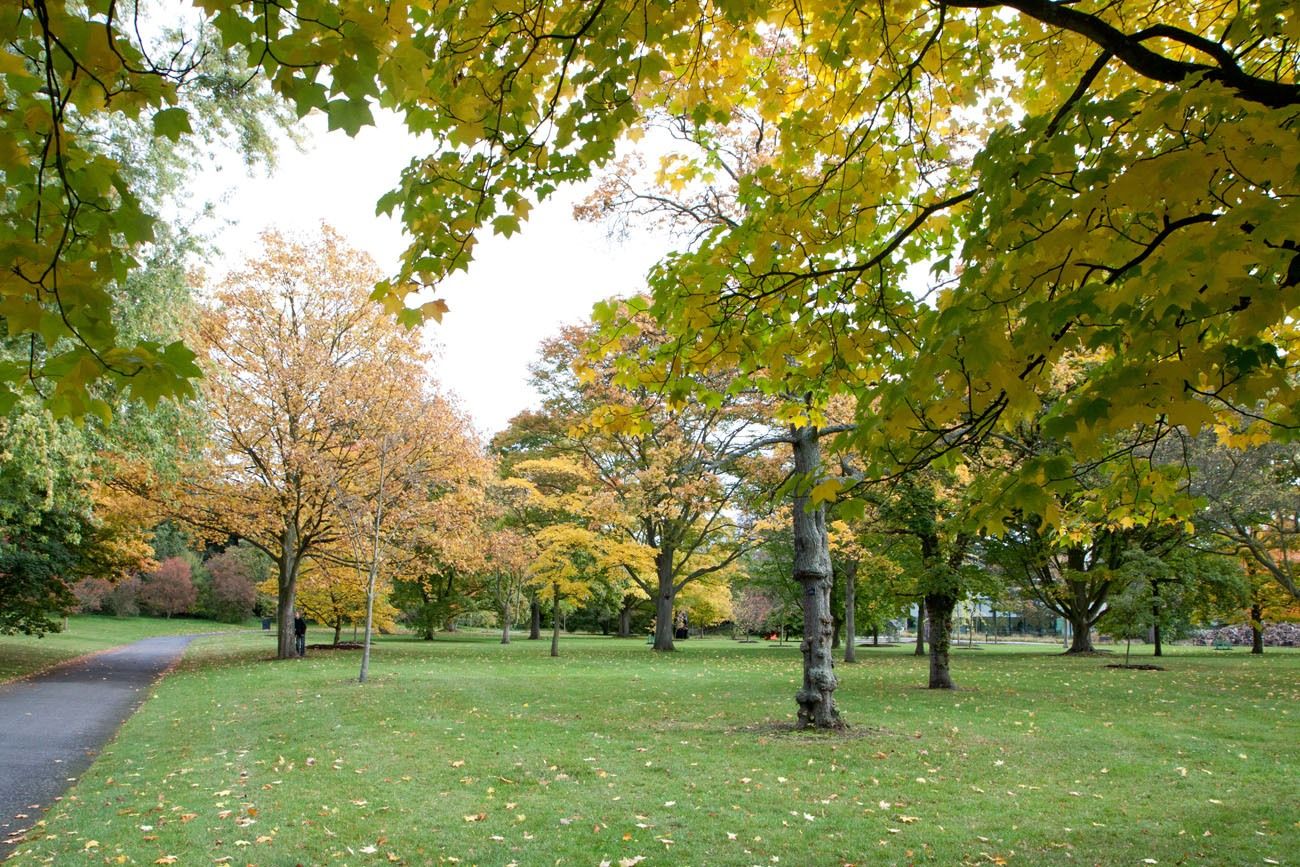 Tower Bridge
Tower Bridge, another London icon. It's medieval style makes many people think that is very old (it was constructed in 1894) but it was designed to complement its neighbor, the Tower of London. If you are interested, you can climb one of the towers for another bird's eye view of London.
With this highly rated tour, you get early, skip-the-line access to the Tower of London where you get to watch the opening ceremony by the Beefeaters, plus skip-the-line access to the Tower Bridge experience.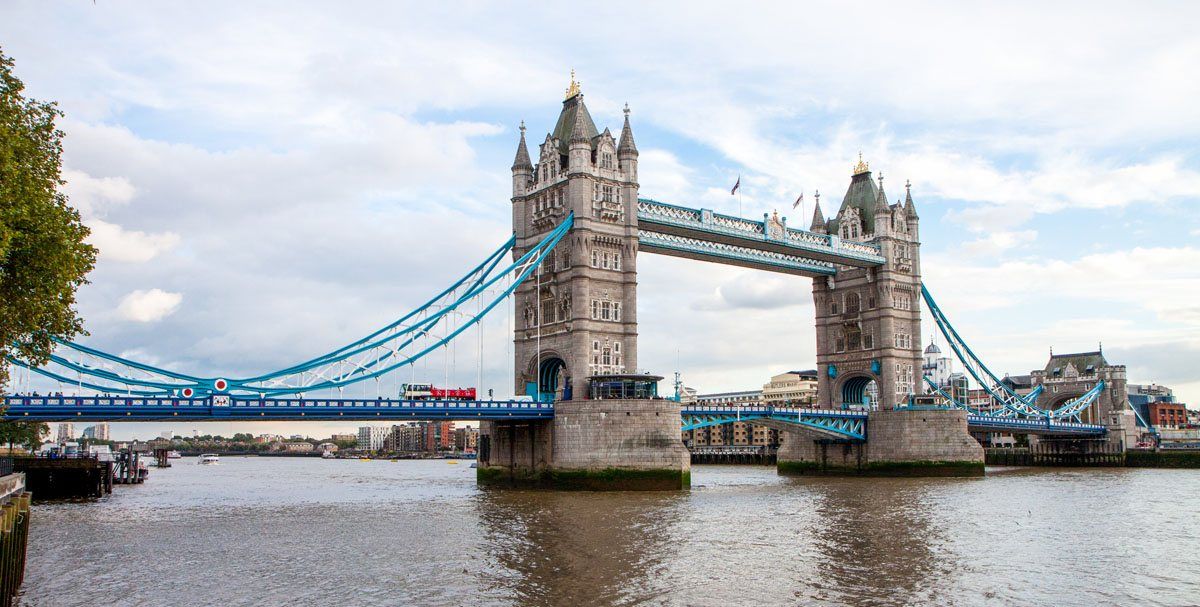 Afternoon Tea
For a quintessential British experience, dine on scones and finger sandwiches at one of many hotels offering afternoon tea. For 10 of London's best afternoon teas, click here.
Buckingham Palace
Buckingham Palace is the residence of Queen Elizabeth and a highly recognizable spot in London.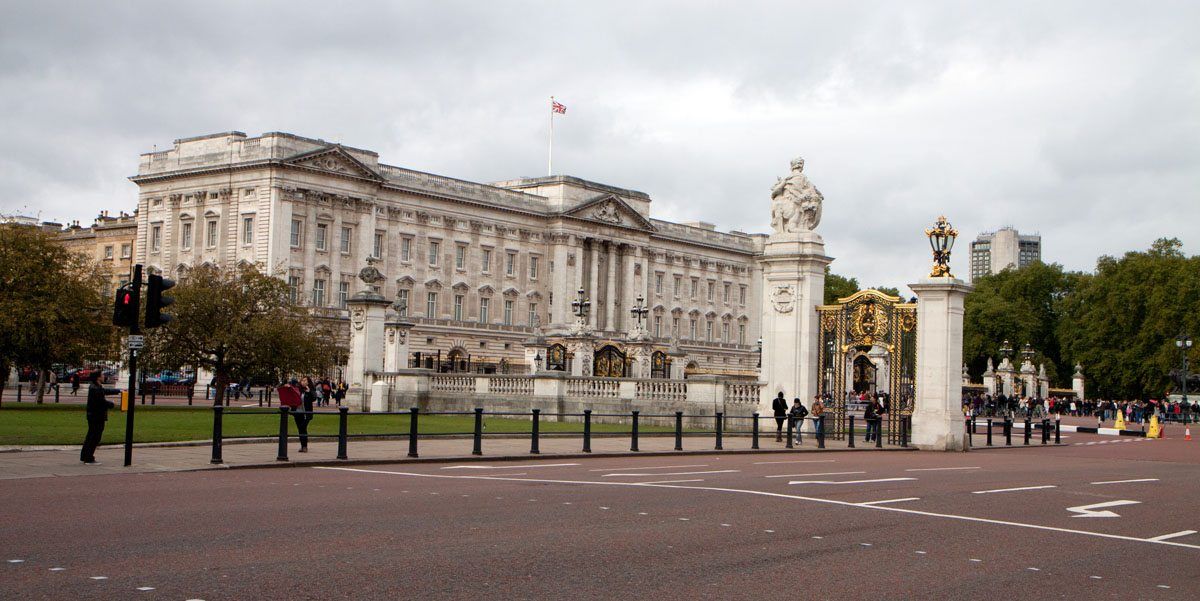 The Changing of the Guard
During the Changing of the Guard, which takes place at Buckingham Palace, one regiment takes over from another. It's a lot of pomp and circumstance, but another one of those classic British experiences. The schedule depends on the time of year, with daily performances during the summer months. Check the official schedule here.
If you want the best views to watch the Changing of the Guard, you can take this tour with knowledgeable guide who will take you through the crowds for the best views.
Stroll across the Westminster Bridge
The Westminster Bridge spans the Thames River. On one side is Westminster, with Parliament, Big Ben, and Whitehall. On the other side is the London Eye. This is iconic London.
Churchill War Rooms
This is absolutely a must-do while in London. During World War II, Winston Churchill and his staff hunkered down under the streets of London and "ran" the war. In these bunkers, they were relatively safe from Nazi air raids. In this museum, tour the bunkers, see where they lived and slept, and learn about the amazing Winston Churchill. You do not need to be a history buff to appreciate this museum.
Visit the official website for updated hours and pricing. To get more out of your visit, you can take this semi-private tour.
Before your trip to London, I recommend reading The Splendid and the Vile: A Saga of Churchill, Family, Defiance During the Blitz by Erik Larson. It is about Winston Churchill's first year as prime minister during the bombings by Hitler. This story is told by using the journals from Churchill's inner circle and it provides a fascinating insight on the mind of Churchill and what it was like to live through this time period.
Enjoy London's Parks
London has several parks, all great places to take a break from city life. When walking between Buckingham Palace and Westminster, consider strolling through St. James Park. Hyde Park is much larger and it is popular for joggers. If you are traveling as a family, bring the kids and feed the birds at the Serpentine, the lake in Hyde Park.
Abbey Road
This is a must for Beatles fans. Stroll on famous Abbey Road and cross the street Beatles style.
Eat Fish & Chips
Fish & chips is classic British food. You can find it at any pub, but one of the best restaurants in London for fish & chips is The Golden Chippy.
Take a Hop-On Hop-Off Bus Tour
Ok. So we don't normally recommend bus tours, that is, unless you are in London. For first-timers to the city, this is a great way to see the main sites in just a matter of hours. You can choose to stay on the bus and get an overview of the city, or use it as transportation to get between sites.
This was one of our favorite London experiences…seeing Big Ben, Tower Bridge, St. Paul's Cathedral, Whitehall, Piccadilly Circus, and so much more, all in just two hours.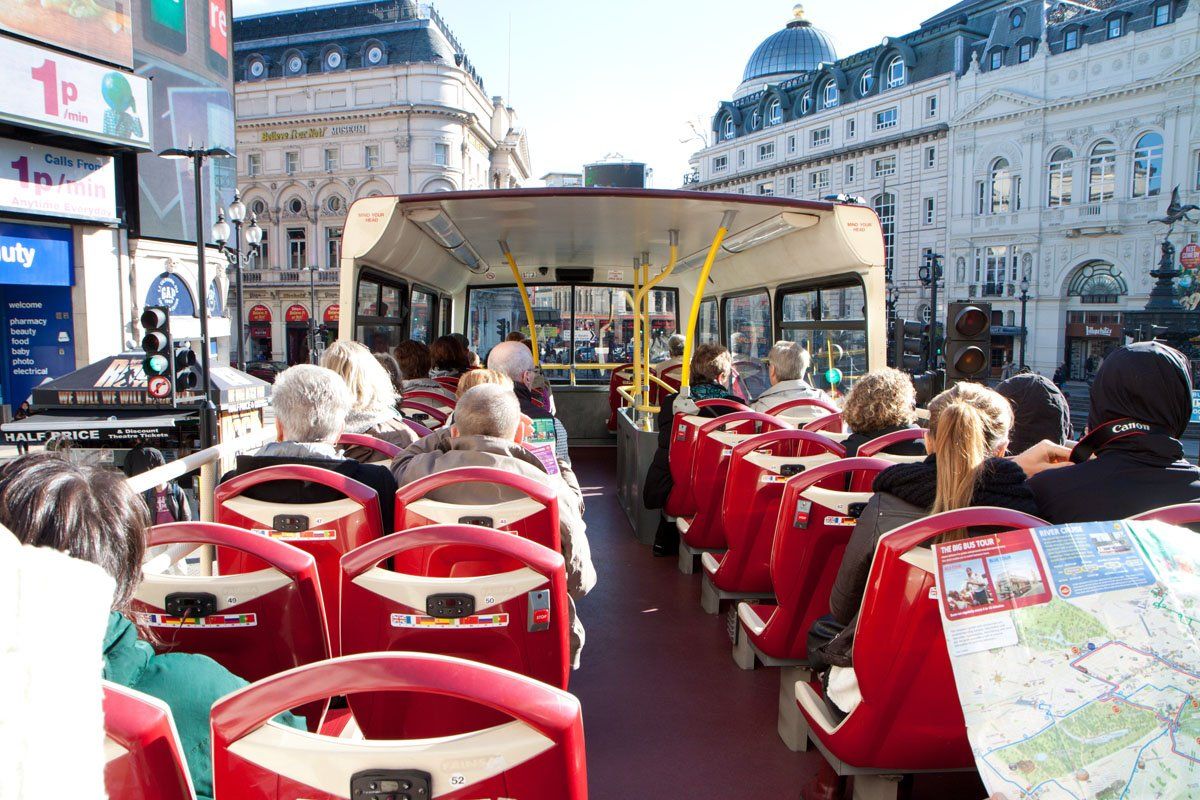 Borough Market
This is foodie paradise. Borough Market is a giant market with food from around the world, a reflection of modern day London.
The National Portrait Gallery
If you are an art aficionado, here's another art museum for your list. This world famous museum houses portraits of famous British people. Like the National Gallery, it is located off of Trafalgar Square, although it is a separate museum.
Stand in the East and West Hemispheres
In Greenwich, visit the Royal Observatory and see the Prime Meridian. Here is your chance to stand over 0° longitude, placing one foot in the eastern hemisphere and one foot in the western hemisphere.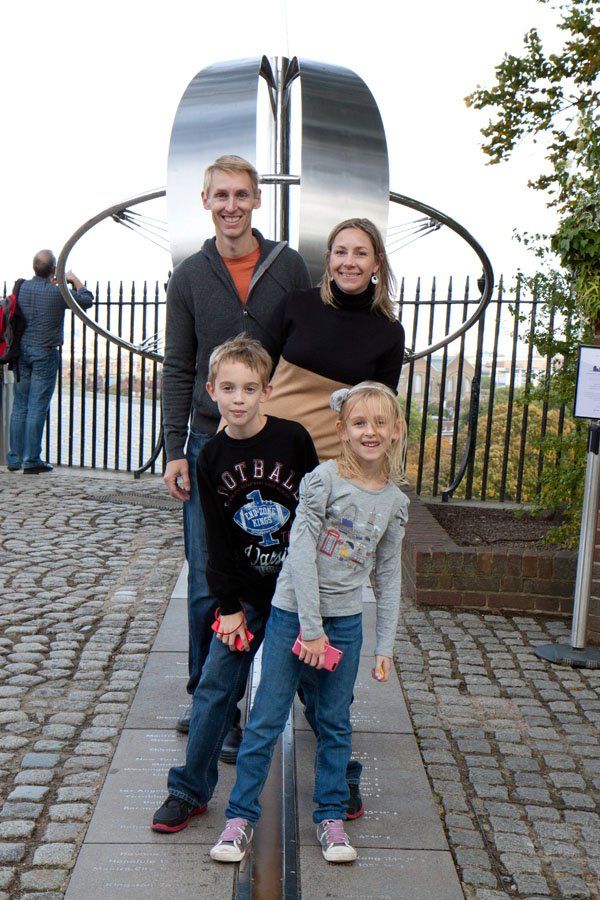 Up at the O2
The O2 is an entertainment district with an arena, music club, cinema, and restaurants. Up at the O2 is a 90 minute experience where you get to climb onto the O2 roof. The views over London from the top are spectacular.
Westminster Abbey
Westminster Abbey another of London's most popular landmarks. This is where kings and queens are crowned, where famous people are buried, and where marriages take place. Hundreds of people are buried under the floor, including Charles Darwin, Chaucer, Mary Queen of Scots, and the past kings and queens of England. Prince William and Kate were married here in 2011. What other historical events will occur here during our lifetimes?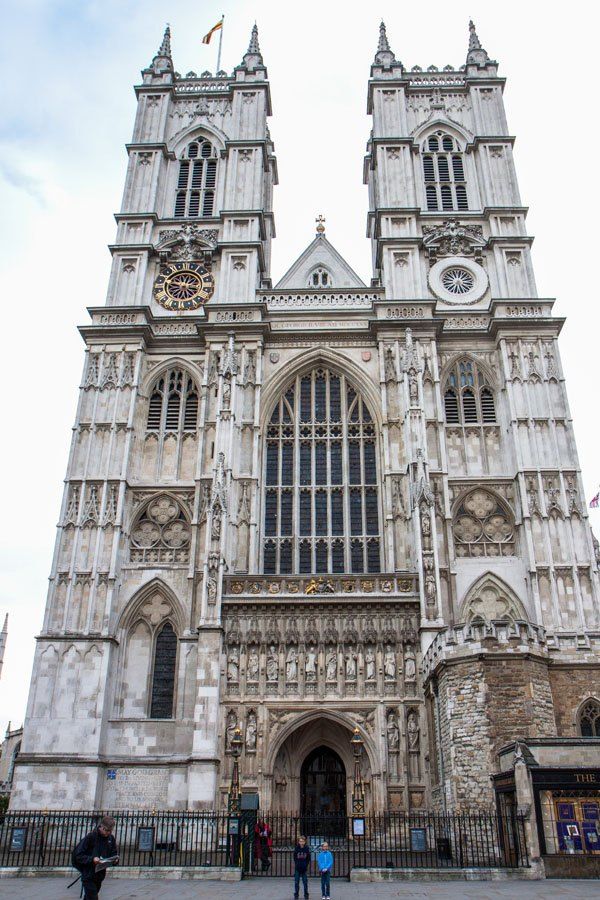 The View from the Shard
The Shard, the latest addition to London's skyline, was constructed in 2012. Ascend to the top for another spectacular view of the city.
Tate Modern
Some would say that this is Modern Art at its finest. To us, some of the art here just seemed bizarre. But it did keep Tyler and Kara entertained and repetitively asking the question, "that's art?" Go see for yourself.
Victoria and Albert Museum
This is another of London's great museums. This is the world's largest museum of decoration arts and design. Paintings, sculptures, medieval objects, jewelry, photographs, and costumes from around the world can be seen here.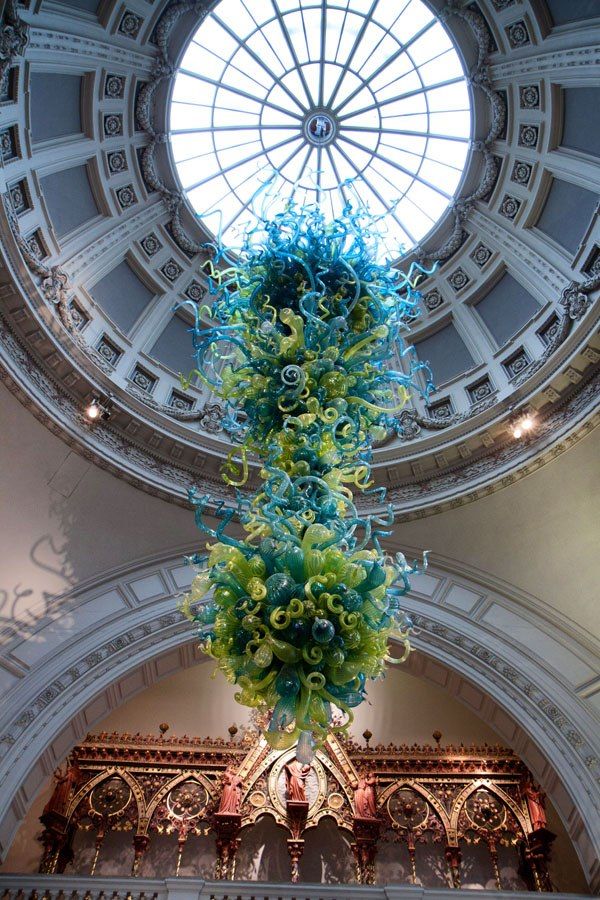 Portobello Road Market
This is a world famous market and a great place to visit if you like to go shopping for antiques. Portobello Road Market is open on Saturdays. On this walking tour of Notting Hill, you get to visit Portobello Road Market, famous filming locations, and celebrity homes.
The Cutty Sark
The Cutty Sark was the fastest ship of her time, the world's sole surviving tea clipper ship. Tours are available daily.
Old Royal Naval College
This is a UNESCO World Heritage Site located in Greenwich. It once served as a naval hospital and later as a naval college. Now, this site is being used as a filming location for many famous movies such as The King's Speech, Patriot Games, Pirates of the Caribbean: On Stranger Tides, Four Weddings and a Funeral, The Avengers, and The Dark Knight Rises.
Neal's Yard
Neal's Yard is a colorful alley in Covent Garden. It's a lovely, hidden place and worth it just to take a photo. Go just around the corner to Neal's Yard Dairy for some amazing artisan cheeses.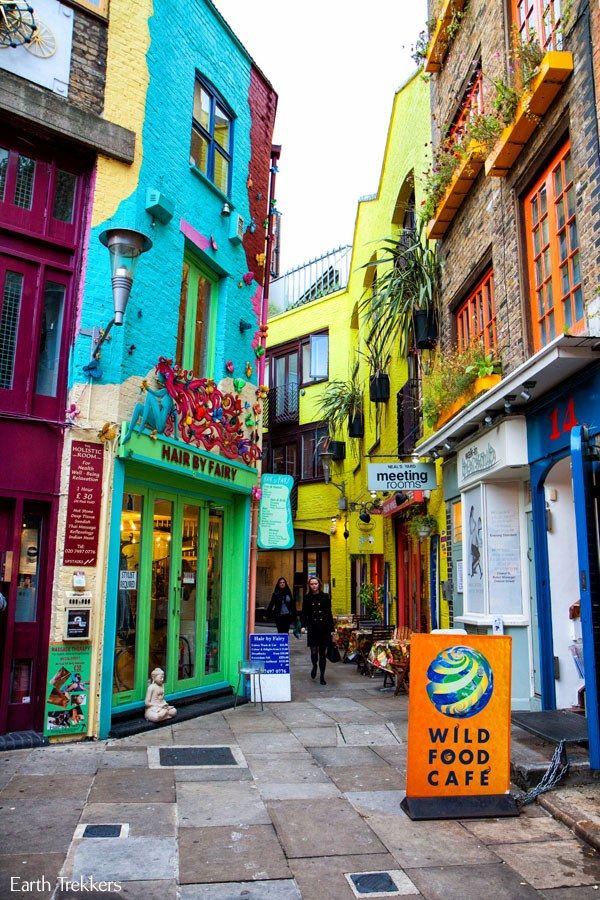 Monument to the Great Fire of London
This is a permanent reminder of the Great Fire of 1666 that destroyed the city of London. Christopher Wren constructed this spiral monument. Did you know that you can climb its 311 steps for another awesome view of the city?
Wimbledon
If you are in London during late June or early July, consider watching the oldest tennis tournament in the world, Wimbledon.
Emirates Air Line
The Emirates Air Line cable car provides another form of transportation across the Thames River. This cable car connects the Greenwich Peninsula to the Royal Victoria Dock. People love it for the views and the convenience.
The Horse Guards Parade at Whitehall
The Horse Guards is a large parade ground off of Whitehall. This space is used as part of the Changing of the Guards ceremony.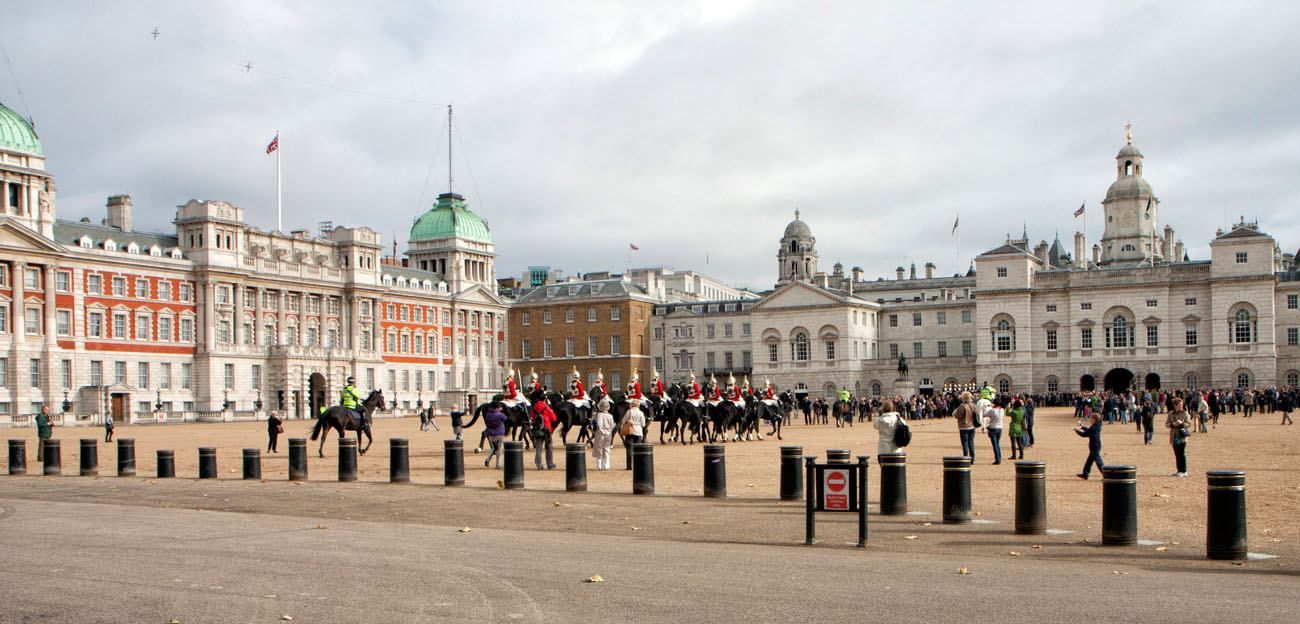 Enjoy the View from the Sky Garden
Belly up to the bar at Sky Garden for dinner, drinks, and anther unbeatable view of London.
Trafalgar Square
This is a public square in the Charing Cross neighborhood of London. This is another famous landmark, and home to Nelson's Column and the National Gallery. Trafalgar Square is the center of New Year's Eve celebrations in the city.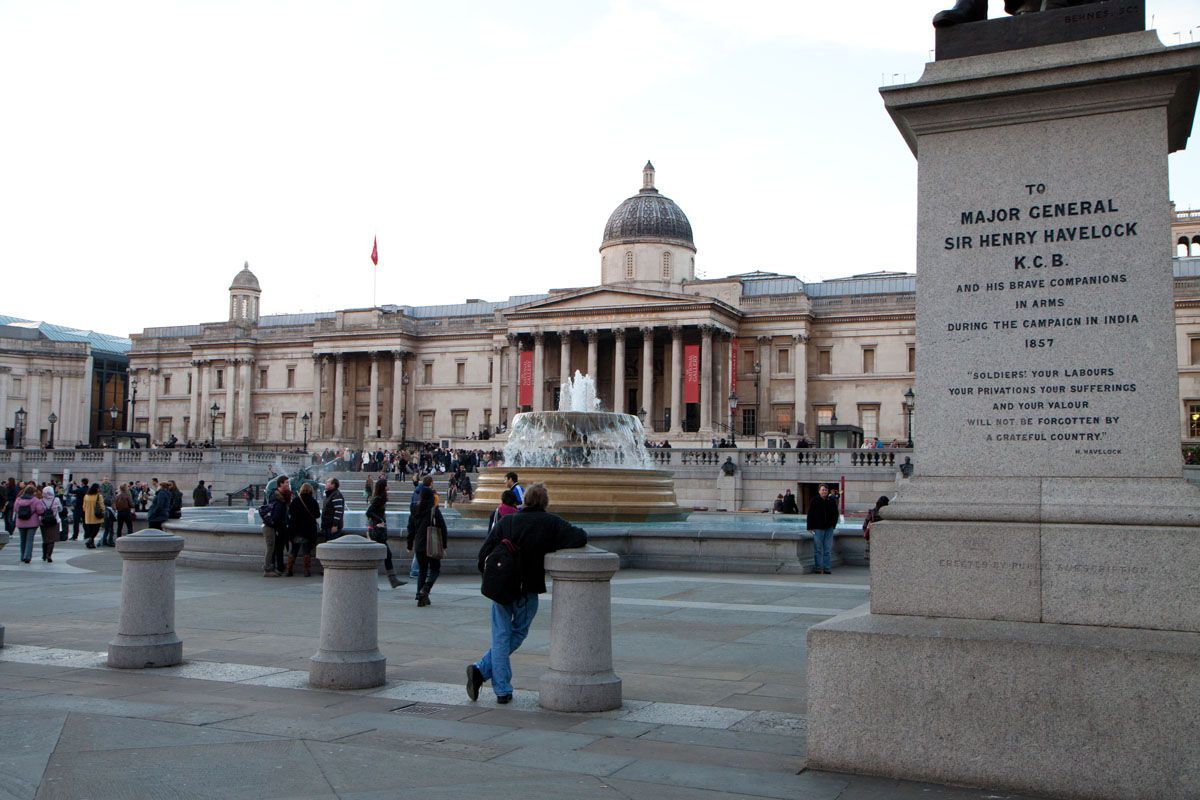 Get your photo of the red telephone phone box
With smartphones in everyone's pocket, who needs a public telephone anymore? These iconic phone booths could become a thing of the past. Pretty soon, you may be more likely to find one of these inside the British museum than on a London street. But creative people are turning these phone booths into micro businesses, selling coffee, ice cream, and more.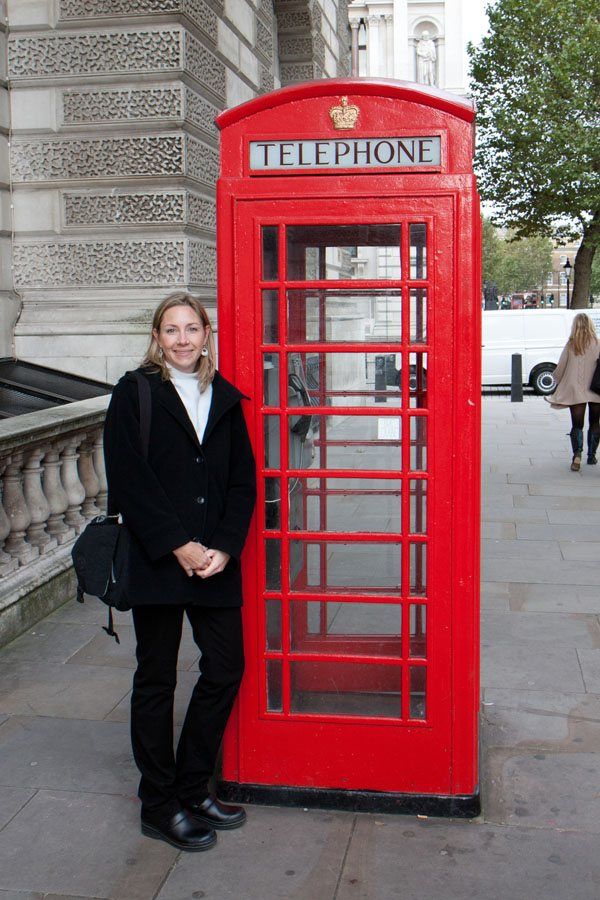 Natural History Museum
With wildlife and geological exhibits, this is a museum that is fun for the whole family. This museum is huge, so allow enough time to see all of it. If you can, try to avoid days when school is in session, when the museum becomes crowded with school groups.
Madame Tussauds's Wax Museum
This is another attraction that is great for the whole family. Snap your selfies with wax figures that look so real that it's a bit freaky. The biggest complaint of people visiting Madame Tussauds: lines can be very long. Book your tickets in advance to skip the entrance queue and come during non-peak hours, first thing in the morning and later in the afternoon. If tickets are sold out for your visit, you can also get
Shakespeare's Globe Theater
The Globe Theater opened in 1599. For fourteen years, the theater thrived, presenting many of Shakespeare's plays. In 1614, it burnt down. It was rebuilt again and used until 1642, when the Puritans of London shut it down. In 1644, the Globe Theater was demolished.
The building that stands today is a replica of the original Globe Theater. It sits just a few hundred feet from the original location. Now, you can tour the theater or watch a show.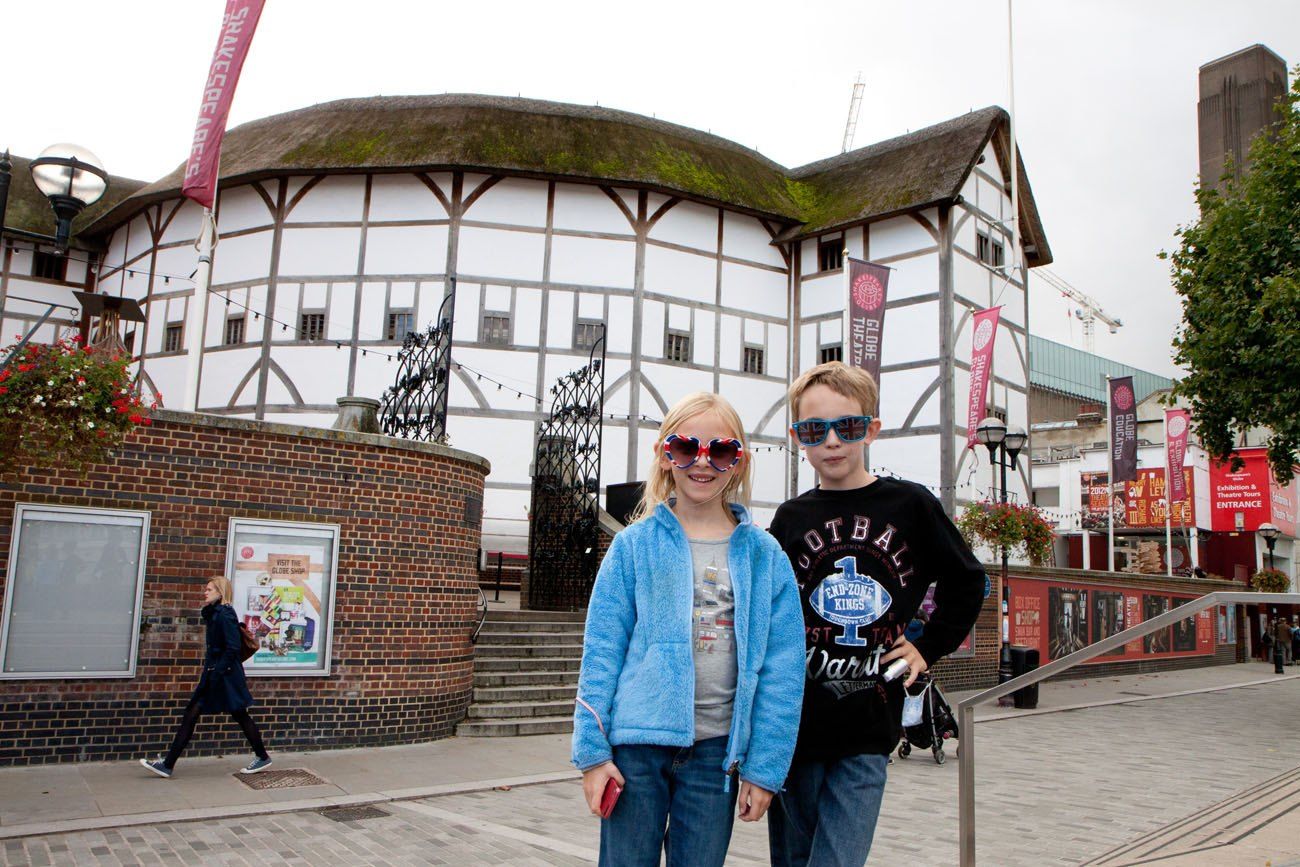 Visit Ben Franklin's House
For sixteen years, from 1757 and 1775, Ben Franklin lived in London. This house is the only surviving house that he called home. It is now a museum and can be visited while you are in London.
Go shopping at Harrod's
Harrod's is London's premiere shopping store. Seven floors and 330 departments are filled with luxury items to purchase, from all around the world.
Platform 9 ¾
Harry Potter fans may want to visit Platform 9 ¾, located inside of Kings Cross Station.
Take a Stroll on The Mall
The Mall is the wide, tree-lined street leading up to Buckingham Palace. When a big event occurs in London, whether it's a funeral or a marriage, people line the streets to watch the royal procession. This is the place to be, an iconic street in London, with Union Jack flags lining the road.
On most days, it's just a quiet, pretty street. It is worth a leisurely stroll, especially if you will be visiting Buckingham Palace.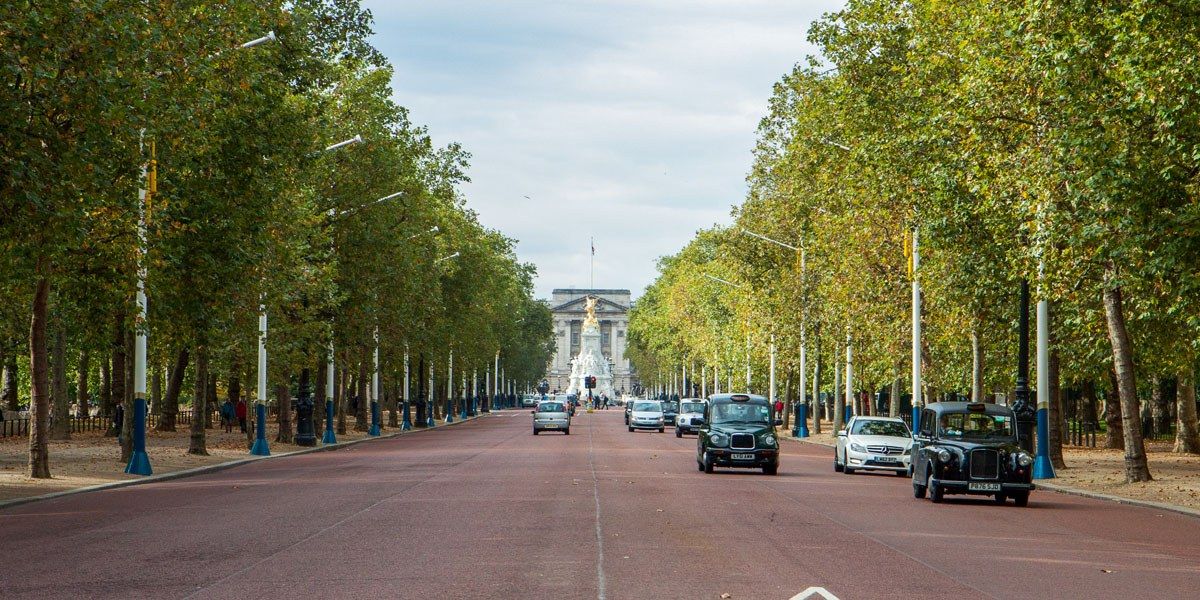 Piccadilly Circus
Piccadilly Circus is similar to Times Square in New York City. This meeting point, where several main roads come together, is a very busy spot in London. Enormous neon signs bath the area in colorful light and double decker red buses and cars continually stream by. Have a seat on the steps of the Shaftesbury Memorial Fountain and watch London in action.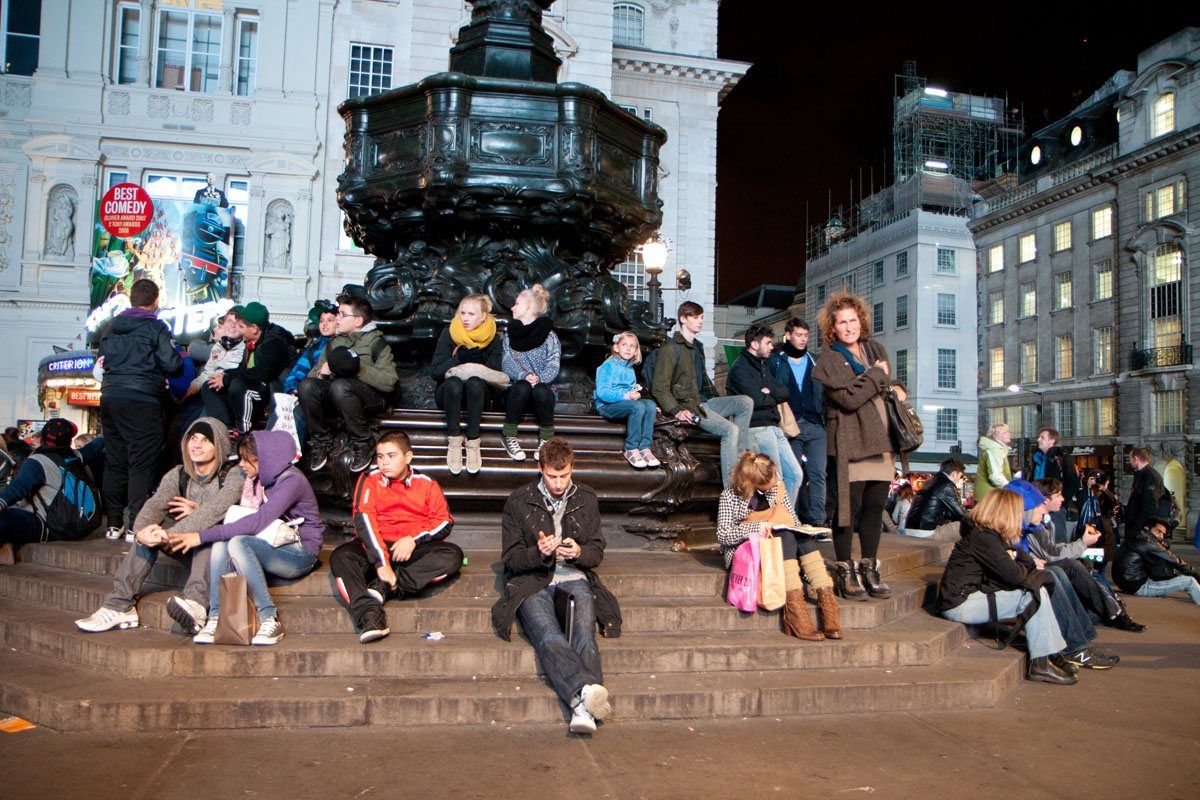 So there you have it, 50 awesome things to do in London. Now, if you only have a few days, what are the most important things to see?
Our Top Ten in London
Here are our ten favorite things to do in London.
Tower of London

British Museum

Churchill War Rooms

Hop-On Hop-Off Bus Tour

Tower Bridge

St. Paul's Cathedral

Covent Garden

Buckingham Palace

Westminster Abbey

London Eye
Connect all of these with the Underground and you have a nice introduction to London. And don't forget to Mind the Gap!
Click here to learn how to put all of these together in our 5 Day London Itinerary.
More Information about London
---
If you have any questions about the best things to do in London, or if you want to share your favorite experiences, let us know in the comment section below.
You Might Also Like: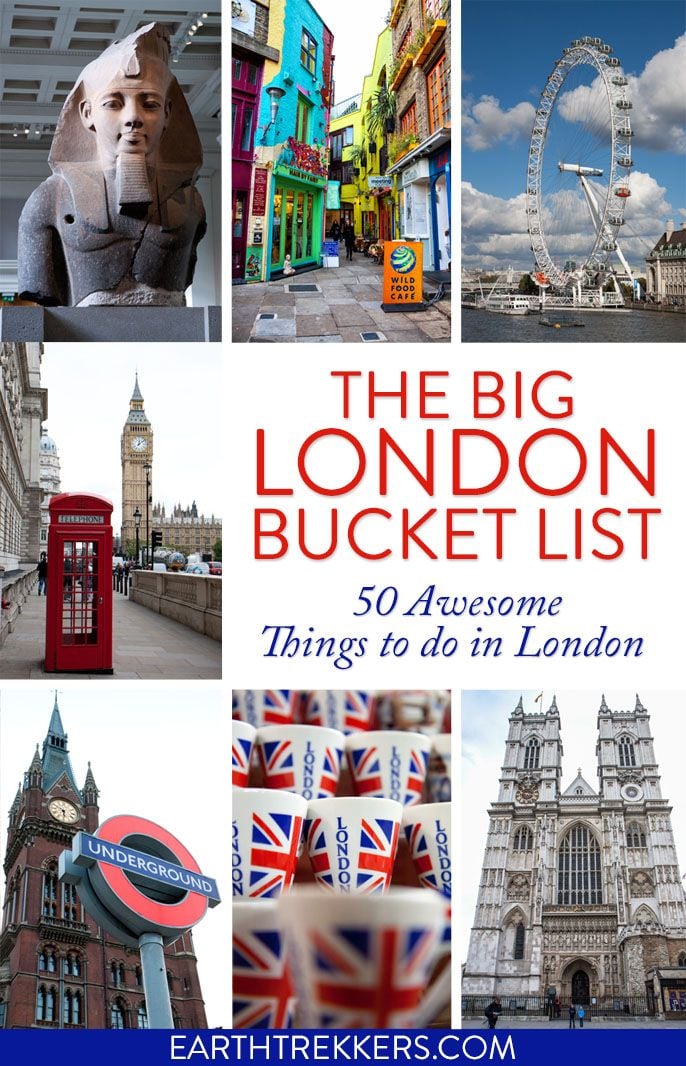 Note: This post contains affiliate links. When you make a purchase using one of these affiliate links, we get paid a small commission at no extra cost to you.
All rights reserved © Earth Trekkers. Republishing this article and/or any of its contents (text, photography, etc.), in whole or in part, is strictly prohibited.