While my family and I were visiting Phnom Penh, Cambodia, we wanted to learn more about Pol Pot and the Killing Fields. We learned that Pol Pot did terrible things to Cambodia, and it was one of the most tragic events in all of Cambodia.
This post was written by Tyler in 2015.
Who Was Pol Pot?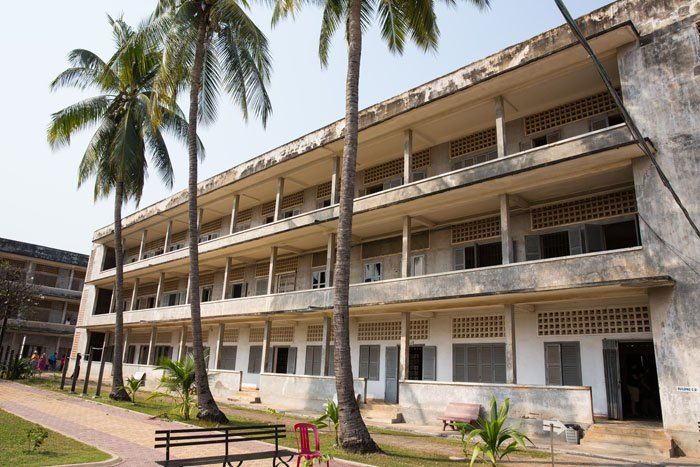 Pol Pot was born on May 19, 1925 in Cambodia. He was the Communist leader of the Khmer Rouge, and came to power after the U.S. evacuated their troops in Cambodia after a 6 year war. Pol Pot began a rebel organization, and overtook power in Phnom Penh. He thought that all modern ideas were bad, so the Khmer Rouge forced everyone living in cities into the countryside. There they had hard, stressful work, and were not fed well. Many died just from the work they had to do, and others died from starvation.
Residents who disobeyed the Khmer Rouge were taken to prisons and torture chambers. Here they would be interrogated and severely tortured. The Khmer Rouge whipped, stabbed, stung, and even drowned the poor victims of Pol Pot. They lashed their enemies, stung them with scorpions, and even tried to drown them if they wouldn't cooperate. Also, in the prison you weren't fed much, so many, many people just died from starvation.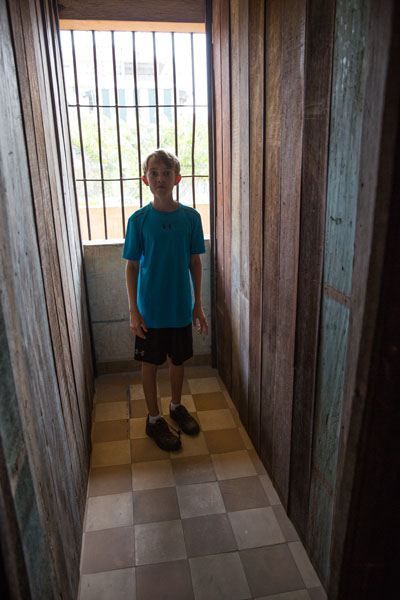 If the victims survived the prisons then they would be taken to the Killing Fields for execution. Here the victims would be beaten to death with machetes, hammers, and even bamboo poles! Then, they threw the dead bodies into a mass grave. Sometimes, they would take children's heads and smash them into a tree right in front of their mother!
In 1979, Pol Pot was removed from leadership of Cambodia, for the most part ending his reign of terror. He went into hiding with the Khmer Rouge in the forests of Cambodia, and it was here that he placed land mines everywhere. Many Cambodians were injured and killed by these hidden dangers, which still exist today. On April 15, 1998, Pol Pot died and was not charged for any crimes.
Tuol Sleng Genocide Prison
My family and I toured several of the sights used by Pol Pot and the Khmer Rouge. We visited the Tuol Sleng Genocide Prison located in Phnom Penh. This was once a secondary school but turned into a prison and was the sight of interrogation for enemies of the Khmer Rouge. Of the 17,000 prisoners there were only 7 survivors, and I met one of them, Chum Mey. He said that "I survived, but I can't say I was lucky. My wife and children are dead and the torture I endured was horrible. At that time, it would have been better to die than to survive."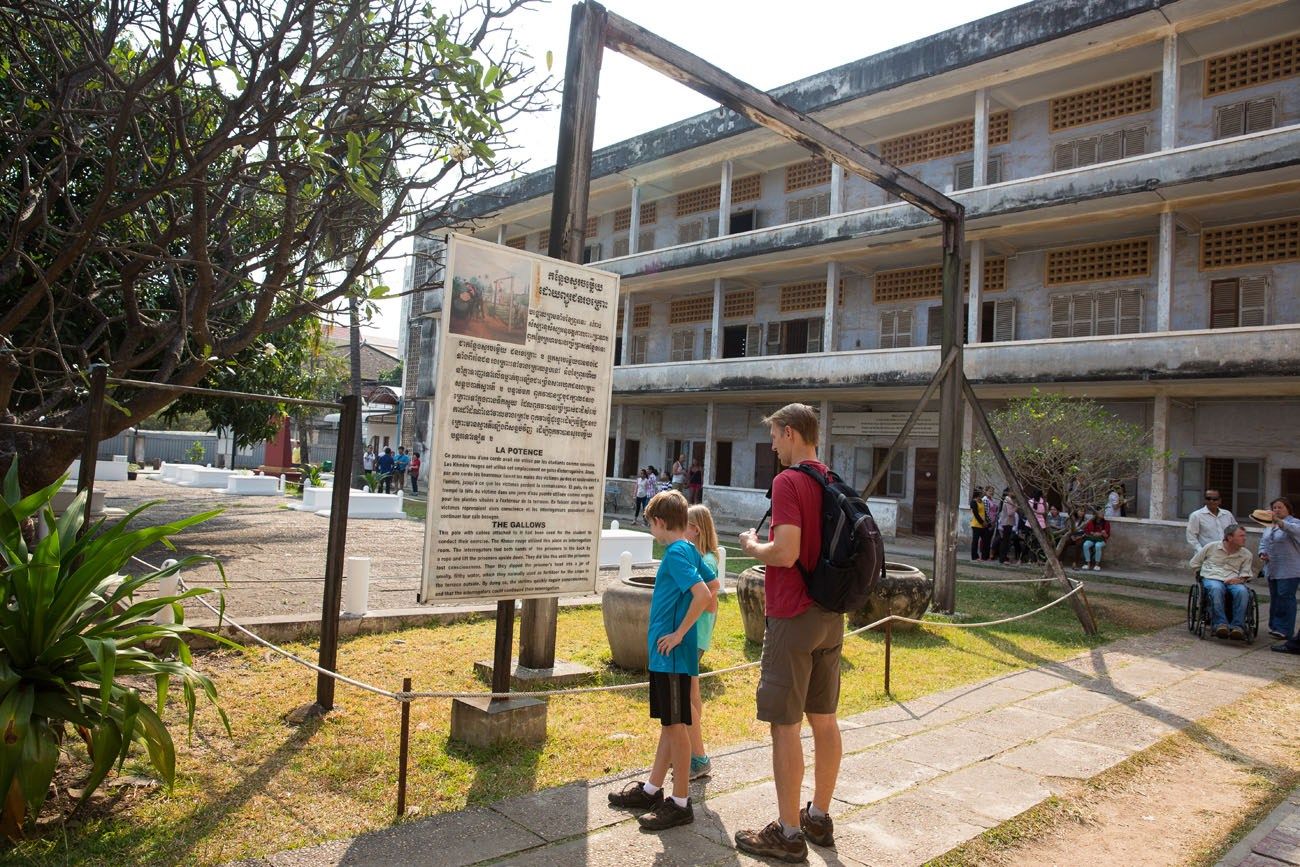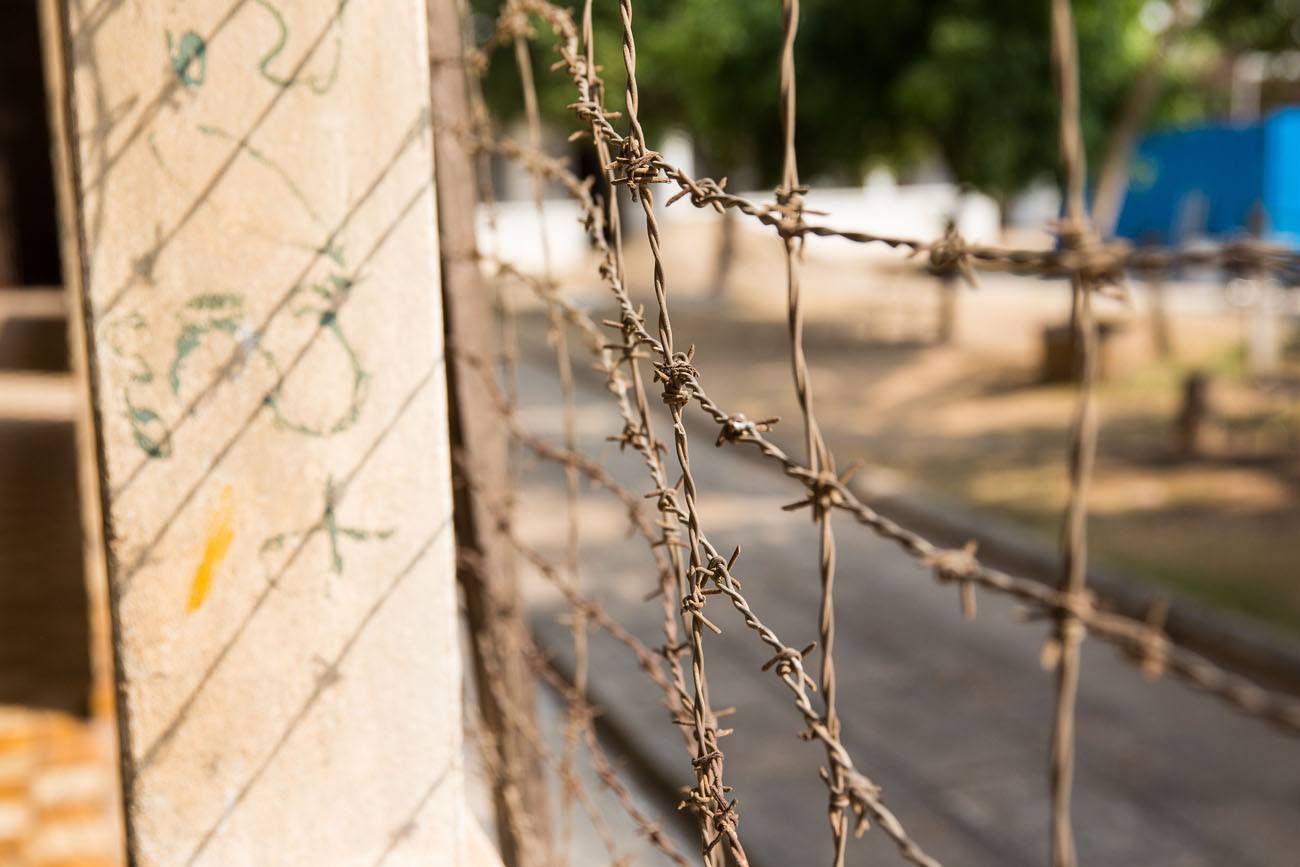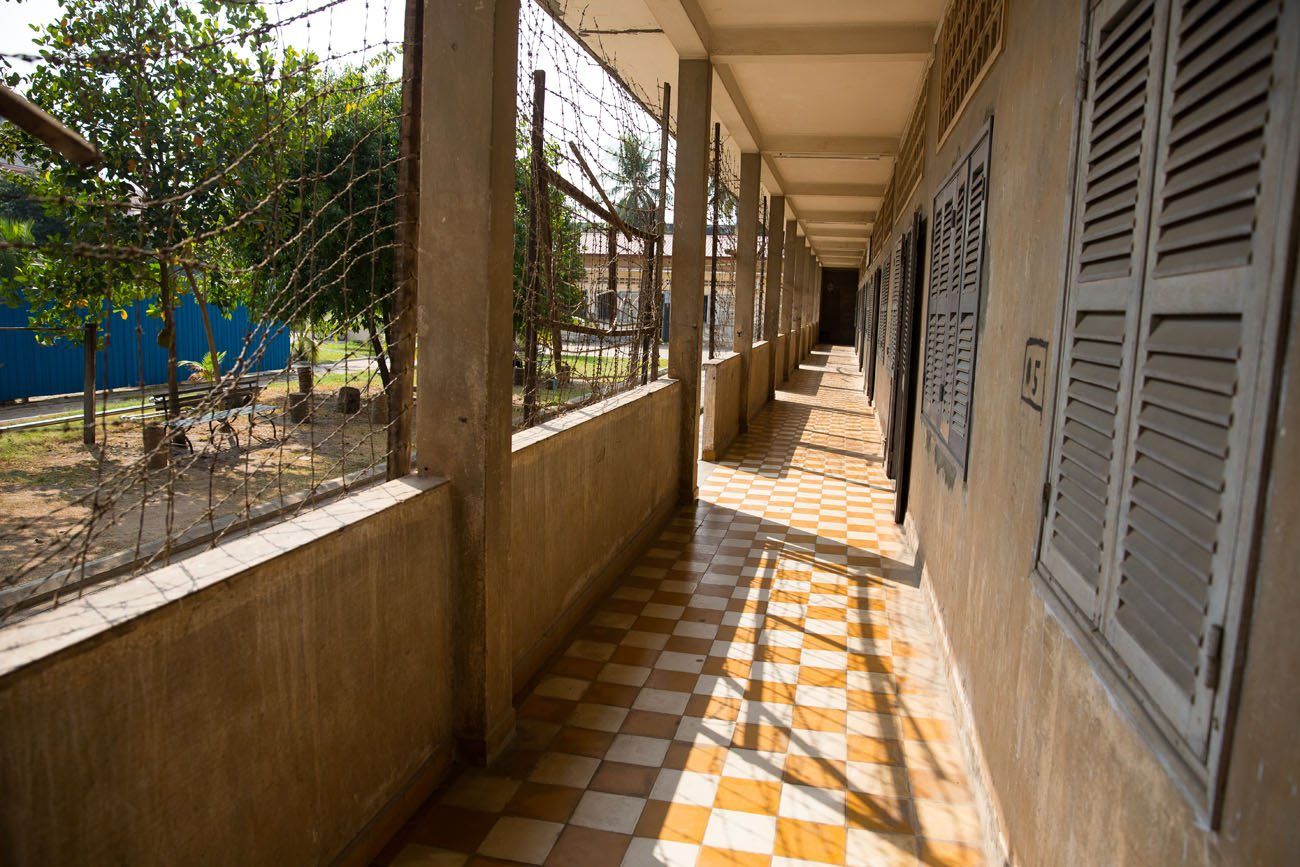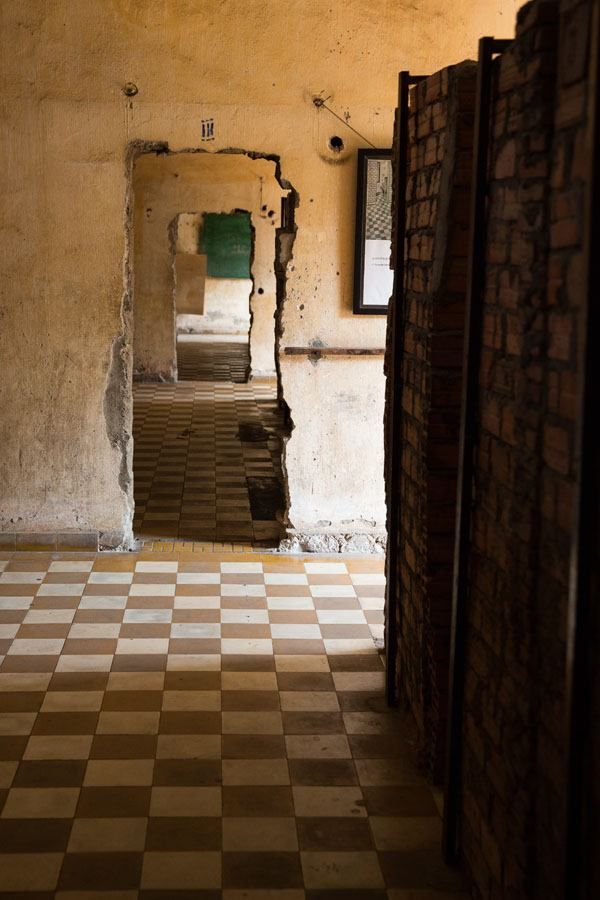 The Killing Fields
Next we visited the Killing Fields, the sight of execution of many Cambodians. Here we listened to an audio guide tour and learned of these atrocities. We saw the fields where the mass graves are and the memorials for the victims who died here.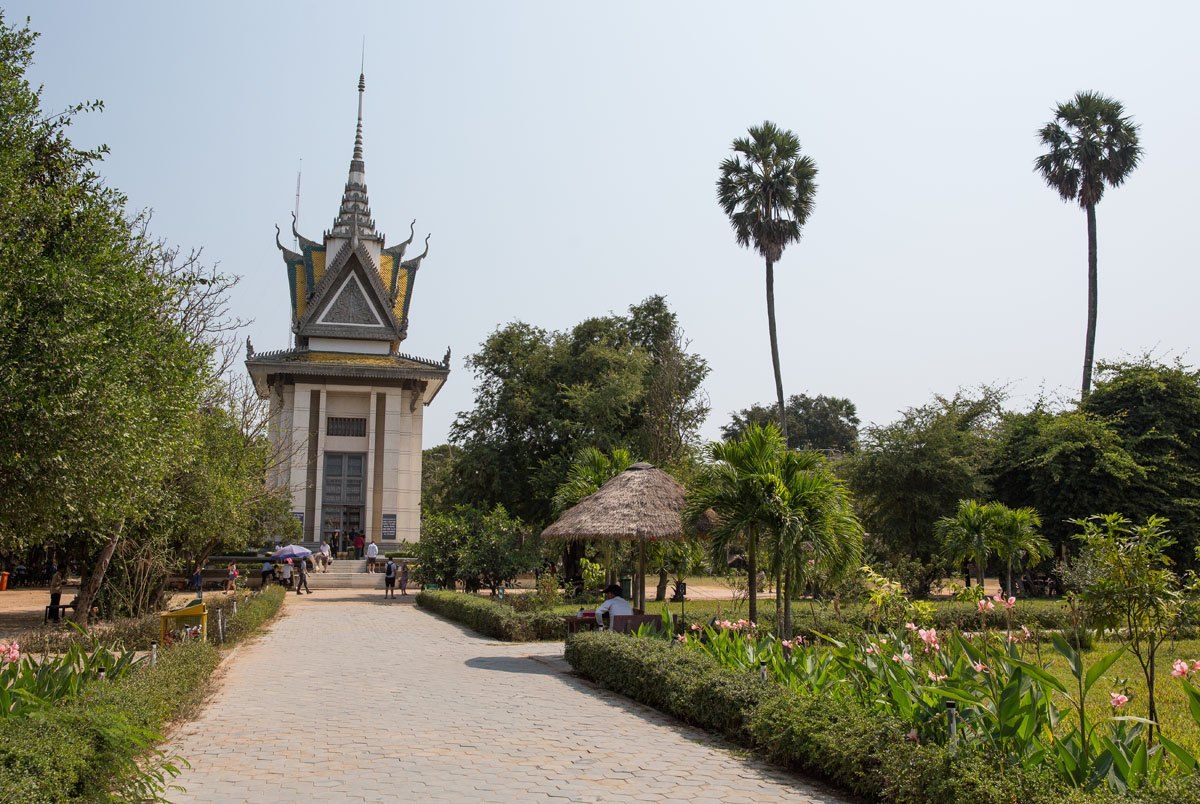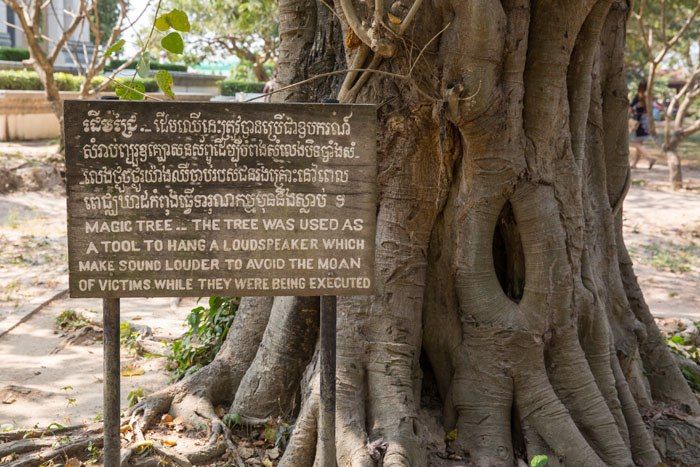 As you can see, the time of Pol Pot and the Khmer Rouge was horrible! About 1.5-2 million people died, which was one quarter of the country's population! I cannot believe that someone could have done this, and I think that Pol Pot was a terrible person. One of Pol Pot's infamous quotes are "Better to kill an innocent by mistake than spare an enemy by mistake."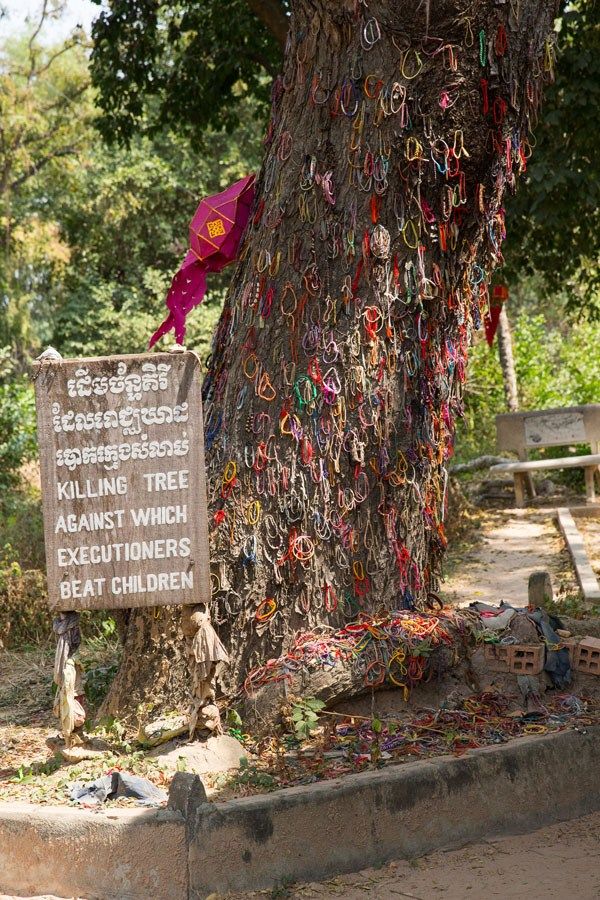 ---
More Information about Cambodia & Southeast Asia
SIEM REAP, CAMBODIA: One of the best things to do in Siem Reap is to explore Angkor Wat and the nearby temples. Don't miss our guides on Ta Prohm and Bayon, two beautiful temples that are well worth your time.
MYANMAR: Learn about how we spent one week in Yangon, what to expect when cycling around the temples in Bagan, and journey over Bagan in our photo tour. And here are 17 beautiful photos of Myanmar.
THAILAND: Cycling to the White Temple is one of the best things to do in Chiang Rai. We also have information about the best things to do in Bangkok and things to do in Chiang Mai.
LAOS: Learn more about how we spent one week in Luang Prabang, Laos.
BEST OF VIETNAM: For a list of the best experiences in Vietnam, check out our Vietnam Bucket List.
All rights reserved © Earth Trekkers. Republishing this article and/or any of its contents (text, photography, etc.), in whole or in part, is strictly prohibited.