Phnom Penh, the capital of Cambodia, was a very brief stop on our tour of Southeast Asia. It was really just a layover point for us while traveling from Siem Reap in the north to Kampot in the south. Phnom Penh contains many of the same things we have seen in other Southeast Asian cities…temples, night markets, and museums. Once again we need a break from all of that. We used our two days to walk the streets of this city…what a great place for people watching. The four of us also visited the Killing Fields and learned about Pol Pot.
Here are some of my photos as we walked along the streets around our hotel (these were taken in 2015). The streets were crowded and congested, but the people are so friendly and have a great sense of humor here. And like I said earlier…this is a great place for people watching.
The Streets of Phnom Penh
This is 13th street in Phnom Penh, not far from the Royal Palace and our hotel, The Artist Guesthouse.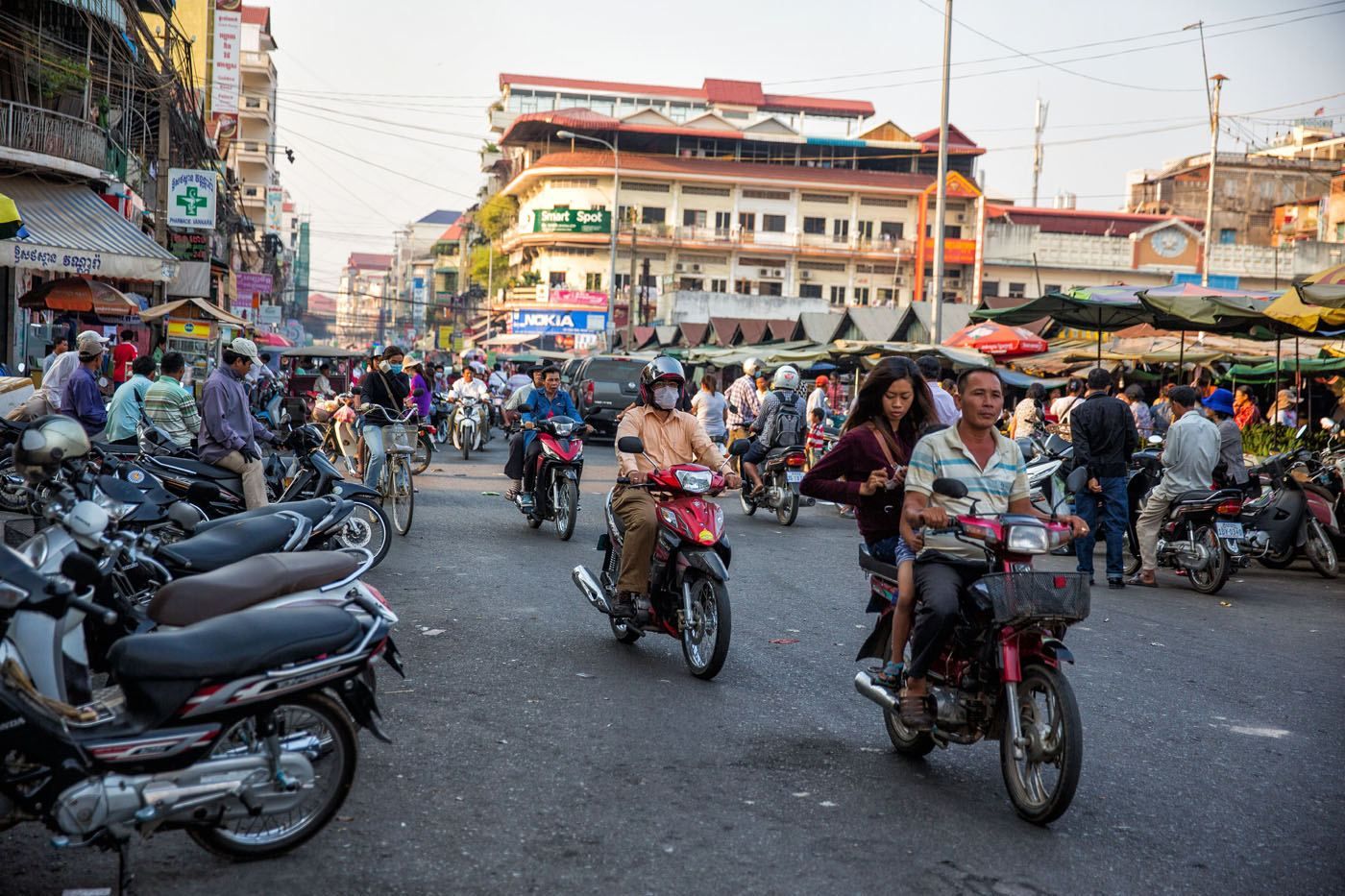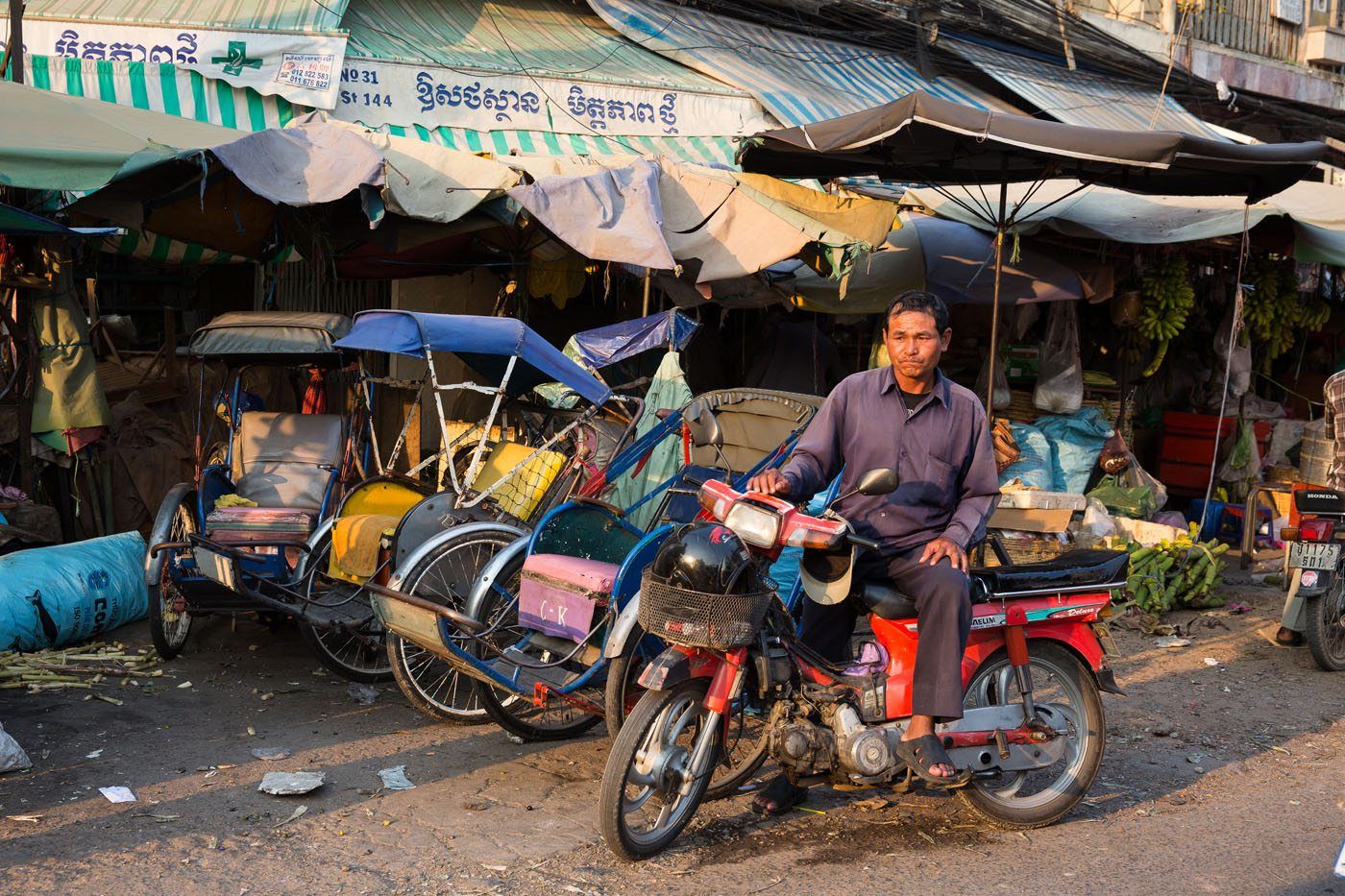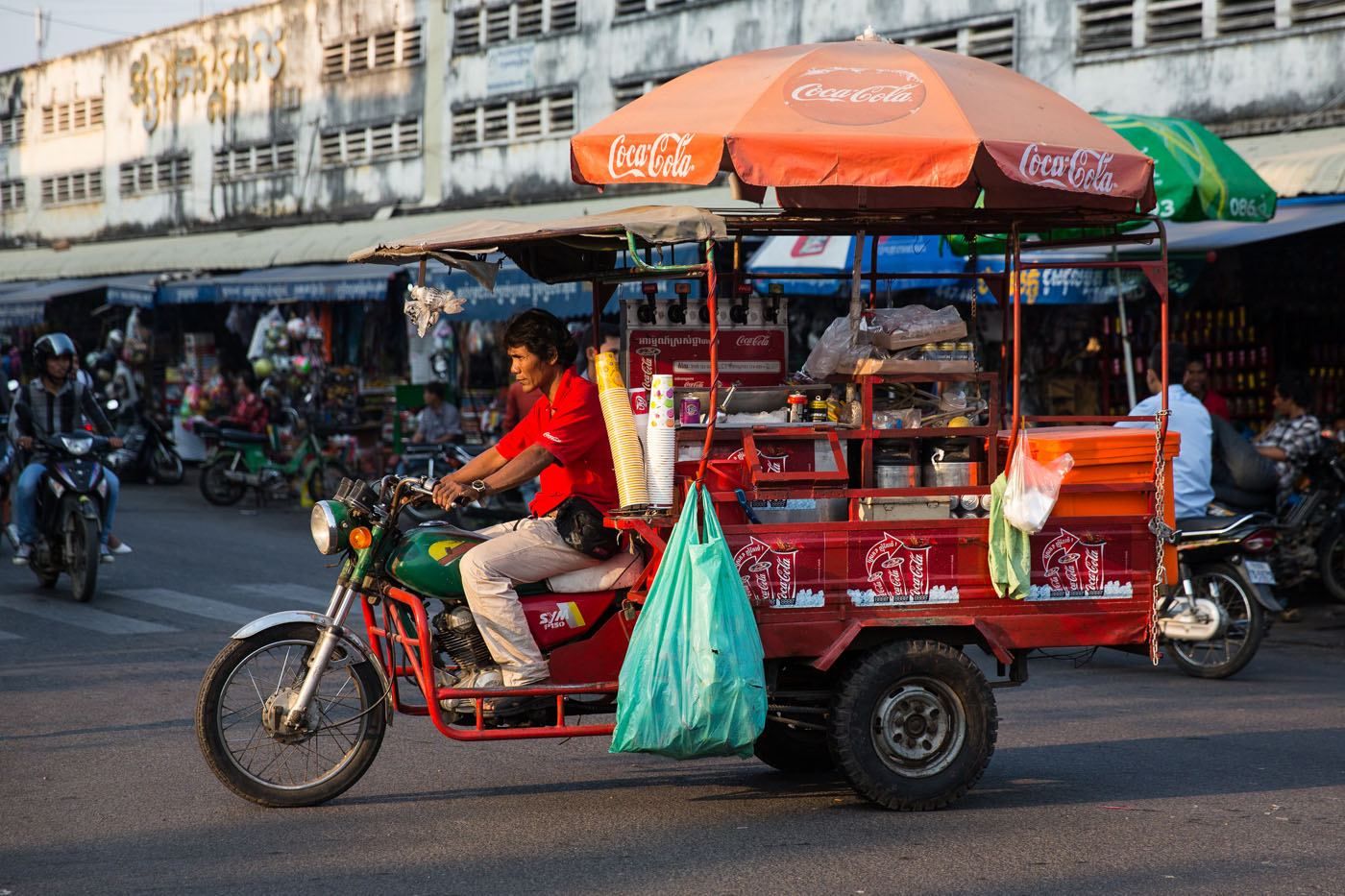 Motorbikes in Phnom Penh
Most of the people here get around by motorbike. Motorbikes are cheap and fuel efficient. For much of the year it rarely rains and it is always warm, further eliminating the need for a car.
We saw motorbikes going down the road with four and five people on them. It is not unusual to see a man and woman on a motorbike with a toddler sandwiched in between them. We have also seen ten year old boys riding solo on motorbikes, their backpack on their backs, traveling to or from school. Almost no one here wears helmets. They should because crossing the intersections are insane!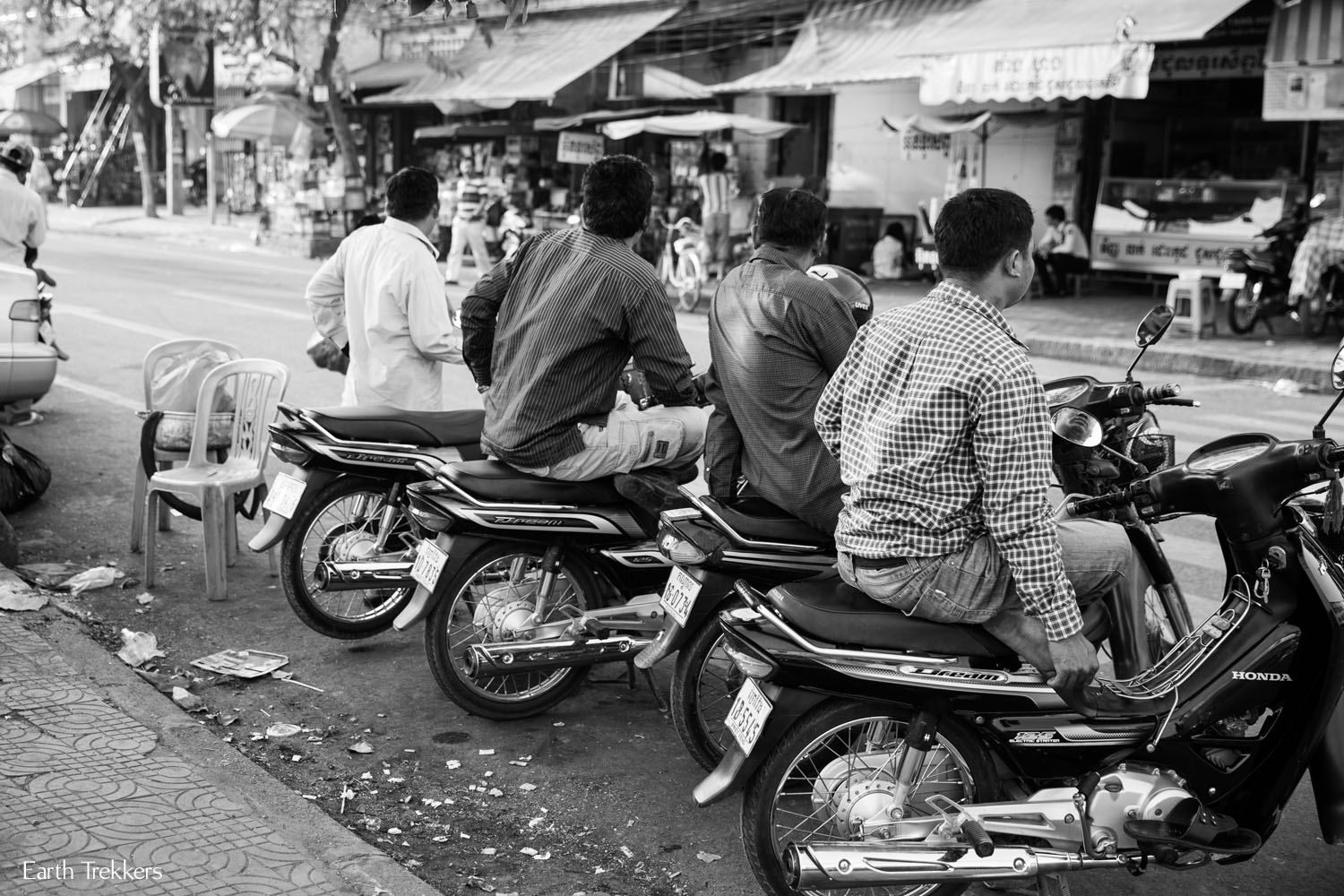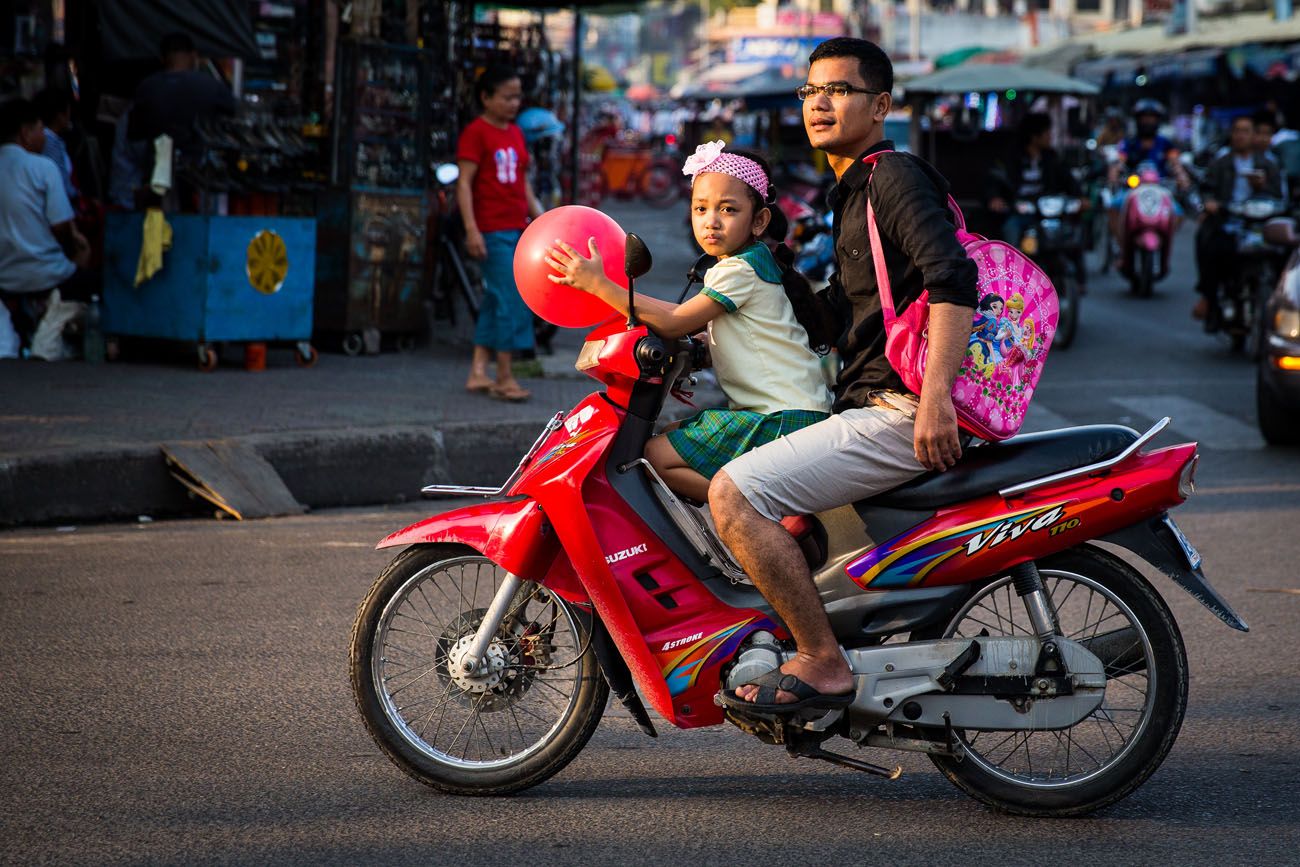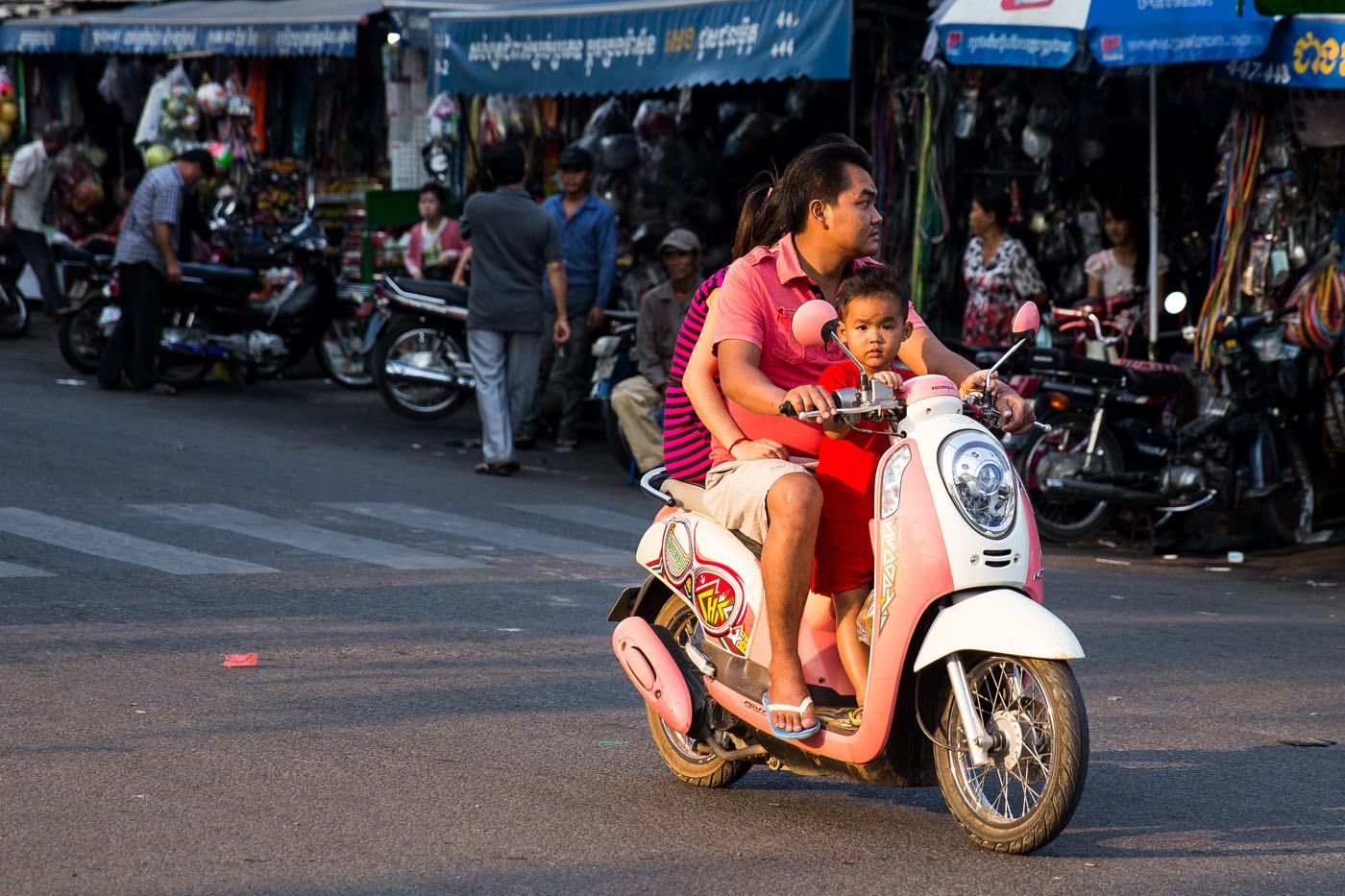 Our favorite mode of transportation here is the tuk tuk. In Phnom Penh we could hire a tuk tuk driver for the day for only $15. It's hard to beat that!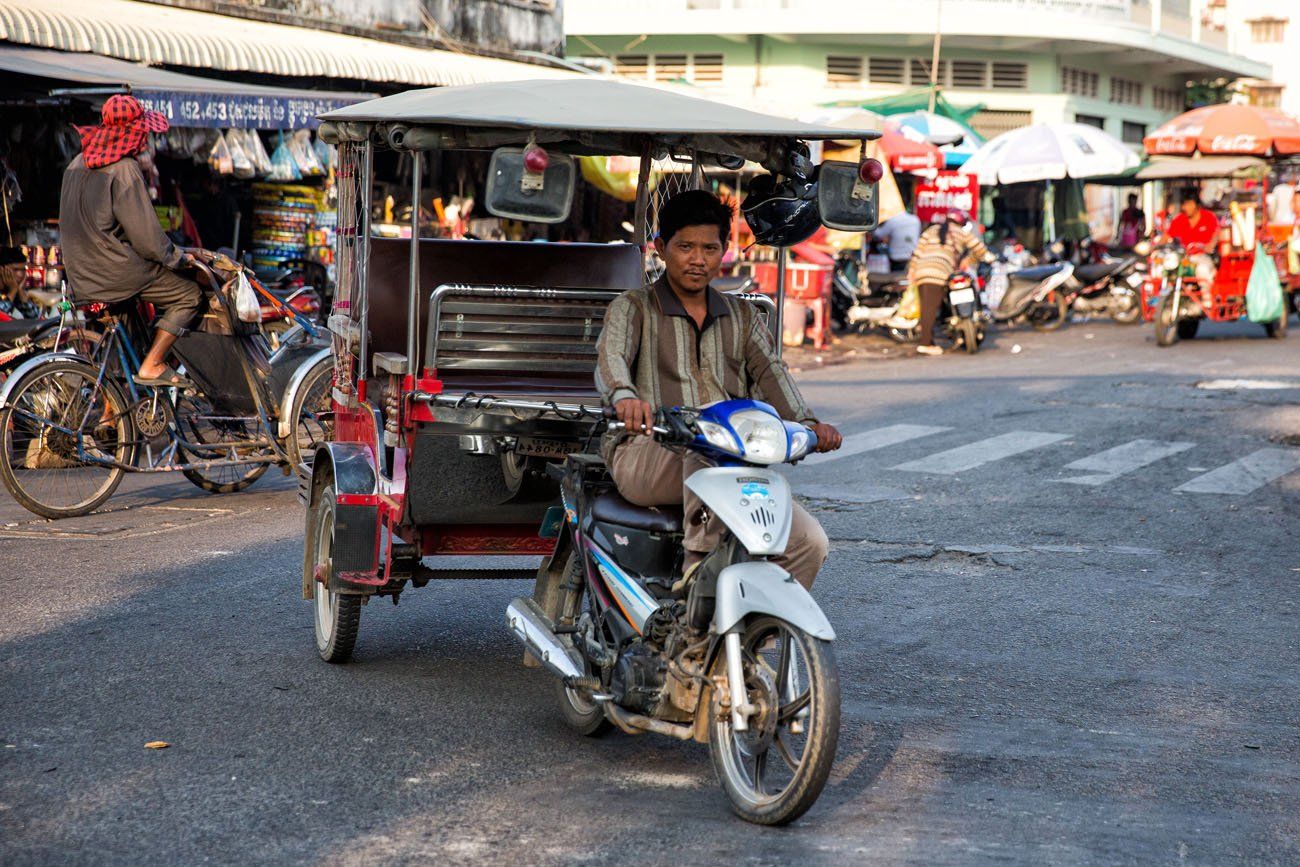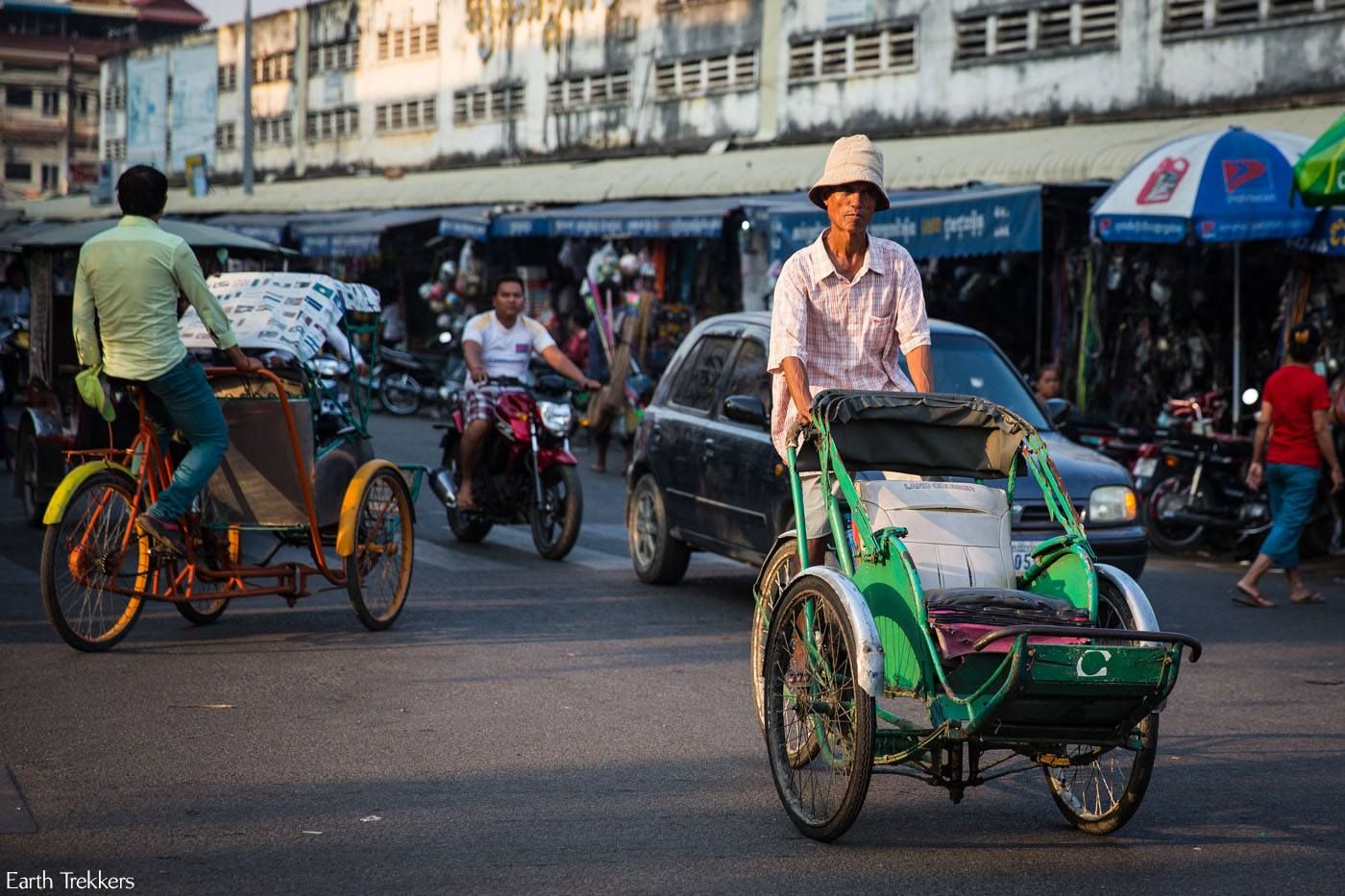 People on the Streets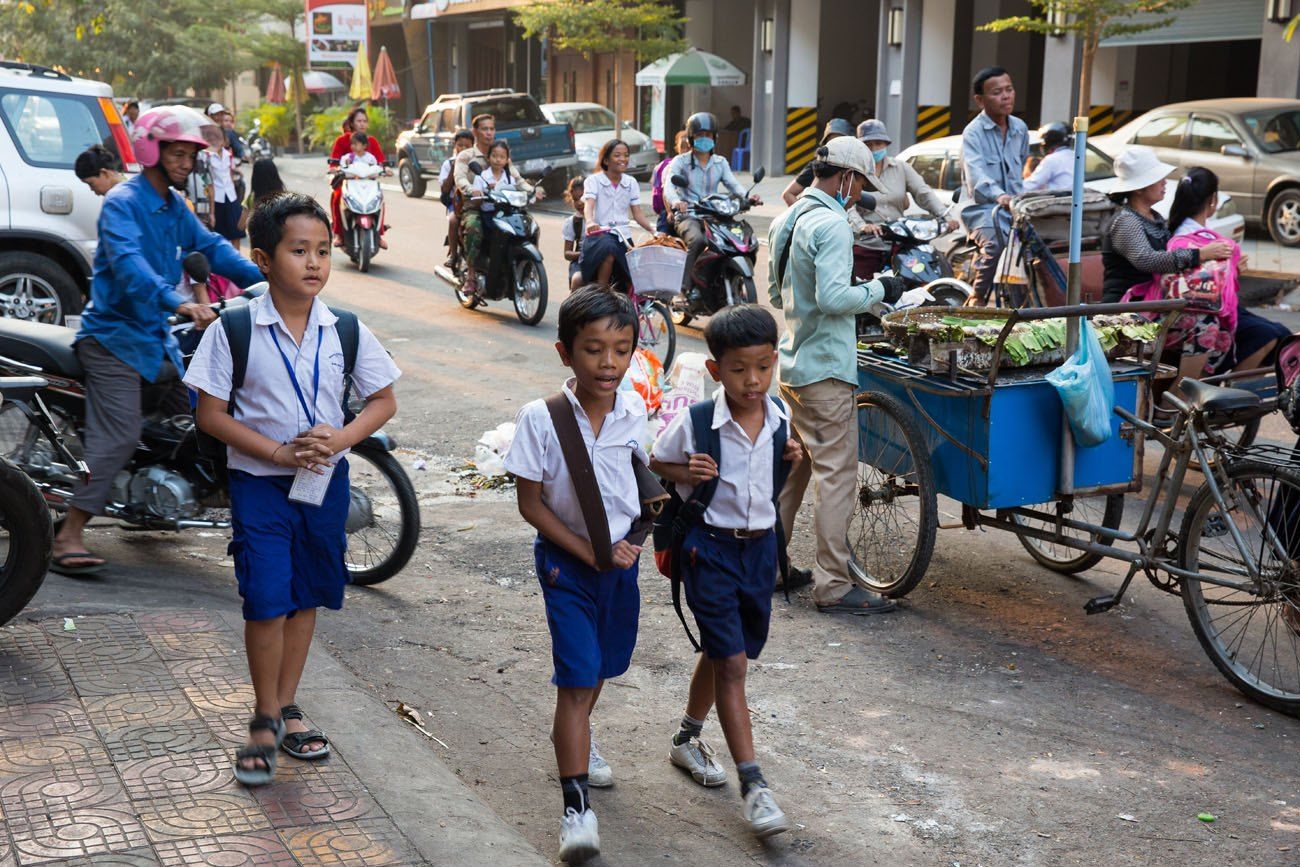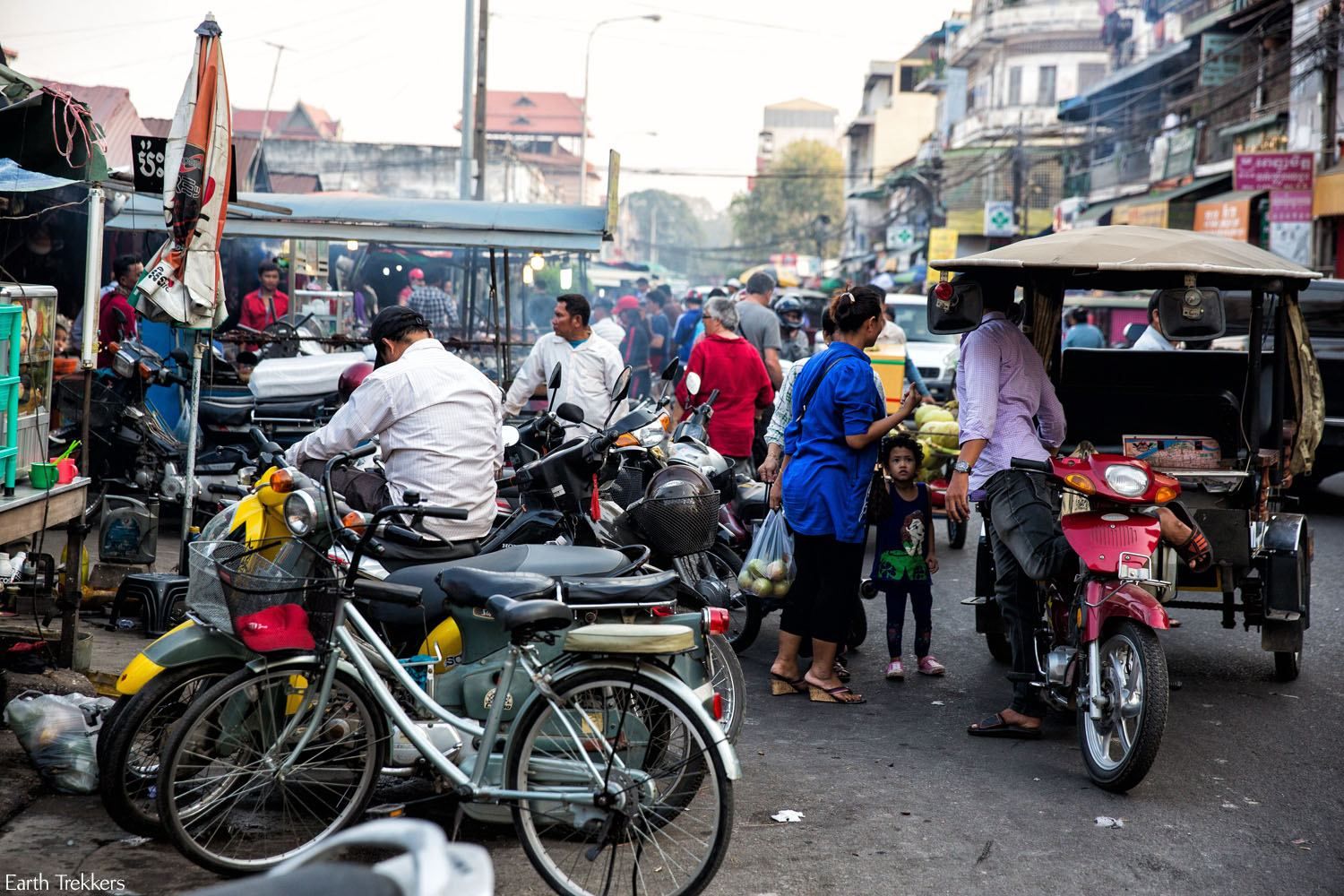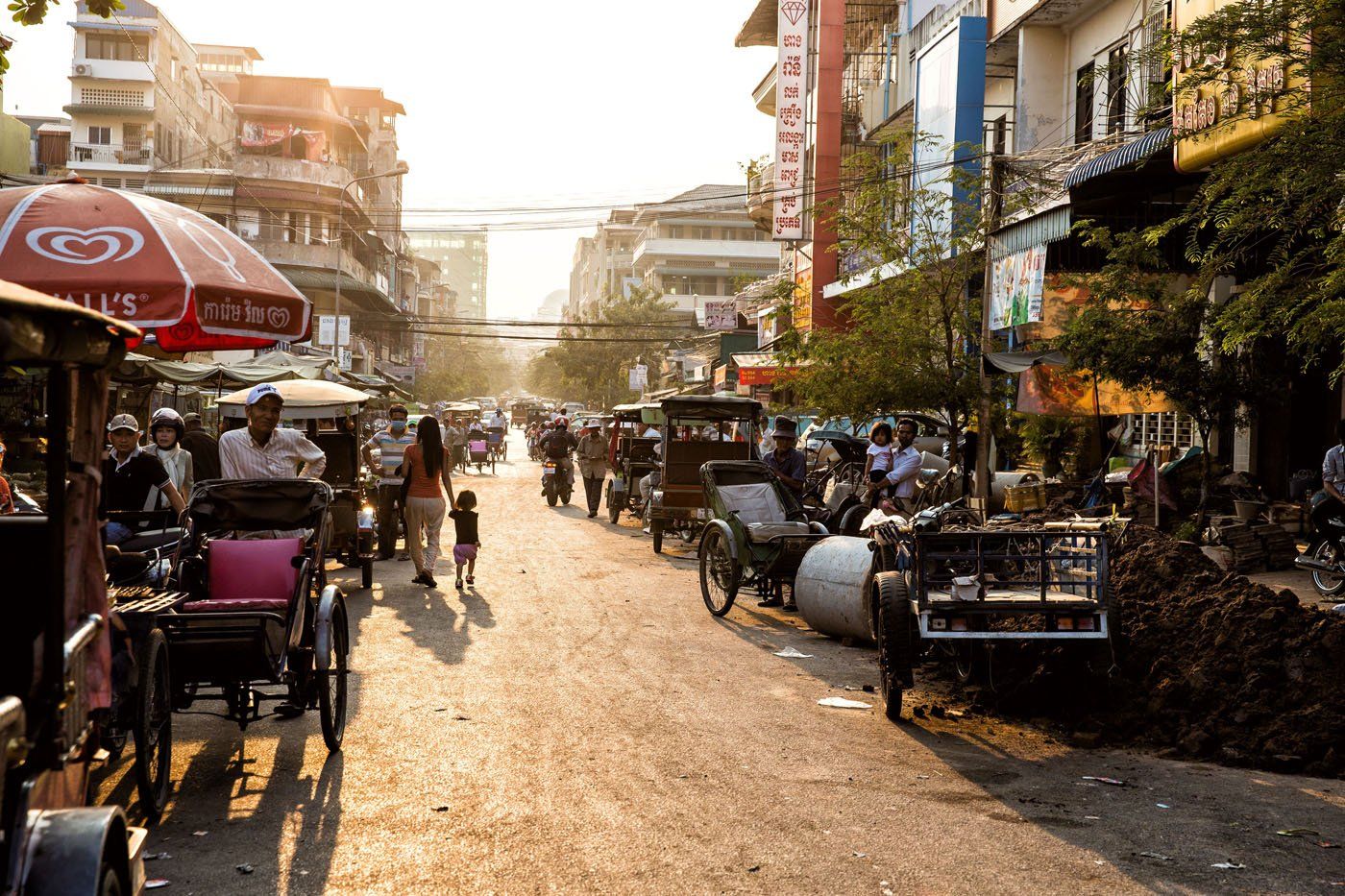 The Interesting Things You See
This was another common sight, a cart filled with some sort of produce, maybe lemongrass, again I am not really sure. This is being pulled by a man driving a scooter.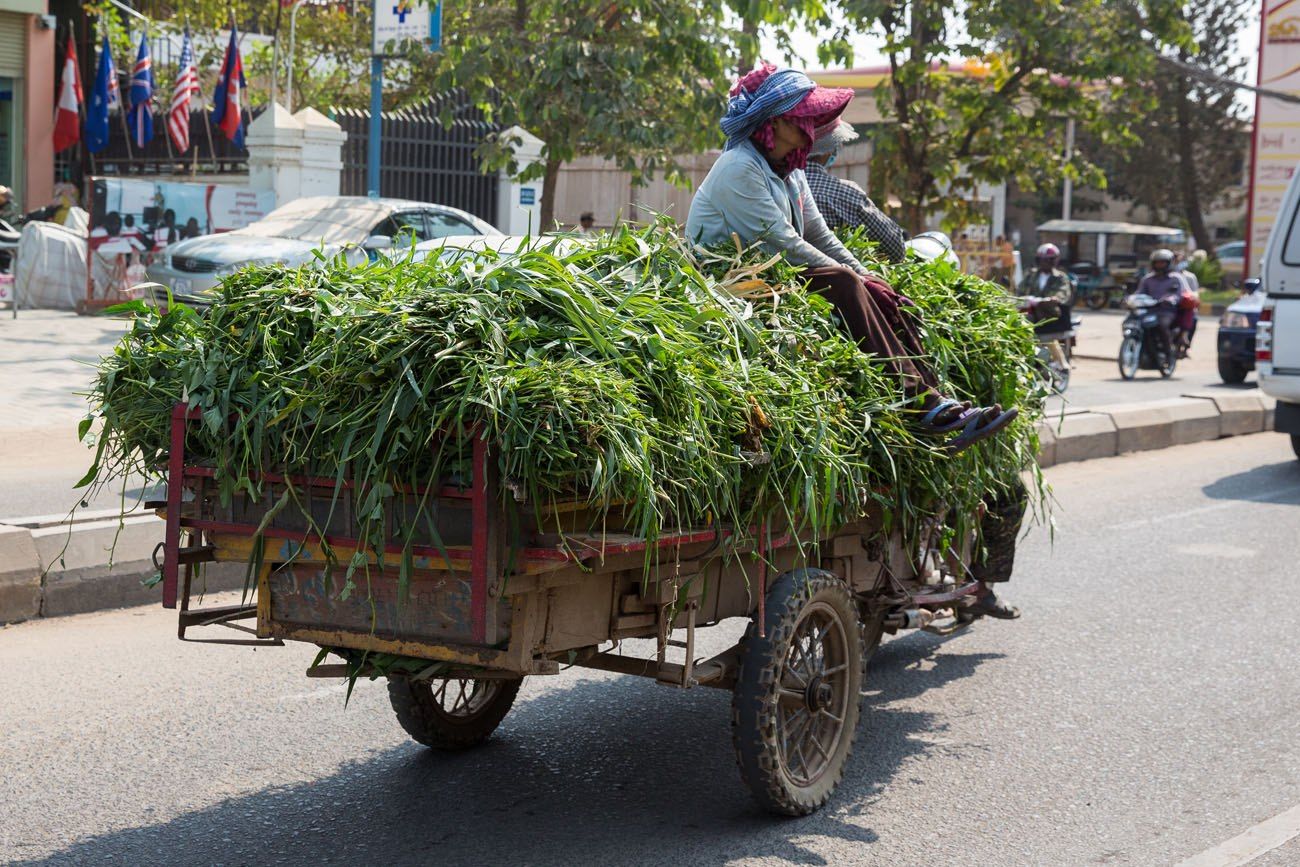 How many monks can you fit in a tuk-tuk?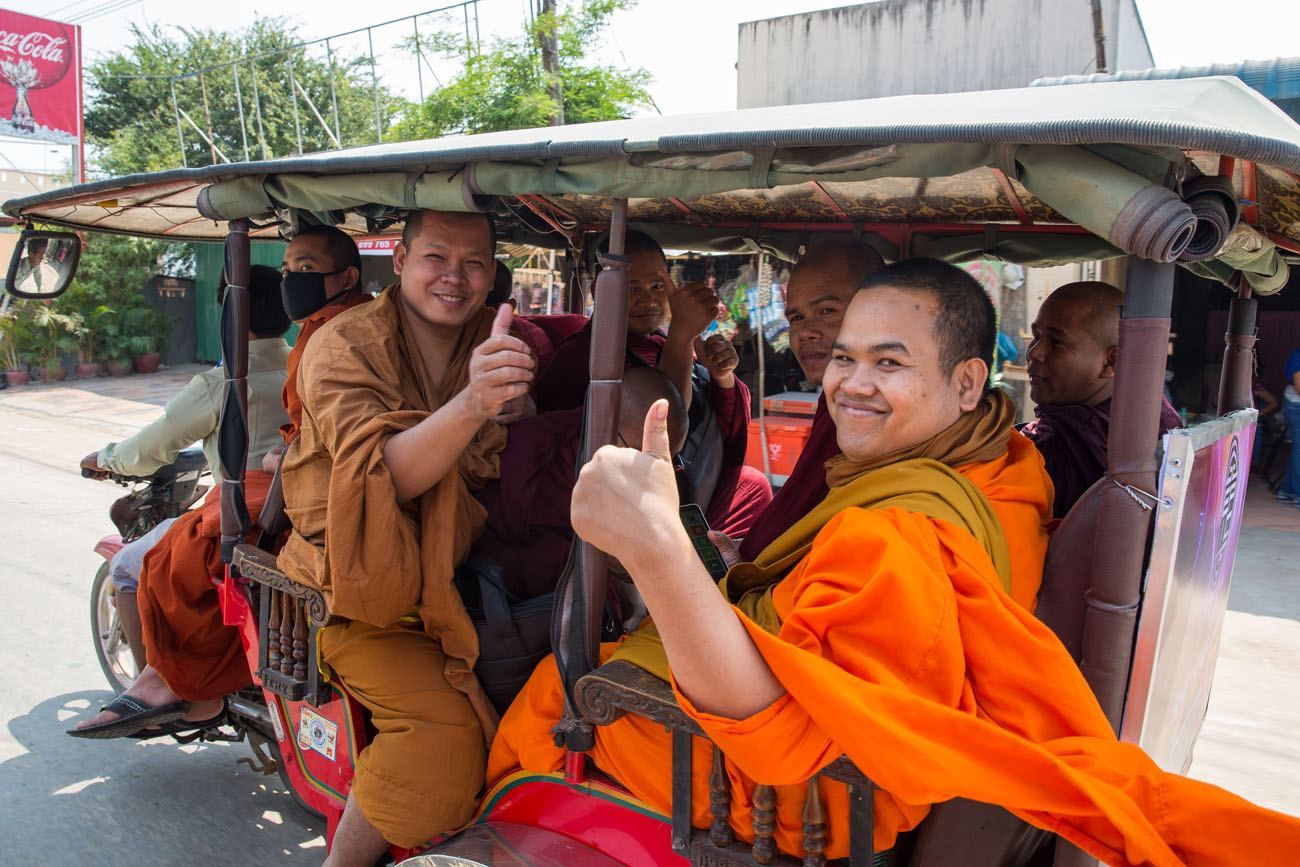 King of Cambodia
Cambodia is a constitutional monarchy, with the King as the head of the state and the Prime Minister the head of the government. The current Prime Minister, Hun Sen, is a former Khmer Rouge member and one of the longest serving Prime Ministers in the world.
The Local Market
We toured a local market, one of our favorite activities when we travel. This is the place to go to purchase meat and eggs, freshly beheaded fish, and so much more.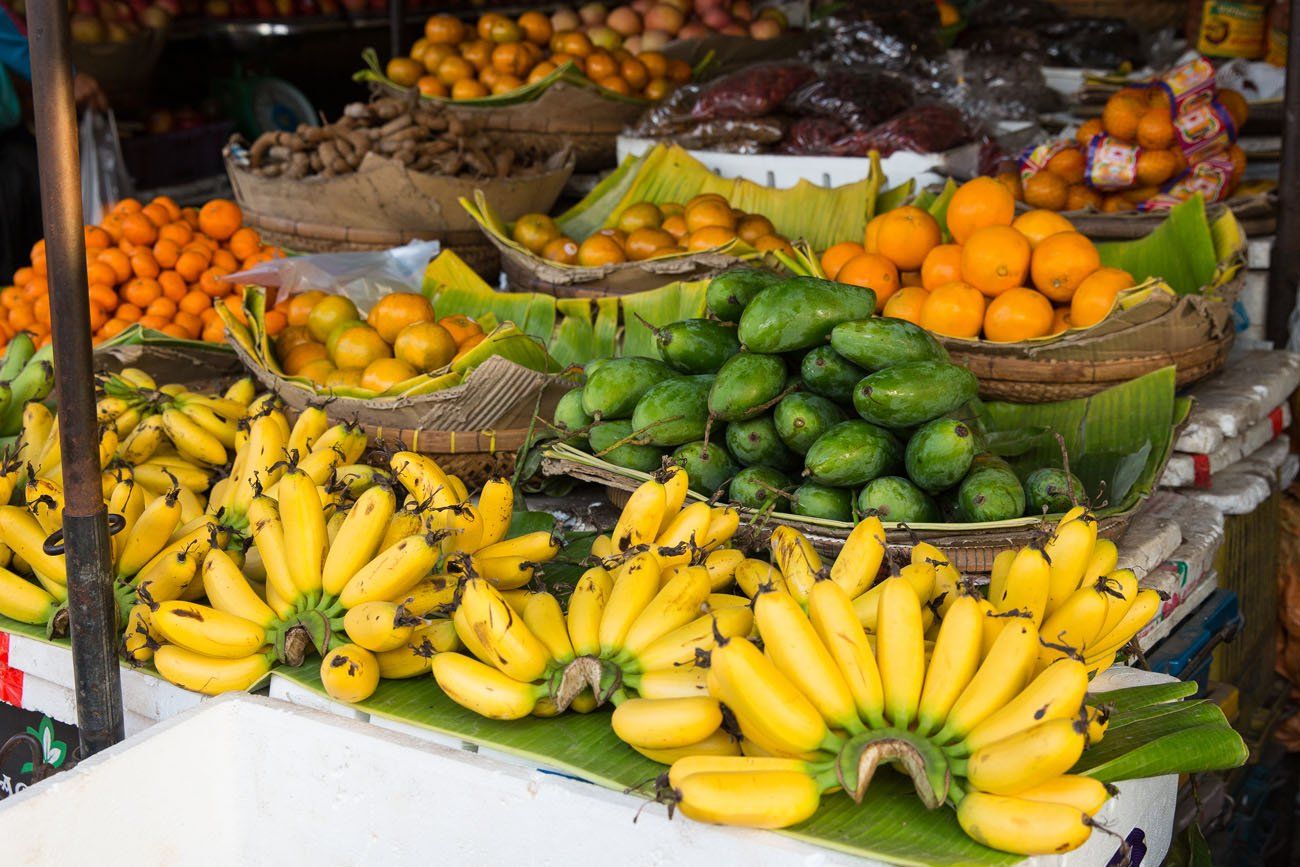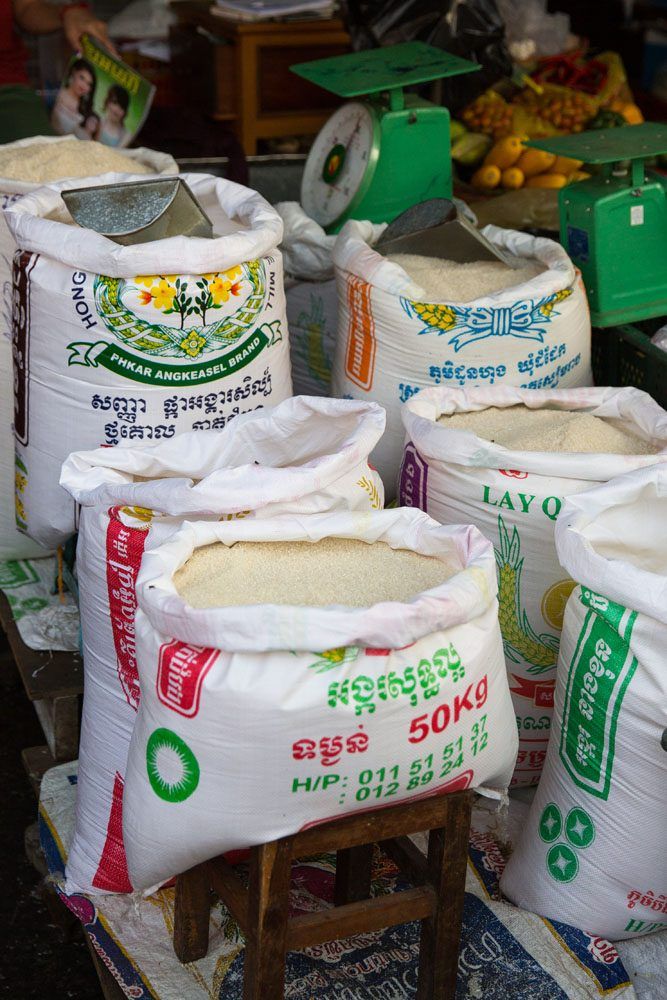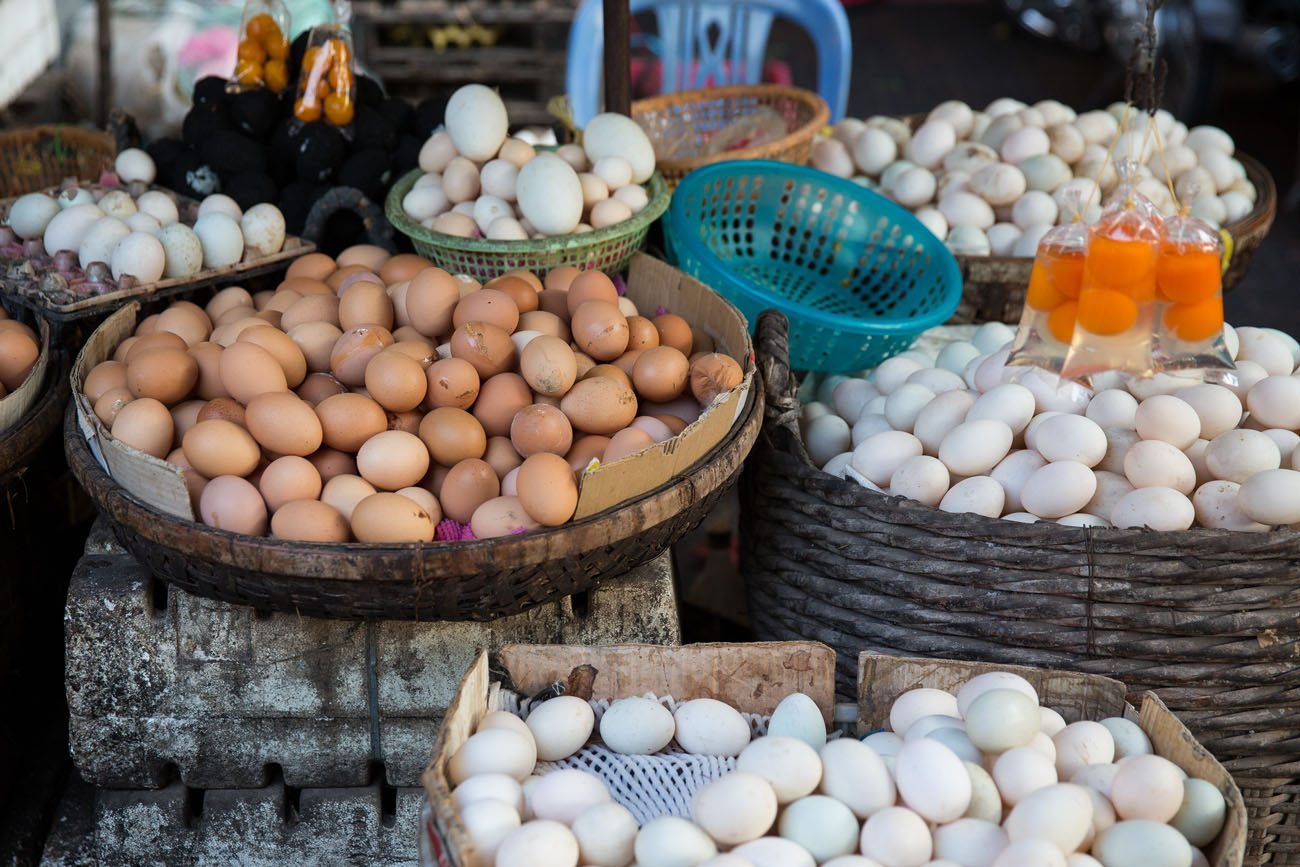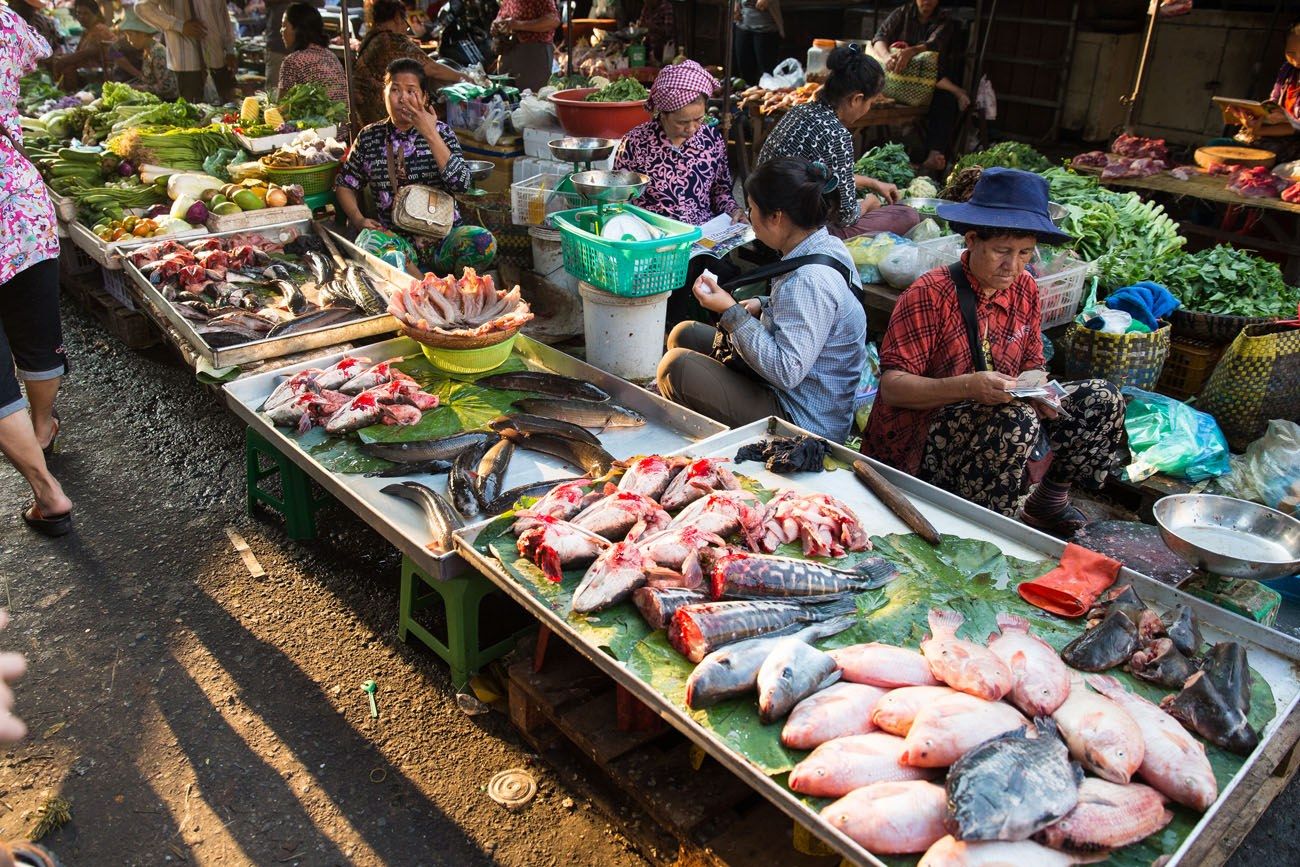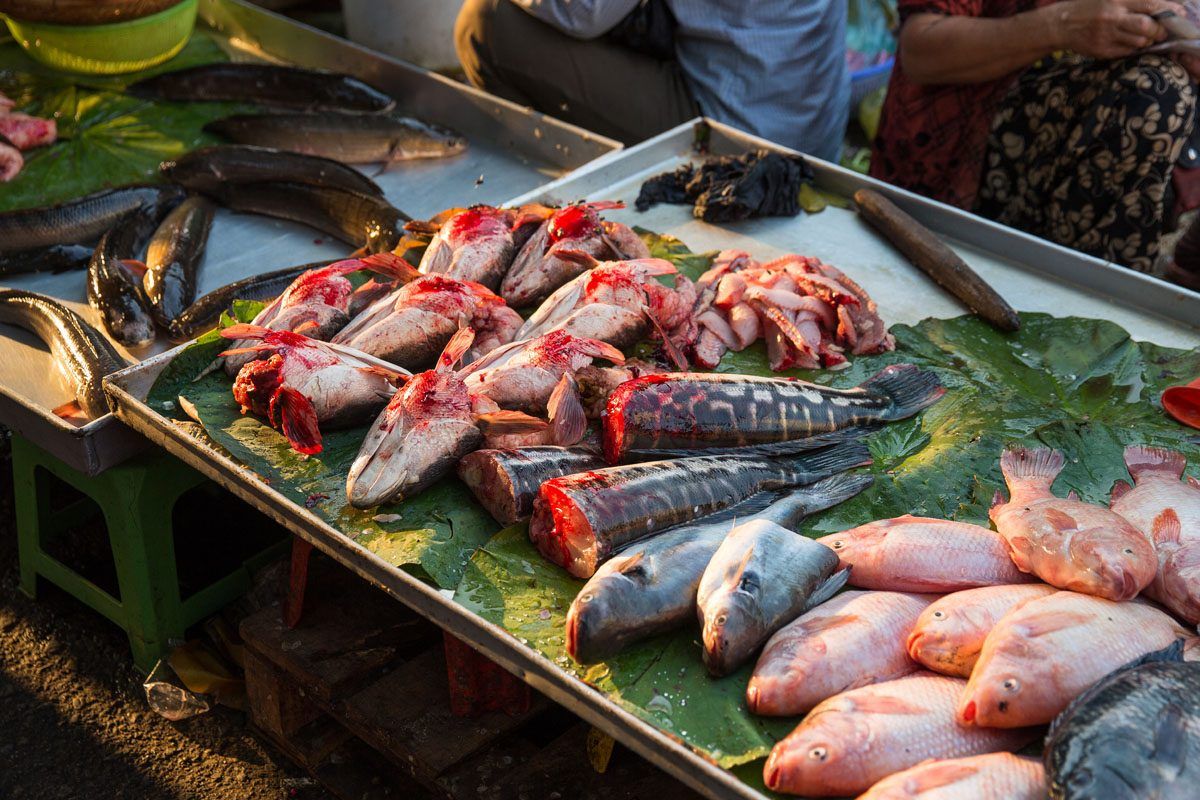 And finally, one of Phnom Penh's many pharmacies.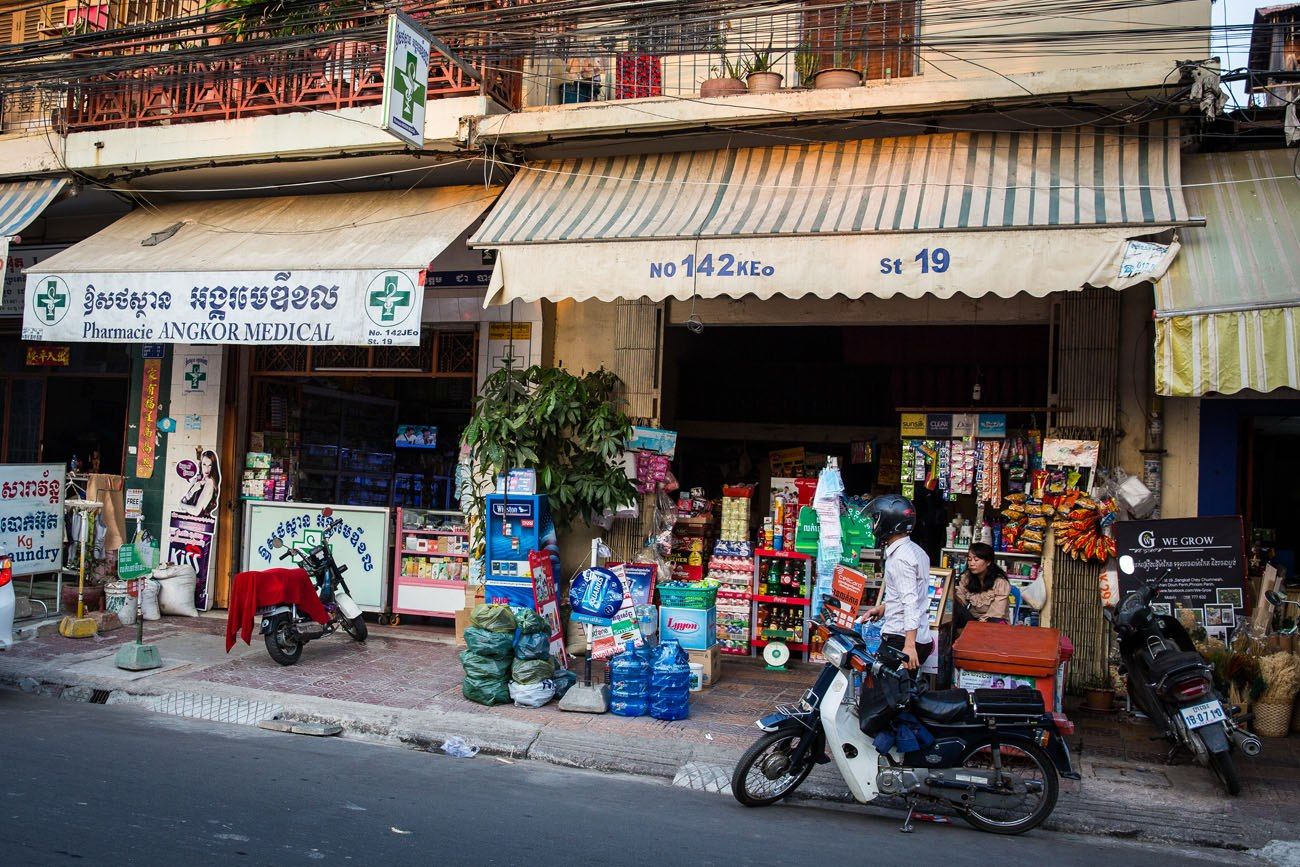 This concludes our photo tour of the streets of Phnom Penh. From here, we travel south to Kampot and then on to Vietnam.
---
More Information about Cambodia & Southeast Asia
SIEM REAP, CAMBODIA: One of the best things to do in Siem Reap is to explore Angkor Wat and the nearby temples. Don't miss our guides on Ta Prohm and Bayon, two beautiful temples that are well worth your time.
LAOS: Learn more about how we spent one week in Luang Prabang, Laos.
BEST OF VIETNAM: For a list of the best experiences in Vietnam, check out our Vietnam Bucket List.
BANGKOK, THAILAND: For a list of top experiences, check out our article Best Things to Do in Bangkok. We also have an article about where we ate and drank in Bangkok.
TRAVEL PHOTOGRAPHY: For more information about the camera gear we carry, check out our Travel Photography Gear Guide.
Note: This post contains affiliate links. When you make a purchase using one of these affiliate links, we get paid a small commission at no extra cost to you.
All rights reserved © Earth Trekkers. Republishing this article and/or any of its contents (text, photography, etc.), in whole or in part, is strictly prohibited.