The town of Pisac, Peru is famous for its Sunday market. This is when many Peruvians do their shopping for fruit, veggies, and meat, but it is also a huge draw for tourists.
Tim and I wandered through the maze of shops, stopping occasionally to purchase something or pay one sol to have our photo taken with a Peruvian child. It is completely normal for children, as young as three or four years old, to wander through the market selling trinkets or asking to have their picture taken with you for one sol. Whether or not this is a good idea is up for debate, but for right now, that's how things are in Peru.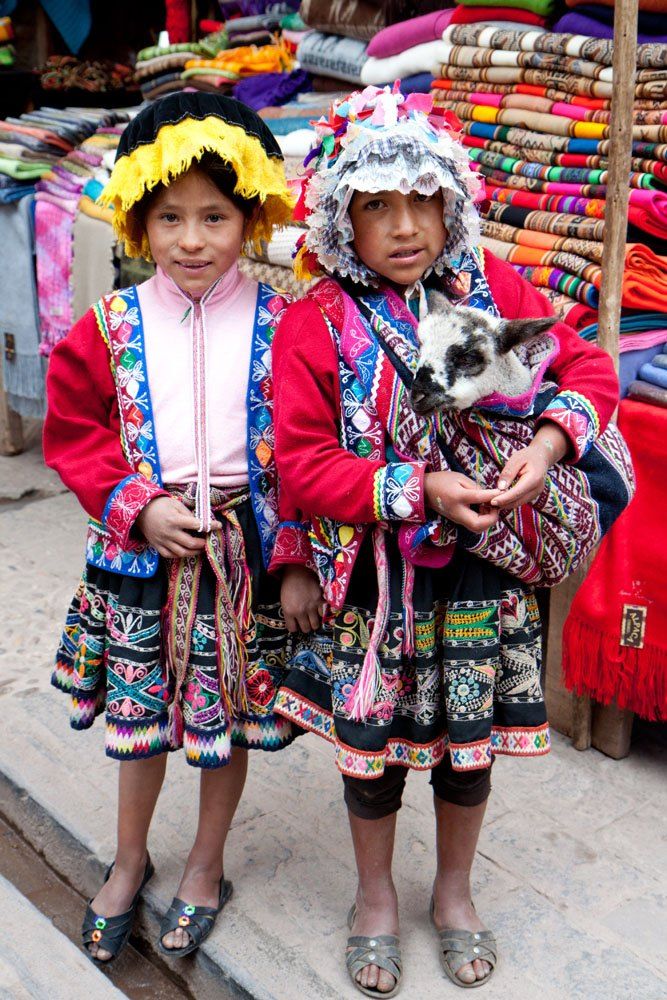 One of my first purchases was a hand woven belt which I love!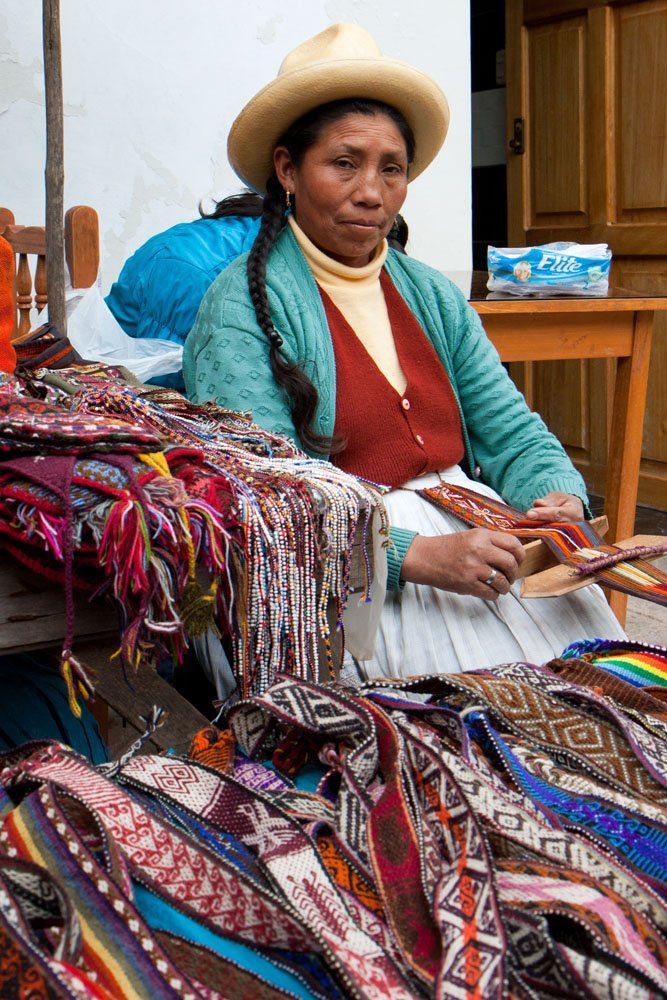 We stumbled across a restaurant selling cuy (roasted guinea pig) and empanadas. Tim and I did not eat the cuy (although we were both interested in trying it) but we did eat the empanadas. They were so good we came back for seconds later in the day.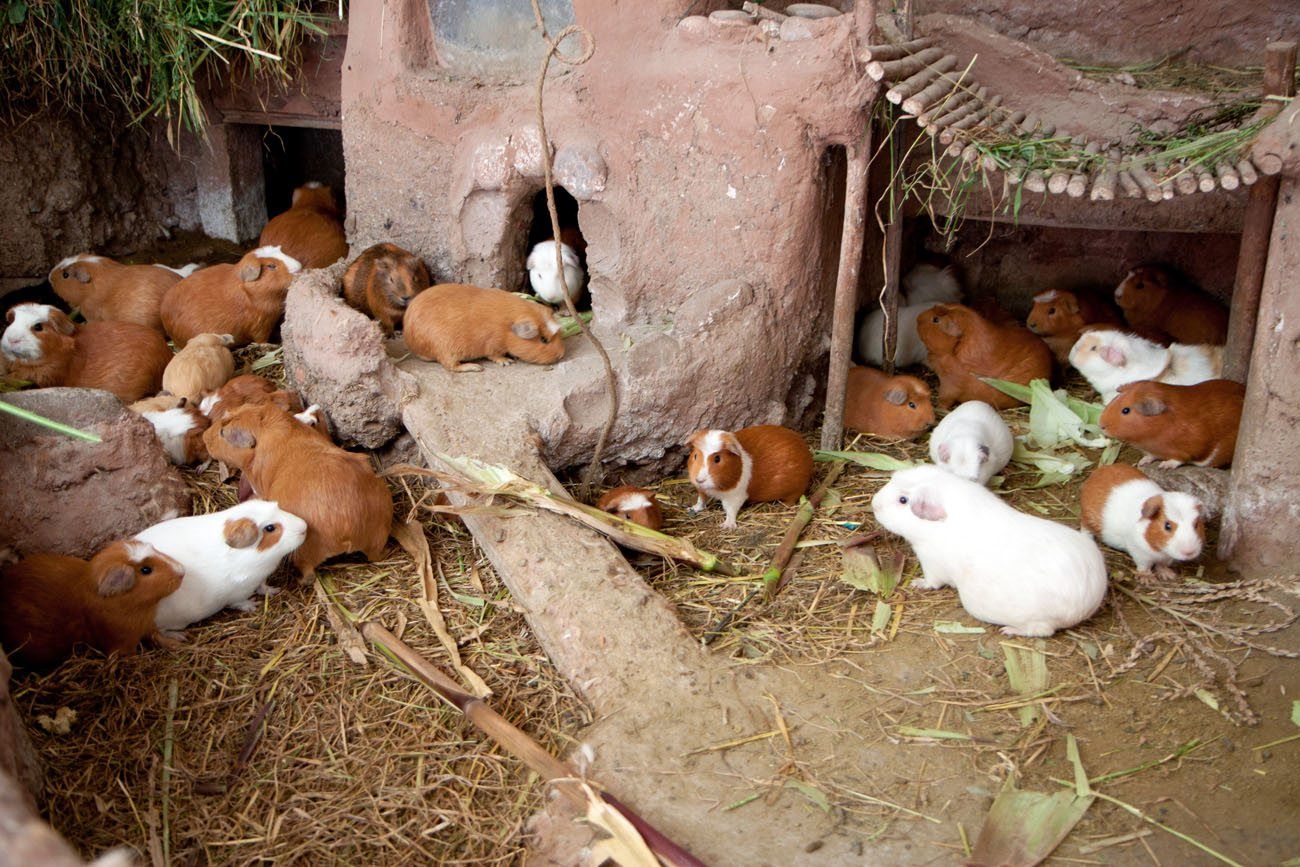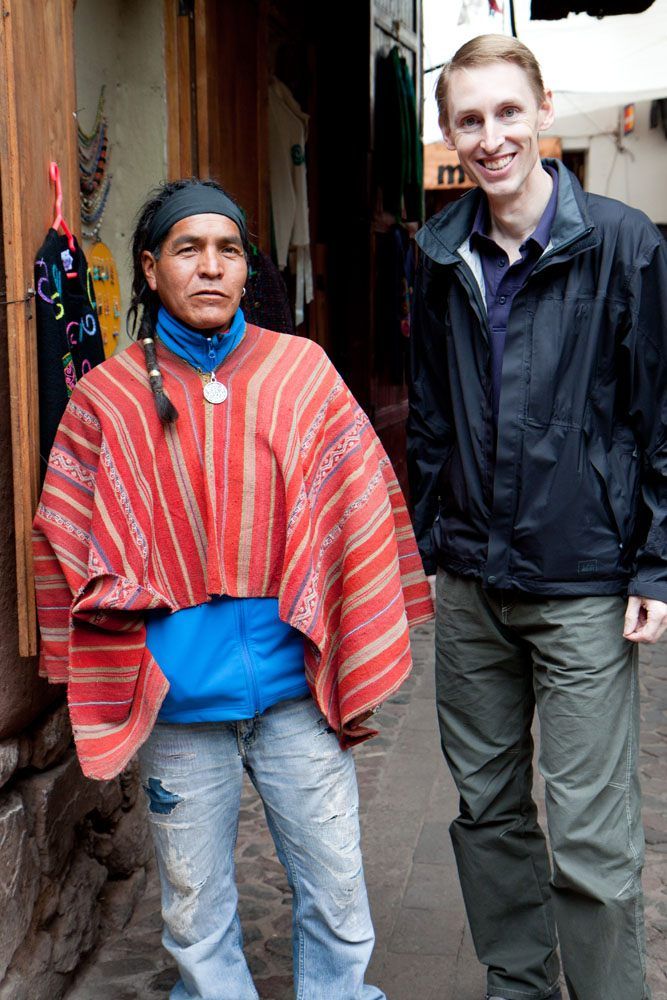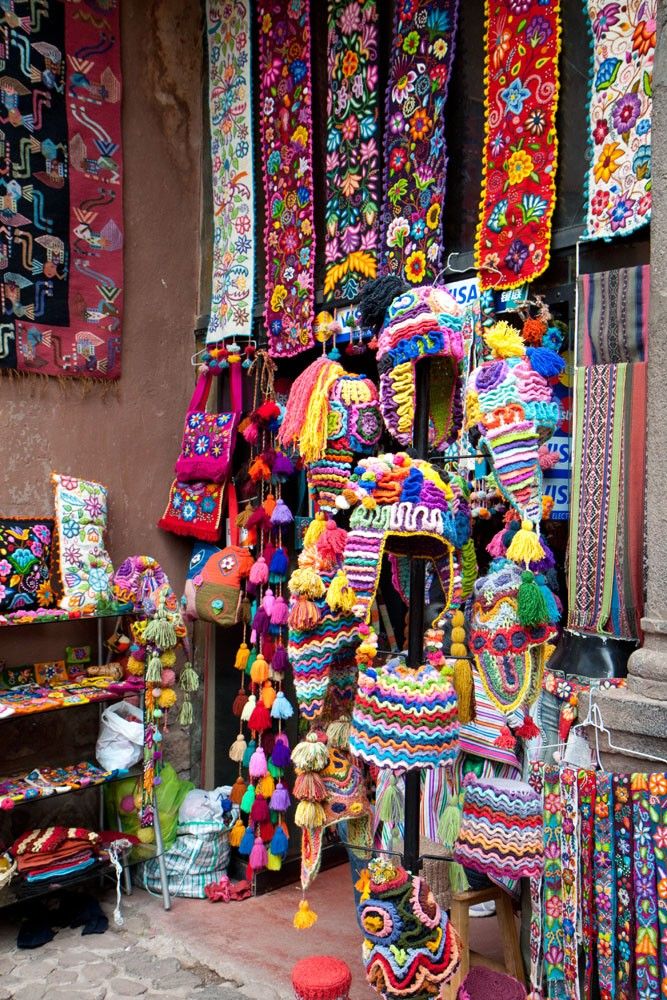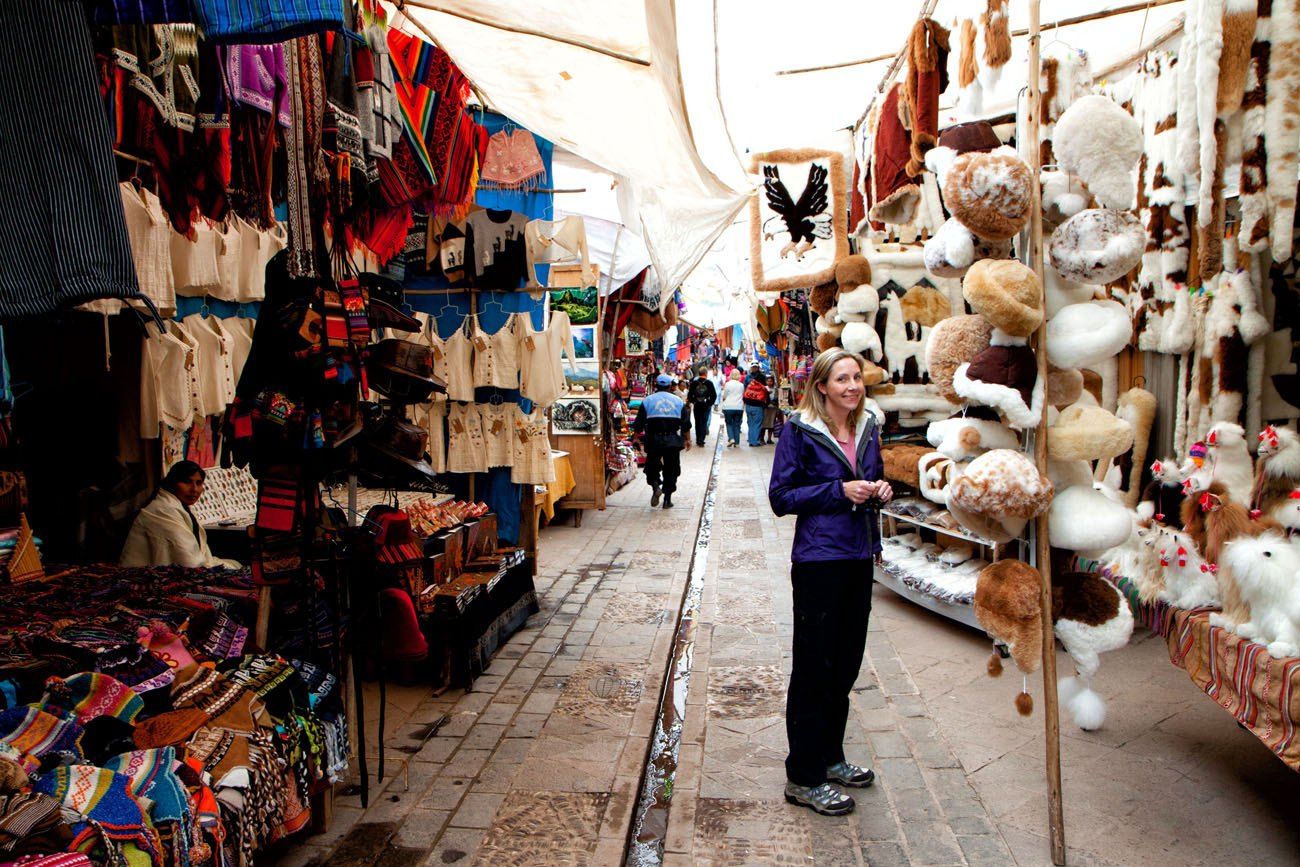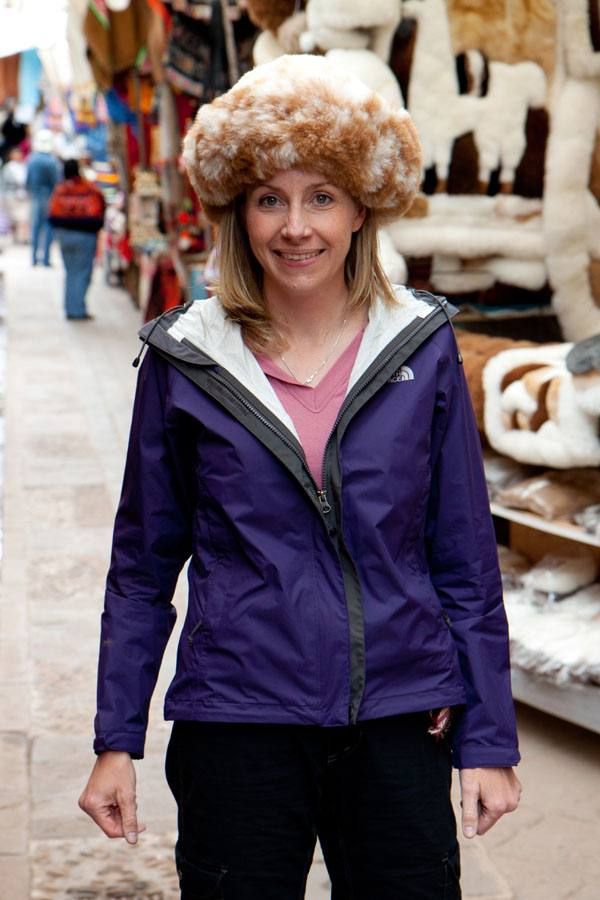 We eventually came to the area of the market where the food was being sold and this was the coolest part. The women here were buying and selling their food for the week. Corn, carrots, fruit, sacks of potatoes, fresh (hopefully!) meat and fish, and other foods we couldn't recognize were being sold. Tim and I walked around in amazement.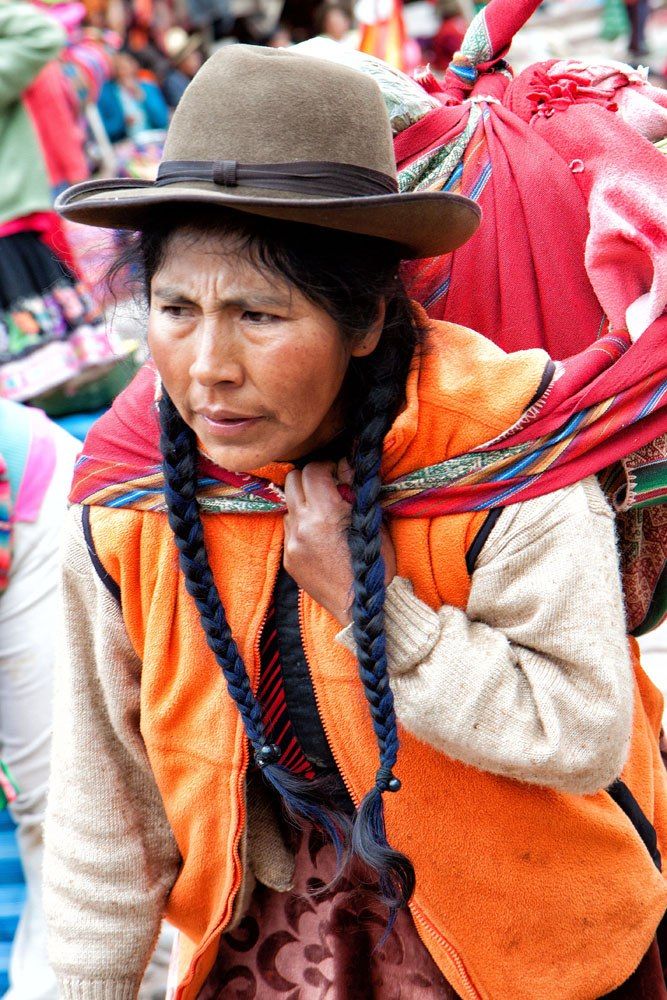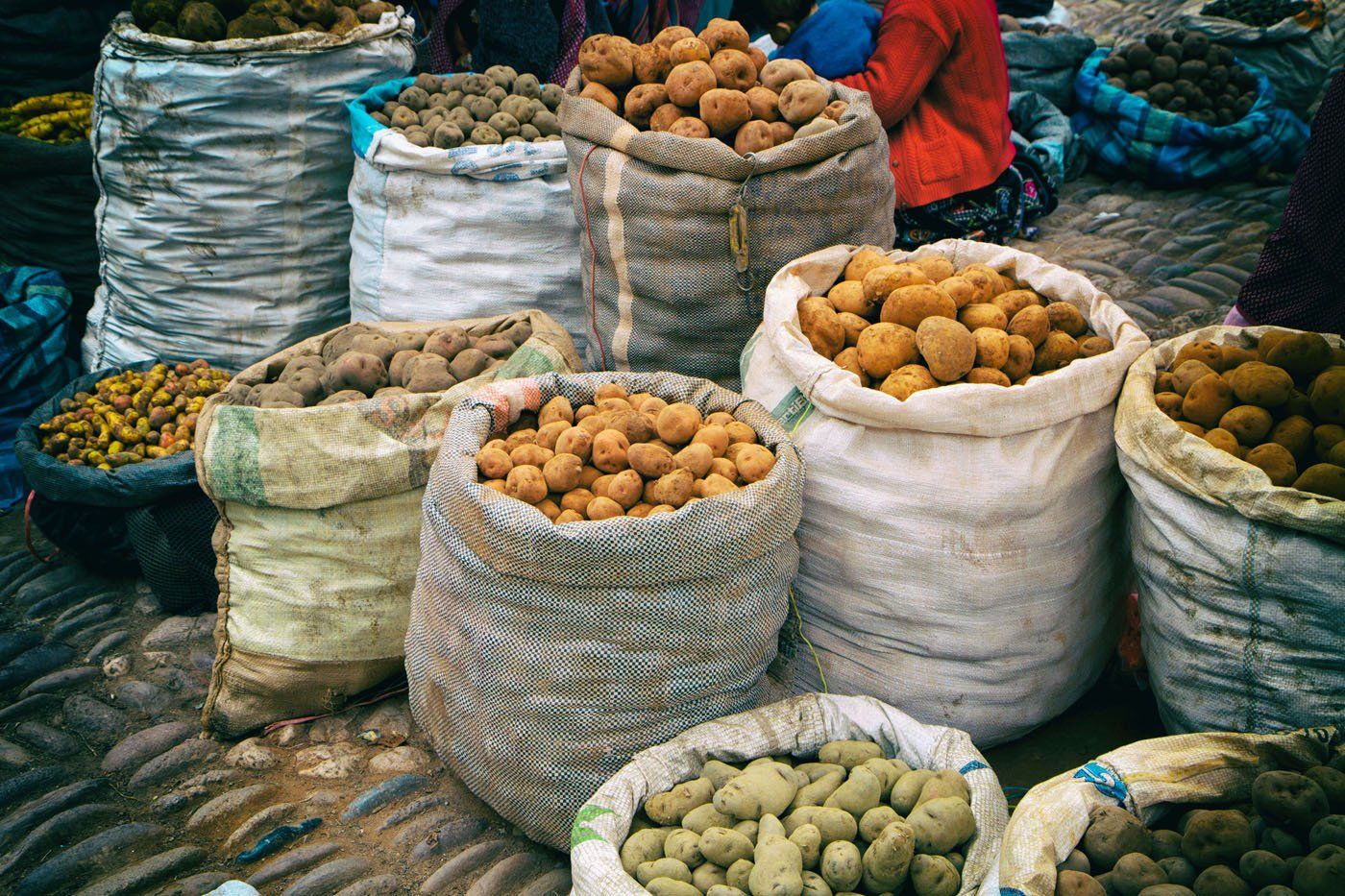 One thing we did buy at the market were coca leaves. This was our first day in the Sacred Valley and we were feeling the effects of the high altitude. Having coca leaf tea or chewing the leaves lessens the adverse effects of being at a high altitude. The coca leaves are the precursor to cocaine and these leaves are illegal in the US. They were available for purchase almost everywhere we looked in the Sacred Valley. Tim and I chewed the leaves but never really felt a buzz or got high off of them. Really, we felt nothing at all, but our guide to Machu Picchu was happy to take them from us later on during our trip!
---
More Information for Your Trip to Peru
PLACES TO GO IN PERU: Explore the Sacred Valley near Cusco, walk the one day Inca Trail to Machu Picchu, spend the day exploring Machu Picchu, and venture into the Amazon rainforest. Learn how to put all of this together in our 10 day Peru Itinerary.
ARGENTINA & CHILE: Find out how we combined Santiago and Mendoza into an awesome 12 day trip.
TRAVEL INSPIRATION: For more travel ideas, here are 10 unique destinations to put on your travel wish list. If Europe is calling your name, here are 25 itineraries that just take a week of your time. And if you have plans to visit the United States, don't miss our article about the Best Road Trips in the USA.
TRAVEL INSPIRATION: Here are 30 great travel books and a list of the best travel movies to feed your wanderlust.
Are you planning a trip to Peru? Read all of our articles about Peru in our Peru Travel Guide.
All rights reserved © Earth Trekkers. Republishing this article and/or any of its contents (text, photography, etc.), in whole or in part, is strictly prohibited.