Following our day hiking the Inca Trail, Tim and I spent one day exploring Machu Picchu. We spent the night in the town of Aguas Calientes, located in the river valley a half an hour away from Machu Picchu. At 5:30 am we were winding our way back up the mountain, excited for the day ahead.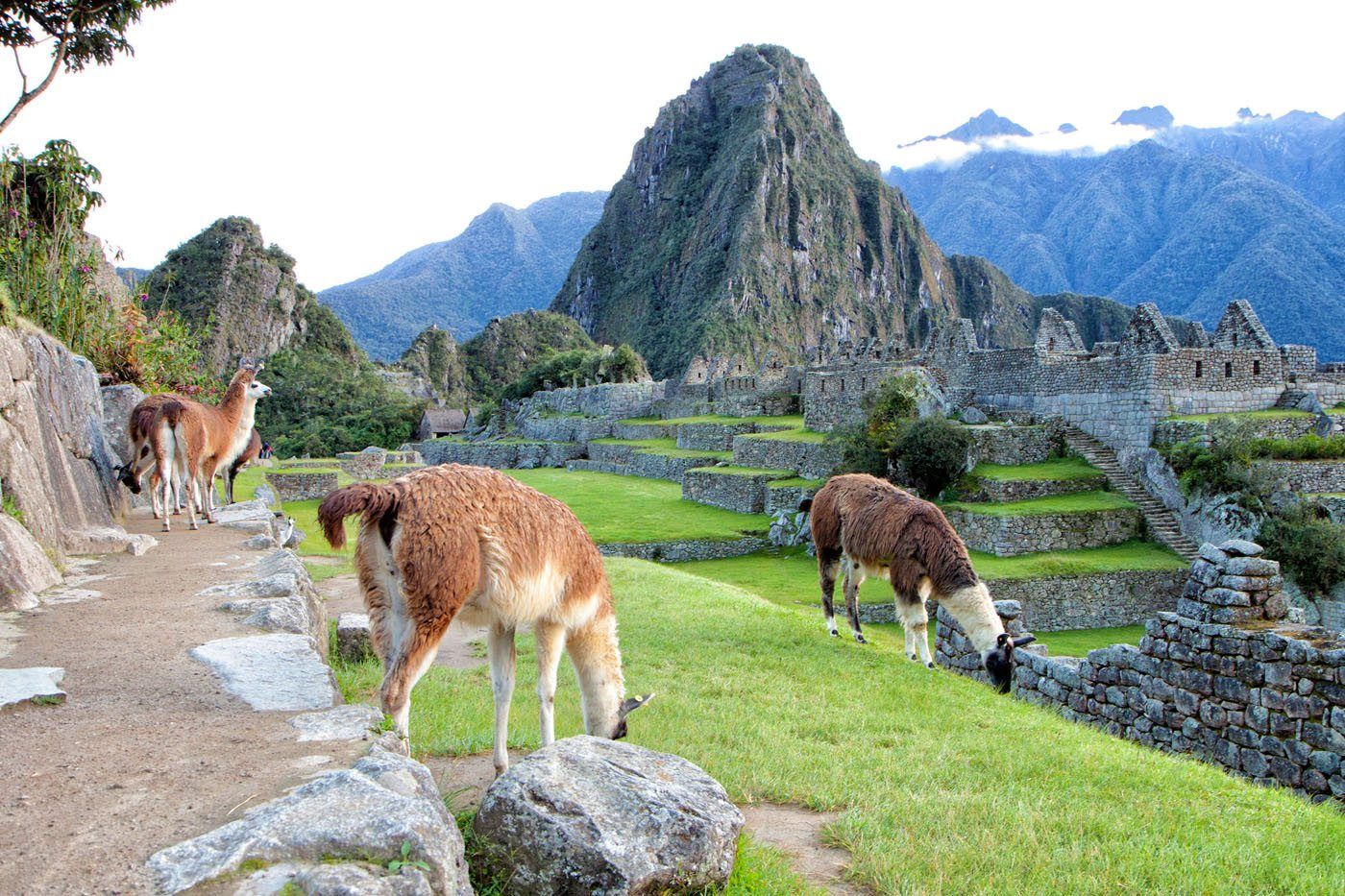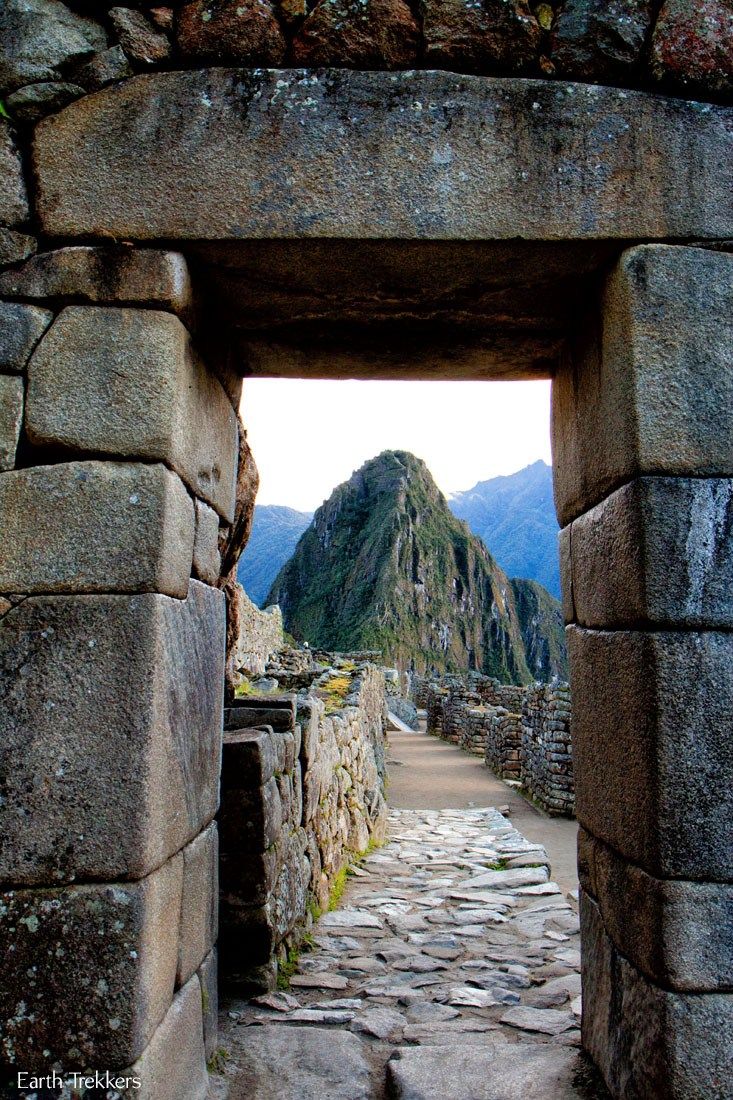 Walking into Machu Picchu was amazing. It is such a beautiful place. Tim and I had several minutes to go exploring before walking up to the "postcard spot" for views over Machu Picchu at sunrise.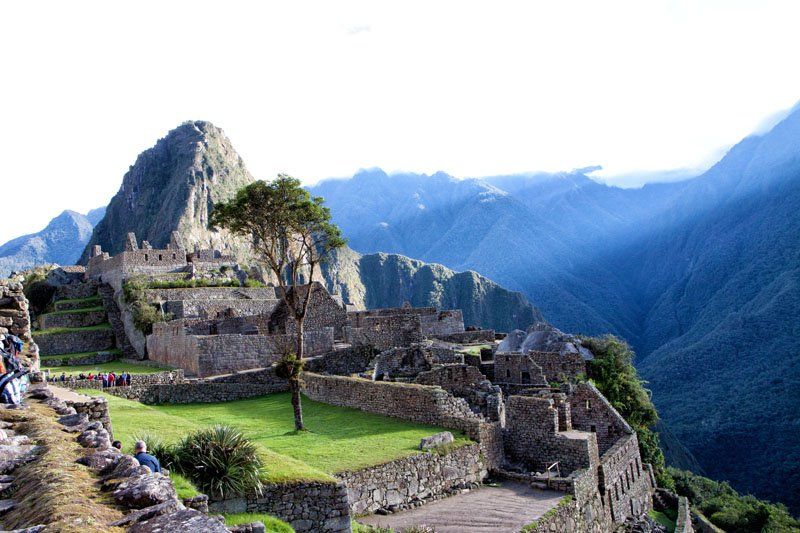 After watching the sun rise, Kenny, our Inca Trail guide, gave us an hour and half tour of Machu Picchu. This was the summer home of the Incan elite. It was built by the Incan ruler Pachacuti in the 1400's as a royal retreat. Incans lived here for 100 years until they were conquered by the Spanish. Centuries of overgrowth by the rainforest enveloped Machu Picchu and it wasn't until 1911 when Hiram Bingham "rediscovered" this place.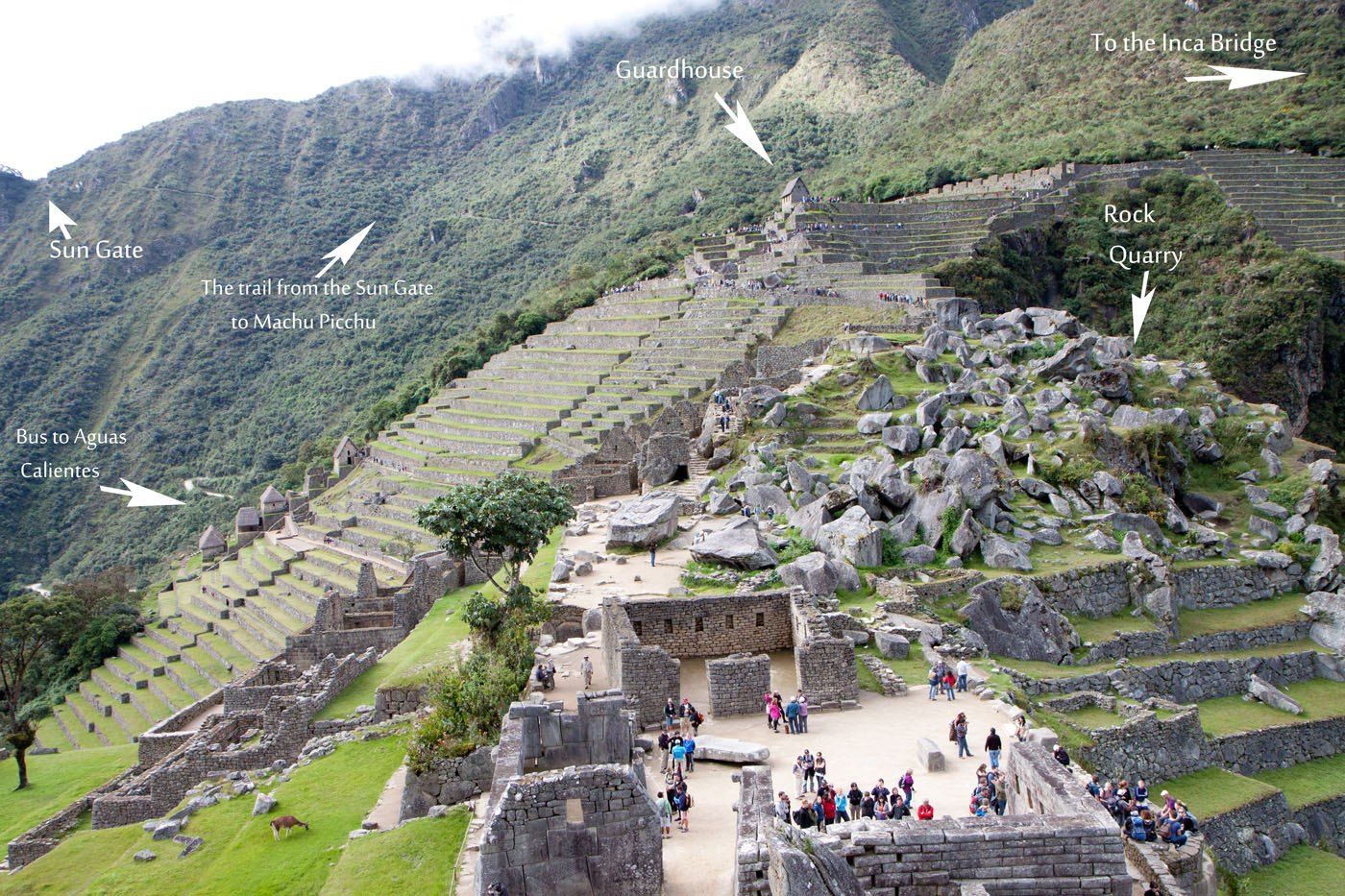 After our tour of Machu Picchu Tim and I had an hour to explore on our own before our climb up Huayna Picchu, the peak that forms the backdrop of all of the photos of Machu Picchu.
Tim and I ate our lunch (even though it was only 9:30) and then used the bathrooms. The only bathrooms are located outside of the park entrance, about a fifteen minute walk from the main part of Machu Picchu. Plus, we had to pass through a checkpoint to show our passports which made it an even bigger headache. This is not the most convenient set up. The lesson here: don't drink too much while visiting Machu Picchu!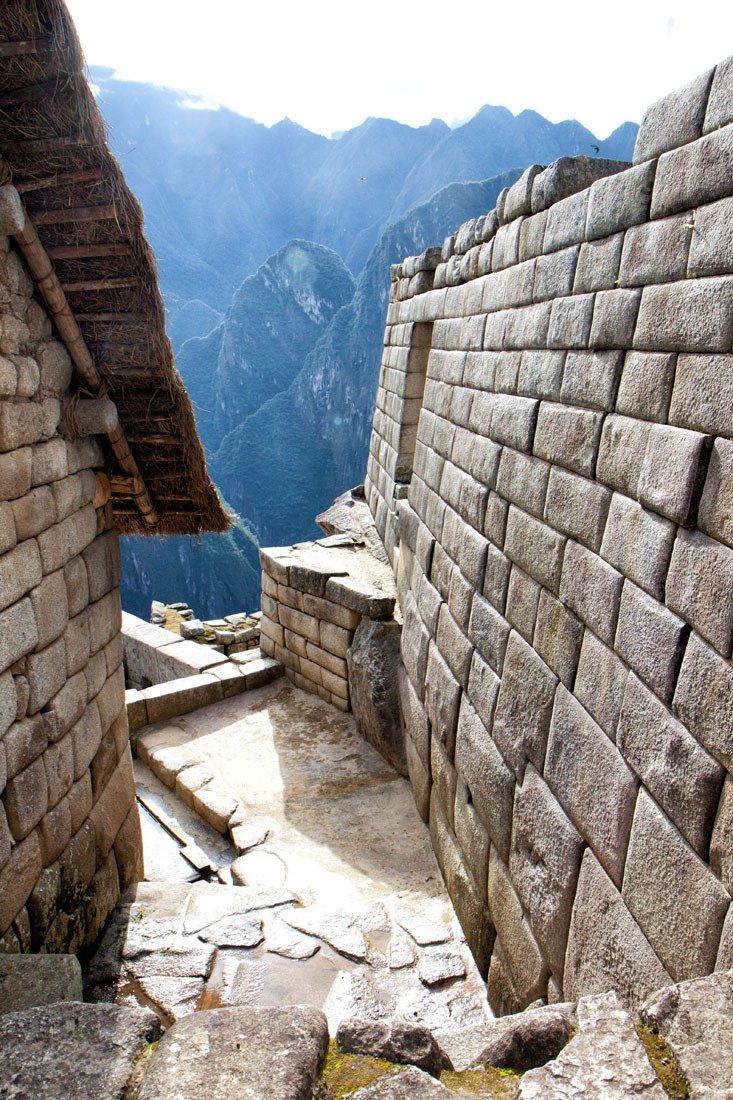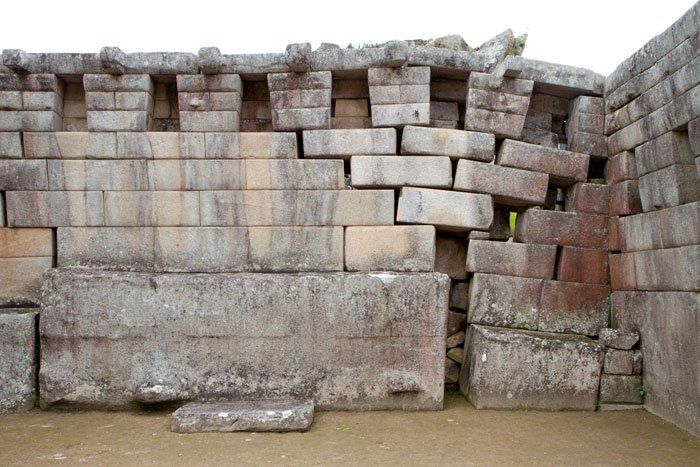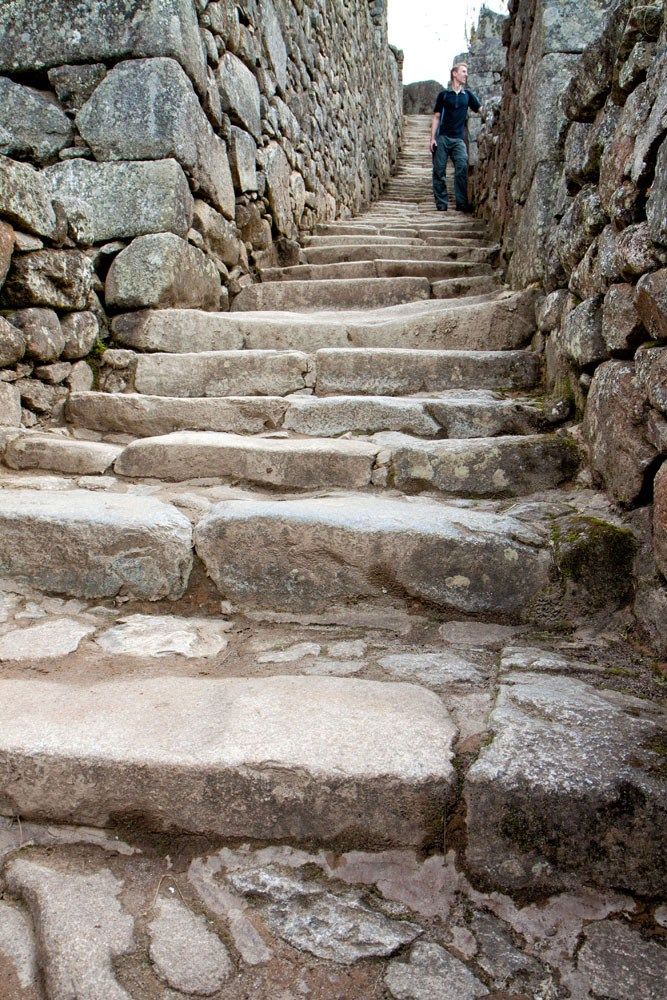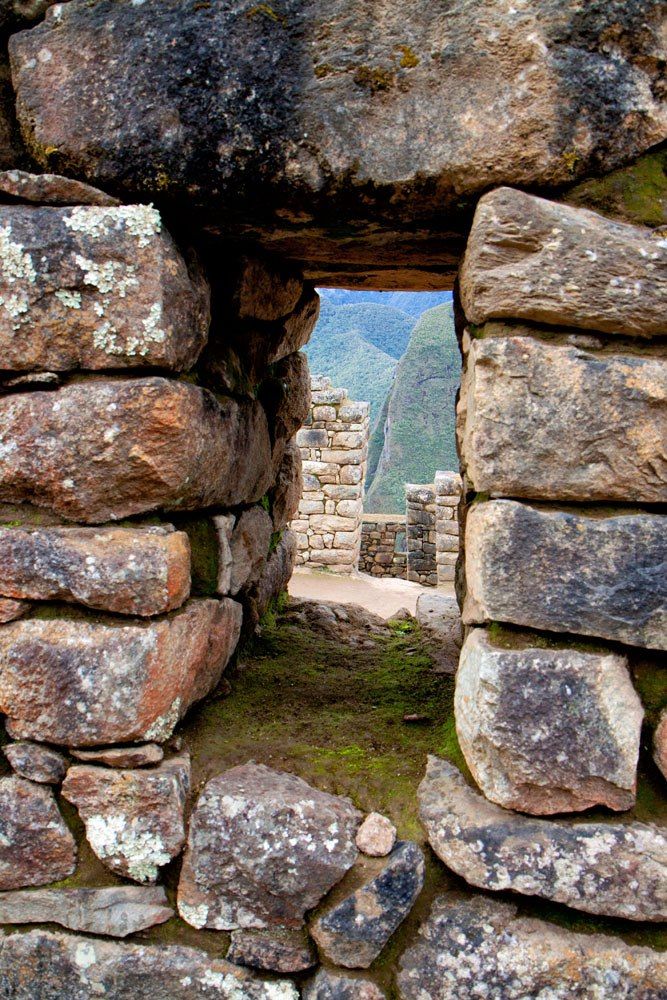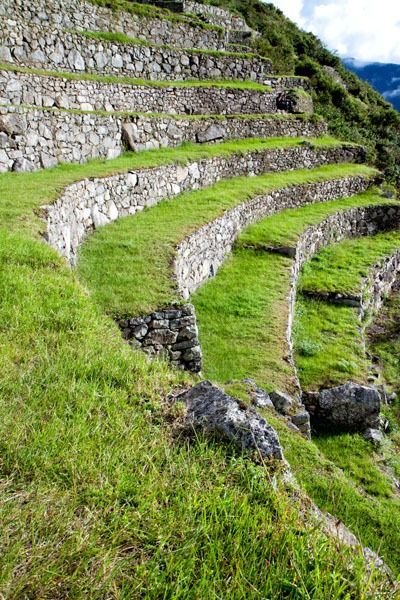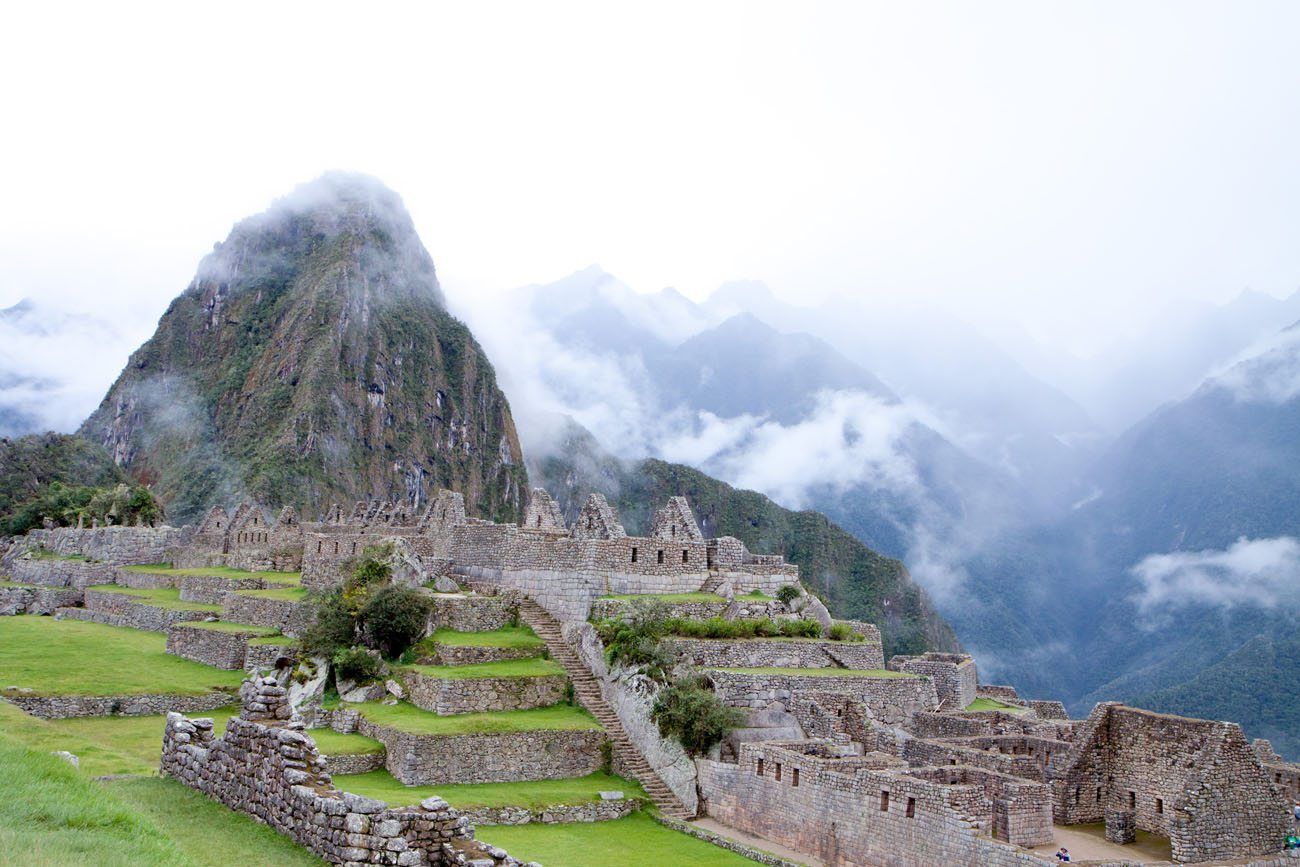 Our climb up Huayna Picchu never did happen. Our tour operator failed to purchase our tickets for the climb. Only 400 people are allowed to climb per day and these tickets sell out days in advance. Our guide, Kenny, tried to do what he could to get us on the climb but there was nothing he could do. Tim and I spoke with the administration but they were not making any exceptions.
This was a huge disappointment for us. Climbing Huayna Picchu was one of the top things we wanted to do while in Peru. But we did our best to get over our disappointment and get the most out of the day.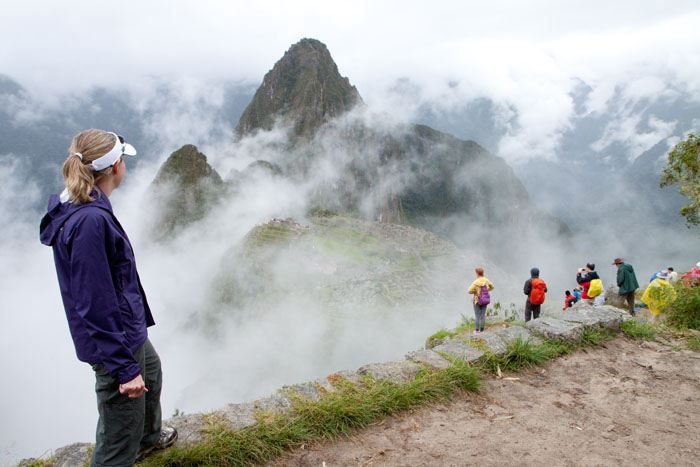 It started drizzling and we found a viewpoint that was amazing. Tim and I watched as clouds of mist swirled up out of the valley and around Machu Picchu. It was incredibly beautiful and very mystical. Tim loved it.
We later found out from Lies and Mauro, who climbed Huayna Picchu, that they could not see anything from the top because of the fog and mist. So Tim and I like to believe that it worked out for the best: we got to watch as Machu Picchu really put on a show for us.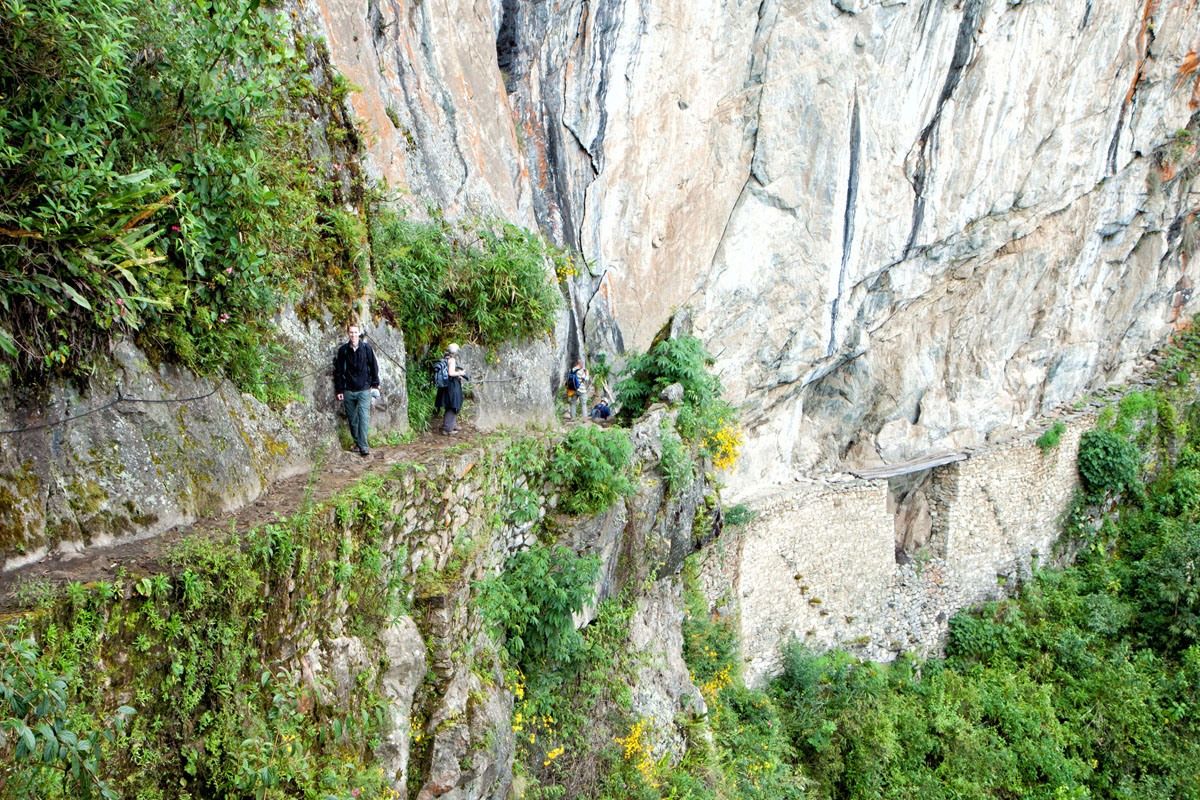 Tim and walked to the Inca Bridge, the old gateway into Machu Picchu. Afterwards, we ate our second lunch of the day at the Machu Picchu Sanctuary Lodge. It was a buffet lunch and the food was surprisingly good. By now it was 2 pm and tourists were beginning to leave Machu Picchu. We spent the remainder of the afternoon exploring.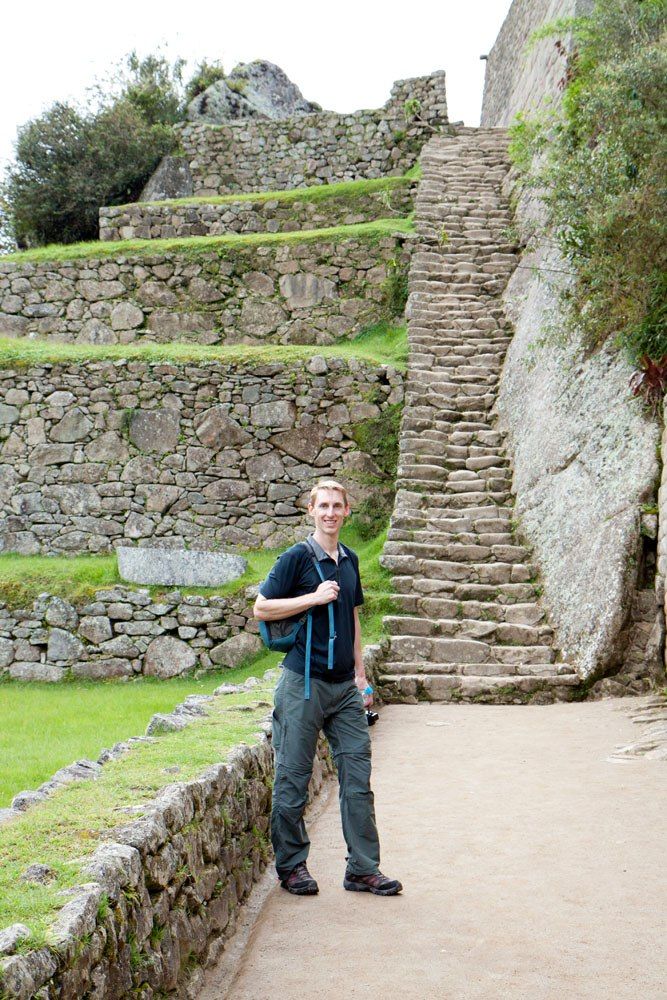 For a little while we chilled out on a terrace overlooking the river valley. It was wonderful to have some time alone away from the crowds of people.
Later in the afternoon Tim and I found a nice spot to look out over Machu Picchu (and do some people watching). This has been one of the few places we have visited that I have been happy to just sit and enjoy where we are.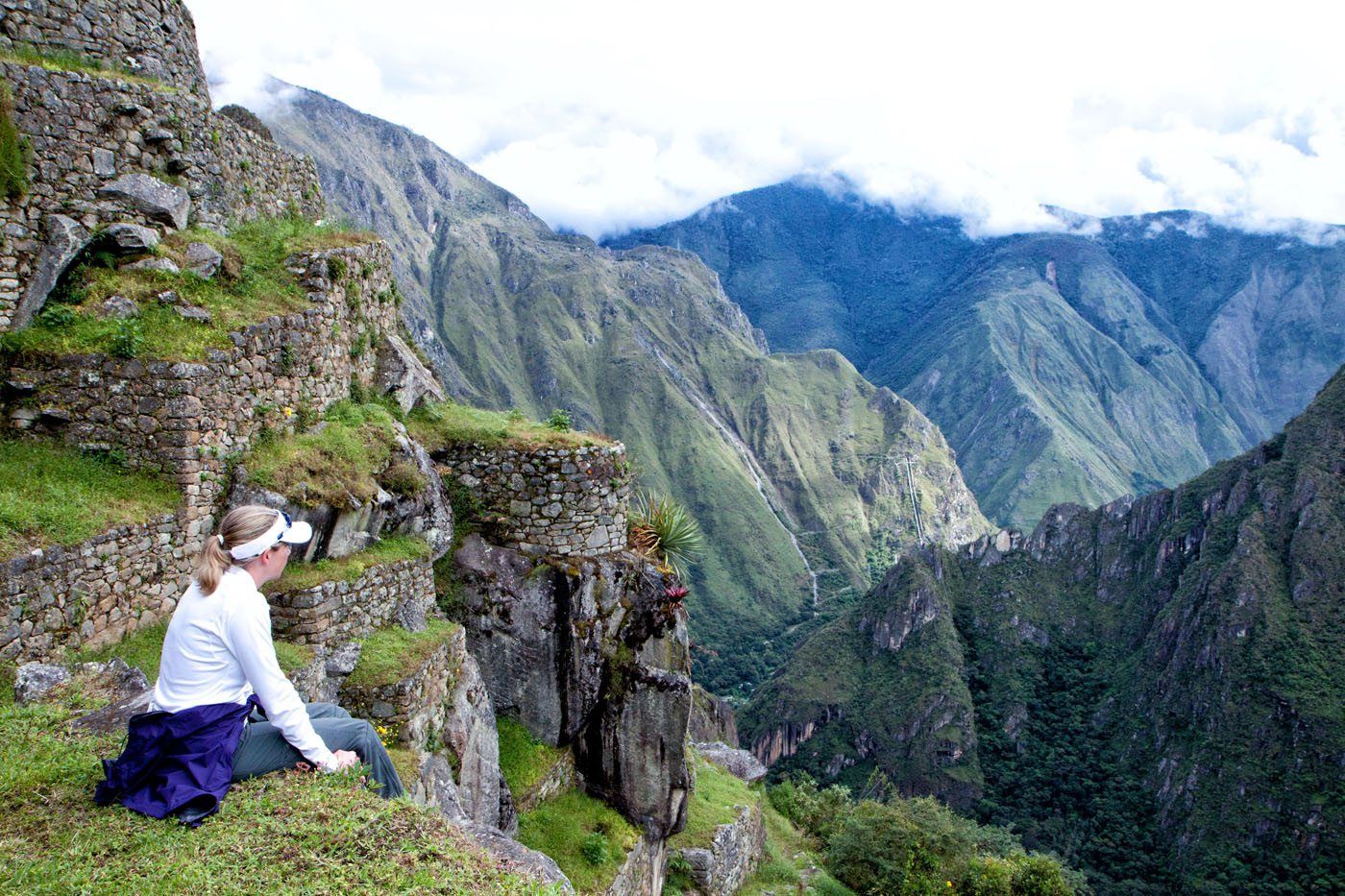 At 4:30 Tim and I said goodbye to Machu Picchu. Will we ever be here again? I certainly hope so. We spent a magical, memorable day here and this would be a great place to return to with Tyler and Kara someday.
Important Things to Know
The number of entrance tickets is limited to 2500 per day. During the peak season months of July and August, tickets can sell out. If you are traveling during this time, you should purchase your tickets at least 5 days in advance. Thrifty Nomads has an excellent post on how to do this.
Spend one full day in Machu Picchu. We visited Machu Picchu several years ago, before visits were limited to half-day time slots. You can visit Machu Picchu all day but you will need to reserve tickets for the morning and afternoon sessions. Your tour operator should be able to do this for you, or you can book your tickets here.
Machu Picchu is open from 6 am to 5:30 pm (Group 1 from 6 am to noon and Group 2 from noon to 5:30 pm). It may sound like a long day, but we recommend staying until closing time. During our visit, most people cleared out by 4 pm, which meant we got to wander through Machu Picchu with hardly anyone else around. That may be different now that there are shorter time slots to explore Machu Picchu.
---
More Information about Peru
PLACES TO GO IN PERU: Explore the Sacred Valley near Cusco, go shopping in the Pisac Market, walk the one day Inca Trail to Machu Picchu, and venture into the Amazon rainforest.
PERU ITINERARY: In this 10 Day Peru Itinerary, visit Cusco, walk the one day Inca Trail to Machu Picchu, explore Ollantaytambo and the Urabamba River Valley, and journey into the Amazon. It's a trip of a lifetime!
ARGENTINA & CHILE: Find out how we combined Santiago and Mendoza into an awesome 12 day trip.
DESTINATIONS AROUND THE WORLD: For more places to visit around the world, check out our Destinations page.
TRAVEL INSPIRATION: For more travel ideas, here are 10 unique destinations to put on your travel wish list and 10 cool destinations to visit during the winter holiday season.
All rights reserved © Earth Trekkers. Republishing this article and/or any of its contents (text, photography, etc.), in whole or in part, is strictly prohibited.