Venice is a photographer's paradise. With its maze of canals, its colorful, crumbling facades, and gondolas silently drifting through the city, it's hard to leave Venice without a memory card full of beautiful images. In this article, we display our 20 favorite photos of Venice, Italy.
Our Visits to Italy
So far, we have visited Italy three times. The first time was on a one year trip around the world in 2014. We started our big adventure with 3 weeks in Italy and what a great starting point!
Our main purpose for visiting Italy the second time around (in 2017) was to race Ironman Italy. It was my turn to do an Ironman triathlon and I picked Italy. There's no better place in the world to carb-load prior to a big race, right?
Our third visit to Italy was in the summer of 2022. We flew into Venice on our way to the Dolomites and couldn't resist spending another day in this beautiful city.
The photos in this article are from all three of our visits to Italy.
20 Photos of Venice Italy
Here are our favorite photos from Venice. Enjoy!!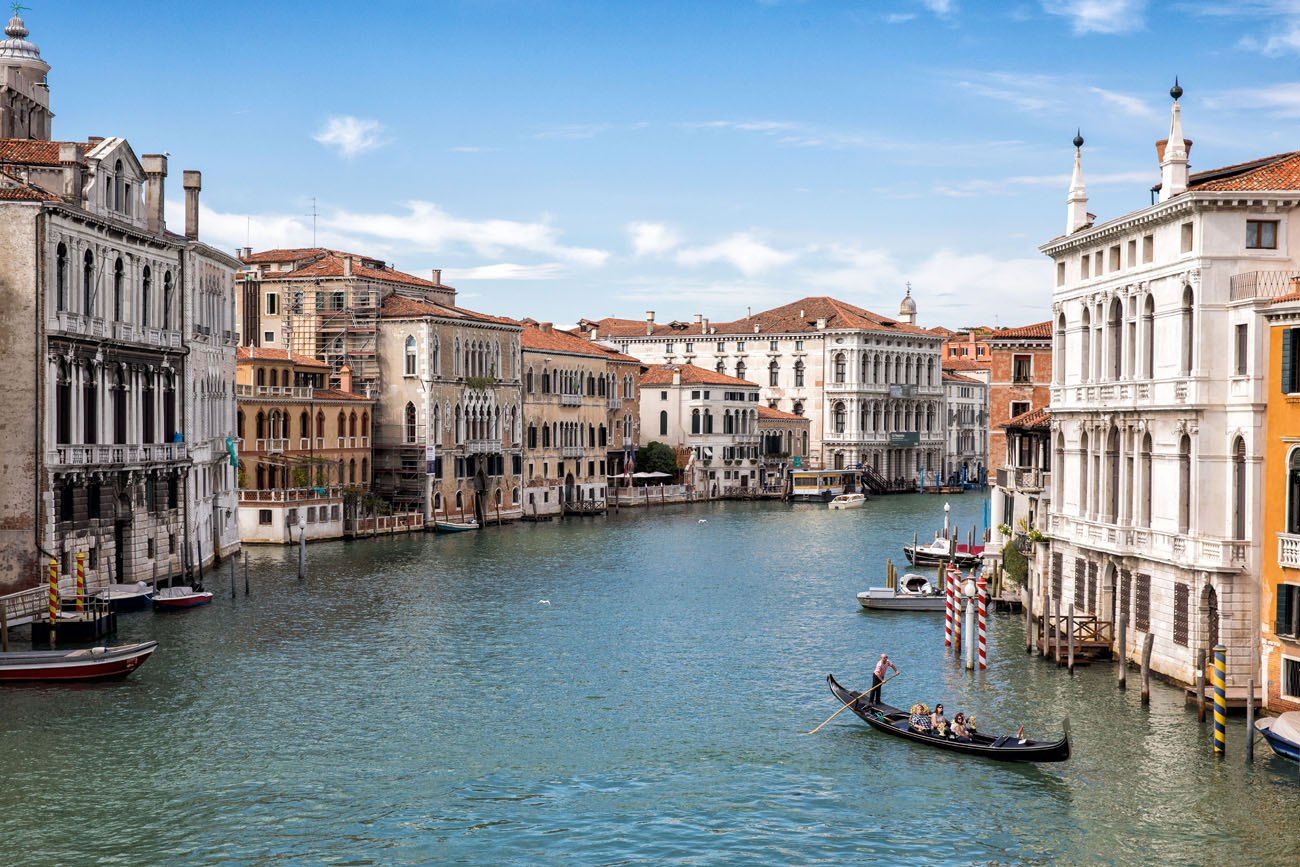 Taking in the view from Ponte dell'Accademia.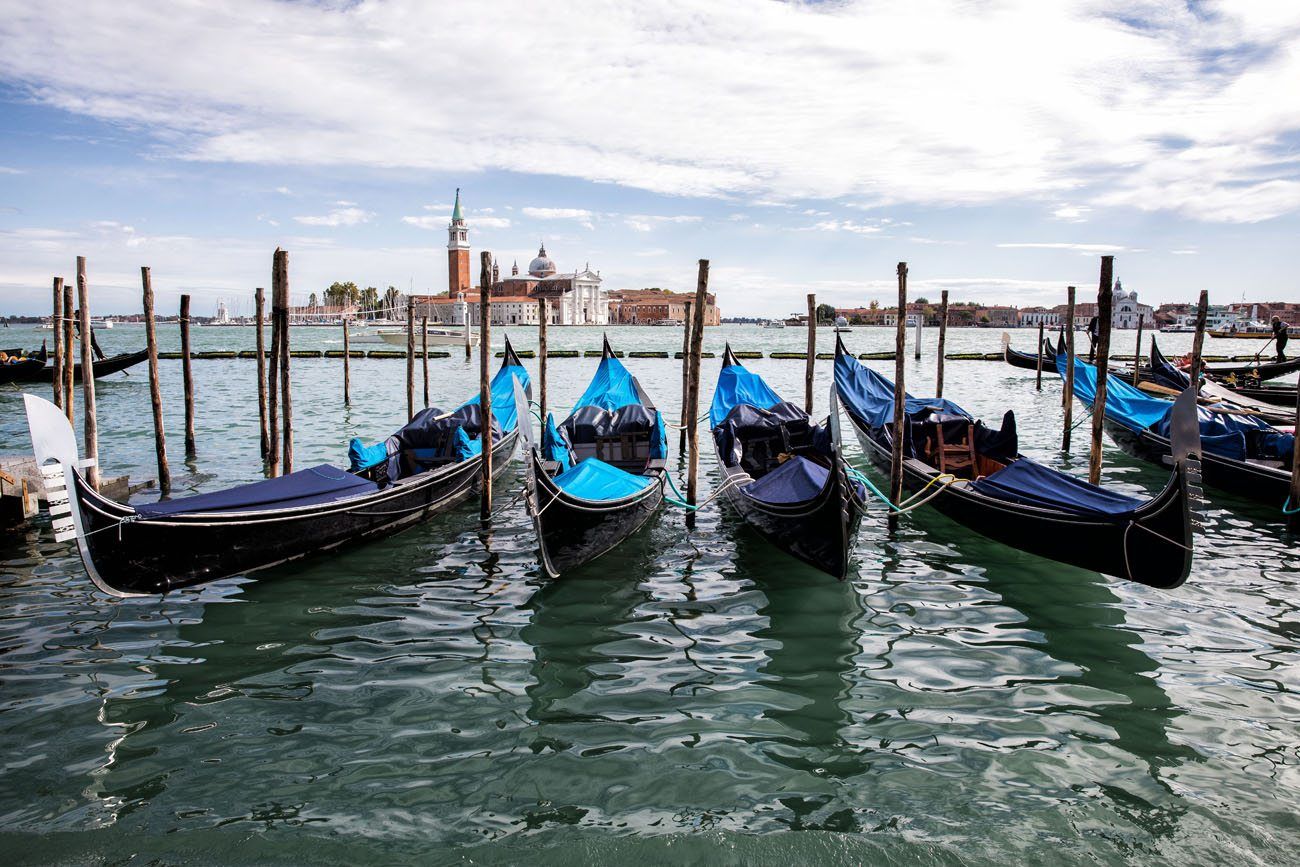 Gondolas bobbing in Canale di San Marco.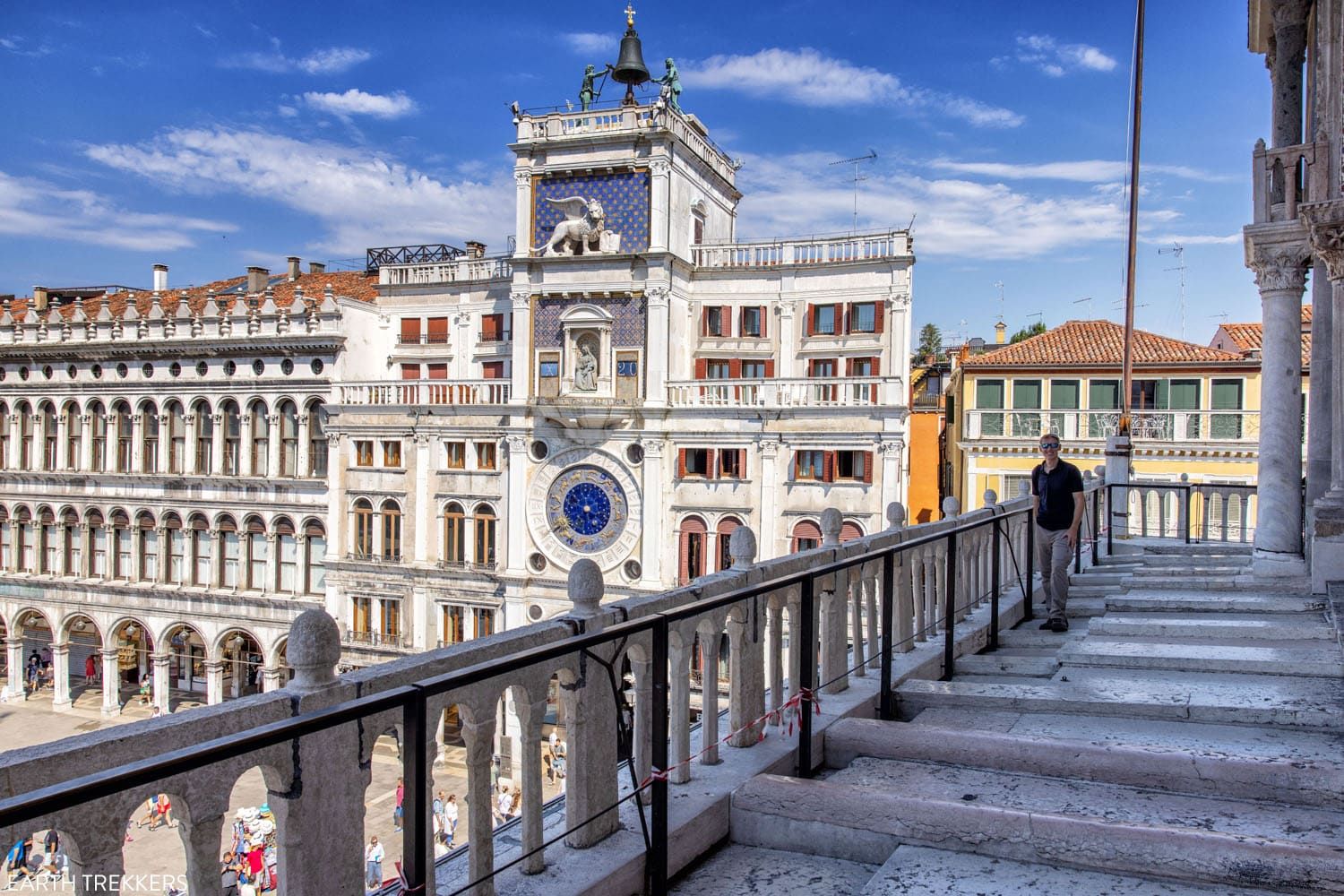 On the terrace of St. Mark's Basilica.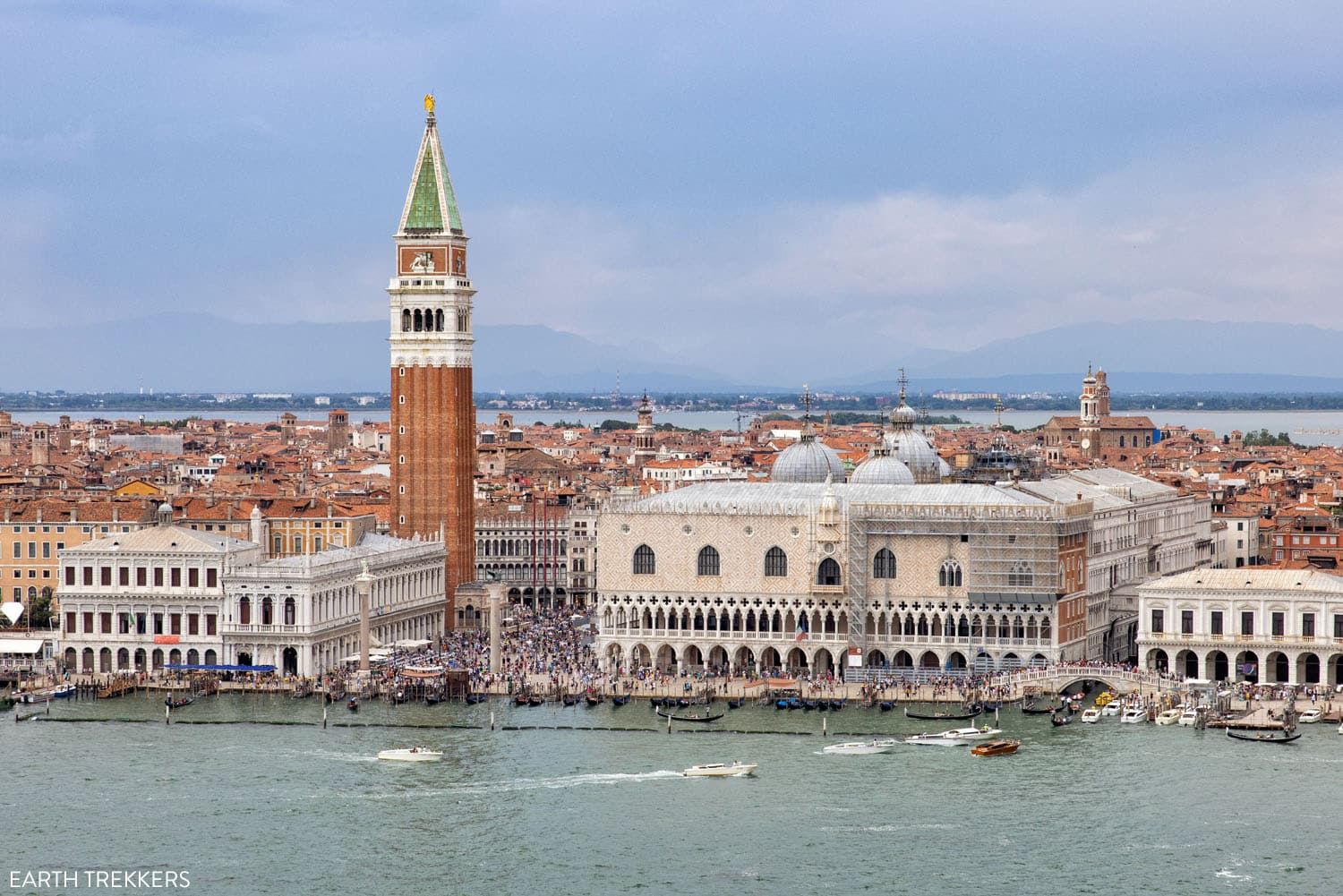 The view from the bell tower of Chiesa di San Gorgio Maggiore.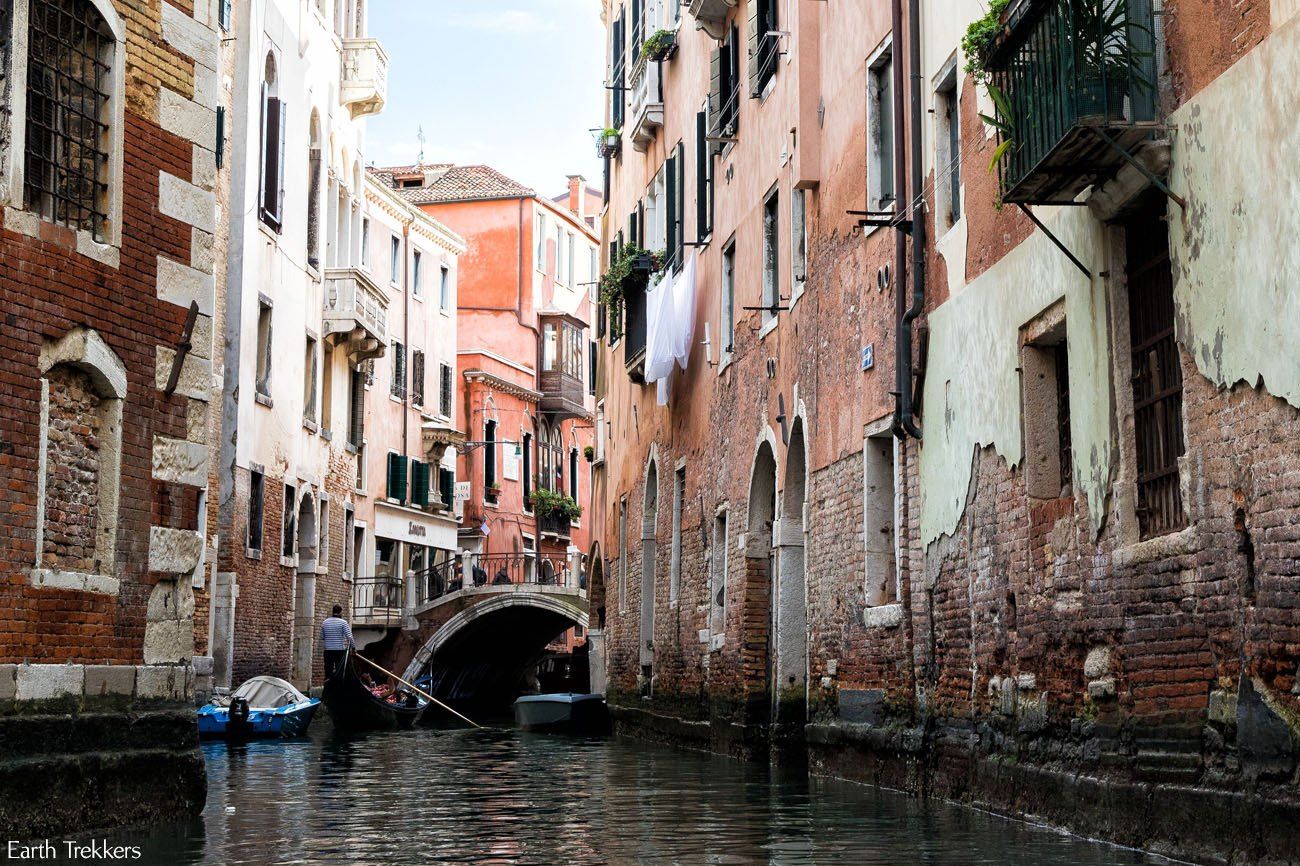 Cruising by gondola down Rio de la Fava.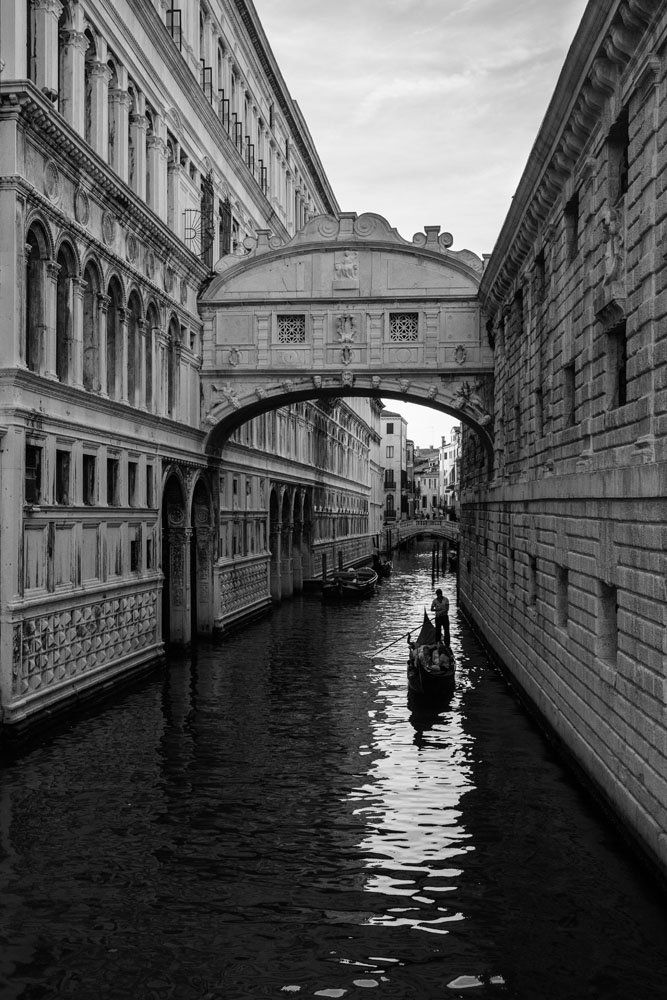 The Bridge of Sighs in black and white.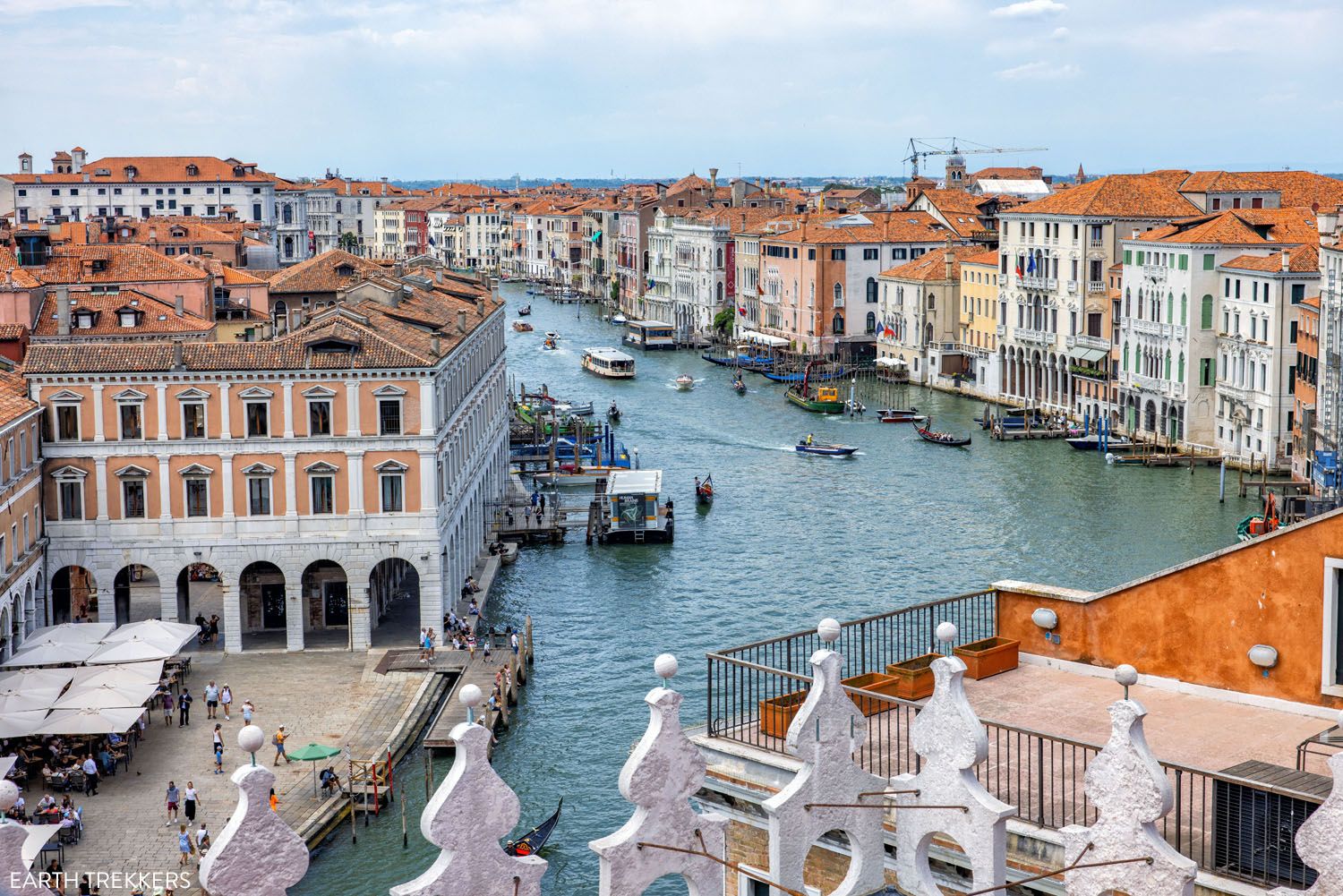 View from T Fondaco Terrace.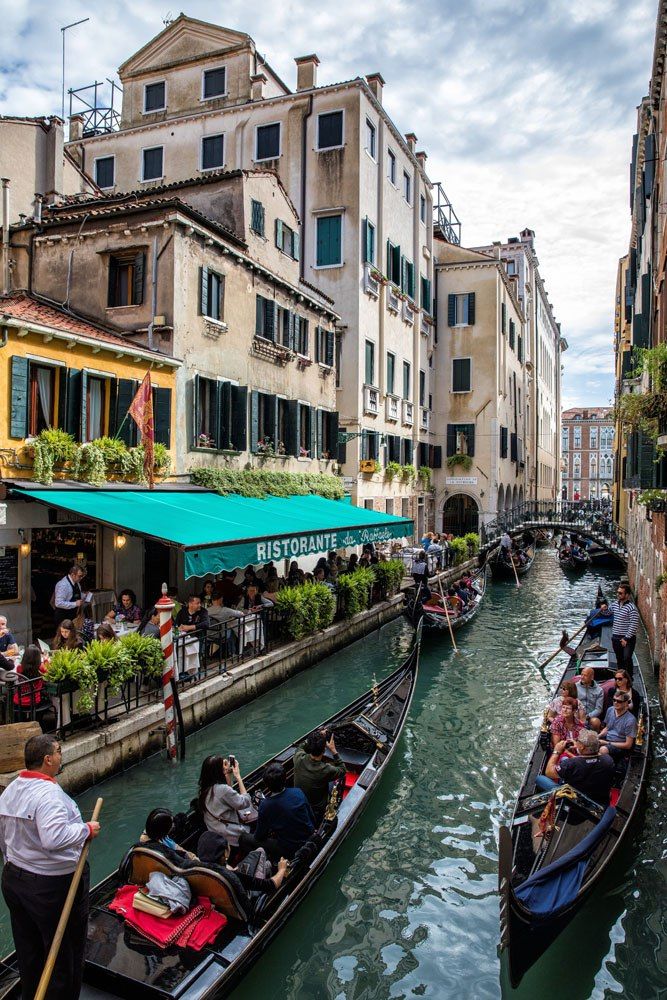 We were here in September on a very busy day. Some of the canals became a traffic jam of gondolas.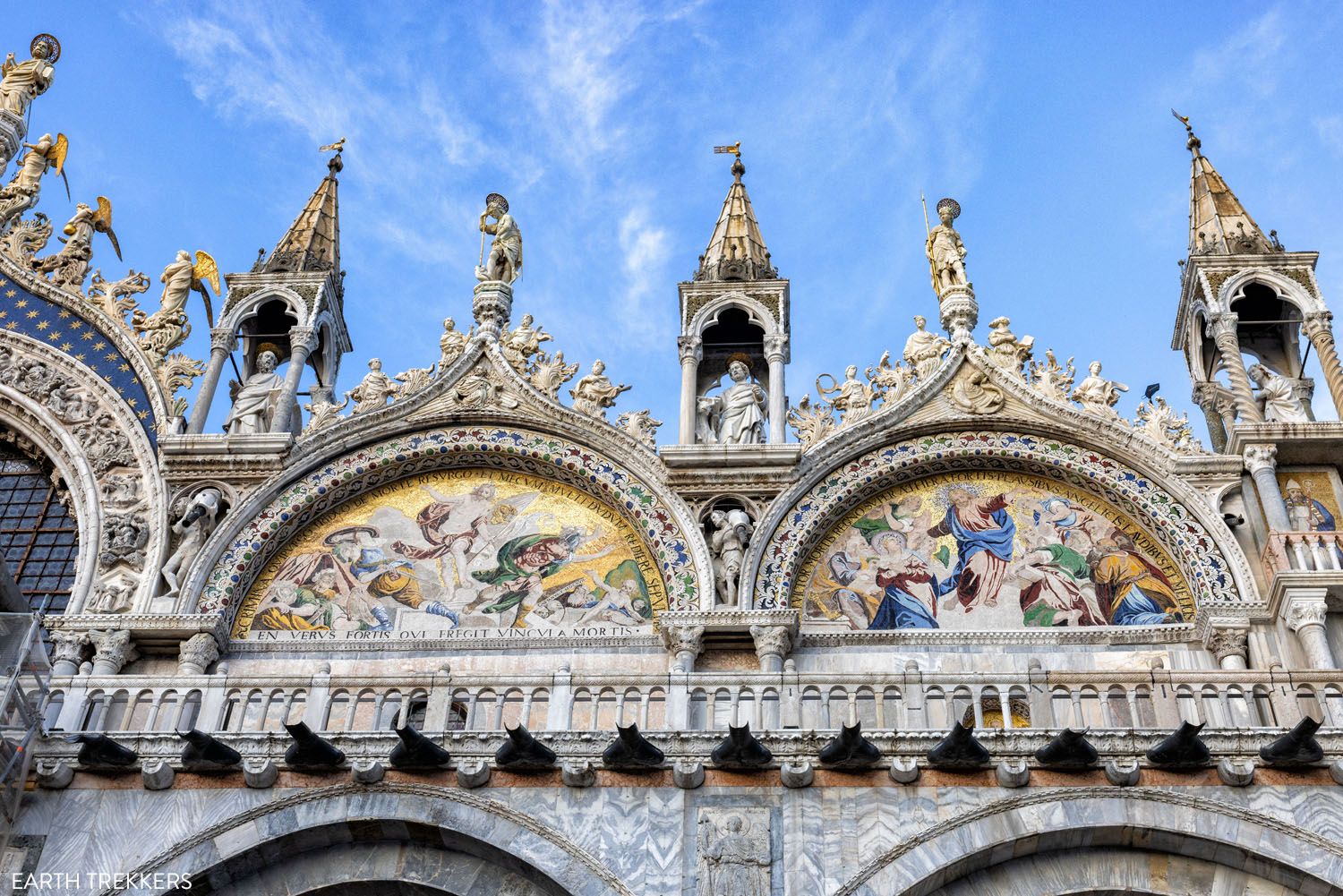 The ornate decorations of St. Mark's Basilica.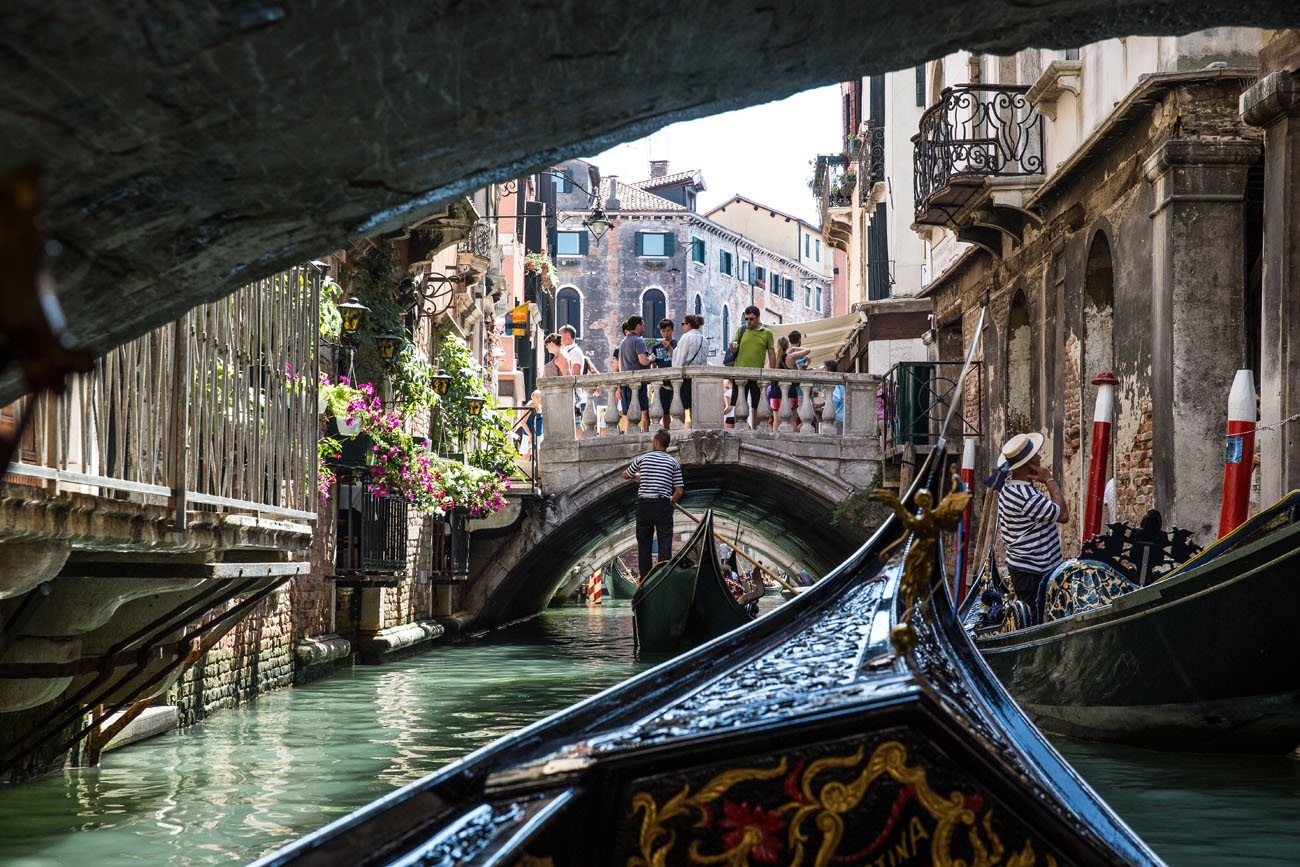 Cruising under a bridge by gondola.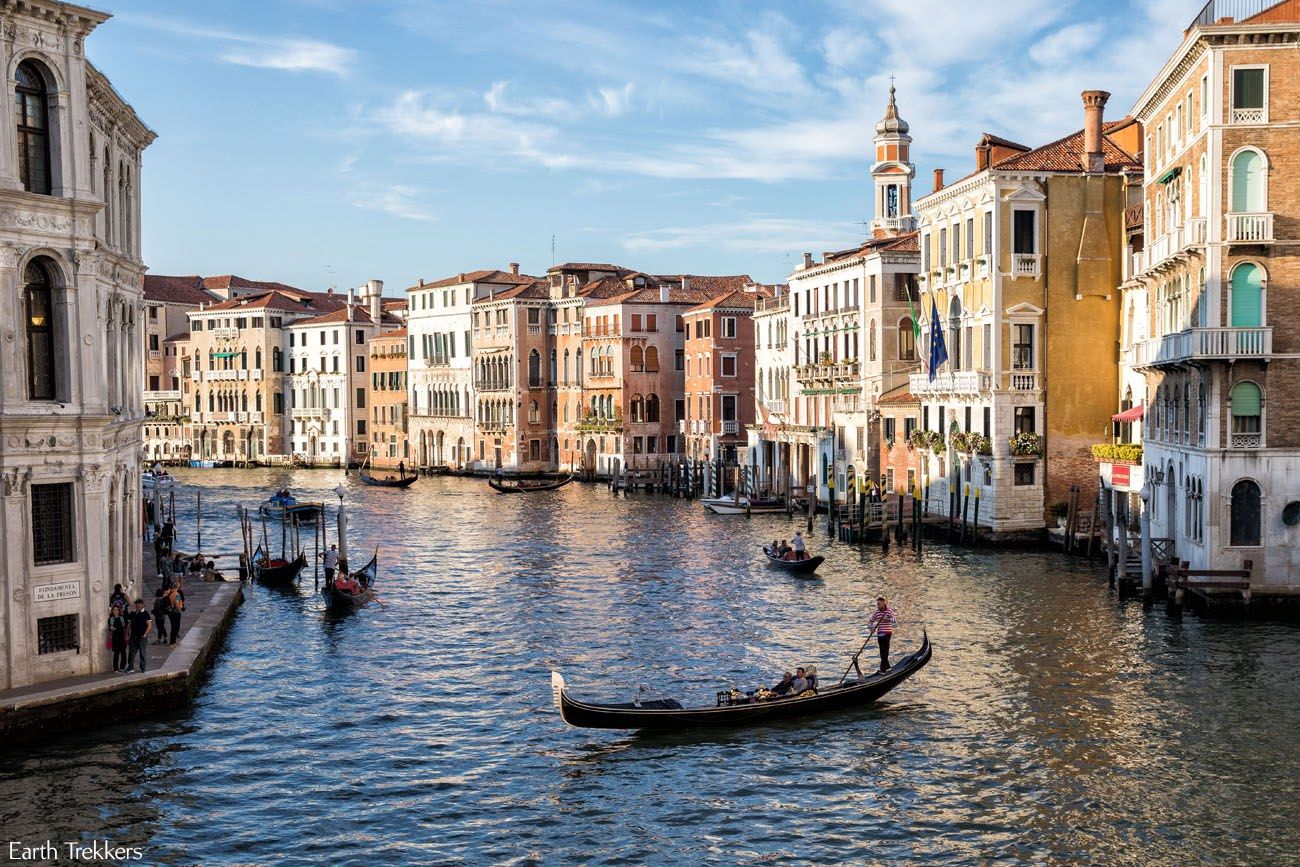 The view from the Rialto Bridge.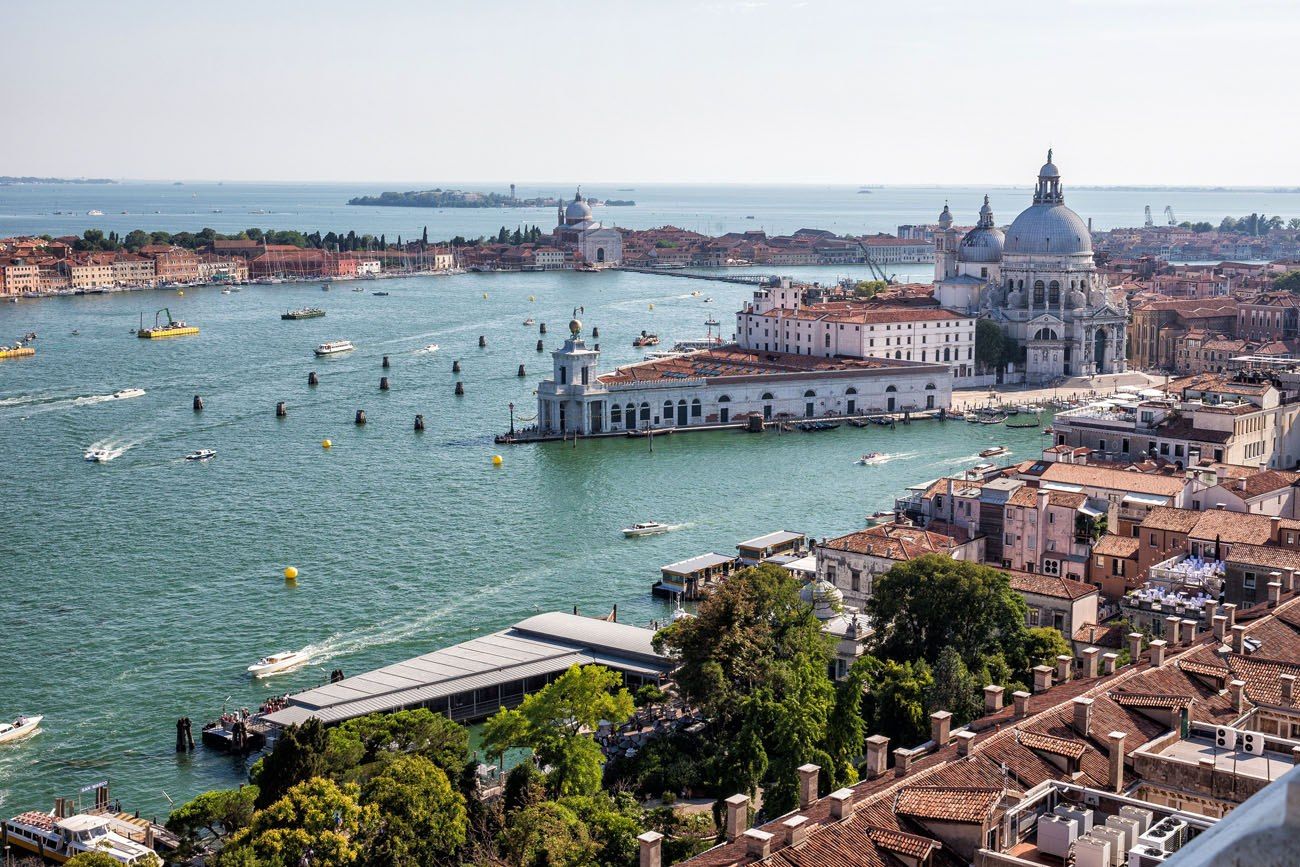 The view from the Campanile.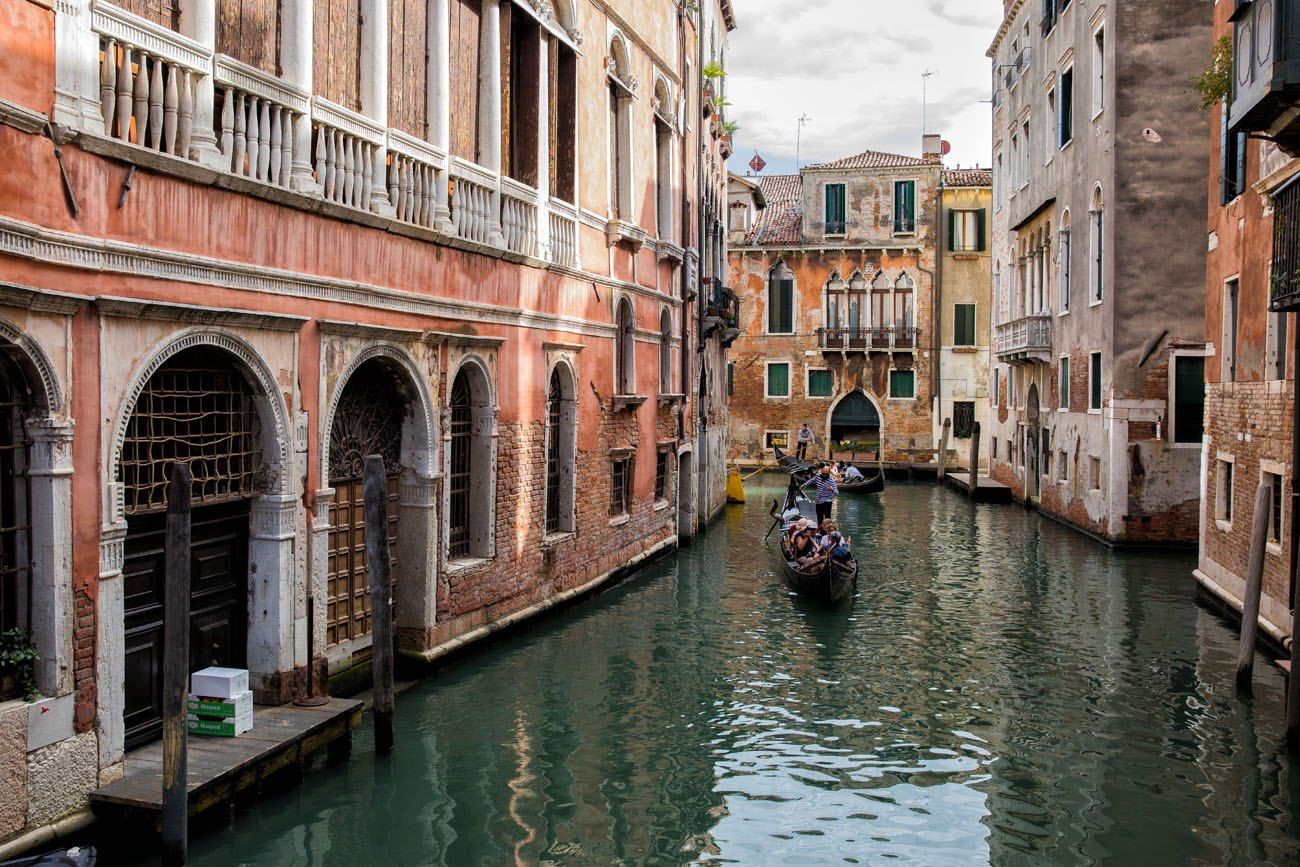 Love these views of the canals of Venice. Around every corner is another view that makes you say "Wow!"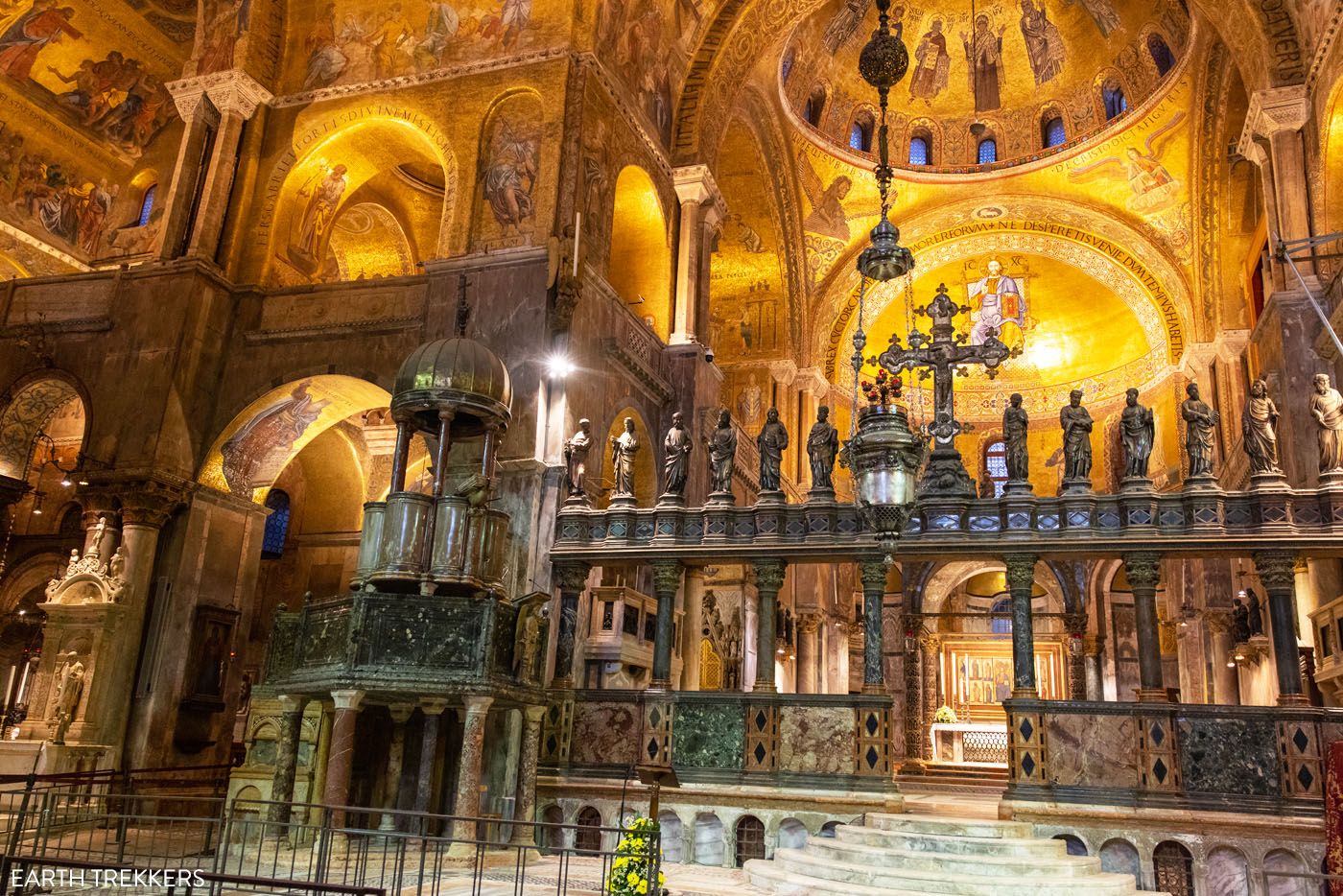 St. Mark's Basilica on an evening tour.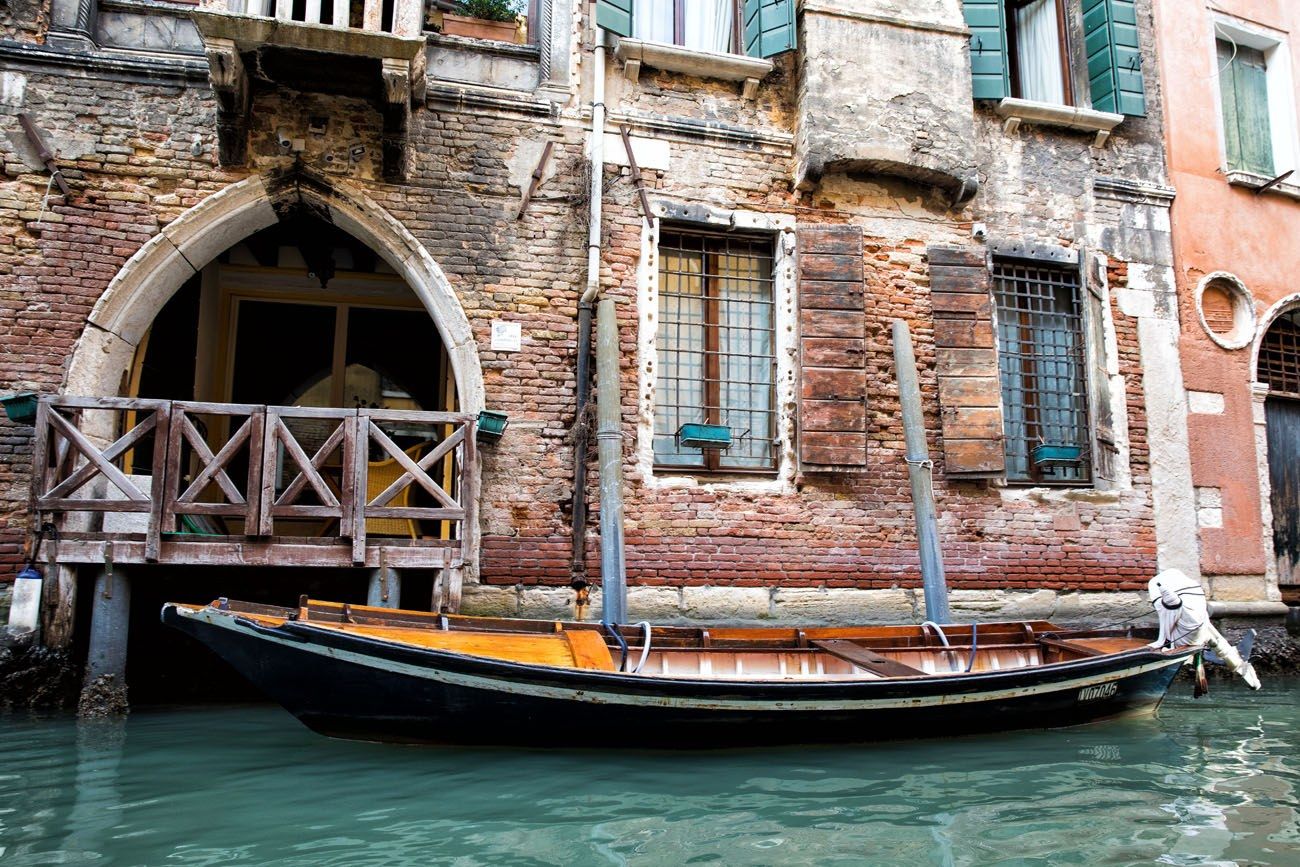 What is it about the decay and colors that makes Venice so beautiful?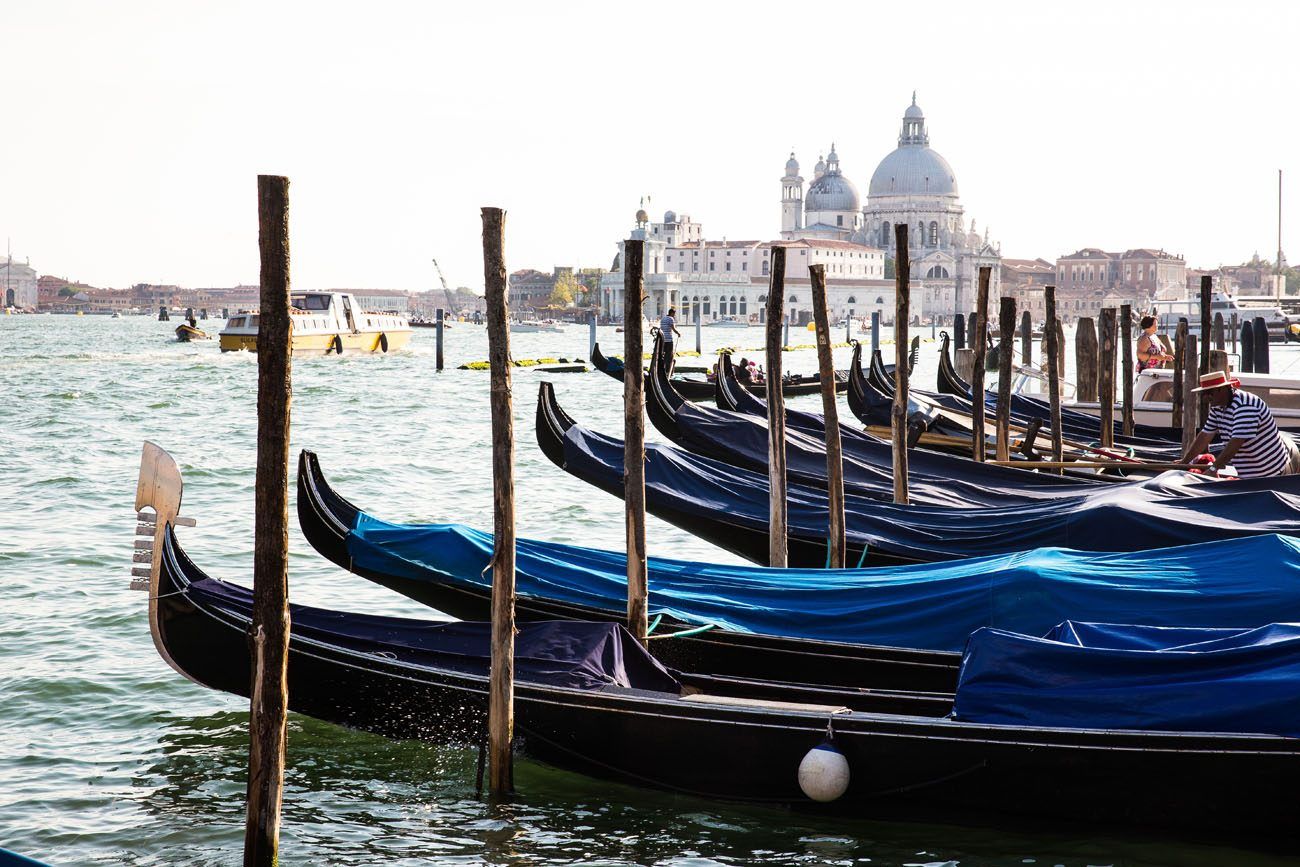 Gondolas on Canale di San Marco.
The view from the Bridge of Sighs.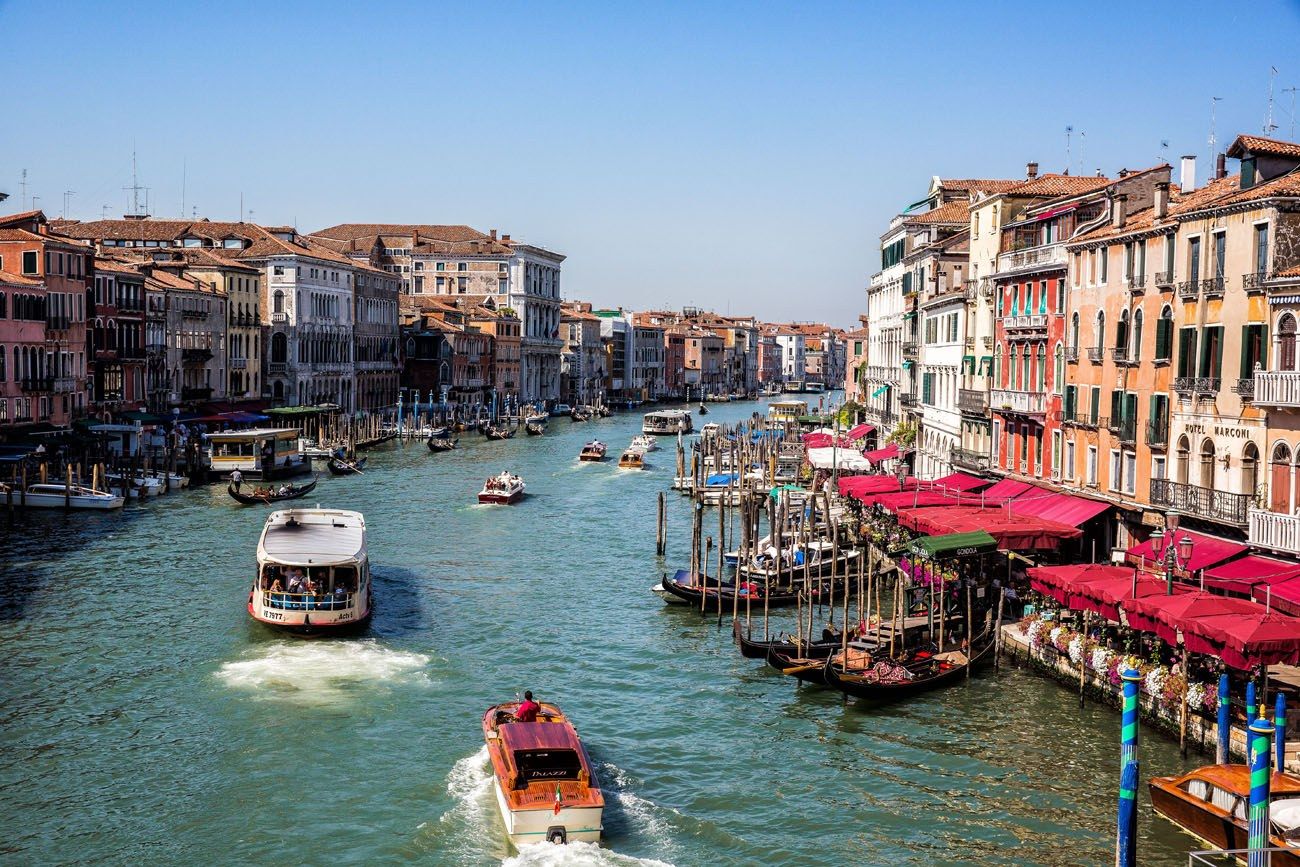 The view from the Rialto Bridge.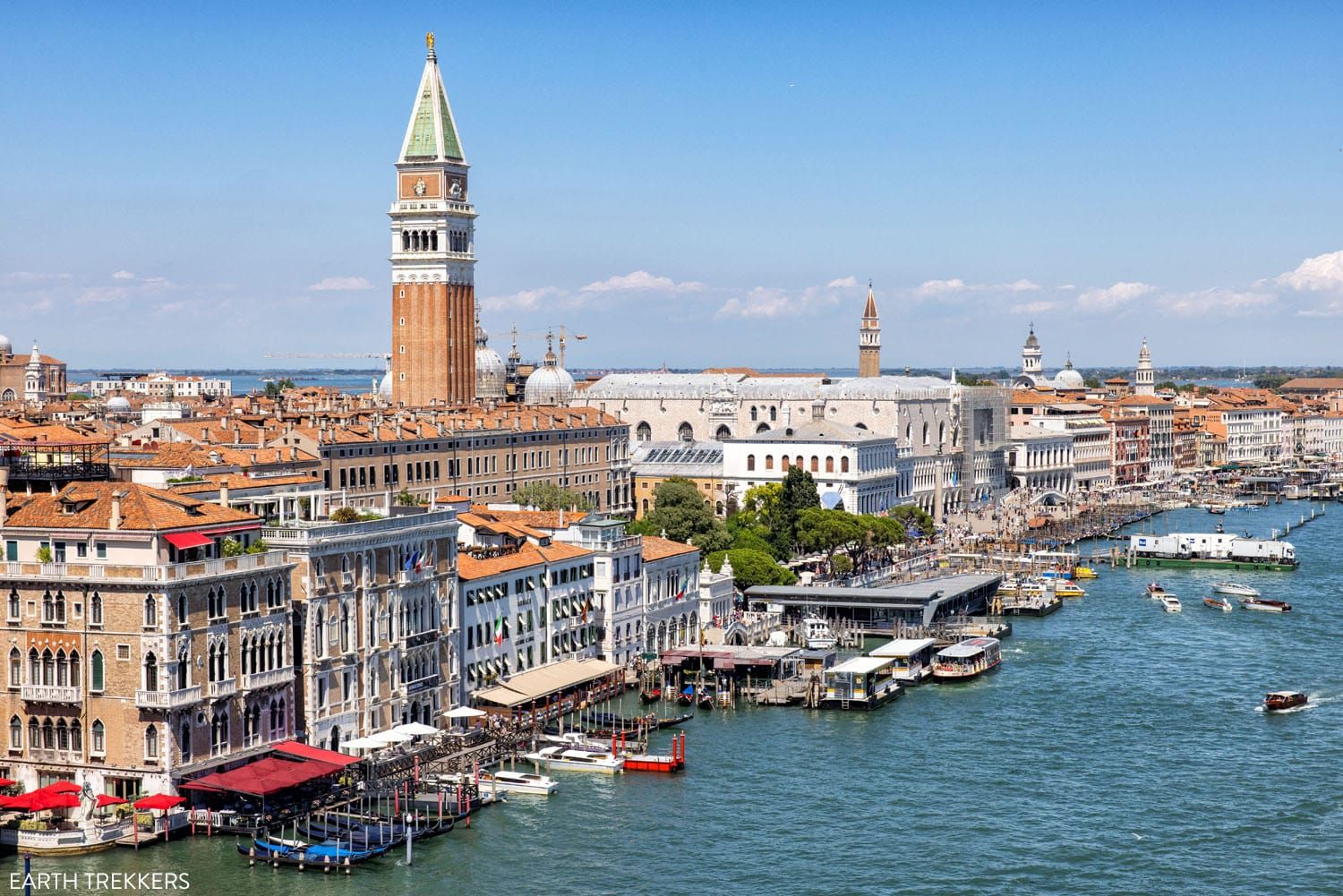 The view from the cupola of Basilica di Santa Maria della Salute.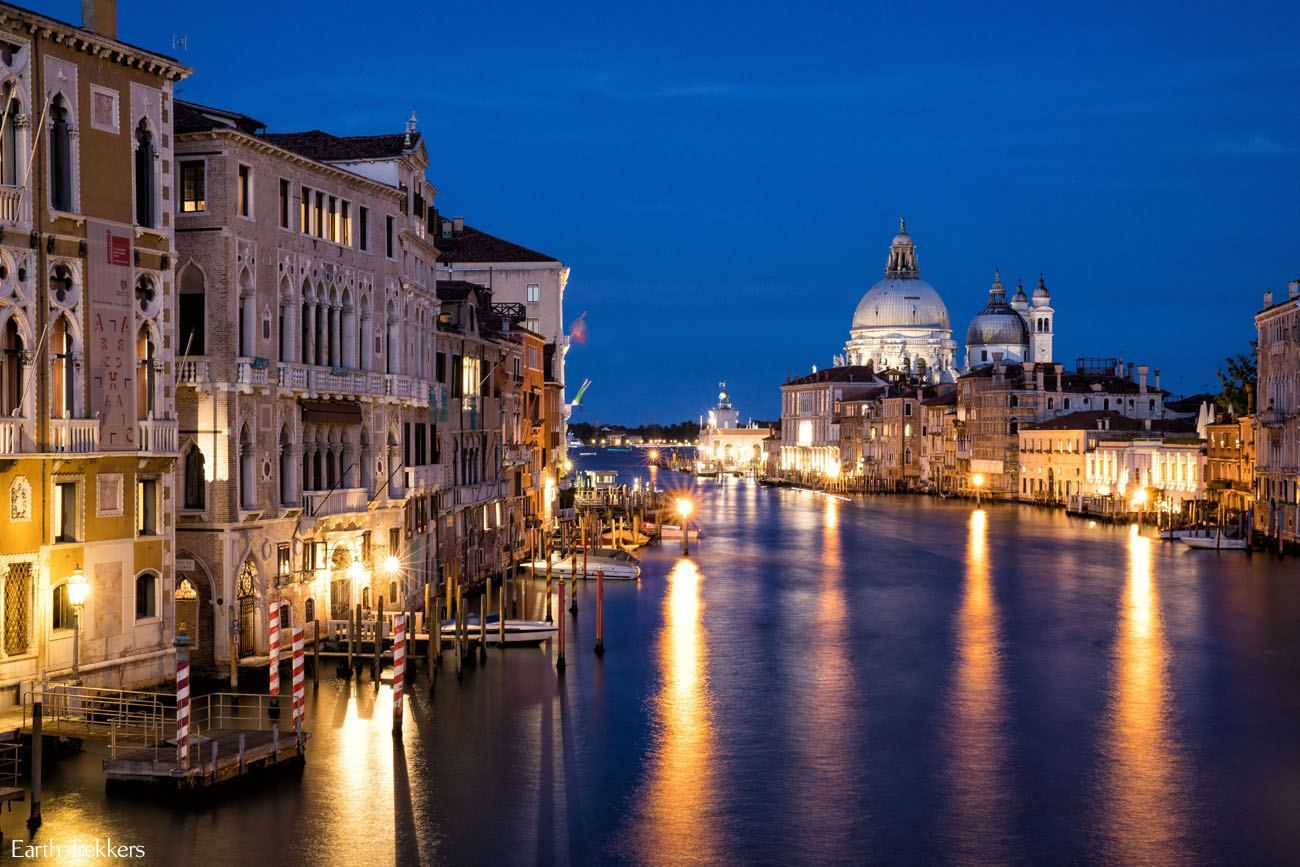 And finally, my favorite view of Venice. Looking out at the Grand Canal from Pont dell'Accademia at night. Magical!
---
More Information for Your Trip to Italy
VENICE: Learn more about Venice in our article Best Things to Do in Venice. We also have guides about How to Visit St. Mark's Basilica, where to get the Best Views of Venice, and how to spend Two Days in Venice.
NORTHERN ITALY: If you plan to visit the Dolomites, read our article Best Hikes in the Dolomites. Verona is a beautiful city to add to your Italy itinerary and we also have a detailed guides about the best things to do in Lake Garda on how to day trip to Lake Como and Bellagio.
AMALFI COAST: Getting from Rome to the Amalfi Coast can be confusing but we take the guesswork out of how to do this in our Rome to the Amalfi Coast Guide. You can also add on Pompeii as you travel between Rome and Sorrento. Learn how to hike the Path of the Gods, the best hike on the Amalfi Coast, and how to visit the Blue Grotto in Capri.
PHOTOGRAPHING ITALY: For some of the best views in Italy, here are 10 gorgeous views and exactly where to photograph them.
TRAVEL PHOTOGRAPHY: For more information about the camera gear we carry, check out our Travel Photography Gear Guide.
We have TONS more information about Italy in our Italy Travel Guide, including Rome, Florence, Venice, Tuscany, the Dolomites, the Amalfi Coast, the Cinque Terre, and Puglia.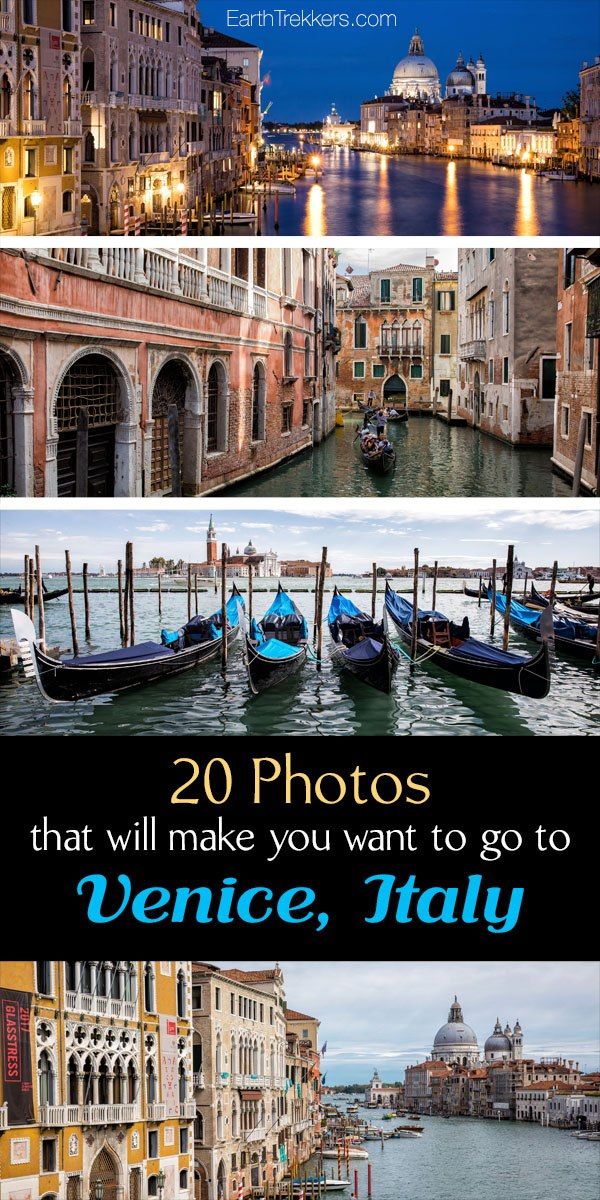 Note: This post contains affiliate links. When you make a purchase using one of these affiliate links, we get paid a small commission at no extra cost to you.
All rights reserved © Earth Trekkers. Republishing this article and/or any of its contents (text, photography, etc.), in whole or in part, is strictly prohibited.