Venice is a photographer's paradise. With its maze of canals, its colorful, crumbling facades, and gondolas silently drifting through the city, it's hard to leave Venice without a memory card full of beautiful images.
We recently had the pleasure of spending one day in Venice, one of our favorite cities in Italy.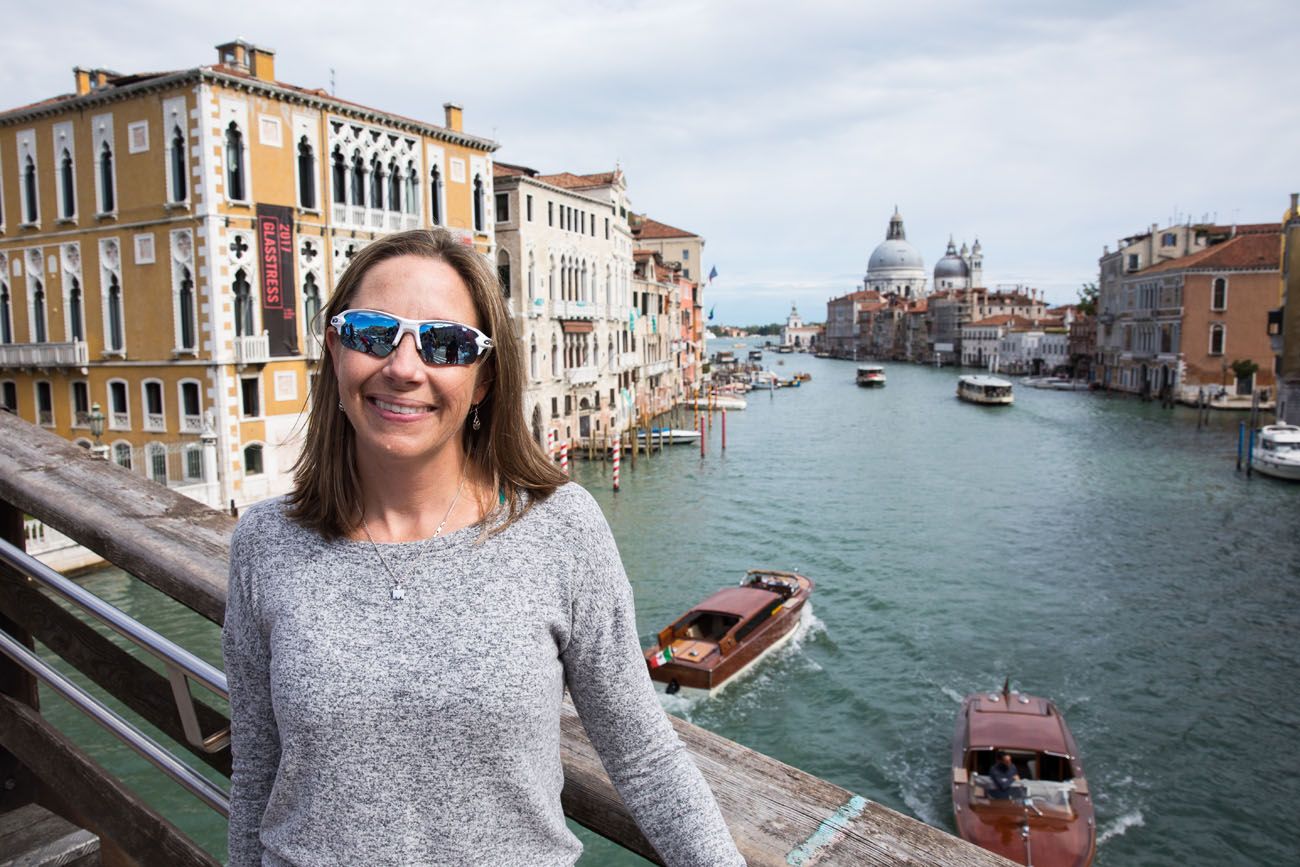 Our Second Visit to Italy
Our main purpose for visiting Italy this time around was Ironman Italy. It was my turn to do an Ironman triathlon and I picked Italy. There's no better place in the world to carb-load prior to a big race, right?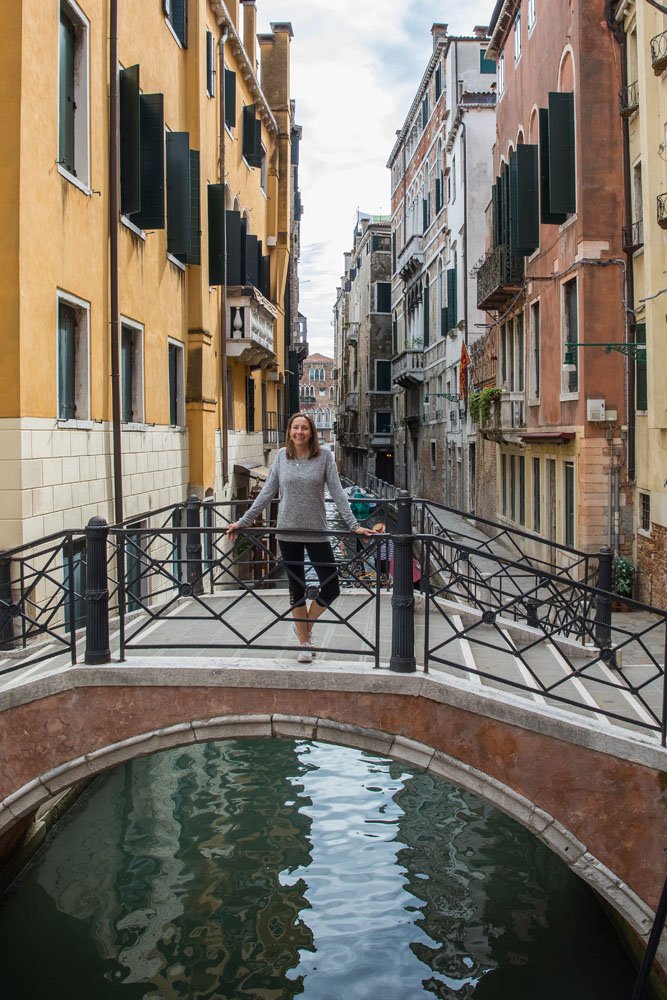 From the US we flew into Venice, one of the closest cities to the race location (Cervia, Italy). Tim and I couldn't resist spending one day in Venice…one wonderful day just to walk around, enjoy the food, and explore the canals.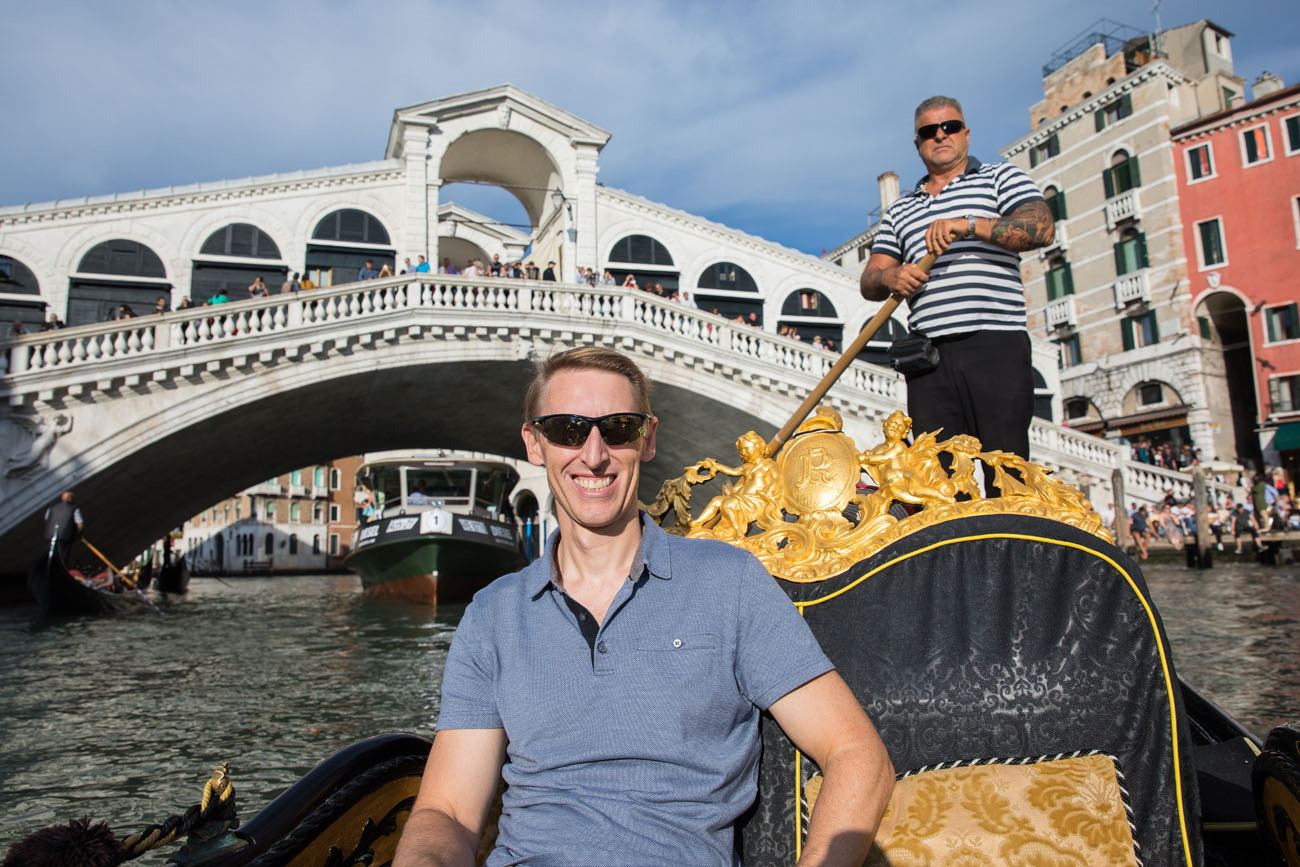 Tim and I arrived in Venice on a red-eye flight from the US on a Wednesday morning. After checking into our hotel, the Hotel Olimpia, we had the afternoon and evening to go off and explore. With only a few hours of sleep on the airplane, both of us were jet-lagged and groggy, but there's something about walking around in the bright sunshine at a gorgeous location that is rejuvenating.
20 Photos of Venice Italy
So, what do you do if it is your second time in Venice?
Whatever your heart desires. For Tim and I, that meant no museums, no waiting in lines, no must-see sights to check off the list. We just wanted to wander the canals at a leisurely pace and explore corners of Venice we never saw the first time around.
Here are our favorite photos from our recent visit to Venice. Enjoy!!
Taking in the view from Pont dell'Accademia.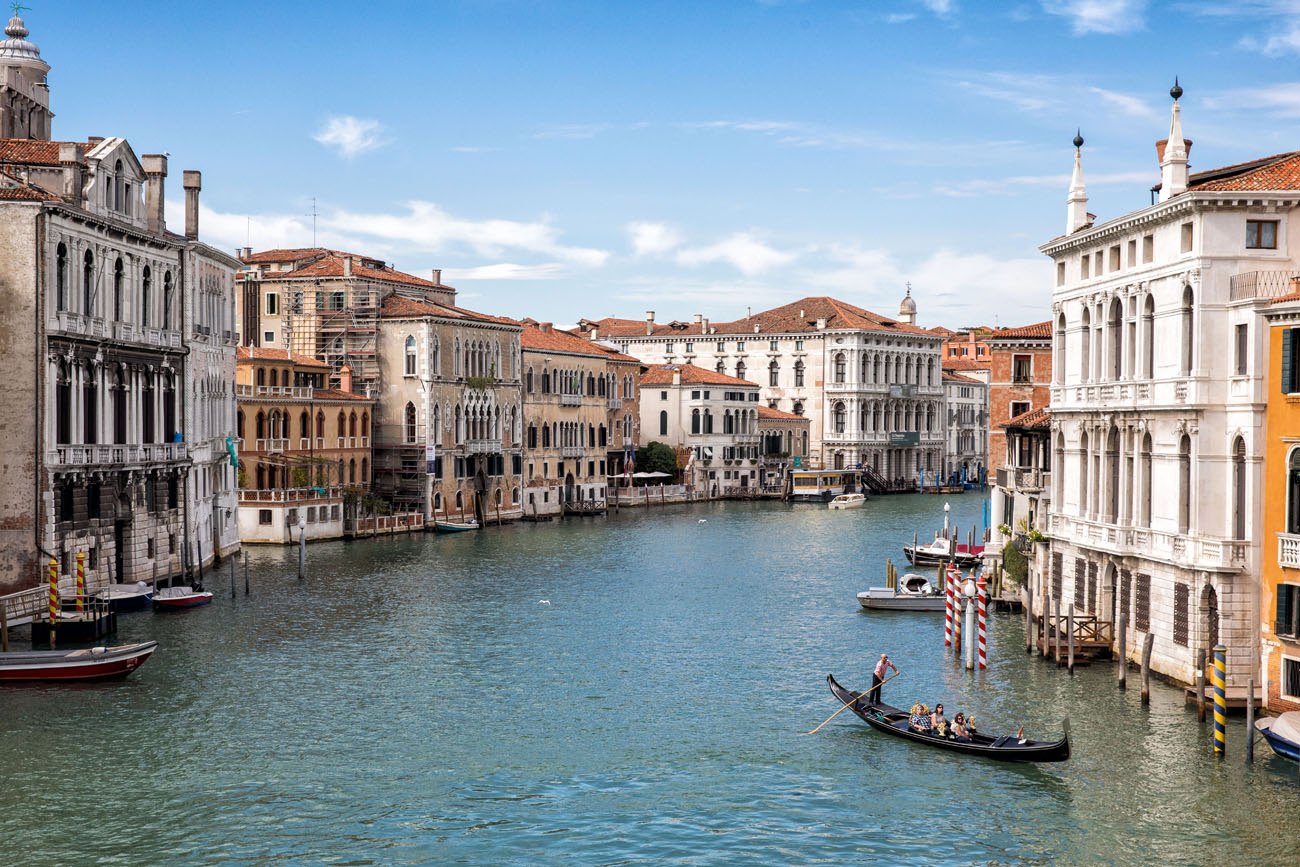 Gondolas bobbing in Canale di San Marco.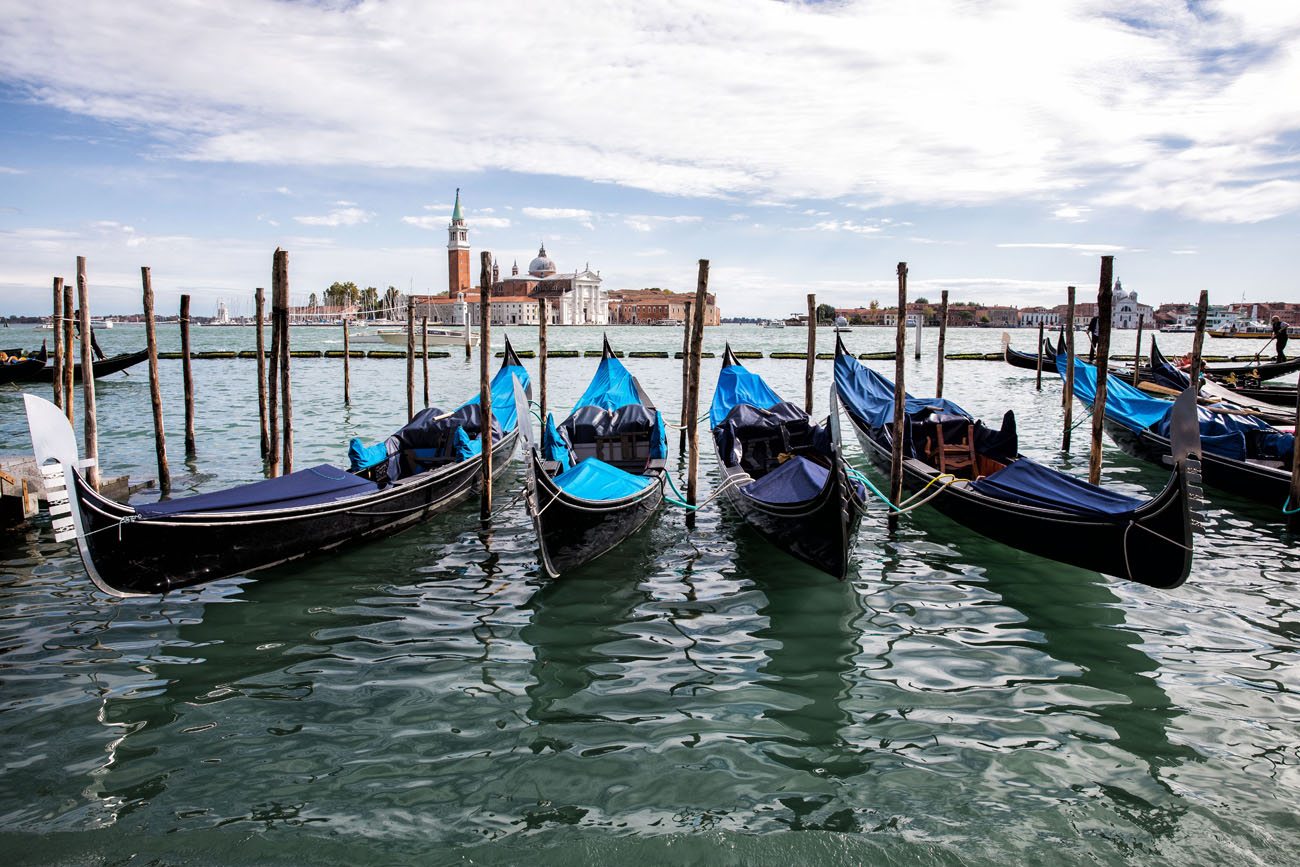 Looking down Rio de L'Anzolo Rafael.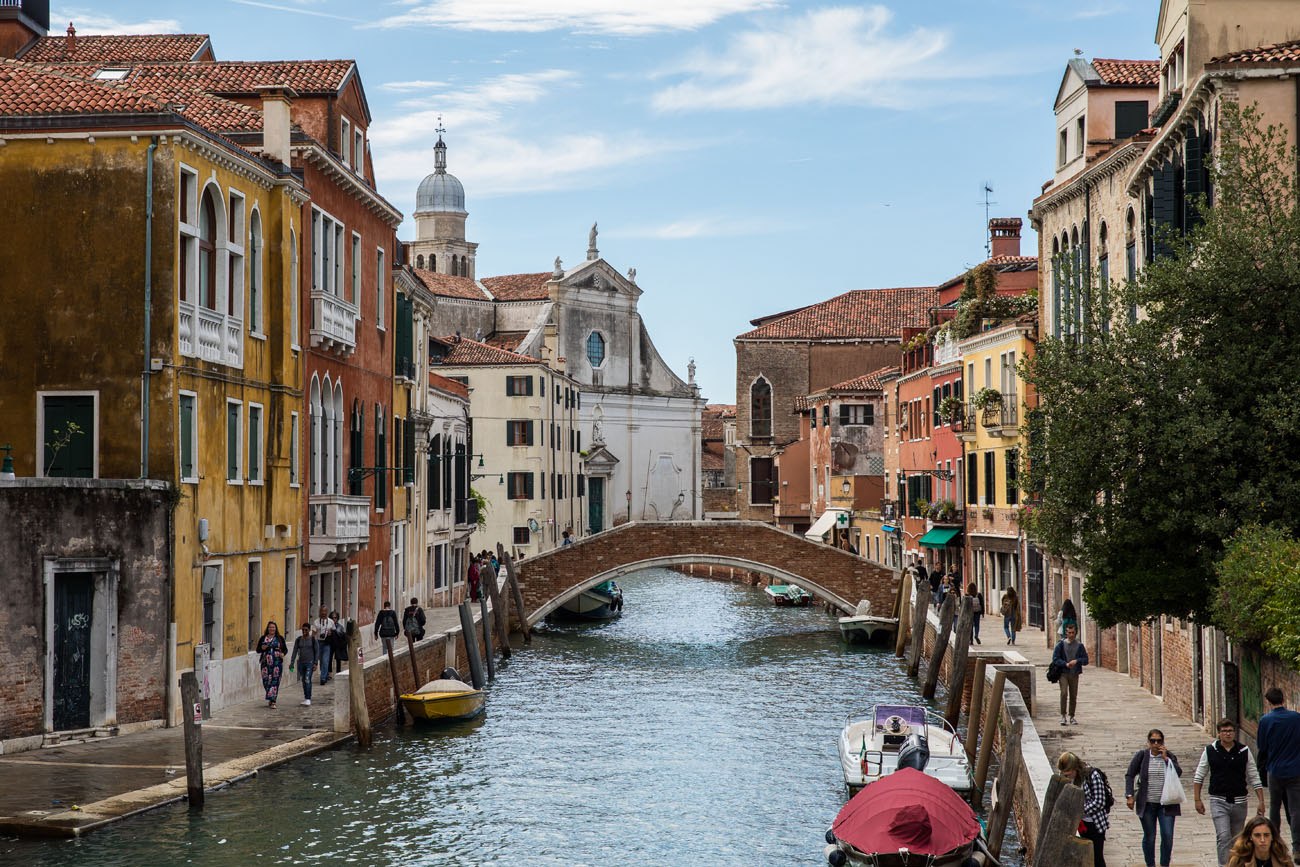 Gondolas outside of Hotel Marconi on the Grand Canal.
Cruising by gondola down Rio de la Fava.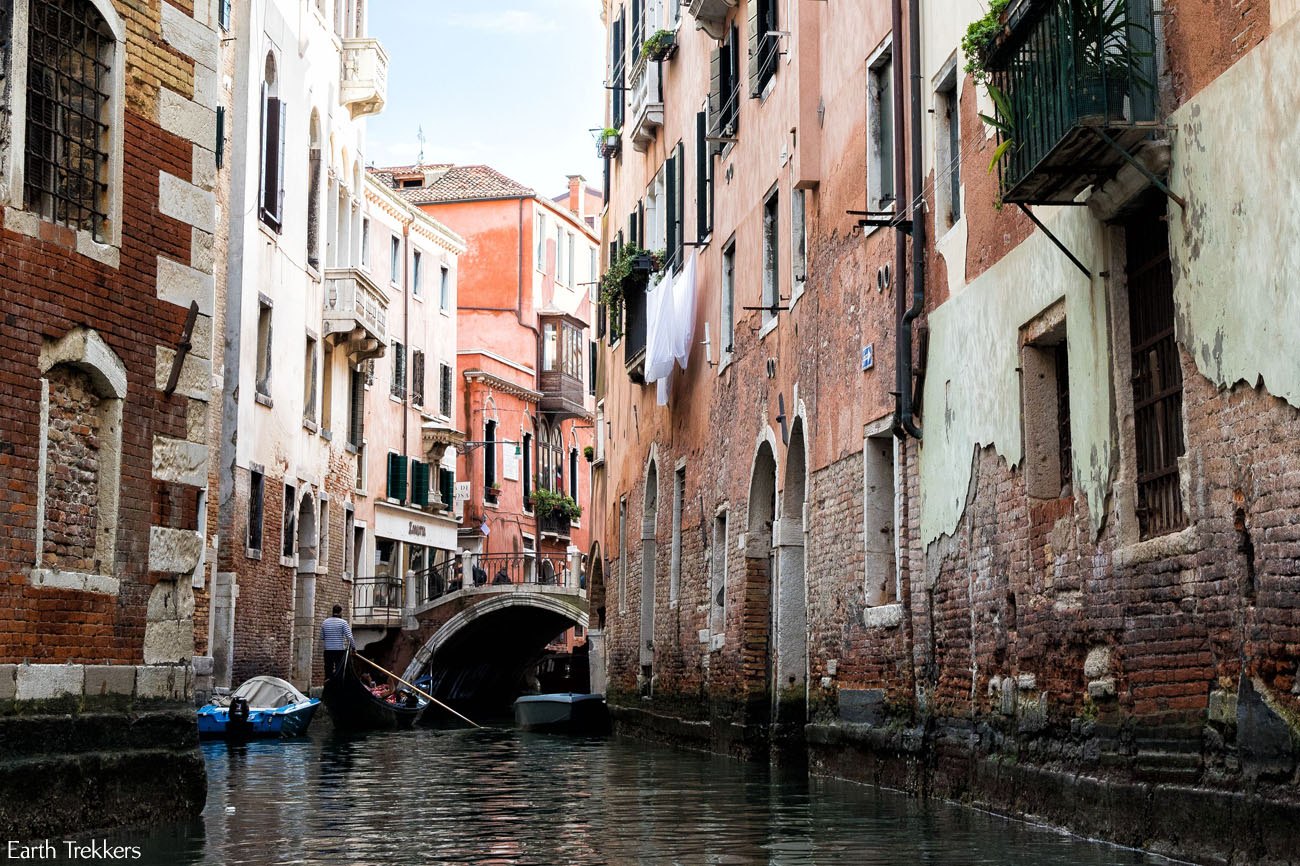 One of many doorways out onto the canals.
In Venice, you can explore the canals, but there is also a maze of interesting city streets to wander through.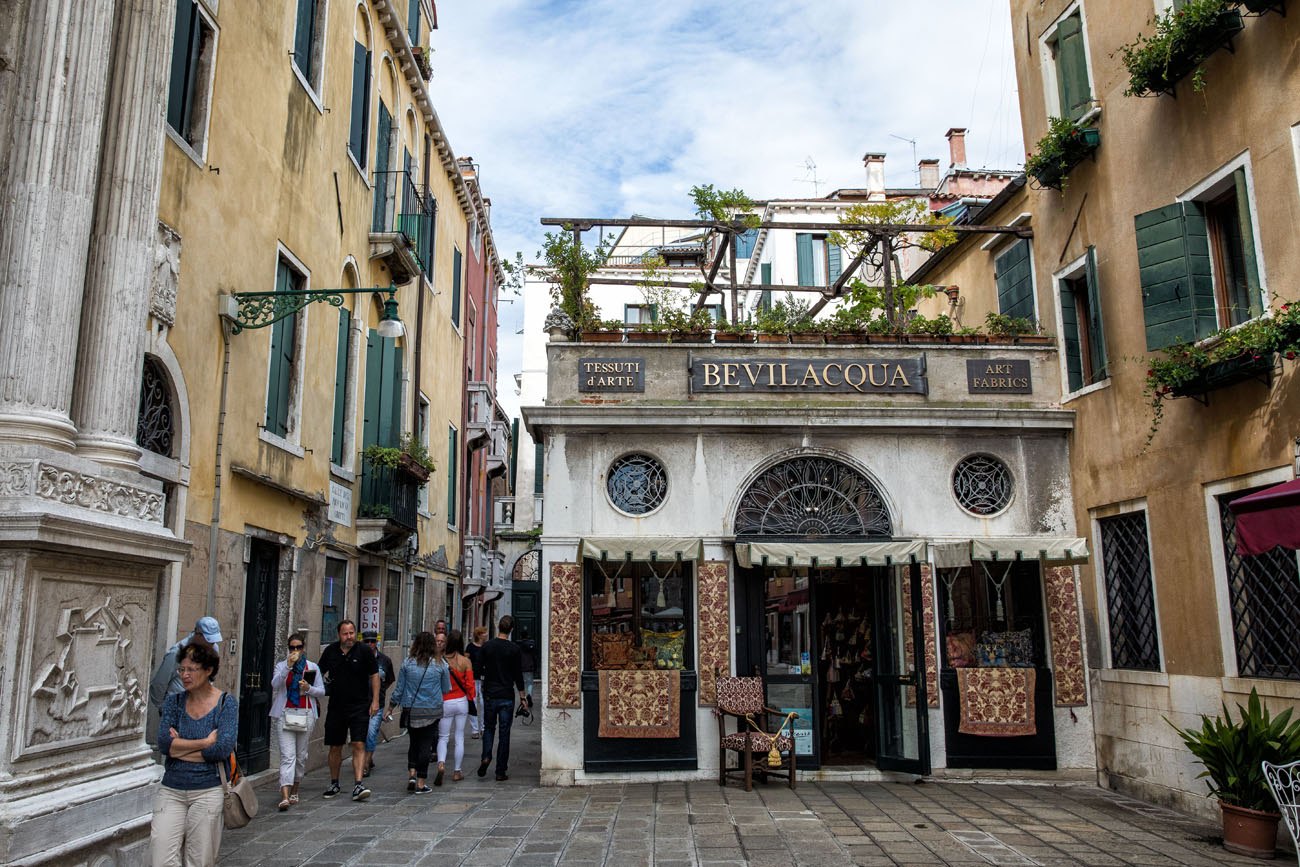 We were here in September on a very busy day. Some of the canals became a traffic jam of gondolas.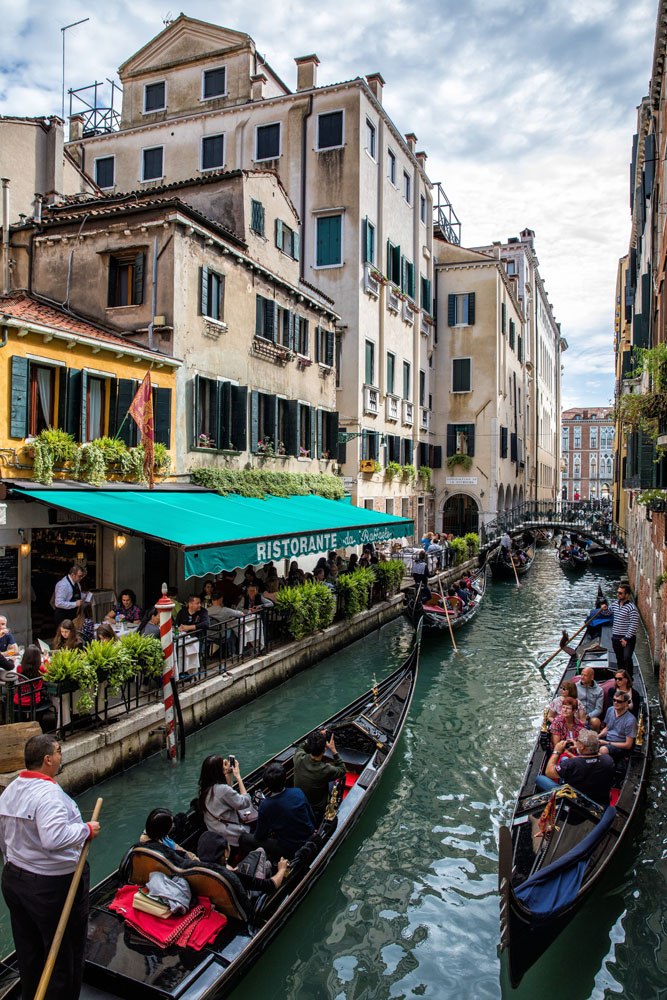 The ornate decorations of St. Mark's Basilica.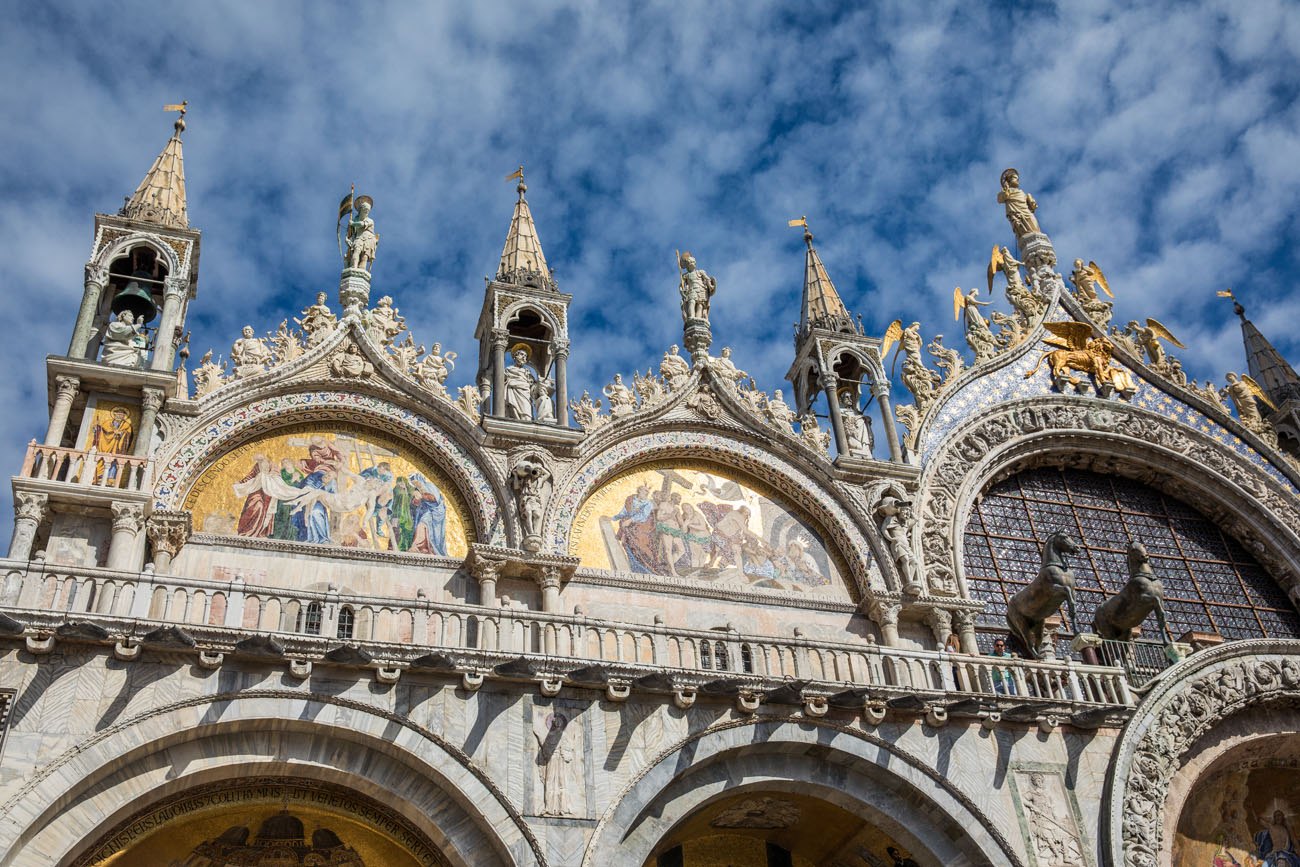 Cruising under a bridge by gondola.
The view from the Rialto Bridge.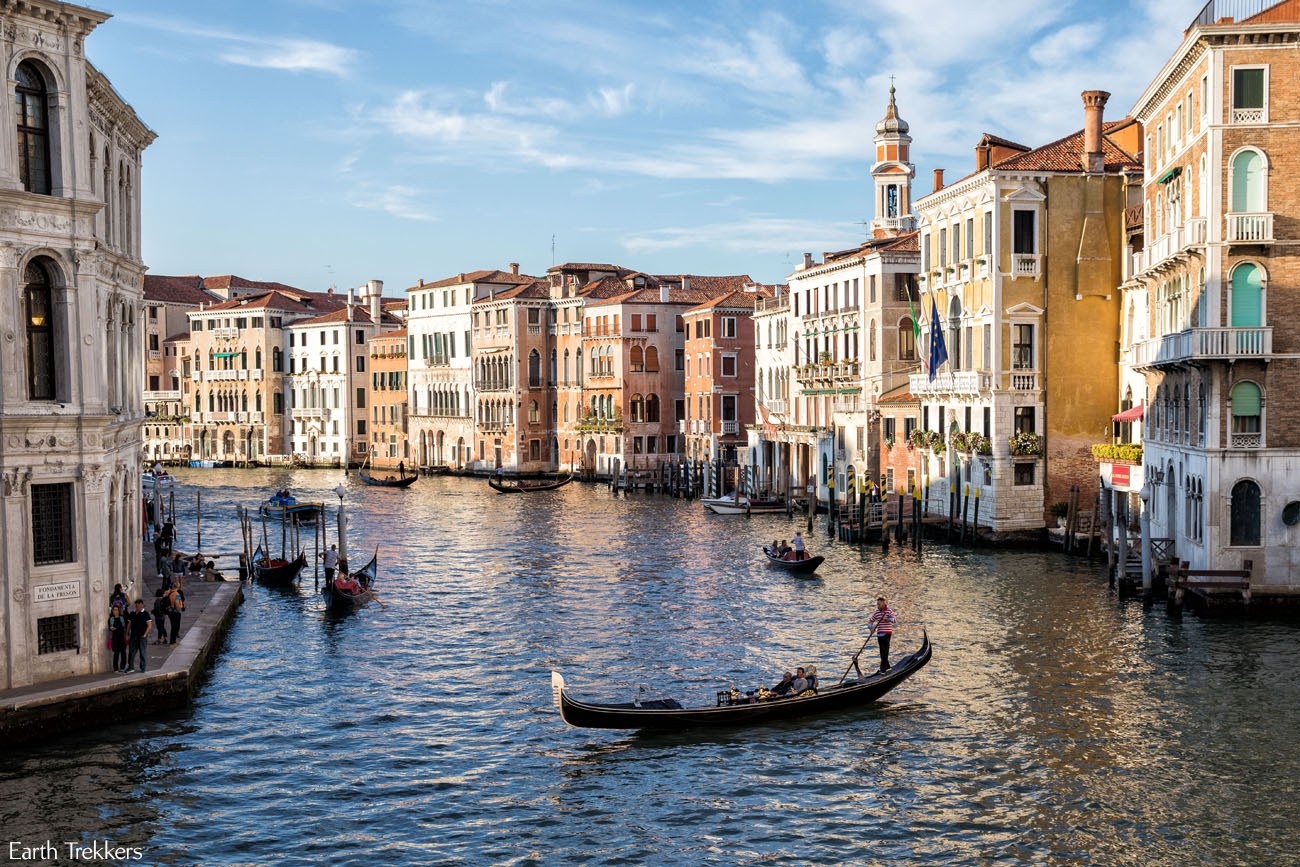 While taking a break under this archway, I snapped a quick photo of Tim's silhouette with the Rialto Bridge in view.
Love these views of the canals of Venice. Around every corner is another view that makes you say "Wow!"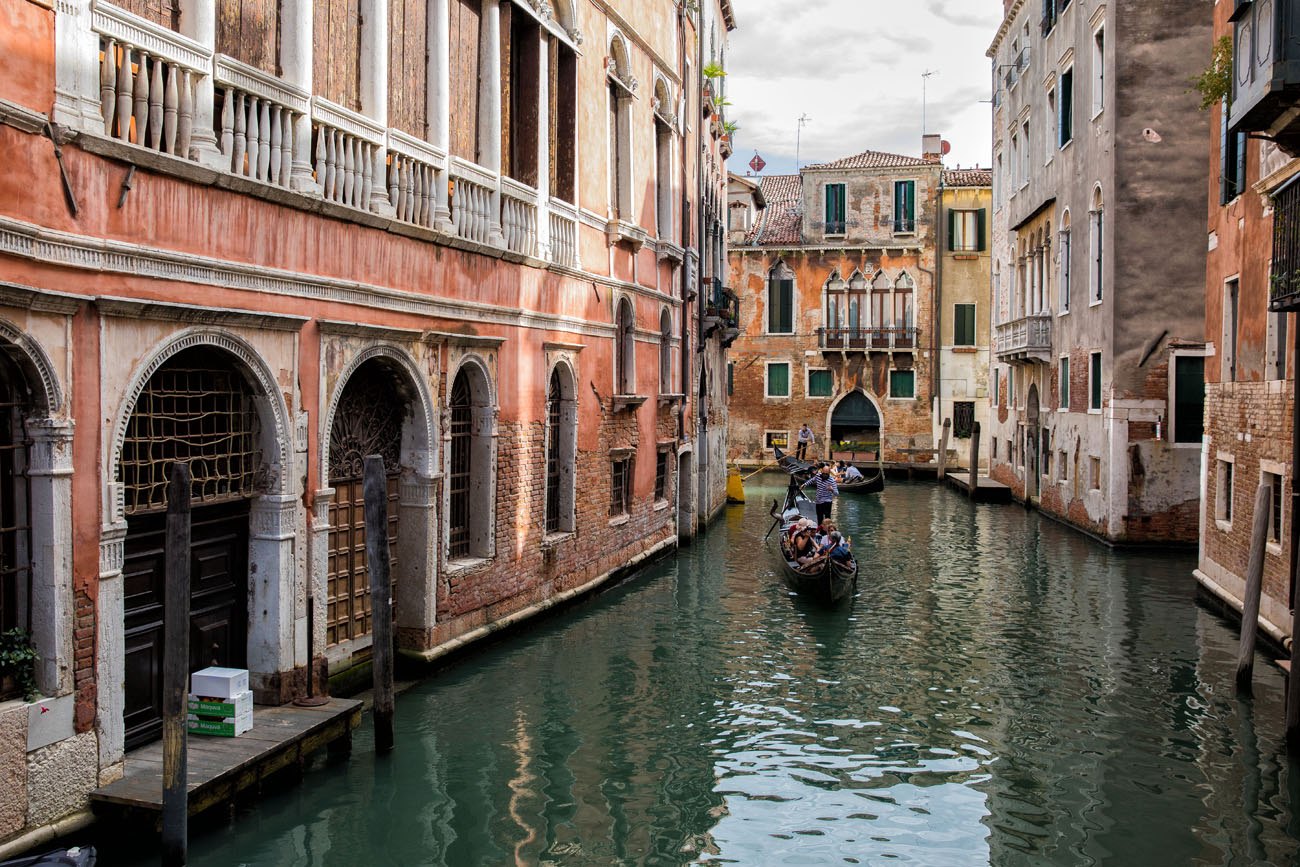 Campo Santa Maria Formosa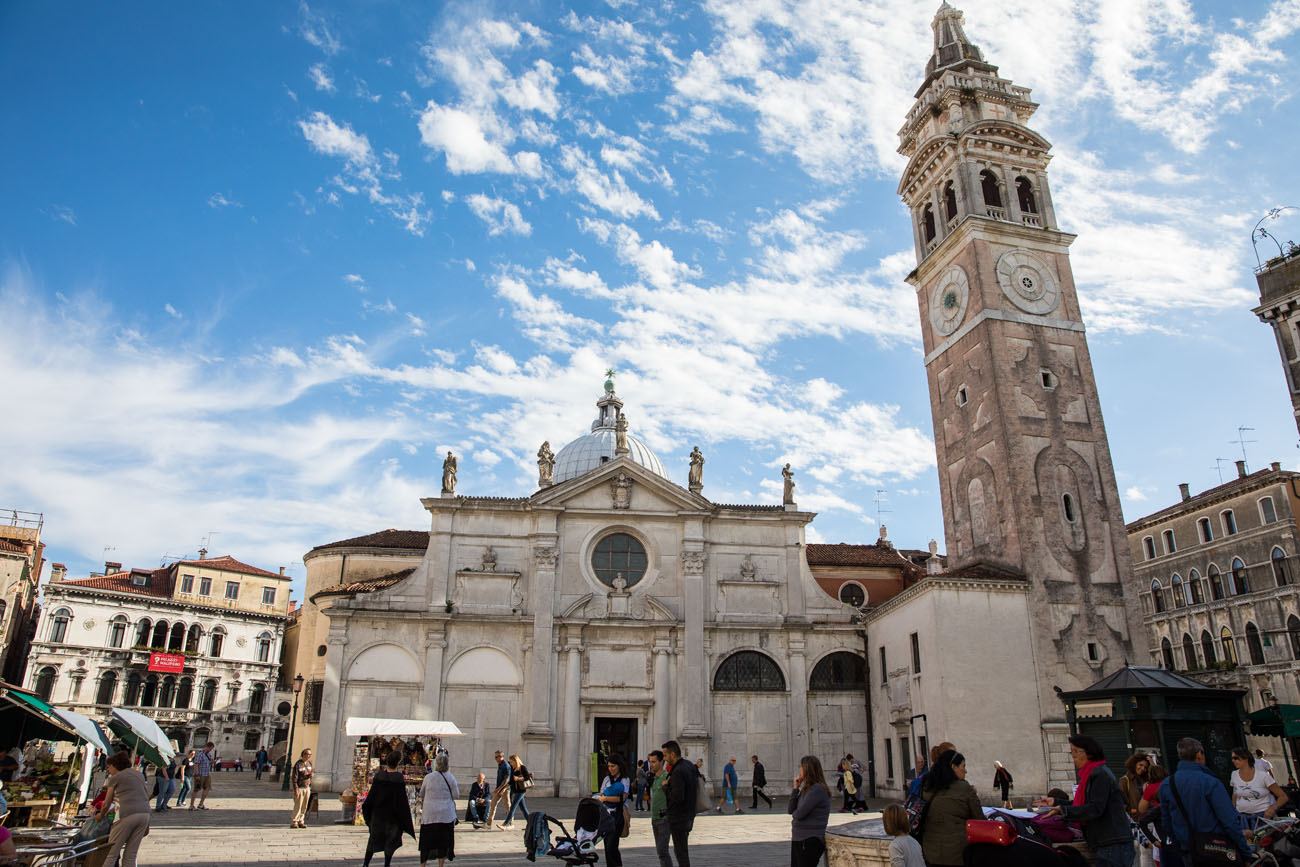 What is it about the decay and colors that makes Venice so beautiful?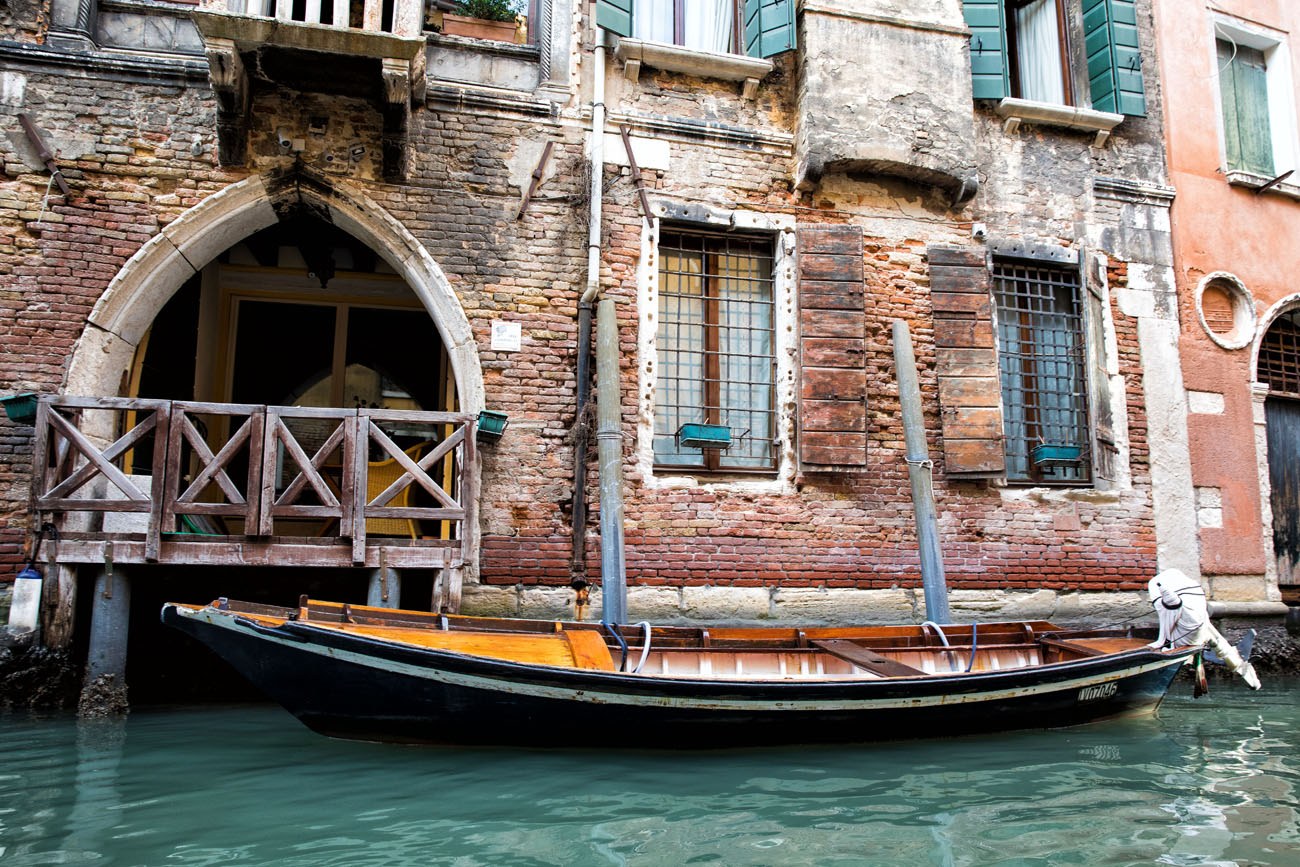 Rio de L'Alboro
Campo S. Provolo
Another view of Rio de la Fava.
Gondolas on the Grand Canal.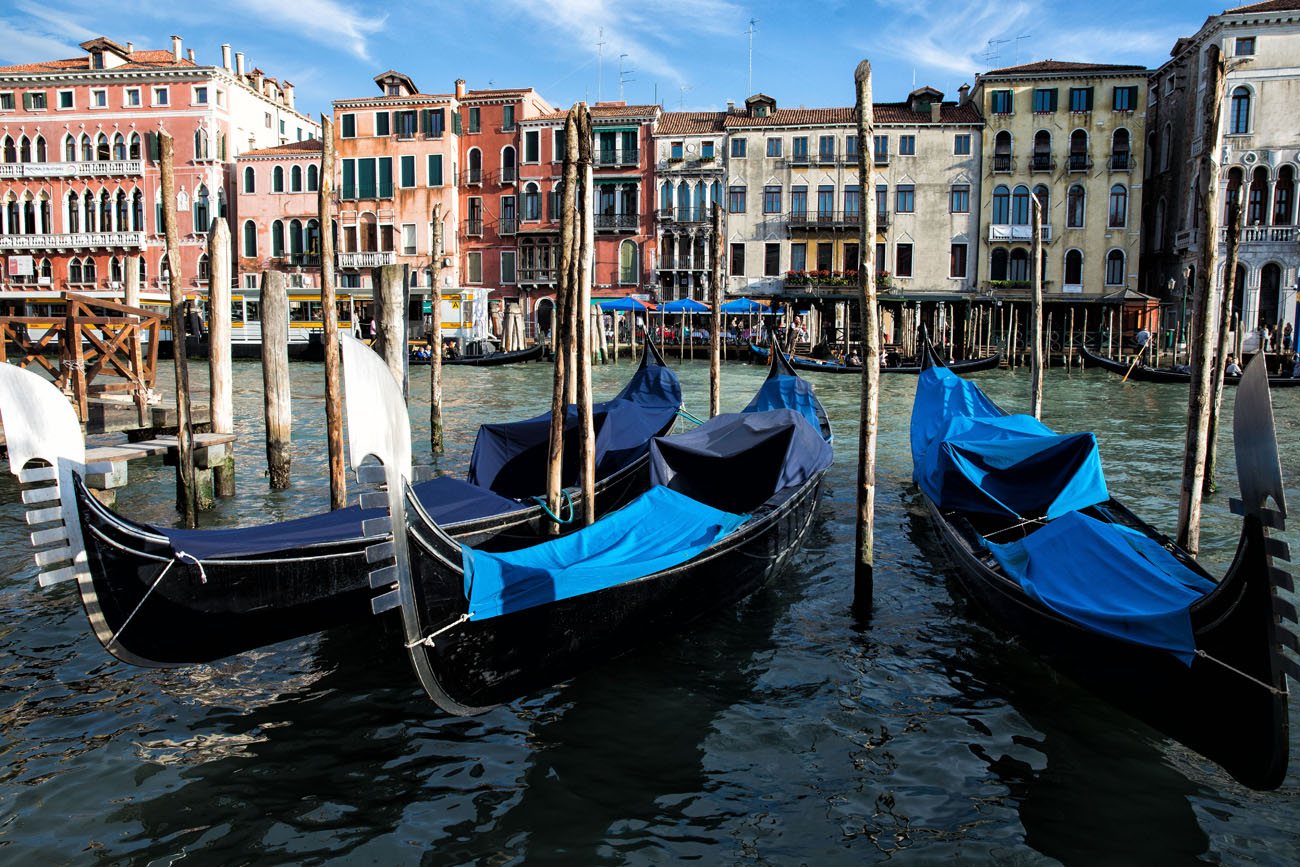 And finally, my favorite view of Venice. Looking out at the Grand Canal from Pont dell'Accademia at night. Magical!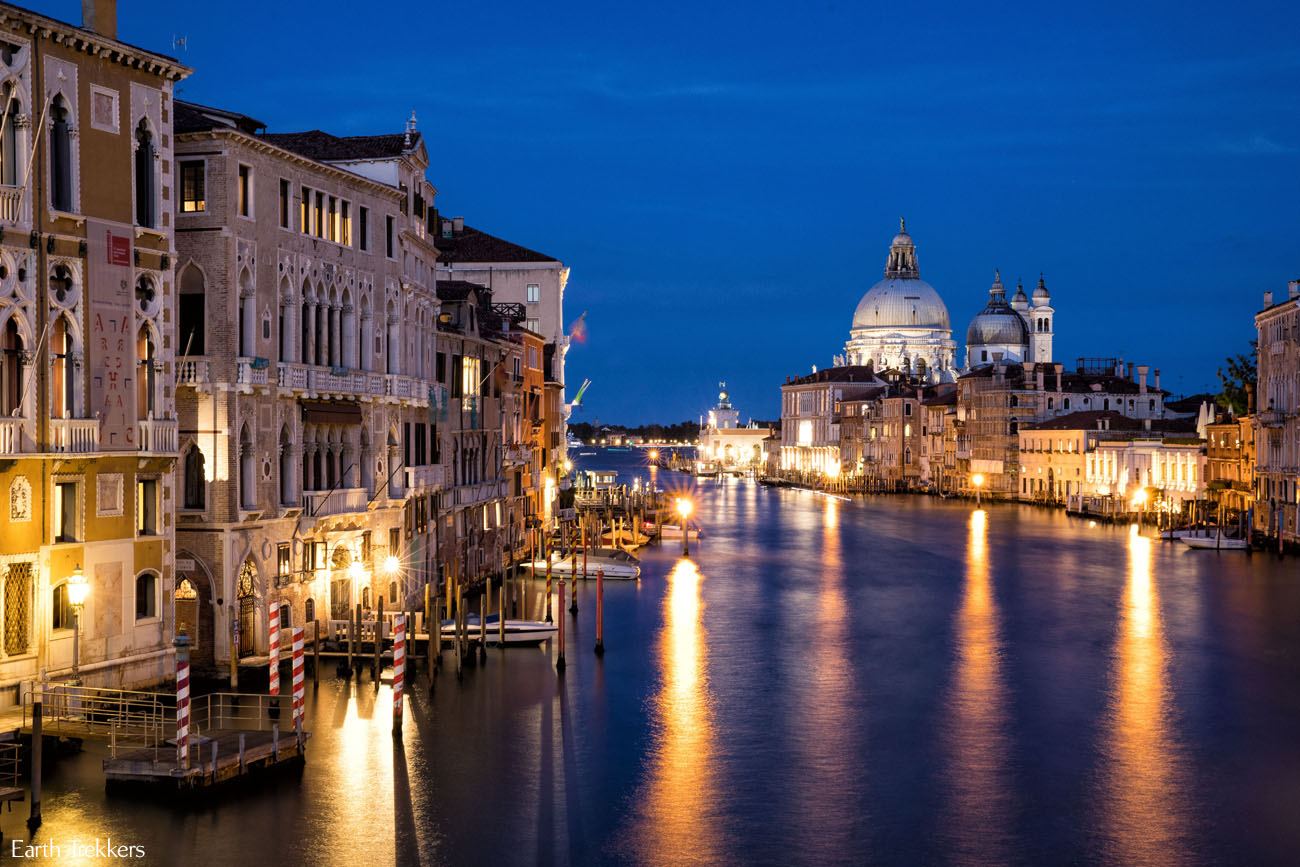 ---
Want to learn more about Venice? Read our post:
9 Must-Have Experiences in Venice, Italy