If you are planning a trip to Berlin, you should know that there is a lot more to see here than just the Berlin Wall and the Brandenburg Gate. Berlin is the largest city in Germany and one of the largest cities in the European Union. It's a diverse city filled with world-class museums, beautiful squares to wander through, and a huge collection of historical sites to visit. And you can see it all on our 5-day Berlin itinerary.
Does five days sound like too much time? You might be surprised at how much there is to do in Berlin. Sure, you can run through the best of Berlin in one day, but it takes at least three full days to just scratch the surface of Berlin. Add in a day trip or two and before you know it, you need four to five days to explore this city.
Here is our 5-day Berlin itinerary. Visit the must-see sights on days 1 through 3, go off-the-beaten-path on day 4, and take a day trip on day 5.
Have fun exploring Berlin!
Berlin Itinerary: Day 1
Museum Island, the Berlin Wall, Brandenburg Gate, & the Reichstag Building
How to Use This Map: Click the tab in the top left hand corner of the map to view the layers (points of interest and the walking route). You can click the check marks to hide or show layers. If you click the icons on the map, you can get more information about each point of interest. If you click the star next to the title of the map, this map will be added to your Google Maps account. To view it on your phone or computer, open Google Maps, click the menu button, go to "Your Places," click Maps, and you will see this map on your list.
Our tour of Berlin starts on Museum Island. This island is home to five world-class museums. You can pick one museum and see it at a leisurely pace or pop in to two or three museums and see the main exhibits.
Tickets can be purchased individually for each museum or you can purchase a combination ticket for all of Museum Island. Learn more here.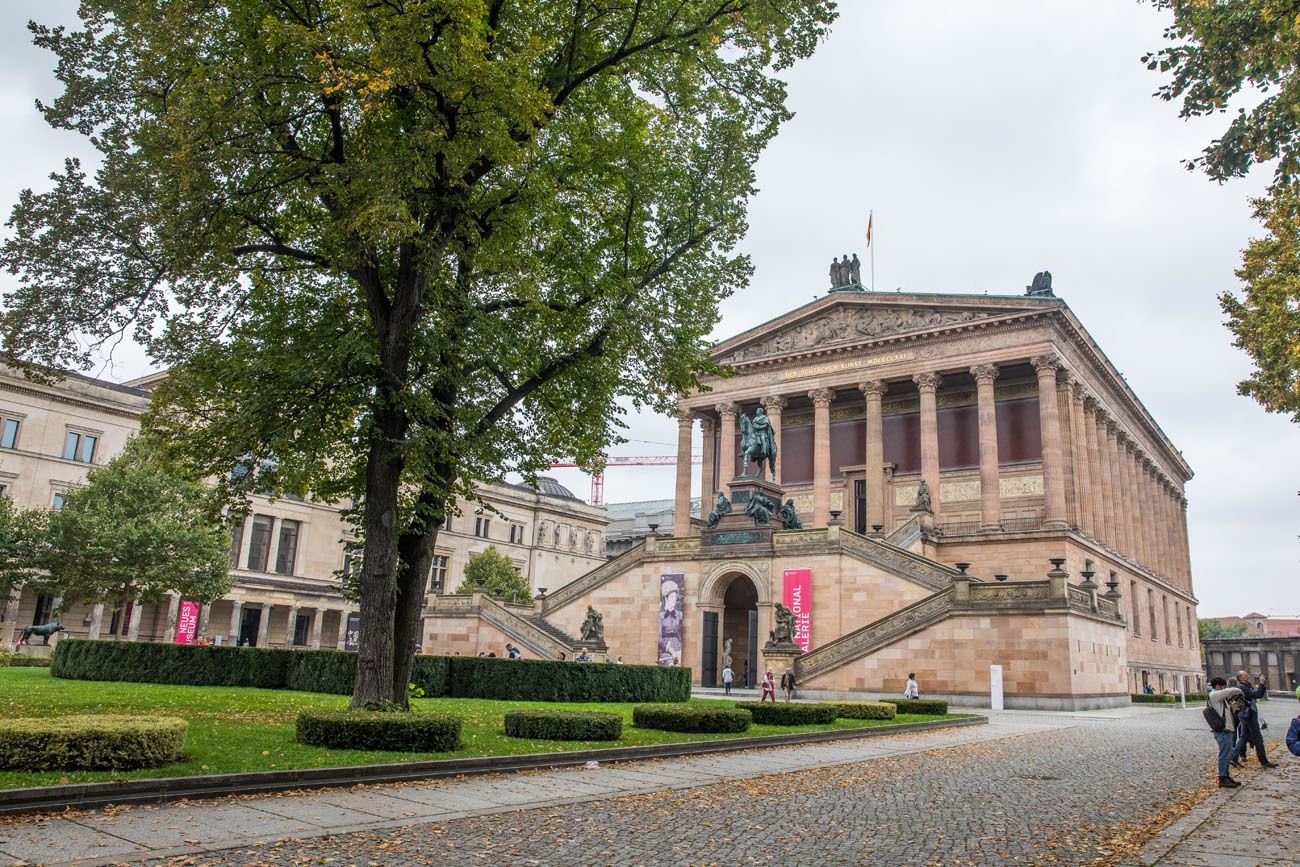 Have lunch at one of the museum cafes or at one of many restaurants located just off of the island. If you like Asian/Thai food, you could try Restaurant Jolly, just a two-minute walk from Museum Island.
After lunch, visit the Berlin Cathedral (Berliner Dom), which is also located on Museum Island. Climb the 270 steps to the top of the dome for a great view over Berlin.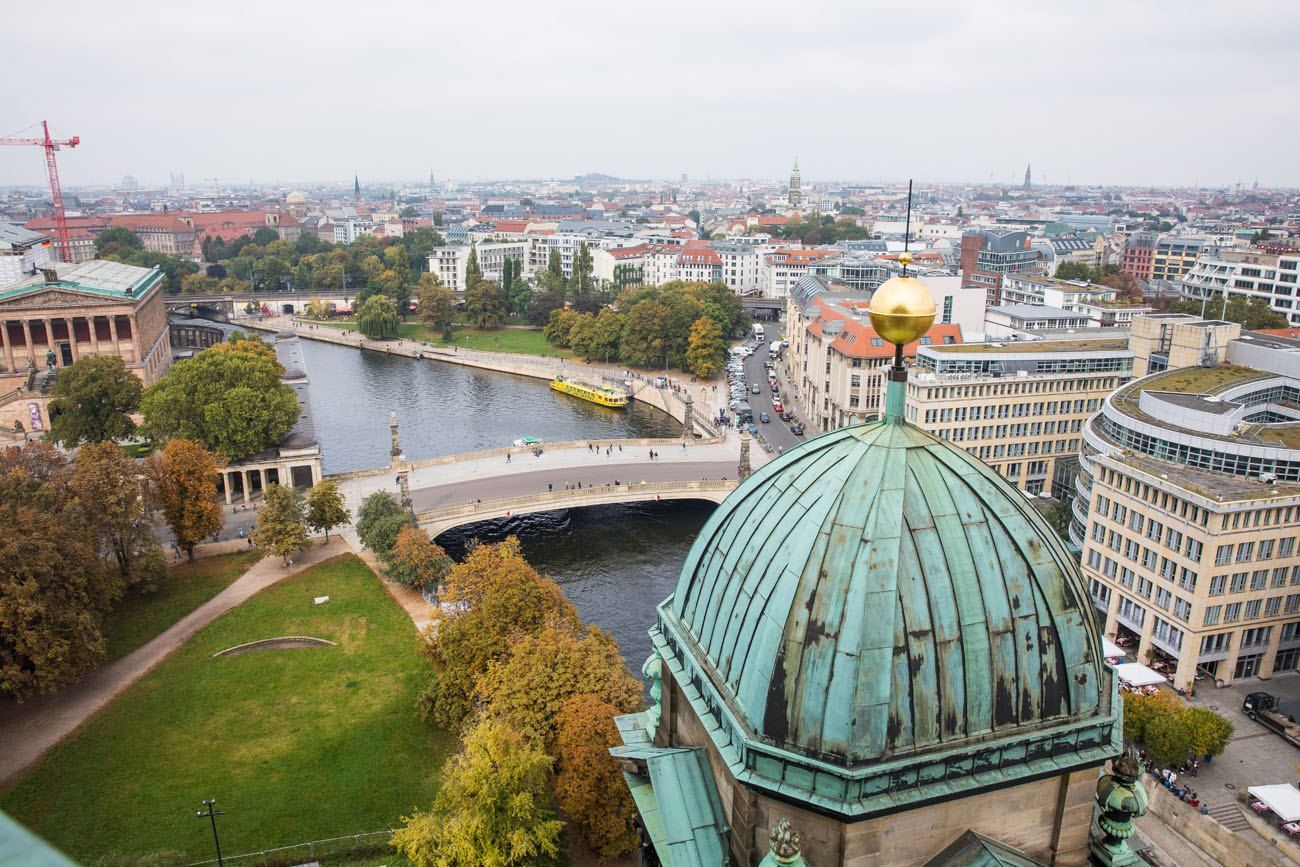 From Museum Island, walk to Gendarmenmarkt, labeled as the "most beautiful square in Berlin."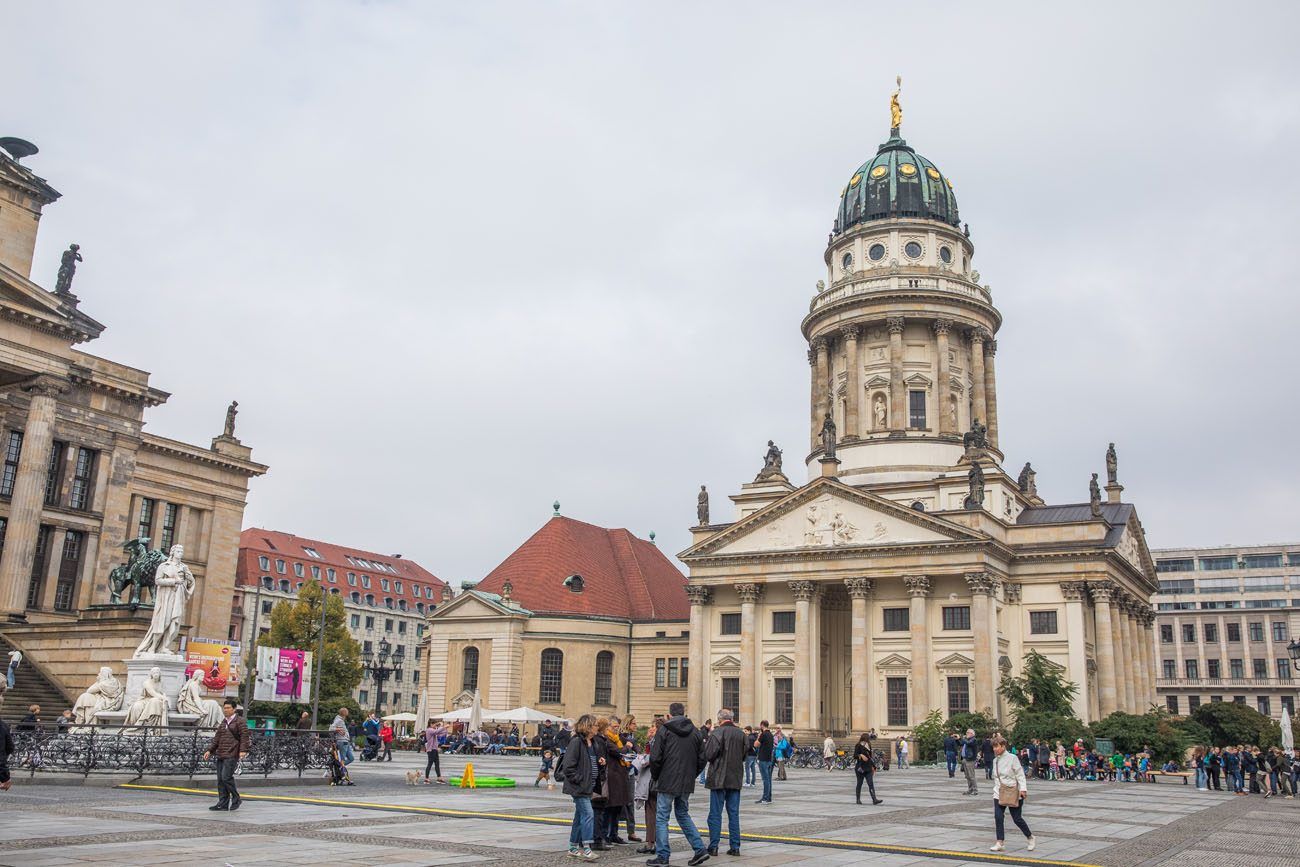 Chocoholics should consider stopping in at Rausch Schokoladenhaus, a coffee and pastry shop that serves amazing chocolate delicacies (Charlottenstrasse 60, one block from Gendarmenmarkt).
Continue on to Checkpoint Charlie. This very touristy spot is worth a quick visit and a photograph or two.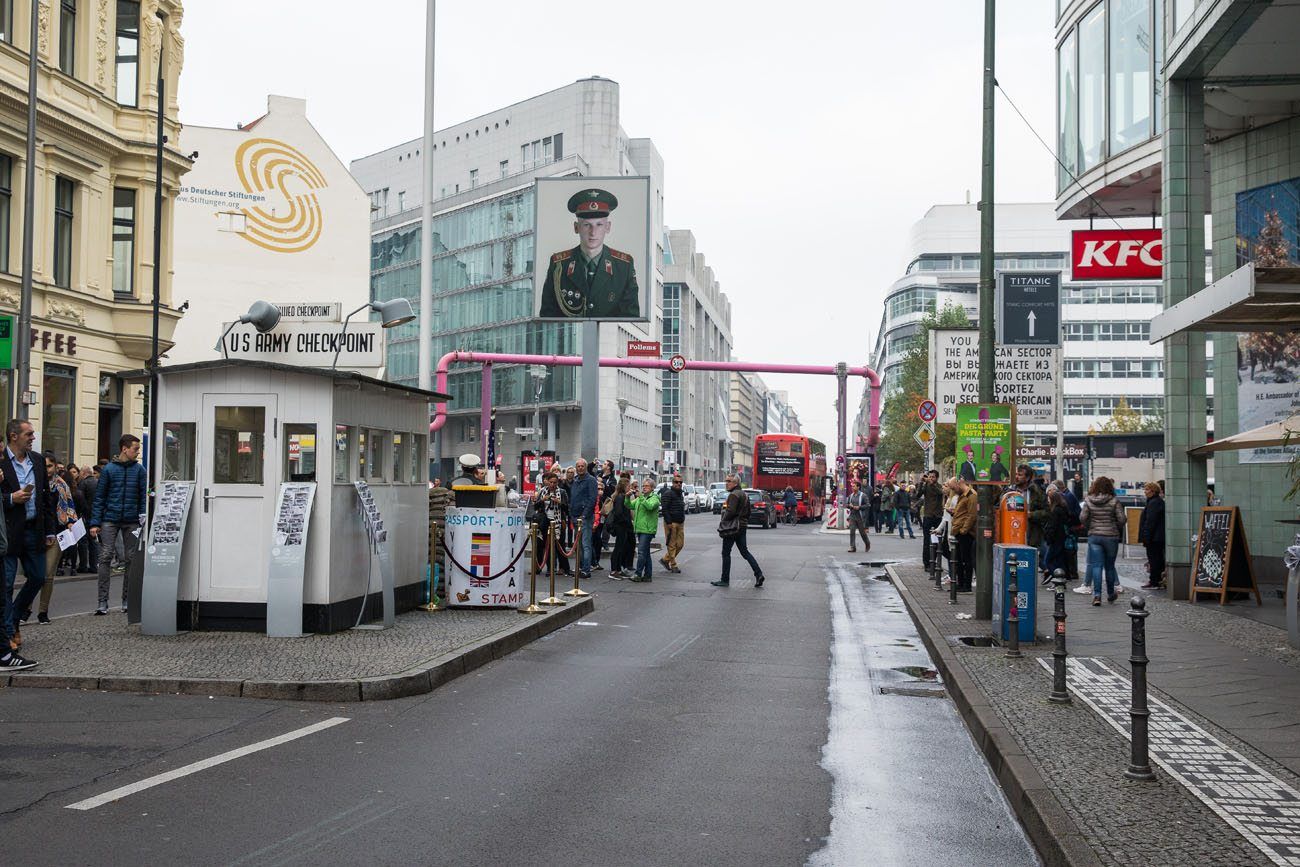 From Checkpoint Charlie, it is just a short walk to the Topography of Terror. Outside, along a portion of the Berlin Wall, are permanent exhibitions documenting what went on in Germany during WWII. It's an informative, sobering look at the terrible events that happened here. You can also go inside the Documentation Center to learn more about the war crimes of the Third Reich.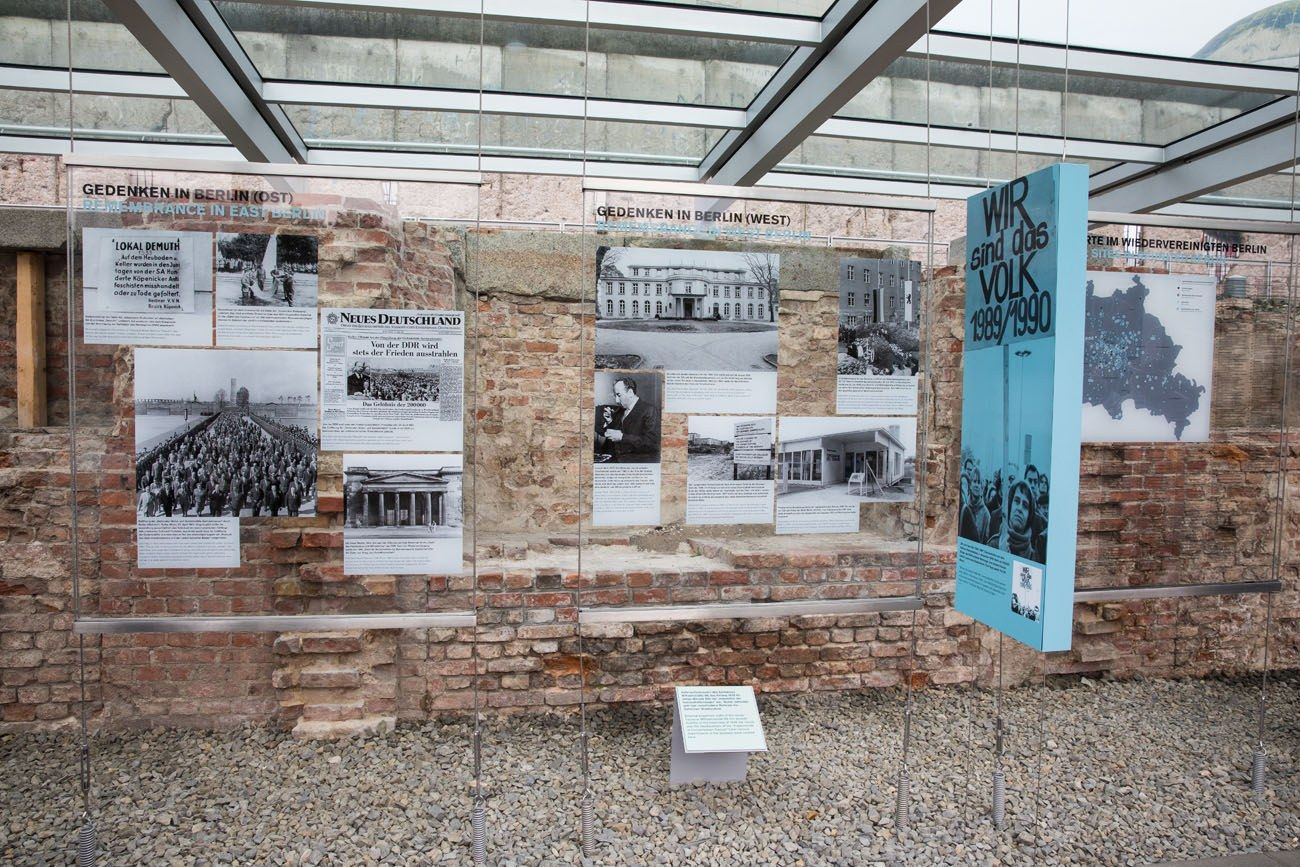 Next is the Holocaust Memorial, also called the Memorial to the Murdered Jews of Europe. 2,711 concrete blocks of various sizes, designed to look like tombs, create a thought-provoking monument to victims of the Holocaust.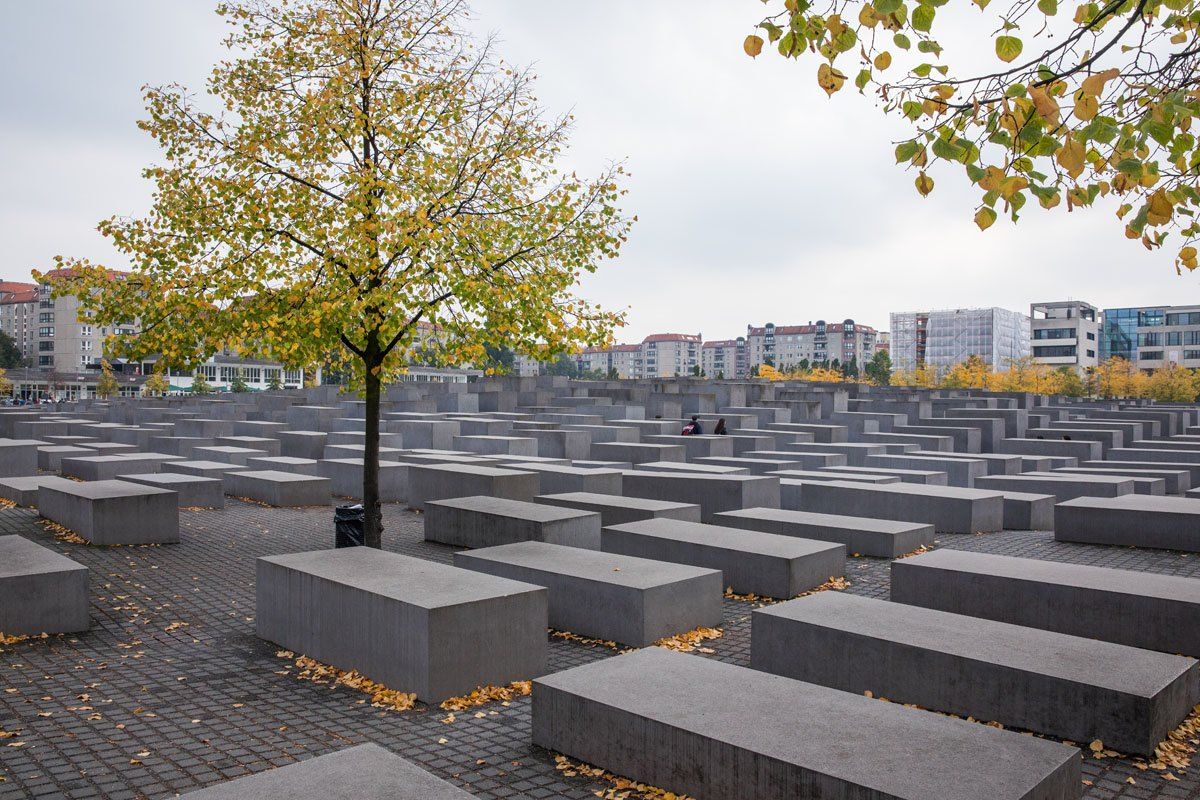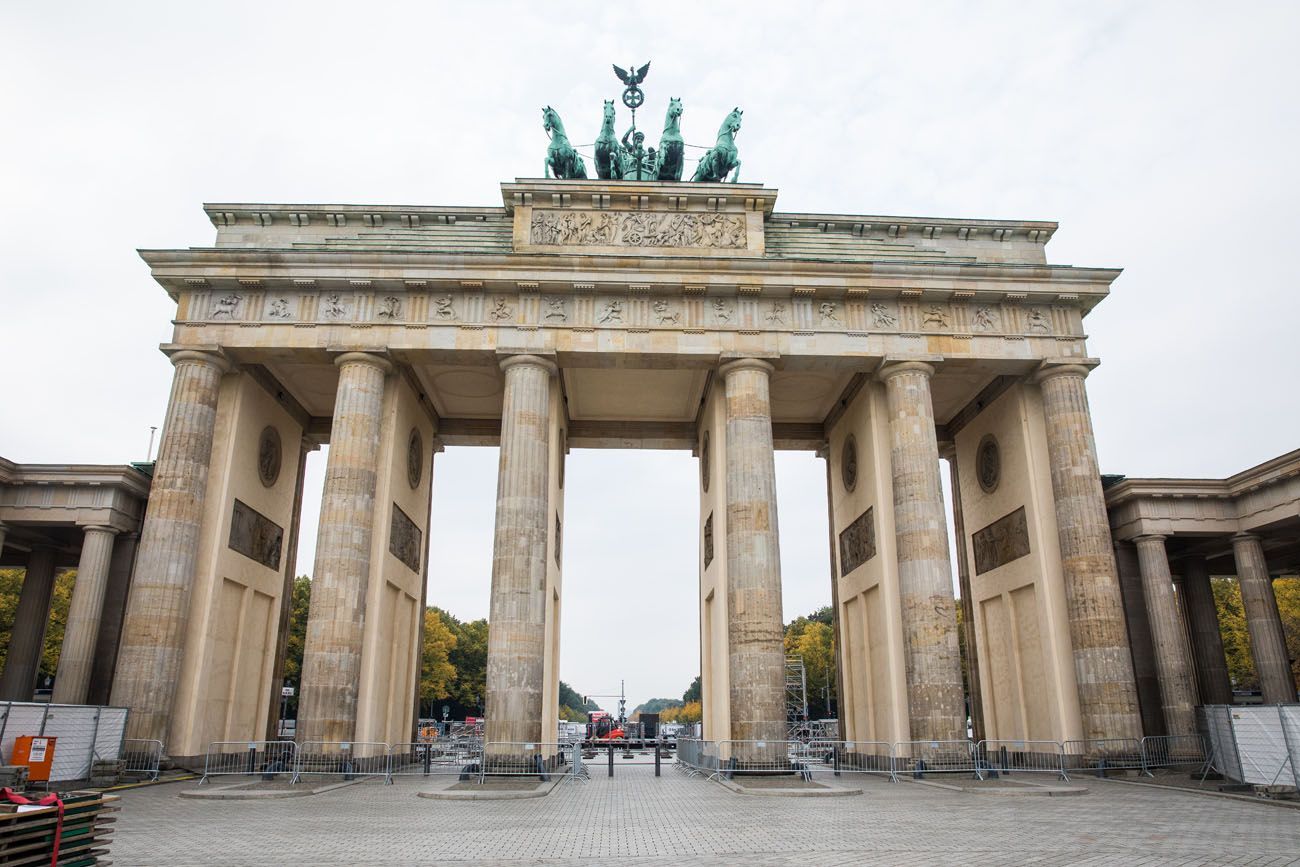 From the Holocaust Memorial, visit the Brandenburg Gate and then end your day at the Reichstag Building. On top of the building is a modern glass dome that has a 360° view of Berlin. From 8 am to midnight, you can visit the dome, look out over Berlin, and listen to the informative audio guide. Twilight is the best time to be here, to watch the sunset over the city and see the dome illuminated. The Reichstag Building closes periodically throughout the year so I recommend checking the official website for updated hours before your trip.
Tickets are free and to make sure you get a spot, make your reservation at least one day in advance (you can do so online).
This walking tour of the parliament quarter gets rave reviews. With an experience guide, visit the parliament quarter, see the House of Representatives and the Chancellery, and visit the glass dome of the Reichstag building.
If it is past sunset, you can revisit the Brandenburg Gate for nighttime photos of this very cool spot.
For dinner, consider Treffpunkt Berlin. This restaurant serves amazing German food in a small, pub-like setting. It is located within walking distance of the Brandenburg Gate and Reichstag Building (closed Tuesdays).
Another option for your first day in Berlin is this small group tour (it can also be done as a private tour). With a local guide, learn about the last days of WWII, visit the Brandenburg Gate, the Memorial to the Murdered Jews of Europe, Hermann Göring's Ministry of Aviation building, and Checkpoint Charlie. On a return visit to Berlin, I would love to take this tour.
---
Berlin Itinerary: Day 2
More Berlin Wall, Hohenschoenhausen Prison, and Prenzlauer Berg
To see what the Berlin Wall really looked like, visit the Berlin Wall Memorial (Gedenkstatte Berliner Mauer). This is the place where a portion of the wall and the "death strip" are preserved for visitors to see. A visit here lasts about an hour and it is free.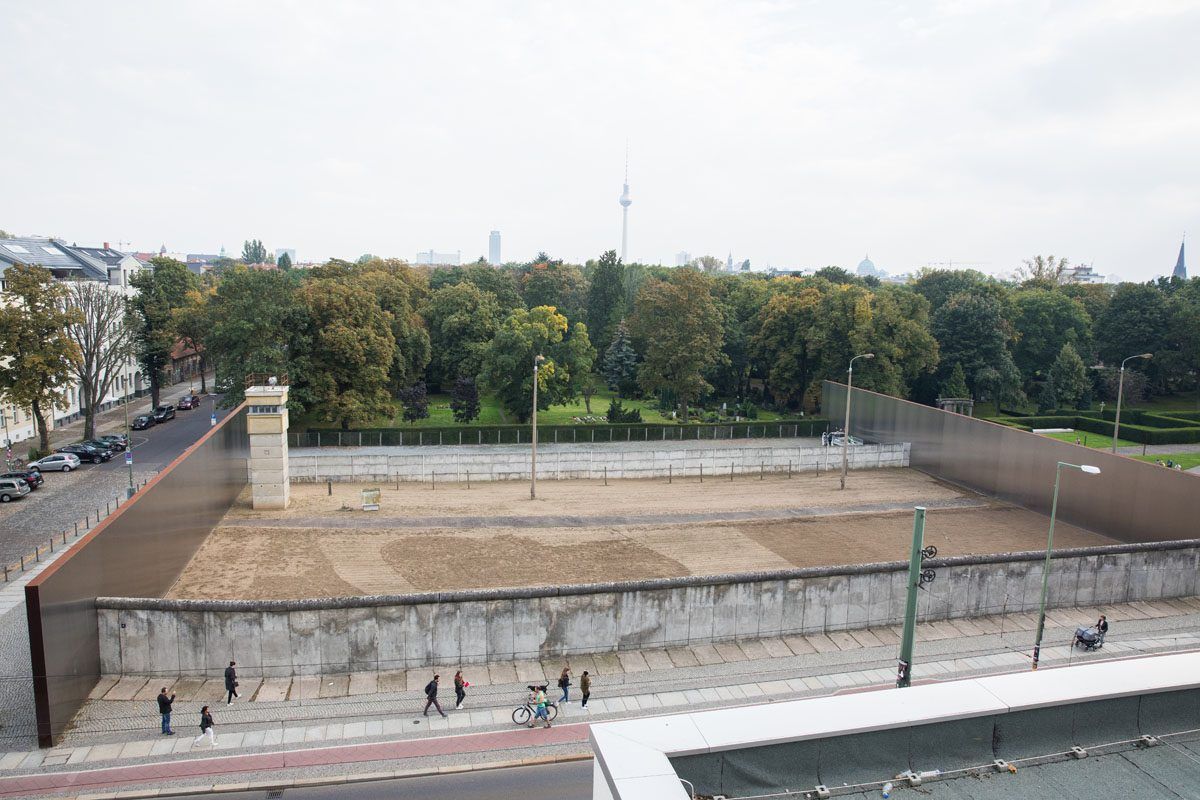 Ride the S-Bahn (S25 from Nordbahnhof to Friedrichstrasse, direction Teltow Stadt, 2 minutes travel time) to Friedrichstrasse Station.
Spend the next hour or so at Tranenpalast, also called the Palace of Tears. Tranenpalast is small, well-organized museum and it is a quick, free visit. This was the main border crossing between East and West Germany from 1962 to 1989. The site gets its name, Palace of Tears, for the tearful goodbyes as family and friends said farewell and crossed back into West Germany.
Hop back on the metro and go for another short ride to Alexanderplatz (S75 from Friedrichstrasse to Alexanderplatz, direction Westkreuz, 3 minutes travel time). Alexanderplatz is another large square in Berlin and big transportation hub.
While you are here, take in the view from the top of the Berlin TV Tower (Fernsehturm). Skip the line with this fast track ticket. There is a restaurant at the top so you have the option to have lunch here. There are also numerous restaurants in and around Alexanderplatz for lunch.
In the afternoon, take a tour of Gedenkstatte Berlin-Hohenschoenhausen. Now a memorial and museum, this site was the main political prison of the East German Ministry of State Security, the Stasi. Visitors watch a short movie and then take a 90-minute tour of the facility. Tours are offered several times per day. Click here for more information.
Spend the evening in Prenzlauer Berg, a historic neighborhood that is now becoming a trendy area filled with shops and restaurants.
---
Berlin Itinerary: Day 3
Berlin Museums and Flughafen Tempelhof
Spend the morning at one of Berlin's museums. Revisit Museum Island or pick a new spot in Berlin.
Jewish Museum. The first part of the museum is an architectural masterpiece. With slanting walls and sloping floors, it is meant to unbalance you, to make you feel disconcerted. This first part of the museum is about the Holocaust, and then you move onto the traditional museum with exhibits about Jewish history and culture. Purchase your ticket in advance here.
German Historical Museum. Everything you ever wanted to know about German history is covered in this museum.
After lunch, take a tour of Flughafen Tempelhof. Until 2008, Tempelhof was one of Berlin's operating airports. The Tempelhof building is one of the largest buildings in the world. The only way to visit this abandoned airport is on a tour.
From Tempelhof, ride the U-Bahn to the East Side Gallery, a long stretch of the Berlin wall covered in graffiti.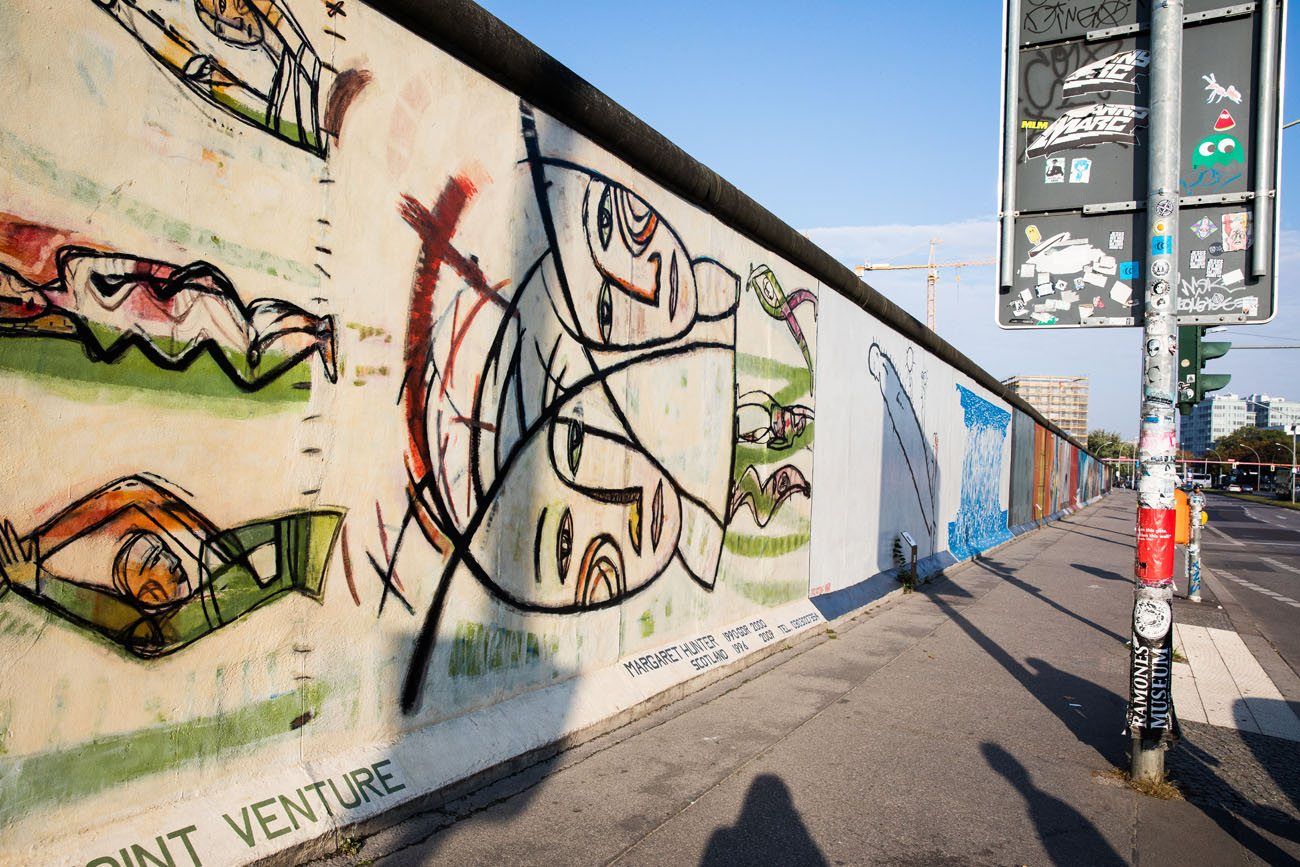 End the day with dinner at Die Hackeschen Hofe, one of Berlin's most popular nightlife spots.
Berlin Itinerary: Day 4
Teufelsberg, Charlottenburg Palace, and KaDeWe
Today we go a little off the beaten path but still see some very cool spots in Berlin. Wear a comfortable pair of walking shoes because today you're really going to need them. Also consider bringing some snack food. There are a very limited numbers of dining options around Grunewald and Teufelsberg, which means that lunch won't be until early afternoon.
Today we start at the Platform 17 Memorial (Gleis 17). This is a simple but powerful memorial to the thousands of Jews who were sent off to the concentration camps. It was at this train station that Jews boarded the trains that would take them to the death camps.
This memorial is part of Grunewald Station. You can walk on the old, abandoned platform. On the platform are the dates, the number of people deported, and their final destination.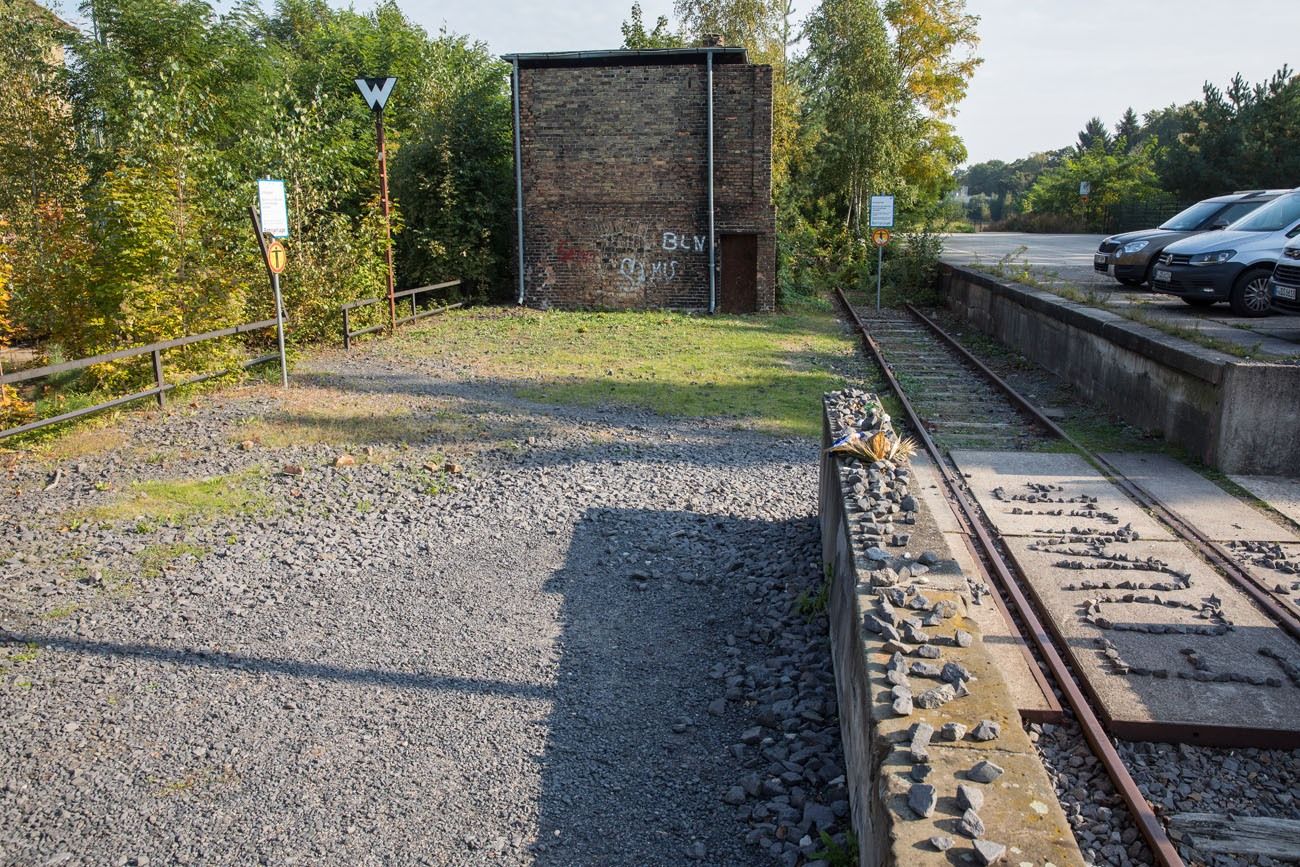 How to get here: From central Berlin, take the S7 to Grunewald Station. Walk downstairs and turn left, following the signs for Gleis 17. You will climb a set of stairs up onto the abandoned platform. Walk straight, towards the end of the platform. There is a small memorial plaque at the very end of the platform, near the abandoned railroad tracks.
Next, we visit Teufelsberg, one of Berlin's strangest places to visit. Teufelsberg is an abandoned listening station used during the Cold War that is now covered in graffiti.
For me, this was the kind of place that blew away my expectations. Teufelsberg does not get a lot of hype, so often it's an overlooked destination in Berlin. But it's worth it for those who like street art or those who like visiting unusual places.
Getting here requires a lot of walking. I walked to Teufelsberg from Grunewald Station. The walk took about 25 minutes. Once I finished visiting Teufelsberg, I walked another 25 minutes to the Olympiastadion. As long as it is not wet, raining, or really cold, it's a pleasant experience.
Good news! There is now a tour of Teufelsberg that includes your transportation. It gets great reviews and makes it much easier to get to Teufelsberg.
From Teufelsberg, continue on to the Olympiastadion. This stadium was built for the 1936 Summer Olympics. It's a historic spot and you can enter the stadium and walk around on your own (visit the website to get updated prices and hours). Or, just see it from the outside if you want to save your time and your euros. Tours are offered if you want to learn more about the stadium.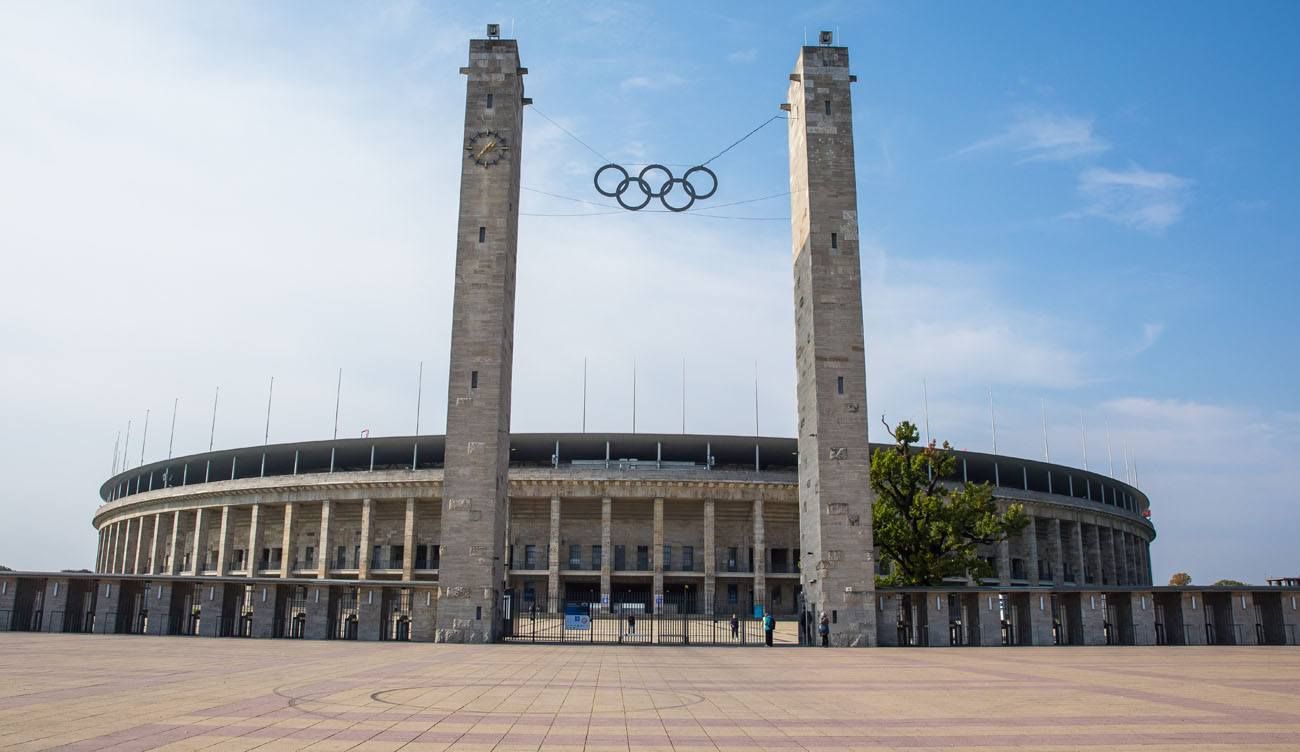 From the Olympiastadion, ride the U-Bahn (U2 from Olympia-Stadion to Sophie-Charlotte-Platz, travel time 6 minutes) to Charlottenburg Palace. For lunch, consider dining at Restaurant Schlossgarten. This restaurant serves German food and is located on the walk from the Sophie-Charlotte-Platz metro station to Charlottenburg Palace. Note: they are closed on Monday.
If you like castles and palaces, consider touring Charlottenburg Palace. This is a summer palace built for Sophie Charlotte (the first Queen consort to Prussia) featuring baroque architecture. It was modeled after Versailles in France. Get pricing and hours here.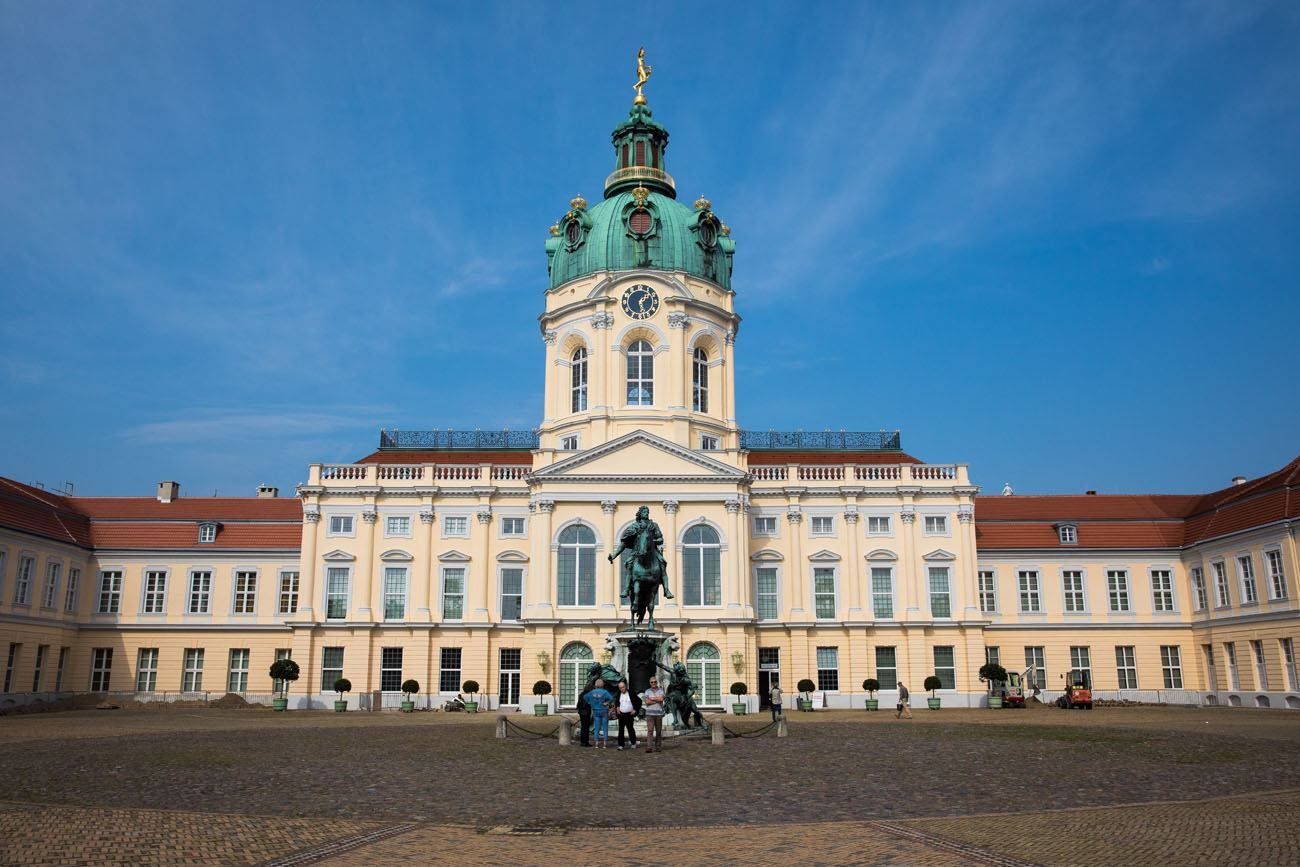 From Charlottenburg Palace, ride the U-Bahn to Kaiser Wilhelm Memorial Church (U2 from Sophie-Charlotte-Platz to Zoologischer Garten, transfer to U9 for one stop to Kurfurstendamm, travel time 11 miles).
The Kaiser Wilhelm Church was built in the late 1800's. It was badly damaged during an air raid in 1943. Unlike many of the buildings that have been rebuilt in Berlin, the remains of this church have remained unaltered, as a reminder of the devastation of WWII.
Just a short walk from the Kaiser Wilhelm Church is Kaufhaus des Westens (KaDeWe). KaDeWe is Germany's best-known department store, with seven floors of high-end merchandise and gourmet food. The best part of KaDeWe is the 6th floor, a gourmet food mecca. Take your pick from one of many small cafes for dinner.
---
Berlin Itinerary: Day 5
Day Trip from Berlin
There are many great options for day trips from Berlin. Potsdam, Dresden, Leipzig, and Wannsee all make the list and many of these spots are accessible using public transportation.
However, if you are interested in going on a very cool German road trip, we have a suggestion for you. In just one day you can visit the fairytale bridges of Rakotzbrücke and the Bastei, take a stroll through the picturesque town of Görlitz, and cross the border into Poland. It's a long day but you get to explore some beautiful spots in Saxony, Germany.
Dare I say that this was our favorite day while we based ourselves in Berlin?
Rakotzbrucke
Bastei Bridge
Optional Places to Add to this Berlin Itinerary
The Mauerpark Flea Market. Every Sunday there is a flea market in Mauerpark. This is where the "hip" Berliners and tourists go to rummage through old records, clothing, and artwork. The best time to go is in the afternoon. Karaoke starts at 3 pm. This works best on the afternoon of day 2 of this Berlin itinerary, when you are in Prenzlauer Berg.
Berlin Philharmonic. Listen to a world famous orchestra play in a building with world-class acoustics. Get a listing of upcoming concerts and buy your tickets on the Berlin Philharmonic website.
Brunch at Kurhaus Korsakov. One of our readers from Germany recommends brunch at Kurhaus Korsakov on a Sunday. After your meal, you can visit the flea market which is next door. This restaurant is located in Friedrichshain at Boxhagener Platz, which is in east Berlin not too far from the East Side Gallery. Click here to learn more about the restaurant.
Where We Stayed
We stayed at the Berlin Marriott located right next to Potsdamer Platz. This location was excellent. It was just a short walk to the Brandenburg Gate and we could hop right onto the metro at Potsdamer Platz.
---
If you have any questions about this 5 day Berlin itinerary, let us know in the comment section below.
More Information for Your Trip to Germany
BERLIN: Start with our article Best Things to Do in Berlin for a big list of things to do in the city and learn what to expect on a visit to Teufelsberg.
SAXONY, GERMANY: In Saxony, visit the fairytale bridge called Rakotzbrücke and the amazing Bastei Bridge. Put both of these together, plus the town of Görlitz, into one big day trip from Berlin.
BAVARIA, GERMANY: Take an amazing 10 day road trip in Bavaria, visiting Munich, Neuschwanstein, Berchtesgaden, Salzburg, Innsbruck, and drive the Romantic Road in Germany.
CENTRAL EUROPE ITINERARY: Learn how to put together Budapest, Vienna, and Prague together in our 10 day Central Europe Itinerary.
CZECH REPUBLIC: For a list of the top experiences, check out our article Best Things to Do in Prague. We also have information about how to day trip to Cesky Krumlov.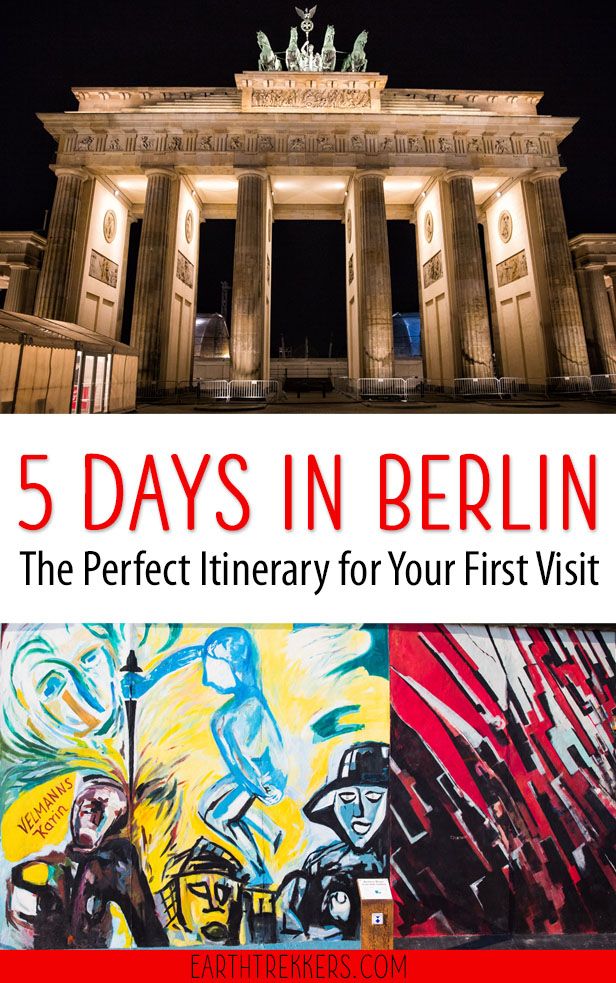 Note: This post contains affiliate links. When you make a purchase using one of these affiliate links, we get paid a small commission at no extra cost to you.
All rights reserved © Earth Trekkers. Republishing this article and/or any of its contents (text, photography, etc.), in whole or in part, is strictly prohibited.