Botswana is home to several of the world's best safari destinations, such as the Okavango Delta, the Kalahari Desert, and Chobe National Park. Most people choose to fly into these locations, but those on a budget may not have this luxury. We fell into the category of budget travelers so we chose to drive from South Africa to Chobe National Park.
Driving across Botswana was an enlightening experience. Here's what we learned about driving in Botswana.
Note: These photos and information are from our trip to Botswana in 2014.
Driving in Botswana
Is it Safe?
In terms of crime, yes, driving through Botswana is safe. Botswana is one of the safest countries in Africa. Still, the occasional theft or car jacking can occur, but it is rare.
Drive on the Left
In Botswana, cars drive on the left hand side of the road.
Do I need a 4×4?
If you are staying on the main roads and not planning on self-driving the national parks, then you do not need a 4×4. If you are planning on driving through any of the parks on your own, you will need a 4×4.
The highways in Botswana are paved but not always in the best conditions. We were driving in a Volkswagen Kombi Van and had no trouble driving the 1500 km (930 miles) round trip to Chobe National Park.
What are road conditions like?
The roads are long, straight, and flat. They are two lane roads with a crumbling shoulder. Occasionally, you will pass through small towns. Here we saw small villages with huts made from wood, tall grasses, and sometimes concrete. People would smile and wave as we drove by. Many people were sitting on the side of the road, waiting for the rare bus to pick them up.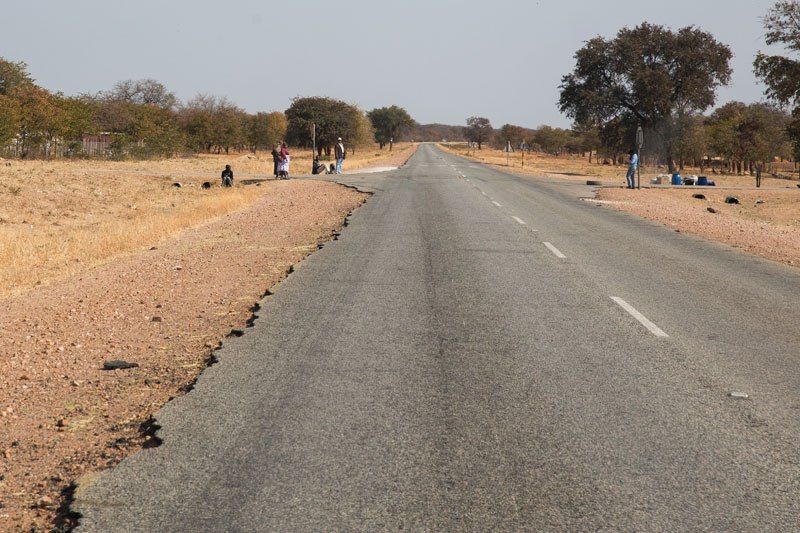 Be Prepared for Potholes!!
In some sections of Botswana road conditions can be terrible. As we entered Botswana from the Martin's Drift border post at Groblersburg, we were met with long stretches of road littered with potholes. Not small potholes, some were large enough to swallow a small child.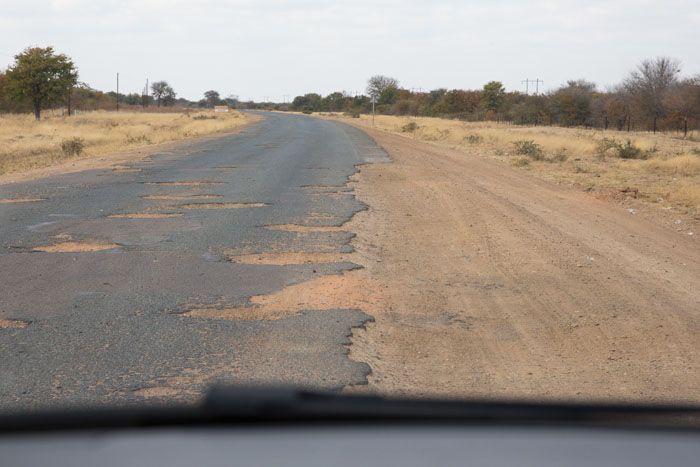 These potholes had Tim swerving all over the road and still many were unavoidable. This drastically slowed our travel time. Plus, we were in danger of getting a flat tire or having some other mechanical issue occur with our van.
Once we got closer to Francistown road conditions dramatically improved. These roads were getting a fresh coat of asphalt, making our travels much less stressful.
Beware of Animals!
Botswana is wilderness…elephants, ostriches, kudu, warthogs, and giraffe roam free throughout the country. Sometimes, these animals can be found crossing the highways. We actually had our first elephant sighting from the highway on our way to Chobe National Park.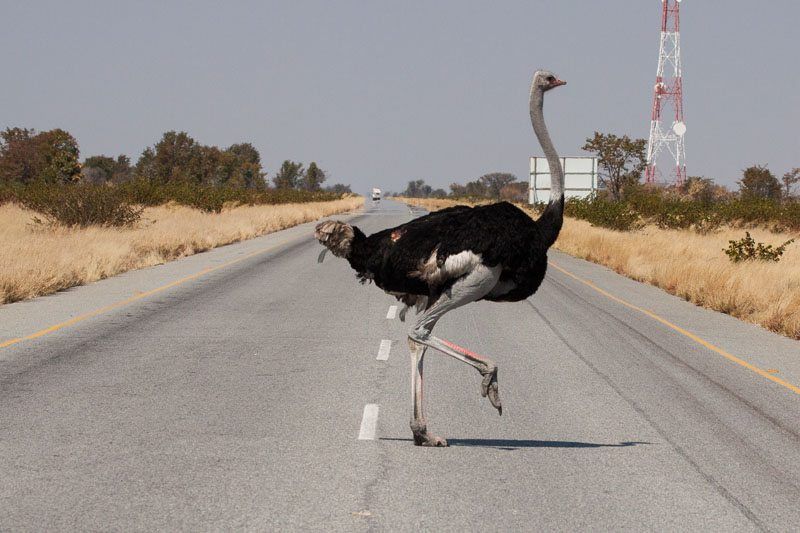 Do Not Drive After Dark
Animal crossings are frequent and at night some of these animals would be very hard to see. Traffic can be moving as fast as 100 km per hour (60 mph). Imagine meeting an elephant at this speed. It does happen; there are numerous reports of catastrophic accidents between cars, buses, and wildlife at night in Botswana and other countries.
Petrol Stations
Petrol stations can be few and far between, so when passing through a larger town make sure to top off your car.
Checkpoints
Roughly every 200 km we would come to a checkpoint in the road. Here, government officials were stopping cars to check registration and to make sure that vehicles were in proper working condition. Since we were tourists traveling in a rental car we were usually just waved through. We did get stopped several times, and we were asked to demonstrate that our windshield wipers and blinkers were working properly.
One time, as we were nearing the border on our way out of Botswana, we were stopped at a checkpoint for Foot-and-Mouth Disease. We all had to exit our cars and walk across special medicated mats on the ground to clean our shoes of the disease. Next, we drove our vehicle though a trough of medically treated water, to clean the disease off of our tires. These checkpoints are common when there is an outbreak of Foot-and-Mouth Disease in Botswana.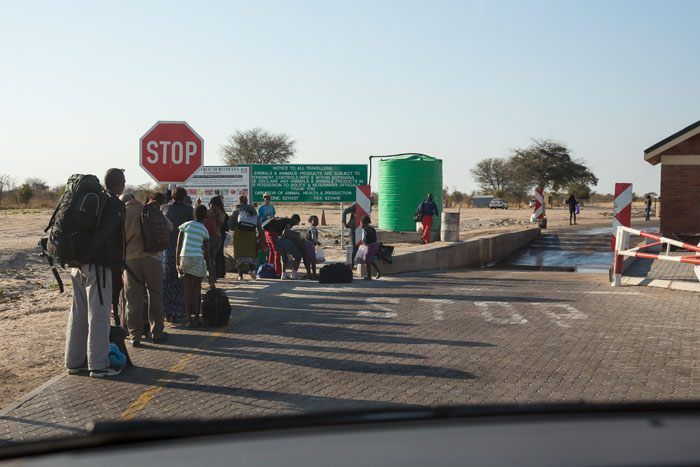 So, What's It Really Like?
Eye-opening, frustrating, at times stressful and at times very enjoyable.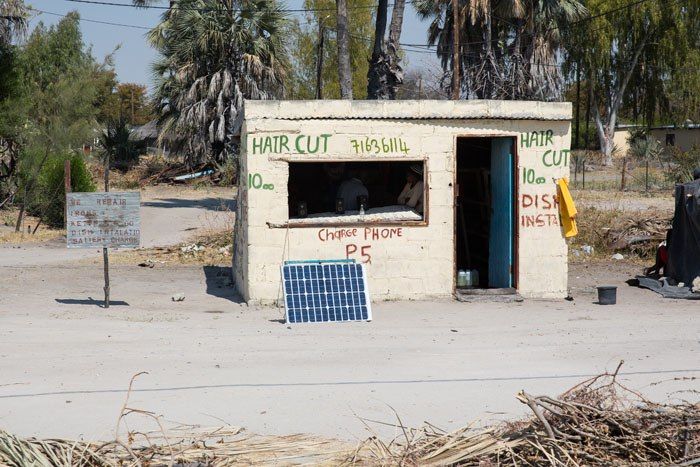 As we drove down these long highways without civilization in sight, we felt like we truly were in the middle of nowhere. There is not much traffic on these roads and at times we could drive long distances without seeing another vehicle. Yes, we were on main roads but just driving through Botswana felt like an adventure.
Since we hadn't been on safari when we first entered Botswana, seeing warthogs and baboons on the side of the road was thrilling. Seeing an ostrich or elephant was absolutely amazing!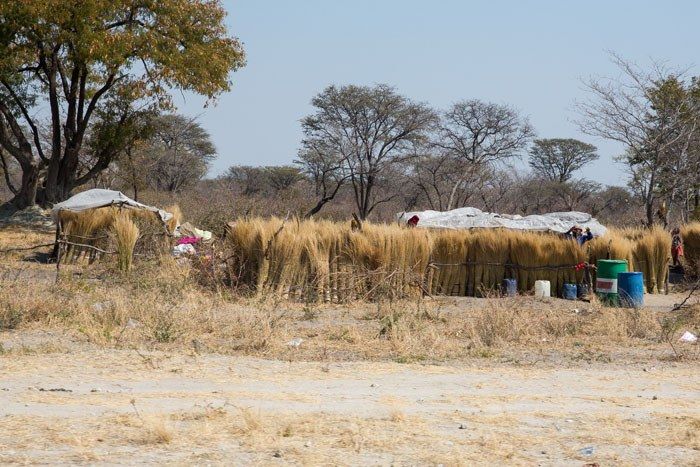 We ended up having to drive for two hours in darkness, not anticipating the length of time it would take to make a border crossing and then spending extra time dodging all of those potholes. This was extremely stressful. Yes, we were worried about colliding into an elephant, but we were more concerned about oncoming traffic. It was dark, we were on a two-lane highway traveling at fast speeds, there was no shoulder, and the possibility of a head-on collision with another car was a very real possibility. Of course, this never happened, but it was a stressful experience.
If we had flown, we would have missed out on these experiences. Yes, going on safari in Botswana is much more thrilling than driving its roads, but this journey was a worthwhile experience.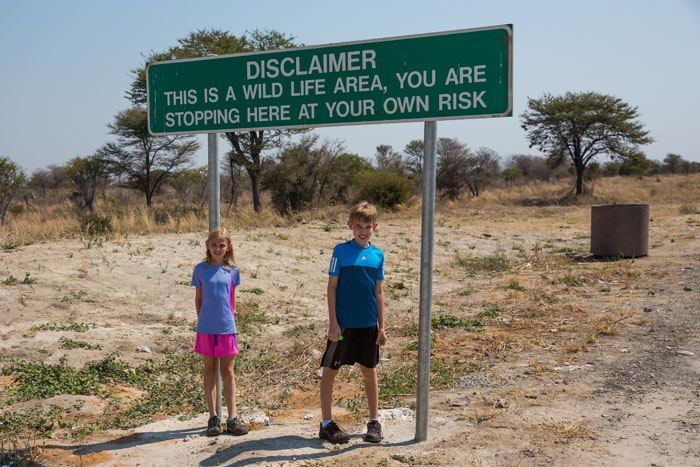 Make Sure You Have:
Cellphone
Extra food and water. Some stretches of road are long with no sign of civilization. A flat tire or mechanical issue here could have you waiting a long time for assistance.
Patience. The potholes, the checkpoints, and road construction can slow down your progress, so be prepared for this.
What We Did
We drove from Johannesburg, South Africa, to Kasane, Botswana in 2014. This journey totaled 1200 km and 14 hours of driving (not including pitstops along the way as well as the border crossing at Martin's Drift). We split the drive into two days, our halfway point being Francistown, Botswana. For us, making the drive was worth the savings on the airline tickets. Since we were traveling long term, we were time rich, so allotting extra time into driving was not a big issue for us.
Where We Stayed in Francistown: We stayed at the Diggers Inn, one of the few hotels in this small town. The Diggers Inn is a three star hotel, adequate for our needs but nothing spectacular. Would we stay here again? Yes! The rooms were large, if a bit dated, and it conveniently has a restaurant (again nothing spectacular but did meet our needs).
---
You Might Also Like:
Note: This post contains affiliate links. When you make a purchase using one of these affiliate links, we get paid a small commission at no extra cost to you.
All rights reserved © Earth Trekkers. Republishing this article and/or any of its contents (text, photography, etc.), in whole or in part, is strictly prohibited.