The Fairy Glen is a lesser-known attraction on the Isle of Skye. It's also one of the cutest places on the island to explore.
The Fairy Glen was the first place we visited on the Isle of Skye. Located on the Trotternish Peninsula, it is easy to combine the Fairy Glen with a visit to The Quiraing, Kilt Rock, and the Old Man of Storr. Many people skip this place, but we loved it here.
We arrived at 9:30 in the morning, and for a wee bit, we had the lovely little Fairy Glen all to ourselves. Pure magic!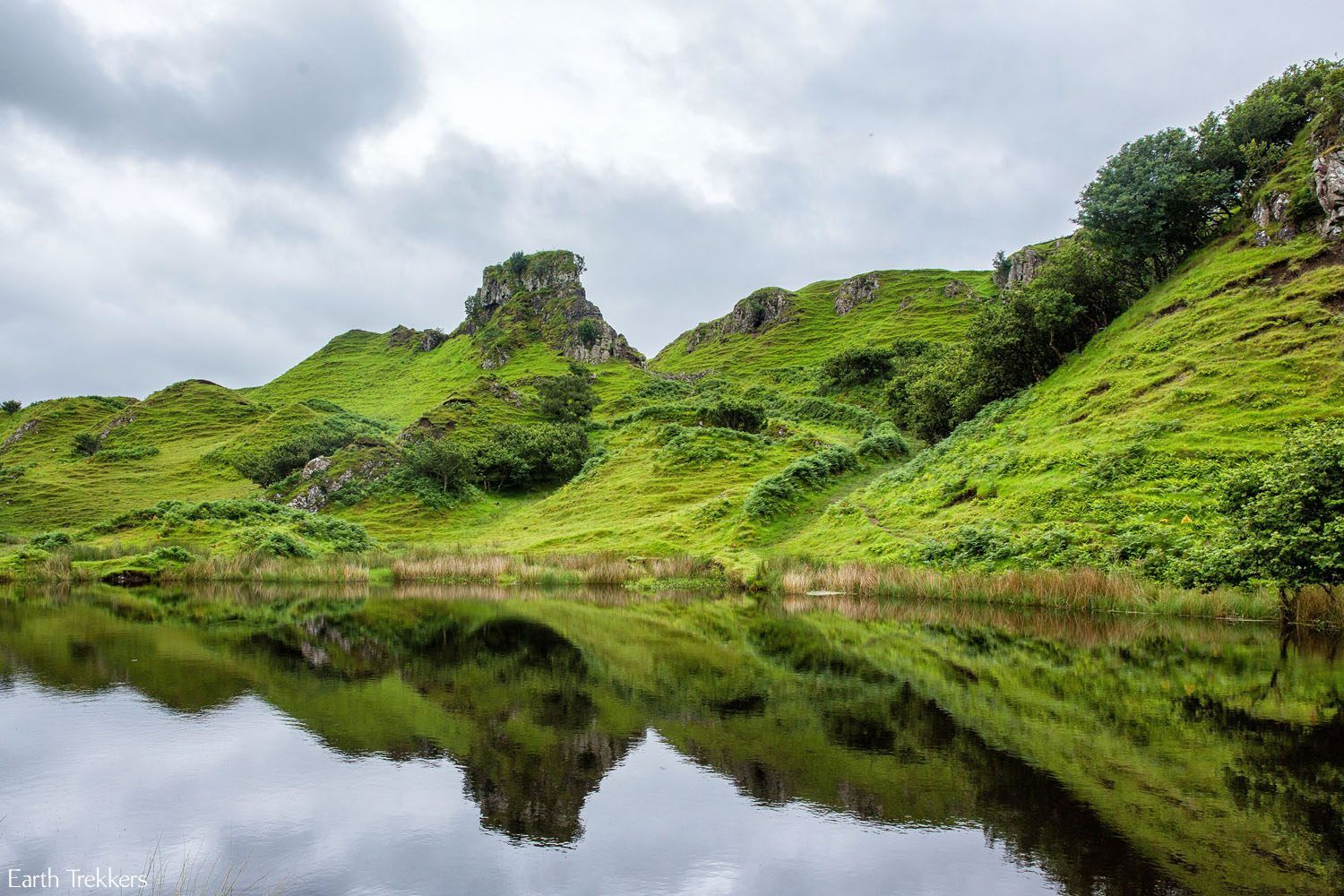 While Tim and Tyler fired up the drone for its first international flight, Kara and I went off exploring.
The Fairy Glen is small. It's just a short walk along the path up the hill. Along the way, you will walk through the coolest grove of crooked, gnarly trees covered in moss. It looked just like a place you would expect to find fairies.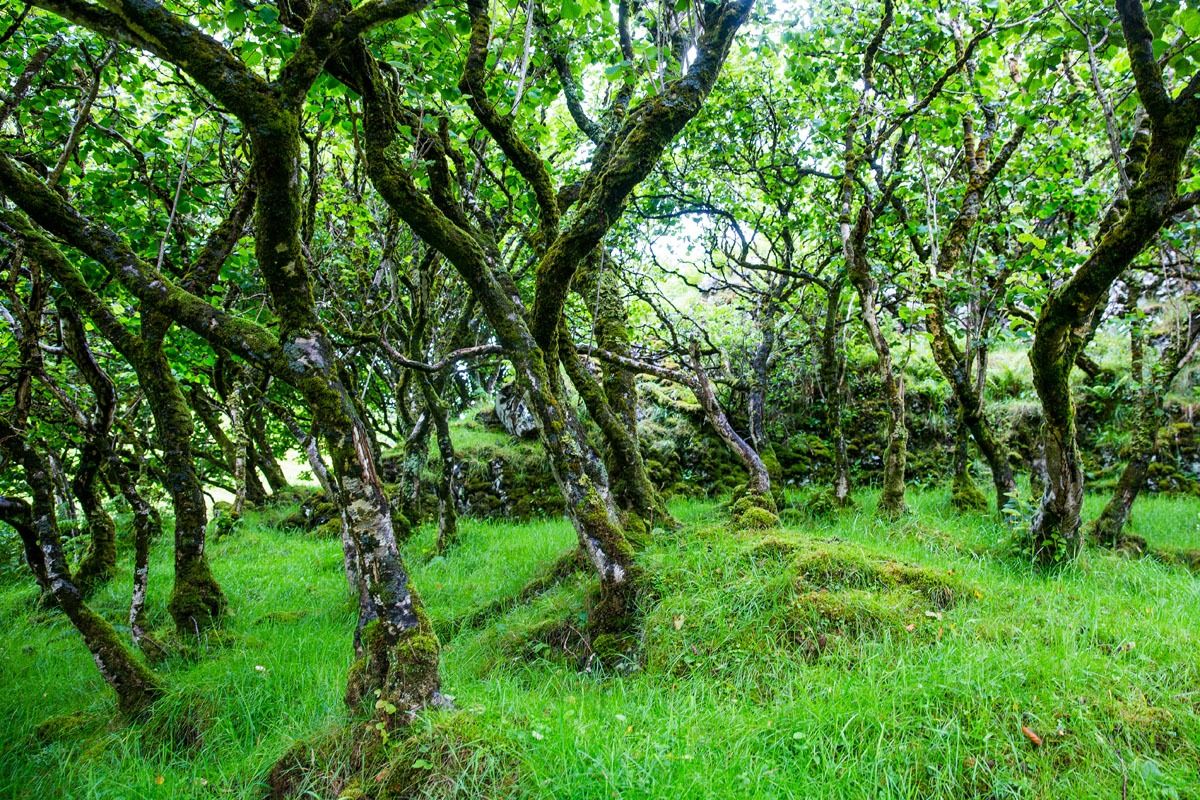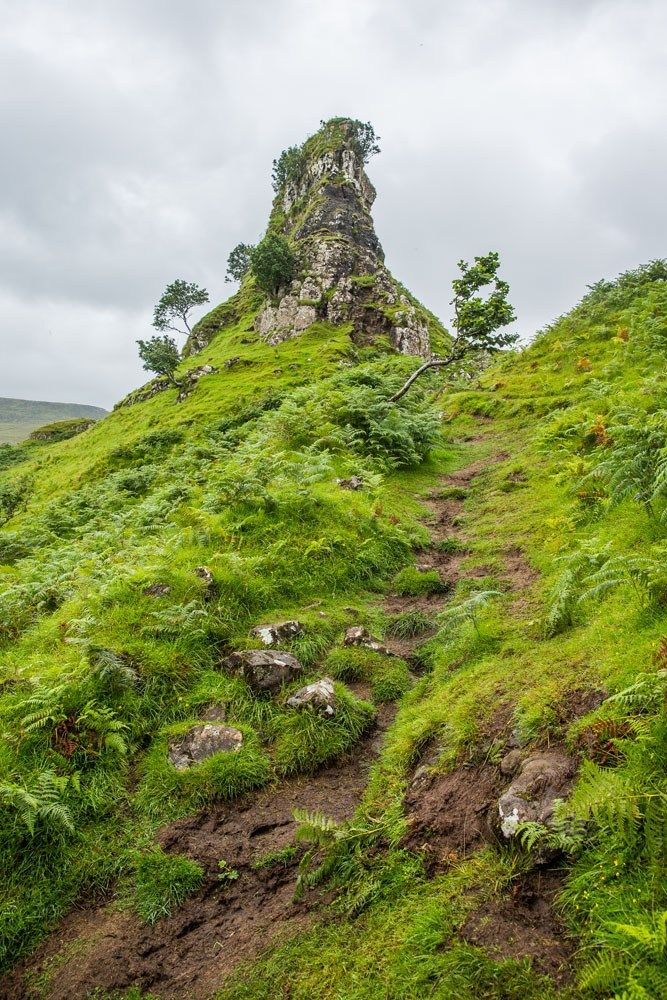 From the top of the hill, we had a great view over the area.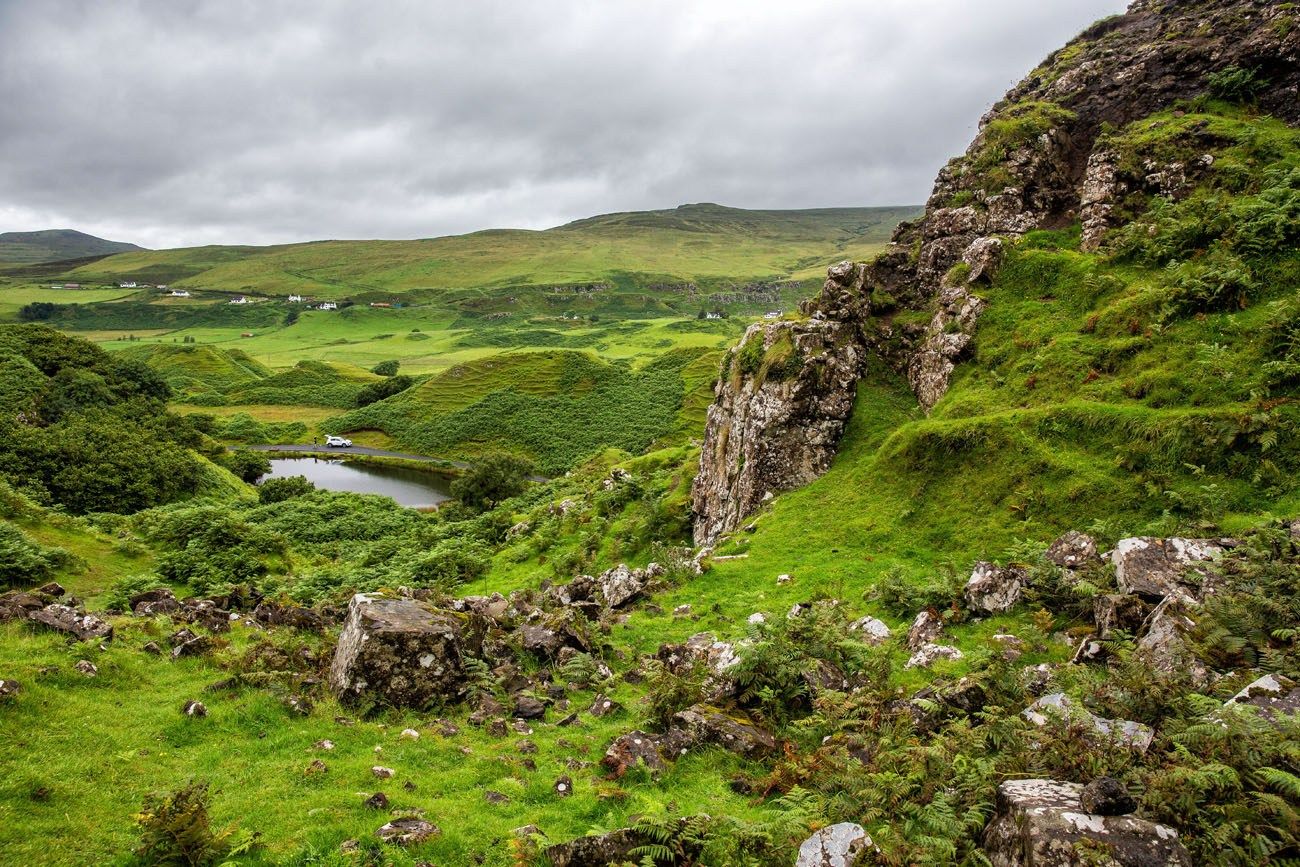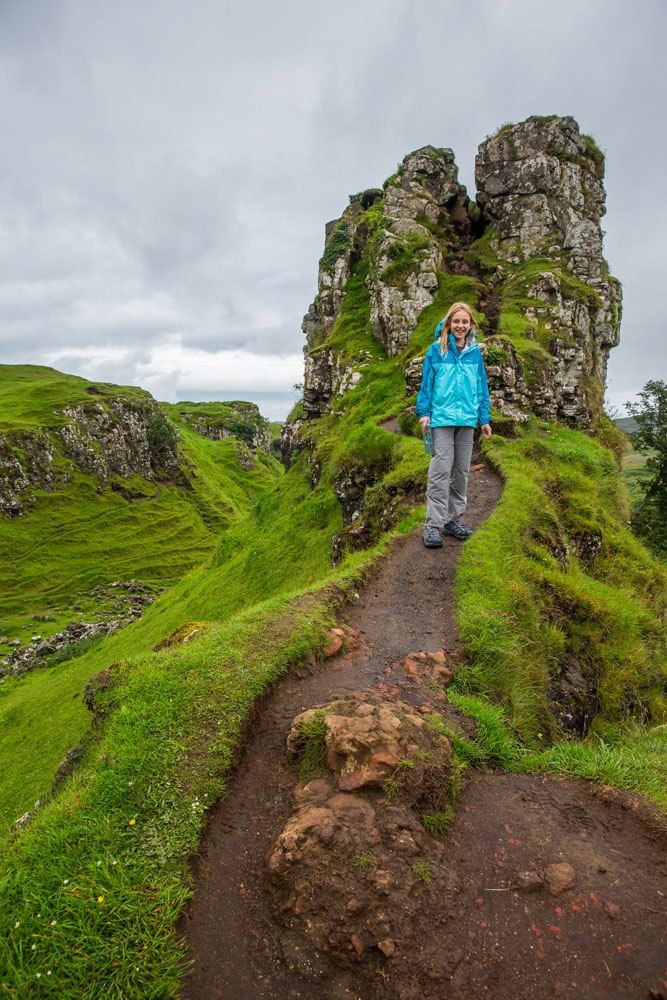 Kara and I climbed up the rocky prominence, named Castle Ewen. From this high spot we had an awesome view (and a chance to wave hello to our drone).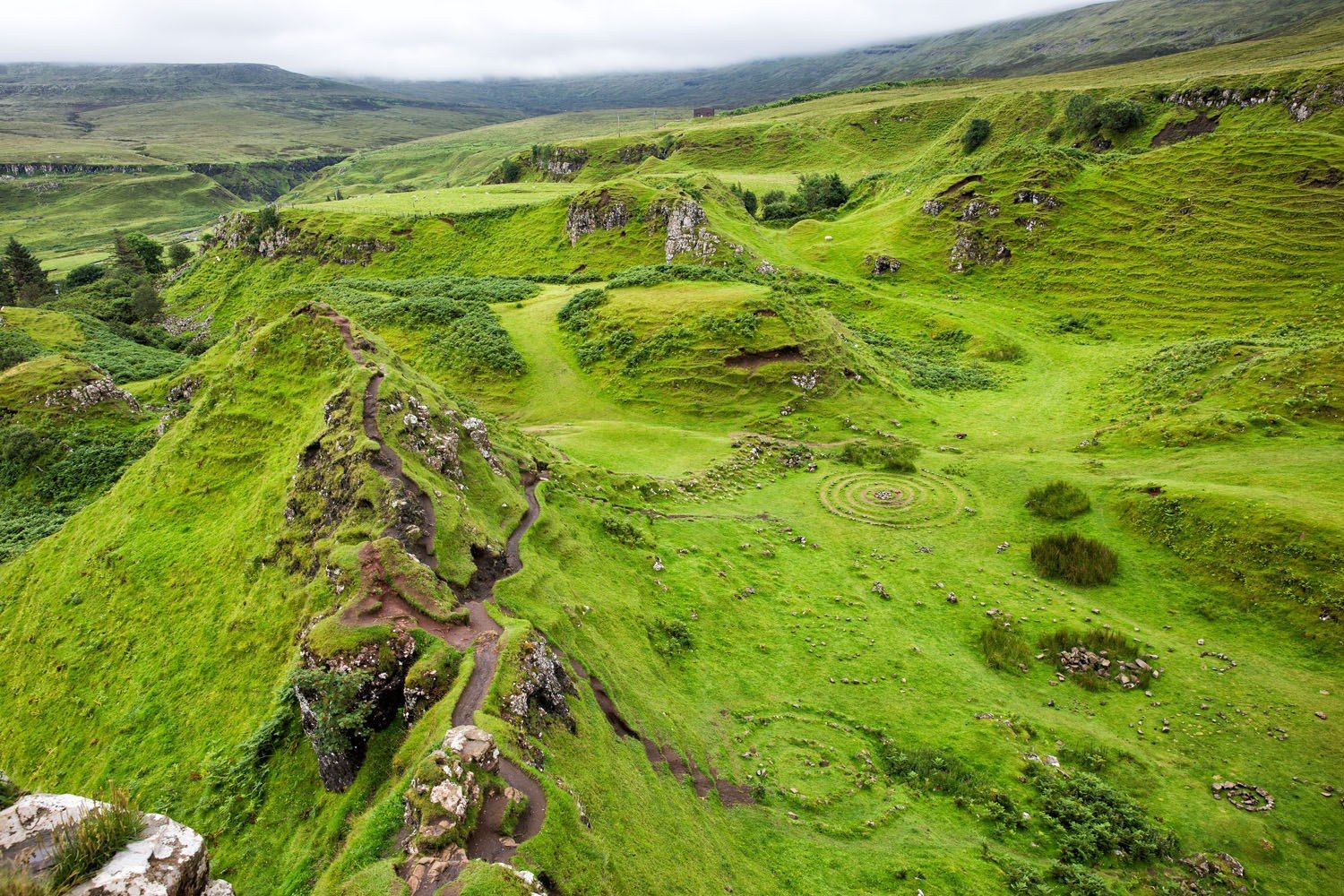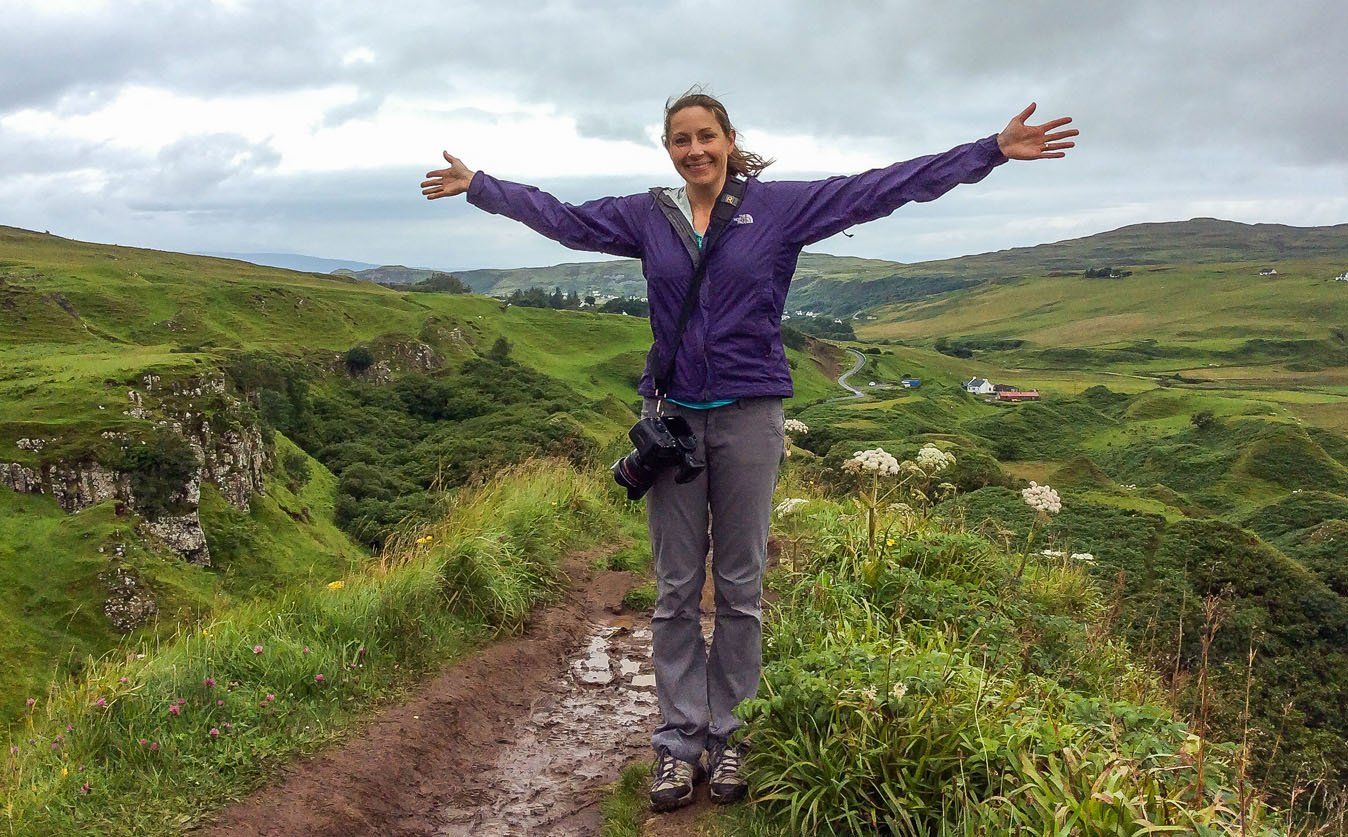 Why aren't there more people here? This place is wonderful!!
As soon as I had that thought, a small tour bus pulled up. And then a car. And a bit later, a second car. Our solitude ended, but at least we had the chance to have this place to ourselves, just for a little bit.
The Fairy Glen by Drone:
Tyler gets the credit for this video. He is our drone pilot and video editor.
Getting to the Fairy Glen
The Fairy Glen is located on the Trotternish Peninsula of the Isle of Skye. The closest town is Uig, a tiny coastal town on the western coast of the peninsula.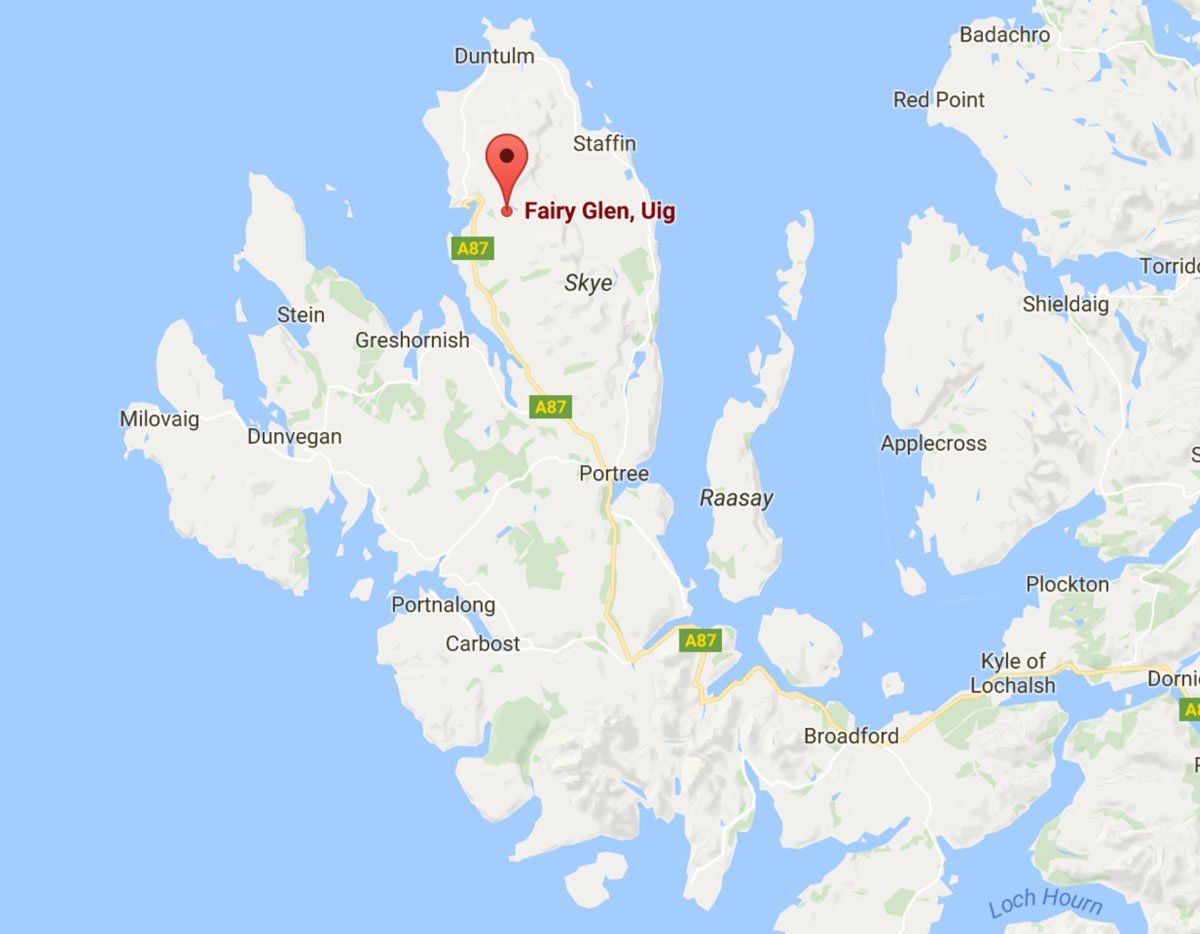 From Portree, take A87 north towards Uig. Just before the Uig Hotel, turn right onto the small single track road. There will be a road sign here to Sheader and Balnaknock.
Follow this road for 1.5 miles (2.4 km). The Fairy Glen, with its odd, mystical peaks will come into view. There are a several small turnoffs here to park your car.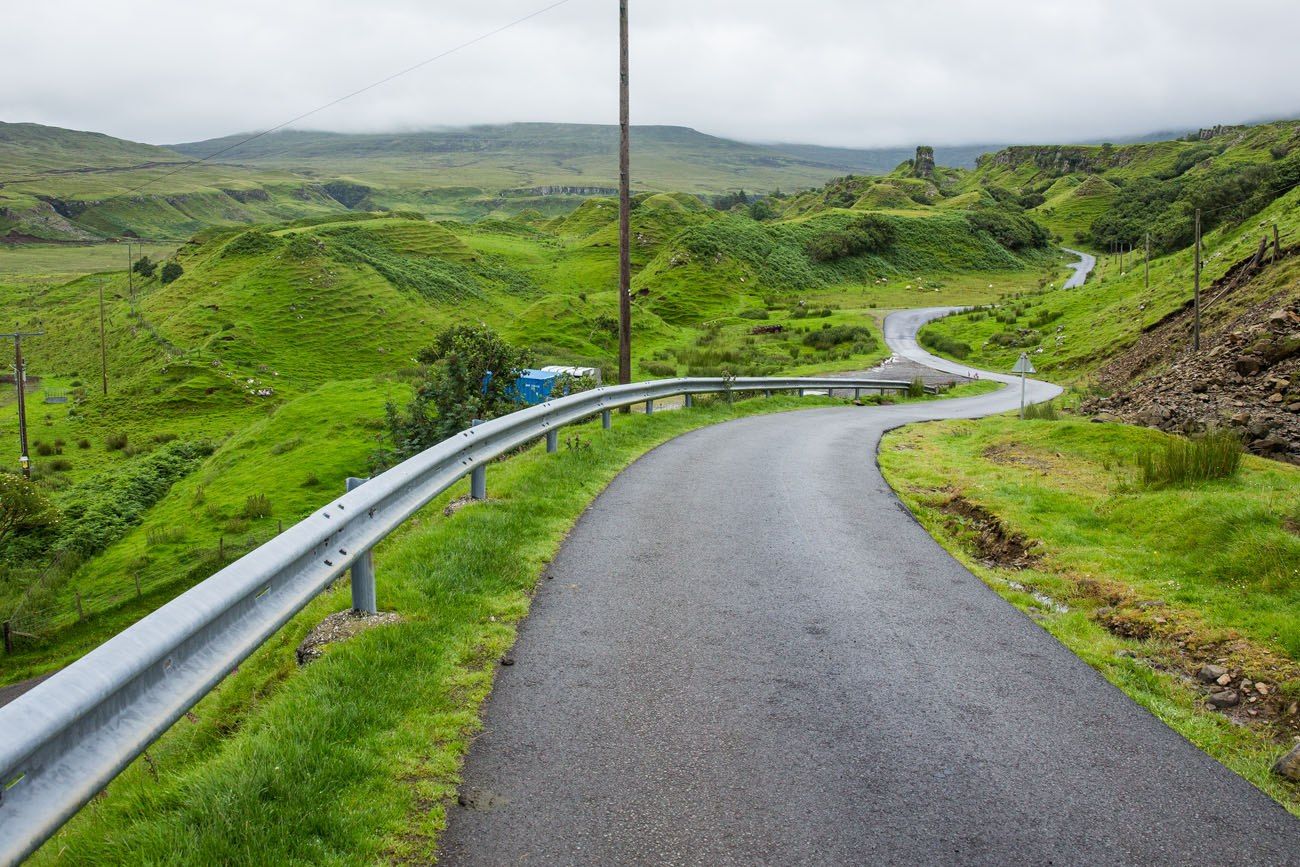 Tips on Visiting the Fairy Glen
Allow about one hour for your visit.
Get here early if you want the best chance to have the Fairy Glen all to yourself. We started here first and then went clockwise around the Trotternish Peninsula, heading next to the Quiraing.
Visiting the Fairy Glen is free.
This is a great place to visit for people of all ages and abilities. It's a great place to let kids explore…hiking trails, sheep, the chance to see a fairy…what kid wouldn't love this?
About Our Visit: We visited the Isle of Skye and Scotland in July 2016.
---
More Information for Your Trip to Scotland:
You Might Also Like: