Edinburgh is one of the best cities in Europe to take your kids. Visit a castle, climb an extinct volcano, take a Harry Potter tour, learn about medieval history, and pay a visit to a spooky dungeon. What kid would not find this interesting? If you plan on visiting Edinburgh with kids, we have great ideas to make your visit exciting for the whole family.
11 Awesome Things to do in Edinburgh with Kids
1. Tour the Edinburgh Castle
A visit to the Edinburgh Castle is a must when in Edinburgh. Join a tour or stroll through the castle at your own pace. Kids will love seeing the Crown Jewels, the Great Hall, Mons Meg, and the views of the city.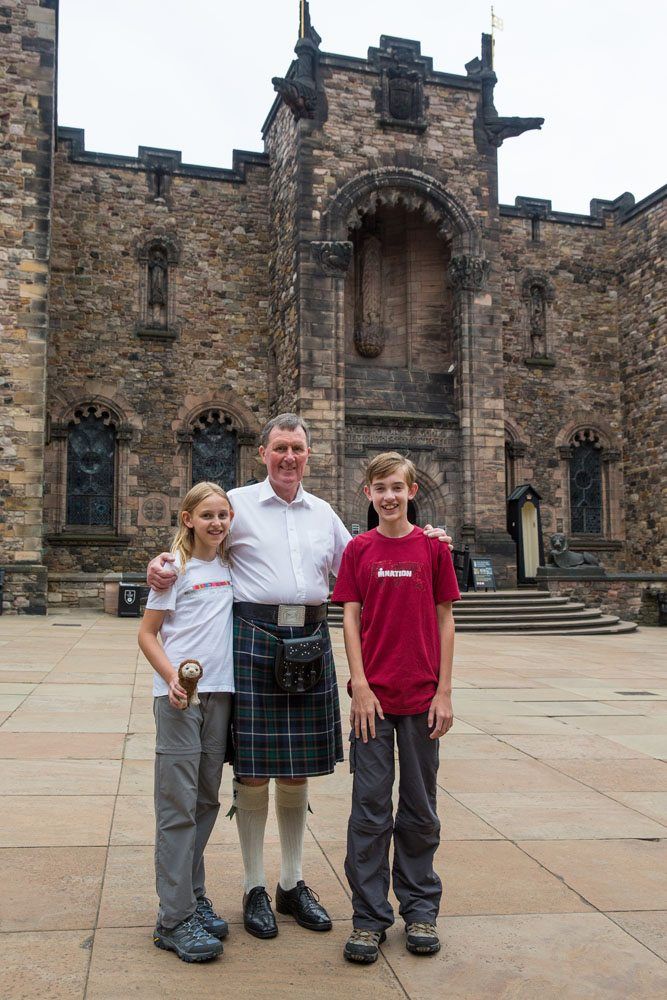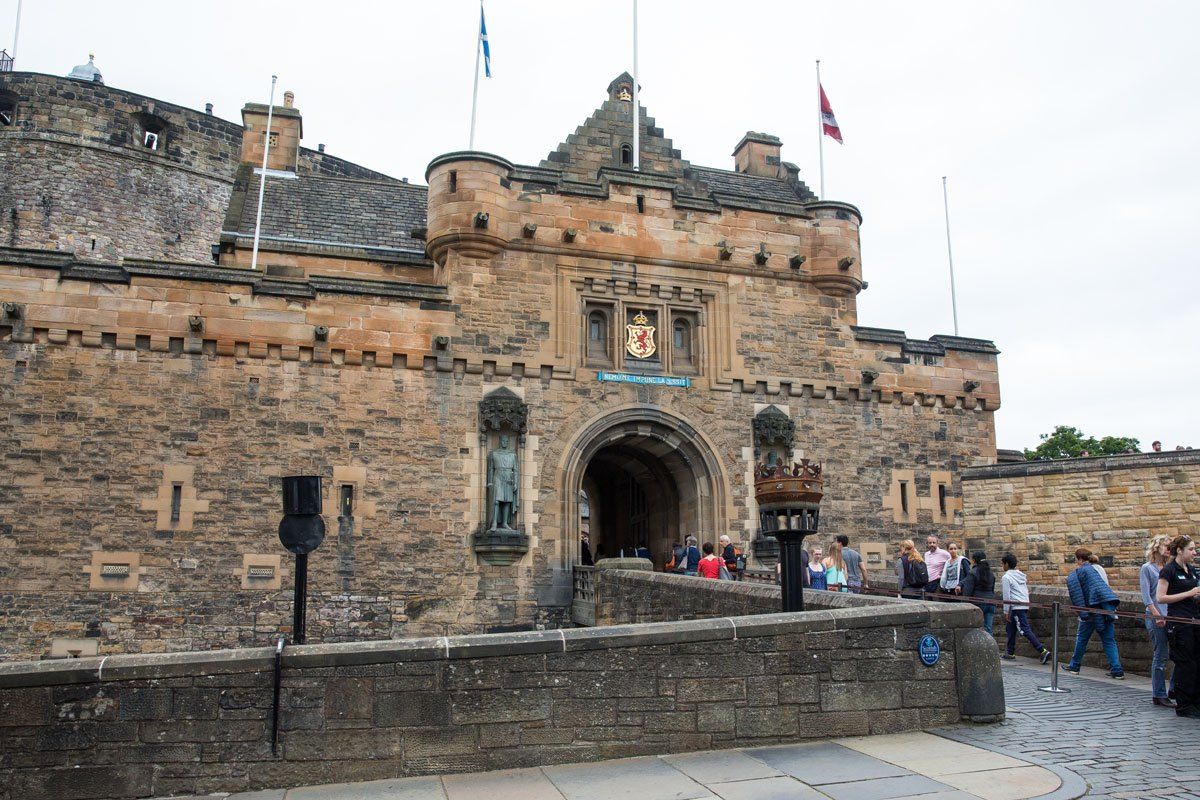 Edinburgh Castle | Things to do in Edinburgh with Kids
2. Climb the Scott Monument
Tyler and Kara loved climbing the narrow, spiral staircase to the top of the Scott Monument. From the top is one of the best views of Edinburgh.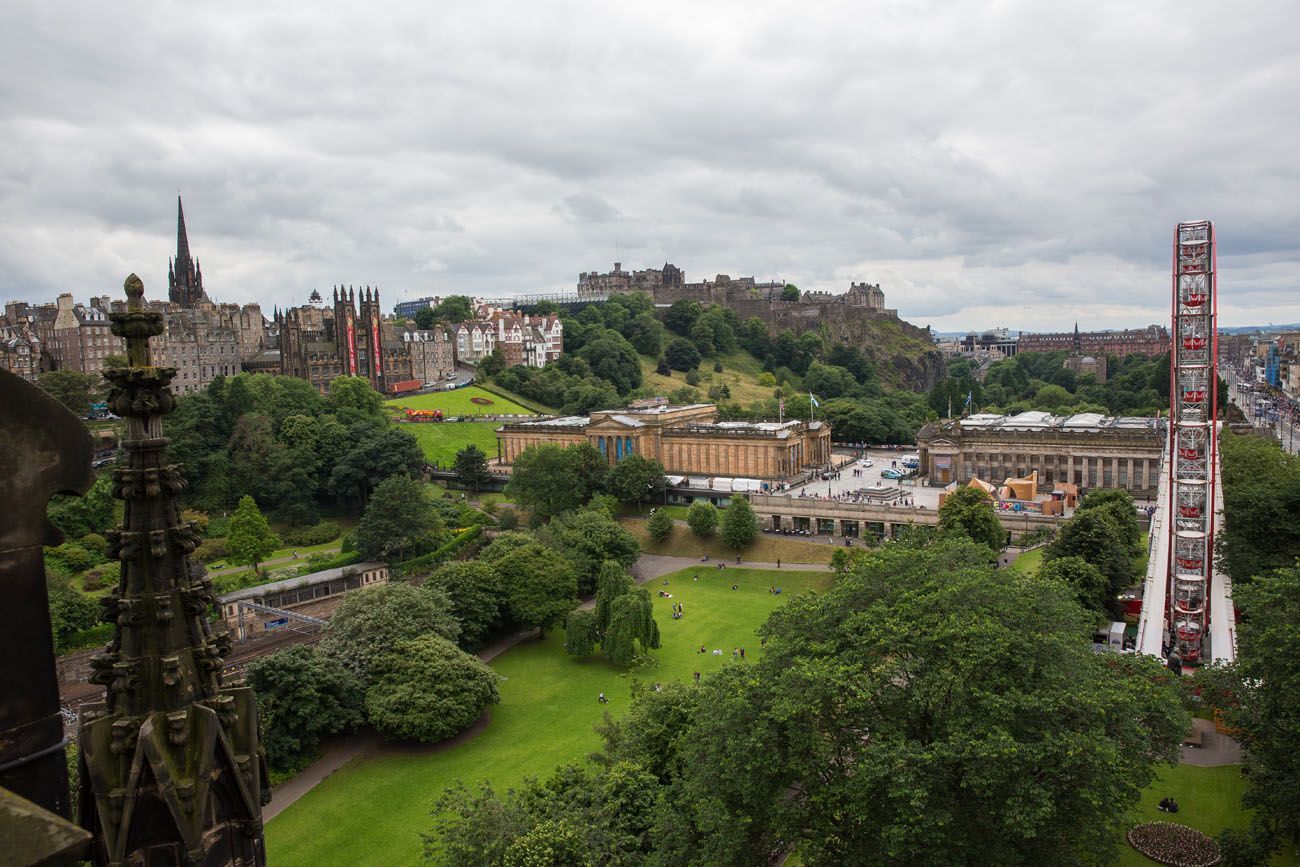 Be prepared for crowds during the busy summer months. Traffic jams on the stairs are common but that makes it all the more fun.
Plan Your Visit:
287 steps to the top
Hours: Daily 10 am to 3:30 pm
Last admission is 30 minutes before closing time
Click here to get updated prices and times
3. Walk the Royal Mile
The Royal Mile is the main thoroughfare through Edinburgh. It connects the Edinburgh Castle to Holyrood Palace. We loved walking this street. It's like stepping back in time, with the cobblestones, stone buildings, and oddly named alleyways called a "close." Street performers are out in the afternoon, making it even more fun for the family.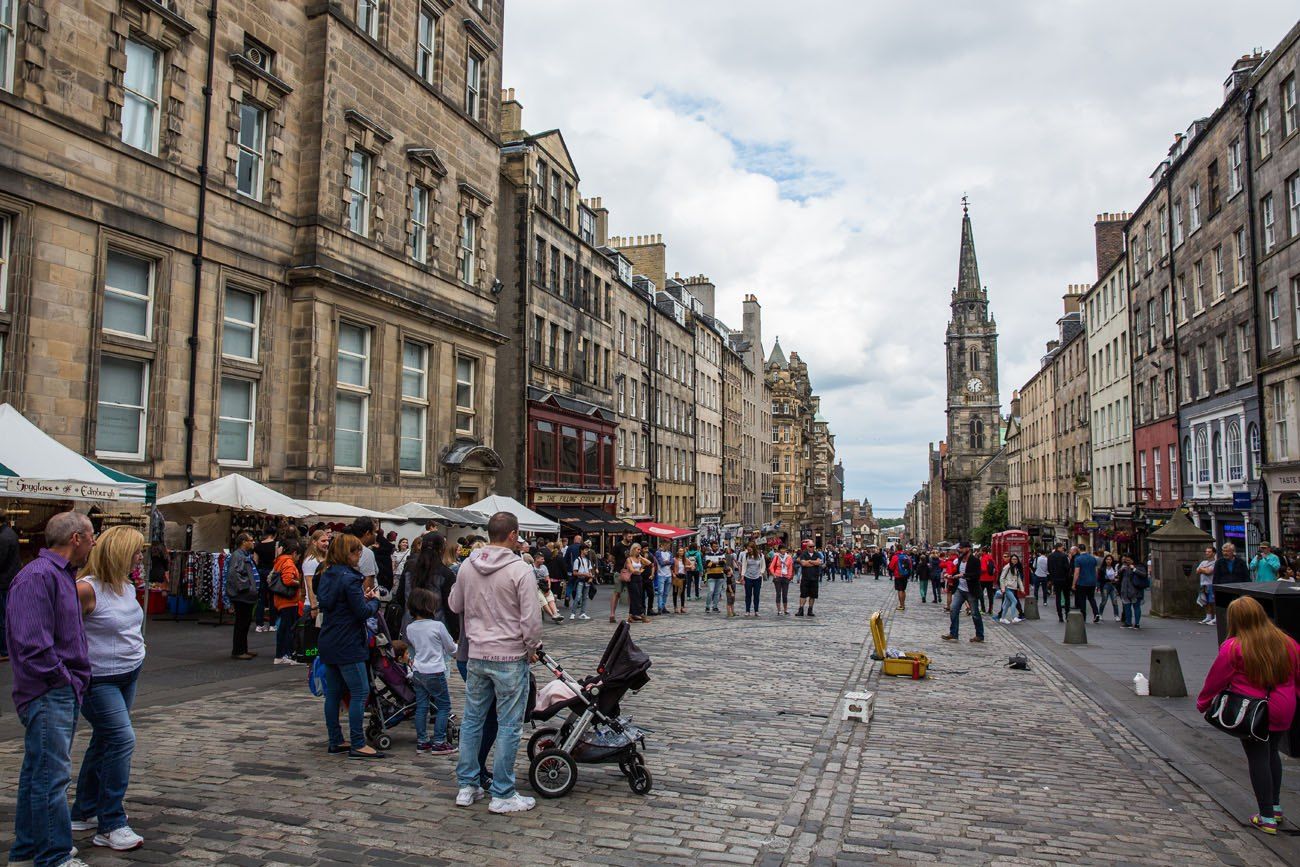 The Royal Mile | Things to do in Edinburgh with Kids
4. Edinburgh's Most Interesting History Lesson: Real Mary King's Close
This is the perfect tour to learn about medieval life in Edinburgh. Tyler and Kara hate tours and avoid them whenever possible.
This one is different.
This one is educational but also very enjoyable.
This tour took us through 1645 Edinburgh, down Mary King's Close, a real alleyway in the city. This was the year of the Black Death, when one-third of Edinburgh's population succumbed to this terrible illness. With our entertaining guide, we learned what it was like to live in Edinburgh during these hard times. Plus, learning about the people's bathroom habits was hysterical in that gross sort of way that kids love.
Your kids will be shouting "gardyloo!" for the rest of the day.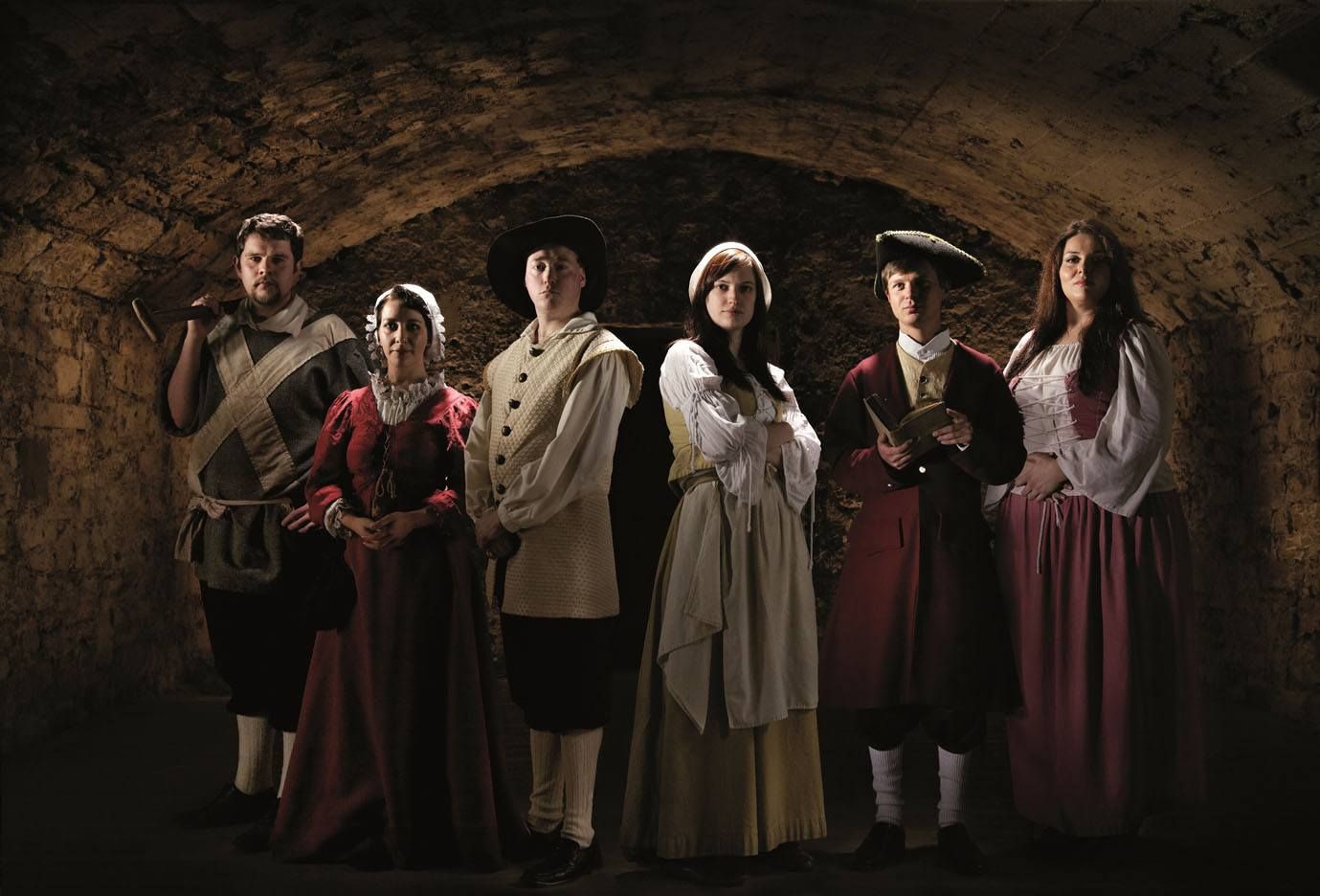 Photo Credit: Real Mary King's Close
Plan Your Visit
This tour would be appropriate for any child over the age of 5.
Tours last one hour. Arrive 15 minutes prior to your scheduled time.
Book your tickets online to get the date and time you want!
Website: Get updated prices and hours, and make your reservation on the official website
5. A Must for Harry Potter fans: The Potter Trail
On this tour, visit where JK Rowling wrote the Harry Potter books and see the locations that inspired the scenes and characters in the series.
Plan Your Visit
This tour is appropriate for anyone over the age of 5.
The tour is free but they ask for tips at the end.
Tours are held four to five days per week, depending on the season. Check the website for full details.
Website: www.pottertrail.com
6. National Museum of Scotland
Most kids I know dread a visit to a museum. But this one is fun and has a lot of exhibits tailored for kids. There is something here for everyone. Learn about Scottish history, take a spin on the giant hamster wheel, travel around the world in the World Cultural Galleries, and see an Apple computer from 1976.
Plan Your Visit
Open Daily 10:00 – 17:00
Admission is free, donations are welcome
Website: www.nms.ac.uk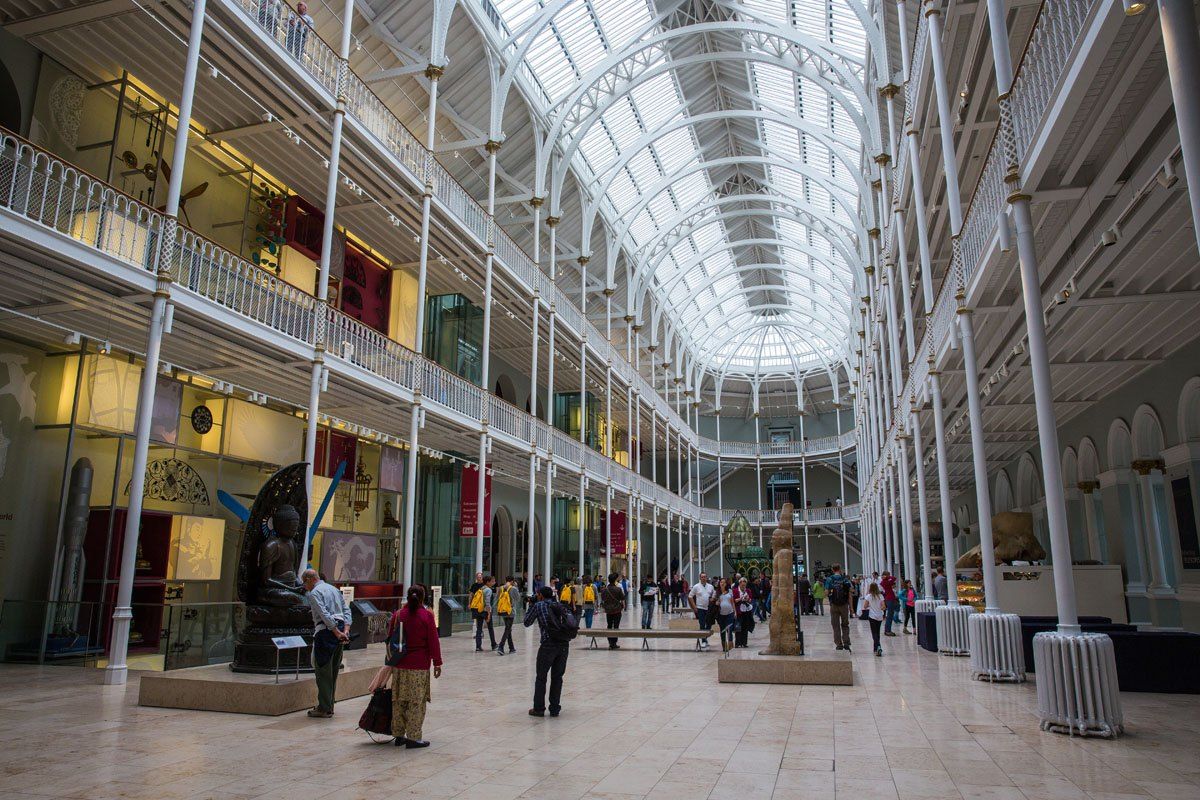 National Museum of Scotland | Things to do in Edinburgh with Kids
7. Climb Arthur's Seat
Arthur's Seat is the grassy hill jutting up from the city of Edinburgh. It is the remains of a volcano that erupted here millions of years ago.
Hundreds of people a day climb Arthur's Seat for another amazing view of the city. Gravel and dirt hiking trails snake their way to the top. This is fun for adventurous kids over the age of five. It's also a great way to take a break from the city without leaving the city limits.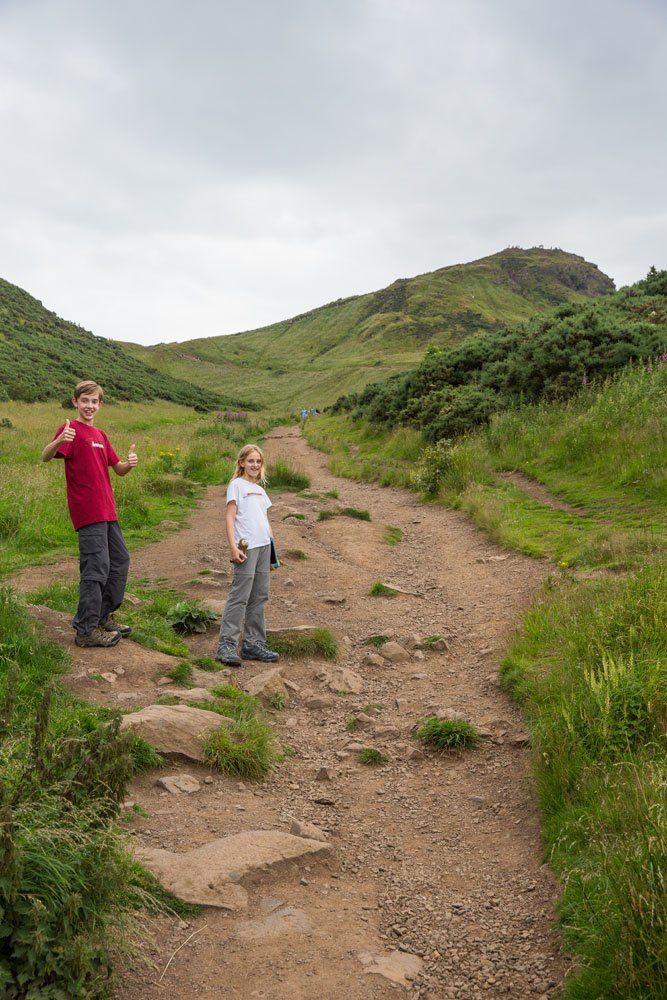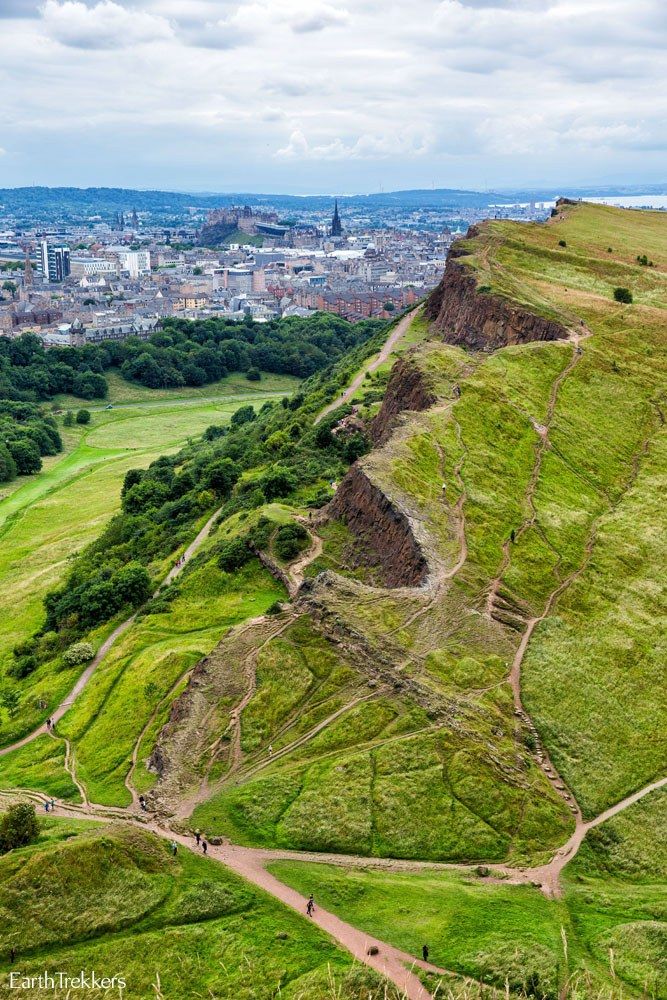 View from Arthur's Seat | Things to do in Edinburgh with Kids
8. Camera Obscura and World of Illusions
This is fun break from city sightseeing. Located just down the Royal Mile from Edinburgh Castle, this makes a great pitstop for kids (and adults). There is a lot to do here. Six floors are filled with illusions, puzzles, and optical tricks. From the rooftop are excellent views of the city.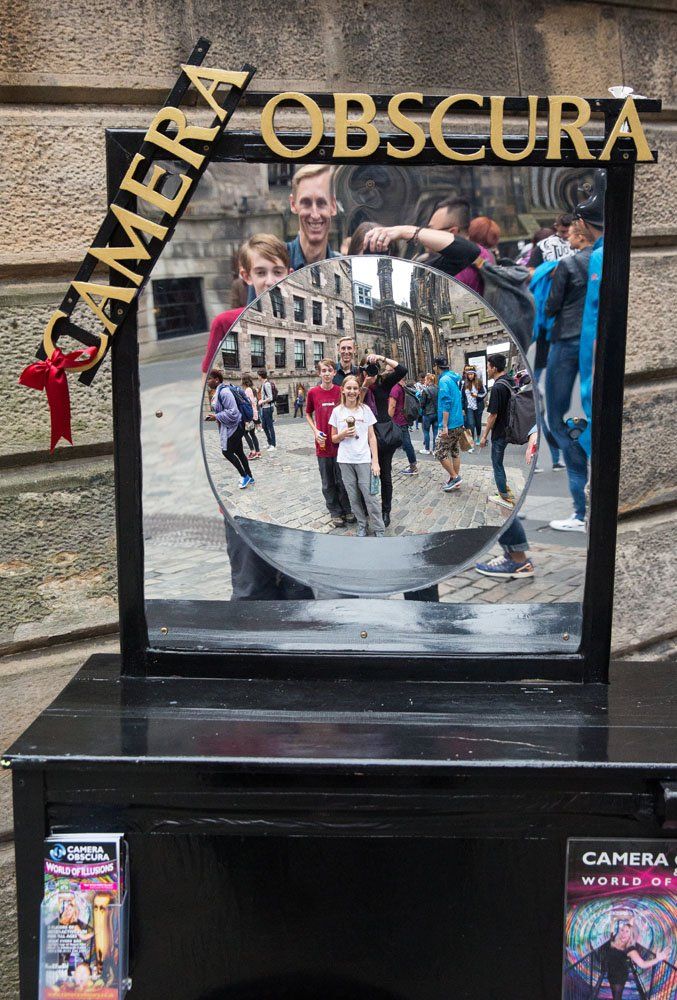 During the camera obscura show, see live moving images of Edinburgh projected onto a viewing table via a periscope.
Website: Get updated hours and pricing on the official website.
9. The Edinburgh Dungeon
The Edinburgh Dungeon is an 80 minute journey through Scotland's darkest history. It's spooky and hilarious, teaching visitors about the history of Scotland in a fun way. Visitors are taken from show to show and will even go on two rides. Are you brave enough?
The minimum recommended age is 8 years old. Expect loud noises, lots of darkness, and spooky stories.
Website: www.thedungeons.com/edinburgh/
10. Play Stramash in a Pub
This was one of our favorite Edinburgh moments. While taking shelter from the rain in a bookstore we discovered a Scottish game called Stramash. Similar to the board game "Sorry," Stramash became one of our first souvenirs of the trip.
Later in the day we visited Pickles Pub. This is a great spot to visit in Edinburgh. The menu is limited but for us it was the perfect place for a mid-afternoon break from touring the city. We shared the meat and cheese platter and Tim and I drank wine. It was here that we played Stramash for the first time, a very fun game in an awesome setting.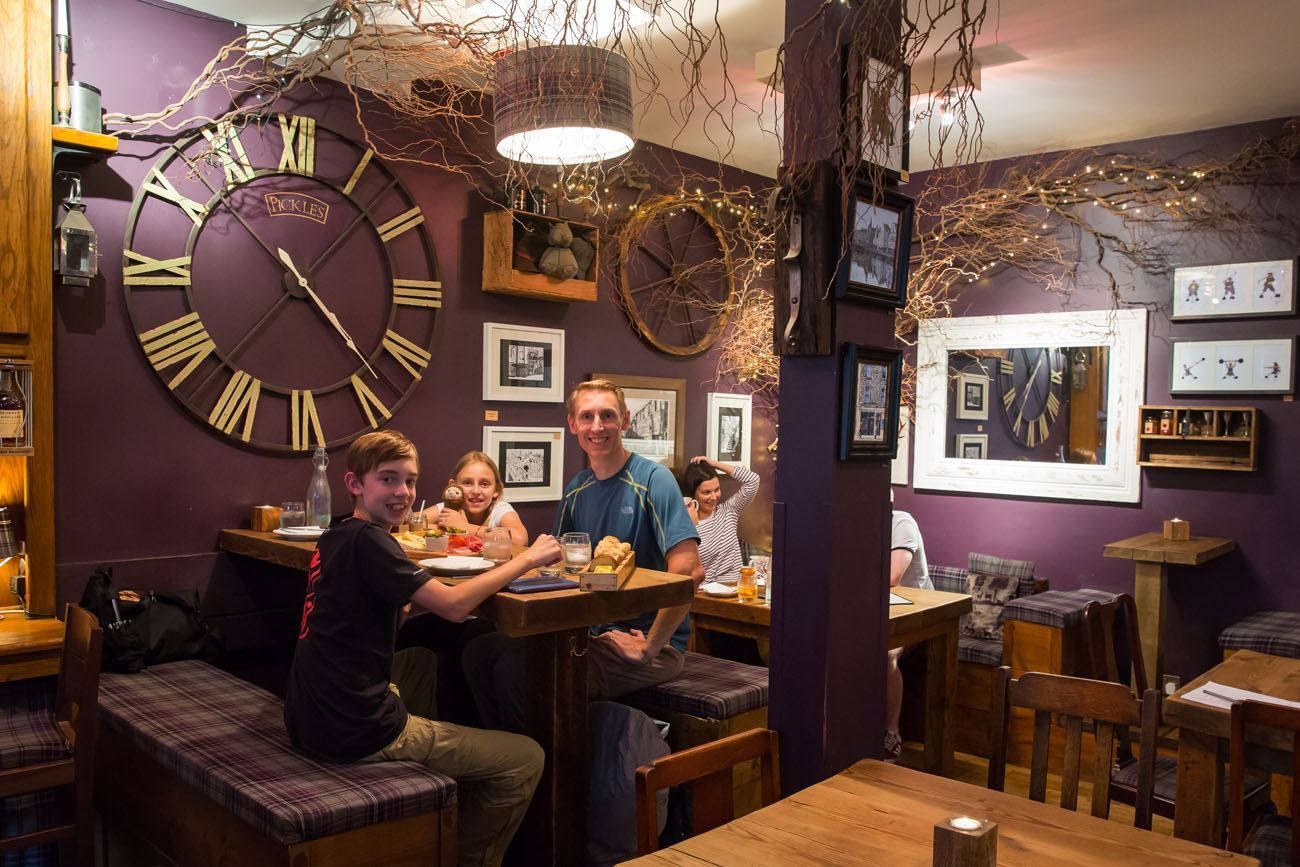 Pickles Pub | Things to do in Edinburgh with Kids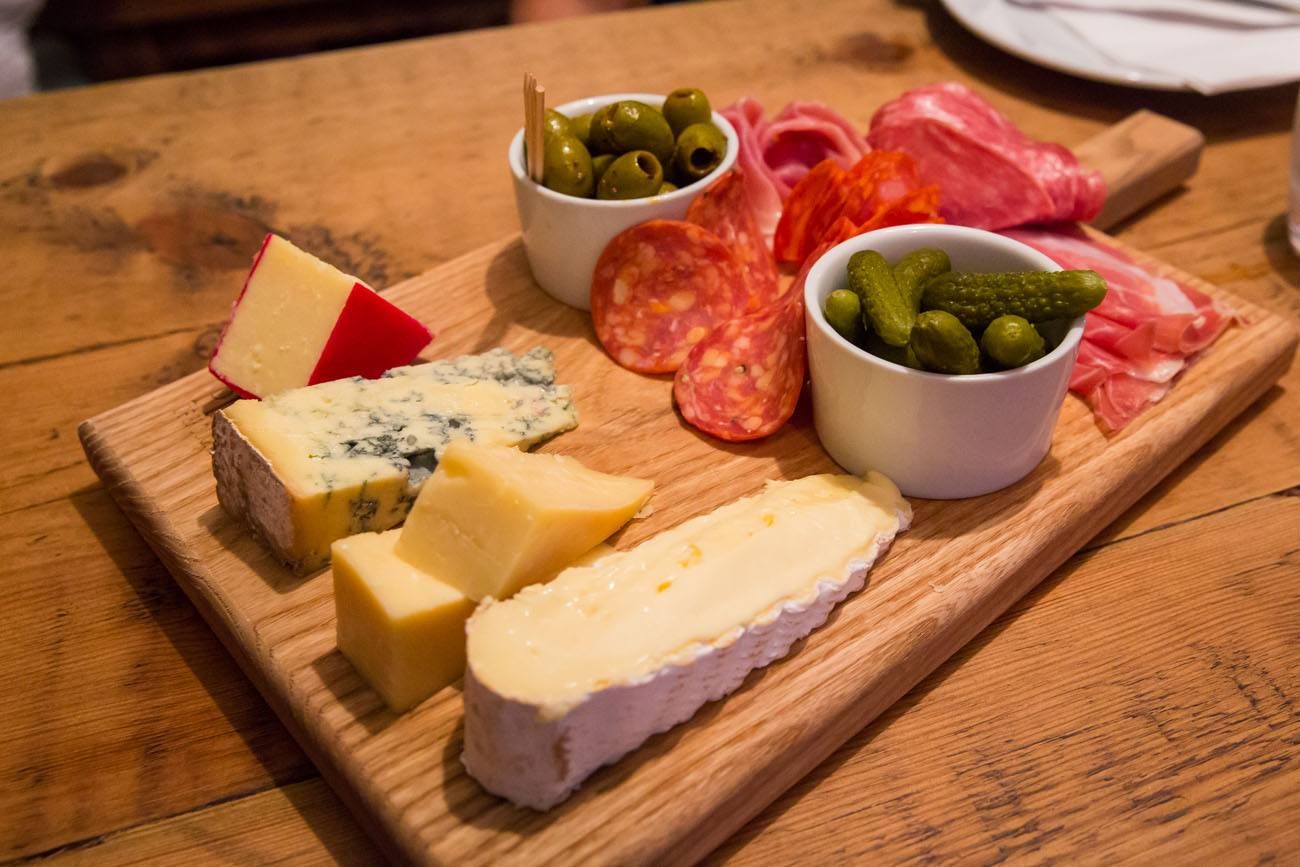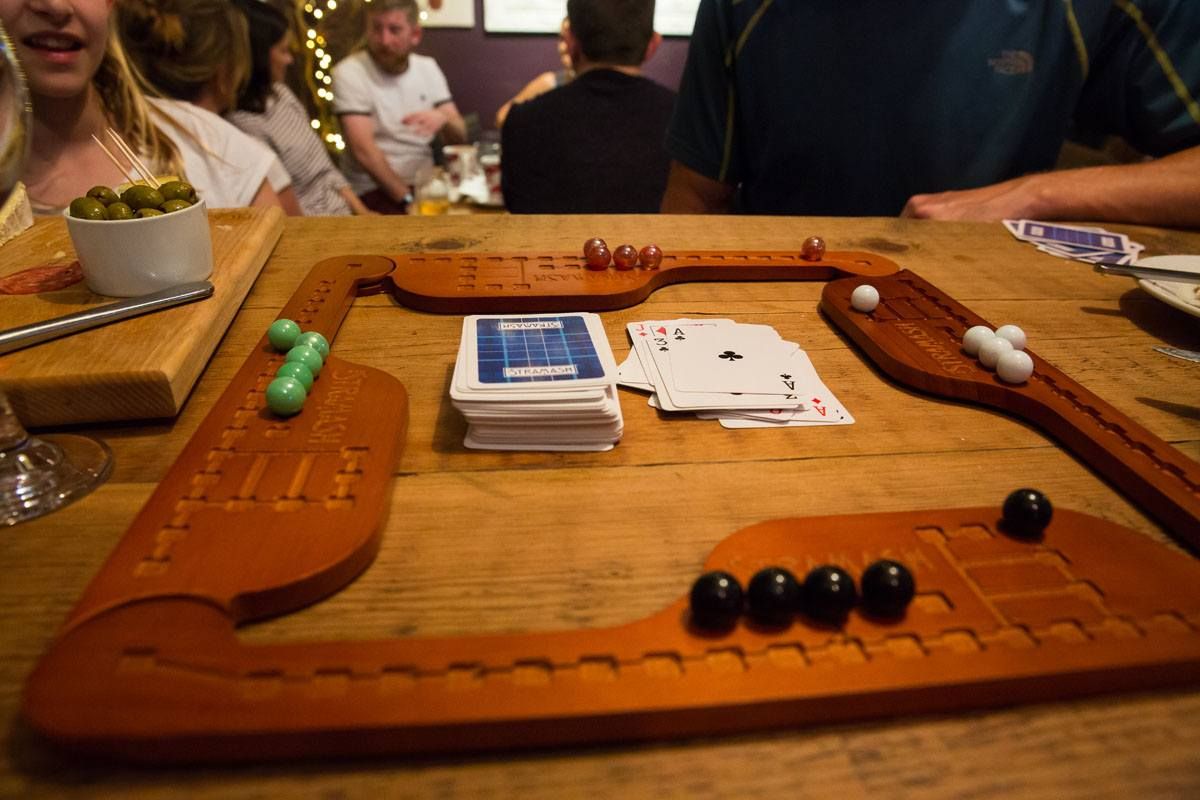 Stramash | Things to do in Edinburgh with Kids
During the daytime, most pubs in Scotland do not mind if you bring your kids. Some places ask that you order food for your kids. We began to look forward to our mid-afternoon break at a pub, playing Stramash and snacking on traditional pub grub.
11. Surgeons' Hall Museums
Geared towards adults, older kids, and anyone with an interest in the medical field, this is a fascinating look into what can go wrong inside of our bodies. The Wohl Pathology Museum is home to one of the largest collections of pathological specimens in the world. It's a bit gruesome, but for some that may be the appeal. Tyler and Kara were mesmerized, looking at birth defects, fractured bones that never healed, and cancers. If you want a change of pace from the typical Edinburgh sightseeing circuit this may be a place to visit.
---
And when visiting Edinburgh, always remember…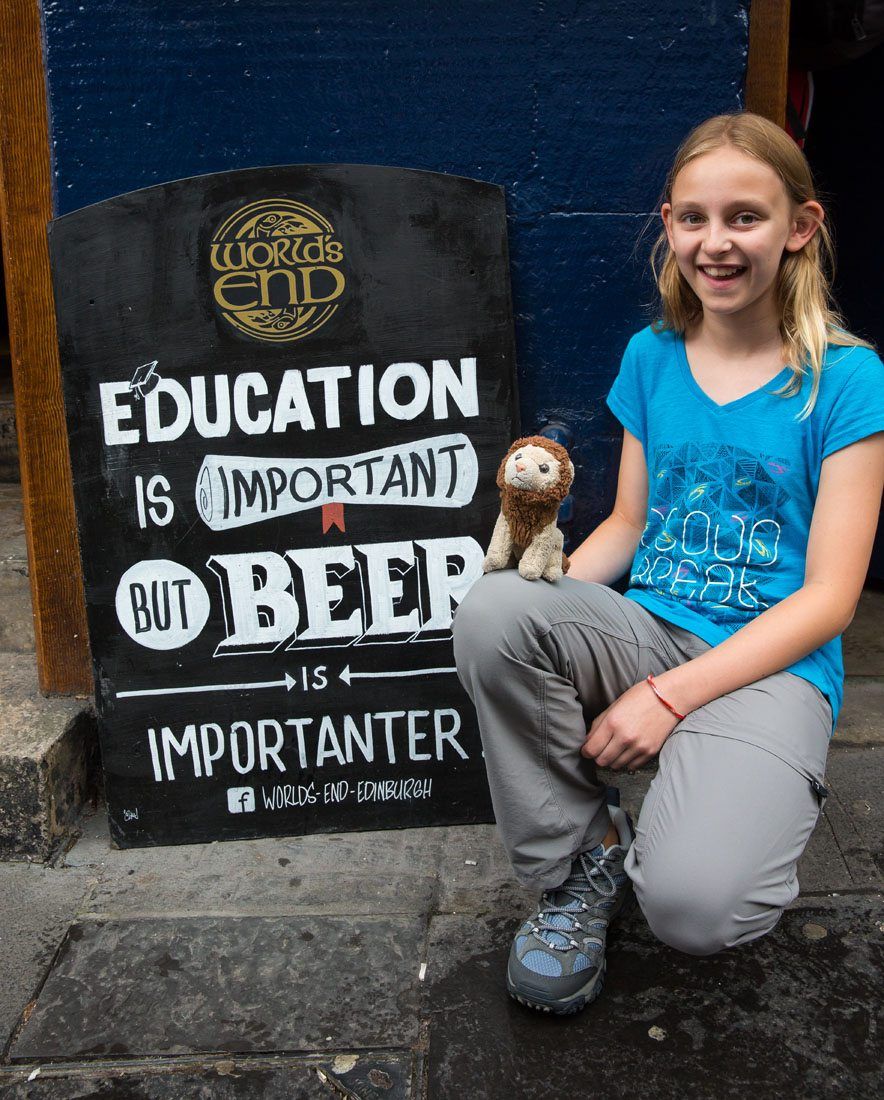 ---
If you have any questions about things to do in Edinburgh with kids, or if you want to share your experience, let us know in the comment section below.
More Information about Scotland
EDINBURGH: Learn about the best things to do and how to plan your time in our 2 Day Edinburgh Itinerary. We also have detailed guides on how to hike to Arthur's Seat, how to visit Edinburgh Castle, and where to get the best views of Edinburgh.
GLASGOW: For ideas on what to do while in Glasgow, read our 1 Day Glasgow Itinerary.
SCOTLAND WITH KIDS: Kids will love exploring the Isle of Skye, hiking to Arthur's Seat in Edinburgh, and exploring the Fairy Glen and the Old Man of Storr on the Isle of Skye.
BEST OF THE ISLE OF SKYE: For a list of things to do, read our article Must Have Experiences in the Isle of Skye. The Old Man of Storr, the Quiraing, and the Fairy Pools are beautiful places to visit. Learn how to put this all together in our Isle of Skye Itinerary.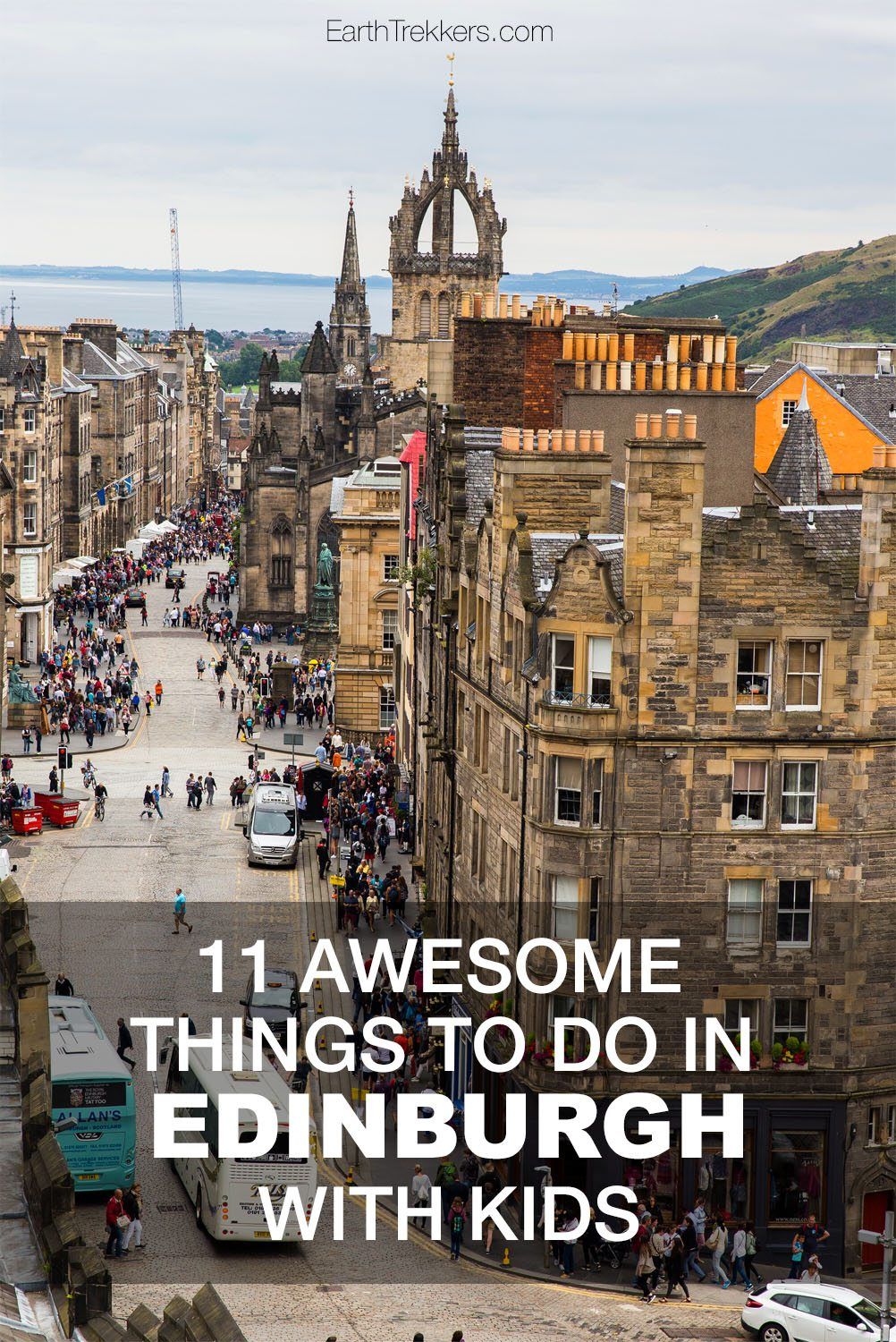 Note: This post contains affiliate links. When you make a purchase using one of these affiliate links, we get paid a small commission at no extra cost to you.
All rights reserved © Earth Trekkers. Republishing this article and/or any of its contents (text, photography, etc.), in whole or in part, is strictly prohibited.