The Isle of Skye is a must have experience in Scotland. If you want to see some truly spectacular scenery, then you must come here. We were amazed at the beauty of this island.
Whether you have one, two, or three days available, here is a list of the must-see sights on the Isle of Skye.
Old Man of Storr
One of the most photographed landscapes on the Isle of Skye, this should be at the top of your list. Easily accessible from the town of Portree, it takes a wee bit of hiking to get up to the best viewpoints, but it is absolutely worth it.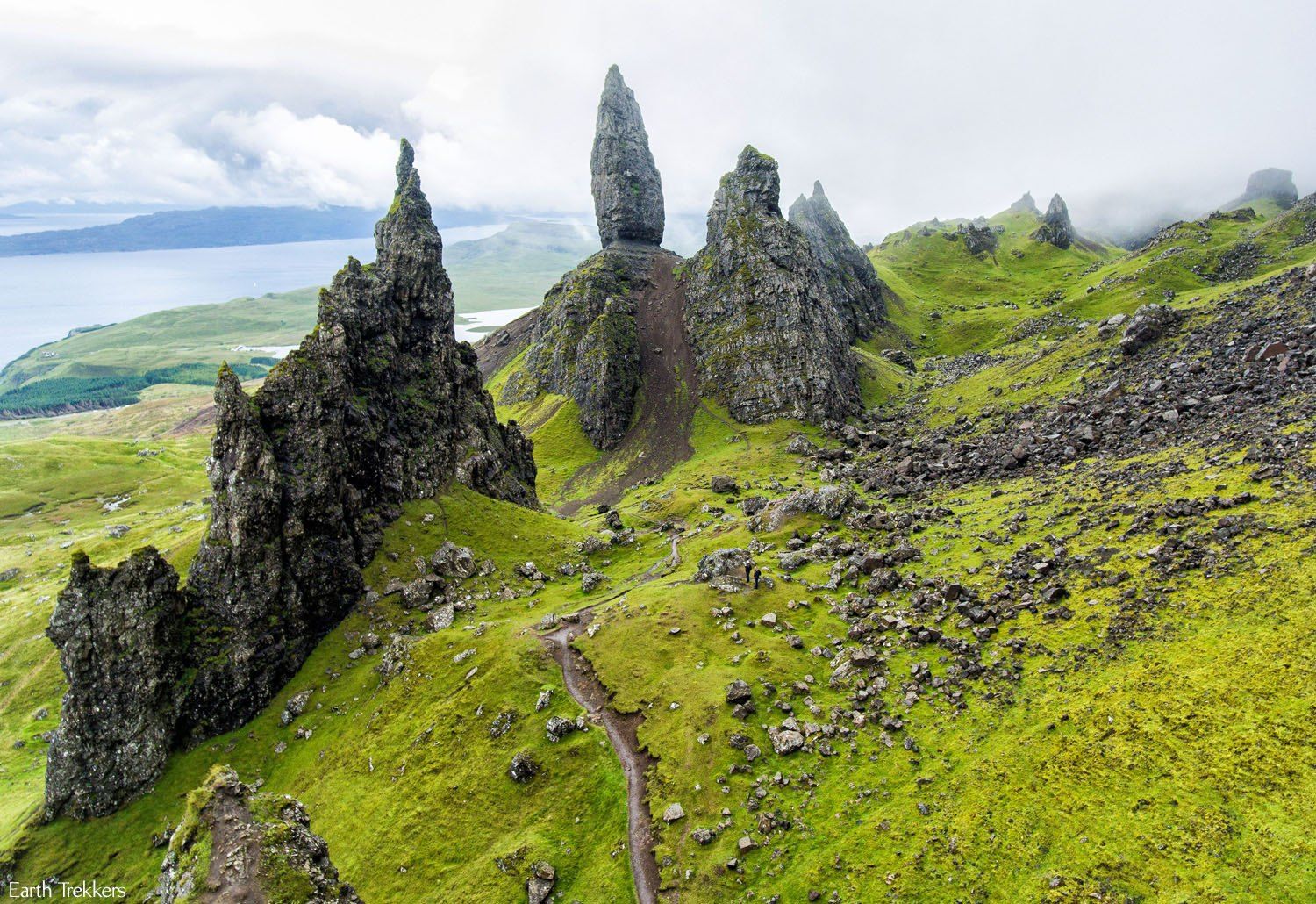 Rubha nam Brathairean (Brother's Point)
Brother's Point is the Isle of Skye's hidden treasure. It is a short hike to some of the most stunning scenery on the Isle of Skye. Very few people visit this place, making it a much better experience for those "in the know."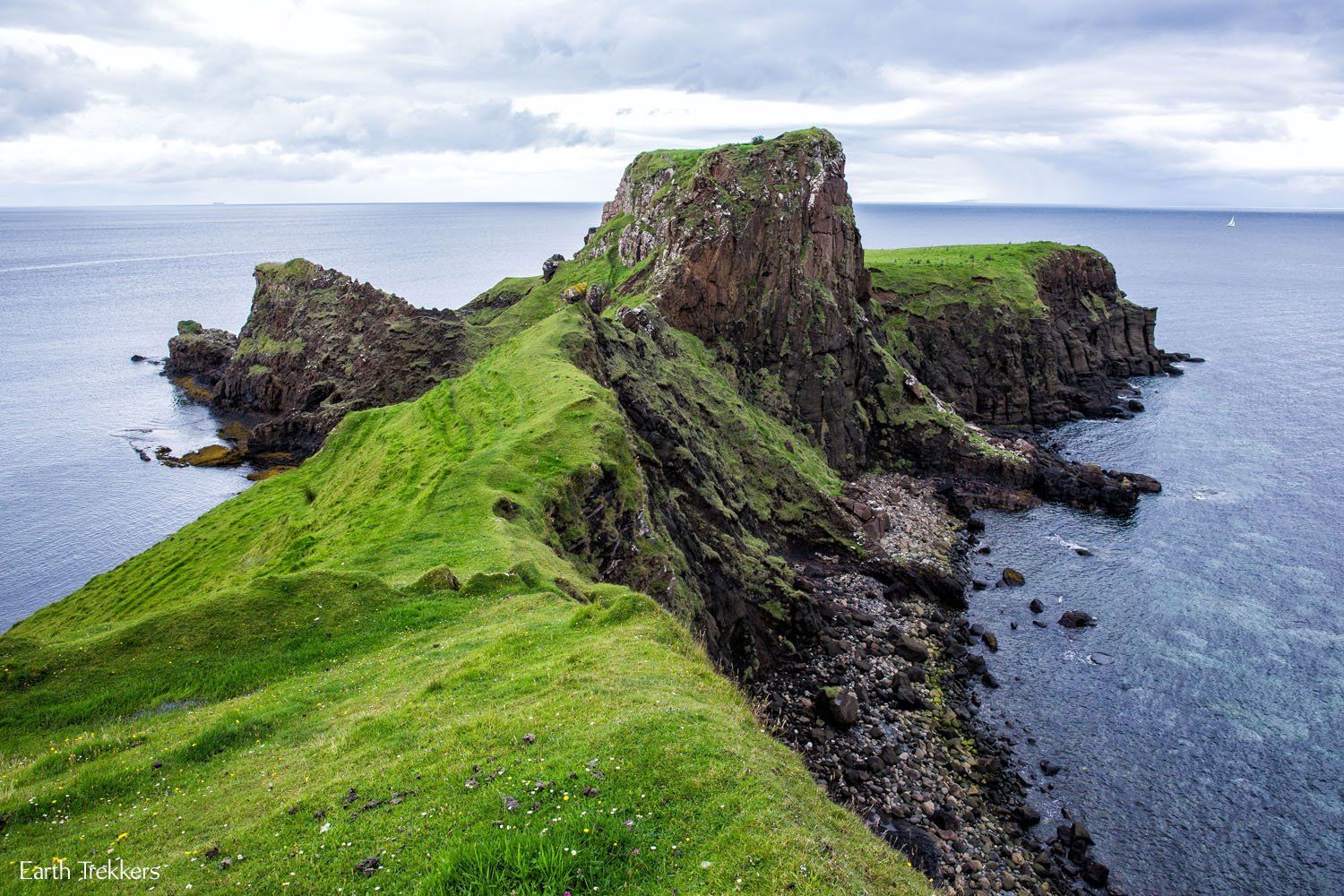 Kilt Rock and Mealt Falls
Located just a few kilometers away from Brother's Point is Kilt Rock. Simply park in the car park on A855 and walk out to the viewpoint. In one direction you will see Kilt Rock and Mealt Falls. Look south and off in the distance is Brother's Point. For epic views of the Isle of Skye with very little hiking, this quick stop is worth it.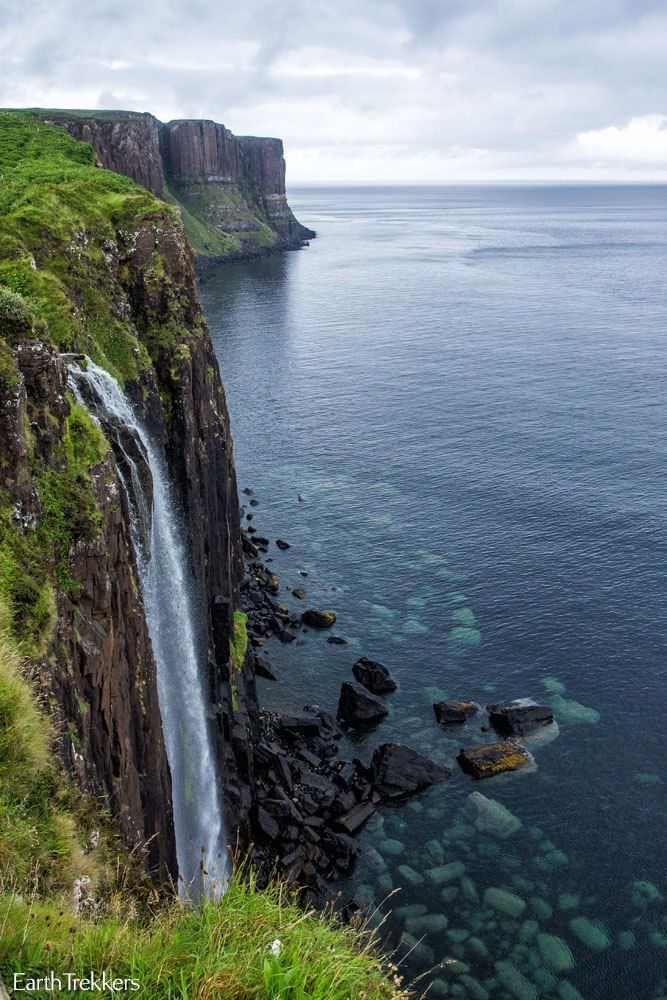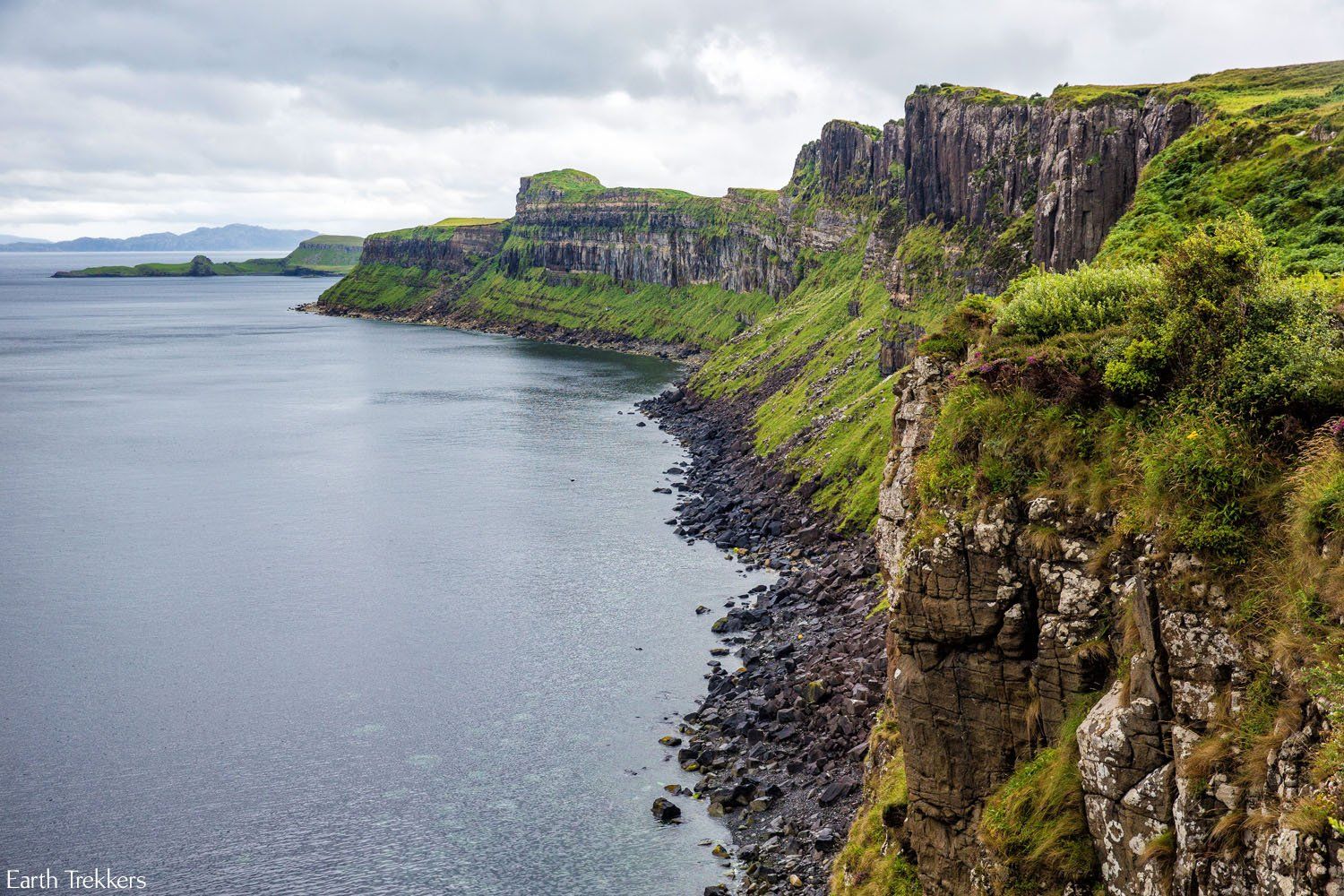 Quiraing
It has a strange name but more amazing views await. From the car park you can see more amazing Isle of Skye landscapes. For those who want to go a little farther, there is a terrific 4.5 mile hike that will give you even better views.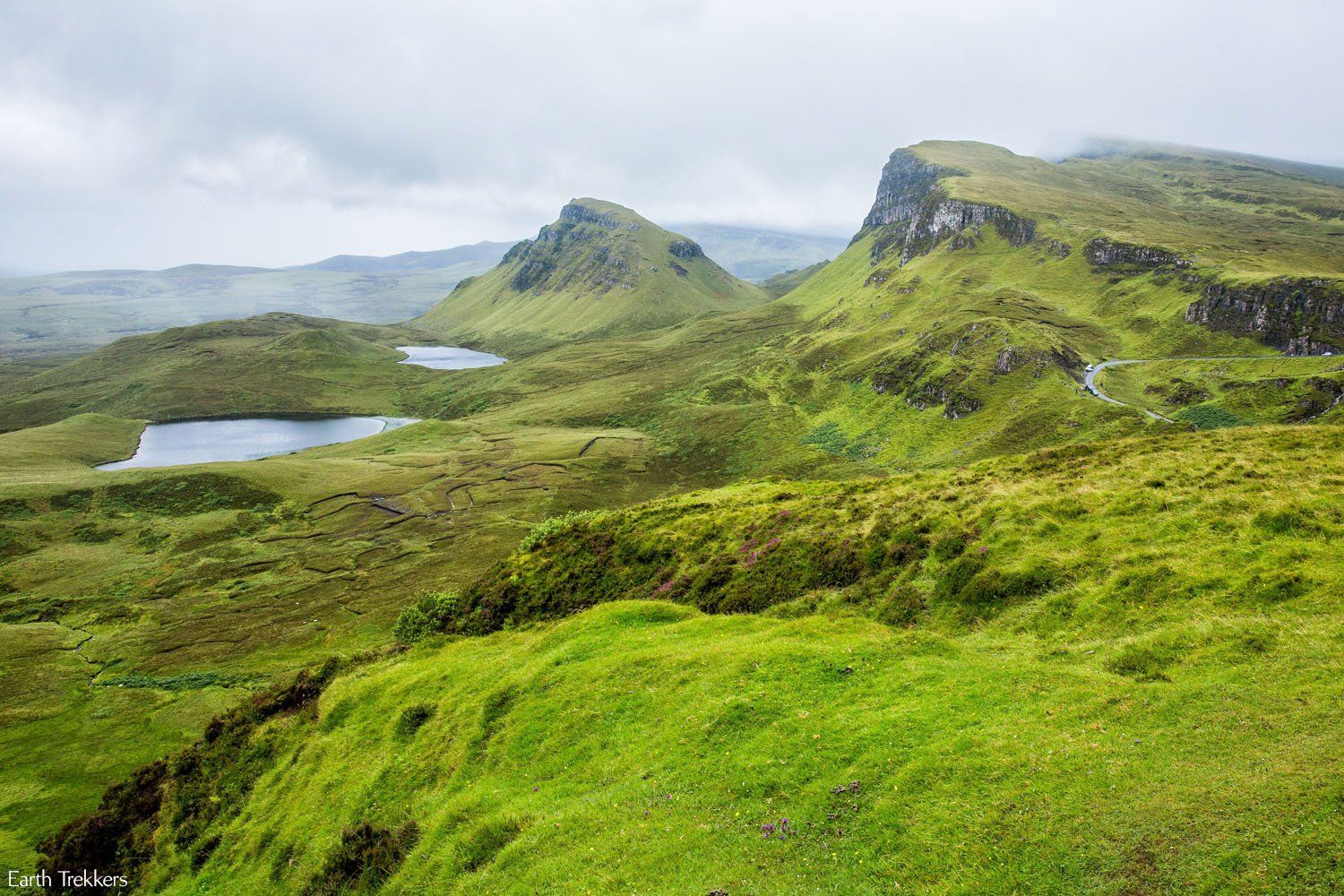 Dunvegan Castle
Tour the only castle on the Isle of Skye. We just missed Dunvegan Castle, arriving five minutes past closing time. If you enjoy touring castles, from the little bit we saw, this looks like a good one!
For more information, visit the Dunvegan Castle website.
Neist Point
Located near Dunvegan, this is another very popular site on the Isle of Skye. Many people come here at the end of the day to watch the sunset. Expect large crowds of people and an overflowing car park, especially during the busy summer months. Yes, it is worth seeing, but the crowds of people take away from some of the enjoyment. If you are short on time, Brother's Point is a similar but much better experience.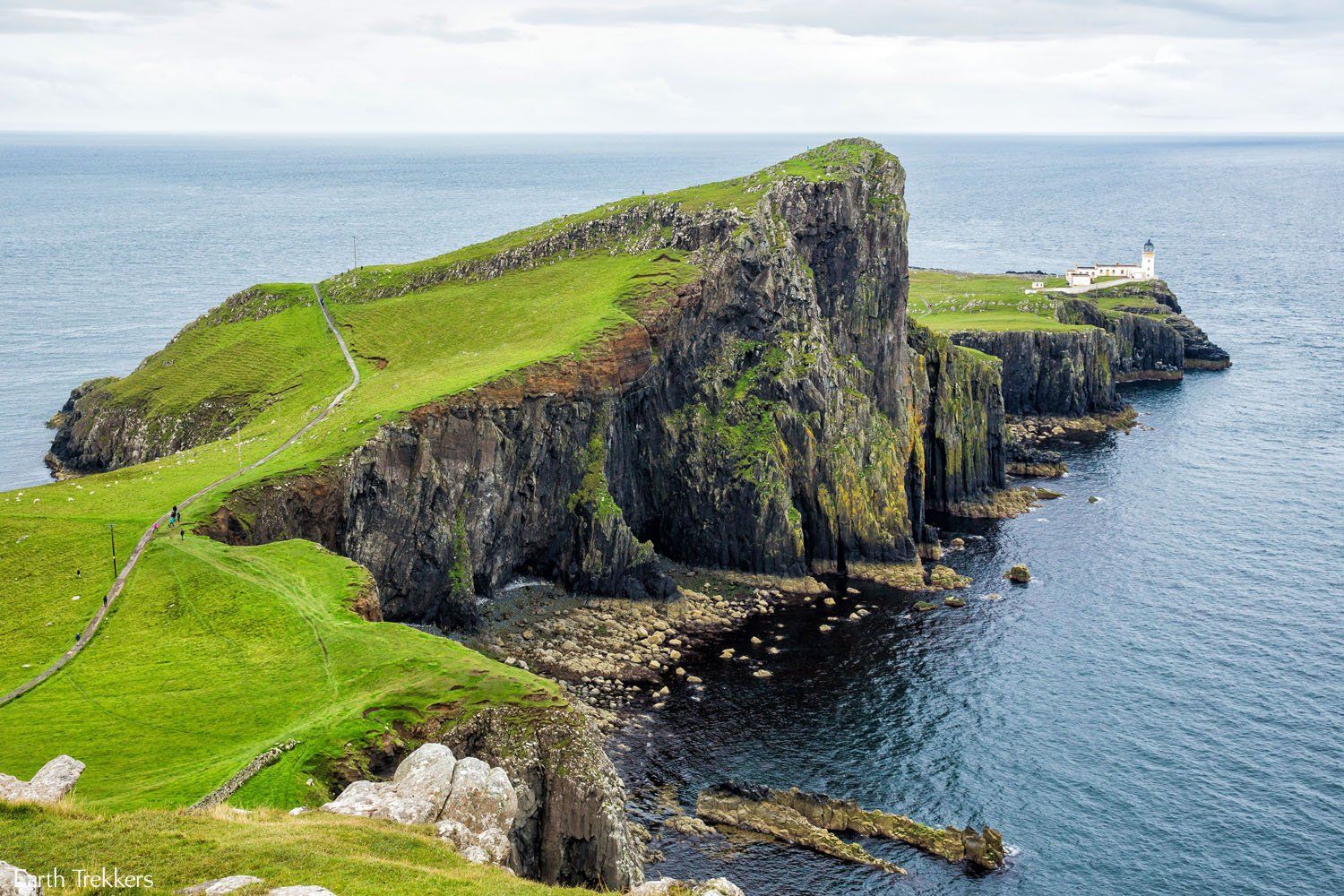 Fairy Glen
Located on the Trotternish Loop, this is another spot that gets overlooked by many visitors. It's small, quick to visit, and very easy to hike. If there is any place that you could possibly spot a fairy on the Isle of Skye, this is the one.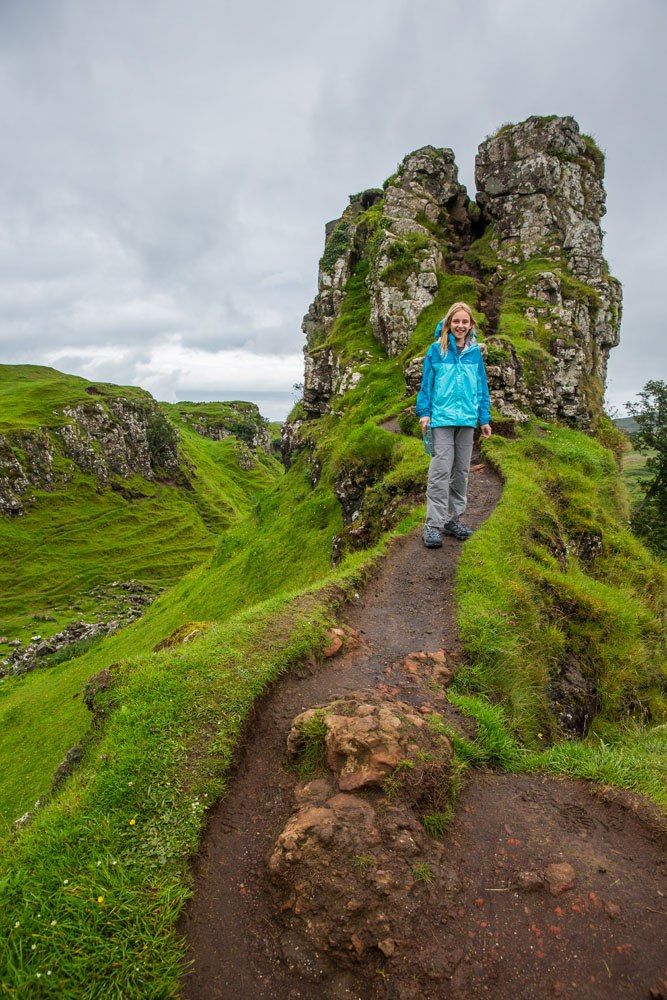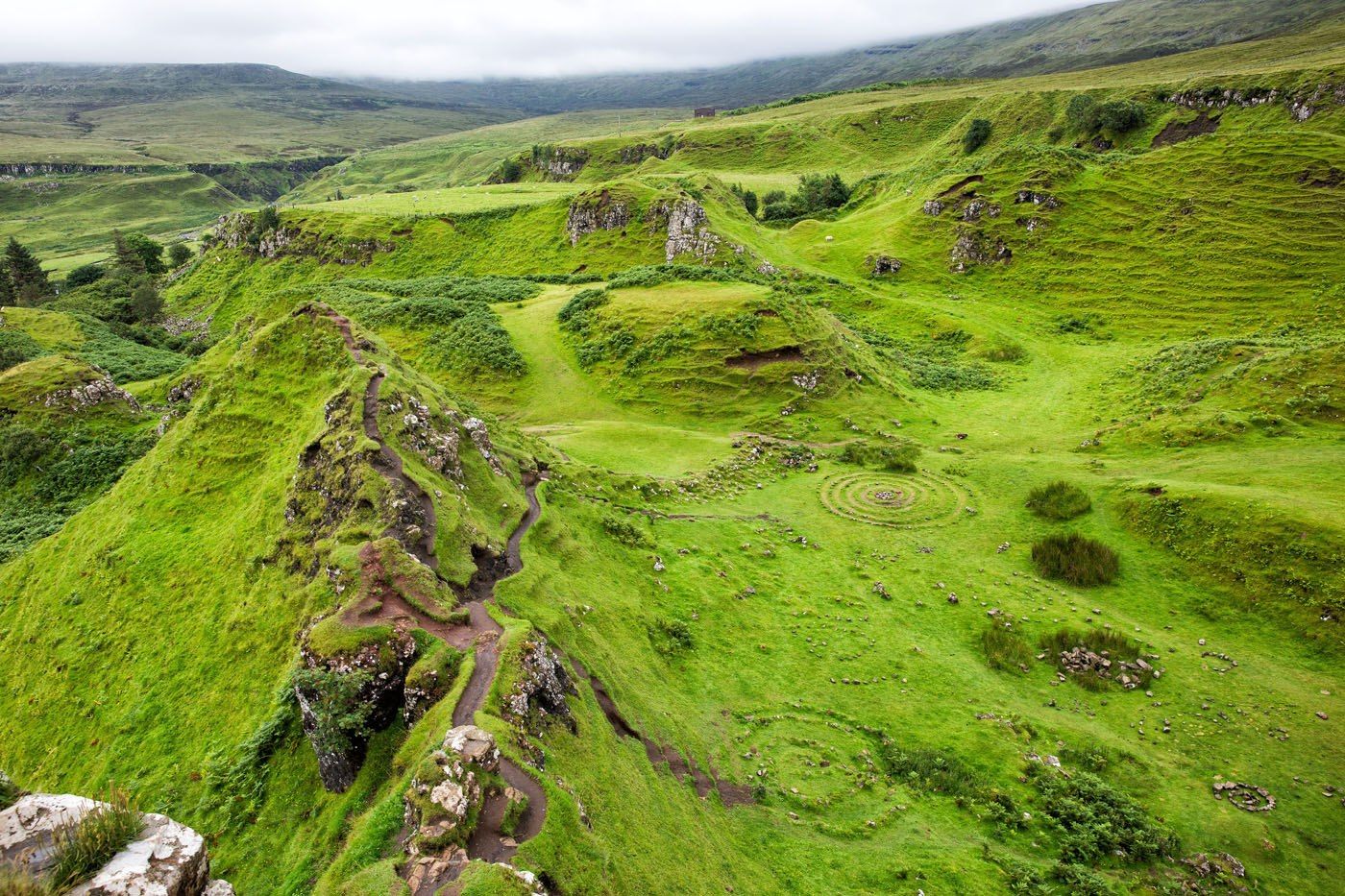 Talisker Distillery
Talisker Distillery is the only whisky distillery on the Isle of Skye. Take a tour, taste some whisky, and bring some home as a souvenir.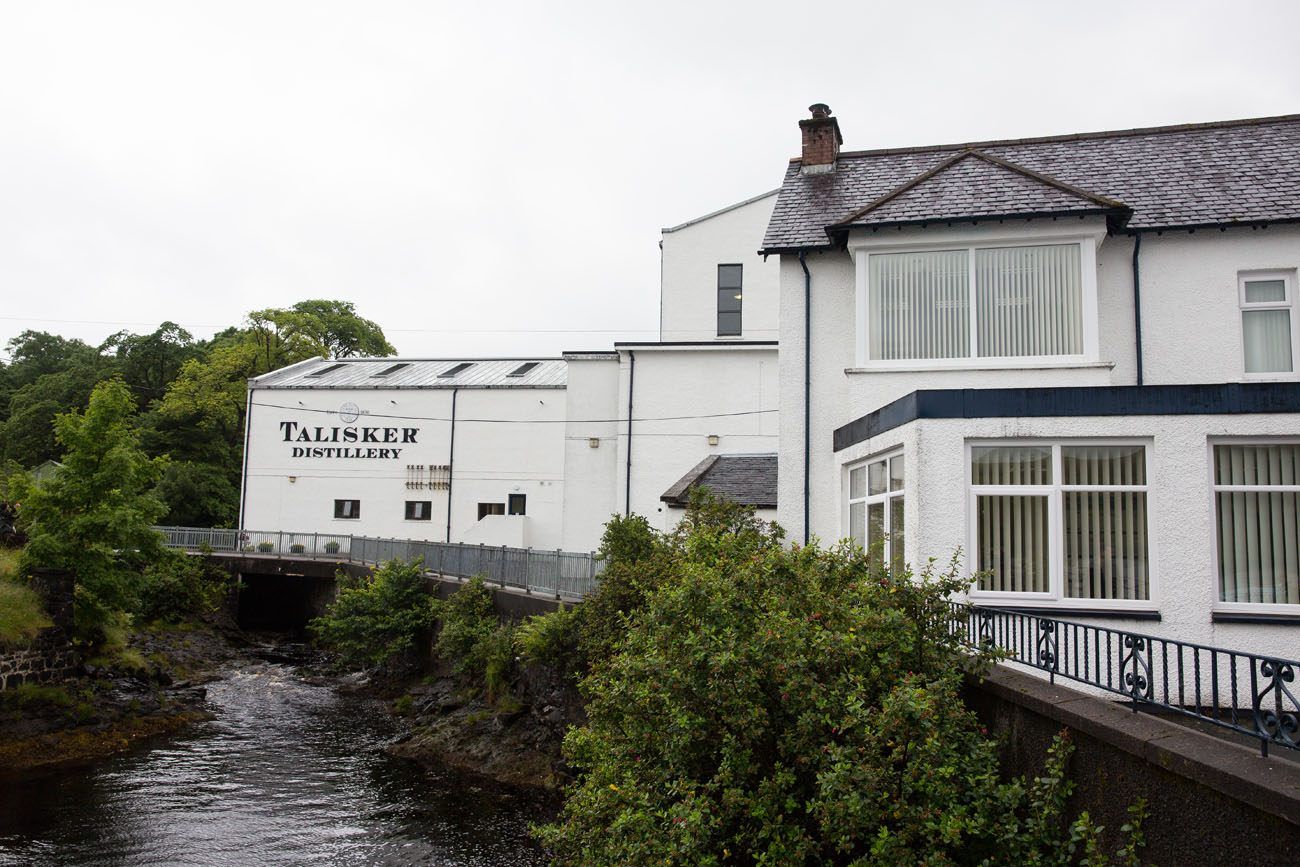 The Fairy Pools
This is another very popular destination on the Isle of Skye. It's an easy walk along a series of waterfalls, making it perfect for people of all ages and activity levels.
If you are short on time, skip the Fairy Pools and visit the Fairy Glen instead.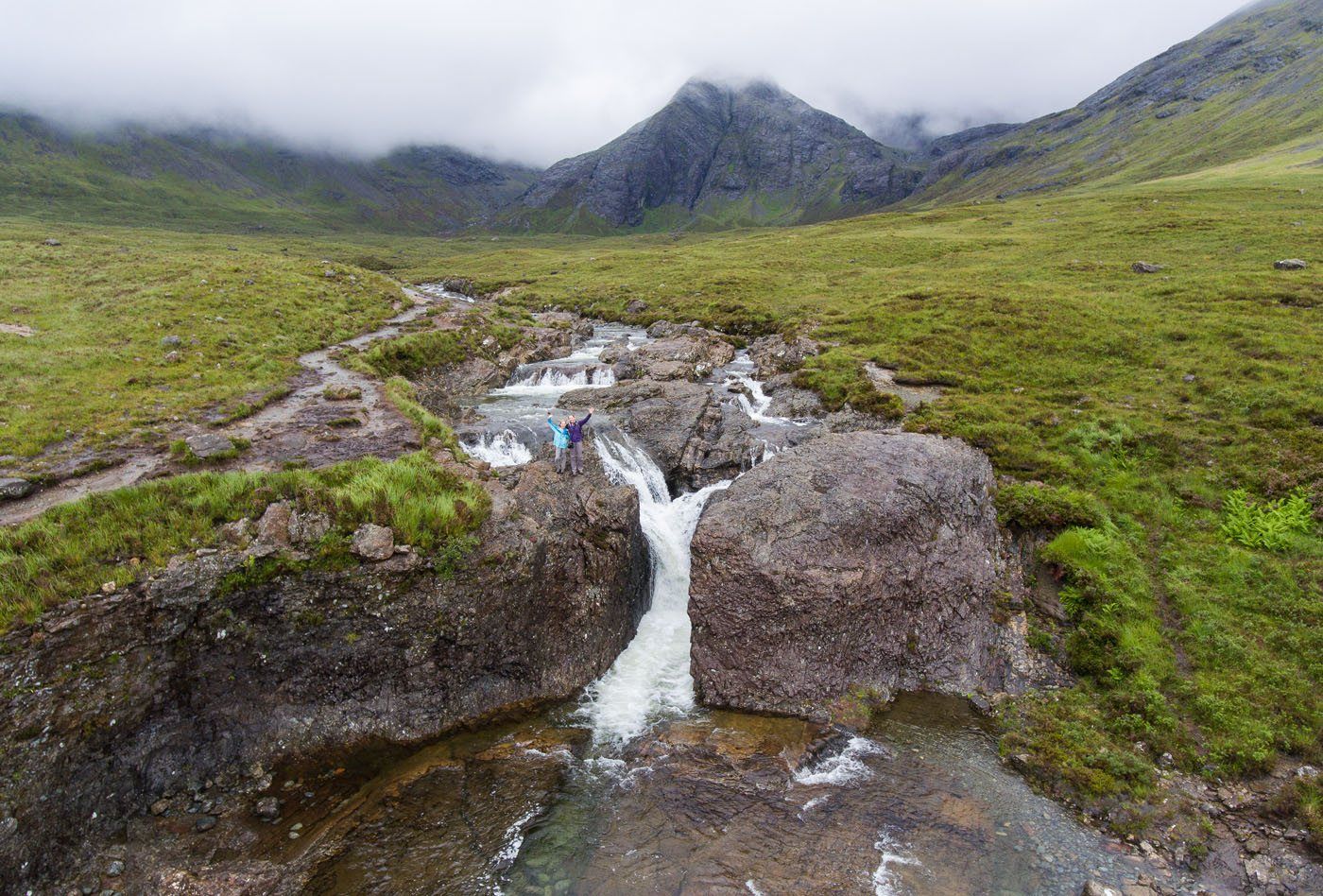 The Cuillins
The Cuillins are a rocky mountain range located on the southern portion of the Isle of Skye. You will see them from the road as you drive through the island. The Cuillins loom over the Fairy Pools, making this one of the easiest ways to get up close to them. For those who are more adventurous, some of the best hikes are through these mountains. Hike up Bla Bheinn (Blaven) or Sgurr na Stri for stunning 360° views, or climb Sgurr Alasdair, the highest peak on the Isle of Skye.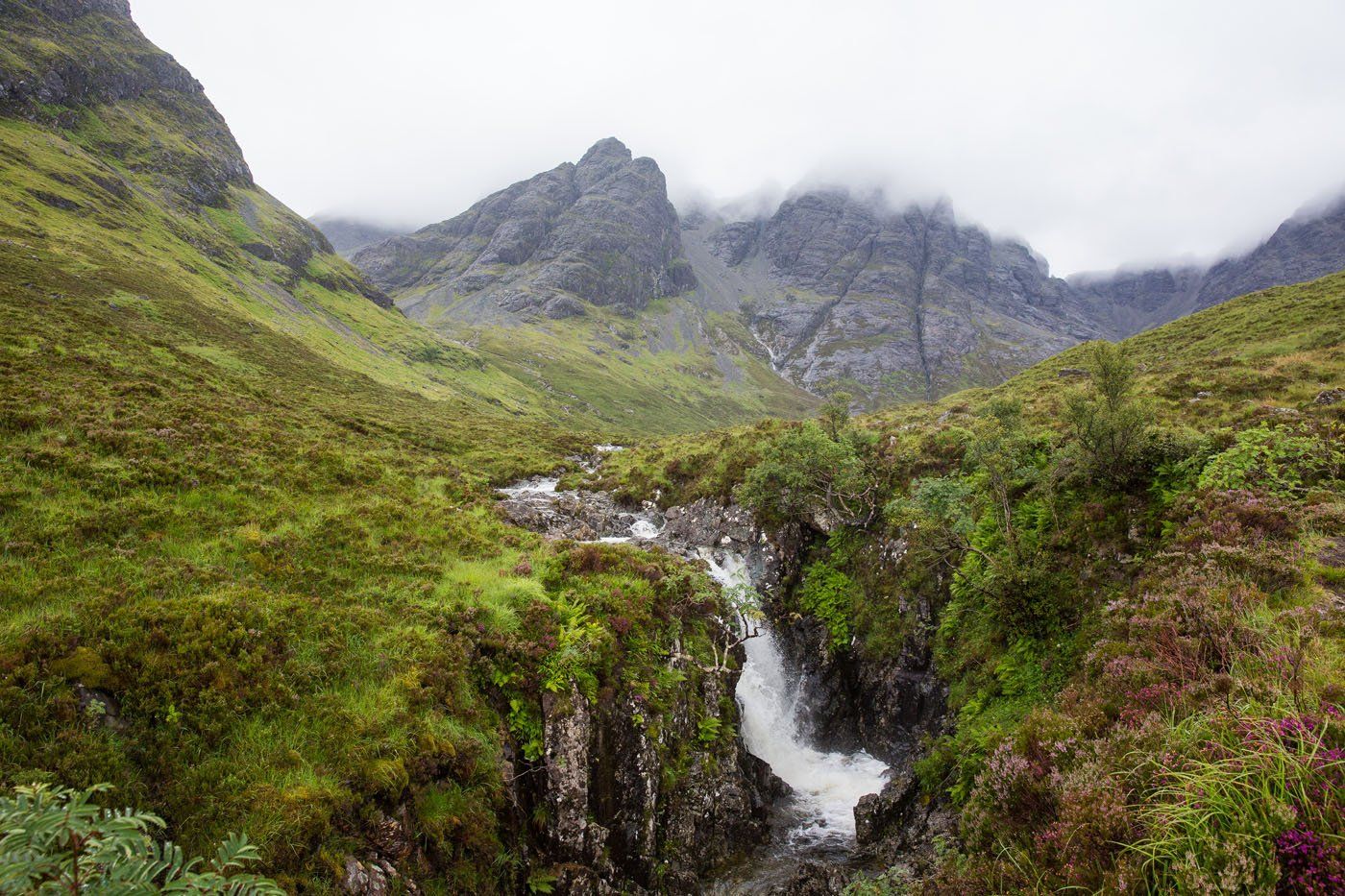 Elgol
Elgol is located on the southwestern coast of Isle of Skye. It's another place that very few visitors seem to get to. In fact, we ran out of time and missed it! The coastal views are amazing. If you have the time, day trips from Elgol to Loch Coruisk sound amazing, with stunning scenery and chances to spot wildlife. This will be at the top of our list when we return to the Isle of Skye (someday).
Spot a Highland Cow
And finally, see if you can spot a Highland cow. We just loved these guys!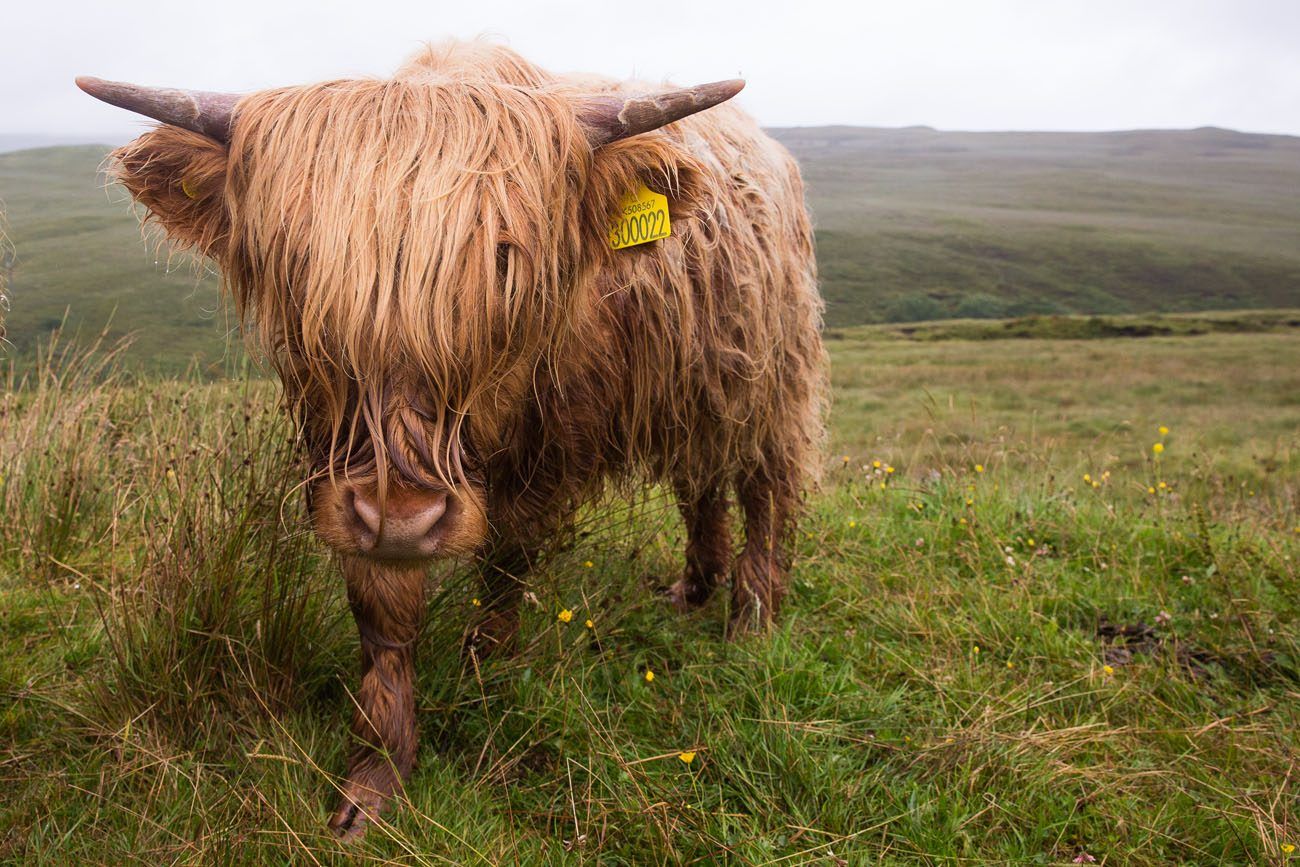 More Information for Your Trip to the Isle of Skye
Learn how to put all of this together in a perfect itinerary, with recommendations on how to spend 1, 2, or 3 or more days on the Isle of Skye.
Check out our Isle of Skye Travel Guide, which has lots of information to help you plan your trip, including where to eat, where to stay, and how to plan your time.
If your visit to the Isle of Skye is part of a bigger trip to Scotland, don't miss our 10 Day Scotland Itinerary, which also includes Edinburgh, Glasgow, and two different scenic routes for driving to and from the Isle of Skye.
Tour Options for the Isle of Skye
If you only have one day on the Isle of Skye and are not planning on renting a car, here are several highly rated tours from Inverness.
---
Have you been to the Isle of Skye? What is on your must-see list?
You Might Also Like: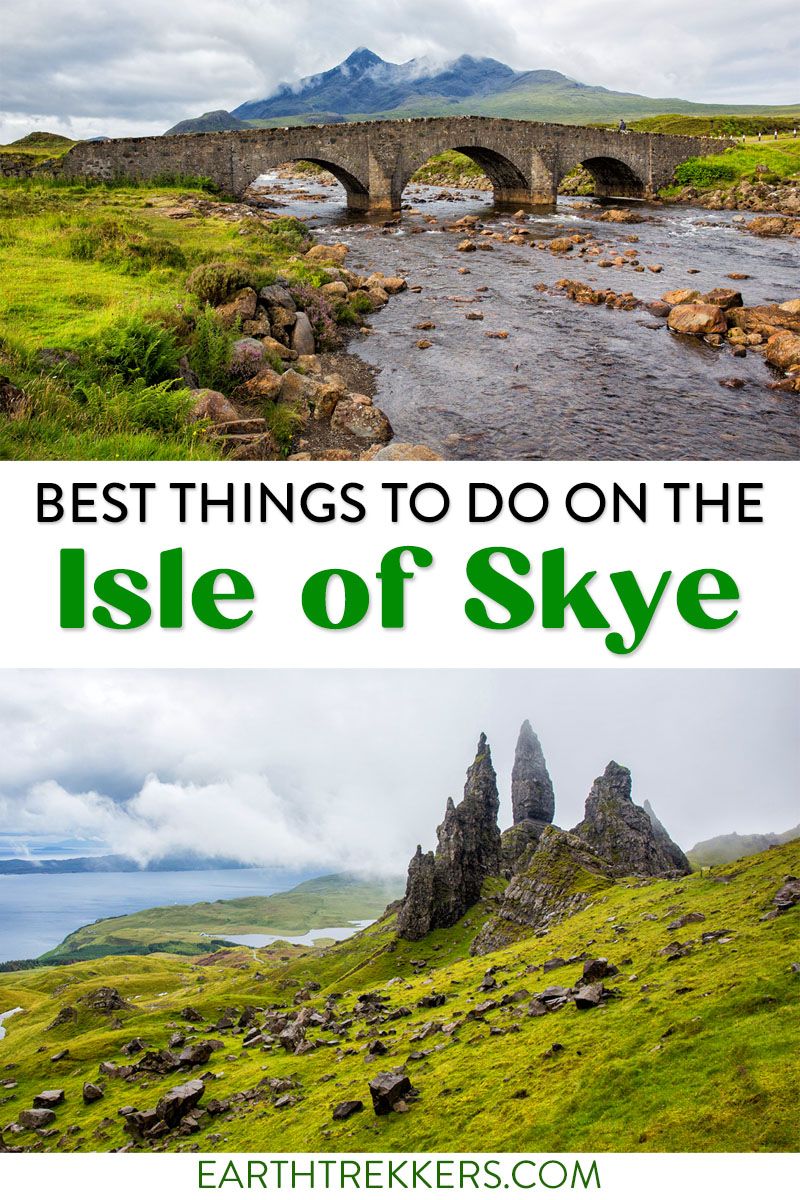 Note: This post contains affiliate links. When you make a purchase using one of these affiliate links, we get paid a small commission at no extra cost to you.
All rights reserved © Earth Trekkers. Republishing this article and/or any of its contents (text, photography, etc.), in whole or in part, is strictly prohibited.