With its breathtaking landscapes and historic cities, Scotland is a joy to explore. Visit Edinburgh and Glasgow, explore the Scottish Highlands and the Isle of Skye, go whisky tasting, and learn about the history of this fascinating place.
Scotland Stats
Official Languages: English, Scots, and Scottish Gaelic
Population: 5 million
Capital City: Edinburgh
Currency: Pound sterling
Power Outlet: Type G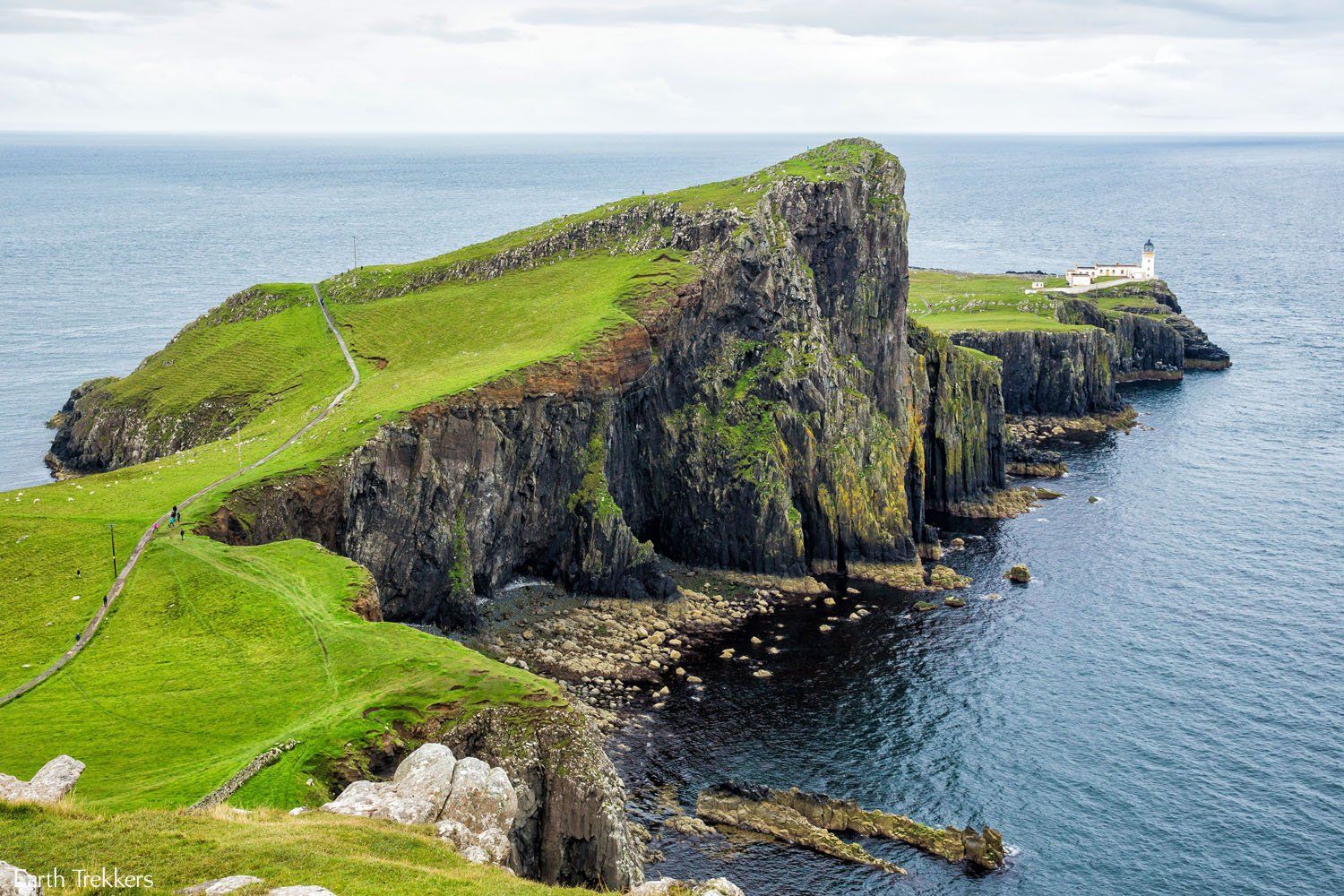 Top Experiences in Scotland
Visit Edinburgh and stroll the Royal Mile, visit Edinburgh Castle, hike to the top of Arthur's Seat, visit the museums and historical sites, and explore the neighborhoods.

Spend a few days exploring the unique landscapes on the Isle of Skye.

Go hiking in Glencoe and get a history lesson at Fort William.

Visit Oban and take a boat trip to the isles of Mull, Staffa, and Iona.

Spend some time in Glasgow.

Get a history lesson at Stirling Castle.

Visit Isle of Arran, aka "Scotland in Miniature."

See if you can spot Nellie at Loch Ness and visit Urquhart Castle.

Visit the distilleries on the Malt Whisky Trail.

Explore Trossachs National Park and Loch Lomond.

Go off the beaten path and explore the Orkney islands or the Outer Hebrides.

Visit the Royal and Ancient Golf Club of St. Andrews.
On a map, Scotland may look small. But don't let that fool you…there is a lot to see and do here. From visiting castles to sipping whisky to bagging some Munros to exploring the mystical Isle of Skye…there is enough to keep you busy for weeks. In this Scotland itinerary, you will be able to see the very best of this amazing country.
Visit Edinburgh, drive through the Highlands of Scotland, with the option to visit Loch Ness. Spend several days on the mystical Isle of Skye, visit Glencoe, and end your trip with 24 hours in Glasgow.
Edinburgh is a great place to start and/or end a Scottish road trip. Learn about the best things to do in Edinburgh and how to plan your visit.
Glasgow is often an overlooked destination in Scotland. Most people tour Edinburgh and then head to the Highlands, for good reason, as both of these places are amazing. But Glasgow is worth a visit. It's a great Scottish city with 24 hours you can see the highlights.
The Isle of Skye is one of the best places to visit in 
Scotland.
 If you want to see some truly spectacular scenery, and some of the most iconic landscapes in Scotland, don't miss the Isle of Skye. 
If you are road tripping through Scotland, Glencoe is a beautiful spot to visit. If you are a hiker, the Kintail Saddle is a spectacular hike to put on your list. And we also cover if Loch Ness is worth adding to your Scotland itinerary.
Europe Travel Inspiration & Practical Info
Do you dream of visiting world-class cities like Paris, Barcelona, or Venice? Or would you rather hike the Alps, go on a scenic train ride, explore the beautiful beaches and coastal towns in southern Europe, visit fairytale towns and castles, island hop in Greece, or go on an unforgettable road trip in northern Europe?
In this article we list 25 ways to spend one week in Europe. 
How Many Days Do You Need in Scotland?
In order to tour the highlights of Scotland (Edinburgh, the Isle of Skye, and the Highlands of Scotland), plan on spending 8 to 10 days in Scotland. Eight days gives you just enough time to spend two full days in Edinburgh, drive to and from the Isle of Skye (visiting a few places on the drive), and two days in the Isle of Skye.
Best Time to Visit Scotland
Early May through mid-June is a great time to visit Scotland.
June, July, and August are the warmest months of the year, with average daytime hikes of 16°C (60°F).
April, May, and June are the driest months of the year, averaging about 10 days of rain per month.
The summer gets the most visitors. If you are looking for good weather and lower crowds, plan your visit from early May through mid-June. Expect big crowds in July and August. In September, visitation and crowds go down, but rain chances increase.