Jeju, a small island off of the southern coast of South Korea, is a hotspot of tourism for Chinese, Japanese, and Korean tourists. The island is dotted with UNESCO World Heritage Sites, hiking trails, shopping areas, small amusement parks, various museums, and beaches.
We heard great things about Jeju so we devoted most of our time in South Korea here. For us, Jeju Island became a "been there done that" sort of place. None of us were all that impressed with the things to do and see here…maybe we are just hard to please now but more likely this was just not our kind of place.
In a car you can drive the entire circumference of the island in less than a day. We chose to explore it piece by piece. The four of us visited some of the "museums," hiked up Mt Hallasan, toured the coastline, and visited some of the beaches.
Trick Eye Museum
One of our favorite "museums" was the Trick Eye Museum, a place where paintings and props are used to create illusions.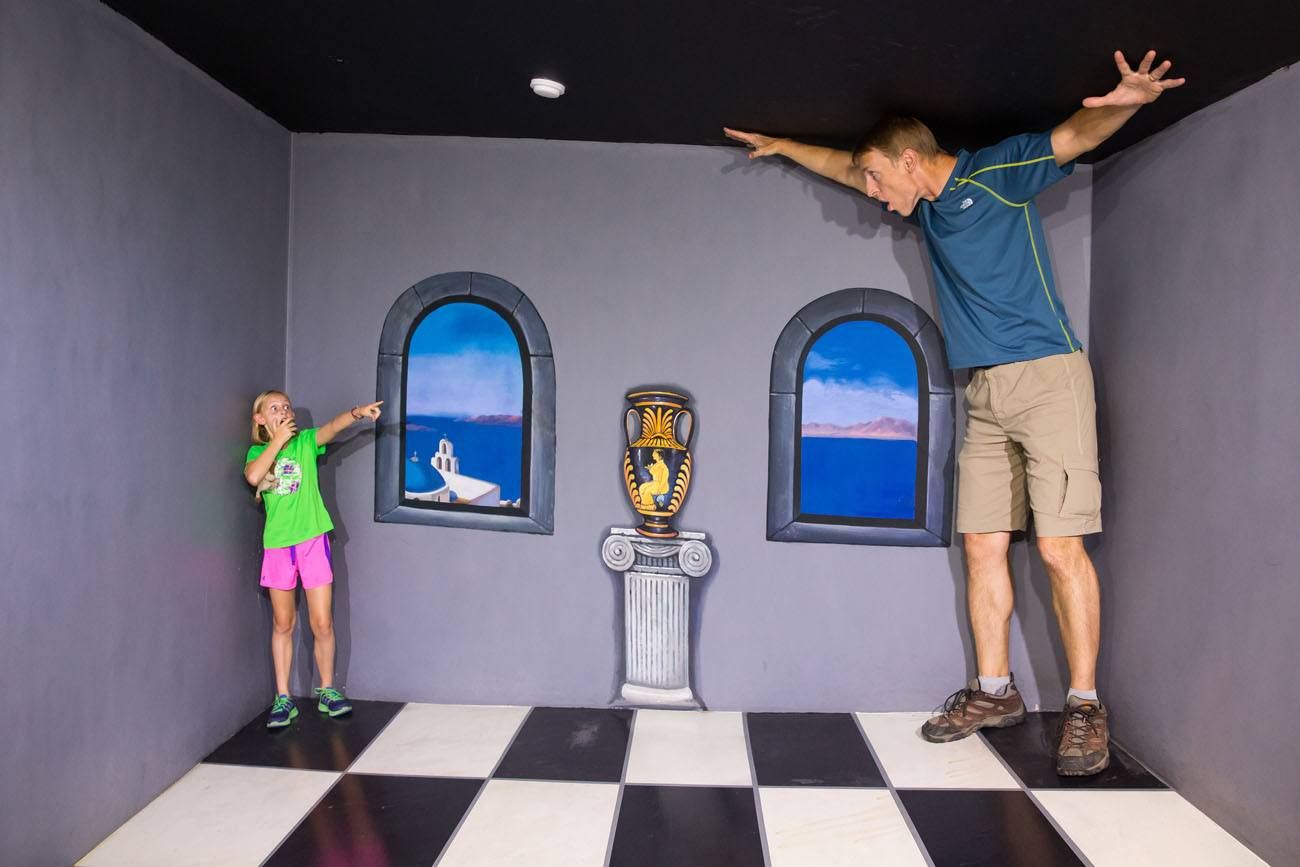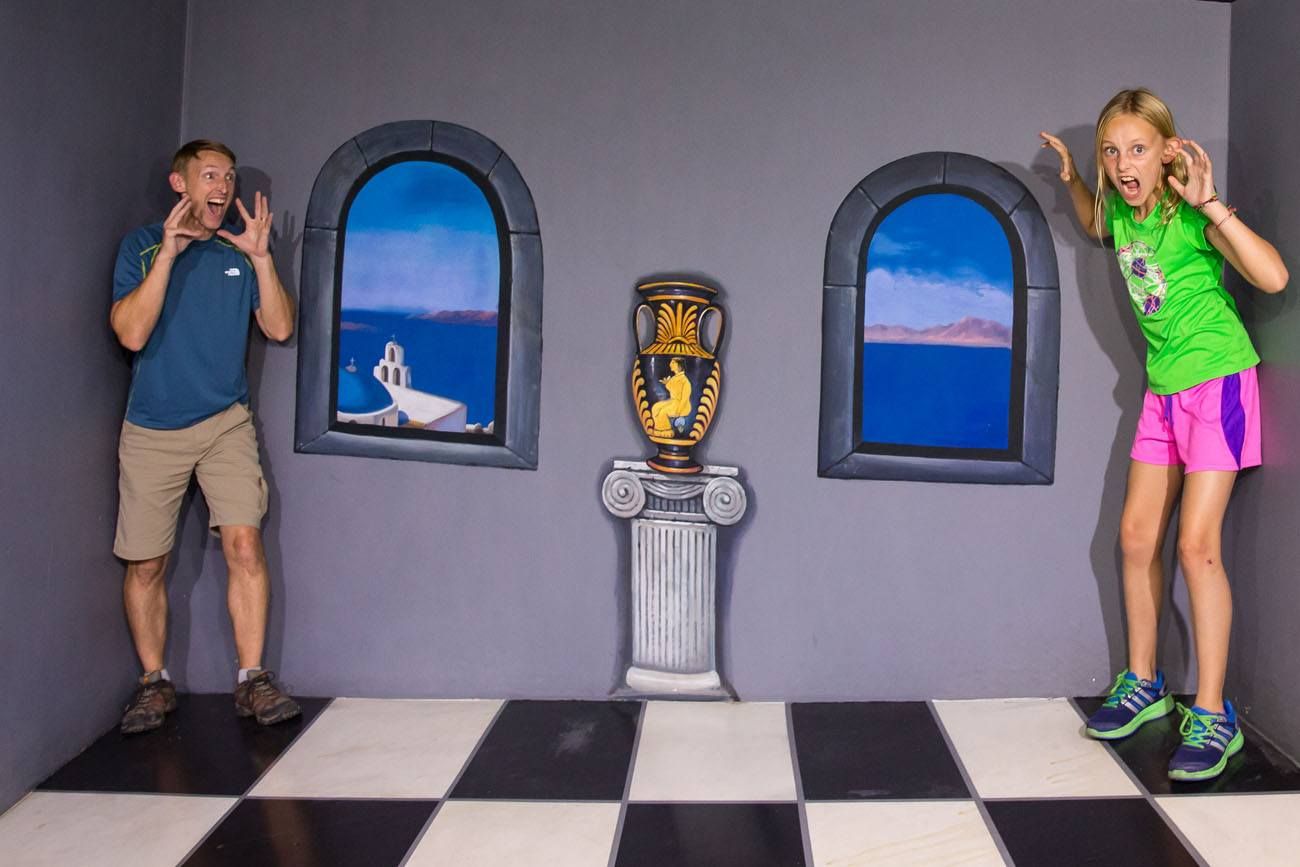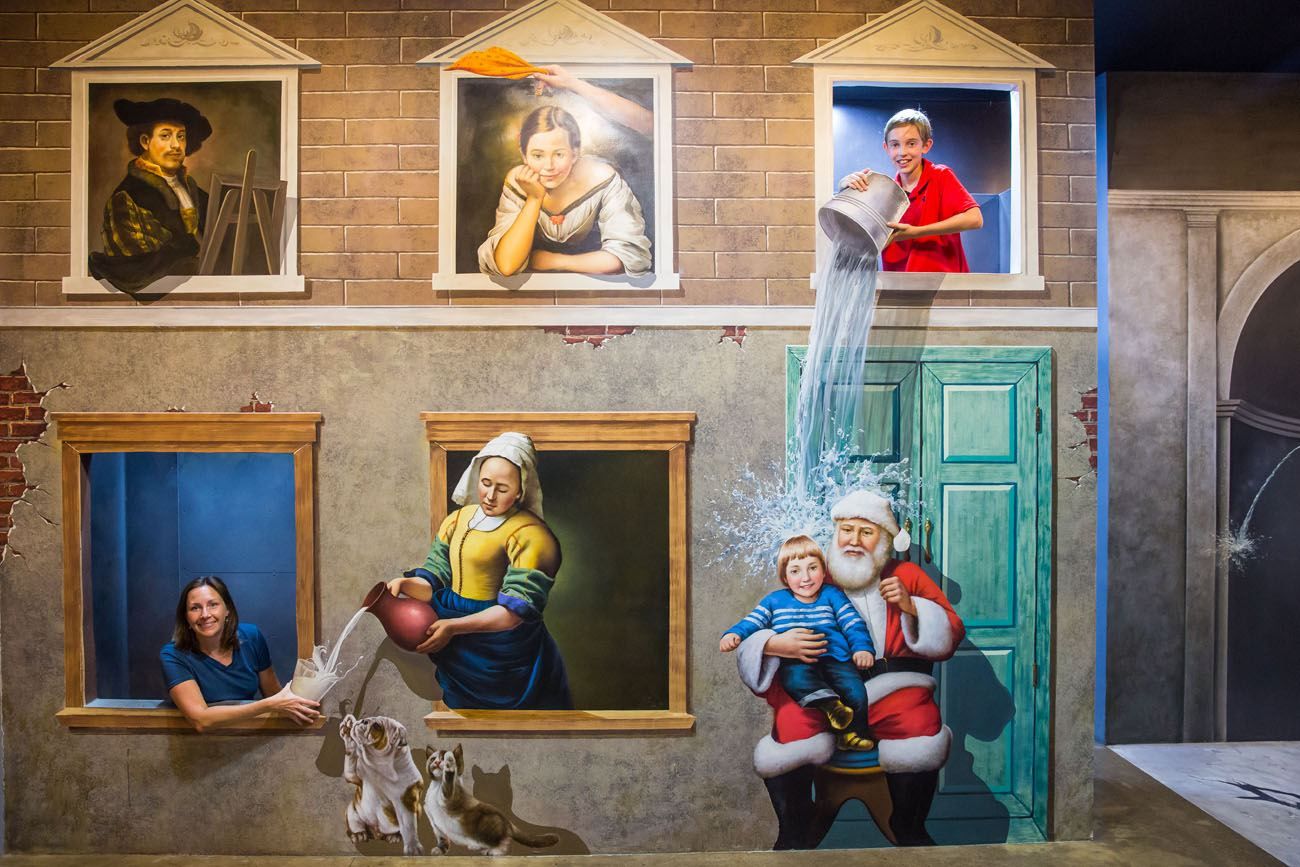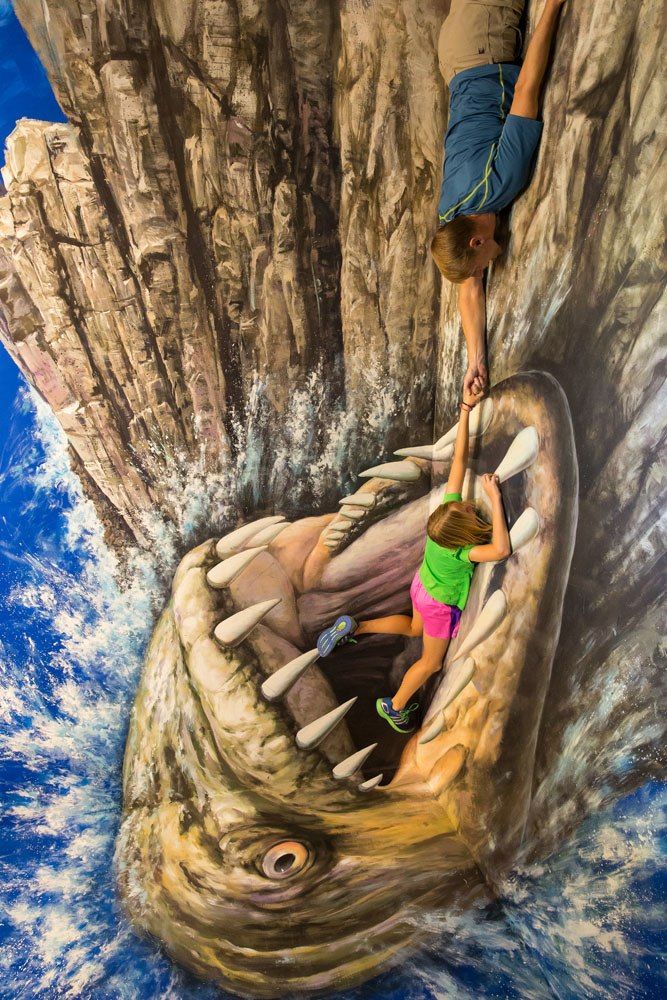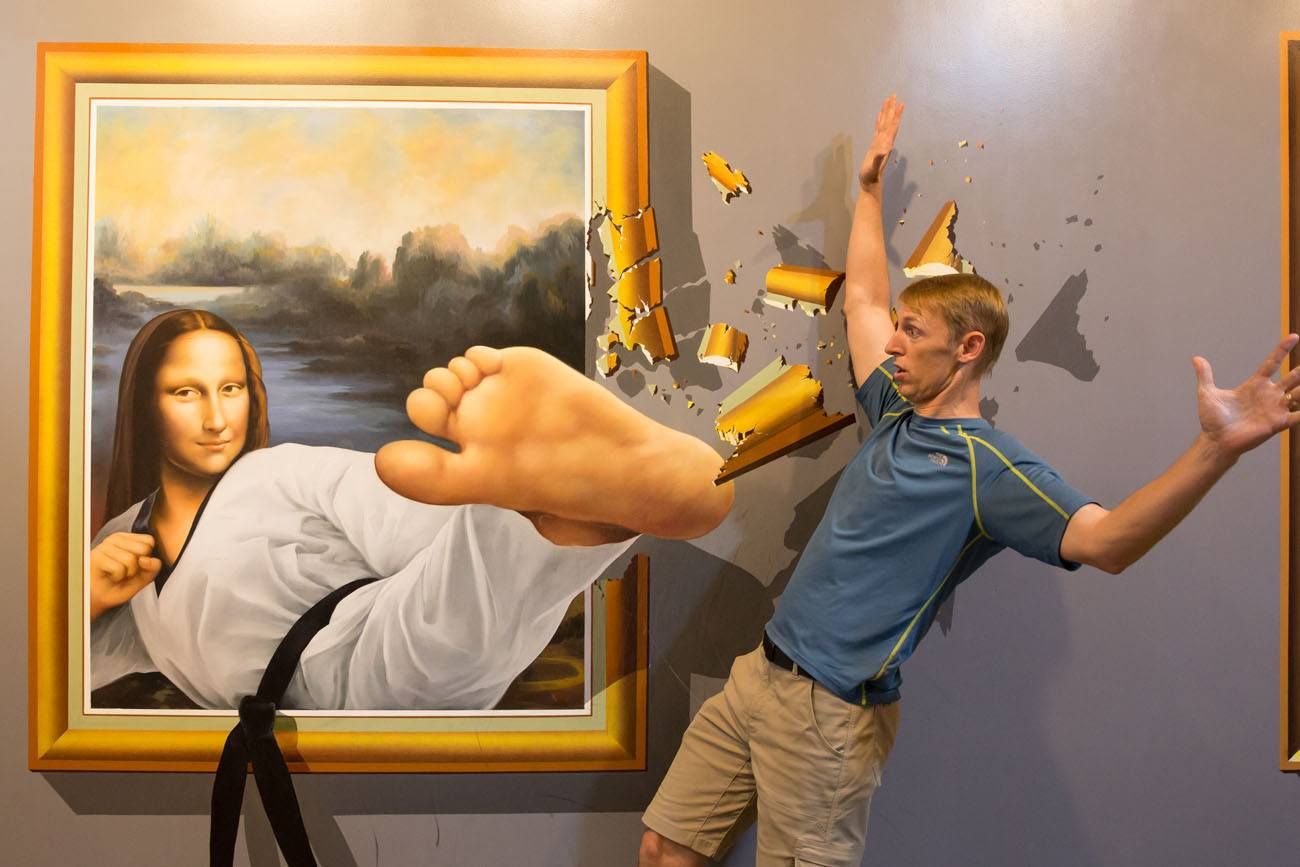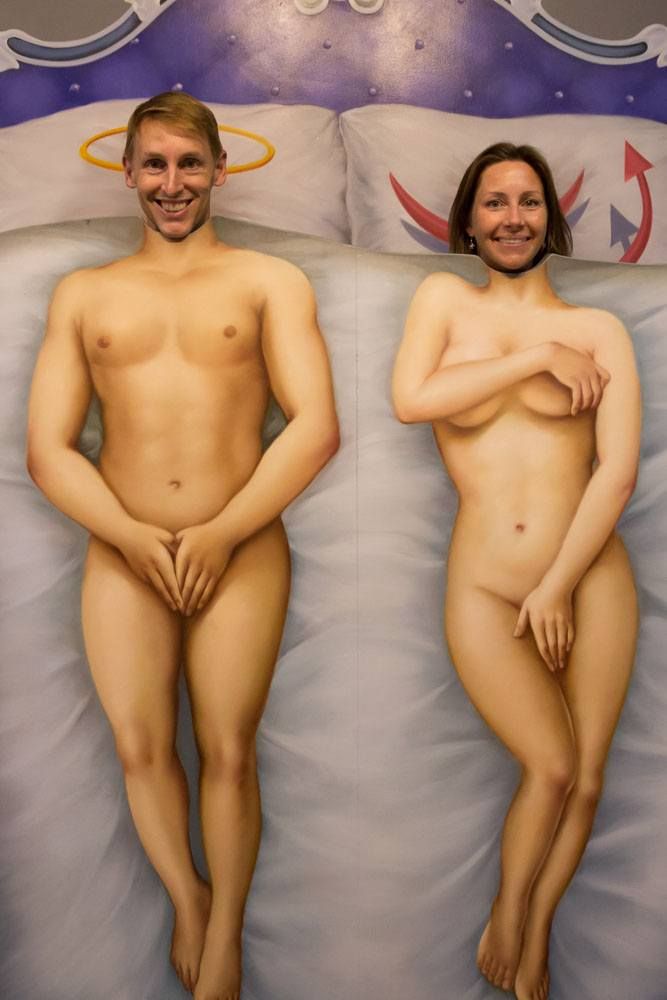 Jeju Stone Park
Jeju is a volcanic island. The island is littered with small stones, pockmarked and formed with holes that, with a little imagination, look like faces.
We visited the Jeju Stone Park, where hundreds of these little stone people were made from the volcanic rocks. It was a bit corny, but we loved the story of Dolyi and Mengyi, a man and a woman who got married, and (oh, the horror!) had two girl children before having a boy. This story was hysterical but also conveyed the importance of having a male child in Korean society.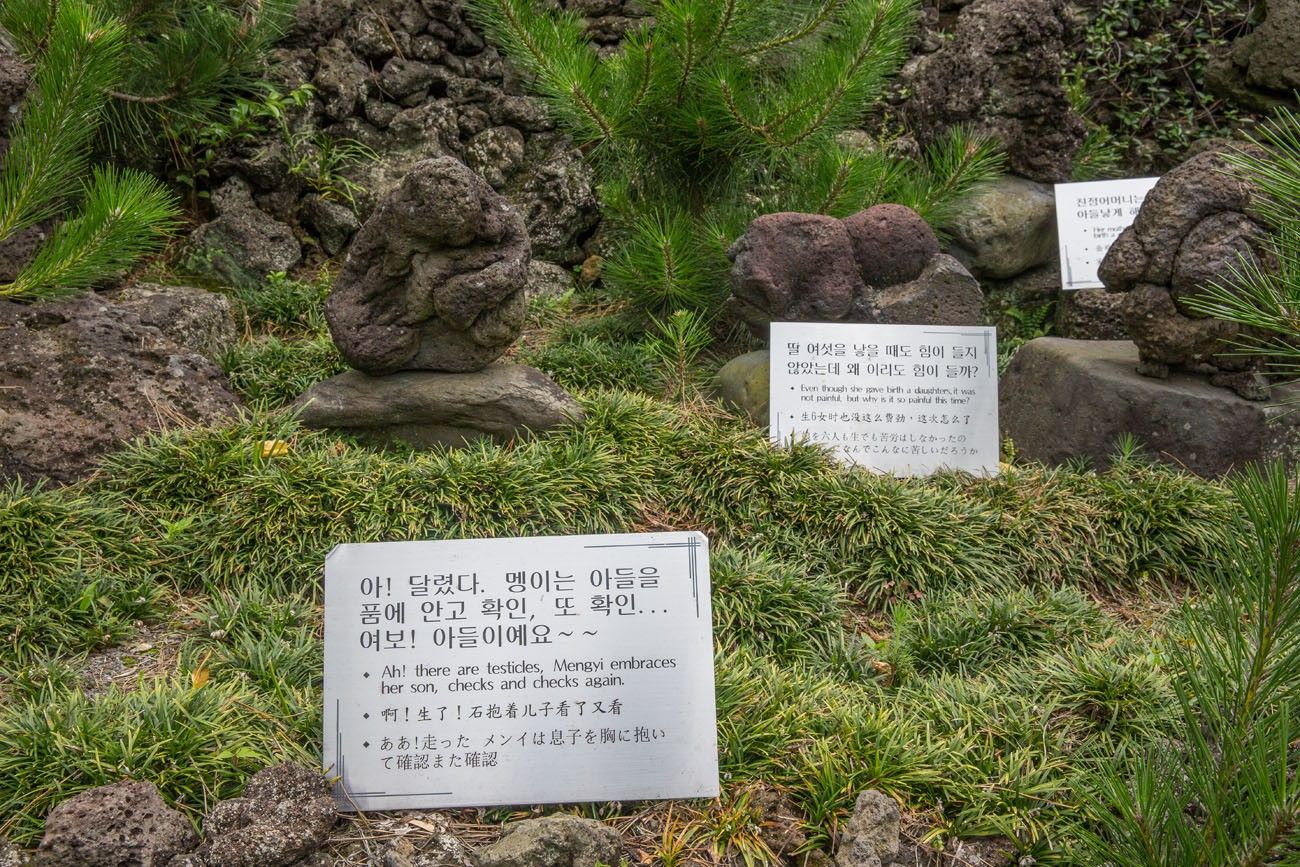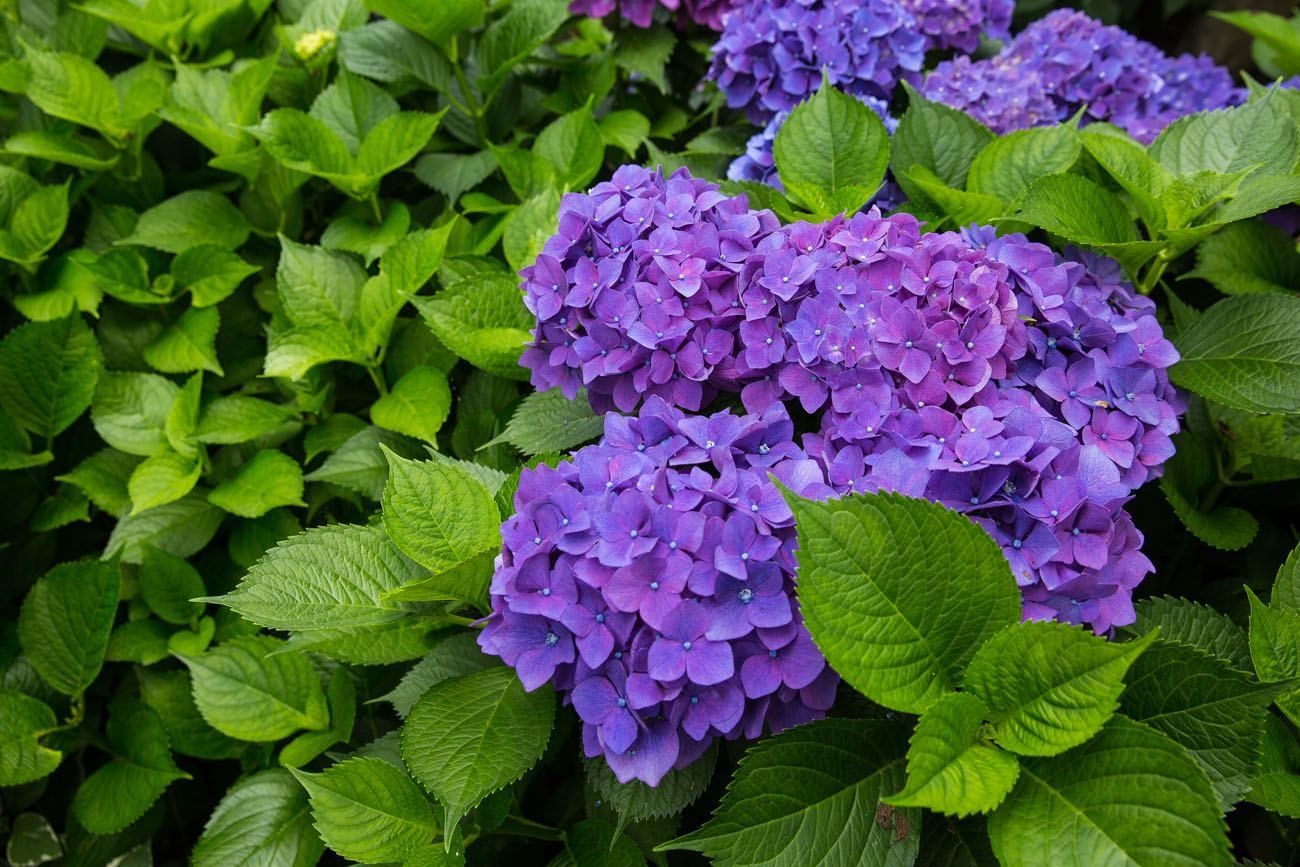 Here are the Jeju rock people souvenirs that were for sale everywhere!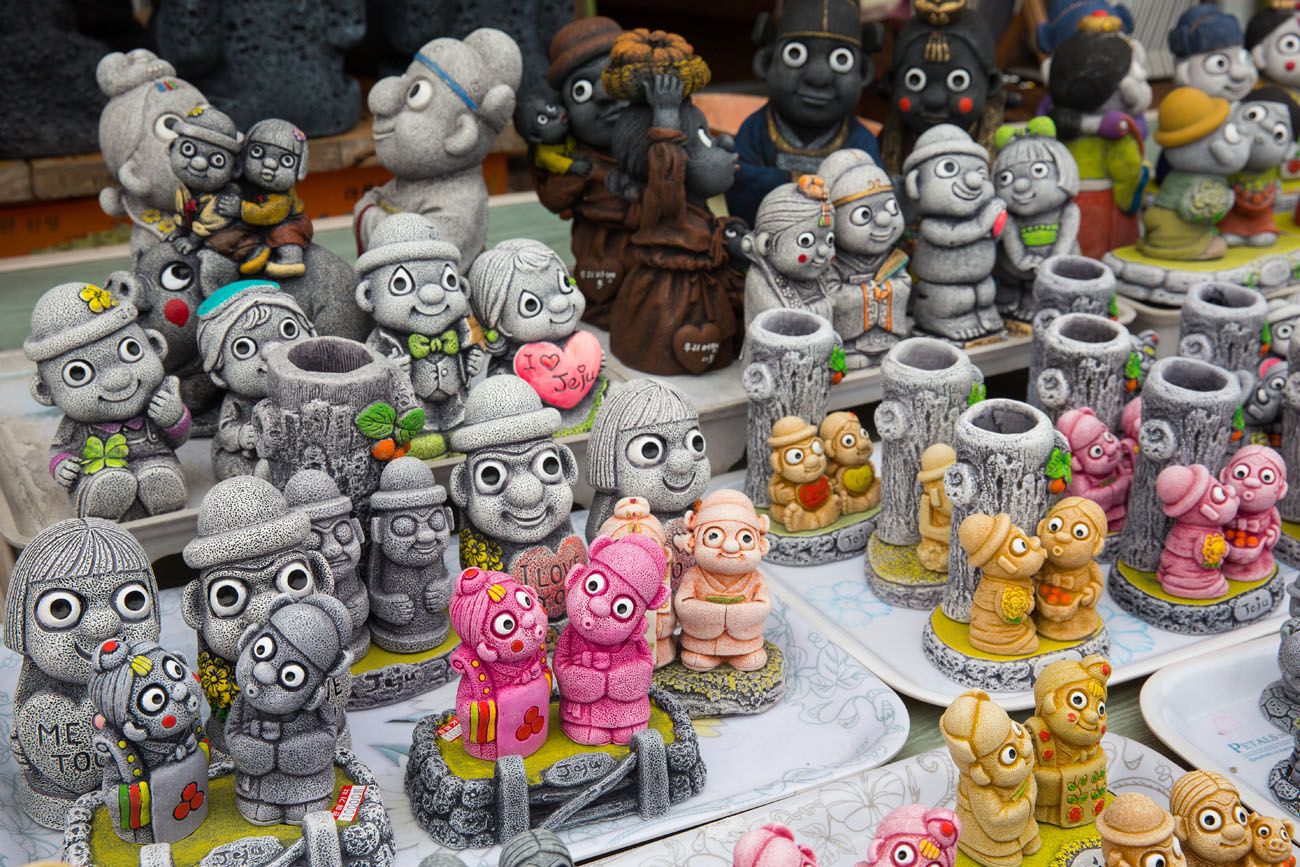 Seafood Stew for Lunch
Eating was always an adventure. Here we ate some of the best seafood ever…clams, mussels, crabs, abalones, and fish, all in a big pot of broth. Yum!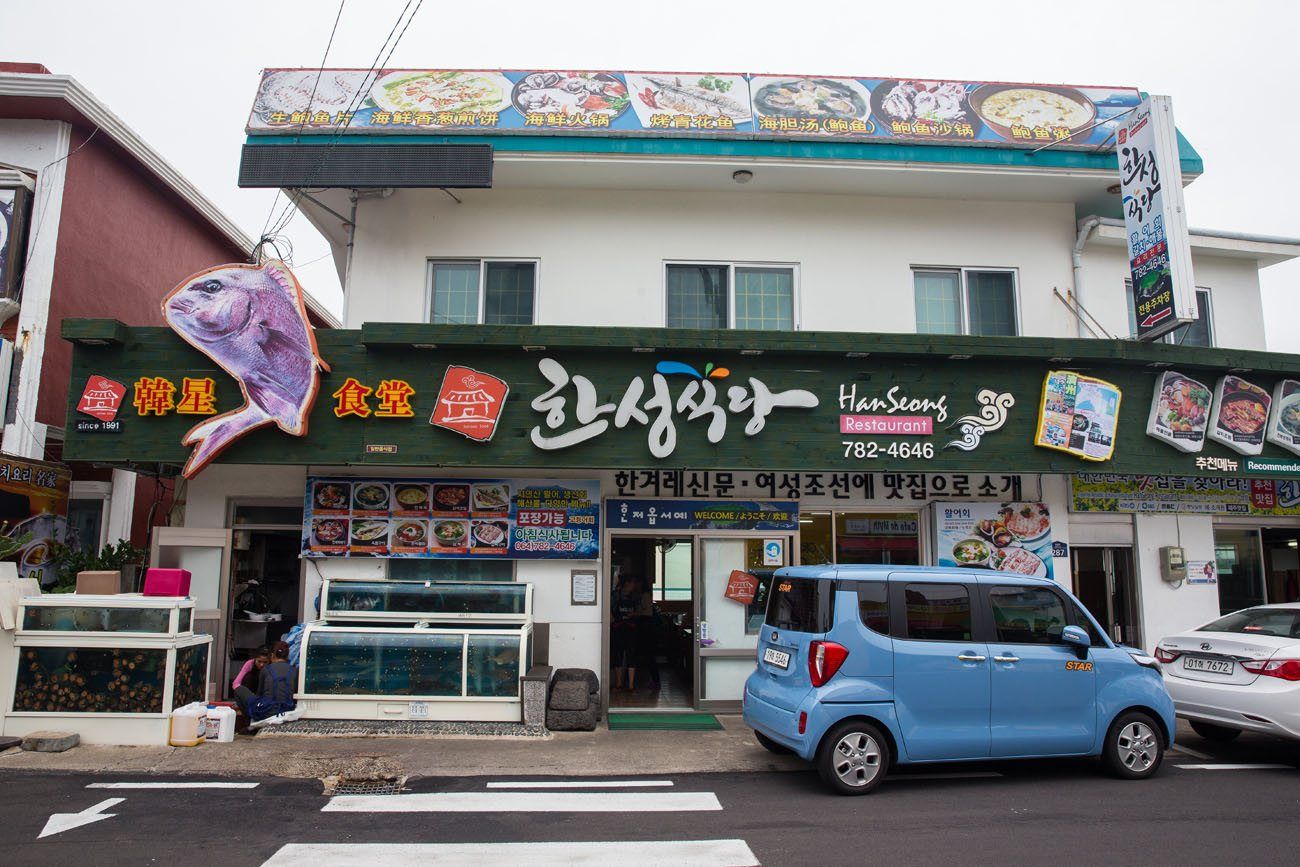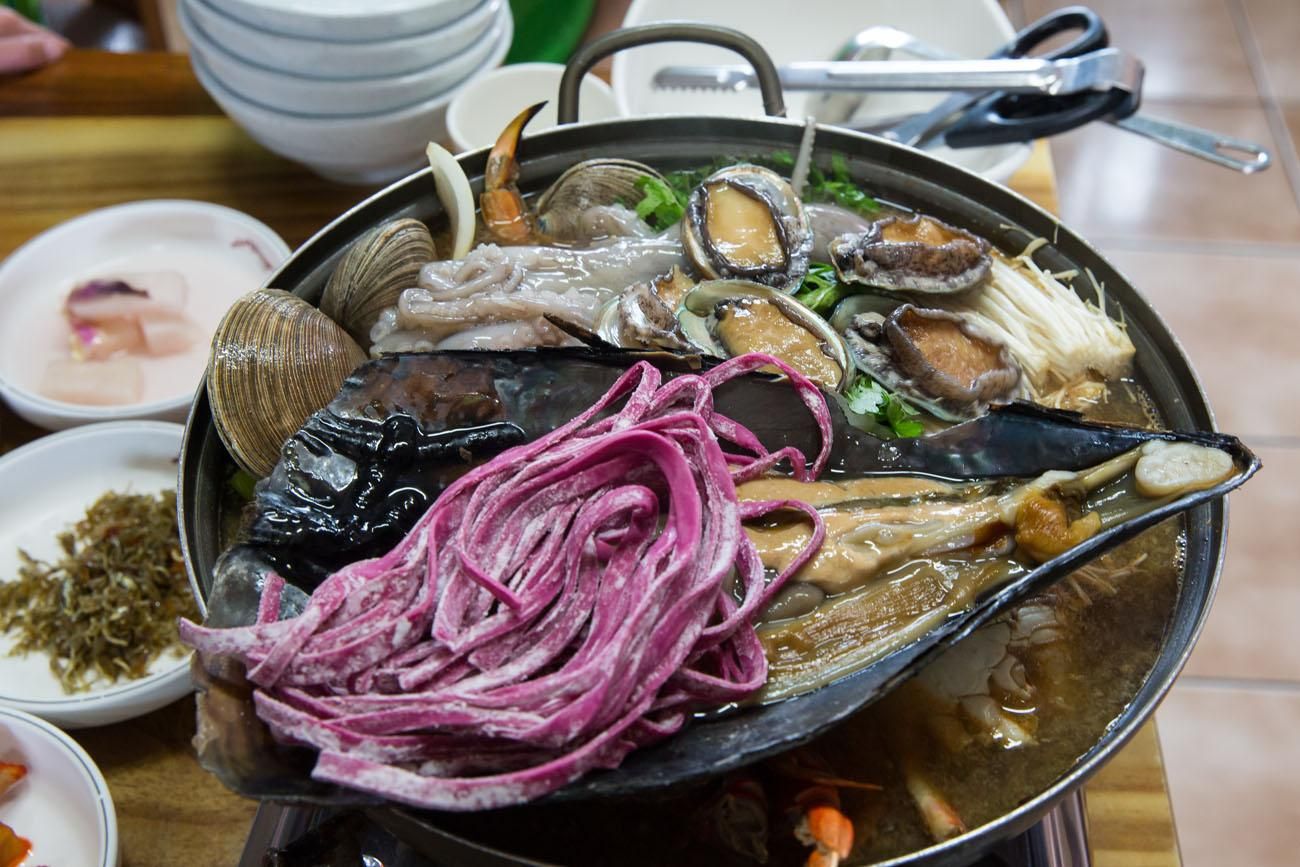 Suwolbong
We made it to many of Jeju's UNESCO sites. Here is Suwolbong, located on the west side of the island, famous for its stratus rock.
Climbing Mt. Hallasan
We also climbed Mt. Hallasan, probably the longest and most difficult hike we've done this year. Basically, we climbed the volcano that formed Jeju.
It was a 20 km (12.5 mile) round trip hike up the side of an inactive volcano. During the summer, Jeju gets a lot of rain, and everyday we were here we had mostly cloudy skies. Today was no different and we actually got rained on during the hike.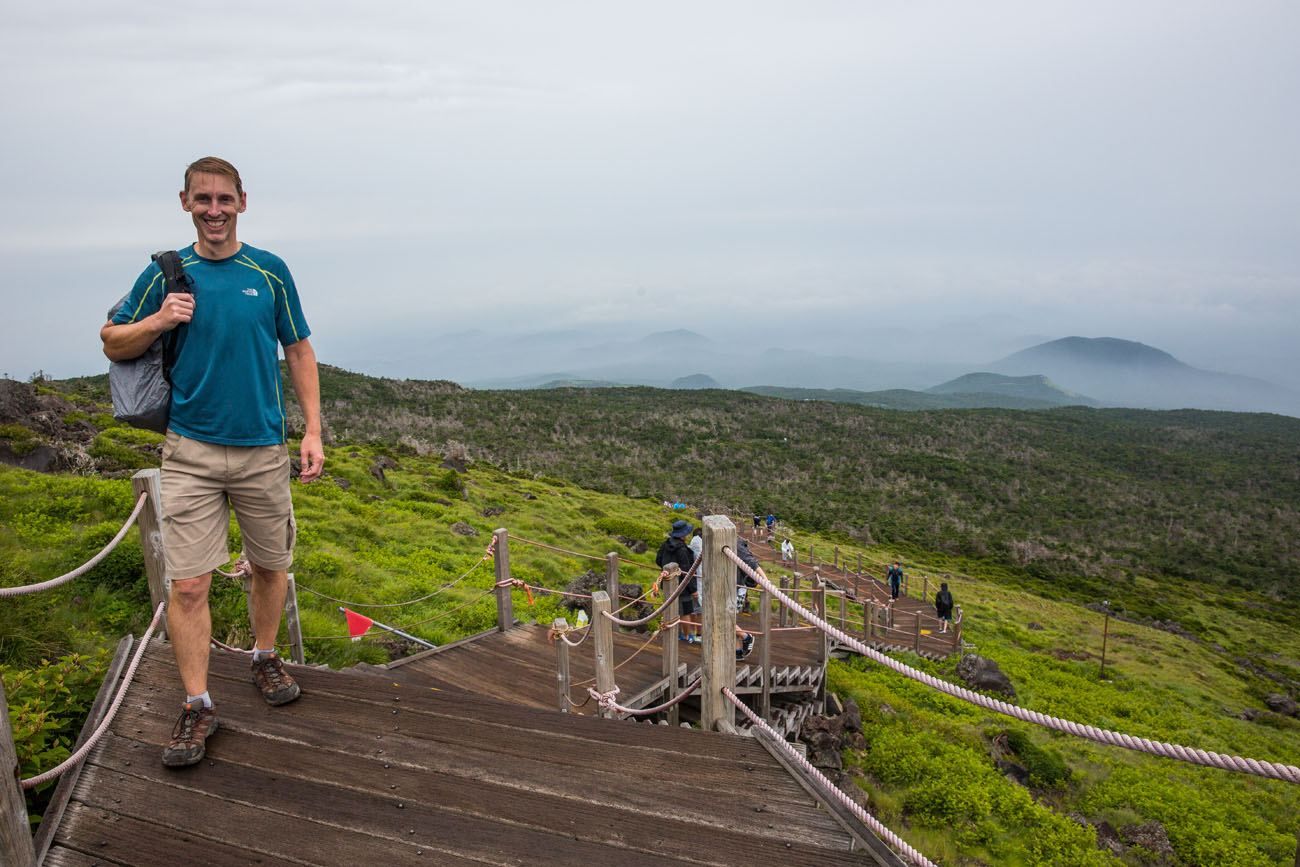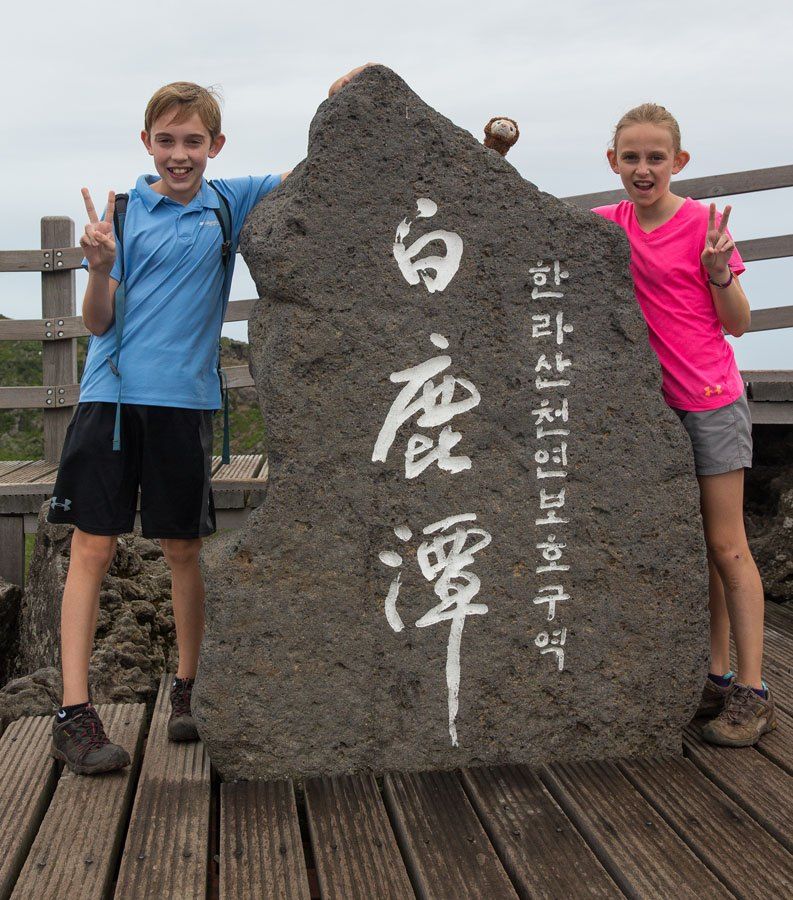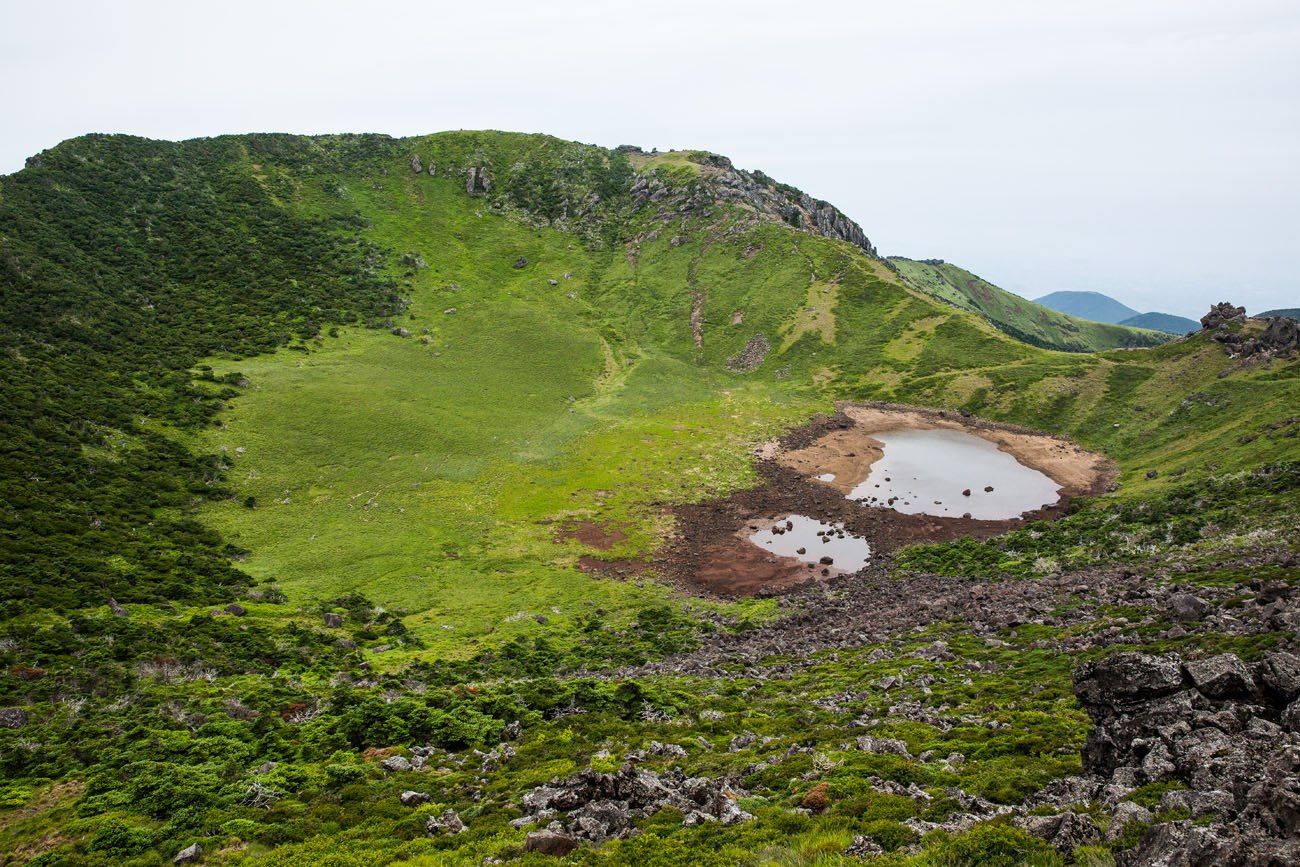 Maze Land
Tyler and Kara's favorite thing was Maze Land, a collection of mazes that they had fun racing through.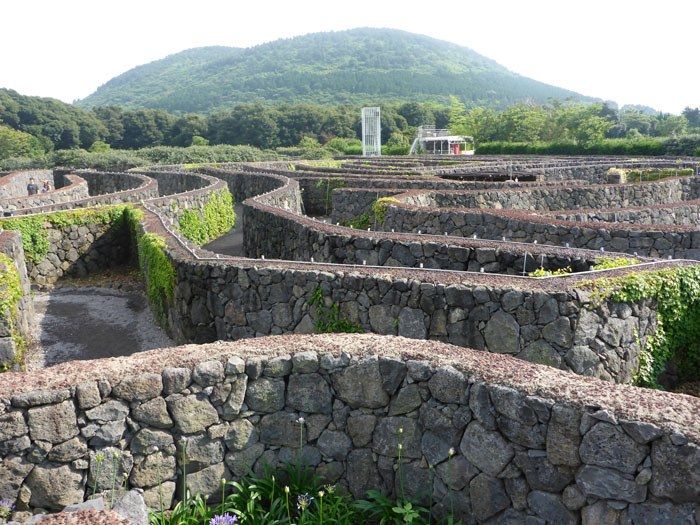 Jeongbang Falls
Finally, here are the kids and I at Jeongbang Falls.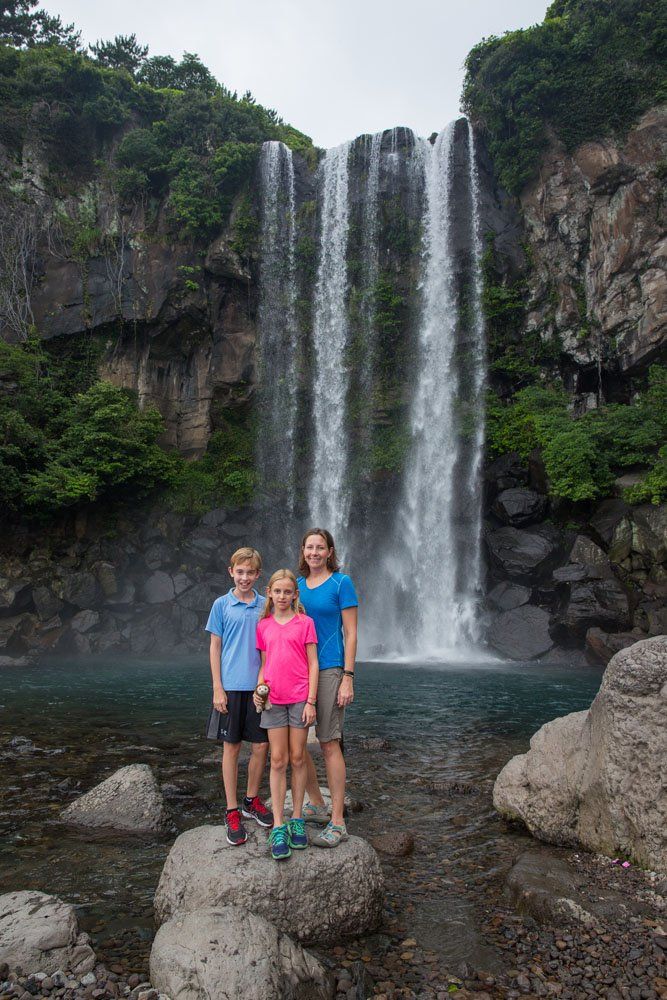 This concludes my brief photo tour of Jeju island. Next up…Japan!
---