Tokyo has so much to see and do. We were here for a week (the final international destination of our around the world trip in 2014 and 2015) and barely scratched the surface of this amazing place. We visited the main neighborhoods of Shinjuku, Shibuya, Ginza, and Akihabara, as well as made it out of the city for several day trips.
The four of us enjoyed being in Tokyo but not as much as we were expecting. July is one of the worst times to be in Japan…if it is not raining it is incredibly hot and muggy. Then throw in the crowds of people. Shopping areas were filled with so many people that it makes Black Friday shopping in the US looked deserted. But there are so many things that we love about Japan…the very polite people, the temples, watching sumo wrestling, and oh…the food! We ate so much sushi! Almost everyday we ate at our favorite place, Sushiro, or other sushi restaurants sprinkled around the city.
One Week in Tokyo
On the Shinkansen
To get from Kyoto to Tokyo, we rode the Shinkansen, a journey that took about two and a half hours. Along the way we ate sushi bento boxes for lunch and watched Mt Fuji pass by our window. It doesn't get any more Japanese than this.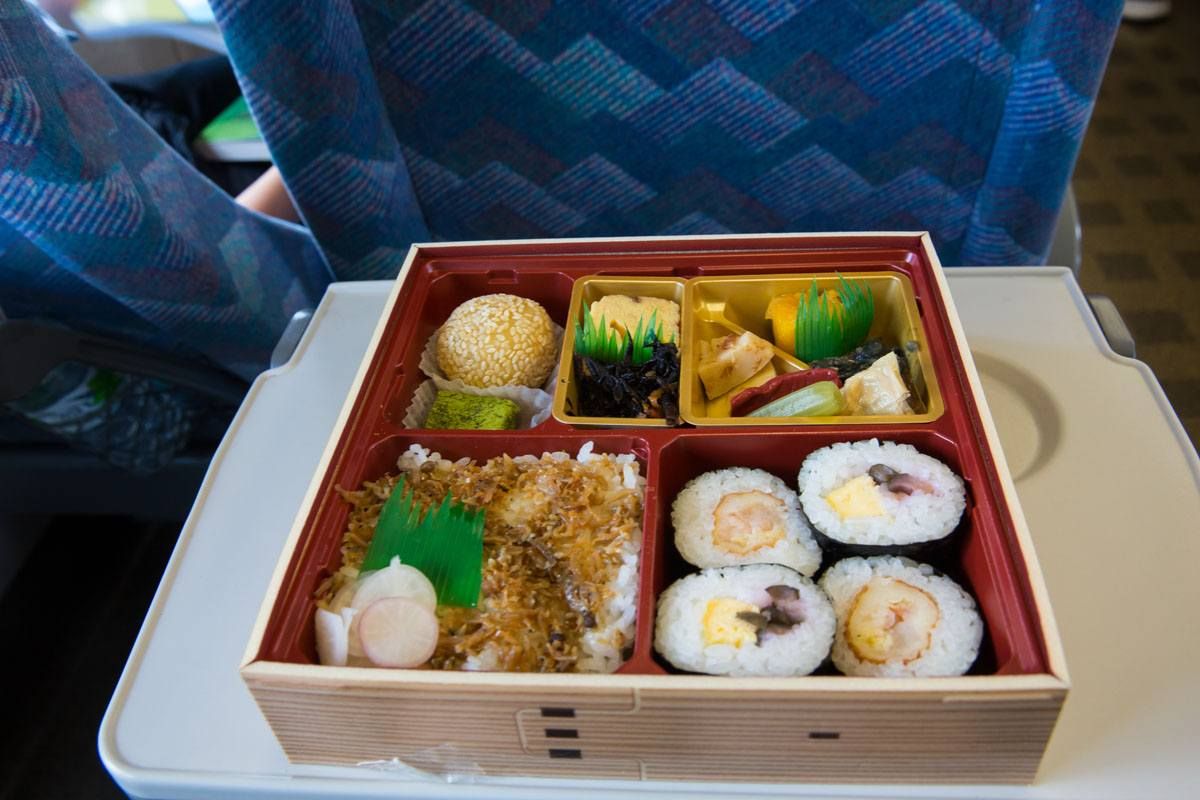 Kamakura
We took a day trip out to Kamakura, located a hour south of Tokyo. We saw the Great Buddha, also known as Daibutsu, as well as the Hase-dera temple. While we were in Kamakura, a typhoon was just off the coast of Japan, bringing with it rain and wind, cutting short our visit to the area.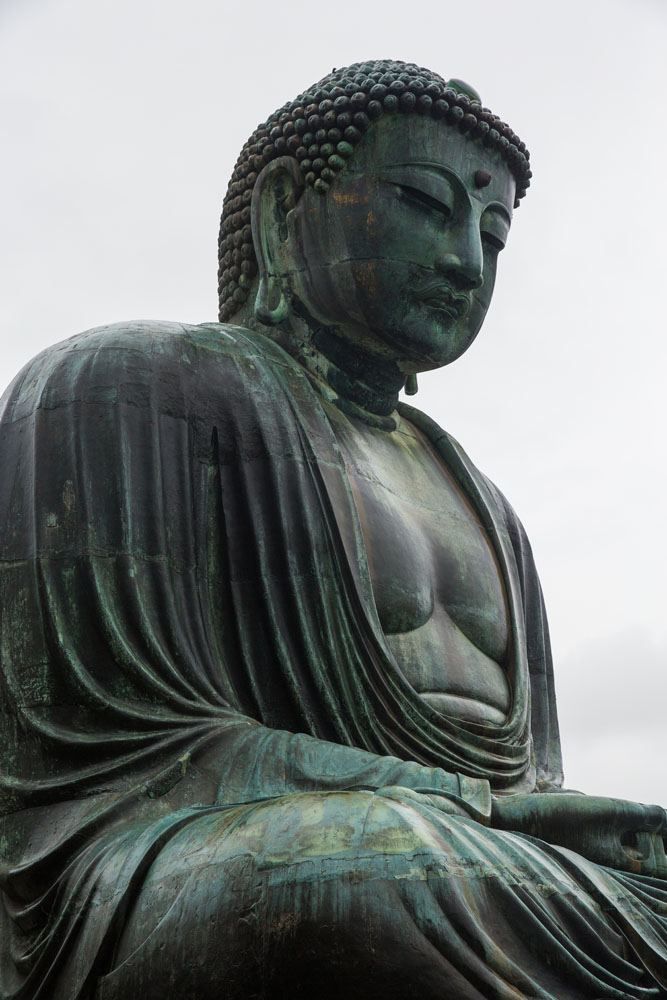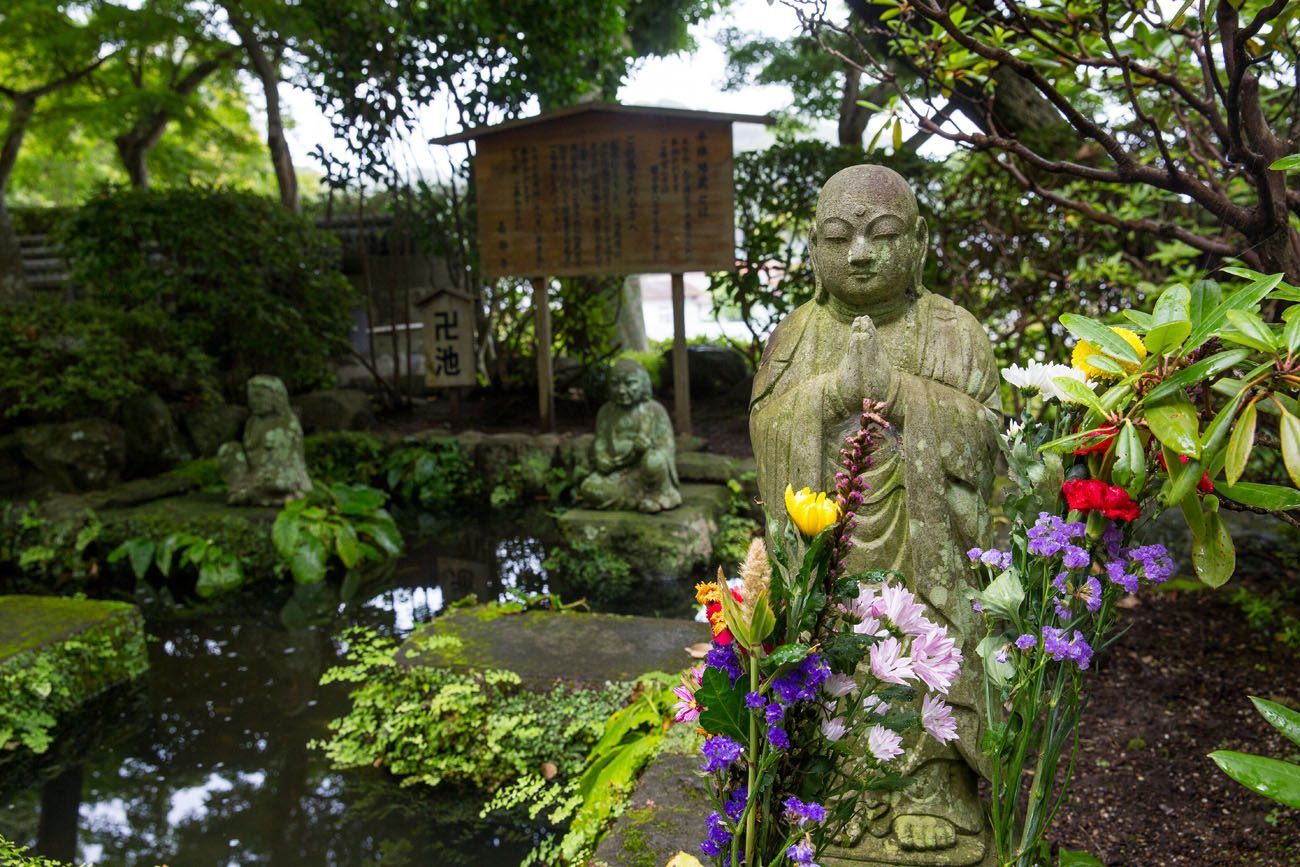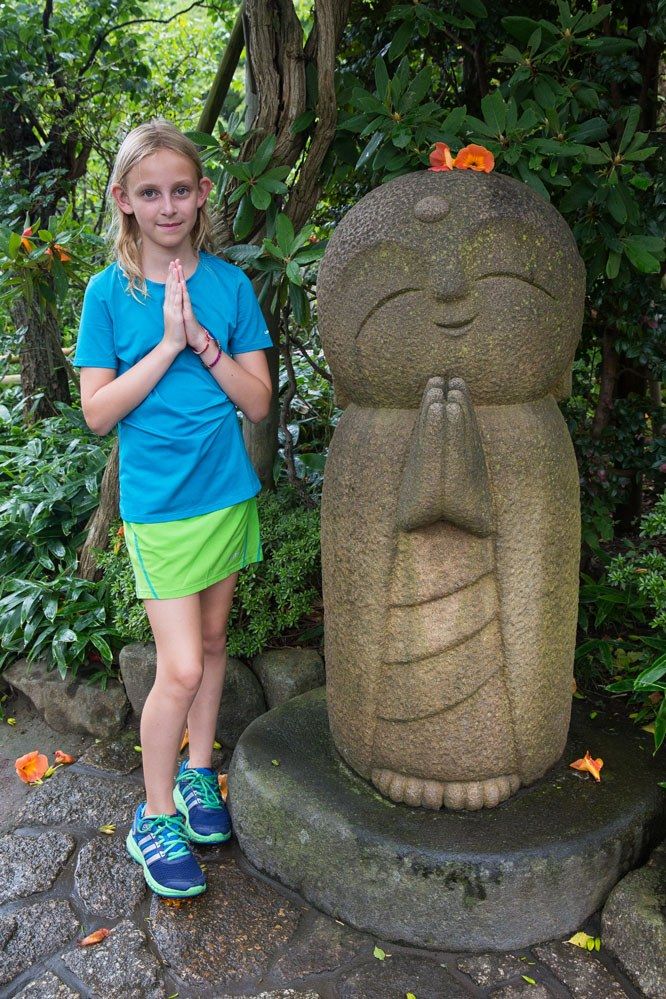 Akihabara
Akihabara was one of our favorite areas of Tokyo. This is the spot for electronics shopping, karaoke, shopping for anime and manga, or spending hours in an arcade.
We went shopping at Yodibashi Camera, the world's largest department store. For sale was any electronic device anyone could possible want, from cameras to TV's to refrigerators to electronic toilet seats. Our big purchase: a new mouse for Tyler. But we did have fun looking at the curved screen TV's and the new cameras.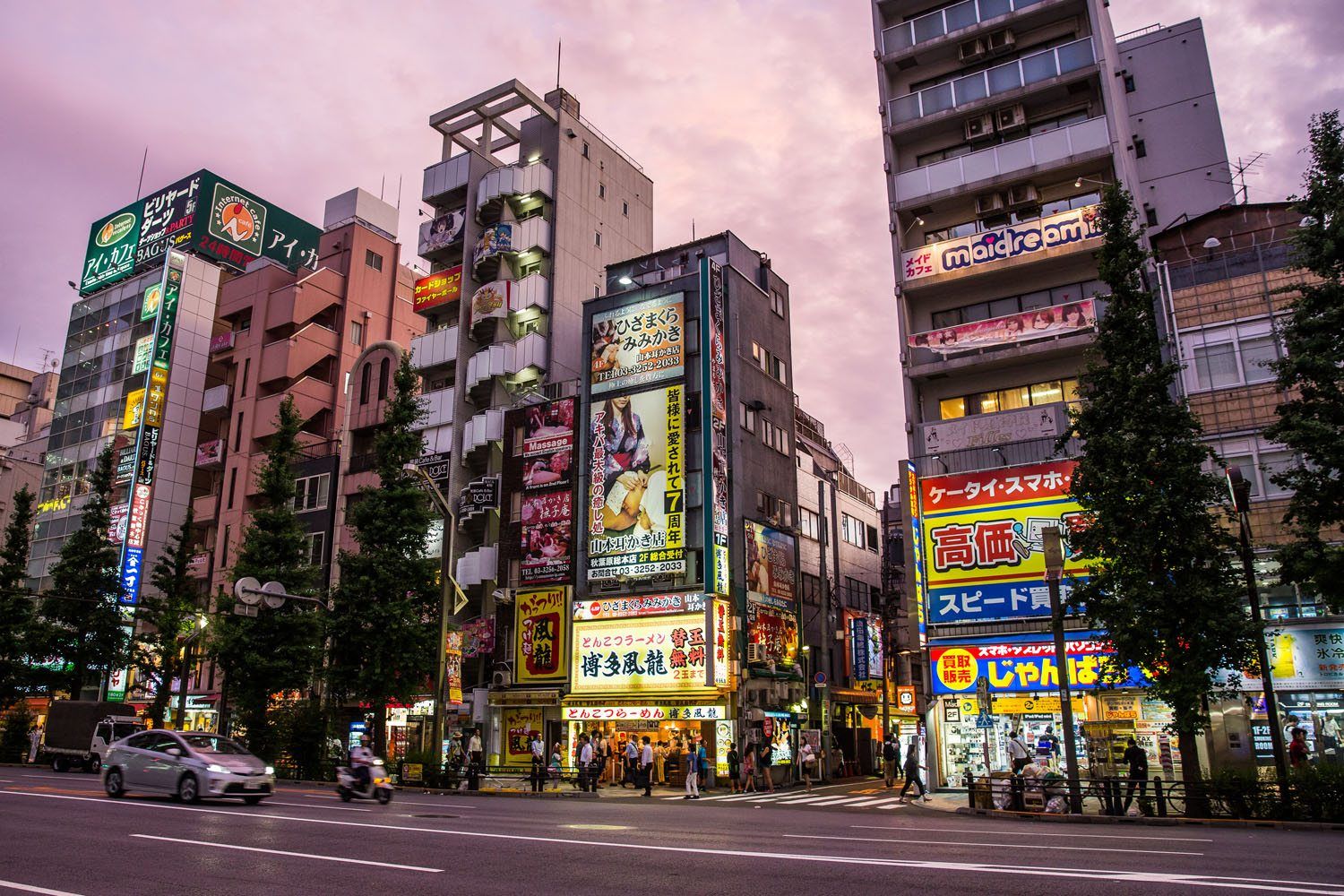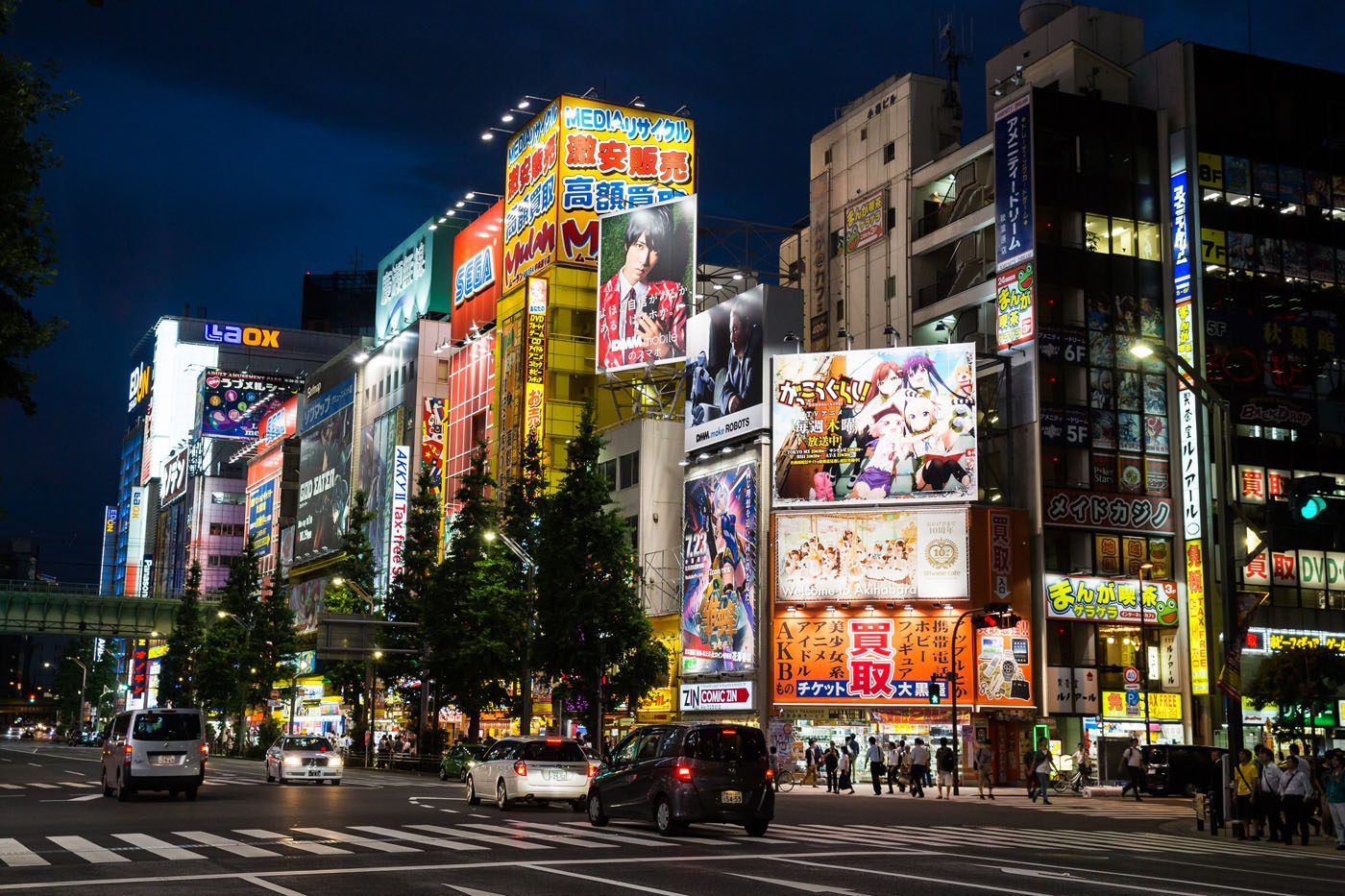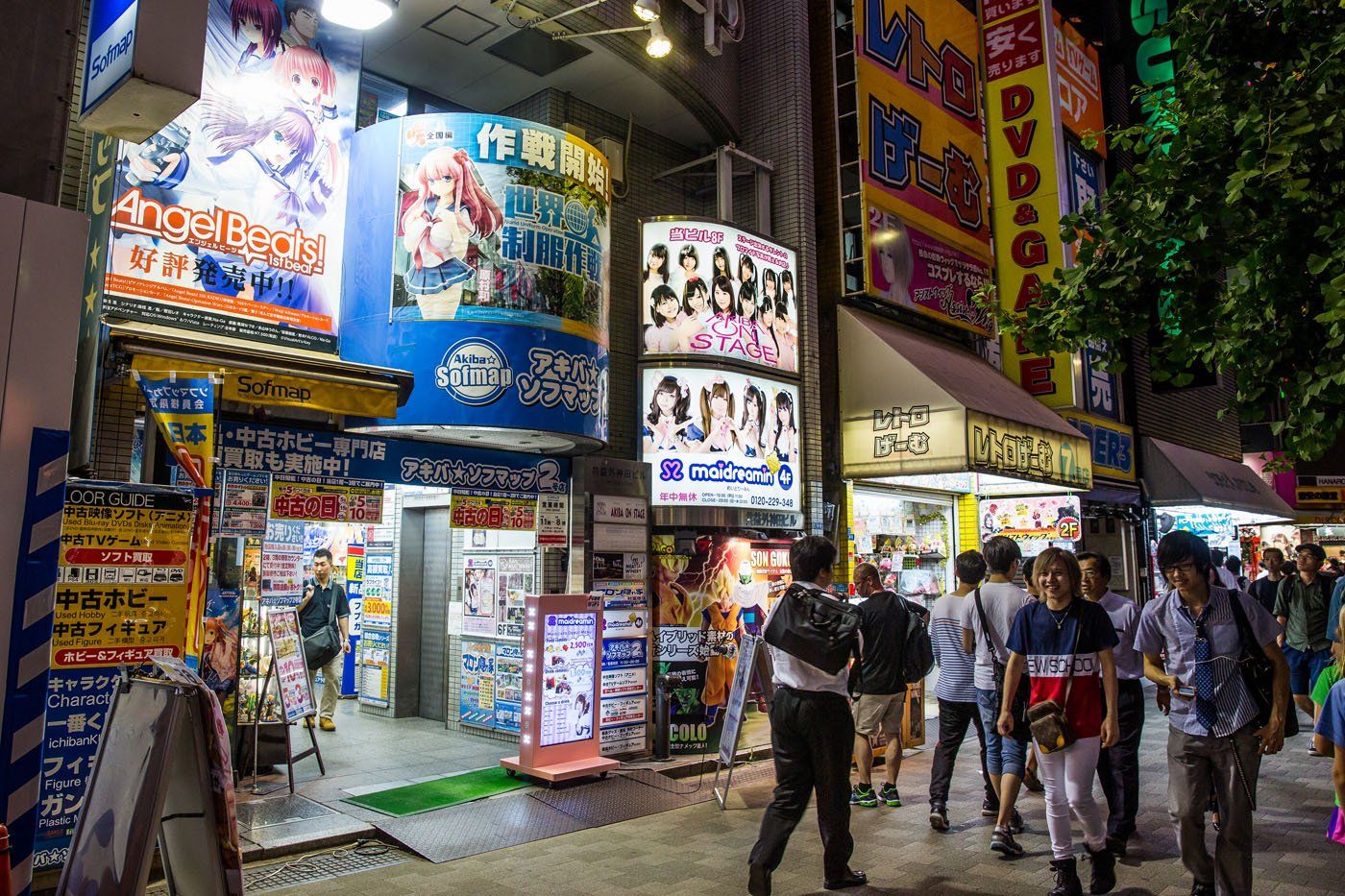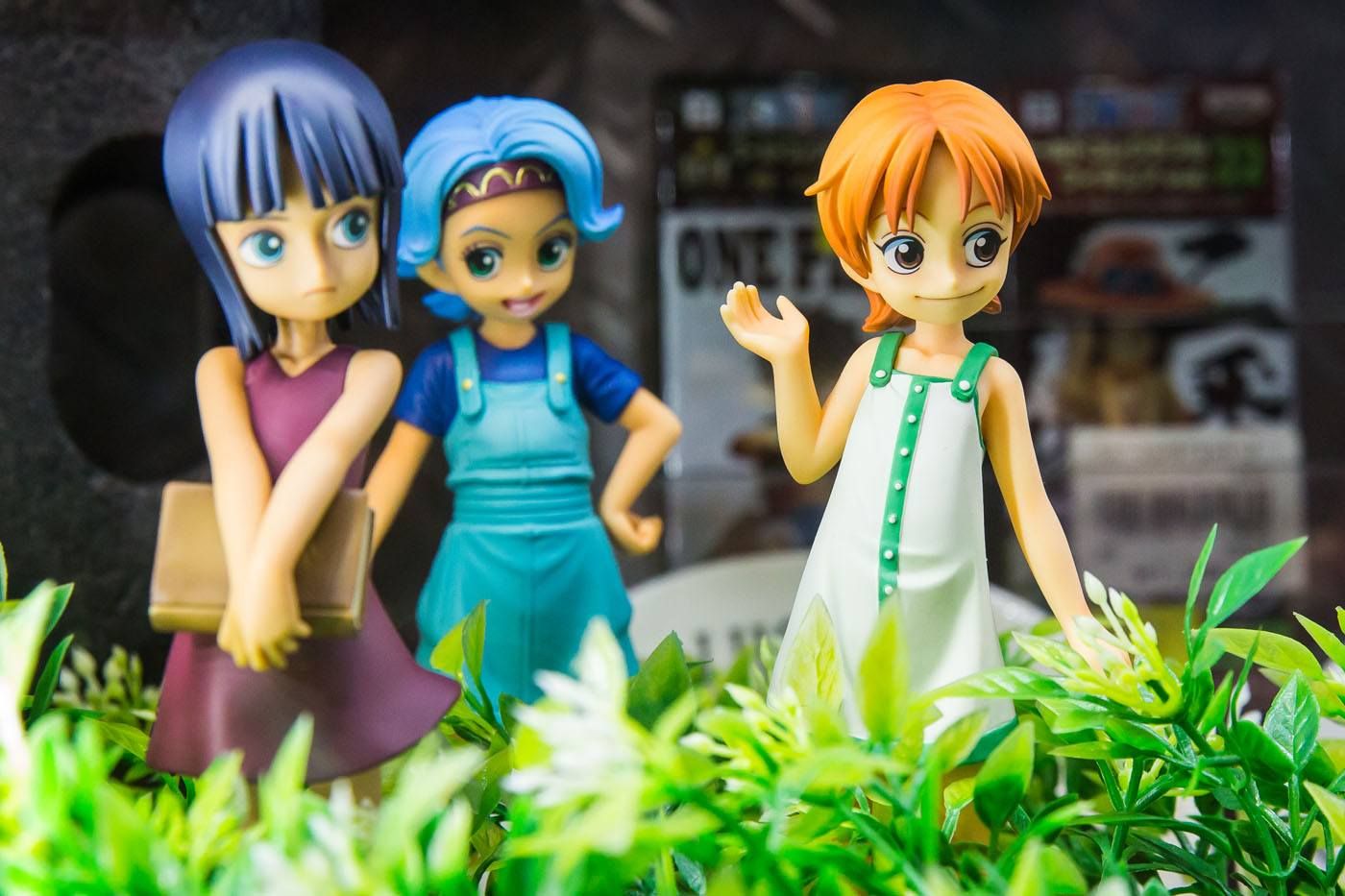 On the Metro
We were staying in an apartment north of Tokyo, guaranteeing us literally hours on the metro/train system everyday.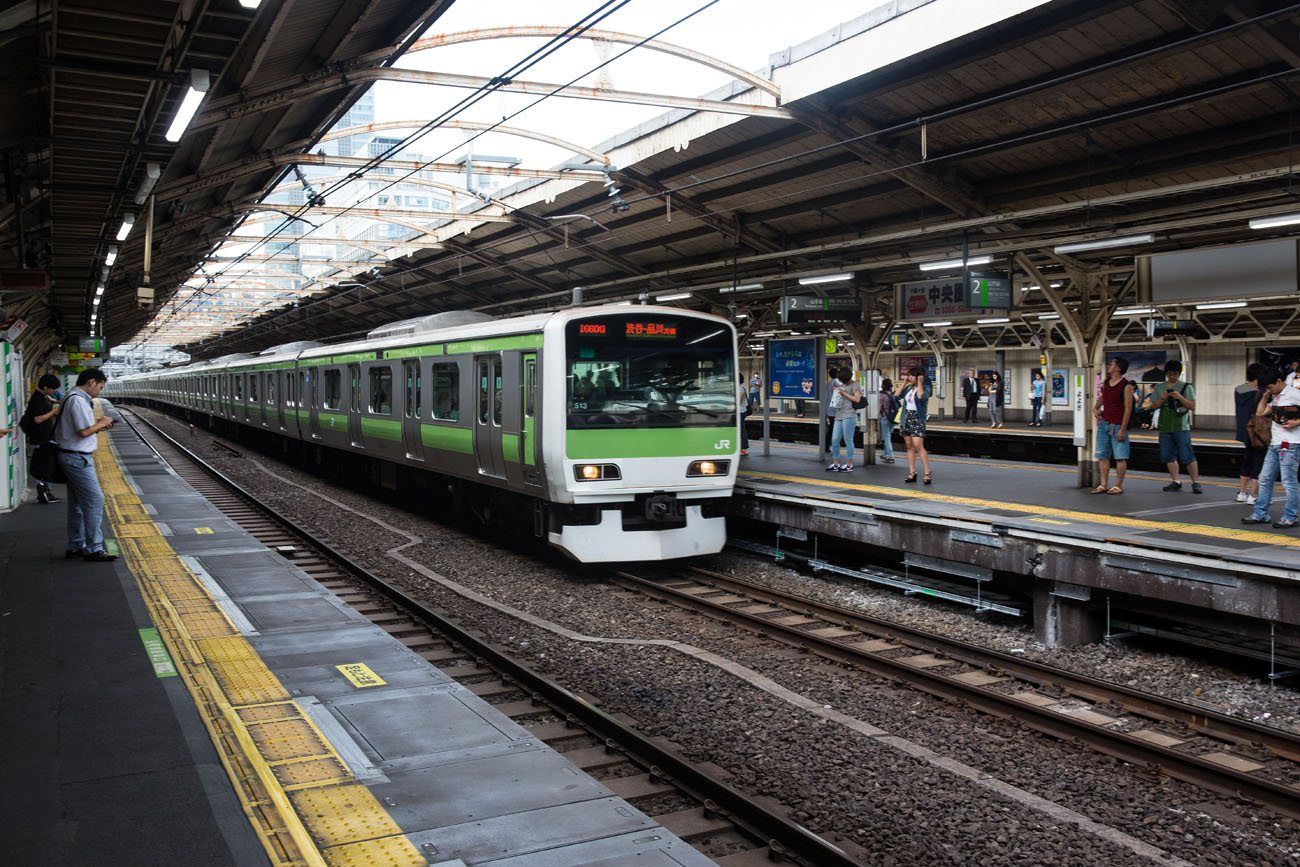 Shinjuku
Shinjuku Station is the world's largest train station. Over three million people per day pass through this station, an incredible number, especially when considering that the entire population of New Zealand is 4.5 million people. This station has over 200 exits and contains 36 platforms. The area around Shinjuku Station is filled with shopping malls, neon lights, restaurants, and even Godzilla.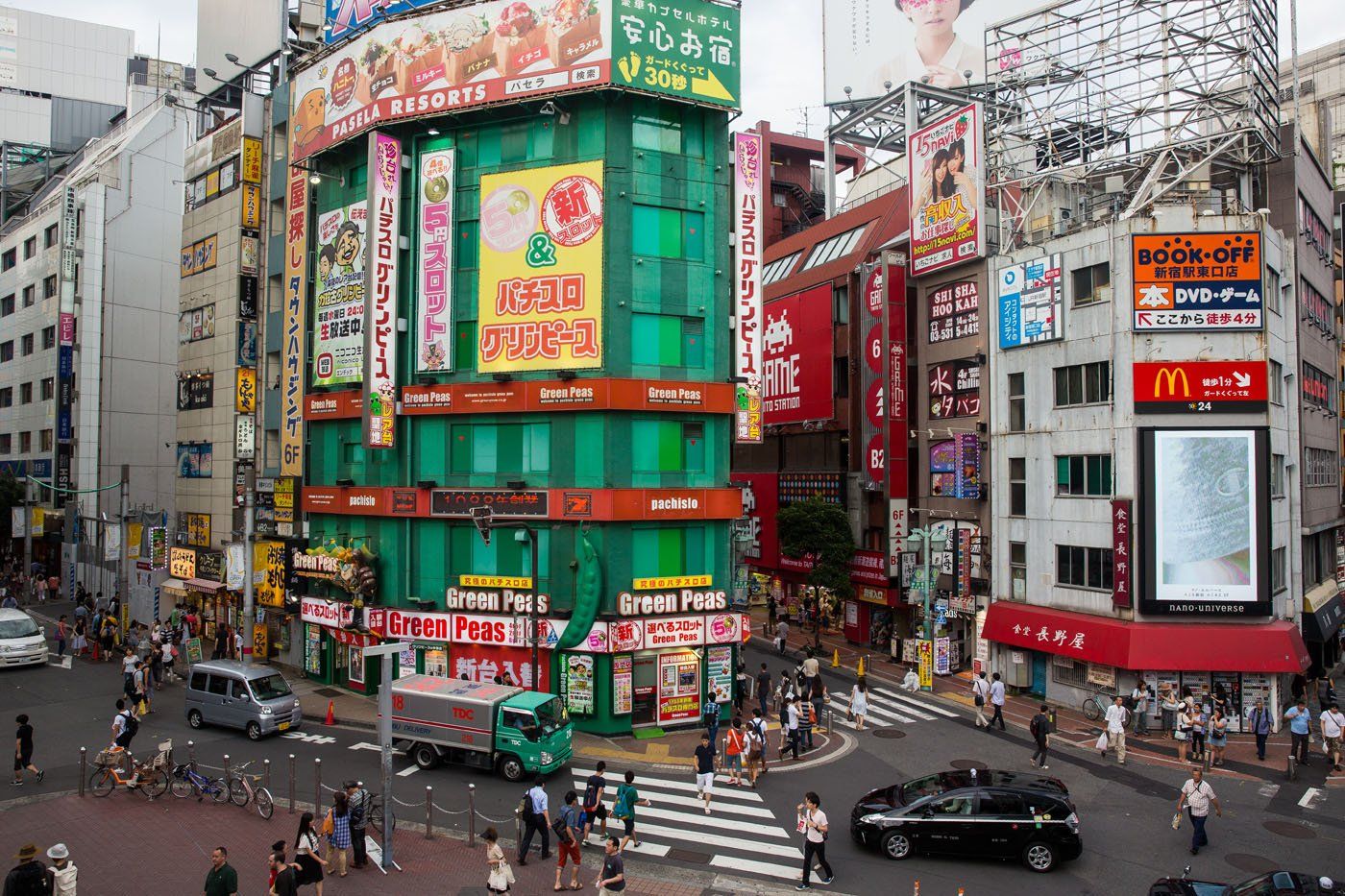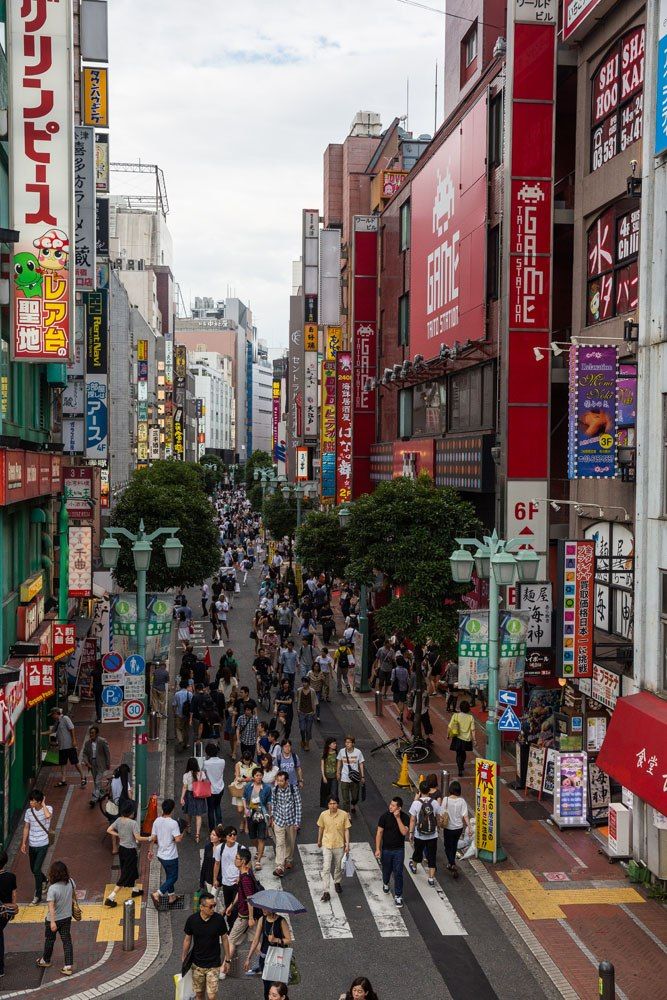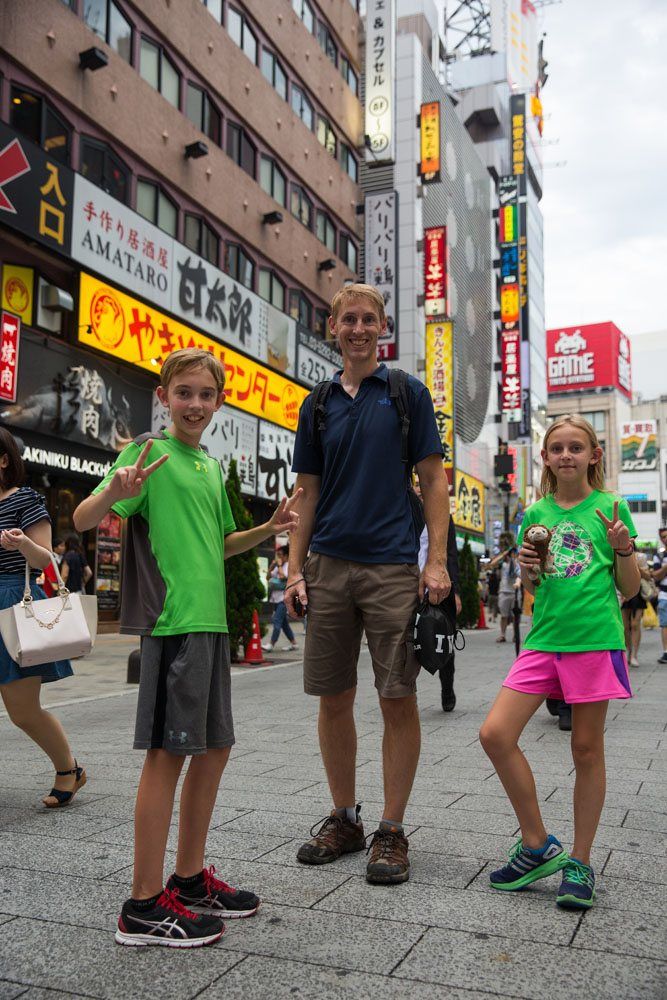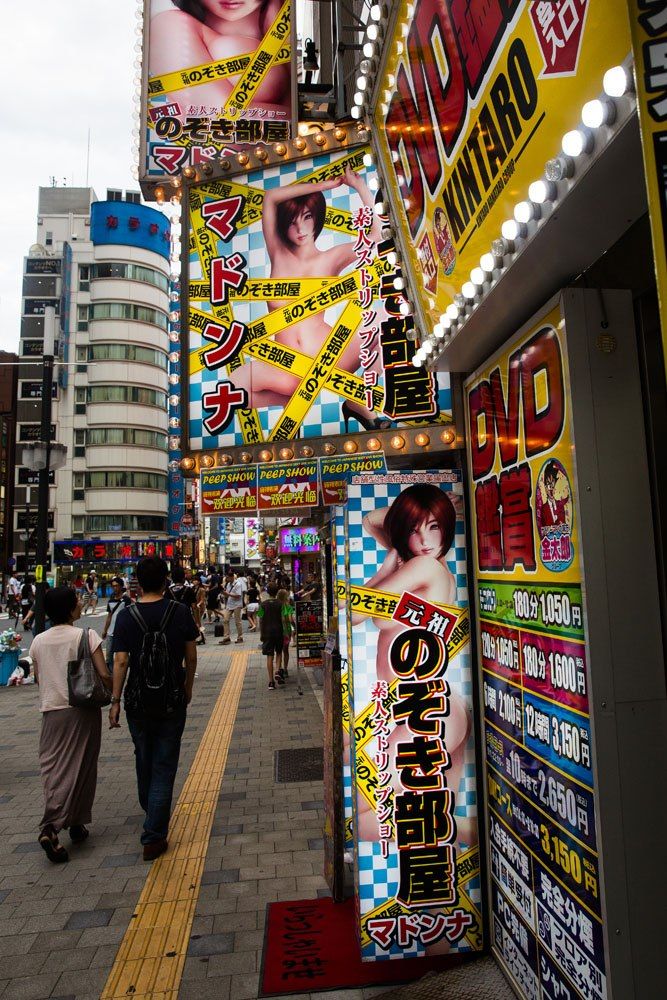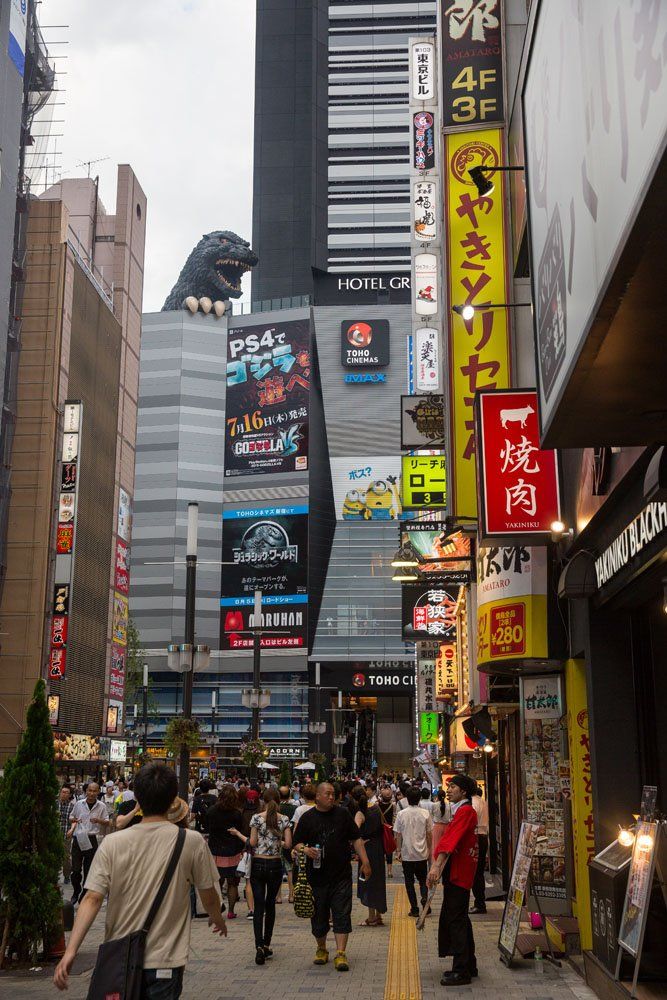 Shibuya Crossing
From the world's largest train station we traveled over to the world's busiest crosswalk in Shibuya. This neighborhood is another popular place for shopping. We were here on a Sunday afternoon and it was insanely crowded.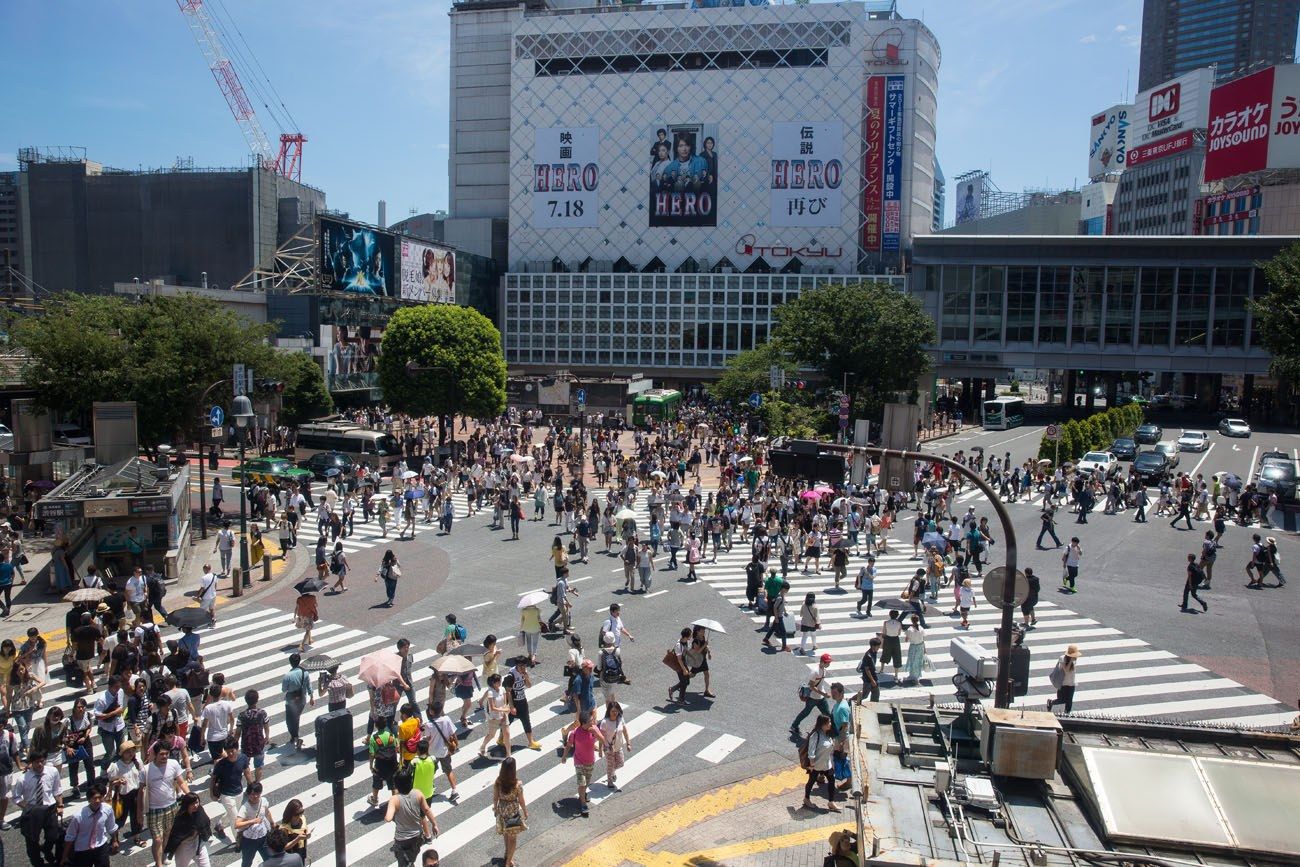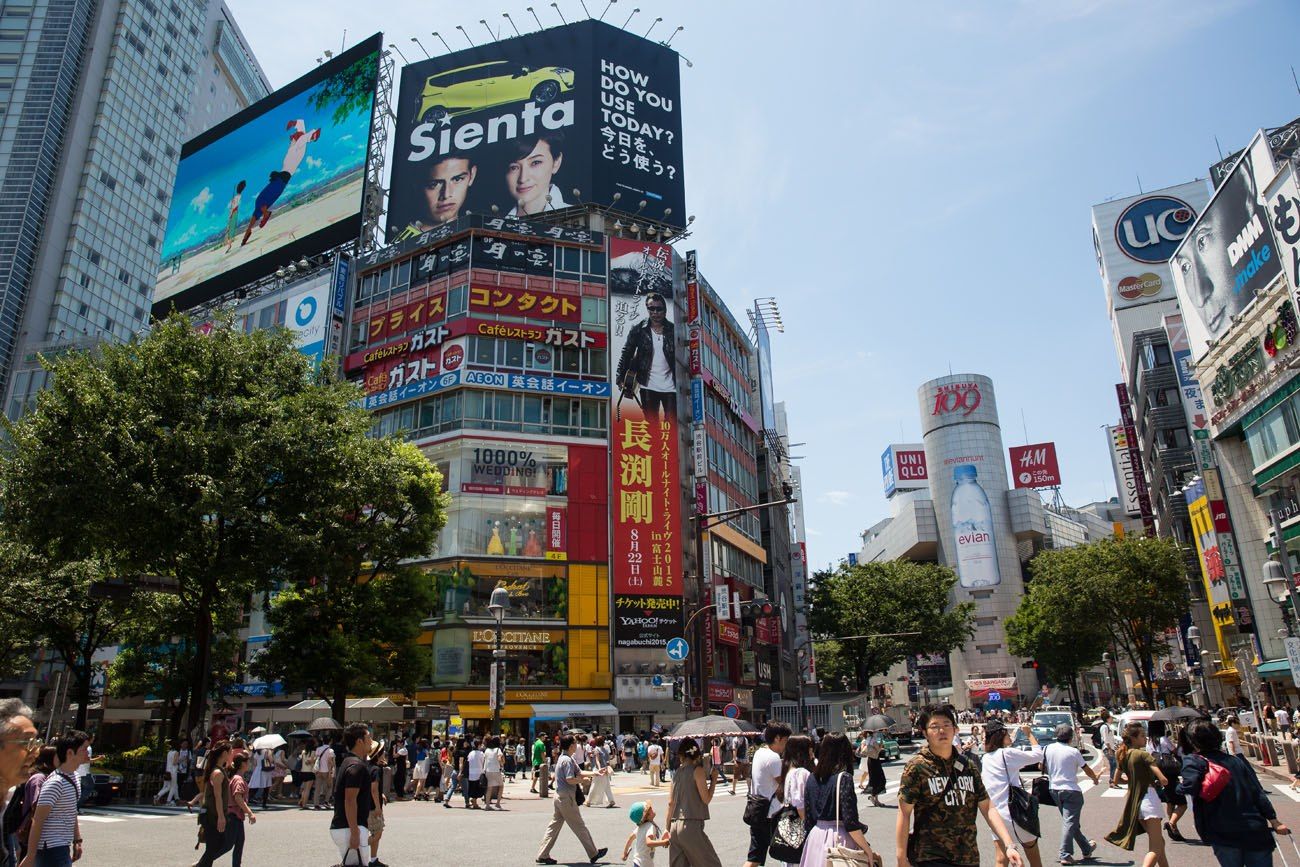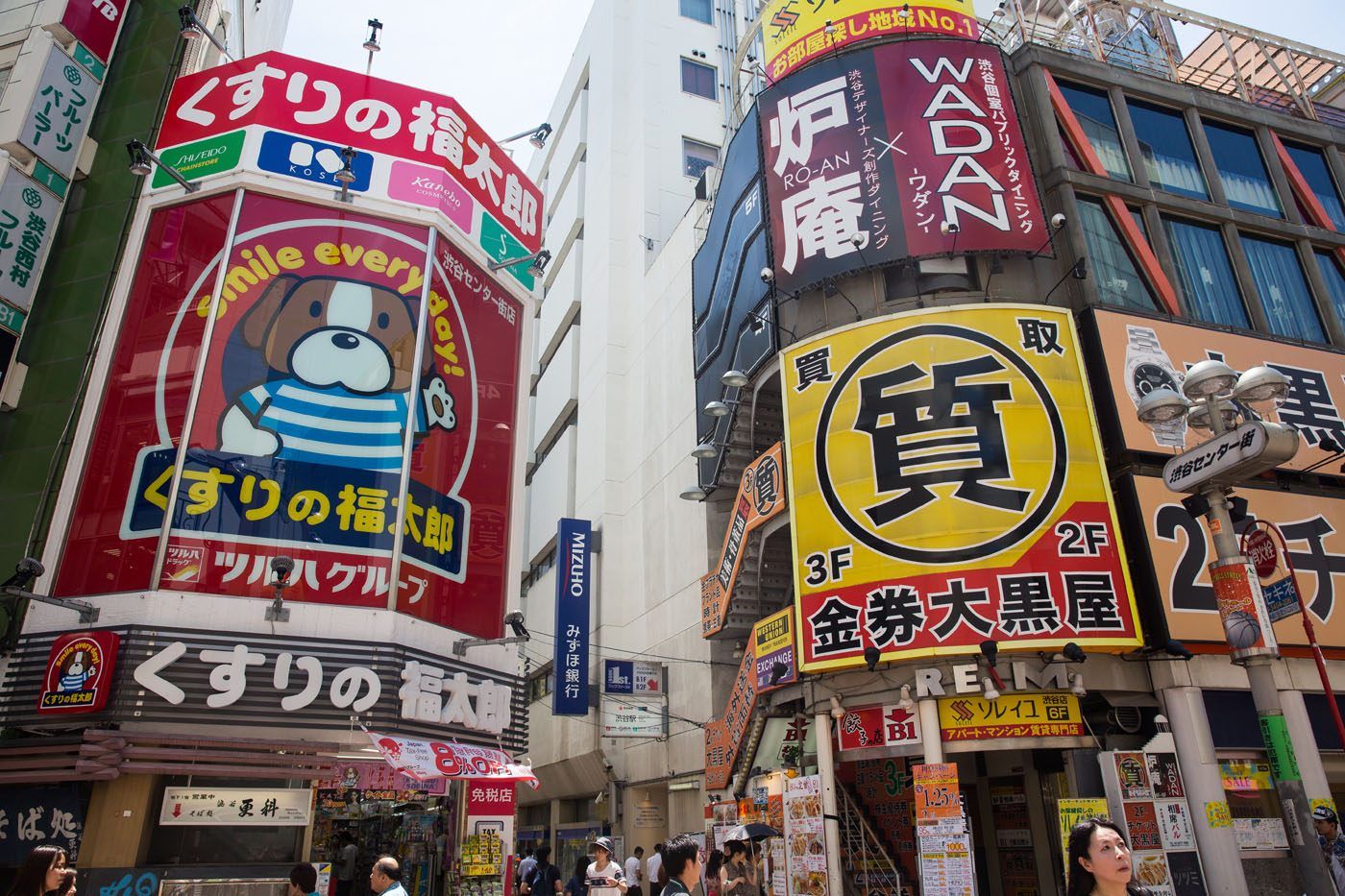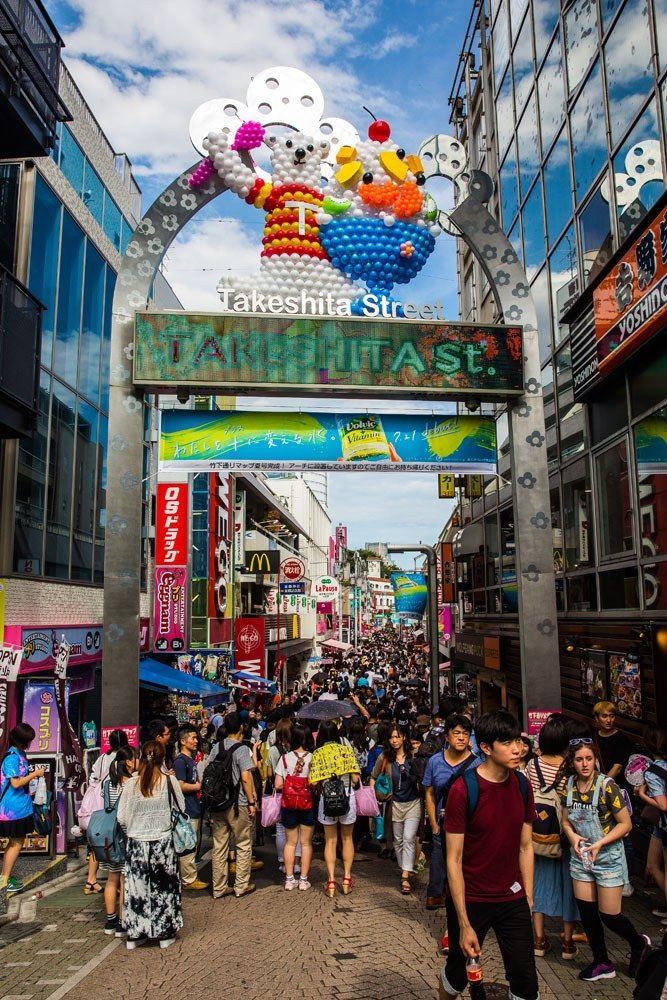 Ginza
Yet another neighborhood is Ginza, the place for upscale shopping.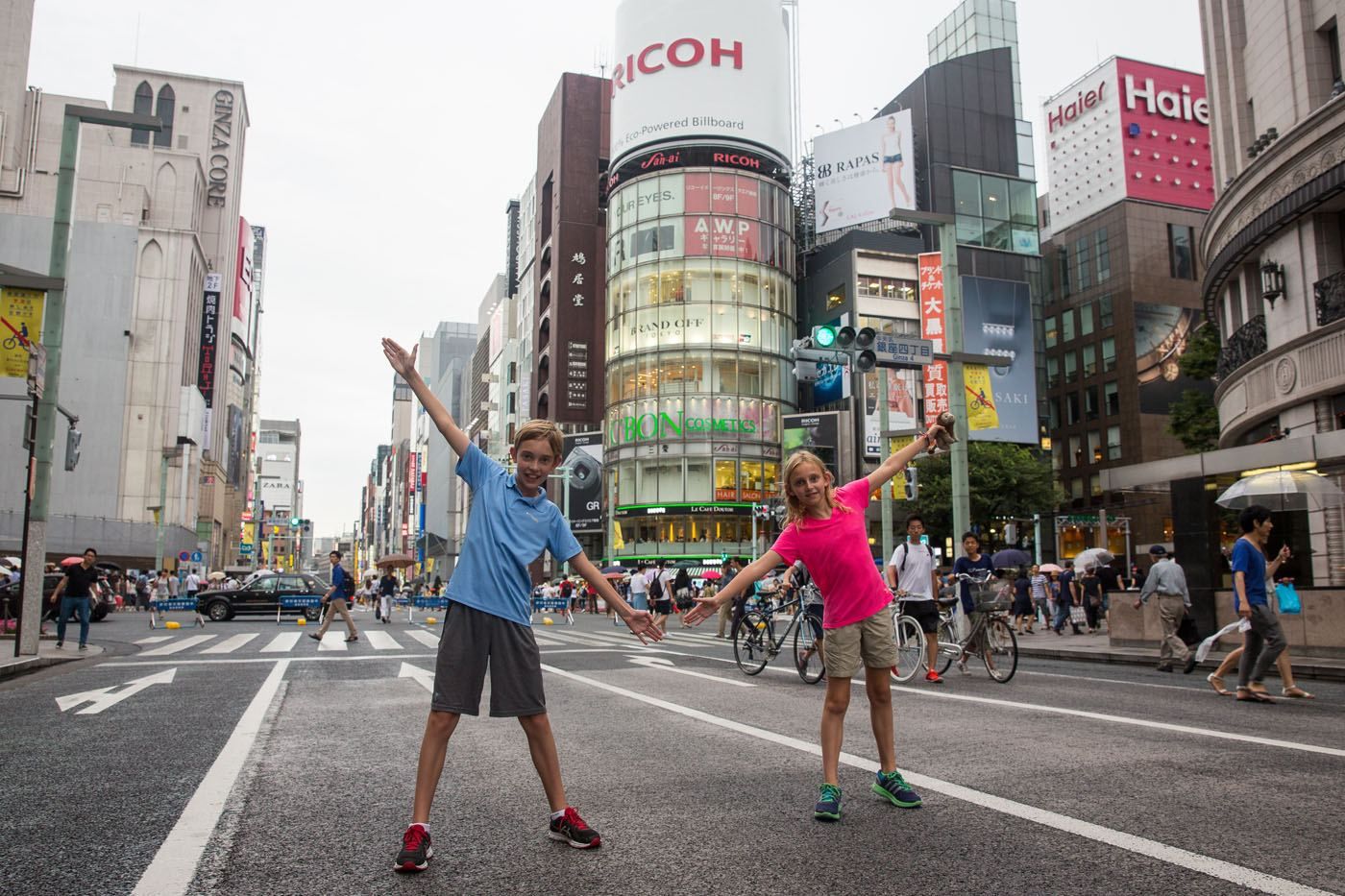 Japanese Cuisine
Most menus are in Japanese but restaurants post displays of plastic food resembling the dishes to choose from. This was a huge help for us!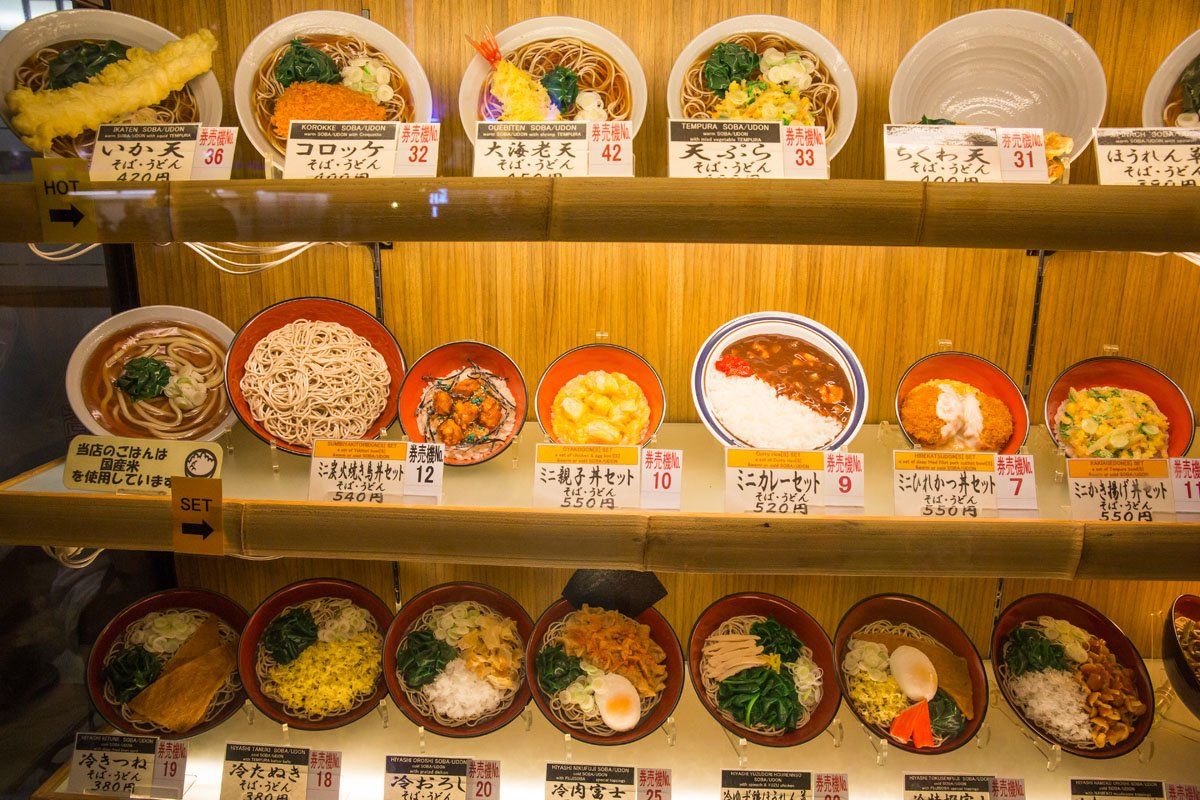 And here is some real food…udon noodles and rice. Yum!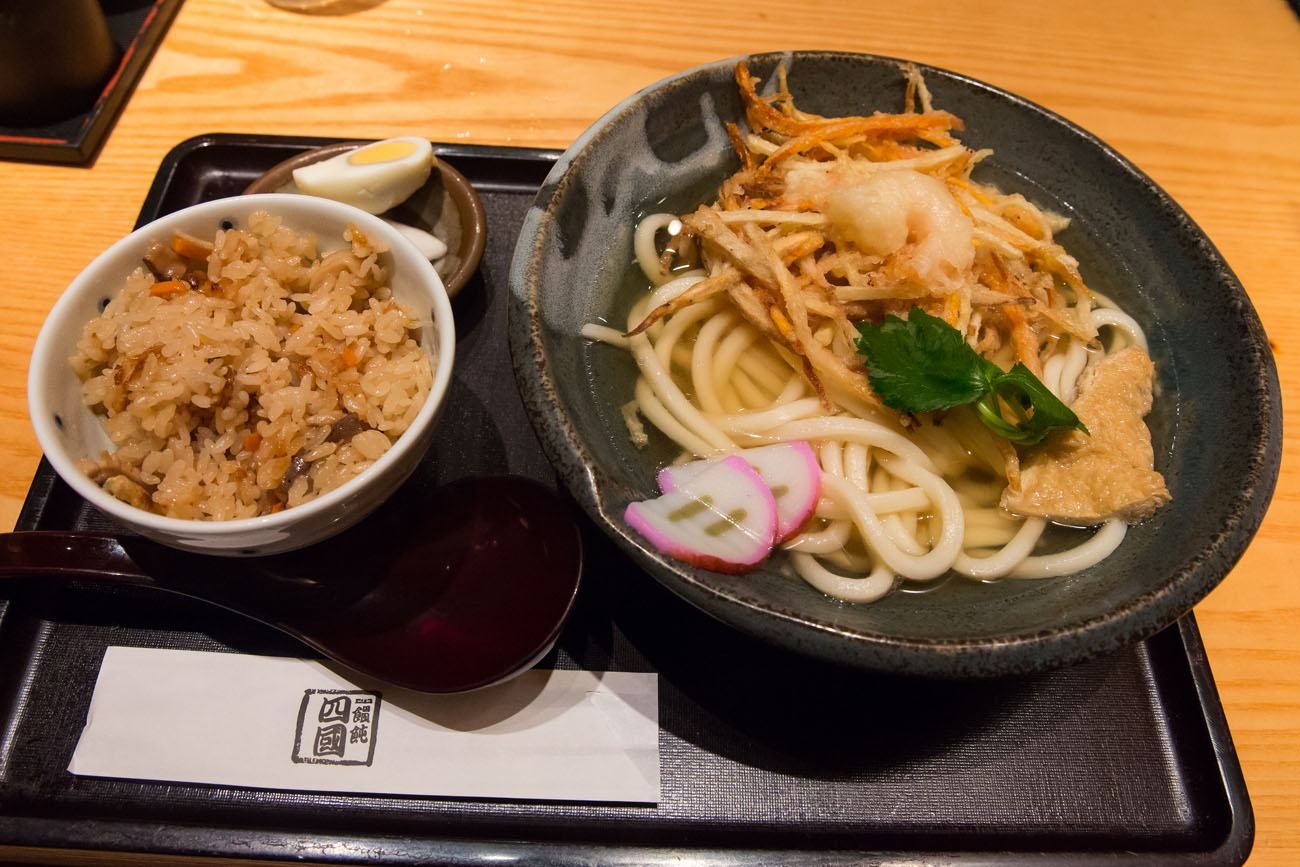 Shopping in Tokyo
We went shopping on Kappabashi Street, buying a Japanese knife and some pottery. I am really starting to look forward to cooking again!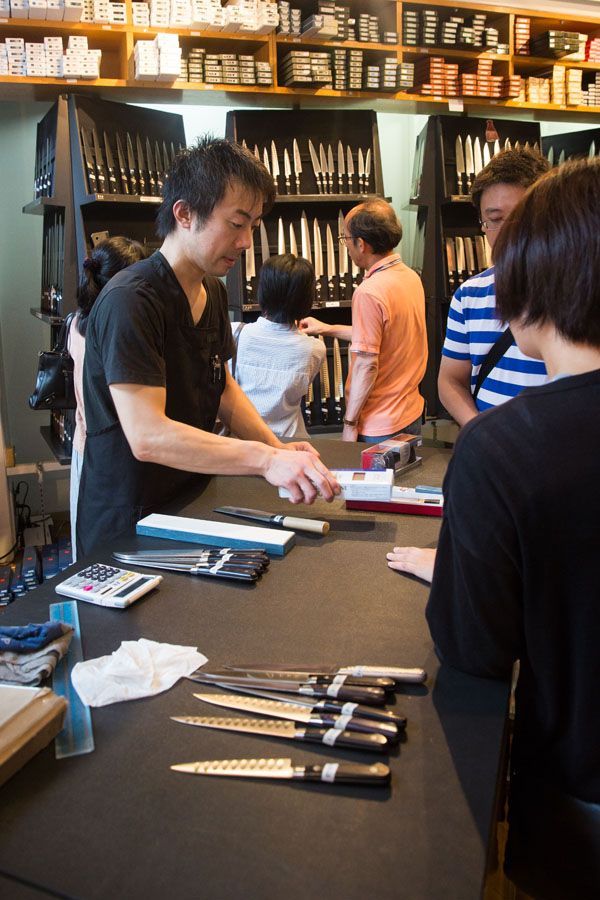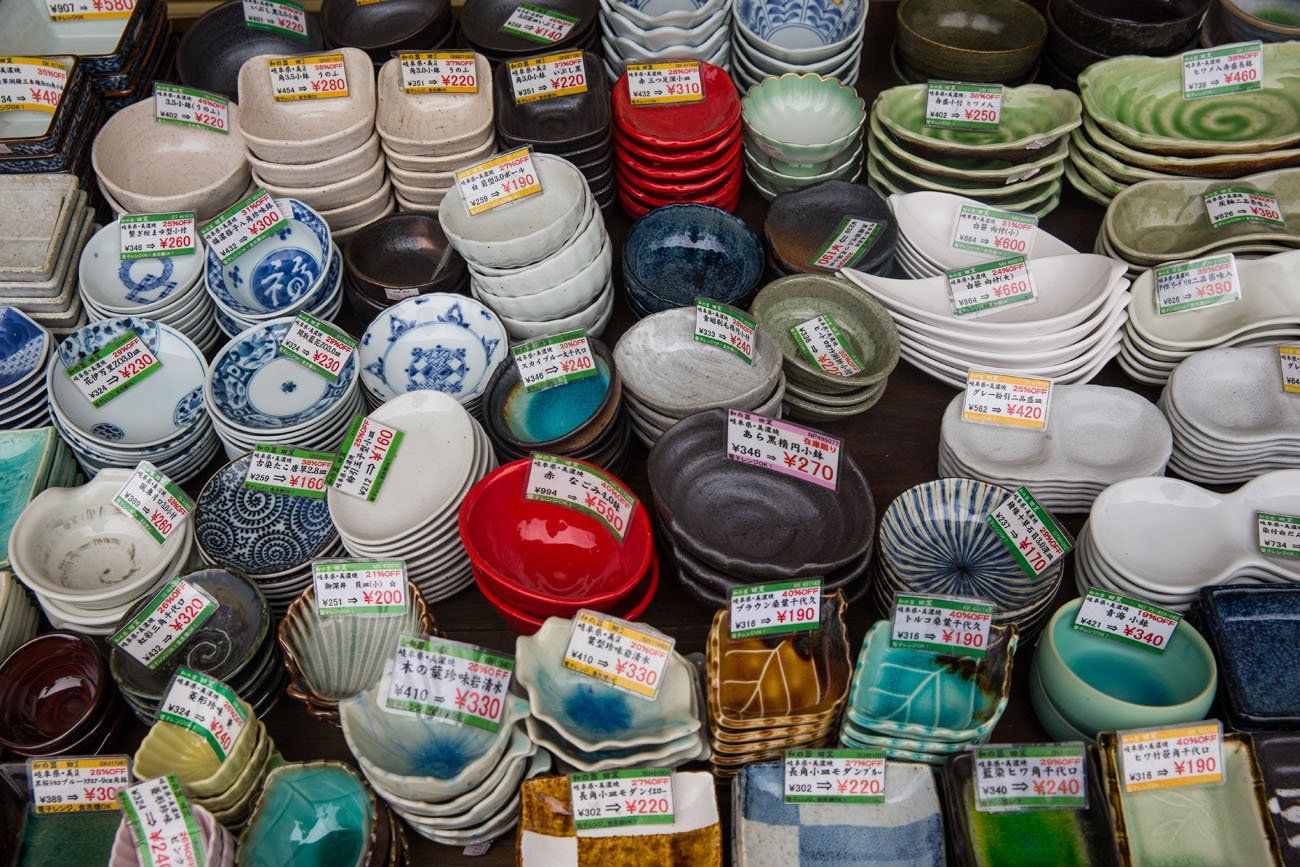 Meiji Shrine
In Tokyo, we visited our FINAL TEMPLE and it was a good one. Meiji Shrine is a Shinto shrine dedicated to Emperor Meiji and his wife and was built in 1912. This shrine was destroyed in WWII and then completely rebuilt. While here, we were lucky enough to watch a portion of a Japanese wedding.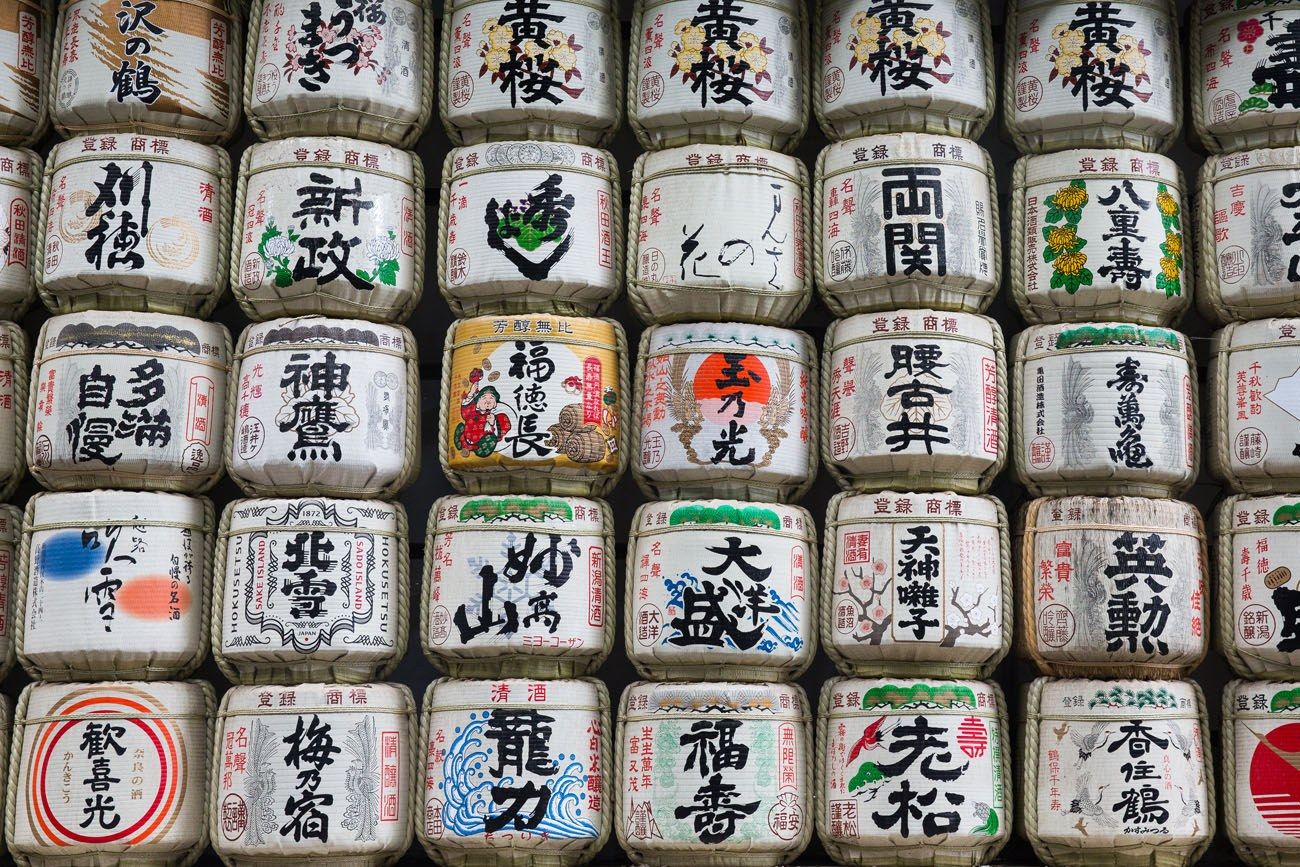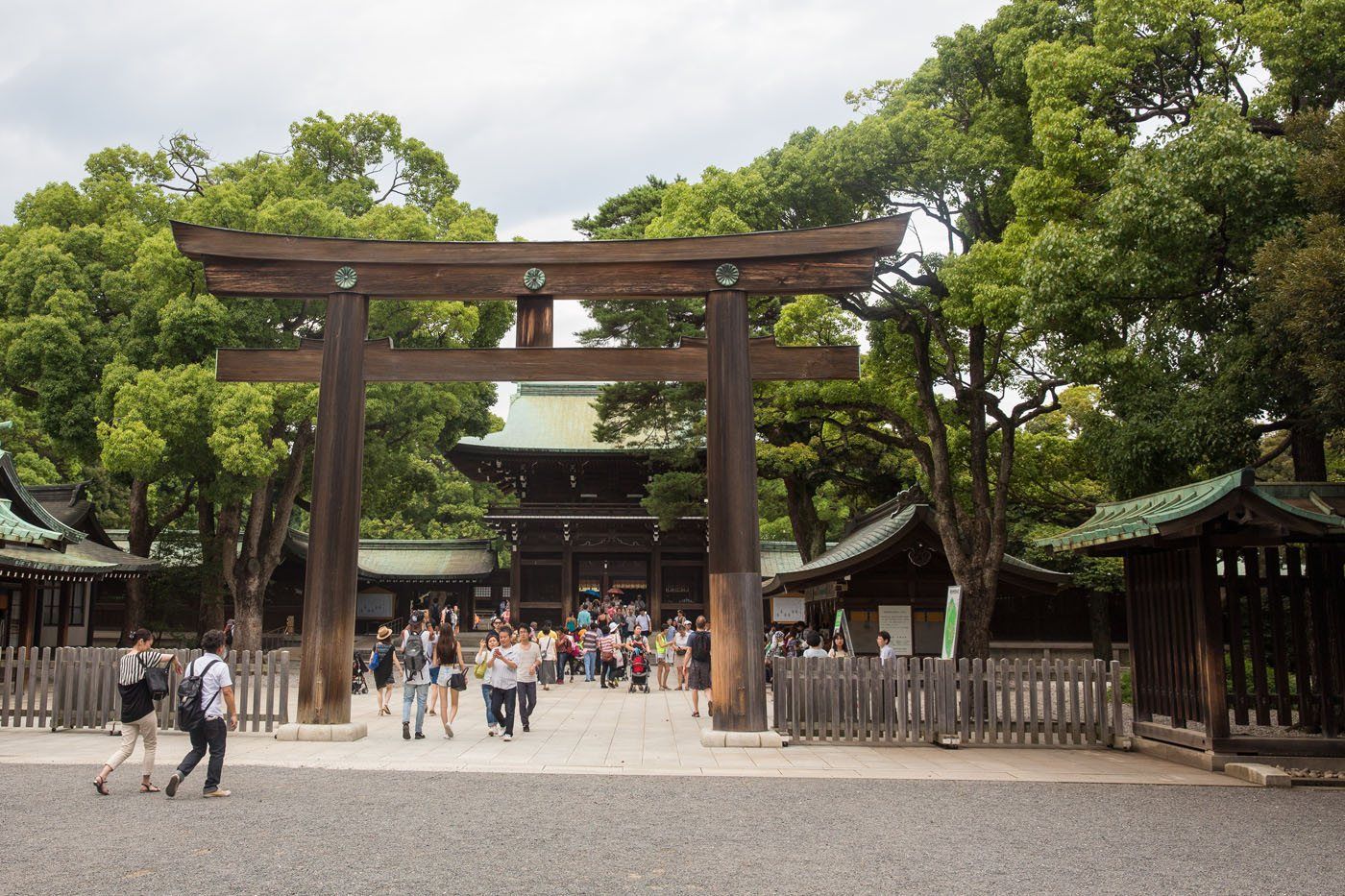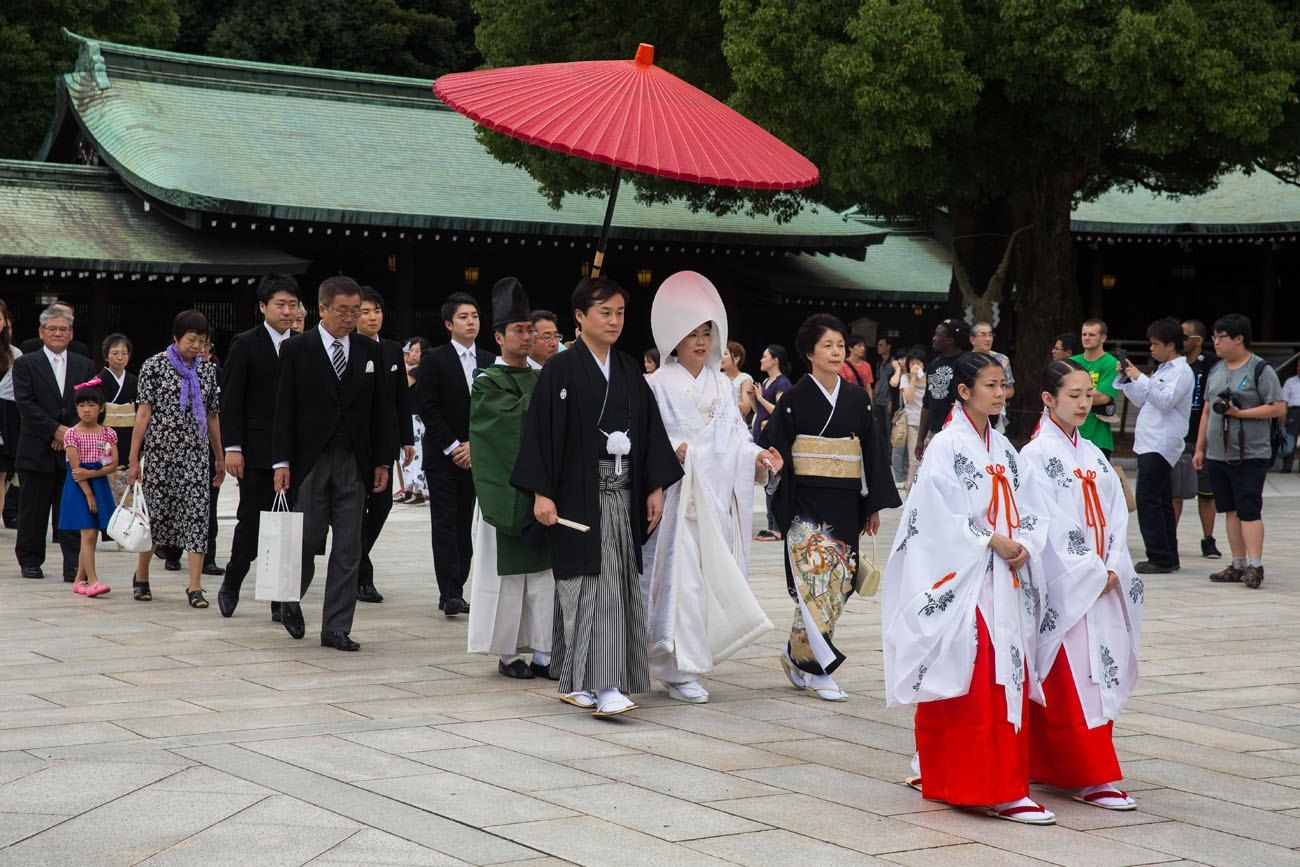 Tsukiji Fish Market
We sampled some sautéed scallops and raw oysters at the Tsukiji Fish Market.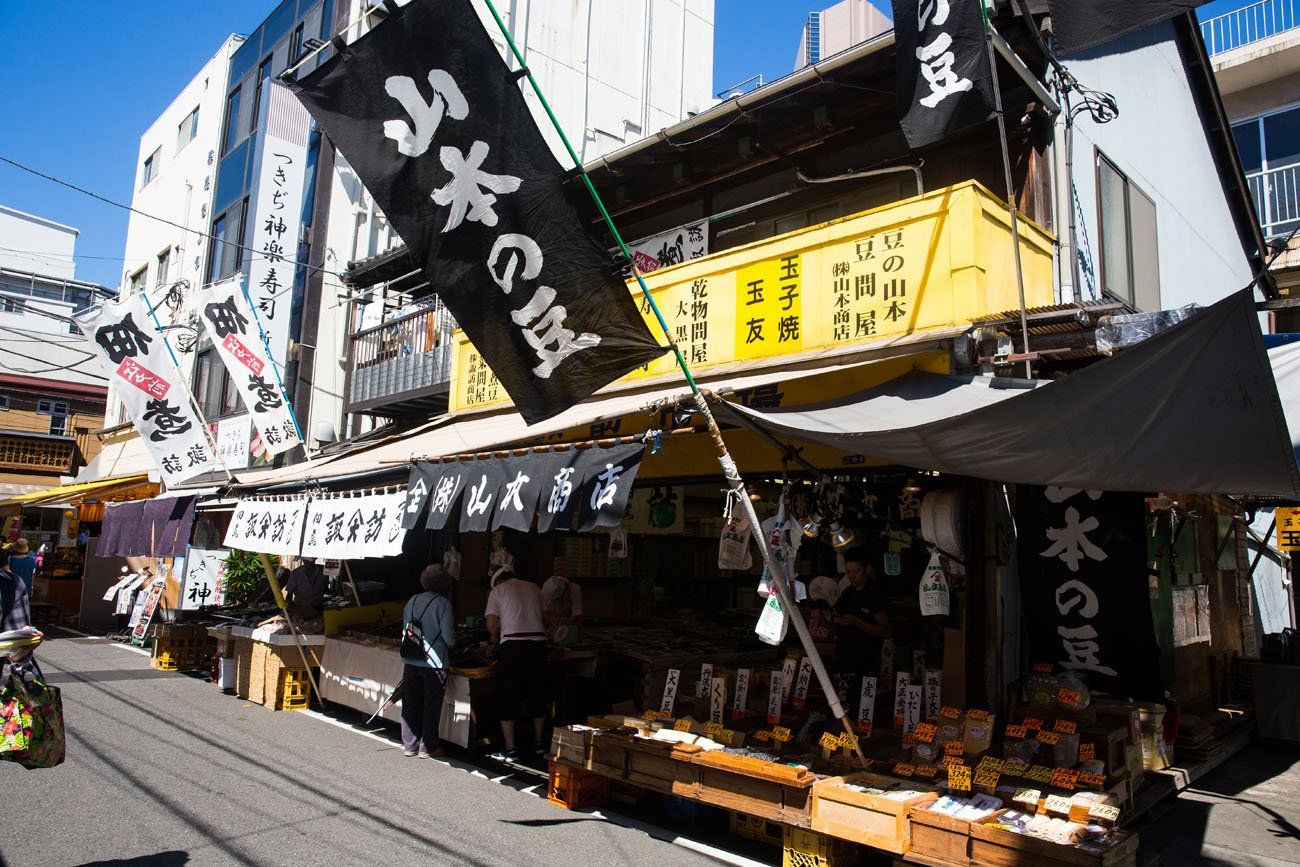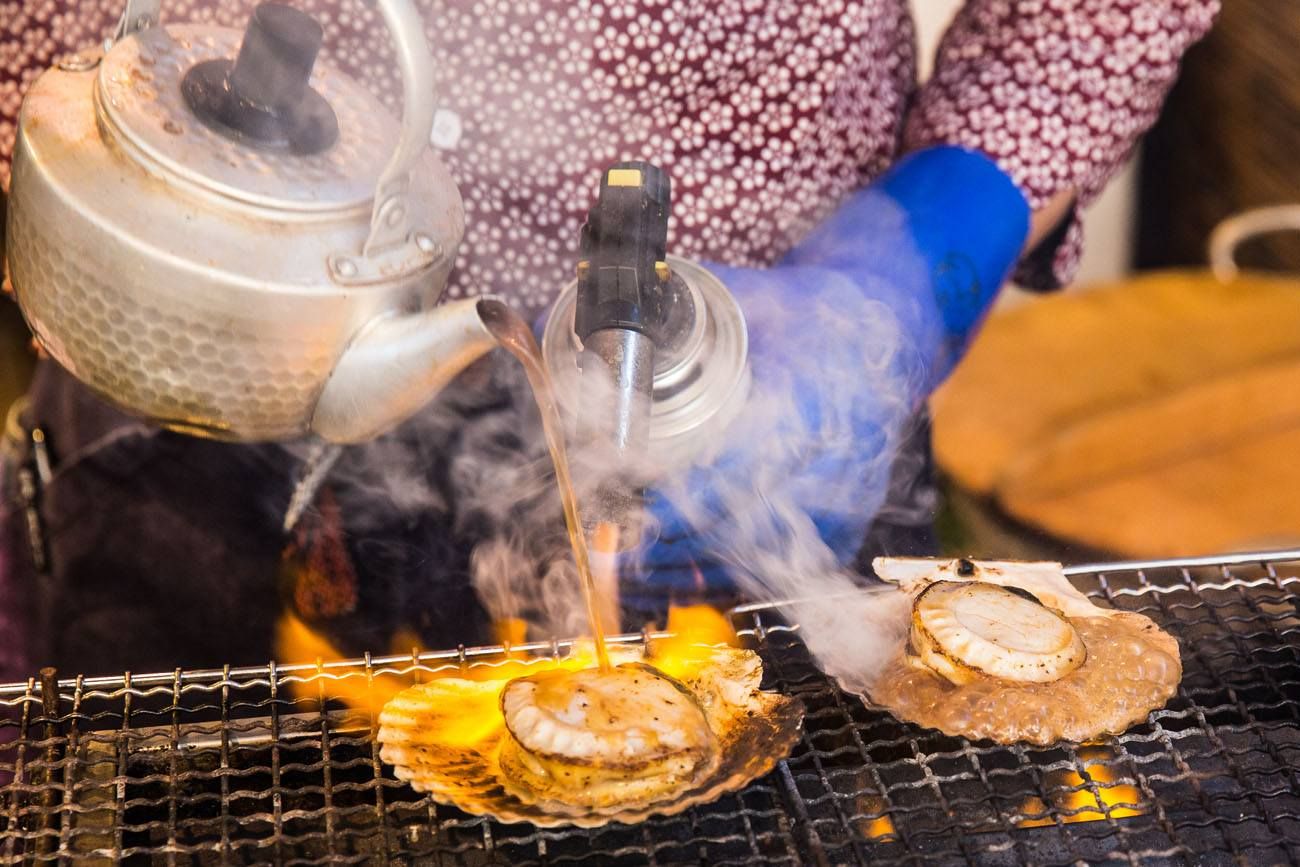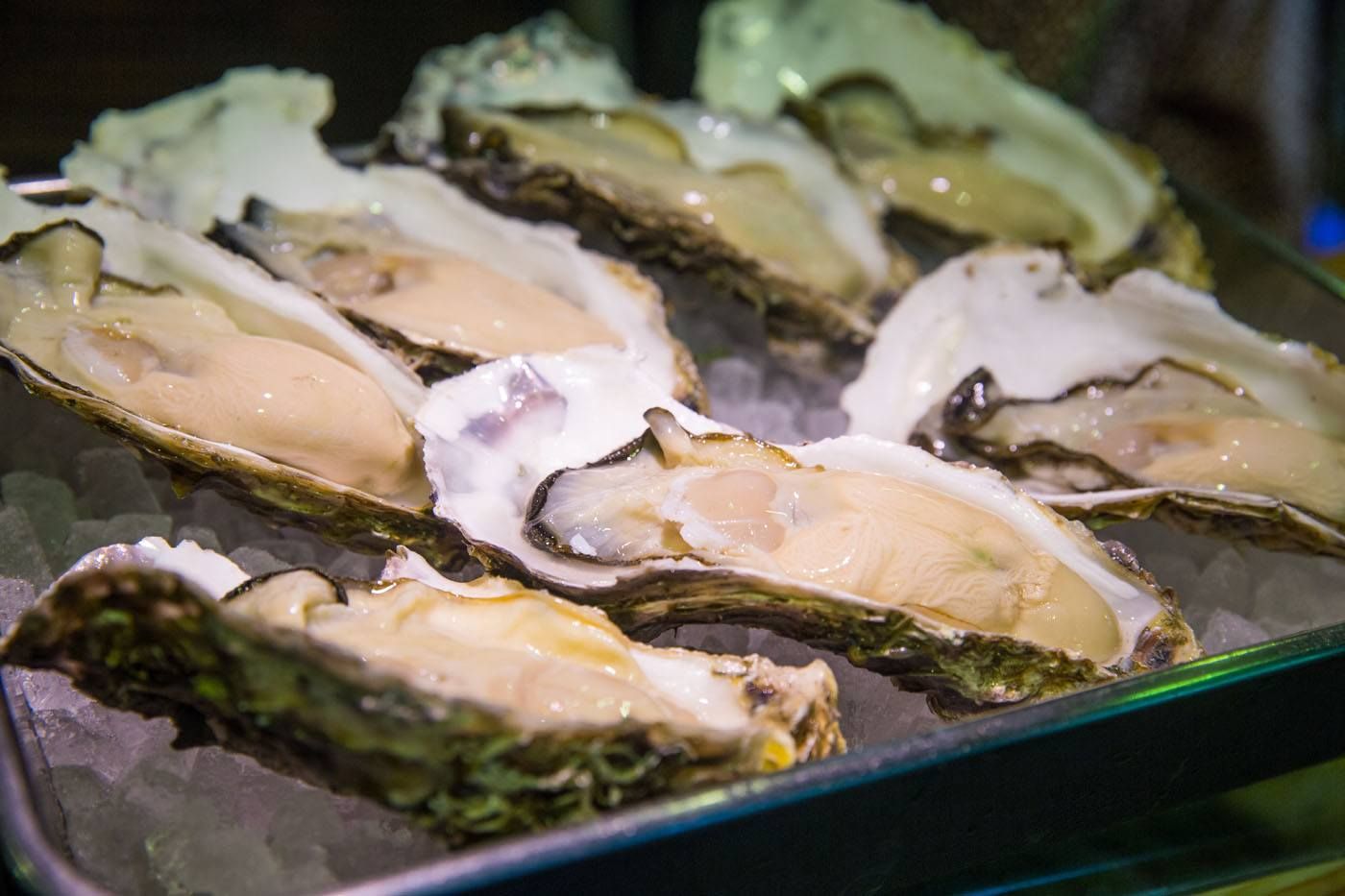 Our Final Destination Before Returning to the Good Ole USA
Tokyo was our final international destination on our trip around the world. It was an odd week, trying to see as much of Tokyo as possible, while looking forward to and dreading our return to the US. Throw in the fact that we now have the task of finding a place to live in when we return, so we have been working with our realtor and looking at properties online.
From Tokyo we fly to Los Angeles. It is hard to believe that this whole thing is coming to an end. It sure feels weird to be returning to the US, but that will be another post, so stay tuned!
---
More Information about Japan
KYOTO: Travel through Kyoto in Photos, learn about the best things to do in Kyoto, and read about our first impressions of Osaka and Kyoto.
DAY TRIPS FROM KYOTO: There are several great day trips you can take from Kyoto, including Himeji Castle, Hiroshima, and beautiful Nara, Japan.
SUMO WRESTLING: Watching Sumo wrestling is one of the best things to do in Japan. We write about our experience and get tips on how you can do the same in our article How to Watch Sumo Wrestling in Japan.
TRAVEL BLOGGING: This website started with a trip around the world and has become one of the most popular travel sites on the internet. Learn more about what it is like to run this website in our article My Life as a Travel Blogger…An Unexpected Journey.
TRAVEL INSPIRATION: Here are 30 great travel books and a list of the best travel movies to feed your wanderlust.
All rights reserved © Earth Trekkers. Republishing this article and/or any of its contents (text, photography, etc.), in whole or in part, is strictly prohibited.