Before our trip around the world I knew very little about Taiwan. It wasn't even on our radar as a destination for our journey around the globe. While browsing through hotels on Trip Advisor, tourism advertisements and facts about Taiwan kept popping up. After the tenth advertisement, Taiwan captured my attention and I took my first look at the Taiwan tourism website.
Immediately, I was fascinated by this small island nation. I learned that Taiwan is home to excellent hiking, modern cities, a fabulous food scene, and some of the world's friendliest people.
Taiwan interested us enough that we spent two wonderful weeks here, our final stop in Asia before heading south to Oceania. Here are some of the more quirky facts and unexpected things we discovered while in Taiwan.
Ten Interesting Facts About Taiwan
Taiwan Is Beautiful
From the deep canyons at Taroko Gorge to the vistas of northern Taiwan from the Teapot Mountain hike to the stunning east coast of Taiwan, we were wowed over and over again. In many ways, Taiwan resembles Hawaii. Crystal clear aquamarine water, palm trees, huge waves crashing on the beach, and the most delicious pineapple we have had yet (and that's saying a lot!).
We rented a car in Taiwan for six days, driving from Taipei in the north, along the eastern coastline, to Kenting National Park at Taiwan's southernmost point, then back up the west coast to Tainan. It was a fabulous mini road trip.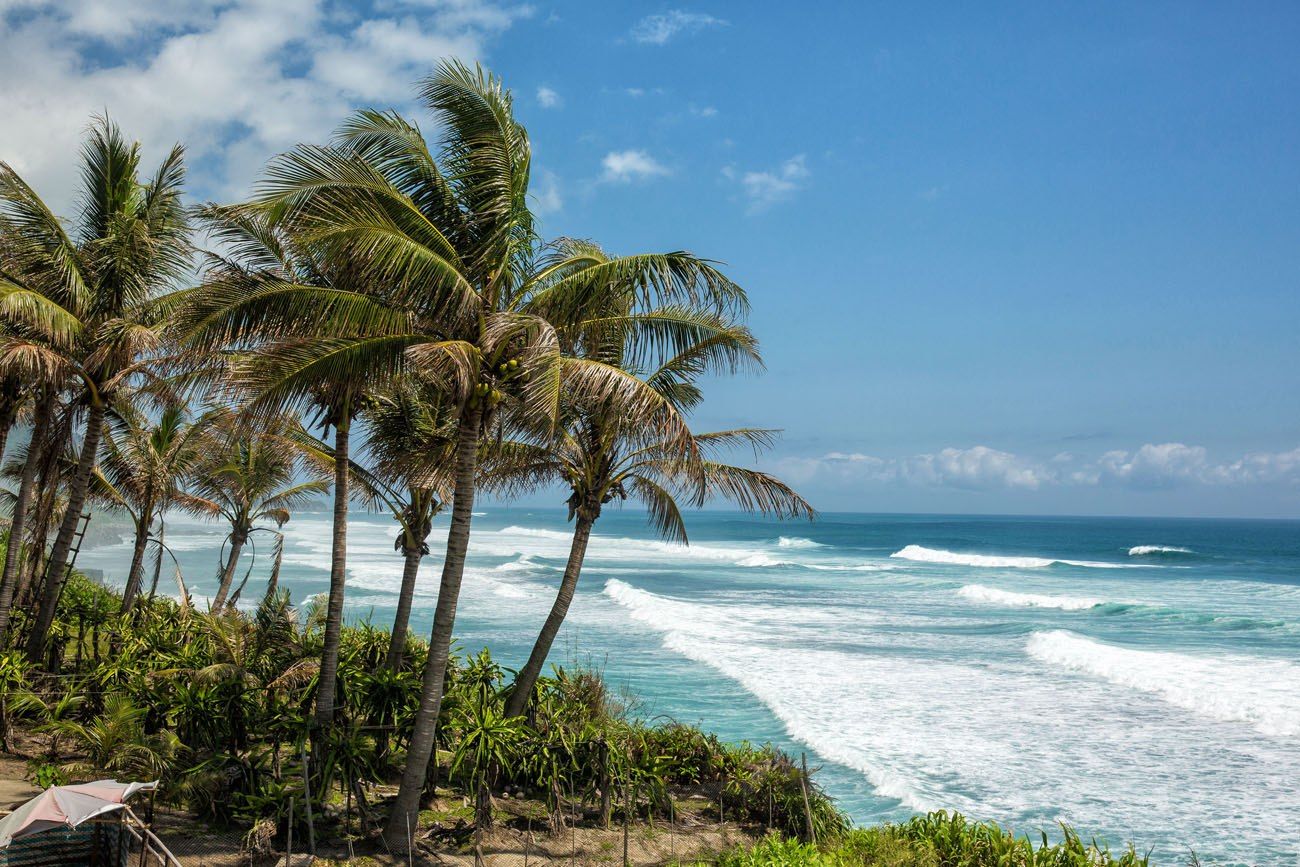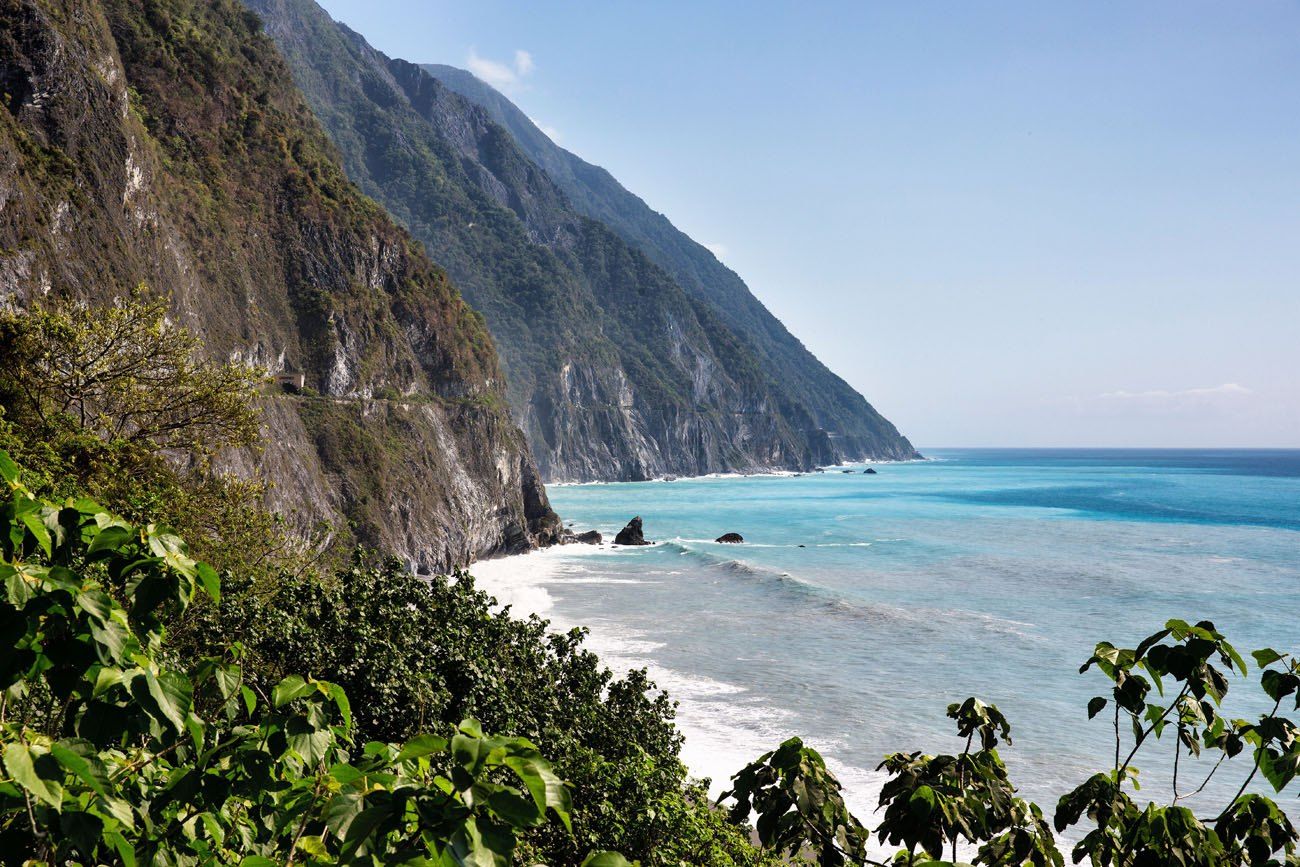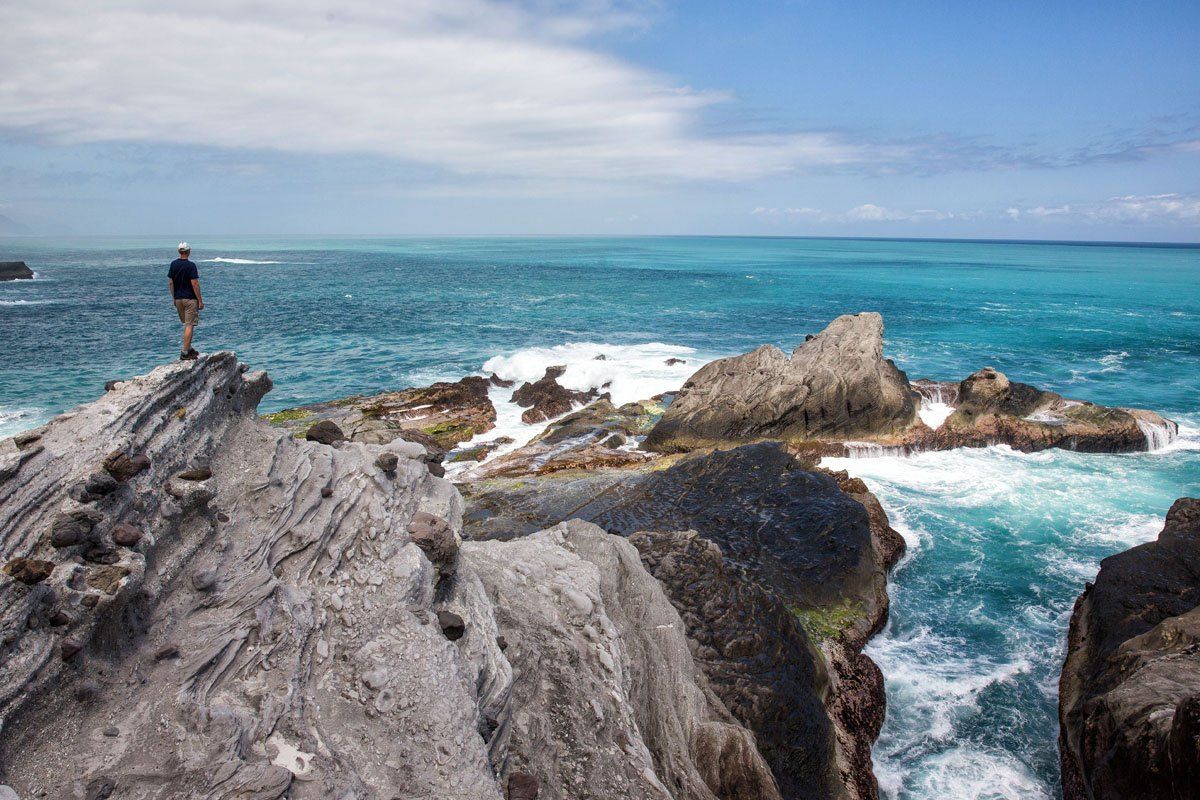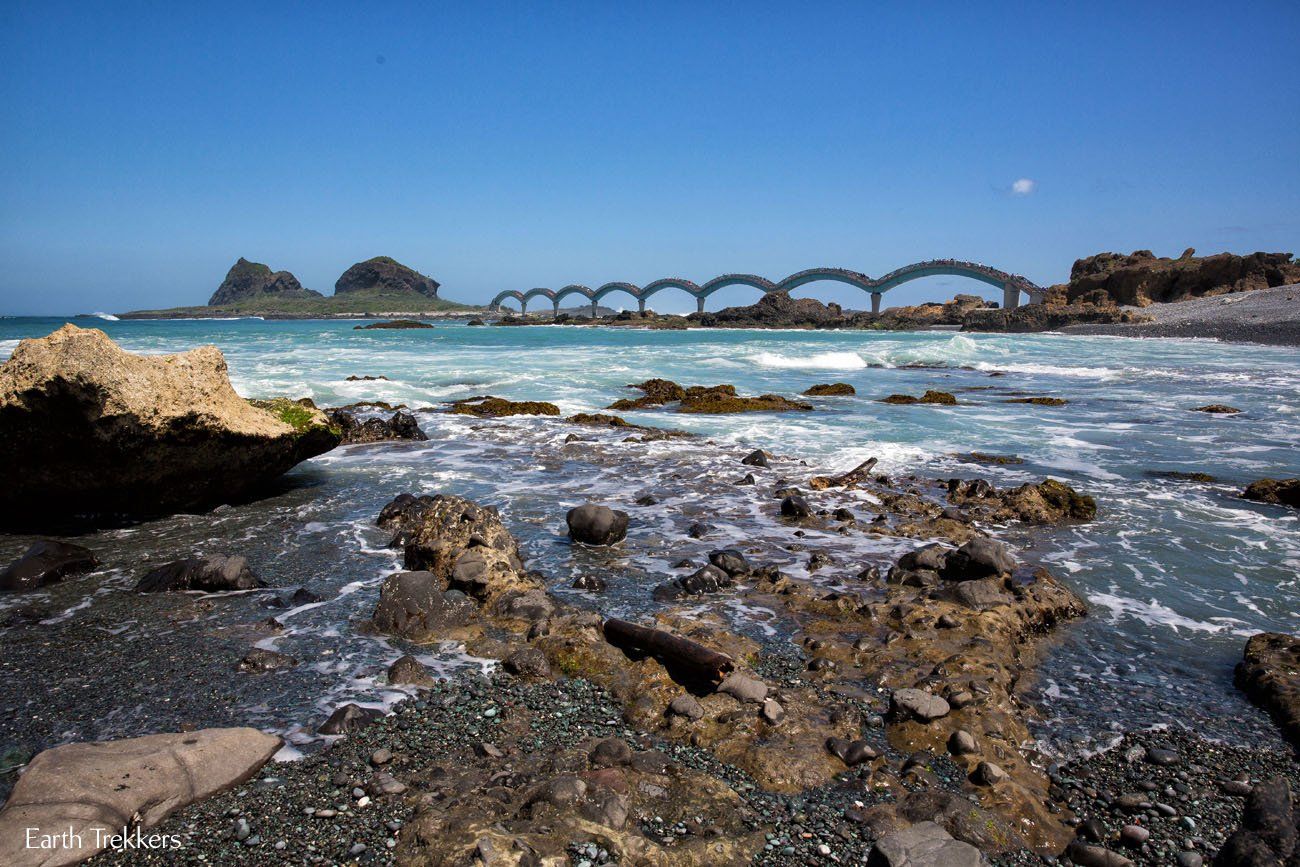 Renting A Car In Taiwan Is Super Expensive!!!
By now we have rented cars in a lot of places around the world and Taiwan by far is the most expensive. We paid almost $100 a day just for the smallest car we could fit four people and our bags in, a Ford Fusion. Tim spent hours searching the internet for the best prices and this was the cheapest he could find.
So, was it worth it? Absolutely.
This was our first rental car since South Africa over six months ago. Having this freedom again was worth it. Yes, you can get around Taiwan with its excellent network of trains and buses, but to tour Taroko Gorge and the coastline the way we wanted to, a rental car was a necessity.
7-Elevens Are More Than Just A Convenience Store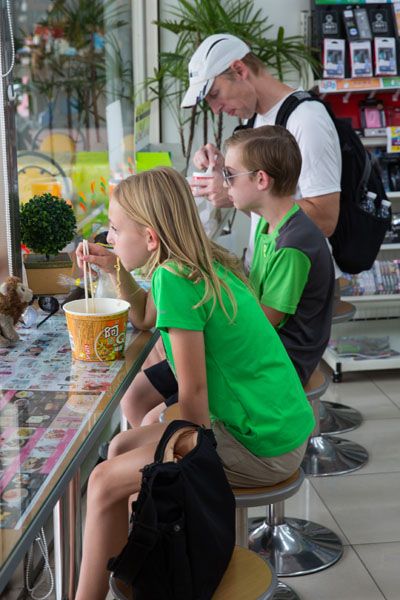 Ok, at home, I rarely set foot in a 7-Eleven. Groceries stores are easy to find and prices are much cheaper. In Asia, finding those big, well-stocked grocery stores are a rarity. This left us to do a lot of shopping in 7-Elevens, Family Marts, and mini marts.
In Taiwan, 7-Elevens are places to have sit down meals. Yes, you heard me right. After getting tired of wilted cabbage, strange hot dogs, rice, and numerous unidentifiable breakfast foods in China and Taiwan, we began having breakfast at 7-Eleven. Here, Tim could get his yogurt and granola, Tyler could get Nutella on bread, and Kara and I lived on cups of ramen noodles. We'd make our food, find a table, and watch the street scene as we ate our breakfast.
Cups of ramen noodles are so different here and so much better. When you do find those well-stocked grocery stores, an ENTIRE AISLE will be noodles after noodles after noodles. Kara and I are really going to miss this at home.
Garbage Trucks Play Music
If you are walking down the street in Taiwan and you hear music similar to what an ice cream truck in the US would play, it's a garbage truck coming to collect trash.
People don't just set their trash out on a Tuesday morning, waiting for it to be collected later in the day. Instead, the garbage truck blares loud, somewhat annoying music, letting everyone in the area know to gather their trash and take it out to the street. I don't know what you do if you are not around during collection times…nothing like having to wait around for the garbage man to come by or else you will miss your chance.
Taiwan has the Best Temples
We have seen so many temples it's not even funny, just ask Tyler and Kara. Just when even Tim and I felt no need to search out another temple to visit, we saw one that amazed us.
Visiting Lungshan Temple in Taipei was an awesome experience, watching people chanting and praying, smelling the incense in the air.
The temples in Taiwan look amazing from the outside. We love the Chinese architecture, the rainbow of colors on the roofs, and the most awesome looking dragons and wise men decorating the temples.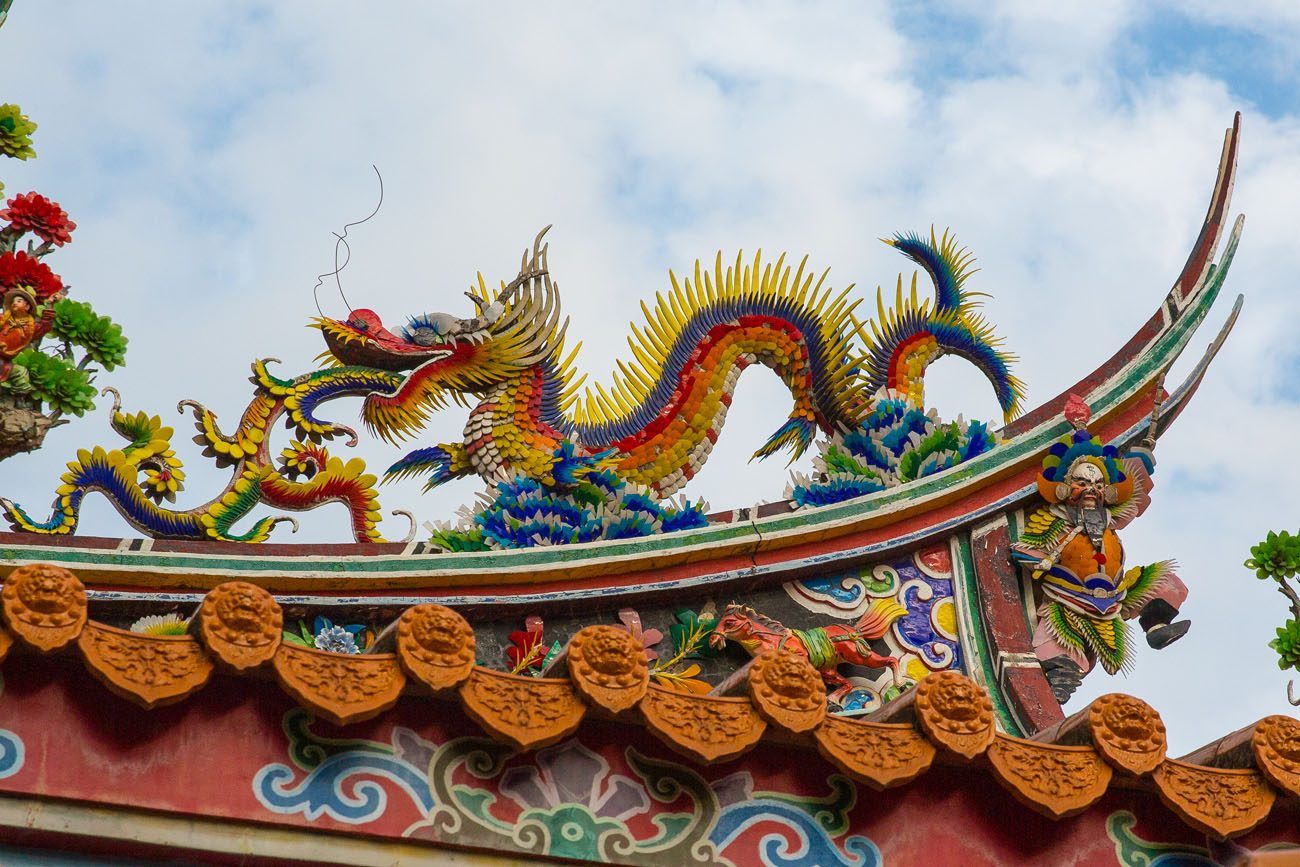 Taiwan Also Has Some Of The Best Night Markets
Taiwan is one of the best places in Asia to eat at a night market. The variety of foods here is amazing, offering something for everyone.
For pickier eaters there is a variety of fresh fruit, sushi, noodle soups, and grilled meats. There are plenty of Taiwanese style foods, such as minced pork rice, dumplings, and more elaborate rice and noodle dishes. For those more adventurous eaters, there are pig intestines, pig blood soup (been there, done that!), and stinky tofu.
I loved wandering the night markets. Where else can you try such a variety of foods as cheaply and easy as a night market in Taiwan? This was one of my favorite things about Taiwan.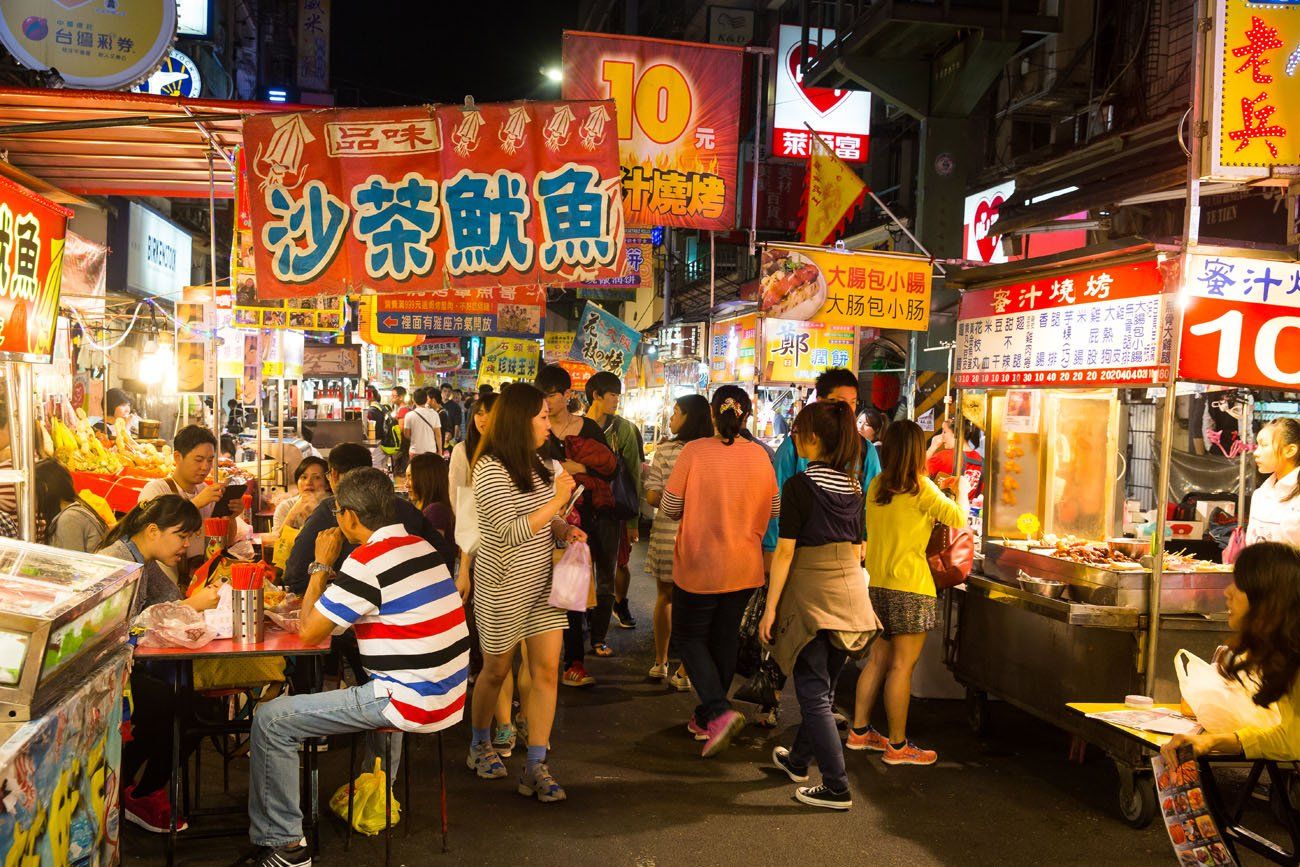 Taiwan Has Some Amazing Spots To Go Hiking
This was another reason Taiwan made our must see list…hiking. During our two weeks we only got to visit Taroko Gorge and Teapot Mountain. Both were fabulous, but there is plenty more to explore in Taiwan if we ever come back.
In Taroko Gorge there is a hike called the Zhuilu Old Trail, a hiking trail that scales the sides of the mountains near the summit, offering awesome views of the Gorge. We were unable to do this as we could not obtain the necessary permit for the hike. This hike has to either be done as a tour or a Taiwanese citizen has to be a member of the hiking group, both of which were obstacles for us.
There is also a two day hike to Yushan Mountain. This is the highest point in Taiwan, another very worthwhile hike to add to our list to do one day in the future.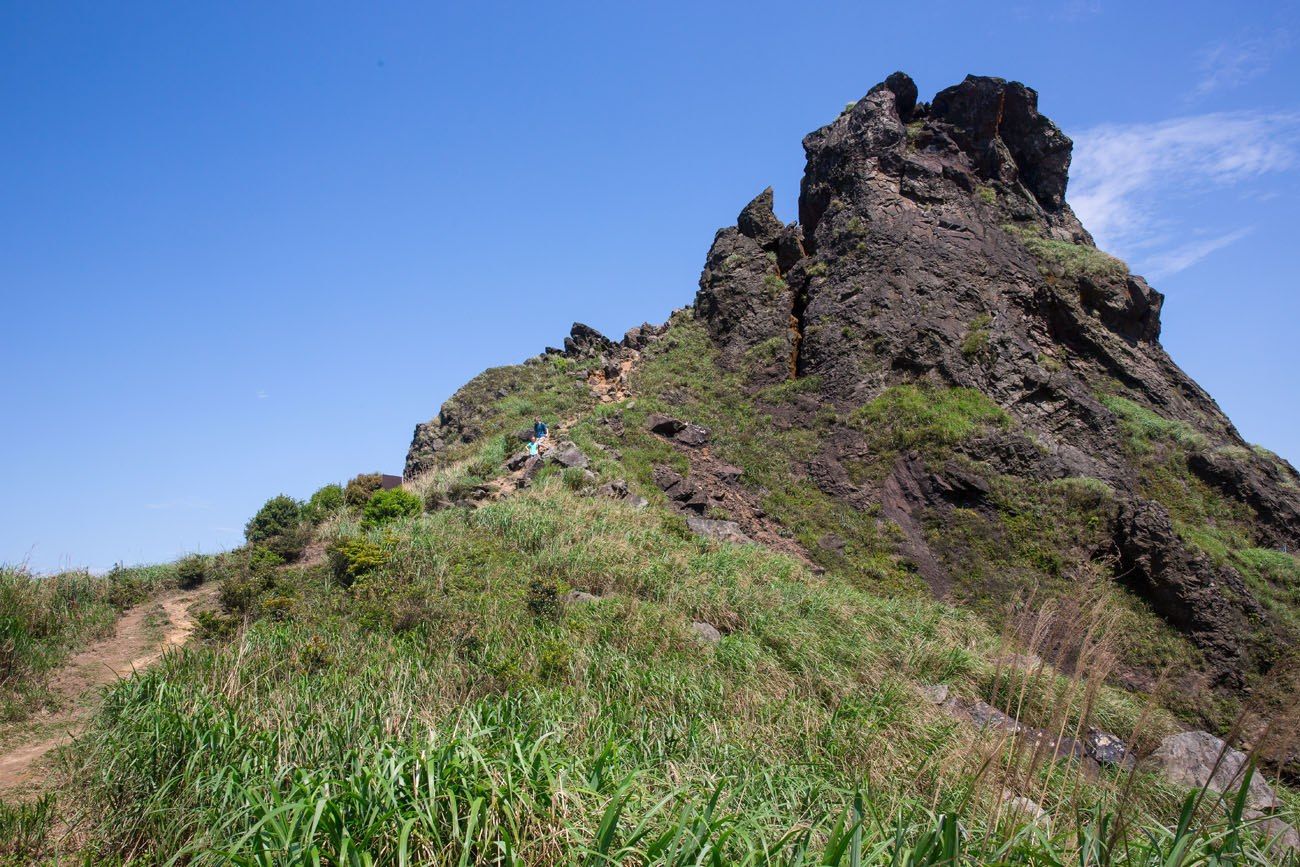 People Here Eat Stinky Tofu
First you ask, what is stinky tofu? Stinky tofu is tofu that has been allowed to marinate for several hours in a brine of vegetables and shrimp that has been fermenting for six months or more.
You can smell the food stalls selling stinky tofu before you even get to them. It smells like vinegar mixed with food past its expiration date. Street hawkers have been fined for breaking air pollution laws.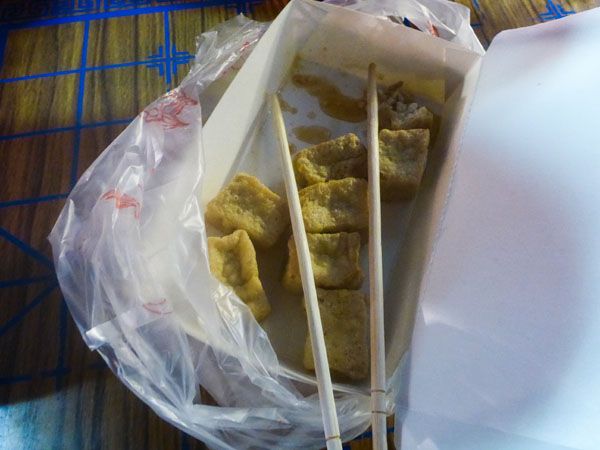 Yes, we tried it. Did we like it? Nope.
Tim said that he'd eat another tarantula before eating stinky tofu.
Umbrellas Are Not Only For The Rain
In Asia, women want fair skin and they will go to great lengths to avoid sun exposure on their skin.
Here is where the mighty umbrella comes in. On a sunny day, sidewalks are filled with people carrying their umbrellas, keeping the sun off of their faces and their bodies cool. We even saw people hiking with umbrellas in their hands.
For us, crowded sidewalks with people carrying umbrellas became a game to not get our eye poked out by a rogue umbrella.
They Do Triathlons Here!
We were thrilled when we learned that Kenting National Park was the site of just not any old run-of-the-mill triathlon, but an Ironman sponsored 140.6 mile ironman-distance triathlon.
We missed seeing the inaugural race by a mere seven days. It was in the high 80's with a heat index of almost 100 degrees while we were there, with high winds and a hilly course. Once again, Taiwan is reminding us of Hawaii.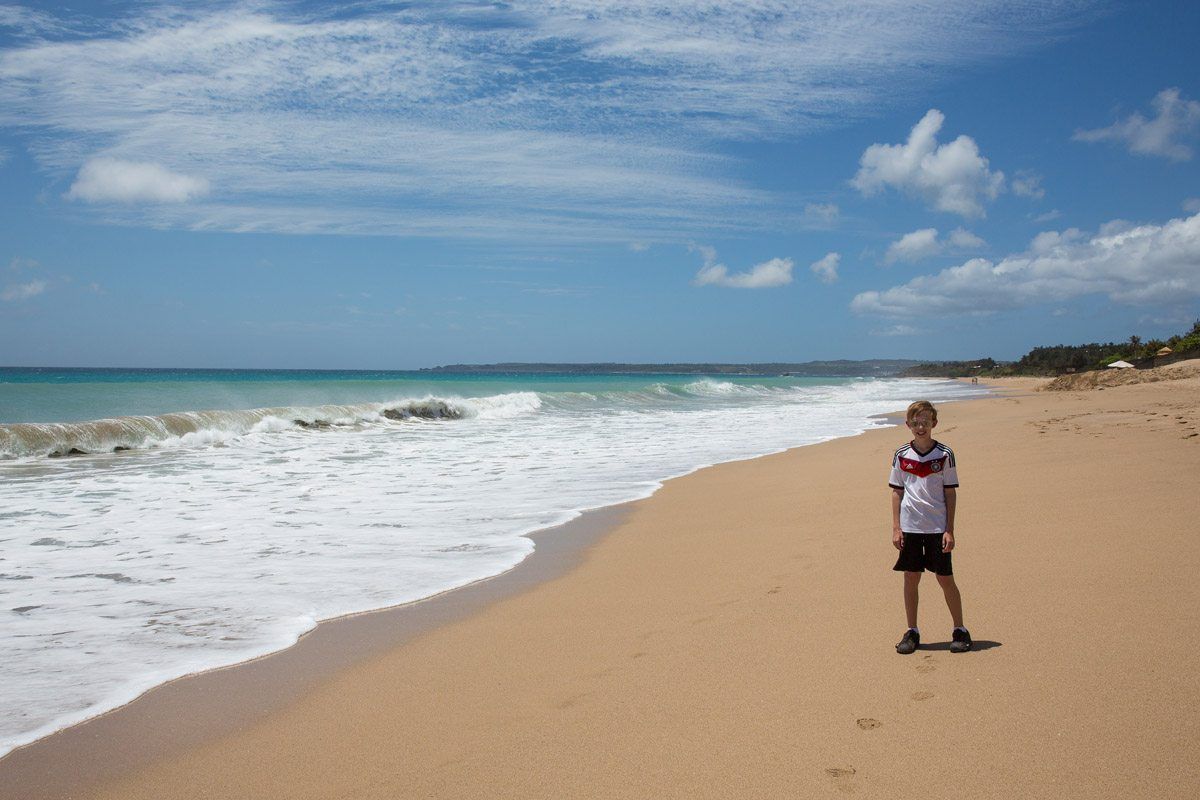 ---
More Information for Your Trip to Taiwan
TAIWAN: Explore Taipei in photos, read about the things to do in Taroko National Park, and take a food tour through Taiwan.
CHINA: Learn how to visit Zhangjiajie National Forest Park, the best things to do in Yangshuo, what it is like to hike the Great Wall of China, things to do in Beijing, and get essential travel tips for China.
DESTINATIONS AROUND THE WORLD: For more places to visit around the world, check out our Destinations page.
Are you planning a trip to Taiwan? Read all of our articles about Taiwan in our Taiwan Travel Guide.
All rights reserved © Earth Trekkers. Republishing this article and/or any of its contents (text, photography, etc.), in whole or in part, is strictly prohibited.