Lake Bohinj is a lovely lake located in Triglav National Park, Slovenia. While you are here, you can fill your time with short hikes, gorgeous views of the lake, stand up paddle boarding and other water sports, and even a ride on a cable car to a mountain peak. Whether you are visiting Lake Bohinj on a quick day trip or settling down here for several days, learn how to plan your visit if you have 1, 2, or 3 or more days.
Where is Lake Bohinj?
Lake Bohinj, also called Bohinjsko jezero, is located in Triglav National Park. This is the largest permanent lake in Slovenia. There is another lake that is larger (Lake Cerknica), but it is a seasonal lake that tends to dry up during the summer months.
Lake Bohinj is located just 30 minutes away from the more popular Lake Bled. Nestled at the foot of the Julian Alps, you can only get to Lake Bohinj from the east. Due to its "out of the way" location, Lake Bohinj is quieter and gets less visitors than Lake Bled.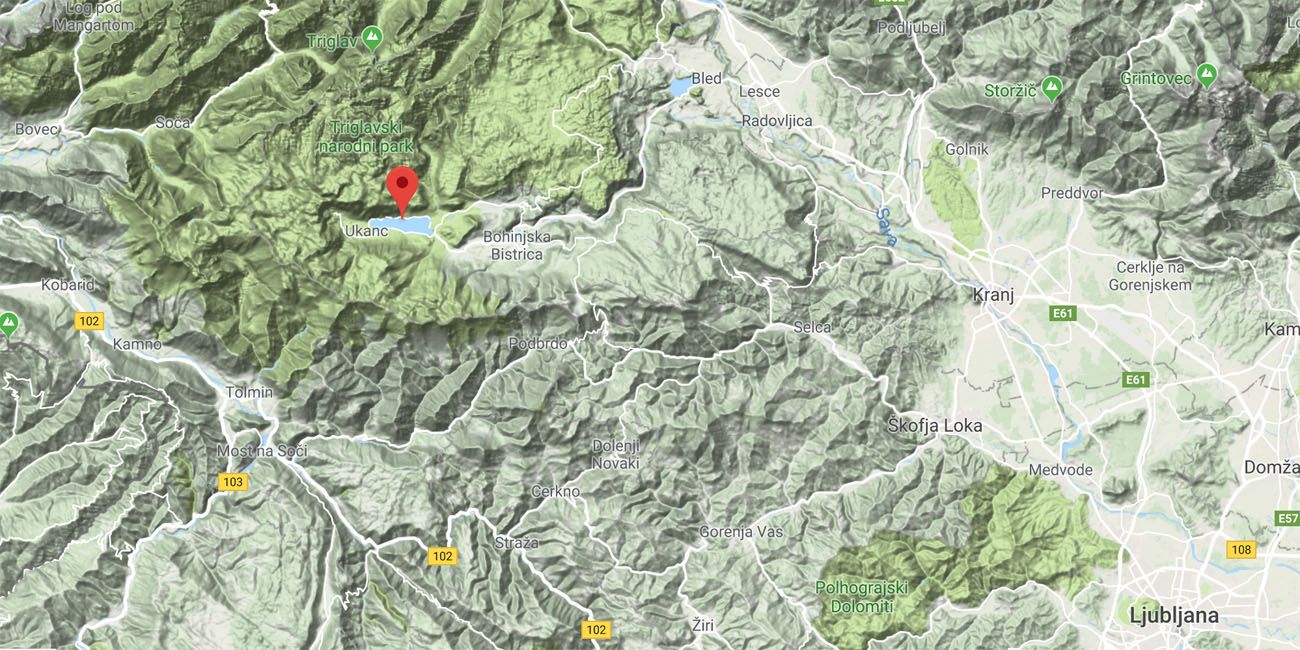 How to Get to Lake Bohinj
Lake Bohinj is located near Lake Bled. Many people who visit Bohinj do so on a day trip from Lake Bled or Ljubljana.
By Car
The easiest way to get to Lake Bohinj is by car.
Here are the driving distances from nearby towns to Lake Bohinj:
From Lake Bled: 30 km, 30 minutes
From Ljubljana: 83 km, 1 hour 15 minutes
From Kranjska Gora: 68 km, 1 hour 15 minutes
PRO TRAVEL TIP: If you are visiting Lake Bohinj during the busy summer months and are coming from Ljubljana or Kranjska Gora, there's a good chance that you will hit some traffic around busy Lake Bled. We drove to Lake Bohinj from Ljubljana and the traffic crawled through Bled, adding on about 20 minutes to our drive. To avoid the traffic, try to leave Ljubljana or Kranjska Gora before 8 am.
By Bus
You can also get to Lake Bohinj by bus. You can take a direct bus from Ljubljana to Lake Bled, and then take a second bus to Lake Bohinj. Click here to learn more.
Once at Bohinj, there is a public bus you can use to get around. Click here to learn more.
Parking at Lake Bohinj
Lake Bohinj is rather large, so unless you plan on doing a lot of walking or use the public bus to get around, you are going to have to "road trip" along the lake. So you will end up parking several times.
At several parking lots, you will have to pay to park your car. Make sure you have 10 euros to pay for parking.
Best Things to Do at Lake Bohinj
Here is a list of the best things to do at Lake Bohinj.
See the iconic view of the St. John the Baptist Church and the stone bridge
Go stand up paddle boarding or kayaking on the lake
See the statue of Zlatorog
Hike along Mostnica Gorge
Walk the trail around Lake Bohinj
Ride the Vogel Cable Car
Savica Waterfall
You can also use Lake Bohinj as a base for hiking to the top of Mount Triglav. More about this later.
Lake Bohinj in 1 Day
If you are day tripping from Ljubljana or Lake Bled, here is a 1 day itinerary for your visit.
Plan to arrive at Lake Bohinj by 9 am
By arriving early in the day, you'll miss the worst of the traffic in Bled and you'll have a full day to enjoy Lake Bohinj. Spend the day road tripping along the lake, starting at the far end near Savica waterfall and working your way back towards Ribcev Laz.
Savica Waterfall
By going right to Savica waterfall, you get to walk the short trail before it gets hot and crowded.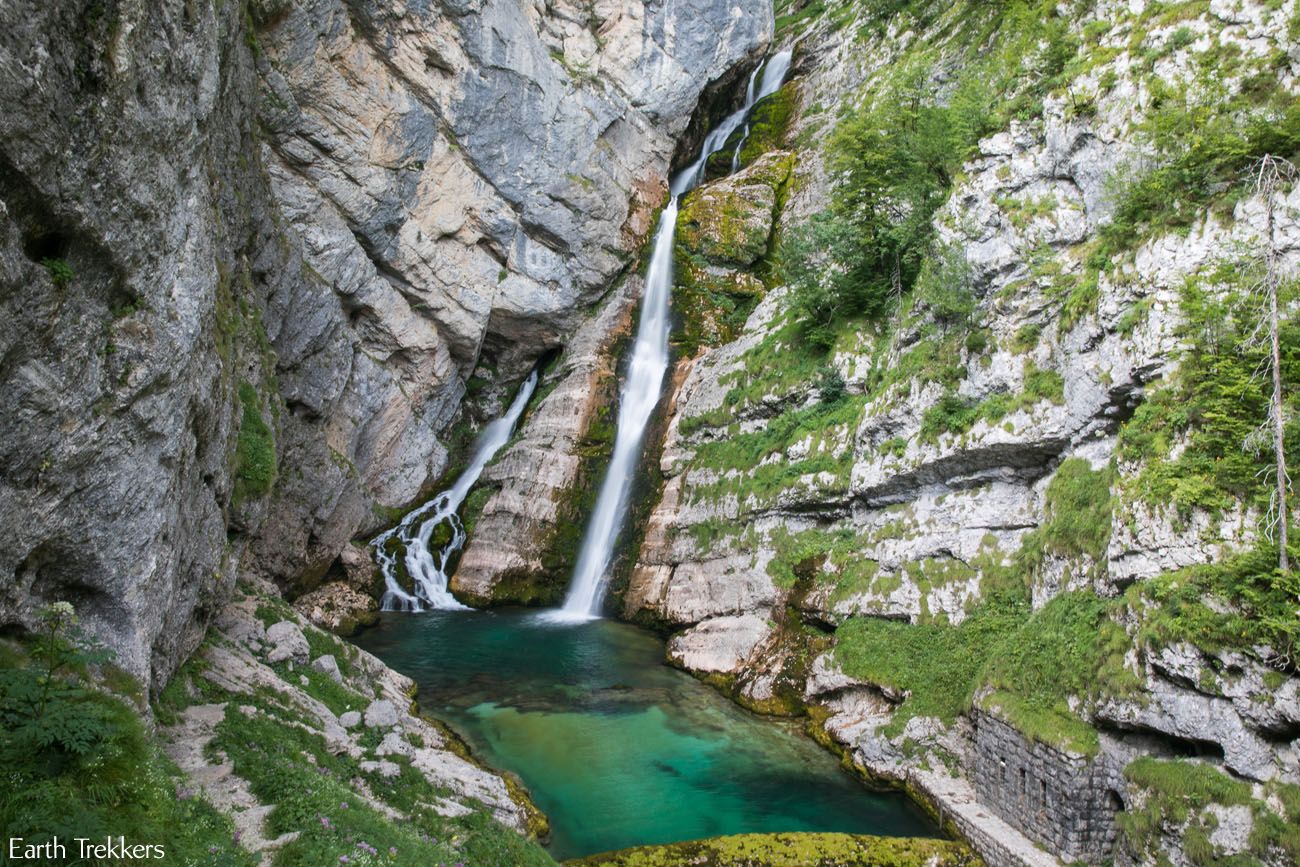 Ride the Vogel Cable Car
Hop back into your car and drive to the Vogel cable car. Once on top of the mountain, spend several hours here. I recommend at least taking the chair lift to Orlove glave, the higher viewpoint. If you want to hike to the summit of Vogel (4 hours round trip), you will have enough time, but you may have to pass on paddle boarding or visiting Mostnica Gorge in the afternoon.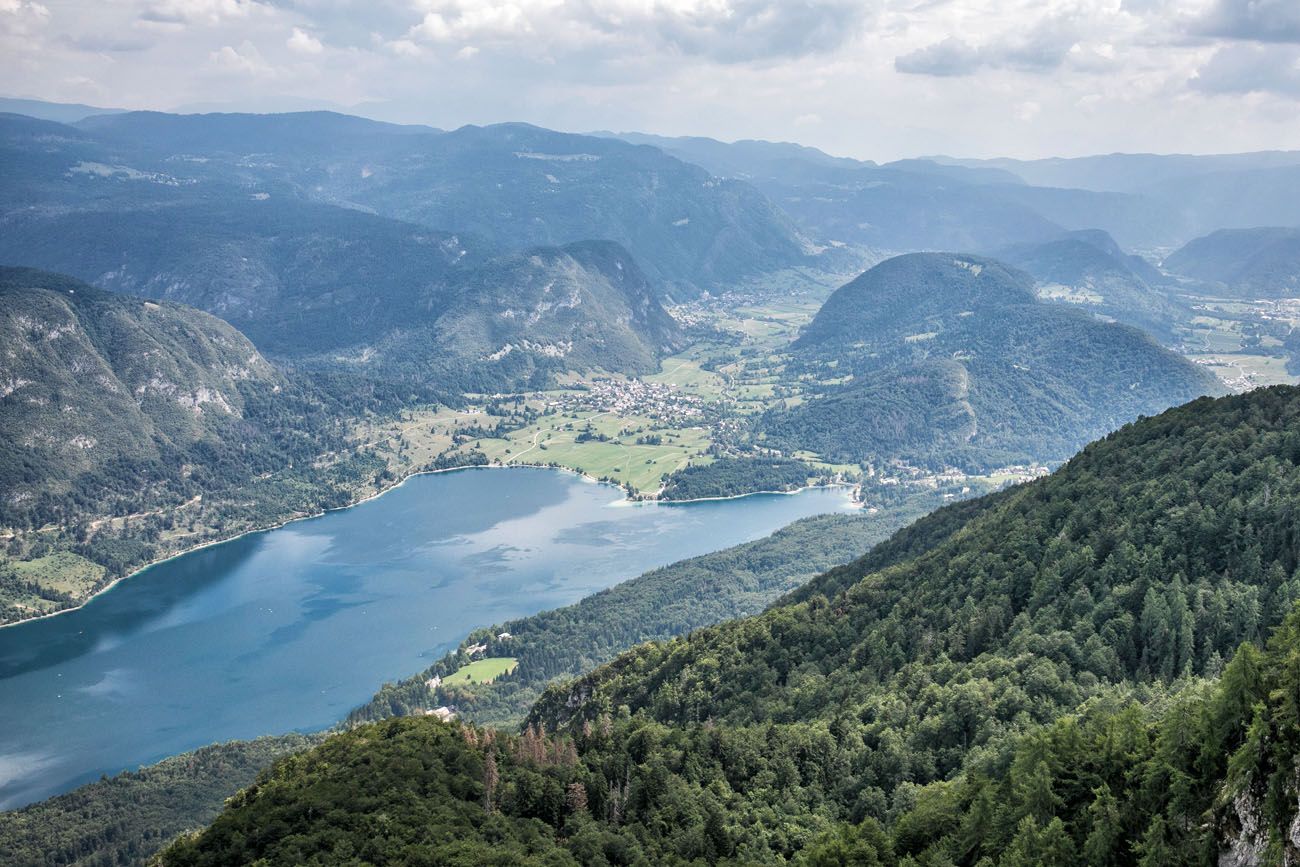 Overlooking Lake Bohinj from the upper cable car station.
You can eat at one of the restaurants on the mountain for lunch (or bring a picnic lunch).
St. John the Baptist Church
Park your car at the parking lot near Hotel Jezero and then take in the view of the stone bridge and St. John the Baptist Church. Walk along the lake until you get to the statue of Zlatorog, enjoying the view along the way.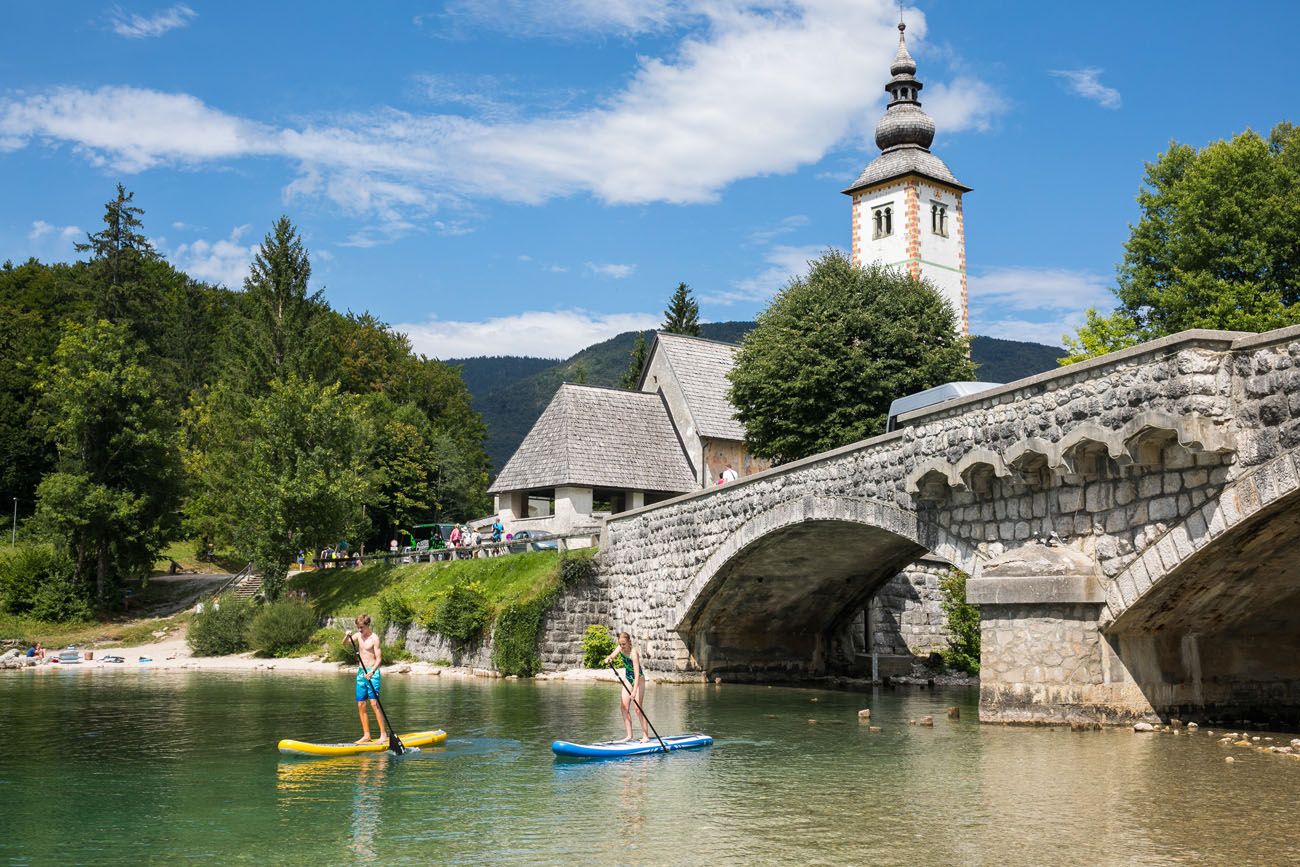 If it is a warm, sunny day, consider kayaking or paddle boarding on Lake Bohinj. You can rent paddle boards and kayaks from Alpinsport, which is located right next to the stone bridge.
Mostnica Gorge
If you were a speed demon today, then you may still have time to walk part of Mostnica Gorge. Read our post on the best things to do in Lake Bohinj for how to do this.
Lake Bohinj in 2 Days
With two days, you have plenty of time to visit the best spots in Lake Bohinj without feeling like you are in a race. Day 1 is all about visiting the highlights around Lake Bohinj. On day 2, you can relax and explore the trail around the lake.
Day 1
Savica Waterfall
Visit Savica Waterfall first thing in the morning.
Vogel Cable Car
Ride the cable car to the mountaintop and spend as long as you like exploring the summit, hiking the trails, or even hiking as far as the summit of Vogel.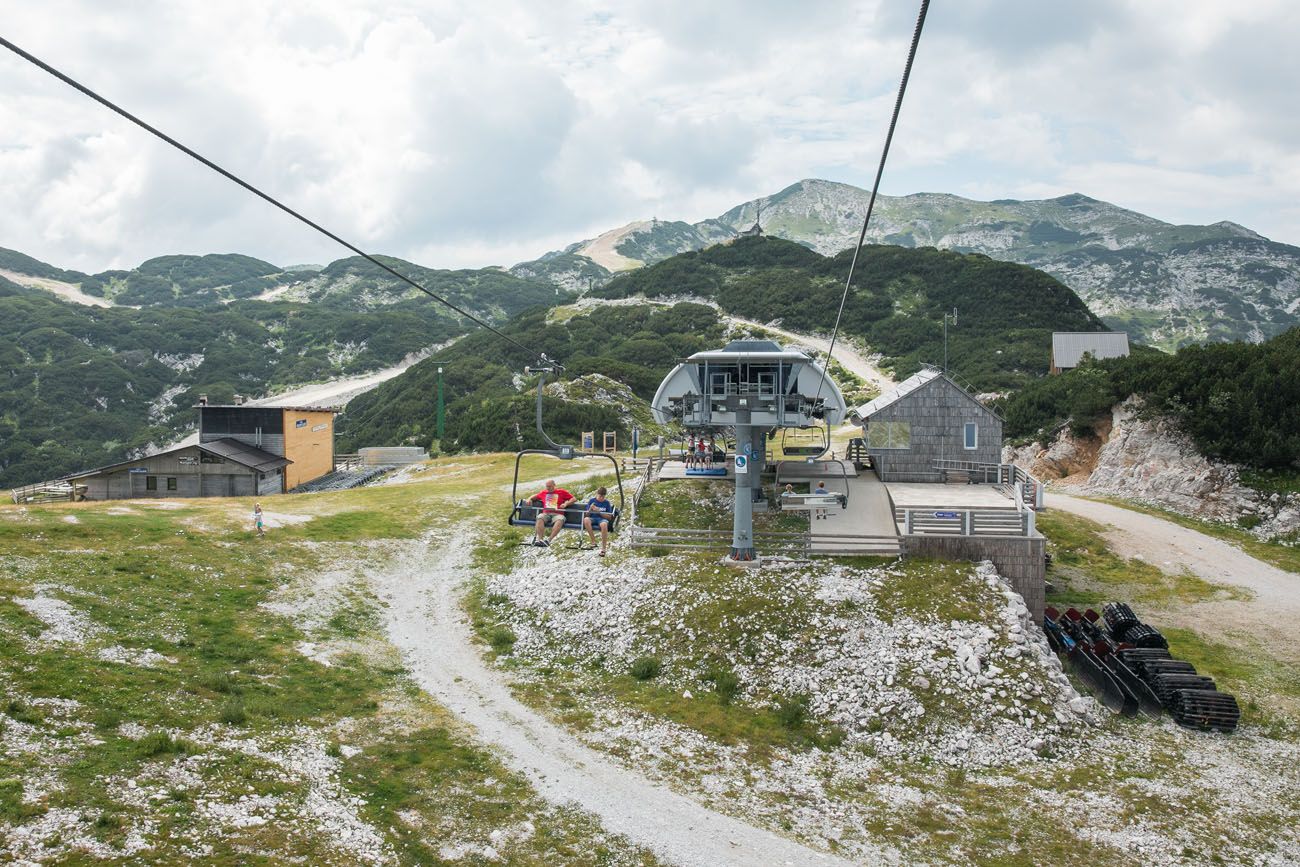 Orlove glave, the upper station of the chair lift. Off in the distance is Šija, a mountain peak that you can hike to in roughly one hour.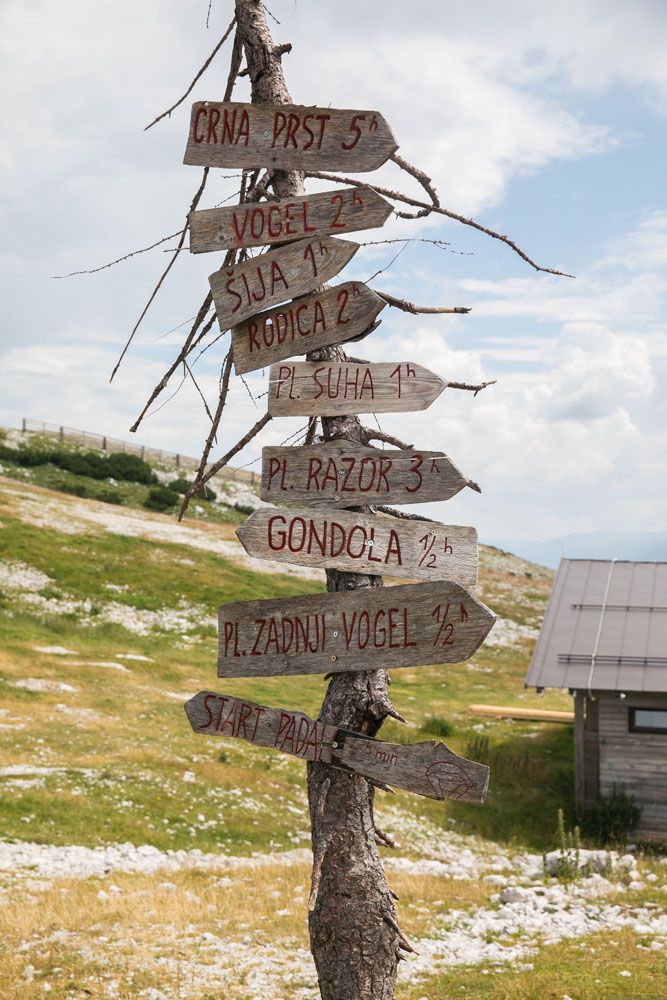 Mostnica Gorge
End the day with a walk along Mostnica Gorge.
Day 2
Lake Bohinj
In the morning, walk the trail around Lake Bohinj. Bring your swimsuit, towel, and some snacks, just in case you come across a quiet, secluded "beach" along the way.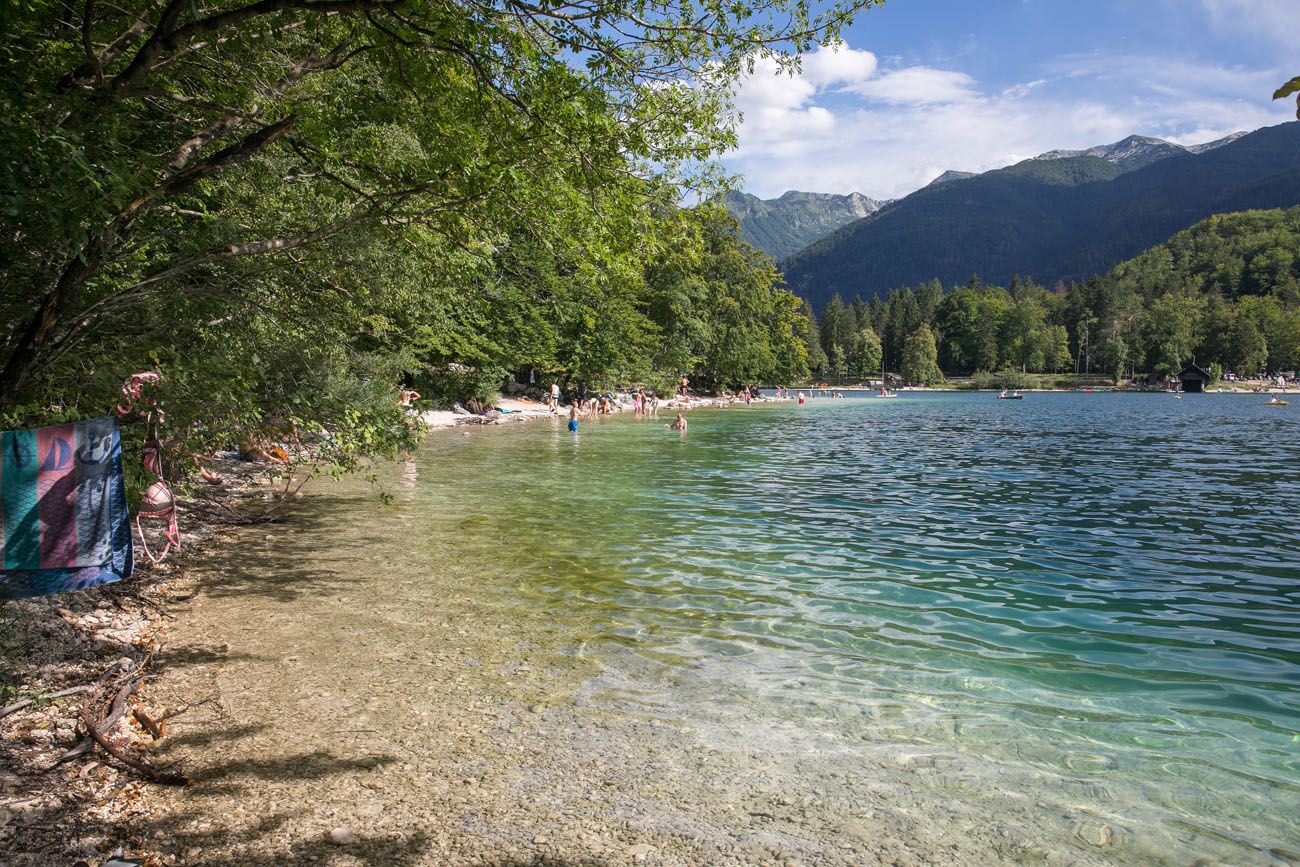 Don't miss the iconic view of St. John the Baptist Church and Zlatorog.
Spend the afternoon kayaking or paddle boarding.
Lake Bohinj in 3 or More Days
If you have 3 or more days at Lake Bohinj, there are a lot of ways to fill your time.
You can follow our 2 day itinerary and then spend the third relaxing along the shore of the lake. You can also use this third day to visit Lake Bled or explore some of the small towns located between Lake Bohinj and Lake Bled.
Hiking to Mount Triglav
You can also hike to the summit of Mount Triglav from Bohinj. Triglav, at 2864 meters, is the highest point in Slovenia. It takes 2 days to hike to the summit and back. If you have 3 days in Lake Bohinj, spend one day seeing the main sites and use your remaining days to hike to Triglav.
On day one, you will hike from Stara Fuzina (the town located on the eastern end of Lake Bohinj), walk along the Mostnica Gorge, hike up into the Julian Alps, and then spend the night at Dom Planika, a mountain lodge located near the summit of Triglav. On day 2, you hike the last little bit to the summit of Triglav and then hike back to Stara Fuzina. We have not done this yet but it's on our list!
You can learn more on the Alpinsport website. If you like hiking and plan to spend a week or more in Slovenia, I highly recommend getting a copy of Walking the Julian Alps of Slovenia by Roy Clark and Justi Carey. This guide includes 60 walks in Slovenia, not only in Triglav National Park, but also around Lake Bled, Bovec, along the Soca River, and more.
What We Did
We visited Lake Bohinj on a weekday in July. In the morning, we drove to the lake from Ljubljana, spent the entire day at Bohinj, and in the evening we drove to Kranjska Gora. For fours nights we stayed in Kransjka Gora, using this as our home base to explore Lake Bled and the Julian Alps.
I loved Lake Bohinj. I loved that it was quieter and less touristy than Lake Bled and I LOVED taking the cable car up to Vogel. I think it's so cool that you can go paddle boarding on the lake and go hiking in the mountains all in one day while at Lake Bohinj.
If I did it again, I would like to stay longer at Lake Bohinj and hike to Triglav from here. We just did not have enough time on this trip.
Where to Eat at Lake Bohinj
Lake Bohinj is not much of a culinary destination. There are just a handful of decent restaurants located around the lake.
Restavracija Kramar. The food here gets mediocre reviews but this restaurant does offer a wonderful view of the lake.
Foksner. Located in Ribcev Laz, this is the place to go for burgers, BBQ, and beer.
If you don't mind a short drive, there are a few more options located near Lake Bohinj.
Strudl. This is one of the highest rated restaurants in the area. Strudl serves traditional Slovenian food. This restaurant is located in Bohinjska Bistrica.
Pizzeria Pr'Kosnik. Also located in Bohinjska Bistrica, this the best place to get your Italian pasta and pizza.
Pri Hrvatu. Located in Srednja vas v Bohinju, this is another highly rated Slovenian restaurant.
Where to Stay at Lake Bohinj
Hotel Jezero. This hotel is located at the eastern end of Lake Bohinj, right across the street from the stone bridge and St. John the Baptist Church. This is a prime location. The hotel has a restaurant, an indoor pool, and laundry services. This is a great pick if you are traveling solo or as a couple and want a very convenient location and a highly rated hotel.
Brunarica Murka. If you are traveling as a family or with a group of friends, this place may be perfect. This is a 4-star chalet with two bedrooms that can accommodate up to 7 people.
Apartments Alp. This property offers several apartments that can accommodate up to four people. It is located in Ribcev Laz, within walking distance of Lake Bohinj and the shopping area. These apartments are rated as one of the best values in Bohinj.
Hostel pod Voglom. If you are looking for a budget place to stay, consider pol Voglom. It is conveniently located near the public bus stop as well as a sports center that rents bikes and kayaks.
Bohinj Mobility Card
The Bohinj Mobility Card offers discounts on activities as well as free parking and free use of the hop-on hop-off buses that travel around Lake Bohinj. These cards are only available to people who spend at least two nights at Bohinj and pay the tourist tax here. A 3-day card starts at €19. The Mobility Cards can be purchased at tourist information centers. Learn more here.
If you are also planning a visit to Lake Bled, check out our article:
---
If you have any questions about planning a trip to Lake Bohinj, let us know in the comment section below!
More Information for Your Trip to Slovenia
PLACES TO GO IN SLOVENIA: Visit lovely Ljubljana, spend the day in Lake Bled and Lake Bohinj, drive through the Soca River Valley and over the Mangart Saddle, explore Vintgar Gorge, and go hiking in the Julian Alps. Get the full list in our Best Things to Do in Slovenia article and how to put all of this together in our 10 day Slovenia Itinerary.
ISTRIAN PENINSULA: Learn about the best things to do in Piran, how to spend one day in Piran and Koper, and how to spend 3 days on the Istrian Peninsula.
TRAVEL PHOTOGRAPHY: For more information about the camera gear we carry, check out our Travel Photography Gear Guide. And tips and tricks for taking great photos in our article How to Take Better Photos while Traveling.
TRAVEL INSPIRATION: Here are 30 great travel books and a list of the best travel movies to feed your wanderlust.
Note: This post contains affiliate links. When you make a purchase using one of these affiliate links, we get paid a small commission at no extra cost to you.
All rights reserved © Earth Trekkers. Republishing this article and/or any of its contents (text, photography, etc.), in whole or in part, is strictly prohibited.