Add Taroko National Park to the list of beautiful places in Taiwan. This national park, located on the eastern coast of Taiwan very close to the city of Hualien, is a huge draw for visitors to Taiwan. It was a huge draw for us as well, as our family can't resist hiking trails, rock scrambles, and beautiful vistas, things Taroko Gorge offered quite a bit of.
We spent two full days here. Buses take visitors around the park but having a rental car makes the visit much more convenient and enjoyable. Having a car let us explore the back part of the park, the part of the park located almost in the center of Taiwan.
Touring Taroko National Park
Our tour started by passing through the main entrance.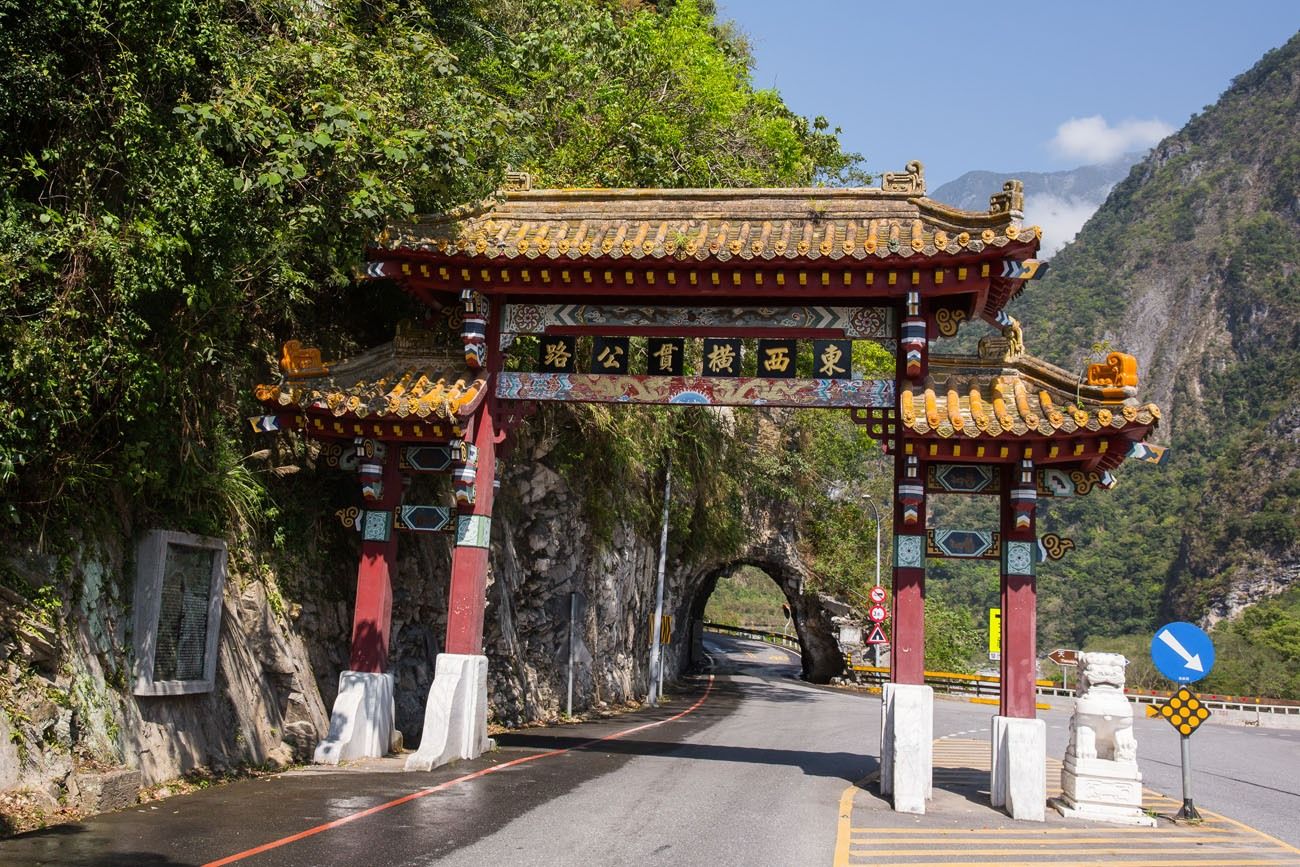 The highlight of Taroko National Park is seeing the views of the Taroko Gorge, a canyon cut through the mountains by what looked to be a very small river. There are also hiking trails to take those more active and adventurous travelers off the beaten path of the park.
Shakadang Trail
We started our tour by hiking the Shakadang Trail, a trail that was supposed to take us several kilometers along a smaller tributary of water. Due to recent typhoon damage, most of the trail was closed, shortening our journey.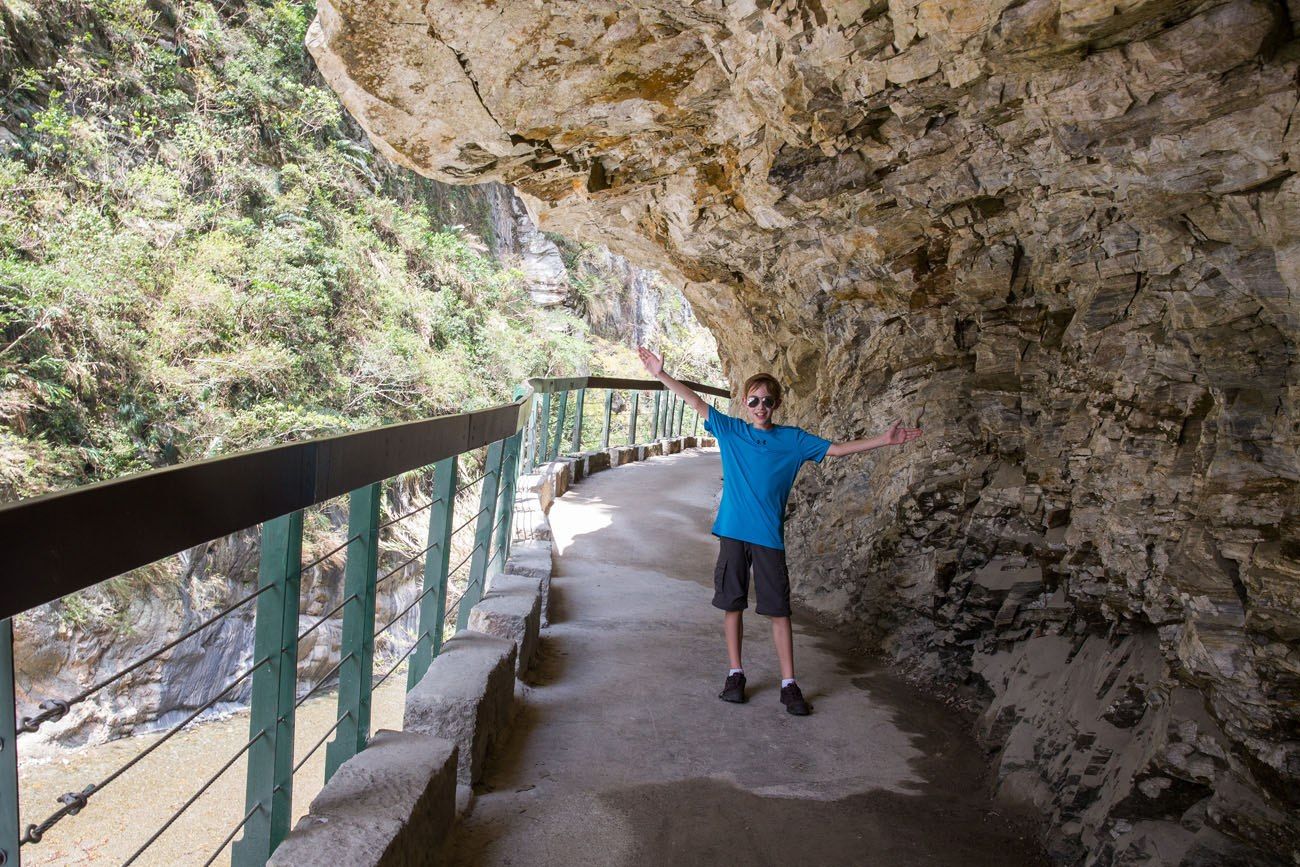 The path quickly turned into a walk along the riverbank, giving Tyler and Kara the chance to climb boulders, skip rocks in the water, and do a little exploring.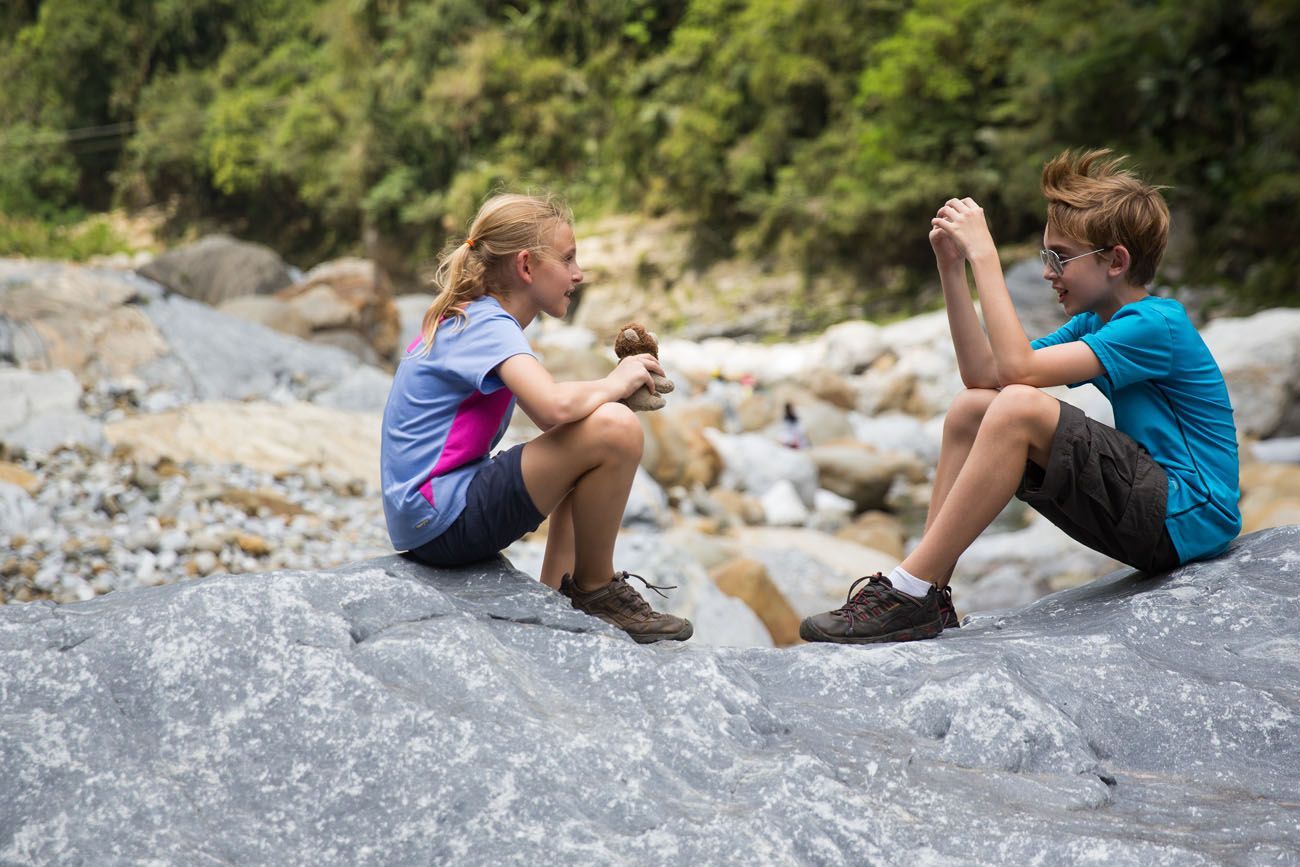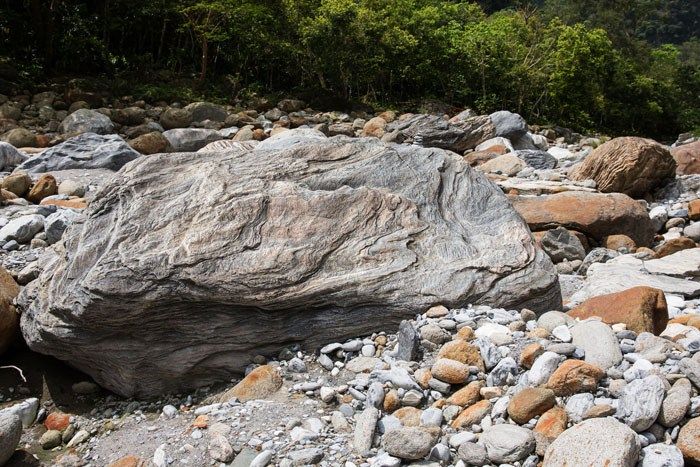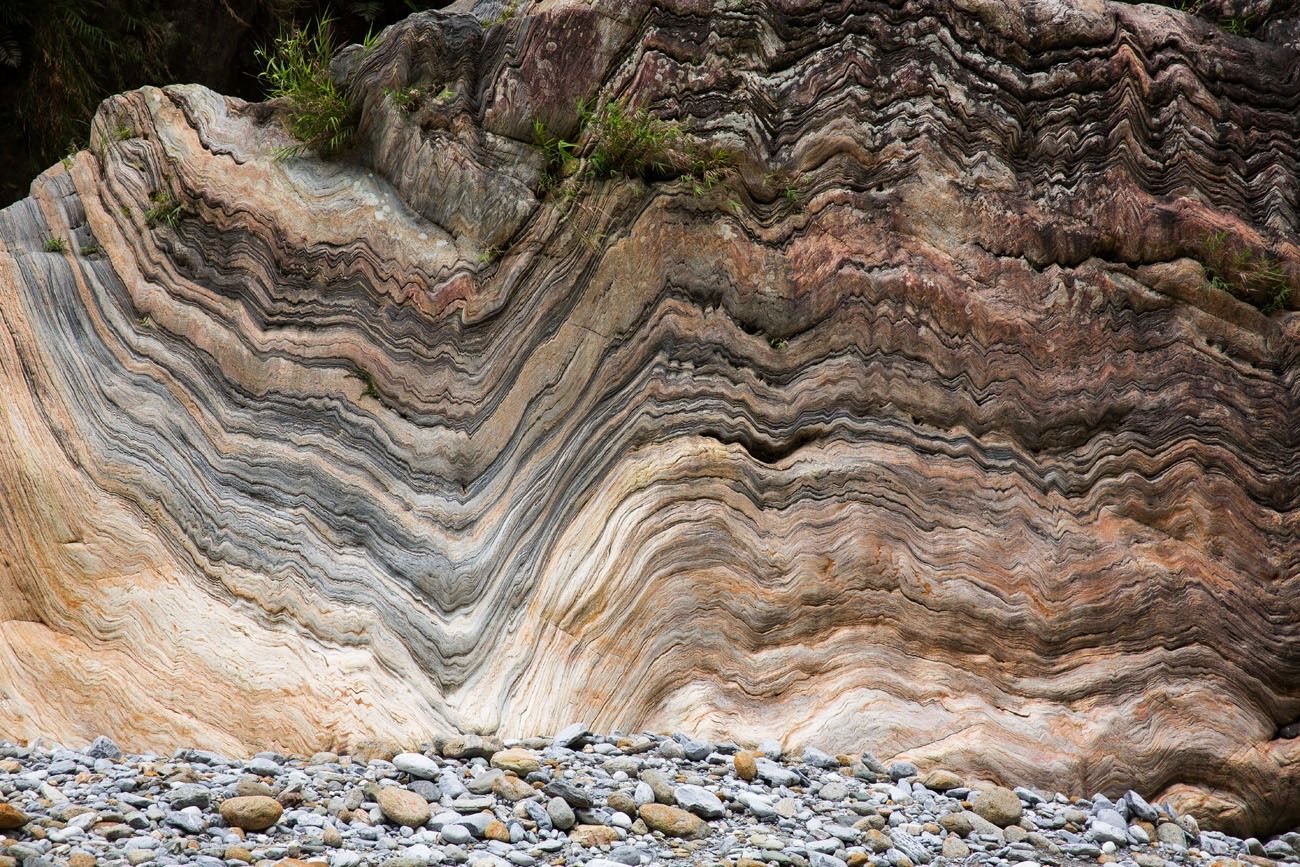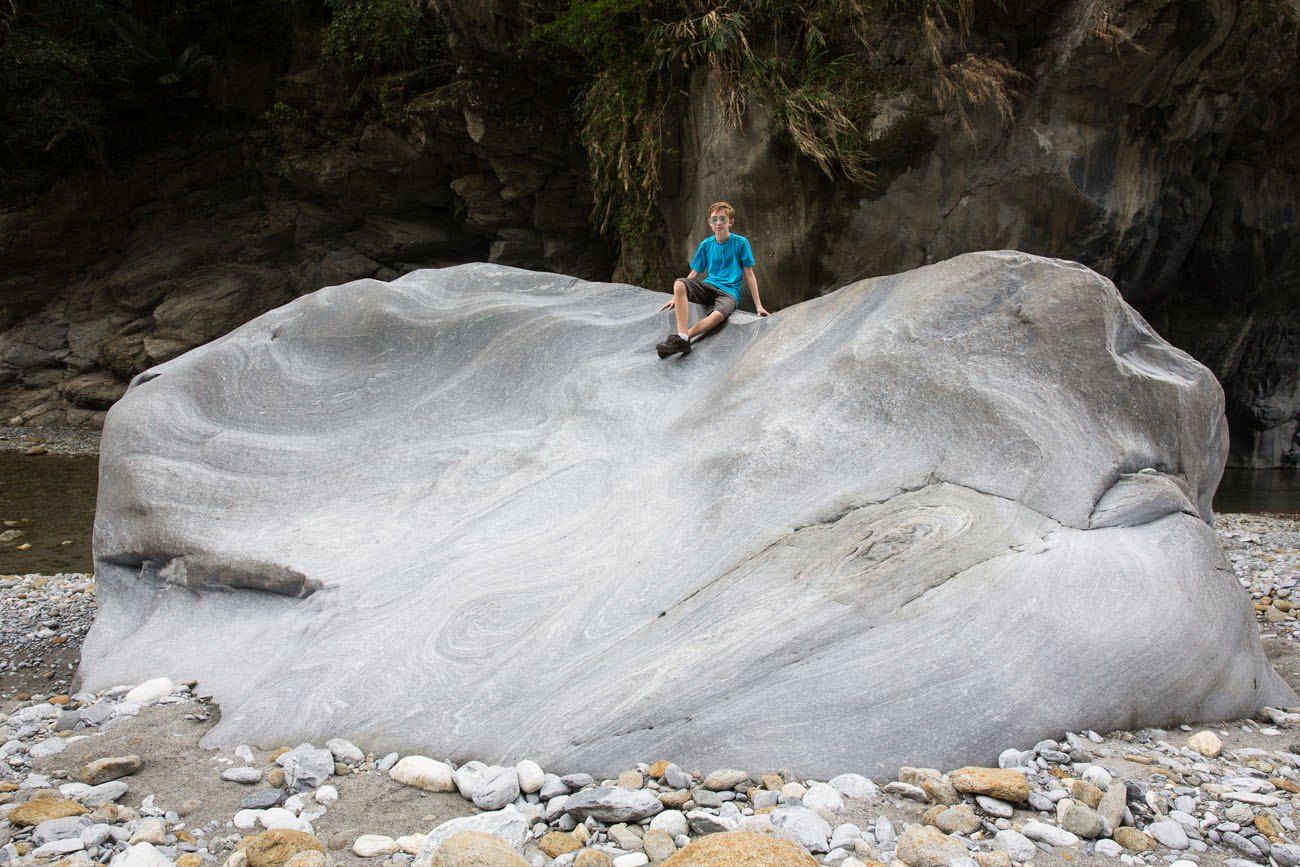 Eternal Shrine
Our tour of Taroko National Park continued with another "hike" up to the Eternal Shrine. We have learned that many hiking trails in China and Taiwan are not traditional dirt and rock trails like we are accustomed to. They are endless climbs up stone staircases. Yes, they get you to where you need to go but there really is not much fun in climbing staircase after staircase after staircase. It was a twenty minute climb up to the Eternal Shrine for more views over the gorge.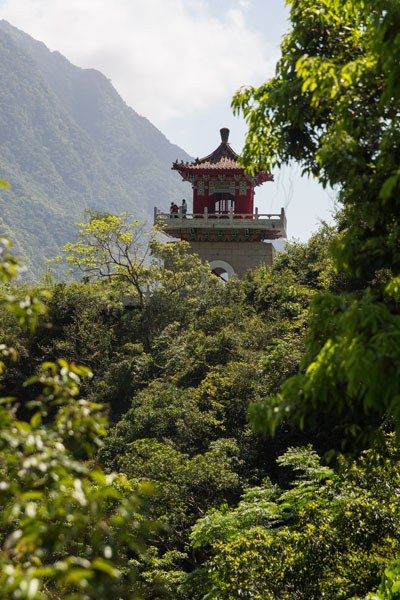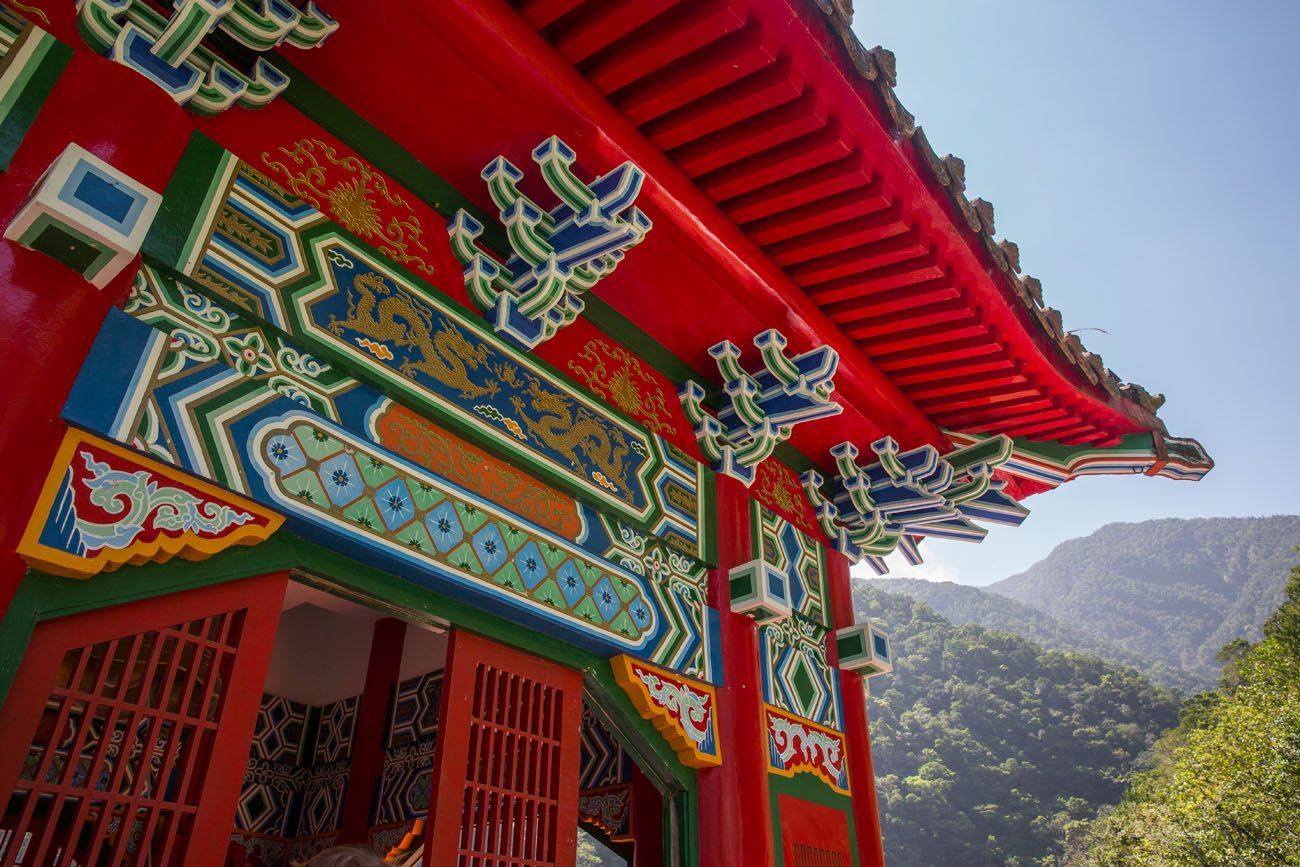 Driving through the Park
We explored many more shorter trails, enjoying the views of Taroko Gorge. One of our favorite things that we did here was drive to the back of the park, driving on winding, narrow roads high above the gorge. These winding roads got Kara a dose of dramamine and my front seat in the car, giving her some of the best views.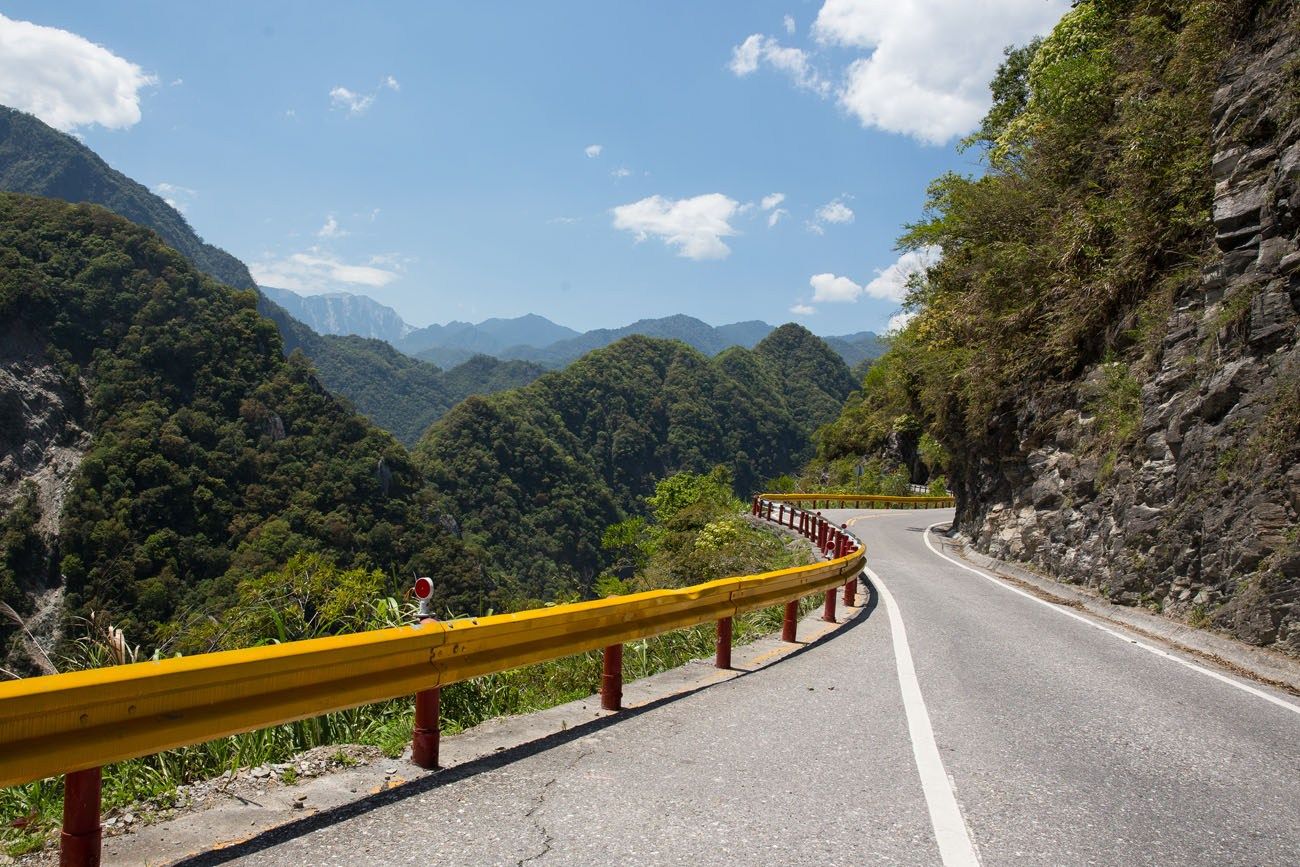 During the walk out to Baiyan Waterfall we walked through numerous tunnels. Some were so dark that a flashlight was a necessity to see our way to the other side. In these dark sections we saw bats hanging over our heads. Too bad I was never able to get a good photo of them!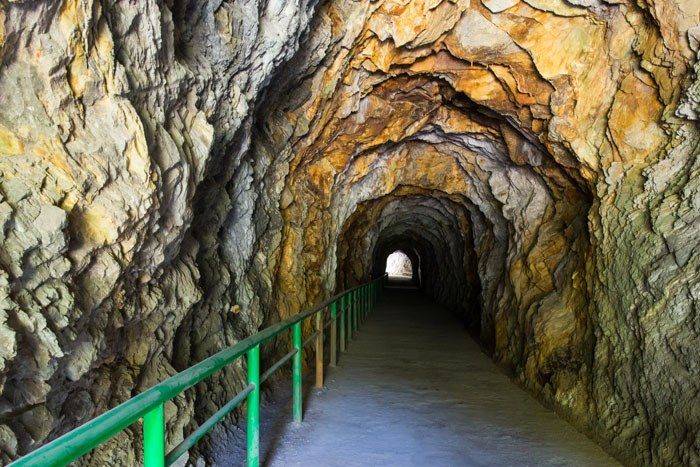 Swallow Grotto
Another highlight for us, and the hoards of people walking the same trails, was the Swallow Grotto. Here we walked along the gorge, in and out of tunnels, looking down at the river below.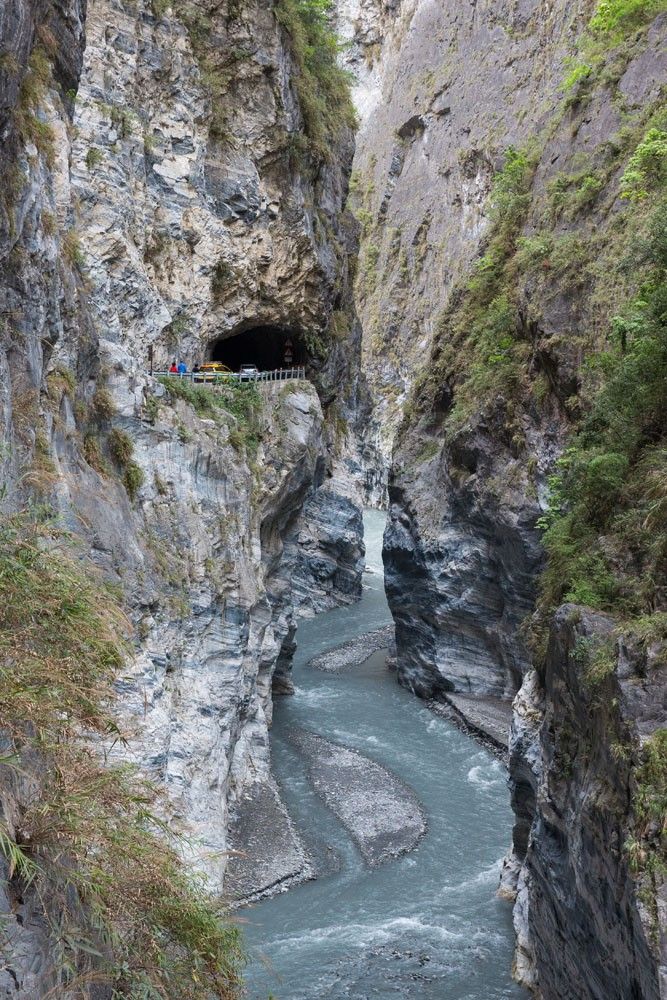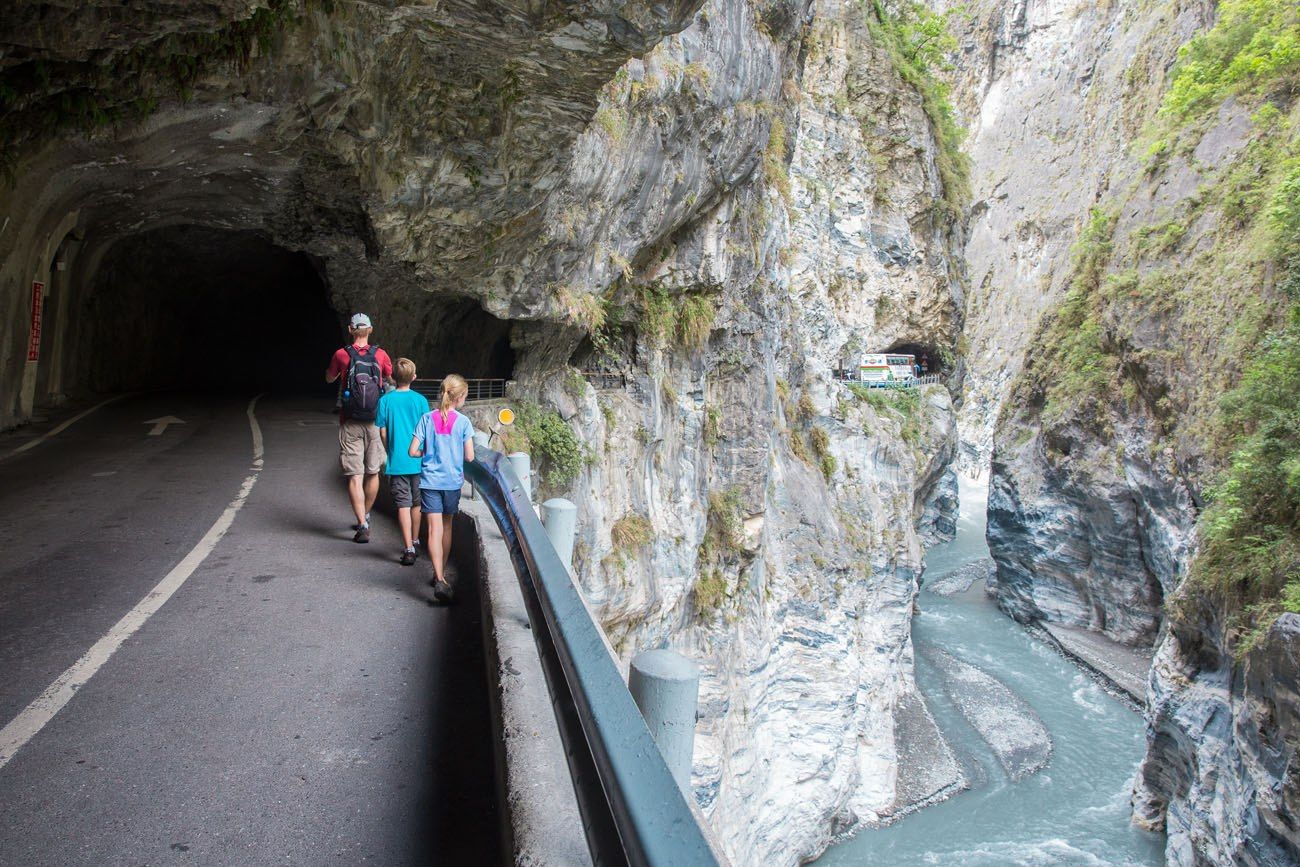 Qingshui Cliffs
Outside of Taroko National Park are the Qingshui Cliffs, mountains that plunge into the aquamarine waters. It was beautiful here. We will never get tired of the color of this water.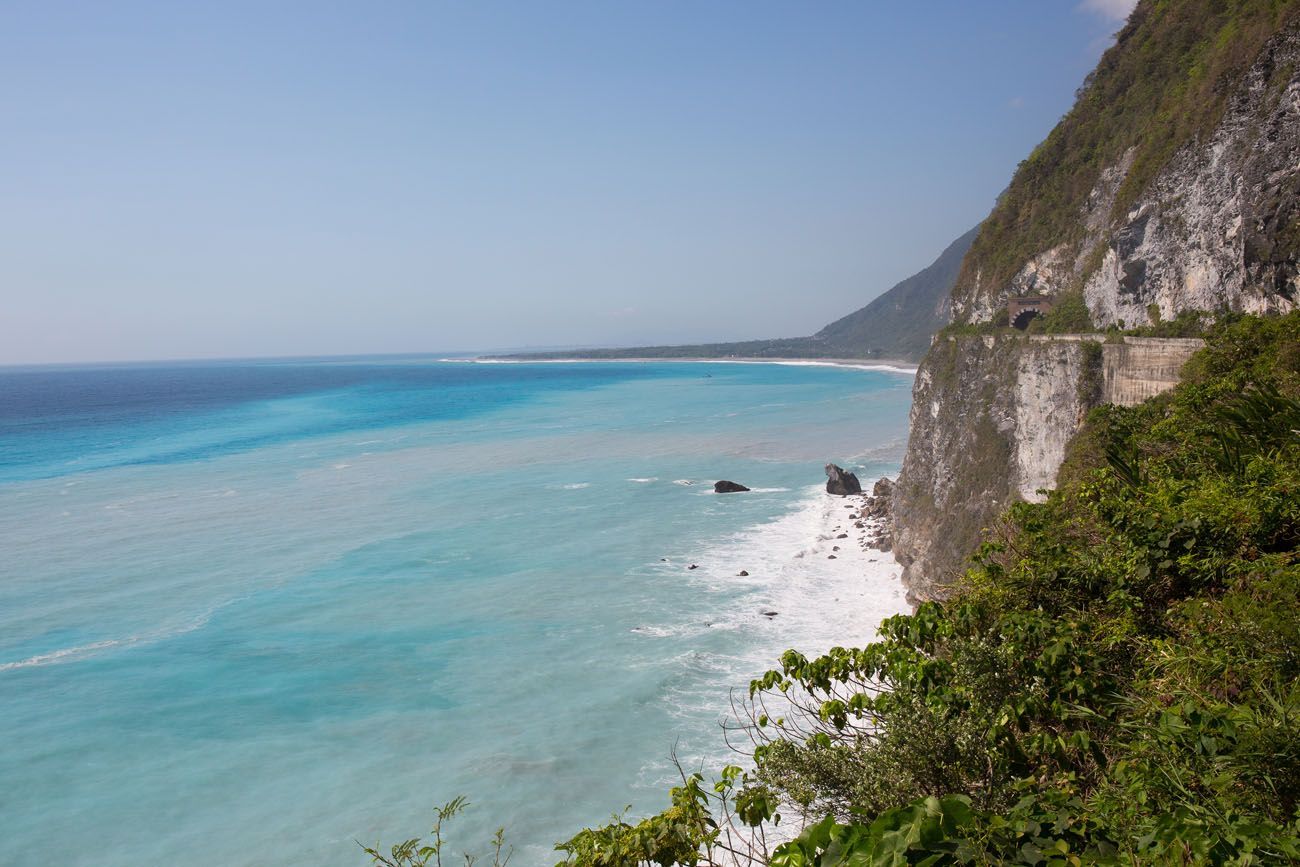 There is still more to do in Taroko National Park that we missed out on. The Tunnel of Nine Turns, one of the best spots to visit, was closed due to road construction. There is also a phenomenal hike, the Zhuilu Old Trail, that can only be hiked with a tour guide or with the necessary permit. In order to get this permit you have to have a Taiwanese citizen in your group. Unfortunately, we ran out of time trying to surmount these obstacles, but if we ever return to Taiwan the Jhuilu Old Trail will be #1 on our list.
Where We Stayed
In Hualien, thirty minutes south of Taroko National Park, we stayed at Ten Street B&B. We had a family room with two double beds, large wet floor bathroom, and a small living area. The owner, who did not speak English, was very friendly and did everything he could to meet our requests. Our AC wasn't working properly the first night but he promptly got that fixed. For a budget accommodation near the park, this is a good option.
---