Vietnam is the perfect mix of the past, present, and future. Explore the ancient Imperial Palace in Hue, tour rapidly growing Ho Chi Minh City, and watch as the Dragon Bridge in Da Nang puts on a pyrotechnic show. The cuisine in Vietnam is phenomenal. I would travel back to Vietnam just for the food…it's that good. But there are also beautiful beaches, mysterious caves, and exotic cities to explore. Here is our list of the best things to do in Vietnam.
Best Things to Do in Vietnam
Hoi An, A Favorite of Many Travelers
Hoi An, an ancient city in central Vietnam, is absolutely a must-see on a trip to Vietnam. Honestly, if you only go to one place in Vietnam, it should be here.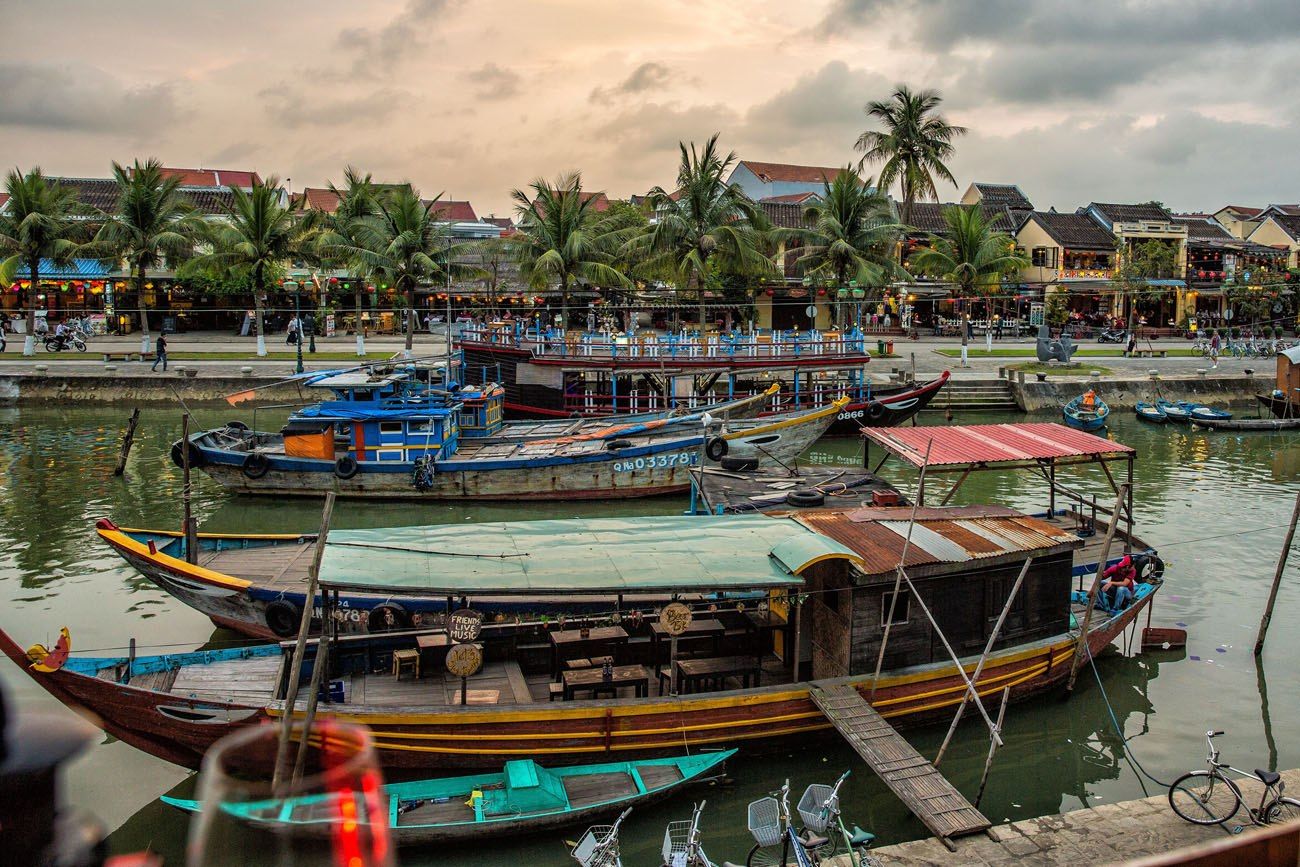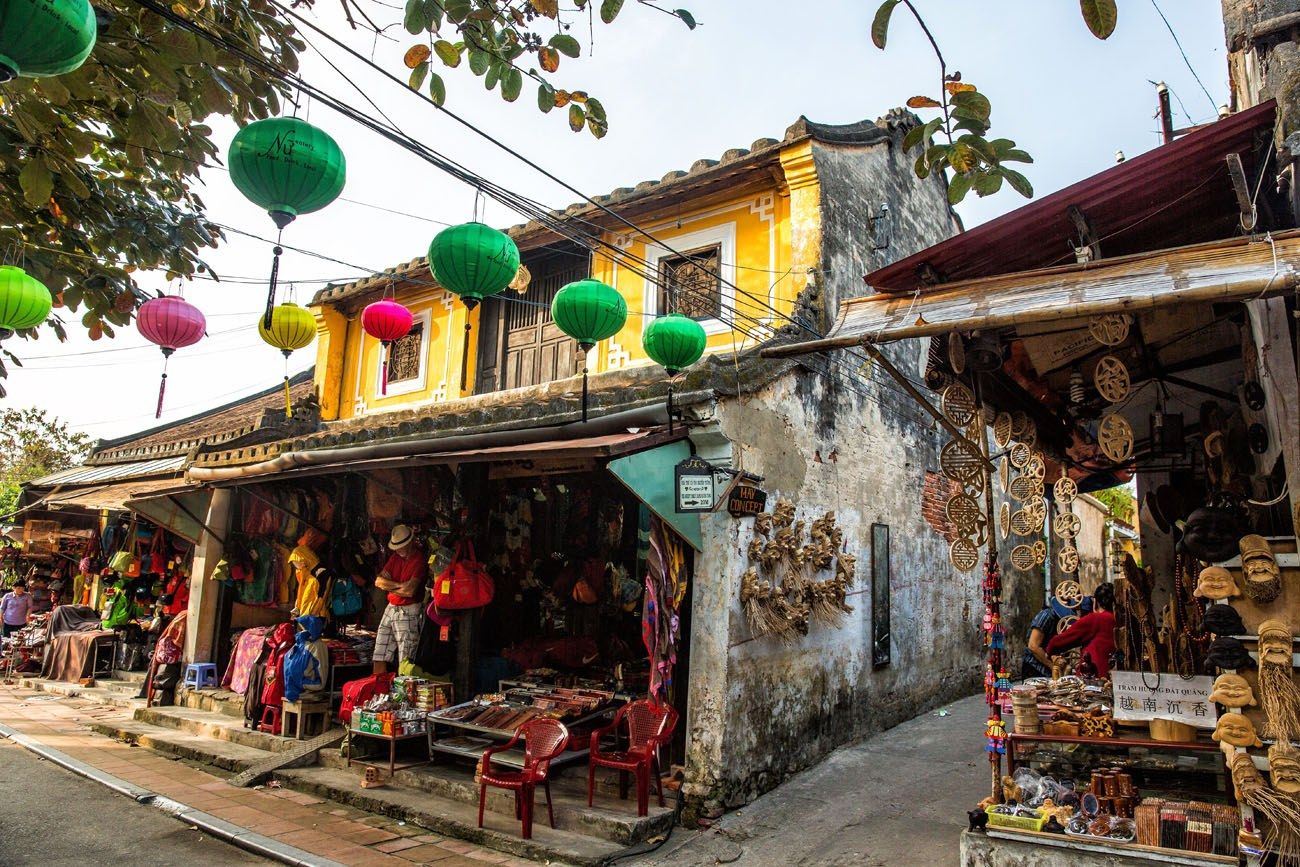 The ancient town of Hoi An is a photogenic area filled with some of Vietnam's best restaurants, best shopping, and best historic sites. Just a short ride away are beautiful beaches and rice fields to explore.
Hoi An is the quintessential destination in Vietnam. Put this city on the top of your list!
Cruise Halong Bay
Halong Bay is one of Vietnam's most recognizable sites. Towering limestone mountains lie scattered in the emerald waters of the bay. Two and three day cruises are offered. If you have the time, the three day cruise lets you explore farther into the Halong Bay, for a more authentic, memorable experience.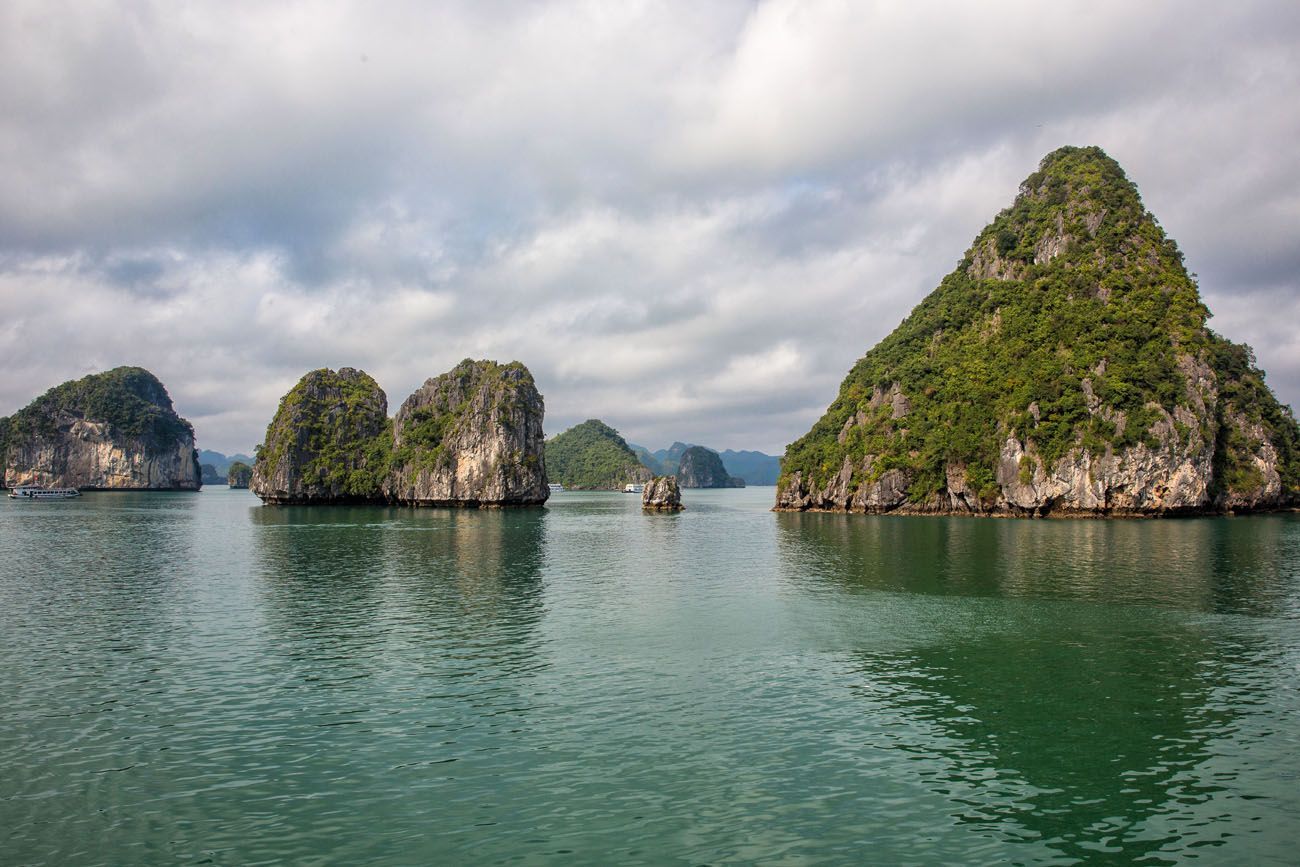 Explore the Phong Nha Caves
In central Vietnam, there is a collection of caves to explore. And we're not talking small, boring caves. We're talking the biggest cave in the world.
In 1990, Son Doong Cave was discovered by a local Vietnamese man. This same cave was rediscovered in 2009 by British caving experts. Son Doong Cave is the largest cave in the world. It's so large that a jungle grows inside of it and a 747 could fly through its largest section.
But getting here is no easy feat. There is only one tour company, Oxalis, that will take you on the four day excursion to explore this cave. They also offer shorter treks to other caves in the area.
This is not something we have done yet, but it is on our travel wishlist. If you want to read more, visit the Oxalis website.
Wander the Old Quarter of Hanoi
Located in northern Vietnam, Hanoi is such a joy to wander. For us, the Old Quarter is the highlight of Hanoi. It can be a bit chaotic, with crowded sidewalks and streets, exotic, colorful food for sale, and motorbikes zipping everywhere. But that is all just part of the experience.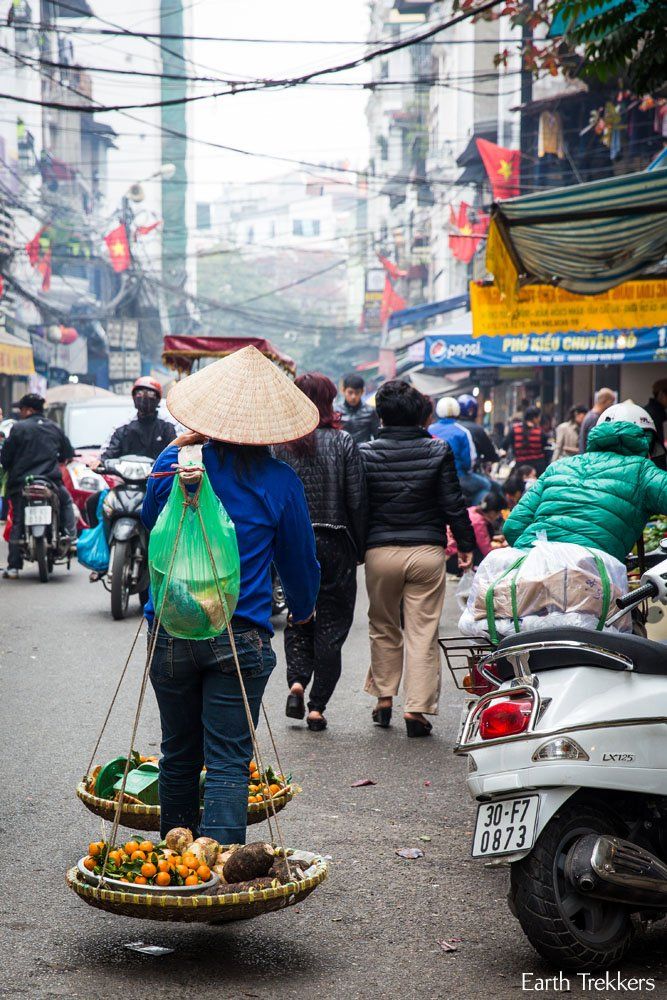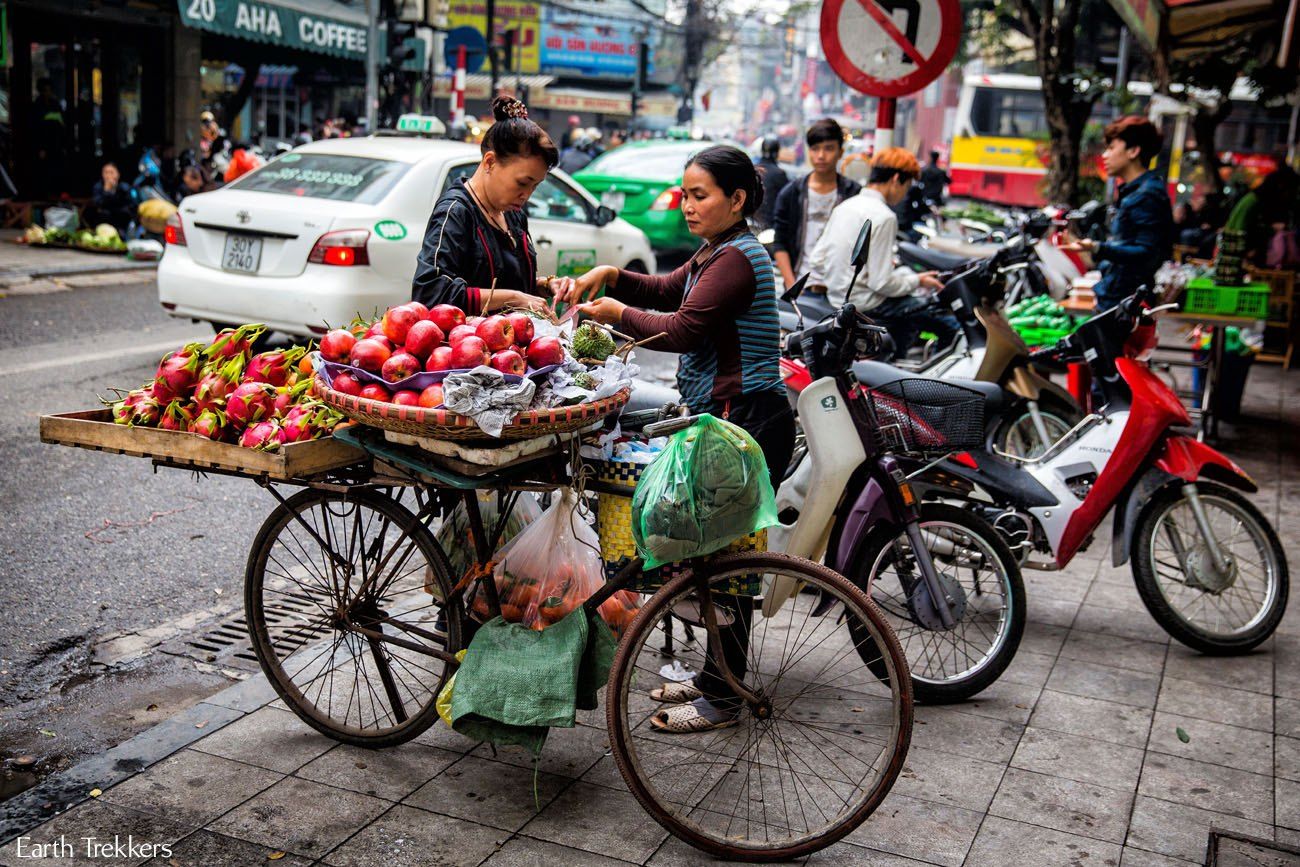 If you are traveling to Vietnam for your first time, try not to make Hanoi your first stop. It can be overwhelming at first (but that is also part of its allure). You may want to visit more low-key cities such as Hoi An or Hue before visiting Hanoi.
Get a History Lesson at the Cu Chi Tunnels
The Cu Chi Tunnels are an immense network of tunnels used by the Viet Cong during the Vietnam War. The tricks and methods the Viet Cong used to confuse and baffle American soldiers are amazing. A visit to the Cu Chi Tunnels is an immersive history lesson that even kids find very interesting.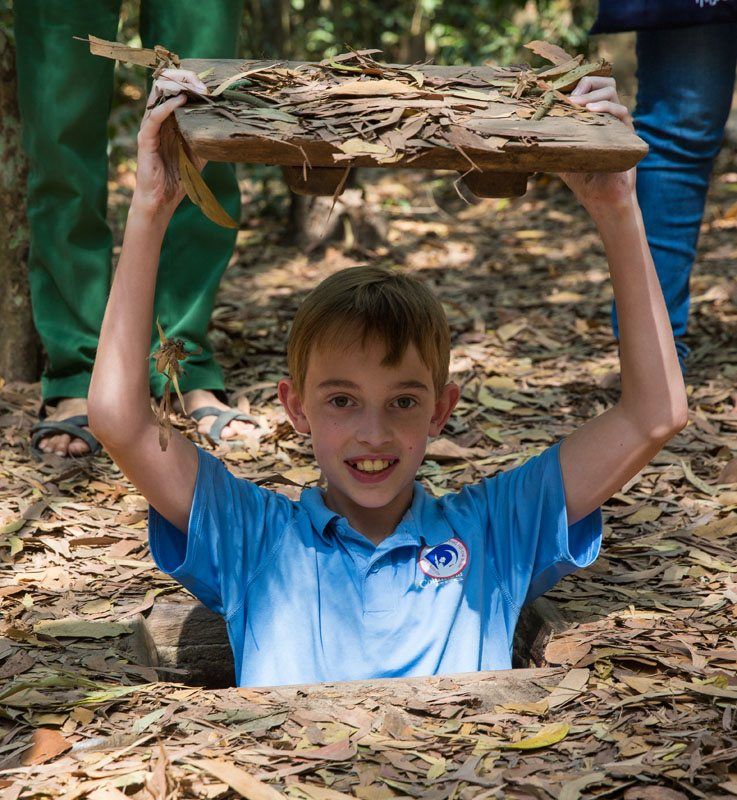 Dine on Vietnamese Cuisine
The food in Vietnam is delicious. The cuisine varies from the north to south, with different cities specializing in different dishes.
In Hanoi, dine on sweet, sticky rice, Turmeric fish with dill, bún cha (grilled pork and noodles), and fried dumplings. In Saigon, dine on bánh mì (Vietnamese baguette sandwich) or bánh tam bì (thick noodles with pork and coconut cream sauce). In Hoi An, try the Cao Lau and in Hue, try the Bún bò Hue. And wherever you go, the Pho is delicious!!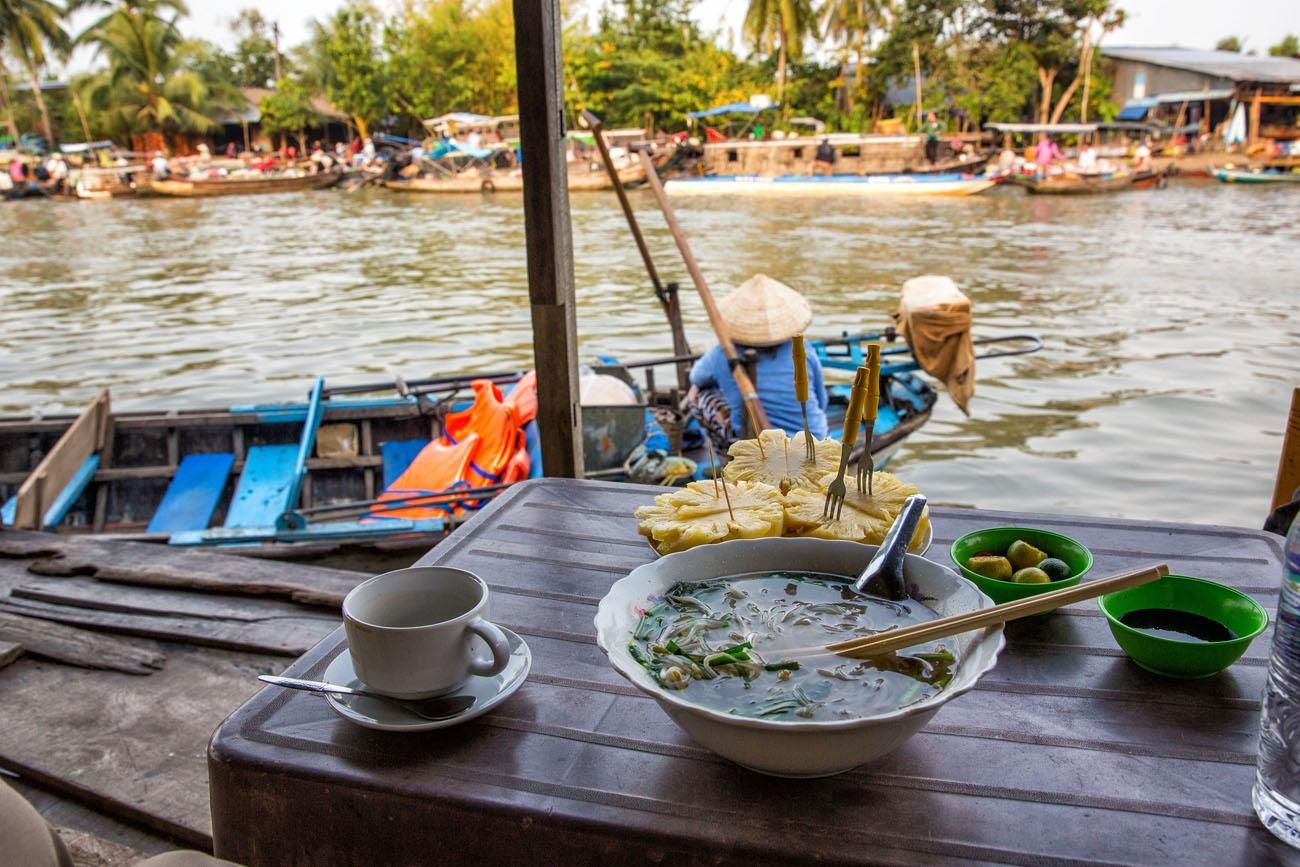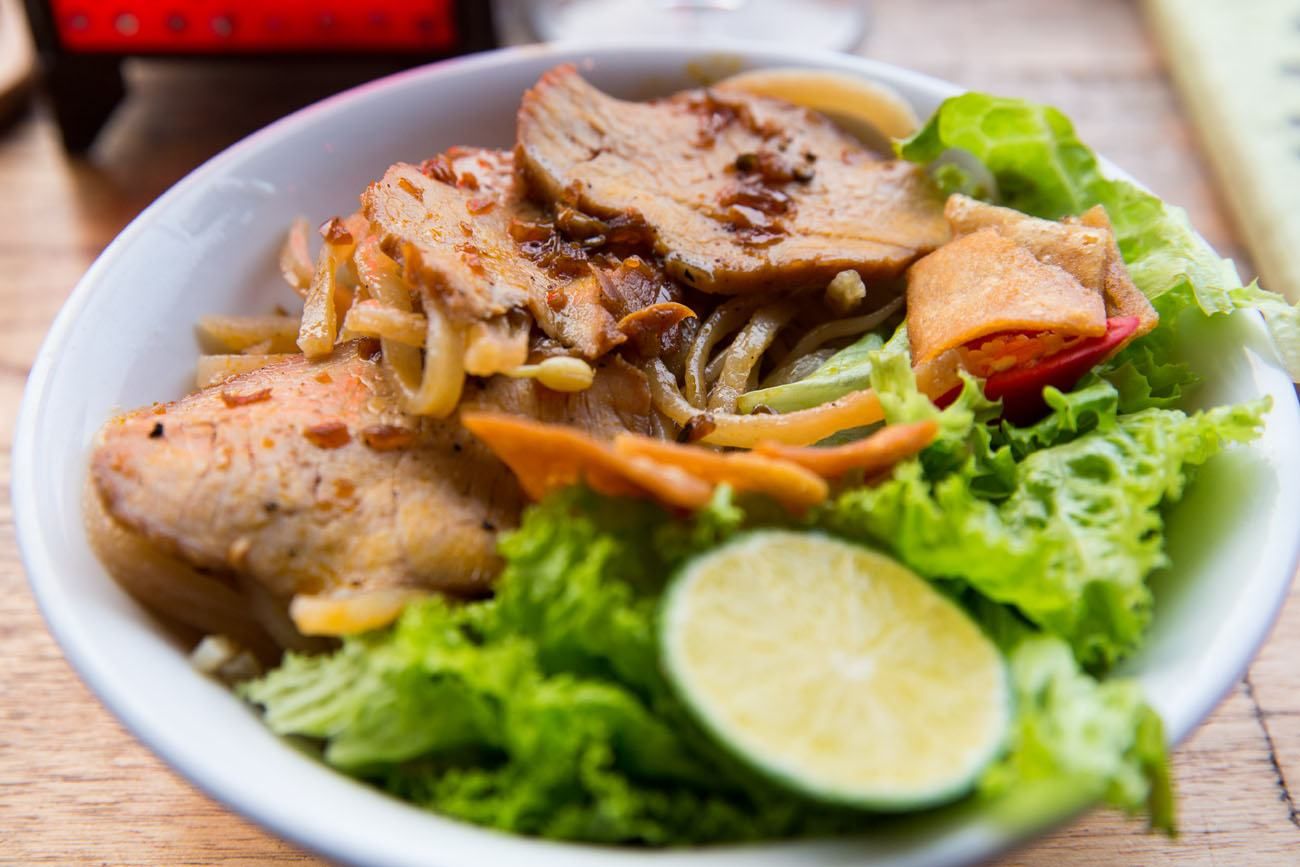 Cruise the Mekong Delta
The Mekong Delta, located at the most southern reaches of the country, is also called the "rice bowl." The Mekong River snakes its way through Southeast Asia, starting in China, flowing past Laos and Cambodia, and finally ends here, before dumping out into the South China Sea.
It is here, in this southern part of Vietnam, that the Mekong sends out numerous tributaries and rivers, forming a huge network of canals. These canals link rice farms and towns, a tropical maze that is a joy to explore by boat. Spend a day or spend a week and visit this colorful, bustling part of Vietnam.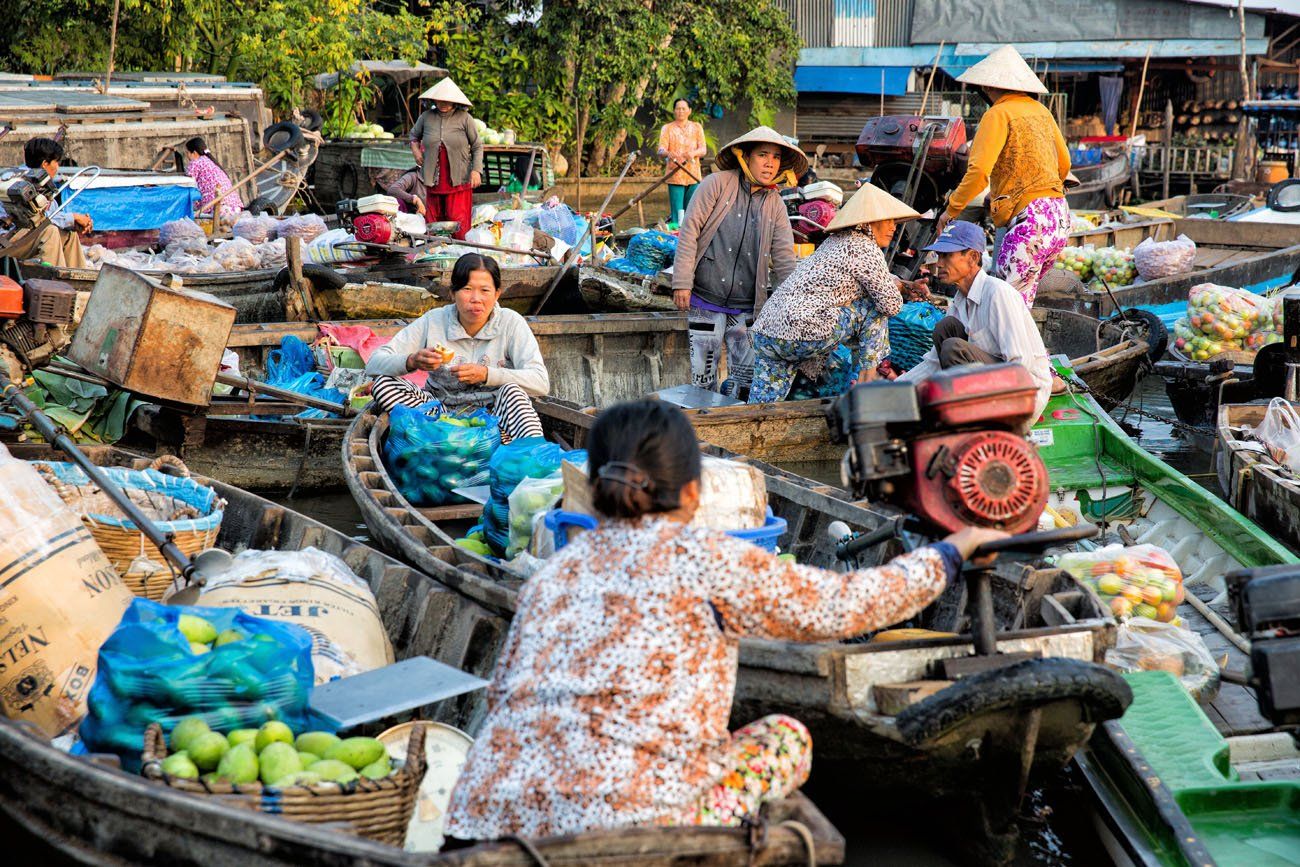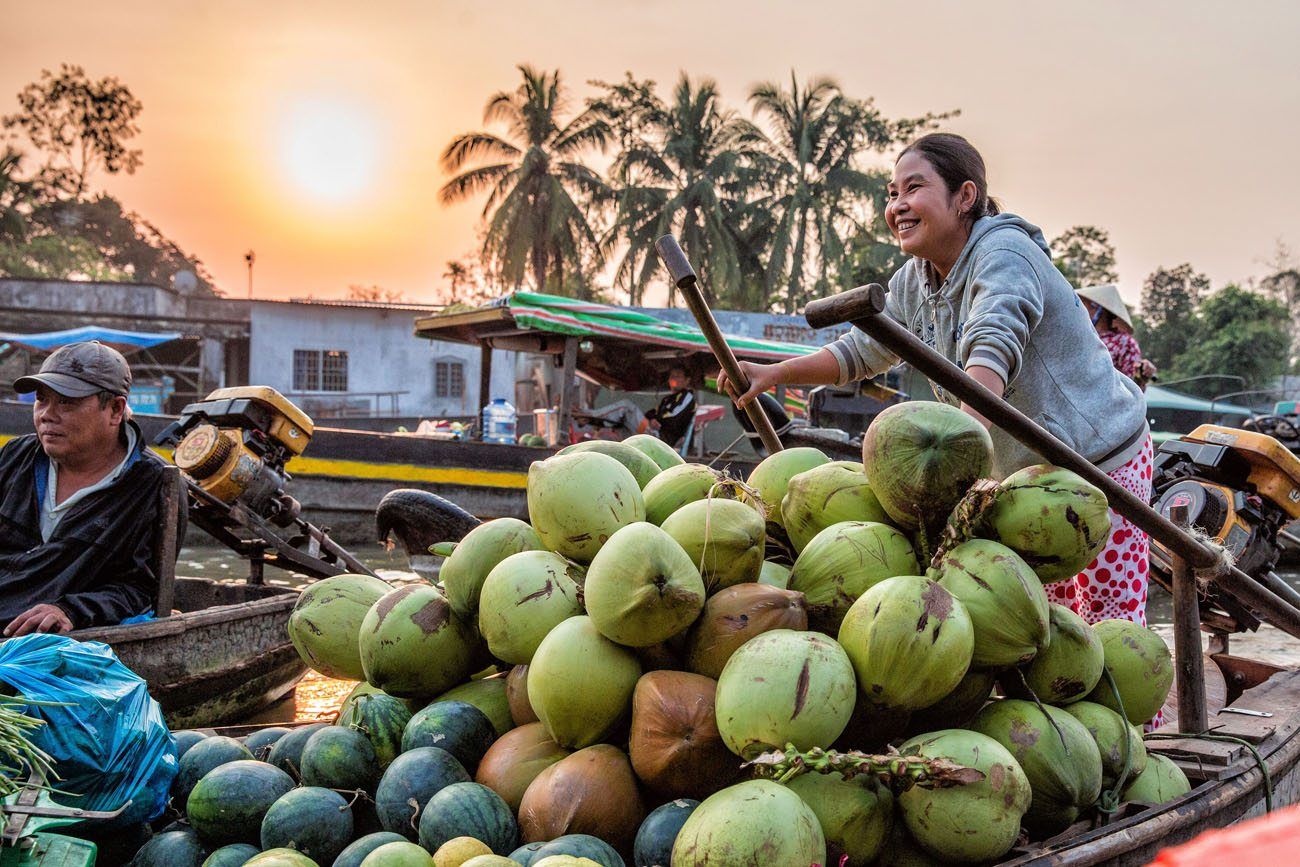 Phu Quoc Island
Phu Quoc is a small, tropical island that is actually closer to Cambodia than mainland Vietnam. Vietnam has many beautiful beaches but this is the place to really get away from the hubbub of the rest of the country.
Not all of Phu Quoc is tropical paradise. You do get what you pay for here. It's worth paying the money for one of the nicer resorts, where the beaches will be larger, more scenic, and free of trash.
Trekking in Sapa
In the south, you have the hot, steamy Mekong Delta. In the north, you have cool, misty Sapa. This is the place to go trekking over rice terraces and to explore the hill-tribe villages. And for us, this is another spot in Vietnam just waiting to be explored.
Tour the Imperial City of Hue
Hue was the seat of the Nguyen Dynasty from 1802 to 1945. You can tour the Imperial City, which resembles a smaller version of the Forbidden City in Beijing, China. There are also various tombs to visit as well.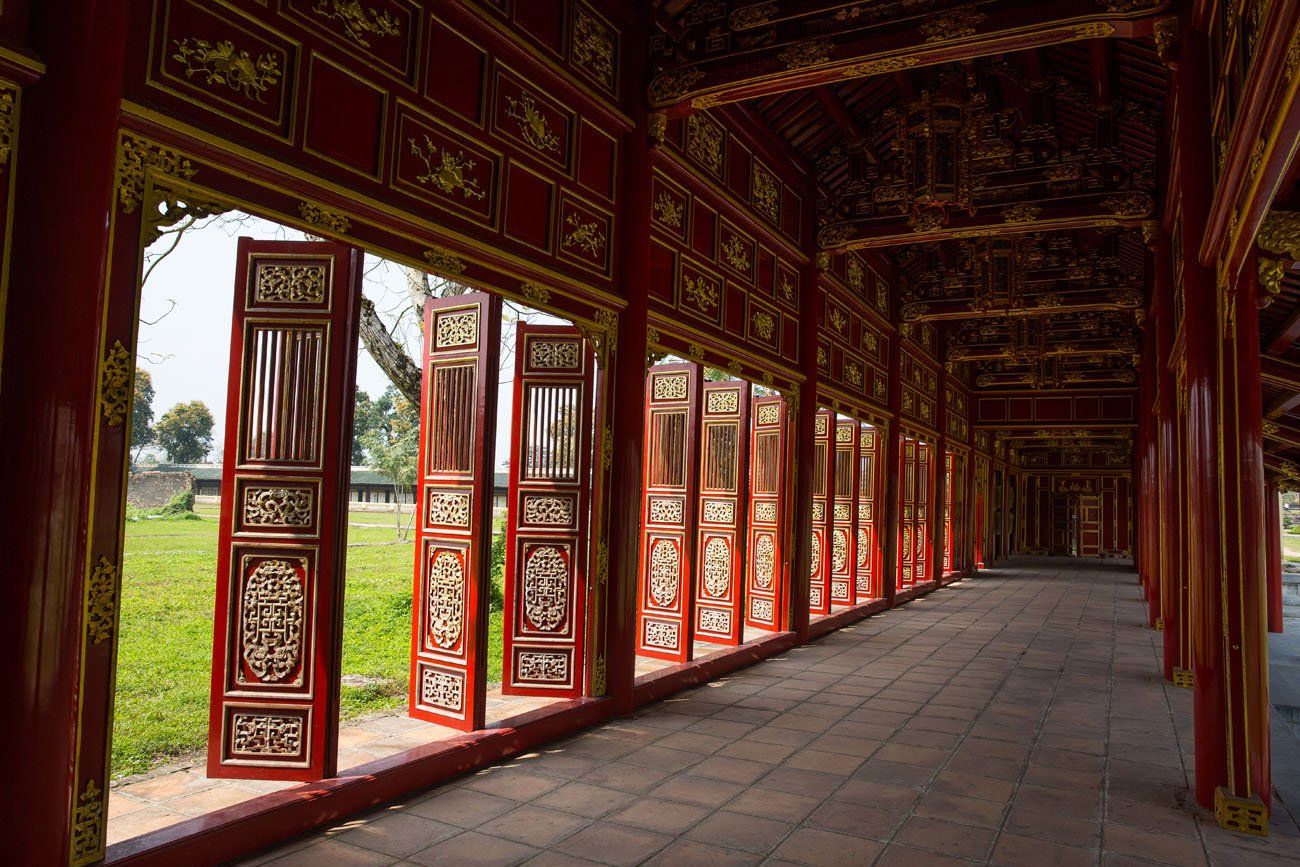 Ho Chi Minh City
Ho Chi Minh City, formerly known as Saigon, is a blend of the old and the new. Tour buildings designed by Gustav Eiffel (yes, the same person who designed the Eiffel Tower), visit the War Remnants Museum, and climb the modern Bitexco Financial Building for a bird's eye view over the city. You'll be dodging motorbikes on the city sidewalks, a uniquely (and very memorable) Vietnamese experience.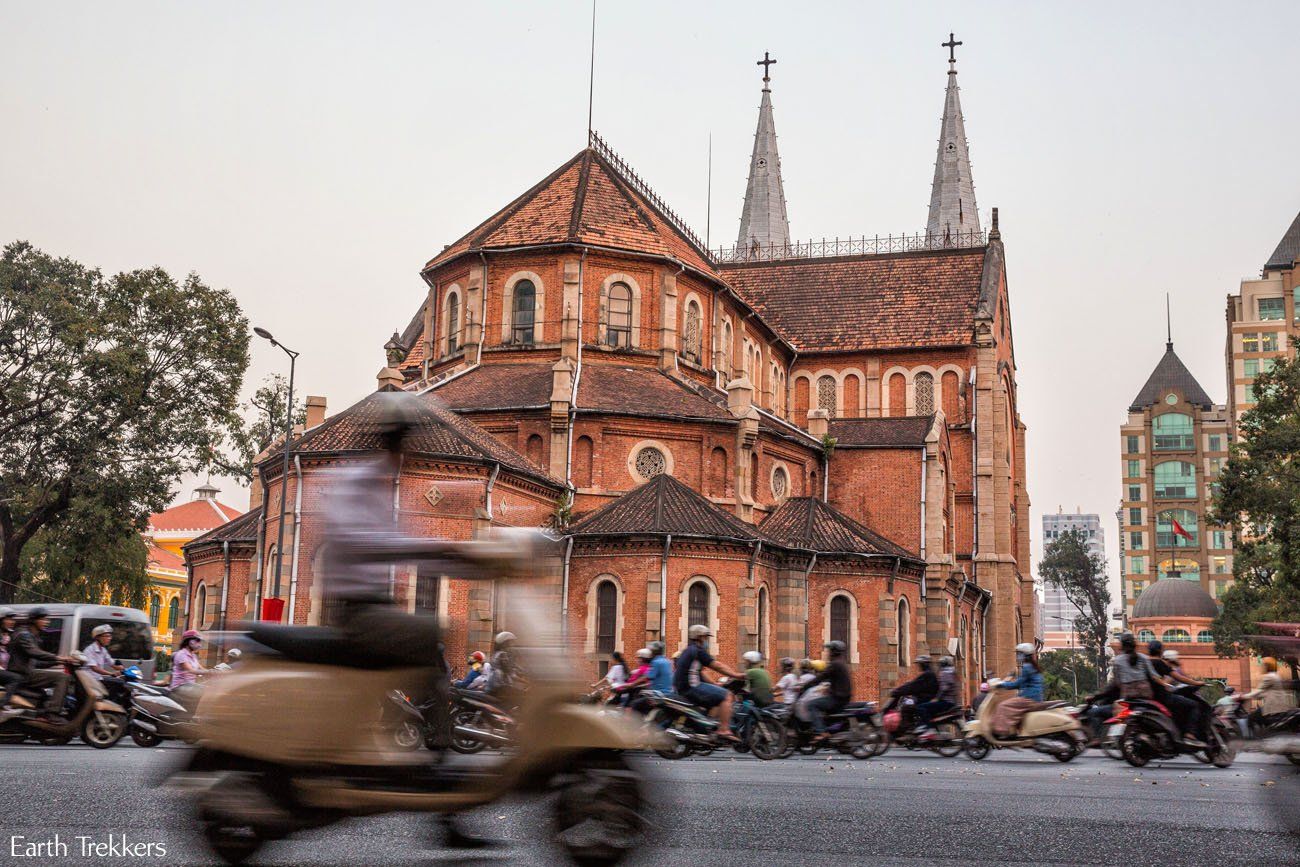 Underrated Da Nang
Da Nang, Vietnam is an up and coming metropolitan city, with skyscrapers, modern bridges, mountain scenery, and beautiful beaches. In our experience, Da Nang was unexpectedly awesome. If you travel to Da Nang, do not miss the Lady Buddha and the fiery Dragon Bridge.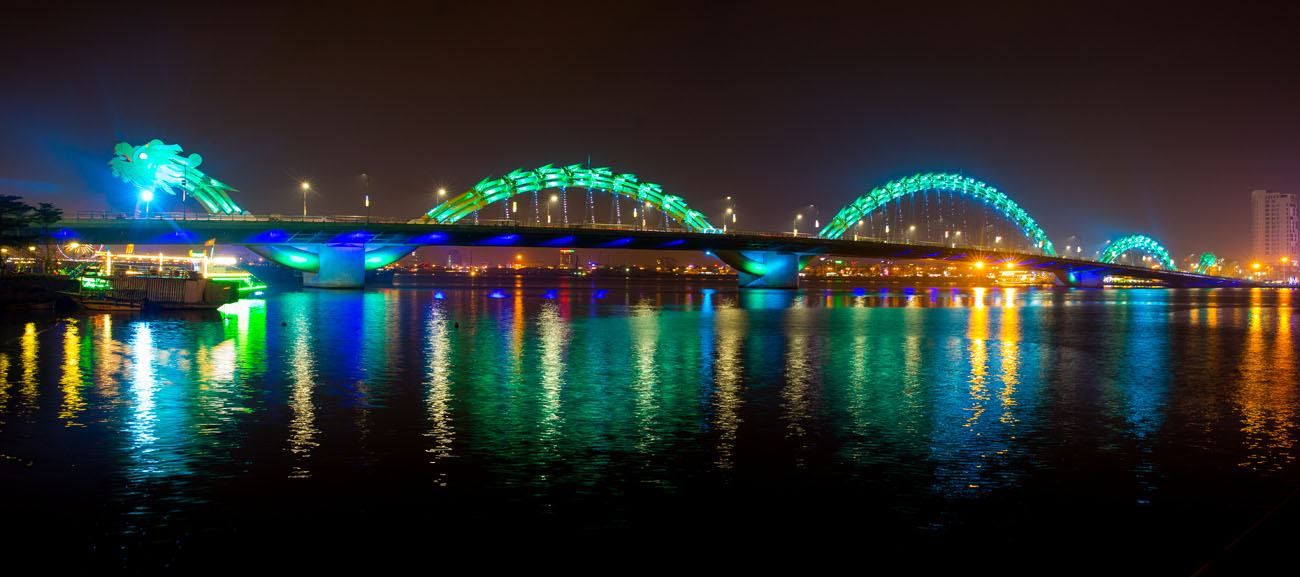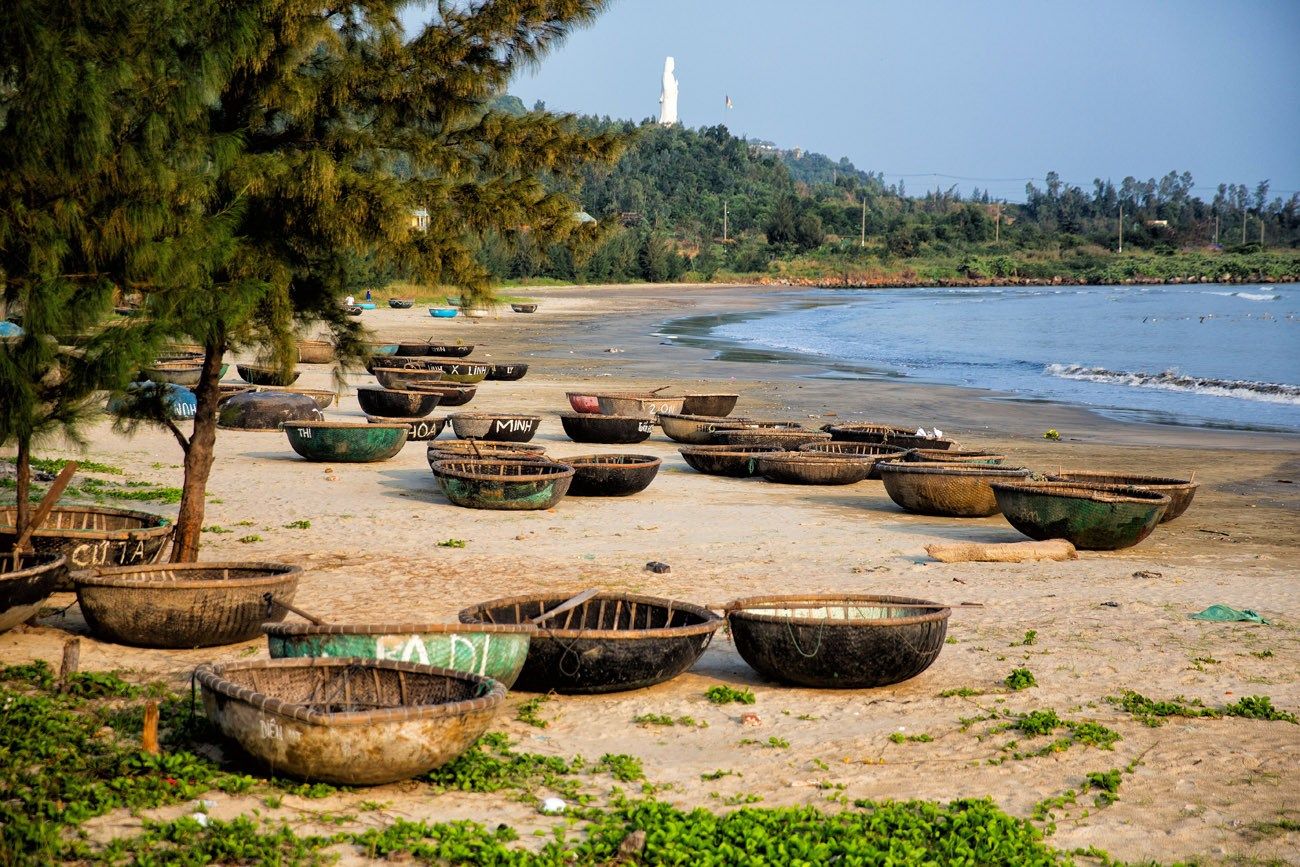 ---
Have you been to Vietnam? What must-have experiences do you think need to be on this list?
VISITING VIETNAM DURING TET: Is it worth traveling to Vietnam during Yet? Find out in our article about visiting Vietnam during Tet.
MOTORBIKES IN VIETNAM: Our collection of photos of Vietnam on Motorbike.
TRAVEL AROUND THE WORLD: Learn more how to plan a trip around the world in our Around the World Travel Guide. You can also read our 13 Month Around the World Itinerary and a recap about our around the world trip.
DESTINATIONS AROUND THE WORLD: For more places to visit around the world, check out our Destinations page.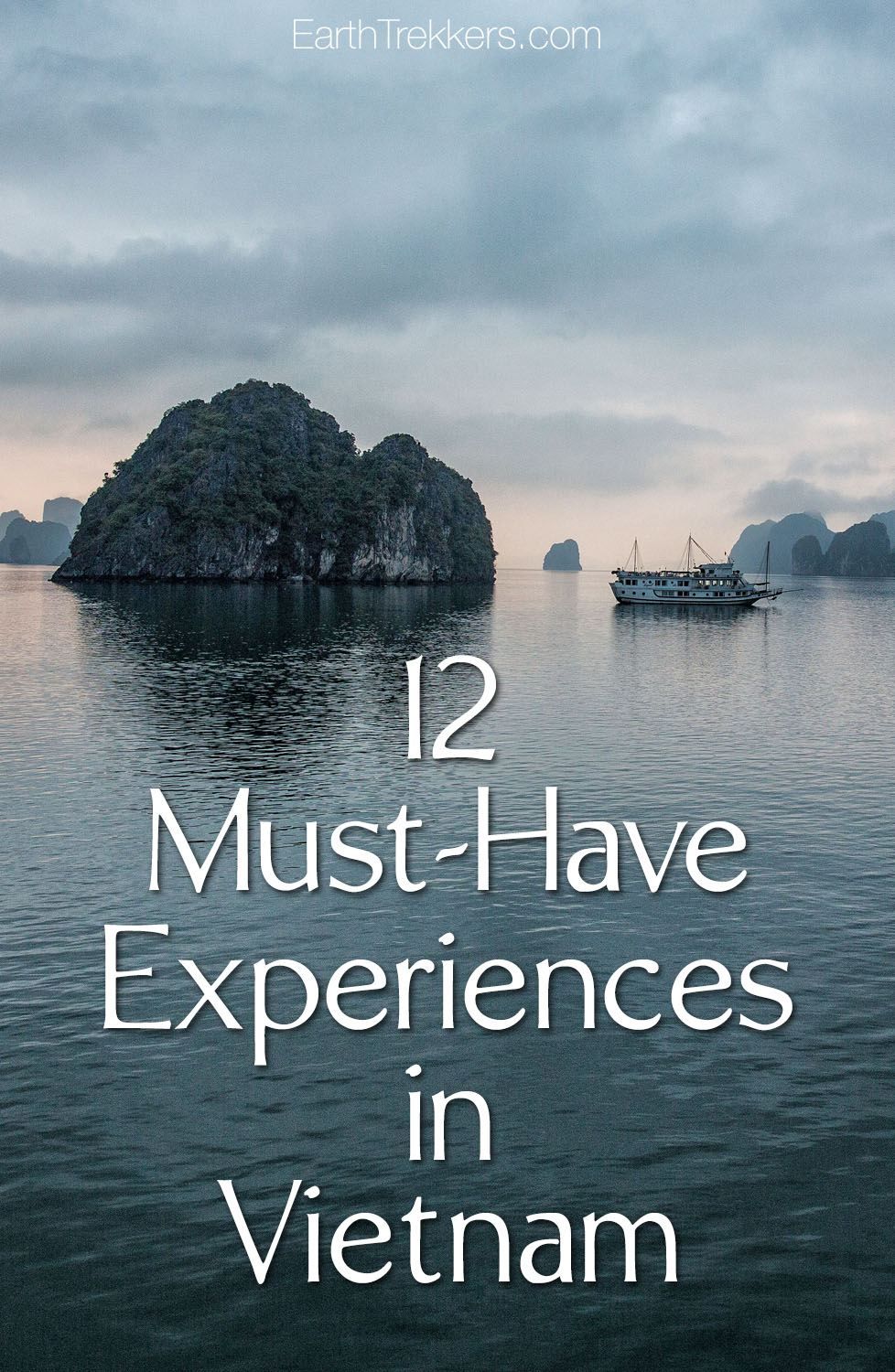 Note: This post contains affiliate links. When you make a purchase using one of these affiliate links, we get paid a small commission at no extra cost to you.
All rights reserved © Earth Trekkers. Republishing this article and/or any of its contents (text, photography, etc.), in whole or in part, is strictly prohibited.