Zhangjiajie, China…a place you may never have heard of but have seen if you watched the movie "Avatar." When we learned that there was a place on earth that served as the inspiration for one of its most scenic landscapes, we put it at the top of our list.
Zhangjiajie…the Inspiration for the Landscape in "Avatar"
This place is Zhangjiajie, China. In the movie, most people are familiar with those incredible sights of towering karst pinnacles in the mist and especially the floating mountains in the sky. This is where Jake Sully and Neytiri race around on dragons, soaring through the mists and under those floating mountains. In our opinion it is one of the best parts of the movie and left us wishing that this was something we could do in real life.
Cruising around on dragons was not an option but viewing that inspirational scenery was, and here we are now in Zhangjiajie. Tim was so excited to be here, almost like a kid on Christmas, and this is the place where Tyler celebrated his twelfth birthday. I think that Tyler just may have the coolest location ever for a birthday celebration!
We spent two full days touring Zhangjiajie, exploring various areas of the park. Since it was March it was a bit chilly, with daytime temperatures in the mid 40's (Fahrenheit) with overcast skies. It was low season which meant no crowds of people and no queueing.
Photo Tour of Zhangjiajie
Here are some of my favorite photos from our explorations. Zhangjiajie is a beautiful place and my photos will show it so much better than my writing ever would, so enjoy!
Our first views of the spectacular scenery was from our first cable car ride.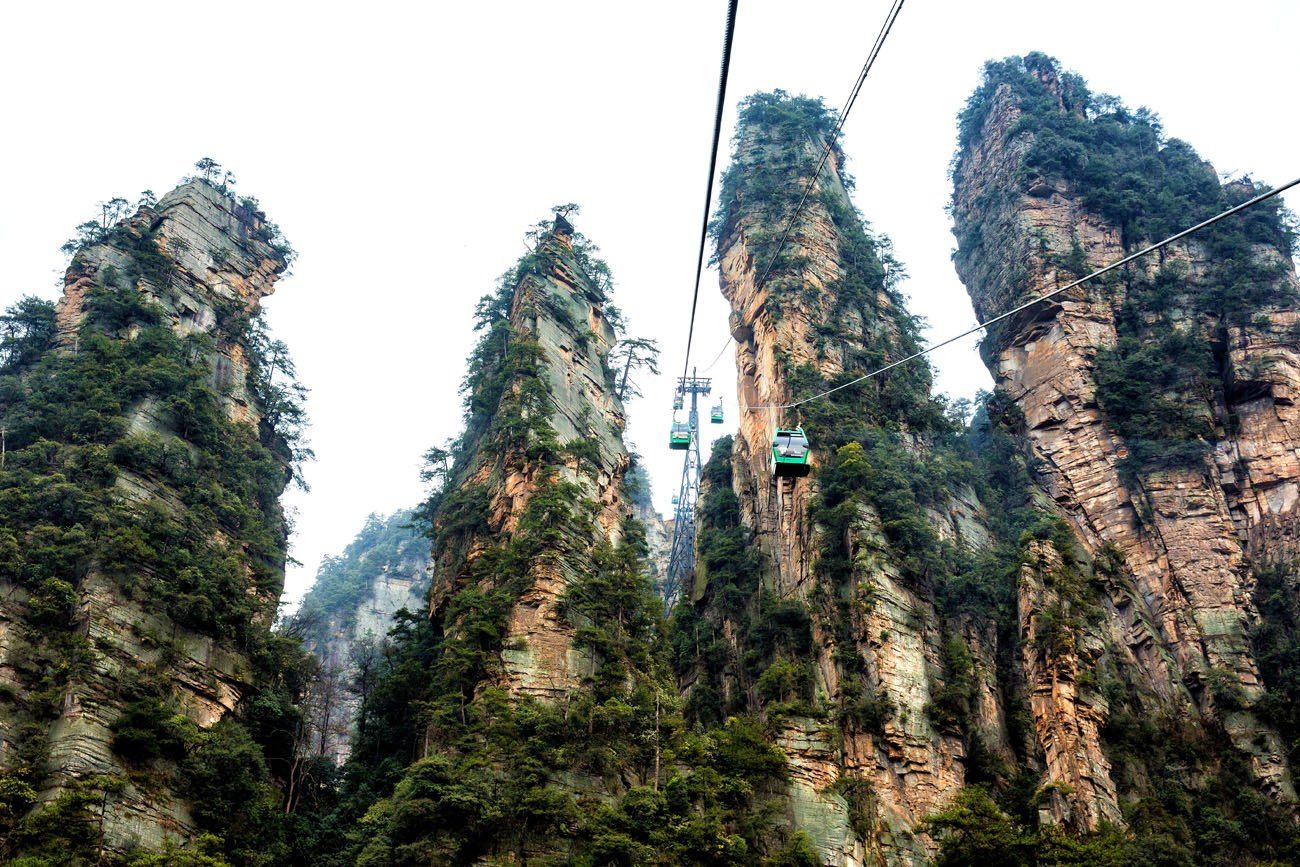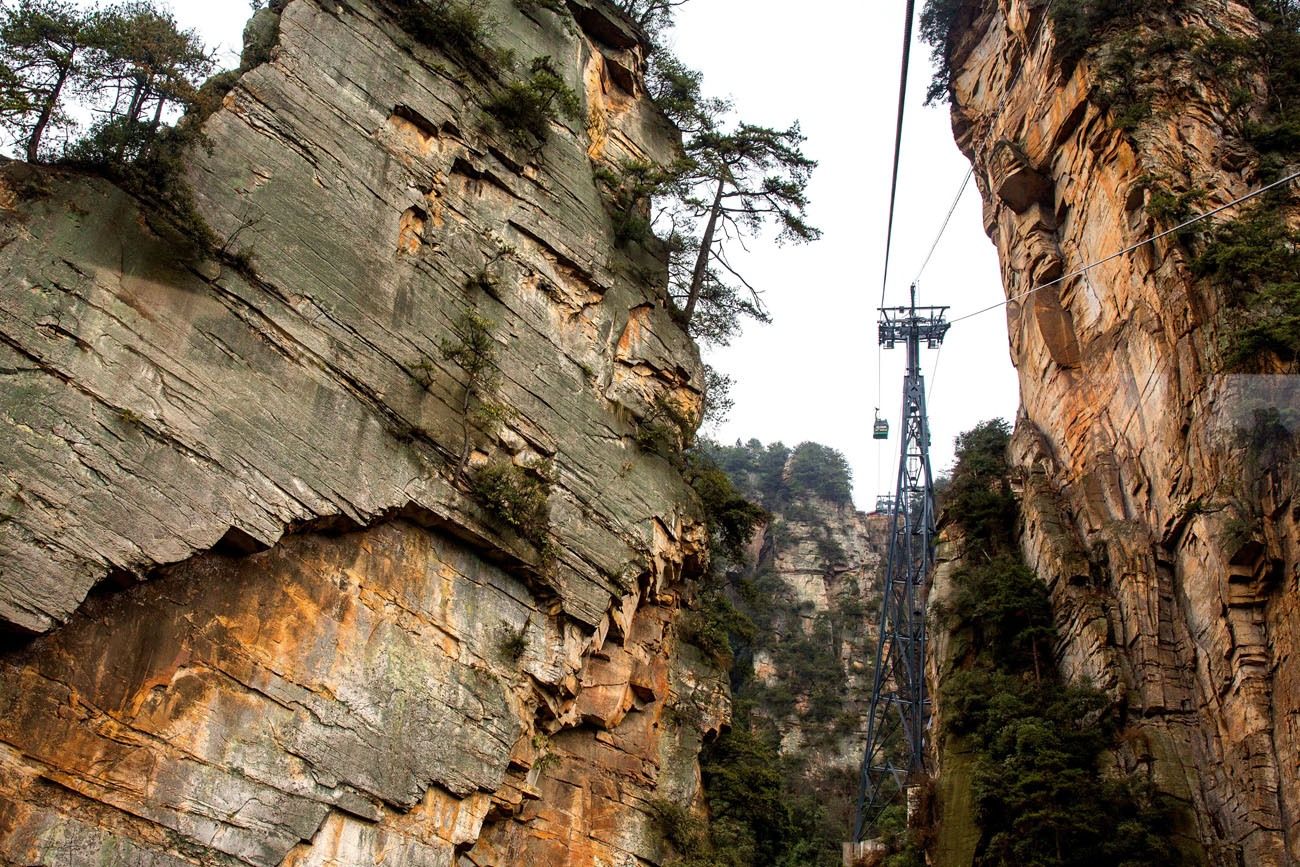 Once on the mountaintop we had our first views of amazing Zhangjiajie.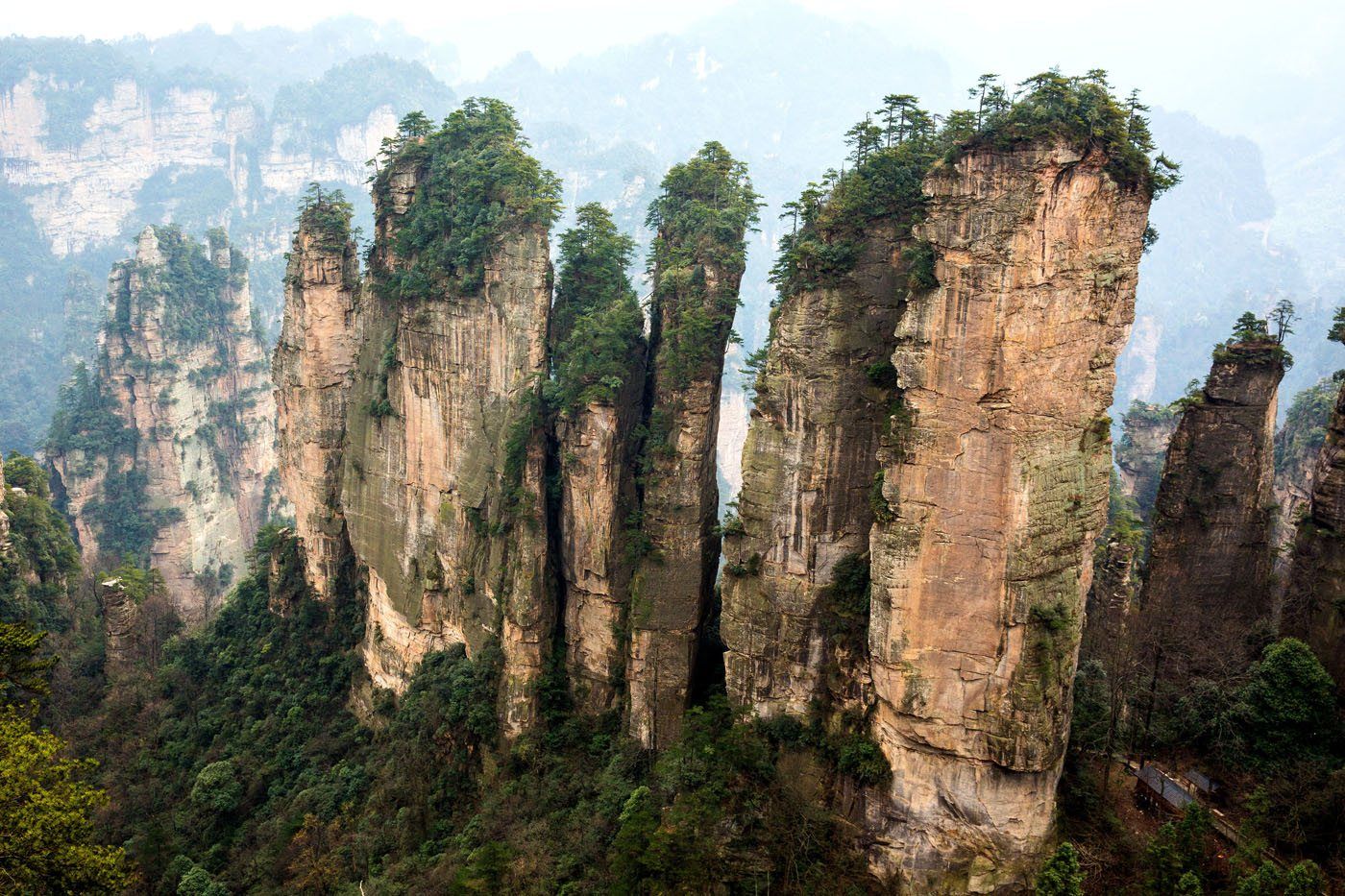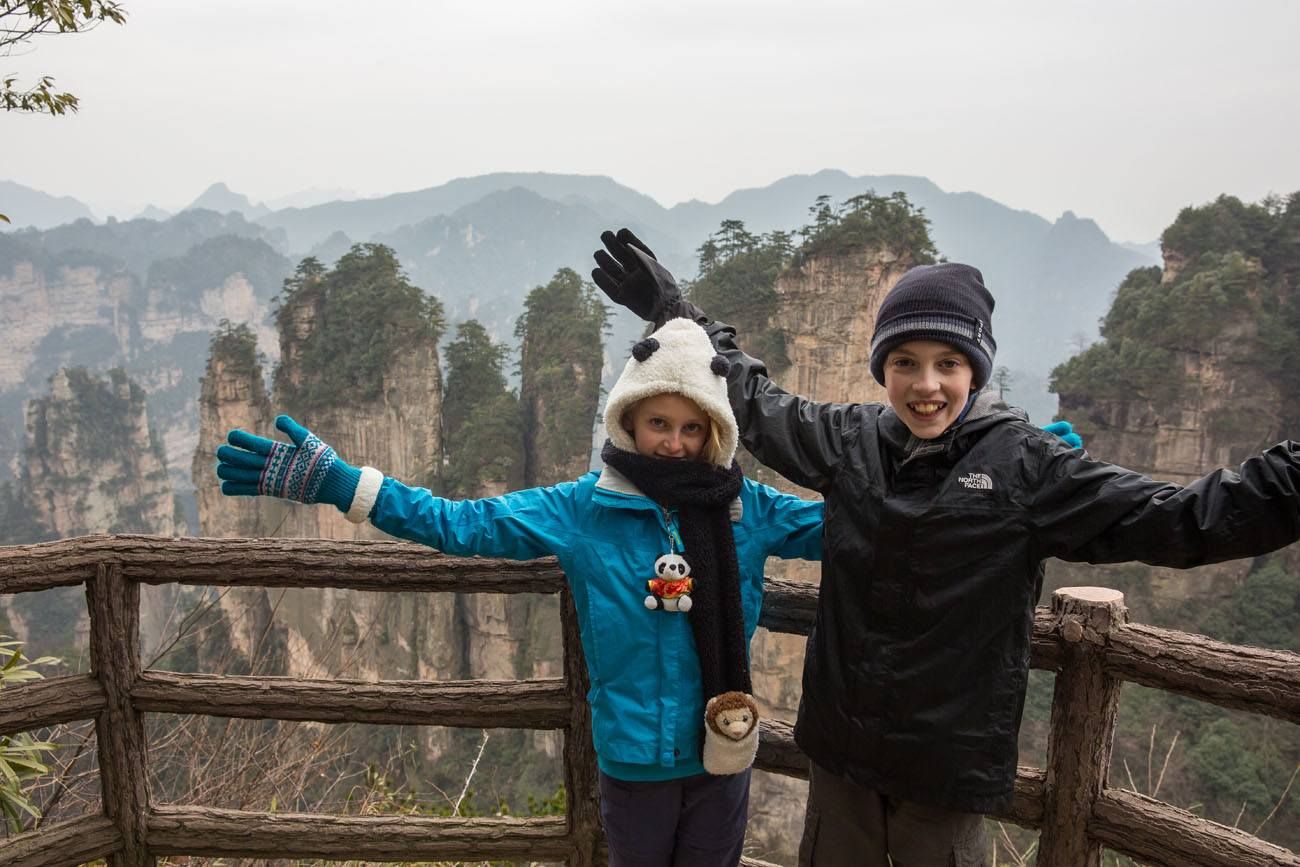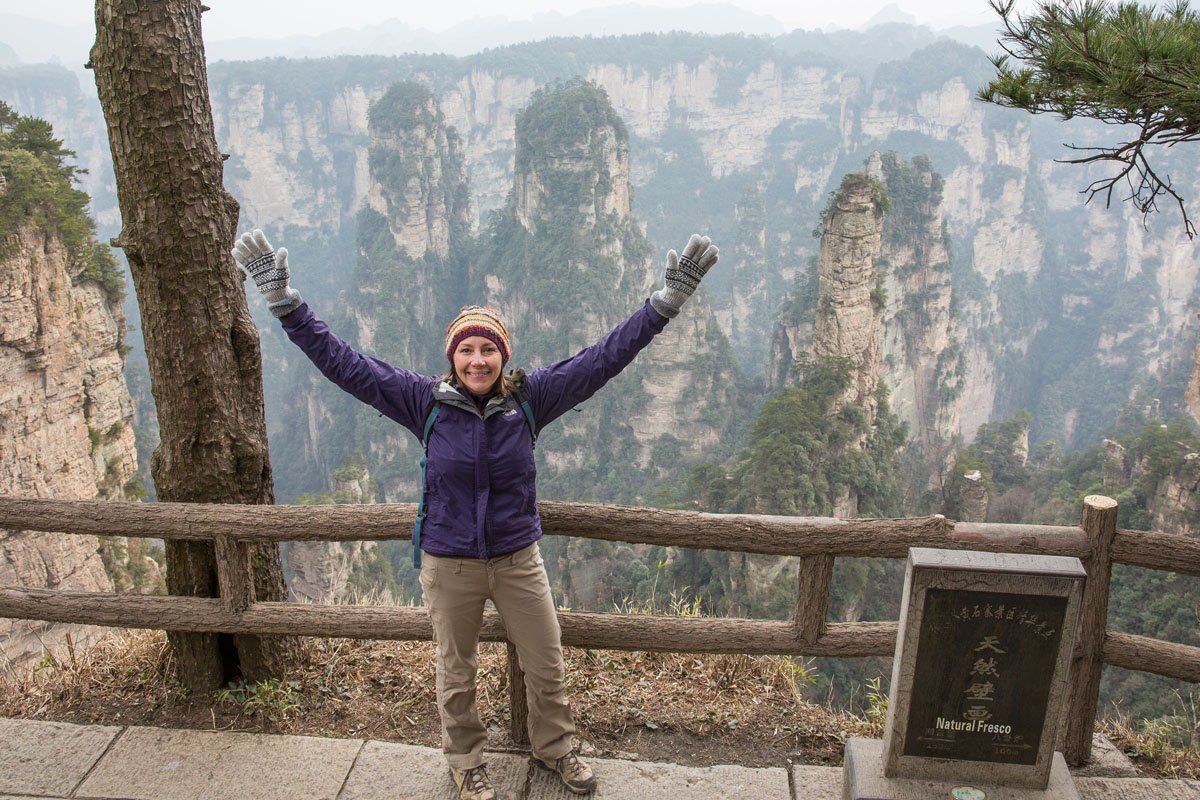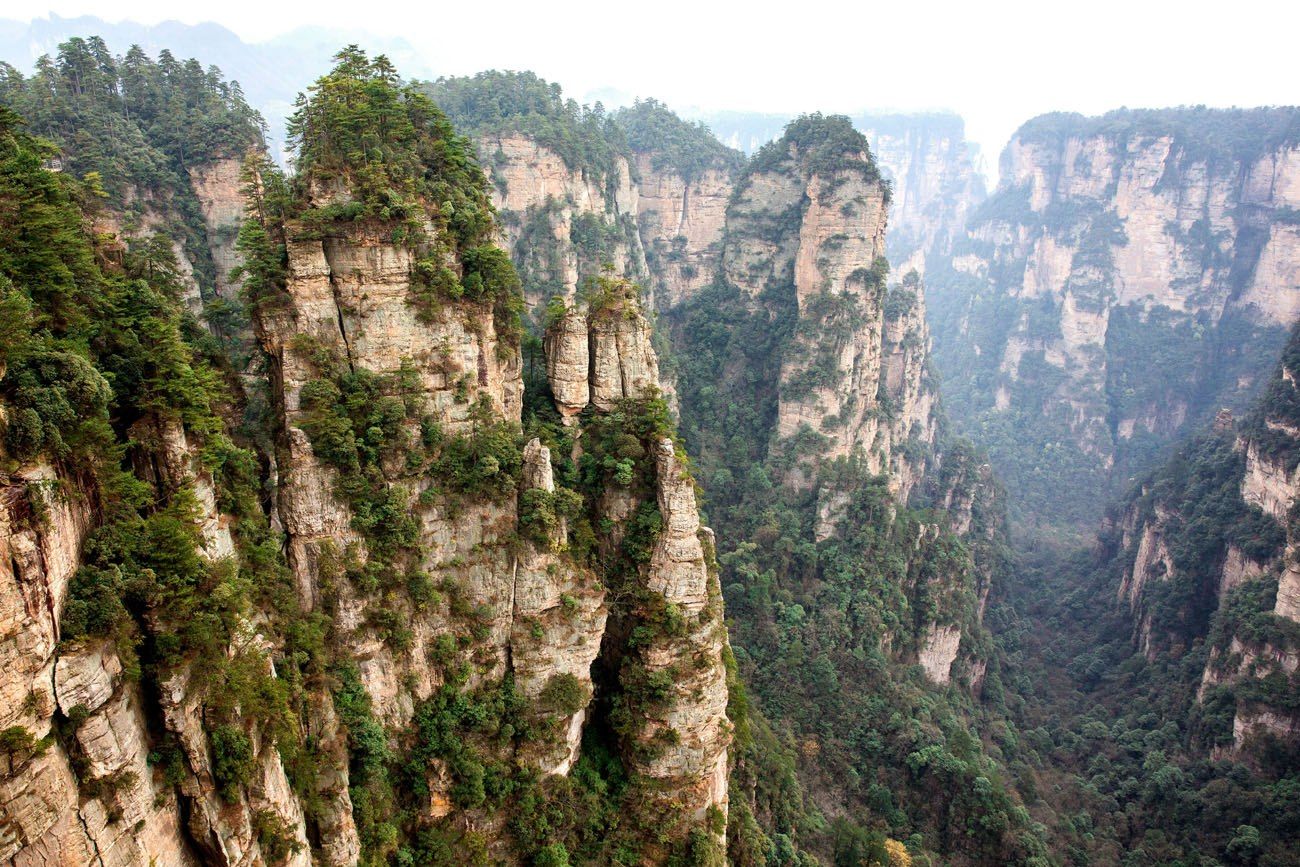 We took the cable car back down the mountain and then walked along the Golden Whip Stream to the next area of Zhangjiajie. Along the way we met some monkeys who were all too eager to accept food from park visitors.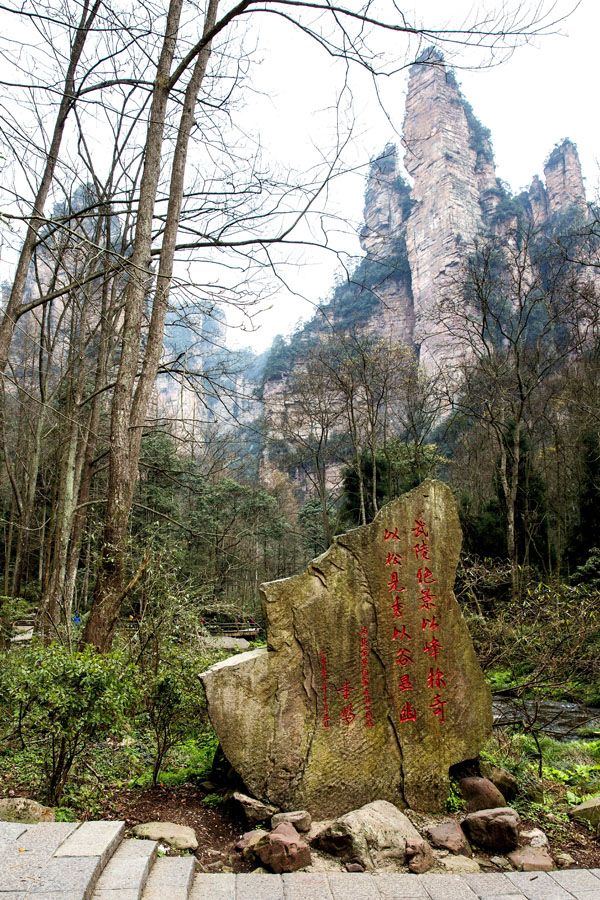 From the stream we climbed on what seemed like an endless series of staircases to the top of the next amazing mountain section. From here we could look out over the section of Zhangjiajie that served as the real inspiration for the movie "Avatar."
Tyler Turns 12
Happy Birthday, Tyler!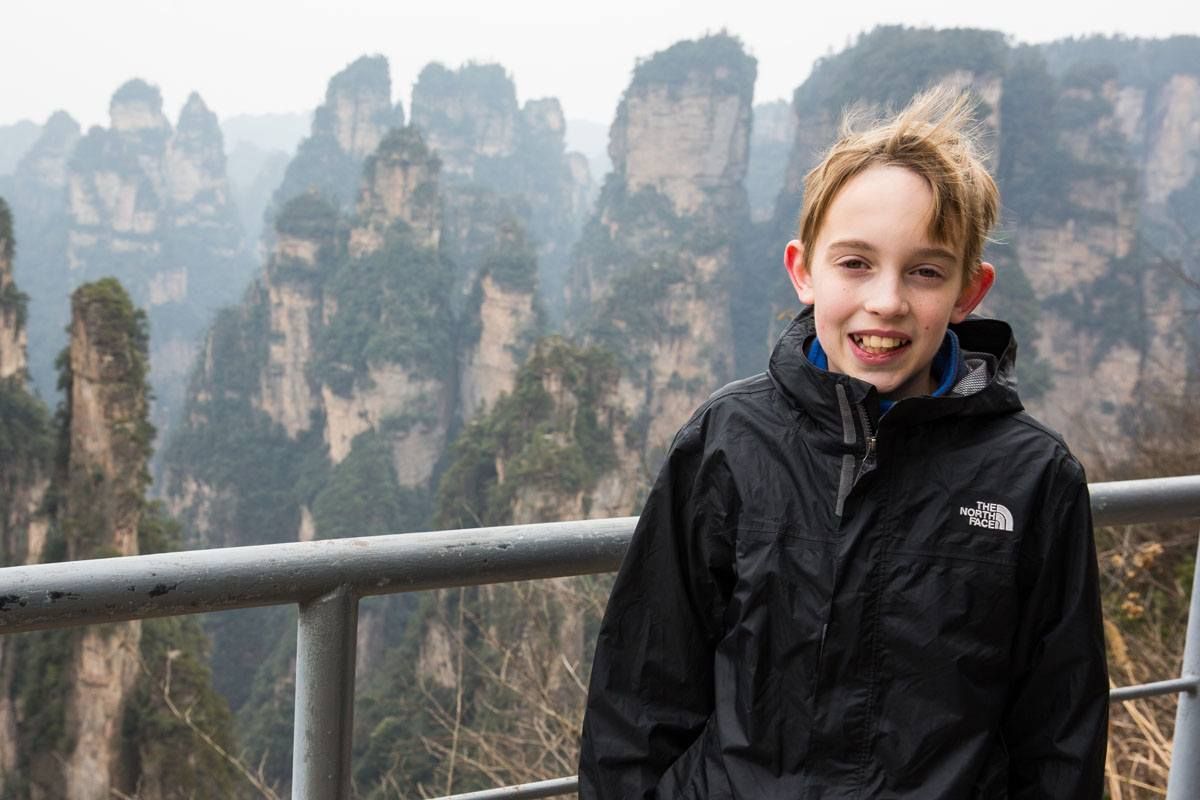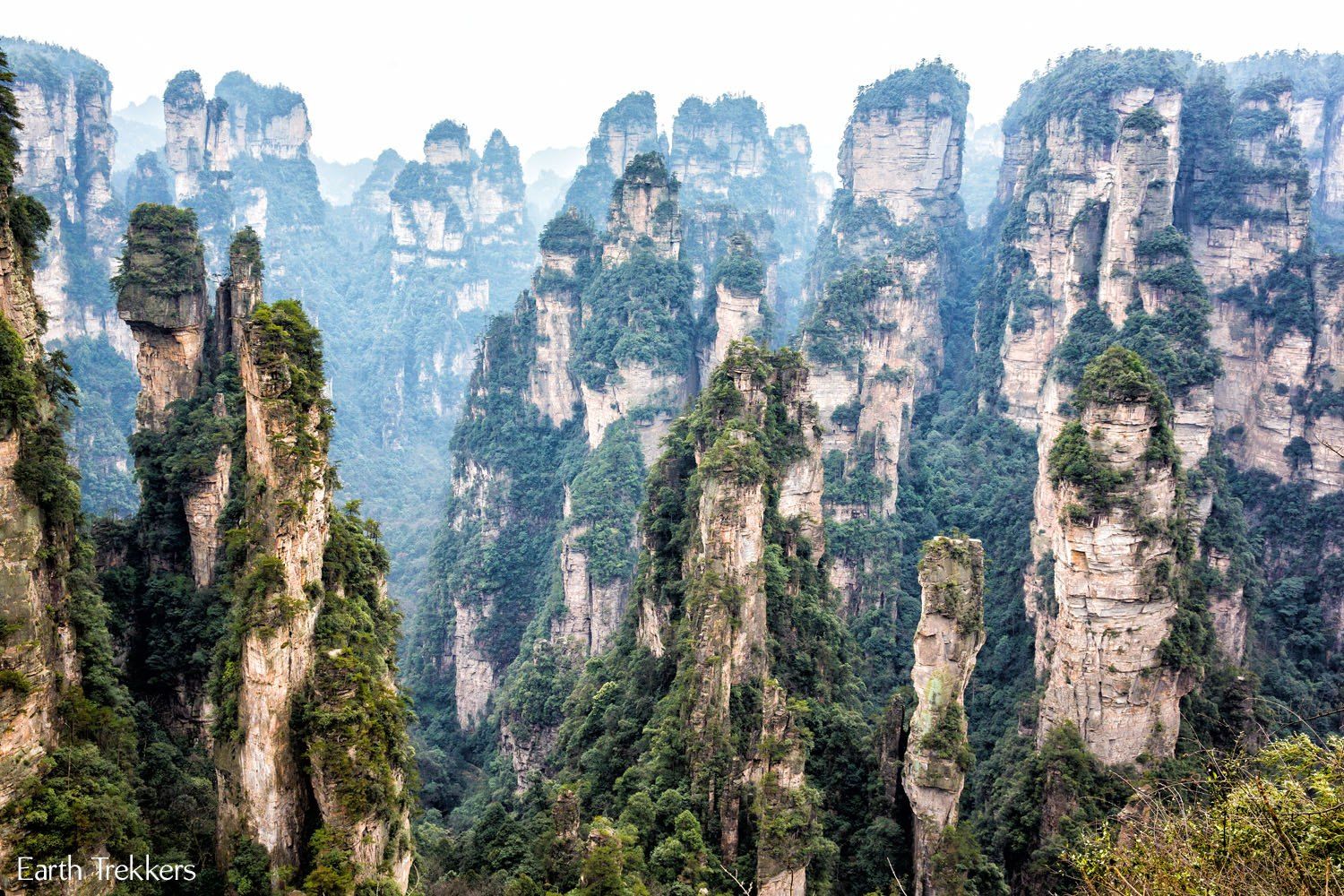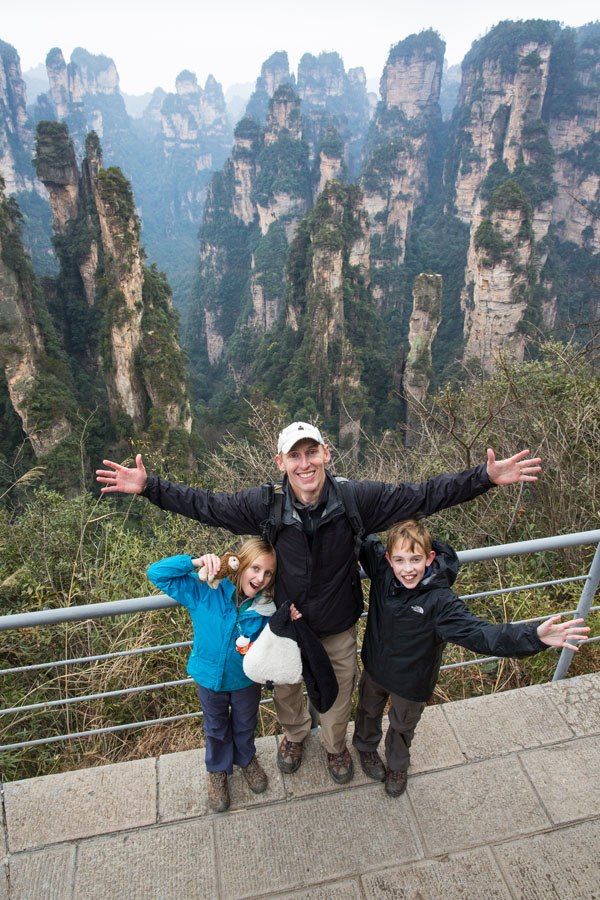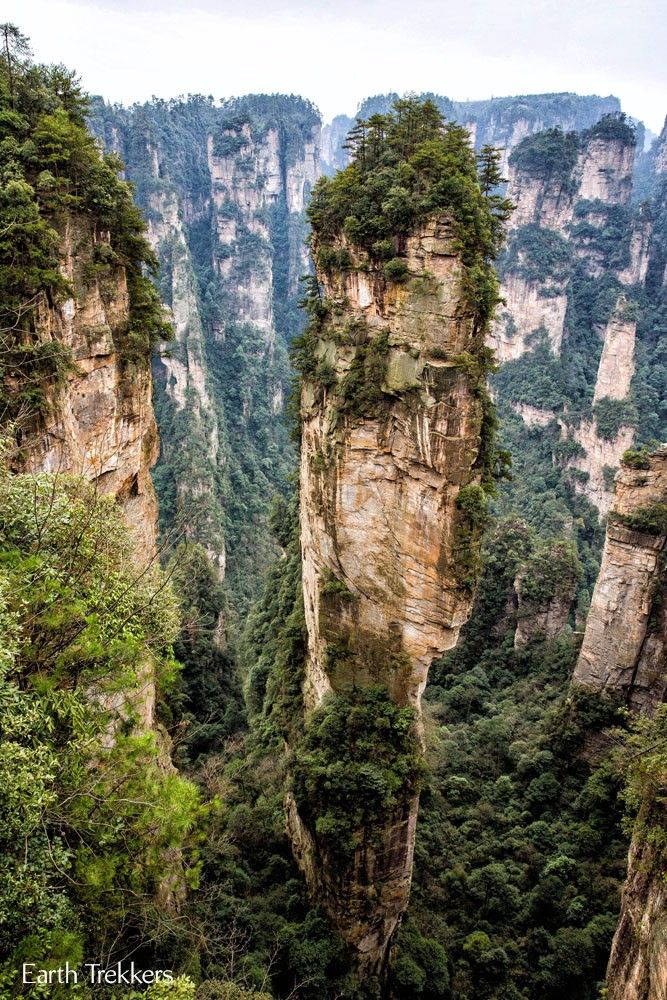 Tianzi Mountain
Our second day in Zhangjiajie took us to the area around Tianzi Mountain. Tim estimated that we climbed 12,000 steps to get to the top of this mountain. The climb left us tired and sweaty and our calves would be aching for days but it was worth it for the views.


Try following this map!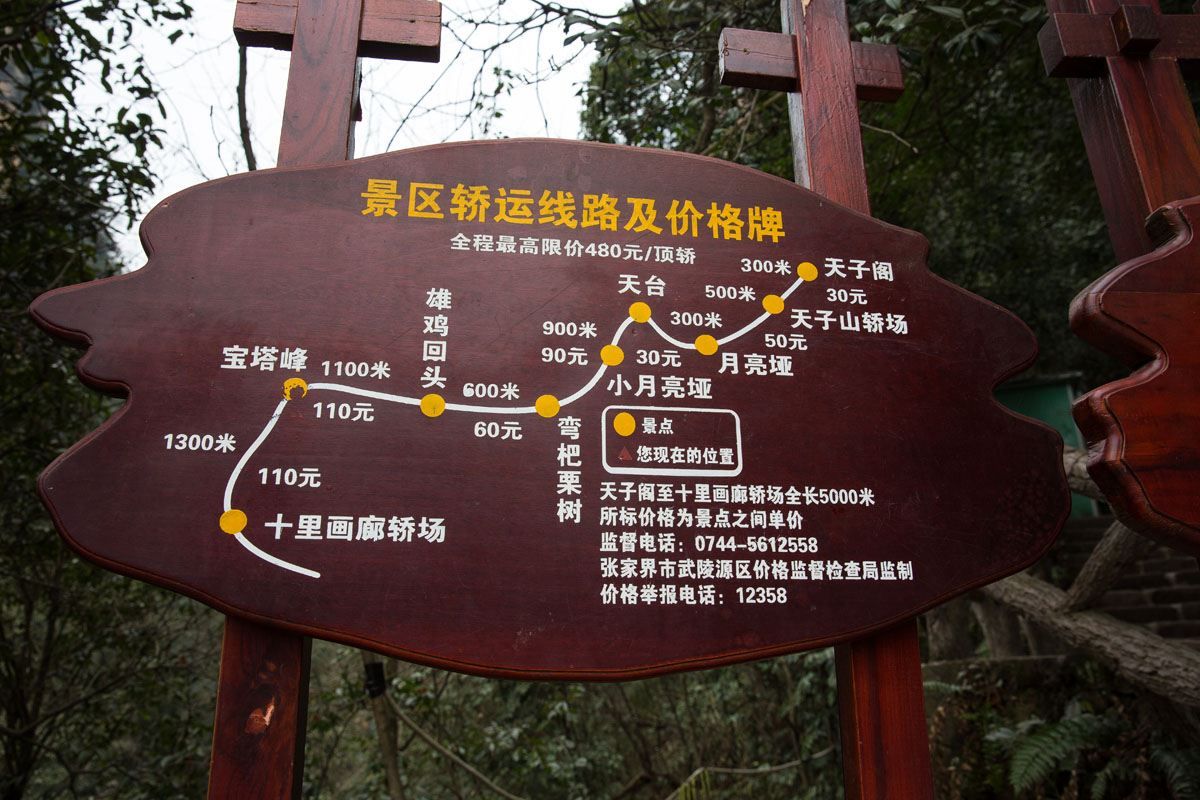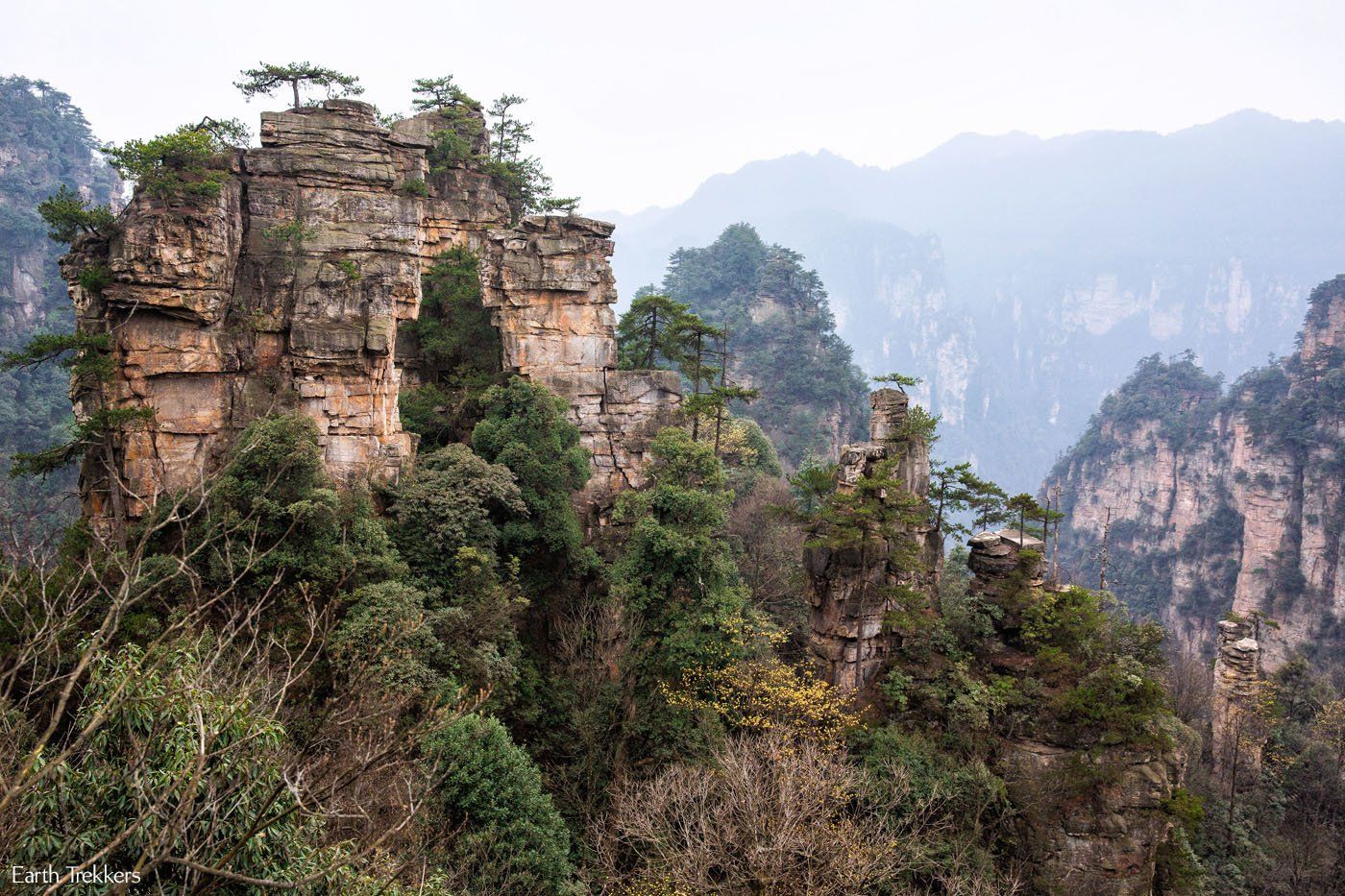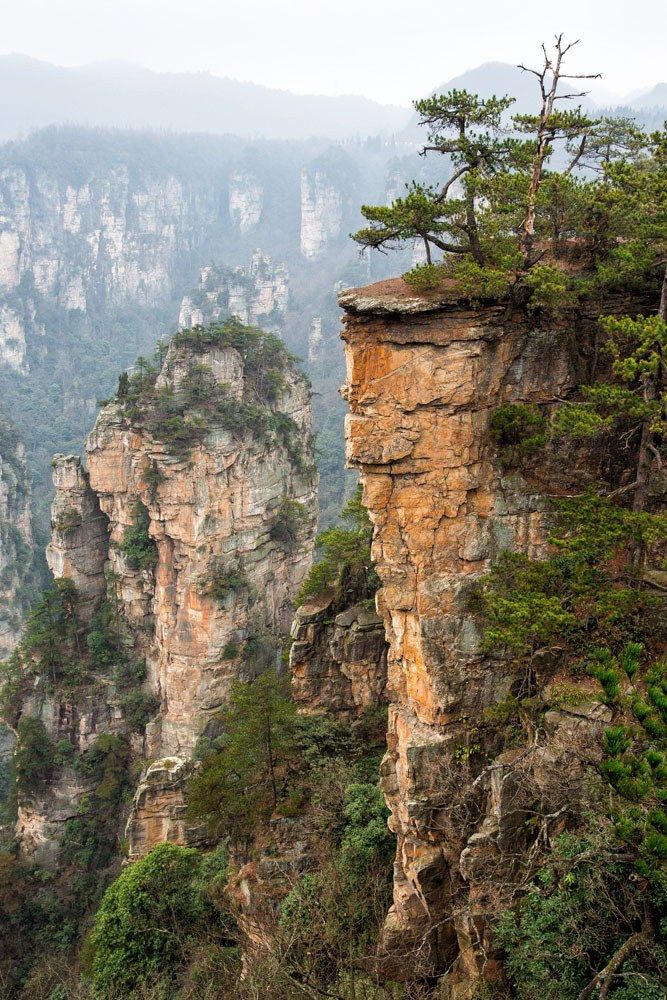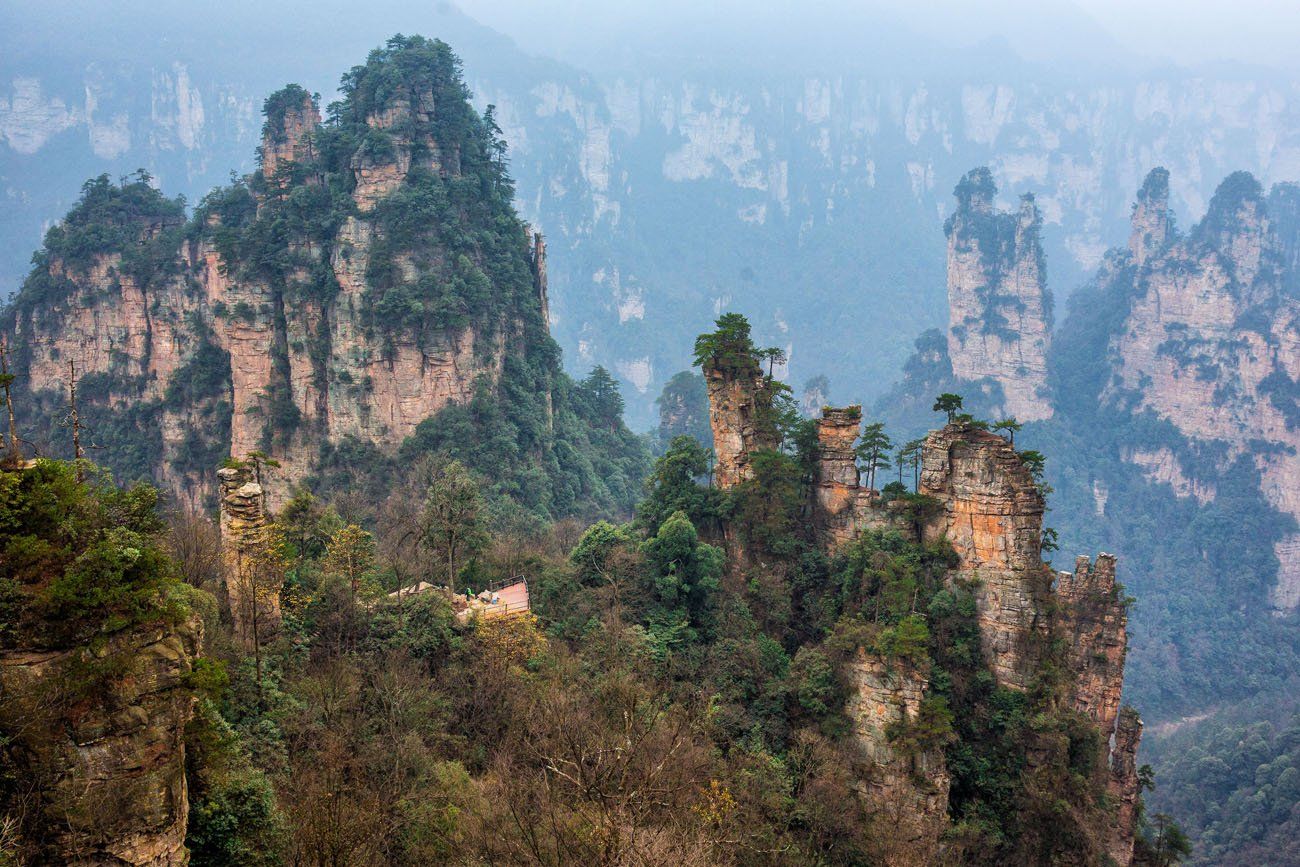 We found an archery range that Tyler and Kara were very excited to try.


Tianmen Mountain
After our two days in Zhangjiajie National Forest Park we visited Tianmen Mountain, located very close to the city of Zhangjiajie. The mountain is accessible by one of the most amazing cable car rides we have ever taken. It was a fifteen minute ride from the city to the mountaintop, passing over the bus station and city streets, then farms, and then almost straight up the side of the mountain. Tianmen Mountain was awesome to see but the cable car ride may have been the highlight of the day for our family.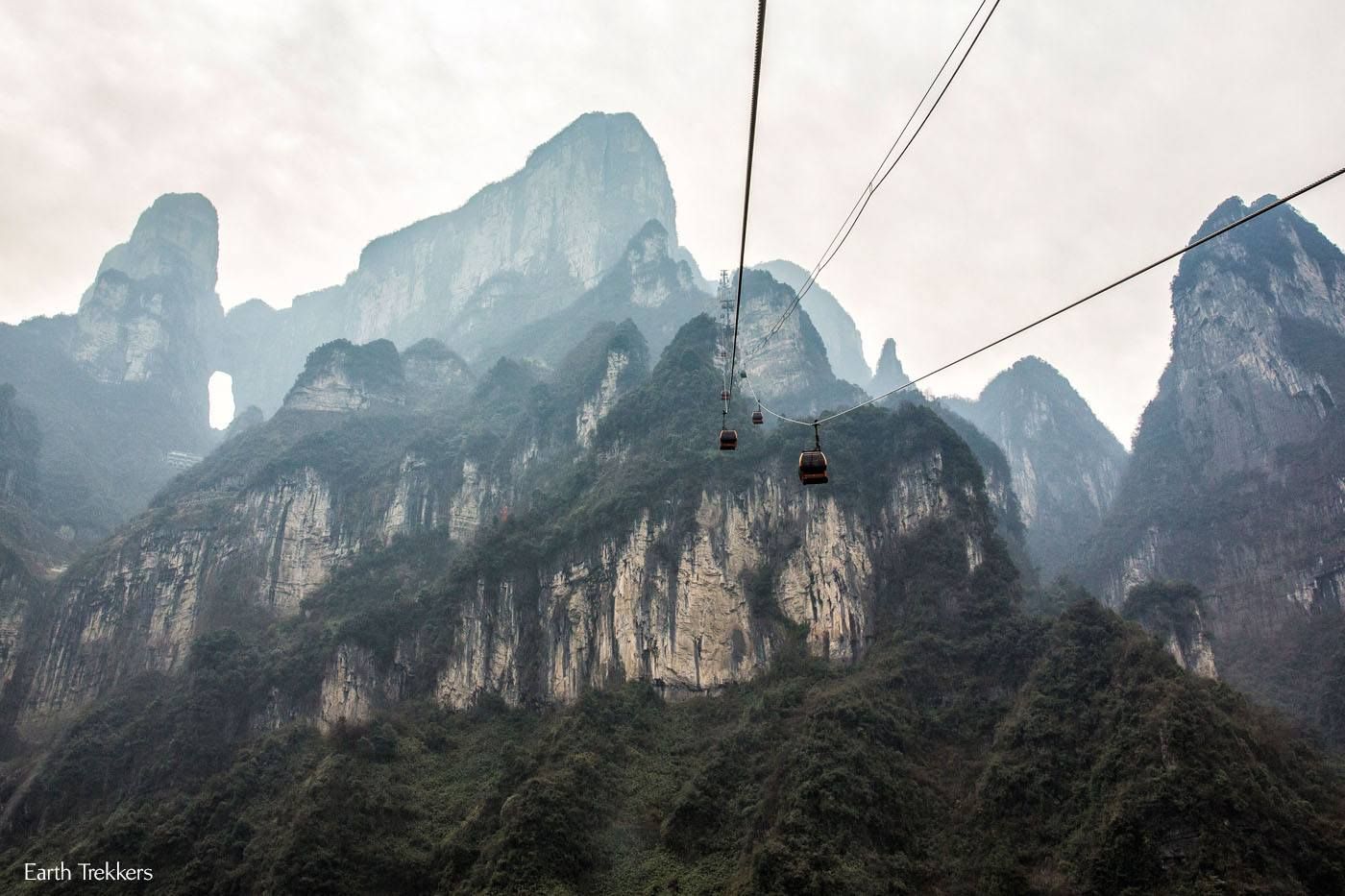 Once on top of Tianmen Mountain, there are several trails to walk. We chose to walk along the plank roads, which were concrete pathways built along the vertical cliffs of the mountain. There was nothing below us but air and the valley floor, far far below us. The crazier the better and we all really enjoyed this walk.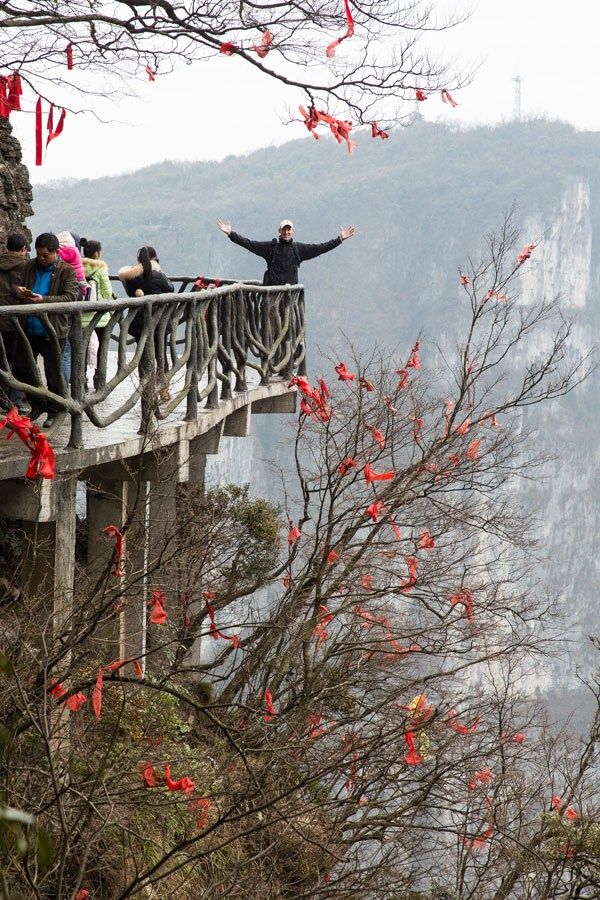 ---
READ MORE: Tianmen Mountain: How to Have the Best Experience
---
Zhangjiajie was a great stop on our tour of China. Tim enjoyed this destination the most out of our family since he absolutely loved the landscape here. He also really like the city of Zhangjiajie and its people. We did have a good time here, hiking during the day and eating dinner (cups of ramen noodles) with the hotel staff.
Where We Stayed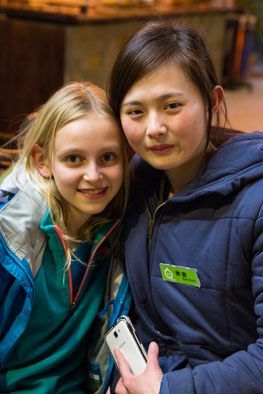 We spent five nights at the Bajie Ren Wen Hotel, also called the Bajie Hill Hotel. It has a brilliant location in downtown Zhangjiajie, right in the heart of the city with a nearby grocery store, restaurants, KFC, and McDonald's (Tyler ate at McDonald's a lot because of his peanut allergy). The rooms are very large, the beds are comfortable, and the staff is very helpful. They speak a little English and we mostly communicated using translate apps on our phones. Most nights we would sit in the lobby with them, drinking tea and eating cups of ramen noodles. We really liked it here, mostly because of the wonderful hotel staff.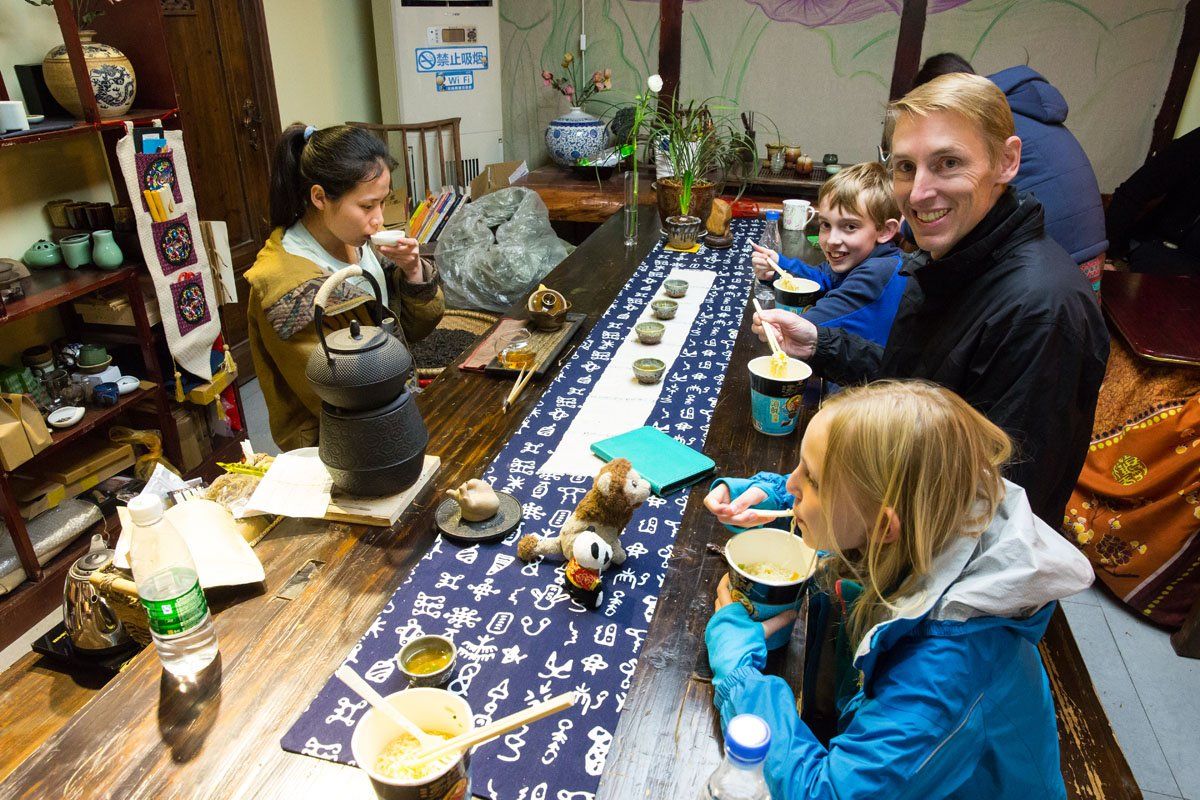 ---
More Information for Your Trip to China
CHINA:Learn more about Beijing and Shanghai, what it is like to cycle the Li River Valley and explore beautiful Yangshuo, and how we spent four days in Hong Kong. We also wrote about our first impressions of China.
SOUTH KOREA: Learn how we spent 24 hours in Seoul and things to do on Jeju Island.
JAPAN: Journey through Tokyo in photos, learn how to day trip to Nara and Himeji Castle, and learn about the best things to do in Kyoto.
ADVENTURE TRAVEL: Here are 50 adventures to turn your next trip into an epic travel experience.
TRAVEL INSPIRATION: For more travel ideas, here are 10 unique destinations to put on your travel wish list and 10 bucket list destinations from around the world.
Note: This post contains affiliate links. When you make a purchase using one of these affiliate links, we get paid a small commission at no extra cost to you.
All rights reserved © Earth Trekkers. Republishing this article and/or any of its contents (text, photography, etc.), in whole or in part, is strictly prohibited.