Isn't it awesome when a new place completely astounds you? For me, that was Upper Antelope Canyon.
A few years ago, I saw my first photos of Antelope Canyon, with its glowing, red canyon walls, twisted, scalloped rock faces, and beams of light shining through the dusty air.
Does this place really exist?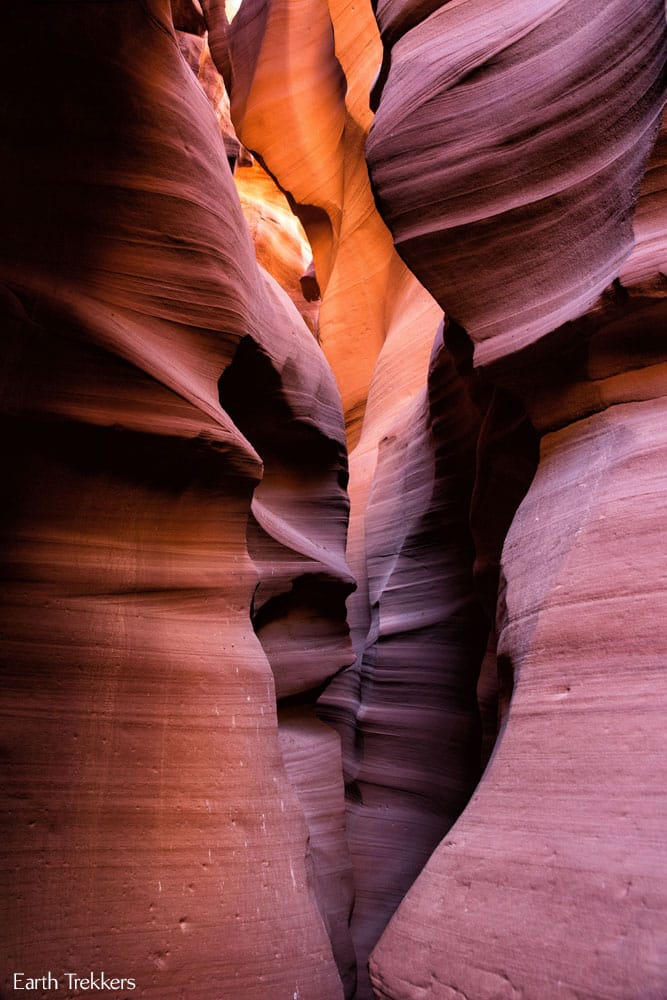 Yes, it does. Located in Page, Arizona, Upper Antelope Canyon (also simply referred to as Antelope Canyon) is one of several slot canyons available for tourists to visit. Upper Antelope Canyon is the most popular, however, Lower Antelope Canyon is quickly gaining in popularity.
We toured both slot canyons on the same day. It was the Upper Canyon that I fell in love with. However, Tim's favorite was the Lower Antelope Canyon, with its narrow passages and series of ladders inside the canyon.
How to Visit Upper Antelope Canyon
Antelope Canyon can only be visited on a tour. There are several companies offering tours into the canyon. The scenic tour lasts 1.5 hours. This time includes 30 minutes transportation to and from the canyon and one hour inside the canyon. In 2018, it costs $68-$78 per person for this tour. You should book your tour at least one month in advance since spots can sell out quickly.
There is also the option to take a photography tour. These are more expensive, but what you get is more time inside the canyon, a guide who will show you the best photo angles, and a chance to photograph the canyon without any people in your photos. The guide will literally shoo away other tour groups so you can get that perfect shot. A photography tour lasts 3 hours and costs $195 per person. This tour needs to be booked weeks, even a month or more, in advance, since spots are very limited.
What We Did
We took both tours. Tim took the 1 pm Scenic Tour and I took the 1 pm Photography Tour. Both of us had a good experience, and I loved the Photography Tour. For me, it was worth every penny. Who knows if or when I'll be back to Page, Arizona and it was worth paying the extra money to get these photos.
See for yourself.
Upper Antelope Canyon in Photos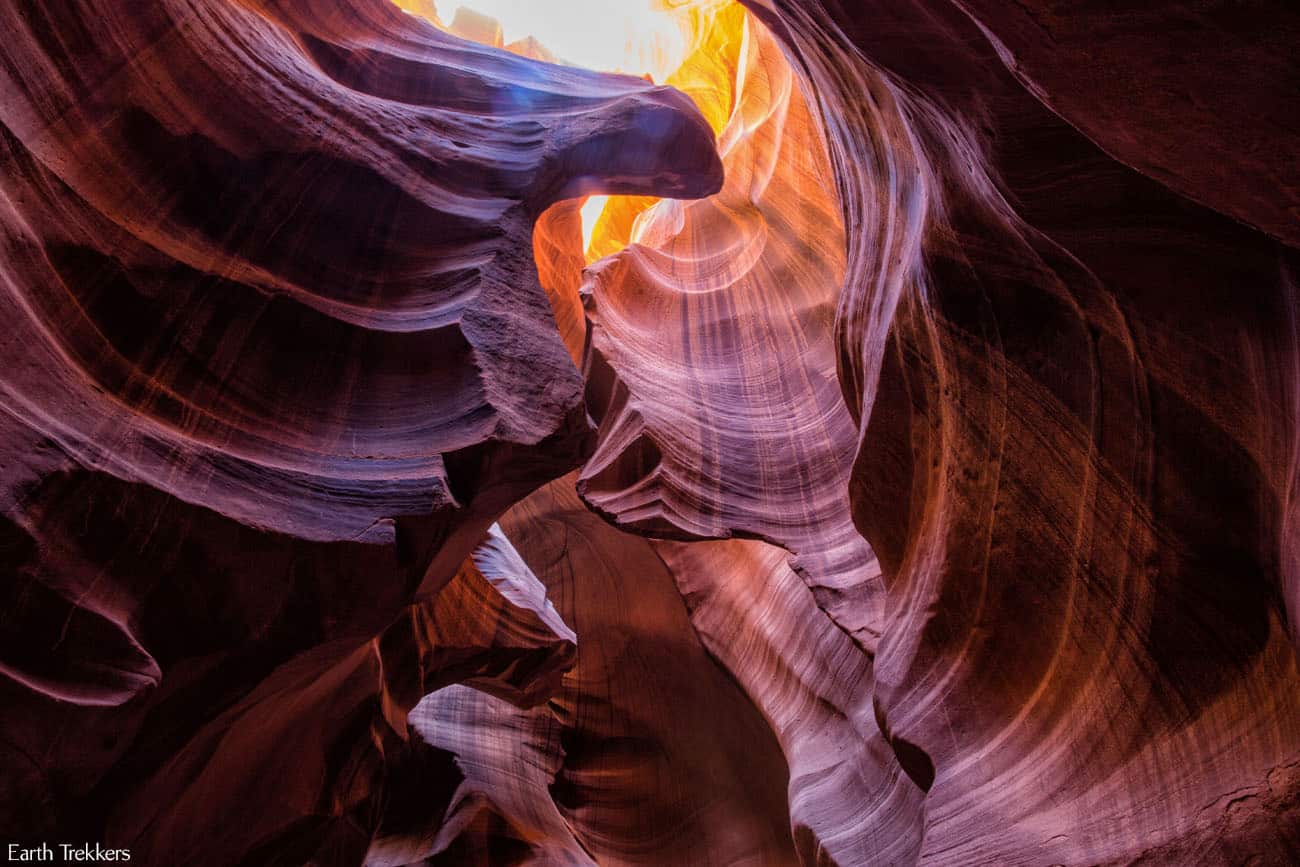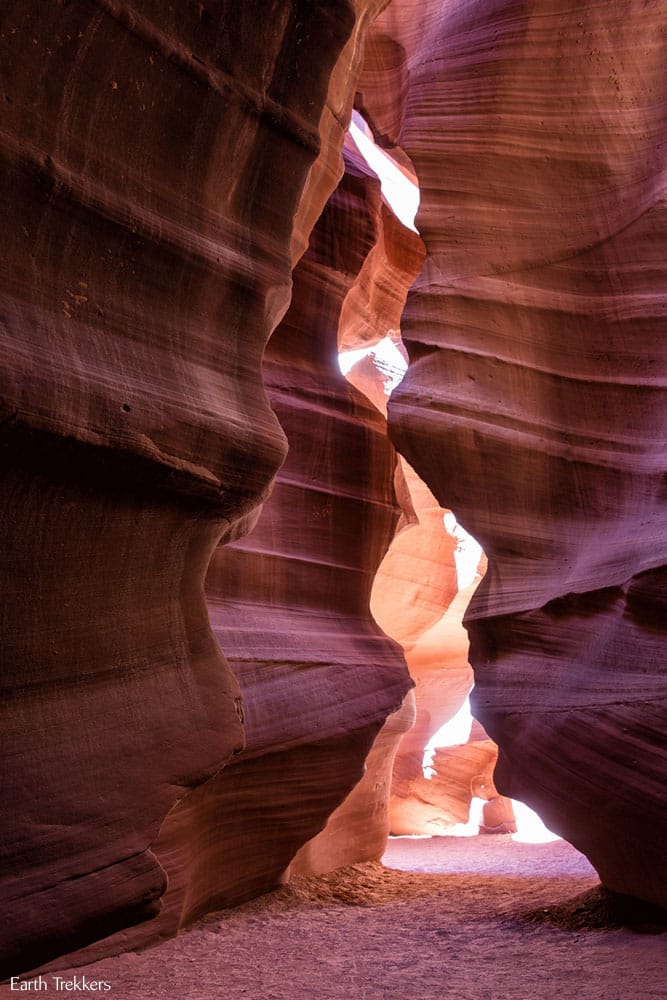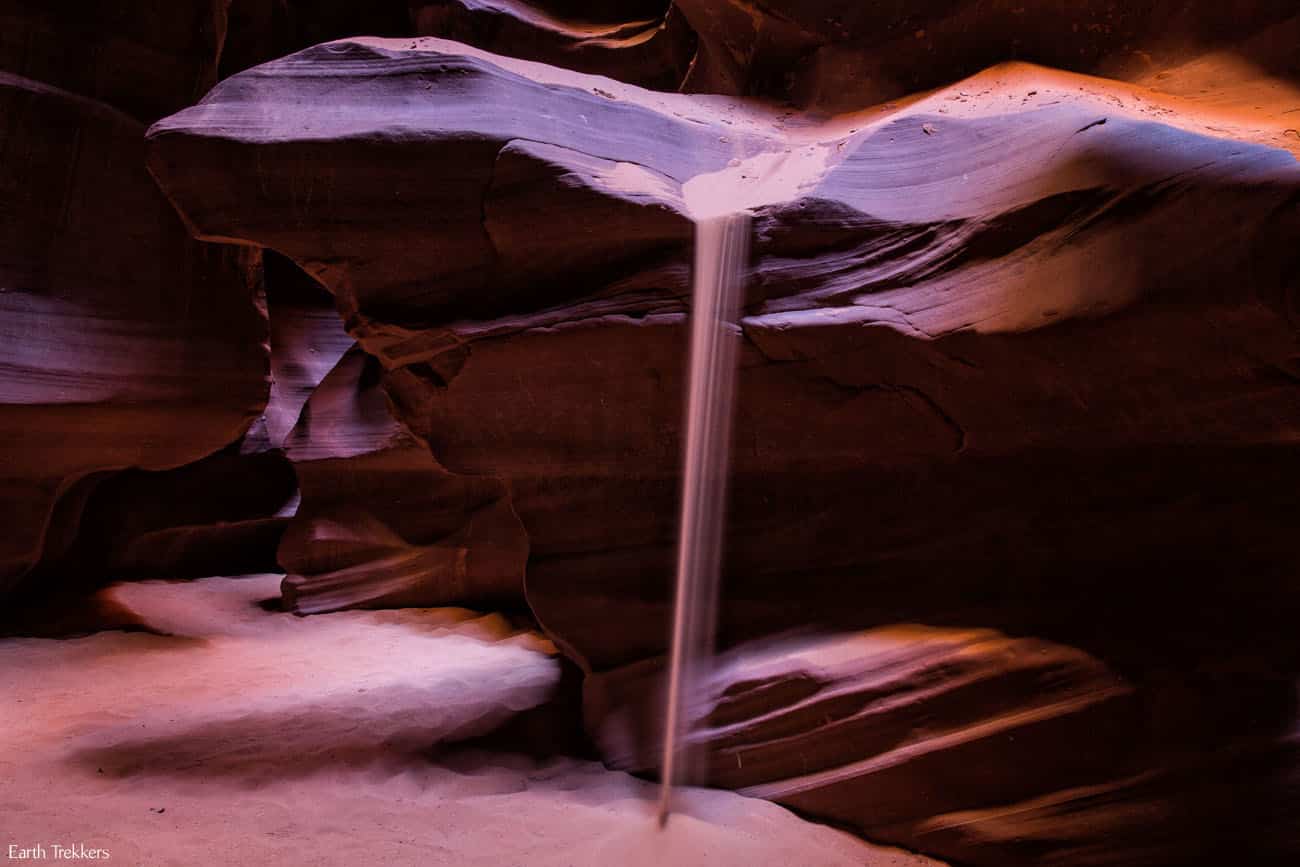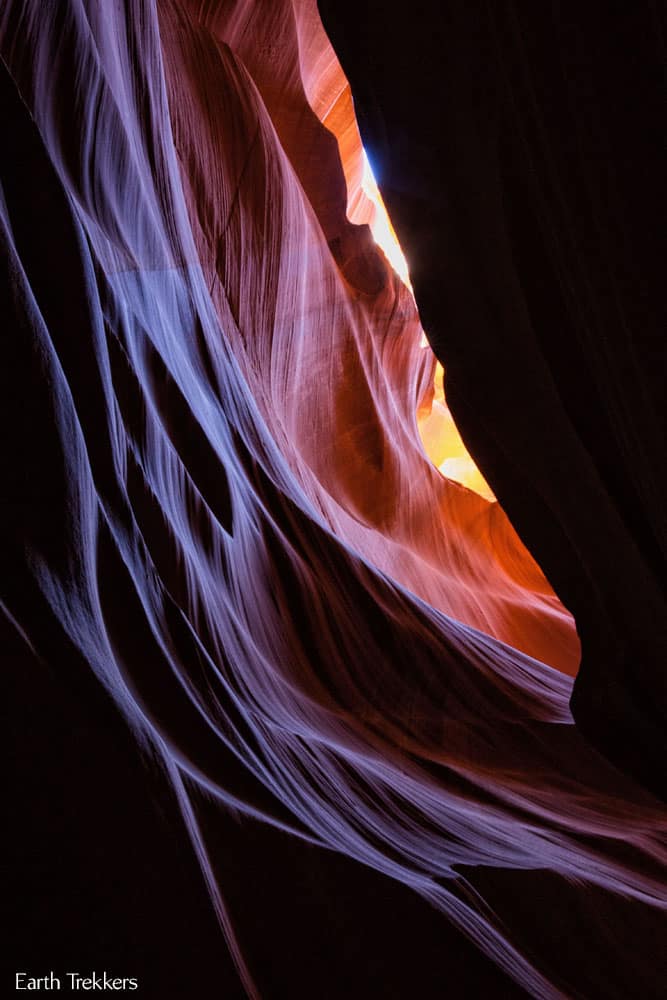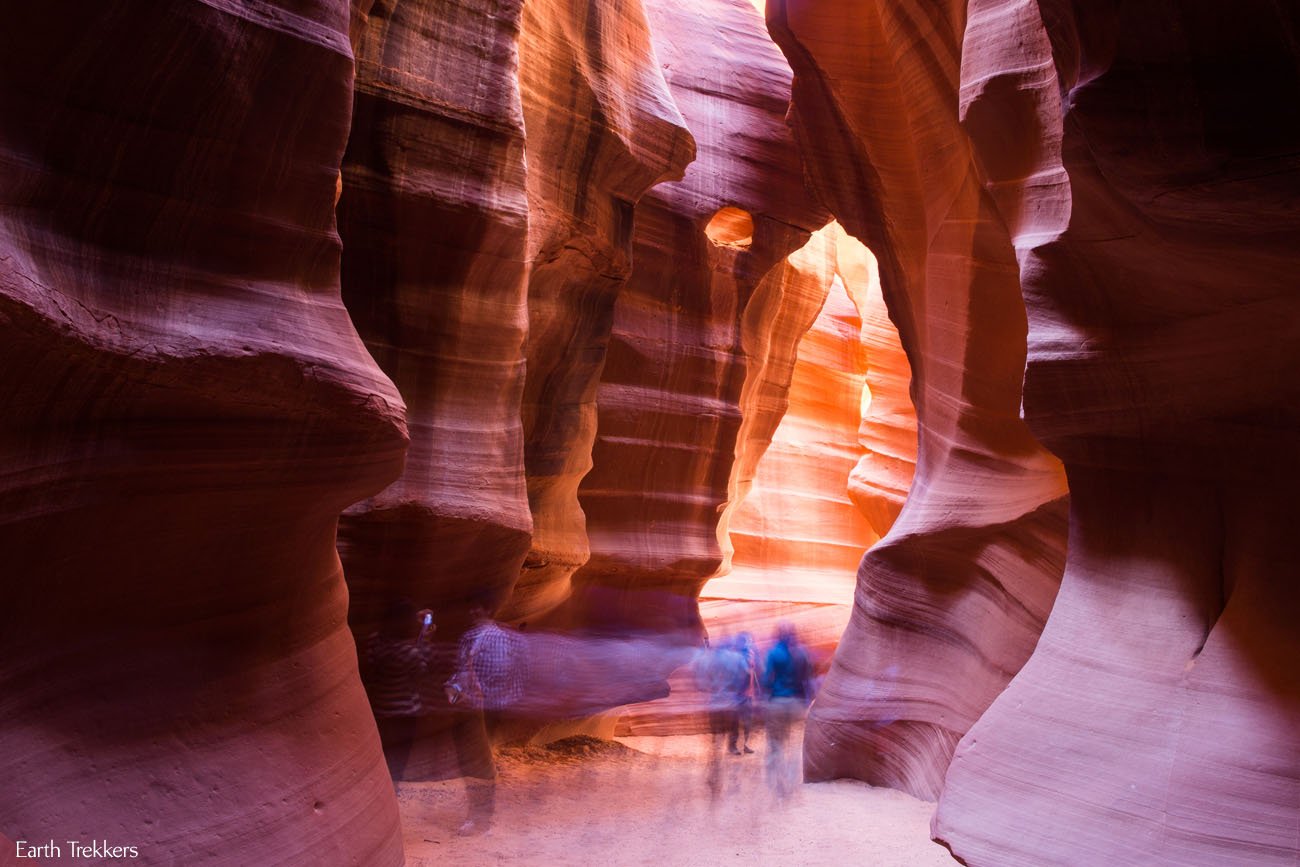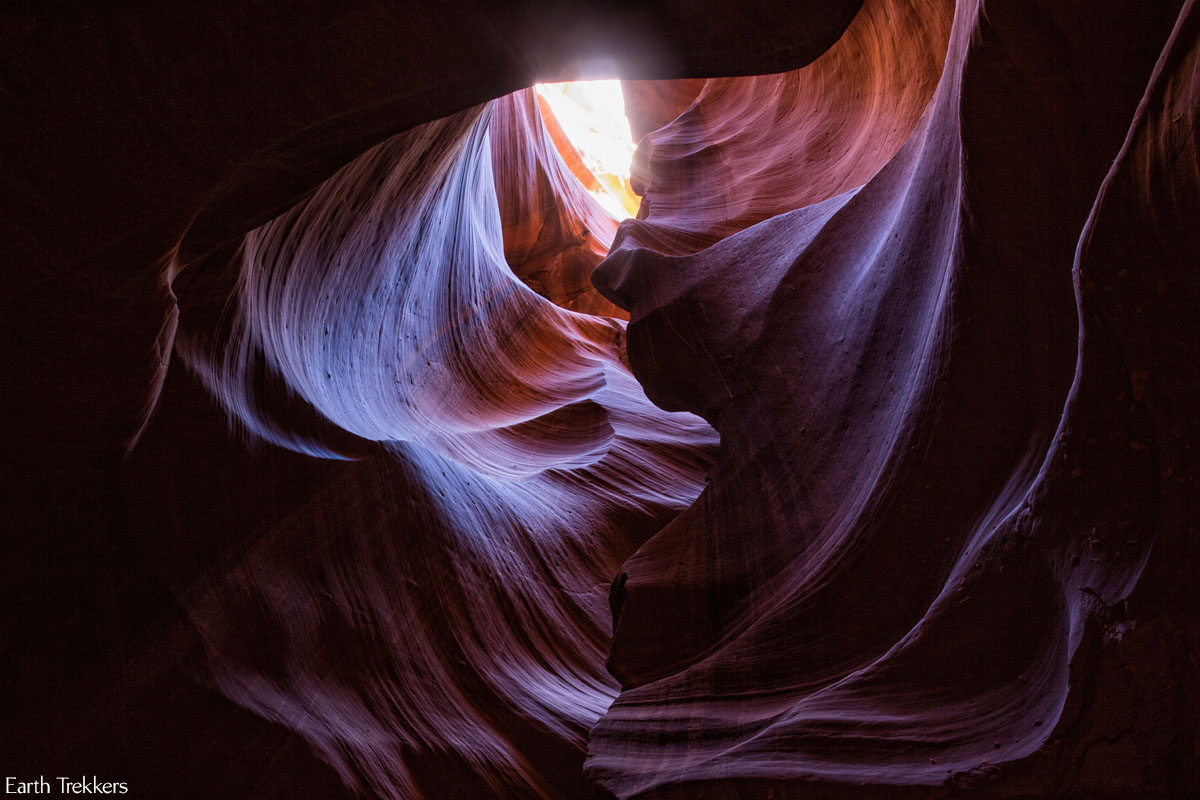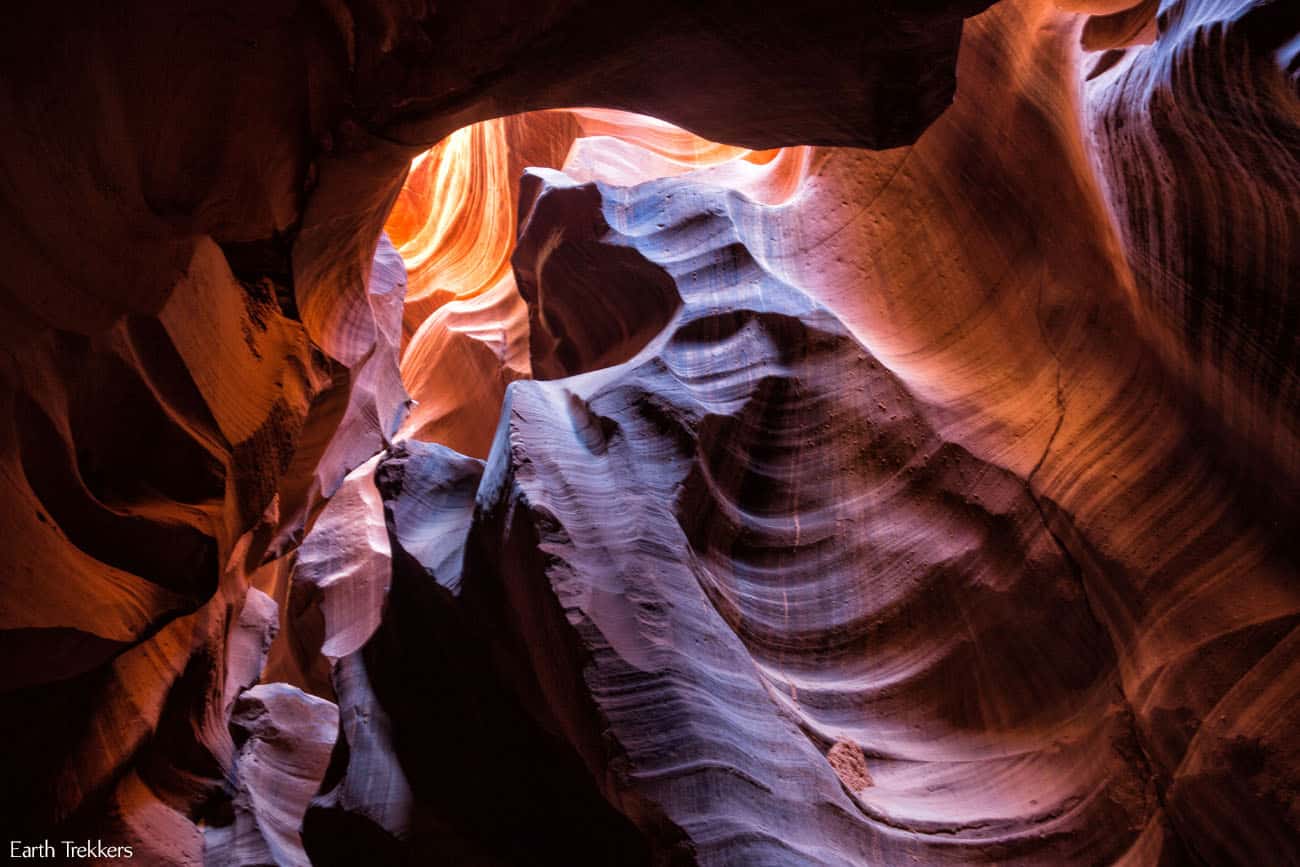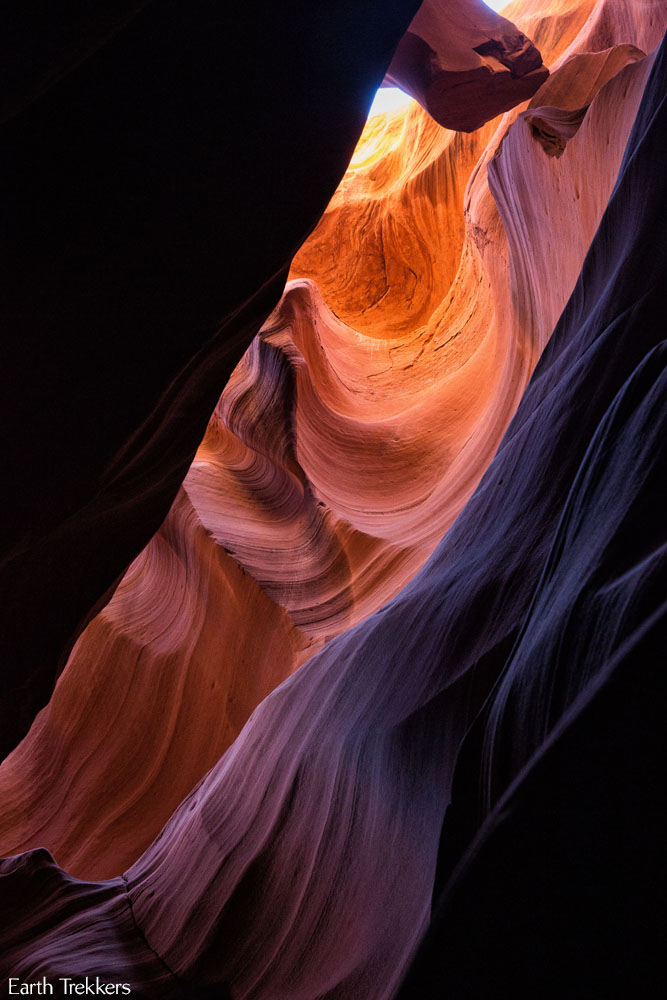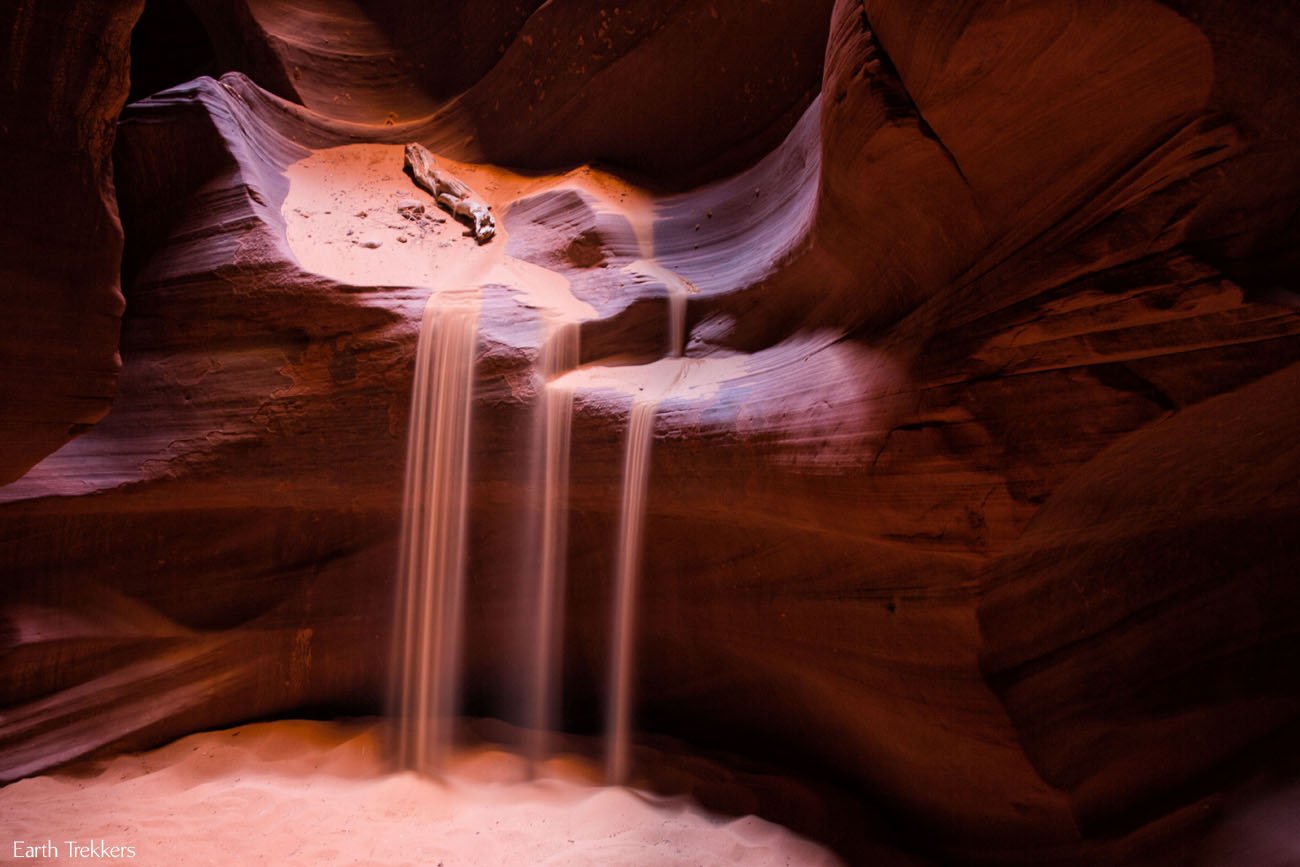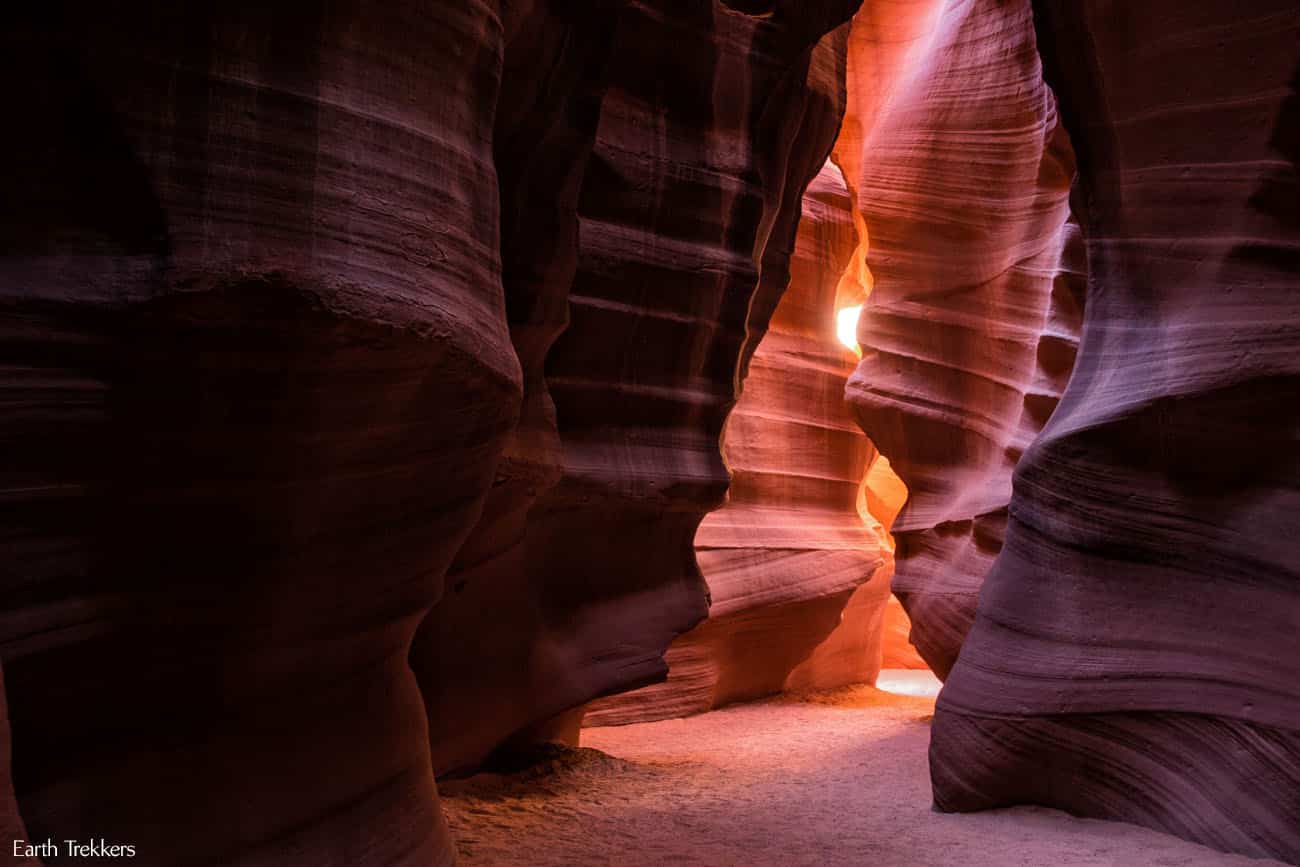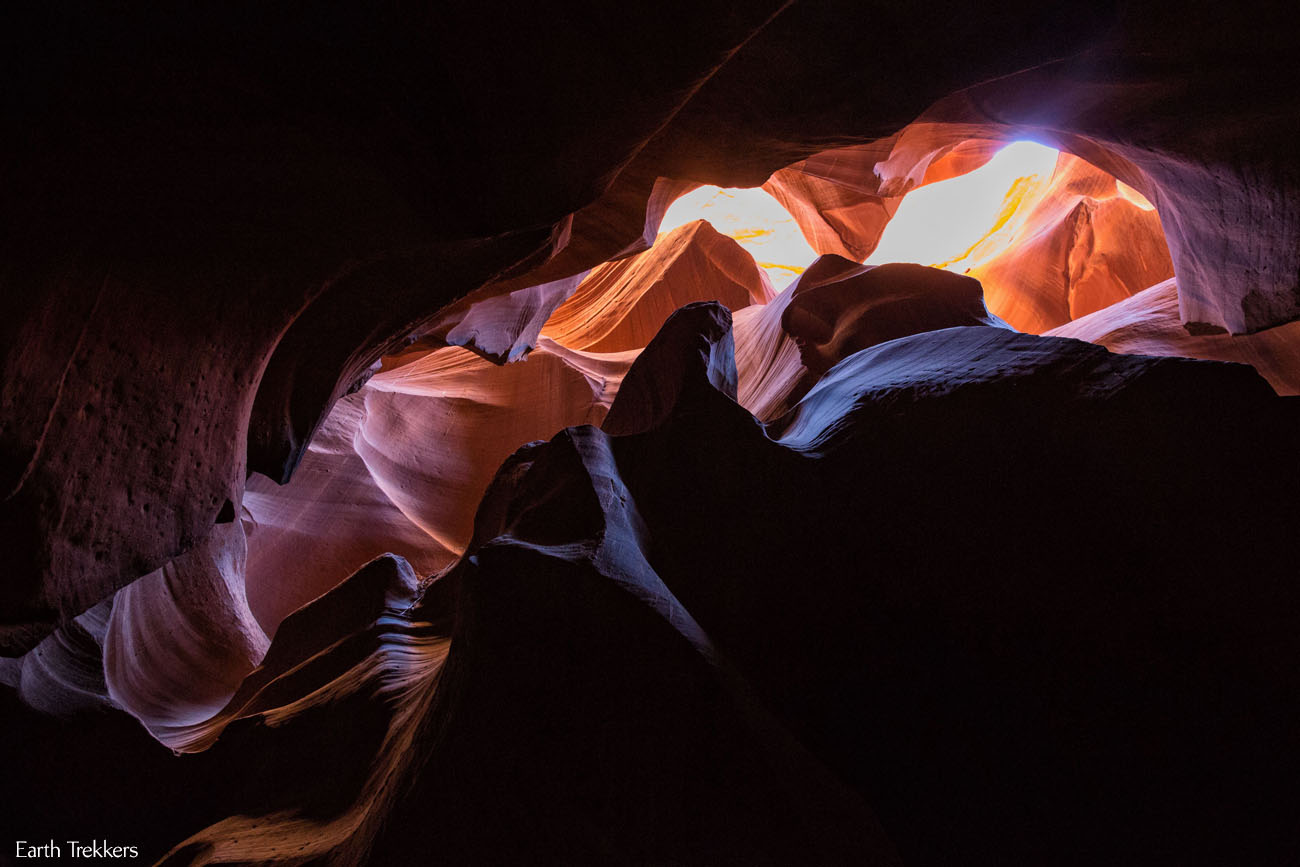 Our Tour Company
We used Antelope Slot Canyon Tours. They are the #1 company offering tours to Upper Antelope Canyon. The meeting point is at their office in Page. From Page, it is a 10 minute drive out to the slot canyon (included in your ticket price). Both of our guides were great, teaching us about the canyon and pointing out the best photography spots.
There are two time slots for the photography tour: 10:30 am and 1:00 pm. If you want photos of the beams of light, take the 10:30 am tour. At 1 pm, the canyon is darker, giving you photos like the ones you see here.
Post updated January 2018.
---
Have you been to Antelope Canyon? How was your experience? Comment below!