If you are planning a quick stopover in Iceland, Reykjavík is the perfect place to use as your home base. From here, you can explore some of the country's top sites, such as the Blue Lagoon, the Golden Circle, and the amazing sights along the south coast. In this post, we list 10 of the best day trips from Reykjavík.
Many of these day trips from Reykjavík can be done year-round, although there are few that are season dependent. If you plan to visit Iceland between the fall and spring months, you can catch the Northern Lights in action. If you want go hiking or explore Iceland's interior, June through September is the best time to visit Iceland.
All of these day trips can be done on your own, if you rent a car. If you don't plan on renting a car, we also list recommended tours from Reykjavík.
Best Day Trips from Reykjavík
1. The Golden Circle
The Golden Circle is one of the most popular day trips from Reykjavík. It is a 300 km (186 mile) loop that connects three of Iceland's most popular spots: Gullfoss, the Geysir Geothermal Area, and Thingvellir National Park.
Thingvellir National Park is both a historical and natural wonder in Iceland.
Thingvellir National Park lies atop the Mid-Atlantic Ridge. It is here that a giant fissure marks the spot where the Eurasian and North Atlantic tectonic plates are pulling apart. This is also the place where the annual parliament of Iceland met from 930 to 1798 AD.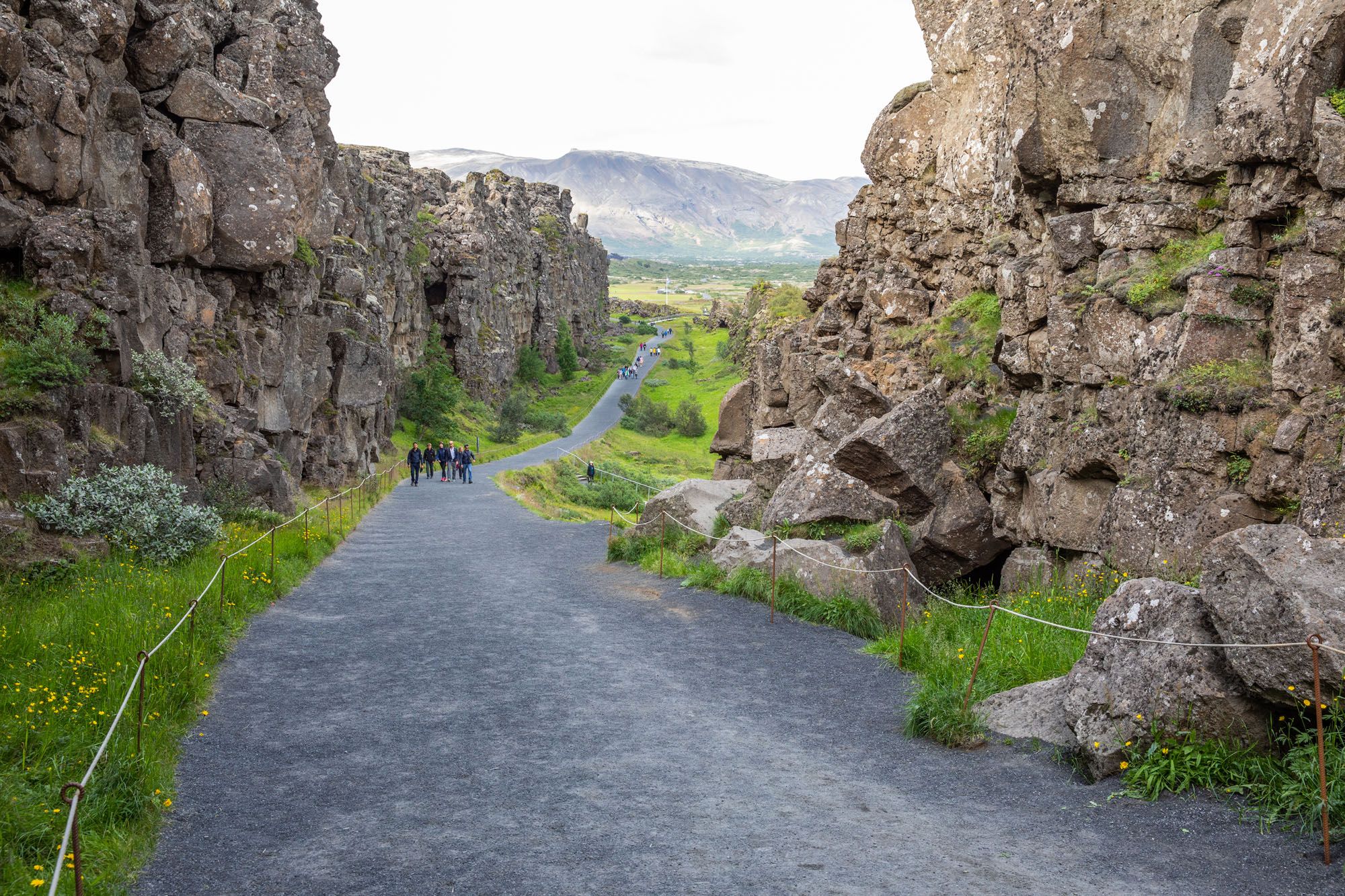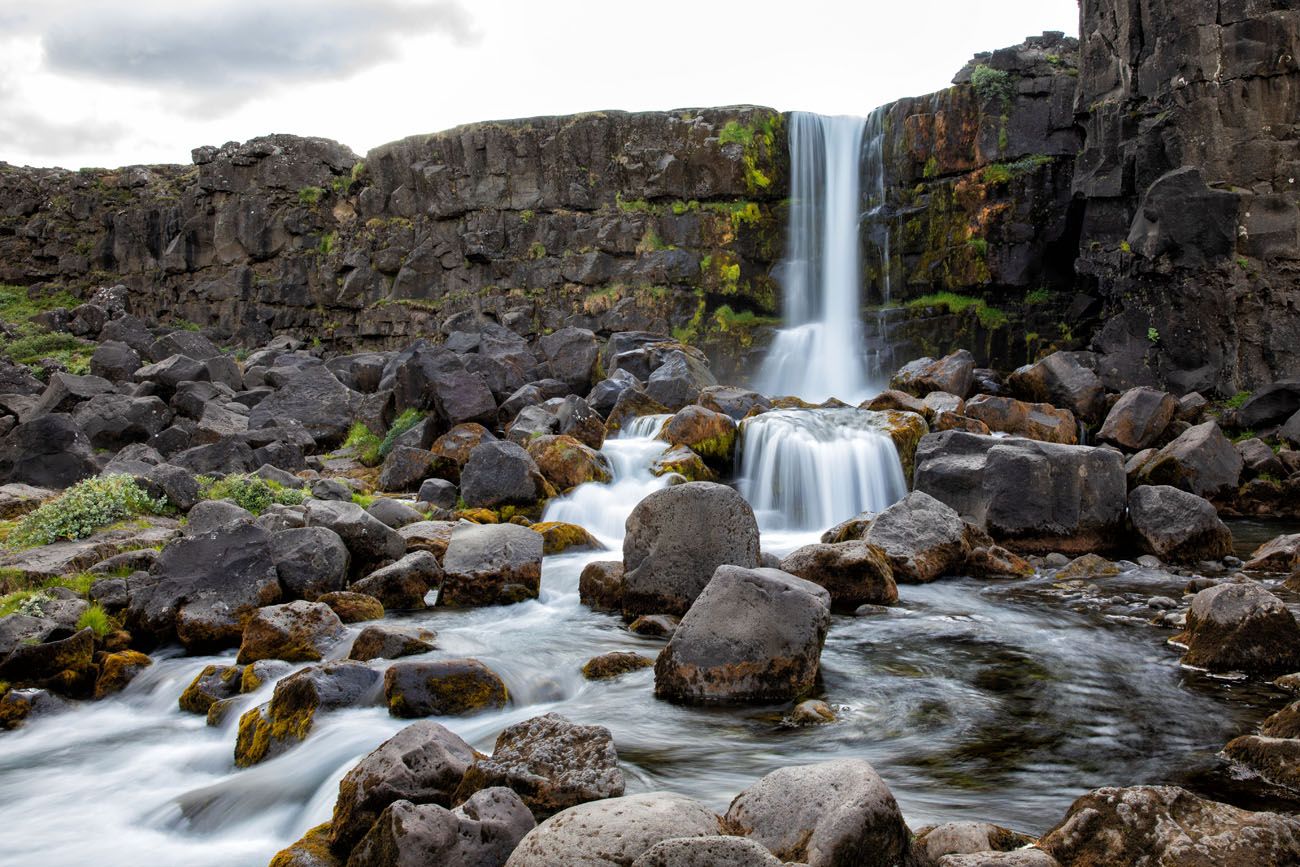 Oxararfoss | Best Day Trips from Reykjavík
On your visit, walk through the rift, photograph Oxararfoss waterfall, take in panoramic views over the park, and visit Law Rock.
It is free to visit Thingvellir National Park but you will pay 750 ISK to park your car.
Geysir Geothermal Area is a small area where you can see bubbling hot springs, steaming sulphur vents, and Strokkur, a geyser that erupts every few minutes. A visit here is free and typically lasts 30 to 60 minutes.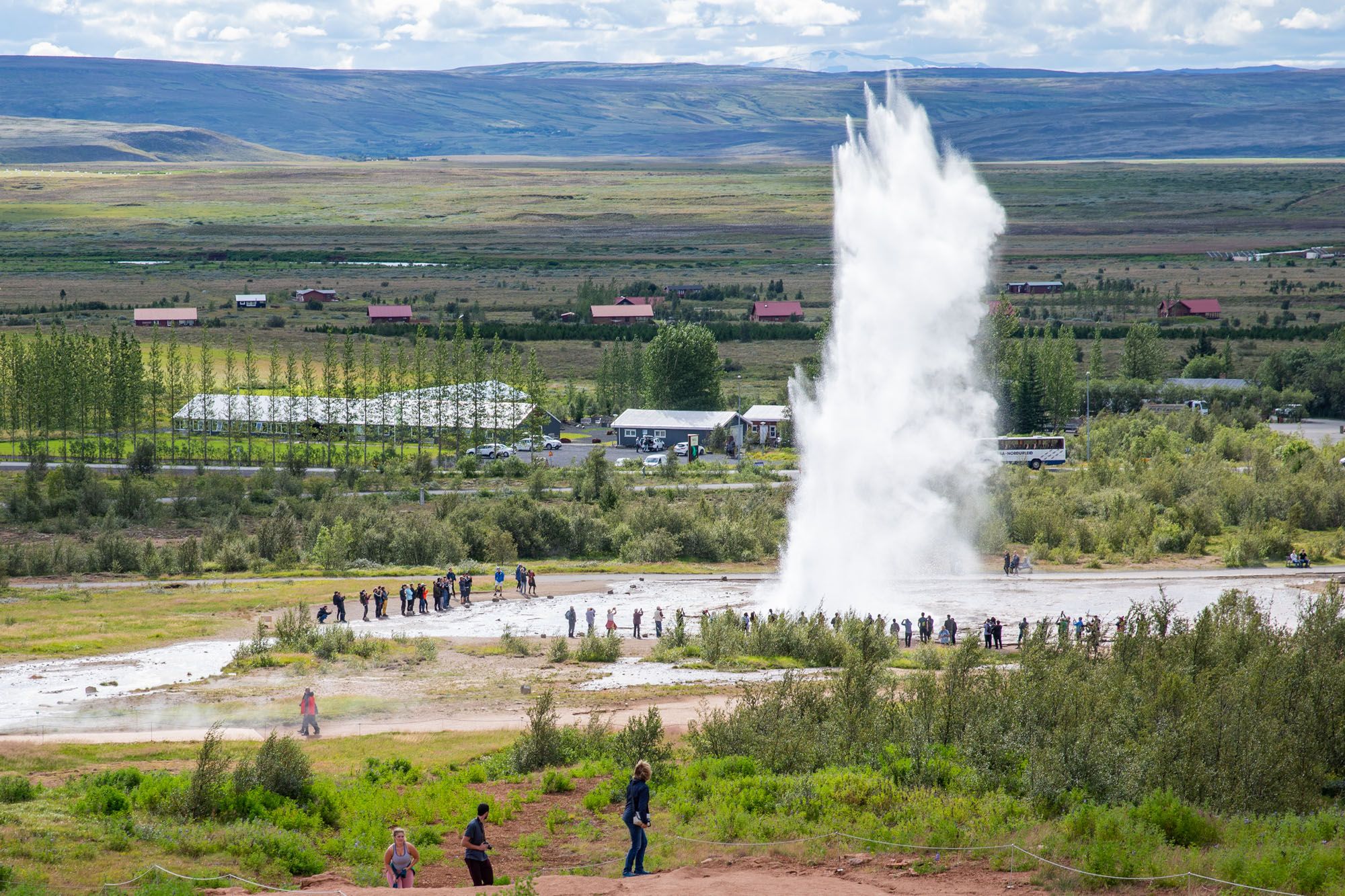 Gullfoss, also called "Golden Falls," is one of Iceland's most popular waterfalls to visit. A visit here is free. Simply park in the parking lot and walk to the viewpoints. A visit typically lasts 30 to 60 minutes.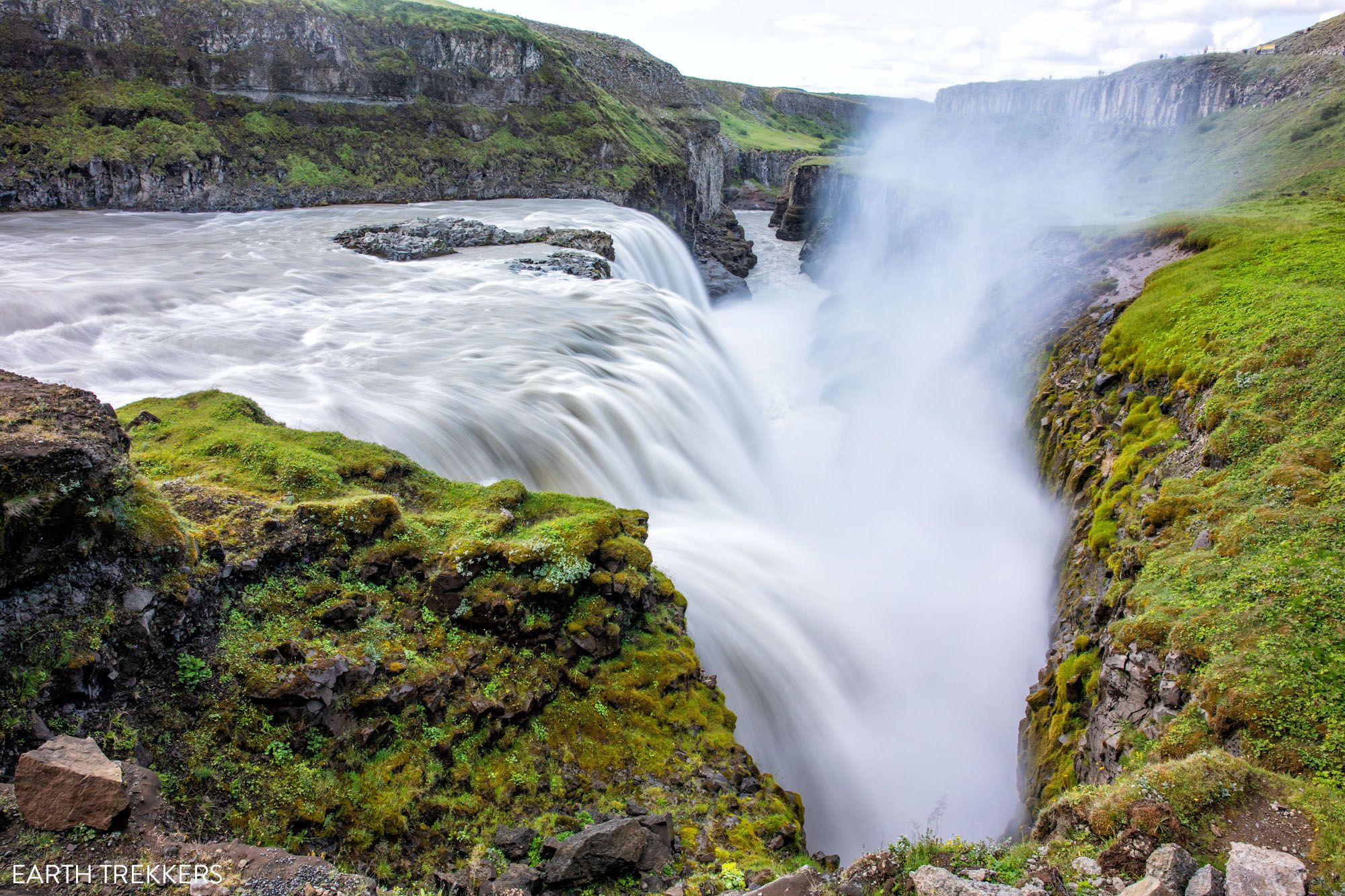 Gullfoss | Best Day Trips from Reykjavík
Self-Guided Tour of the Golden Circle
To visit all three of these sites, it takes about 5 to 7 hours. From Reykjavík, drive to Thingvellir National Park, Geysir, and then Gullfoss. You will spend 4 hours in your car, driving 240 km round-trip, without detours. Your only cost to visit these three places is the parking fee at Thingvellir National Park.
Great add-on's to this day trip include Bruarfoss (a 7 km hike to a blue waterfall), the Secret Lagoon (a hot spring in Fludir), the Kerid Crater, and snorkeling or scuba diving at Silfra.
Tours of the Golden Circle
2. The Blue Lagoon
Soaking in the warm water of the Blue Lagoon is one of the most popular things to do in Iceland. Some people say it is an overrated experience, but we really enjoyed our visit here, from start to finish. Relaxing in the warm water, drinking Prosecco, and smearing mud all over our faces…it was lots of fun from start to finish.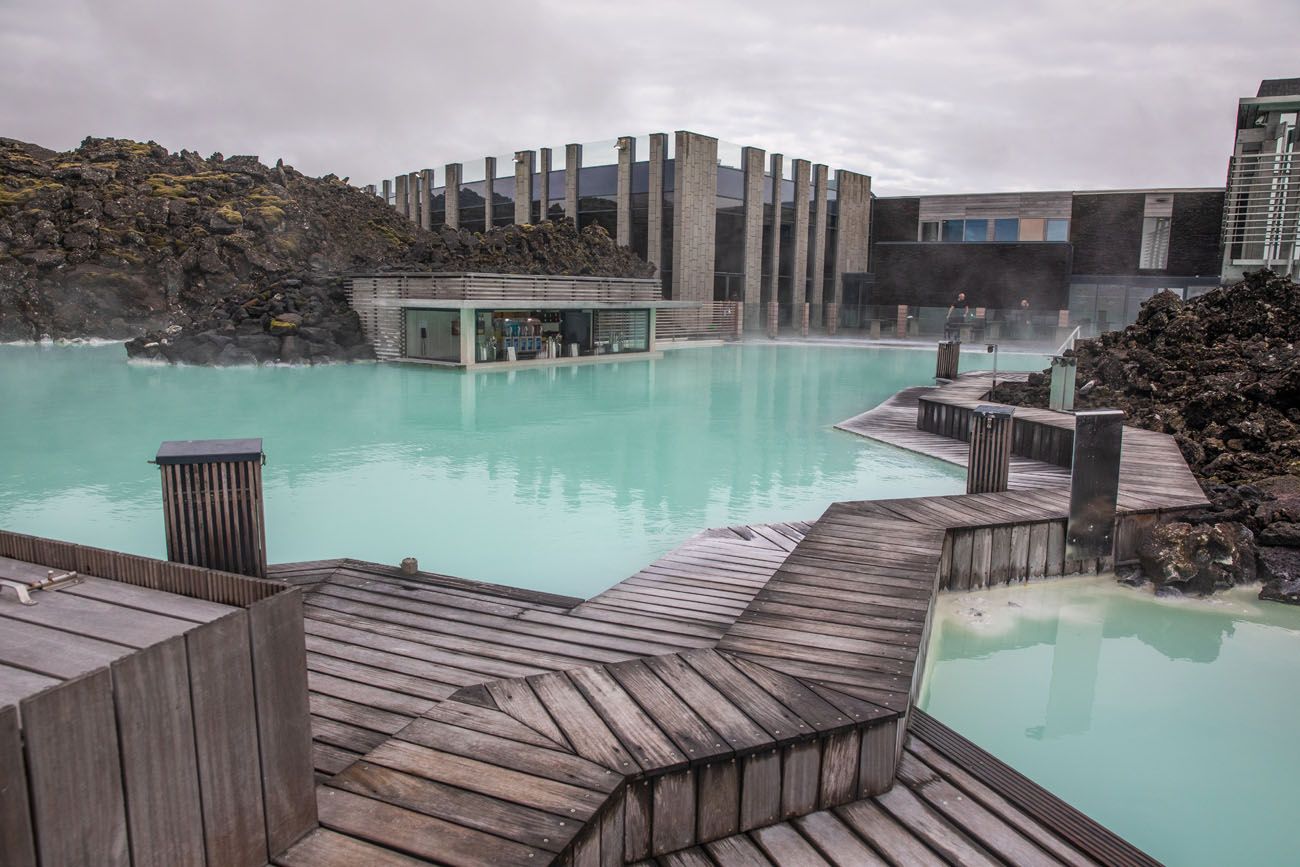 Blue Lagoon | Best Day Trips from Reykjavík
PRO TRAVEL TIP: Since this is one of Iceland's most popular experiences, expect big crowds between 10 am and 6 pm. If you want to avoid the crowds, arrive early or save your visit for the end of the day.
How to Visit the Blue Lagoon on Your Own
Book your tickets in advance on the official Blue Lagoon website. From Reykjavík, it takes 45 minutes to drive to the Blue Lagoon. The Blue Lagoon is located on the Reykjanes Peninsula, not far from Keflavik Airport. A visit usually lasts about 3 hours. There is an onsite restaurant as well as a gift shop if you want to take home mud masks or face creams as a souvenir.
You can combine a visit to the Blue Lagoon with a scenic drive around the Reykjanes Peninsula. Visit the Gunnuhver geothermal area, the bridge between continents, Krýsuvíkurleið Lake, and the beautiful Harnarberg Cliffs.
Transfers and Tours of the Blue Lagoon
3. Hike to Glymur Waterfall
Glymur Waterfall is Iceland's second tallest waterfall. You can only get to it by hiking, but what a beautiful hike it is.
To get to Glymur Waterfall, you will hike 7 km (4.4 miles). This hike features a cave, two river crossings, and spectacular views of the waterfall and surrounding area.
PRO TRAVEL TIP: The best time to hike to Glymur Waterfall is from June through September, when there is no snow on the ground and the log is in place for the first river crossing. The remainder of the year, this hike can be dangerous when snow covers the trail.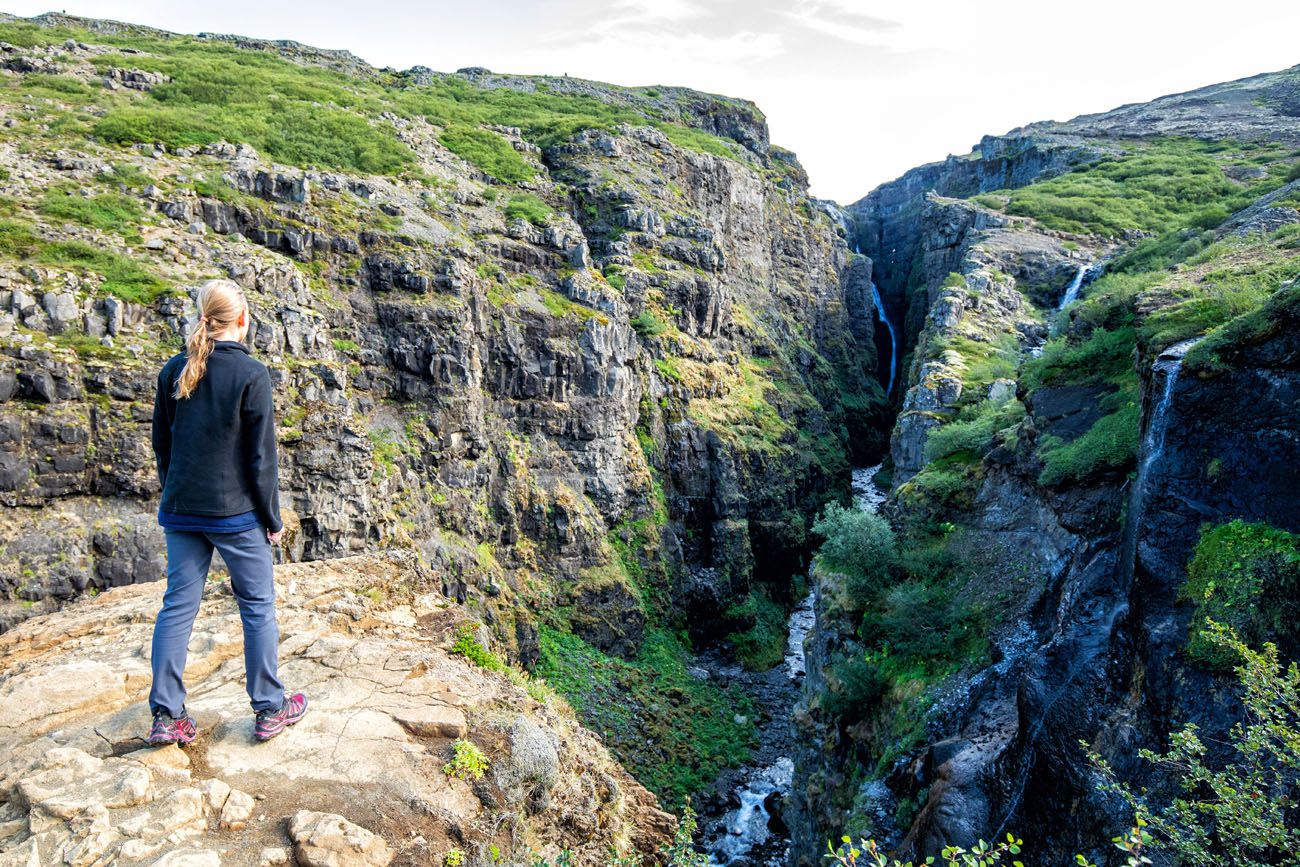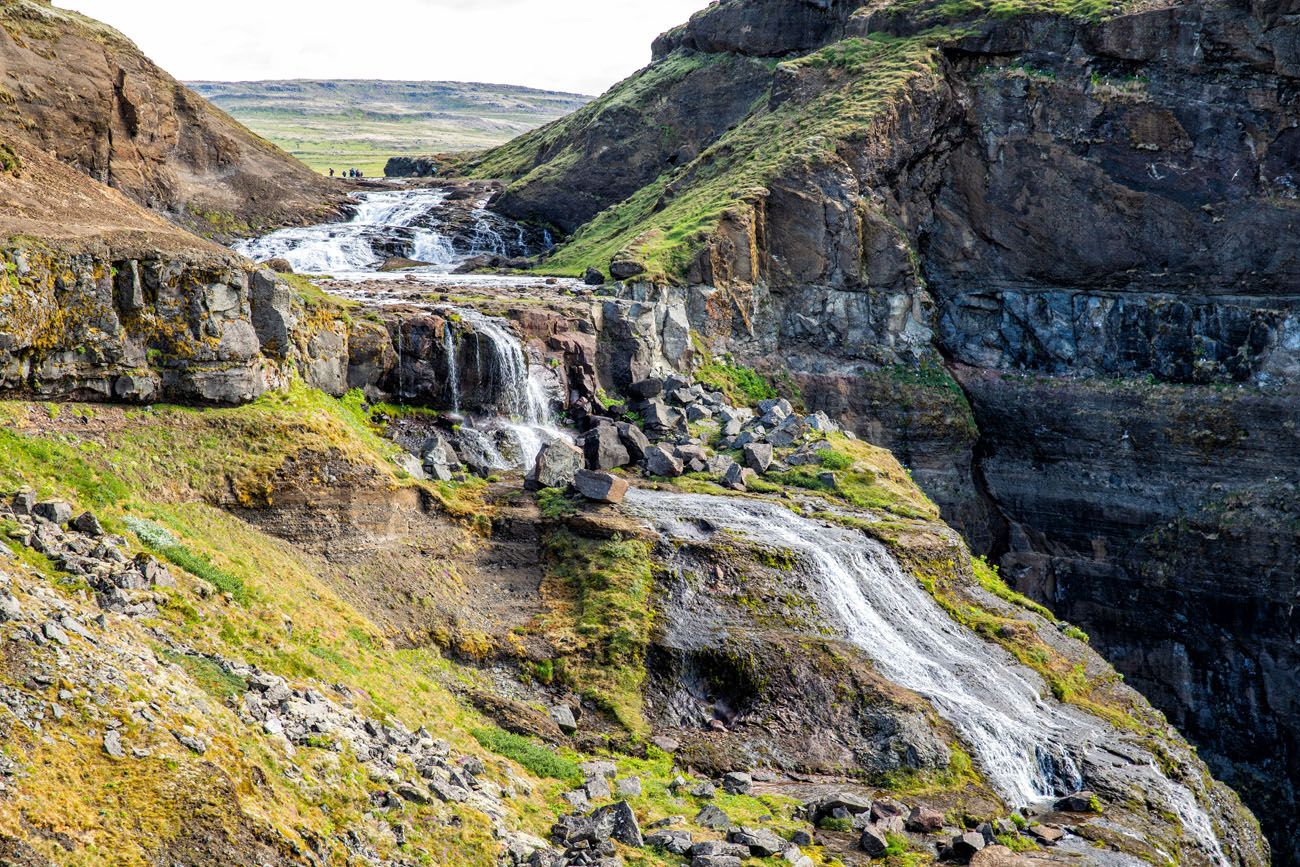 How to Do This on Your Own
From Reykjavík, it takes just over an hour of driving (70 km) to get to the waterfall. Park in the large parking lot and hike to Glymur. It is free to hike to Glymur waterfall. Most people complete the hike in 3 to 4 hours, so the entire day trip from Reykjavík will last about 5 to 7 hours.
Tours to Glymur Waterfall
You can also take a guided hike of Glymur waterfall from Reykjavík. This hike takes 6 hours and includes your transportation to and from Reykjavík.
4. The Snaefellsnes Peninsula
Snaefellsnes Peninsula is called Iceland in miniature, since it contains a sampling of many of Iceland's natural wonders: black and white sand beaches, a volcano, a glacier, lava fields, mountains, waterfalls, and craters.
Kirkjufell is the most recognizable landmark on the Snaefellsnes Peninsula, attracting photographers and Game of Thrones fans. But you can also visit the stunning Arnarstapi coastal cliffs, remote lighthouses, and Djúpalónssandur Beach, a gorgeous black sand beach.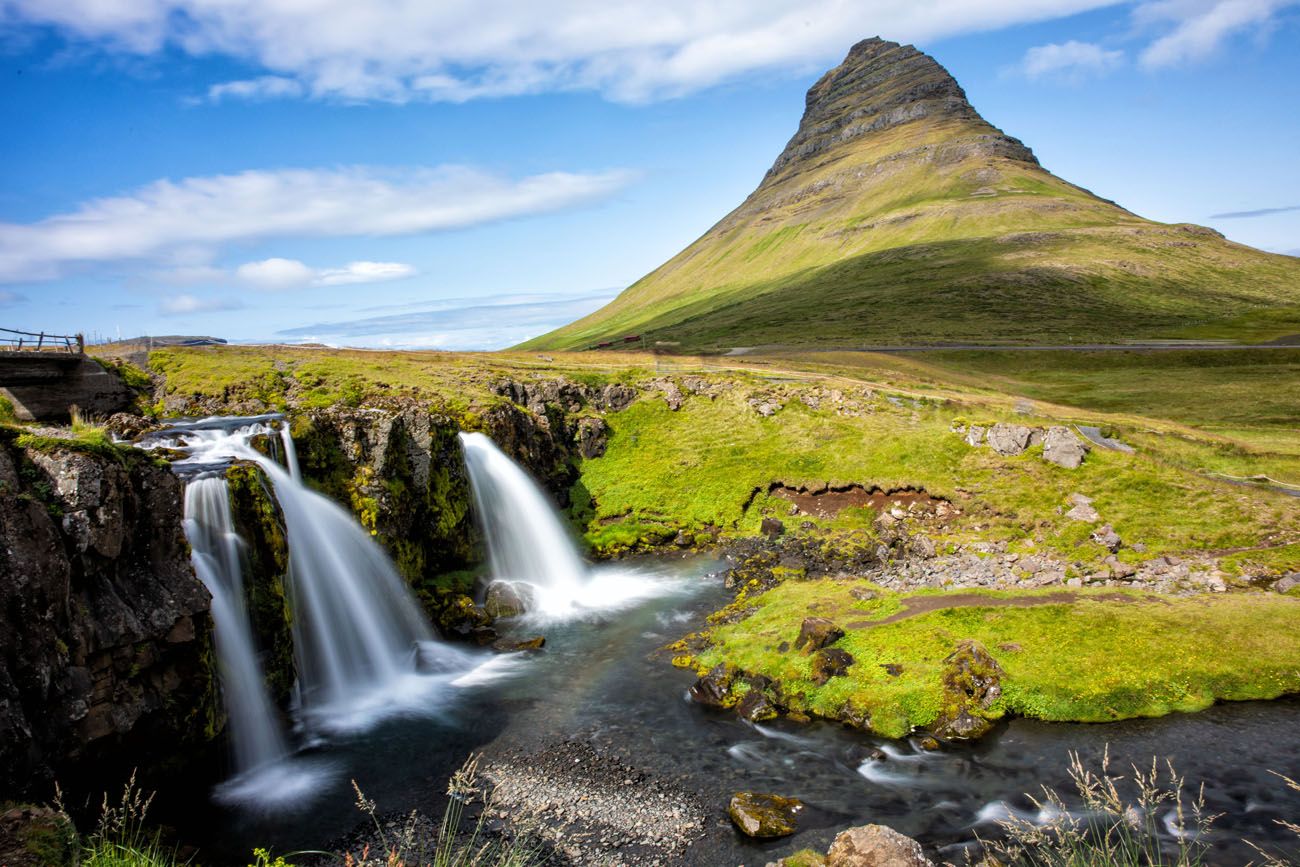 Kirkjufell | Best Day Trips from Reykjavík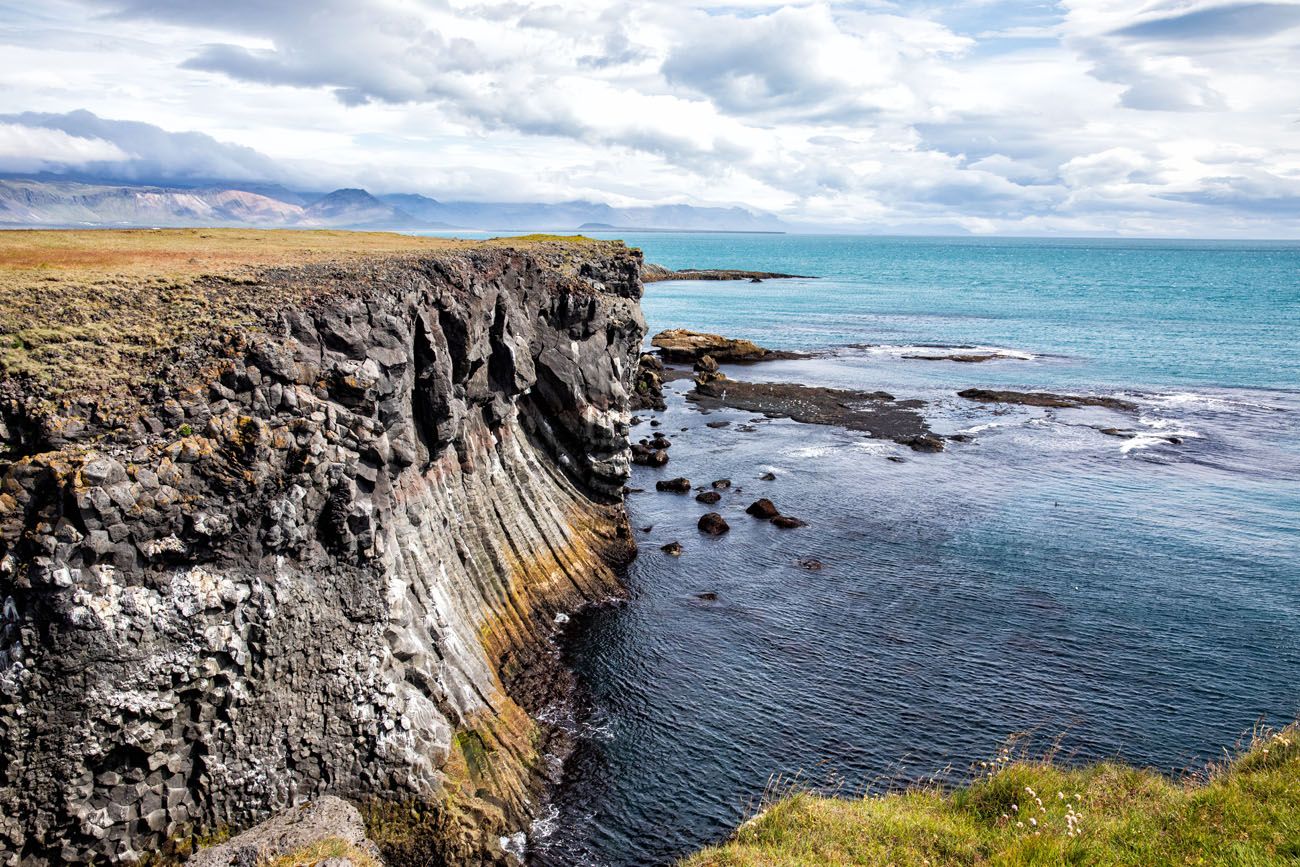 Arnarstapi Cliffs | Best Day Trips from Reykjavík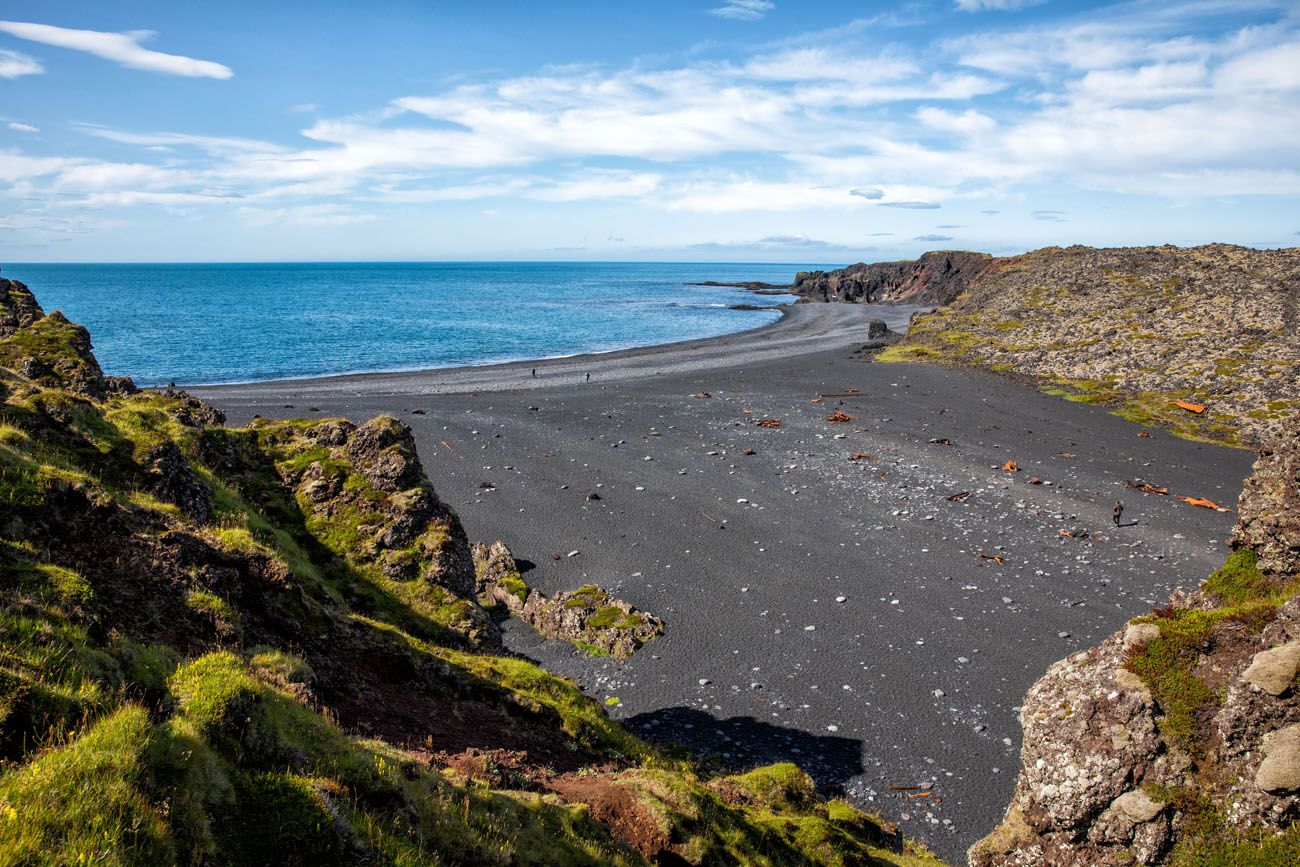 How to Do This on Your Own
To visit the Snaefellsnes Peninsula as a day trip from Reykjavík, it will be a long day. It takes two hours to drive to the Snaefellsnes Peninsula from Reykjavík (140 km). Once on the peninsula, it takes about 3 hours to drive the entire loop, without time for stops. Expect this day trip to take 12 hours, or longer, and even then, you will have to be selective on what you visit.
Tours of the Snaefellsnes Peninsula
5. Hike on a Glacier
Add a little adventure to your visit to Iceland and hike on a glacier. Outfitted with crampons and an ice pick, you will explore crevasses, walk on the crunchy blue ice, and take lots of photos. On some tours, you even have the option to add in ice climbing or a visit to an ice cave. It's an amazing experience!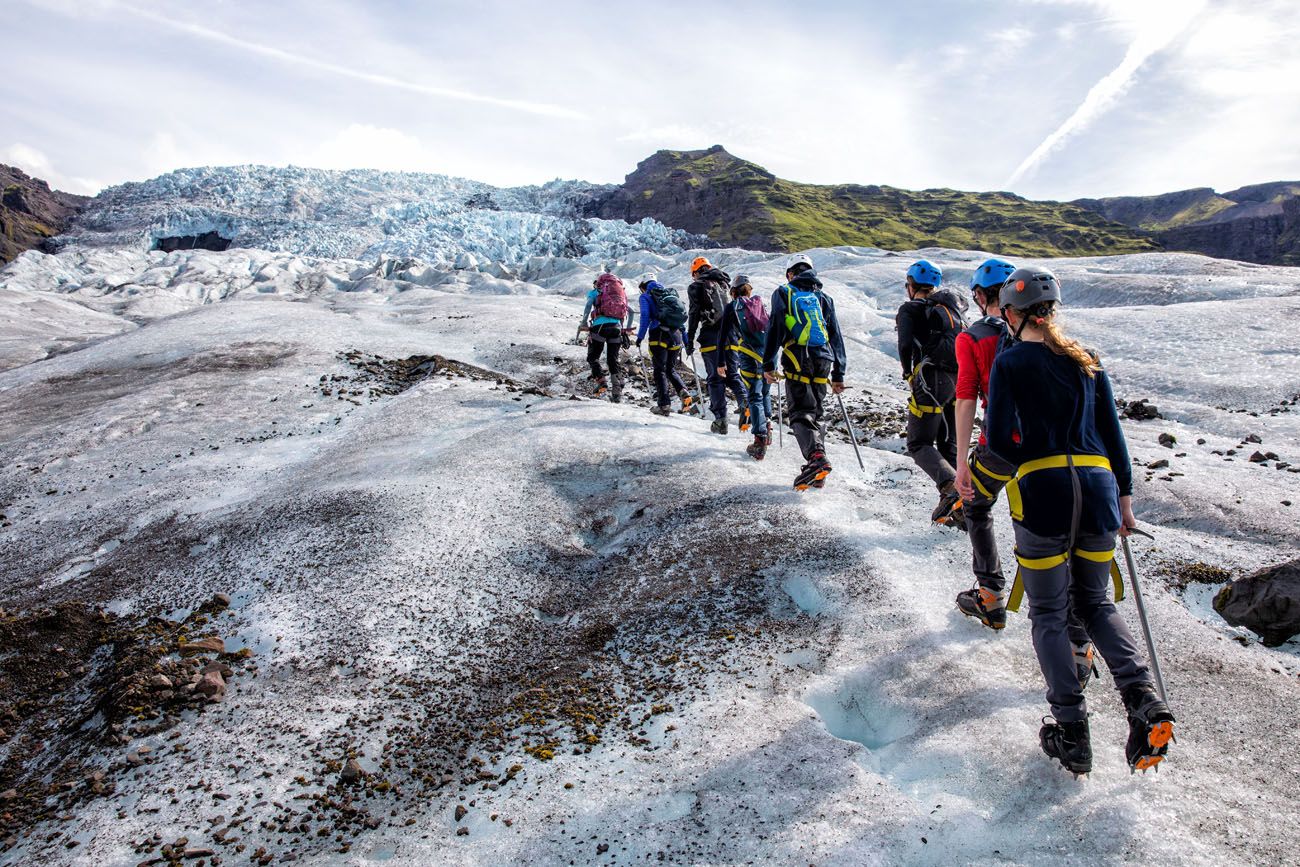 Glacier hiking in Iceland | Best Day Trips from Reykjavík
There are several glaciers in Iceland.
Sólheimajökull glacier is located in south Iceland, just a short drive from Skógafoss waterfall. It's only a 2-hour drive from Reykjavik so it the most popular choice if you are doing this as a day trip from Reykjavik.
Vatnajökull glacier is the largest glacier in Europe. It is located farther away from Reykjavík (4-hour drive, 330 km one way) so this is not a great option as a day trip from Reykjavík, because of how much time you will spend in the car. However, this is a great spot to go glacier hiking in Iceland. If you plan a return visit to Iceland with a road trip on the Ring Road, a glacier hike at Vatnajökull glacier is amazing.
On a day trip from Reykjavík, I recommend hiking on Sólheimajökull glacier.
To do this, you will need to join a guided tour. Both of these listed tours start at Sólheimajökull glacier so you will need a car to drive to the glacier. On this 3-hour tour with Arctic Adventures, you get to spend one hour on Sólheimajökull glacier. On this 4-hour tour of Sólheimajökull glacier, learn how to go ice climbing. This tour is offered all year with a minimum age of 12 years. For more information, read our Guide to Glacier Hiking in Iceland.
6. South Coast of Iceland
The south coast contains some of Iceland's most iconic sights: Skógafoss waterfall, Seljalandsfoss waterfall, and Reynisfjara Beach, not to mention a handful of other delightful places to visit. You can visit the beautiful town of Vik, enjoy the view of Dyrhólaey Arch, hike to Kvernufoss waterfall, and see Gljúfrabúi waterfall.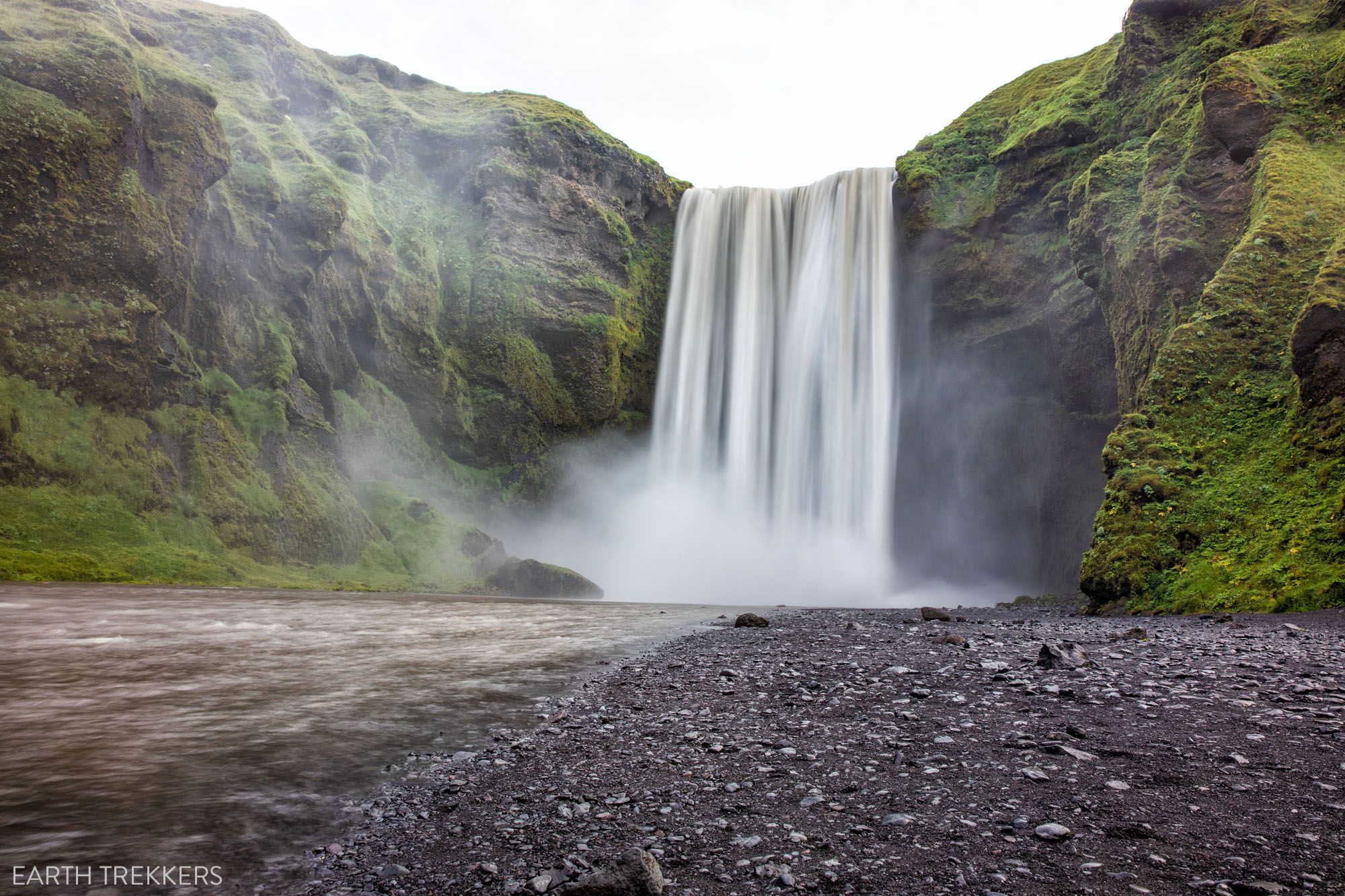 Skógafoss | Best Day Trips from Reykjavík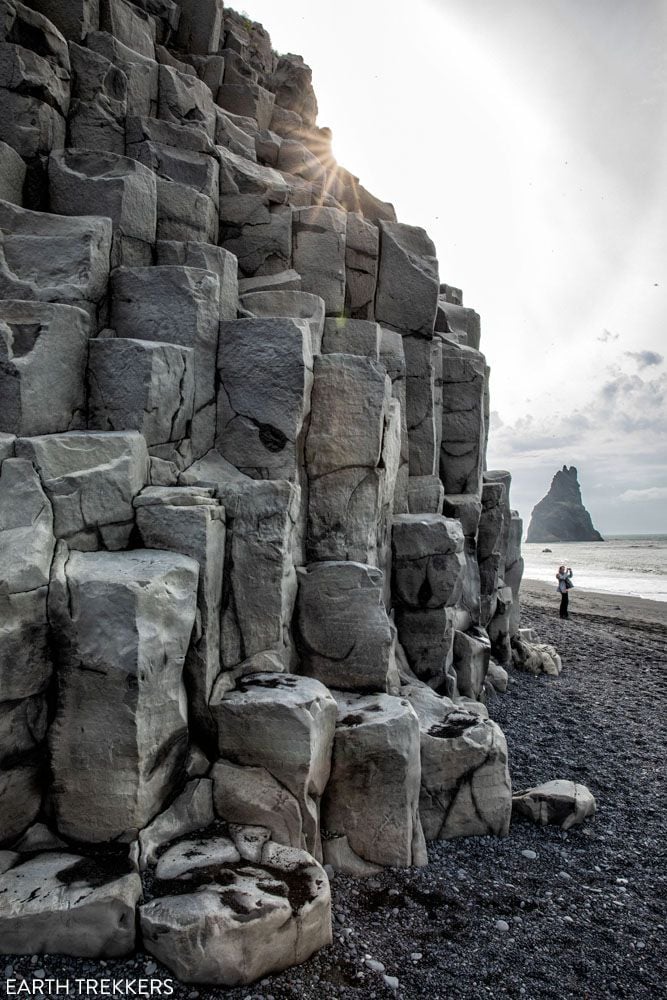 Reynisfjara Beach | Best Day Trips from Reykjavík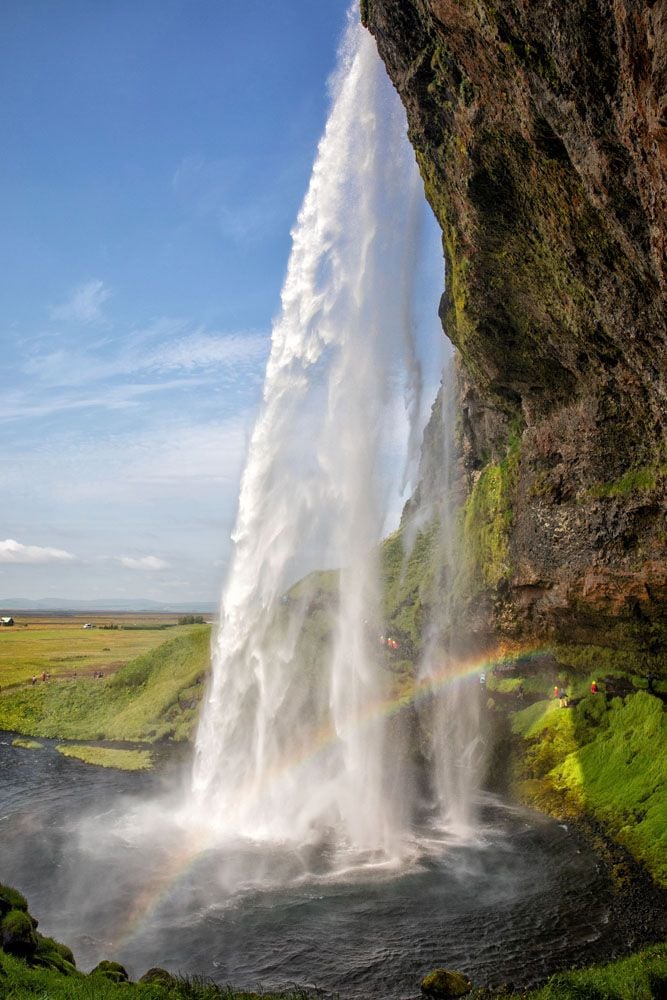 Seljalandsfoss | Best Day Trips from Reykjavík
How to Do This on Your Own
Round trip, you will drive almost 400 km, spending about 5 hours in your car. Most of these sights are located between Hvolsvöllur and Vík. They are all located along Route 1, the Ring Road, so you won't have to do much extra driving to visit everything we listed. All of these sights are free to visit although there is a parking fee for the combined visit to Seljalandsfoss and Gljúfrabúi waterfalls.
Tours of the South Coast of Iceland
7. Landmannalaugar
Landmannalaugar is one of Iceland's best areas for day hikes. Geothermal hot springs, lava fields, and unique hiking trails attract adventurous travelers all summer long.
To get here, you will need to drive on rough, unpaved F-roads, so you will need to rent a 4×4 vehicle or join a tour.
Once in Landmannalaugar, there are a handful of spectacular hikes to choose from, ranging from short, easy strolls to strenuous mountain summits.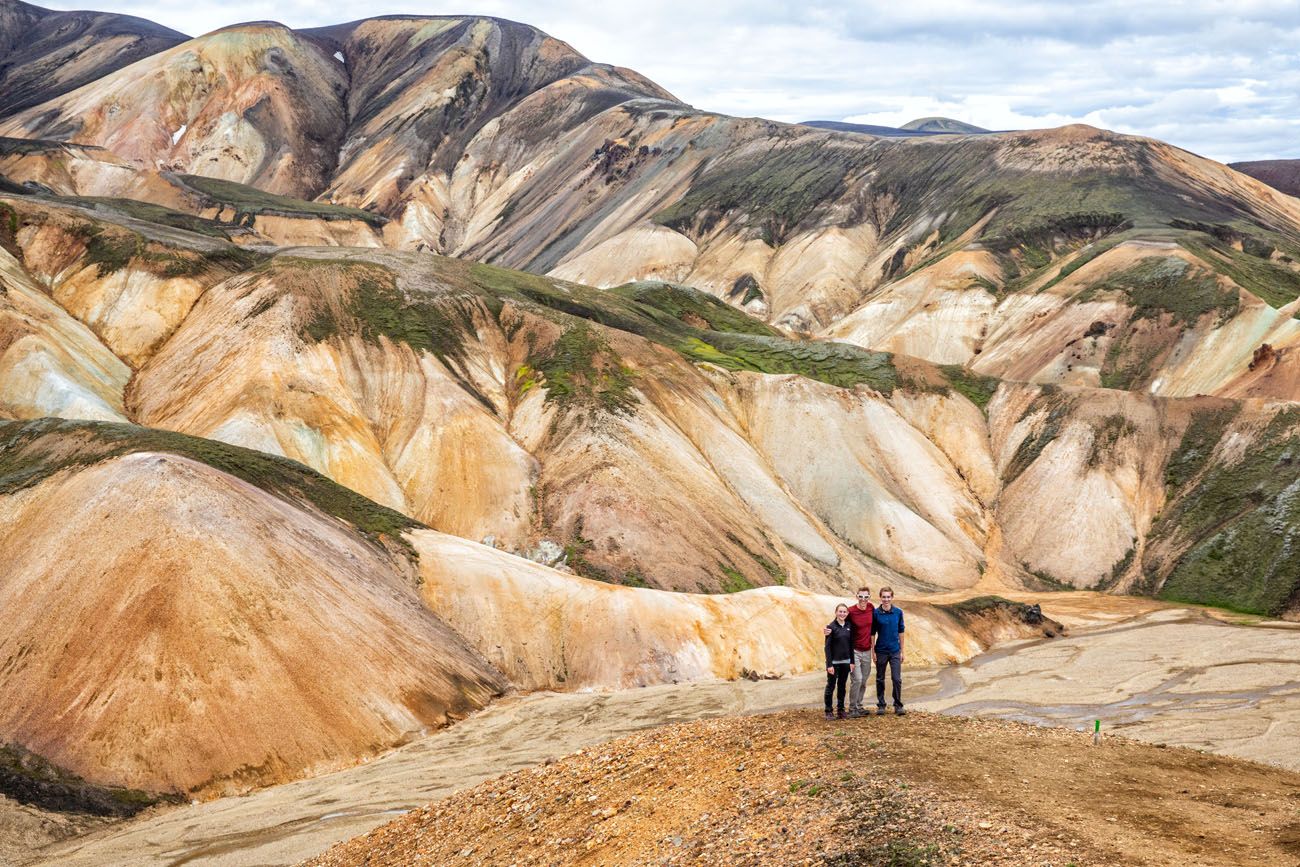 Landmannalaugar | Best Day Trips from Reykjavík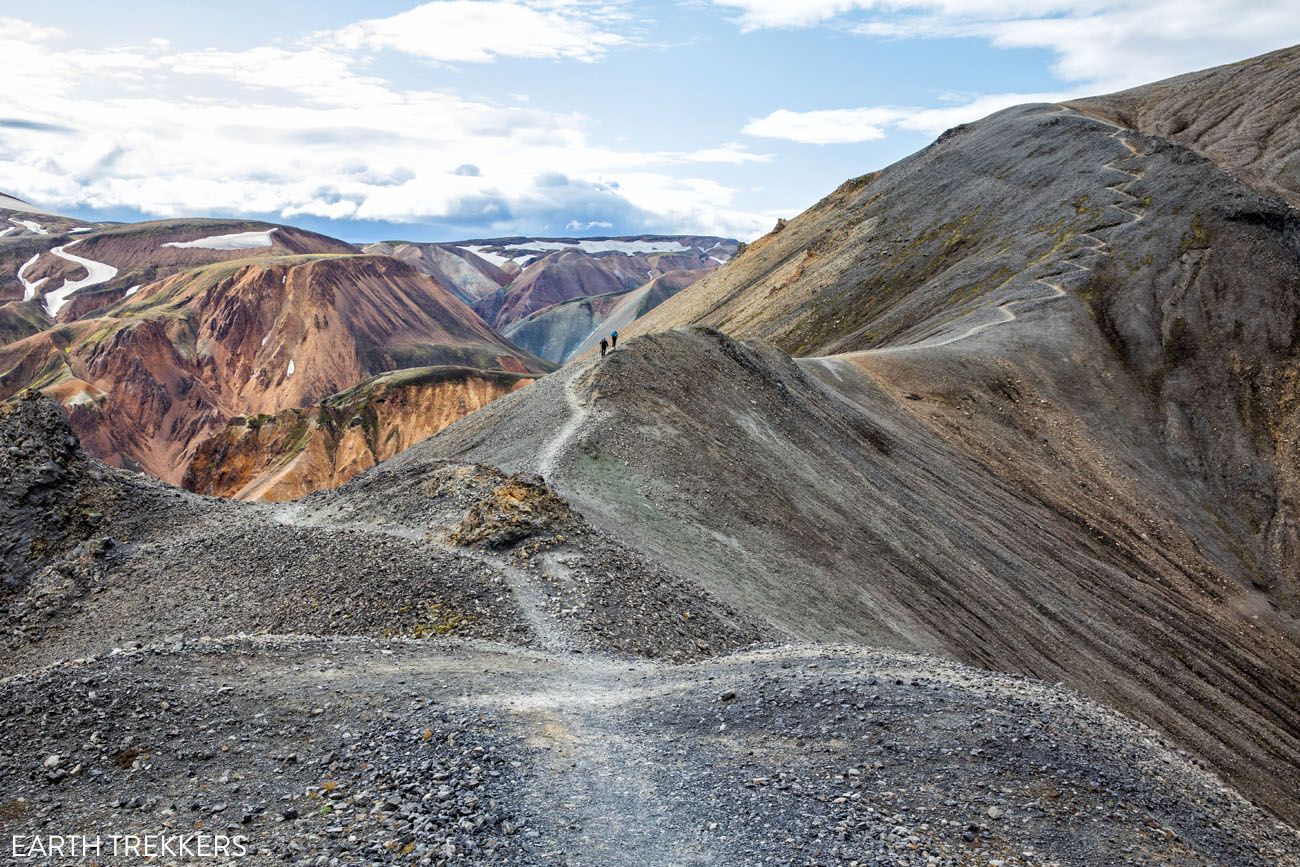 How to Do This on Your Own
You will need a 4×4 vehicle that is authorized by your rental car company to be driven on F-roads. This day trip from Reykjavík needs to be done from mid-June through early September, when the roads are open. One-way, it takes 3 hours and 15 minutes to drive to Landmannalaugar from Reykjavík. It's a lot of driving but it is absolutely worth it if you want to see some amazing landscapes and hike some of the most thrilling trails in Iceland.
Note: If you do not have a rental car, you can take a bus to Landmannalaugar. Click here for more information.
Tours to Landmannalaugar
8. Langjökull Glacier
At Langjökull glacier in west Iceland, you can tour a man-made ice tunnel. Unlike most ice caves in Iceland, this tunnel is open all year, so if you want to explore the inside of a glacier and you will be in Iceland during the summer months, this is a great option.
All visits to Langjökull glacier need to be done with an experienced guide. Here are several highly rated tours.
9. The Northern Lights
From autumn through spring, the Northern Lights dance across the sky in Iceland. You can see these on your own, but you will have to get away from the light pollution in and around Reykjavik. The Snaefellsnes Peninsula and Reykanes Peninsula are good options.
Your best bet to see the Northern Lights is to take a tour with an experienced guide. They will watch the weather and take you to the best spots, in order to increase your chances of seeing the Northern Lights.
10. Hike the Skógafoss Waterfall Trail
If you are looking for a gorgeous hike, this is one of the best day trips from Reykjavík, in my opinion.
Waterfall Way (also called the Skógá Trail or Skógafoss Waterfall Hike) is a 10-mile round trip hike along the Skógá River. It starts at Skógafoss waterfall and follows the river upstream. Along the way, you get to see 25 more waterfalls, some dramatic canyons, and glacier-topped volcanoes off in the distance.
This is the start of the epic Fimmvörðuháls day hike, a hike that continues over volcanic terrain into the unique, dramatic landscapes of Thorsmork.
One of the best parts of hiking the Waterfall Way is that when you have had your fill of waterfalls, simply turn around and walk back to your car.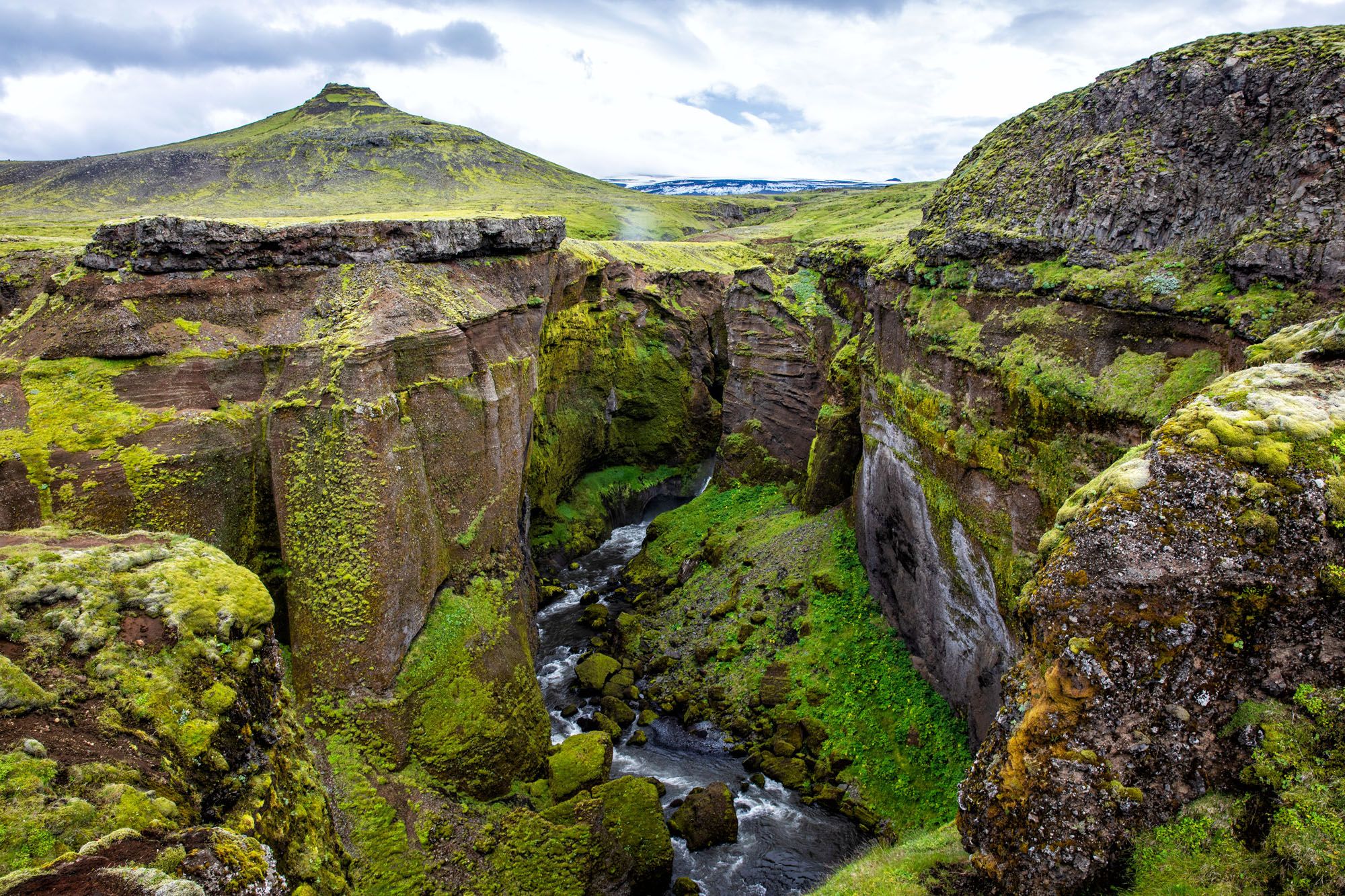 Skogafoss Trail | Best Day Trips from Reykjavík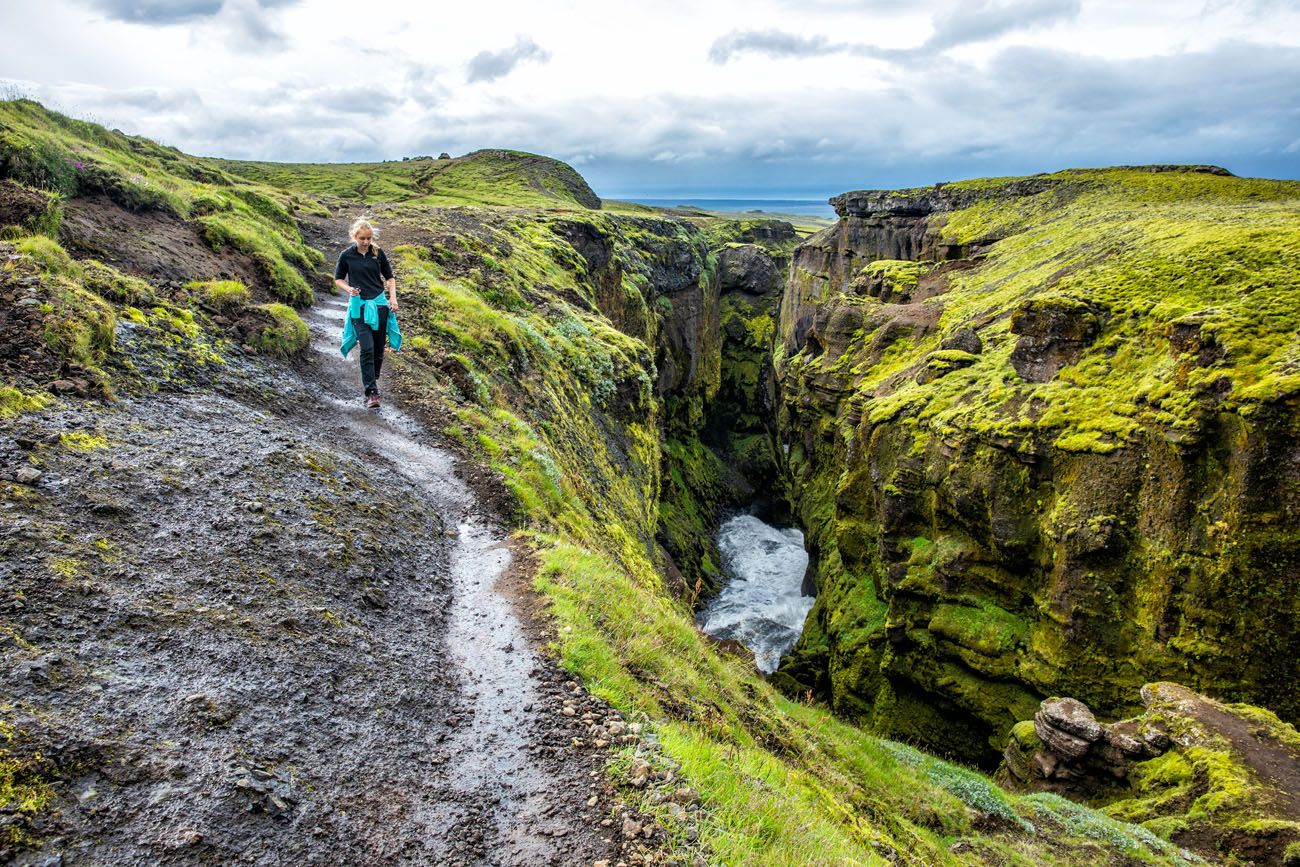 How to Do This on Your Own
From Reykjavík, it takes 2 hours and 15 minutes (155 km) to drive to Skógafoss. Park in the large parking lot (free) and enjoy the view of the mighty Skógafoss. Climb the large, exhausting stairs to the upper viewpoint of the waterfall. The trail starts here and it is very easy to follow, since it follows the river the entire way. If you plan to do the entire hike, it will take between 4 and 6 hours.
Tours of Waterfall Way
Currently, I do not know of any tours from Reykjavík for this hike. It is an off-the-beaten-path experience, which is one of the reasons this hike is so wonderful. The farther you get from Skógafoss, the fewer people you will see. This quiet, beautiful hike just might be one your highlights on a quick visit to Iceland.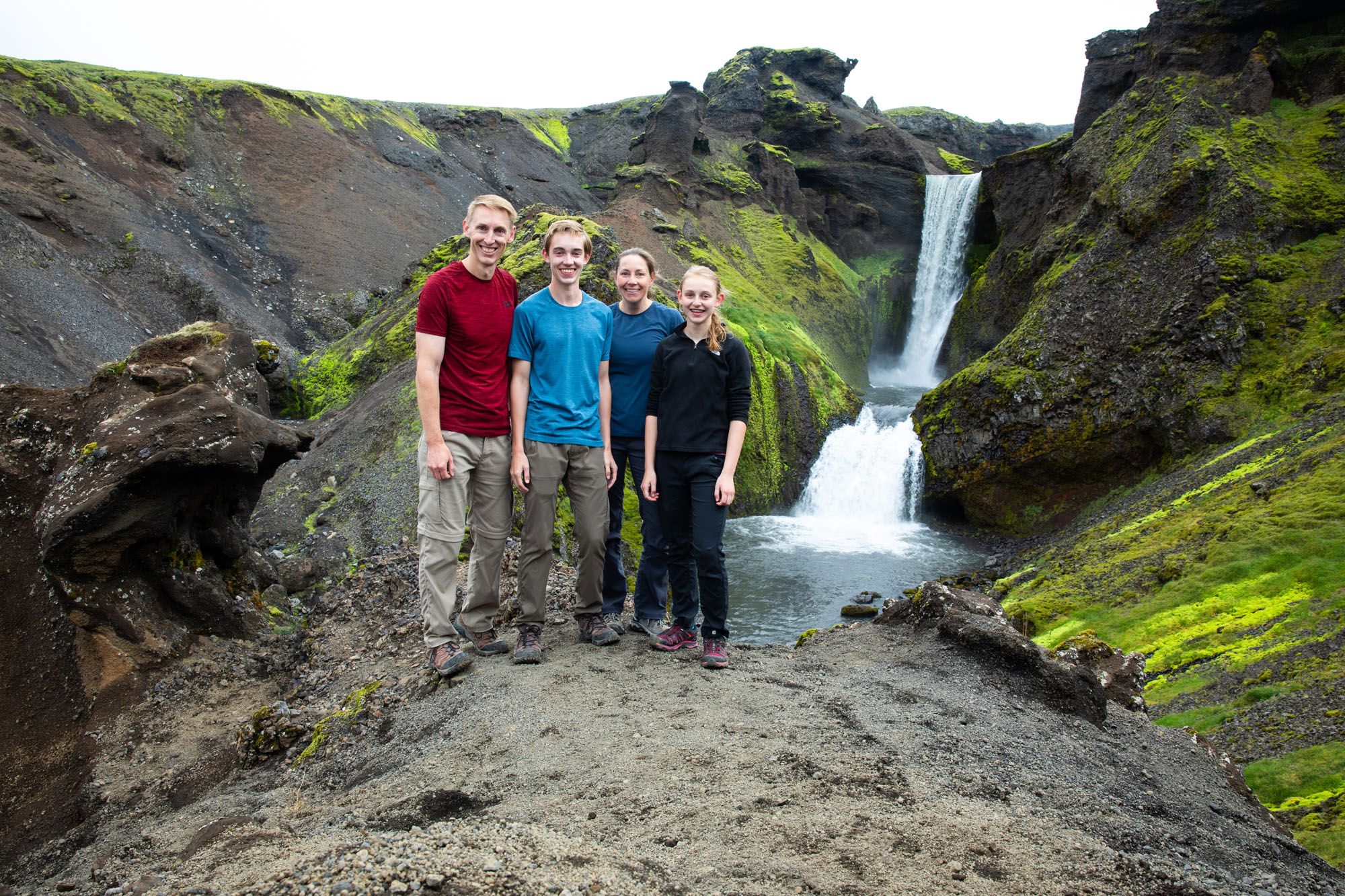 ---
If you have any questions about these day trips from Reykjavík, let us know in the comment section below.
More Information for Your Trip to Iceland
BEST OF ICELAND: For a list of top experiences in Iceland, don't miss our Iceland Bucket List. If you are a hiker, we also have a hiking guide with 10 epic day hikes to do in Iceland.
RING ROAD ITINERARY: With 7 to 10 days, you can drive the entire Ring Road and experience the highlights of Iceland. Learn how to do it in our Ring Road Itinerary.
SOUTH COAST OF ICELAND: The south coast is filled with some of the top sights in Iceland. Go glacier hiking and visit Skogafoss and walk the amazing Waterfall Way trail. For the full list, check out our Guide to the South Coast of Iceland.
ICELAND TRAVEL ADVICE: First time in Iceland? Here are essential things to know about Iceland, including driving tips, sample costs, SIM cards, when to visit, and more.
EUROPE TRAVEL INSPIRATION: Get more travel ideas in our article 10 Days in Europe itinerary, which has 10 itineraries for your next trip to Europe. If you have less time, we also have an article that lists 25 different ways to spend one week in Europe.
Note: This post contains affiliate links. When you make a purchase using one of these affiliate links, we get paid a small commission at no extra cost to you.
All rights reserved © Earth Trekkers. Republishing this article and/or any of its contents (text, photography, etc.), in whole or in part, is strictly prohibited.