Ta Prohm is one of the most popular and most photographed of the temple complexes in Siem Reap, Cambodia. With enormous tree roots snaking across crumbling stone walls, ancient trees towering overhead, and long, dark hallways and courtyards to explore, this is a place that feels mystical and almost secretive.
The temples of Ta Prohm date back to the 12th and 13th centuries. After the fall of the Khmer Empire in the 15th century, Ta Prohm fell into disrepair. For hundreds of years, Ta Prohm was swallowed up by the Cambodian jungle. Trees began to grow from the tops of the walls, and as they got bigger, they began to topple the stone walls. These ancient trees, with their invasive, gigantic tree roots, is what adds to the beauty and the mystery of Ta Prohm.
More recently, Ta Prohm has been the focus of a renovation project. Scaffolding, metal supports, wooden walkways, and rope fences are being added to renovate and protect this awesome little spot in Cambodia.
Not only will scaffolding and fences block your view. Hundreds of tourists per day descend upon the temples of Siem Reap, especially during the peak season months of November through February. If you want to see Ta Prohm without hoards of people, get here very early in the morning to beat the crowds.
Ta Prohm is a magical place and not to be missed on a visit to Siem Reap. See for yourself on this photojourney.
These photos were taken during our visit to Cambodia in 2015.
Ta Prohm in Photos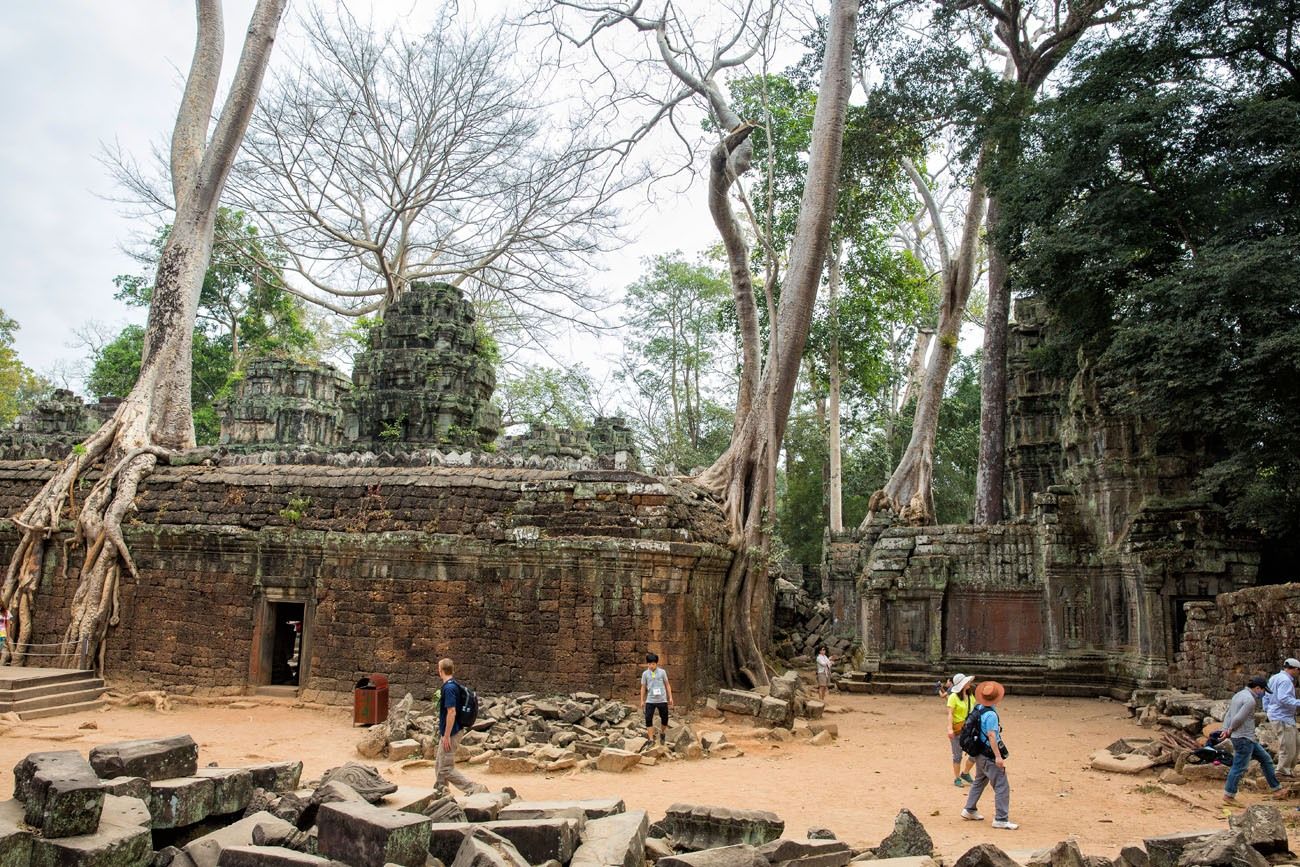 This is just one of many trees that have found a home on the temple walls.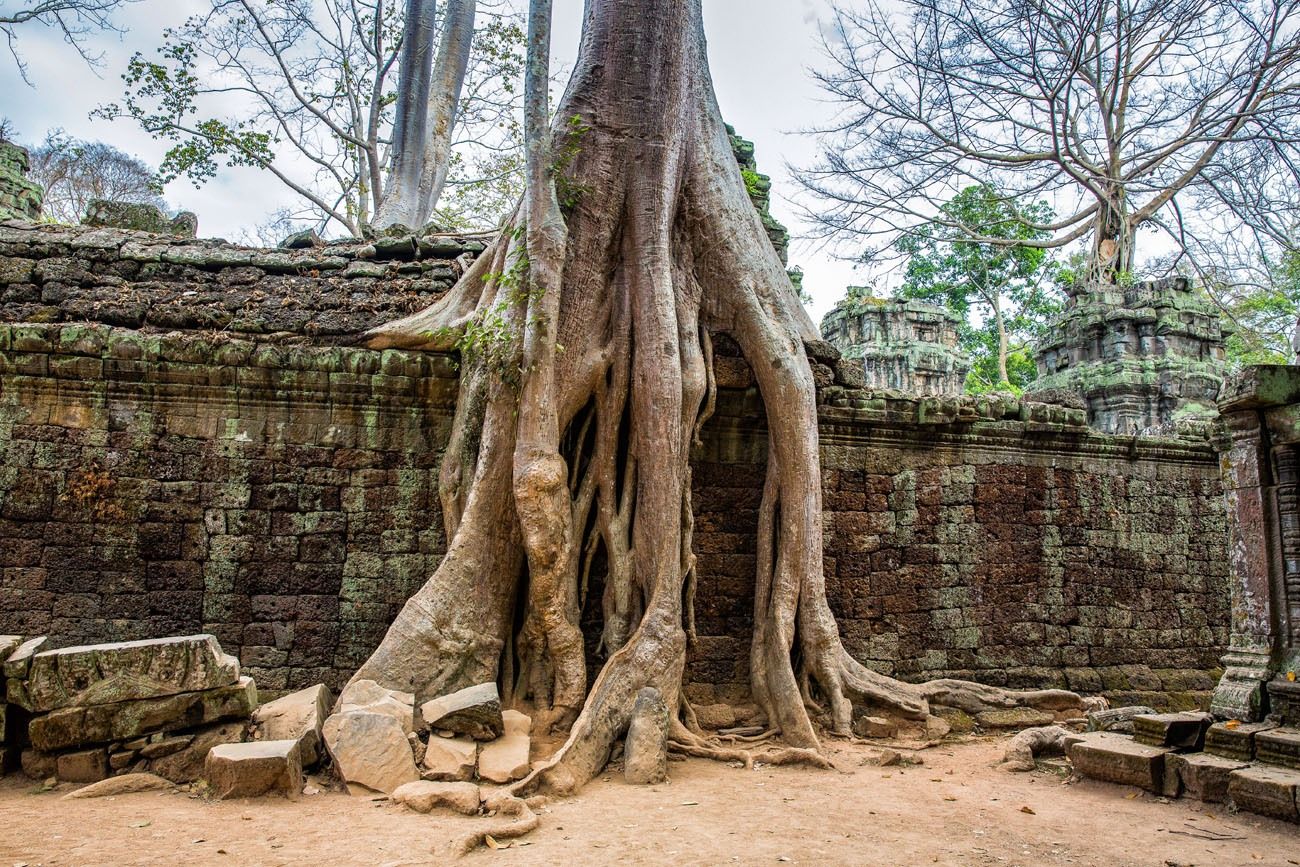 It's also the perfect spot to take a goofy family photo.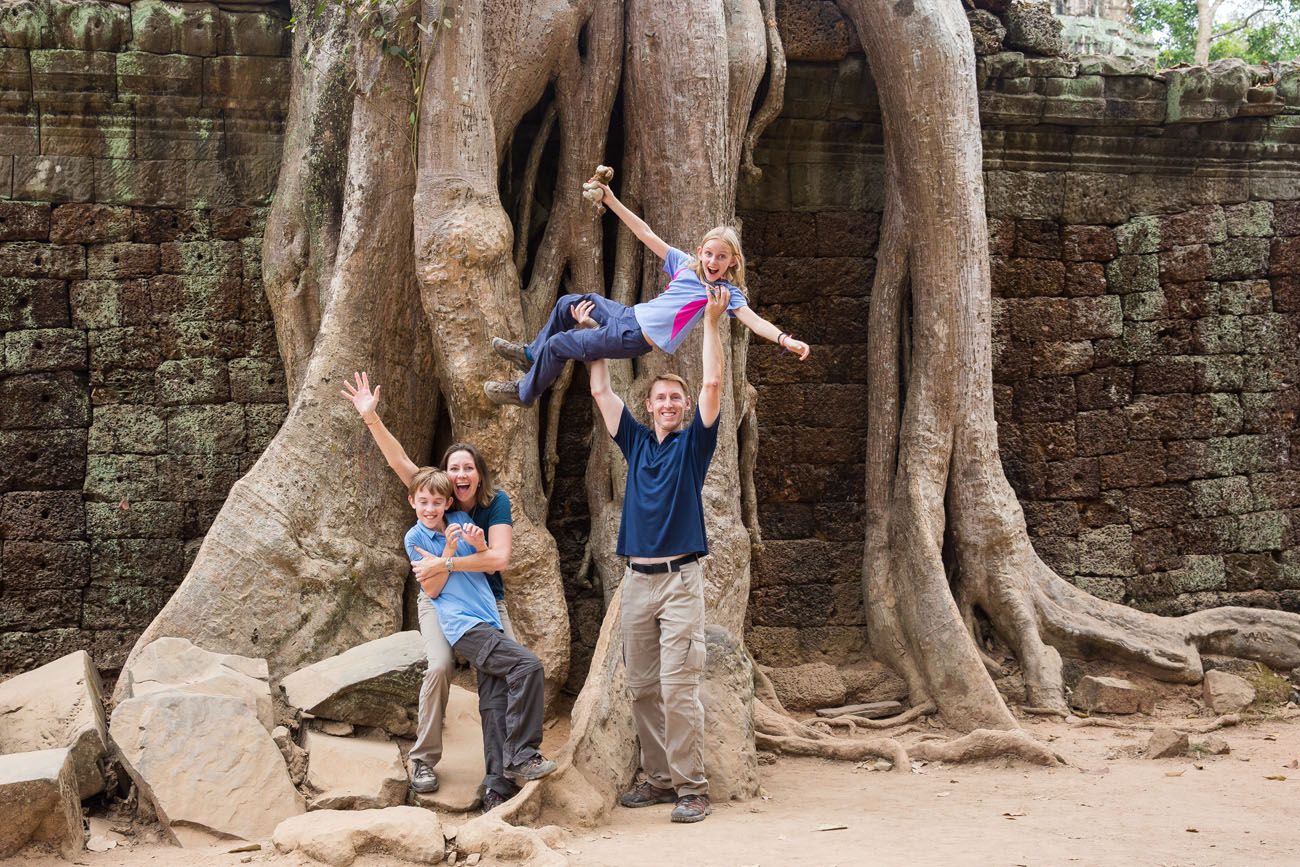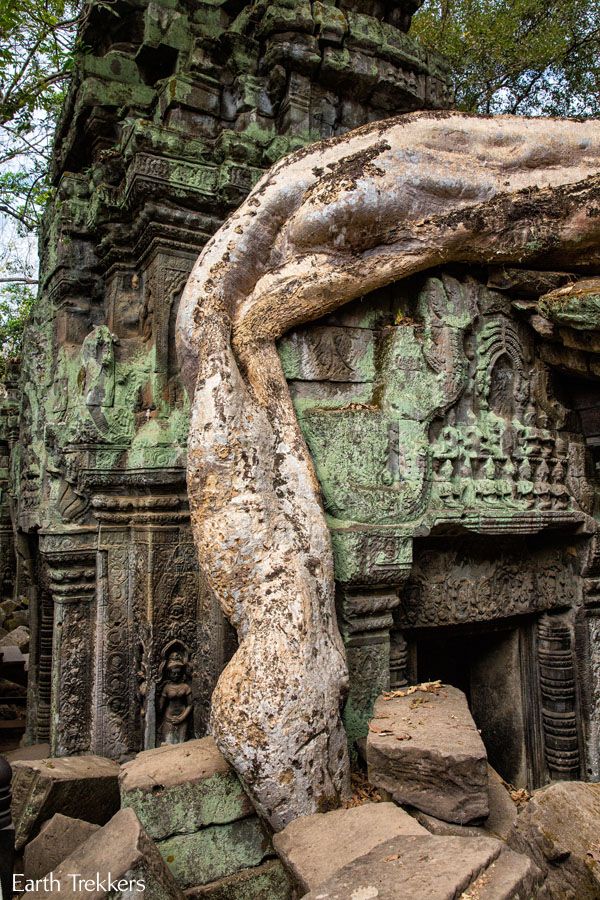 If you are looking for a great place to take kids, Ta Prohm is perfect. This was one of the few temples we visited in Asia that Tyler and Kara truly enjoyed.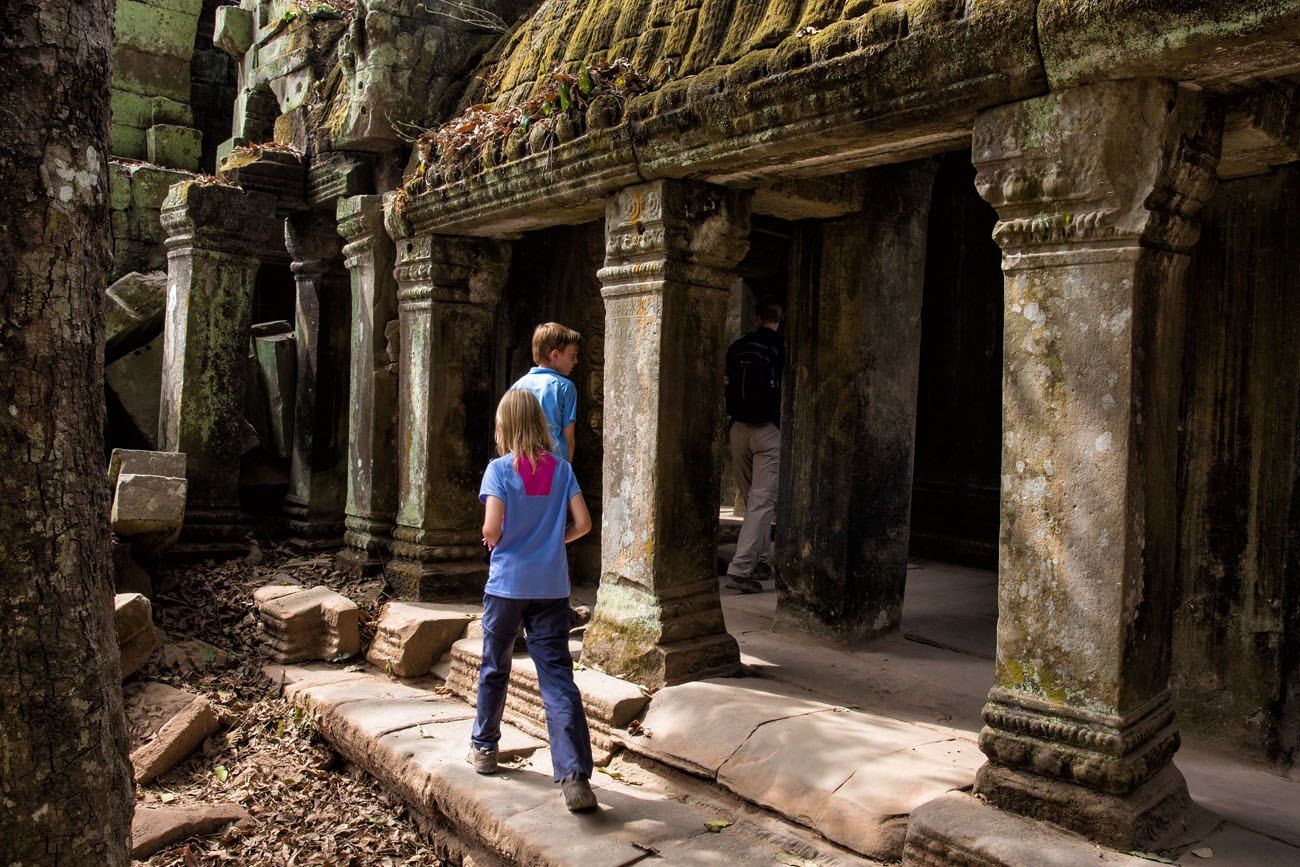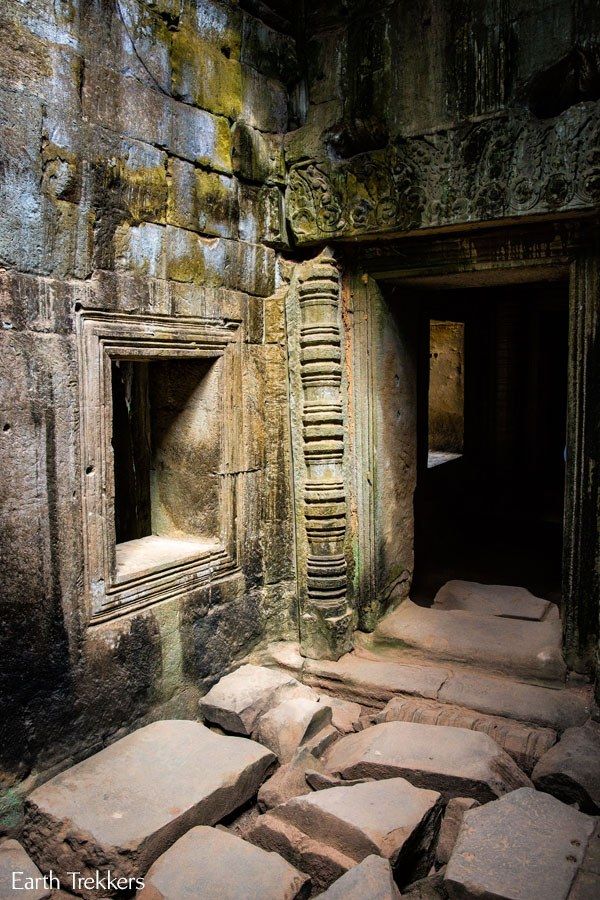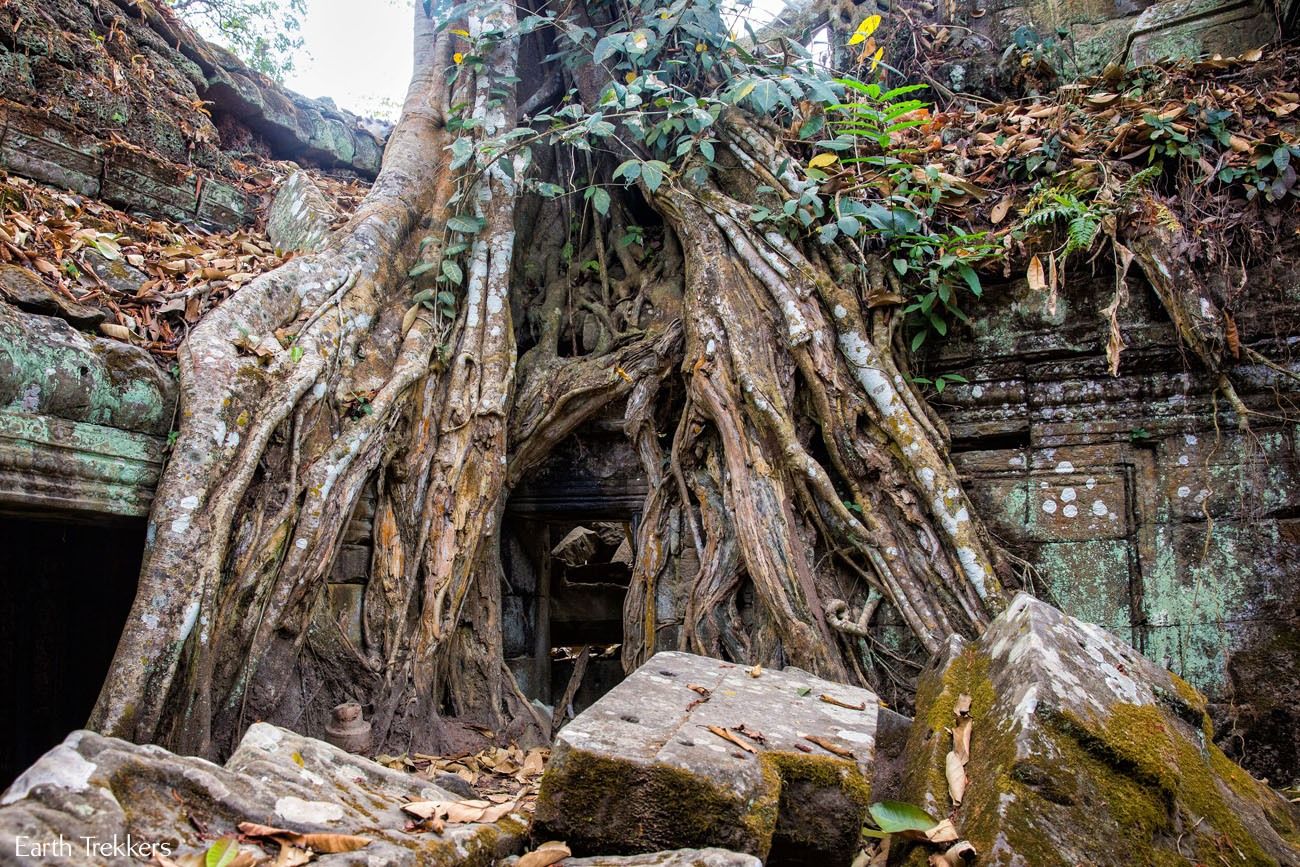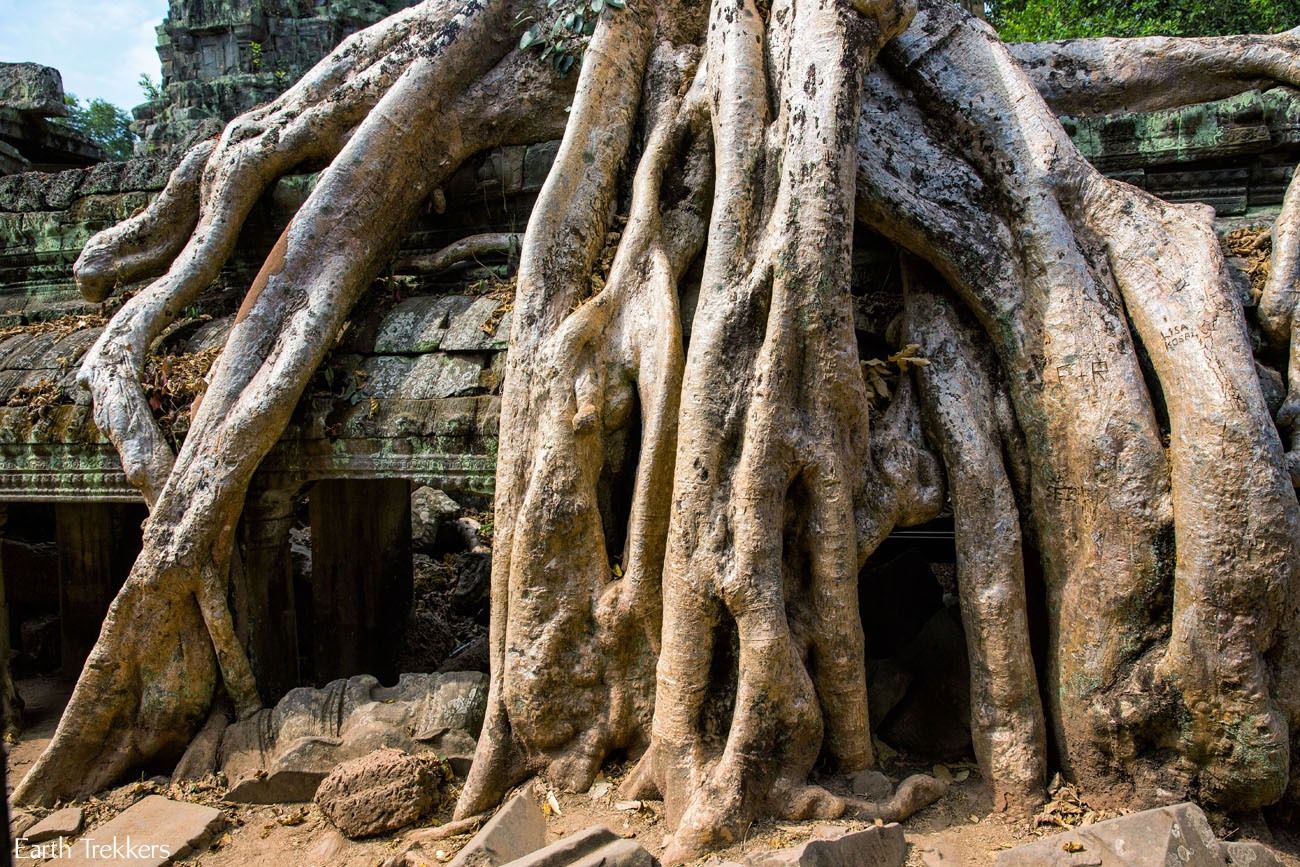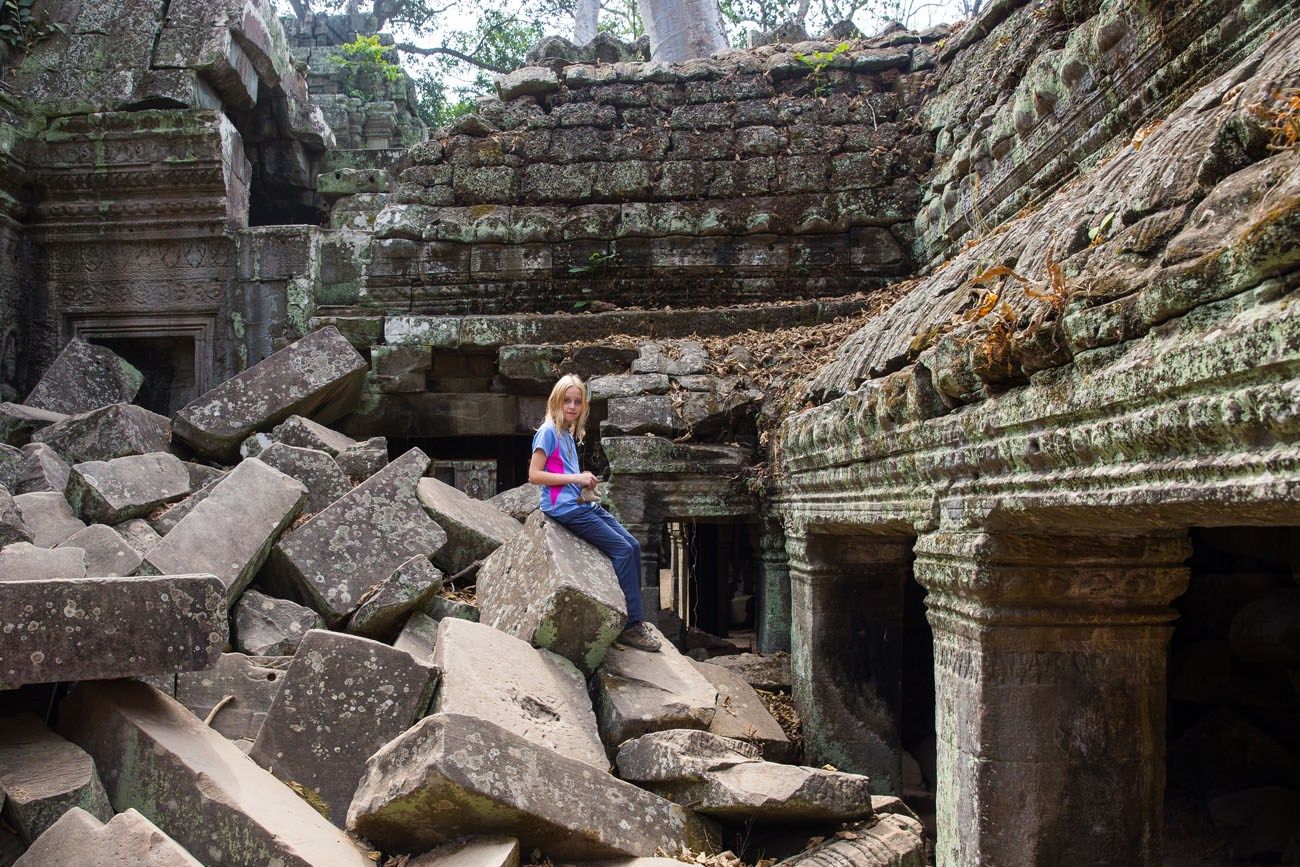 One of the most popular sights is this doorway. This doorway was featured in the movie Tomb Raider starring Angelina Jolie.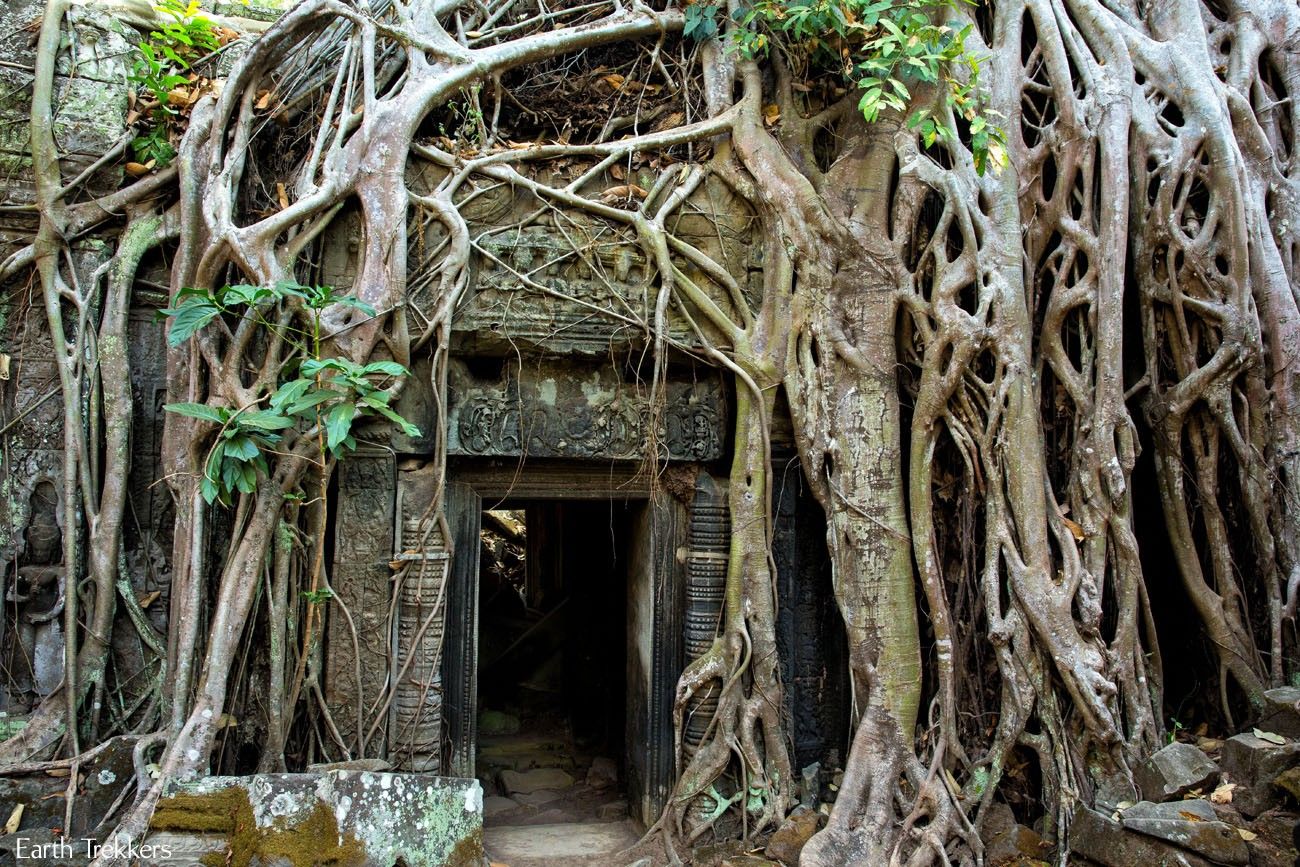 Now, this doorway is roped off to keep visitors from damaging the tree roots and the temple. This is also a popular spot for tourists to congregate.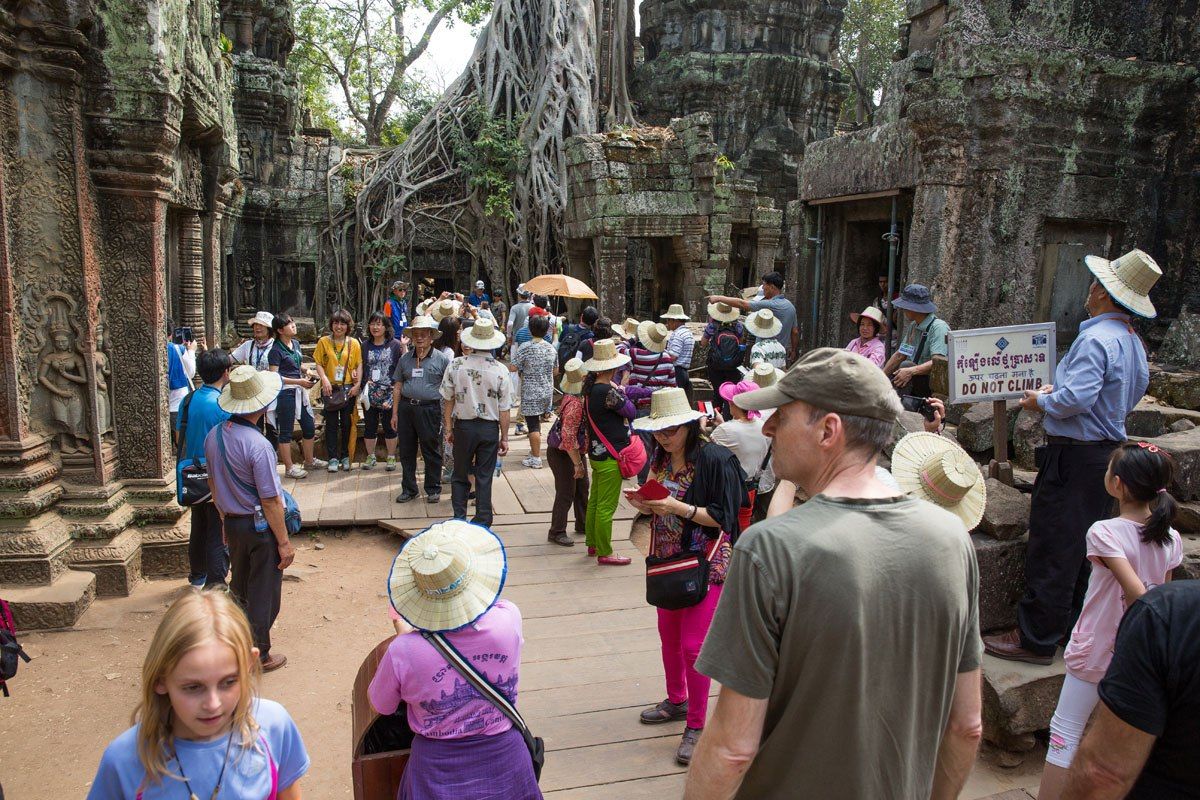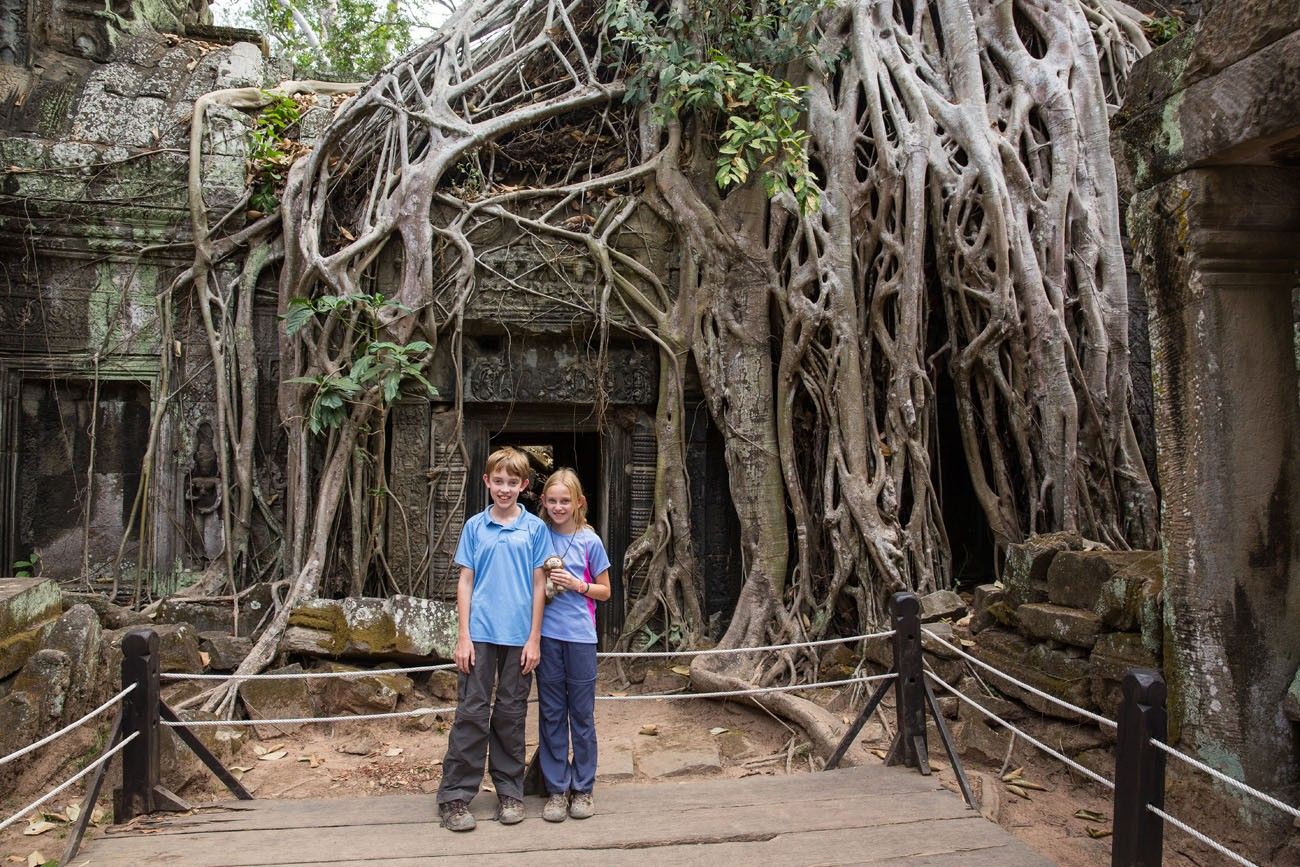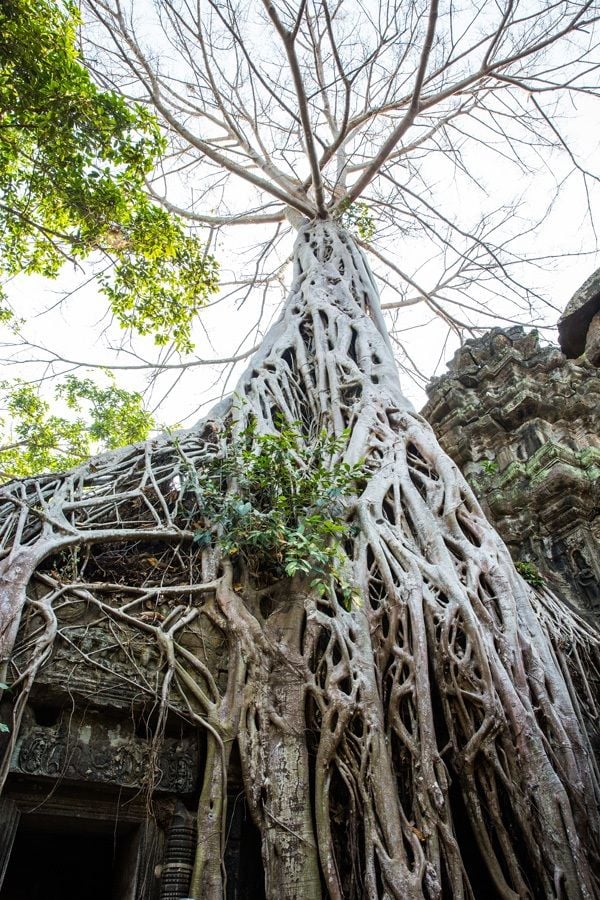 More serpentine tree roots.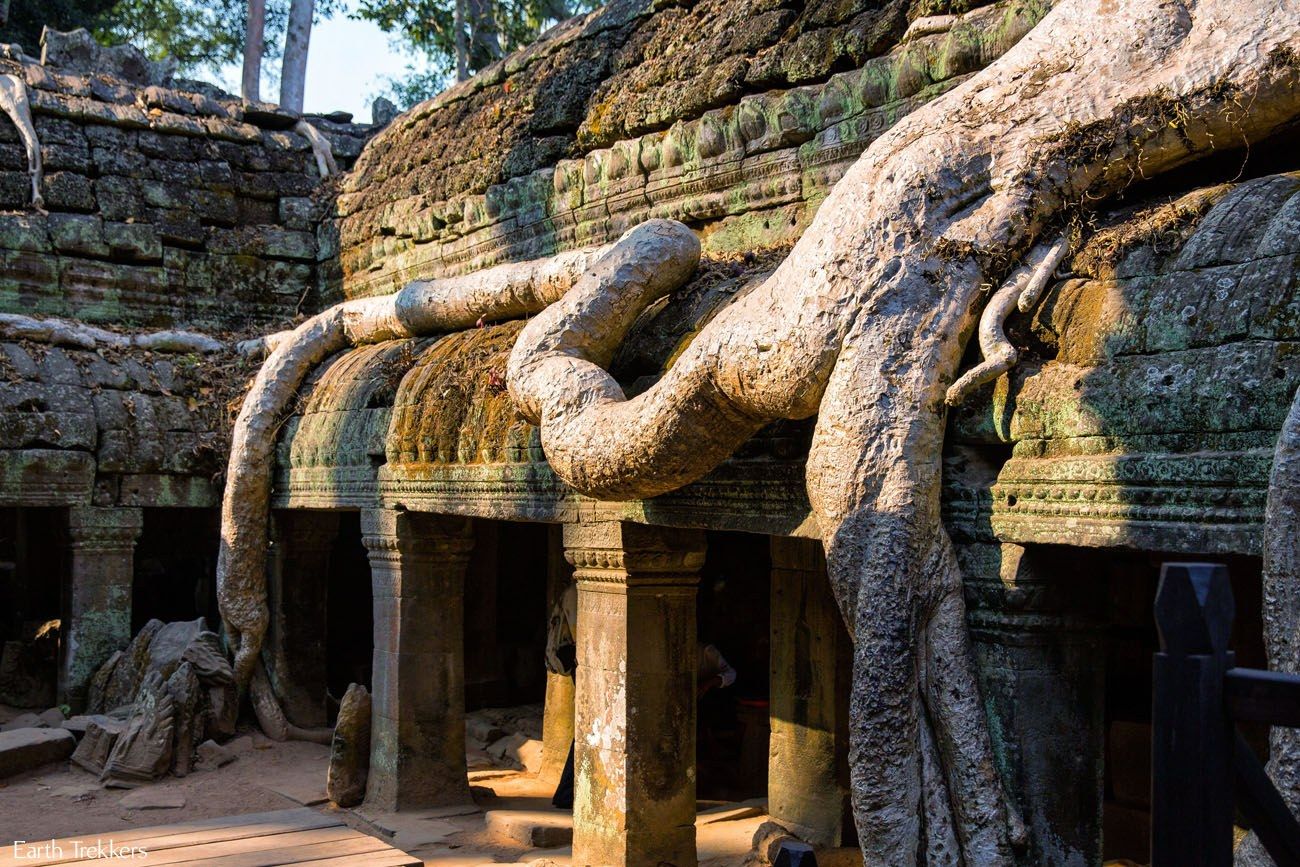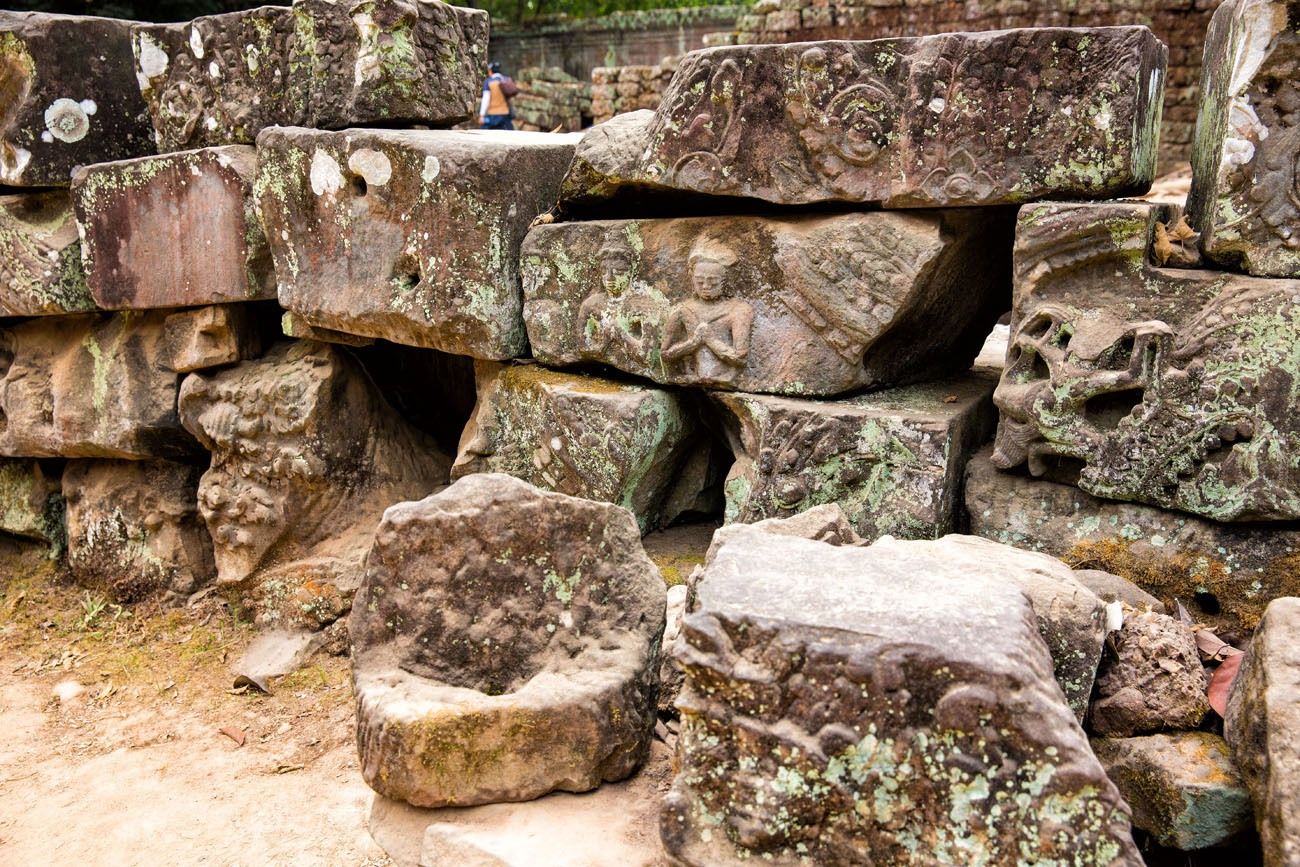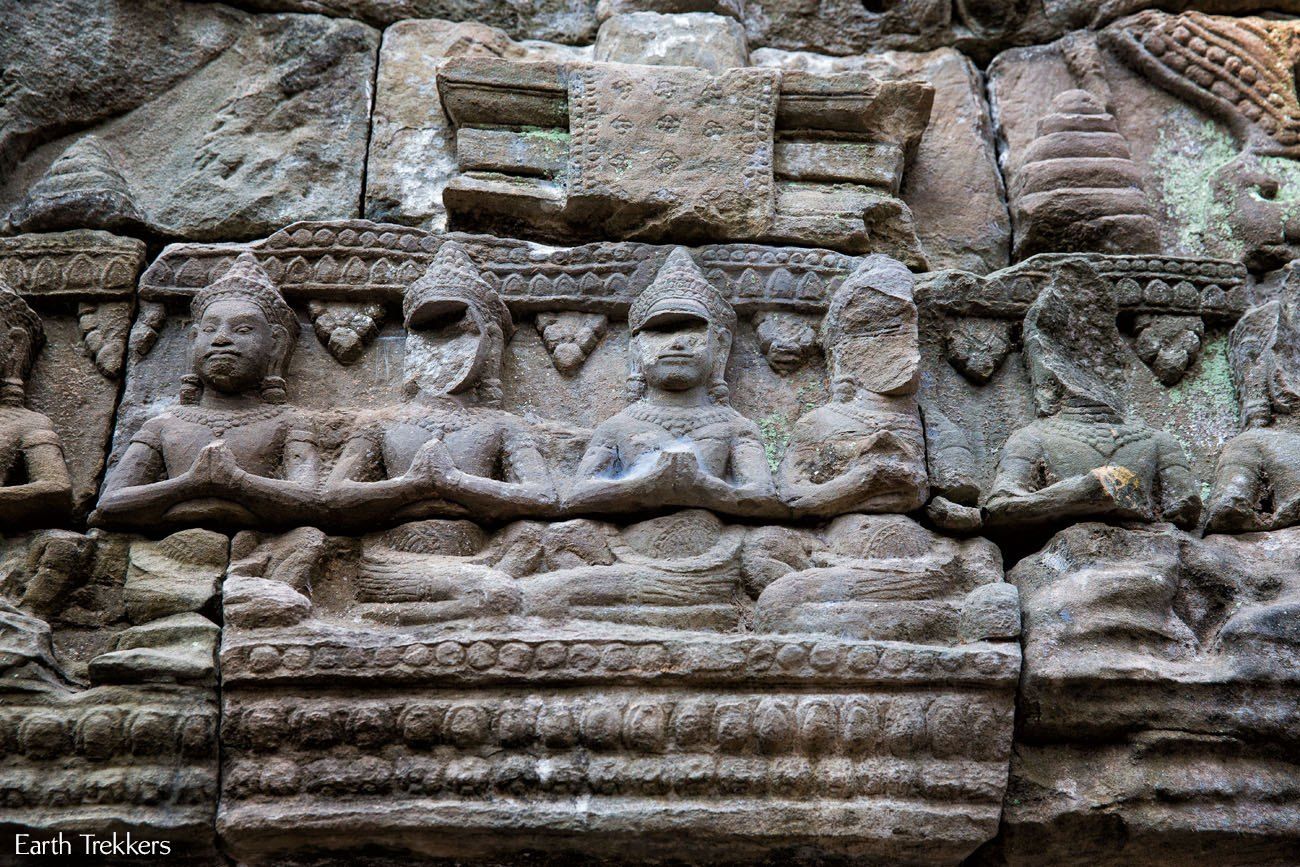 Even as an adult it is fun to explore the nooks and crannies here.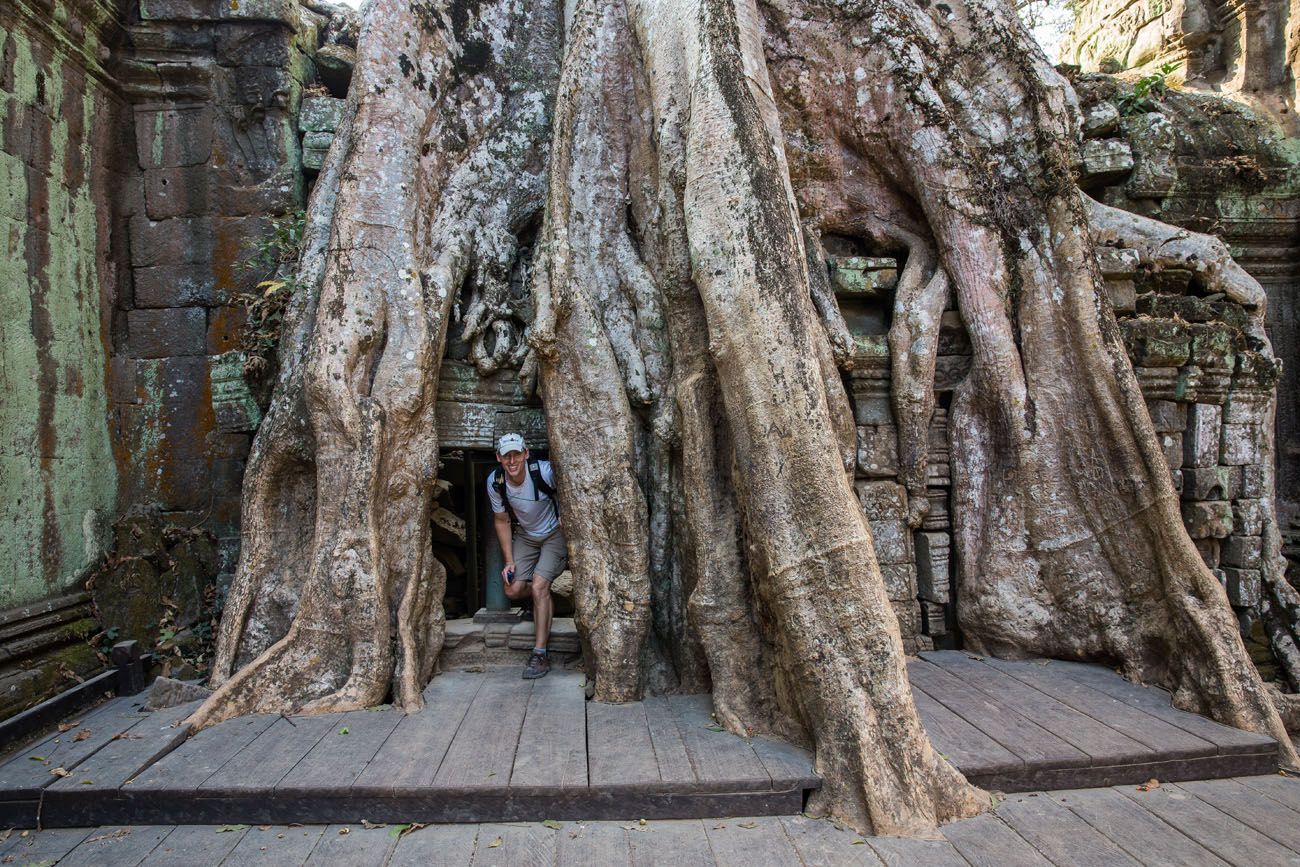 How to Have the Best Experience
When to go: The best months to visit Ta Prohm are November through February, when it is cooler and drier. However, this is also peak season so expect large crowds. It is hot and steamy in April and May. If you want to skip most of the crowds, travel here June through October but expect to have wet, warm weather.
Beat the Crowds: While everyone is admiring Angkor Wat at sunrise, visit Ta Prohm. Yes, you should see Angkor Wat at sunrise, but make sure you have at least one more day in your itinerary so you can see Ta Prohm first thing in the morning. It is worth waking up at 4 am to have this place to yourself.
Near Ta Prohm: Don't miss Bayon, another temple near Ta Prohm. 216 faces of King Jayavarman VII are carved into stone, making this one of the most fascinating places in Siem Reap to visit.
---