Kamakura is a small town located an hour south of Tokyo. Referred to as the Kyoto of Eastern Japan, tourists flock here to visit the Great Buddha and numerous temples. During the summer months, the beaches here attract many visitors. On clear days, Mount Fuji can be seen from Enoshima. A Kamakura day trip is perfect for those wanting to escape the crowds and congestion of Tokyo.
Getting to Kamakura
The average travel time between Tokyo and Kamakura ranges from 60 to 90 minutes. There are three train lines that connect the two cities.
JR Yokosuka Line. The fastest way to Kamakura. One hour from Tokyo Station to Kamakura.
JR Shonan Shinjuku Line. One hour from Shinjuku Station to Kamakura.
Enoshima Kamakura Free Pass. The cheapest way to visit Kamakura. The pass provides unlimited access on the Enoden line. The journey from Tokyo to Kamakura takes 90 minutes one way.
Getting Around Kamakura
Most of Kamakura's main sites are located around the train stations of Kamakura, Kita-Kamakura, and Hase. Use buses and taxis to get to the more remote temples. For those with extra energy or want to get off of the beaten path, hiking trails connect the more popular temples.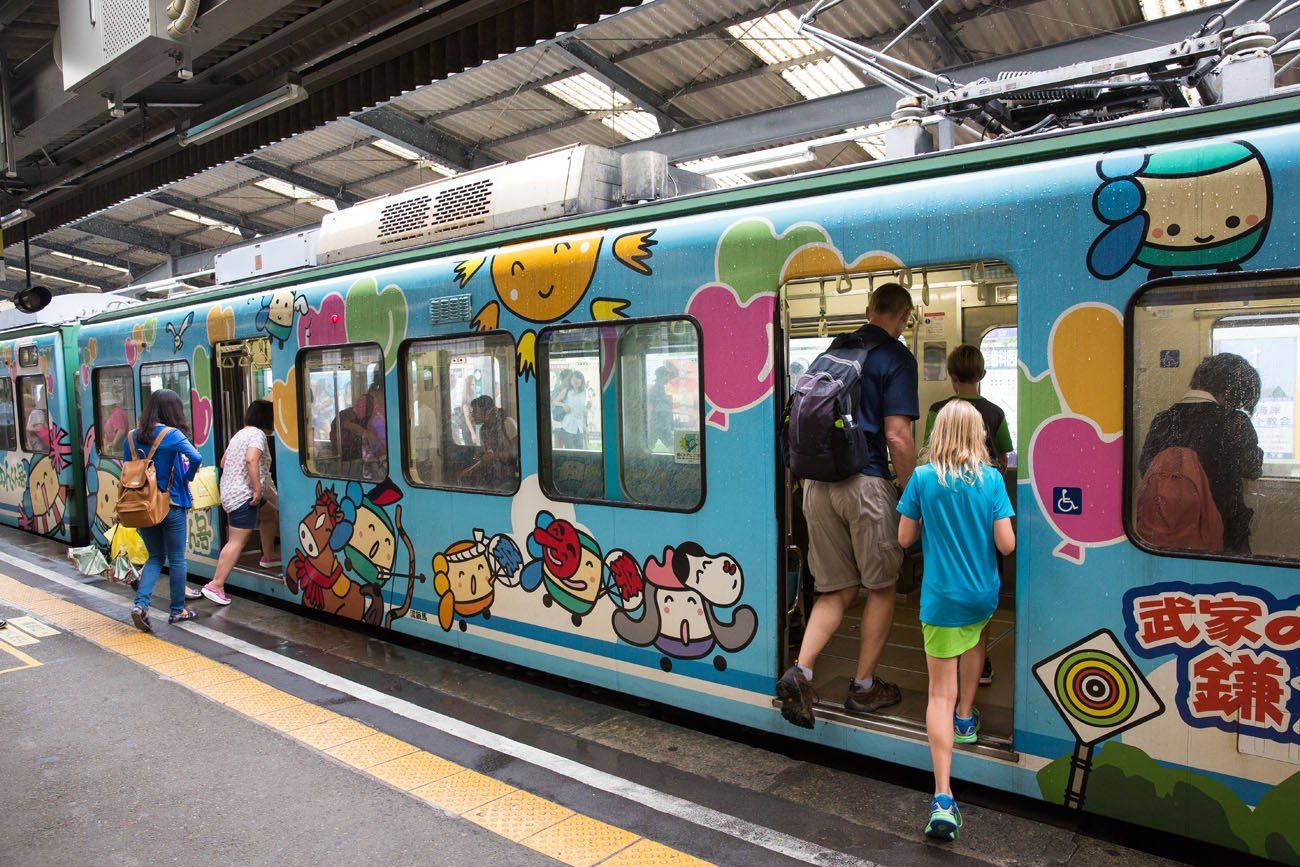 Tim and Kara getting on the Enoden train at Kamakura Station.
Best Things to Do in Kamakura
Great Buddha of Kamakura
The Great Buddha at Kotokuin Temple is Kamakura's most popular attraction. Also called Daibutsu, this is the second tallest Buddha in Japan (the tallest is in Todaiji Temple in Nara).
While you are here, you have the option to enter the Buddha. The price is a bit expensive and we did it, just to say we went inside the Buddha. Plus, it was raining, so at least for a minute or two we could stay dry.
Getting here: Take the Enoden line from Kamakura Station to Hase. From Hase Station it is a 5 to 10 minute walk to Kotokuin Temple, the location of the Great Buddha.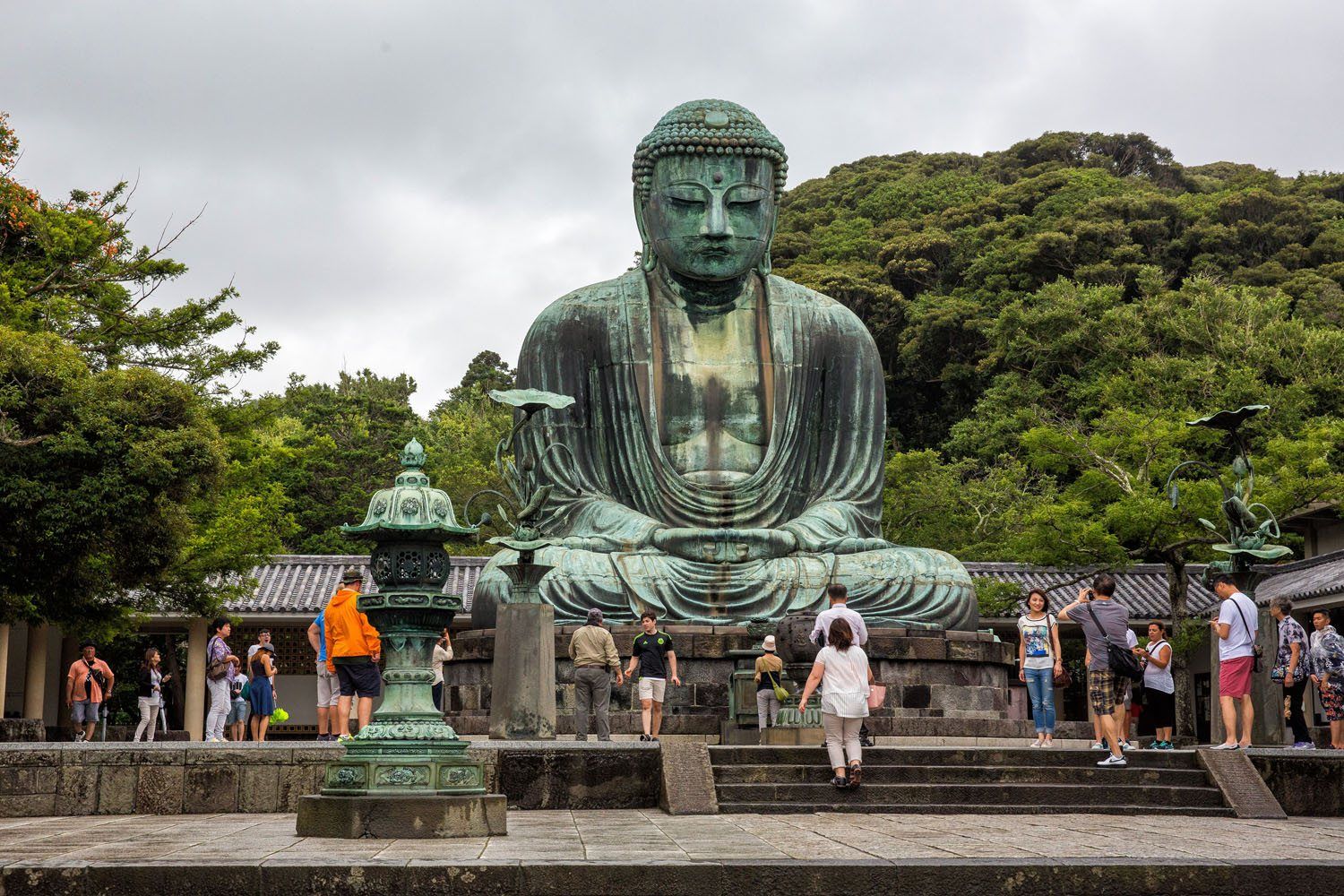 Hase-Dera Temple
This is a beautiful temple located on a hillside overlooking the ocean. The best part of Hase-Dera is seeing the hundreds of small statues of the Jizo Bodhisattva that line the walkways up the hillside. This is a beautiful place to visit in June when the hydrangeas are in bloom.
Getting here: It is a five minute walk from Hase Station and the Great Buddha.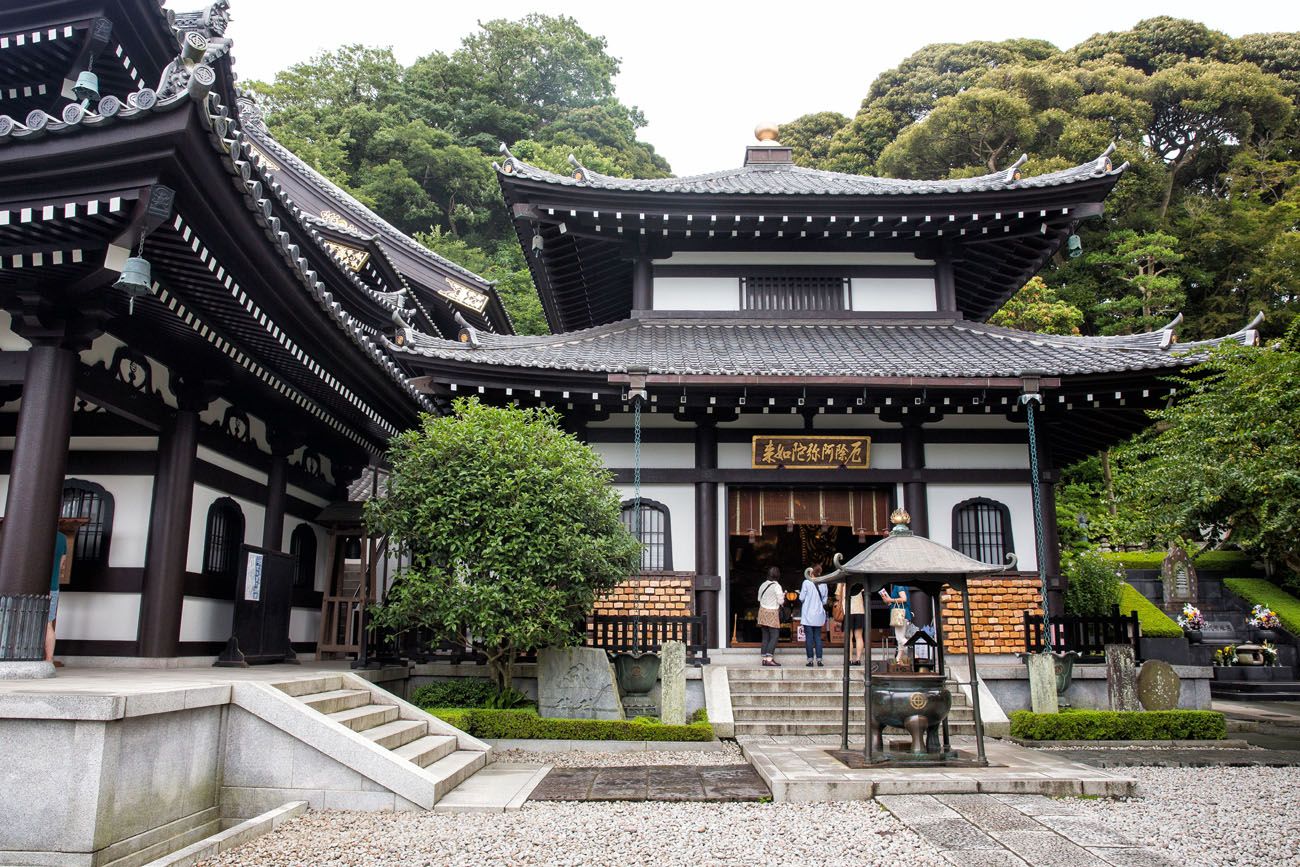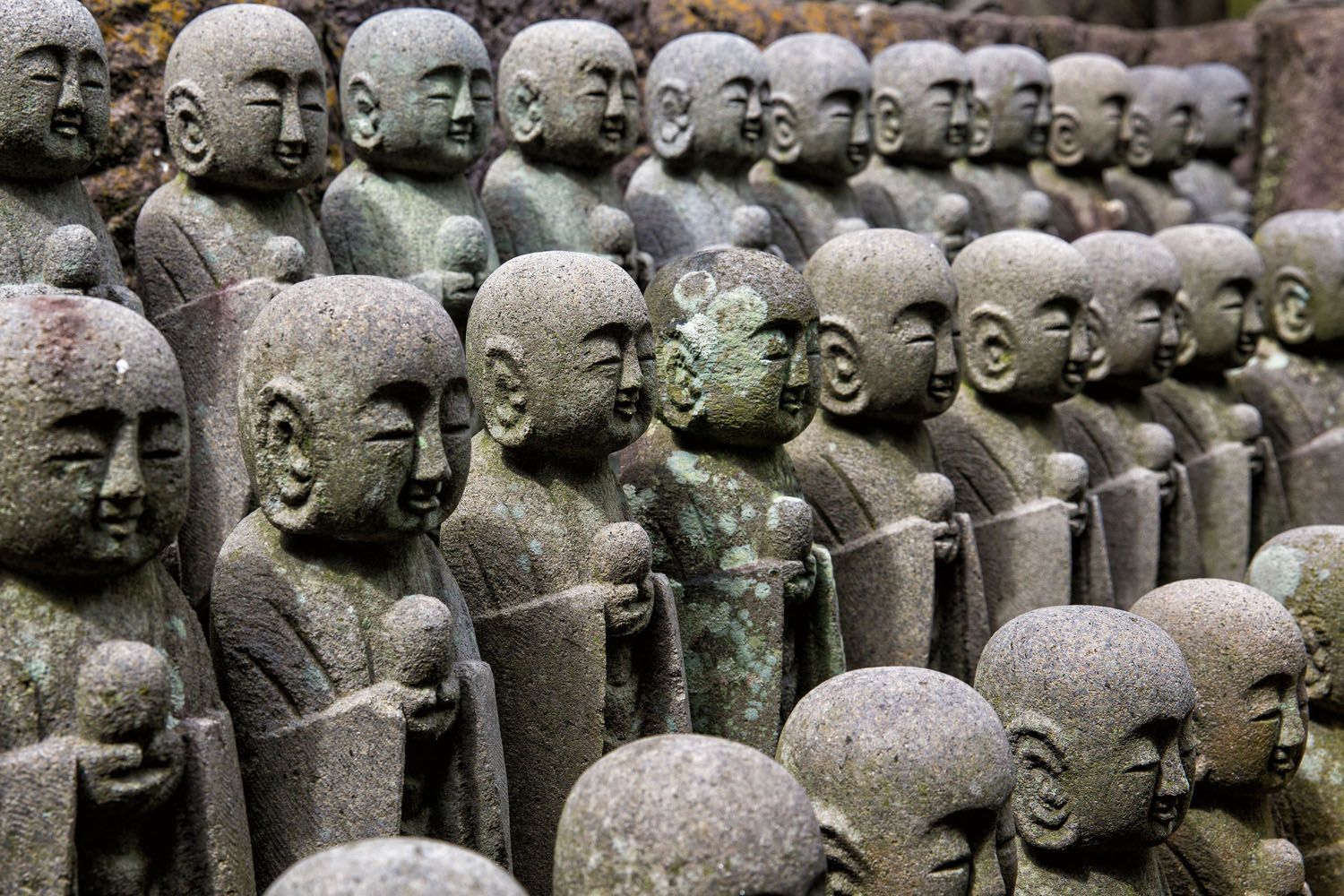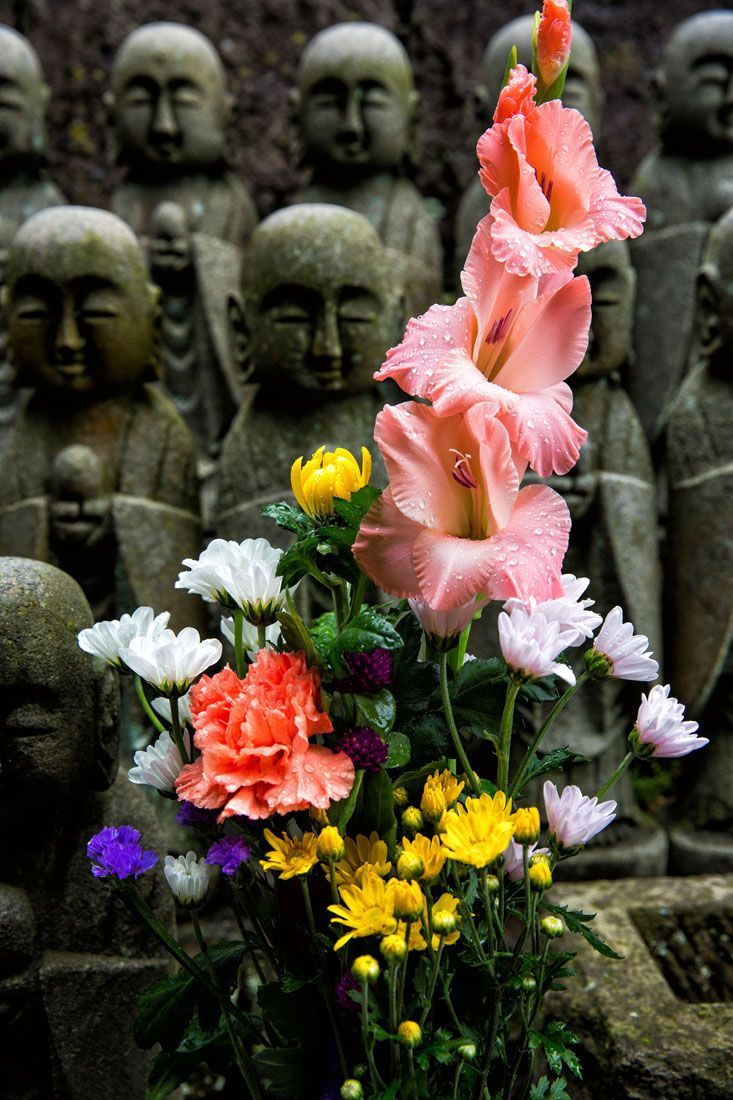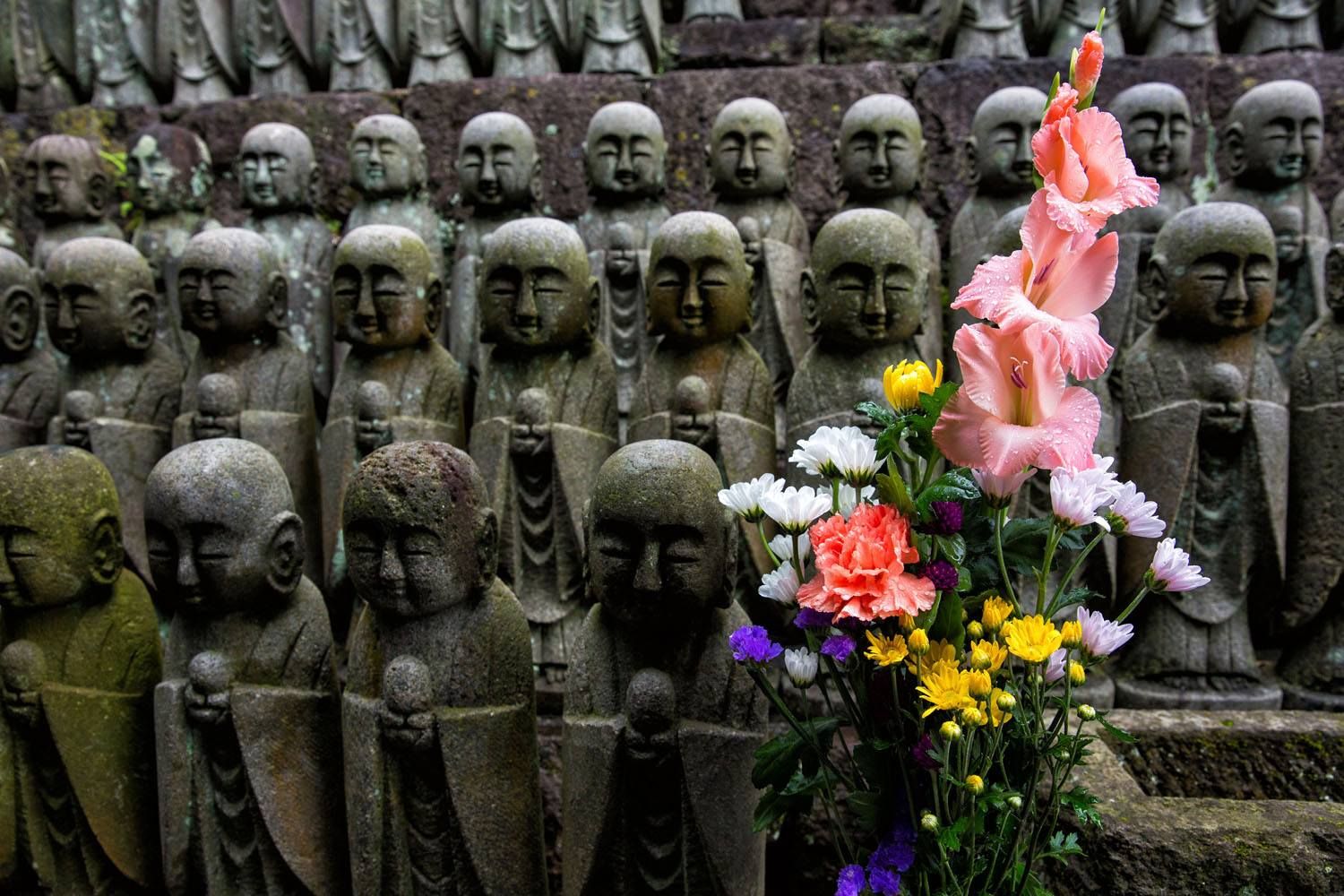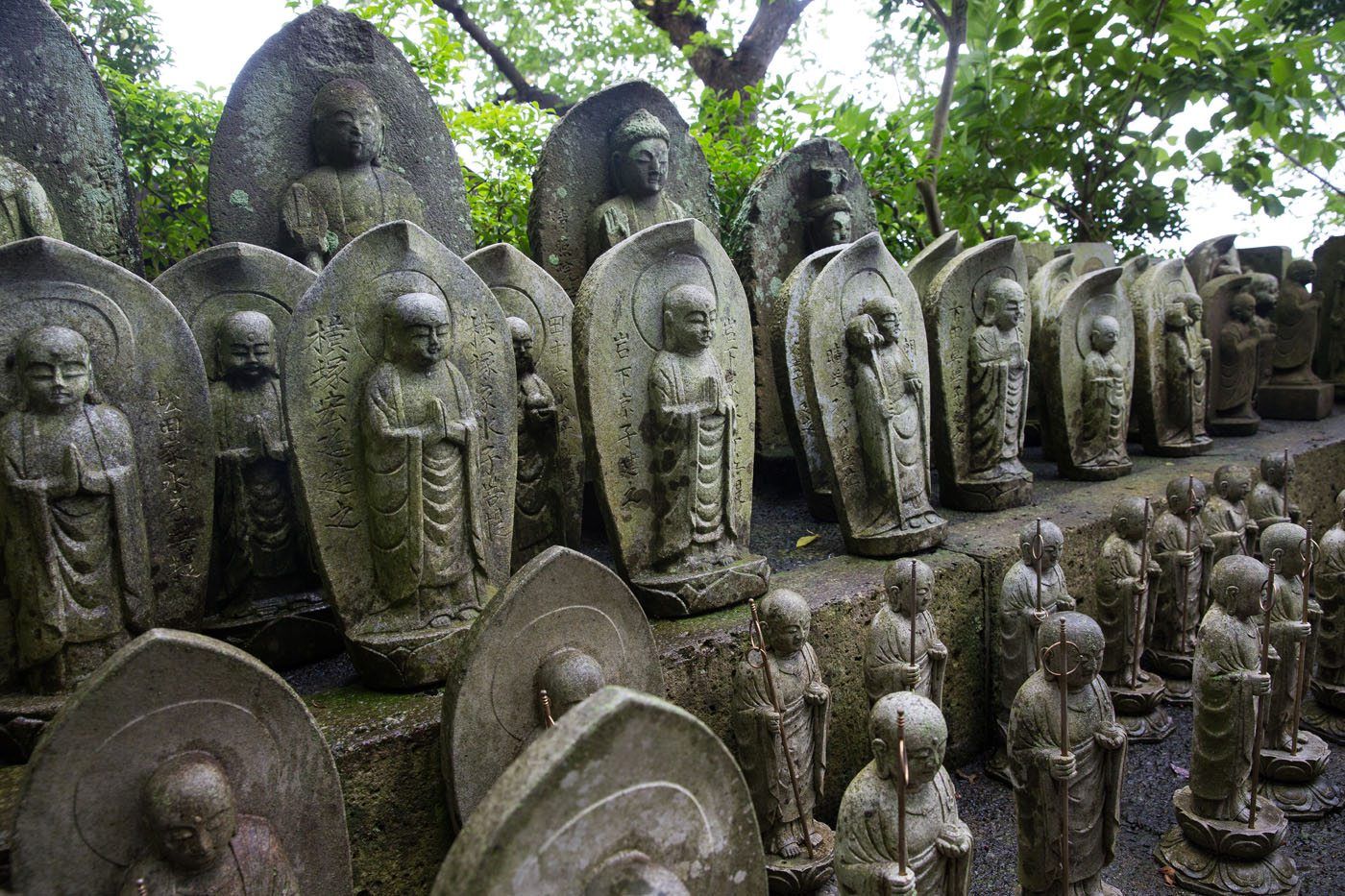 Hokokuji Temple (Takedera Temple)
This is another very popular temple. The highlight is the bamboo forest, similar to the Arashiyama Bamboo Forest in Kyoto, just on a smaller scale.
Getting here: Either walk the 30 – 40 minutes from Kamakura Station or take bus 23, 24, or 36 (10 minutes from Kamakura Station).
Kenchoji Temple
This temple is actually a complex of buildings and is the location of the oldest Zen training monastery. On a clear day, Mt Fuji can be seen from the temple.
Getting here: 15-20 minute walk from the Kita-Kamakura Station on the JR Yokosuka Line.
Engakuji Temple
This is one of Kamakura's great Zen temples and a beautiful place to visit in the fall. The numerous maple trees are one of the highlights of this temple.
Getting Here: Engakuji Temple is a short walk from Kita-Kamakura Station on the JR Tokosuka Line.
Enoshima
Enoshima is an island that is very popular with tourists. What draws so many people here? The views of Mt Fuji on a clear day, shrines, caves to explore, an aquarium, and a rugged coastline to explore.
Getting here: From Kamakura, take the Enoden line to Enoshima Station (25 minutes).
Kamakura Hiking Trails
For those who want to hike through the wooded hills of Kamakura, these trails are perfect. Three different trails connect the most popular temples. Good walking shoes are recommended and this should only be done during dry weather.
For more information on the hiking trails, visit the Japan Guide website.
About Our Experience
We visited Kamakura on a day trip from Tokyo in July. A typhoon was just making landfall, cutting our visit short. Therefore, we were only able to visit the Great Buddha and Hase-Dera Temple. We would have loved to hike the trails and tour the other temples.
---
More Information for Your Trip to Japan
KYOTO: Travel through Kyoto in Photos, learn about the best things to do in Kyoto, and read about our first impressions of Osaka and Kyoto.
DAY TRIPS FROM KYOTO: There are several great day trips you can take from Kyoto, including Himeji Castle, Hiroshima, and beautiful Nara, Japan.
TOKYO: Journey through Tokyo in photos.
SUMO WRESTLING: Watching Sumo wrestling is one of the best things to do in Japan. We write about our experience and get tips on how you can do the same in our article How to Watch Sumo Wrestling in Japan.
DESTINATIONS AROUND THE WORLD: For more places to visit around the world, check out our Destinations page.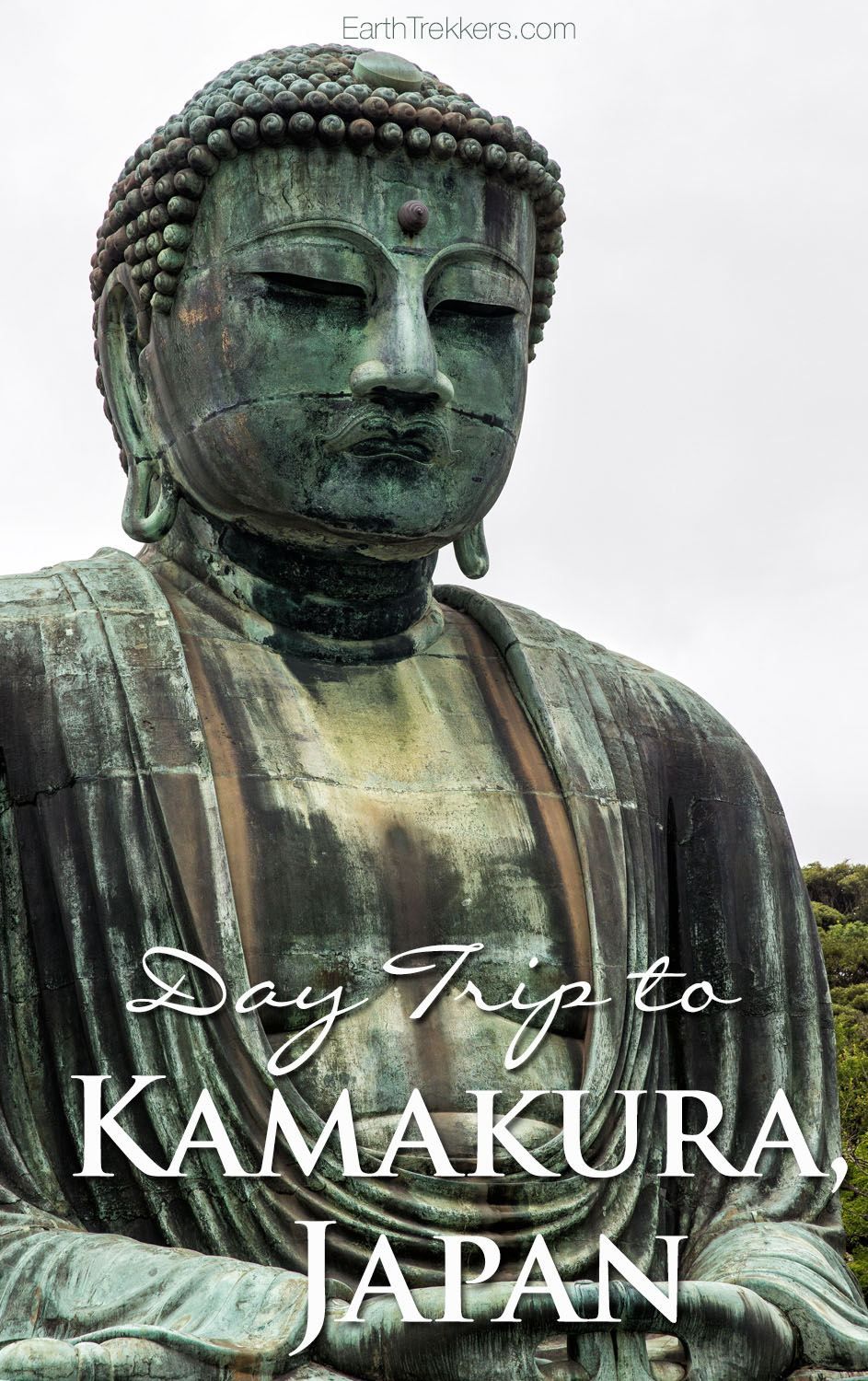 All rights reserved © Earth Trekkers. Republishing this article and/or any of its contents (text, photography, etc.), in whole or in part, is strictly prohibited.