Since arriving in Japan, we have been sightseeing at warp speed. The clock is ticking…in just two short weeks our amazing adventure will be coming to a conclusion and we will be back in Columbia, Maryland. Feeling the need to squeeze every ounce that we can out of these last few weeks, we are out and about all day long, touring Japan, falling in love with yet another country.
For a total of 15 days we will be in Japan, our time split between Kyoto and Tokyo, with several day trips from each location. We have been seeing so much that it is almost impossible to keep this blog updated with our activities (but giving me plenty to write about later!). Until I can write more, here are some of my favorite Kyoto photos.
Note: This post is a recap of our time in Kyoto and it was written in 2015 during our trip around the world. For more information on things to do in Kyoto, check out our post Best Things to Do in Kyoto.
Kyoto in Photos
Fushimi Inari Taisha
Kyoto is the cultural heart of Japan, filled with temples, castles, museums, places to watch the tea ceremony, and Gion, home of the geishas. Our first look into amazing Kyoto was the Fushimi Inari Taisha and it's 10,000 shinto gates.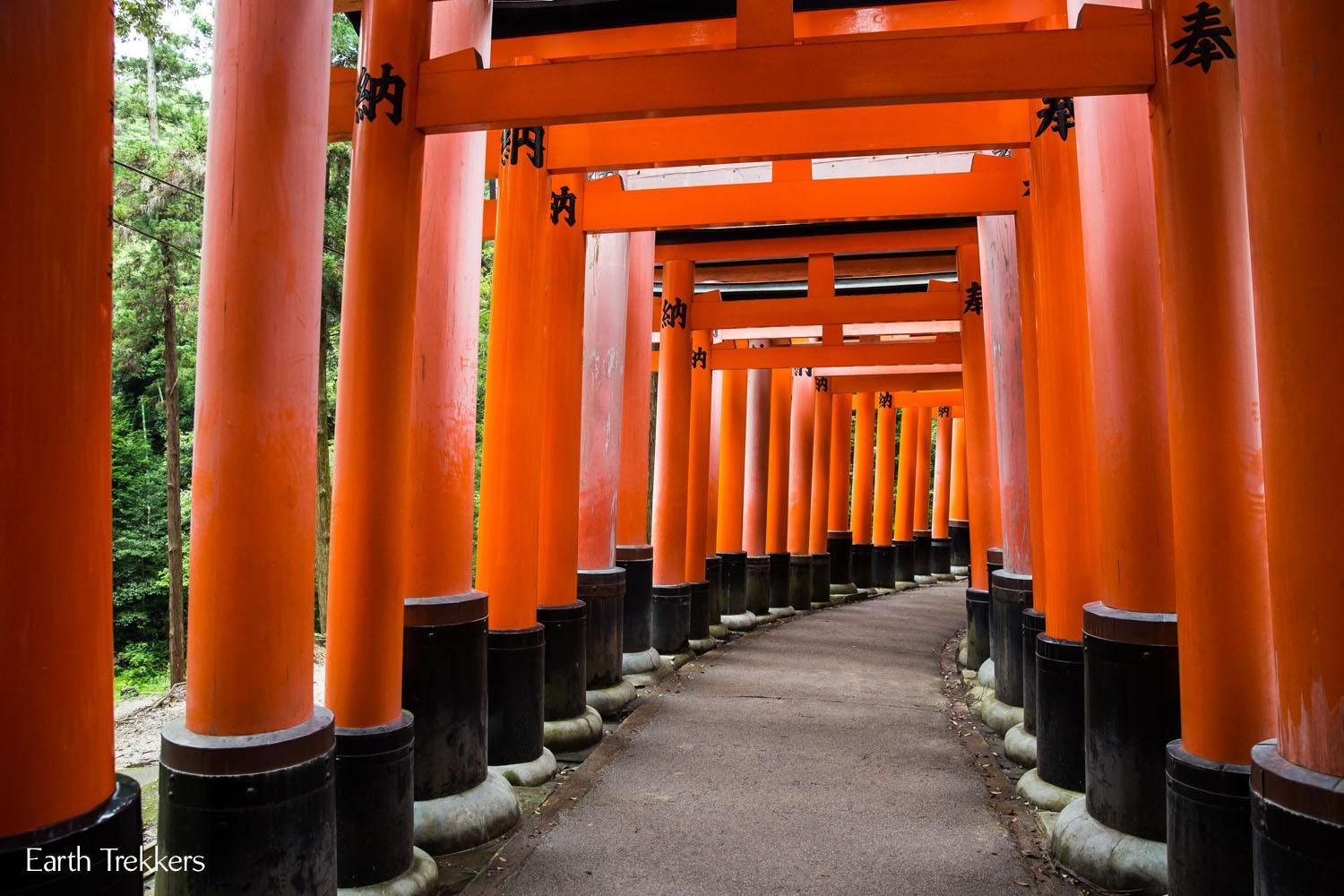 Arashiyama Bamboo Forest
Like Fushimi Inari, the Arashiyama Bamboo Forest is another popular sight in Kyoto. When we visited it was quiet, peaceful, and almost empty of tourists.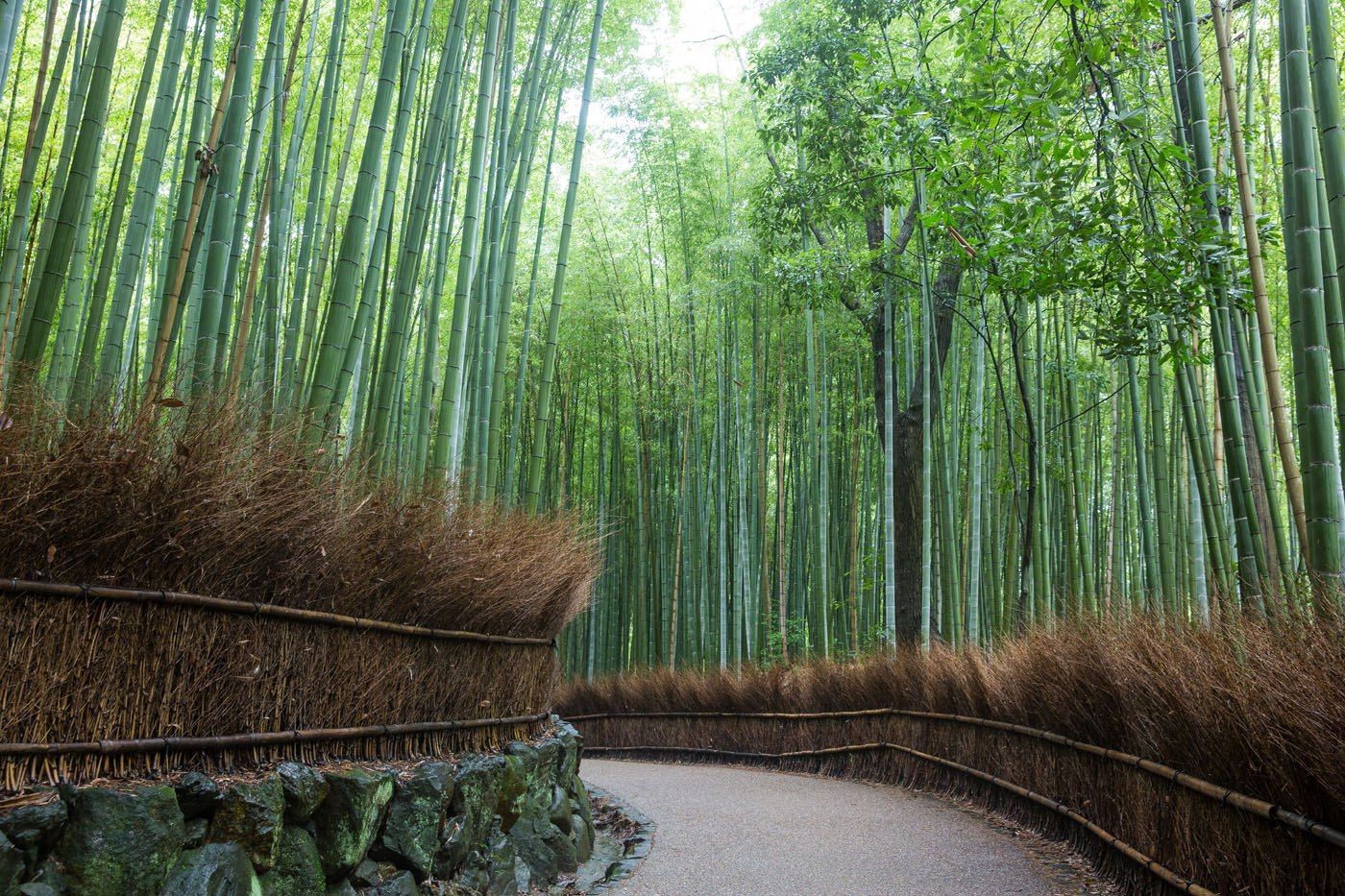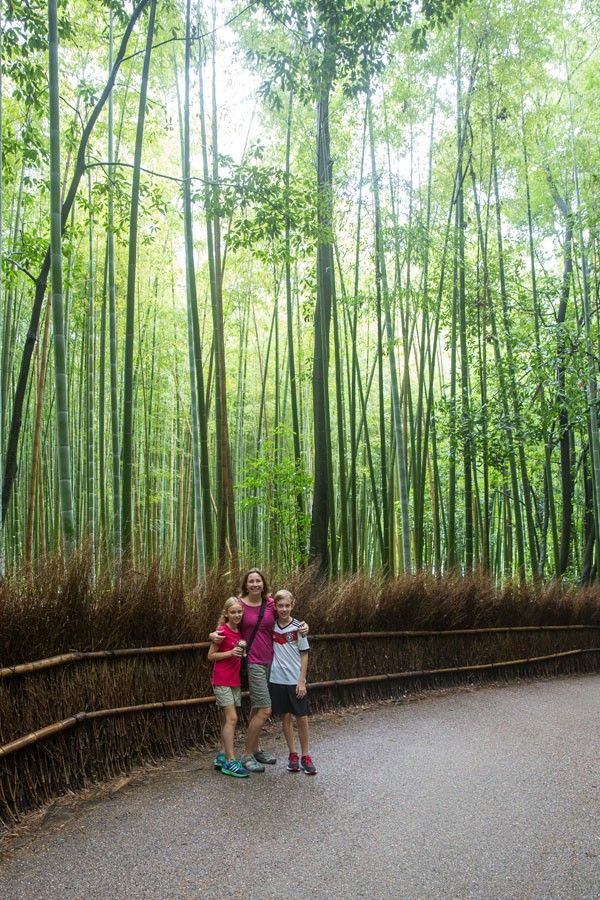 Tenryu-ji Temple
Next to the Arashiyama Bamboo Forest is the Tenryu-ji Temple, giving us our first look at the zen gardens that Japan is so famous for.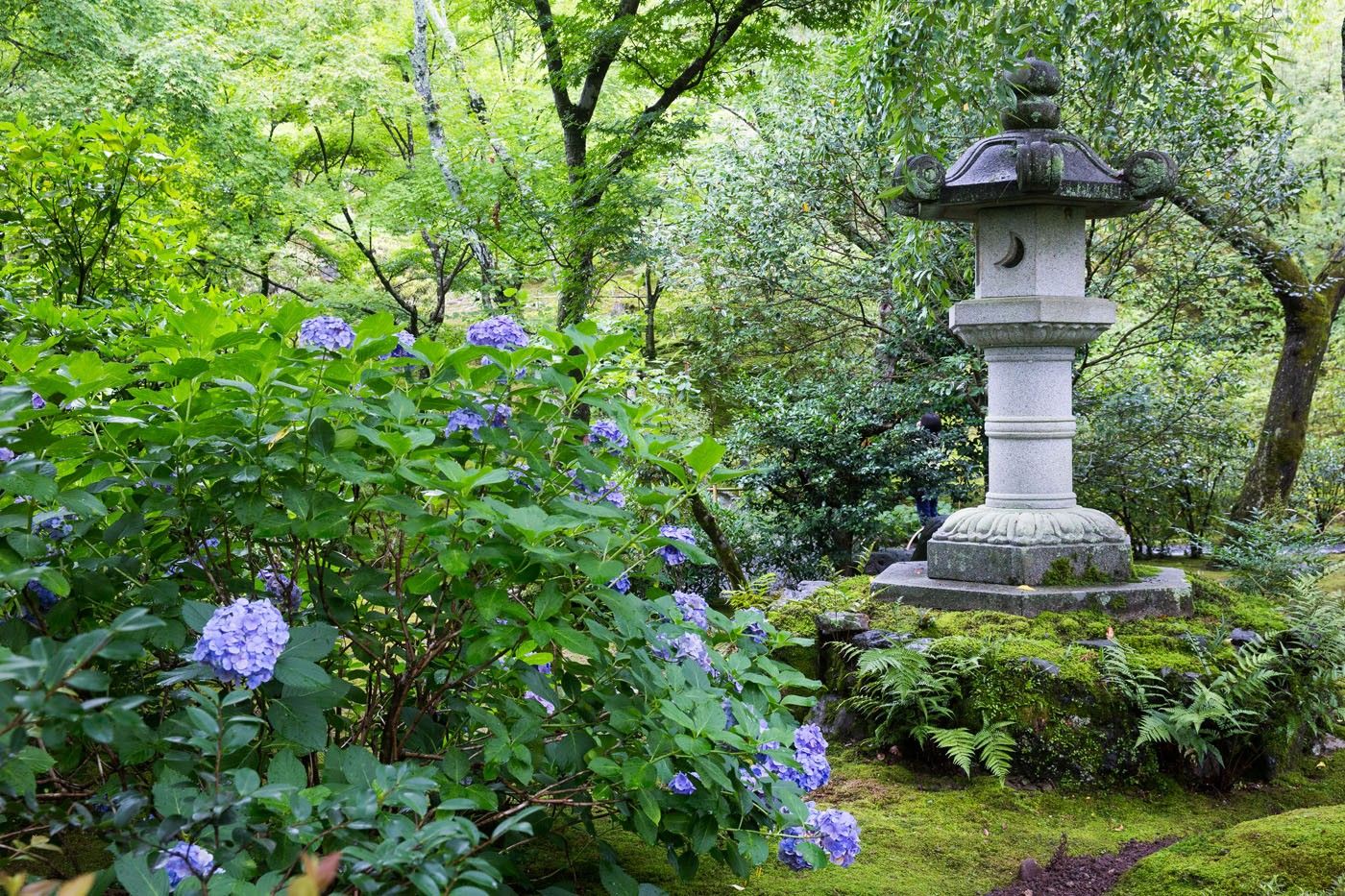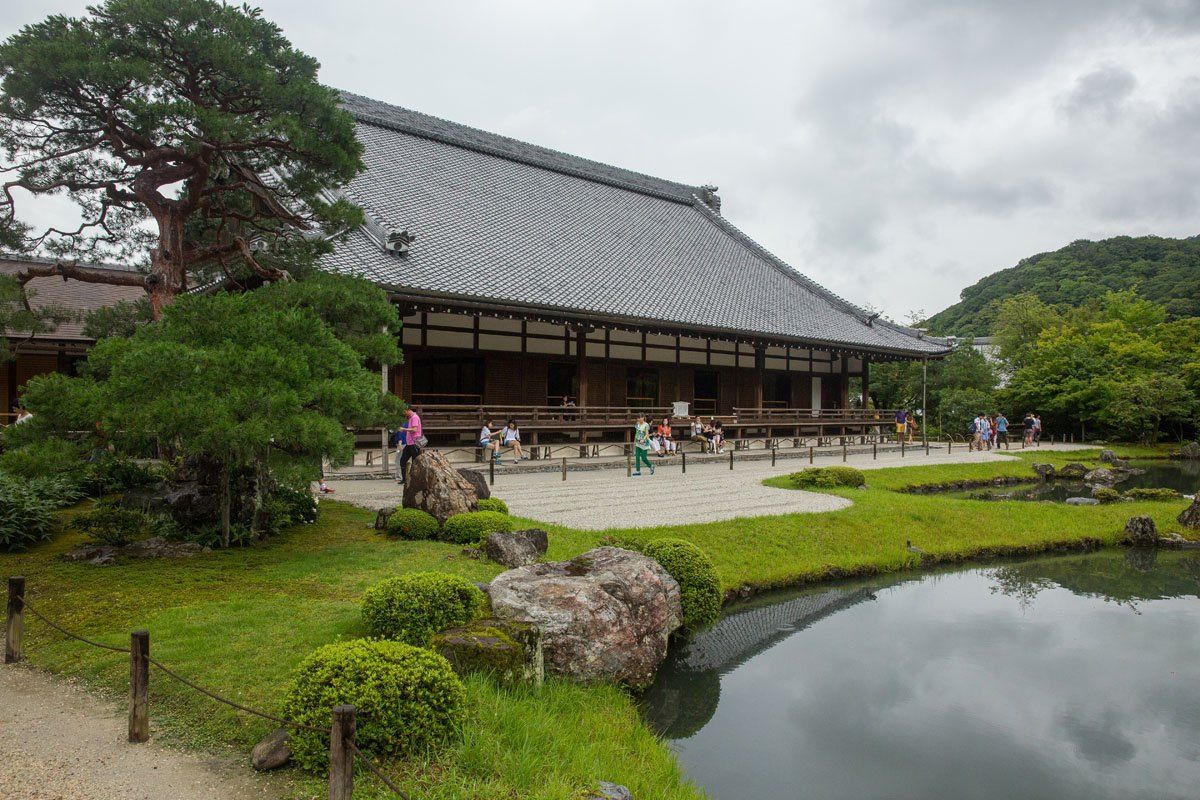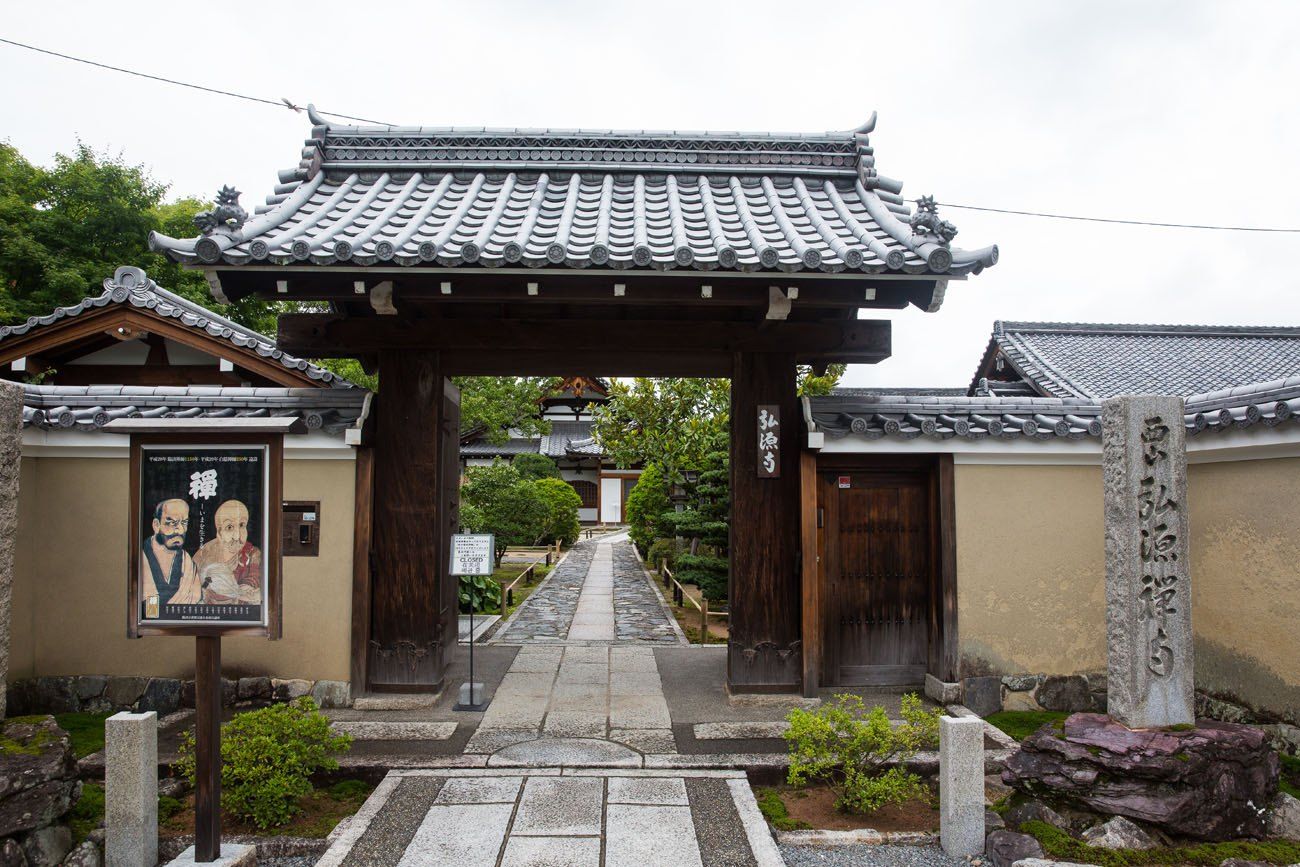 Monkey Park
From the Tenryu-ji Temple we crossed the Katsura River and climbed up to Monkey Park. Here we fed the monkeys by hand and had great views out over Kyoto.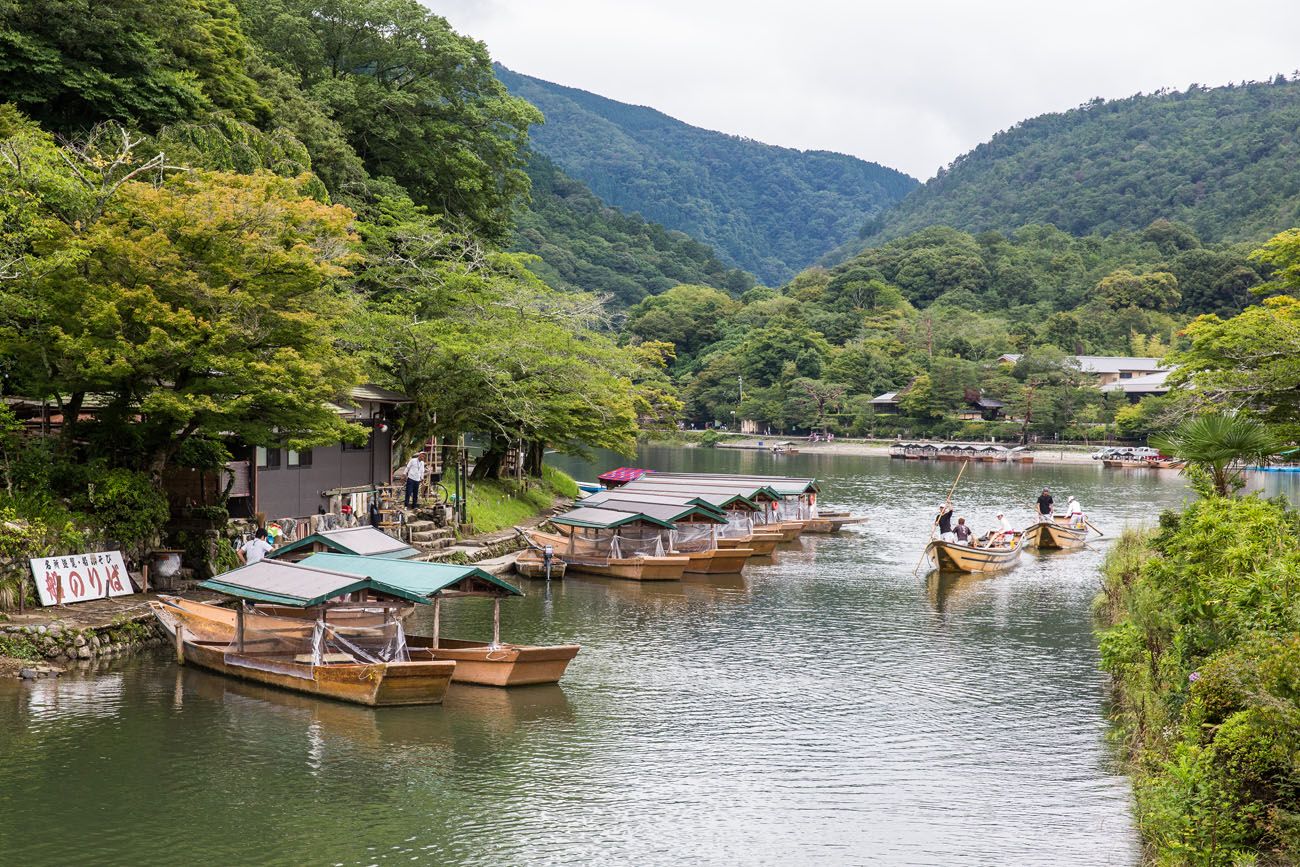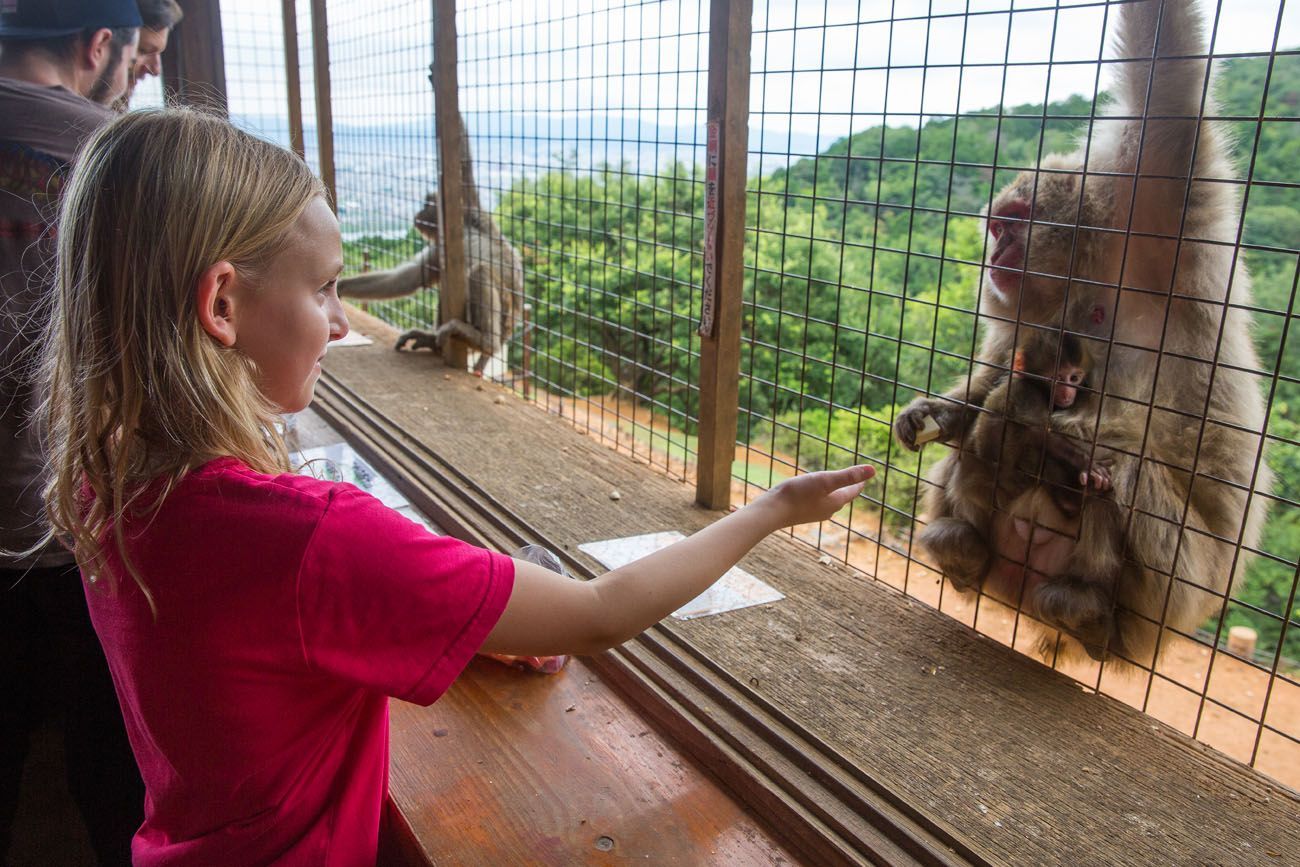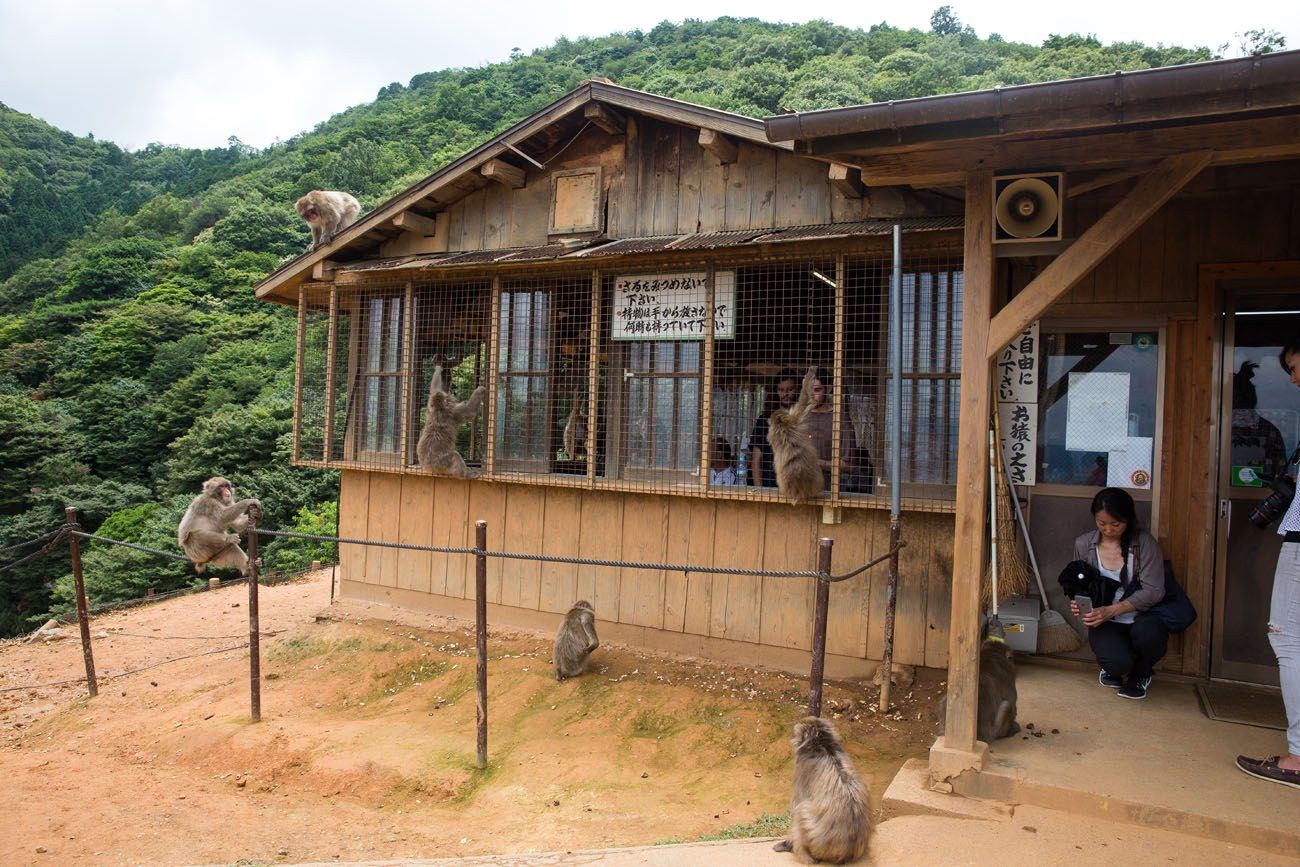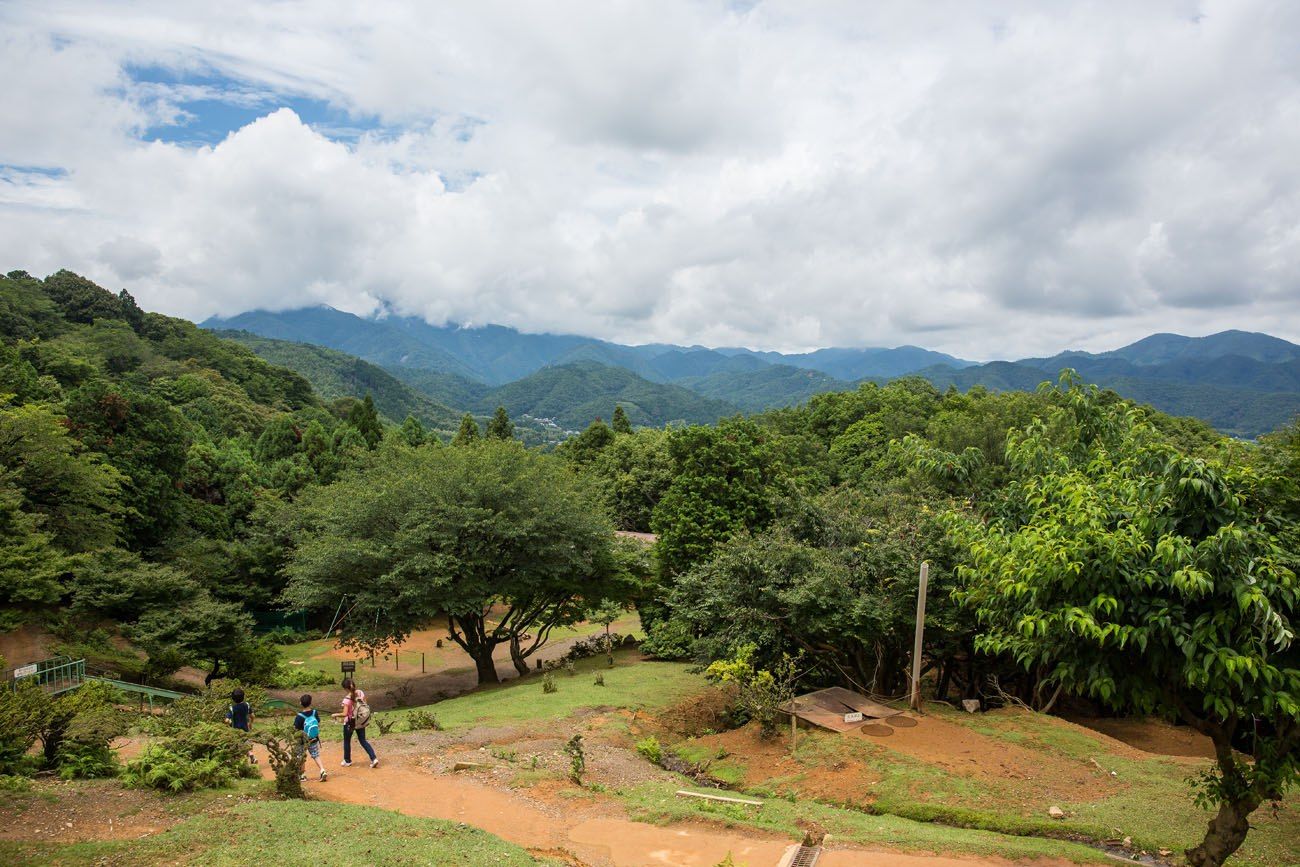 Kinkaku-ji Temple
One of our favorite temples was Kinkaku-ji Temple, also known as the Golden Temple. We arrived at the same time as a large group of Chinese tourists. The visit was very crowded and Tyler and Kara were just as a big of an attraction as the temple.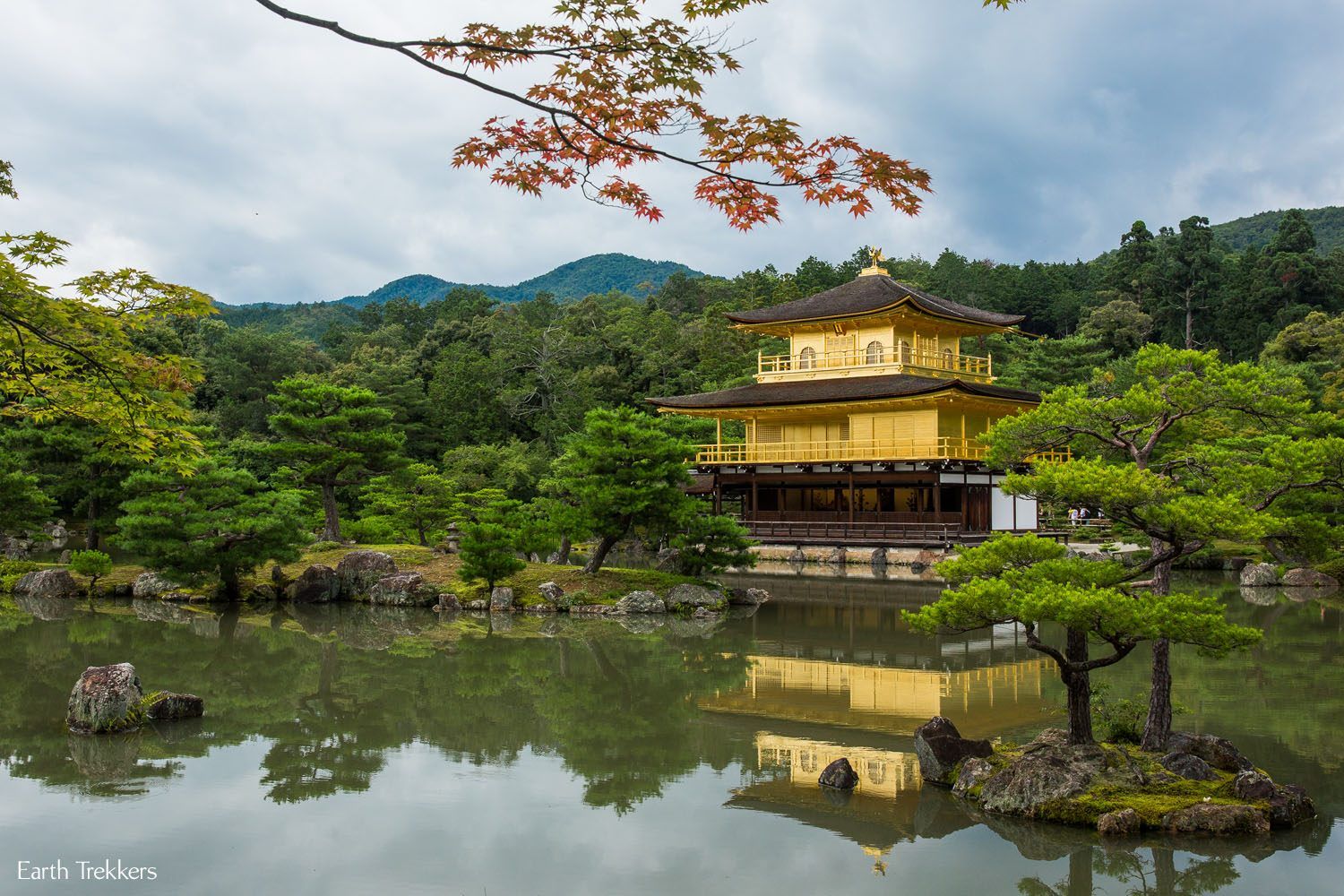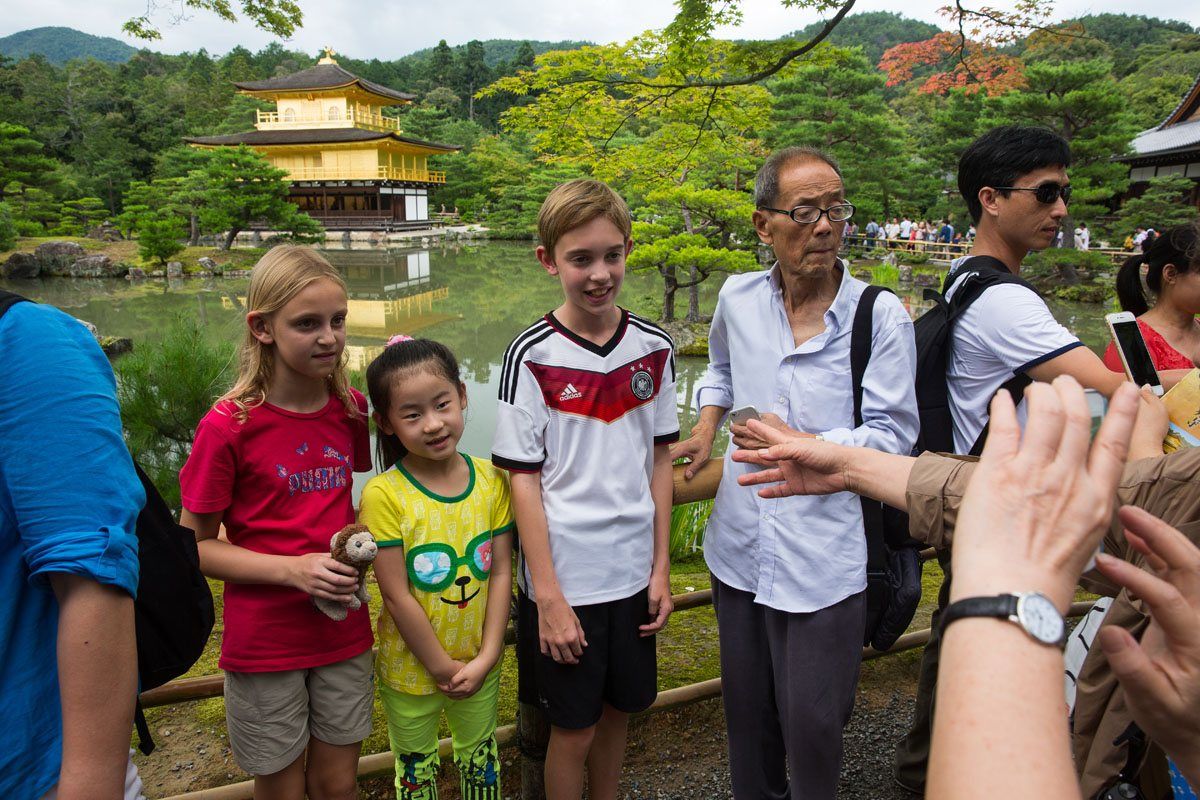 I love this photo, taken just outside of Kinkaku-ji Temple.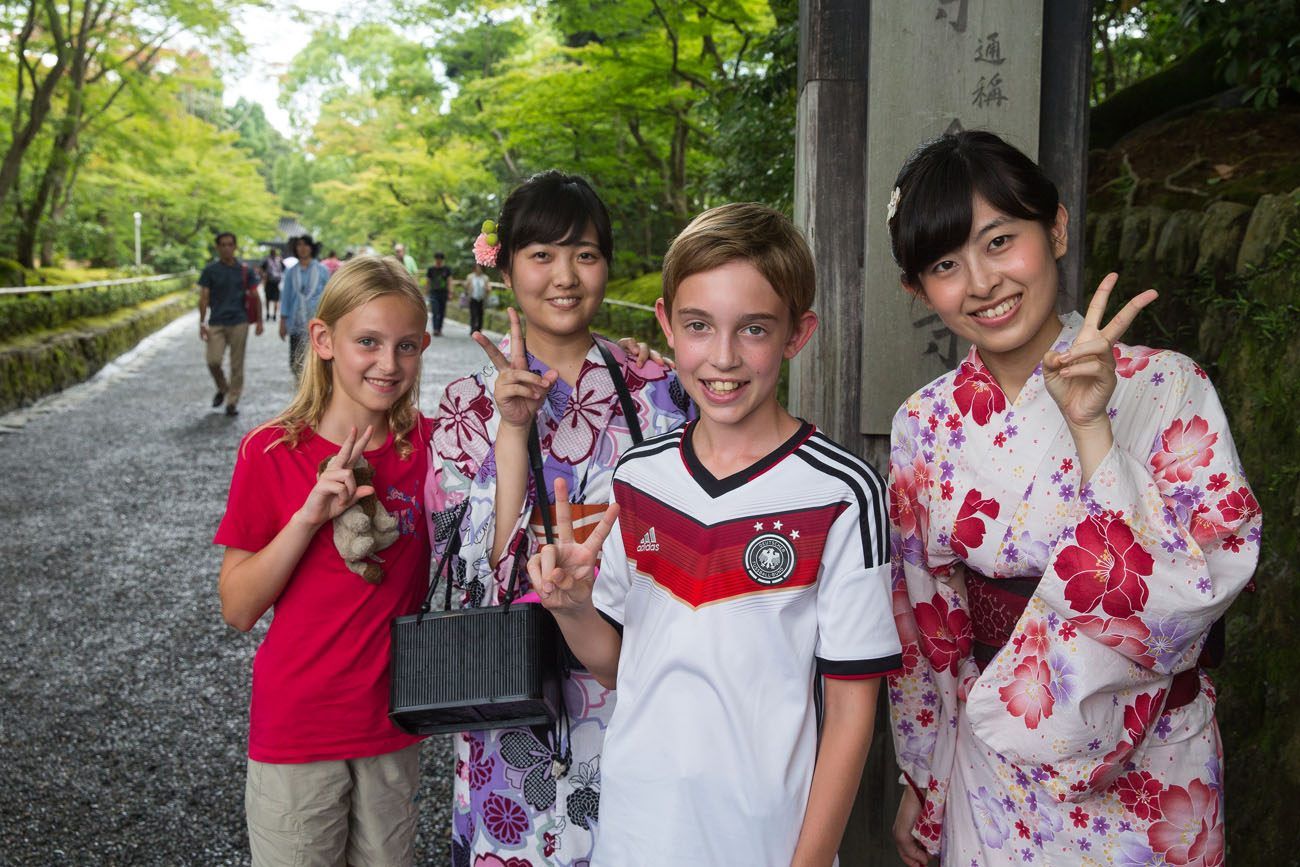 Searching for Geisha
We met up with Stephanie, a co-worker of Tim's from AGI, along with her sister, Sophie, and had dinner on Pontocho Alley. After dinner, we walked around Gion, the best spot to see a geisha or maiko (apprentice geisha).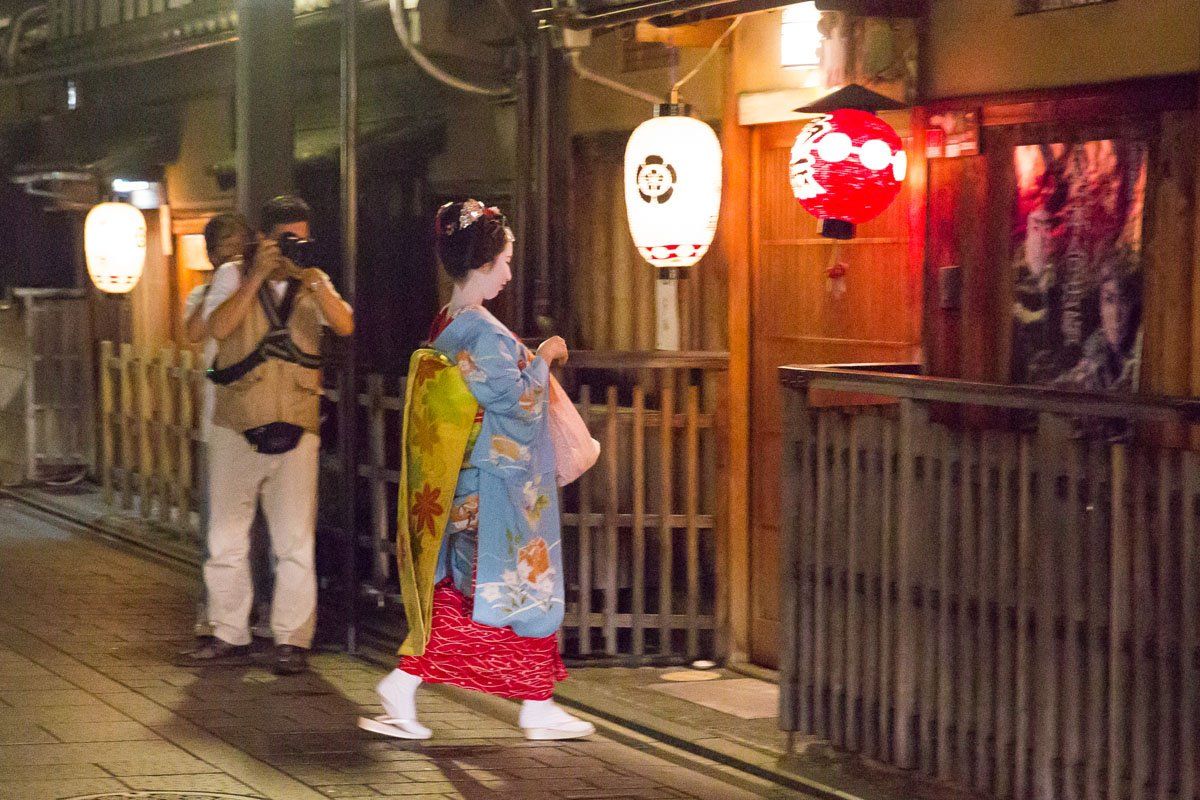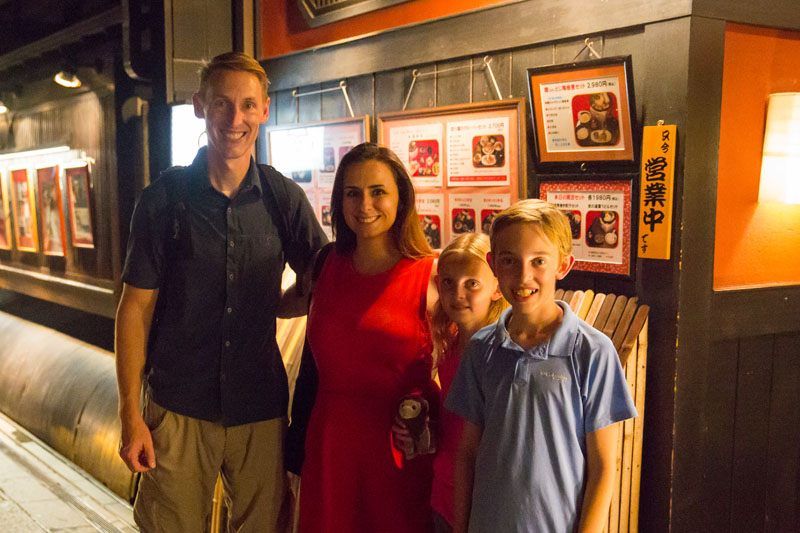 Earlier at dinner…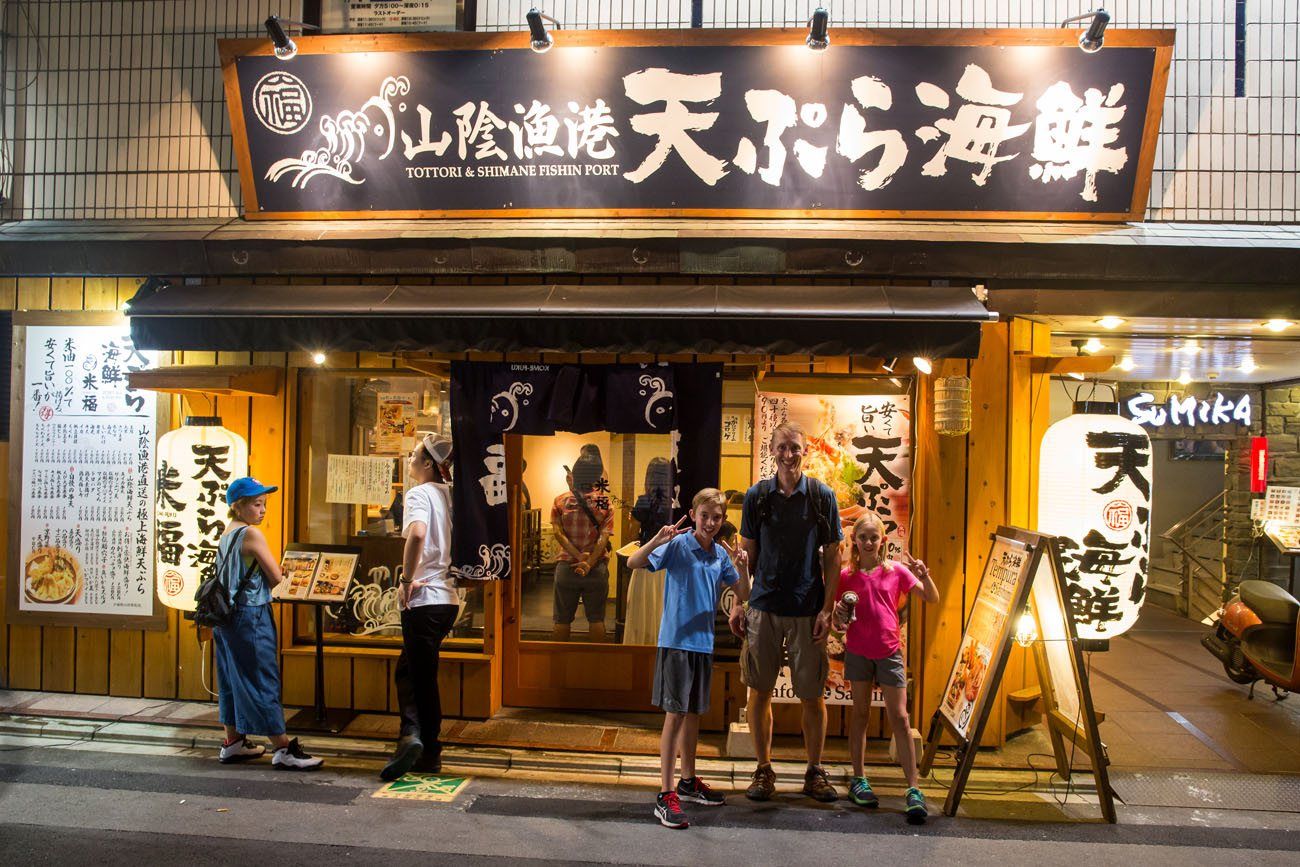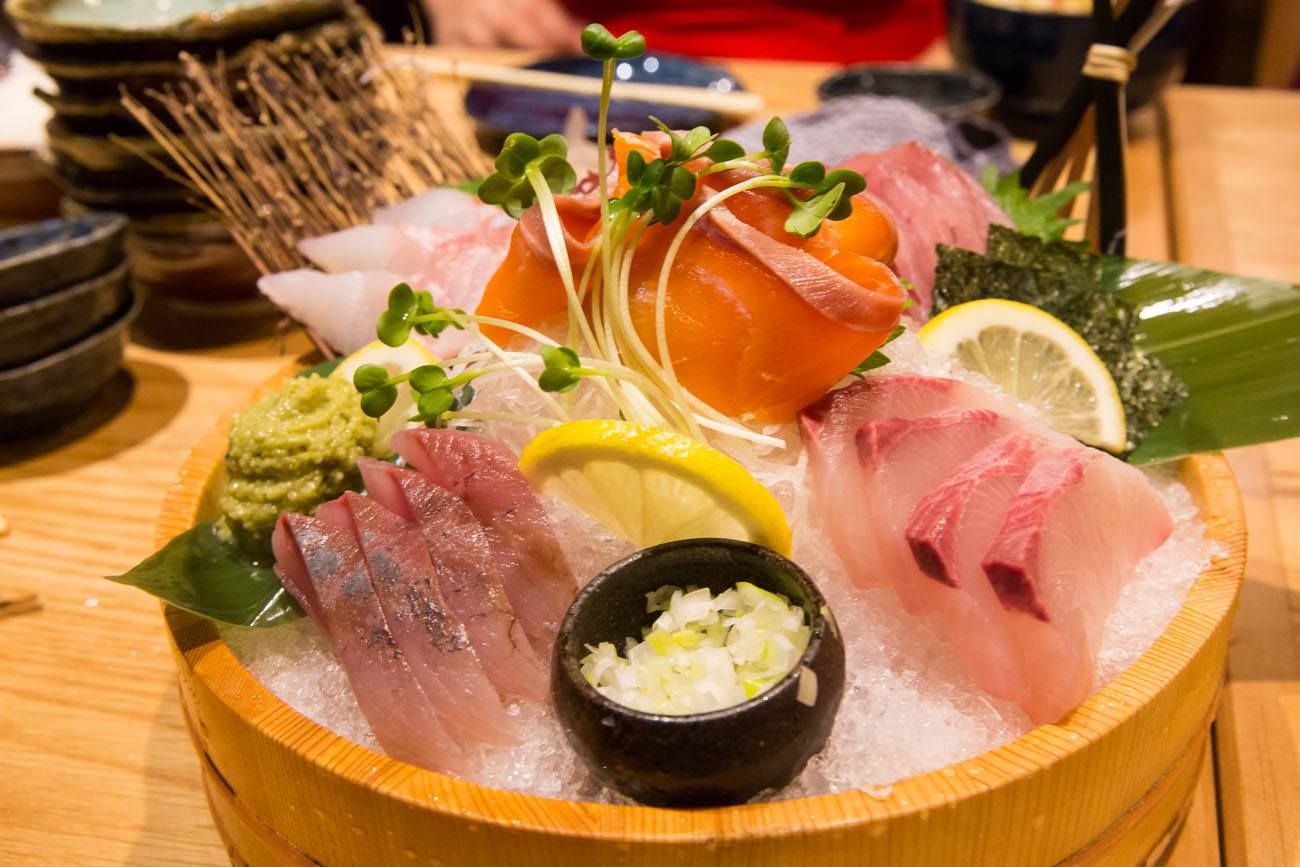 Eating the food was one of our favorite things about visiting Japan. Everyday we ate sushi; it was so cheap and tasted delicious! But we had fun trying everything…yakitori, okonomiyaki, tonkatsu, tempura, and ramen noodle soup.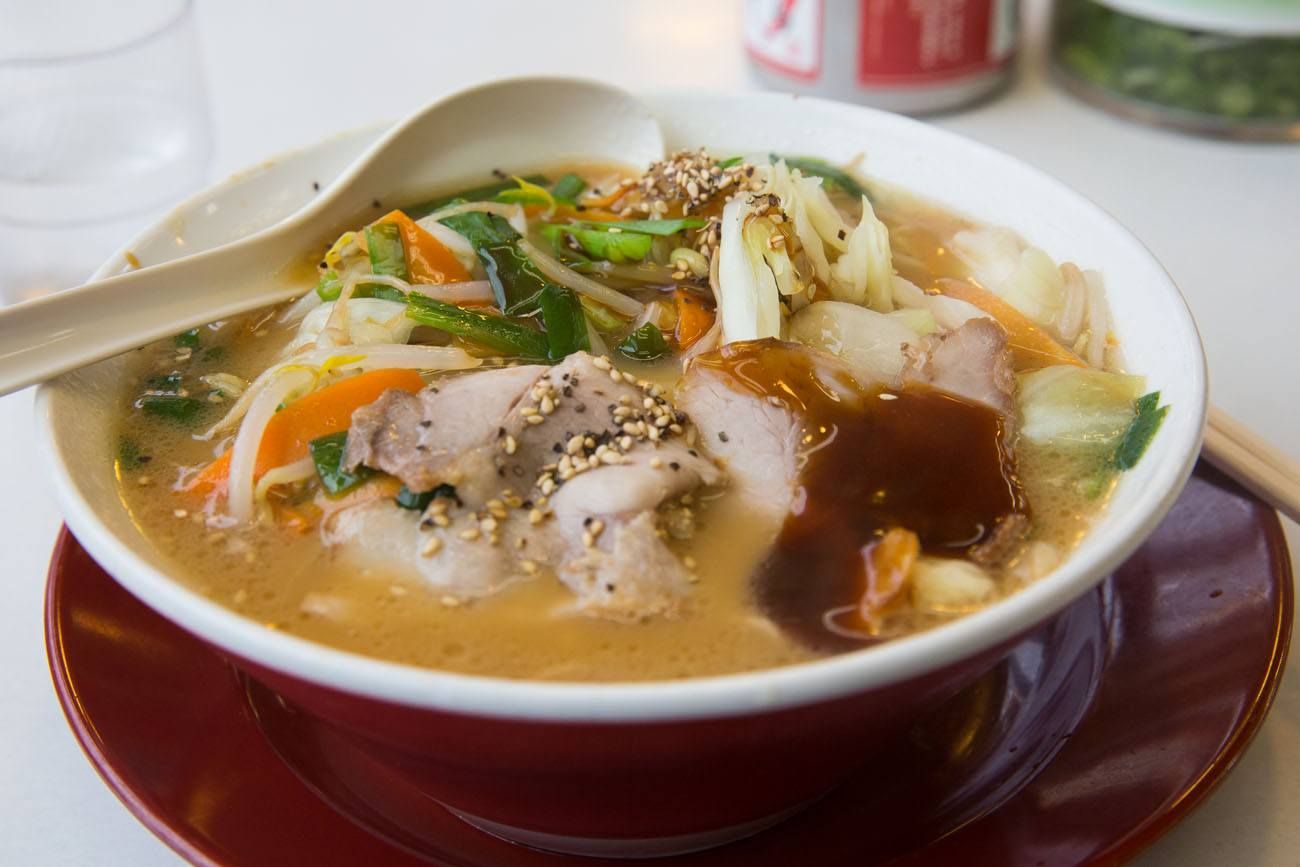 Nishiki Market
We also had fun walking through the Nishiki Market, trying raw and cooked fish, and once again, wondering what everything was. We have been wondering what a lot of things are in Japan, since most things are written in Japanese and do not have English translations.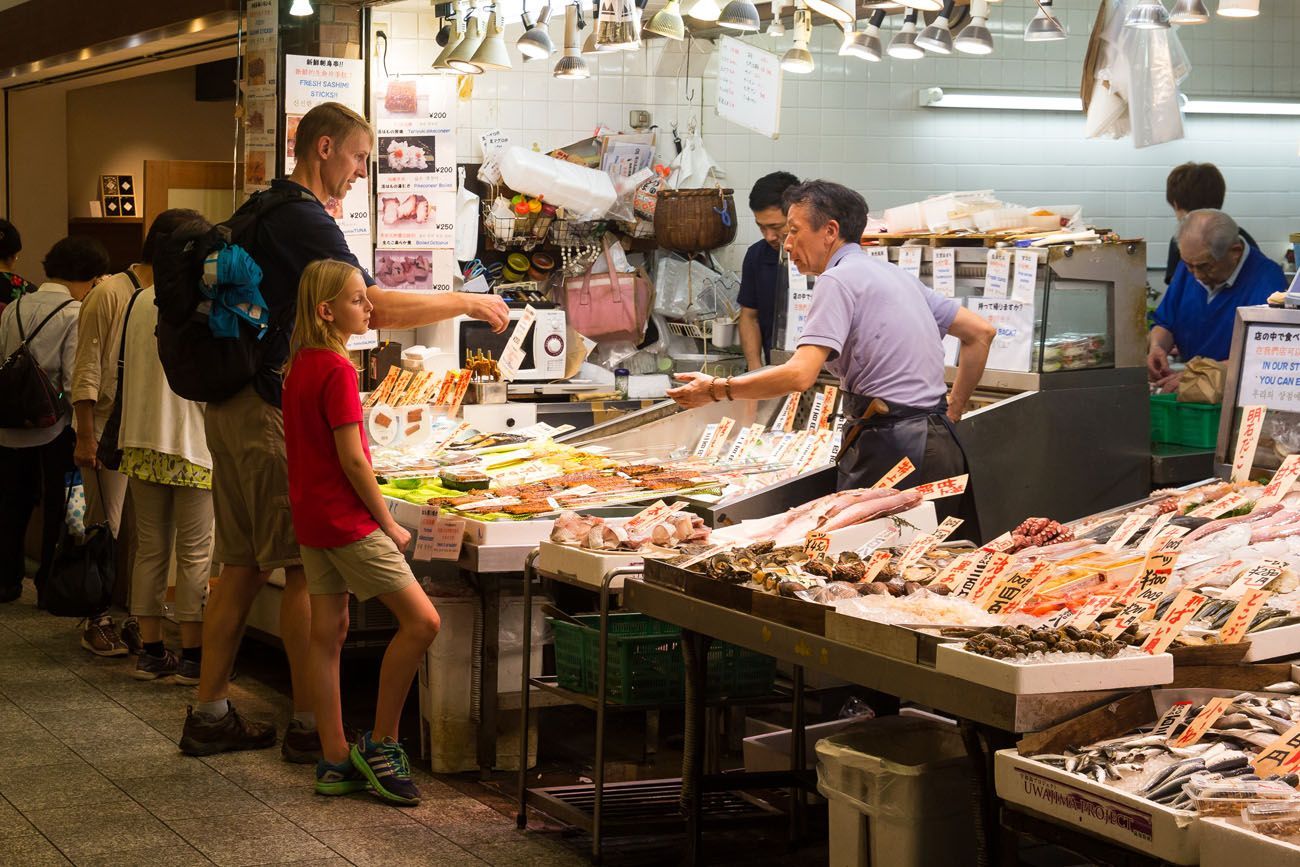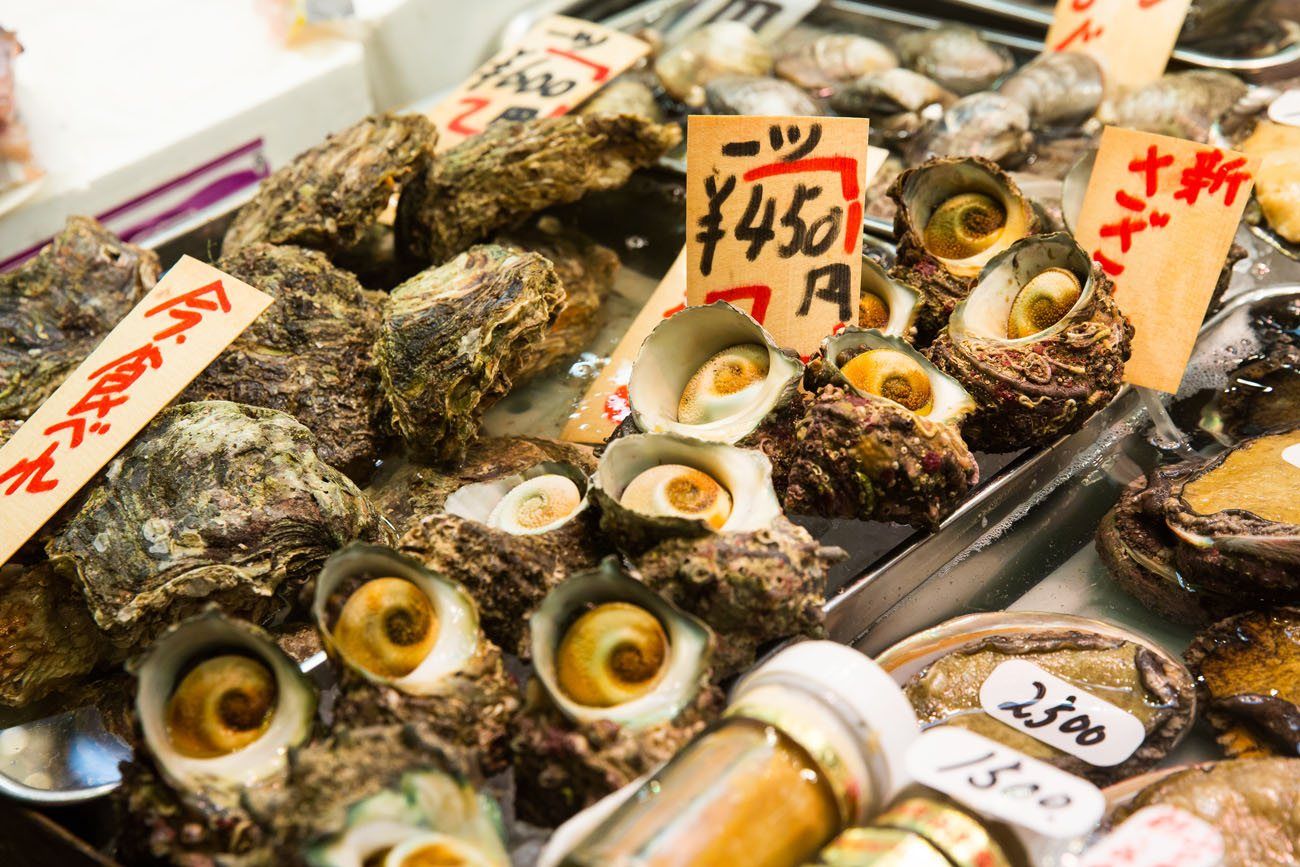 Kiyomizu-dera
Kiyomizu-dera was the largest and most crowded temple we visited in Kyoto. Our favorite part were the wishing shrines, where charms for good luck can be purchased. We didn't buy any good luck charms but I was tempted by the "safety travel" and "for against disaster."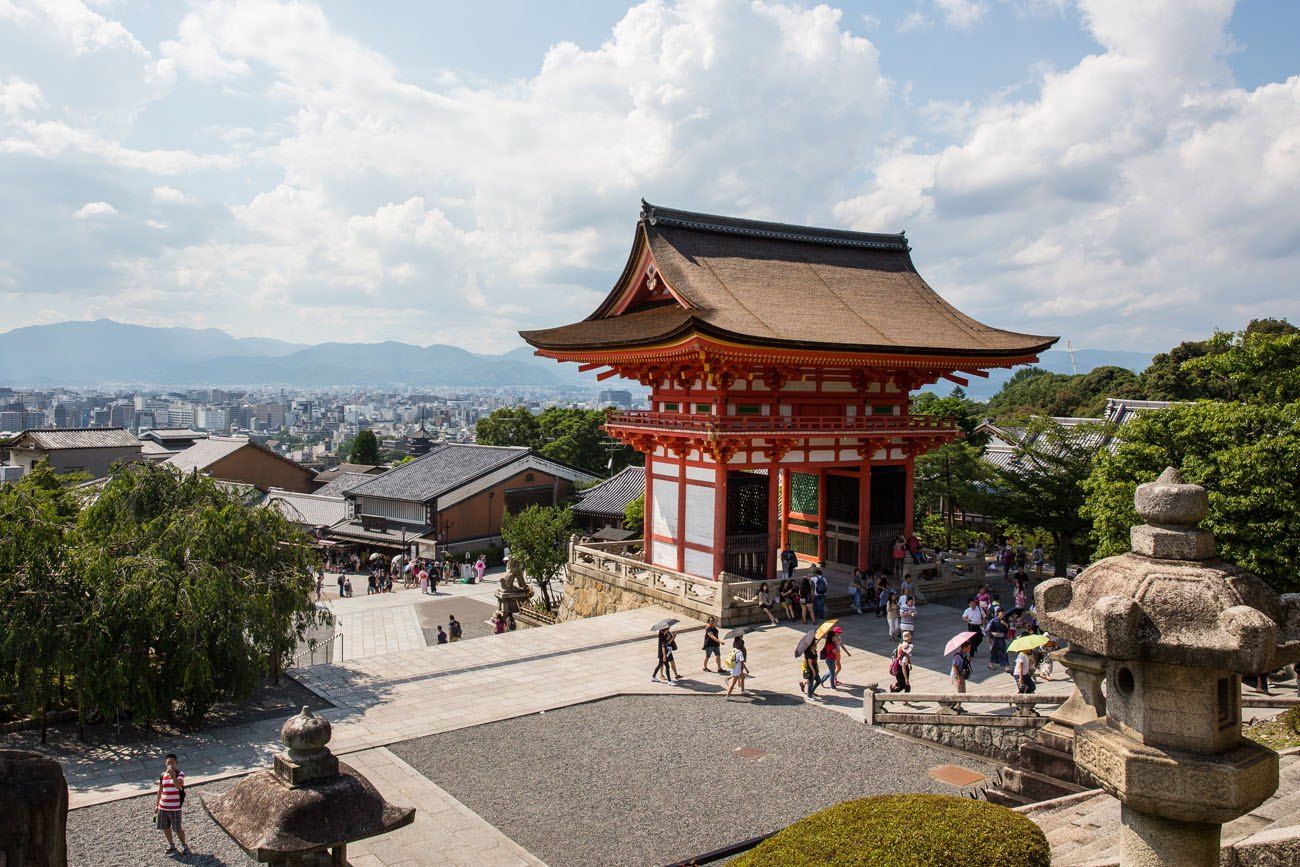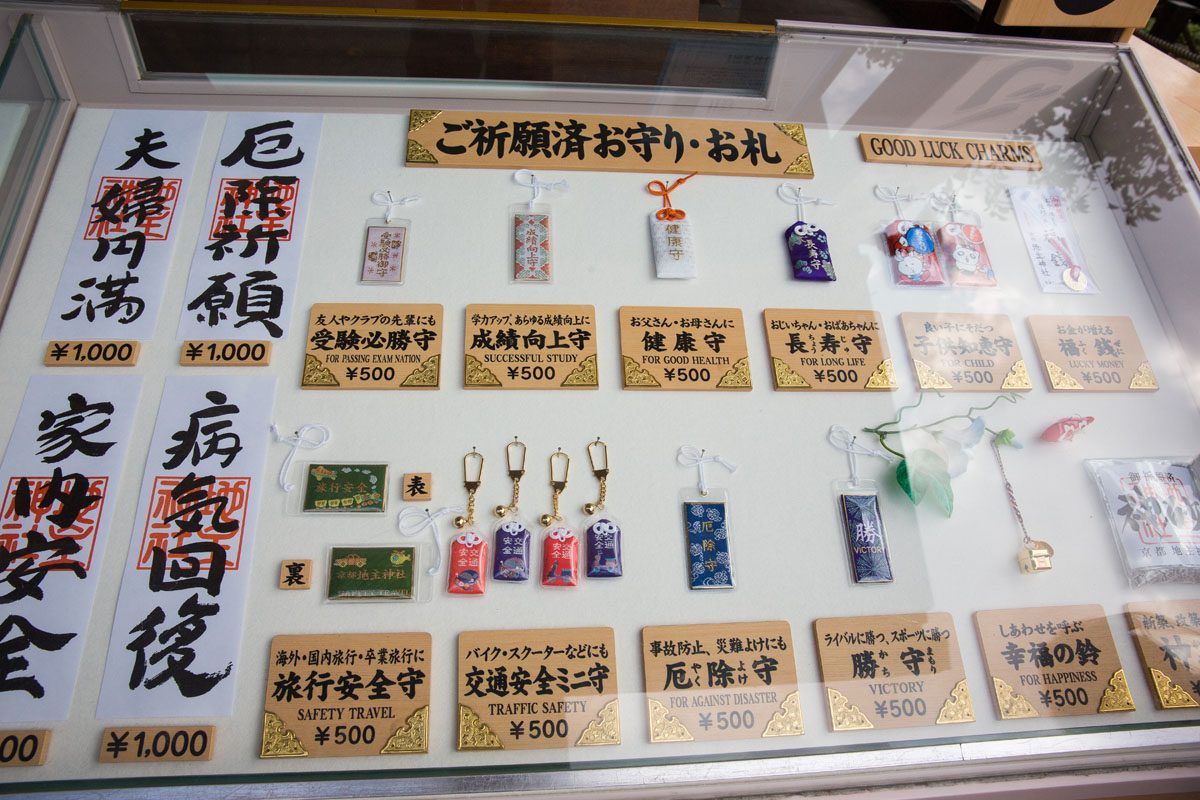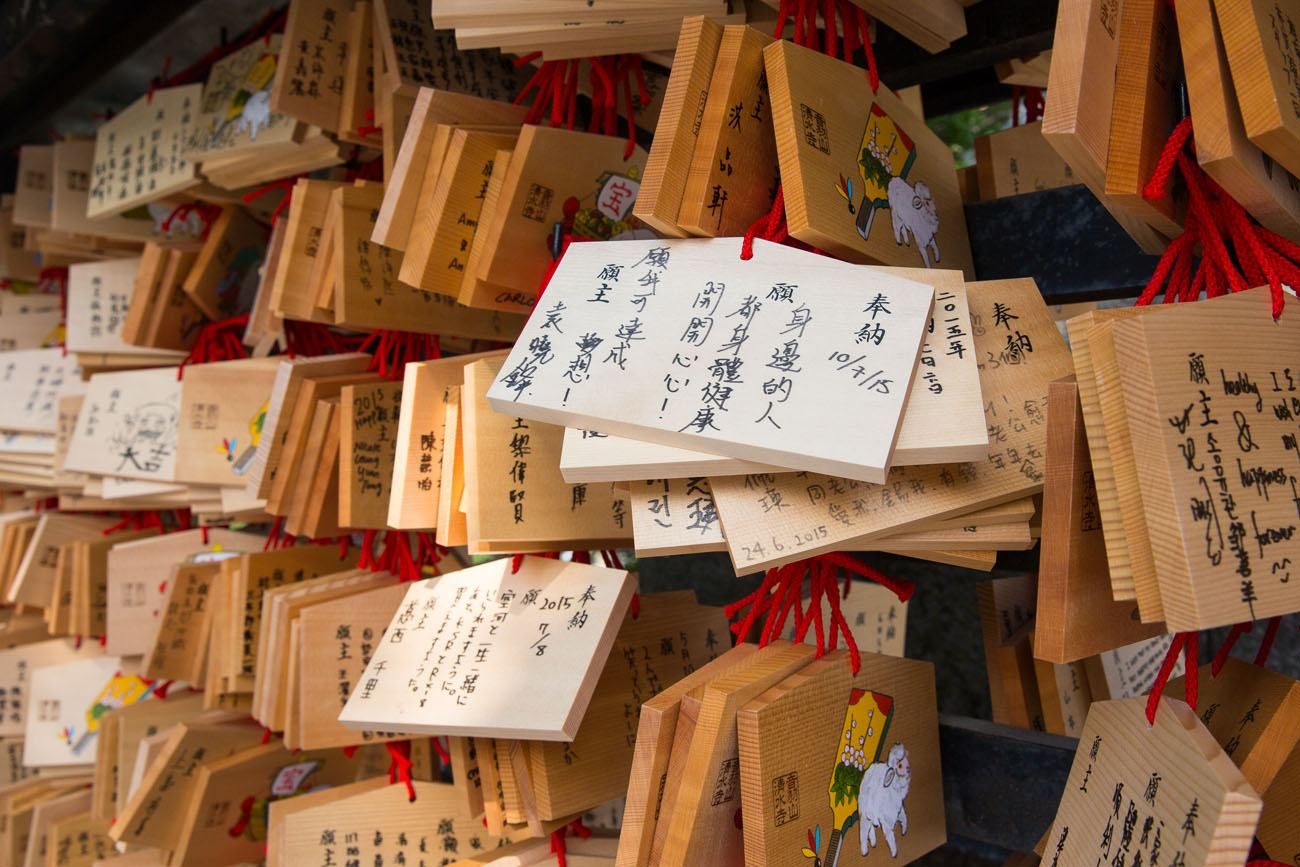 From Kiyomizu-dera we strolled along the shopping streets in the area. We got very lucky, stumbling upon a Japanese couple and their photo session.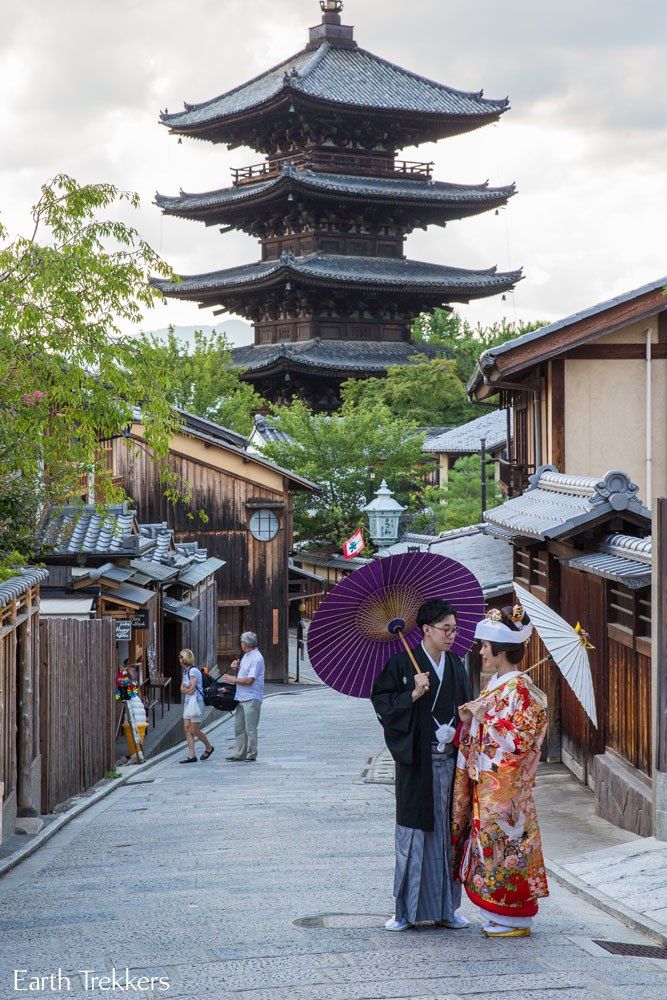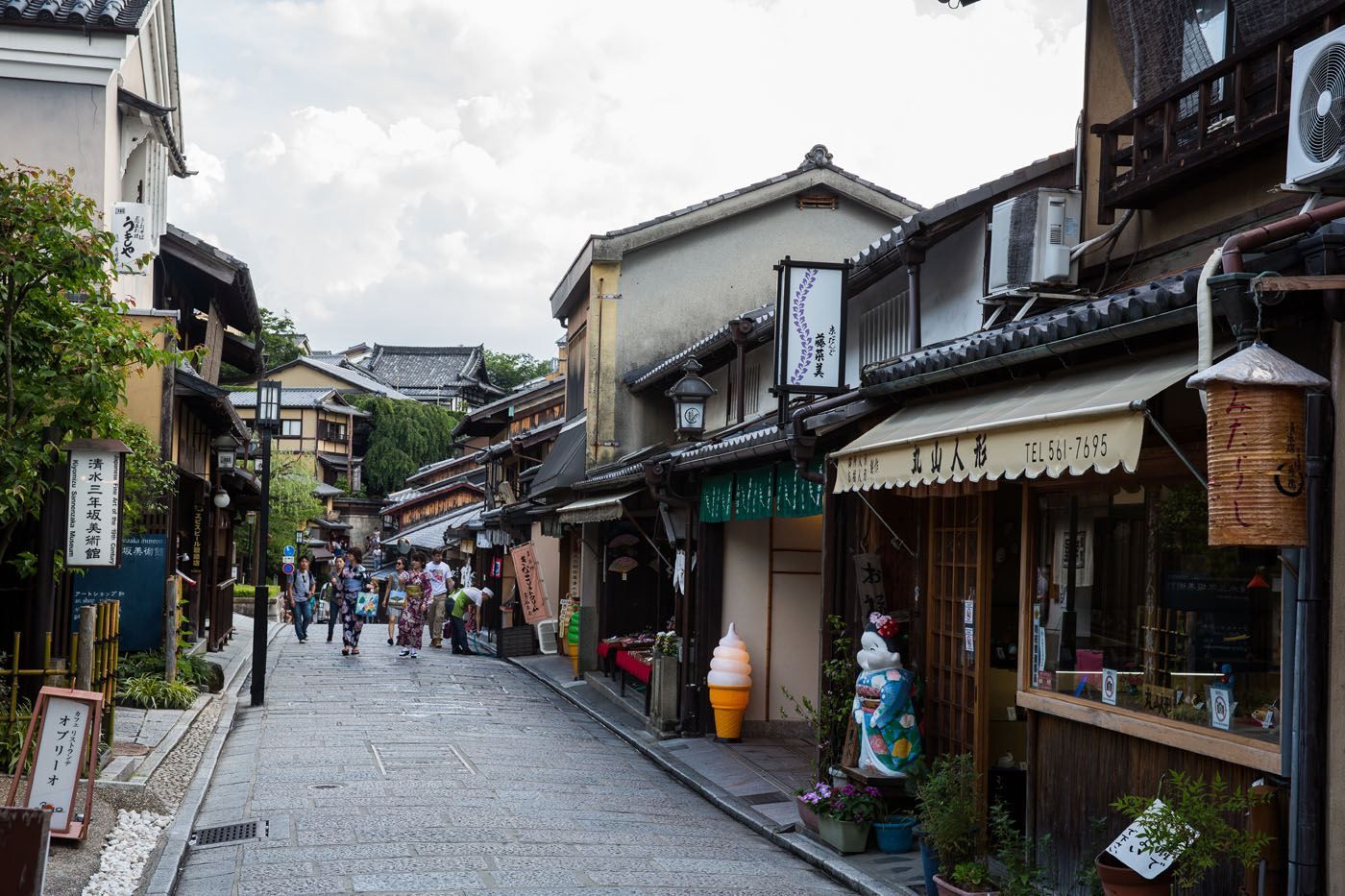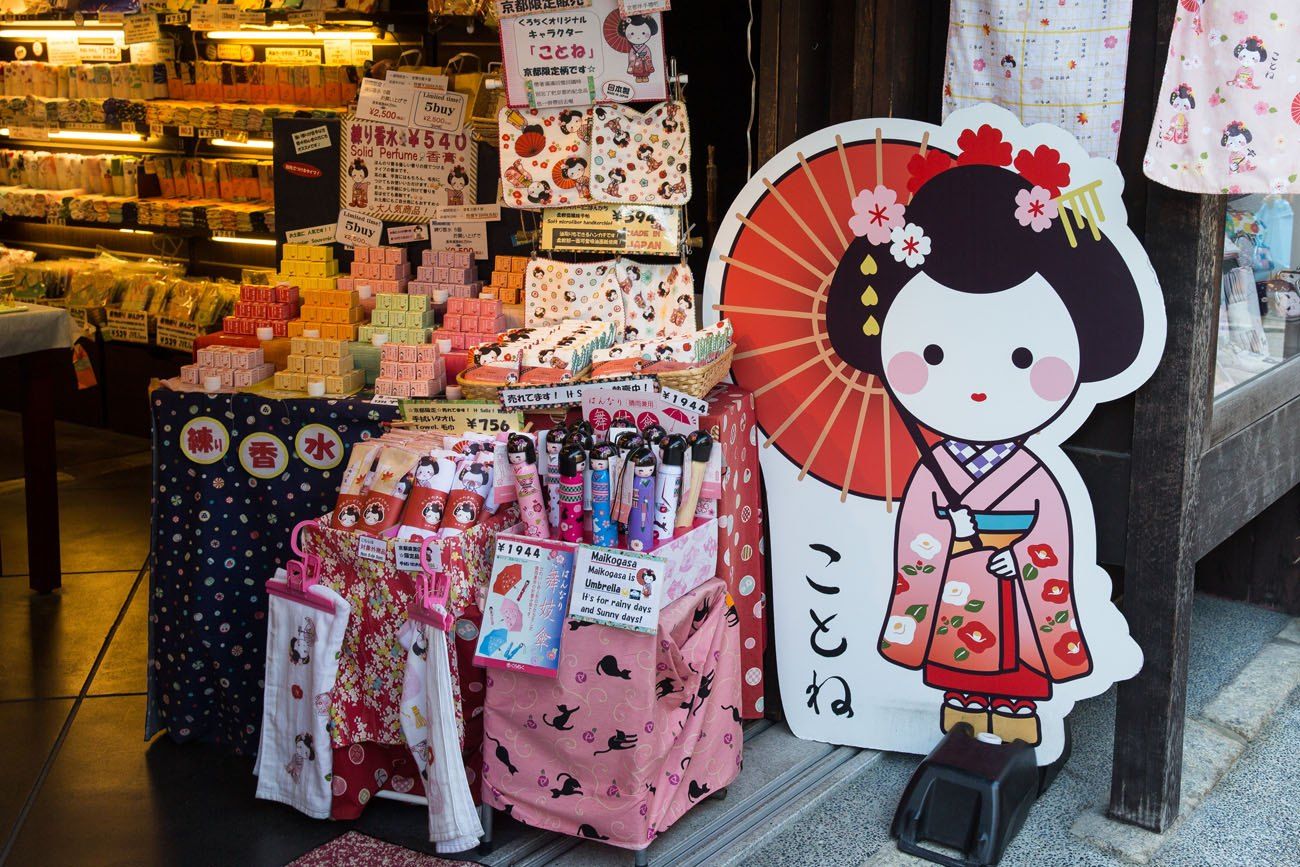 Buying a Katana Sword
Tyler was the biggest shopper of the four of us, purchasing a genuine katana sword at a specialty shop in Kyoto. He saved his money and talked about this since early in our trip. Tyler researched where to go and it was at Tozando's in Kyoto that he custom made his katana sword. In one month it will be making its journey to Maryland, arriving not too much longer after we do.


Manga
Another thing we saw a lot of was manga, a type of Japanese comic books. These are so much more popular in Japan than comic books are in the US.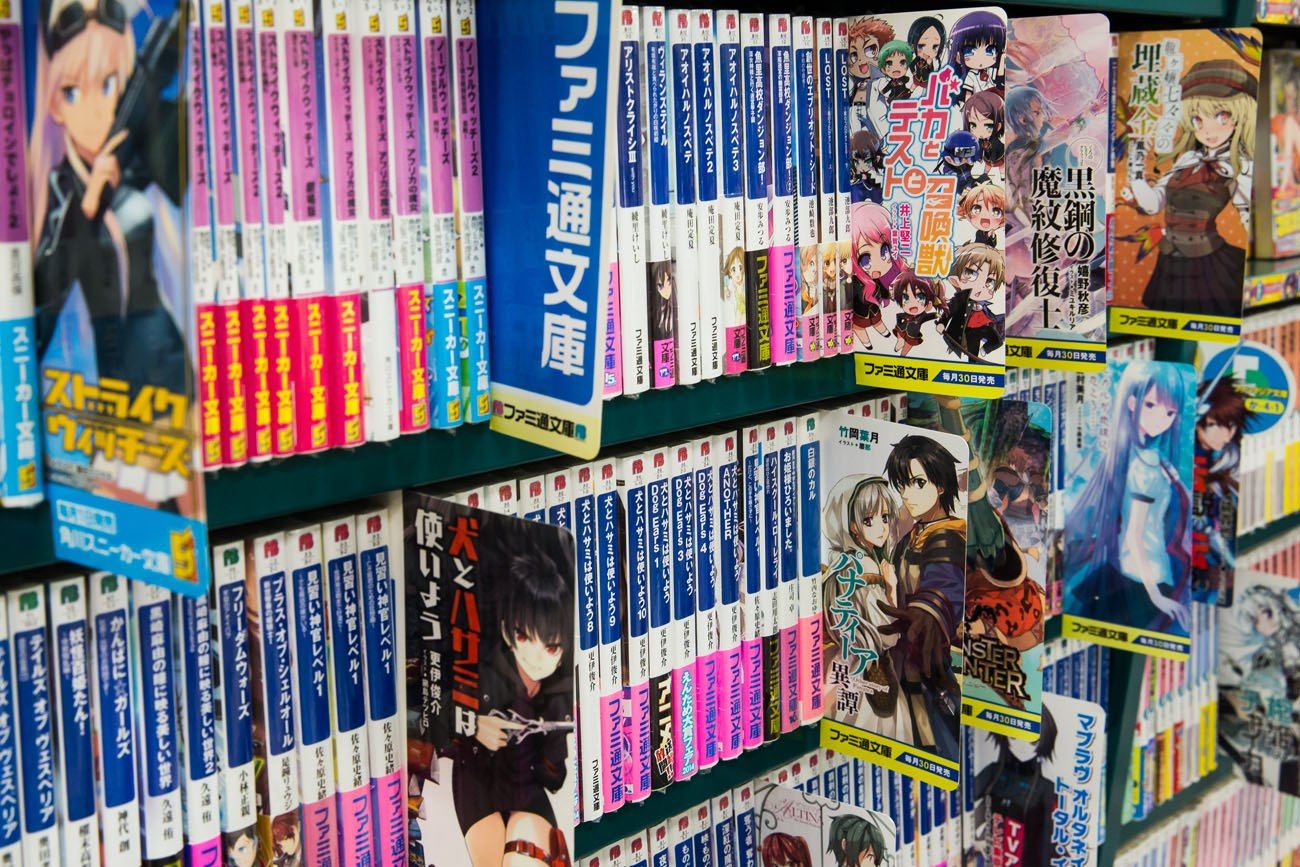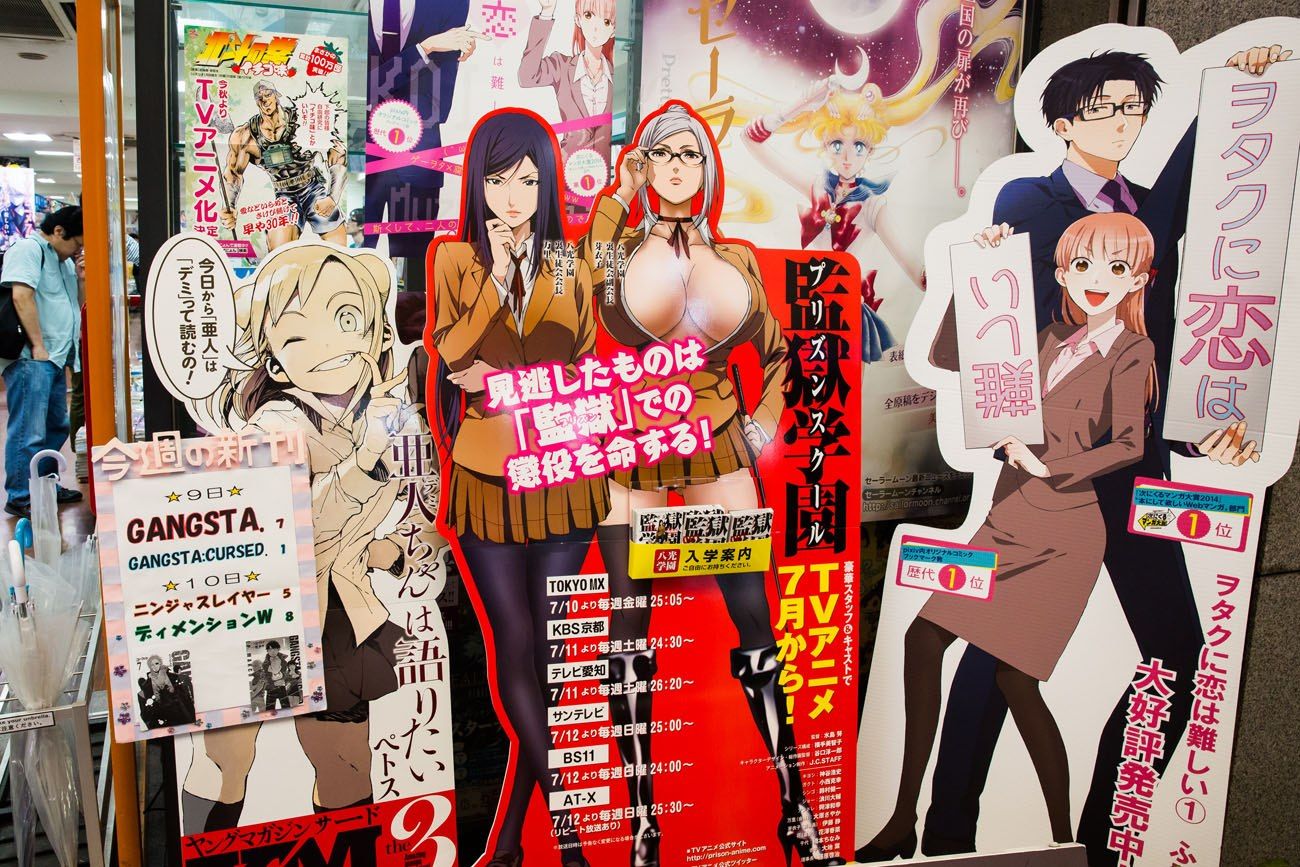 Ginkaku-ji Temple
One of our favorite temples was Ginkaku-ji. We were here on a quiet morning, the gardens were some of the most beautiful we have seen, and I loved the views over Kyoto.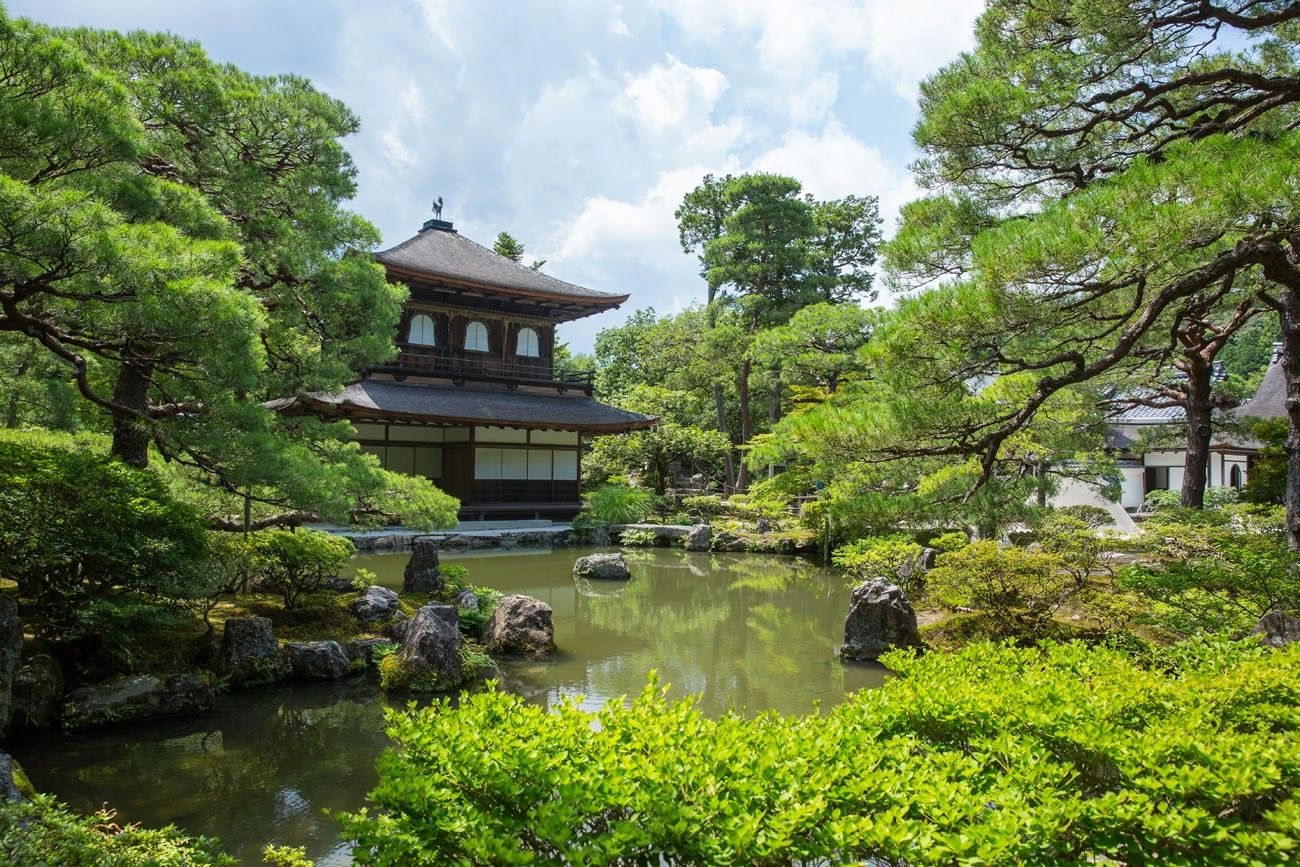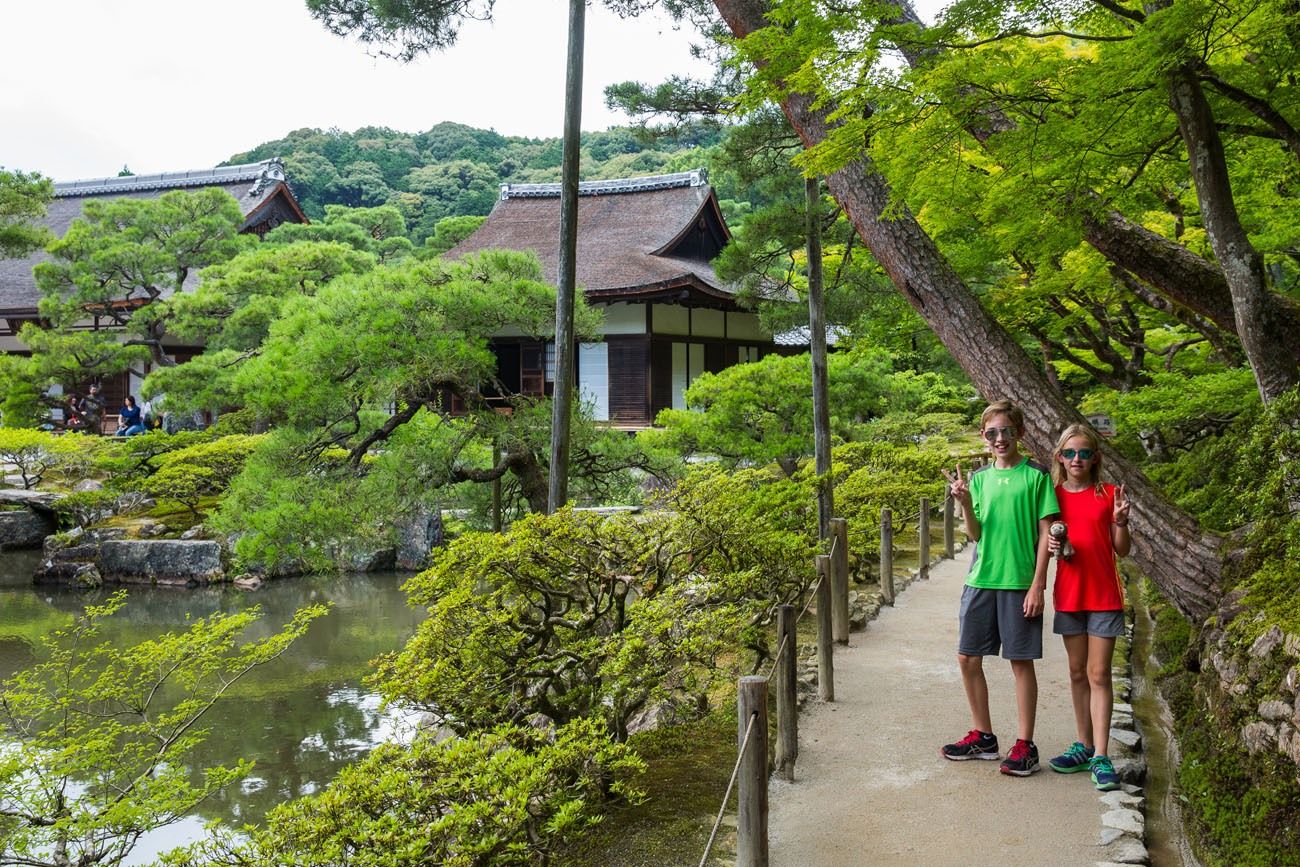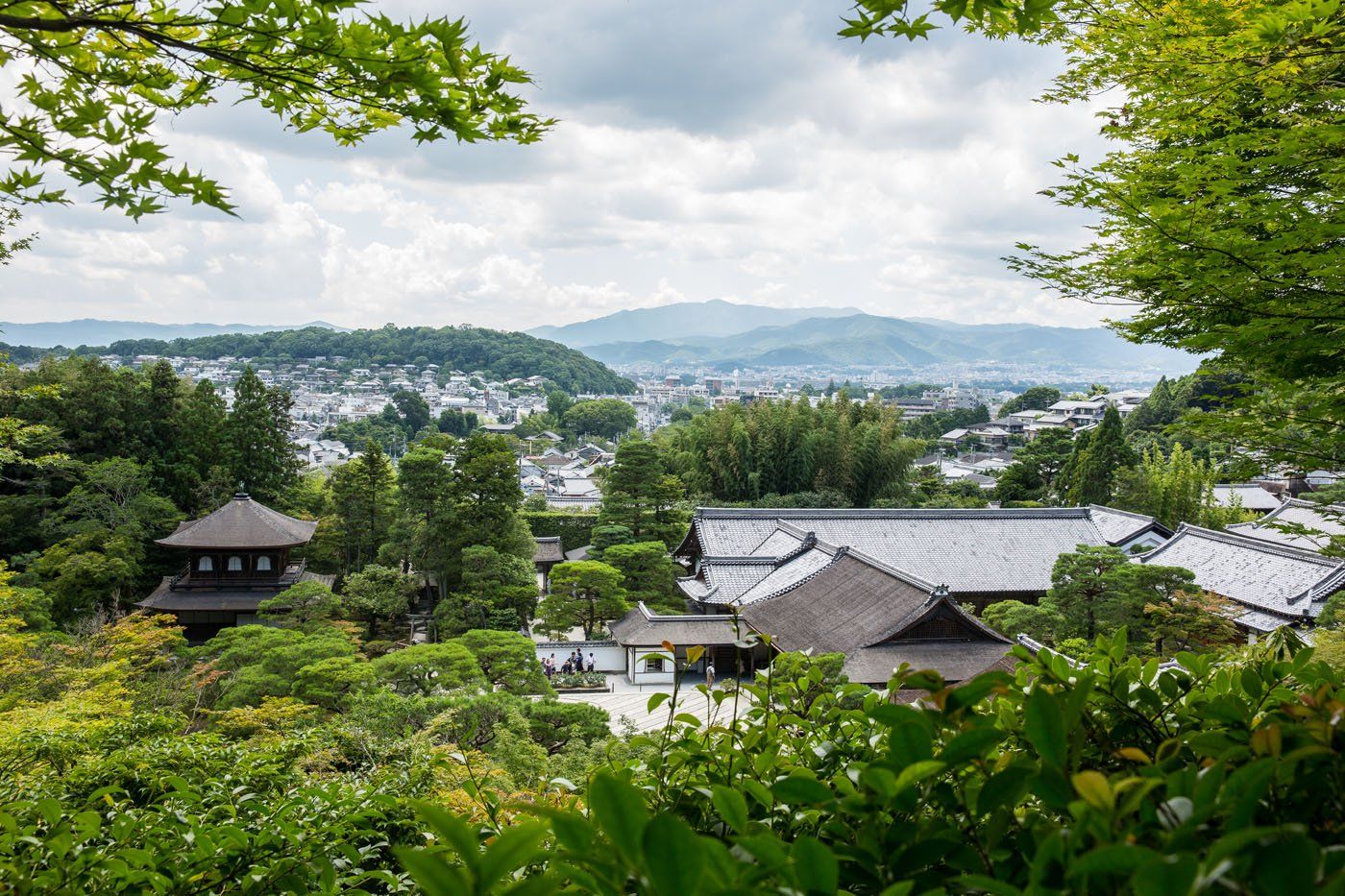 It was SO HOT while we were here, with temperatures in the mid 90's and very muggy. We loved the mist fans, giving us a chance to cool off after visiting the temples. We would also duck into 7-Elevens and small shops for a good dose of A/C before moving on.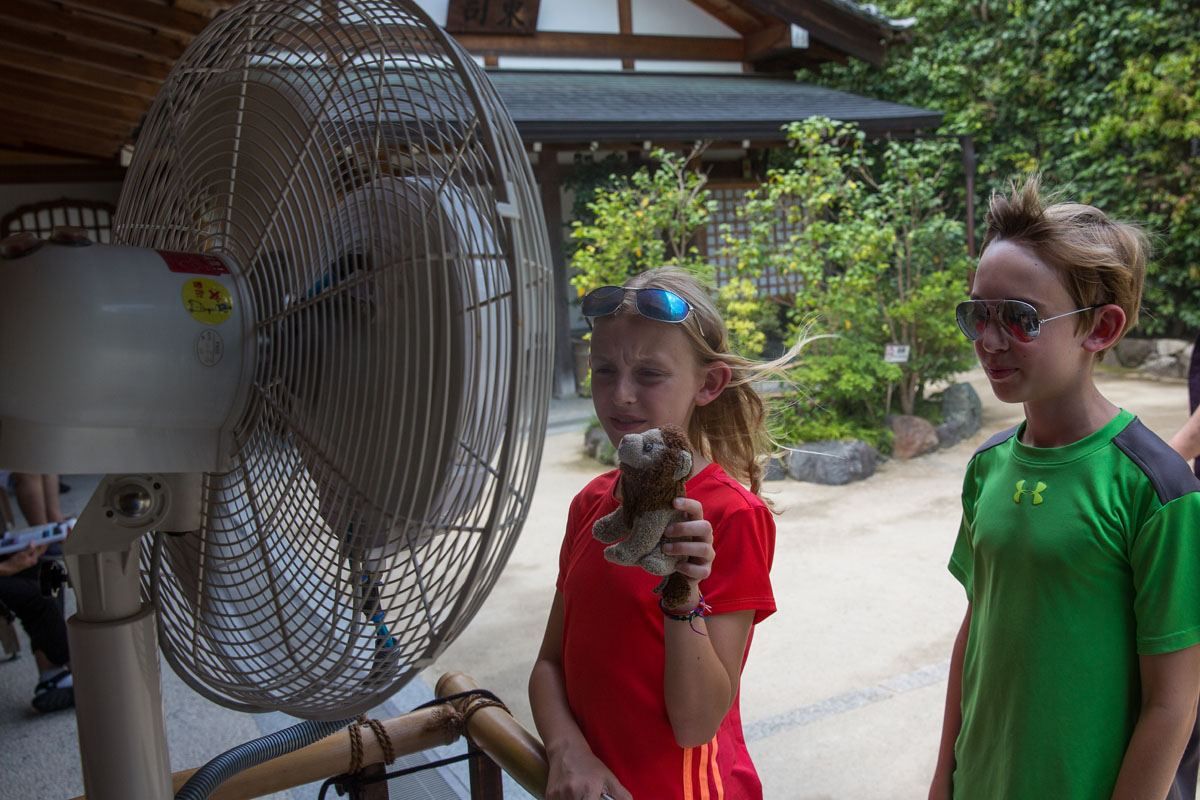 Nijo Castle
Not far from our apartment was Nijo Castle, an actual castle surrounded by a moat.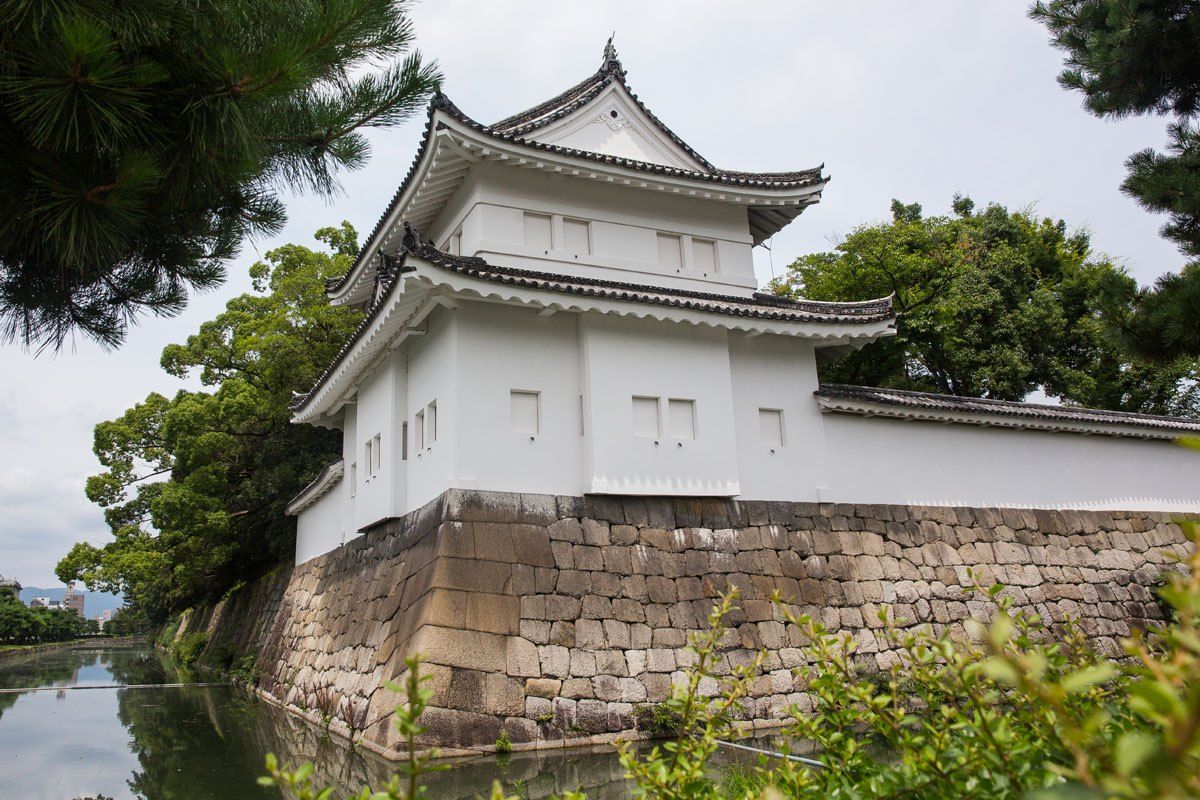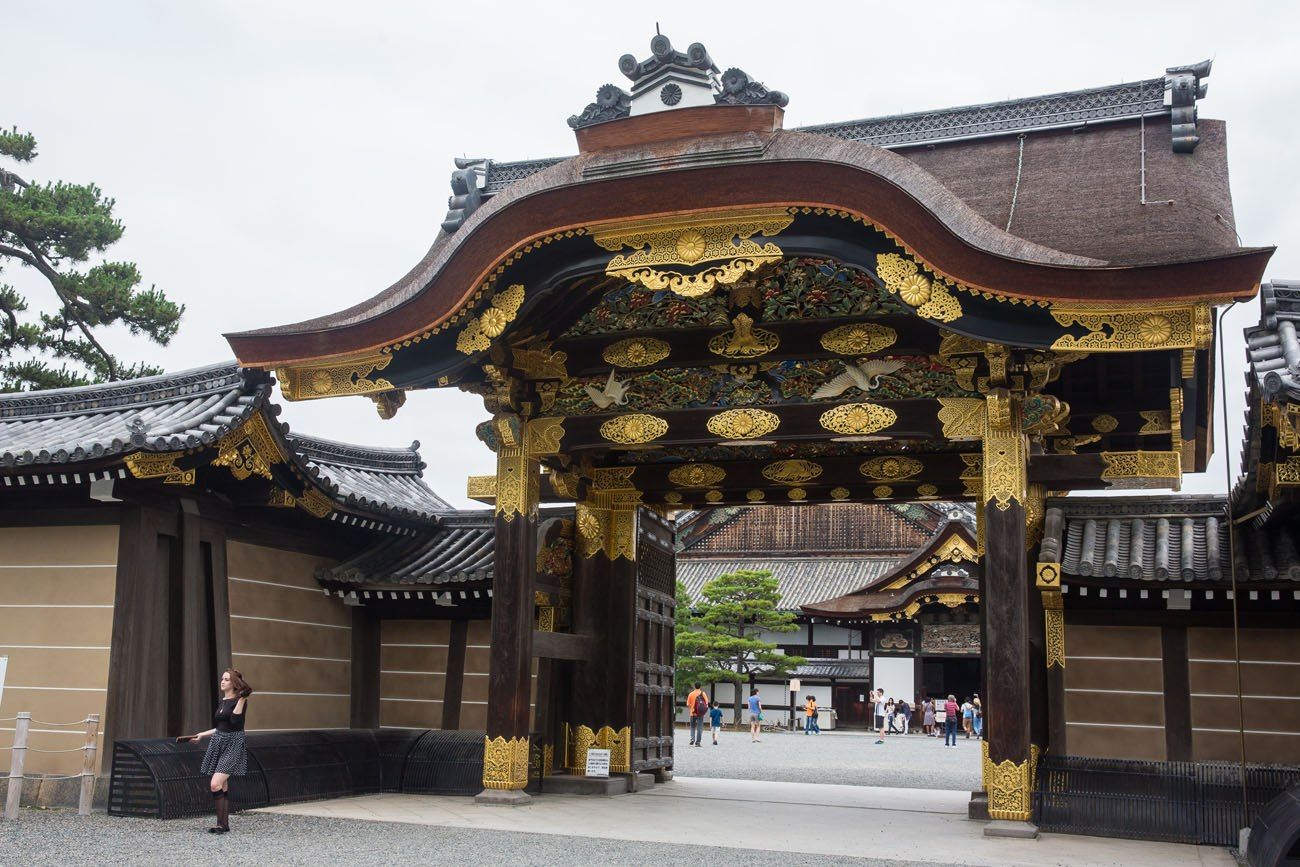 Kyoto Station
To get between all of these sights we rode Kyoto's train and subway system countless times. At least once a day walked through Kyoto Station.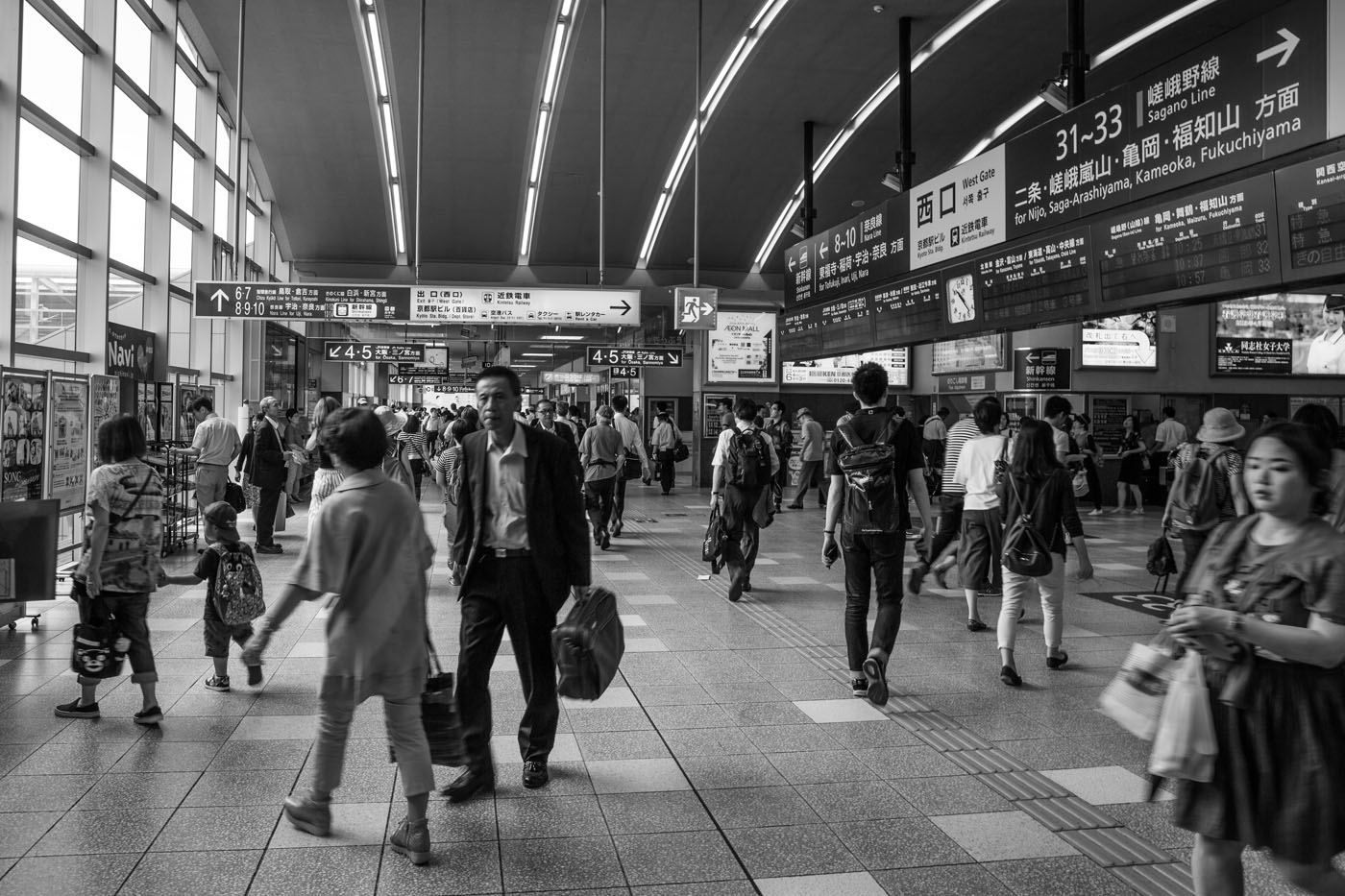 Traveling by Shinkansen became one of our favorite modes of transportation, ever. Watching the Shinkansen trains pull into the station was like being transported into the future. These trains were fast, smooth, and super fast, like airplanes without wings.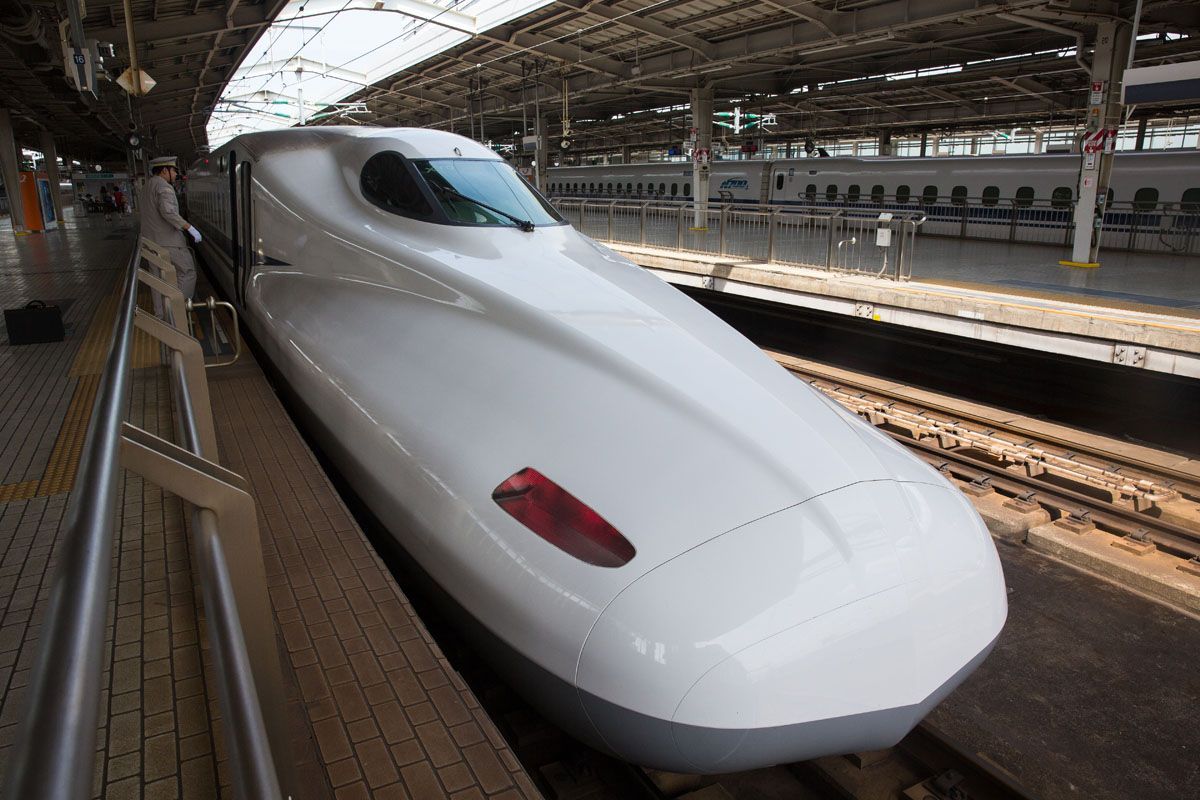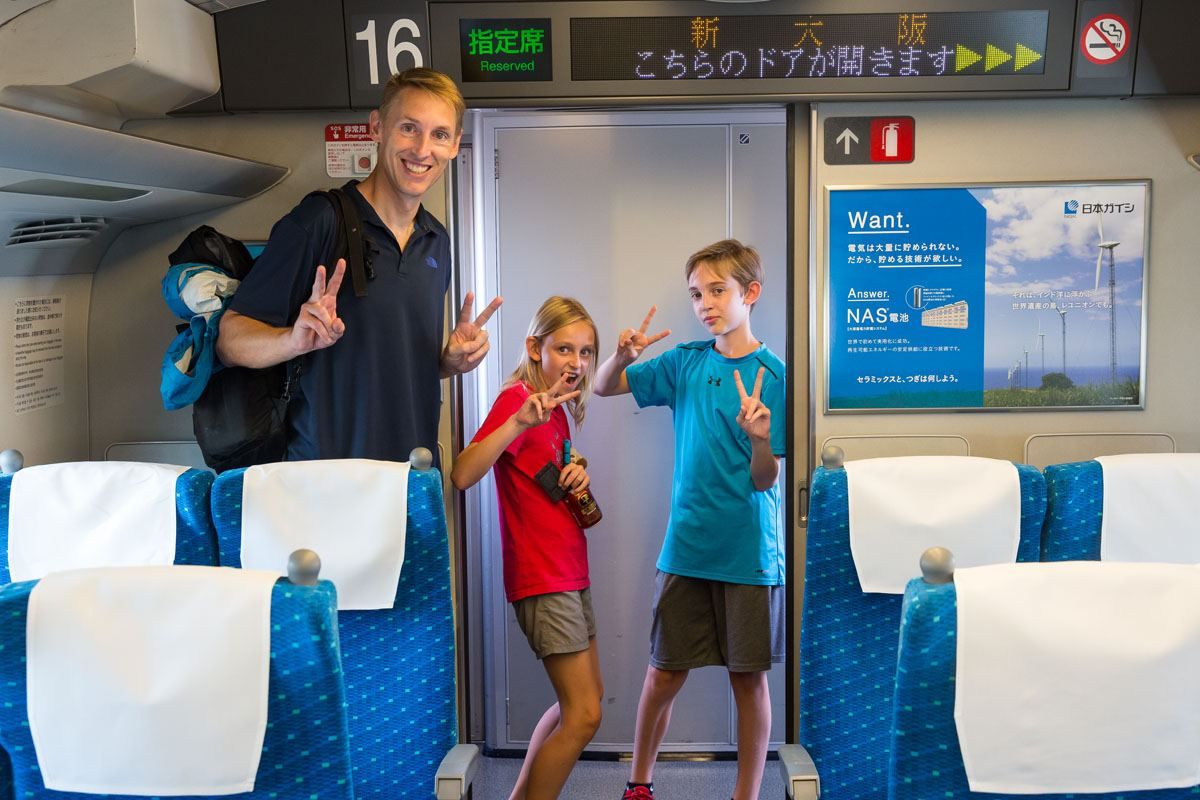 Gion
Back to Gion one more time. Hanamikoji dori was one of our favorite spots for strolling, as we were always hoping to catch a glimpse of a geisha.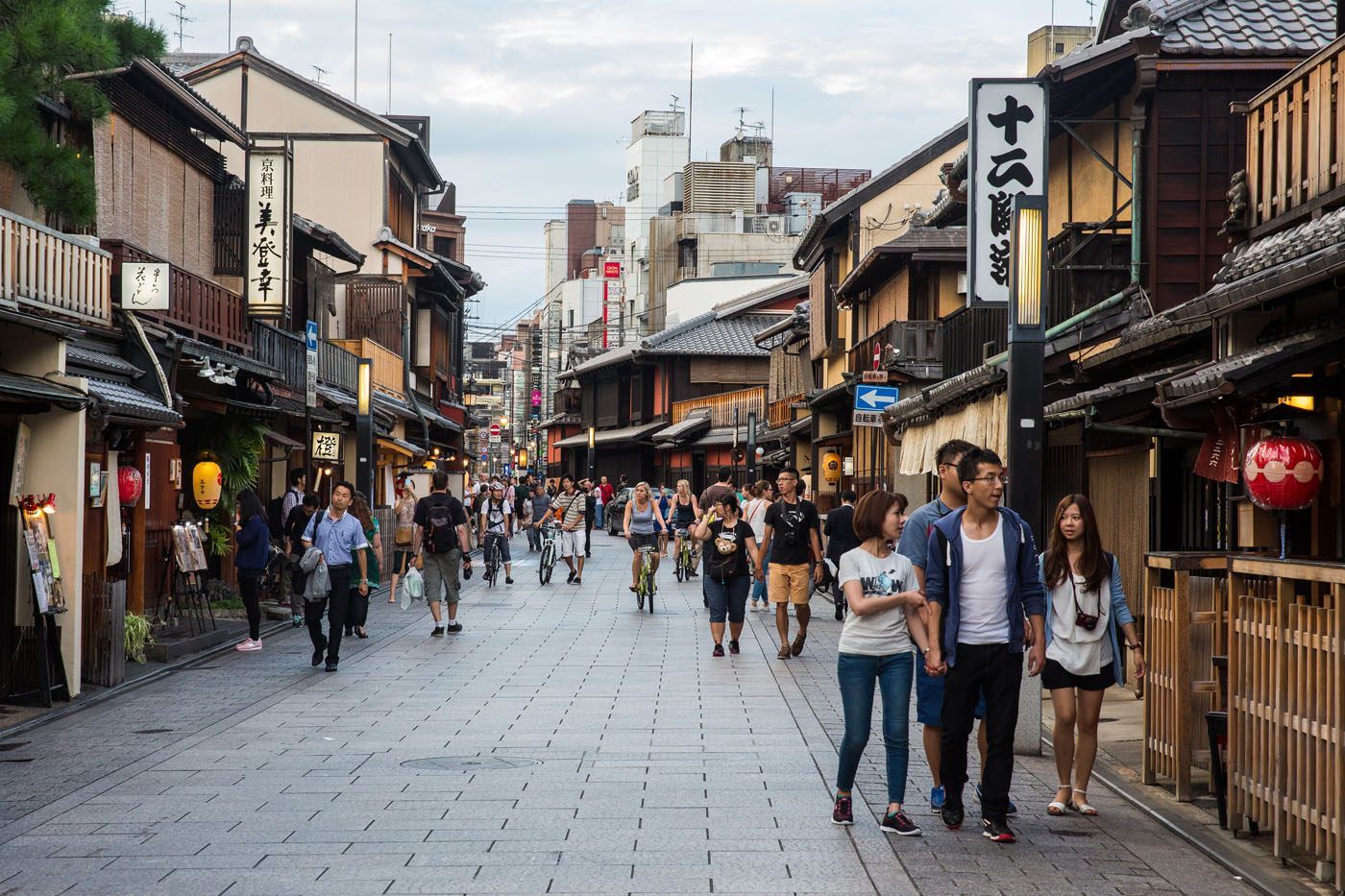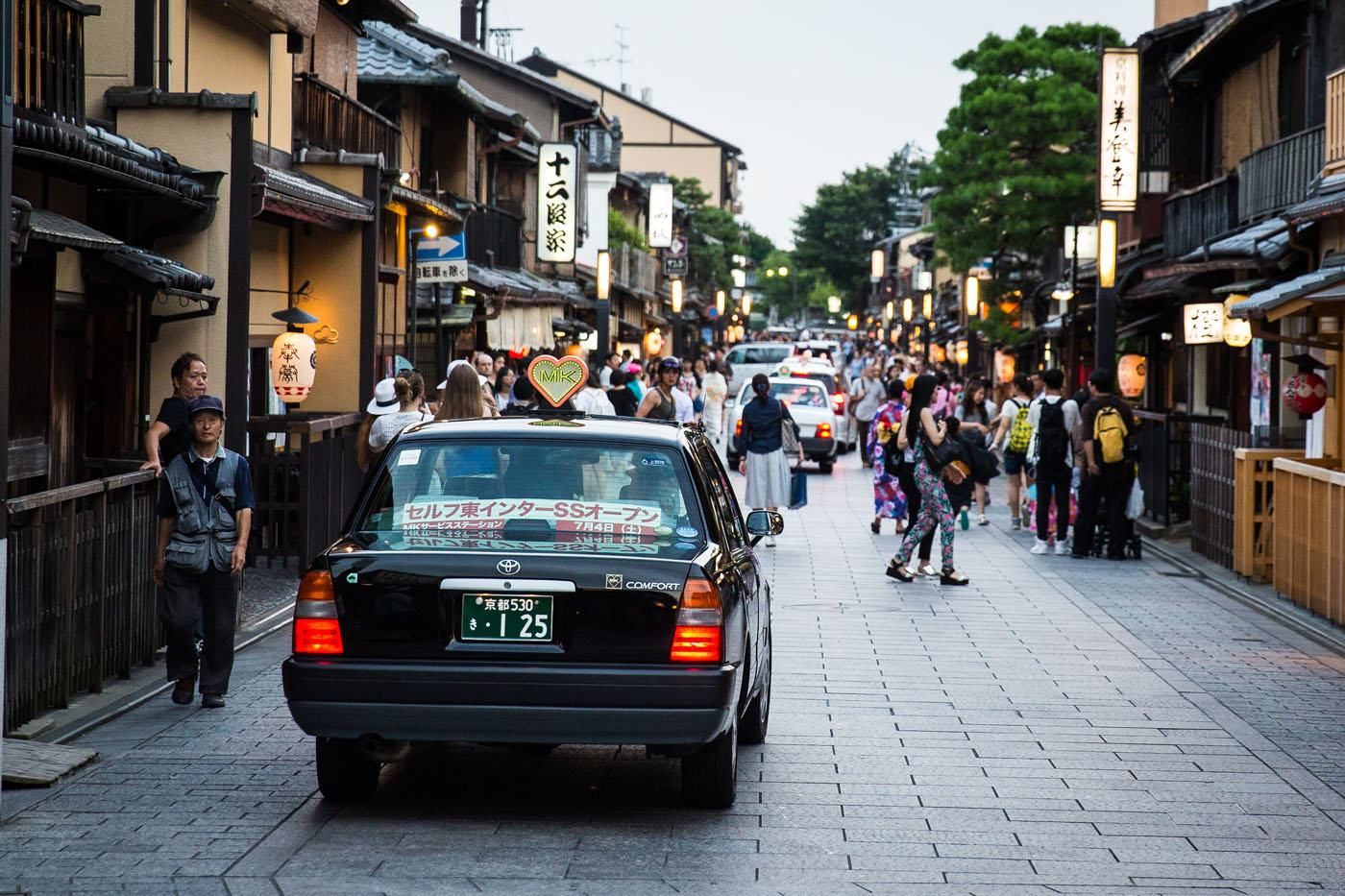 For my final photo of Kyoto, a view of the restaurants in Gion along the Kamo River.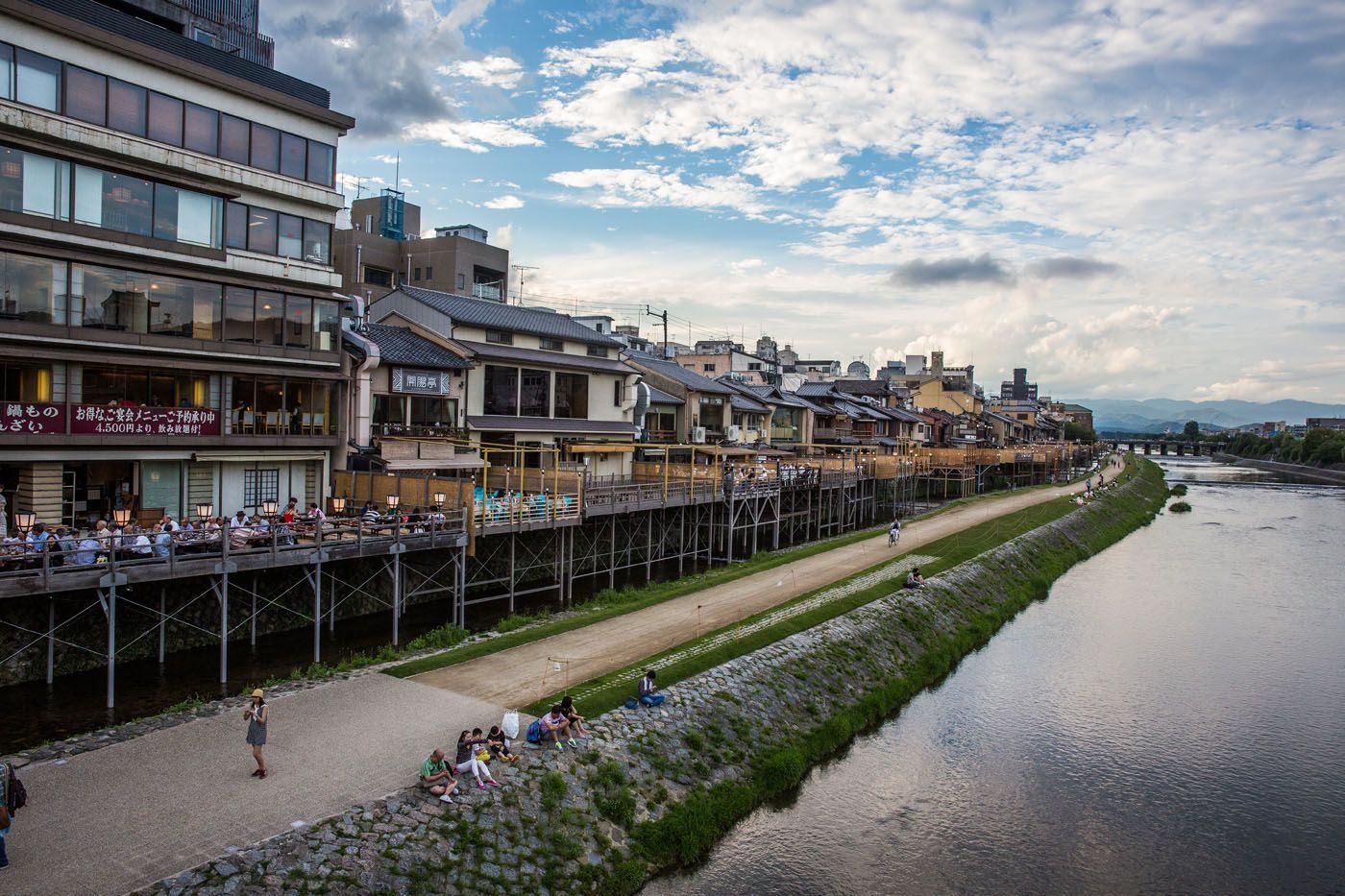 From Kyoto, we are off to Tokyo…a big city with awesome shopping, neon lights, the world's largest train station, a day trip to watch Sumo wrestling, just to name a few things that we are very excited about. This is our last stop before flying home to the US (oh my!) and we are planning to make the most of it.
---
More Information about Japan
KYOTO: Learn about the best things to do in Kyoto and read about our first impressions of Osaka and Kyoto.
TOKYO: Journey through Tokyo in photos and learn how to plan a day trip to Kamakura.
DAY TRIPS FROM KYOTO: There are several great day trips you can take from Kyoto, including Himeji Castle, Hiroshima, and beautiful Nara, Japan.
TRAVEL BLOGGING: This website started with a trip around the world and has become one of the most popular travel sites on the internet. Learn more about what it is like to run this website in our article My Life as a Travel Blogger…An Unexpected Journey.
TRAVEL PHOTOGRAPHY: For more information about the camera gear we carry, check out our Travel Photography Gear Guide.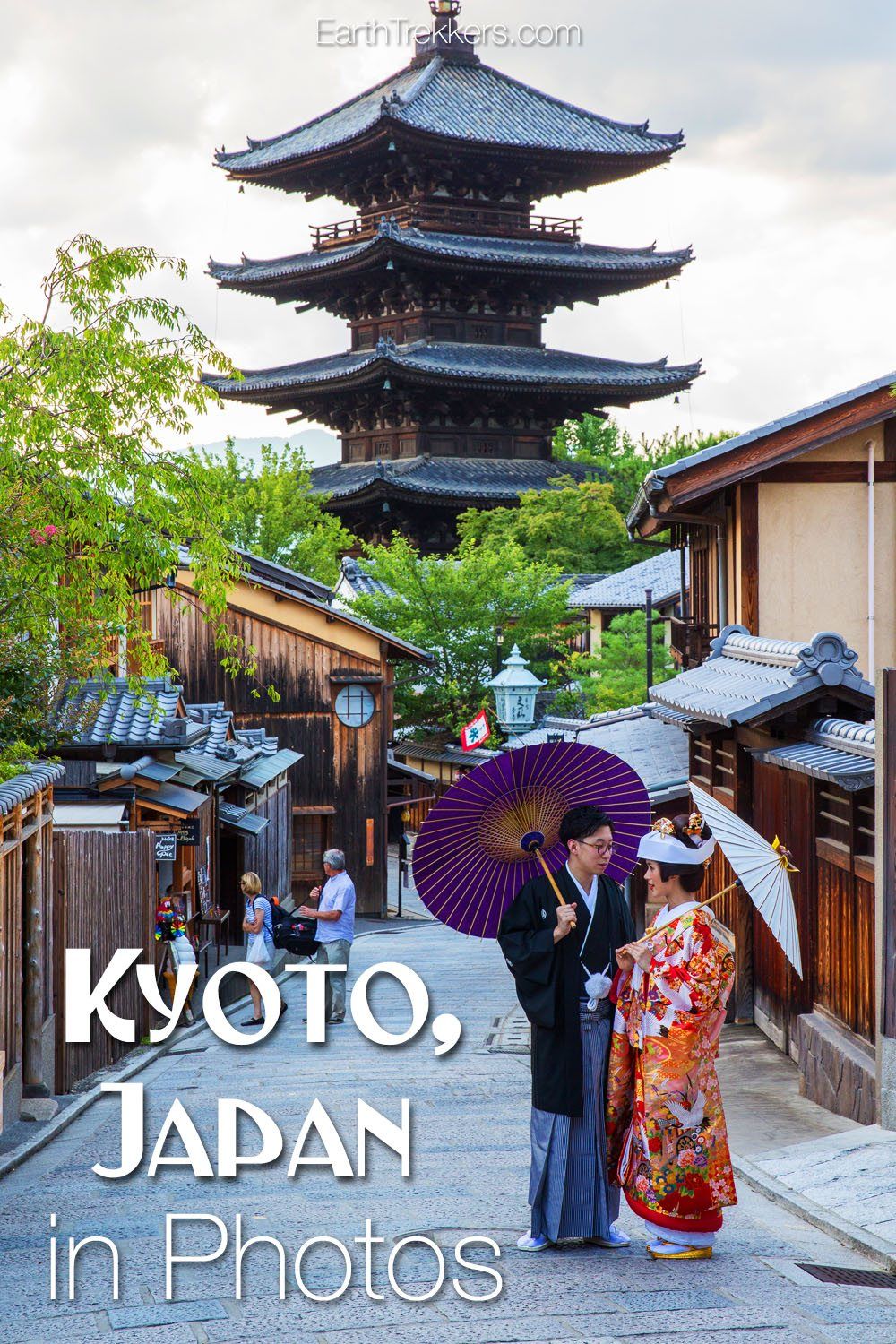 All rights reserved © Earth Trekkers. Republishing this article and/or any of its contents (text, photography, etc.), in whole or in part, is strictly prohibited.